Mazunte, Oaxaca is a small beach town in Mexico that is known for many sea turtles, a few restaurants serving excellent dishes, hidden beaches, yoga retreats, and much more. Relaxation, rest, and natural beauty are available in abundance in Mazunte, Oaxaca.
The beaches are beautiful, the locals are friendly, the town is bohemian, and your experience will be laid back. The National Mexican Turtle Center is nearby and is a great place to learn about Mazunte, Oaxaca and the local ecosystem.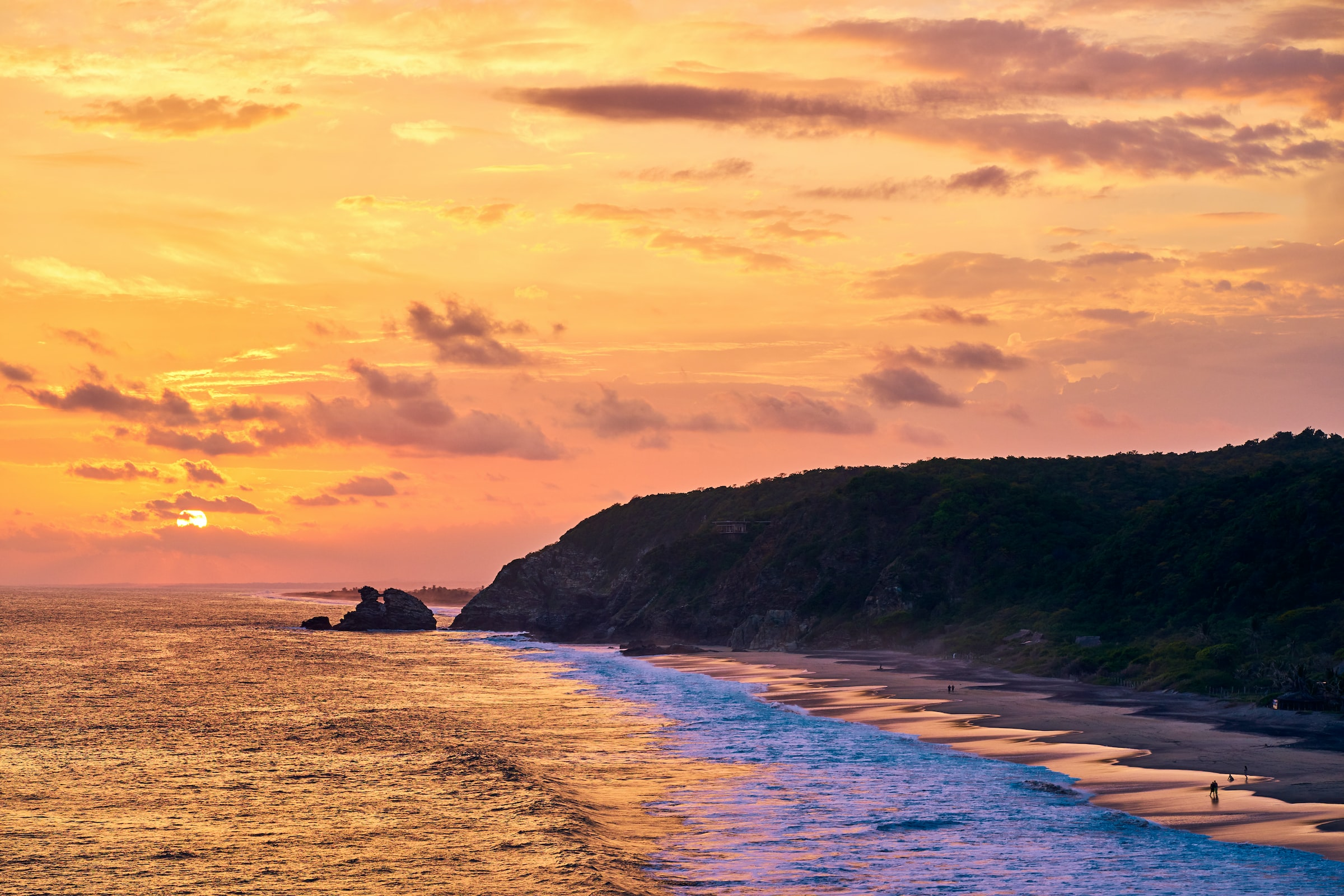 Playa Mermejita: Best Beach in Mazunte, Oaxaca
Understanding Mazunte Beaches
Mazunte, Oaxaca is home to several fairly untouched beaches that are known for being peaceful. In total Mazunte, Oaxaca has four beaches: Playa Mermejita beach, Playa Rinconcito, Playa Cometa, and Playa Mazunte. The southernmost point of the state is home to the famous beach in Mazunte: Playa Mermejita beach.
How to get to Playa Mermejita Mazunte
The appeal of Playa Mermejita beach is that it is a private beach. However, it requires a small hike to reach. To get there, you find the southern point of Playa Rinconcito, where you will find a trail going up the hill. The path leads to a few places, and one of them will be Mermejita Beach where we recommend watching a sunset. We should note that the path is very well marked with several signs, so it is not easy to get lost on this trail. The hike is quite easy, but requires hiking sandals or sneakers; it is not a good idea to walk barefoot or in flip-flops. We also recommend that you bring bug repellent.
Things to do at Playa Mermejita
There are several attractions to enjoy on the Playa Mermejita beach including Toron Rock where you can see whales, orcas, or dolphins, and La Ventana, a unique rock formation. This beach is also one of the few places where you can see the nests of leatherback turtles. We will discuss these turtles in more detail later in the article.
This specific beach is great for watching the Pacific Coast sunset, playing some beach games, or taking a long leisurely walk. While some people do swim here, we must advise caution as the waves are huge and currents are strong, so it is not ideal for swimming.
In recent years there has been some evidence to suggest that Playa Mermejita is becoming a nudist beach, but this is not legal – there is only one legal nude beach in Mexico.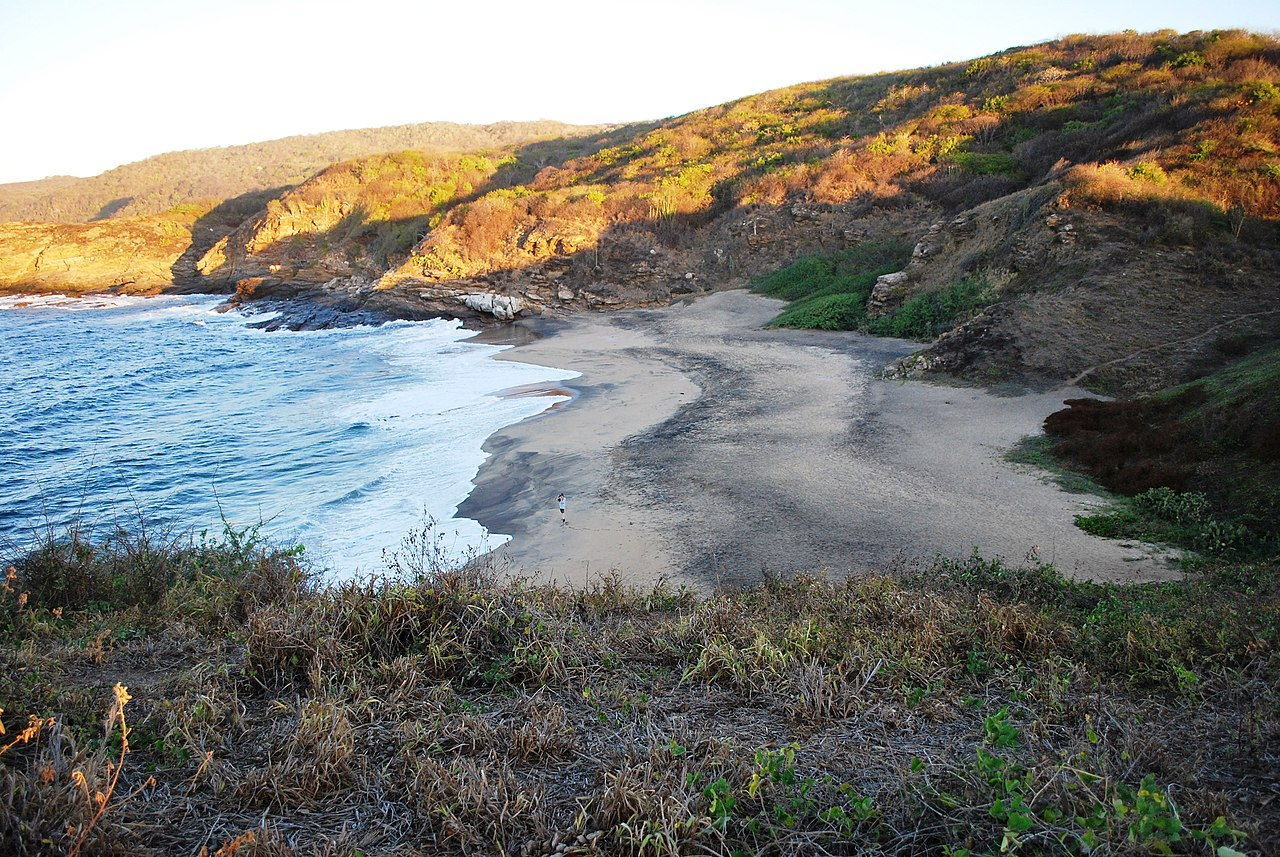 Boat Tours in Mazunte, Oaxaca
If you love nature, specifically the water, then Mazunte, Oaxaca is the ideal destination for you. There are several boat tours in the area where you can view wildlife and visit untouched beaches. To find a boat tour and explore all your options, visit Rinconcito Beach. Operators camp out there and you can negotiate the best boat ride to meet your expectations.
Mazunte, Oaxaca Dolphin Tours
If you specifically want a tour focused on marine life head to Playa Mazunte Beach where you can book a dolphin and turtle tour. The boat will depart from Playa Mazunte Beach and take tourists out to see sea turtles and large dolphin pods. If you take this tour between December and March you are also likely to see whales on this ride.
Mazunte, Oaxaca Fishing Tours
For people who want to go fishing on the ocean San Agustinillo beach is best. There are tours leading out into the ocean off this coast which allows you to try your luck for smaller fish, marlin, sailfish, mahi mahi, or tuna.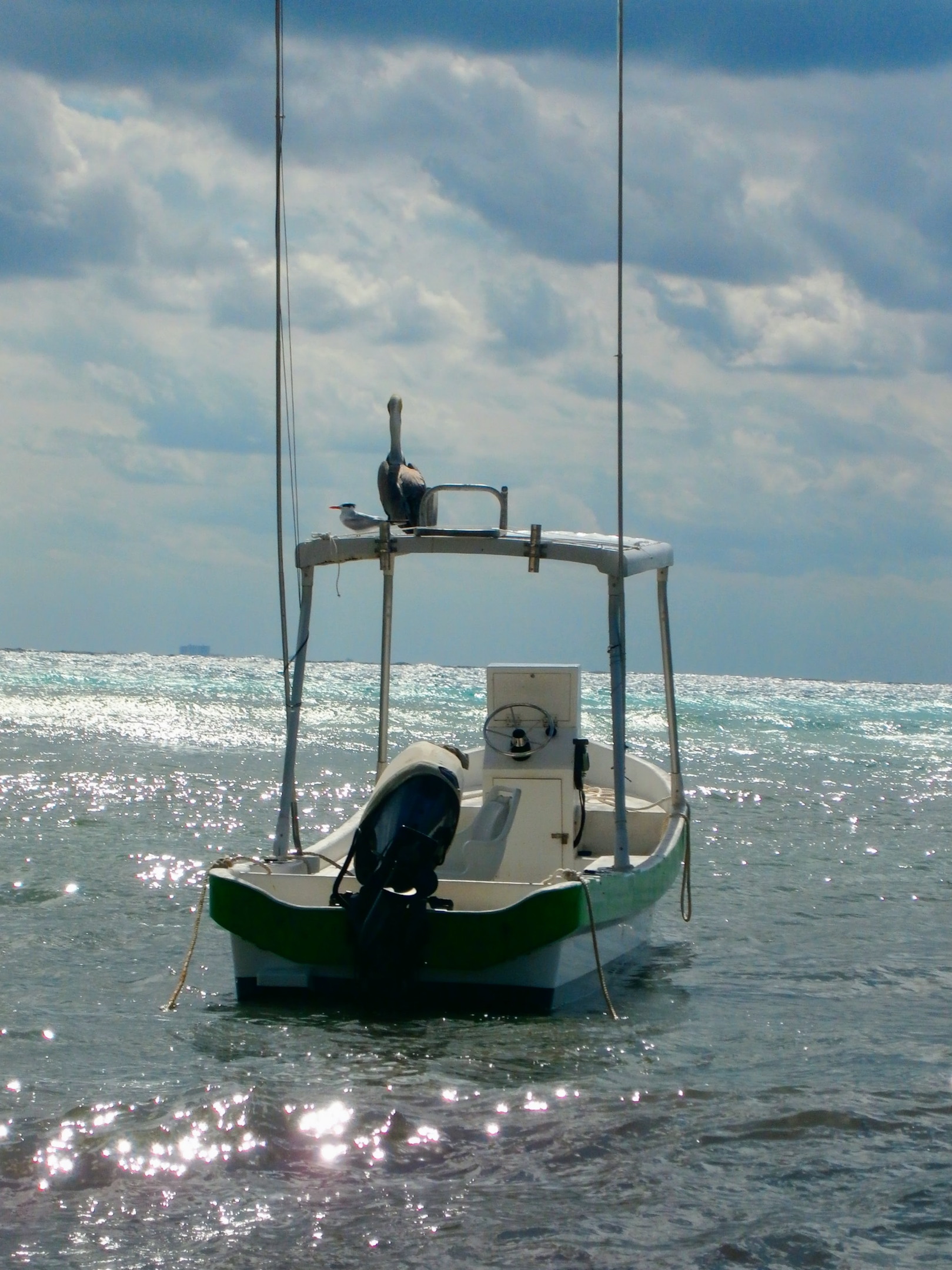 Turtle Sanctuary Beach: Playa La Escobilla
Aside from the center mentioned above there are additional beaches where turtles nest including La Escobilla which is a significant nesting destination for the Olive Ridley turtle. The nesting habits of this particular endangered turtle species are quite extraordinary. Turtles will gather during nesting season and come ashore in large groups.
The Arrival (La Arribada)
You might also occasionally see this event referred to as "Gran Arribada", or the great arrival, due to the large groups arriving. The arrival usually happens between July and January, peaking between September and October. This has been going on for so long that Mazunte is actually named after this event due to the popularity of Mazunte beaches as a nesting ground. Mazunte means "let me see you spawn".
We must advise that you cannot visit La Escobilla beach without a guide as it is protected by military guards. When visiting with a guard there are several rules you need to honor most strictly, including a ban on flash photography. The guards are volunteers who know to keep the turtles' best interests at the forefront of their duty.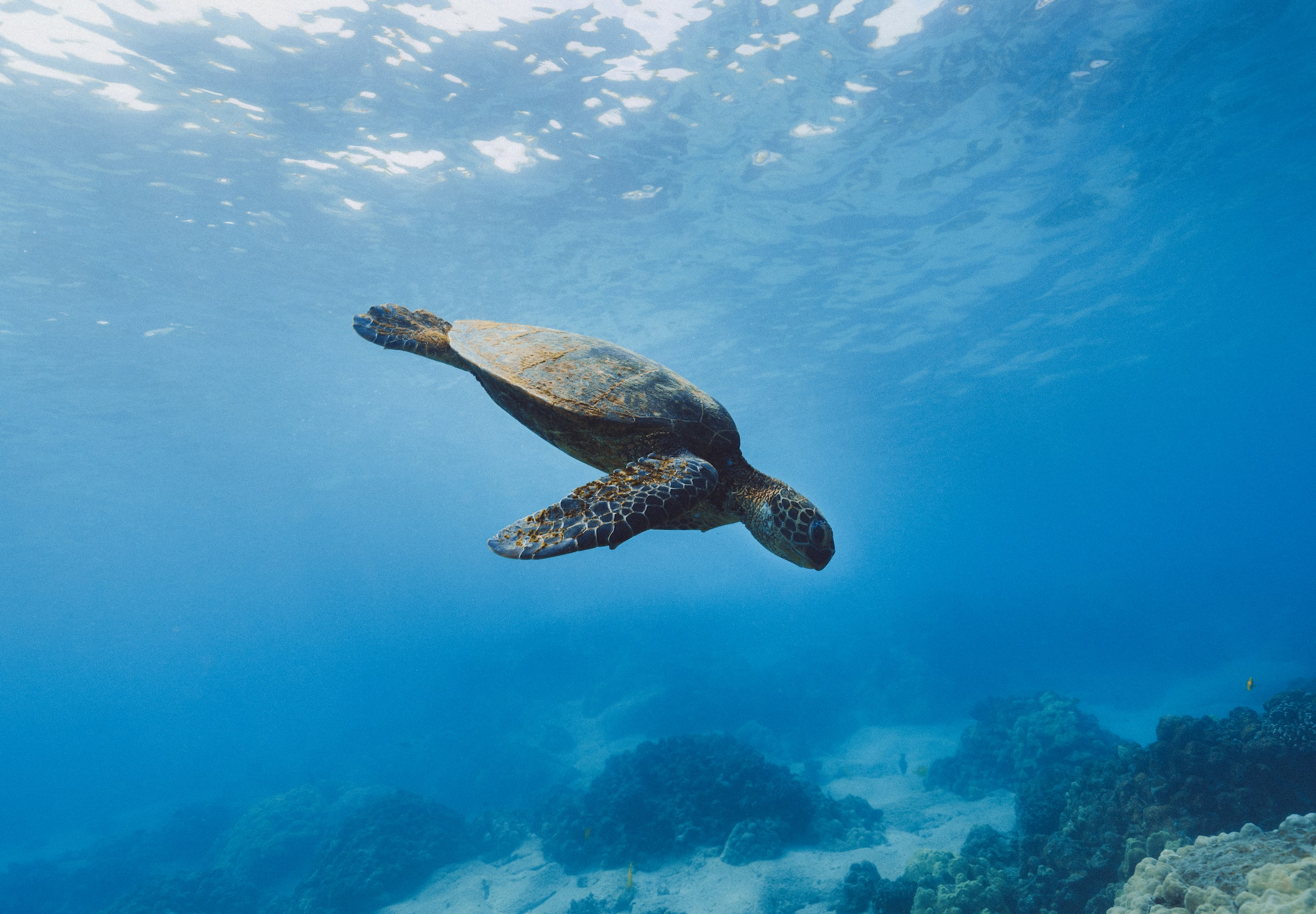 Boat Tour to the Bioluminescent Lagoon
This tourist destination is quite a trip from Mazunte, Oaxaca and requires a 75-minute drive. This famous lagoon is close to Puerto Escondido and is quite popular with visitors. If you are looking for something to do at night, then this is the ideal destination. The Manialtepec Lagoon is one of the most unique places in the world; where visitors are allowed to swim in the lagoon where bioluminescent plankton is plentiful.
Best time to see bioluminescence in Mazunte, Oaxaca Mexico
The bioluminescent plankton is most active throughout July to December, but you should be able to see it any time of the year. That being said, we would recommend that you skip the tour if there's a full moon or if it's raining. A full moon in this area provides too much ambient light which makes the bioluminescence harder to see. If you are determined to visit, we do recommend that you bring long-sleeved clothes and insect repellent to ward off the many biting bugs, a headlamp or flashlight, a towel, and a swimsuit – remember that nude swimming is not legal.
Go Whitewater Rafting in Mazunte, Oaxaca, Mexico
Although Mazunte, Oaxaca is a beach town at heart, there is much more to do than go to the beach. Perhaps the most notable is a section of the Sierra Madre Mountain Range that runs through the area; Sierra Madre del Sur. At one point in this section of the Mountain Range there is a great spot of whitewater rafting at the Rio Copalita River. There are areas that are suited to beginners, but also other parts of the river that are great for experts.
Mexican National Turtle Center in Mazunte, Oaxaca
This is an extremely important part of the local ecosystem and protection of Mexico's Pacific Coast wildlife. It used to be a hub for sea turtle hunting which almost resulted in extinction of these majestic creatures. Today it is a research institute, aquarium, museum, and sanctuary for sea turtles. The center is home to four different sea turtle species native to Mexico.
The center is open Wednesday to Sunday, morning to early afternoon and the entrance fee is used to further their preservation efforts.
baby turtle release in Mazunte
The sea turtle release, or sea turtle liberation is particularly popular for tourists to participate in. Participants release baby sea turtles straight into the Pacific Ocean. That being said, it is difficult to predict when this event will be held as it entirely depends on hatching times which cannot accurately be predicted for a single area. Keep an eye on Facebook to see when the sea turtle release might take place in Mazunte, Mexico.
Brief history of the Mazunte Turtle museum
As briefly mentioned earlier, Mazunte, Oaxaca used to be the turtle hunting capital of Mexico, mainly because turtle meat was considered a delicacy. By the 1980s, most of the turtle population in the Mazunte, Oaxaca area was nearly extinct. This led to a complete ban on turtle hunting. This also led to the opening of the National Mexican Turtle Center which switched the local income from turtle hunting to tourism.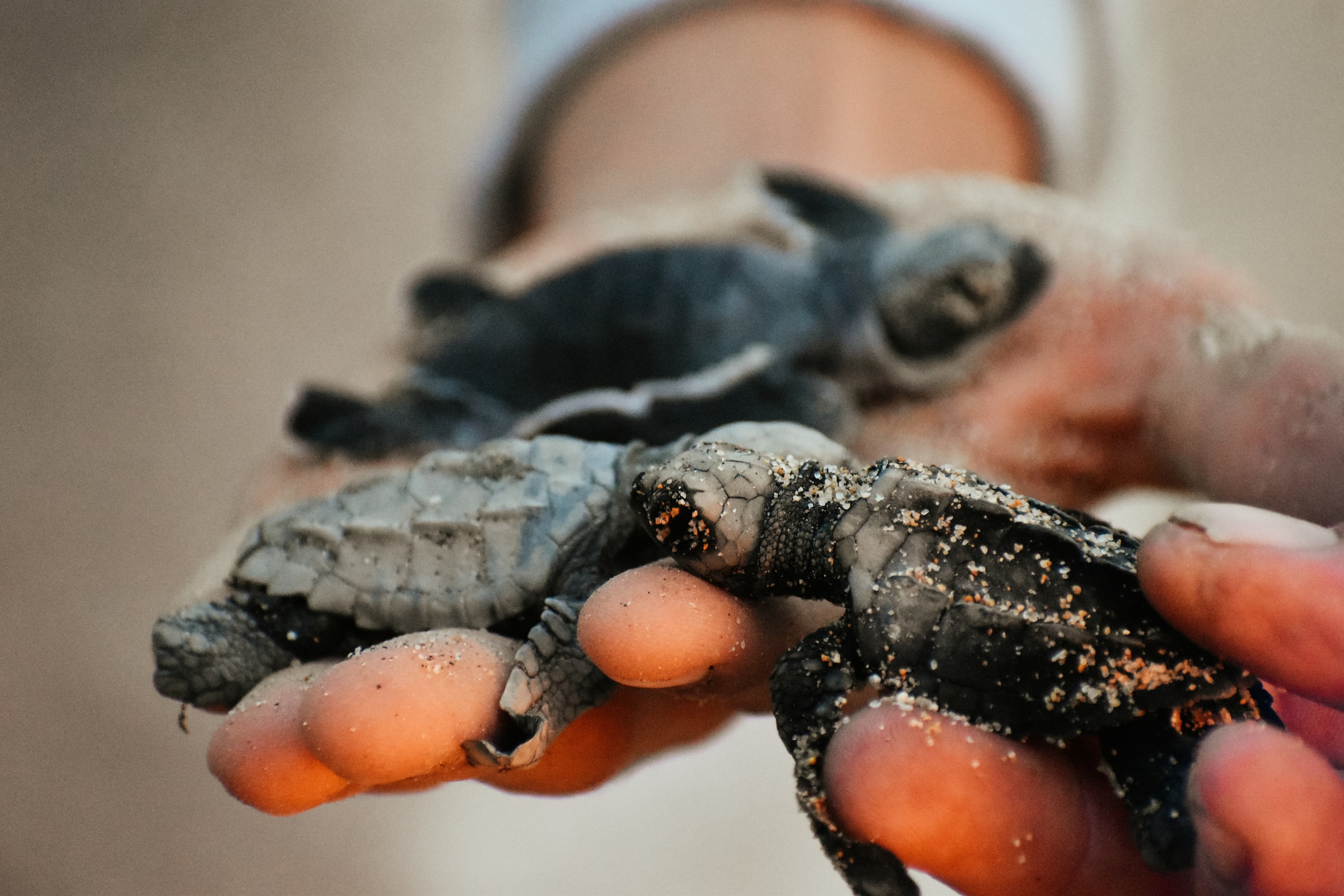 Sunset Drinks at El Copal Mazunte
El Copal is one of the best-known Mazunte hotels and is a perfect destination for sunset drinks. They have a breathtaking view of Playa Mermejita beach and the onsite restaurant provides an ideal dining experience.
Visit Oaxaca Beaches Near Mazunte, Oaxaca, Mexico
The Oaxacan coast (or due to the pristine green waters, "Oaxacan Emerald Coast) is home to the Oaxacan Riviera which is made up of four beaches: Puerto Angel, San Agustinillo, Zipolite, and Mazunte. These beaches are close enough together that you should be able to visit them all in a day.
Playa Puerto Angel
Puerto Angel is the least visited beach town on the list, so choosing it will likely mean you have the beach to yourself. Playa Principal, Playa Panteon, and Playa Estachuite are the best beaches in Puerto Angel. About 20 minutes outside of town you will find Playa la Tijera which is relatively-untouched.
Playa San Agustinillo
Mazunte and San Agustinillo are nearby towns with the best beaches in the state, but most people prefer Playa San Agustinillo over Playa Mazunte. It is great for a long walk as it stretches quite a distance along the coast. The soft golden sand, wild foliage, and beautiful rock formations add to the picturesque views that this beach has to offer.
Which is better San Agustinillo or Mazunte beach?
This might depend on what you are looking for in a beach getaway. San Agustinillo attracts a posh older crowd, whereas Mazunte is better suited to younger bohemian visitors. That being said, they are just a short walk from one another, so if you can't decide you will be able to visit both.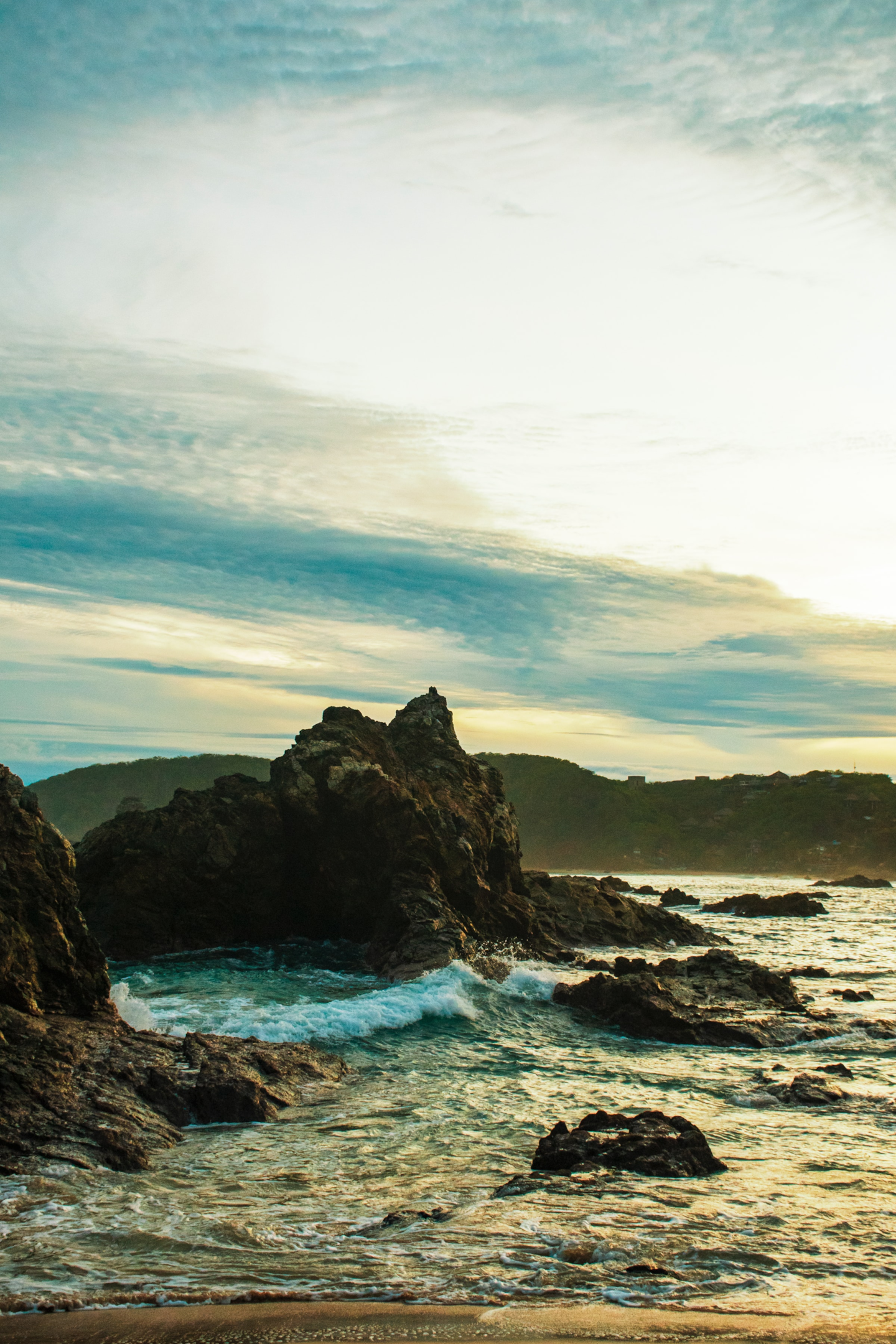 Mazunte Yoga Classes at Hridaya Oaxaca
Mazunte, Mexico, is a particularly popular yoga retreat destination. On the San Agustinillo border visitors will find the Hridaya Yoga Mazunte which hosts drop-in classes. In both San Agustinillo and Mazunte there are quite a few yoga classes available to choose from.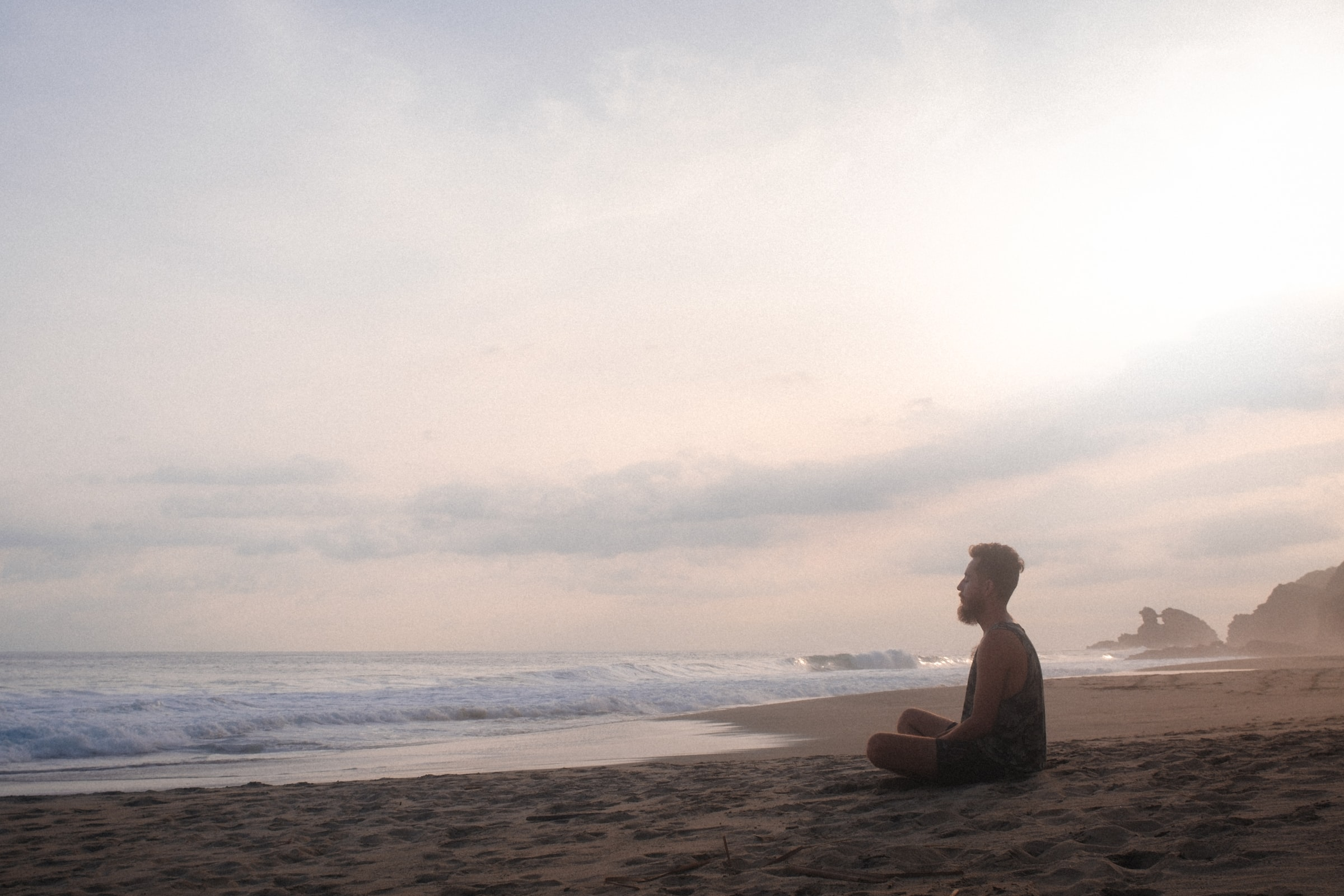 Eco-Tours of Laguna Ventanilla Nature Sanctuary
Laguna Ventanilla is quite a unique destination as it is conserved exclusively by 20 families in the region. The area is now known as the Ventanilla Ecotourism Cooperative. It can only be reached by boat tour. To book a tour, go to Playa Rinconcito and find the guys in red shirts, or ask a local. While on the tour through the mangroves remember to keep your eyes open for local wildlife like crocodiles, deer, spider monkeys, and iguanas.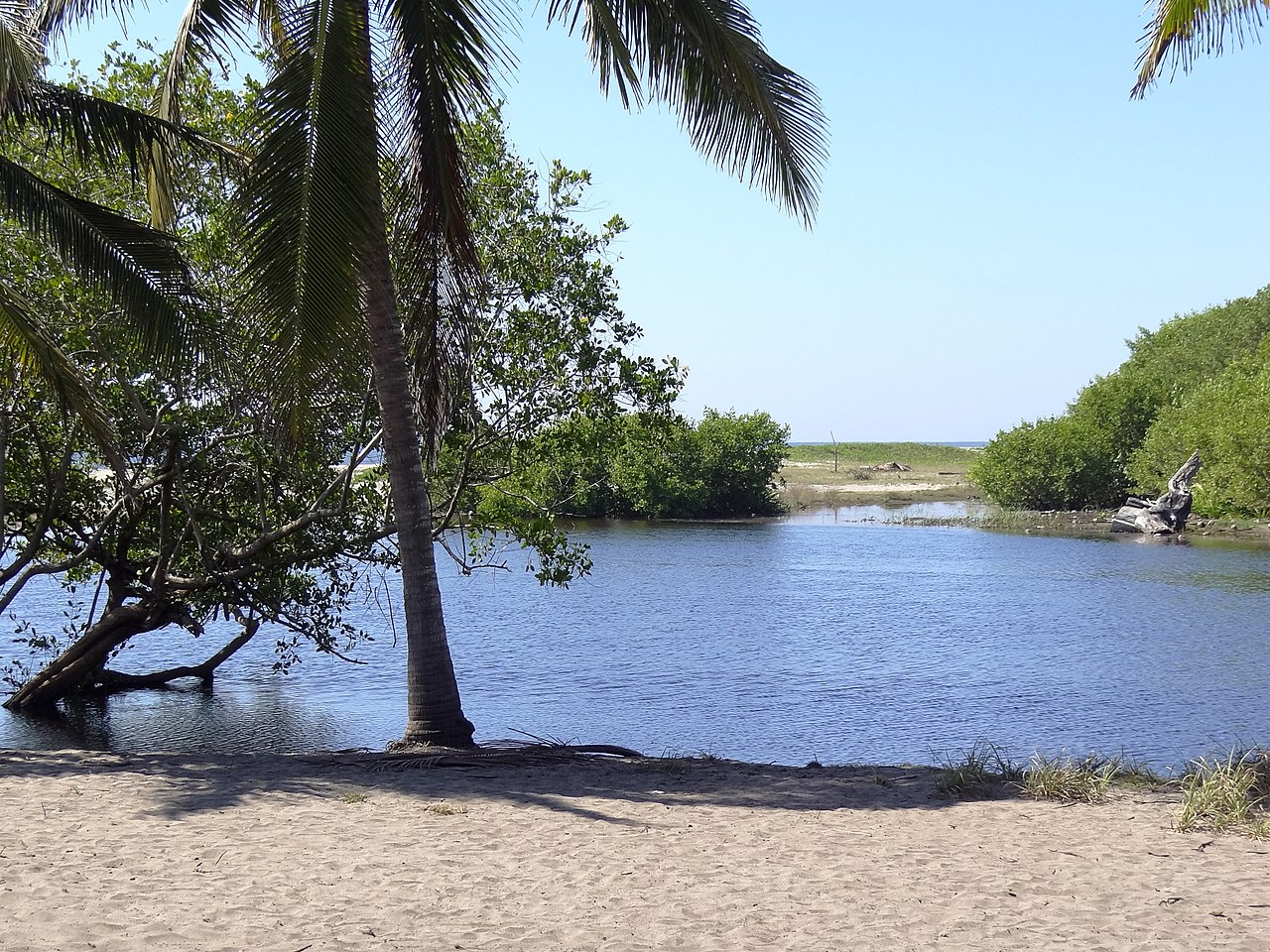 Water Massage at Corazon del Agua (Aguahara)
If you're looking to get a massage in Mazunte we recommend the water massage at Corazon del Agua. This encompasses a holistic wellness center dedicated to self-actualization. This is a more holistic and affordable option than getting a massage at a luxury hotel.
Eat at the Best Restaurants in Mazunte
When you get to Mazunte you will realize just how important culinary experiences are around here. Start by trying some traditional Oaxaca dishes.
What is Oaxaca food?
Local ingredients and indigenous traditions are fused together to make Oaxacan cuisine. It is quite different from what most people understand to be traditional Mexican food, and you will likely find that many regional cuisines in Mexico can be quite unique. Oaxaca city (the capital of the province) is loosely known as the "Foodie Capital of Mexico". If the local cuisine doesn't quite agree with you then feel free to try out some of the other restaurants in the area as there are many different kinds of cuisines to sample in Oaxaca City and Mazunte, Mexico.
El Cenzontle: Best Burgers in Mazunte
Near Rinconcito Beach you'll find El Cenzontle where you are sure to find the best burgers in all of Mazunte, Mexico. All dietary requirements are catered for by this restaurant; vegan burgers, fish burgers, and several meat burgers are available. Their ingredients are seasonal as they take a farm-to-table approach to their offerings.
Pluma Hidalgo Coffee
The best coffee in Mexico is served at Pluma Hidalgo. The beans are sourced locally near the Sierra Madre Mountains. You'll find Pluma Hidalgo coffee served at El Gecko Mazunte, Icaro Cafe, Cometa Cafe, and Cafe Panchatantra.
La Pizzeria: Best Pizza in Mazunte
Who doesn't love pizza? Finding Italian restaurants in Mexico might be a challenge, but if it's pizza you're looking for then we suggest La Pizzeria. The Oaxaca coast is home to a large Italian population and the owner of this establishment is Italian, so the pizza is authentic and delicious.
Other restaurants in Mazunte Mexico and nearby towns
You might be surprised at the number of restaurants in Mazunte, Mexico, so there are quite a few options to choose from.
The onsite restaurant at OceanoMar Hotel where you get a beer with every burger.
La Ola which is on the San Agustinillo beachfront.
Dona Meche where you can enjoy local Oaxacan food and Mexican food.
Estrella Fugaz where you enjoy grilled meats and seafood.
Comedor los Traviesos where seafood is the specialty.
La Cendimia which is an Argentine bar and grill.
Alessandro where you can get Italian food.
Luz del Sol which has the best Vegan food in the area.
Restaurant Tadeo which serves Oaxacan food, tlayudas, and Tacos.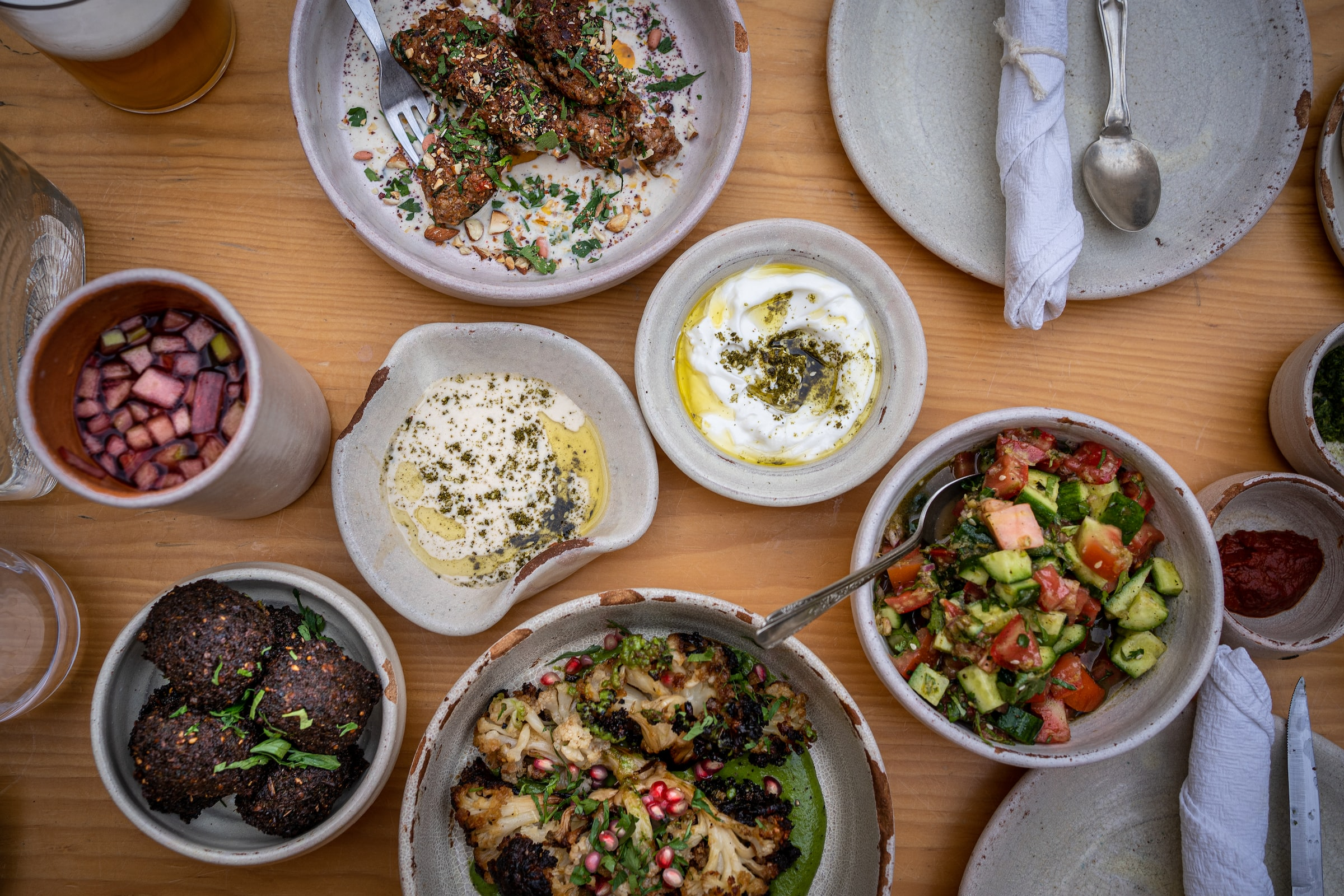 Other Beaches in Mazunte: Playa Cometa & Playa Mazunte
Playa Cometa Beach
Playa Cometa is a small and rustic beach where there is no cell service. You will find the path leading to the beach in Punta Cometa State Park. When it comes to beaches in Punta Cometa, Mazunte, or other surrounding areas you will need to be careful when choosing one to swim at. Playa Cometa is not suitable for swimming due to the enormous waves that are common here.
Playa Mazunte Beach
Next to Playa Rinconcito you will find Playa Mazunte which is not as crowded. Most people prefer Playa Rinconcito because it is better suited to swimming. However, these Mazunte, Mexico beaches are dog friendly! Playa Mazunte is known for its peaceful hippie vibes.
Playa Zipolite: Visit the Mexico Nude Beach
Playa Zipolite is the only legal nude beach in Mexico. It is therefore the most famous beach on our list. Just because this is a nude beach, however, does not mean that you are required to go nude. Many visitors keep their clothes on. Respect is expected here, of course, and staring is frowned upon.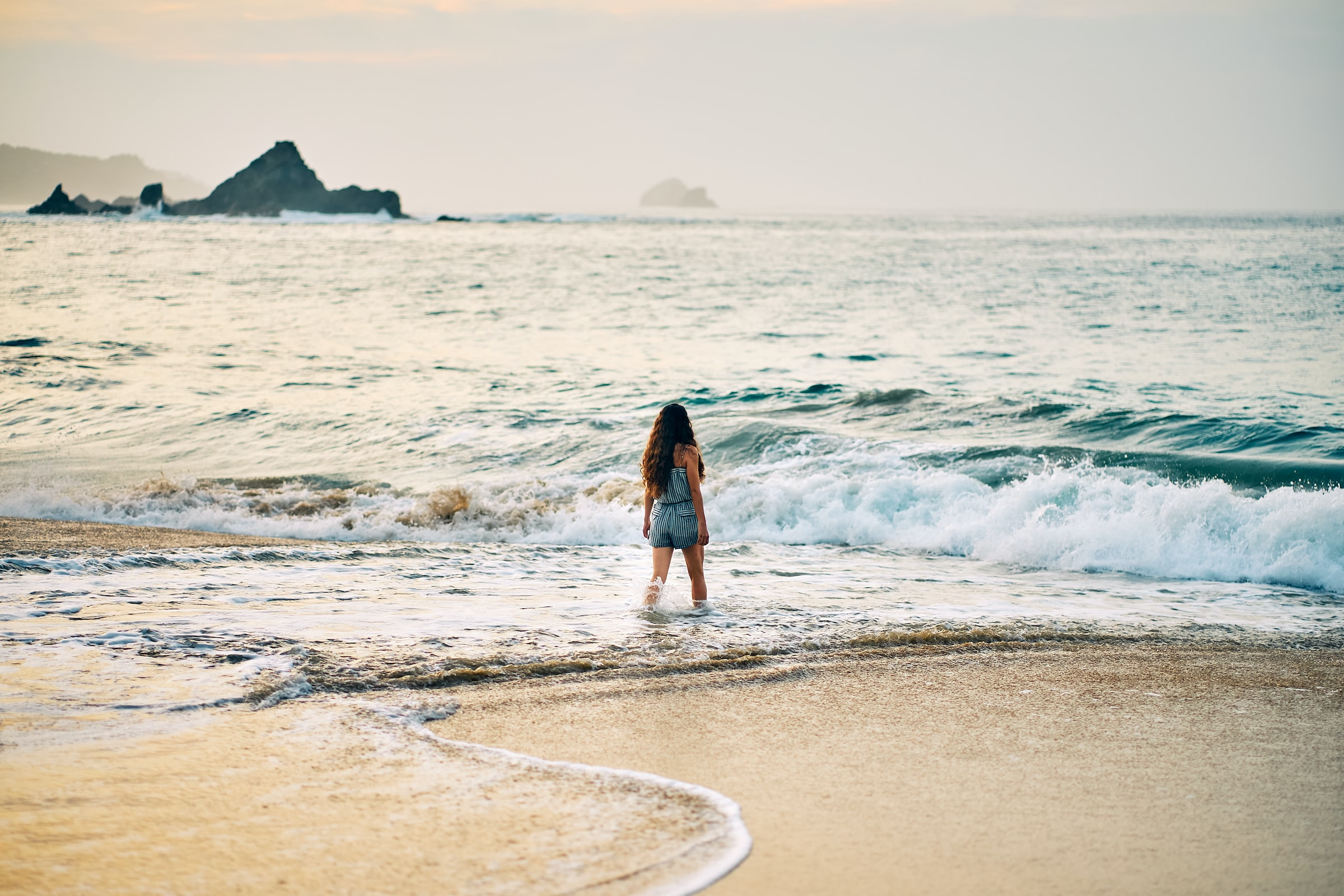 Playa Rinconcito: Main Beach in Mazunte, Mexico
If you want to swim in Mazunte, Mexico then this is the best beach for you. The calm waters of the Pacific Ocean are inviting for strong swimmers. Although you should note that the lifeguard is only on duty at certain times of the day. This might be the best swimming beach on our list, but it is best to be careful when attempting to swim here or anywhere else in Mexico. The currents in the Pacific Ocean can be strong and unpredictable.
This is the most popular and crowded beach in town as it is the main beach. Some of the best Mazunte restaurants are near this beach. Umbrellas and chairs can also be rented here, and it is not uncommon to see locals playing beach volleyball here around sunset.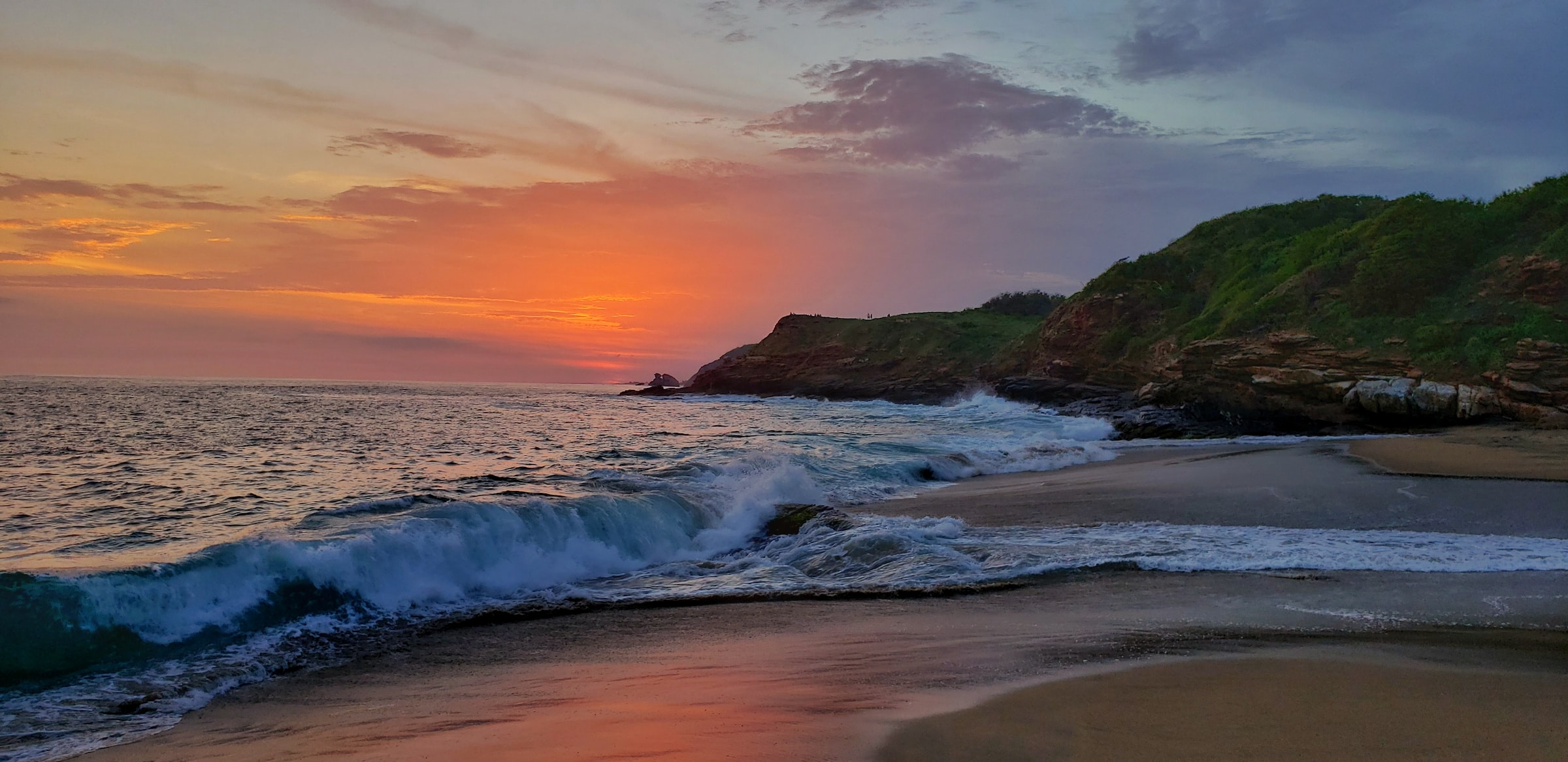 See the Sunrise or Sunset at Punta Cometa
What is Punta Cometa?
The Sacred Hill or Punta Cometa used to be a ceremonial center in pre-Hispanic times. Locals and visitors to Mazunte like to gather here to watch the sunsets. This pre-Hispanic times ceremonial center stands out from the mainland into the Pacific Ocean and is the geographic southernmost point of Oaxaca.
How to get to Punta Cometa Mazunte
At the southern point of Playa Rinconcito you will encounter a short hiking path that leads to Punta Cometa. The spot is particularly popular around sunset, but is open all hours of the day. You will also be able to see other Mazunte beaches from this vantage point.
Hiking the Punta Cometa Trail
The hike to Punta Cometa is only 15 minutes, but it can be a little challenging. However, the viewpoint is completely worth it. During winter months you are likely to see whales from this vantage point. We recommend footwear for the short hike as the trail is not paved. If you will be there after dark you should bring a headlamp or flashlight. It is also a good idea to bring bug spray, and do not forget sunscreen.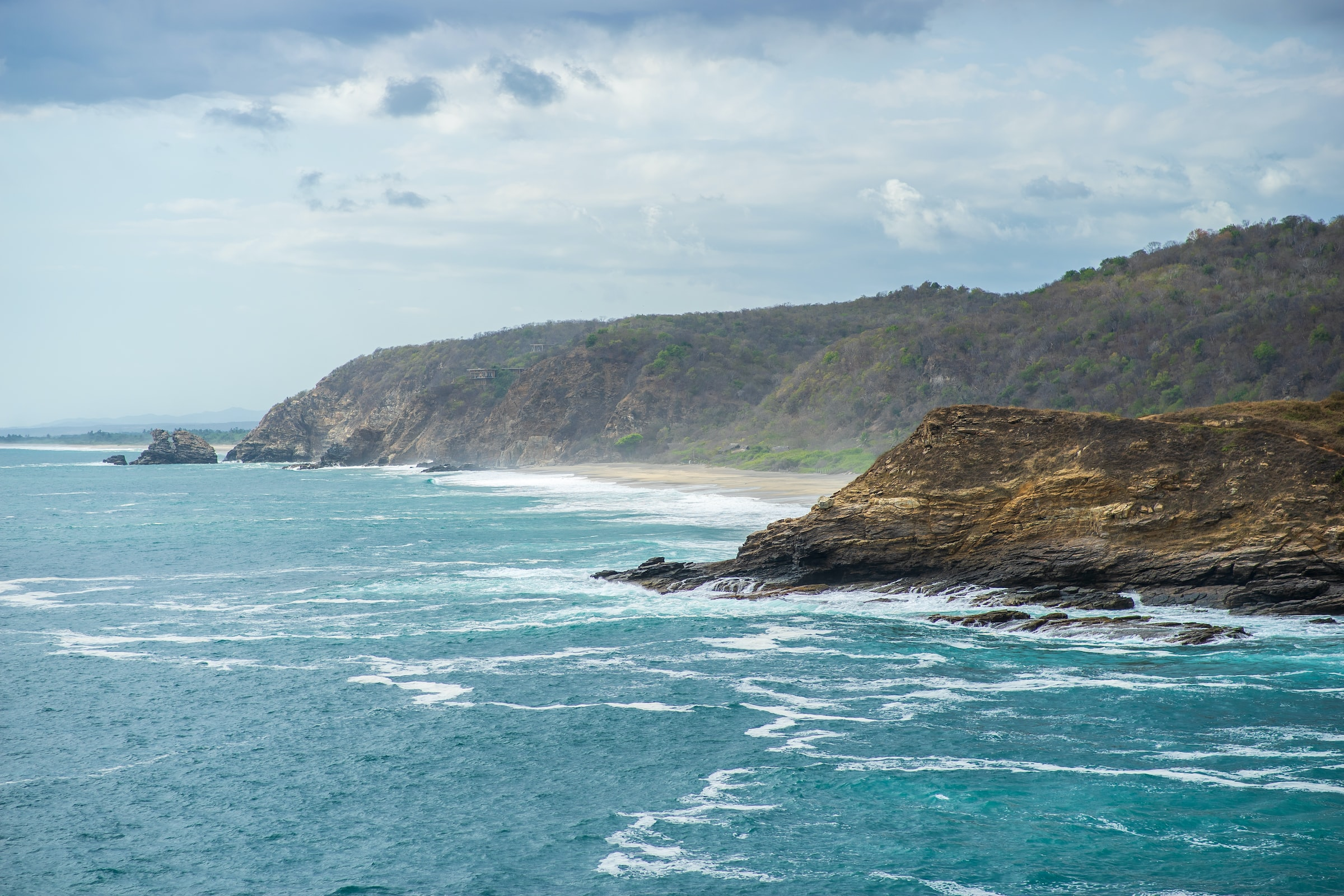 Special Events and Festivals in Mazunte
If you are visiting Mazunte, Mexico, during festival season you are sure to find some exciting activities to keep you occupied during your stay.
January or February: Zipolite Nudist Festival
Despite being the only legal nude beach in the area, Zipolite is a great destination for all beach lovers and hippies. Some time in January or February the beach town hosts the Zipolite Nude Festival which draws large crowds of nudists from around the world. There are different activities to partake in, including a night walk with neon lights, beach volleyball, body painting, and beach yoga classes.
July to January: La Arribada (Sea Turtle Arrival)
While there are four species of turtles in Oaxaca (Olive Ridley turtles, hawksbill turtles, green turtles, and leatherback turtles), this festival focuses specifically on the unique nesting habits of the Olive Ridley turtles. The dates for this festival will vary greatly so it might be difficult to pinpoint when this festival might take place, but if you are able to catch it then we can really recommend it as one of the best things to do in Mazunte, Mexico.
November: Mazunte Jazz Festival
The Mazunte Internation Jazz Festival promotes local art. When the festival breached out beyond the national it also started to attract an international audience. Generally speaking this festival takes place the third week of November every year and throughout the duration the town will also offer several other exhibitions and activities for visitors. If you plan to visit Mazunte close to festival dates it is best to book early as accommodation and activities fill up a month or two in advance.
November 1-2: Dia de los Muertos
The Day of the Dead festival is exceedingly popular and hands down one of the best things in Mexico to attend. This festival celebrates death in a positive way and has been declared an "Oral and Intangible Heritage of Humanity" by UNESCO since 2008. The Oaxaca City Day of the Dead festival is larger than the one in Mazunte, but that does not appeal to everyone. If you want to look for a more intimate setting then visit Mazunte and skip Oaxaca City.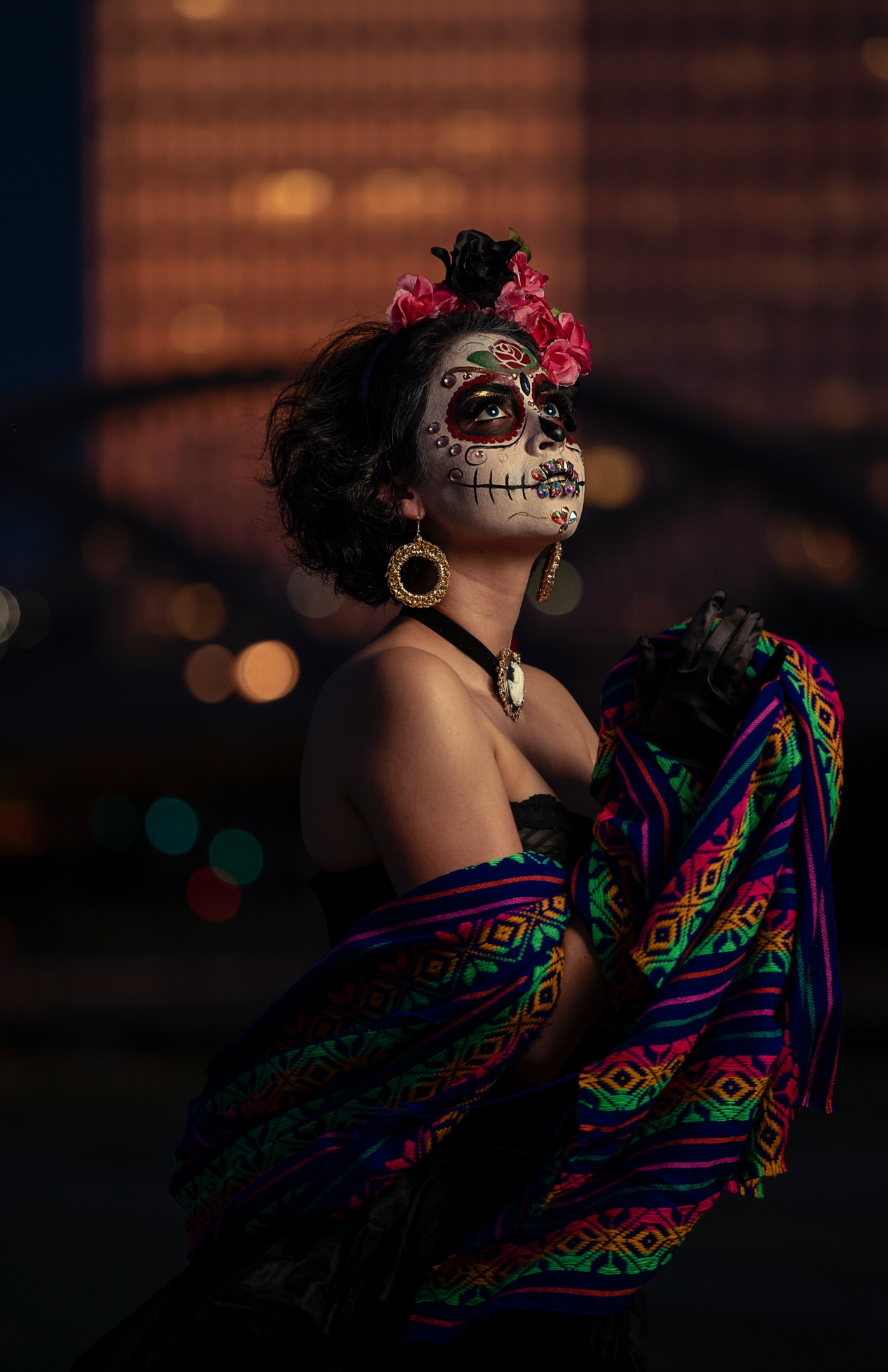 Mazunte Mexico: Travel Guide & FAQ
Is Mazunte worth visiting?
It will take you some time to get to Mazunte and often involves a minimum of two flights, however, we can assure you that the trip will be well worth it. Beach towns in Oaxaca are a little harder to get to, but are some of the most beautiful you will ever see. The golden sand beaches from Oaxaca city, Puerto Escondido to Mazunte, Mexico are breathtaking.
What is Mazunte known for?
Mazunte is famous for three things: turtles, yoga, and beautiful beaches. Turtle season runs between July and January, but the beaches and yoga can be enjoyed any time of the year.
Can you surf in Mazunte?
Mazunte beaches are not good for surfing. There are some good waves at San Agustinillo but if you really want to surf then the Puerto Escondido beaches are best along the Oaxaca Coast. Driving from Puerto Escondido to Mazunte will be around an hour.
Can you swim in Mazunte?
It is possible to swim at Playa Rinconsito Beach, but even here you will need to be careful. There are strong undercurrents and big waves in these areas and other beaches might not be suited to swimming at all. You can still enjoy the shallows and sand along all of these beaches though.
Do I need a car in Mazunte?
You will only need a car if you want to explore along the Oaxaca Coast, if you are staying within Mazunte then you will not need a car.
Is there Uber in Mazunte?
Neither Lyft nor Uber is available in Mazunte. We recommend using taxis, or the DiDi app. That being said, DiDi does not serve all areas, but it should be easy enough to get a local taxi without the app.
Are Mazunte taxis safe?
Generally, speaking taxis are safe. There is more security in the use of the DiDi app, but hailing a taxi when you do not have signal is fine too.
Is Mazunte safe for travelers?
Mazunte, Mexico tends to be quite safe for travelers. There are steps you need to take to ensure your safety though, and there are still pickpockets in tourist areas, but the Mexican government is devoted to keeping places safe for tourists so that more revenue can be drawn from this industry.
Aside from crime rates we have to advise against drinking any mezcal or taking drugs while traveling. Also, remember to protect yourself again sunburns and bug bites.
What's the best time to visit Mazunte?
When we're talking about the weather specifically it is best to visit Mazunte and the Oaxaca coast between November and April. However, this is also an extremely busy time. The rainy season between May and October can be intense due to the tropical climate, and although rare, hurricanes are not unheard of.
Mazunte Weather
We always recommend that travelers make a point of investigating the weather in their destination quite thoroughly before taking a vacation. A Mazunte vacation should be no different. In the winter, temperatures are not as high, there are fewer mosquitoes, and you can see the whales. Summer months bring rain and very high humidity and temperatures.
Where is Mazunte Mexico?
Mazunte, Mexico is halfway between Huatulco and Puerto Escondido. It lies south of Mexico City.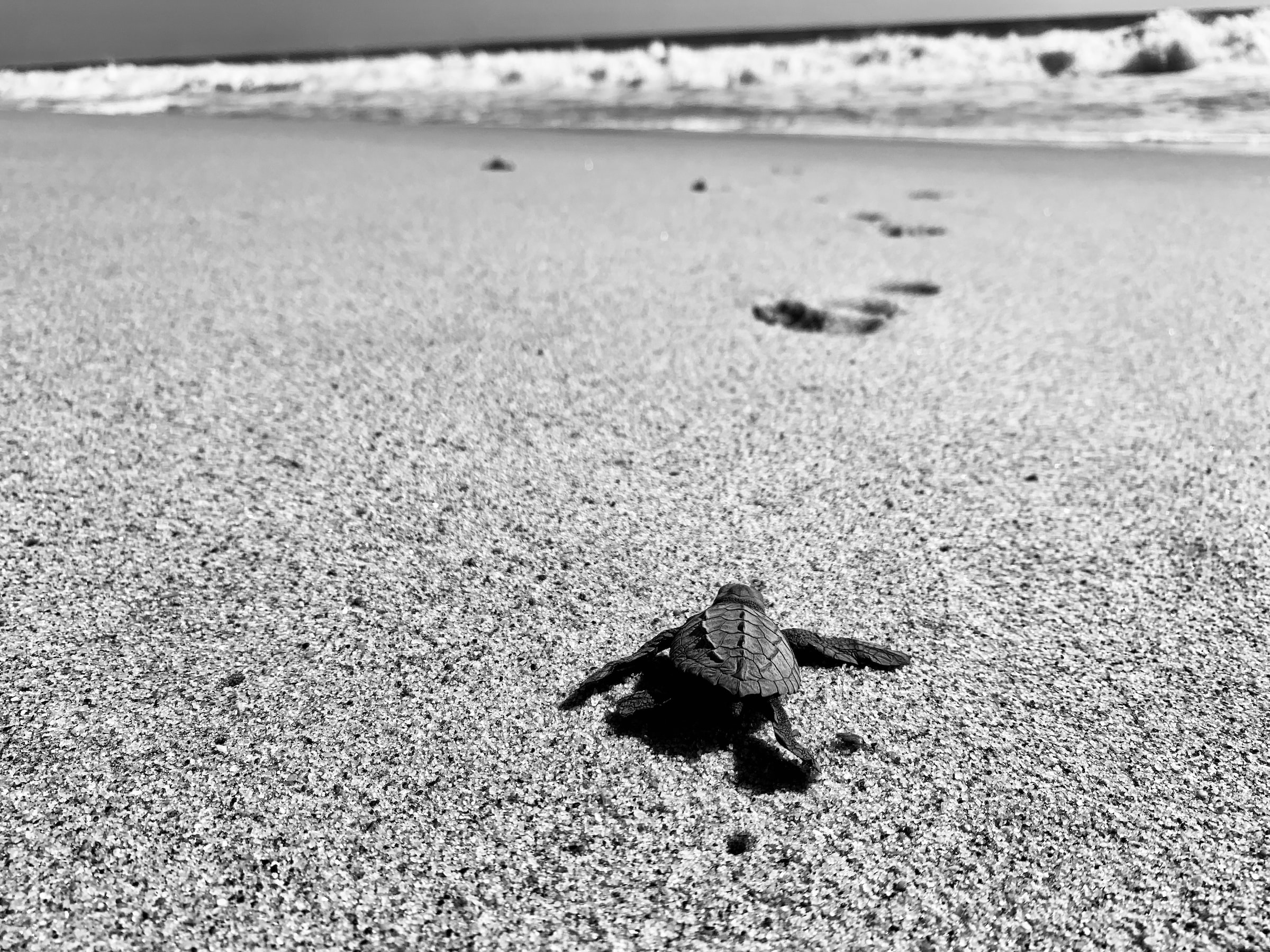 Final Thoughts: Best Things to Do in Mazunte Mexico
Mazunte is not an ordinary beach town and has quite a bit to offer. The journey to get to Mazunte is quite extensive, but it is totally worth the trip. Mazunte hotels fill up quickly during tourist season, especially when the local festivals are in full swing and the Pacific Coast is home to special views and private beaches. So if you are planning a visit we would advise booking early and gearing up for the best beach town holiday you've ever had!