The Mohican State Park marries scenic landscapes, historic sites, and outdoor activities. There is plenty to do for any age group, and you can come solo or with friends and family. The most popular activities are canoeing, hiking, and camping in the park, but overall there are endless opportunities for incredible adventures.
Participate in Mohican State Park Events
The park has a full calendar for yearly events and activities. There are holiday themed festivities, demonstrations, and a number of guided hikes.
Sip Local Wine on a Vineyard
The Ugly Bunny Winery is the perfect way to end a day of outdoor adventure. It is one of the best wineries in the Mohican area. There are delectable fine wines to sample over a breathtaking view. The tasting room also has live music to enjoy.
Explore Ohio's Amish Country
A particularly unique adventure in the Mohican area is Amish Country. Ohio has a flourishing Amish community quite close to the park, and a tour through this community can be a real treat. The Victorian House Museum holds a lot of information on this settlement and is a great place to learn about its history. You can get an intimate and unprecedented look at the inner workings of an Amish farm at the Farm at Walnut Creek. There is also a delicious cheese tour at Heini's Cheese Chalet.
Discover the Village of Loudonville
The Main Street of the Village of Loudonville is filled with quaint restaurants, boutique shops, and historic brick buildings. The best way to discover downtown Loudonville is on foot. You can walk along Main Street and Water Street where you will find the Ohio Theater Opera House. While in town you can also visit Cleo Redd Fisher Museum, and go dining and shopping.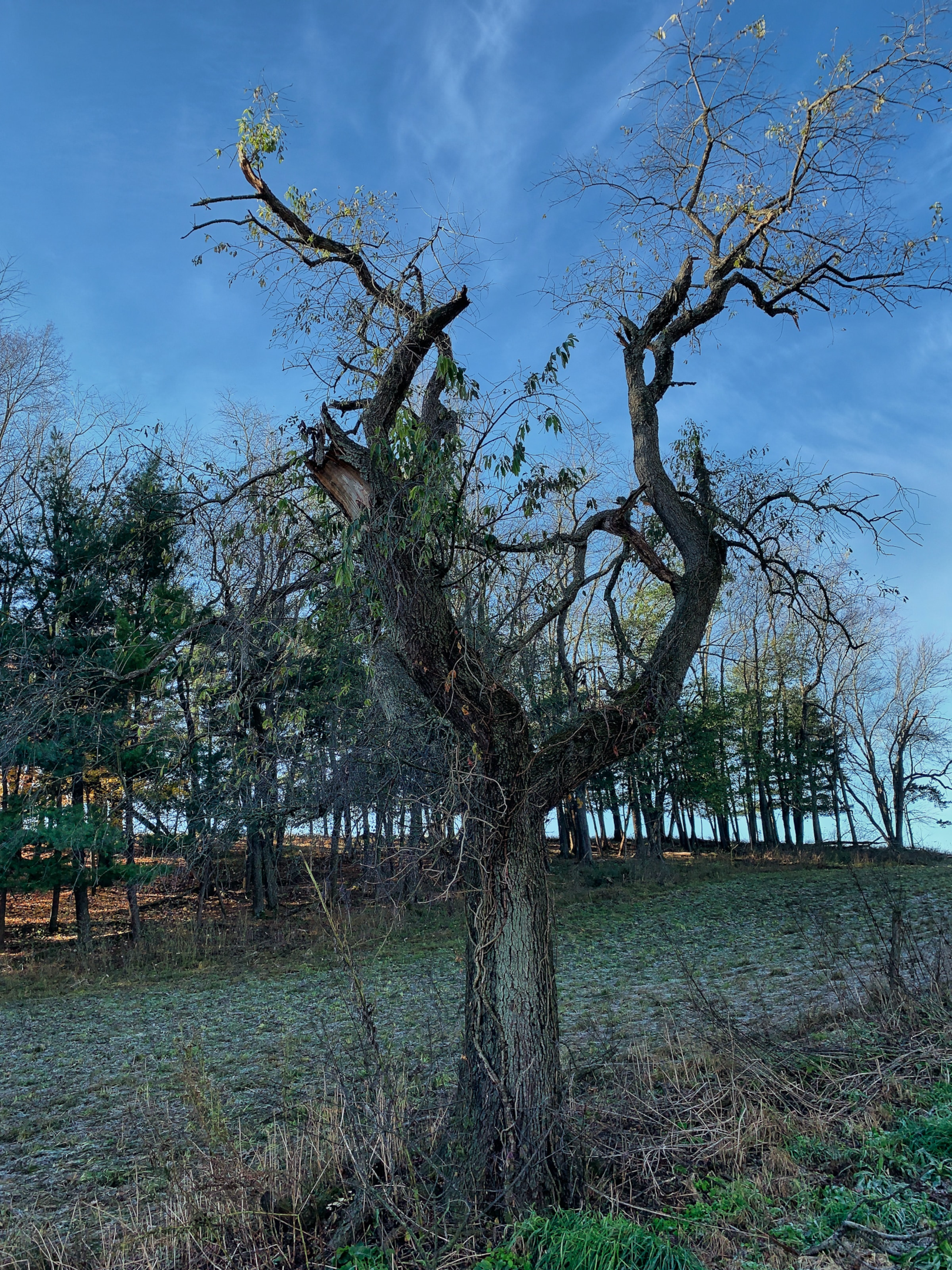 Spend a Day at Malabar Farm State Park
As a working farm listed on the National Register of Historic Places, Malabar Farm State Park is a definite stop just on the border of the Mohican area. Visitors can purchase authentic local farm products, go on tractor tours, interact with farm animals, drive up to the summit of Mount Jeez, hike the trails, and tour the farmhouse.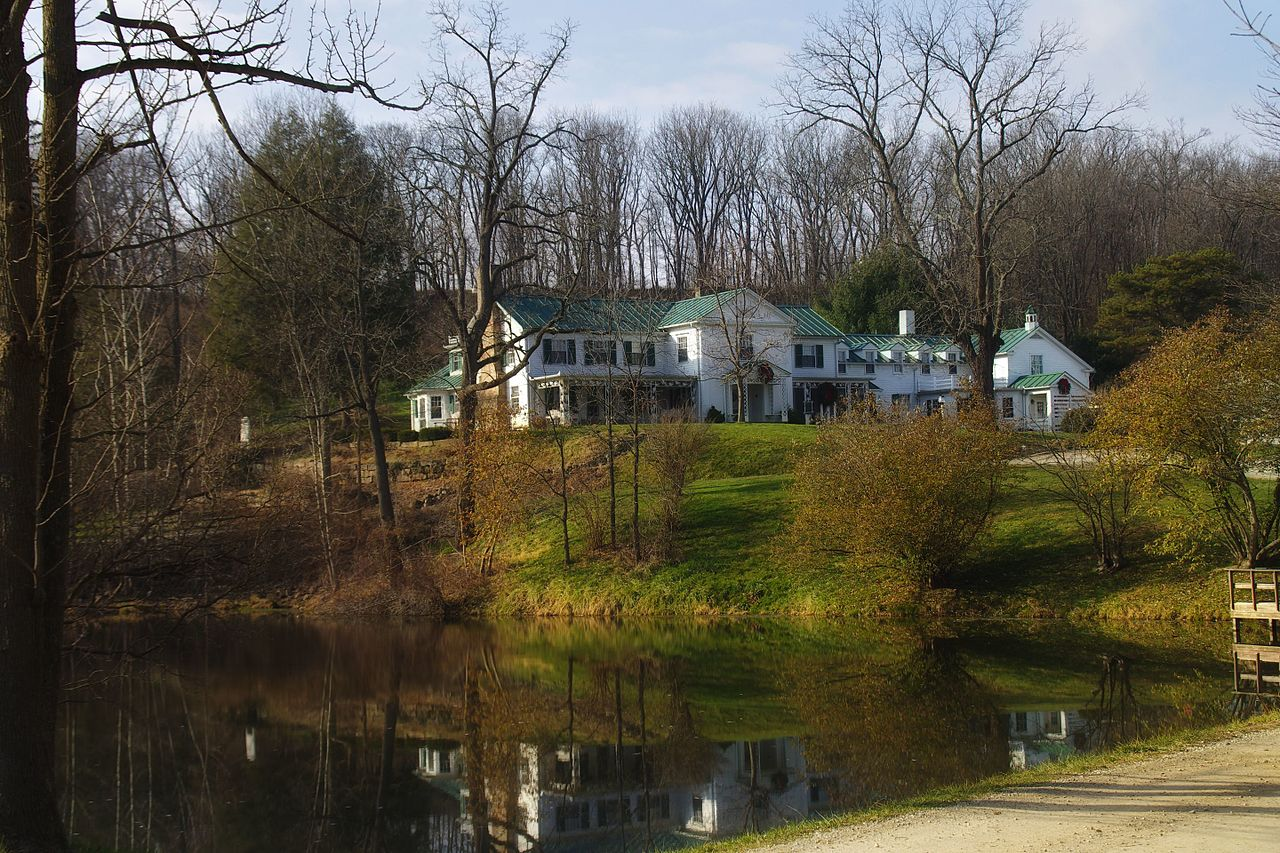 Horseback Riding at Equestrian Valley Farm
Just north of the park there is a 200-acre farm where visitors can go on horse riding tours. The farm itself has several horse trails through the rolling hills and lush woods. You can also ride horses through the bridle trails in the park itself.
Go Mountain Biking through Mohican Park
If horses aren't your thing, try doing two wheels instead of four legs. There are a number of bike trails in the park. Ohio's longest singletrack MTB trail is in the park. It stretches a total of 25 exhilarating miles. There are also more relaxed rides like the Loudonville Pathway.
Go Fishing at Mohican State Park (and Hunting, too!)
One of the main attractions in the Mohican State Park is fishing. There are endless lakes, streams, and rivers for anglers to sample. White crappie, bluegill, and largemouth bass are abundant, and if you go to Clear Fork Gorge you can find brown trout too. If you do want to go fishing, remember that you need an Ohio fishing license if you are older than 16.
While hunting is not allowed in the State Park, it is allowed in the Mohican Memorial State Forest, which is right next door. If you need more information on these regulations, take a look at the Ohio Department of Natural Resources guide.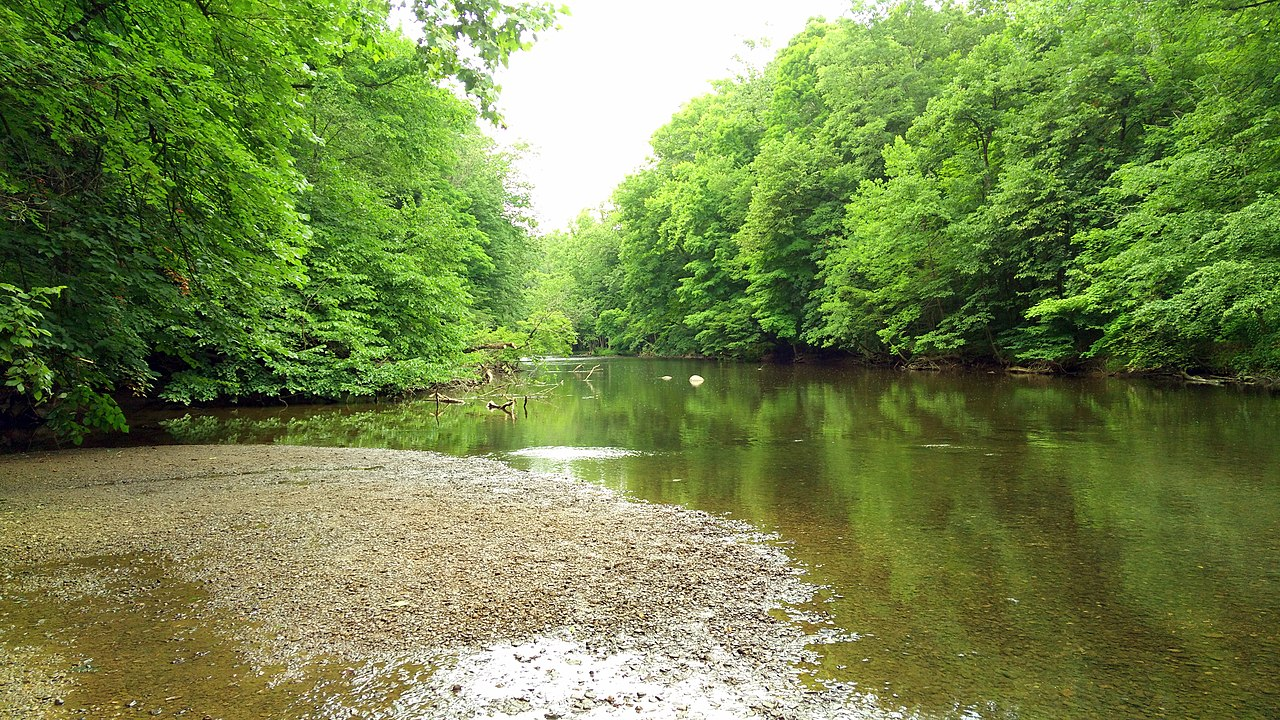 Zipline through the Mohican Canopy of Trees
If adventure is your thing we strongly recommend ziplining through the Mohican Forest. There are actual zipline tours held by Mohican Adventures. You can also cross sky bridges on the spider net, rappelling, and rock climbing. It is great for groups and caters to the whole family.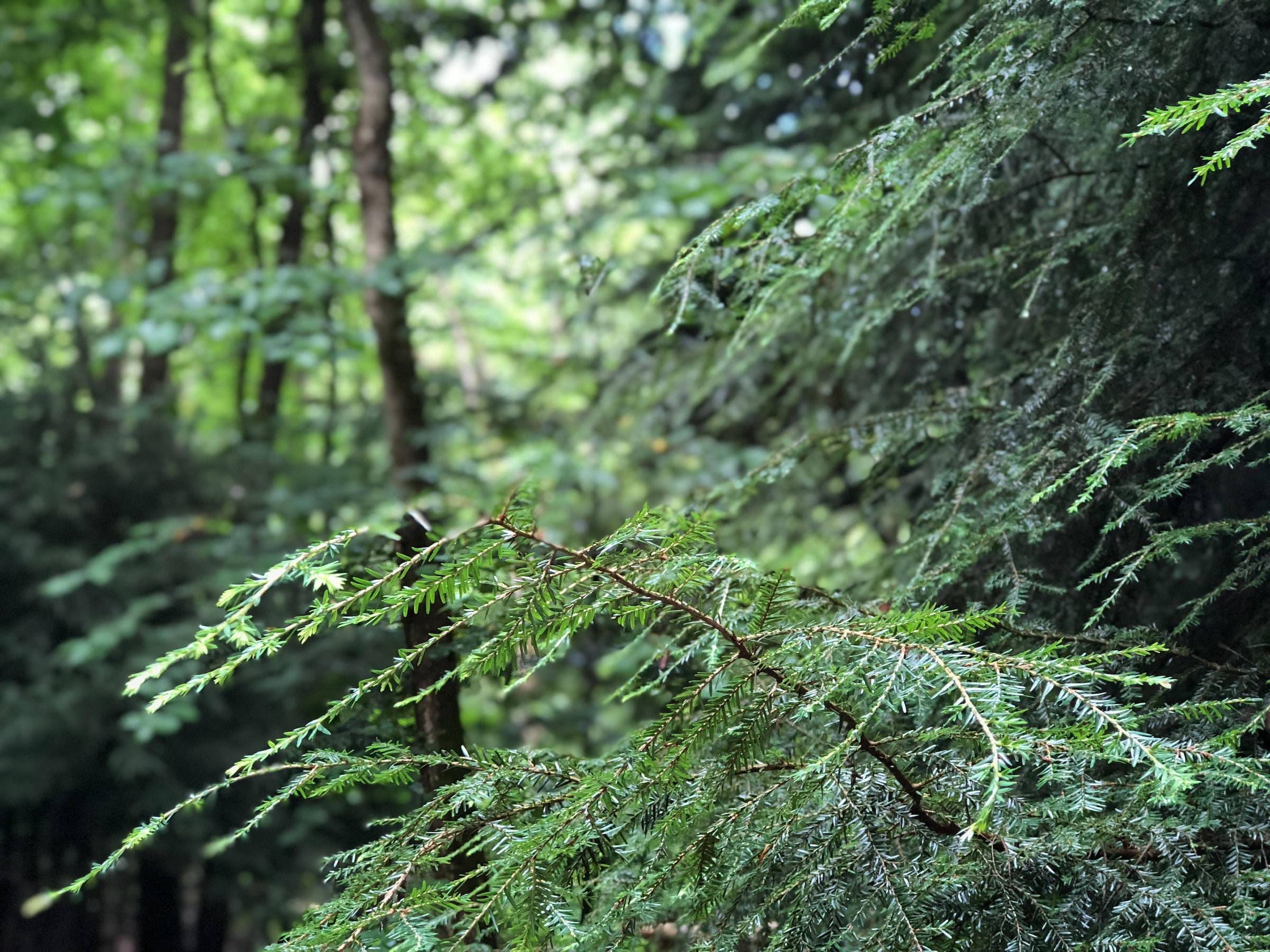 Shop at the Mohican Country Market
This is a true old-fashioned grocer that sells farm-fresh produce and products. The merchandise is fun and fresh, but we also recommend the deli sandwiches that are great to fuel your hikes. You can also buy Amish bakery items here, like the giant apple fritters.
Visit the Historic Grist Mill
The Wolf Creek Grist Mill is a great place for adults and kids alike, there is also an educational history museum that was included after the renovations. However, the mill was originally built in the 1830s. A visit can give you a pretty good idea into what life might have been like in the 1800s.
Pay Respects at the Ohio Memorial Shrine
The Ohio Memorial Shrine is dedicated to the various soldiers who supported national and local conflicts. It is pretty unique on this list and in the Mohican area. Stained-glass windows are framed by a stone building that has stood since 1947. There are also two books that can be viewed with hand-written names of soldiers who lived and died for their country.
Take in the View from the Gorge Overlook
The Gorge Overlook provides an amazing view down into the Clear Fork Gorge from two separate platforms. The views are beautiful, especially so when the fall colors come through. So if hiking Clear Fork Gorge is not for you, then go up and get a bird's eye view instead.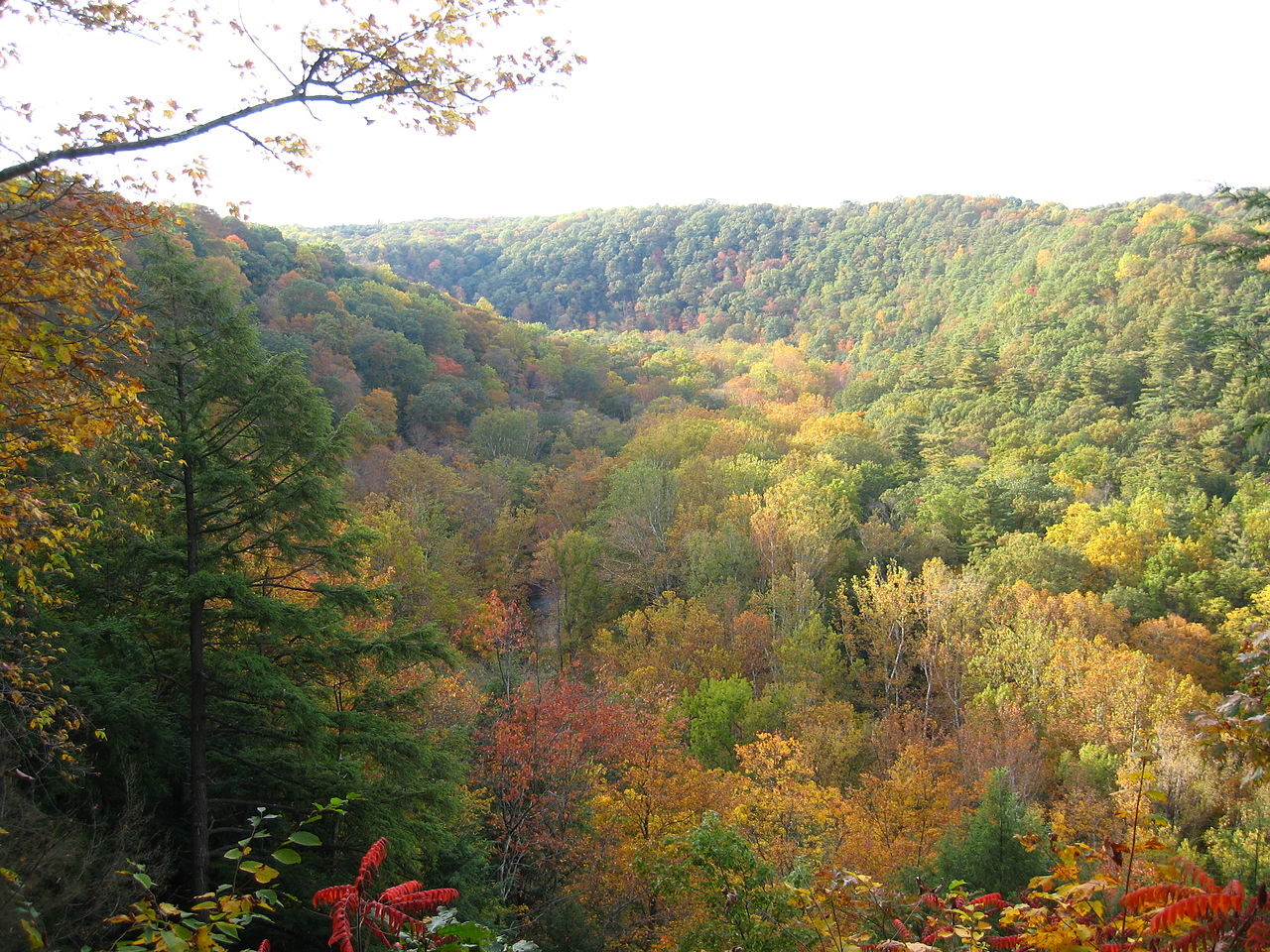 Climb the Mohican Fire Tower
The park, like so many others of its kind, has a pretty impressive fire tower. Adventurous visitors can climb the Mohican Fire Tower, which is 80 feet high and has stood since 1934. The top of the Mohican Fire Tower offers a panoramic view of around 10 miles in all directions. There is no cost to climb the fire tower, but it is quite a feat, so brace yourself.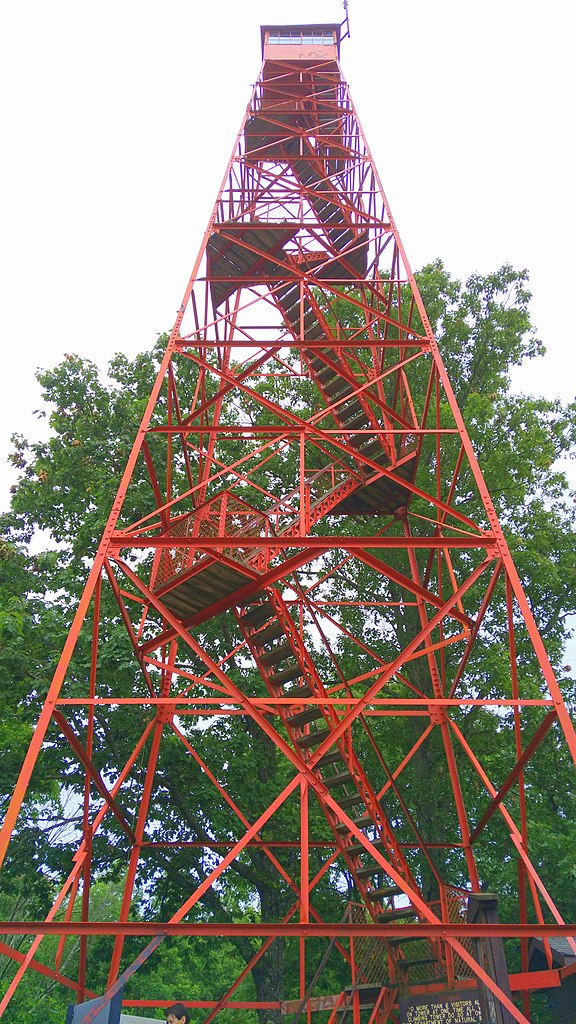 Pleasant Hill Dam
The dam on Pleasant Hill Lake has stood since 1936 and was originally erected to help with wildlife management, recreation, and flood control. Natural elements were used to build the dam instead of concrete. It is about 775 feet wide and 113 feet high. There are a great many outdoor adventures to indulge in at Pleasant Hill Lake. You can even rent a boat or go swimming in the Pleasant Hill Lake. There is a small fee to gain entry into the Pleasant Hill Lake Park area, but it is absolutely worth it.
Bird Watching
There are several places in the park where you can watch birds. Even Bald Eagles can be seen in the park. Vista Point, Big Lyons Falls, and the Lake Shoreline are ideal for bird watchers. Sit at one of the many picnic tables while you enjoy a snack and watch the birds around you.
Walk Across the Mohican Covered Bridge
The Covered Bridge can serve as entertainment for all ages. While walking across the Covered Bridge is very popular, you can also drive across it. It was built in 1968 using wood procured from the surrounding forest. If you're interested in seeing a very nice view of the Covered Bridge you can take a short path down to the riverbank below.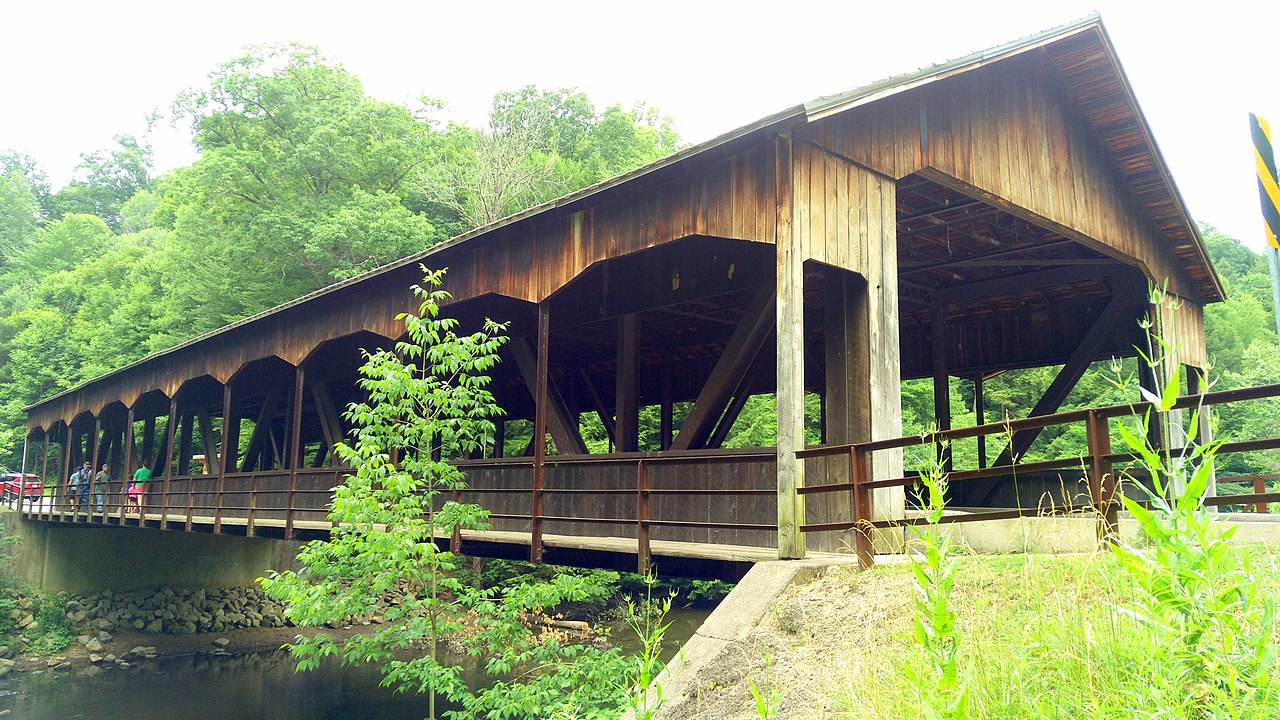 Mohican State Park Hiking Trails
If you are going to visit Mohican State Park you should definitely hike one of the trails. There is something for everyone with several different difficulty levels and lengths. Furthermore, you can decide to do a short trail, or can stitch several trails together to make a longer trek.
Hog Hollow Trail
This 4.5-mile out-and-back trail connects the Covered Bridge to the Fire Tower. It is not the most traveled trail, which makes it a nice, relaxing walk away from the crowds. You will walk along a forest creek among Evergreens and Hemlocks.
Gorge Overlook Trail
This trail was only revived quite recently and it considered a challenging trail. You basically walk along the very edge of the gorge, which does not have railings, and large parts of the walk are narrow. If you want to tone down the difficulty just a little bit, you can walk the 1.5 miles clockwise.
Hemlock Gorge Trail
One of the most scenic hiking trails in the park is the Hemlock Gorge Trail. This out-and-back trail is easy to connect with other trails like the Pleasant Hill, Waterfalls, North Rim Trail, and Lyons Falls Trail. On its own Hemlock Gorge is only 2 miles long, but it can be combined to be around 7.5 miles.
Pleasant Hill Trail
The Pleasant Hill Trail is arguably the easiest hiking trail in the park. You hike along the Clear Fork River along a wide and flat trail. It connects the Covered Bridge with Pleasant Hill Dam. It is also not a particularly long trail and is only about a 3/4 mile. You can combine the trail with the Lyons Falls Trail as well, from either side. On this hike you can see some fantastic views of the longer Lake Stage Coach Trail.
Hike to Lyons Falls Mohican State Park
There are two separate Lyons Falls trails: The Little Lyons Falls and Big Lyons Falls trails.
Little Lyons Falls runs through the gorge and is about 25 feet high. The Big Lyons Falls trail runs over a cave. The waterfall is about 80 feet high. You can see both Big and Little Lyons Falls on this hike which starts at the Covered Bridge and goes about 2 miles to Pleasant Hill Dam. There are some rough parts and inclines, but the hike overall is rated easy to moderate.
Mohican River Activities
The Mohican River is about 40 miles long and is a significant tourist draw in the Mohican State Park. The river is specifically known as the canoe capital by locals, so we have to recommend exploring the river on a canoe trip.
Mohican State Park Rafting
This kind of rafting is also great for kids, so if you are on a family vacation then this can be a really fun activity. There are no rapids, so it's basically just a relaxed paddle down the river as a family group.
Mohican State Park Tubing
Similar to rafting is tubing. It is a great way to relax on the river for the day. It definitely takes longer than rafting, but also requires less activity. This activity, however, is only available during the summer months.
Mohican State Park Kayaking
Kayaking in the Mohican State Park is a great way to explore on your own. There are kayaks and canoes that can be rented, and group trips are available.
Canoeing Mohican River
Visit one of the canoe liveries in the Mohican State Park. A canoe trip is absolutely one of the best ways to see the Mohican State Park. This is another activity that the whole family can enjoy. There are different lengths of canoe trips ranging between 3 and 23-mile long trips. However, availability might depend on the flow and depth of the river at the time of your visit. You can bet on anything between 2 hours to all-day trips. There are a few different companies offering trips and canoe rentals in the Mohican State Park, so you might want to research available packages to find the one that suits you best.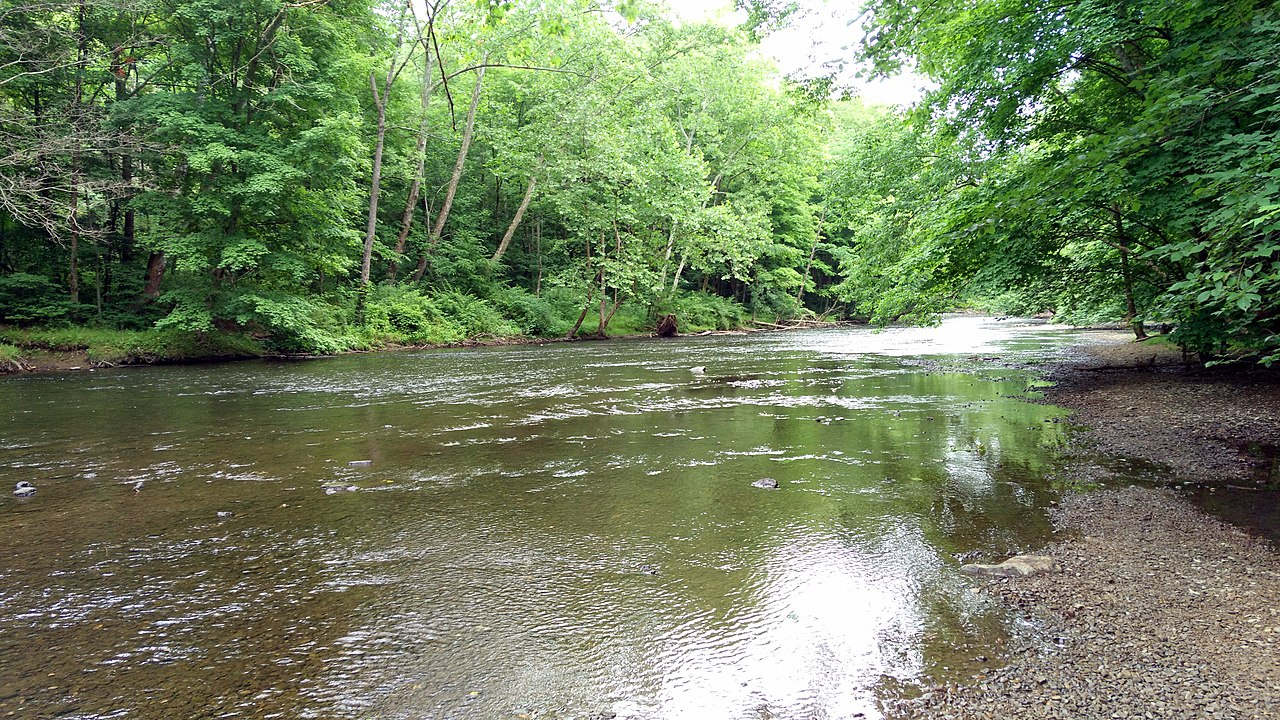 What You Will Need for Your Trip
If you enjoy camping or want to visit the Mohican State Park for a day, then there are some essentials that you will need to pack.
Gear to Camp in the Mohican State Park
The kind of gear you bring will depend on what kind of camping you want to do. There is a full-service campground, but you can also go primitive camping, or rent camper cabins. There are also some full RV Hookups if you have a van. Things like lanterns, sleeping bags, and shelter are essential for camping, so be sure to pack accordingly.
Day Bag
Having a day bag ready is very convenient and means that you have everything you might need with you, without having to carry all of your stuff with you all day. If you are going hiking, we recommend lightweight backpacks as a vessel.
Binoculars
Having some binoculars can be a great addition to your trip pack. It helps you get a better look at the birds and some of the amazing scenery. Visibility tends to be amazing and a pair of these can only help you to see that much further.
Travel Camera
We can guarantee that you would want to document your visit and the absolutely breathtaking landscapes.
Appropriate Hiking Shoes
No matter how easy and short your hike will be, we strongly recommend bringing proper hiking boots. Hiking in the Mohican State Park can be extremely scenic and tons of fun, but there is also some risk of injury. Having the right shoes can make a significant difference when hiking anywhere, and this is no exception.
Mohican State Park Overnight Accommodations
There is quite an extensive list of accommodations in the Mohican State Park, including several campgrounds, hotels, and even a castle.
Hotels near Mohican State Park
The Lodge and Castle are the only two major hotels in the area. There are some in adjacent cities like Mansfield and Bellville though.
Mohican State Park Treehouses
This is a pretty unique accommodation option for visitors to the state park and the adjacent state forest. Spend a night in a luxury treehouse to get a truly amazing view.
Mohican State Park Reservations
Reservations for cabins and campsites in the Mohican State Park are essential and can be made online. There are several private cabins and accommodations in the area that are privately owned. Both Mohican Adventures and River Run are such options.
Mohican State Park Campground
The campground in the Mohican State Park has RV and tent sites. There are a number of different facility options, and you can choose from other amenities like the nature center, fun center, general store, playground area, and on-site swimming pool. When looking specifically at cabins in the Mohican State Park there are quite a few options to choose from. There are basic rustic cabins, basic cabins with a kitchenette, or even fully furnished cabins.
Mohican State Park Lodge
The Mohican State Park Lodge is a truly luxurious place to stay. There are many amenities and comfortable, clean rooms. Think campfires, game rooms, fitness equipment, and both indoor and outdoor pool.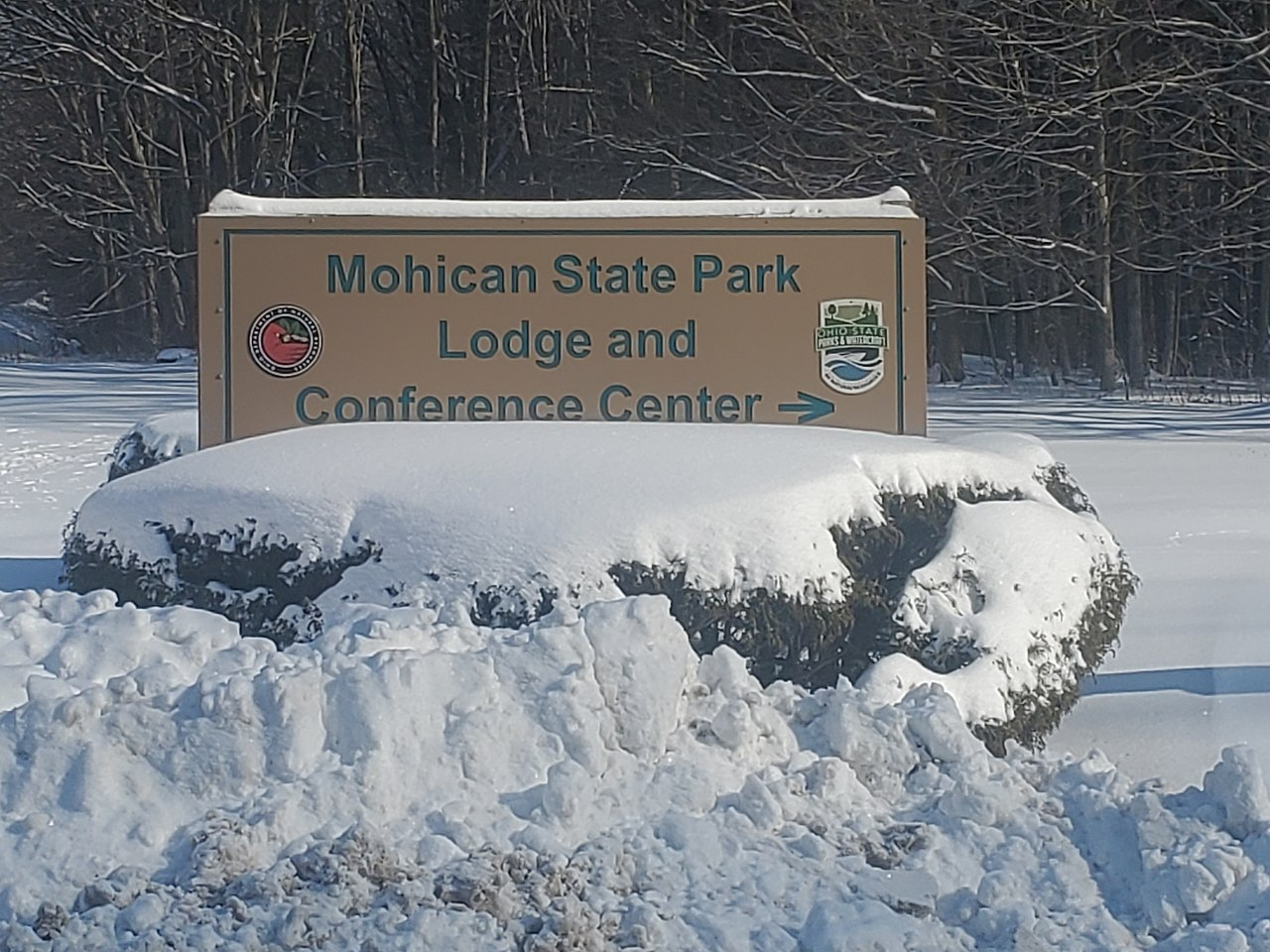 Mohican Castle
Landoll's Mohican Castle is an exceptional and unique accommodation option for the area. You can choose anything from cabins to suites. It is even an adventure getting to the castle. Furthermore, there are activities and sites in and around the castle that visitors can also enjoy.
Grab a Bite to Eat near Mohican State Park
The only restaurant inside of the Mohican State Park is at the Mohican Lodge, but there are several great restaurants nearby.
Black Fork Bistro in Loudonville
This restaurant serves delicious entrees, gourmet burgers, and specialty pizzas.
Trails End Restaurant
This restaurant is open for dinner and lunch and is very close to the park. The restaurant is family-owned and serves classic American dishes.
Mohican Country Market
While the takeaway deli sandwiches are delicious there is also an on-site cafe where you can have a sit-down lunch.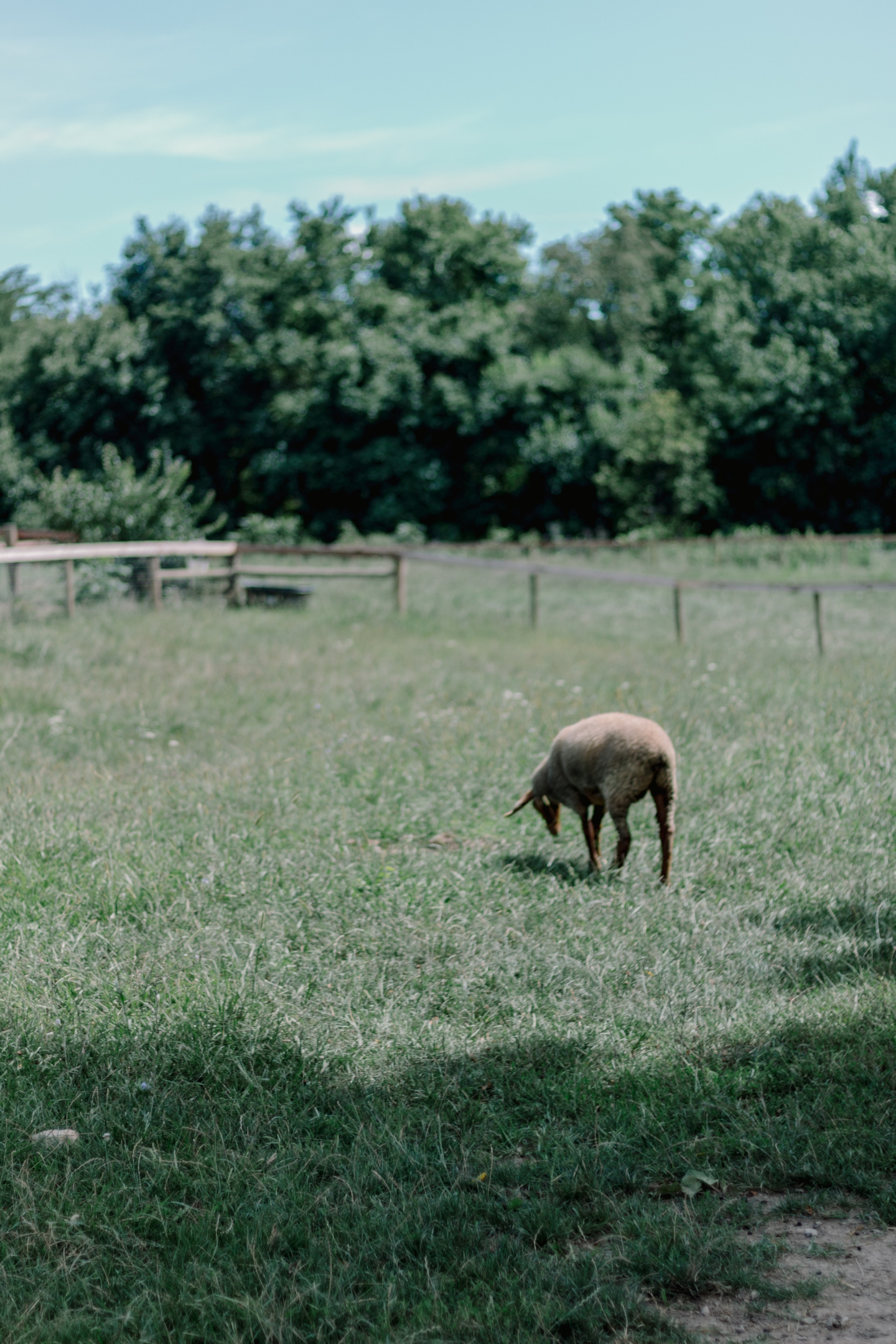 Mohican Ohio FAQs
What is the Best Time to Visit Mohican State Park?
The Mohican State Park is open throughout the year, so when you visit will depend on what you want to do and see in the park. There are some attractions that are only open during summer months. The weather is cooler in fall and the scenery changes dramatically. It is actually great to go on hikes during the fall. During the winter, the park is covered in snow, but cabins are still available where guests can get nice and cozy. In spring months the wildflowers are in full bloom.
Are there Places to Stay in Mohican?
There are several accommodation options in the Mohican State Park which are discussed earlier in this article.
Are there Mohican State Park Activities for Kids?
The park is great for kids, and there are many family-friendly activities.
Is Mohican State Park Free?
Entrance to the park is free, including all hiking trails. There will be some fees associated with specific activities in the park.
Is Mohican a State Park or State Forest?
The Mohican State Park is situated inside of the Mohican Memorial State Forest. The park is only around 1,100 acres while the forest is about 4,500 acres. It should be noted that this is not a National Park, and is only one of the Ohio State Parks. There is only one National Park in Ohio and that is Cuyahoga Valley.
Where is the Mohican State Park?
The Mohican State Park is halfway between Cleveland and Columbus in Loudonville village.