Set on the banks of Hart Lake, this small city of the same name is known for its scenic beauty and variety of outdoor attractions. It is also famously home to a section of the Hart-Montague Bicycle Trail Park, making it a popular destination for nature and cycling enthusiasts alike. Hundreds of visitors come to Hart each year to enjoy its recreational activities, including hiking, boating, fishing, and swimming.
Hart is also well known for its historic district, which features many historic sites and buildings. One of the most popular buildings is the Sackrider Church, dating back to the late 1800s. There are also several dining options to be enjoyed in town.
Read our list below for some of the top attractions and things to do in Hart, Michigan
The 6 Most Popular Things To Do In Hart, Michigan
6. Hart Lake
4.7 ★★★★★ (10 reviews)
5. Hart Historical District, sackrider church,
4.9 ★★★★★ (14 reviews)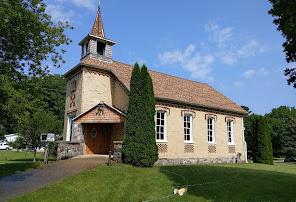 Credit: Sarah Snyder (Valkryria), Google Maps
Location: 501 599 Lincoln Street Hart MI
Tel: 231 873 7604
4. Upper Silver Lake
4.5 ★★★★★ (18 reviews)
3. Pentwater Lake
4.8 ★★★★★ (39 reviews)
2. Silver Lake & Hart Visitors Bureau + Chamber of Commerce
4.4 ★★★★☆ (105 reviews)
Location: 2388 North Comfort Drive Hart MI
Tel: 231 873 2247
1. Hart-Montague Bicycle Trail Park
4.6 ★★★★★ (2,253 reviews)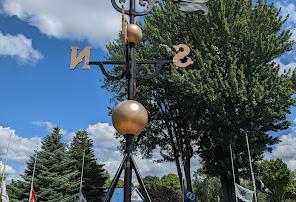 Credit: Liz Pfund, Google Maps
Location: New Era MI
Tel: 231 869 2051
Final Words:
Thank you for reading our list of the best things to do in Hart, Michigan! We hope it helped you plan the perfect itinerary for your next trip to this fantastic destination. Happy travels!
Join the TouristWire community
At TouristWire, our team works tirelessly to bring you the most comprehensive itineraries and reviews to help you plan your next trip. Don't miss out, join our mailing list and our reviews delivered directly to your mailbox!
.