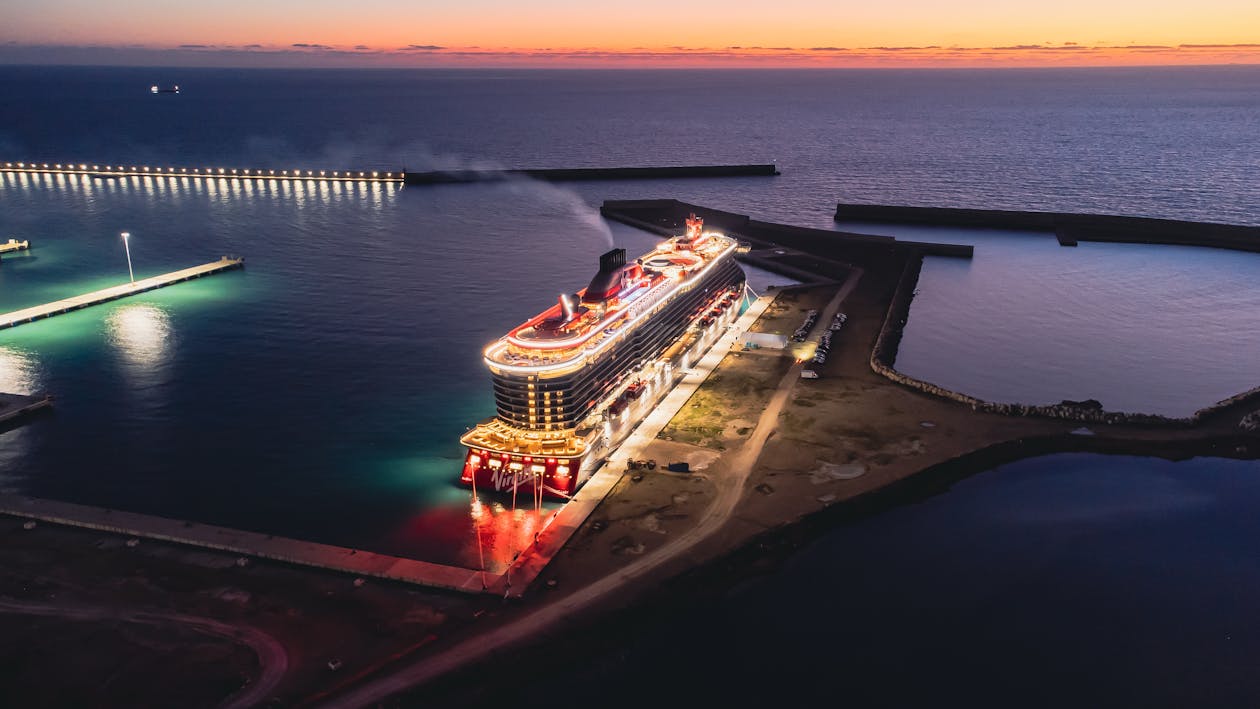 Planning for your first cruise can be an exciting, yet overwhelming experience. If you've never cruised before, it can be difficult to decide which cruise line is best for you as there are so many options to choose from. Different cruise lines typically have different atmospheres or personalities, from party cruises to luxury cruises, and travel to different places across the globe. There are also different types of cruises, including expedition cruises, river cruises, and closed-loop cruises.
Because this is such an important decision that requires meticulous planning, we've compiled a comprehensive guide on which cruise lines are the best for beginners, below. If you are a first-time cruiser planning to test out your sea legs soon, keep reading to discover the best cruise for you!
Cruises for First-Timers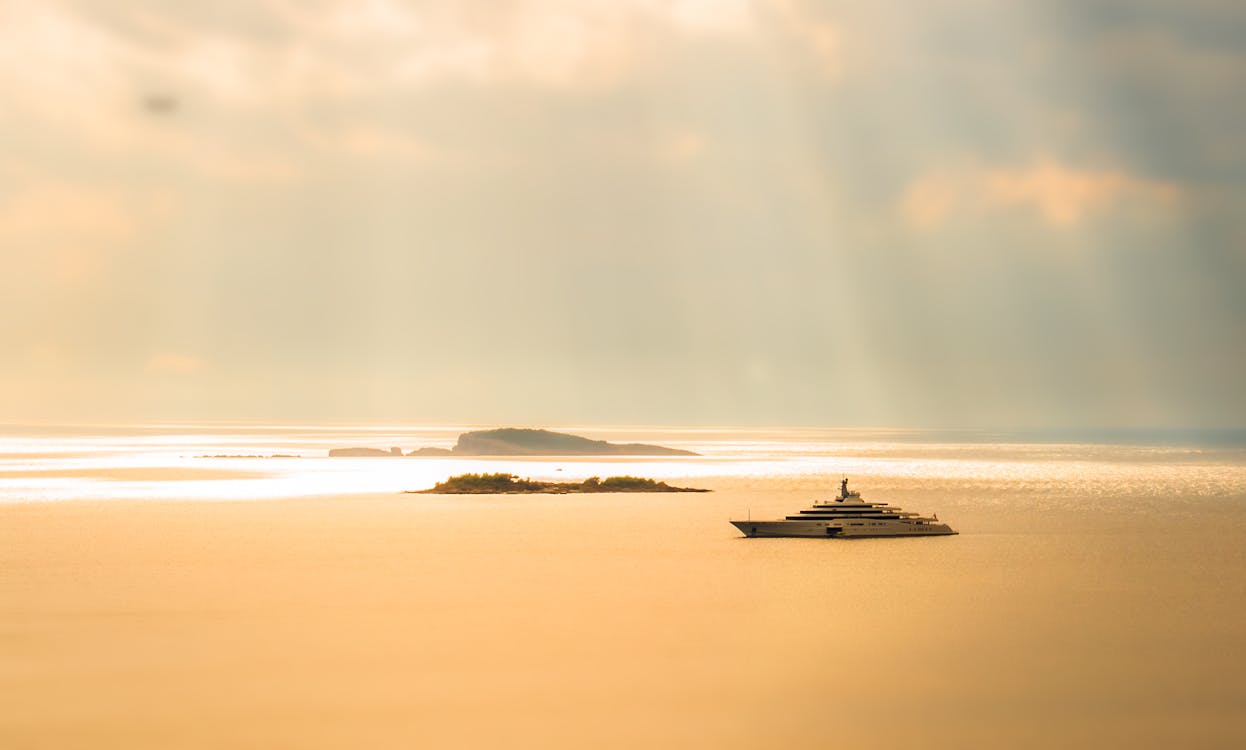 If you are planning a cruise for the first time, you may have a smaller budget. For this reason, many frequent travelers recommend opting for cruises that have the best value for your money and offer slightly shorter sailings.
Many people also recommend opting for sailings with a wide variety of entertainment, so that you are sure to find something you will enjoy while at sea.
If you're not fond of big crowds, you can book a smaller cruise company, an expedition cruise, or a river cruise as they typically include fewer passengers. Keep in mind, however, that smaller cruises are not always less expensive.
The Best Cruise Lines for First-Time Cruisers
Marella Cruises: Best Overall
Marella Cruises is the perfect cruise line if you're looking for something all-inclusive with a lot of British charm, great food, and plenty of entertainment options. Guests sailing on a Marella cruise can expect complimentary drinks and gratuities, climbing walls, indoor cinemas, pool decks, several bars and restaurants, a golf course, and Balinese beds with ocean views on The Veranda.
While there are no new ships in the fleet, all have been refurbished and come with various amenities, cabin types, and dining opportunities. Cruise fare also includes flights and transfers.
Marella Cruises have itineraries to the Caribbean, the Mediterranean, and the Canary Islands.
Most days on Marella ships are laid-back and casual, with one formal evening per seven-night cruise called "Dress to Impress".
P&O Cruises: Value for Money
While P&O Cruises is not the cheapest cruise line, it has recently upgraded to include new menus, specialty restaurants, celebrity chefs, smart refurbishments, and a wide array of fun itineraries. What also adds to the good value for money provided on P&O cruise ships is the deals offered in the off-season. These special offers can help cruise fares drop to as little as one hundred USD a day.
One of the main attractions onboard P&O Cruises is the food. There are restaurants serving Asian and Italian cuisine, as well as a new concept called the Pantry Food Hall. Guests can enjoy a three-course banquet at Luke Mangan's Salt Grill, one of the most popular places to dine.
If you don't mind sailing on older cruise ships or a three-star experience, you'll be delighted by P&O Cruises.
Fred. Olsen Cruise Lines: Traditional Cruising
One of the best cruise lines for a more traditional experience is Fred. Olsen. It has a friendly, welcoming atmosphere that hearkens back to how being on a cruise ship used to be. There are formal evenings, cocktail parties with the captain, dinner quizzes, onboard activities like lectures, and set mealtimes.
Typically, the line attracts more mature passengers, but it can also be ideal for families looking for relaxation. Amenities on Fred. Olsen vessels include beauty salons, pool decks, hot tubs, card rooms, show lounges, bars, and spas.
The line has itineraries all over the world, including the Baltic, the Caribbean, the Mediterranean, Northern Europe, the Americas, the British Isles, Asia, the South Pacific, and Australia. Guests on shore excursions can expect stunning sites in historic cities, hidden coves, and mossy islands.
MSC Cruises: Mediterranean Cruises
MSC Cruises is known for its striking Italian atmosphere and itineraries in the Mediterranean. This luxury line offers traditional Western sailings, with amazing port days in Genoa, Marseille, Palermo, Barcelona, and Valletta. Each ship contains various bars, shops, restaurants, and amenities such as promenade decks and ample outdoor spaces. Guests can enjoy specialty restaurants with award-winning chefs, kids' clubs, spas, and waterparks.
Besides its Mediterranean sailings, MSC Cruises also offers voyages to Europe, the Caribbean, Malta, Spain, Italy, and Tunisia.
For most MSC cruises, flights come at an extra cost, but there are occasional packages that are all-inclusive. These packages also include gratuities, drinks, and promotions.
Royal Caribbean International: Families with Teenagers
Royal Caribbean cruises are known for containing the "wow factor". They suit young people and thrill seekers, due to their high-tech features and innovative attractions.
Guests on a Royal Caribbean ship can expect ice skating rinks, rock-climbing walls, bumper cars, surf simulators, sky-diving tunnels, and record-breaking water slides. There are also new concepts like the observation pods- glass domes attached to a crane that allows passengers to hover directly above the ocean.
Royal Caribbean ships typically include a wide variety of dining options, as well as areas dedicated to teens. There is also no shortage of entertainment options onboard these vessels. Each fun ship offers things like acrobatics, robotics, 3D films, comedians, excellent choreography, and insane special effects. Several bars offer dancing and live music, and guests can be tended to by robots at the Bionic Bar.
While these cruises are especially good for families with teens, there are also some options available that would suit families with young children. Royal Caribbean's Voyager of the Seas offers child-care services by qualified professionals for children from the ages of six to thirty-six months. There are also children's clubs for children from three to eleven years old. Before boarding, parents cruising with small children can pre-order nappies and baby food.
Carnival Cruise Line: Families with Young Children
Carnival cruises have a lot to offer young children, including kids' clubs, delicious food, and miniature waterslides. There's also a SplashZone where children can enjoy fun in the water.
Carnival Cruise Line is partnered with Seuss at Sea, which means that younger children have the chance to meet their favorite Dr. Seuss characters, enjoy character breakfasts, join live performances, and watch parades.
There are classes on how to make Towel Animals at the Towel animal Theatre, and board game reenactments at Hasbro, The Game Show.
Carnival is also a great cruise line for travelers on a budget and includes great ticket fares during the shoulder seasons from March to April and September to November. Depending on the special offer, prices can drop as low as ninety USD a day.
Carnival Splendor and Carnival Spirit are especially great for budget cruising and offer exceptional service and dining. There are many complimentary restaurants to choose from, including some of the venues on the pool deck where cruisers can enjoy self-serve ice cream, burgers, or Mexican food. The pool deck is also home to some exciting water slides that are popular among passengers.
While both ships are around fifteen years old and the décor is not the most modern, entertainment is free and great for families.
Princess Cruises: Relaxation
Princess Cruises is a large cruise line with nearly twenty ships in its fleet. It offers a wide range of itinerary choices with exciting shore excursions and top-notch facilities. Passengers on a Princess cruise can expect multiple main dining rooms, various specialty restaurants, several pools, outdoor movie theatres, and many entertainment options. It is also one of the cruise lines that regularly offer bonuses and special offers on cabins ad cruise fares.
Some of the most popular restaurants are Curtis Stone's Share and the Crown Grill steakhouse. There are various places to sit back and relax, such as The Sanctuary or the adults-only pools. Guests can also make use of the complimentary room service on Princess cruise ships.
The line's passenger profile tends to be slightly older, especially on longer itineraries like world cruises.
Celebrity Cruises: Luxury
Known as a premium cruise line, Celebrity Cruises offers elegant furnishings and sophisticated interiors. It offers great places to relax, like on the top deck's grassy Lawn Club or the covered solarium pool. It is also known for not being noisy, despite its many onboard amenities.
There are still plenty of great entertainment options, including theatre shows, deck parties, and the mixology feats performed by waiters at the Martini Bar. Many of the busiest bars on the ships typically have live singers, which are well worth seeing.
If you're looking for a wide variety of dining choices, Celebrity cruise ships may be for you. They offer over ten restaurants with beautiful decorations that serve Asian, Italian, and French cuisine. The main dining room and buffet serve complimentary food, but visitors staying in suites have access to the exclusive spa-inspired eatery, Laminae, and Blu.
Seabourn: Luxury
One of the top luxury cruise lines is Seabourn. It offers quality service, sailings to amazing destinations, and perks like complimentary coffee or cocktails at no extra cost. Each cruise ship in the fleet is known for being spacious, uncrowded, and relaxing. Because there are fewer guests, the atmosphere is intimate, and guests can easily mingle with like-minded people.
While the line previously offered a more traditional cruising experience, it has since upgraded its vessels to become sleek, luxurious, and modern. Amenities include specialty dining with celebrity chefs, The Colonnade, themed evenings, formal nights, and a variety of options to choose from in terms of dining.
Seabourn cruises travel to destinations all over the globe, including the Mediterranean, the Caribbean, Southeast Asia, Antarctica, South America, and Africa. It also offers scenic trips to smaller ports in places like Alaska, with its smaller ships.
Holland America Line: Mature Cruisers
Holland America is considered a veteran cruise line, with a history dating back to the early 1870s. The cruise line's fleet consists of fifteen ships, each containing excellent amenities like promenade decks, Culinary Arts Schools, and promenade desks. While many of the ships in the Holland America fleet are considered mid-sized, and therefore accommodate fewer passengers, the latest edition to its fleet can house nearly two thousand seven hundred people.
Passengers can expect stylish, subdued décor and great coffee at the Explorations Café. If you're joining an Alaskan or Caribbean cruise, you may find the ships filled with families. However, guests on other Holland America itineraries tend to be more mature.
Some of the most popular entertainment venues include B.B. King's Blues Club and the piano bar.
Saga Cruises: Mature Cruisers
One of the few cruise lines that cater exclusively to mature passengers, with a minimum age of fifty. Saga ships are designed to accommodate an older demographic, with attractions and amenities focused on ease of travel, excellent service, and optimal comfort. The ships also accommodate fewer guests than many other cruise lines, making the experience much less crowded.
There are many single cabins available for solo travelers, as well as special events like singles lunches and mingle parties. If you join a shore excursion, you may also find yourself at a singles meet-up.
Guests on Saga ships can expect things like a butler service, 24/7 room service, a chauffeur service, porters that carry your bags, pampering spa services, and a Dining Room with waiters in tuxedos. There is also a library, a ballroom, several lounges and bars, a theatre, and a cocktail party to welcome them to the ship. Specialty dining, drinks, and gratuities are all included in the fare.
Saga Cruises have itineraries in the British Isles, the Canary Islands, Europe, the Netherlands, the Far East, the Mediterranean, the Caribbean, Scandinavia, and the Norwegian Fjords.
Cruise and Maritime Voyages (CMV): Singles/ Solo Cruisers
CMV is a great choice for people traveling solo, with its attentive service and friendly, welcoming atmosphere. The six-vessel fleet consists of smaller ships. The cruise line offers great deals, and guests traveling solo can join in singles events like cocktail parties and get-togethers when sailing on a six-night cruise (or longer).
Norwegian Cruise Line: Entertainment
If you're looking for a cruise line with an excellent selection of entertainment options, Norwegian Cruise Line won't disappoint. It offers everything from live music and performances to comedy shows and dueling pianists. There are also performances of famous Broadway musicals like Million Dollar Quartet, After Midnight, or Rock of Ages.
Guests can expect a performance with their meals at Cirque Dreams, or visit bowling alleys, discos, Wii arcades, and a wide variety of bars.
Norwegian Cruise Line can also be great for solo travelers. The newer ships have one-person studio cabins and communal living rooms that are great for mingling. In the evenings, Malting's Bar also hosts the Sailing Solo Social for single passengers over the age of eighteen.
Oceania Cruises: Food and Dining Options
Oceania Cruises is known for being home to some of the largest collections of specialty restaurants, as can be seen on some of the newer ships in its fleet. These restaurants are typically also included in the cruise fare.
Some of the most popular restaurants include the Polo Grill steakhouse, Red Ginger (where guests can enjoy Thai food), Toscana (that serves Italian fare), and Jacques – a renowned French restaurant designed by a celebrity chef.
Viking Cruises: Romance
If you're traveling with your spouse or partner, you may be interested in Viking cruises. Here, visitors can enjoy romantic deck strolls without interruption. The cruise line is exclusive to adults, and no guests under the age of eighteen are allowed.
The atmosphere is sophisticated and romantic, with balconies for each cabin. Viking cruises also travel to equally romantic destinations, such as Venice, Bora Bora, and Santorini.
Wine and specialty dining are included in the ticket fare, making it a great option for budget-conscious travelers to save money.
If you're looking for something more intimate, you can also consider Viking River Cruises. River lines typically have fewer passengers, and Viking River Cruises is no exception.
Ponant: Adventure
Ponant is a cruise line with yachts and expedition ships that include itineraries in the Arctic, the Americas, Northern Europe, and the Atlantic. With guest capacities as small as sixty-four passengers, Ponant is no stranger to innovation. Its cruises feature the world's first multi-sensory underwater lounge, with hydrophones that transmit calming ocean noises and underwater lighting, called the Blue Eye.
Many cruise lines that offer expeditions are focused on the joy of sailing and the adventure that comes with exciting destinations, and Ponant is just the same. An expedition cruise is also great for single travelers, as the intimate environment makes it much easier to meet like-minded people and mingle – something not easily found on larger ships or a luxury cruise line with many travelers.
Cunard Line: Enrichment
Known for having one of the most famous cruise vessels in the world, Queen Mary Two, Cunard is a great line if you're looking for some enriching experiences. It offers traditional seven-night cruises that aim to recapture the charm of the cruising golden age.
Guests sailing with Cunard can expect a romantic and elegant atmosphere, rich traditions, excellent service, and classic, stylish décor. The dress code on Cunard ships tends to be formal, with guests wearing white gloves to afternoon tea and grand ensembles to dinner. However, passengers will still have access to modern amenities like a health spa, a gym, a library, and a planetarium. There are also kennels onboard for passengers traveling with pets.
Destinations include New York and Hamburg.
Hurtigruten: Exploration
Often considered the world's leading expedition cruise line for Arctic sailings, Hurtigruten sails throughout the year- regardless of the weather. Destinations include Greenland, the Galapagos, the Chilean Fjords, the High Arctic, Iceland, the Norwegian Coastline, and Antarctica.
Guests can experience once-in-a-lifetime activities like snorkeling in polar pools, going on husky-pulled sleds, visiting a hotel made entirely of ice and seeing the Northern Lights. When visitors don't see the Northern Lights, they are refunded with a complimentary seven-day cruise to make up for it.
The ships in the fleet vary a lot regarding size and onboard amenities, but as expedition ships, none of them offer the traditional cruise experience. There are basic amenities, such as the main dining room, a café, a hot tub, and a sauna. There are also plenty of great spots for wildlife viewing, which is sometimes amiss on more traditional cruise vessels.
There aren't many balcony staterooms, but the décor is modern and luxurious. Guests can also join an astronomy-themed cruise, that includes lectures by experts in the field.
Celestyal Cruises: Greek Islands
If you're looking for a great cruise line that offers itineraries to the Greek Islands, Celestyal Cruises may be the one for you. The cruises often include overnight stays in stunning destinations like Santorini and Mykonos and visits to small islands like Samos and Patmos. It is a great opportunity for guests to truly immerse themselves in Greek culture and get to know the region, something not all other cruises offer.
The ships in the Celestyal fleet are not big or new, which means that the activities onboard are fairly limited. However, with its amazing destinations, most cruisers agree that there's no reason to stay onboard. Destinations include Egypt, Cyprus, Istanbul, Ashdod, rete, Heraklion, Milos, Athens, and Kusadasi.
The line offers short cruises that last three nights, which makes for a great budget-friendly getaway.
Ambassador Cruise Line: Budget Cruising/ Mature Passengers
Ambassador is a great line for anyone cruising on a tight budget. It is a new line that offers no-fly cruises for passengers over the age of fifty. Destinations include Haugesund, Sognefjord, Bergen, Flam, Aurlandsfjord, the Norwegian Fjords, Greenland, St. Petersburg, Iceland, the Arctic, and the Baltic Sea. There are also cruises to the Caribbean, Cape Verde, Cuba, the Canary Islands, and Scandinavia.
Fares per person typically start around six hundred USD for a six-night cruise, making it one of the most affordable cruise lines at sea. Keep in mind that fares aren't all-inclusive, and guests will still be expected to pay for gratuities and drinks. However, there are drinks packages available.
Passengers can enjoy dining in modern restaurants, sipping coffee at one of the cafés, swimming or sunbathing, relaxing spa services, entertainment any time of the day, and programs that are bound to delight and enrich.
Cruise Lines for First-Time Cruisers FAQs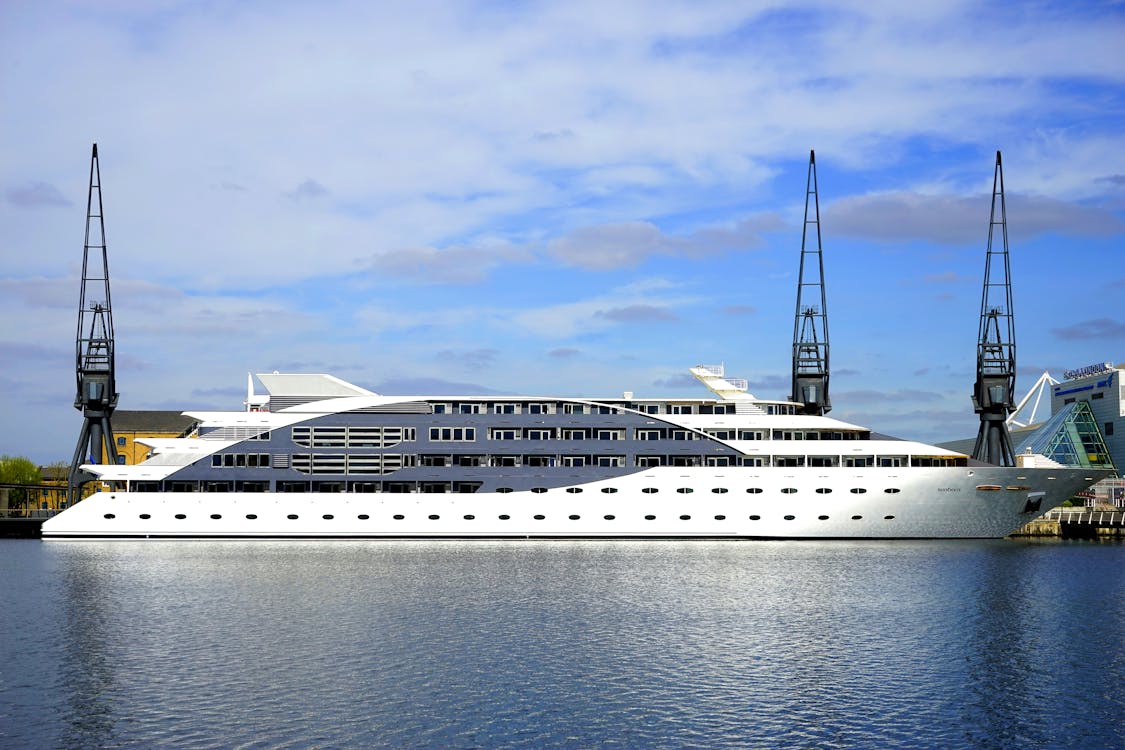 What is the most common rookie mistake to avoid on my first cruise?
There are several common rookie mistakes that can be easily avoided. These include:
Forgetting to pre-book shore excursions – they sell out fast
Not reserving specialty dining – the restaurants get full fast
Using oversized suitcases – they can't be stowed
Forgetting toiletries – cabins usually only stock a soap bar and shampoo
Not flying the day before you embark – same-day flights can be delayed and make you miss your cruise
Are shorter cruises better for beginners?
Short cruises tend to be cheaper, making them great for budget-conscious travelers. Most seasoned cruisers agree that a seven-night cruise is ideal for a first-timer. And, depending on the ship, you may still be able to wake up in a new destination every day.
How much will I pay per person for a short cruise?
Prices vary greatly between cruise lines, so it is recommended to do thorough research when working out your cruise budget. The average price per person for a seven-night cruise is around one thousand five hundred USD, but prices can range from seven hundred to four thousand.
Is Disney Cruise Line good for first-time cruisers?
While a Disney cruise could be fun for a first-timer, DCL is often popular among families with children. Apart from the fact that it includes beloved Disney characters and Disney-themed entertainment, it also includes a wide range of activities and amenities suited to all ages. Keep in mind that Disney Cruise Line is home to larger ships, which means it can accommodate more passengers. This may lead to a crowded or busy feeling that is not ideal for solo travelers looking for something more intimate.
Is Silversea Cruises good for beginners?
Silversea cruises are great for adult passengers looking for luxury and upscale amenities. Pricing is all-inclusive and the atmosphere is relaxed. However, as with many luxury cruise lines, these cruises tend to be more expensive and might not be a good fit for budget-conscious cruisers. The ships also may not include as many activities and amenities, making them less ideal for younger passengers.
Which Cruise Line is the best for River Cruising?
Many travelers agree that Viking River Cruises is one of the best river cruise lines available.
Do I have to put my phone on airplane mode when I cruise?
While not a requirement, it may be smart to leave your phone on airplane mode during your cruise. This will help avoid expensive roaming charges and the shock of a steep phone bill once you get back home.
Is cruise insurance necessary?
There are many benefits to getting insurance, including:
You will be reimbursed in case of an unexpected cancellation
It can assist during medical emergencies
You will be reimbursed if you miss your cruise
Cruise insurance covers lost, stolen, or damaged luggage
Do most ships have Wi-Fi?
All cruise vessels currently operating offer some form of internet connection, but it may not be as reliable or as fast as Wi-Fi on land. Cruise lines also typically charge for internet usage by day, or offer internet packages for sale.
Should I book a Balcony Cabin or an Interior Cabin on my first sailing?
If you're traveling on a budget and expect to spend most of your time outside on the ship instead of in your room, a windowless interior cabin can be ideal. It is also the most cost-effective option.
However, if you're looking for more space to relax, you may find that a cabin with a balcony is more comfortable.
Does every cruise have a formal night?
Not all cruises include formal evenings, and many modern ships have a casual dress code. Be sure to check the website of your cruise line well in advance, and pack accordingly.
What are the best ships that sail from Port Canaveral?
These are the top ships departing from Port Canaveral:
Royal Caribbean's Wonder of the Seas
Royal Caribbean's Allure of the Seas
Carnival's Carnival Mardi Gras
Disney Cruise Line's Disney Fantasy
Disney Cruise Line's Disney Wish
NCL's Norwegian Prima
NCL's Norwegian Getaway
NCL's Norwegian Joy
Royal Caribbean's Jewel of the Seas
Carnival's Carnival Vista
Which cruise ship has a zip line?
Several of the Royal Caribbean vessels have zip lines, including Symphony of the Seas, Allure of the Seas, and Harmony of the Seas.
Will my Carnival ship have a drinks package?
There are two drinks packages offered on almost every Carnival vessel, namely the Bottomless Bubbles Package and the CHEERS! Package.
Which Line offers the best Caribbean Cruise?
Most passengers agree that Royal Caribbean, Carnival, NCL, and Celebrity Cruises offer some of the best cruises in the Caribbean. Other favorites include Disney, Virgin Voyages, Silversea, and Holland America.