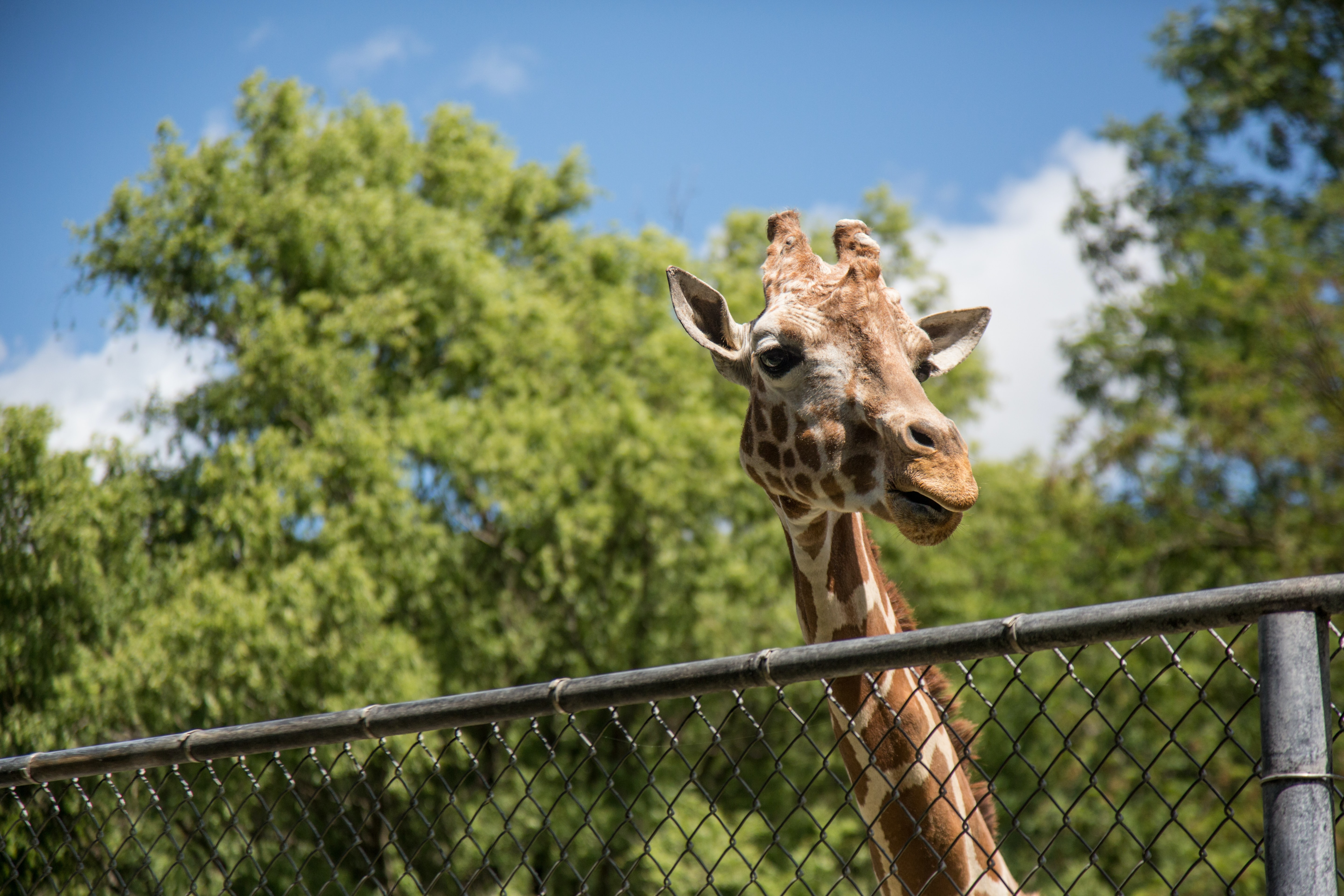 Visiting a zoo is a great activity for a day out in England. You also have no shortage of options to choose from since there are many excellent zoos in the UK.
To help you narrow down your choices, we've rounded up a list of a dozen of the best zoos in the country. Continue reading to find out more.
What makes a Good Zoo in the UK?
The following establishments have all been included on this list of the best zoos in the UK because they have certain characteristics that set them apart.
For example, you can expect to find a wide variety of mammals, reptiles, primates, and birds being showcased in their natural habitats at these zoos. All the zoos also feature outdoor play areas for toddlers and children, some kind of eatery, a shady picnic spot, and a visitor's center or gift shop.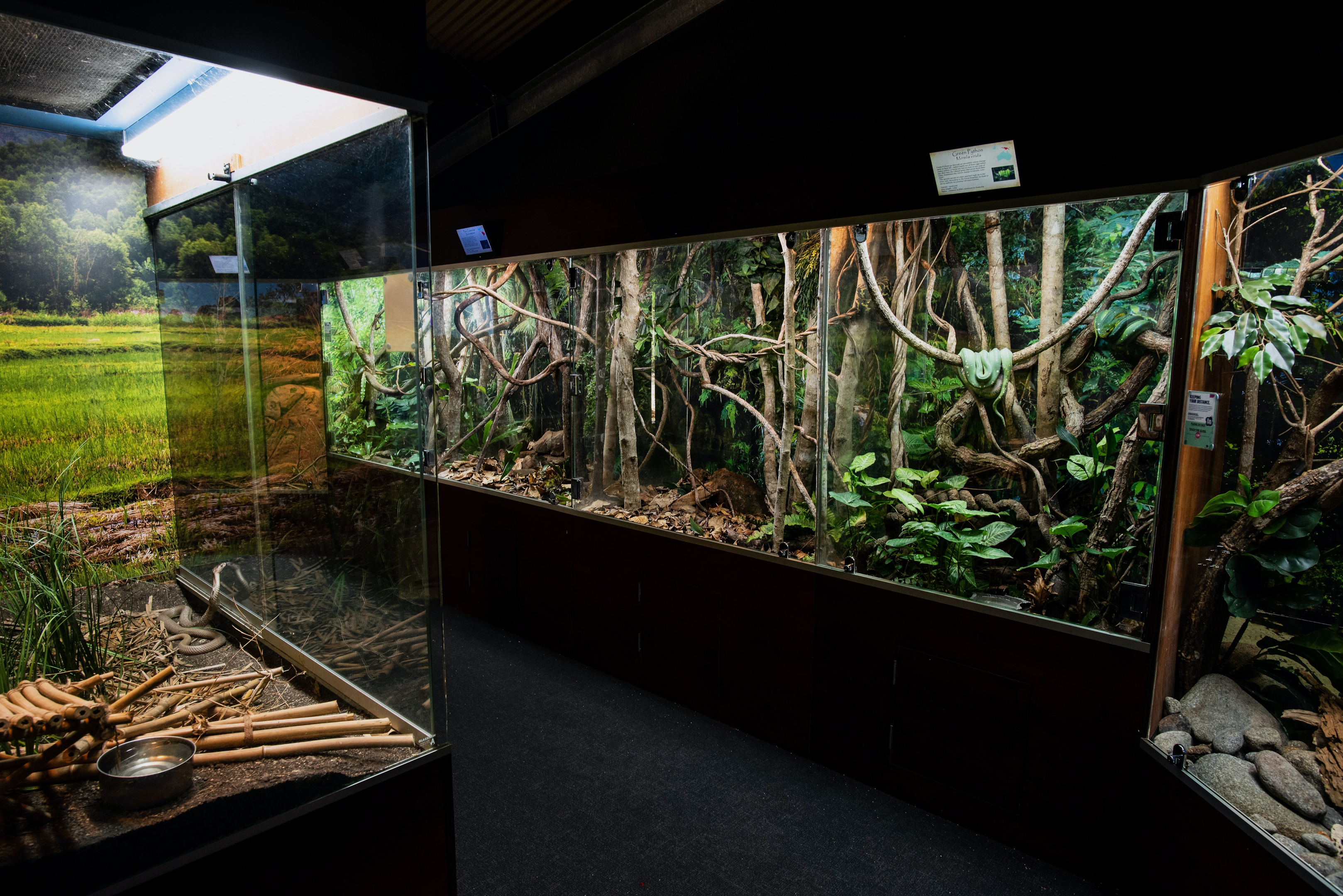 Of course, animal welfare is also a sign of a good zoo. The best zoos in the UK have attentive and qualified staff who are passionate about the well-being of the animals in their care so there can be no debate as to their quality of life.
Another indication that the animals in a zoo are being well-taken care of is naturalistic enclosures. This is not only beneficial for the animal but also allows visitors to observe them in their natural habitat, providing a great educational opportunity to learn about the animal's habits and behavior.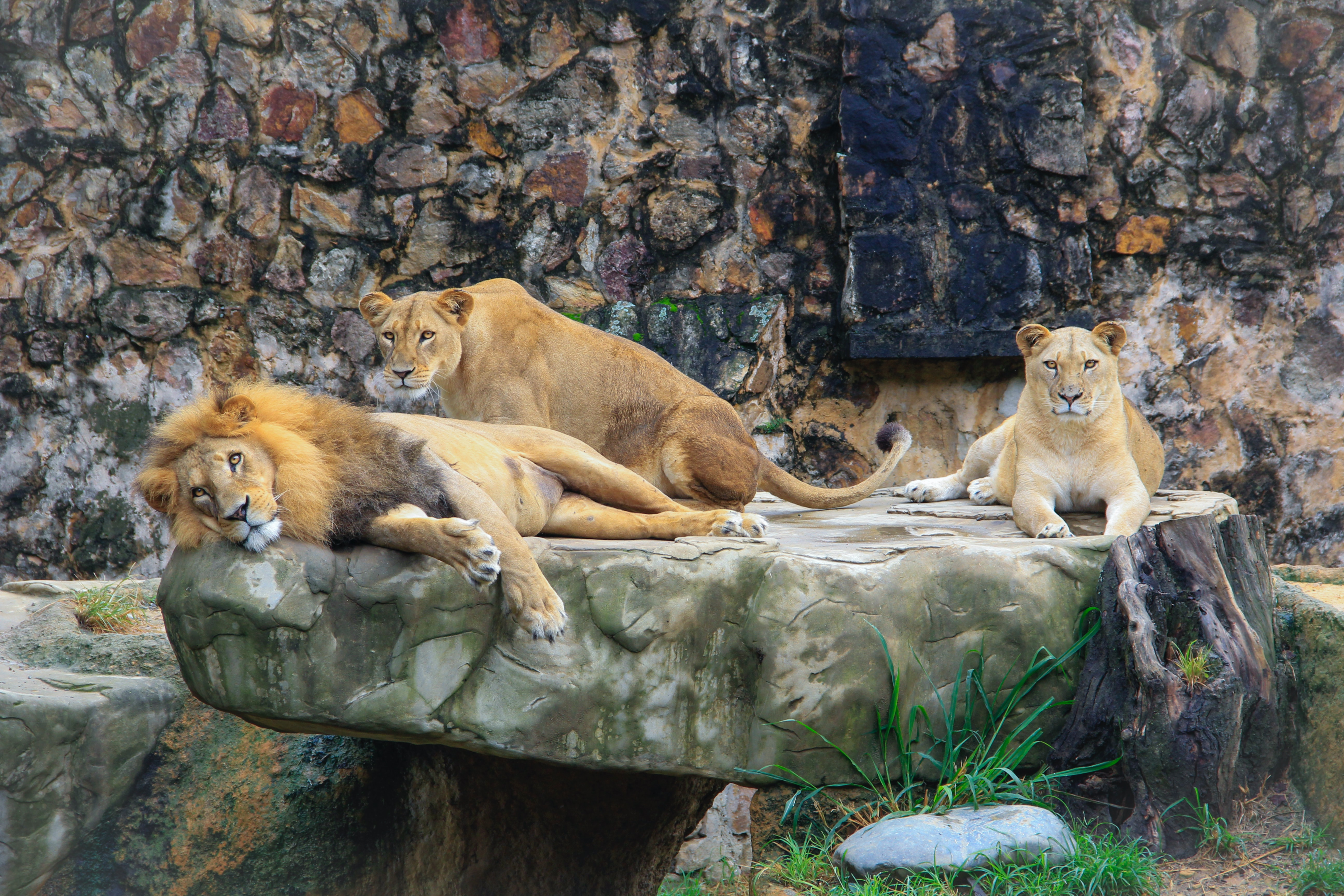 In general, zoos and other wildlife parks in England are of high-quality thanks to the stringent laws that protect the rights of animals.
A Guide To 12 of the Best UK Zoos
1. Chester Zoo
Where: Upton-by-Chester, Cheshire
Opening hours: Monday-Sunday 10 a.m.-4 p.m.
Widely known as one of the largest zoos in the UK, Chester Zoo also ranks as one of the best zoos in the entire world.
It comprises an area of almost 400 acres, with over 30,000 animals and 500 different species, including some of the most rare and endangered. With so much to see, you'll need more than just a day to explore everything Chester Zoo has to offer.
However, if a day is all you have, then the Asian Elephants are a must-see, as well as the African Painted Dogs and Sumatran Tigers. The African Lions are also not to be missed.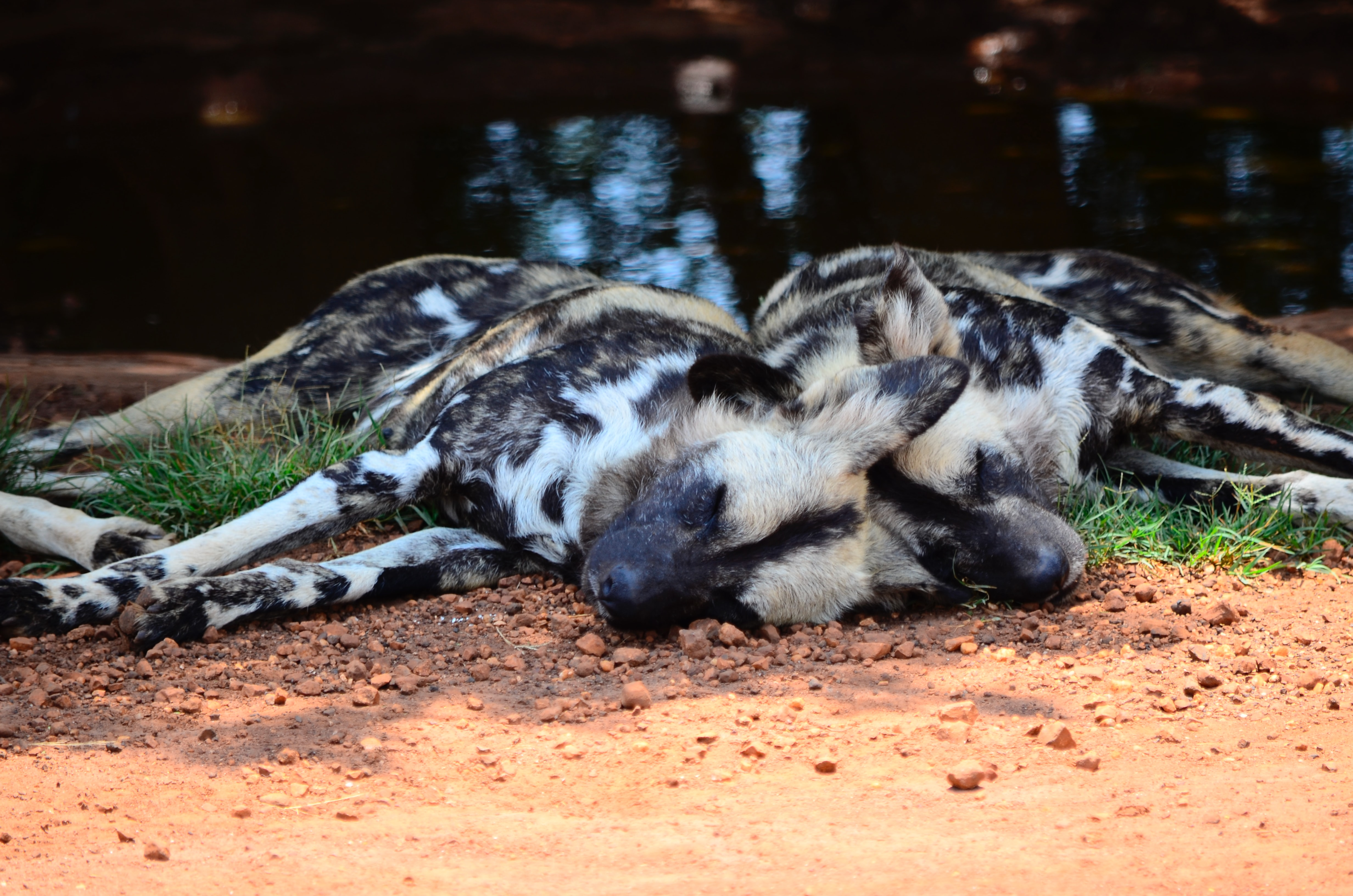 Chester Zoo also offers a number of unique animal encounters that provide visitors with a more hands-on and interactive experience.
2. Colchester Zoo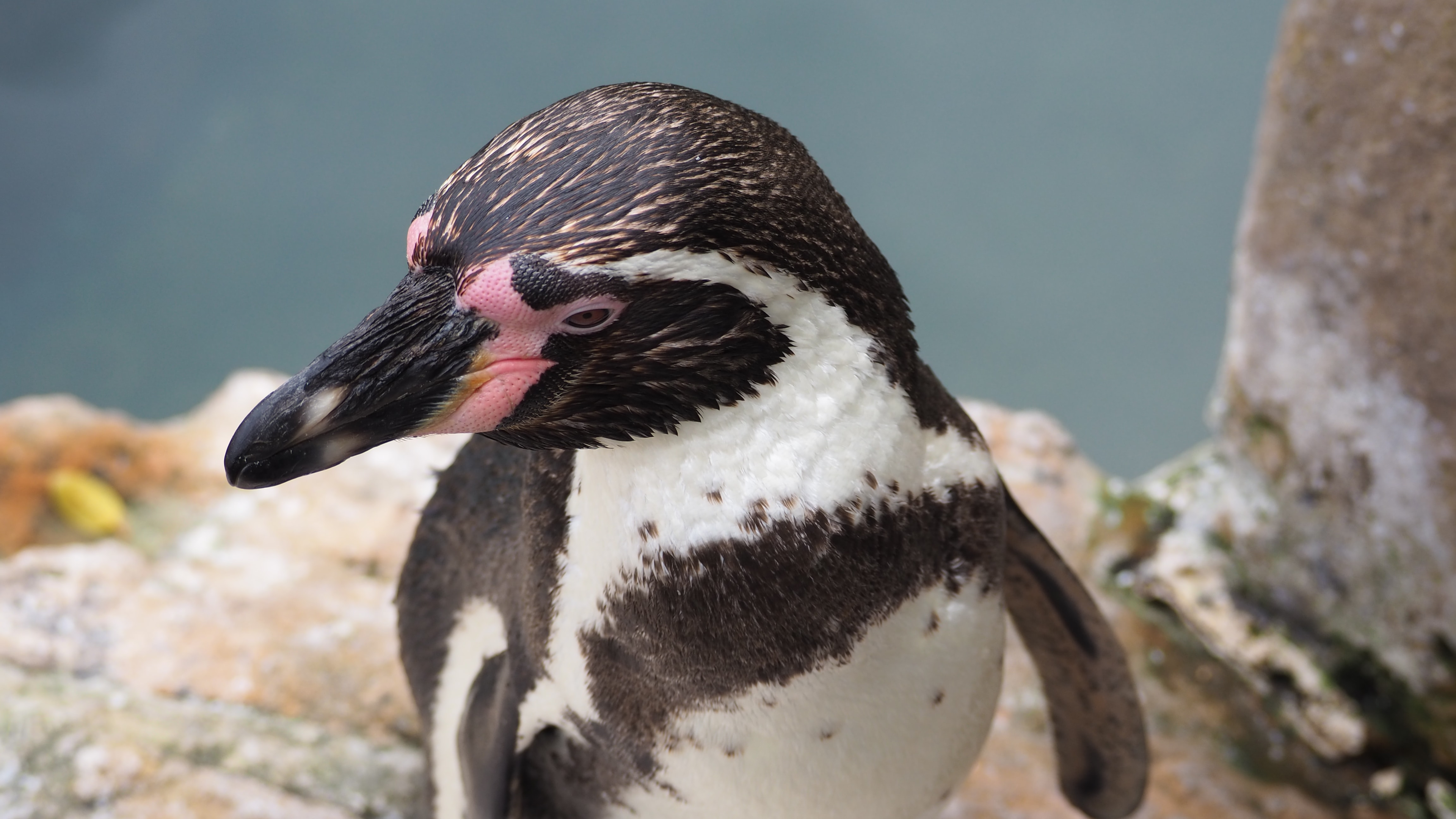 Where: Heckfordbridge, Colchester
Opening hours: Monday-Sunday 9:30 a.m. – 4 p.m.
For a small zoo occupying just 60 acres of land, Colchester Zoo features an impressive number of animals.
It boasts over 5,000 individuals from more than 200 species, making Colchester Zoo one of the best zoos for a day out in the UK.
It's a great place to bring all the family, too, with its multiple outdoor play areas and Jungle Tumble soft play complex.
Some of its most popular attractions are the Big Cats, Sun Bears, African Elephants, Sea Lions, and Red Pandas.
3. Cotswold Wildlife Park
Where: Bradwell Grove, Burford
Opening hours: Monday-Sunday 10 a.m. – 3 p.m.
Located on 160 acres of beautifully landscaped grounds that include a stately manor house, the Cotswold Wildlife Park is a must-see.
The park is split into four distinct areas encompassing a reptile house and an aviary, as well as a section for mammals and primates. It also has an exhibit dedicated to animals from Madagascar that houses two rare breeds of lemur, the Crowned Sifaka and Greater Bamboo Lemur.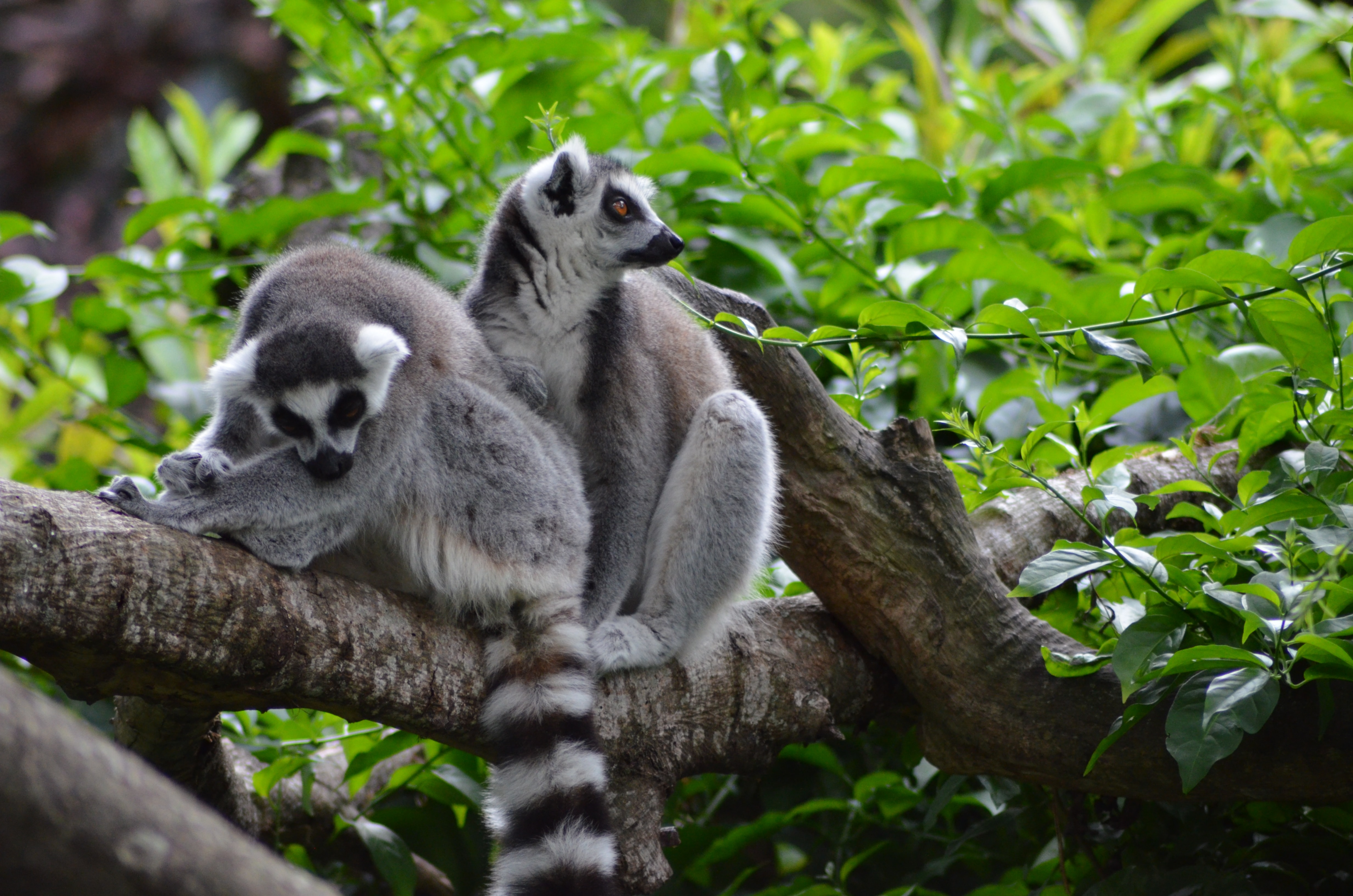 The Cotswold Wildlife Park also happens to be the first zoo in UK history to successfully breed Wolverines.
Best of all the animals, however, are the giraffes. You can get right up close to them thanks to the walkway that runs by their enclosure. The Asiatic Lions are also a sight to behold.
4. Howletts Wildlife Park
Where: Littlebourne, Kent
Opening hours: Monday-Sunday 9:30 a.m. – 5:30 p.m.
If you love elephants, then Howletts Wildlife Park might be the best zoo in England for you!
It's home to the largest herd of African Elephants in the UK, comprising 13 individuals. It also features some impressive carnivores like Snow Leopards and Sumatran Tigers, as well as two dozen Western Lowland Gorillas.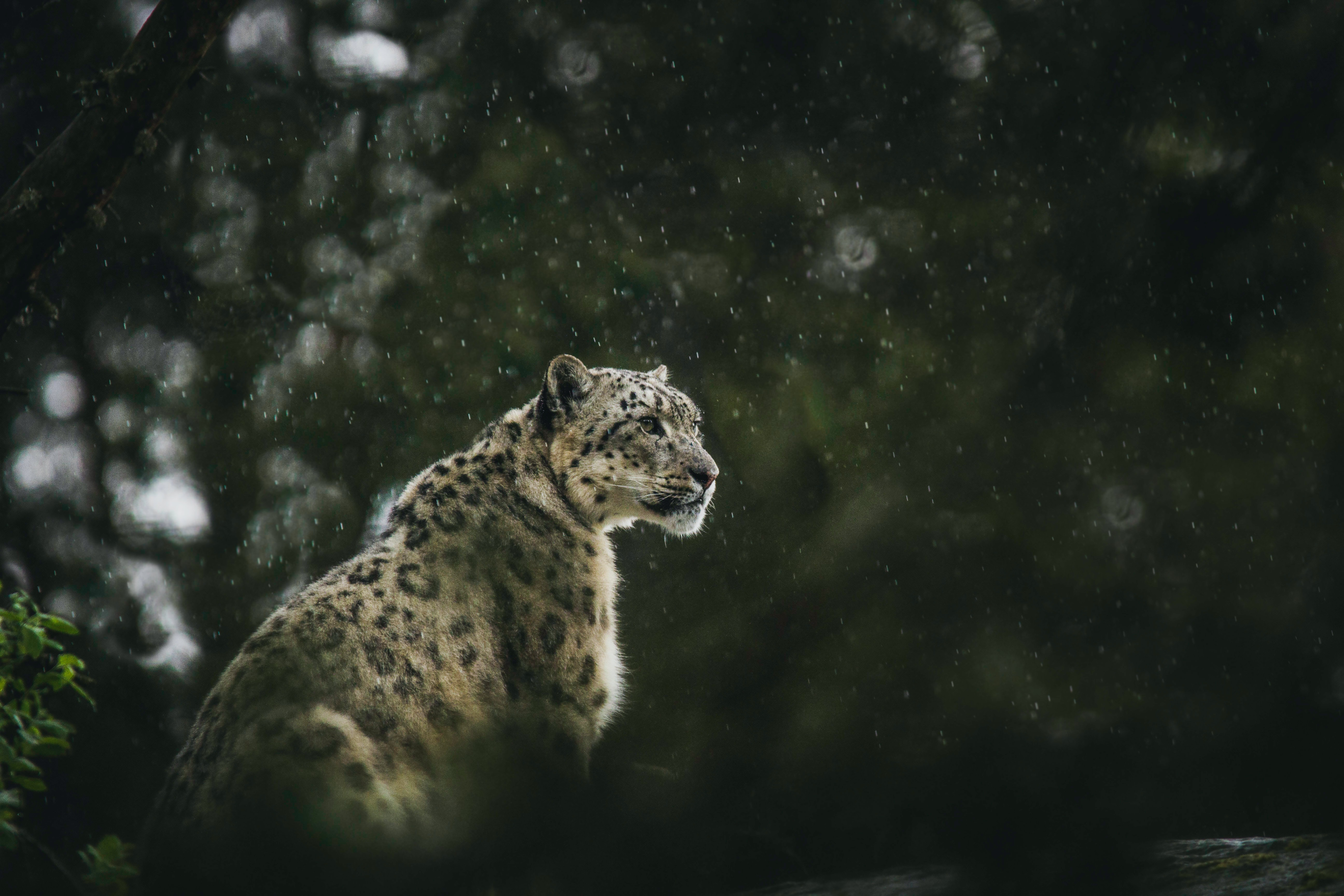 Another thing that makes Howletts one of the best UK zoos is its conservation efforts. Howletts is partnered with The Aspinall Foundation, an internationally recognized animal conservation charity that's dedicated to returning as many captive-bred animals to protected areas in the wild as possible.
Daily talks are also offered here, as well as unique encounters with species like endangered Black Rhinos and Giant Anteaters.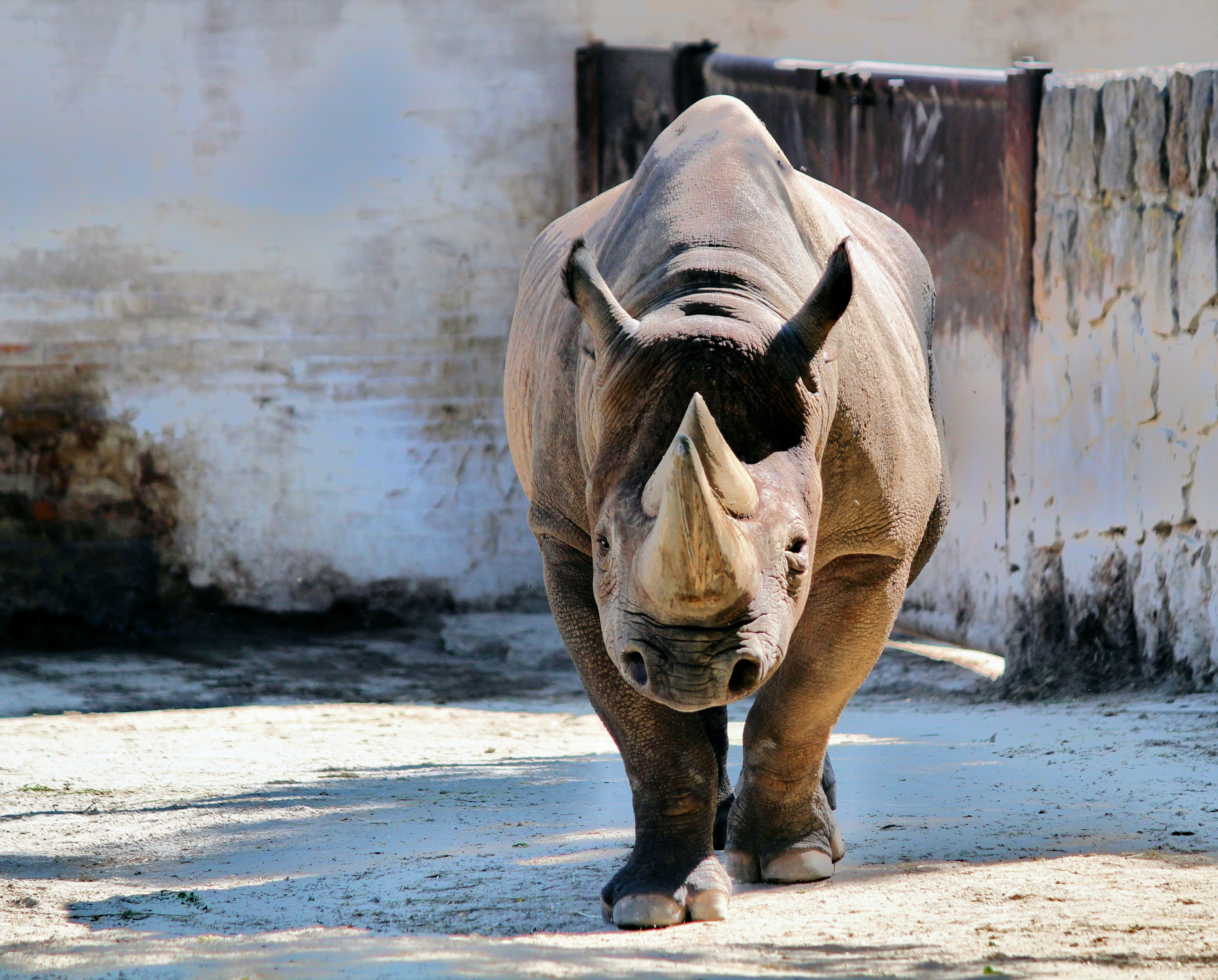 5. Longleat Safari Park
Where: Warminster
Opening hours: Monday-Sunday 10 a.m. – 5 p.m.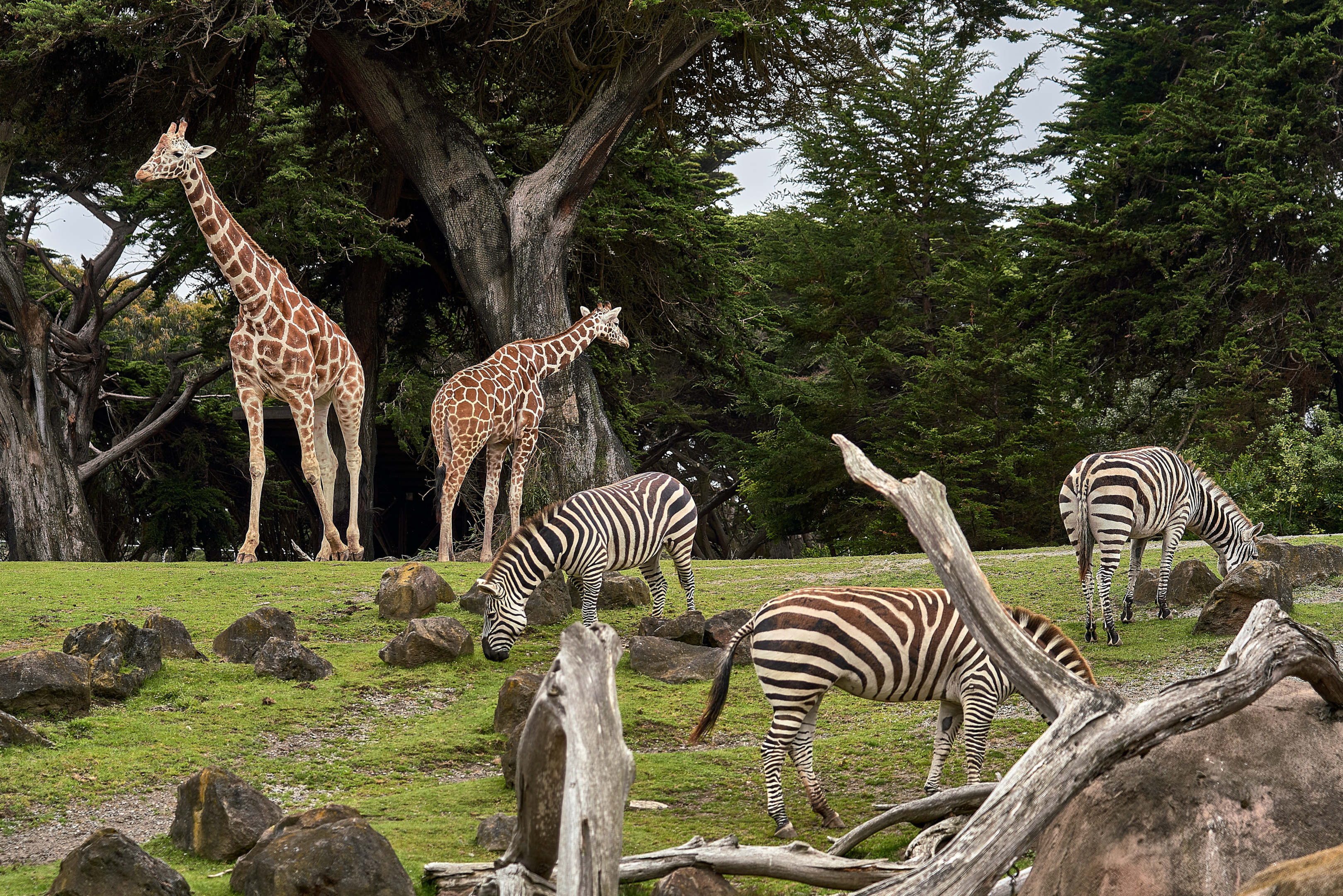 Recognized as the world's first drive-through safari park outside of Africa and the UK's number one, Longleat Safari Park is a great place to stop and admire the animals from the comfort of your car seat.
This also makes it one of the best zoos to visit on a rainy day since there's no need for you to get out of your car.
You can also opt for a guided tour of the park aboard the Safari Bus if you prefer.
And if you're looking to extend your time at Longleat, you can always stay overnight at one of the beautifully-restored self-catering cottages that can be found on the grounds.
For those who love a good bargain: booking your tickets online in advance results in some great discounts at Longleat Safari Park.
6. Marwell Zoo
Where: Colden Common, Winchester
Opening hours: Monday-Thursday 10 a.m. – 4 p.m.; Friday-Sunday 1 p.m. – 4 p.m.
If you're looking for the best zoo in Hampshire, this is it!
Set on around 140 acres of land, Marwell Zoo is smaller than some of the other zoos on this list. That said, it's home to around 1,200 animals encompassing 149 different species, which makes it the biggest zoo in Hampshire.
You can also expect to find some incredible animals here, including Snow Leopards, Amur Tigers, Giraffes, Ring-Tailed Coatis, and the lovable Red Panda.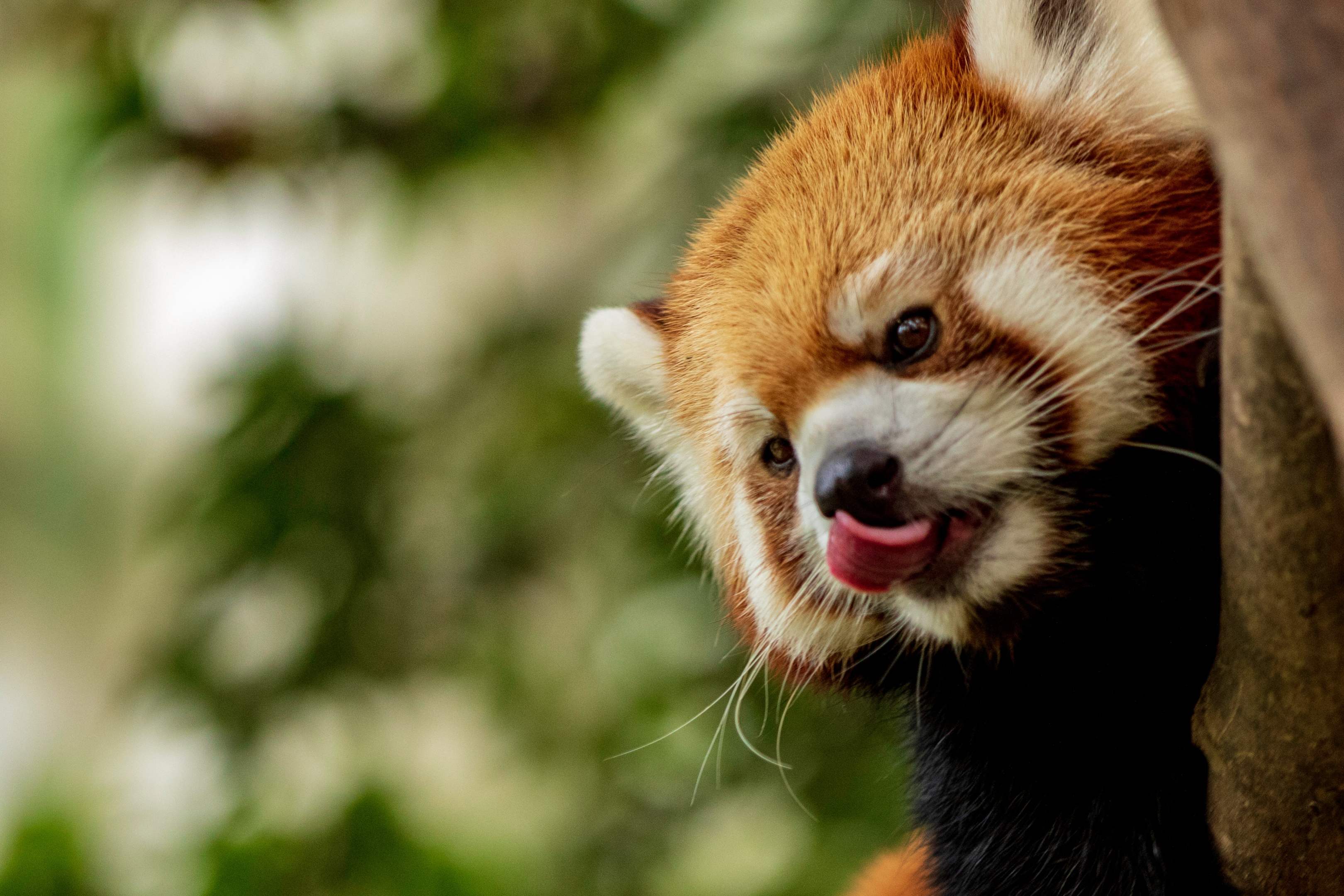 Marwell Zoo is also one of the most family-friendly zoos, featuring five adventure play areas for the kids, as well as a café and a gift shop.
Online booking is essential, so be sure to buy your tickets in advance to avoid missing out on everything Marwell Zoo has to offer.
7. Peak Wildlife Park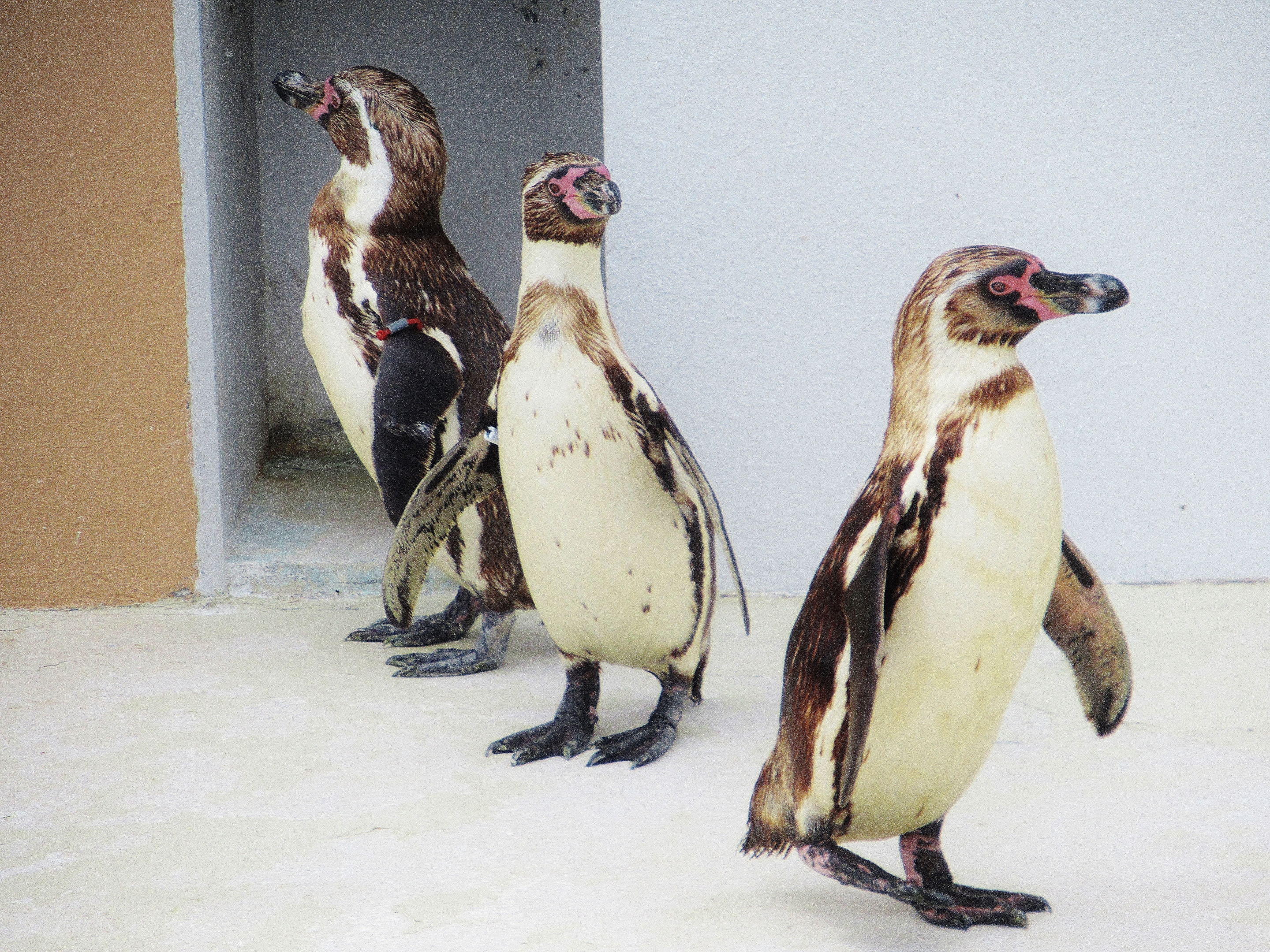 Where: Stoke-on-Trent
Opening hours: Monday-Sunday 10 a.m. – 5 p.m.
Situated in central England, Peak Wildlife Park is a popular zoo among locals and visitors alike.
Although one of the smaller wildlife parks on this list, it still offers plenty of great animal encounters, including an interactive walk through the Humboldt Penguin enclosure.
You can also experience what it's like to be a keeper and get hands-on experience with the animals by signing up for the park's "Be a Keeper" program.
When you get hungry, the park's on-site café is ready to serve you delicious coffee, pizza, waffles, and more.
Adult tickets are priced at £14.95 with annual membership available.
8. Port Lympne Reserve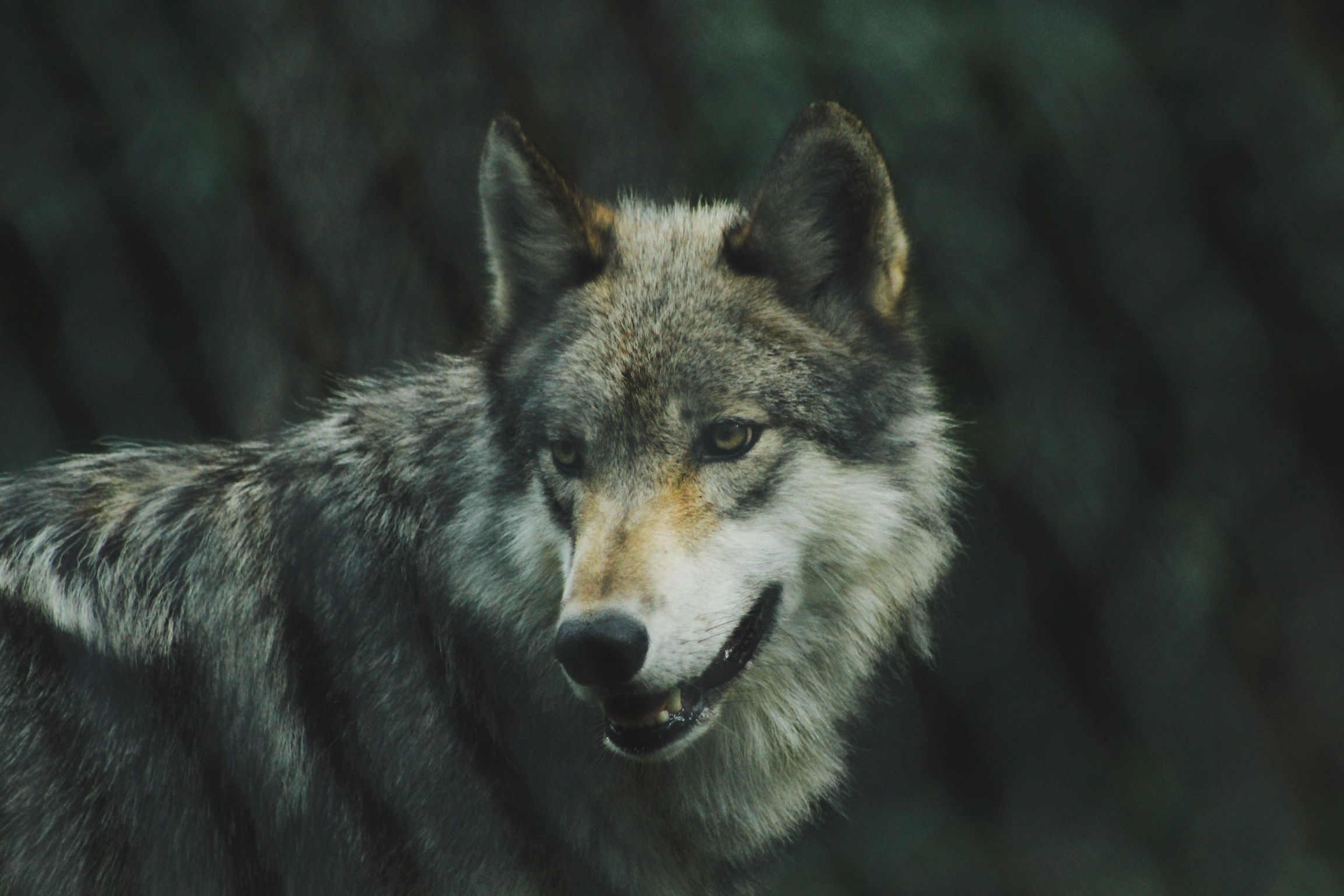 Where: Hythe, Kent
Opening hours: Monday-Sunday 9:30 a.m. – 5:30 p.m.
Port Lympne is more of a safari park than a zoo, being predominantly a breeding facility for rare and endangered animals – the offspring of which are returned to a protected area within their natural habitat wherever possible.
Port Lympne Reserve also offers a wide range of accommodations to visitors, including cabins, cottages, safari tents, and a historic hotel, so you have the option to stay overnight if you wish.
Included in the price of your entry ticket is a walking safari to see the Big Cats, Spectacled Bears, Giraffes, Gorillas, and many more before entering the Dinosaur Forest where you'll discover life-sized replicas of all your favorite prehistoric creatures.
Afterward, hop on board one of the safari jeeps and see how many animals you can spot as you drive through each enclosure.
Overall, if you're looking for one of the best days out in Kent, Port Lympne Reserve definitely makes the cut.
9. Shaldon Wildlife Trust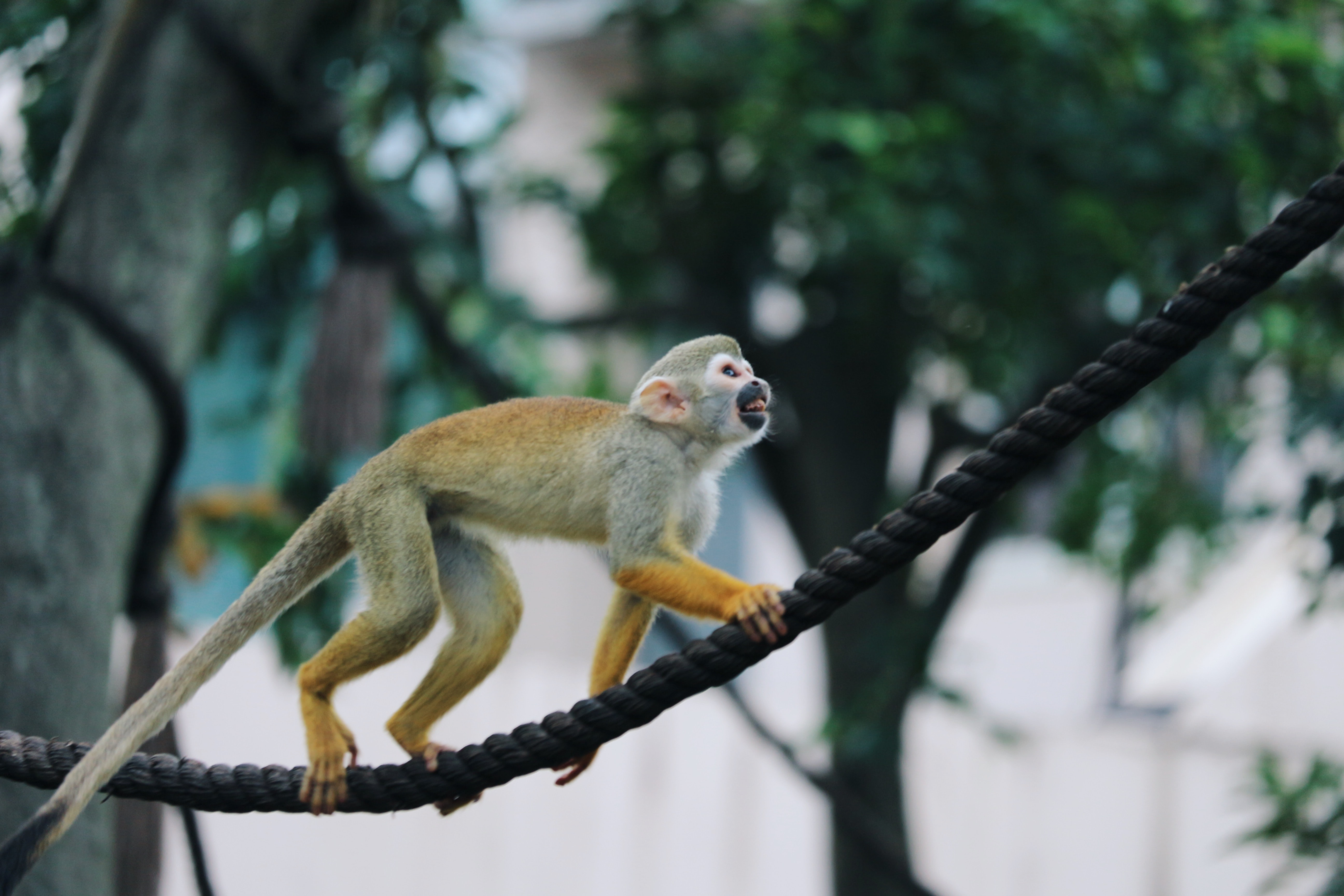 Where: Shaldon, Devon
Opening hours: Monday-Sunday 10 a.m. – 4 p.m.
A tiny zoo set in a picturesque wooded area; the Shaldon Wildlife Trust is a favorite among locals and visitors alike and is a great place to spend a couple of hours if you're looking for something to do in Devon.
Being a smaller zoo, it primarily houses small mammals and primates like Squirrel Monkeys and Lemurs. It also features some of the rarest and most endangered species in the world such as the Brush-tailed Bettong and Yellow-Breasted Capuchin.
While it may be too small to be considered the best zoo in the UK, the Shaldon Wildlife Trust is certainly worth a visit.
10. Twycross Zoo
Where: Little Orton, Leicestershire
Opening hours: Monday-Sunday 10 a.m. – 5 p.m.
A list of the best zoos in England wouldn't be complete without mentioning Twycross Zoo.
While it's a much smaller zoo than some of the others on this list, that doesn't mean it isn't worth a visit. It also means it's one of the cheapest, making it the perfect option for an amazing day out in Leicestershire.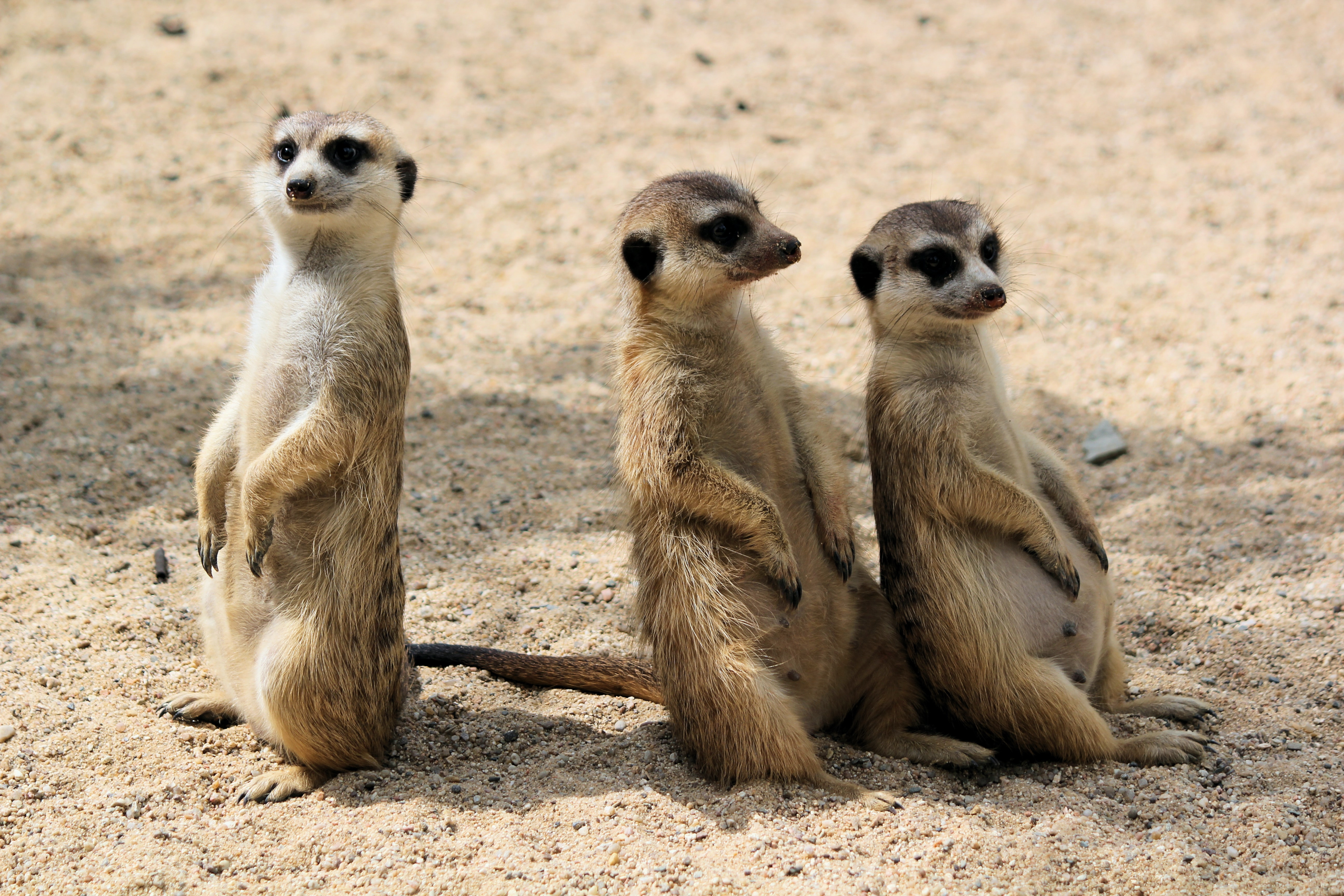 At the zoo, you can expect to see Snow Leopards, Meerkats, and Flamingos, as well as the largest collection of monkeys and apes in the West. All in all, there are around 500 individual animals from over 100 different species at the zoo.
You will also be able to enjoy daily talks here, and there's an outdoor play area and a soft play complex for the kids.
11. ZSL London Zoo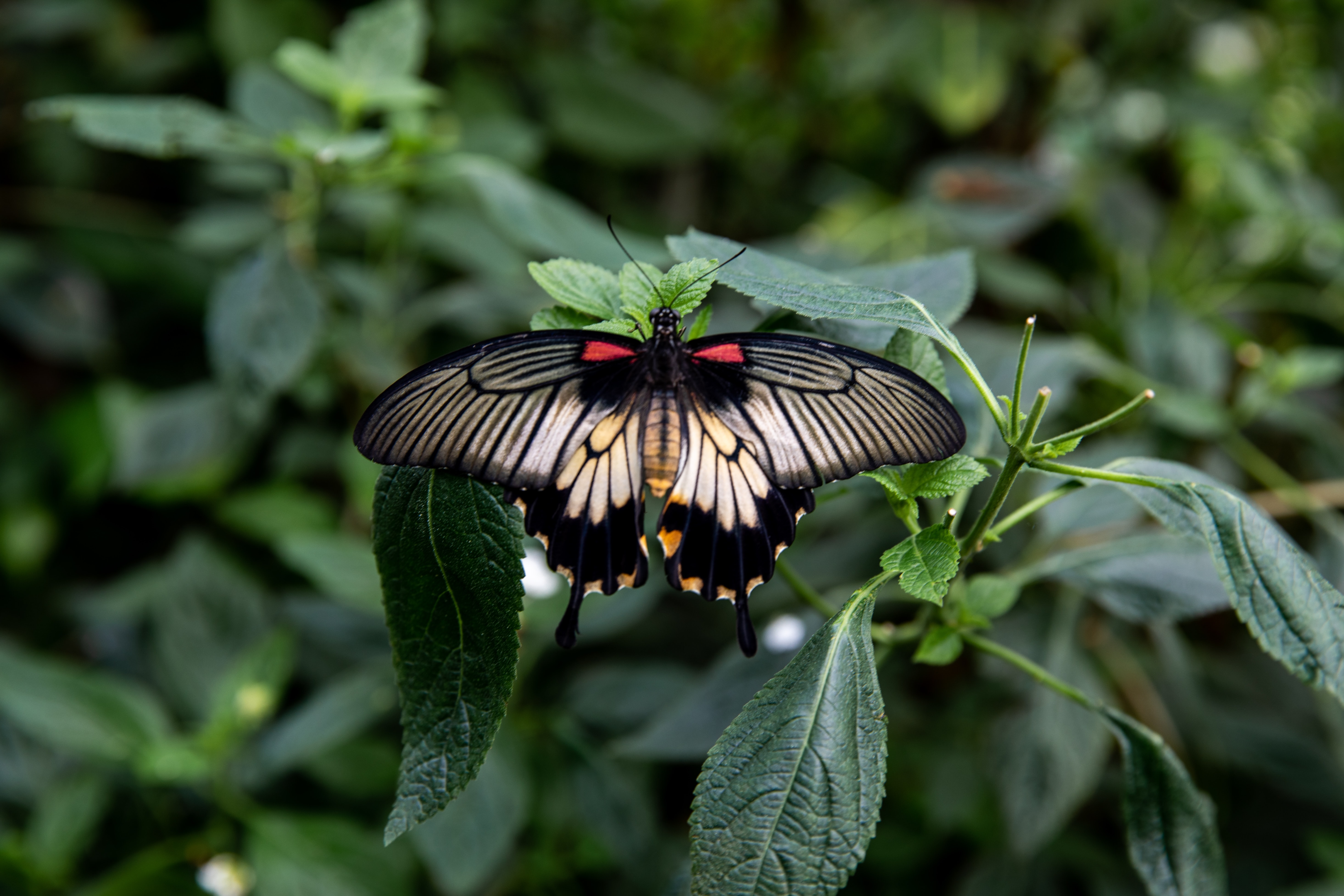 Where: The Regent's Park, London
Opening hours: Monday-Sunday 10 a.m. – 4 p.m.
Established in 1828, this iconic zoo is one of the oldest in the UK, not to mention the world's oldest scientific zoo.
When it first opened, ZSL London Zoo was intended as a hub for scientists where they could perform scientific studies related to animals and nature. It was only later, in around 1874, that the London Zoo was opened to the public.
Today, London Zoo is managed by the Zoological Society of London and is home to a sizeable collection of species. It has over 19,000 individual animals and several major exhibits that draw more than a million visitors every year.
Butterfly Paradise is very popular here; Gorilla Kingdom is always a hit and there's also an exhibit dedicated to Komodo dragons.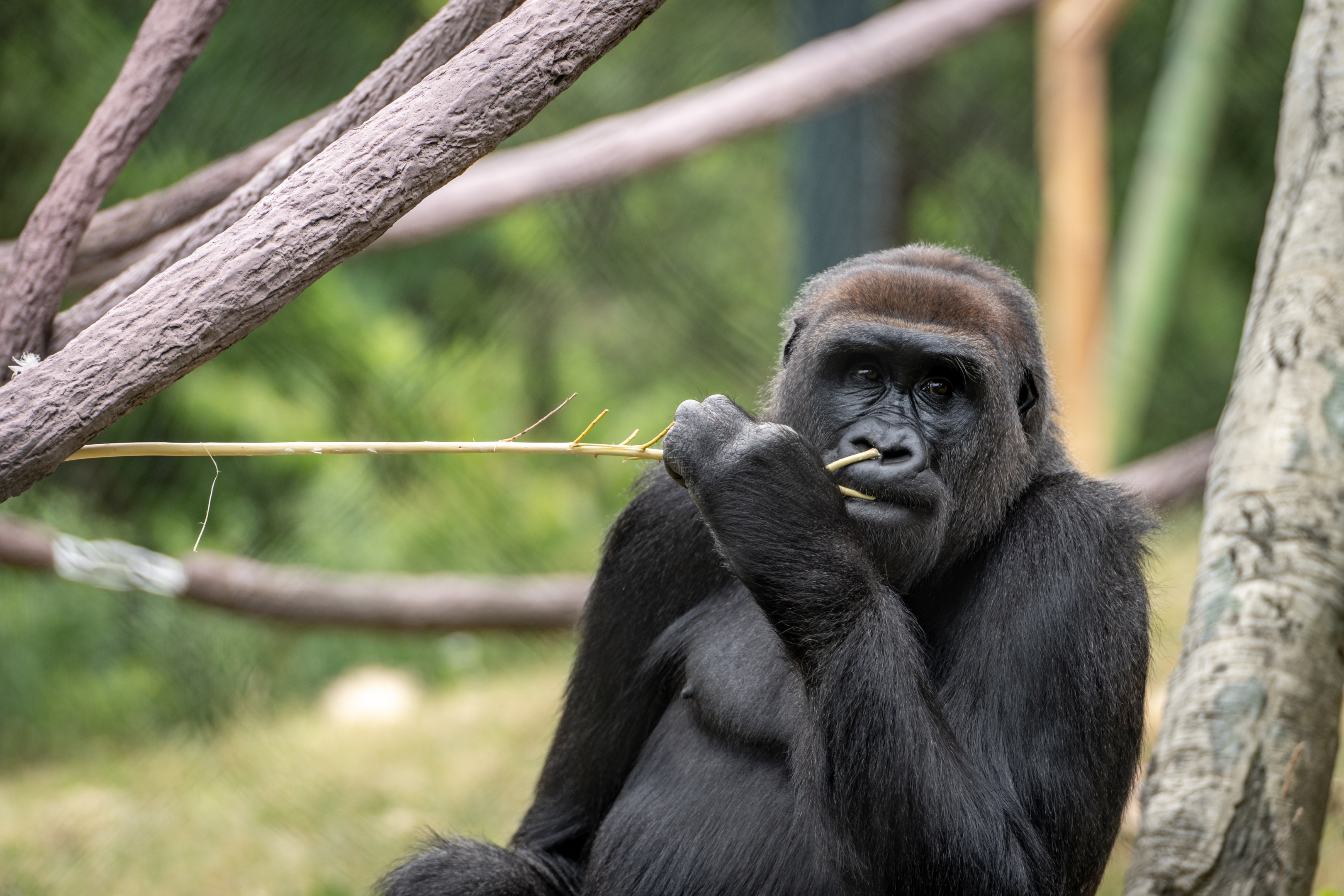 During the summer, the zoo runs Zoo Lates, where you can enjoy silent discos and see the animals with fewer children around.
Visitors also have the option to stay overnight in one of the cabins that are available year-round at the London Zoo. Included in your stay is breakfast and dinner, plus an after-hours tour of the zoo.
12. ZSL Whipsnade Zoo
Where: Dunstable, Bedfordshire
Opening hours: Monday-Sunday 10 a.m. – 4 p.m.
Encompassing 600 acres of land, Whipsnade Zoo is officially the biggest zoo in the UK. Not surprisingly, it's also famous for housing the largest collection of wildlife out of all the zoos in England.
Because of the size of the zoo, it's nearly impossible to cover all that ground on foot, so visitors have the option of riding around on the zoo's train or bus service. You can also drive around in your car, like in a safari park.
The majority of animals in Whipsnade Zoo are either rare or endangered species, like the Red Pandas, Amur Tigers, African Painted Dogs, and Cheetahs.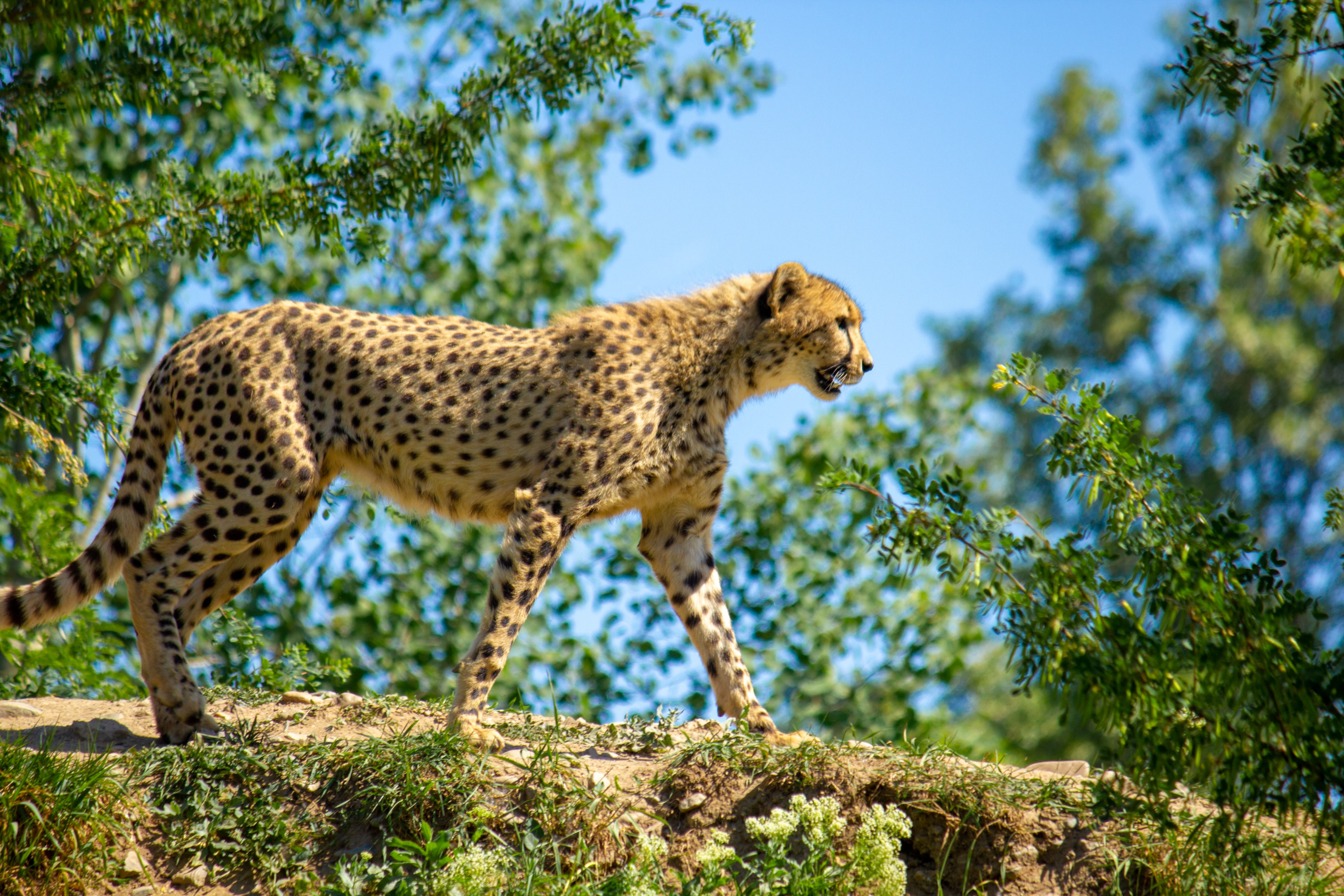 The zoo also has various themed exhibits, such as the Butterfly House, Lions of the Serengeti (which was temporarily closed at the time of writing), and Passage Through Asia.
There is also a children's zoo with farmyard animals, including horses, cows, donkeys, goats, and llamas.
In Conclusion
Visiting a zoo is always a great option for a day out in England, even when it's raining.
We compiled a list of 12 of the best zoos in the UK to get you started. Which one do you plan to visit?
A Summary of 12 of the Best Zoos in the UK
Chester Zoo
Colchester Zoo
Cotswold Wildlife Park
Howletts Wildlife Park
Longleat Safari & Adventure Park
Marwell Zoo
Peak Wildlife Park
Port Lympne Reserve
Shaldon Wildlife Trust
Twycross Zoo
ZSL London Zoo
ZSL Whipsnade Zoo