Planning a cruise is one of the most exciting parts of your holiday. But, being a woman, you may find it challenging to decide what to wear on a cruise ship and what to pack so you'll have something comfortable and pretty for formal nights, shore excursions, and just cruise casual outfits for walking around on the deck.
That's why we will go over all the essentials for cruise line dress codes, as well as some inspiration for sea days and formal dinner wear. Having a little checklist while packing could make the process a whole lot easier.
Dress Codes on Cruise Lines: What You Can Expect
The dress codes on different cruise lines are similar, with casual, smart casual, and formal nights being the most common. The terminology used by cruise lines to describe the dress code is evolving subtly.
Casual Dress Code
A casual dress code for women could mean anything from a flowy sundress to a cute top paired with nice jeans. The first and last night on a cruise ship is generally characterized by a casual dress recommendation.
A quick cruise tip to remember is that most cruise ships don't allow short pants in the main dining room, so both men and women should be sure to pack long pants or long casual dresses.
Smart Casual Dress Code
The typical smart casual dress code is also often called resort wear. For this dress code, think of what you would generally wear when you go to a nice restaurant.
Most women feel comfortable in casual pants with a flattering top, and an elegant cocktail dress is always a safe bet. Men might wear something like khakis or dress pants paired with a nice button-down shirt.
Keep in mind that the air conditioning on a standard cruise ship can make the dining room quite chilly, so a cardigan, a light sweater, a shawl, or a light scarf would be a smart thing to pack.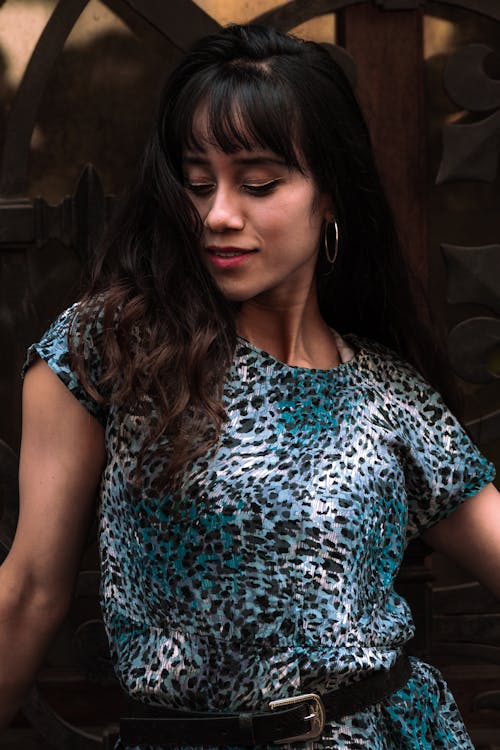 Formal Night Dress Code
A longstanding tradition of a cruise vacation is dressing up on the cruise formal night. The dress code for formal nights is relatively equivalent to that of a gala evening or an evening chic night, and this is generally where passengers put their best cruise outfits on display. On a 7-day cruise, there will typically be two formal nights to plan for.
Does a Formal Night really Require Formal Wear?
How formal is a cruise formal night, really? Although it depends on the cruise line, some cruise outfits have become commonplace on formal nights.
Women can dress it up in full evening gowns, pantsuits, cocktail dresses, or even just their favorite "little black dress."
Men, on the other hand, can feel comfortable in smart enough dress pants paired with a dress shirt or a formal suit with dress shoes if they wish.
One thing to remember is that a cruise ship is a judgment-free zone, so there really aren't any obligations. What you wear on a cruise should make you feel confident and comfortable.
If you don't feel like dressing up to fit in at the formal main dining rooms, you can grab a bite at the more casual restaurants, where t-shirts and dark jeans are perfectly acceptable. In contrast, if you enjoy dressing up, go all out!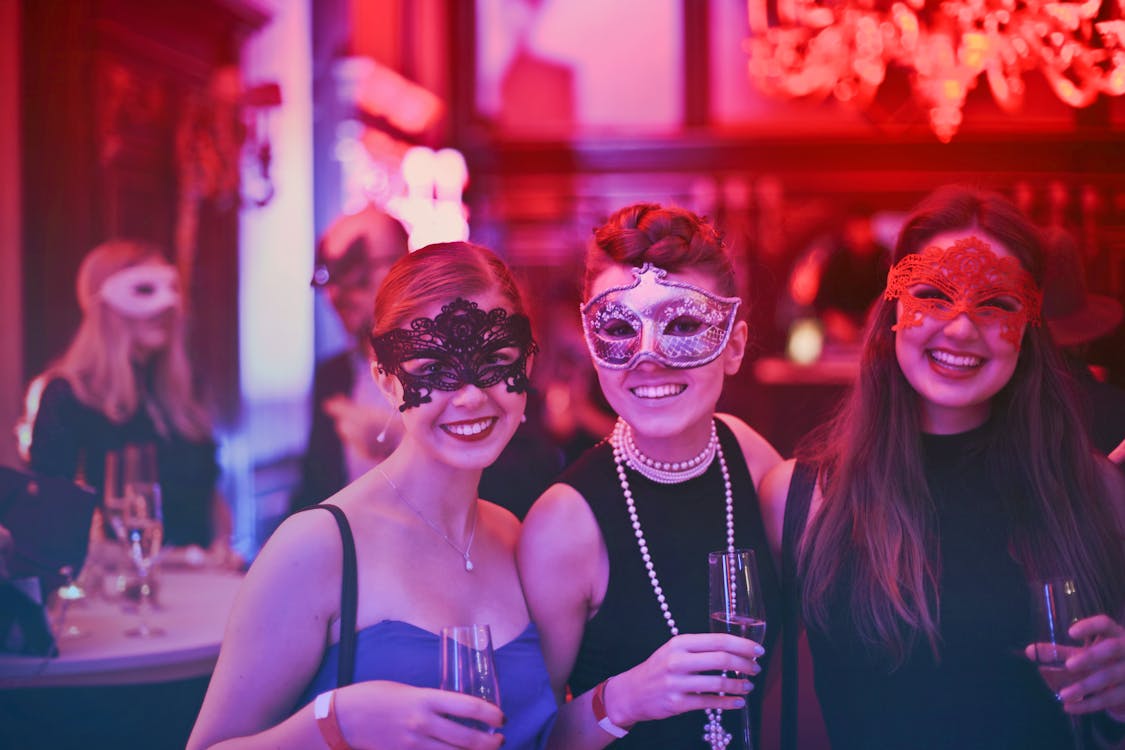 What to Wear on a Cruise in the Daytime
Boarding The Cruise Ship
It's advisable to wear comfortable clothes and footwear when boarding your cruise ship, as the procedure can take up to an hour.
It is important to dress appropriately for the weather and wear warm clothes if you are going on one of the cooler weather cruises. You may want to explore the ship as soon as you arrive, so be sure to dress appropriately and comfortably.
If you are going on a cruise in warmer weather, such as the Caribbean, be sure to dress casually and lightly for the first day on the cruise.
A pair of cute shorts and a tank top or even a light sundress are perfect for day one of your cruise vacation. Men will be most comfortable in a t-shirt and shorts.
If your kids are joining you on your cruise vacation, have them wear a bathing suit under their clothes so they can go straight to the pool deck after lunch, and you don't have to drag everybody back to your cabin to change.
Remember that you will likely take an embarkation day photo, so even if you dress casually, wear something you feel confident in because you'll be looking at the pictures for a long time.
On a windy day, maxi dresses are a smart choice because you won't have to worry about the wind driving up your short dress. Wear pants if this is something that concerns you.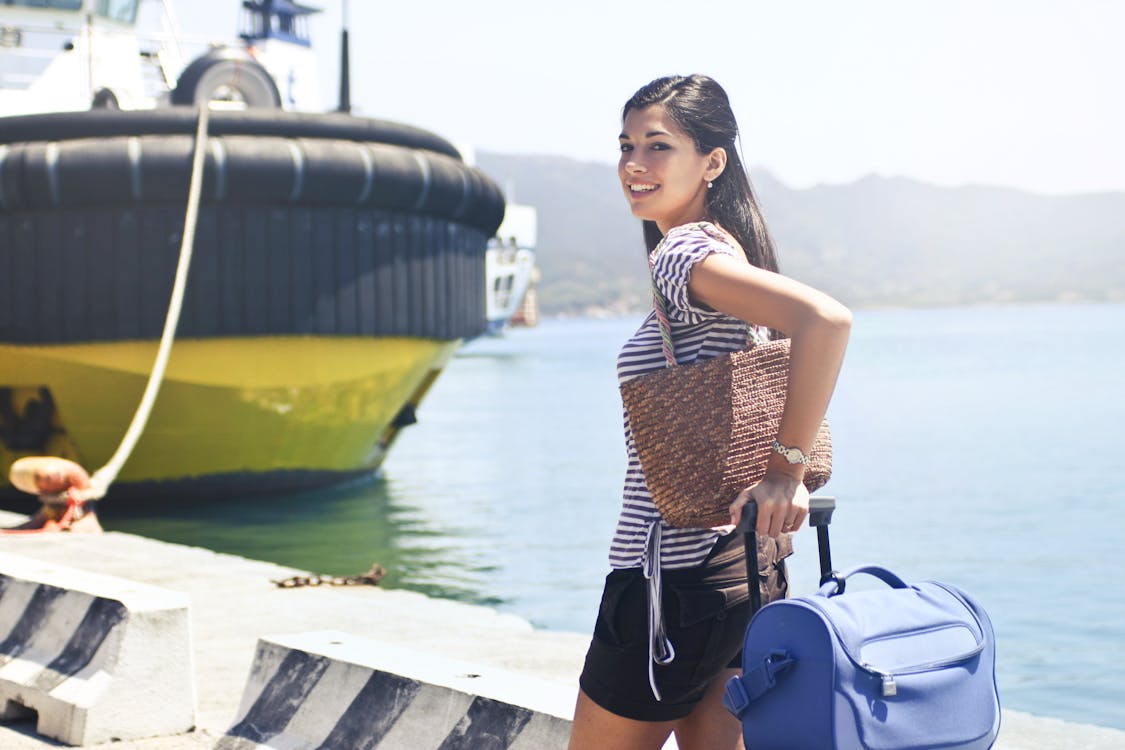 What to Wear on a Cruise on Sea Days
Cruise lines are generally very casual during the daytime. Cruise lines directed at families are even more casual than some of the high-end cruise lines. Some commonly used terms include country club casual, resort wear, or cruise casual.
Anything goes on sea days. Whether you wear t-shirts, shorts, sundresses, flip-flops, or tank tops, you're sure to fit right in.
You'll likely be spending most of your tie by the pool, but be sure to pack something easy to throw on before you go to the buffet or the inside of the cruise ships because bathing suits alone are not permitted there.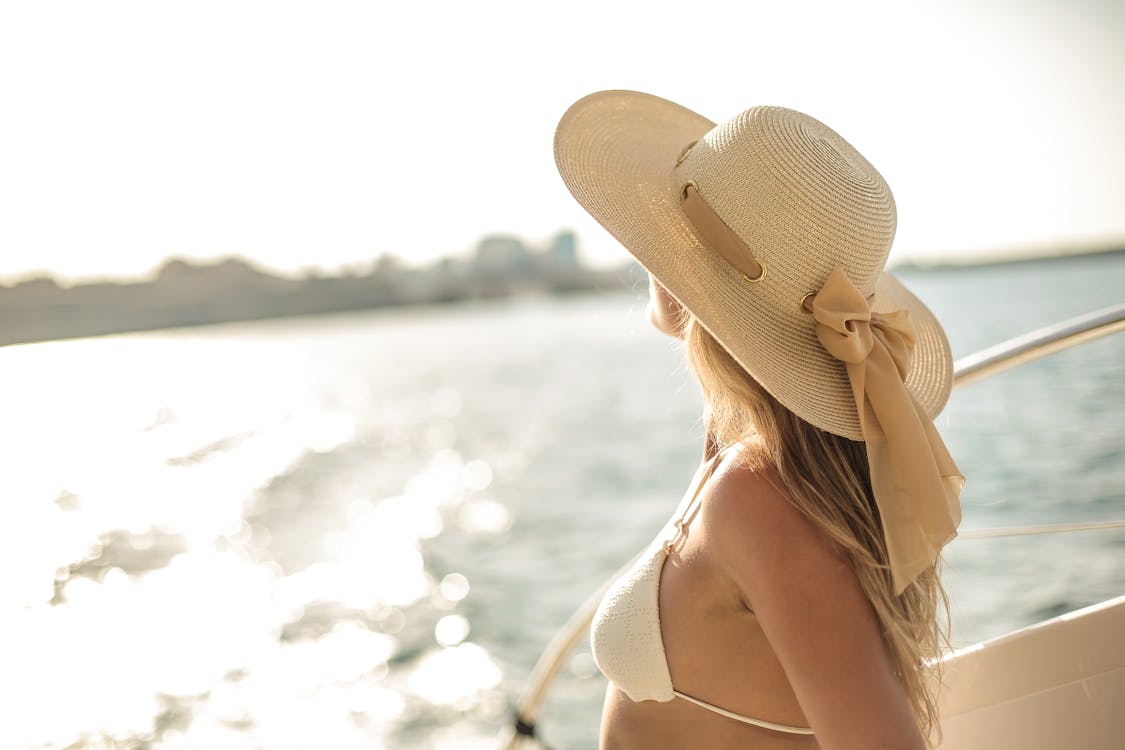 What to Pack for Shore Excursions
Water and Beach Activities
You should decide on what to wear for a cruise port day based on your excursions and plans. If you are planning to visit the beach, you may wear a sundress over your bathing suit. Bring some flip-flops or water shoes as well.
It's a good idea to pack a spare outfit in your beach bag in addition to the beach day necessities, such as sunblock, a beach towel, and maybe a hat.
Sightseeing and Tours
There is certain to be a lot of walking involved if you take a sightseeing or tour shore excursion. Wear weather-appropriate clothing and comfortable shoes. A casual summer dress or a t-shirt and shorts are excellent choices.
It's important to remember that when visiting religious institutions, such as churches or synagogues, you should typically cover your shoulders, particularly if you're traveling to the middle east. A scarf or lightweight cardigan usually makes the cut for these situations.
What to Wear on a Cruise in the Evening
Non-Formal Nights
When dining in the ship's main dining room, you are likely to see most guests dressed in casual, smart casual, or resort casual attire. Some cruise lines now permit people to wear nice jeans rather than the uniform fare of the past.
It's fine to wear a casual dress or a nice pair of pants and a stylish top. A polo shirt and trousers, or dark jeans, are a good choice for men.
Formal Nights
First-time cruisers often worry about dressing for the cruise's formal nights. Because this is such a different experience than a typical land vacation, it is understandable why they would be concerned.
Men usually wear a suit, tuxedo, or dress pants and a sports jacket on formal evenings, sometimes called chic or gala evenings.
However, in recent years our experience has been that this has become much less stringent, and tuxedos are much less common. Suits and dress pants, whether jacketed or not, have become commonplace.
Women can dress it up in an evening gown, a pretty little cocktail dress, or just an elegant-enough outfit. A good way to think of a formal night dress code for women is wedding guest attire.
Remember that you should dress in what you love and feel comfortable in. If it's a full-length gown or a little black dress, go for it! You should also check the dress code of the specific cruise line before you go so you can make your own judgment. Keep your eye on cruise news, as dress codes and conventions often change. You can check out the cruise ship's social media posts to get a glimpse of what people really wear.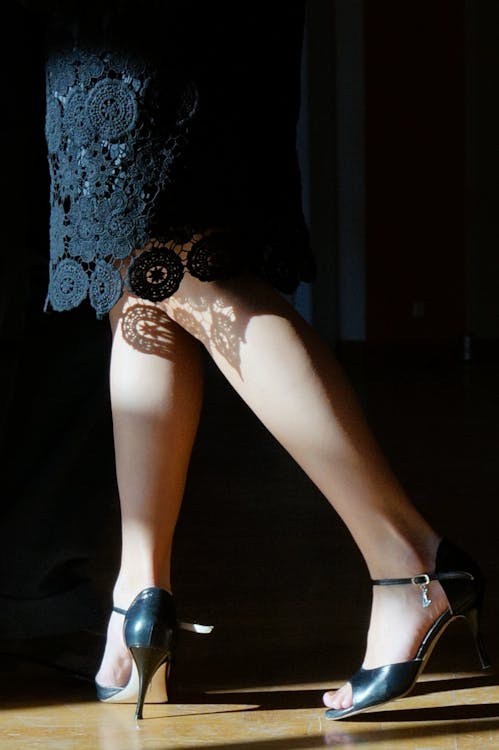 Important Exceptions to Dress Codes
There are a couple of exceptions among the major cruise lines, where the dress code ranges from formal to casual.
Cunard Cruise Ships
Cunard falls completely into one end of the pendulum, where formality and tradition are held high. Therefore, on any Cunard cruises, you can expect to see tuxes and ball gowns on formal nights.
Norwegian Cruise Line
These cruise ships promote a "you do you" approach and do not impose any particular dress code on passengers. You can wear whatever you wish and feel comfortable whether you're in the dining room or the pool deck.
7-Day Cruise Packing Guide
For a warmer weather cruise, here are some bare necessities you should be sure to pack. Adjust this list according to your own preferences and extra things you think you might need.
2-3 bathing suits
Two pairs of shorts and three t-shirts
Two warmer items, such as a light sweater or cardigan, as cover ups
flip flops
2-3 sundresses
Sports shoes and one sports outfit for active excursions
Two fancy dresses
Shawl or scarf
One pair of evening dress shoes
1-2 pairs of casual shoes
Sunglasses
Sunhat
Cruise Wear Insider Tips For Packing Light
Bring one dress that you can repurpose with accessories for more than one evening rather than packing multiple dresses.
Jewelry, scarves, and belts can completely change an outfit. You don't have to worry about wearing the same outfit a few times anyway, but you can accessorize it to make it feel new.
Bring one pair of either dark jeans or white pants to pair with multiple stylish shirts instead of packing more than one pair.
Wear tighter clothes early on during your cruise and leave the looser-fitting outfits for later, as you'll probably feel a bit more bloated after a whole week of excellent dining and drinking.
You don't really need more than three pairs of shoes for your cruise. One pair in each style will do the trick.