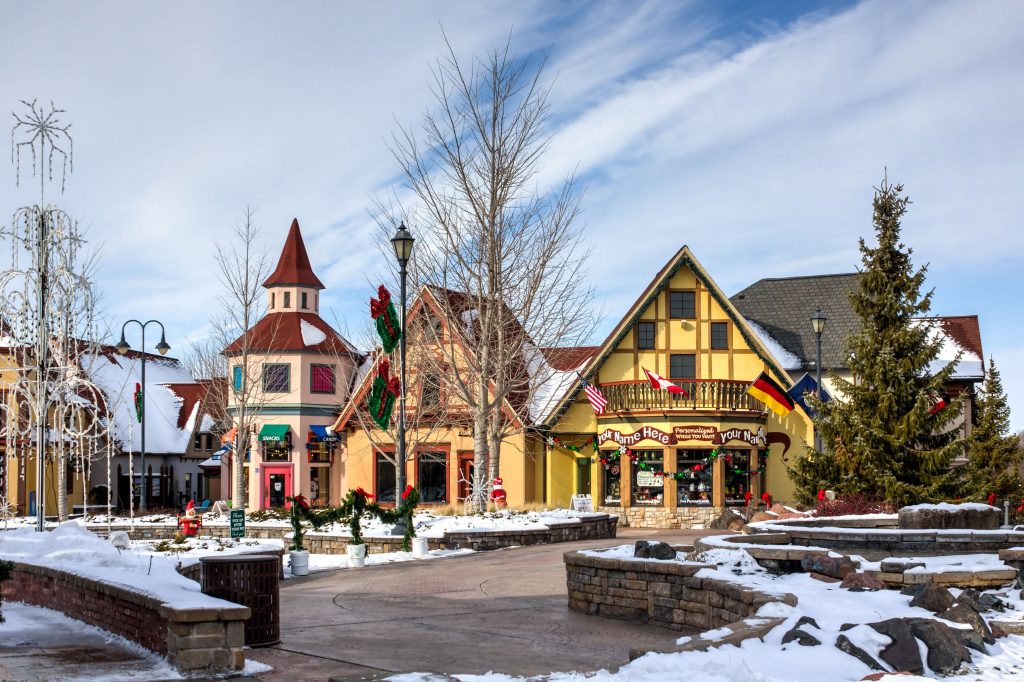 Located in East Michigan, the small town of Frankenmuth is celebrated for its Bavarian-style architecture and attractions. It's also known for honoring its deep German roots, bringing a delightful and refreshing slice of culture to the state.
Many visitors come to Frankenmuth, Michigan, all year round. However, it is the Christmas Season when tourists really flock to the town, and with great reason. In fact, Frankenmuth is considered one of the world's largest Christmas emporiums, offering holiday favorites like a sip of cold German veer and a taste of their world-famous chicken dinners.
If you're looking for an iconic and off-the-beaten adventure, we believe you'll enjoy Frankenmuth. To help you on your trip, we've listed the top 10 things to do in the town.
Try out the world-famous chicken dinner
Let's start your Frankenmuth trip with a bang. There's no better food to get in the town than their famous, all-you-can-eat, family-style chicken dinners. There are a couple of stores in town that offer chicken dinners, but no one does it like Zehnder's of Frankenmuth and the Bavarian Inn Restaurant.
Their chicken dinners are top-notch, with options including authentic German recipes like the Schnitzel and Sauerbraten. The chicken dinners can also be paired with mashed potatoes, homemade noodles, cranberry relish, coleslaw, potato salad, and more.
Taste locally-made wine and brews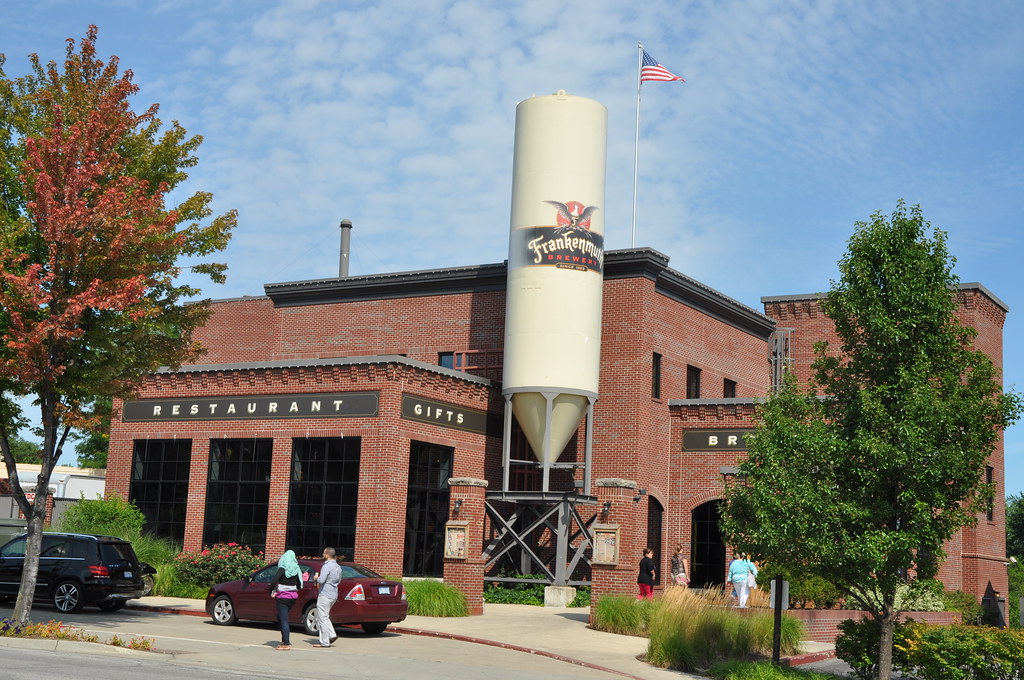 What goes incredibly well with chicken dinners? Why, good ol' beer of course! Get the chance to experience why German beer is the best kind of beer in the world when you try out one of the town's top breweries.
If you're looking to pair a glass of wine on tap with a customized charcuterie board, consider dining and wining at Prost! Wine Bar & Charcuterie. Get a taste of Michigan's award-winning wines, including the famous Solera Cream Sherry, when you visit St. Julian Winery.
If you're not a wine person, drop by Frankenmuth Brewery, known as America's oldest microbrewery. Founded in 1862, Frankenmuth Brewery serves fifteen beers on tap, which includes a rotation of nine, special-release brews.
Go shopping at the River Place Shops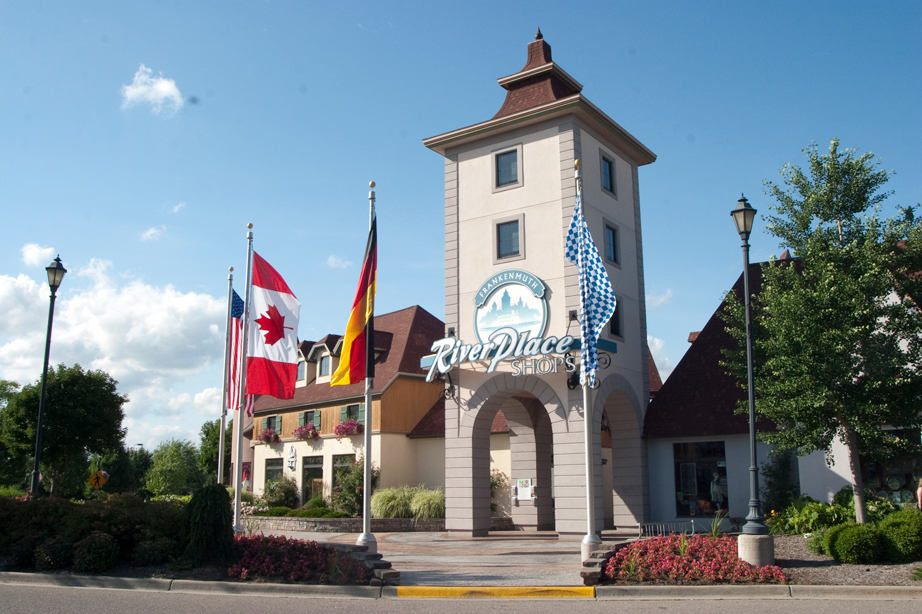 Now that you've had your fill, it's time to get down to business: shopping. There are plenty of shops scattered around the town, but the best place to go to "shop till you drop" is at the delightful and charming River Place Shops.
Designed to look like a traditional Bavarian village, this shopping center is home to more than 40 shops. This includes both local family-owned businesses and national retailers. Shopping options also range from spas and pet stores to Irish-themed merchandise and unique candles.
If you're craving a quick bite, River Place Shops offers a number of eateries that serve breakfast, lunch, and dinner plates. Some shops also sell sweets and desserts, like homemade gelatos and special-occasion cakes from Sugarhigh Bakery, and freshly made chocolate from Zak & Mak's Chocolate Haus.
Apart from shopping, River Place Shops also offer unforgettable experiences through events. The center hosts food truck festivals, spa getaways, Frankenmuth Dog Bowl, Scarecrow Fest, and blacksmithing.
Go Christmas shopping at Bronner's Christmas Wonderland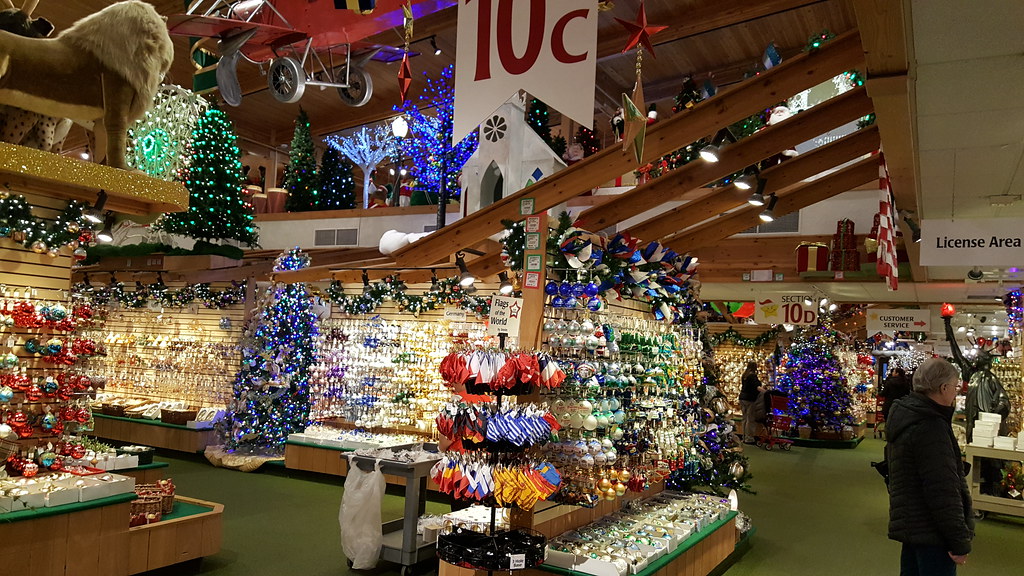 As mentioned, Frankenmuth is known as one of the largest Christmas emporiums in the world… which is why you should not miss the chance to visit Bronner's Christmas Wonderland. Dubbed the world's largest Christmas store, this tinsel-covered cavern is home to all things Christmas.
Founded in 1945, Bronner's has attracted millions of visitors to come to explore its treasure trove of ornaments, trims, trees, Christmas lights, Christmas trees, and more. Frankly, it is easy to get lost among the glimmering aisles that seem to stretch endlessly every which way.
Bronner's Christmas Wonderland covers the length of about 1.5 football fields, with more than 50,000 trims and gifts piled up all the way to the ceiling. The store is open 361 days yearly except on Christmas. This means you can get a taste of Frankenmuth's Christmas spirit almost anytime you visit the town.
Visit Michigan Heroes Museum
Located on Weiss Street, the Michigan Heroes Museum is one of the town's most important points of pride. The museum is home to over 140 displays and features more than 850 individual exhibits honoring the war experiences of Michigan locals who contributed to the U.S. military and space programs.
In addition to the displays, the Michigan Heroes Museum is also home to the largest collection of Medal of Honor. In fact, the museum celebrates all sixteen astronauts and 31 individuals who received the Medal of Honor award.
Go back to the past when you visit the St. Lorenz Lutheran Church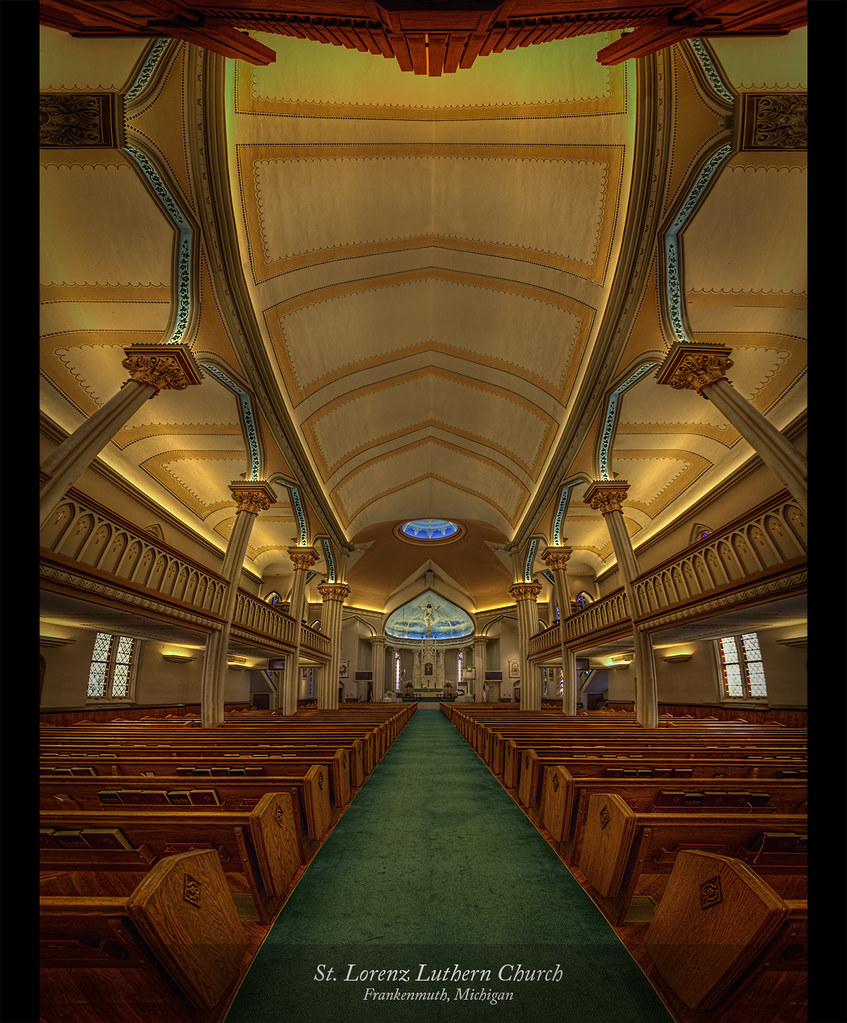 Frankenmuth is all about honoring its German heritage through architecture and the town's design. One of the buildings that best exemplify this is the historic St. Lorenz Lutheran Church on Tuscola Street.
The church was founded in 1845 by the town's original European settlers and based the design on their church in the Bavarian village of Neuendettelsau. The church then began holding services using the German language—a practice that continues to this day.
Hum along at the town's Silent Night Chapel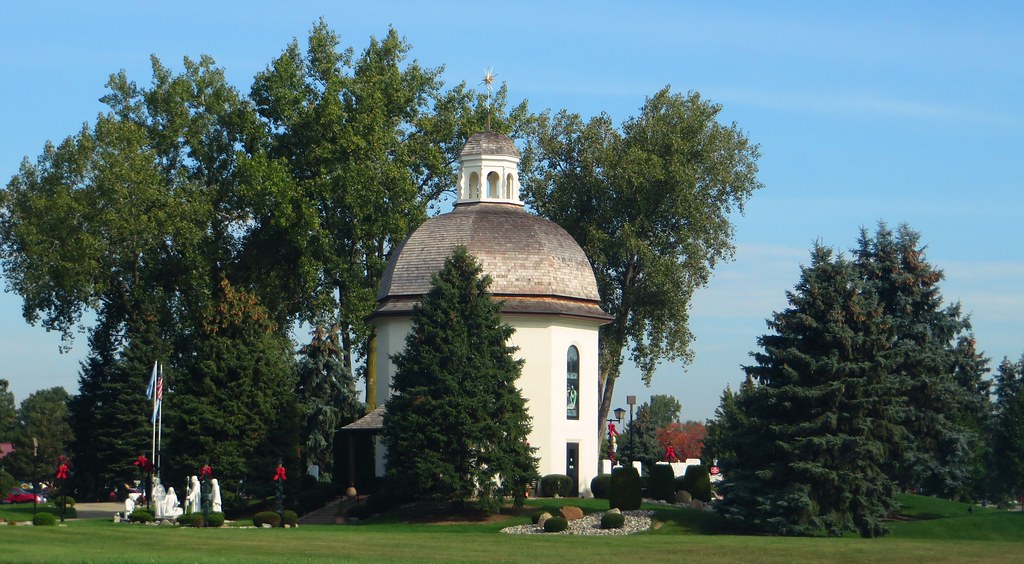 When you drive into Frankenmuth, there is a high chance you'll hear the sound of Silent Night lilting from the town. Don't worry, you're not imagining things. That sound is likely coming from the Silent Night Chapel located outside Bronner's Christmas Wonderland.
The Silent Night Chapel is popular not only for consistently playing the song Silent Night but also for the manger scene set out front. The 56-foot-tall chapel is a replica of the original Silent Night Chapel in Oberndorf/Salzburg, Austria.
The Silent Night Chapel at Bronner's is open to the public daily. There is no fee to enter the building.
Don't forget to visit Grandpa Tiny's Farm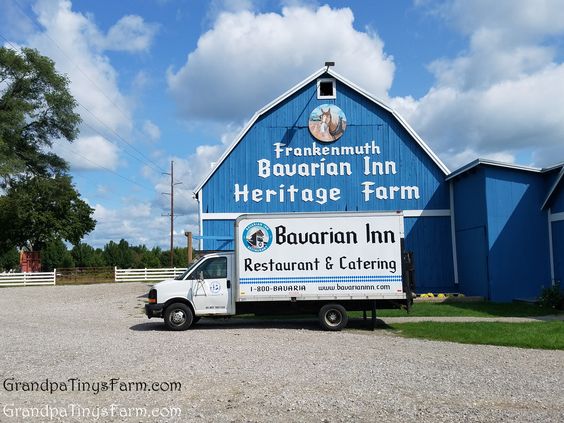 Opened in 1938, Grandpa Tiny's Farm is known for its big blue Bavarian-style barn towers sitting across the Silent Night Chapel. In fact, many people credit the town's Bavarian-style architecture to Grandpa Tiny, whose real name is William Zehnder.
There are plenty of fun things to do at Grandpa Tiny's Farm, no matter the season. In the spring, guests who visit the farm can see baby chicks hatching out of their eggs and running around the grounds. In the summer, the farm hosts the Frankenmuth Flower Festival. Come spring, the fields are then filled with pumpkin patches which are coupled with Santa's reindeer during winter.
Explore the rest of town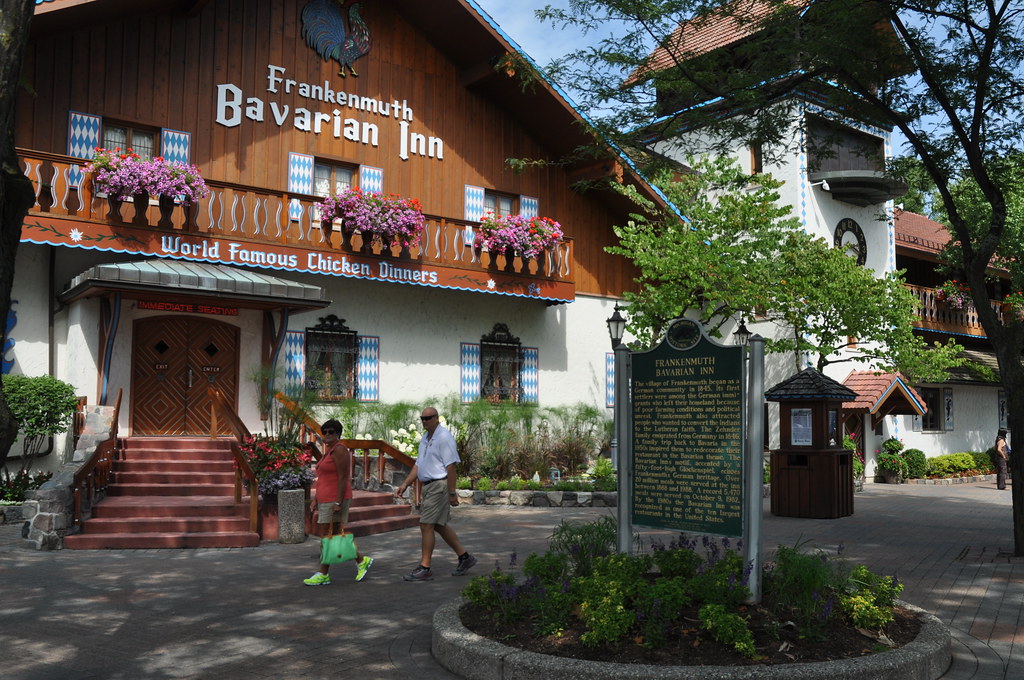 If you're staying in Frankenmuth for more than a day, we recommend exploring the town to experience everything it has to offer. For starters, consider staying at the Bavarian Inn Lodge, which offers guests an amazing view of the Cass River. The Bavarian Inn Lodge also sits on a seven-acre land with indoor pools and water slides, mini-golf course, restaurants, and more.
Speaking of Cass River, guests (even those traveling with children) can take a trip down the waters through several means, including kayaking, renting a 12-passenger FunShips, and getting a place aboard the historic Bavarian Belle Riverboat. The riverboat, in particular, offers an hourlong narrated tour of the town coupled with a snack bar and soft drinks.
If shopping is on your list and you've exhausted the stores at the River Place Shops, there are other places to go around town. For instance, the Frankenmuth Cheese Haus in downtown Frankenmuth carries a ton of cheese options, while the Frankemuth Clock Company known for its vast array of cuckoo clocks, among other wares. The Frankenmuth Woolen Mill offer high-quality quilt comforters perfect for the cold season.