Yellow Springs is a great place for weekend adventures and relaxing day trips. This small hippie town has activities to suit any appetite and all ages. Main attractions include numerous imbibing and dining experiences, shopping, biking, and hiking. For your convenience, we have compiled a comprehensive list of activities, sites, and amenities that can be found in this gorgeous town.
Things To Do in Yellow Springs, Ohio
We have included all of the top attractions here, but this is not an exhaustive list. This Greene County town really has something special to offer; there is anything from an assortment of art galleries, to a cozy grocery store on the corner.
Yellow Springs Hosts Festivals!
There are quite a few festivals and events hosted by Yellow Springs throughout the year. They tend to be great fun for the whole family and we have included our top pics here:
Historic Yellow Springs Art Show
More than 200 artists are featured at this art show, and they're not only local artisans. If you love art then also consider the Happy Hour and Art Around the Village event.
Yellow Springs Street Fair
The street fair is a completely free event for the whole community. There are usually over 250 vendors along with several local shops. There are two of these fairs annually, one on the second Saturday of June and the other on the second Saturday of October.
A Culturally Diverse Food Scene
There are so many eateries in town that it is almost impossible to choose the top options. But we have done our best.
Firehouse Eatery and Live from YS
Back in 2021, a local neighborhood comic named Dave Chappelle announced that he would be opening a new restaurant called the Firehouse Eatery. He also plans to add a comedy club called Live from YS on the same premises.
Ha Ha Pizza
This pizzeria has been in business since 1975 and remains a local favorite. They are particularly well known for their whole wheat crust option.
Ye Olde Trail Tavern
Ye Olde Trail Tavern is the oldest tavern in Ohio, having first opened its doors in 1827. Aside from some really great German-inspired cuisine and a large range of beers, the tavern is also apparently haunted.
Peach's Grill
Peach's Grill has a large outdoor space and live music in an old-school bar setting. They serve specialty cocktails, beers, and classic American cuisine.
Sunrise Cafe
The Sunrise Cafe is the best place in town to find vegan and organic food. They also strongly believe in keeping it local and cooking from scratch.
The Winds Café
At The Winds you can enjoy both local artwork and a seasonal menu. The cafe has a beautifully relaxed atmosphere.
Historic Clifton Mill
The 1802 historic Clifton Mill is still in operation today and is a completely water-powered grist mill. The Little Miami River led mill is open to the public at a small fee. You will need to call in advance to arrange your visit, but the inner workers can be toured. There is also a covered bridge that leads to an old 1940s Gas Station Museum. Make sure to also sample a country-style lunch or breakfast at the restaurant, and do not forget the pie!
During the winter months you can also see the Clifton Mill Christmas Light Display. This light display is legendary and has earned numerous awards, including a 10 Best Reader's Choice Travel Award from USA Today in 2020. The display lasts from the end of November to the end of December and includes a toy collection, Santa Clause Museum, and a miniature village.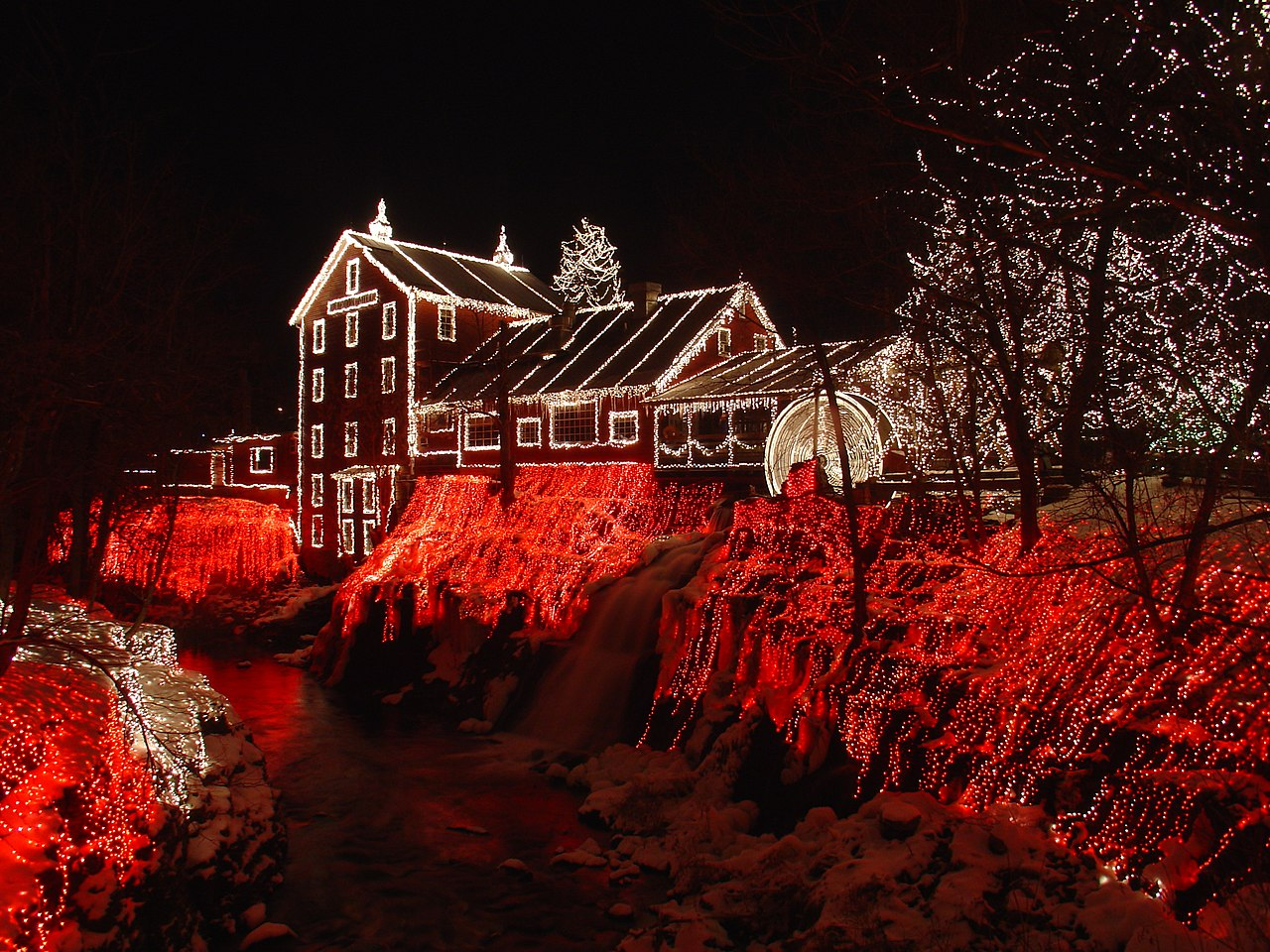 Watch a Film at the Little Art Theatre
This small community theatre plays documentaries and cinematic shows predominantly over the weekends. However, what the Little Art Theatre is really known for is their exciting events related to the films they show. There is also a selection of beer, wine, cocktails, and buttered popcorn to sample while watching a movie at the Little Art Theatre movie house.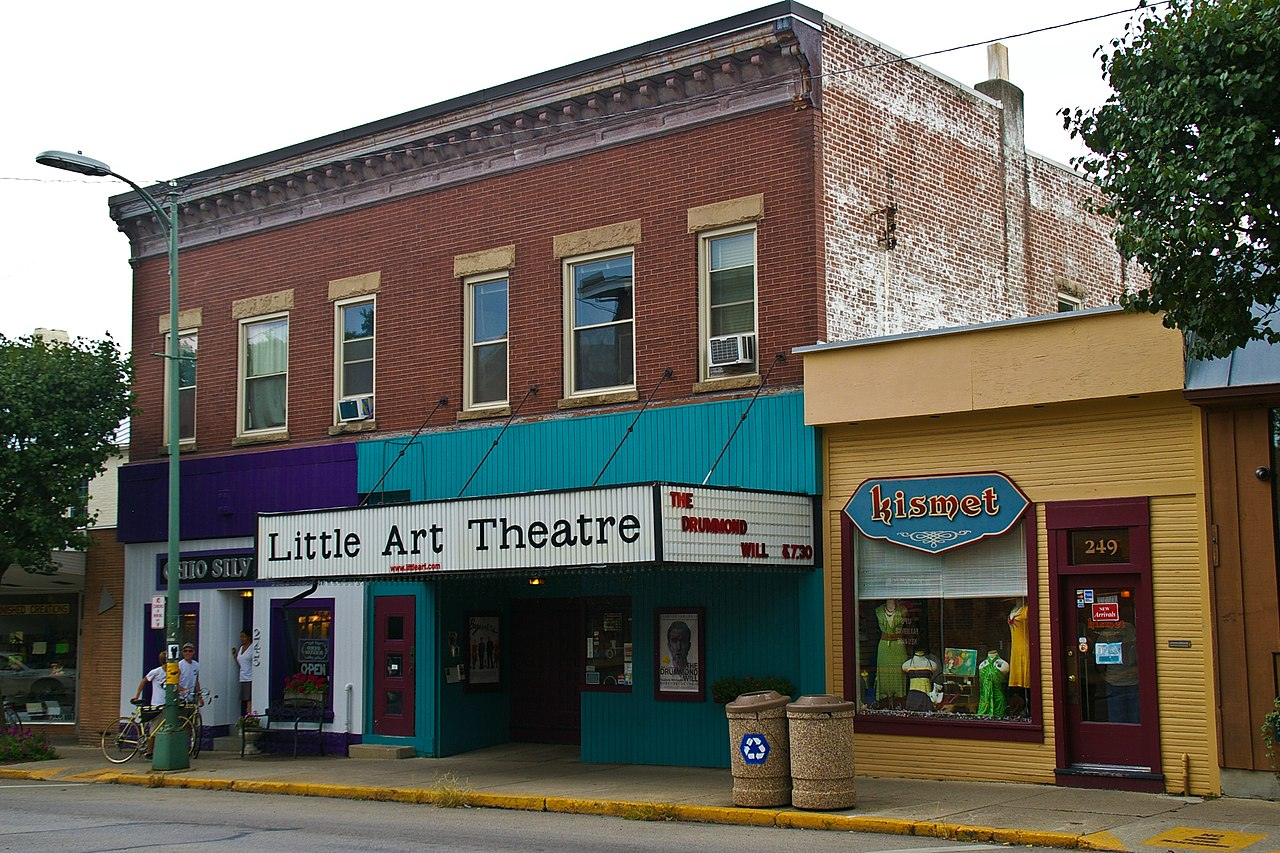 Cross the Hyde Road Covered Bridge
There are several free activities and sites that Ohio's villages like this one have to offer. On Hyde Road, you can find the Richard Eastman Covered Bridge which crosses the Little Miami Scenic Trail.
Despite what it might look like, this bridge was only constructed in 2014 to commemorate Richard Eastman. He was an engineer in Greene County who was dedicated to saving the area's covered bridges. There is a set of stairs by the bridge that take visitors down to a bike path.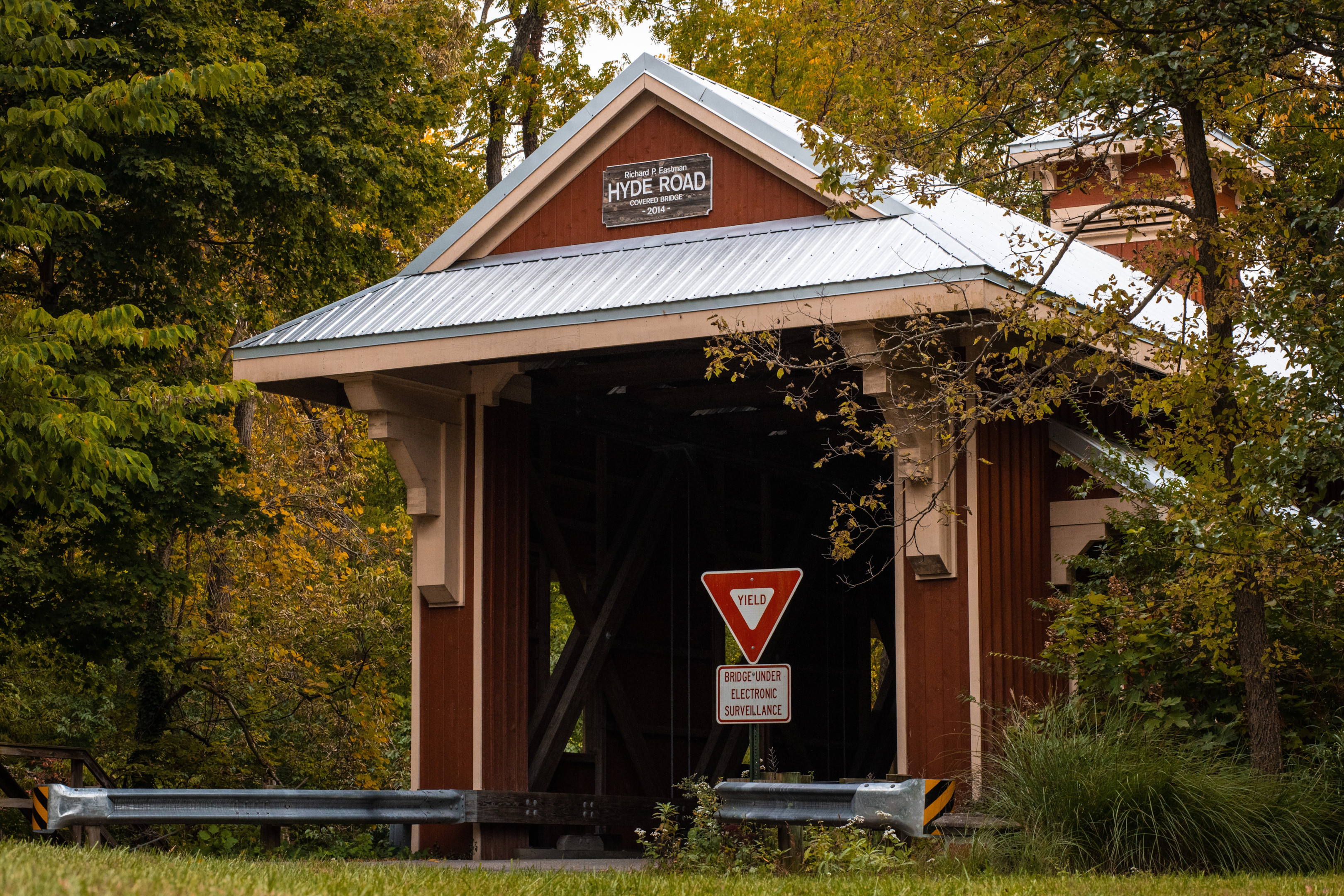 Sip and Swirl at a Yellow Springs Winery
There are a few wineries in the area to choose from.
Emporium Wines and Underdog Cafe is a local favorite and in addition to selling local wines it also hosts wine tasting events.
Brandeberry Winery specializes in small-batch fruit wines. There is also live music and lots of open-air spaces.
Tuck-n-Red's Spirits and Wines is quite new, and in addition to wines it also makes moonshine. Their free and unbothered approach gives the place an inviting and relaxing atmosphere.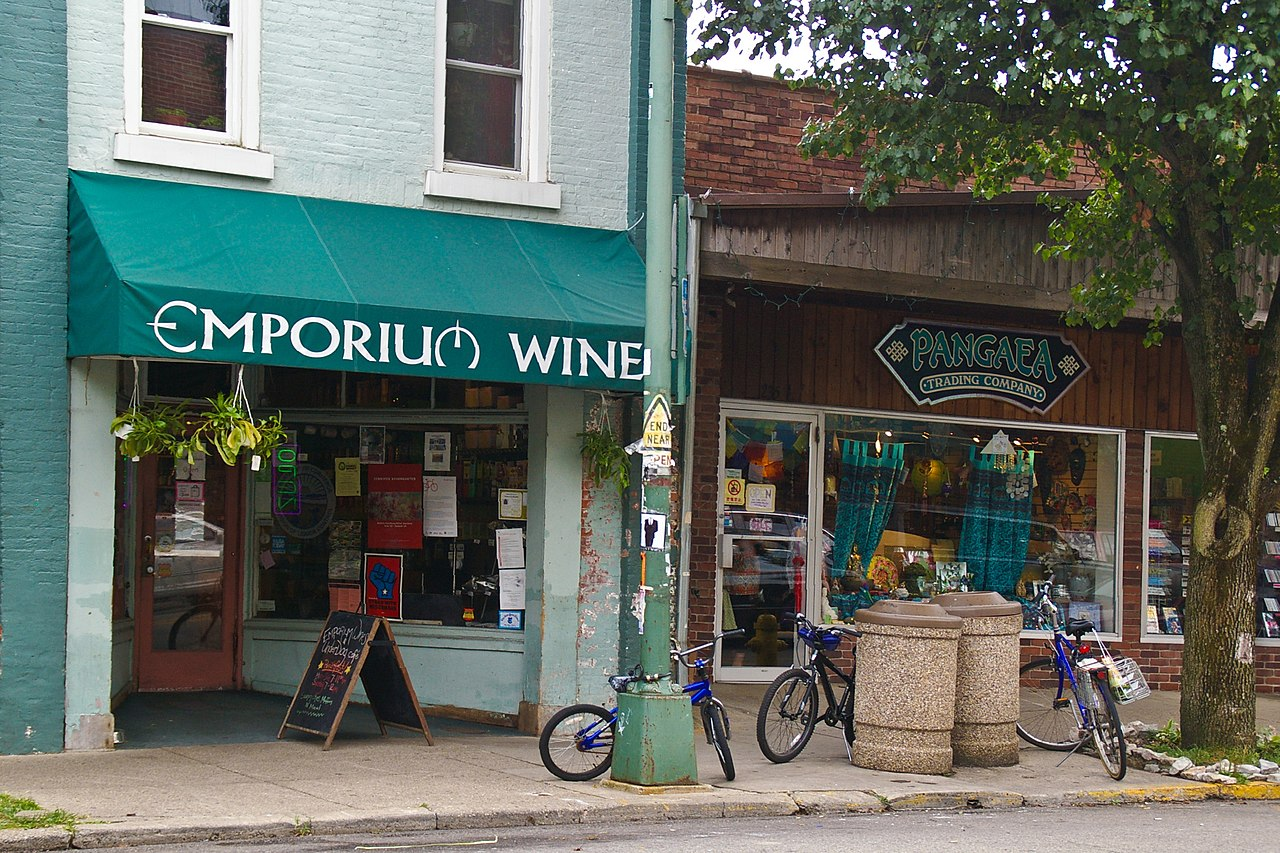 Visit Antioch College in Yellow Springs, Ohio
The historic red brick buildings of this gorgeous old campus are a site to see on their own, but Antioch College has quite a fascinating history. The institution originally opened as a politically liberal institution back in 1850 when it was run by Horace Mann, a famous education reformer. Since then Antioch College has run several co-op educational programs.
It was one of the first institutions of its kind to take a stand against racial and gender inequality in tertiary education. In the modern day Antioch is a private liberal arts institution with around one hundred students on their books at any one time. Some of their famous alums include Coretta Scott King, a civil rights activist, and Mario Capecchi, a Nobel Prize winner.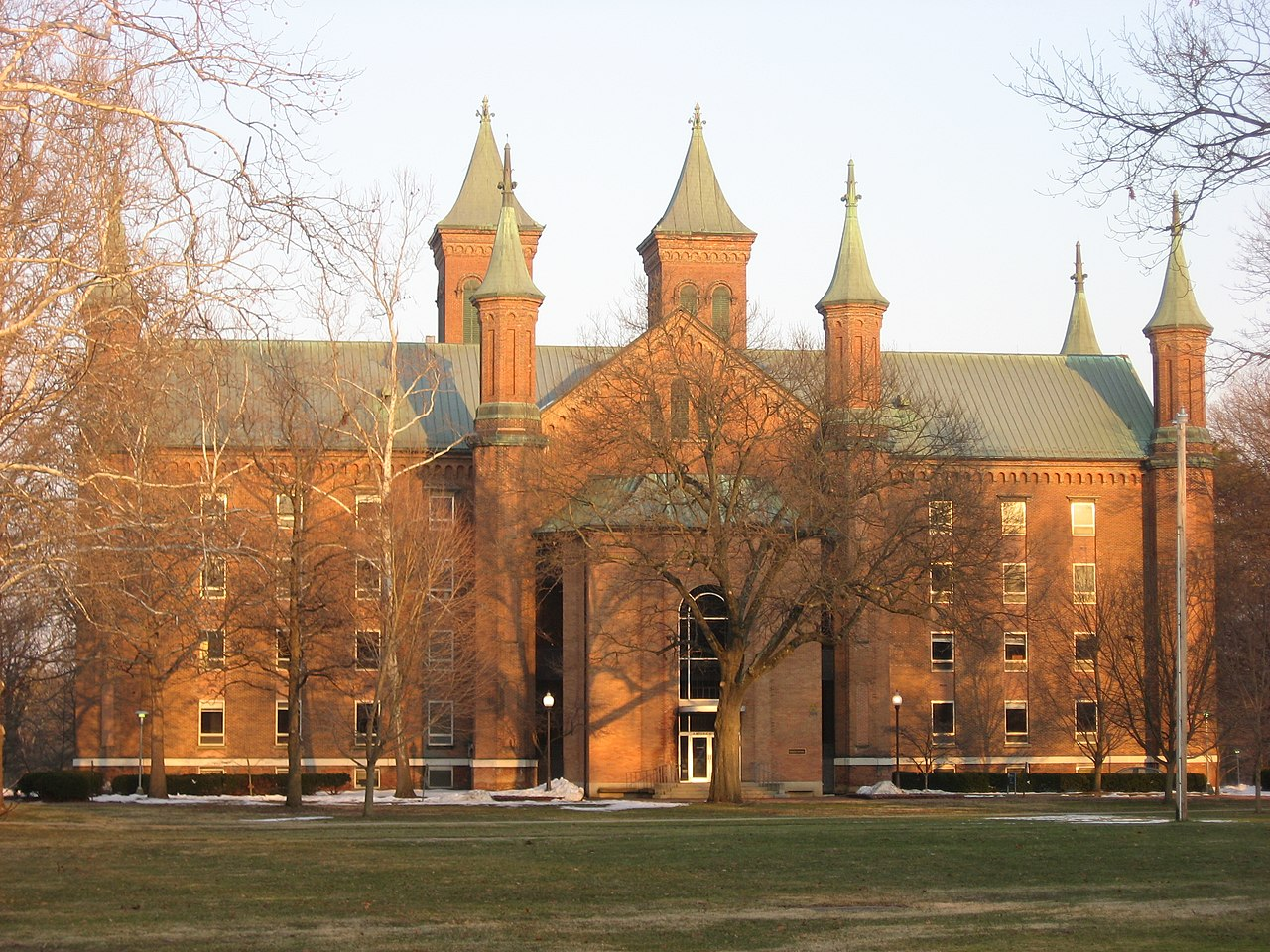 Yellow Springs Bike Trail
If you do not own your own, do not fear. The Corner Cone is a great place to rent a bike. The Little Miami Scenic Trail spans 78 miles of paved pathways that are intended for various uses. It goes right through Yellow Springs and you can often see people walking, rollerblading, or cycling along the path.
Pick Your Own Flowers at the Village Flower Farm
One of the most romantic things to do in Yellow Springs, Ohio is to stroll through the flower fields of Village Flower Farm and pick your own bouquet. This wonderful place opened its doors in an effort to bring happiness to those around them, and today is open for flower picking at certain times during fall, summer, and spring. You will be able to see their specific opening times for the current year on their website.
Stand in the Yellow Springs Tecumseh Sunflower Field
While we're on the topic of flowers, the Tecumseh Sunflower Field is entirely free of charge for visitors. You can find this amazing buttery sunflower field on the Whitehall Farm across from Peifer Orchards. When visiting, it is important to be respectful. A family lives there and the land is on a working farm. However, you are free to walk around the sunflowers and take some pictures. The sunflowers tend to be in full bloom between late summer and early fall, but remember once they bloom they will only do so for around two weeks.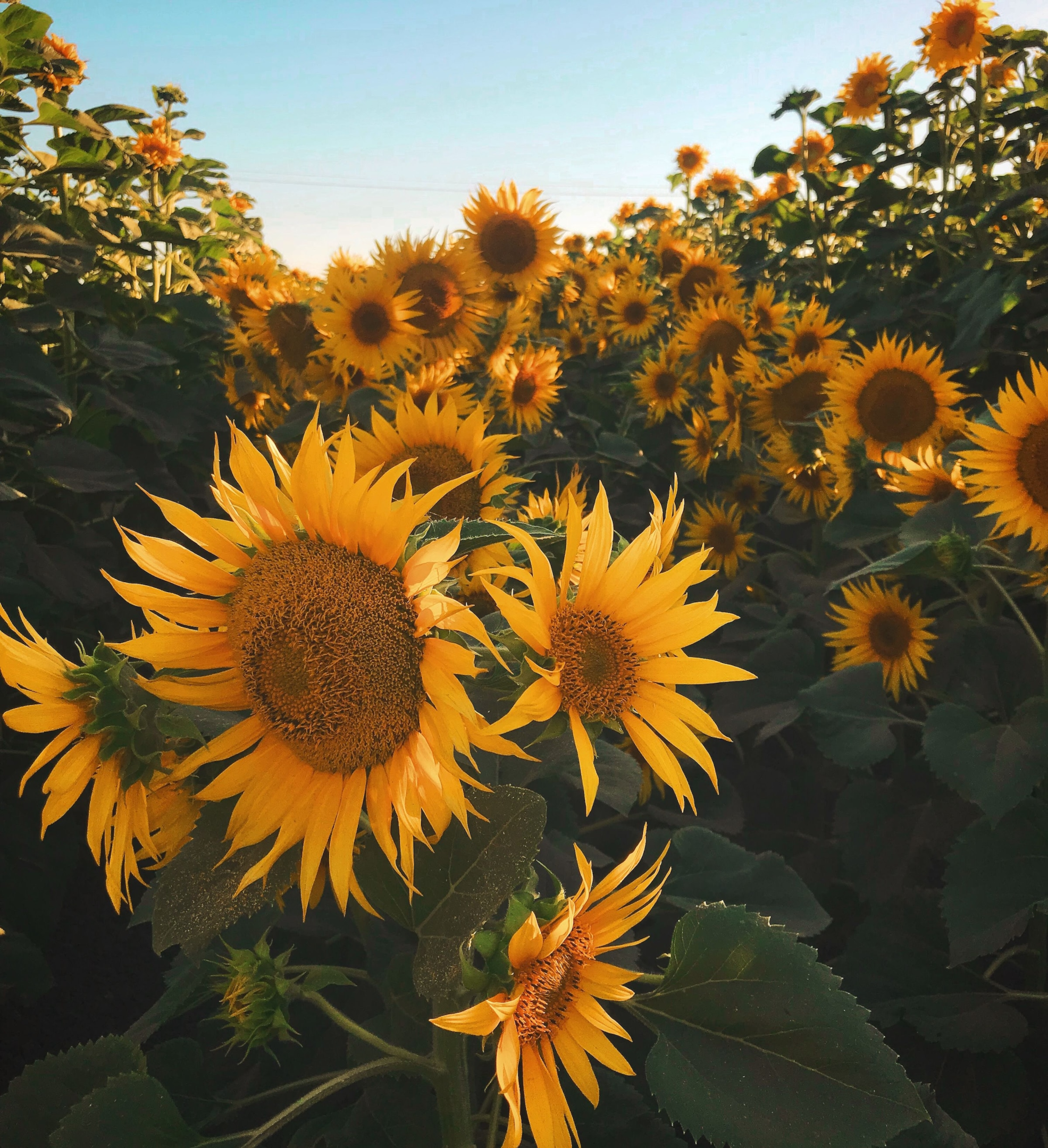 The Depot Station
The Yellow Springs Station is a replica of an original station from the 1800s that stood nearby. It was reconstructed at the crossroads between Dayton Street and Xenia Avenue and served as the beating heart of the town. Today there are free public restrooms and the Chamber of Commerce offices in the building, but the surrounding lawns are a public park. There are a handful of tables under the shady trees of the park where you can stop by for a delightful mid-day picnic. You do not even have to pack a picnic yourself – you can order an amazing made-to-order sandwich from The Current Cuisine Deli just around the corner.
Buy Fresh Produce at Peifer Orchards
While Peifer Orchards has a range of fresh produce to choose from, they are especially famous for their freshly-picked apples. The farmers' market opens in June and runs until December. All of their produce is sold in season along with baked goods, Ohio maple syrup, and jams. Over the weekends during fall months you and your family can also pick your own apples at the orchard.
Young's Jersey Dairy Farm
As with many other attractions on this list, Young's Jersey Dairy dates back to the 1800s. To be specific, it first opened in 1869 and has been on an uphill trajectory ever since. As the name might suggest, this farm specializes in all things dairy. We can highly recommend their cheese curds and delicious handmade ice cream.
The Dairy Store restaurant serves dinner, lunch and breakfast and the Family Fun Center has slides, batting cages, and a mini golf course. This farm gives families the perfect Ohio welcome and is one of the most child-friendly attractions in the area. There are also activities like picking your own pumpkins along with the Fall Festival and the occasional wagon ride. All upcoming events are listed on their online calendar. Barnabe's Walnut Grove is also a great place for picnics.
While this is a functioning dairy farm, the owners encourage interaction with the farm and its animals. You are free to pet and feed animals on the farm, and to watch how the cows are milked. All of this is free of charge.
Have a Drink Local at Yellow Springs Brewery
If you love beer, then we have to recommend the Yellow Springs Brewery. This fantastic establishment has been in operation since 2013 and has a truly delectable selection of locally brewed beers. On warm summer days, you can sit and sip on the outdoor patio, and their interior is industrial but inviting and cozy. On the weekends, there is a second location open across town by the name of The Yellow Springs Brewery Barrel Room.
One other brewery in town that we can recommend is Trail Town Brewing. In the same building, you can find Miguel's Tacos, a local favorite Mexican restaurant.
Peruse the Goods at Yellow Springs Shops
Downtown Yellow Springs is full of quaint and interesting shops and boutiques. Gifts, souvenirs, local goods, and an array of handmade products are all available at the various stores around Yellow Springs. House of Ravenwood is a great shopping destination in Yellow Springs, Ohio. It houses one of the most unique and interesting shops in the state; the metaphysical gift shop, which sells items related to black magic, witchery, aromatic incense, and healing crystals. Other shops we highly recommend are the Village Artisans Co-op which sells items made by local artists, the Yellow Springs Toy Company, Toxic Beauty Records, Yellow Springs Pottery Shop, Ohio Silver, Corry Street shops, Super Fly Comics, and the Dark Star Books Comics store.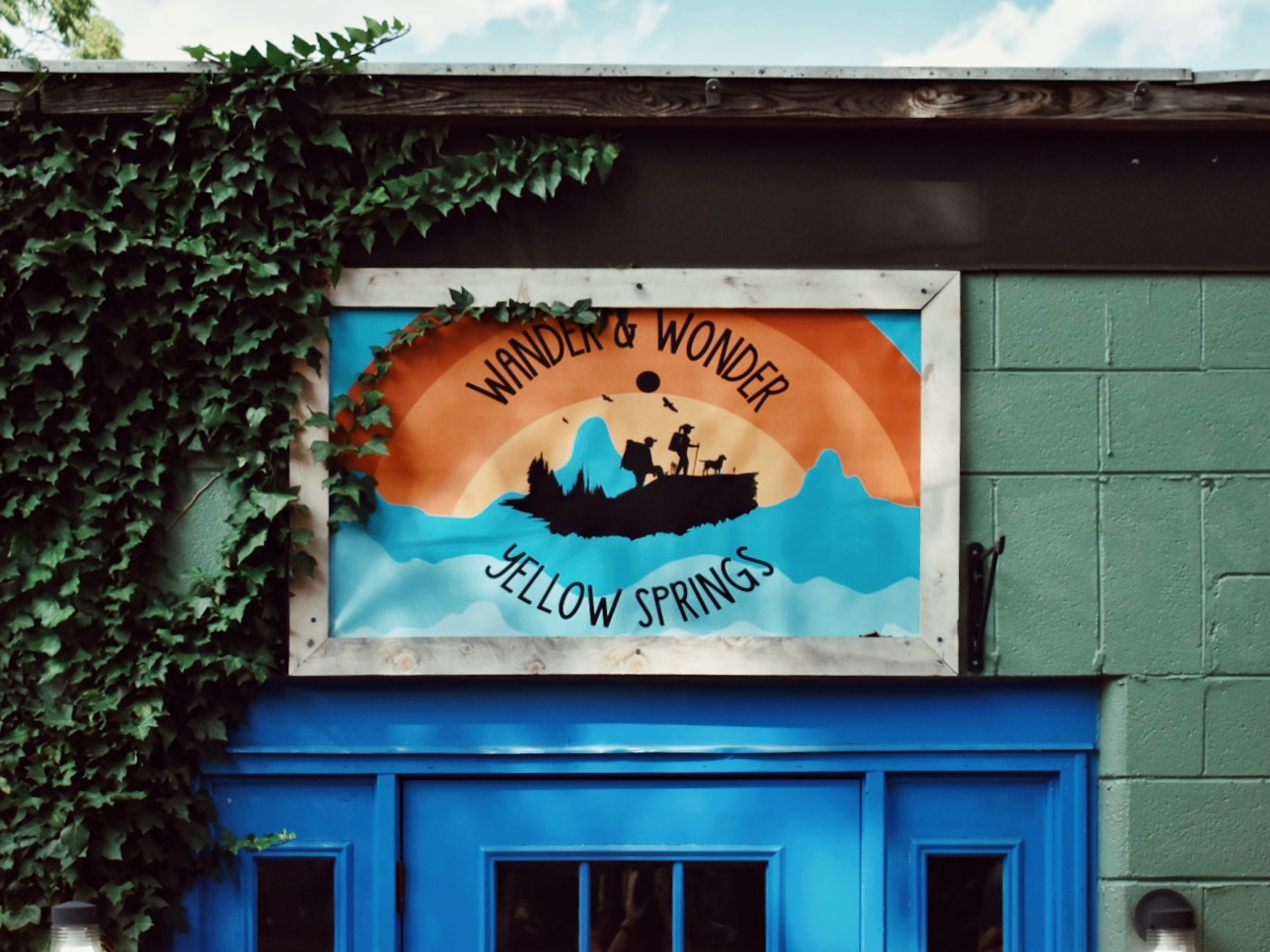 Take a Stroll in Downtown Yellow Springs, Ohio
The downtown area of Yellow Springs is a particularly interesting part of town to explore. The vibe is especially strong in the city center with its many restaurants and little shops. If you're looking for a rich cultural experience then Yellow Spings downtown district is the best place to get it.
We recommend starting on Xenia Avenue and branching out from there. Do not miss Dayton Street and Walnut Street. If you want to learn about the historic buildings in the area there is a free Self-Guided Walking Tour along Downtown Yellow Springs that can help with that.
Lace Up Your Shoes for Yellow Springs Hiking
Hiking is by far one of the absolute best things you can do in Yellow Springs, so we implore you to pack a pair of hiking boots and hit the trails. The two parts that are great for hiking are Clifton Gorge State Nature Preserve, and Glen Helen Nature Preserve. There are trails of varying difficulty levels, including several fairly easy hikes for beginners.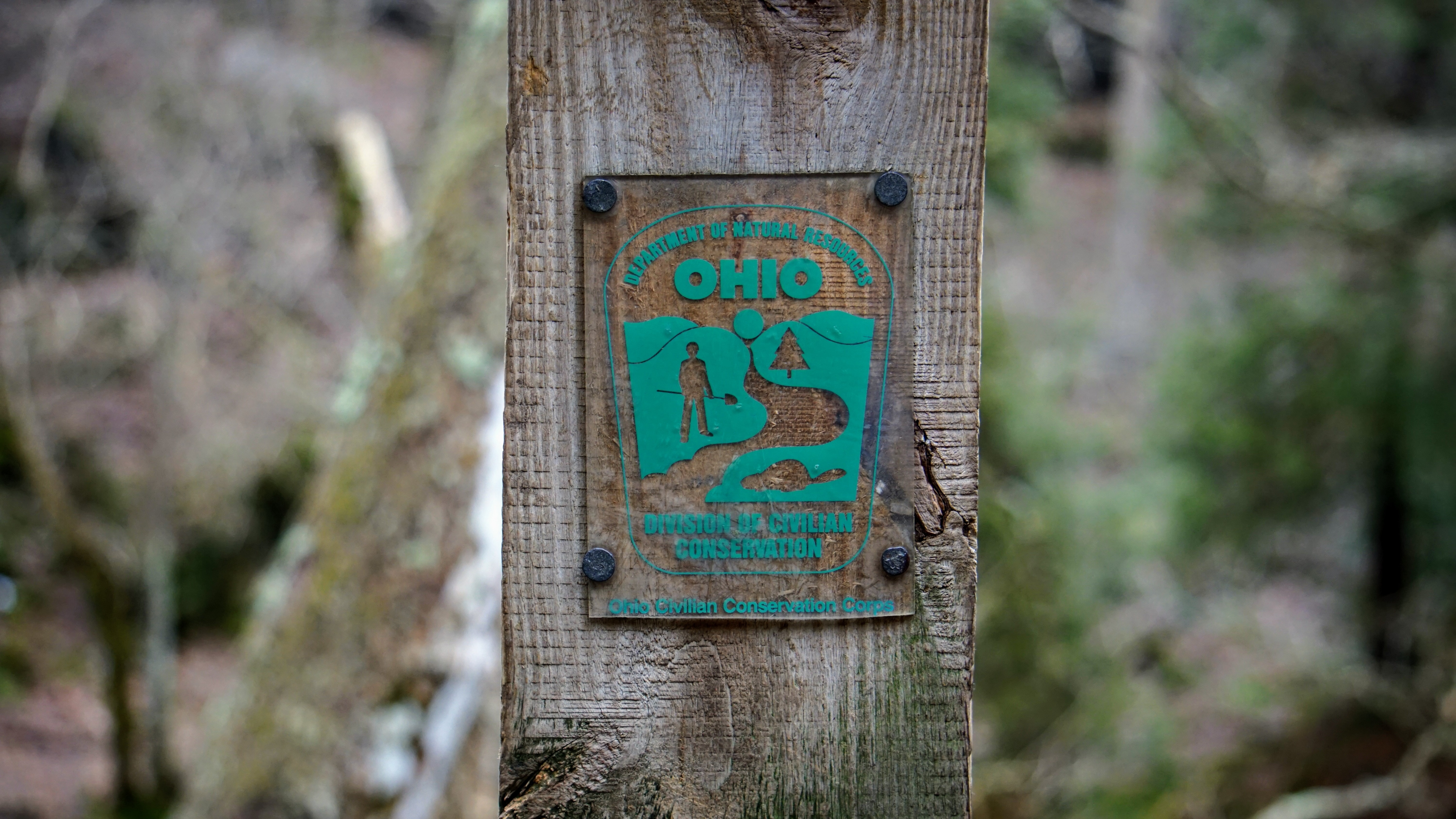 Clifton Gorge State Nature Preserve, Yellow Springs, Ohio
The Clifton Gorge State Nature Preserve might not be particularly big, but it is registered as a National Natural Landmark and provides some of the best hiking opportunities in Yellow Springs, Ohio. The beautiful canyons of Clifton Gorge are best viewed from the different hiking trails that run through the park along with the Little Miami River. The trails intertwine for about three miles and visitors can plan the best route for their fitness level in advance. If three miles is not quite enough for you, you can extend your hike into John Bryan State Park. Parking is free, but the lot is not big, so it fills up quickly.
Other popular hiking spots in the area are the Indian Mound Reserve which is just south of Yellow Springs in Cedarville. They have about 8 miles of trails leading through a spectacular nature reserve full of Native American earthworks and waterfalls. This park also doubles as a Nature Center.
Glen Helen Nature Preserve, Yellow Springs
It is easiest to access the Glen Helen Nature Preserve from downtown Yellow Springs. The park has roughly 20 miles worth of hiking trails and offers an immersive nature experience. The Inman Trail especially, is one of the best trails in the state, as it forms about 1.2-mile loop. It features both the Yellow Spring, which shares a name with the town, and The Cascades waterfall. Glen Helen Park is a private park that is technically a non-profit organization. Parking here goes for $5 which is used for maintenance around the park. Also, pay a visit to the on-site Raptor Center.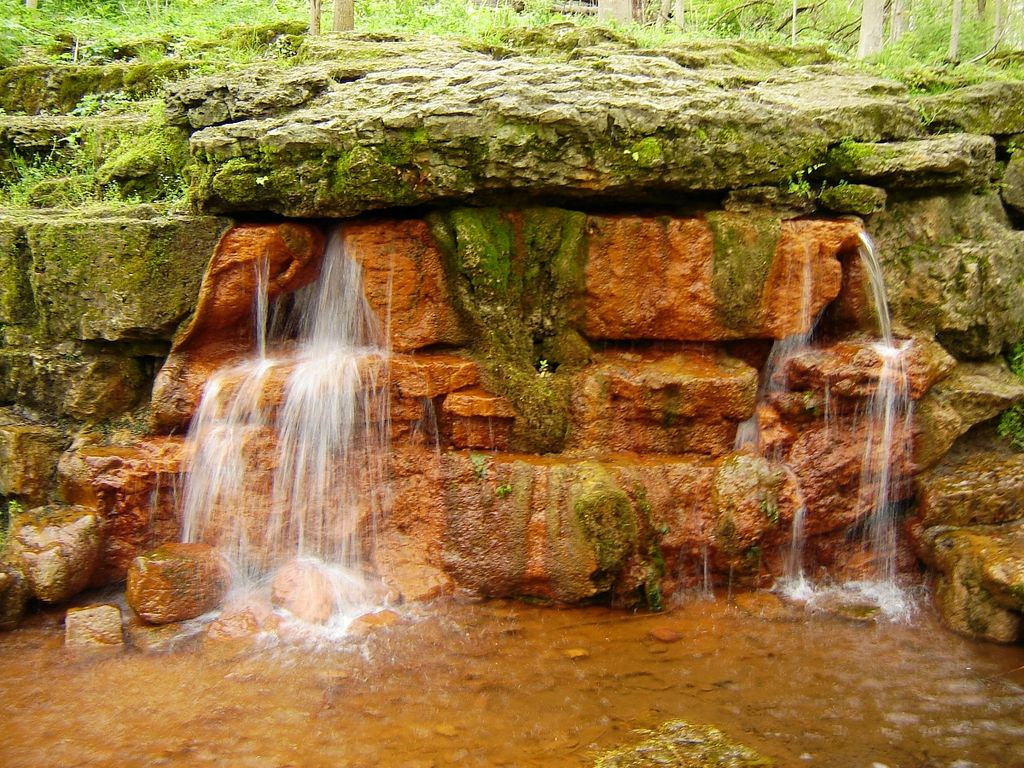 Tips for Visiting Yellow Springs, Ohio
We have included some essential tips and tricks related to your stay in Yellow Springs that might make things a bit easier.
Yellow Springs, Ohio Weather
Yellow Springs, Ohio, is particularly known for its abundance of outdoor activities. This means that the weather is an important factor to consider when planning your trip. The weather is usually quite cold during the winter with hot and humid summers. It is best to visit during the summer and early fall.
What To Pack for Your Yellow Springs, Ohio Trip
There are a few essentials to pack when traveling to Yellow Springs, especially if you plan to engage in some of the outdoor activities we have listed.
Weather-Appropriate Gear
Even if you are only planning a weekend away or a day trip, having weather-appropriate gear is very important. A travel umbrella can be a lifesaver. But also bring a lightweight jacket in the fall, and lots of sunscreen in the summer!
Day Pack
It is quite convenient to do most of your sightseeing and outdoor trekking armed with a day pack. Everything you need can be comfortably carried, like your camera, keys, and water bottle.
Travel Camera
We can guarantee that you will want to take more than a few pictures in Yellow Springs as the scenery is highly photogenic. Models like the Canon Rebel 18-135mm are a great option for in-town and nature shots.
Comfortable Shoes
While hiking is not for everyone, even going shopping will require comfortable shoes.
Accommodation in Yellow Springs, Ohio
When planning your trip, remember that Yellow Springs remains a rather small town, meaning that finding lodging in the town can be difficult at times. Hotel options are quite limited, but there are several campsites and other vacation rentals to choose from.
Yellow Springs, Ohio Camping
Camping in Yellow Springs, Ohio is best done at John Bryan State Park. That being said, only 10 of the 60 campsites are wired up, so be sure to make your reservations early.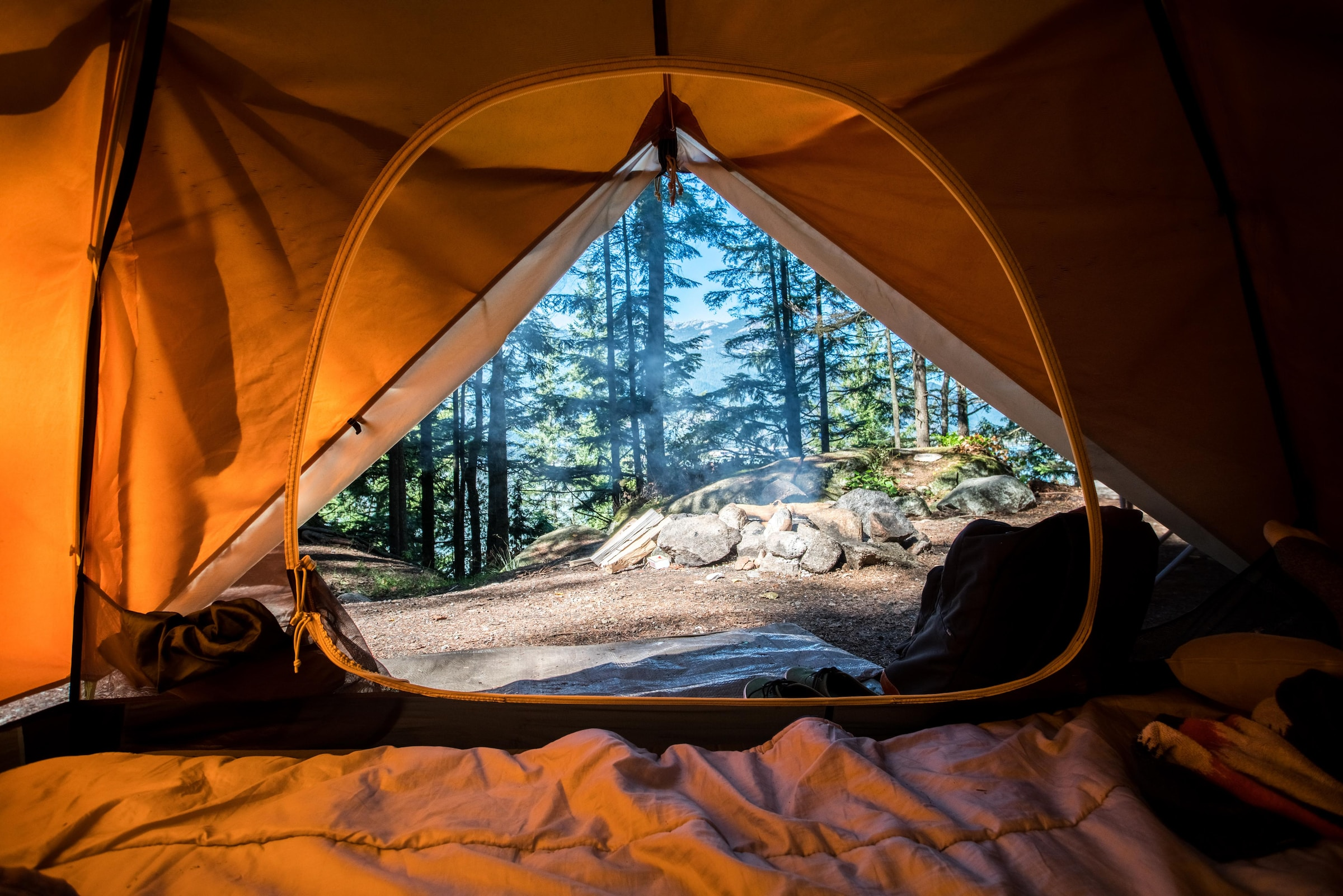 Clifton Garden Cabin near Yellow Springs, Ohio
Unfortunately, the accommodation options for cabins in Yellow Springs, Ohio are surprisingly limited. The Clifton Garden Cabin is one of the best options. It is a barn that was remodeled and is only a 3-mile drive outside of town.
Grinnell Mill B&B, Yellow Springs, Ohio
There are only a few rooms at this eclectic B&B which is actually a restored mill. The rooms and comfortable and clean, and a continental breakfast is also available.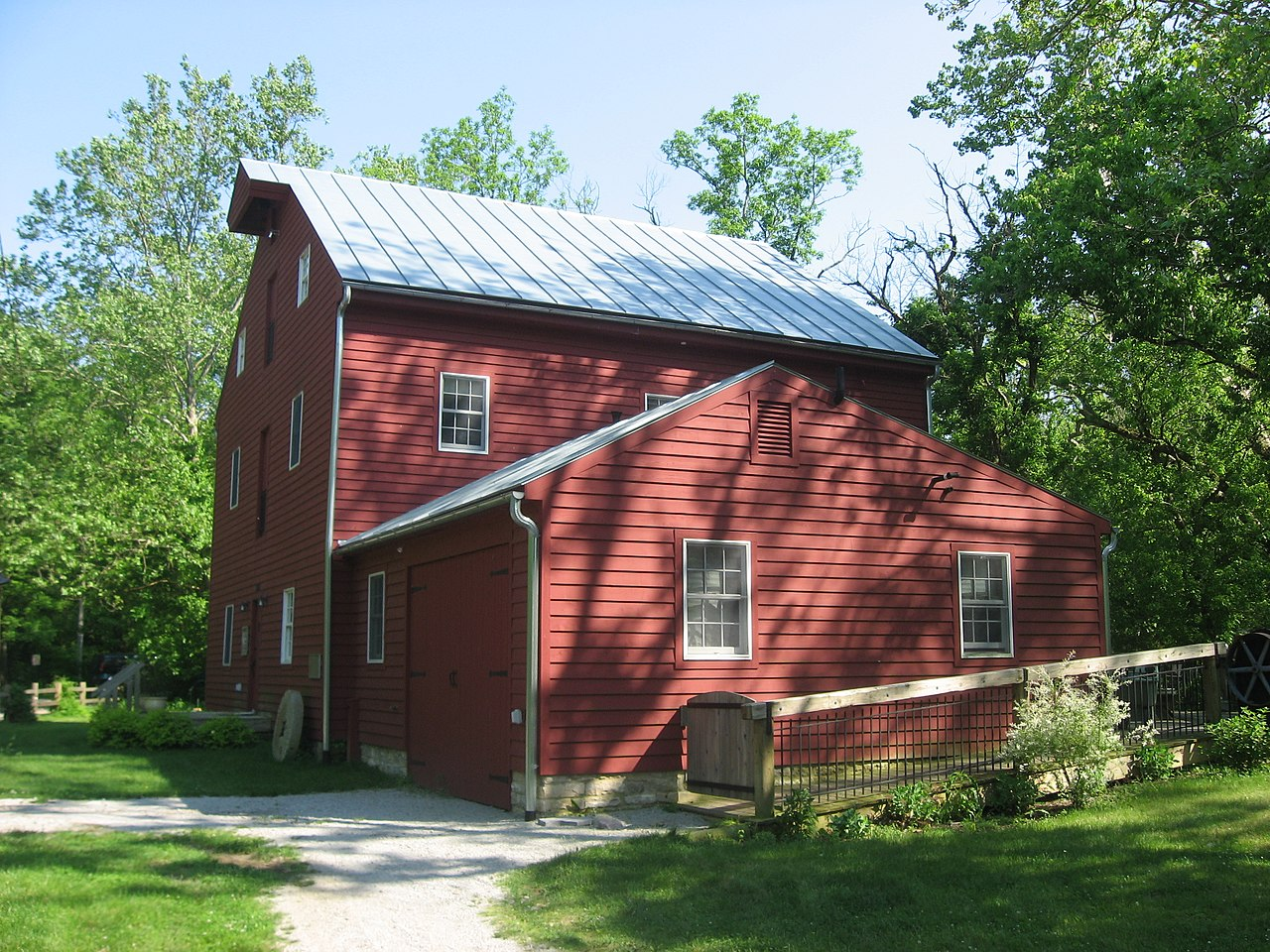 Jailhouse Suites
The old jailhouse, which was first constructed in 1879, is a self-catering accommodation option today. The Jailhouse Inn and Suites has clean and spacious rooms with quaint but well-equipped kitchenettes.
Mills Park Hotel Yellow Springs, Ohio
The most popular hotel in town is the downtown Mills Park Hotel. The hotel was built to resemble a 19th-century home, and there are around 30 rooms available for guests.
How To Get To Yellow Springs
There are a few different routes in and out of Yellow Springs, as it is quite close to several major highways.
When traveling from Yellow Springs to Cleveland, you can expect a trip of 195 miles. This is about a 3-hour drive.
When traveling from Columbus to Yellow Springs, the drive is straight across the I-70. It's about an hour-long drive of 55 miles.
From Cincinnati to Yellow Springs is about an hour and 15 minutes at 70 miles.
From Yellow Springs to Daytonwill be a short 30-minute drive of only about 18 miles.
Yellow Springs, Ohio FAQs
We're finishing off the article with some frequently asked questions that might help you plan your next trip to Yellow Springs, Ohio.
Can I Take a Day Trip to Yellow Springs, Ohio?
A day trip to Yellow Springs is a great idea. However, there are a lot of fun things to get up to, so it might be best to plan ahead and make sure you can fit all your favorite activities into such a short trip. If you do love the place and want to spend more time there, you might not be able to find accommodation at short notice since it's such a tiny town.
Are There Famous People from Yellow Springs, OH?
There are a few residents of Yellow Springs who have quite a reputation. The two most notable are Dave Cappelle, a local comedian who features on our list of Yellow Springs things to do. The actor John Lithgrow also grew up in this town and his father founded the Shakespeare Festival held by Antioch College.
What is the Yellow Springs, Ohio History?
The town has a very interesting historical background, having been established in 1825. The families, along with William Mills, who initially built and established the town wanted a utopian society that was entirely communal. Unfortunately, they did not have the luck in this that they were hoping for, but many believe that this approach is what made the town the ideal hippie destination that it is today. The various attractions like Super Fly Comics, Tom's Market, and the Village Artisans Co-Op with its textile art and other wonderful pieces, attest to this.
The Little Miami Railroad was built in the mid-1800s, which connected Columbus and Cincinnati to Yellow Springs. This helped the little town get on the map and helped to boost the popularity of the 1850 Antioch College.
Why is it Called Yellow Springs?
The town is actually named after a local natural spring called Yellow Spring. The water has a high iron content which dyes the surrounding rocks shades of rusty orange and yellow. The spring is on display on a short hiking trail listed above.
Where is Yellow Springs, Ohio?
You can find Yellow Springs in Greene County, southwestern Ohio. This is north of Cincinnati and east of Dayton and has several major highways running by.