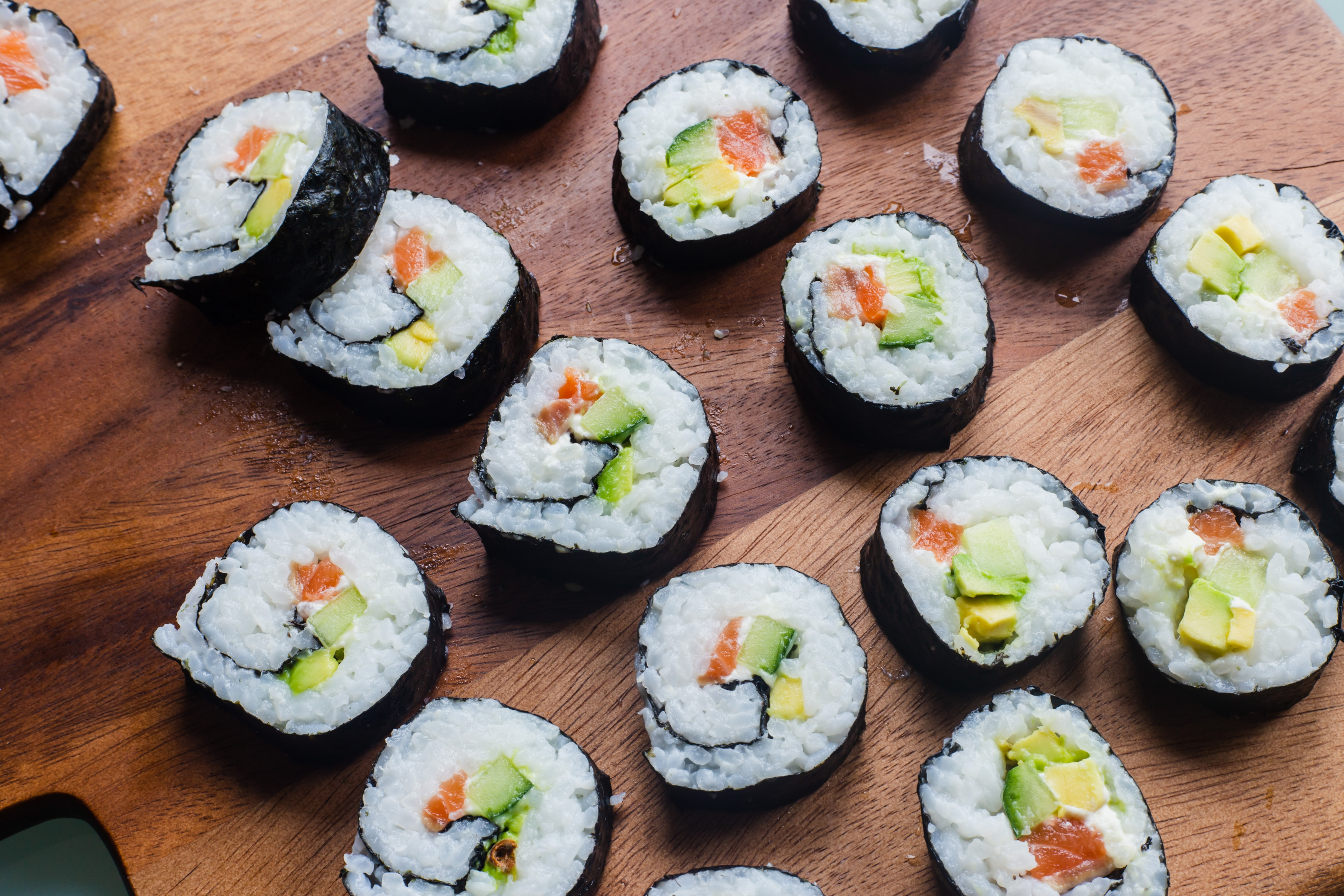 Asheville, North Carolina is known as a foodie haven with tons of award-winning restaurants that run the gamut in culinary creations: from gourmet cuisine to home-style cooking.
Of course, you can also find a wide variety of ethnic flavors here, including Italian, Mexican, Middle Eastern, and Asian.
Sushi is probably one of the most popular ethnic dishes you can find in Asheville, and the good news is that we have an entire list of places where you can eat this amazing Japanese food if you happen to be in the area.
Whether you're looking for a fine dining establishment for a formal sit-down affair or a casual, no-frills eatery where you can enjoy great food at affordable prices, we have something to suit every budget and taste!
Read on to discover where you can eat the best sushi in Asheville, as well as other Asian and Japanese cuisine.
10 Recommendations For The Best Sushi In Asheville
1. Green Tea Sushi Asheville
First on our list of the best sushi restaurants in Asheville is Green Tea Sushi. This down-to-earth roadside establishment in West Asheville has a sushi bar and also serves a variety of Thai and Chinese dishes.
You can also find delicious cocktails here, as well as one of the largest appetizer menus of any other spot on this list. Think garlic shrimp, crab cakes, popcorn shrimp, miso soup, and dumplings.
For your main entrée, choose from their huge selection of sushi rolls, fried rice, Bento boxes, teriyaki, and noodles. Also, remember to save room for dessert.
The atmosphere at Green Tea Sushi is family-friendly and people tend to gather here at around 6 p.m. on weeknights. Grab a spot on the outdoor patio on a warm evening or sit inside the cozy wood-clad interior with Asian-inspired decor.
2. Mr. Sushi Asheville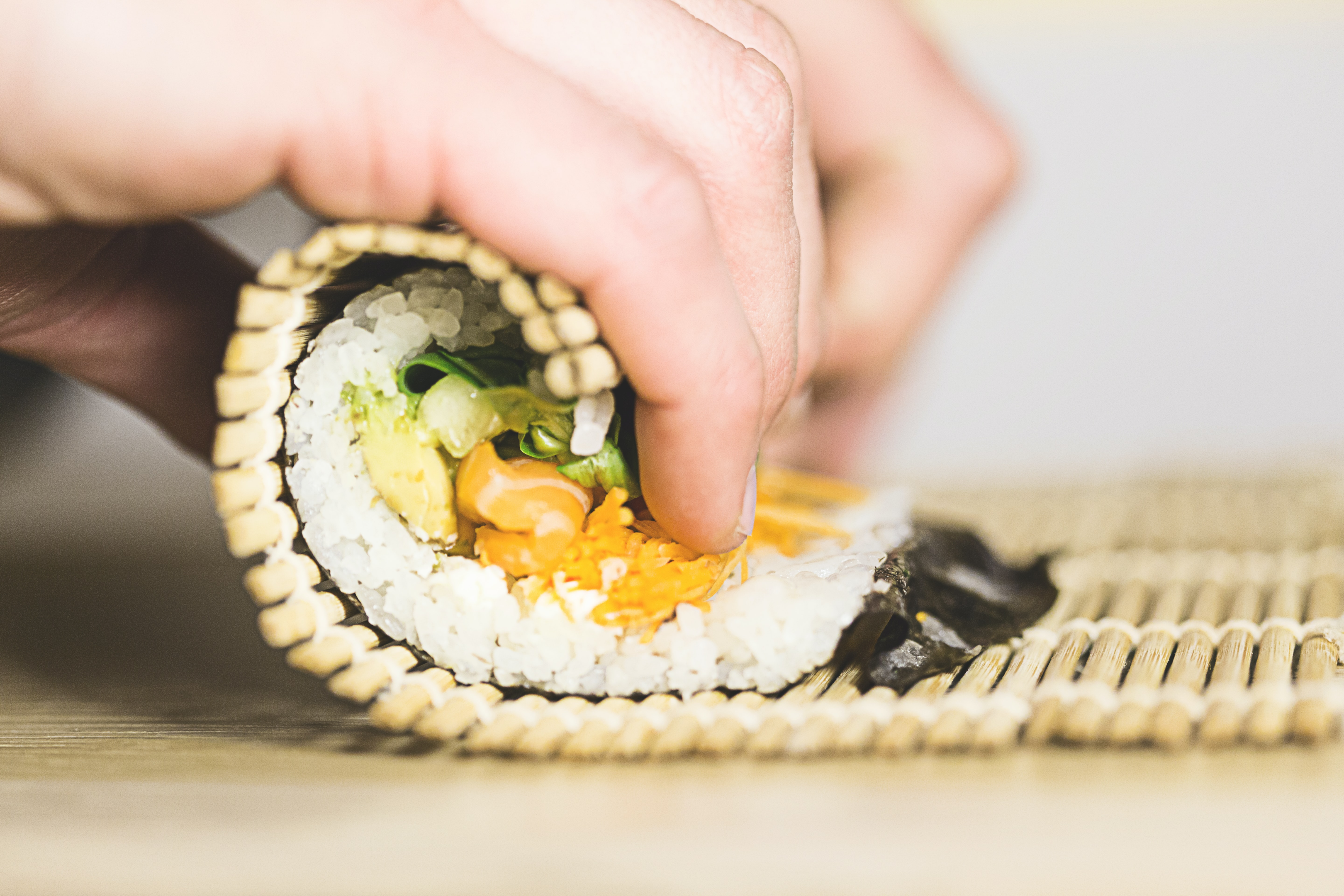 Sure, the name 'Mr. Sushi' might sound like clickbait, but you'll have to take our word for it when we say that this is one of the best sushi restaurants in Asheville.
Featuring an open kitchen, patrons can rest assured that they will only be eating the freshest ingredients whether they choose to dine in or get takeout from this family-run business – and with a menu as large and delicious as theirs, it's impossible not to over-order.
Try their tempura shrimp, specialty rolls, or their combination sushi platters, although you can't go wrong with any one of their other Japanese dishes either. Top it off with their dessert sushi or Japanese ice cream for the perfect end to your meal.
3. Soba Sushi & Noodles (Weaverville)
Though not technically in Asheville, we snuck Soba Sushi & Noodles on our list of best sushi restaurants for their fast service and beautiful plating presentation. They also serve a little bit of everything, from soups and salads to noodle bowls and stir-fries.
Be sure to check out their sushi lunch specials as well, which include your choice of sushi roll with a side of miso soup or a salad.
Wash it all down with a cup of Soba's hot tea, which comes in two flavors – green tea or ginger honey. The ginger honey tea is deliciously sweet and chock full of shredded ginger, which is great for soothing an aching belly after devouring one too many items from the menu.
Take advantage of the outdoor patio when the weather is fine, or grab a seat at the sushi bar inside.
All in all, Soba Sushi & Noodles is a great Asheville sushi place if you're looking for something less touristy than some of Downtown Asheville's other Japanese Restaurants.
4. The Madness Asheville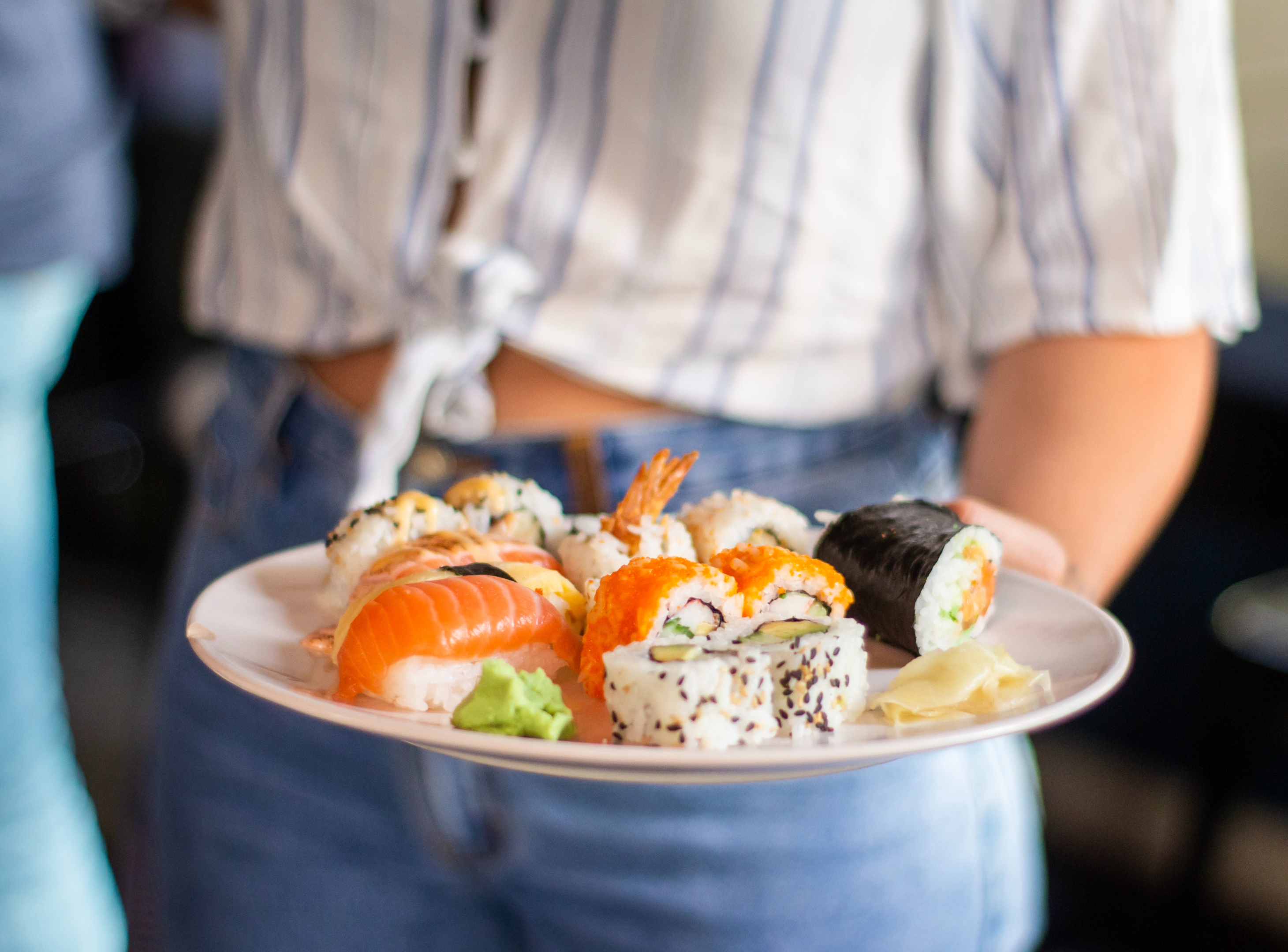 If you're looking for the best sushi in Asheville alongside gorgeous cocktails and mouthwatering burgers, look no further than The Madness!
This trendy establishment is a great spot to satisfy all your cravings without breaking the bank, even if it can get a little crowded.
Their sushi is fresh and you can choose between moriawase (mixed sushi platters) and an a la carte menu that includes unique specialty rolls. They also have a Bento box featuring a great assortment of items.
But that's not all – The Madness also offers classic burgers with a few creative twists that the non-sushi lovers (gasp!) in your party will appreciate.
You could order a little bit of everything here – that way you won't miss out on anything this burger-sushi fusion joint has to offer!
5. Red Ginger Dimsum & Tapas
This Asian restaurant in Downtown Asheville, NC, might not be known for its sushi, but it is a pretty great all-rounder when it comes to Asian tapas.
Find Bento boxes, summer rolls, Asian pancakes, sushi rolls, fried rice, and every kind of dumpling you can think of. They also have vegetarian, vegan, and gluten-free options, making this an excellent option for those with food preferences and intolerances.
Red Ginger Dimsum & Tapas also has a great selection of wine and cocktails to pair with your meal, as well as a variety of non-alcoholic drinks.
Get at least two to three dishes for each person in your party, that way you can try a bigger variety of menu items; plus, it's more fun when you share. Order the dumplings with the sushi – we promise you won't regret it!
Although Red Ginger offers reservations from Mondays to Thursdays, there's usually plenty of room for walk-ins, especially during off-peak hours and weekdays.
6. Ukiah Japanese Smokehouse
For anyone looking for hardcore Japanese restaurants in Asheville, NC, Ukiah is your go-to. Situated in Downtown Asheville, this exotic smokehouse draws on a range of incredible flavors from Japanese cuisine, offering a unique blend of Japanese street food and Southern BBQ.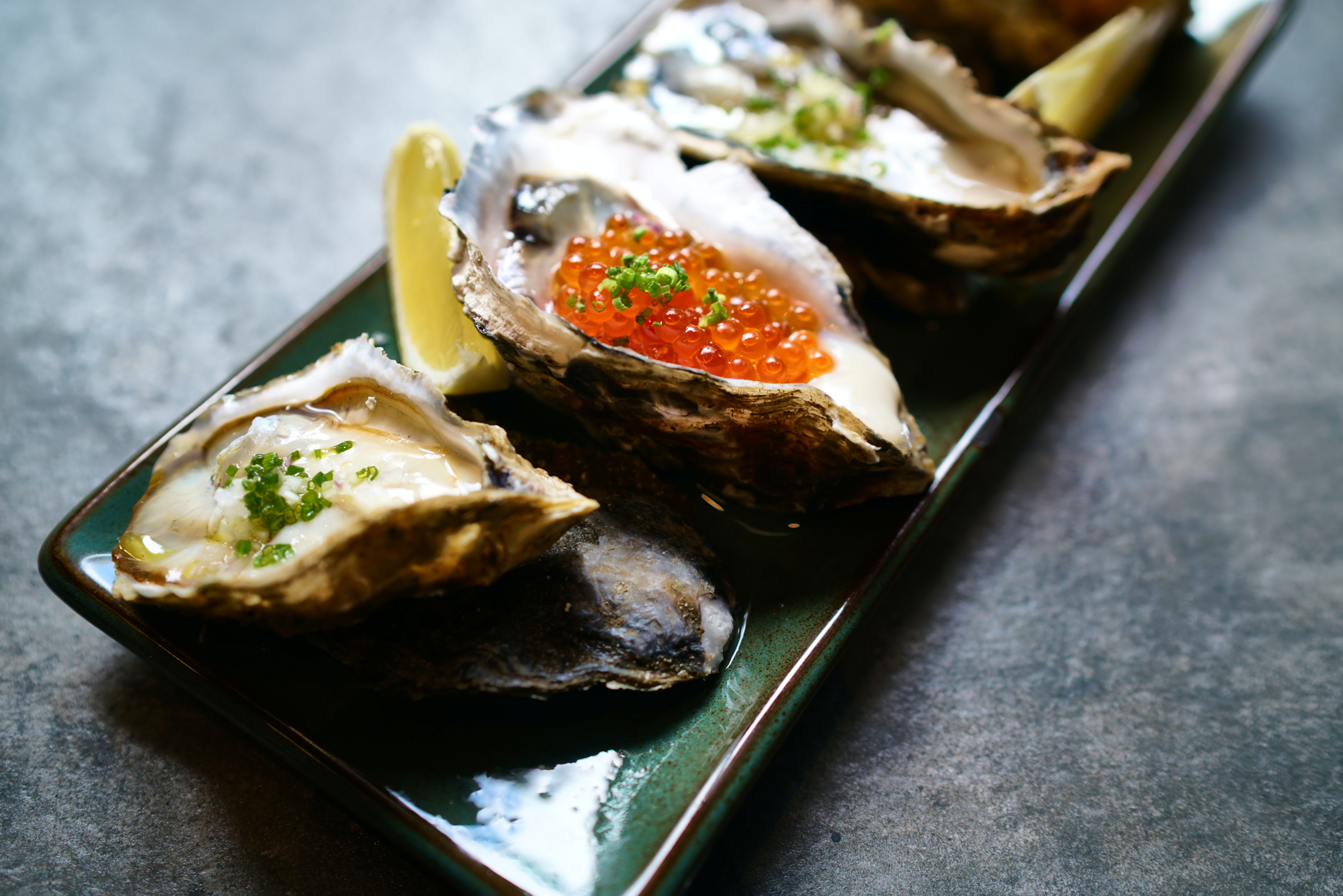 They also have a raw menu that includes fresh oysters and salmon sashimi, but that's about as far as their sushi menu goes. Still, we've included them here for their fun atmosphere and excellent service. They also have several vegetarian, gluten-free, and vegan options that you can try.
7. Umi Sushi (Hendersonville)
Another fantastic option if you're looking for amazing sushi restaurants near Asheville, NC, Umi Sushi is run by the same owner as Red Ginger Dimsum & Tapas.
Set in a busy location in Downtown Hendersonville, Umi is a favorite for the freshest sushi rolls and lunch specials. They also specialize in a range of other Japanese dishes and are considered a fine dining establishment.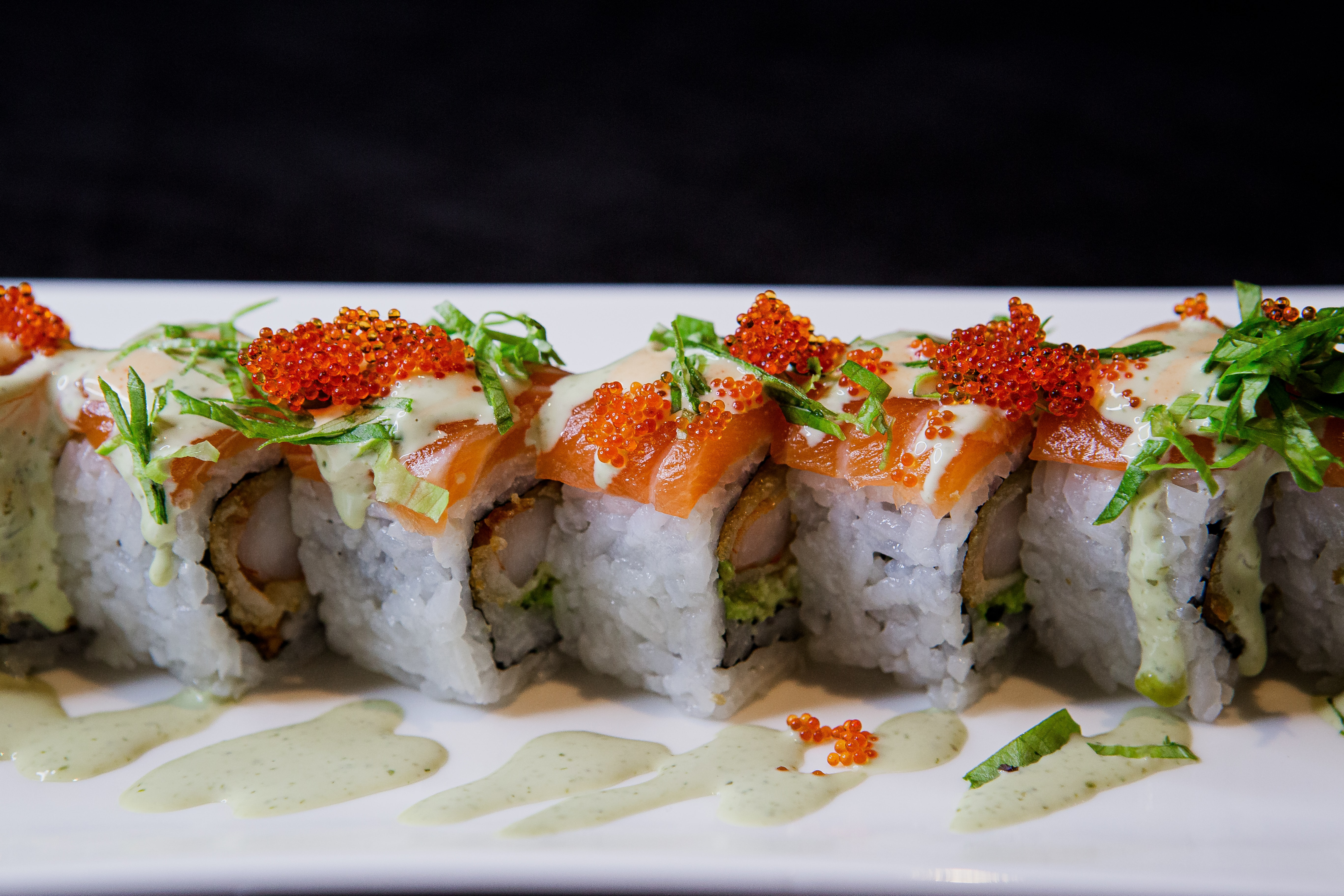 Try one of their entrées from the sushi bar or order from their extensive a la carte sushi menu. Either way, you won't be disappointed!
Umi Sushi is also an excellent option if you're planning to spend the day exploring the area surrounding Asheville and pay a visit to places like DuPont's waterfalls or the wineries in Hendersonville.
8. Wasabi Japanese Restaurant
An award-winning eatery with a cozy vibe; you'll want to check out Wasabi Japanese Restaurant the next time you're in Downtown Asheville.
Conveniently located and open until late, Wasabi is a delicious sushi restaurant that also serves other Japanese fare, including ramen, teriyaki, and hibachi dishes.
While it may not be everybody's go-to sushi restaurant, Wasabi is clearly doing something right, having been awarded the title of best sushi in Asheville for seven consecutive years.
With this kind of achievement under its belt, how can you resist not dropping in to see what all the fuss is about?
Be forewarned, however, this sushi place can get pretty busy, especially during peak hours on a Saturday night.
9. Yum Poke Spot
If you're in the mood for something different, head to Yum Poke Spot for sushi burritos and poke bowls.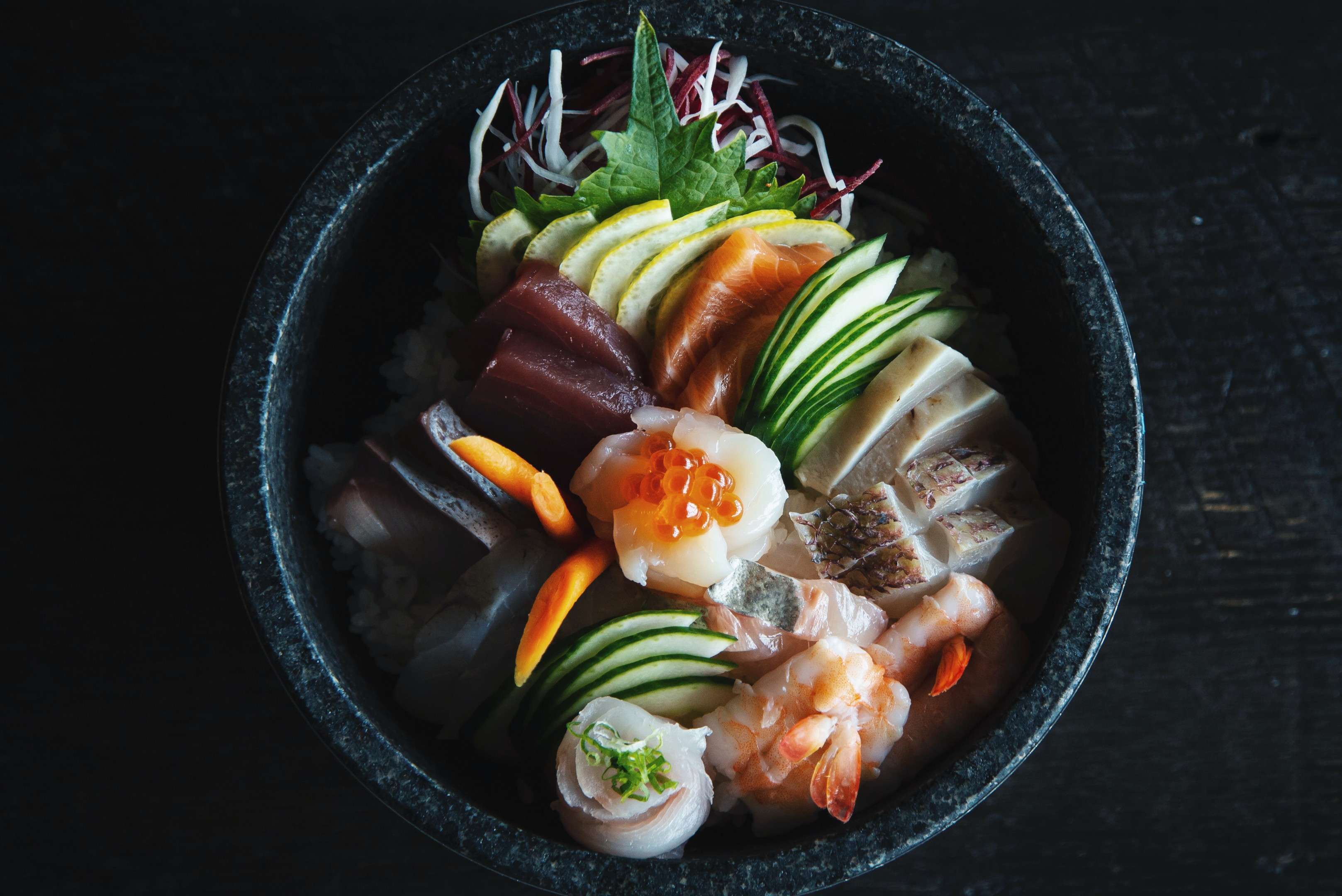 What is poké you ask? Poké is a Hawaiian dish that consists of diced pieces of raw, marinated fish – usually tuna – which is served over rice and topped with vegetables. Though technically not sushi, poké shares many of the same components as our favorite dish, so you can see why we've included it on this list.
At Yum, you can build your own poke bowl, starting with your choice of protein and white or brown rice. You can also substitute your rice with salad. Then, pile on toppings like cucumber, mango, avocado, carrots, roe, scallions, and fried garlic.
Not sure which combinations work well together? Opt for one of Yum's signature poke bowls instead of building your own. They have vegan, gluten-free, and lactose-free options here, too.
10. Zen Sushi Asheville
Zen Sushi is a family-owned sushi restaurant that also serves other Japanese fare in a casual setting.
Although the interior may be a little kitsch, it is by no means an indication of the food that they serve, which includes vegetarian and gluten-free options. They also have one of the largest menus out of any of the other sushi restaurants on this list, so you're bound to find something you like here!
For those looking for a fast lunch special, Zen Sushi offers a two and three-roll menu with your choice of miso soup or a salad. Another option is their Sashimi Lunch, which consists of an assortment of raw fish served with a steaming bowl of rice.
For dinner, choose from a wide array of appetizers, specialty sushi rolls, noodles, soups, and Bento boxes. Don't forget the wine, beer, and sake, and you'll also want to save room for dessert!
Oh, and did we mention that Zen Sushi is super affordable, too?
Typically, you won't need to make any reservations at this sushi restaurant, although they can get a little busy on the weekends.