Boston, Massachusetts, is a city steeped in history and has much to offer a potential resident on various fronts. In addition to all its prestige and history there is also a great deal of activity in and around the city streets. Think of the Boston Pops, Fenway Park, and the famous Boston Cream Pies – not to mention the prestigious higher education institutions.
We have made an extensive list of everything that living in Boston means, the good and the bad. Anyone who considers moving to Boston should know all the sides of life in this city so that an informed decision may be made. One of the biggest draws that Boston offers is the small-town feel among individual neighborhoods while still affording residents the amenities and convenience of city life.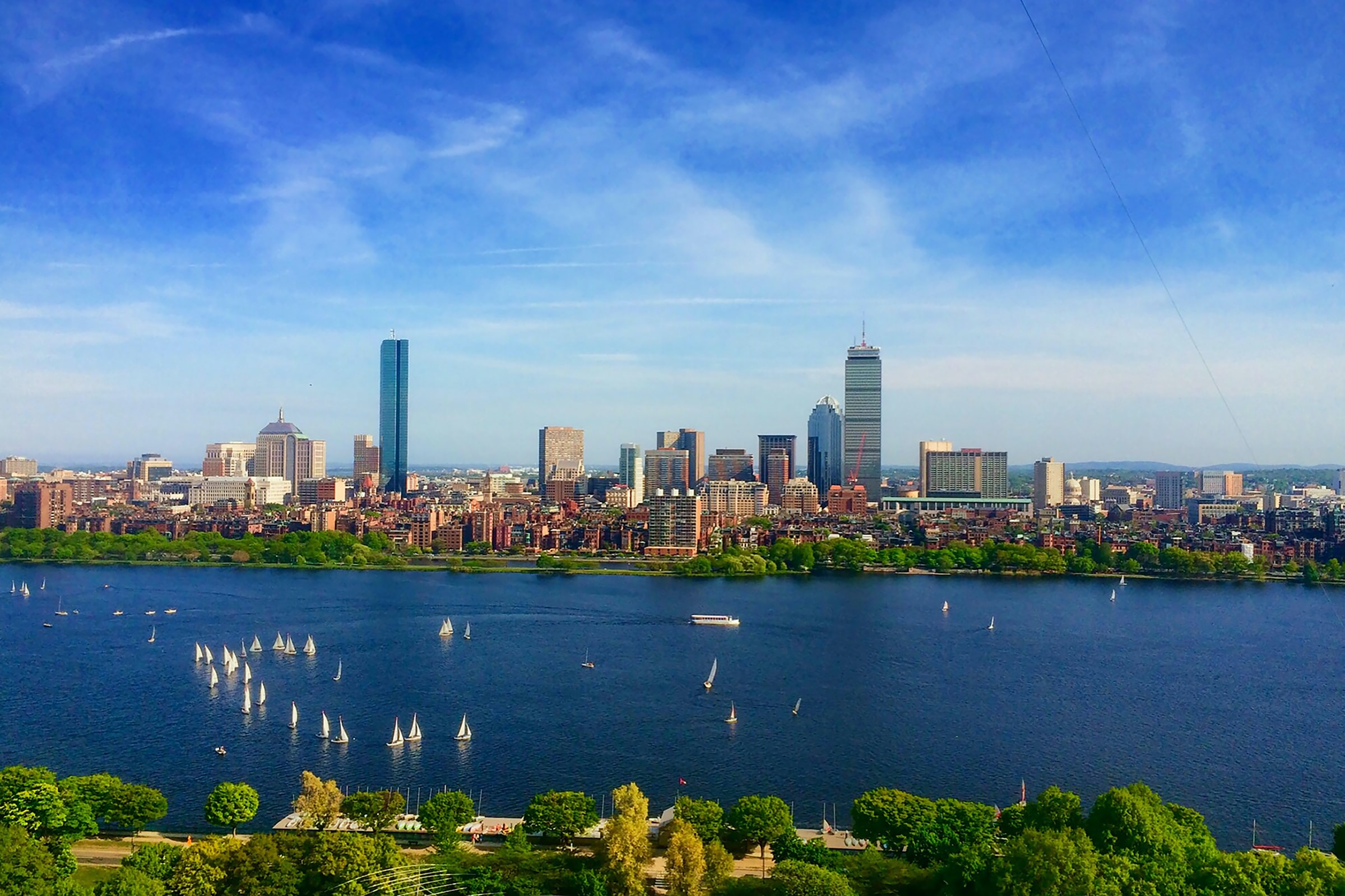 Cons of Living in Boston
As always, we must begin with the negatives. As with any destination there are some things about life in Boston that are not for everyone, and if you are planning on moving to Boston it is best you have all the facts at hand. But do not fear! We will be discussing the pros as well.
Limited daylight hours
Due to Boston's position in the country, it tends to get dark in the afternoons for a large portion of the year. While many people are not particularly bothered by this, it could present a real problem for some. Common ailments associated with this are feelings of tiredness and feeling drained. The lack of sunlight and abundance of cold weather and short daylight hours can also lead to Seasonal Affective Disorder (SAD).
Density
Living in Boston means living in close proximity to your neighbors. The population is extremely dense, and this means that there are a great many dense neighborhoods in the city. When considering the population, the landmass that Boston takes up is significantly smaller than other cities with similar population counts. This also means that crowds in the city are pretty much expected.
Lots of walking
Parking in Boston is a nightmare – mostly due to the dense population, so living in Boston means that you will be doing a lot of walking. This is pretty much the walking city because whether you have your own car and need to find a parking spot, or you are taking public transport, your everyday life will involve a lot of walking. In the summer, this may be fine, but it can be problematic in the winter, especially when the average commuter walking distance is around half a mile each.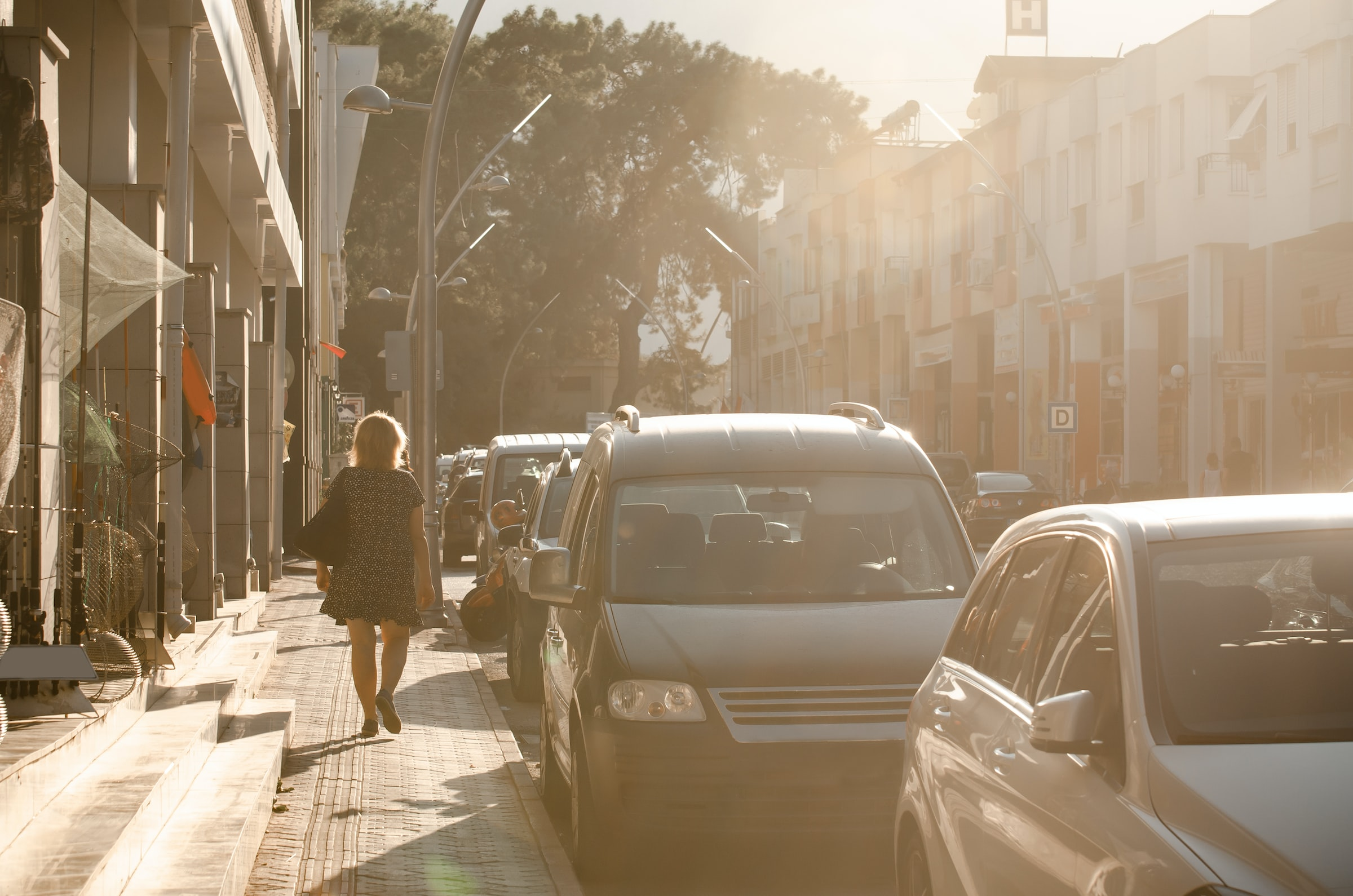 Smaller living spaces
This ties in with the higher cost of living because your money will naturally buy you a much smaller space in Boston than in other parts of the US. No matter where you live after moving to Boston you are bound to be living in a smaller space than you have in other cities, regardless of whether you are renting or buying.
Fitting in can take time
Neighborhoods in Boston are close-knit, which means there is a reluctance to outsiders. However, that does not mean that locals are grumpy and prickly as they are sometimes expected to be. Adjusting to life in Boston can take time as the locals take some time to warm up; however, if you are taking your time with people then you could end up making lifelong connections.
Difficult landlords
It can be exceedingly challenging to find and secure rental units when moving to Boston. This is largely attributed to the number of college students coming to the city. This has made the rental market incredibly competitive, and many landlords lack the experience required to efficiently manage their properties or are eager to take advantage of prospective tenants. We urge you to review any contracts or leases carefully; it could also be advantageous to employ real estate agents to assist with these matters. Also bear in mind that rent prices can be quite high as well.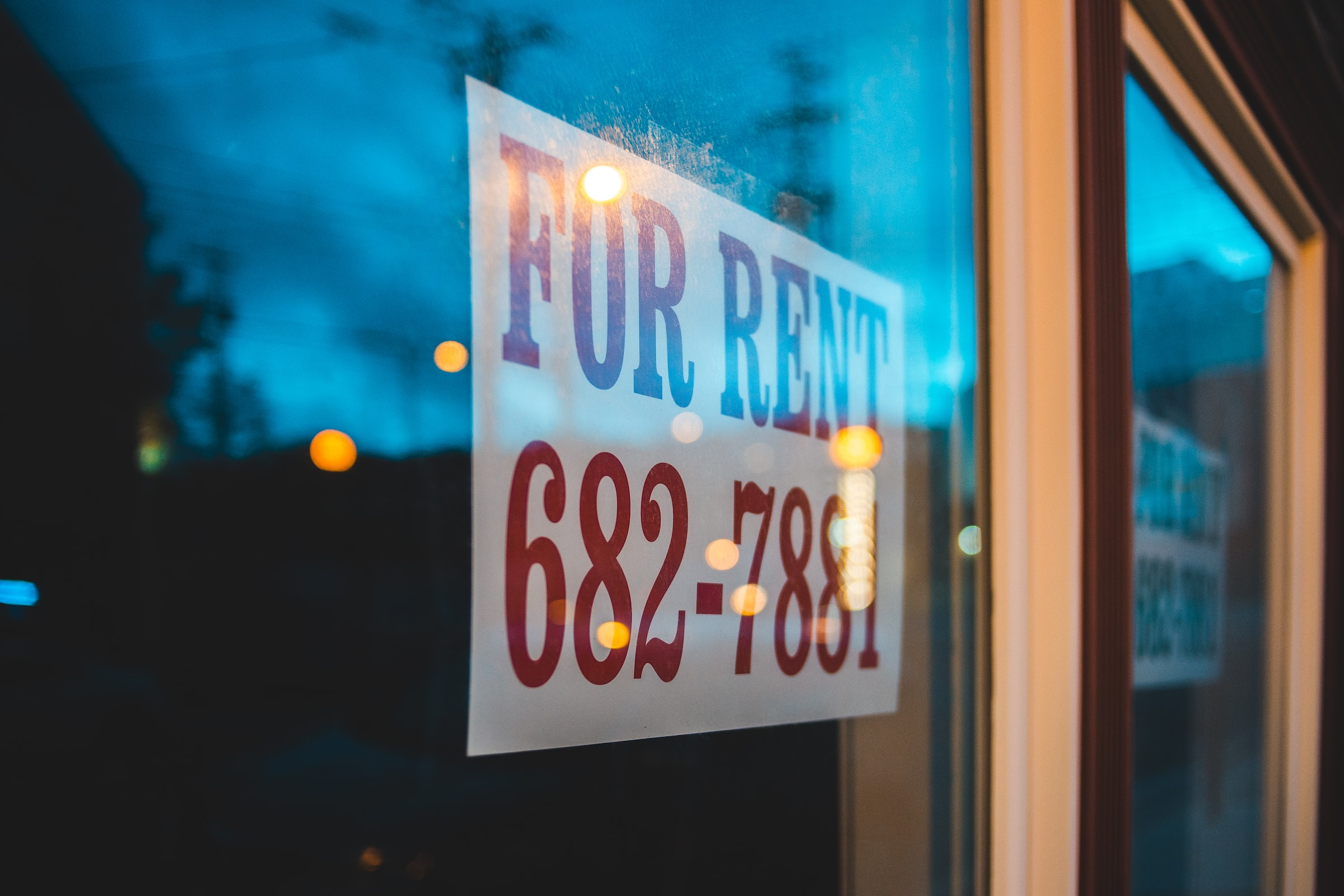 Expensive flights
Although Logan Airport is easier to reach, it is also smaller than other airports around the area which means that it is not as popular with major airlines. This means expensive flights, which can be a problem for the regular traveler. Larger airports will inevitably carry more affordable fees.
Lackluster night life
If you are moving to Boston then the night life might serve to disappoint. While there is an abundance of pubs, bars, and clubs, they close at or before 2 am. Another thing to bear in mind is the high cost of living, which inevitably means higher alcohol prices.
Parking is a headache
We have already touched on this briefly, but the dense population means that parking is terrible. It also tends to be expensive. Especially in business districts, it can be nearly impossible to find a decent parking spot, and if you do you can be prepared to pay a pretty penny for it. Due to the difficulty in finding street parking, many residents opt rather to pay monthly for their parking spots. Moving to Boston means your car is sure to become a much more expensive amenity fairly quickly.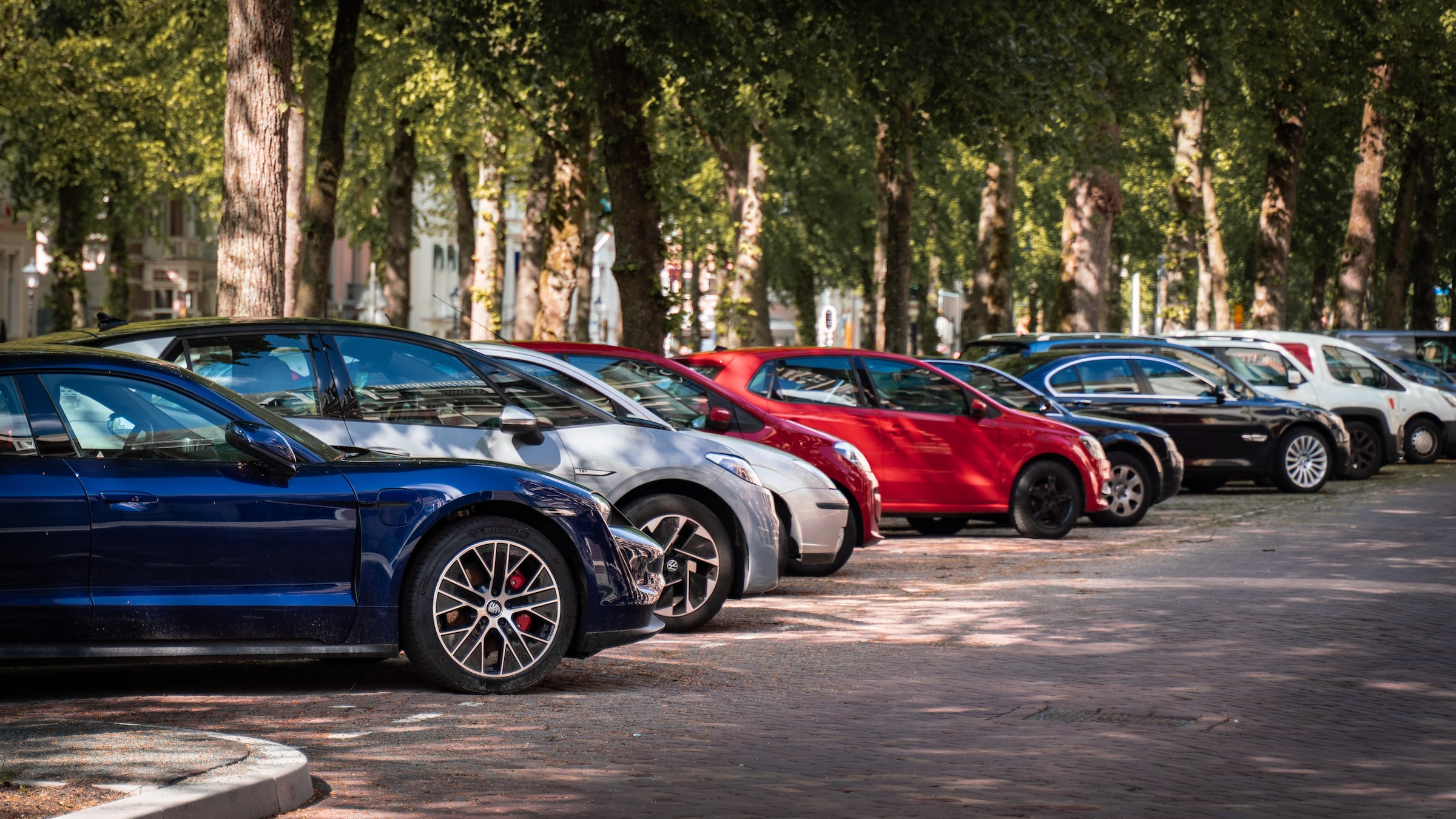 Nightmare traffic
Boston does not have a grid system, and it is busy, much busier than most other places of the same size. Furthermore, the city is not easy to navigate. There are many confusing city streets and roundabouts to contend with. It has consistently been ranked the city with the worst congestion in the states. On average, the city sees about 150 hours' traffic per year.
Bitter winters
Summertime in Boston can be fantastic, but winters are challenging. Freezing temperatures are not uncommon, and the average does hover around those numbers in general. Ice and snow may be your companions until March or April.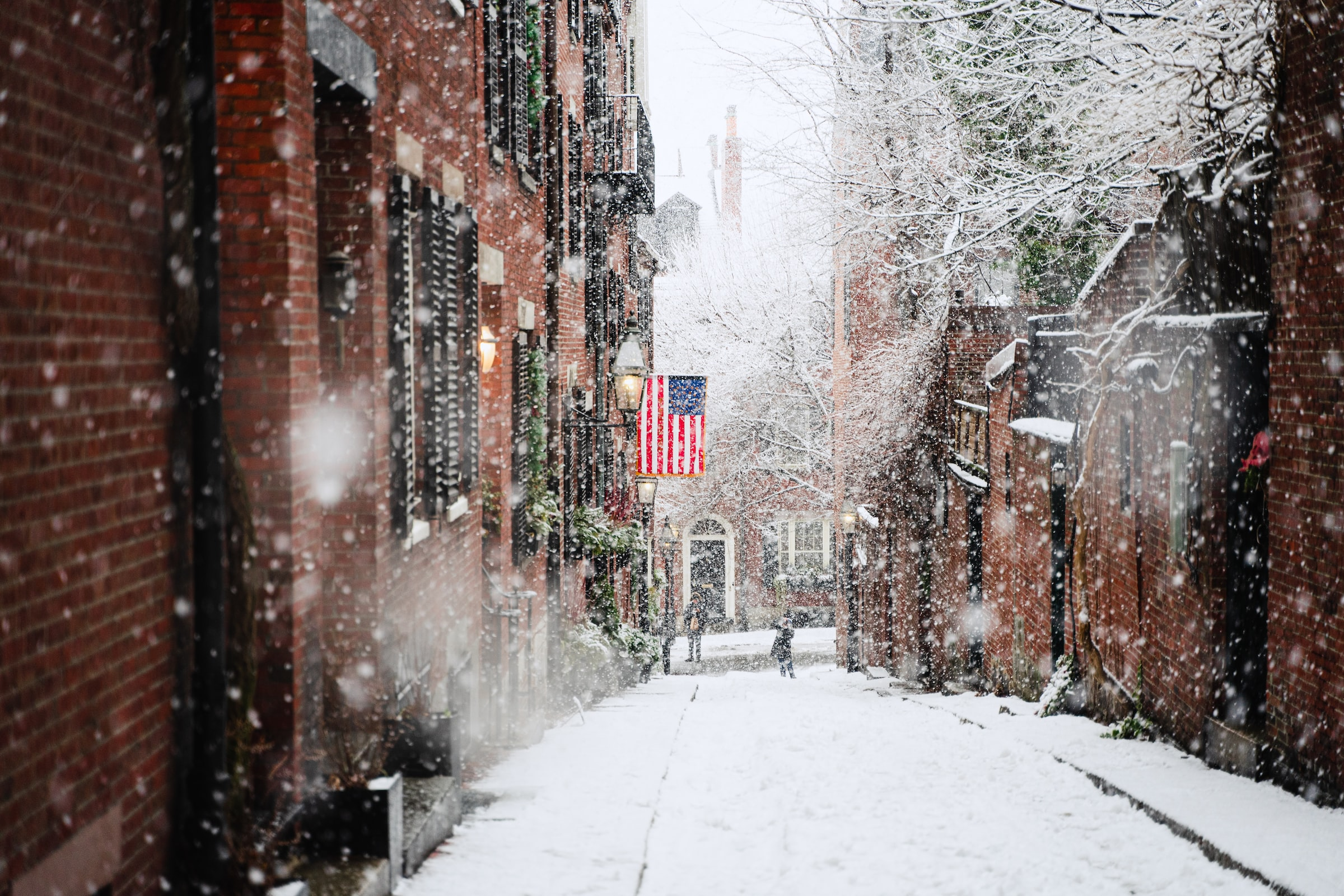 Cost of living
Boston's cost of living can be quite high. This is an important fact to consider when moving to Boston, especially from a place where the living costs are lower. Costs of living in Boston continue to rise every year. This includes all aspects of life. Housing costs, transportation costs, overall living costs, etc. The housing costs in Boston are 48% above the national average, so financial pressures are high and having multiple roommates is common.
Pros of Living in Boston
Now that we have covered the main cons of life in Boston, we need to get right onto the pros.
Sports culture
Some of the most famous sports teams make their home in Boston. To name but a few there are the New England Patriots, The Celtics, Boston Bruins, and The Boston Red Sox. Perhaps the most famous Major League Baseball stadium is in Boston – Fenway Park, or try TD Garden. Catching games becomes quite easy then.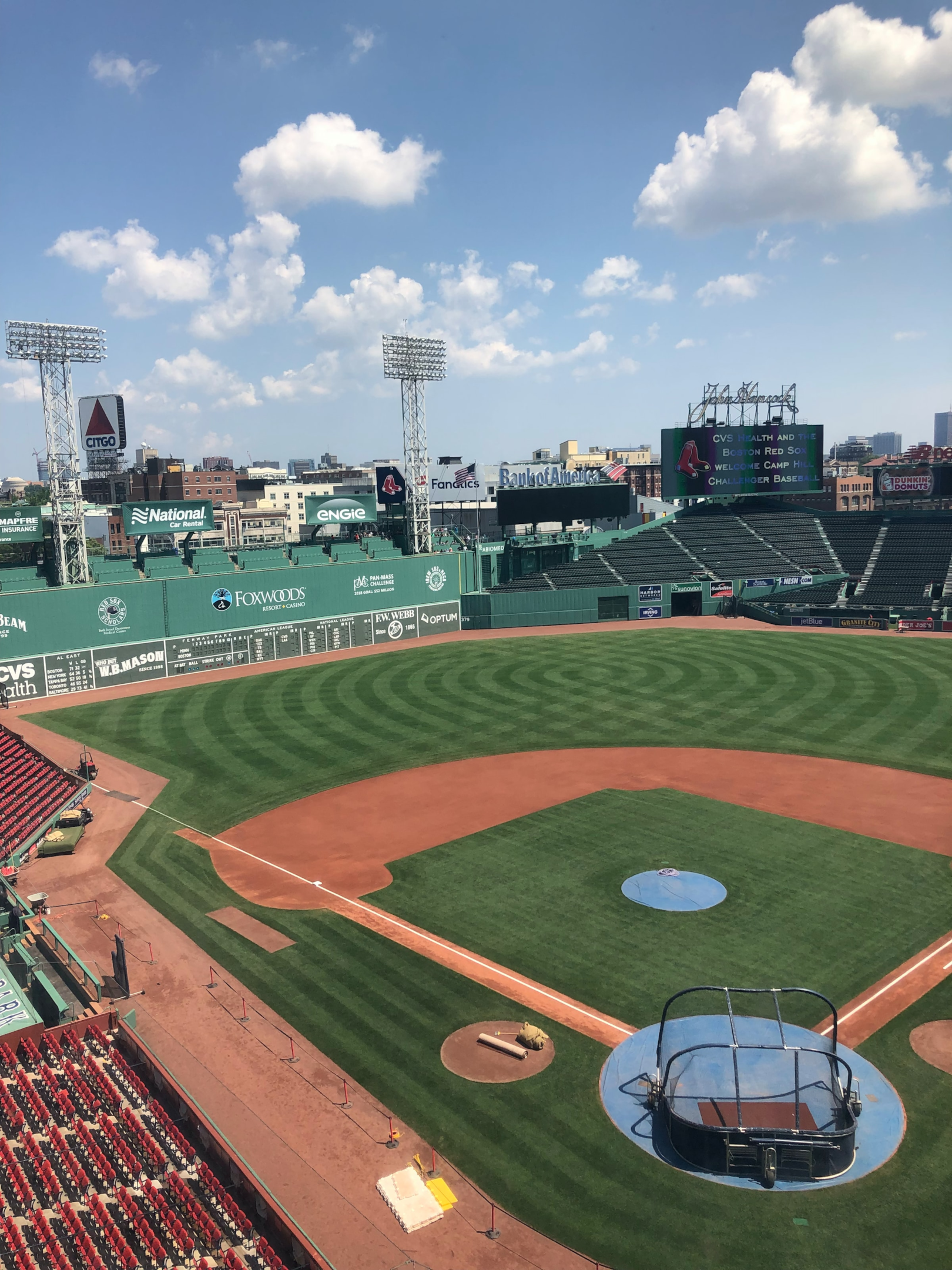 Healthy lifestyle
While living in Boston means high costs of living, it also means a high standard of living and quality of life. Medical care, for example, is excellent. The Massachusetts General Hospital is in the top 3 ranked hospitals in America. The surgeons and doctors are exceptional, and there are a great many innovative medical programs. Furthermore, the vast majority (98%) of Boston residents have health insurance.
Strong Economy
The job market in Boston is strong and secure thanks to the thriving economy. Specifically the finance, education, and tech sectors are thriving. Job opportunities are growing immensely in Massachusetts, Boston specifically. It is a strong business hub and an oasis for young professionals looking for a solid start to their careers.
Public green spaces
Boston is surrounded by an abundance of green space that offers a beautiful escape from the concrete jungle. Famous examples are the Greenways, Esplanade, Fenway Gardens, and Boston Common (the first public park in America), and this is only a few of the lakes, parks, and other outdoor spaces in the area.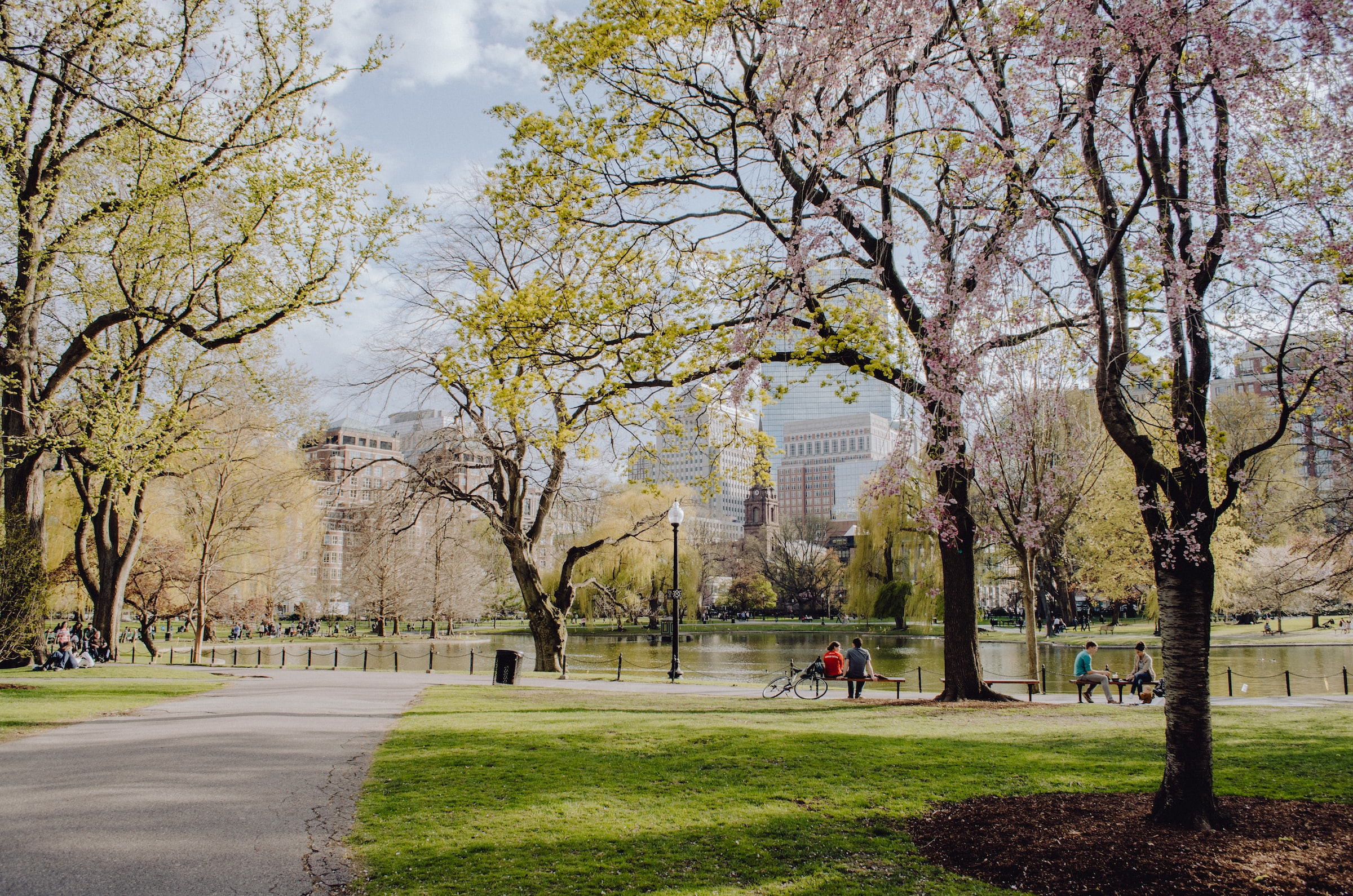 Diverse neighborhoods
There are many different neighborhoods in Boston, and quite a few cultural neighborhoods to boot. Moving to Boston means that there is sure to be a neighborhood that suits your needs. There are ethnic neighborhoods, fast-paced neighborhoods, and laid-back neighborhoods, etc. There are also some famous Boston neighborhoods to consider, like Chinatown, Beacon Hill, and North End.
Comfortable summers
Although Boston's weather in the winter leaves much to be desired, the summers are mild and pleasant. Summer temperatures remain moderate with temperatures rarely rising above the 80s.
Educational opportunities
The Boston public school system is quite impressive, along with all the phenomenal after-school opportunities. The major schools in the Boston metro area are unrivaled, as are many of the colleges around. Boston has a reputation as a college town, and it has definitely earned that moniker.
When we are talking only of schools then, we should mention institutions like the Boston Latin School, which is truly one of the historic sites that Boston has to offer. Universities include the famed Massachusetts Institute of Technology, among others. It is truly a paradise for any college student, even those attending community colleges.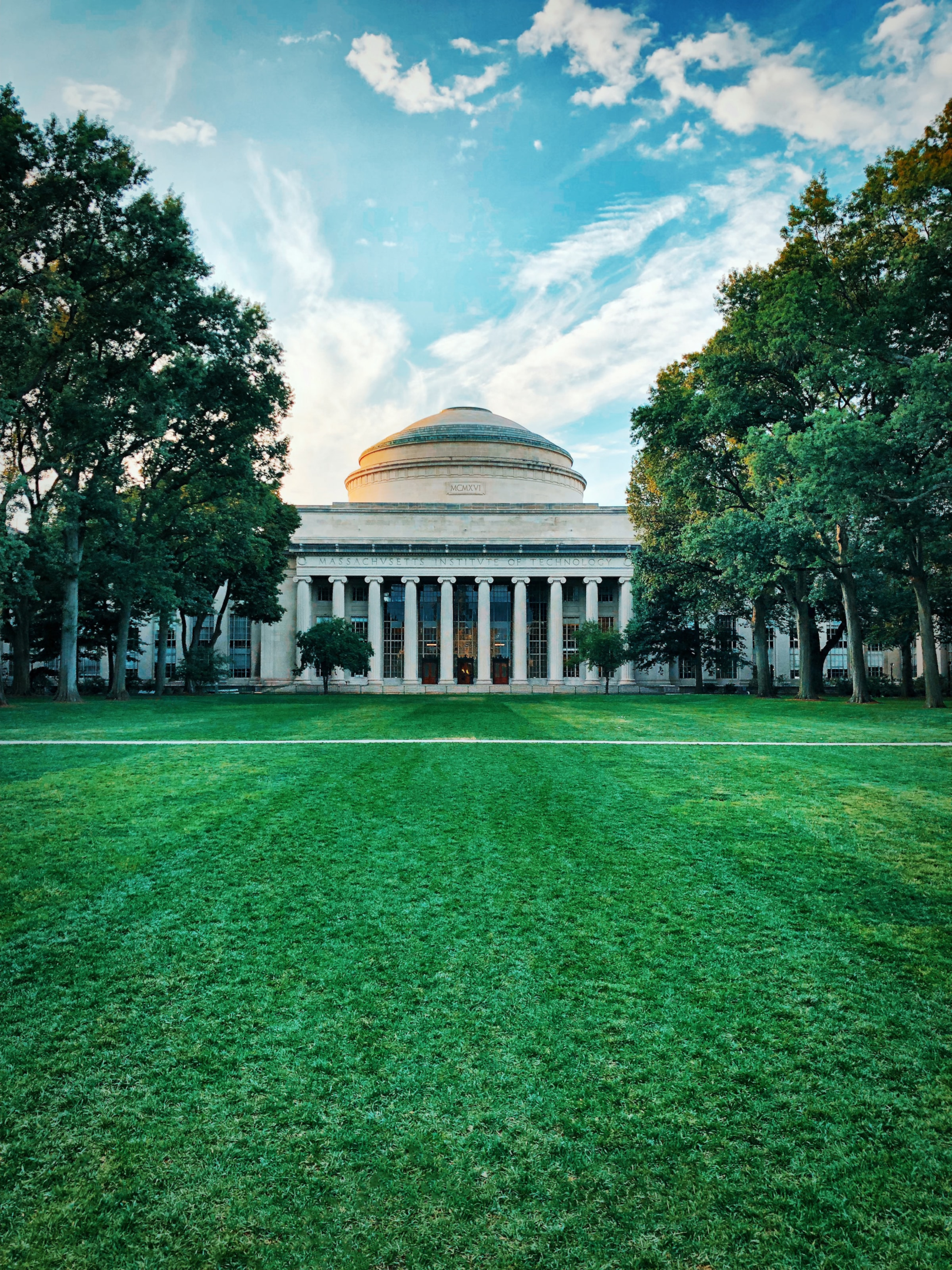 The food scene
Boston being a diverse city with many different ethnicities, means that the food scene is quite attractive, especially for Italian cuisine and seafood. North End, specifically, can serve up some fantastic Italian food. Overall, however, Boston has around 3,000 restaurants.
Boston is safe
Boston is counted as one of the top 15 safest cities in America. This is based both on reports from residents and crime statistics. Most neighboring cities do not enjoy the same kind of safety as Boston does. The violent crime rate in Boston remains well below the national average. This does not only apply to the city limits, but also to the rural areas. This makes moving to Boston a most attractive prospect for young families.
Extensive public transportation system
Boston's subway system was the first of its kind in America. It dates back to 1897 and the city has expanded along with this system. The Massachusetts bay transportation authority has ensured for fantastic public transportation opportunities in Boston. This naturally suggests that living in Boston without a car is certainly possible. Boston is also one of the most walkable cities in the US, which saves a lot of money that can go towards the housing market with the high average rent to consider. Needless to say, public transit is a major positive point for city dwellers.
Cultural opportunities and experiences
Living in Boston means access to amazing art, music, and history. Cultural opportunities are numerous and vast. The architecture in Boston is beautiful and the many historical sites like Harvard Square, Bunker Hill monument, and the Old North Church are quite the sites to see. And the city center itself has a rich history to offer. There are a lot of museums, historical buildings, and art galleries around the city to marvel at. And Boston is home to the Freedom Trail, where you can view some important elements of the country's history.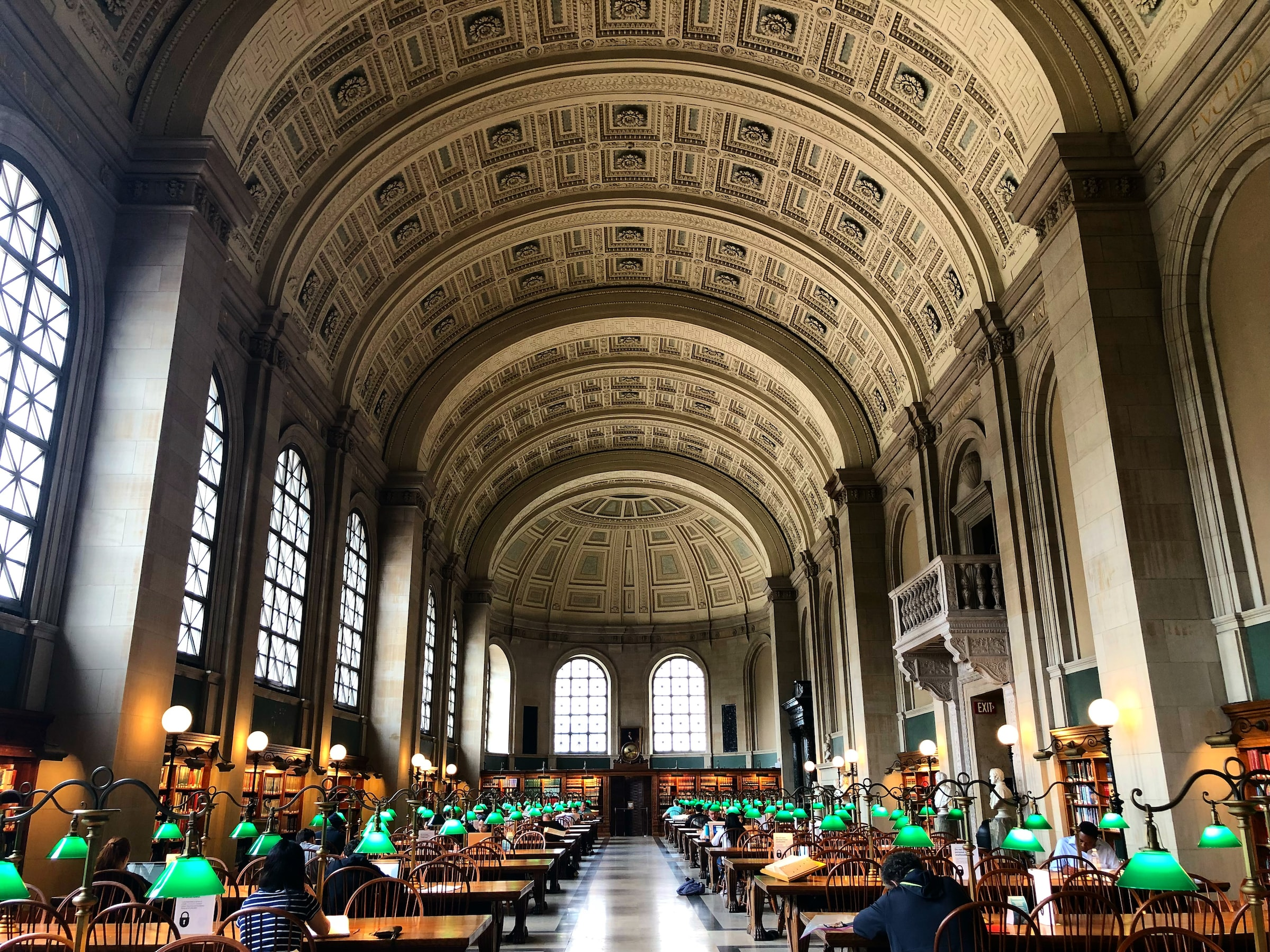 Location, location, location
Moving to Boston means you will never be bored. It is a central location that makes travel around the Northeastern United States simple. The New England fall is legendary and remains a major vacation destination. There is also access to the Boston harbor and several beaches. There are also several large metropolitans around the city, like Philadelphia and New York City. Destinations like the Plymouth Plantation, Martha's Vineyard, Cape Cod, Salem, and San Francisco are nearby.
In Closing
This New England location has a lot to offer, from the confusing city layout to the delicious clam chowder, but in the end, only you can decide whether Boston is the right place for you and your family.