Who doesn't love breakfast food? Bacon, egg (however you like it), toast, biscuits, even cereal. These are all iconic ingredients for the perfect start to the day. We have compiled a comprehensive account of Wendy's breakfast hours and the experience as a whole.
To start, we have to emphasize that most Wendy's locations serve breakfast for a selected time only. They do not serve breakfast all day, usually, so it is important that you pay attention to your local Wendy's breakfast hours.
Wendy's is a really big chain restaurant in America that opened in 1969. They are well known for great service and quality food, and of course, Wendy's serves breakfast at most of their outlets. They are particularly famous for their frozen desserts and their delicious hamburger patty, but there is much more to Wendy's.
In an attempt to satisfy a large variety of customers, Wendy's breakfast menu is pretty well-balanced and interesting. They have everything from a sausage breakfast, to a breakfast sandwich that is to die for.
Many people want to know when Wendy's starts serving breakfast, and when Wendy's stop serving breakfast. These are questions we will address in the article below, but keep in mind that these times might differ from one Wendy's location to another.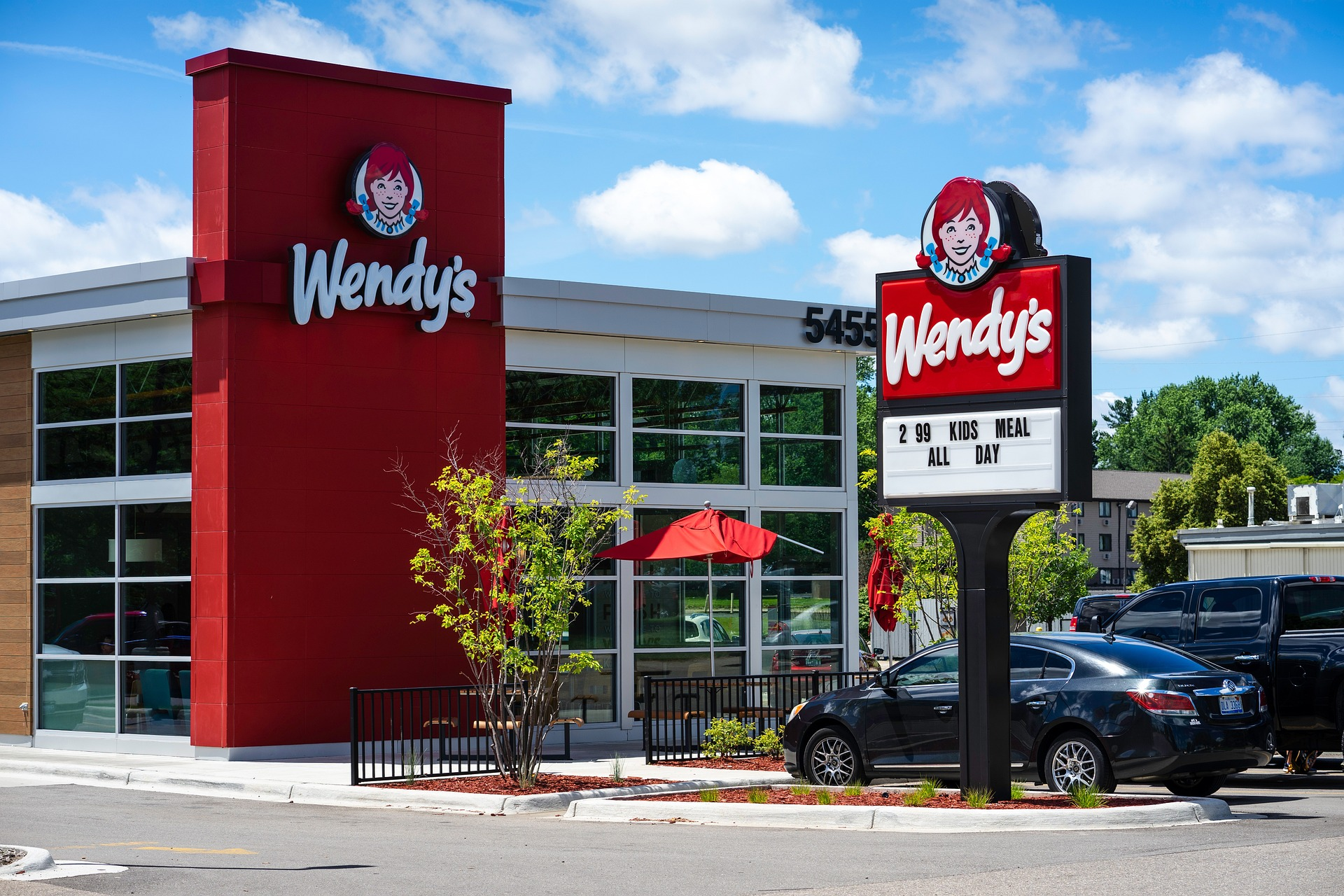 Wendy's Breakfast Hours
Since Wendy's serve breakfast only for a specified period each day, we encourage that you research the time for your local outlet, but in general Wendy's serve breakfast from around 6:30 am till 10:30 am, any time of the week – meaning that the weekend Wendy's breakfast hours are generally the same as the rest of the week. Some outlets of Wendy's start serving breakfast a little bit earlier, from 6 am, but for the most part Wendy's stop serving breakfast at 10:30 am.
Wendy's Breakfast Menu
The Wendy's breakfast menu is pretty impressive and there are quite a few items on this breakfast menu that we absolutely love. Current menu favorites include:
Homestyle French Toast Sticks
Classic Bacon, Egg, and Cheese Sandwich
Sausage, Egg, and Cheese Sandwich
The Baconator
Bacon, Egg, and Cheese biscuit
Sausage, Egg, and Cheese biscuit
Honey Butter Chicken Biscuit
Bacon, Egg, and Swiss cheese Croissant
Sausage, Egg, and Swiss croissant
Maple Bacon Chicken croissant
There are also a number of delicious beverages on the breakfast menu that should not be missed. Many Wendy's outlets will have combos where breakfast will include a drink and a side.
Need to know about Wendy's Breakfast
Most Wendy's stop serving breakfast around 10:30 am, outlets do not usually serve breakfast all day. However, you can get your Wendy's breakfast delivered as long as you order within Wendy's breakfast time. Ordering breakfast online will mean a more limited Wendy's menu for breakfast options as some options just cannot be transported, such as Wendy's frosty cereal, for example.
Depending on where you order breakfast, the special selection might differ, and some locations will have more or fewer breakfast sides than your local restaurant. You should also be able to order deliveries from their lunch menu the same way that you would order Wendy's breakfast, but again the local time might be different for select locations.
Overall, however, Wendy's serves a wide selection of delectable meals. Breakfast combos are quite popular. There are hash browns, apple bites, flaky croissants, melted cheese, crispy bacon, a sausage burrito, or a sausage patty, seasoned potatoes, a breakfast roll, and plenty of American cheese to go around. Check out the main Wendy's website to see their full menu, but remember to also check your desired location for breakfast options and breakfast specials.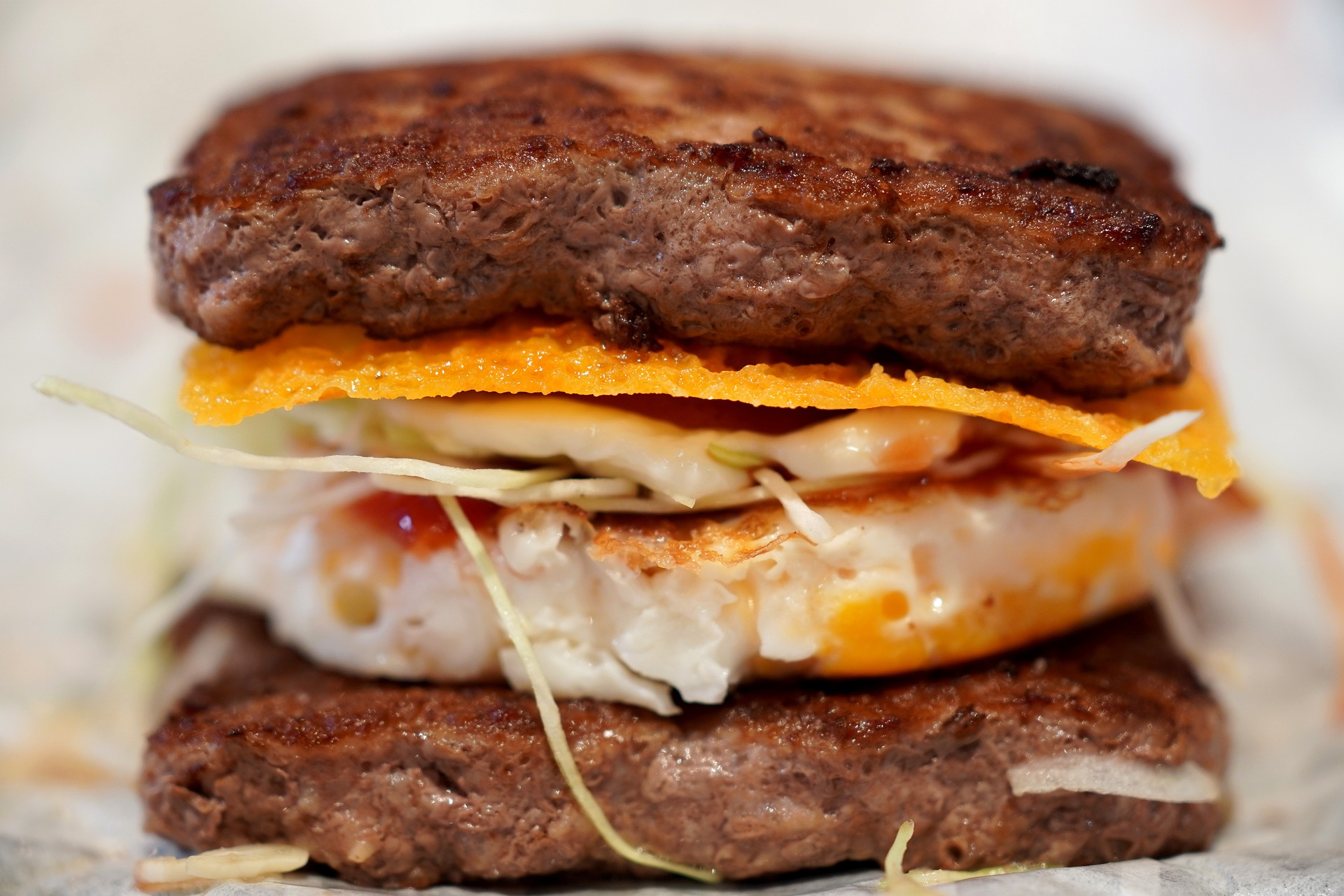 FAQs
Are Wendy's fries really crispy?
Wendy's have some of the best fries you will ever have. Their fries are really crispy and tend to stay that way for longer than other establishments.
Are Wendy's fries battered?
The new Wendy's fries are battered, and this also helps them to stay crispy for longer.
Does Wendy's still serve baked potatoes?
Yes, you will find baked potatoes on the Wendy's menu.
When did Wendy's stop Biggie Size?
Wendy's only had this option until 2004.
Does Wendy's put salt on their fries?
Yes, their new naturally cut fries will come with salt.
Are Wendy's fries real potatoes?
Yes, Wendy's makes their fries with Russet Potatoes. Their fries are then deep-fried in corn oil.
Does Wendy's have alternative bacon options?
Yes, Wendy's has served breakfast with both beef or pork bacon options for some time now.
Does Wendy's butter their buns?
Yes, your Wendy's buns and Wendy's breakfast sandwiches will be buttered, unless you specifically request that your Wendy's breakfast sandwich or bun not be buttered.
Does Wendy's still have cheese fries?
Yes, Wendy's had three different cheese fry options; their classic Cheese Fries, Chili Cheese Fries, or Baconator Fries.
Does Wendy's have onion rings?
The Wendy's hamburger comes with onion rings, but they generally do not have them available for order as an additional side.
What is the Wendy's breakfast baconator?
The breakfast baconator includes free-range egg, applewood smoked bacon, American cheese, and grilled sausage. But also more bacon and more cheese. The entire inside of the burger is then smothered in cheese sauce.
What is Wendy's new breakfast sandwich?
The latest breakfast sandwich is served on a buttermilk biscuit with a chicken fillet and hot honey.
What breakfast sandwiches are 2 for $4 at Wendy's?
At this point, the special is still available. Generally, the Honey Butter Chicken Biscuit, sausage, egg, and swiss croissant, and the bacon, egg, and swiss croissant are available options.
Does Wendy's still have a dollar breakfast sandwich?
There are still some Wendy's outlets that have this breakfast sandwich available on their menu. But it might not be available at many Wendy's restaurants.
Does Wendy's make fresh biscuits?
Wendy's biscuits are made off-site at several selected bakeries depending on the outlet. So it is likely that your sausage biscuit was not made from scratch in-store.
Do Wendy's sell biscuits and gravy?
Yes! In fact, Biscuits and Sausage Gravy are one of their most popular menu options. The apple bites are a common side order with the biscuits and gravy.
Does Wendy's use real eggs?
Yes, all Wendy's outlets use real eggs. All of their egg dishes use freshly cracked egg that is prepared on the grill.
What are some of the breakfast items Wendy's offers?
Wendy's has a relatively broad selection of breakfast items like classic sausage, honey butter chicken, and classic bacon sandwiches.
Wrapping Up – Wendy's Breakfast Hours & Menu
We have now discussed breakfast hours at Wendy's in quite a bit of detail, and we have even provided information about when they stop serving breakfast and what you can expect to see on their menu. For further information visit Wendy's website and double-check the cut-off time for breakfast orders at your nearest outlet.