Wedding planning entails so many factors and things to consider that you may feel completely spent when the day finally arrives. The last thing you want is to have to do more planning. Honeymoon cruises make it easy to have something effortless and extraordinary to look forward to after your big day.
The best honeymoon cruises include a great deal of pampering in addition to some incredible activities and unrivaled destinations that make for the ideal romantic getaway for you and your new spouse.
With A-class chefs, spas, cooking classes, and mesmerizing views of the ocean all at your disposal, a honeymoon cruise is arguably the best way to celebrate your marriage.
Honeymoon cruises are also great for couples with varying interests, as most cruise lines offer such a wide variety of onboard activities and attractions that everyone will surely find something to pique their interest.
A honeymoon cruise may be the first time you and your partner are traveling to new and fascinating places together, so with the right itinerary, you will get to see a plethora of amazing destinations without having to worry about accommodation, transport, and packing.
We have put together a list of the best honeymoon cruises available today, so you can identify the itinerary and honeymoon package that best fits your needs.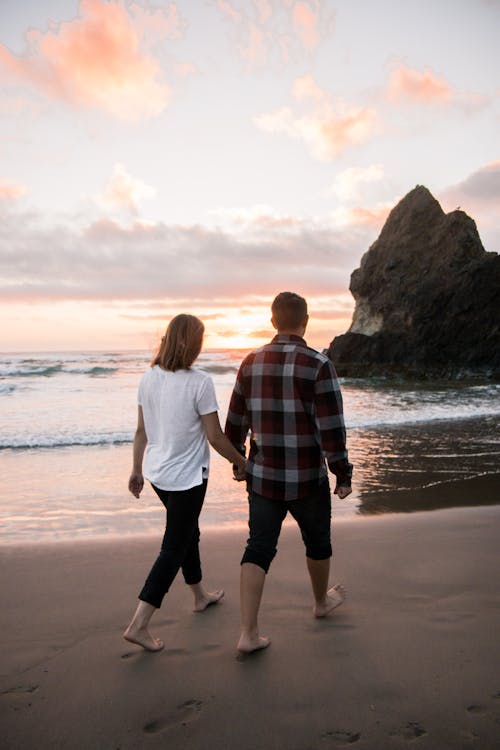 Best Cruise Lines for the Perfect Honeymoon Cruise
#1 Holland America Line
Holland America ships are a tad smaller than most other cruise lines offer, ensuring a more romantic and intimate atmosphere with fewer fellow passengers. These intimate ships are ideal for honeymoon cruises and feature everything from antique shops to romantic dinners in sophisticated restaurants.
Holland America puts its guests' comfort first in everything they do. You can expect only the best quality staterooms, food, and service on Holland America ships.
Music enthusiasts going on a honeymoon cruise will appreciate all the live music performances this cruise line hosts at onboard venues like the Rollins Stone Rock Room and the Lincoln Center Stage.
The cruise line has many honeymoon packages to choose from, which include various sweet add-ons like a dozen red roses, chocolate-covered strawberries, sparkling wine, romantic dinners, afternoon tea, and so much more.
#2 Norwegian Cruise Line
Norwegian Cruise Line owns the latest ships of all cruise lines in North America, so you will get to enjoy spacious staterooms, modern amenities, and the newest activities in the cruise industry on your honeymoon cruise.
The cruise ships of this line are home to a world of exciting things to make your trip memorable, including an exclusive lounge, plenty of activity zones, clubs, world-class entertainment, and many thrilling deck parties.
Couples going on Honeymoon cruises can opt for the cruise line's romance packages to receive additional luxuries like red roses, breakfast in bed, in-cabin tea service, sparkling wine, chocolate-covered strawberries, evening appetizers, drinks at the French restaurant Le Bistro, and so much more.
Norwegian honeymoon cruises are relatively easy on the pocket. Therefore, such a cruise may even be the perfect wedding present courtesy of family and friends.
#3 Celebrity Cruises
Celebrity Cruises is world-renowned for providing luxurious accommodations, experiences, and exceptional service. So if you're looking for the ultimate lavish honeymoon cruise, booking a suite is the best way to go, as it allows you to access some exclusive areas, including the private lounge, a Michelin-star chef restaurant, a private balcony, an outdoor sanctuary, and more.
Moreover, a dedicated team of concierges and attendants will always be on call to provide you with everything your heart desires to make your honeymoon cruise even better.
Whatever stateroom you decide on, you're guaranteed delicious cuisine, only the best entertainment, a Persian garden thermal suite, and a myriad of onboard activities to keep you and your new spouse smiling.
The honeymoon packages offered by this cruise line will include everything from chocolate-covered strawberries, mimosas, and in-cabin breakfast to wine, flowers, and cake. If you splurge on the Premium Pass package, you will also get to benefit from priority boarding, an Inside Access tour, champagne, free wifi, a wine pairing, and quite a few other luxurious that are sure to add a special touch to your romantic getaway.
A celebrity cruise is arguably the best option for the avid spa-goers out there and couples who simply want to let go of all the preceding wedding excitement in a bubbling hot tub.
#4 Azamara Club Cruises
Azamara Club Cruises offers many unique elements that distinguish it from most other major cruise lines, especially when it comes to their honeymoon cruises. For one, the cruise line only has smaller ships, allowing you to visit certain ports that are inaccessible to larger vessels.
Azamara also specializes in creating itineraries to some of the most unrivaled destinations in the world, so passengers have the opportunity to explore incredible attractions and really get a sense of the diverse lifestyles they come across. For couples who want both an intimate and insightful honeymoon cruise experience, Azamara is arguably the best option.
There are four ships in the fleet of Azamara Club Cruises with a diverse list of itineraries to choose from. Honeymooners can expect to receive service and care of the highest standard, along with excellent dining options, entertainment, and facilities.
Most Azamara cruise ships house a wide range of specialty wines and beers from all over the world, so there will always be a tasting waiting around the corner. You also have the option of requesting private tables for the perfect romantic dinner to make your happy honeymoon more memorable.
#5 Princess Cruises
If you have ever seen the renowned series "The Love Boat" featured on TV, you have a good idea of the romance you can expect from Princess Cruises. In fact, the cruise line received the official name of the Best Cruise Line for Romance, so you will be hard-pressed to find a better cruise line for your honeymoon cruise.
Whichever itinerary you choose, you are certain to visit some incredible destination, and the honeymoon package just enhances the trip with extra luxuries like meals on your private balcony, chocolate-covered strawberries, champagne, priority spa appointments, robes, and much more.
Princess Cruises includes around-the-clock room service, world-class cuisine, fitness and spa facilities, lots of entertainment, clubs, casinos, and wonderful performance on all their cruise ships.
As the cruise line is praised for offering such a romantic experience, they have several suggestions on shore excursions and destinations perfect for honeymoon cruises on their website, making it easy to take care of all the planning in just a few minutes.
#6 Silversea Cruises
Silversea Cruises is one of the top luxury cruise lines in the industry, with a fleet of ten intimate ships that travel to some of the most exotic destinations in the world, perfect for unique honeymoon cruises.
All the staterooms on Silverseas cruise ships are suites featuring exquisite sea views, with most of them having their own private veranda. There are almost just as many staff members as passengers onboard, so the service is excellent, and with private butler service, you couldn't ask for much more.
Your honeymoon package will include an unlimited supply of premium liquor and wines, world-class cuisine, and all ship gratuities.
#7 Royal Caribbean International
Famous for having a fleet with the largest cruise ships worldwide, Royal Caribbean International has something to offer for every taste and preference. The immense cruise ships of the cruise line have everything from waterslides and rock climbing walls to surf simulators and ice skating rinks.
Royal Caribbean offers nothing but the best staterooms, cuisine, and nightlife activities; all included in the honeymoon cruise packages of these huge cruise ships.
Their romance packages include wedding-inspired room decorations, truffles, champagne, chocolate-covered strawberries, and the option to add the cruise to your honeymoon registry so family and friends can contribute to the cruise fare.
#8 Disney Cruises
Although Disney Cruises are famous for catering to kids, adults have a wide range of features to benefit from on these cruises. There is an abundance of restaurants, nightclubs, and pool areas for couples to enjoy, but you would still need to be a big Disney fan to have a honeymoon cruise with Disney Cruises.
The cruise line's Dream Class is most suited for a cruise for your honeymoon, as it includes Michelin-star chefs, a lively nightlife scene, and many adult-exclusive restaurants to enjoy. Disney cruises include many romantic extras across the four romance packages on offer, such as free robes, sparkling wine, chocolates, gift packages, and so much more.
The best time to book honeymoon cruises on a Disney ship is during the fall or spring to ensure you won't be overwhelmed by seas of children enjoying their summer holidays.
Disney's seven-night cruises entail a wide range of wonderful shore excursions to idyllic islands, including Castaway Cay, Disney's private island.
#9 Windstar Cruises
Couples seeking a more relaxed and intimate cruise would be wise to support Windstar Cruises. The cruise line offers many smaller ships, better described as yachts that only accommodate between 100 and 350 passengers, and port at some of the least busy ports in the world.
As the passenger capacity is much lower than that of most other cruises, you can expect personalized and attentive service and a laid-back atmosphere. To make things even easier, go for the all-inclusive ticket option. With Windstar Cruises, you're guaranteed to have a truly immersive journey that involves much more than just completing all the activities on the itinerary.
Guests have the freedom to schedule their catered dinner times prepared with the freshest produce at sophisticated restaurants overlooking the ocean. For the best honeymoon cruise you could hope for, opt for a special itinerary that visits the Caribbean, the Panama Canal, or Costa Rica in South America to get a taste of the local culture and beachside living.
Windstar caters to couples that are particularly adventurers, with thrilling activities like paddleboarding, scuba diving, snorkeling, and waterskiing on offer.
#10 Viking cruises
Viking Cruises offer the perfect opportunity to visit some of the most exquisite destinations while staying in luxurious accommodations all over the world. With such a wide range of itineraries at your disposal, you're sure to find the best way to celebrate your marriage.
Whether you go for river cruises, ocean cruises, or expedition cruises, you can expect only the best from this remarkable cruise line, including specialty restaurants, more than one dream destination, and so much more.
#11 Paul Gauguin Cruises
Paul Gauguin is a cruise line specializing in small cruise ships, making for a wonderful honeymoon cruise. The fleet sails the South Pacific throughout the year and has won many awards for being one of the most romantic cruises available.
Some romantic extras you can expect to be included in your honeymoon package are a Polynesian blessing ceremony, a pillow gift, a bottle of champagne, and a memorable photo on the ship. The Concierge Class ships offer couples access to nightly canapes and pillow menus along with priority boarding.
The best part about all this is that the honeymoon package is automatically included when you indicate that you are getting married at the time of booking. You can always upgrade to a more luxurious package for an additional fee if you would like to dine with the ship's captain, receive a mini wedding cake, caviar, champagne, a flower arrangement, or any other special add-ons.
You can also put your cruise on your honeymoon registry and only pay the residual amount before you board. Any one of the South Pacific sailings would be a wonderful backdrop for your honeymoon, and the cruise line includes countless unmissable destinations to their itineraries, including Cook Island, Tuamotus, Bora Bora, and New Zealand.
#12 Cunard Line
If you've always dreamed about going on a cruise on Queen Mary 2, now is your chance! Cunard brings the golden age of cruising to life with its impressive selection of magnificent cruise ships lined with classic features and rich wood furniture.
Cunard Line brings the elegance of earlier ages and the comfort of modern cruising together to offer a honeymoon cruise like no other with excellent service and fantastic amenities.
Whichever itinerary you choose, you are certain to visit awe-inspiring destinations before heading back to the cruise ship for a relaxing spa treatment or a night of entertainment. Many cruisers have reported never wanting to leave the ship after going on an unforgettable Cunard cruise.