Doesn't an all-inclusive resort vacation sound like a dream come true? There's less stress involved as the only thing you will need to plan is your travel to and from the destination, and then there is the added bonus of all-you-can-eat buffets and free cocktails!
If you are looking for an all-inclusive resort experience or a winter getaway for your family, then this list featuring ideal family vacation all-inclusive resorts in St. Thomas, Virgin Islands is exactly the list for you.
St. Thomas is one of the picturesque Virgin Islands that can be found in the Caribbean sea. There are two other islands that form part of the Virgin Islands in this area of the Caribbean sea, St. Thomas is the largest and many of the all-inclusive resorts in the Virgin Islands can be found on St. Thomas.
The island is quite small, but there are a number of white-sand beaches, shopping opportunities, golf, scuba diving, and other kinds of fun for the whole family. All-inclusive resorts take away the anxiety of planning and add only the benefit of unlimited cocktails. This list discusses the top all-inclusive resorts in St. Thomas.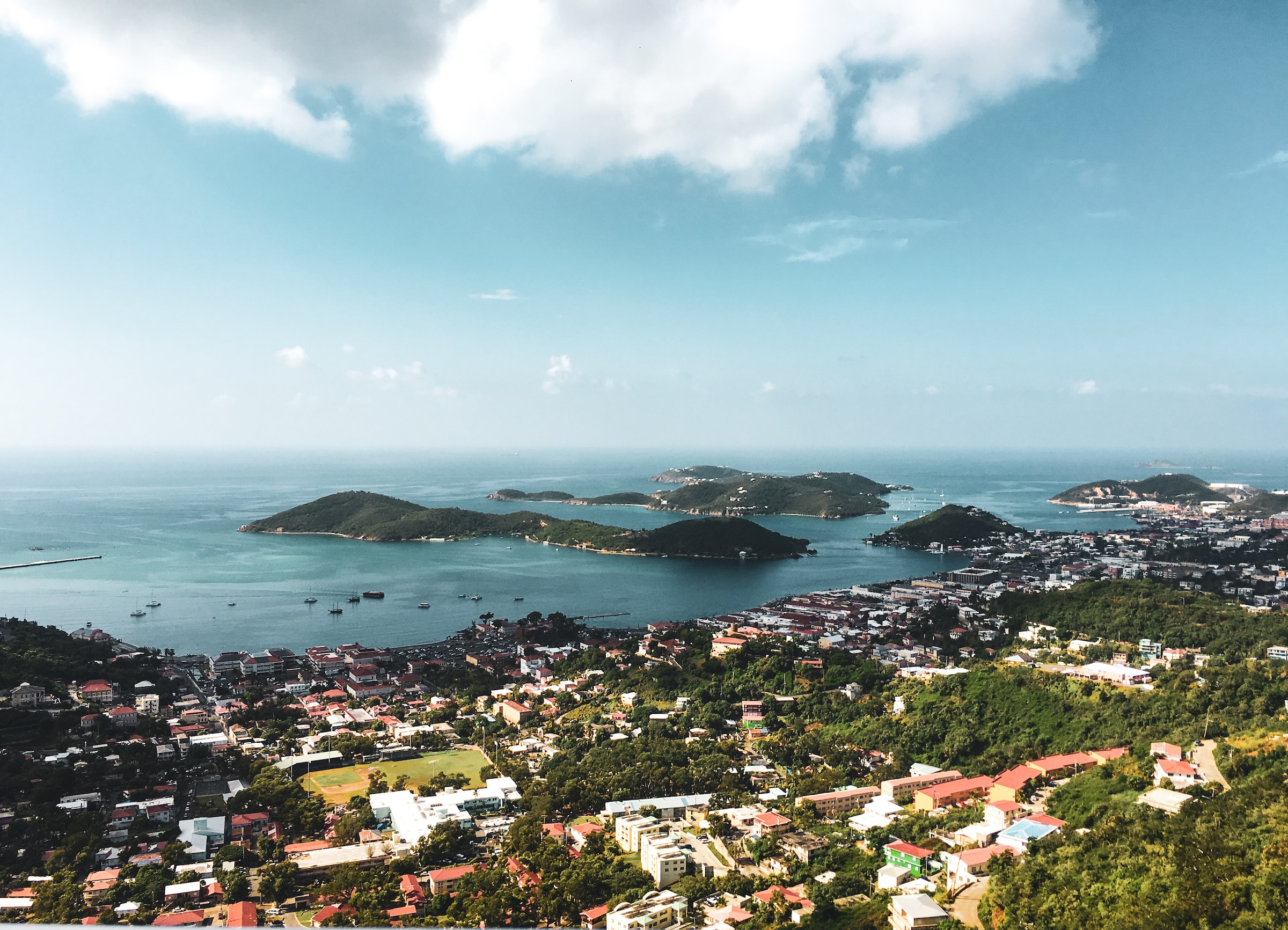 Are the British and US Virgin Islands the same?
St. Thomas forms part of the US Virgin Islands along with St. Croix and St. John. The British Virgin Islands comprise four islands; Jost Van Dyke, Virgin Gorda, Anegada, and Tortola. Both island groups are in the Caribbean sea, but they do not form part of the same island group.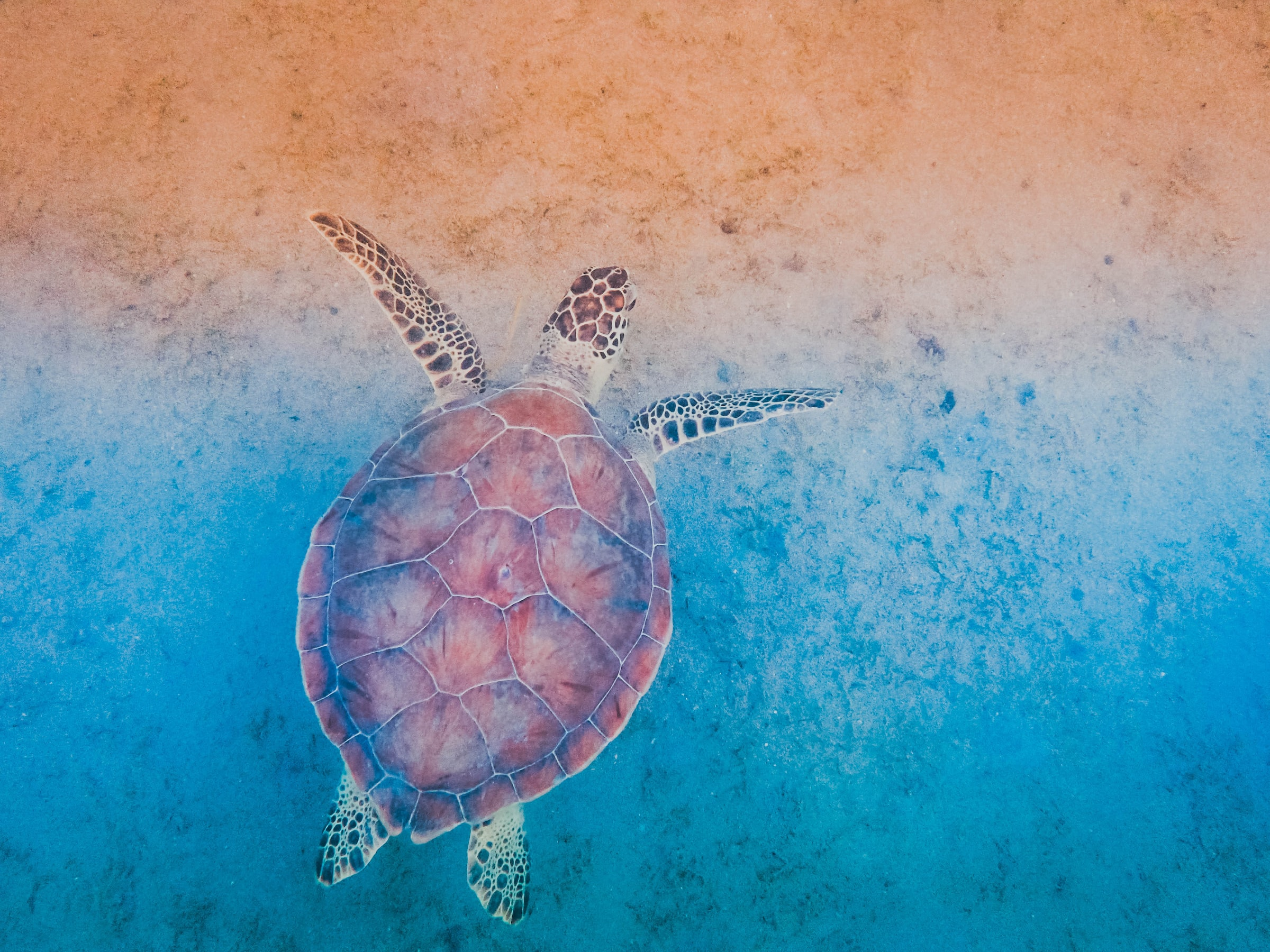 Sapphire Beach Condominium
The Sapphire Beach resort is right on Sapphire Beach and the resort offers a chance for visitors to live right on the beachfront with all the living facilities they might need. The Sapphire beach resort is also suited to a couples or family vacation.
Visitors at this vacation destination on Sapphire Beach have access to complimentary water sports and resort amenities, the outdoor pool, and the on-site restaurant. There are also several outdoor activities for families to enjoy in and around the Sapphire Beach resort including a jogging trail, and snorkel gear to hire, not to mention the beach that is basically right on your doorstep.
This resort offers a lot of fun for anyone in the family and is a great family vacation destination.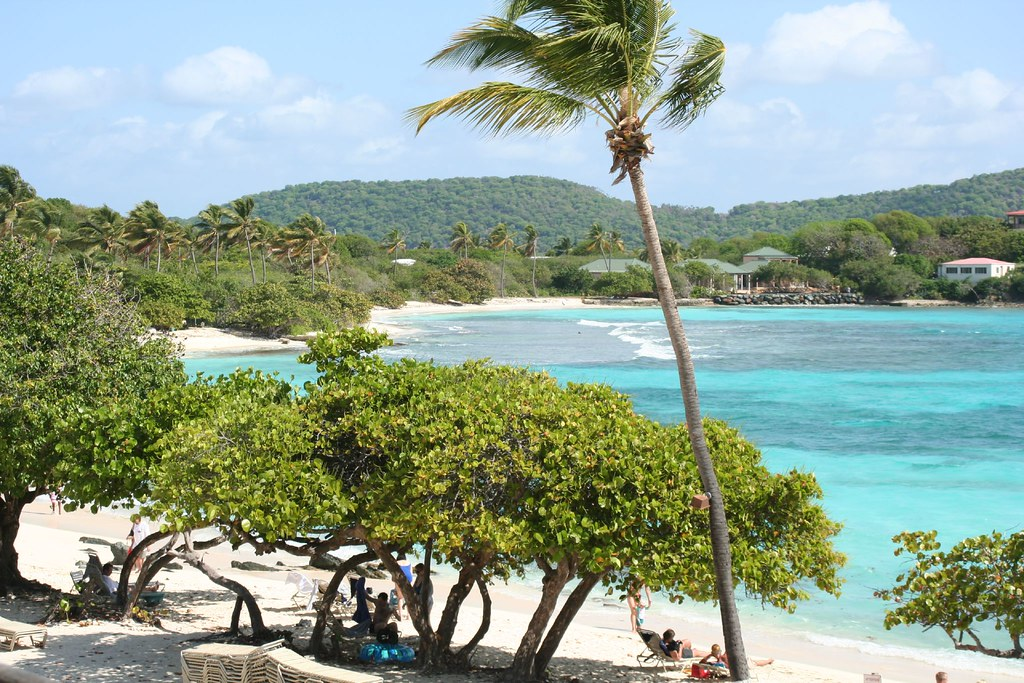 Flamboyan On The Bay Resort
Visitors of the Flamboyan on the Bay Resort can take in the beauty of their surroundings, the breathtaking ocean views, tennis courts, two restaurants, free parking, and three swimming pools. This is one of the great all-inclusive resorts in St. Thomas for kids and their parents.
Visitors can choose between villas and studios that have well-equipped kitchens (freezers, fridges, and microwaves), with air conditioning and options to choose a three or two-bed family-size accommodation. Most units overlook Maegan Bay and these units have private balconies. This St. Thomas resort was recently the recipient of a resort for quality hospitality award.
Mafolie Hotel
The Mafolie Hotel is best suited to families who are looking for a more low-key destination in the US Virgin Islands where they can rest a while and enjoy a slower approach to what the Virgin Islands has to offer. Mafolie Hotel is within walking distance from the center of Charlotte Amalie and the beautiful beaches in St. Thomas. It is ideally located for exploration and kids' entertainment.
The resort is equipped with sun loungers on the beach, outdoor furniture, and a large pool. With a gorgeous view of the Charlotte Amalie harbor and a complimentary breakfast, what is not to love?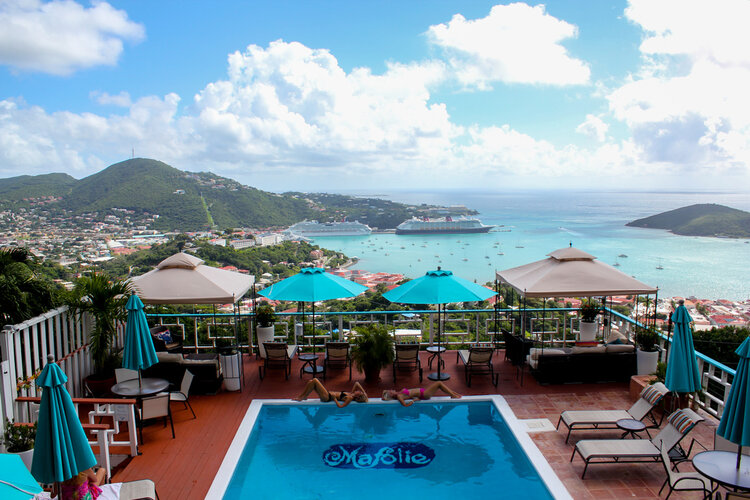 The Ritz-Carlton
Of all the St. Thomas all-inclusive resorts on our list, the Ritz-Carlton is the most luxurious. This luxury resort has a 60-foot luxury yacht, babysitting service, kids club, motorized and non-motorized water sports, a private beach reserved only for guests, a fantastic dining experience at any of the four restaurants, and a total of 180 suites and rooms. It is also one of the larger St. Thomas all-inclusive family resorts on our list.
The beachfront location of this resort means that there will be more than enough to keep the whole family busy and invested in the beauty of the US Virgin Islands. All guests of the Ritz-Carlton will have access to their full facilities, including all family-friendly amenities. The resort is located on St. Thomas Turquoise Bay.
The activities available at this St. Thomas resort will keep the family happy and engaged. It is one of the best St. Thomas all-inclusive resorts for activities with children. Choose from one of the four restaurants, several different water sports, and even tennis courts.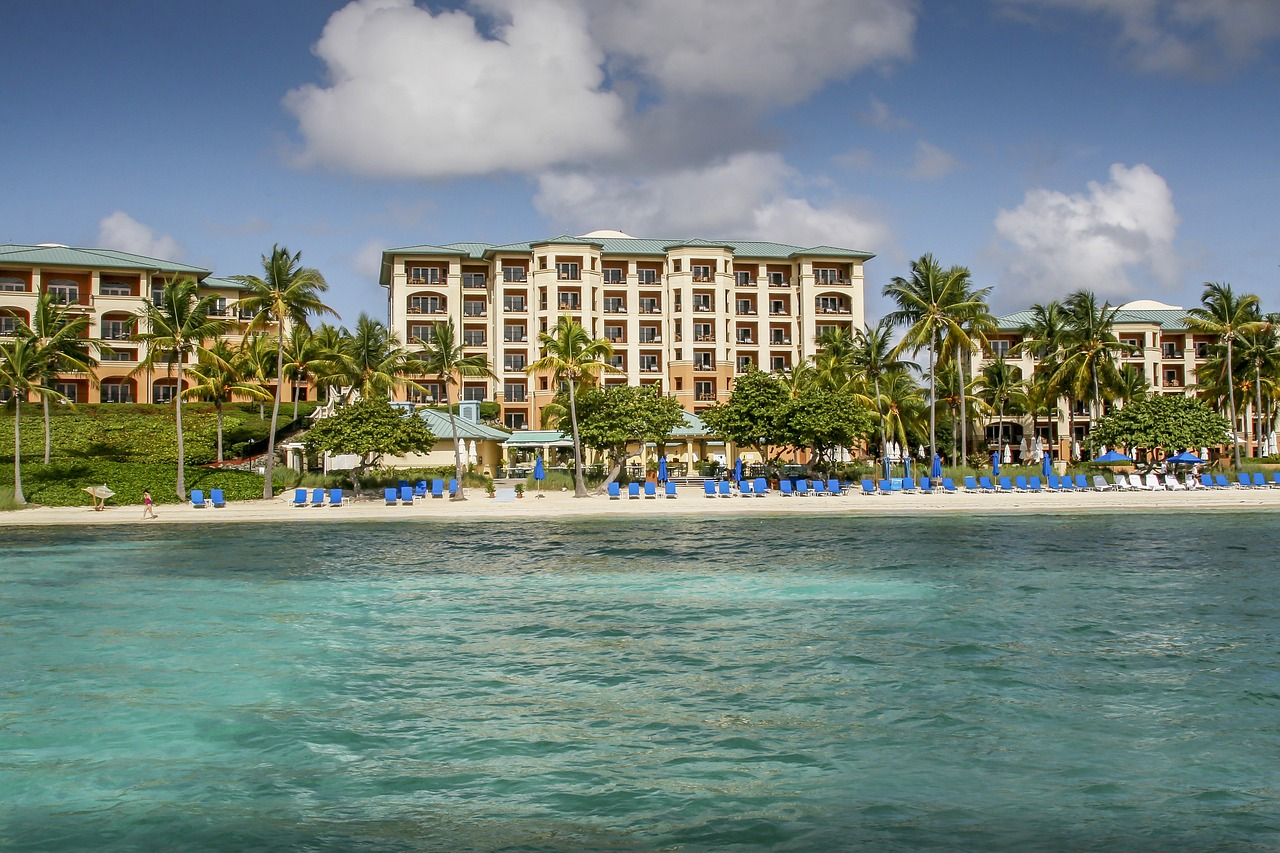 Secret Harbour Beach Resort
If you conjure up thoughts of crystal clear water, hammocks, white-sand beaches, and gently swaying palm trees, then the Secret Harbour Beach Resort is your dream come true. This St. Thomas resort is suitable for families or couples alien and parents can take their children to Blackbeard's Castle and Charlotte Amalie harbor, or just spend a day on the beach.
The accommodation that the resort offers are in a boutique condominium-style, and provides a choice of one- or two-bedroom suites. Each suite has a private balcony or patio, dining space, and kitchen. There are twenty hillside apartments and 48 beachfront units, and some of the other facilities accessible by guests are the freshwater pool, etc.
Additionally, this is the only all-inclusive resort in St. Thomas that offers grocery shopping services in addition to the usual housekeeping services. This service is included in their all-inclusive package! If your family loves to spend most of their time on the beach, then the Secret Harbour Beach Resort is perfect for you.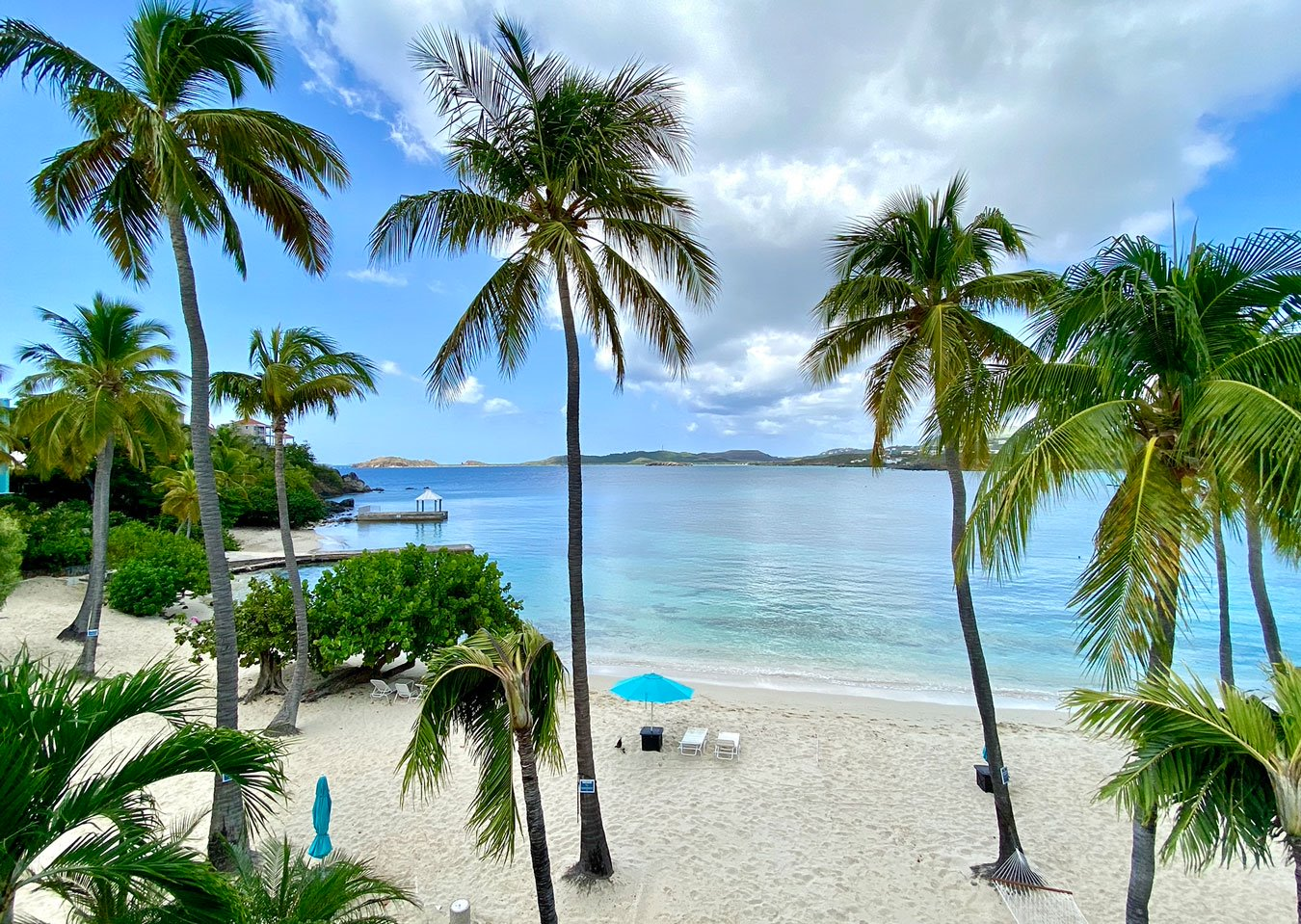 Marriott's Frenchman's Cove
The Marriott's Frenchman's Cove is not exactly an all-inclusive resort, but its luxury holiday packages do cover the majority of a family's basic needs. Their luxury villas are available in a choice of two- or three-bedroom villas with dining- and living areas, and full kitchens. There are several facilities at this luxury resort including free WiFi and a private patio.
Each villa has a 32-inch LED TV to distract the kids, and a king bed to keep you and your significant other comfortable. Other facilities that young families can enjoy are an arts and crafts room, cinema, water sports, fitness center, and an infinity pool.

Bolongo Bay Beach Resort
When it comes to the best all-inclusive resorts in St. Thomas then the Bolongo Bay Beach Resort is often forgotten. This was actually the very first true all-inclusive resort to open in St. Thomas in 1989. The only time it has ever been closed has been in 2017 after Hurricane Irma.
The Bolongo Bay Beach Resort is a point of pride in St. Thomas and a nice part of US Virgin Islands history. The resort is quite a bit smaller than other resorts on this list and therefore offers all-inclusive packages in a much more intimate setting that does not skimp on the facilities and activities on offer.
There are only 25 rooms at the Bolongo Bay Beach Resort, but the rooms are clean and fresh and look over the beach. The bohemian style is relaxing and offers a luxurious place to relax. Their additional 39 rooms with an ocean view have a private balcony and the rooms that look over the pool, gardens, and landscapes are value rooms.
The on-site beachfront encompasses 1,000 feet, and guests of the resort have access to all its facilities. Paddleboarding, kayaking, scuba diving, and reef snorkeling are common activities enjoyed in the resort. Furthermore, the resort owns a catamaran, Heavenly Days, which you can rent for the day. There is also a pool complex, free WiFi, a kids club, and a poolside bar.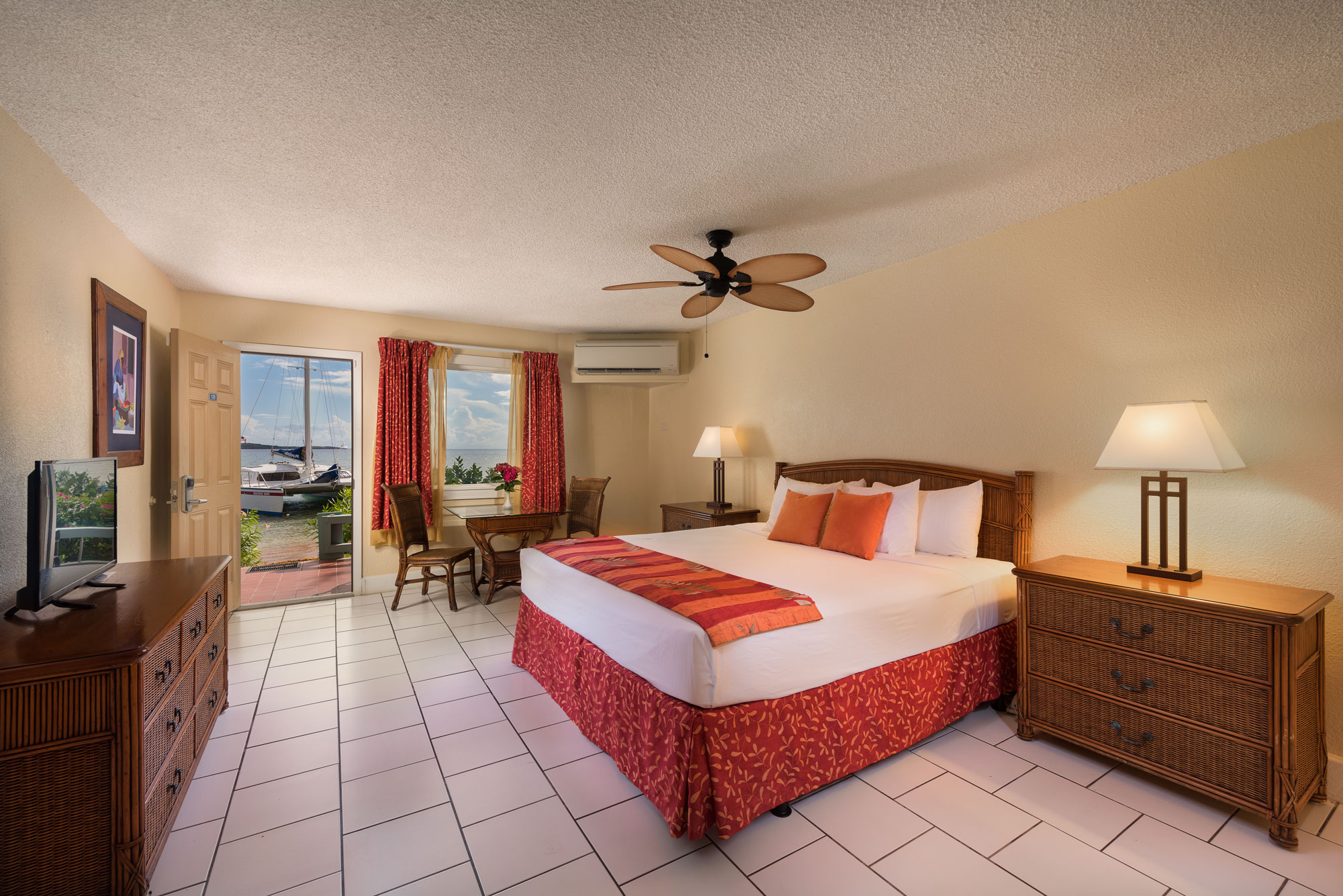 Emerald Beach Resort
Close to Lindbergh Bay you can find the Emerald Beach Resort which is within walking distance of shopping areas, and right on the edge of a white-sand beach. This is one of the best St. Thomas all-inclusive resorts that are great for the whole family. The resort offers an all-inclusive package that includes food and drinks vouchers for the on-site restaurants and bars.
The Emerald Beach Resort has a total of 90 rooms that are right on the beach and offer a safe space for kids to play in the sand or with their beach toys. No matter which room you choose in this Lindbergh Bay hotel you are guaranteed breathtaking views of the surrounding Caribbean. The facilities at this Lindbergh Bay hotel include the following a free hour of water sports, the on-site fitness center, a swimming pool, private balconies, refrigerators, and free WiFi. There is also a complimentary shuttle service, or you can take a kayak through Lindbergh Bay.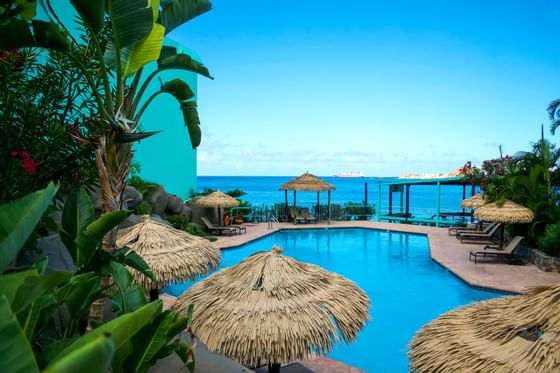 In Summary
St. Thomas all-inclusive family resorts are a perfect option for people who are looking for a perfect getaway for the whole family. There are a lot of activities to choose from, its tranquility is legendary, and the sea and sun are always enjoyable. If you're coming from the states then you won't require a passport.
On our list we have covered a wide range of different options, from the original Bolongo Bay Beach Resort to the luxurious Ritz-Carlton. St. Thomas has some of the best all-inclusive resorts of all the Virgin Islands that cater to all the needs of your family. Most of the resorts in St. Thomas are also fairly close to downtown Charlotte Amalie where there are several shops and restaurants.