Shem Creek in Mount Pleasant, SC, is a picturesque destination that locals love and visitors never forget. There is a well loved waterfront dining allure at this creek along with a diverse range of marine animals and plants. Regardless of the time of day that you visit, there will be a restaurant in Shem Creek that caters to your individual tastes. We have compiled a guide of Shem Creek restaurants designed to highlight the best parts of the food scene in this idyllic location.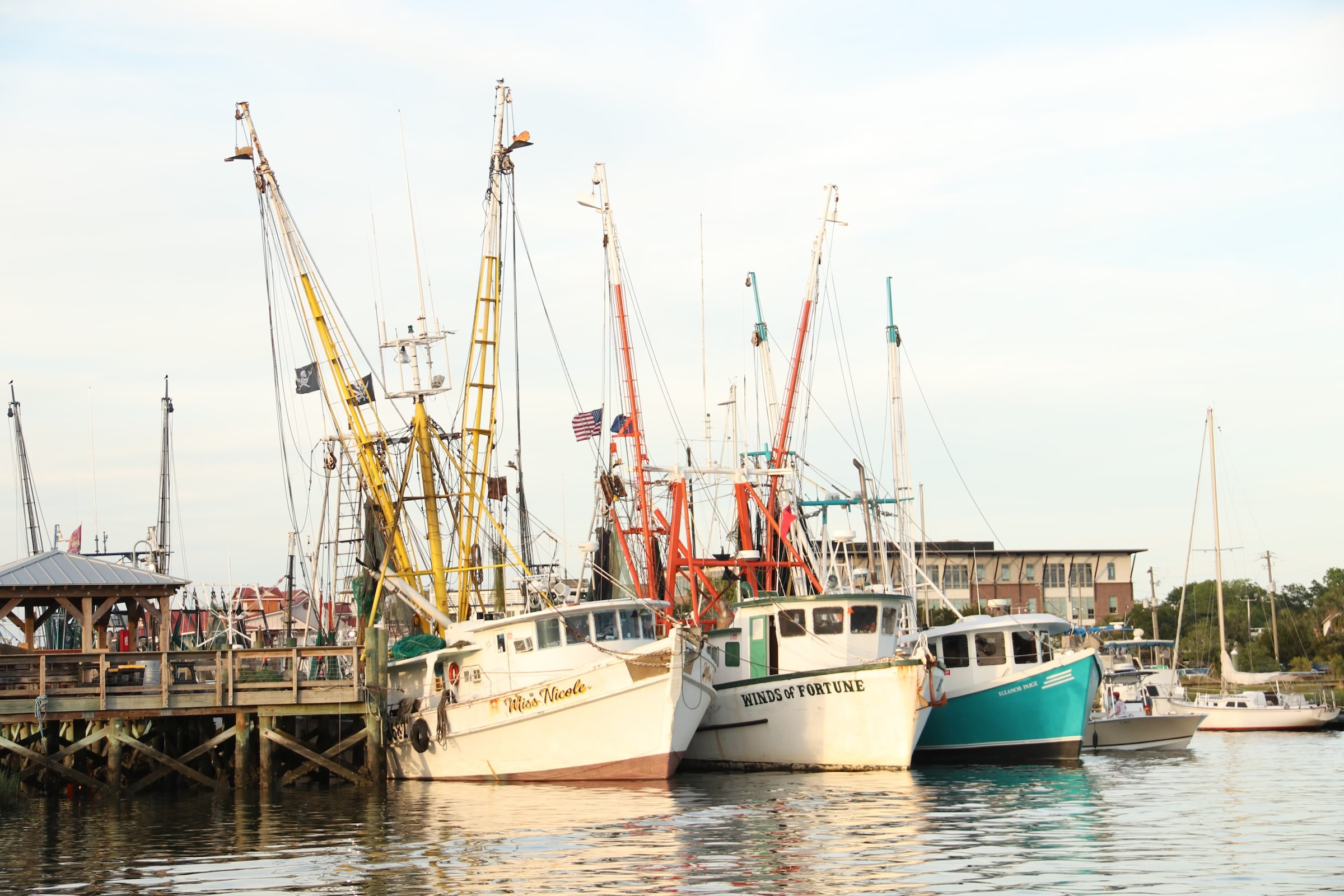 Shem Creek Crab House
Shem Creek Crab House is home to some of the absolute best seafood you will ever have. Needless to say, if you love seafood you will be right at home at the Crab House! Sample all the classics like succulent crab legs, steamed mussels, chilled raw oysters, fried shrimp, ahi tuna, crispy calamari, and grilled or fried seafood platters.
Their variety is quite impressive compared to other restaurants focusing only on seafood. Their steampots are particularly popular and embody the allure of comfort food. For something light, their Lowcountry Shrimp boil is great, but we recommend taking on the Crab House Crabpot starring Dungeness and Alaskan Snow Crabs with smoked sausage, mussels, and shrimp.
Outdoor seating is available on the deck that overlooks the surrounding marshes of the creek. This restaurant offers a unique casual dining experience that even includes a "You hook it, we cook it" menu option where you can bring your cleaned catch of the day in and they will prepare it to your liking. The Shem Creek Crab House is a haven for seafood lovers, so if you have a craving for something special, don't hesitate a visit!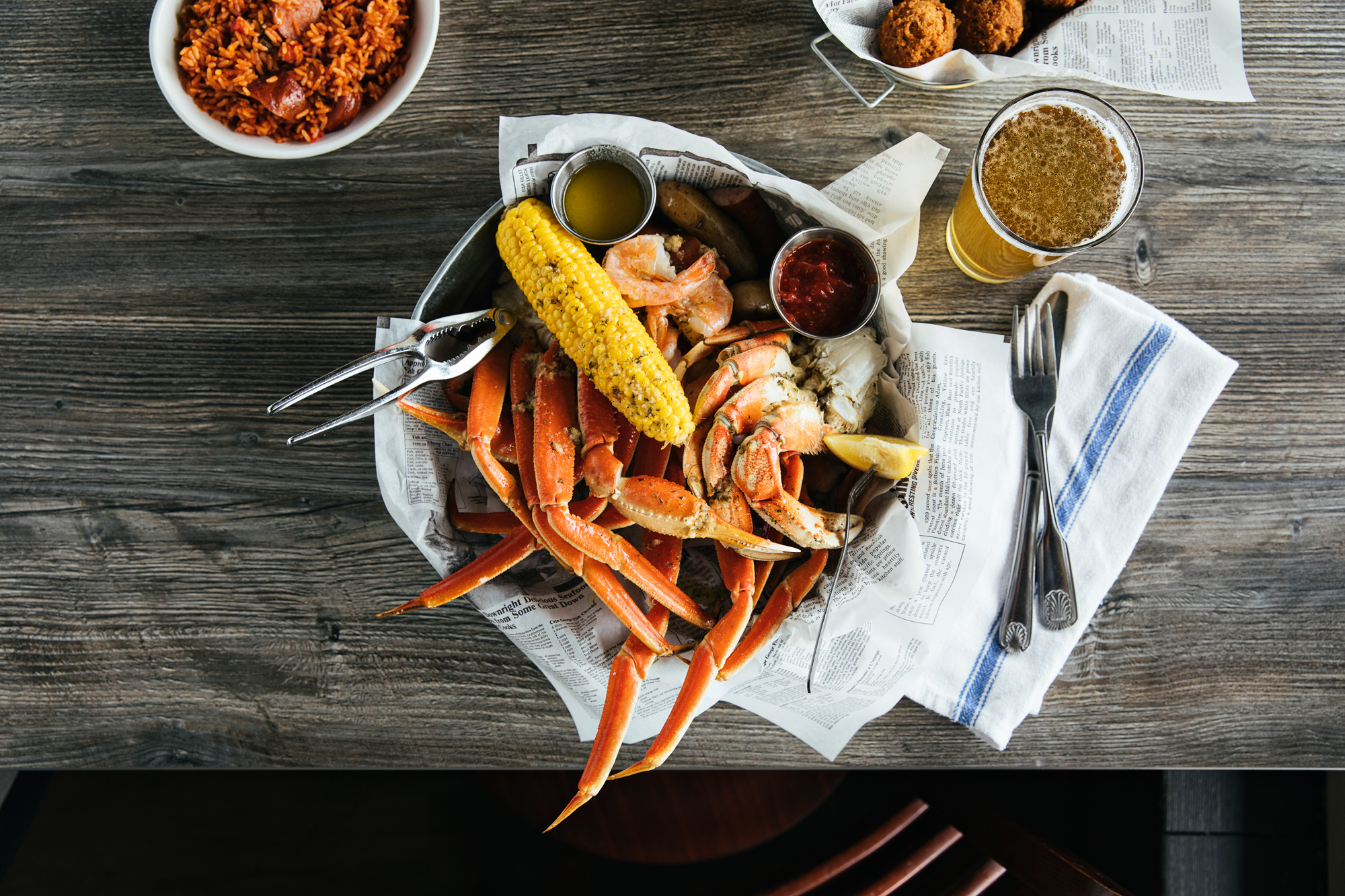 The Mill Street Tavern
The Mill Street Tavern is situated close to the site of the world's first tide mill, Greenwich Mill, on the banks of Shem Creek. The food and scenery are amazing and the restaurant even has a replica of the original mill.
Restaurants in Shem Creek are full of character and history, and the Mill Street Tavern is no exception. The main dining area has a spectacular panoramic view of Shem Creek, and artifacts within the restaurant are great museum worthy conversation starters. There is also rooftop seating available at the tavern where the view of the marshes and creek is only further extended.
The menu at the Mill Street Tavern features shareable snacks, sandwiches, burgers, and sushi. Various culinary influences are at play and the mix of food is eccentric and comforting. While there is something on this menu for everyone, the Southern specialties are definitely the most popular items on the menu and include dishes like Mac and Cheese, Shrimp and Grits, Pulled Pork, Chicken and Biscuits, Fried Chicken Waffle, etc. If you're not too thrilled by the standard Southern classics then try their sushi rolls made with fresh seafood straight from the ocean. Further elevate your dining experience with an exciting cocktail from their drinks menu.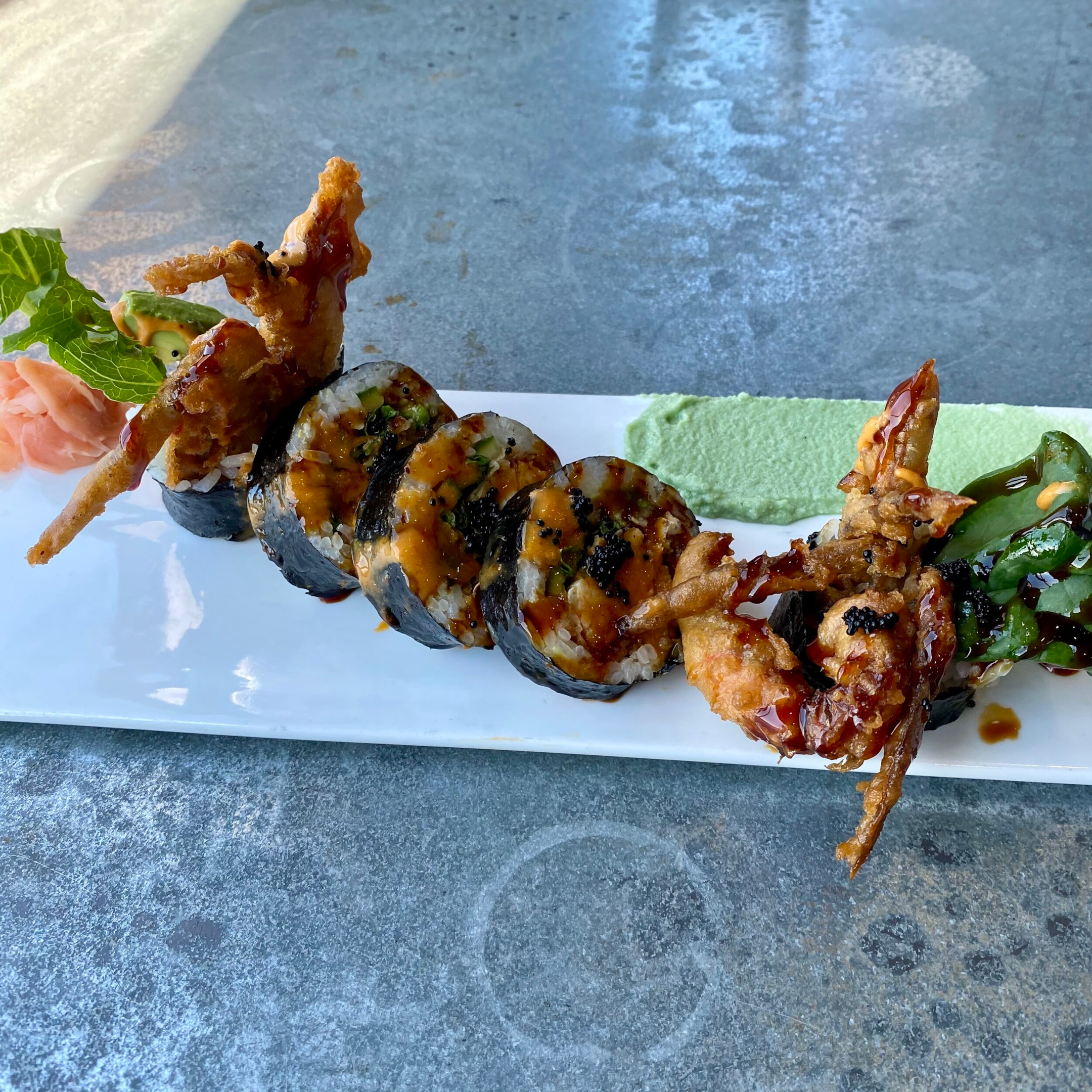 Saltwater Cowboys
Saltwater Cowboys is relatively new to Shem Creek, having only opened its doors in 2017. However, they have been a truly meaningful addition to the list of waterfront restaurants in Shem Creek with their delectable BBQ and seafood offerings. The atmosphere here is relaxed and casual and diners can choose between cozy indoor seating or an outdoor spot where they can sit on the deck and enjoy some live music and a view.
Saltwater Cowboys specialize in Fried or BBQ. Diners are spoiled for choice between Southern Fried crunchy Seafood, or house smoked BBQ. The two-meat platter with ribs and brisket is the definition of good food, but if you need to sample the fullhouse try the Whole Smoker. This will get you Turkey, Pork Belly, Chicken, and Pork slow-smoked in oak and hickory.
Seafood at Saltwater Cowboys is sourced locally which makes for the freshest possible produce on your plate. The Sashimi Ahi Tuna Poke Bowl is particularly popular and they even serve Fish Tacos. Everything on their menu, including the bread, is made daily, even their pimento cheese. Live music, cold beer, a delicious meal, and a fantastic view of Shem Creek are guaranteed at Saltwater Cowboys.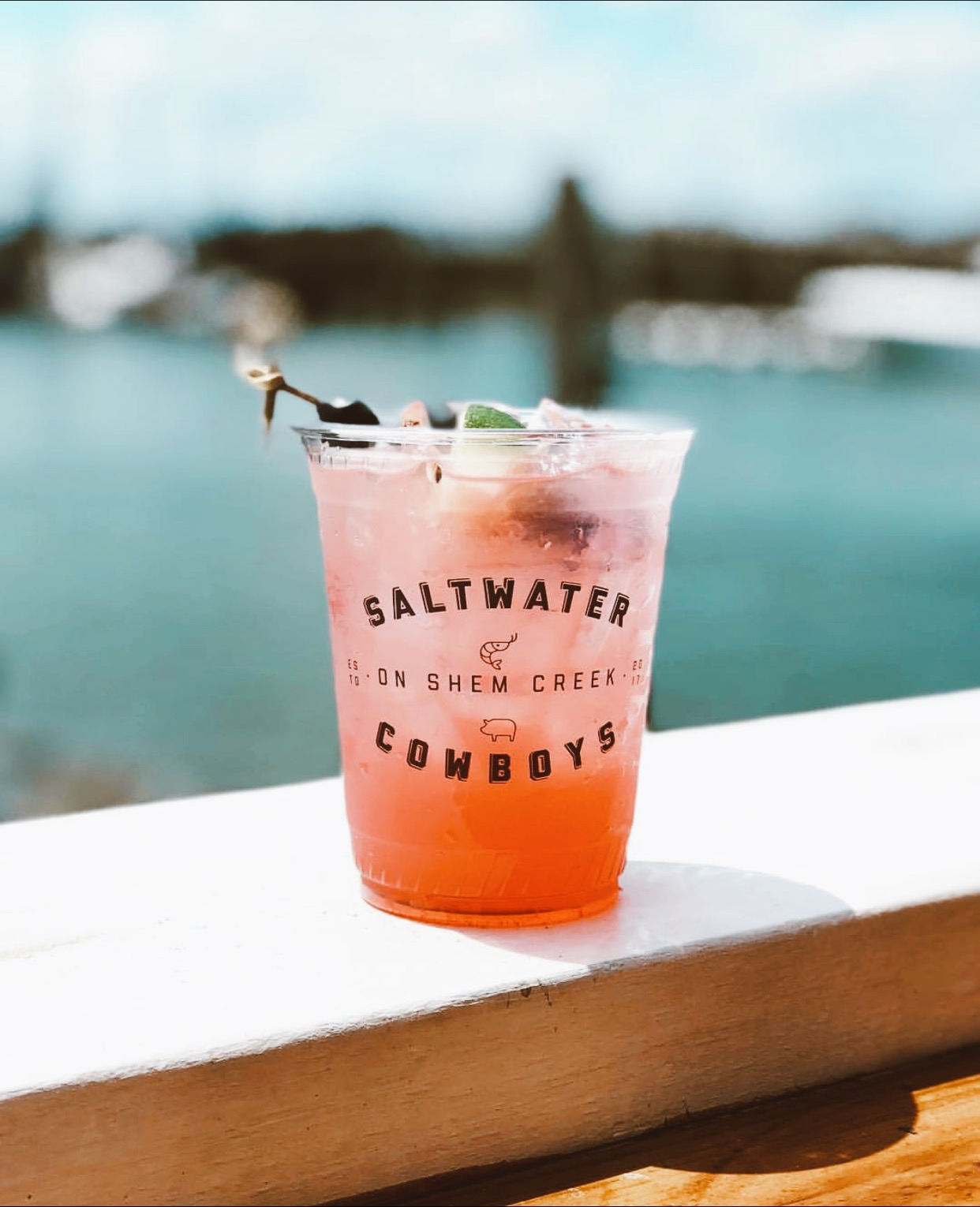 Red's Ice House
When it comes to waterfront restaurants then Red's Ice House on Shem Creek provides a relaxed atmosphere where visitors can enjoy fantastic sunset views. This Mount Pleasant, SC, restaurant has a rich history in Shem Creek. It was the dream of Lewis Hughes "Red" Simmons to take his family's old ice and fish house and turn it into a place where the public could get together. He wanted all kinds of locals to feel at home at Red's while they celebrate and work on preserving the traditions and history of Shem Creek. He ultimately achieved this by establishing Red's as one of the best Shem Creek restaurants.
Both modern and rustic cuisines coincide harmoneously at this Mount Pleasant, SC, restaurant. The views around the restaurant are breathtaking and guests can choose between indoor or outdoor seating. The menu is jam-packed with Lowcountry classics and modern adaptations, like pasta, burgers, Crab Soup, Crab cakes, Shrimp Plate, Po'Boy, and Fish and Chips.
Tavern & Table
Tavern & Table brings homage to Southern American cuisine but also provides some creative and modern dishes to keep your palate stimulated and your interests peaked. Lowcountry cuisine is honored through the incorporation of local produce and ingredients that is purchased from local farmers, fisherman, and vendors.
Grilled swordfish, Ahi Tuna Bowl, Bison Burger, and Italian Flatbreads are some of the inventive dishes you will find on the menu. Furthermore, Tavern & Table doubles as a beach bar where housemade barrel-aged cocktails, select wines, and craft beer can be sampled. The drinks served at this waterfront bar go great with small plates or the meat and cheese board.
Locals often gather at the waterfront bar area or sit down in the restaurant where they can enjoy good service, great food, and delicious drinks. The laidback atmosphere ensures relaxation while you enjoy your delicious homemade food for date night or a family outing.
Water's Edge
Wherever patrons can enjoy waterfront dining there is sure to be fresh seafood and this Shem Creek location is no exception. The view from the restaurant is breathtaking, especially at sunset. Water's Edge is so close to the dock that diners can watch fishermen unload their daily catch. While the main focus here is seafood, you will also be able to order Chicken, Beef, and Pork options. The Brunch Buffet has classics like sausages, applewood smoked bacon, and Southern Fried Chicken.
The main menu has all your favorites like gourmet burgers, rib-eye, and filet mignon for people who want a heartier meal in Mt Pleasant. While the sight of a Shem Creek bar is not rare, Water's Edge does not disappoint for happy hour. They have an extensive wine list and premium craft beer on offer. Waitrons are knowledgable about wine and food pairings and their wine is so impressive that they were awarded the Wine Spectator Award of Excellence annually since its opening. Their extensive selection of food and wine means that your dining experience will be elevated.
Vickery's Bar & Grill
At the end of Shrimp Boat Lane you will find Vickery's Bar & Grill which is home to beautiful seaside decor and the brilliant hometown pub warmth that so many people love after a busy day. As an added bonus you can sample the best views of a Shem Creek sunset.
The restaurant first opened in Atlanta, but their location in Shem Creek, Mount Pleasant took off particularly well. Their seafood is some of the freshest on our list, but the menu consists of Cuban food with a Southern flair. The Cuban spin that is put on all your traditional Southern favorites has meant an exciting and invigorating Lowcountry-Cuban fusion of the best food in the region.
The diverse menu is rich with Southern staples like fried chicken and shrimp and grits. There are also Cuban delights like jerk chicken, seafood jambalaya, pesto and parmesan encrusted salmon, and black bean cakes. When it comes to drinks you can choose from cocktails, energy drinks, craft beer, wine, and soda. This restaurant is just a stone's throw away from a number of bars, so after dinner you can find the perfect Shem Creek bar to end your perfect night.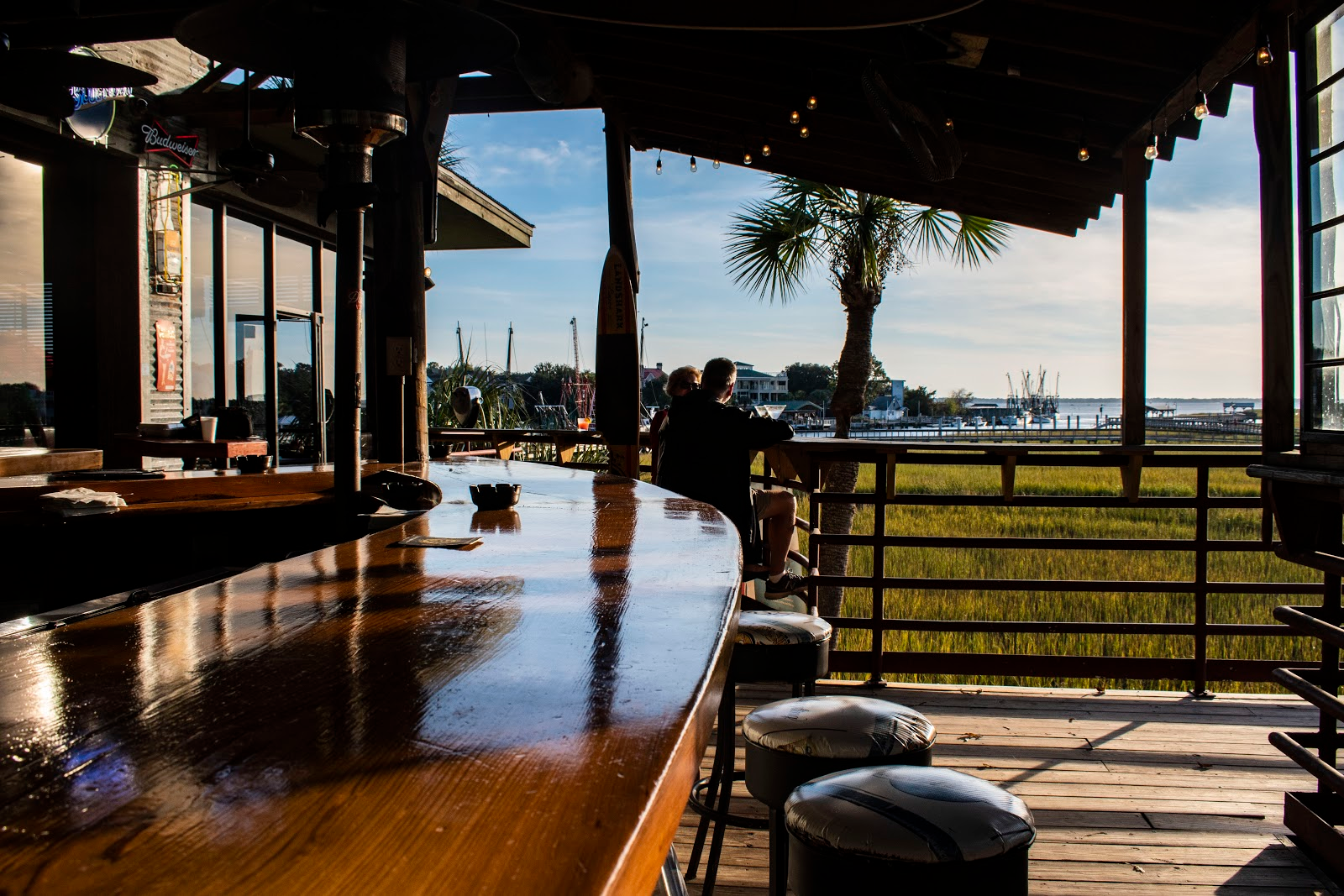 The Wreck of the Richard & Charlene
The mysterious name associated with The Wreck may pique your interest. In this case the restaurant is named after a derelict trawler that saw its end in Hurricane Hugo in 1989, so the memory of the trawler was encapsulated to live on in this Mount Pleasant restaurant. The food in South Carolina is unrivaled and this family-owned restaurant does not disappoint, especially if you love seafood.
This renound South Carolina restaurant serves up the best scallops and shrimp in the region, along with a long list of other seafood that is unbelievably fresh and succulent. While many restaurants prefer to serve cold oysters, The Wreck serves perfectly fried oysters. They also have a catch-of-the-day, mahi-mahi, flounder, and grouper. Their combos and platters are also popular and can include fried hominy square, coleslaw, red rice, and hush puppies. Start your meal with clam chowder or crab soup and then move on to fried green tomatoes, boiled peanuts, and fried jalapeno grits.
While the menu has something for everyone it is not so extensive that it overwhelms, and the seafood is prepared simply but perfectly. Their desserts are also mainly Southern classics like banana pudding and key lime pie. Enjoy the delicious food while appreciating the amazing views of the surrounding dock. If you come at the right time you can watch the famous Wreck Sunset on Shem Creek.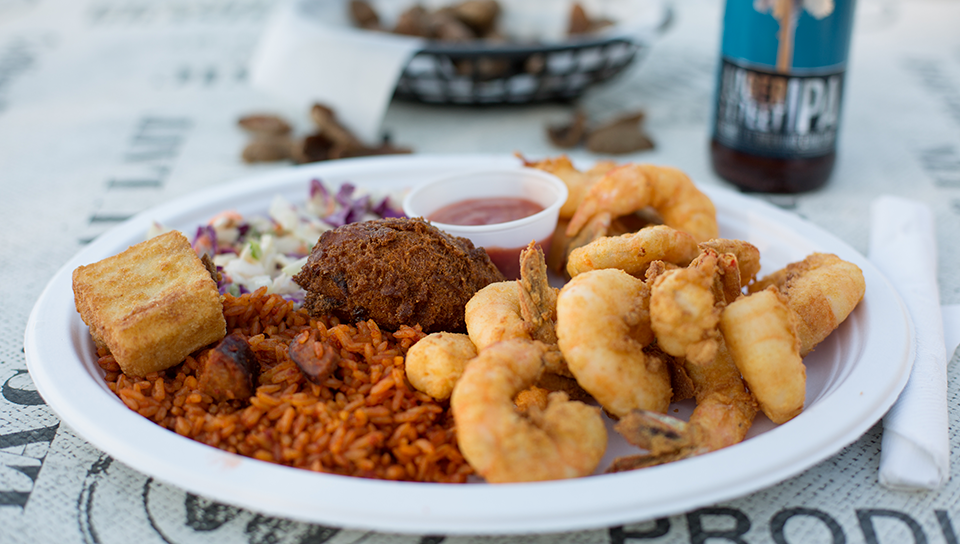 Closing Thoughts
Shem Creek has a number of amazing restaurants where you can sample some of the best food in the area. Southern favorites like Pickled Fried Okra and recipes influenced by French cuisine are common. The variety of restaurants in Shem Creek can also be inviting and famous names like Saltwater Cowboys are even dog friendly. After dinner you can also enjoy a trip to a nearby Shem Creek bar where you can also sample good food and great drinks. No matter what food you might be looking for, Shem Creek will have a restaurant that serves food you'll love.