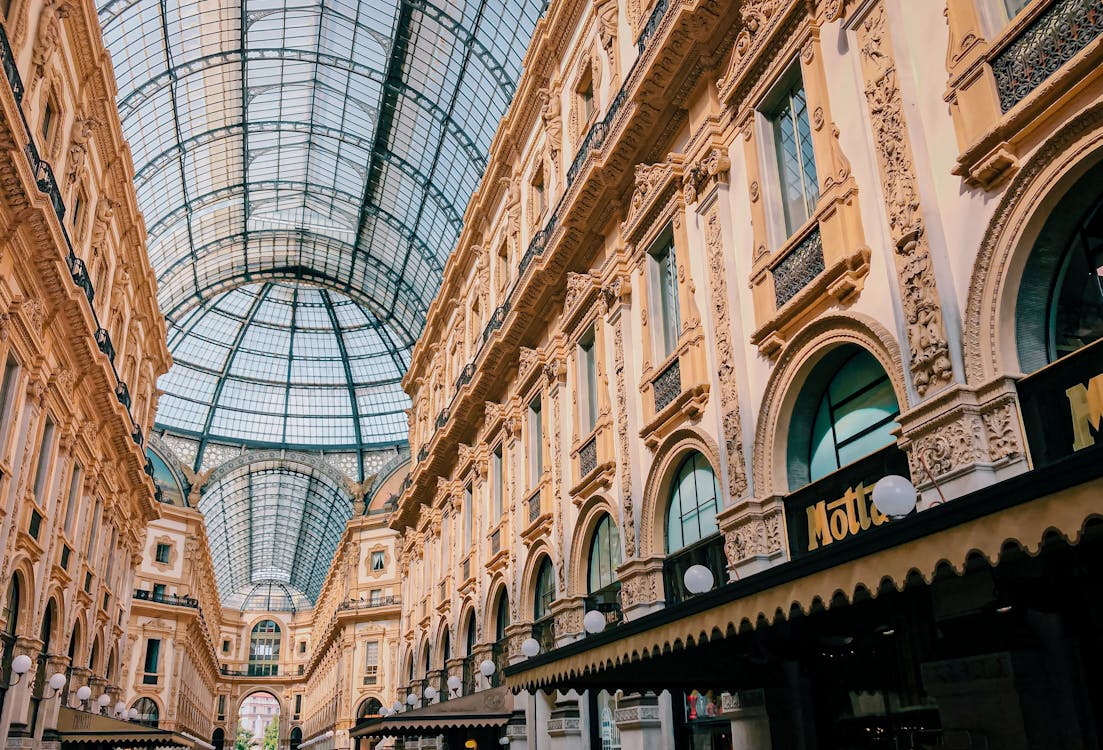 Italy is perhaps one of the most beautiful countries, with cities surrounded by towering mountains and lush greenery, and people boasting a number of customs and cultures unique to the country. But where the South is warm, the North is bordered by Switzerland, France, and Austria.
There are plenty of reasons why you should visit Northern Italy. For one, its eight separate regions boast plenty of breathtaking Italian lakes set against the backdrop of majestic alps and expansive forests. The eight regions are also known for their delicious dishes, many of which are unique to Northern Italy. Lastly, it's chock full of stunning views of the Italian alps, UNESCO World Heritage Sites, and art galleries depicting the country's rich history.
If you're planning on flying to the region, our ultimate guide can help you plan the best itinerary for your visit in Northern Italy.
How To Travel In Northern Italy
When visiting North Italy, it is essential to know how to get around. Luckily, Northern Italy is well-developed, which means you are unlikely to have problems with transportation and going from major Italian cities to more rural areas.
That being said, there are places where trains do not stop at all. So be sure to plan ahead of your trip.
Train
Northern Italy has both national and regional train lines running between major cities and smaller towns. The train lines are easy to navigate, making them less intimidating for foreign visitors.
On that note, train tickets are not cheap. However, they are less expensive than getting a rental car. They are also less flexible, especially when the tracks go through the mountain as it would mean there are fewer stops or no stops between stations.
Bus
There are no national bus lines in Italy, which means most buses only run on city or regional routes. However, there are bus companies like Flixbus that operate buses throughout the country, making it easier for tourists to travel between regions.
One thing to note: regional buses can take you to small towns in the region while Flixbus is mostly limited to travel between cities.
Buses are the cheapest mode of transportation, with tickets as low as $5. However, the travel time can take a lot of hours off your vacation, so plan accordingly.
Rental Car
If it is the flexibility you are after, renting a vehicle is the best option. Driving a rental car allows you to visit different places and enjoy the landscapes while exploring the region.
If you are set on renting a car, know that it is the most expensive option available. You will also need an international driving license and a guide to assist you with driving across North Italy.
Best Places To Visit In Northern Italy
Italy is bursting with historical cities waiting to be explored. Northern Italy, specifically, has the Alps in the far north and the ever-enchanting island city of Venice in the east. The region also has a varied landscape and a plethora of other major Italian cities that offer unique and beautiful sites.
If you're planning your itinerary, here are some of the best places to visit in Northern Italy.
Cities In Northern Italy
Milan
Milan is one of the largest cities in Italy and is well-known for its culture, history, economy, and shopping opportunities. In fact, it is known as the fashion capital of Italy.
This metropolis is also home to grandiose architecture and a myriad of historical high-rise structures that played a key role in shaping Italy we know today.
There are plenty of notable sites in Milan, including the Duomo di Milano (Metropolitan Cathedral-Basilica of the Nativity of Santi Mary), Cimitero Monumentale (Monumental Cemetery), 15th-century Castello Sforzesco (Sforzesco Castle), and the Basilica di Sant'Amborgio.
Milan is also home to countless interconnected canals constructed over hundreds of years with input from the great Leonardo da Vinci himself. However, only two canals are still visible today, namely the Naviglio Grande and Naviglio Pavese. Both canals are near a torrent of bars and restaurants that thrum with energy after the sun sets.
Venice
Known as one of the most romantic cities in the world, Venice is a top destination in Northern Italy for people looking to enjoy natural beauty and a scenic boat ride along the grand canal. Unknown to many, this magnificent city located in the Venetian lagoon was actually formed from hundreds of individual islands joined together by a network of canals and bridges.
There are plenty of things to do in the city, the most popular of which is hiring a gondolier to take you down the two-mile-long Grand Canal in the city center. Others, however, suggest hopping on public waterbuses to visit six neighborhoods along the canal.
Another favorite among locals and tourists is visiting St. Mark's Square, which features the opulent Basilica di San Marco, the immense Campanile di San Marco, and plenty of pigeons.
If you're interested in architecture and engineering, you should definitely visit Ponte di Rialto (Rialto Bridge). This marvelous bridge is the handiwork of Antonio da Ponte, who beat out great artists like Michelangelo and Palladio for the job. The bridge, which is made entirely of Istrian stone, was predicted to fall by critics, yet it still stands to this day.
Bologna
Located south of Venice and southeast of Milan, Bologna is the capital city of the Emilia-Romagna region famous for its beautiful architecture, historical high-rise structures, and its culture, having previously been governed by the Etruscans, Celts, and Romans.
Some of the best places to visit in Bologna include the Piazza Maggiore, which is home to the most impressive structures including the Pallazo d'Accursio, Palazzo del Podesta, Basilica di San Petronio, and the Palazzo Comunale. Northwest of the square also sits the Piazza del Nettuno, home to the famous Fountain of Neptune.
In addition to the places listed above, Bologna is also home to a pair of leaning towers that could rival the famous tower at Pisa. Both towers, which are called Asinello and Garisenda, are standing in the Piazza di Porta Ravegnana.
Parma
Located between Bologna and Milan, Parma is a beautiful city in Italy known for its food. In fact, two of the city's specialties include Parmigiana Reggiano cheese and Prosciutto di Parma, both of which have been given the Protected Designation of Origin status.
In addition, Parma is also home to the Museo Glauco Lombardi, a museum dedicated to the art and history of the Duchess of Parma Maria Luigia of Habsburg and her first husband, Napoleon Bonaparte. The museum showcases various 19th-century artifacts, paintings, and jewelry across seven exhibition halls.
If you're staying in Parma for the night, do consider stopping by Enoteca Fontana, a shop that locals say is the best way to introduce you to the city. The shop serves excellent regional wines and nibbles where you can get a glass for as little as €2, if you're lucky enough to get a seat.
Verona
Often overshadowed by other major Italian cities is stunning Verona. The city has one of the finest historic centers in the country and many spectacular wonders. Verona itself is home to a plethora of Roman Ruins, Renaissance architecture, and medieval buildings—all of which combine to create a dreamy site. It is also nearby the beautiful Lake Garda.
That being said, one of the top reasons why tourists come to Verona is because it served as the setting for William Shakespeare's Romeo and Juliet. In fact, the city is home to the Casa di Guileta (Juliet's House) where visitors come to scribble notes on the walls asking for guidance in love.
Another reason why tourists come to Venice is the Verona Arena. Opened in the year 30 AD, the Verona Arena was designed to hold 30,000 spectators who come to watch plays and sports. Today, the arena still hosts concerts, performances, and operas.
Lake Garda
Considered the largest lake in Italy, Lake Garda is a popular destination for both locals and tourists looking to spend the day basking in nature and taking in the beautiful landscapes and surrounding scenery—a combination of forest-covered mountains to colorful houses with terracotta roofing.
There are small towns and villages dotted along the lake's shoreline, making it possible for you to drive around the entire lake. You can also rent private boats to take you to the waters where you can partake in water activities, including windsurfing.
Trieste
Located right at Italy's border with Slovenia, Trieste is one of the most interesting cities in the country. For many centuries, Trieste has been at a crossroads and has experienced different rules and influences. These factors have helped make this picturesque city into a melting pot of cultures and traditions unique to the area.
If you're a coffee lover, you'll have no trouble fitting right in at Trieste. The city is known for its unique cafe culture in that it provides visitors with a taste of the Habsburg past. That part of its history is very much celebrated in the city, so much so that coffee consumption by locals is twice as high as the average in Italy.
Visiting in springtime? Don't miss the chance to see the many jellyfishes swimming near the shores of Trieste. The jellyfishes that visit the city vary in size, from small ones to giant creatures commonly seen in the aquarium.
Como
Como and Lake Como are considered to be one of the most beautiful areas in Italy. Both are set against a backdrop of jaw-dropping mountainous landscapes and grand architecture, such as the 14th-century Cathedral and the Basilica di Sant'Abbondio.
One of the best things to do in the city is to take to the waters of Lake Como and enjoy a peaceful boat ride on its crystalline waters or visit one of the lakeside towns, including Bellagio and Dervio.
Destinations In Northern Italy
Parco Nazionale Gran Paradiso, Aosta Valley
This national park in the Aosta Valley boasts views justifies its name, with pristine snowy peaks in the winter and a range of landscape blossoms during the spring and summer months.
Parco Nazionale Gran Paradiso features 724 kilometers of marked trails and mule tracks that take you to alpine pastures where horned goats are grazing and rare birds fly overhead.
Vineyard Landscape of Piedmont: Langhe-Roero and Monferrato
Named a UNESCO World Heritage Site, the rolling vineyard landscapes in Northern Italy's Piedmont region feature five outstanding wine-growing areas and the Castle of Cavour, both of which have become emblematic in the development of Italian history.
Visitors who come to Piemonte, particularly the town of Alba, often dine in one of the area's many restaurants during fall as dishes are seasoned with the region's famous aromatic white truffles. Throughout the season, visitors can also participate in cooking classes, taste workshops, and truffle hunting.
Some of the country's best wines are also found in Piedmont, specifically Barolo, Barbaresco, and Roero in Alba; and Dolcetto, Barbera, and Moscato in Asti.
The Cinque Terre, Liguria
Located in one of Northern Italy's coastal regions, this major landmark is known for its fishing and wine-producing villages perches on steep, cliff fronts. The Cinque Terre is distinguishable by the brightly colored houses teetering over inlets and harbors and vineyards expanding inland.
The Cinque Terre is largely inaccessible by car, making it a haven for people who like walking.
Camogli, Liguria
If you're eager on avoiding overcrowded cities and still enjoy the beauty of Italy, then look no further than Camogli. This fishing village mostly flies under the radar, but the small, charming town is one of the prettiest places to visit in Northern Italy.
Visitors who come to Camogli will delight in the area's many seafood offerings, all of which are freshly captured by the village's fishermen. If you're like me and you need bread to start your day, Camogli is also home to Revello Foccaceria, a family bakery located along the promenade that sells the best focaccia in town.
Cathedral of Parma, Parma
Considered as one of the finest Romanesque structures in Italy, the Cathedral of Parma serves as a national gallery featuring works that go back at least 900 years. Some of the best artworks in the cathedral are the grand frescoes made by Antonio Allegri and the bas-reliefs by Benedetto Antelami.
Bagni di Bormio, Lombardy
Located in the Valtellina area of the Italian alps in close proximity to Switzerland, the small commune of Bormio is a popular destination among those in search of wellness. Bormio is built around ancient hot springs. This has led locals to open businesses where visitors can take a dip in natural thermal pools. There are also several mountain caves in the area where Roman baths were built.
Where To Eat In Northern Italy
As we've previously mentioned, Northern Italy is composed of eight different regions. Each region boasts its own unique culinary traditions and local ingredients, from fine meats and cheeses to pasta and seafood. If you're looking to satisfy your food cravings, here are the best places to go to in Northern Italy.
Local Specialties
Fontina Cheese, Aosta Valley
Fontina cheese is an incredibly rich and creamy cheese featuring sweet and pungent notes and tones of butter and roasted nuts. In the mountainous Aosta Valley, Fontina is often nibbled on or used in fondue topped with shavings of white truffle.
Pesto Bianco, Liguria
"Pesto" is often associated with everyone's favorite green sauce made with herbs like basil, marjoram, and borage. In Liguria however, specifically in the city of Genoa, the most popular pesto is the Pesto Bianco.
Contrary to the green paste of classic pesto Genovese, Pesto Bianco is a white peso made from a rich blend of walnuts, olive oil, and ricotta cheese. The sauce is often paired with corzetti, a disc-shaped Ligurian pasta (as seen in the photo above).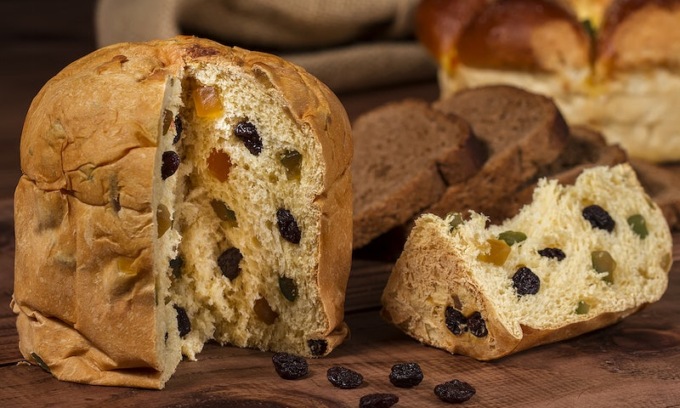 Panettone, Lombardy
Panettone is a tall, dome-shaped load popular among Italians during the Christmas holiday. The bread, which originated in Milan, is light and airy and features notes of savory butter and sweetness from the many candied fruits and orange peels added into the mix.
Most stores in Italy are now selling panettone produced on an industrial scale. However, several stores in Milan still make panettone following the traditional recipe.
Zucca Tortelli, Emilia-Romagna
Tortelli is a famous dish in the Emilia-Romagna region, with Zucca Tortelli being the most popular variation of this paste dish.
Zucca Tortelli is an autumnal classic among locals. This dish feature pasta parcels stuffed with a filling made of sweet pumpkin and coated with a fragrant and savory butter and sage sauce.
The dish was invented between the 1400s to 1500s when pumpkins arrived from America.
Osso Buco, Milan
"Osso Buco," which translates to "hole of bone," is a classic Milanese winter dish featuring veal shanks until they are extremely tender and fall off the bone. The sauce is also incredibly rich, with the shank's marrow contributing greatly to the savory flavor.
In most places, Osso Buco is served as a stew. In Milan, however, the shanks are served with Rissoto alla Milanese and topped with gremolata.
Bolognese, Emilia-Romagna
Hailing from the town of Bologna, Bolognese is a timeless classic that symbolizes Italy's hearty, nourishing, and extremely soul-satisfying cuisine. This sauce is a lot different from the usual red sauce as this is creamier and thicker. Additionally, there are several cooking techniques used to make the sauce, and still, it takes about three hours of cooking to create the perfect blend!
Bolognese is typically served during long Sunday lunches with tagliatelle. The sauce can also be used to make an epic lasagna dish.
Bagna Cauda, Piemonte
Hailing from the wine region of Piemonte is Bagna Cauda. This traditional Italian stew is made with anchovies, garlic, and fresh seasonal vegetables—all of which come together to create a magnificent dish that symbolizes traditional peasant food.
Bagna Cauda, which translates to "hot bath," is common in Italian households during the holiday season and is often eaten with friends and family.
Restaurants & Eateries
Trattoria Do Forni
Located in Venice, Trattoria Do Forni is a famous restaurant serving great Italian food and equally exceptional scenery. Their menu is vast, but each dish listed is given the care it needs to become a stellar plate. However, before reserving a spot, do take note that the restaurant's pricing is on the more expensive side.
La Cusina
La Cusina is one of the more unique dining destinations on this list, mostly because the dining room is located in a hotel. The restaurant serves dishes that offer a unique take on traditional Venetian and Veneto cooking traditions.
Le Bistrot de Venise
This upscale bistro in Venice serves dishes from three different cuisines: Venetian/Italian, French, and local recipes. While their Venetian and French plates are delicious, it is their ancient local recipes that steal the show. Local eats are actually cooked following recipes culled from historic cookbooks and documents.
In addition to their food, Le Bistrot de Venise has a back room that turns into a performance space where poets, acoustic musicians, artists, and cabarets host shows on most nights.
Antica Hosteria del Vino Buono
Located in the Bergamo region, the Antica Hosteria del Vino Buono is a cozy restaurant serving heavy mouthwatering mountain-style dishes featuring game meats and thick polenta. Each dish can also be accompanied by a glass of red wine from the shop's extensive options.
Al Camin
Situated outside the Cortina d'Ampezzo, Al Camin is a barnlike restaurant serving hearty Alpine food that will surely make you clean the plate in a swift. In addition, Al Camin also serves plenty of Italian regional specialties that you would otherwise have a hard time finding elsewhere.
La Maison de Filippo
If you're hoping for a feast, La Maison de Filippo could be up to the task. This restaurant in Entreves serves what seems like a never-ending meal, with appetizers going up to the seventh course. The food is served in a rustic dining room with low wood ceilings, open kitchens, and the occasional cute dog sleeping under the table.
Osteria del Duca
This bustling trattoria in Verona serves romantic and true Verona style meals ion the ground floor of a medieval palazzo. The ladies in the restaurant double-check with guests, especially tourists, to ensure they haven't accidentally ordered plates featuring horse or donkey meats.
Fun fact: The palazzo where Osteria del Duca is located is believes to have belonged to the Montecchi family, who were immortalized by Shakespeare as the Montagues, whose son Romeo fell in love with Juliet from the rival clan Capulet.