Are you planning a trip to Ireland to explore the breathtaking Wild Atlantic Way or Ireland's Ancient East? If so, this post is for you!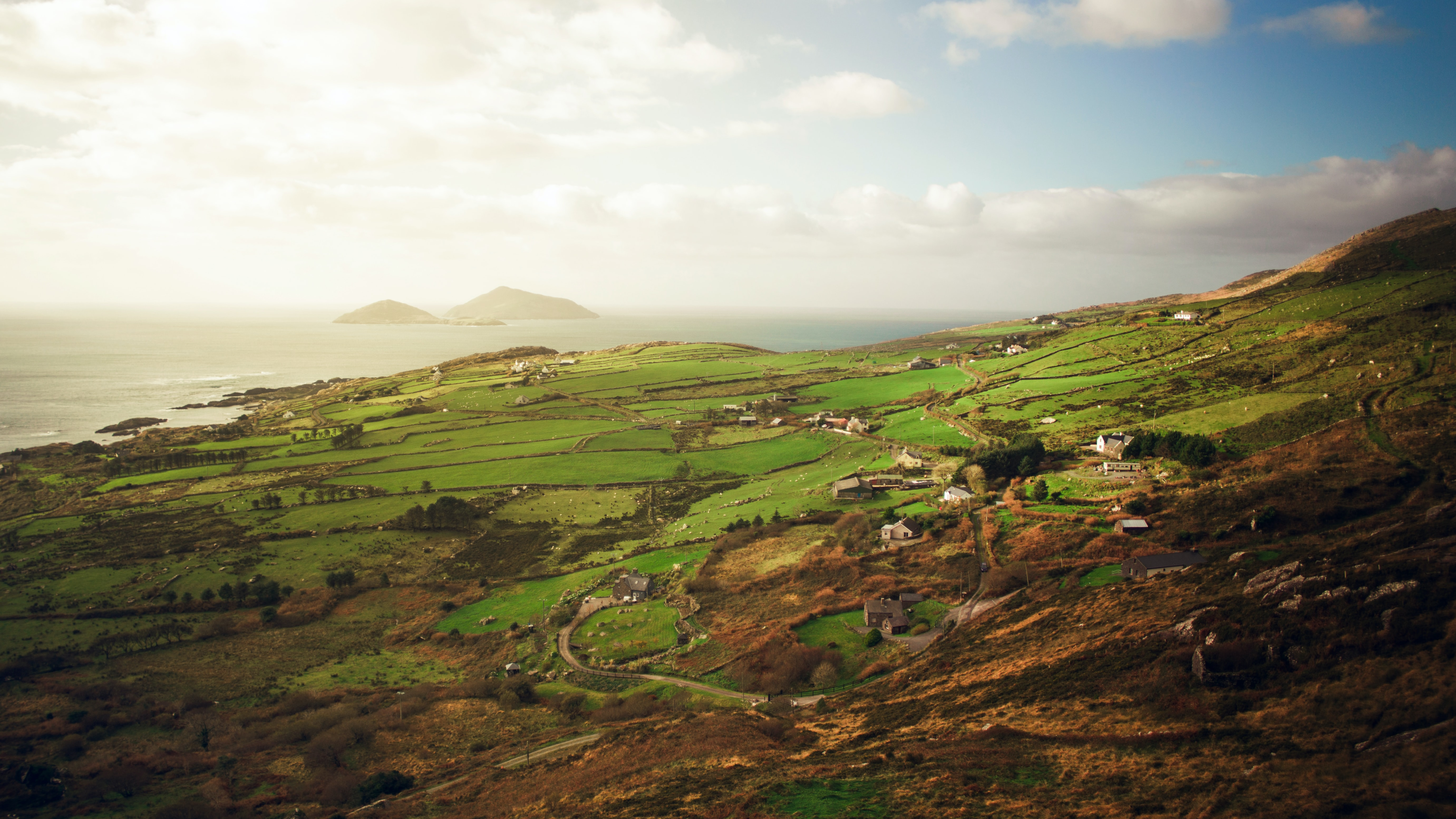 We've compiled a list of some of the best self-catering holiday accommodation that Ireland has to offer across a range of beautiful destinations – from traditional seaside cottages along the rugged Irish coastline to sleek apartments in the heart of Ireland's capital city of Dublin.
Take some of the stress out of planning your vacation to Ireland by checking out our selection of self-catering holiday cottages and vacation rentals below!
Self-Catering Accommodation in Ireland
To help narrow down your options, we've focused our selection of self-catering accommodation in Ireland to properties in Kerry, Cork, Clare, Mayo, Galway, Donegal, Dublin, Wexford, and Limerick.
Waterville Gem in Waterville, Kerry
Located on a scenic property on the Wild Atlantic Way, this charming 3-bedroom holiday home has everything you need for a comfortable stay.
The cottage is just a short walk away from the village of Waterville, which is nestled between Lough Currane and Ballinskelligs Bay. This puts you within easy reach of several Blue Flag beaches, fishing spots, walking trails, golf courses, and historic sites. You can also find plenty of dining options in the village.
The cottage itself is warm and inviting with plenty of windows, so the rooms are always flooded with natural light. There is a cozy enclosed fireplace in the living room and the kitchen is fitted with all the modern conveniences.
The two upstairs bedrooms have en suites: one has an electric shower, while the other uses a solar heating system. Both have heated towel rails.
Luxury Cottage in Waterville, Kerry
Occupying a beautiful 1-acre site approximately 1 mile east of Waterville, this spacious 4-bedroom cottage offers amazing views of the sea and the surrounding countryside.
There's also no shortage of things to do in the local area, from bars and restaurants to 2 world-class golf courses to fishing, horseback riding, and more.
The cottage is newly constructed and built in the traditional style with 4 bedrooms, 3 en suites, and 1 additional bathroom. There is a large open-plan kitchen and living room with an enclosed fireplace, plus a separate dining room.
Wooden floors are featured throughout the cottage except in the kitchen and utility areas, which are tiled. All the en suites come with underfloor heating.
Free Wi-Fi is available, as well as two TVs, an Xbox, and a set of electric drums.
Laharn House in Cahersiveen, Kerry
Situated in a quiet location on the Wild Atlantic Way, this 4-bedroom holiday house offers panoramic views of the sea and Valencia Island.
It's also close to a stunning beach and a variety of recreational activities such as horseback riding, hill walking, and golf. Boat trips to the Skellig Islands from nearby Portamagee can also be arranged, along with sea and lake fishing.
If you're looking to experience some traditional Irish nightlife, Laharn House is within easy reach of several pubs and restaurants where there's also some excellent local seafood to be had.
In terms of amenities, the house comes with cable TV, a washer/dryer, and a dishwasher, plus central heating. Guests are also allowed to bring 1 pet.
No. 4 Woodbrook in Clonakilty, Cork
This quaint riverside townhouse comprises 3 bedrooms and 1 bathroom and can accommodate up to 6 guests.
All three bedrooms can be found upstairs along with the bathroom, while the downstairs comprises a kitchen, living, and dining area.
The kitchen is fully equipped and includes an electric oven and hob, a dishwasher, a washing machine, and a fridge, plus a microwave oven. Bed linen and bath towels are provided, as well as free Wi-Fi and central heating throughout the house.
Additionally, if you're looking for an ideal base from which to explore the scenic region of West Cork, this accommodation in Clonakilty is a great choice.
Atlantic View Cottages in Doolin, Clare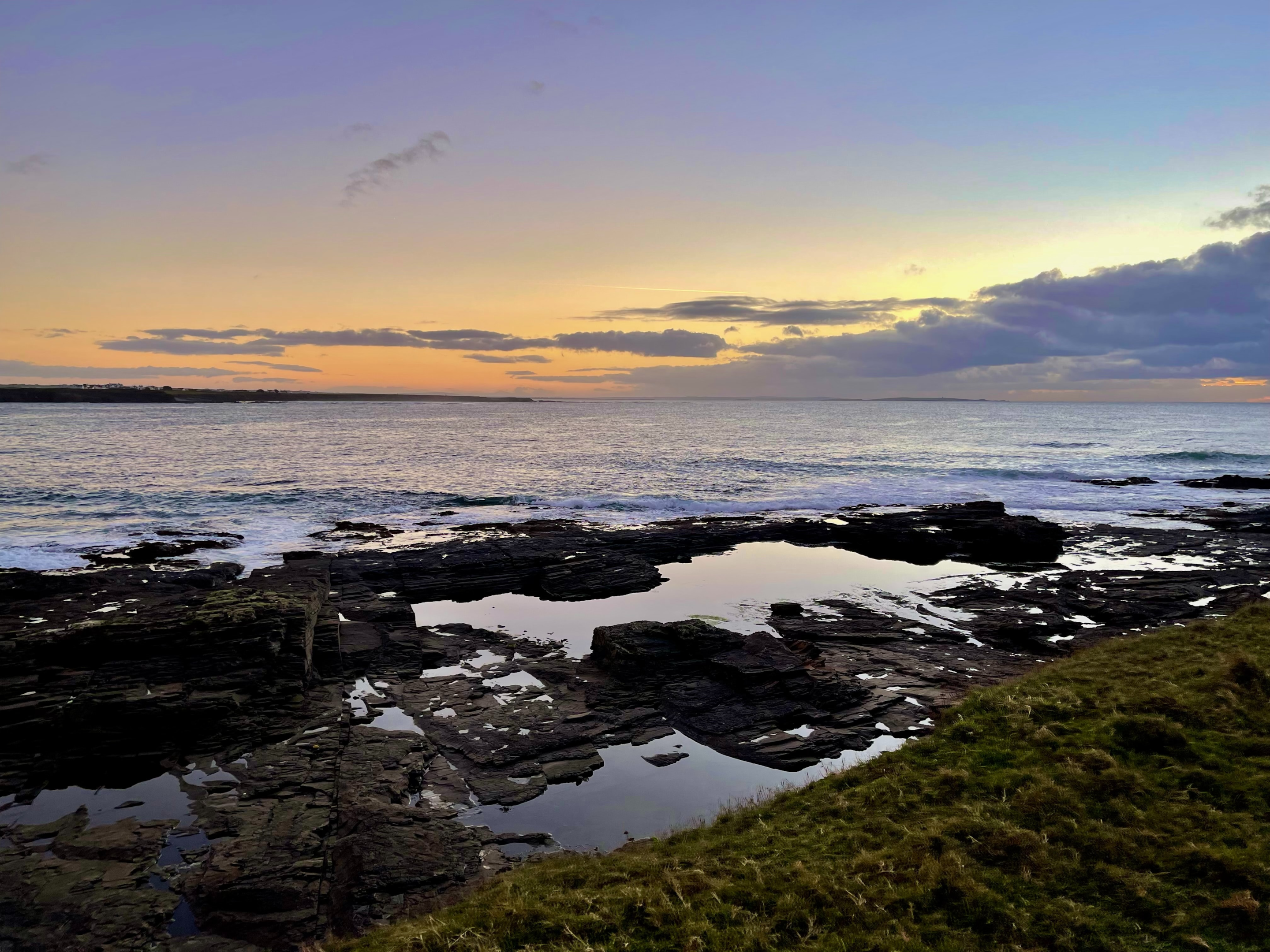 Offering gorgeous views of both the Atlantic Ocean and the Aran Islands, this family-run accommodation in County Clare consists of 2- and 3-bedroom self-catering cottages.
Each cottage offers the same amenities, including electric blankets on all the beds, continental quilts, a kitchen with an electric cooker and microwave oven, a dishwasher, washer/dryer, and fridge, plus cooking utensils. Each unit also features a traditional open fireplace and a TV in the living room.
If you're looking for cozy self-catering holiday homes to rent on the Wild Atlantic Way, these cottages are sure to delight.
Lurgan House Self-Catering Accommodation in Westport, Mayo
If you enjoy outdoor adventure activities like hiking, fishing, cycling, sailing, mountain climbing, and horseback riding, then this self-catering holiday house could be the perfect fit for you!
It's ideally situated in the scenic Westport, an Irish town that's known for the Great Western Greenway, an off-road trail for cyclists and walkers that runs for 26 miles along the coast. The town is also a stones throw from Croagh Patrick, a mountain overlooking Clew Bay that provides ample opportunities for rock climbers to put their skills to the test.
The house has 3 bedrooms and 2 en suites with all the modern conveniences. Guests can also enjoy a delicious cooked breakfast that's made to order, plus free Wi-Fi and ample secure parking.
Cois Cuain in Aran Islands, Galway
Located on Inishmaan, one of the Aran Islands in Galway Bay, this spacious house boasts 7 bedrooms, making it ideal for a family getaway.
Inishmaan is a quiet, peaceful place full of unspoiled nature and beautiful beaches, so you'll find no shortage of outdoor activities to take part in here. It's also a great place to immerse yourself in traditional Irish culture since the inhabitants are predominantly Irish-speaking, though most have a knowledge of English as well.
Coach House & Garden Suite in Duncannon, Wexford
Set on 7 acres of heritage grounds, the Coach House & Garden Suite at Kilmokea offers several accommodation options.
The Coach House has 3 rooms, each with its own layout and a different number of beds. It also has a large kitchen/drawing room with a vaulted ceiling.
The Garden Suite is set in the original granary, which was converted into a quaint 2-bedroom apartment. The apartment includes a large kitchen and dining/living room with a vaulted ceiling. The 2 bedrooms are individually decorated and offer attractive views of the walled gardens.
Guests also have access to a range of amenities for the duration of their stay, including a heated indoor pool, a tennis court, a croquet lawn, a sauna, a hot tub, and a gym. Aromatherapy treatments are also available on-site.
Cuan Caol in Spiddal, Galway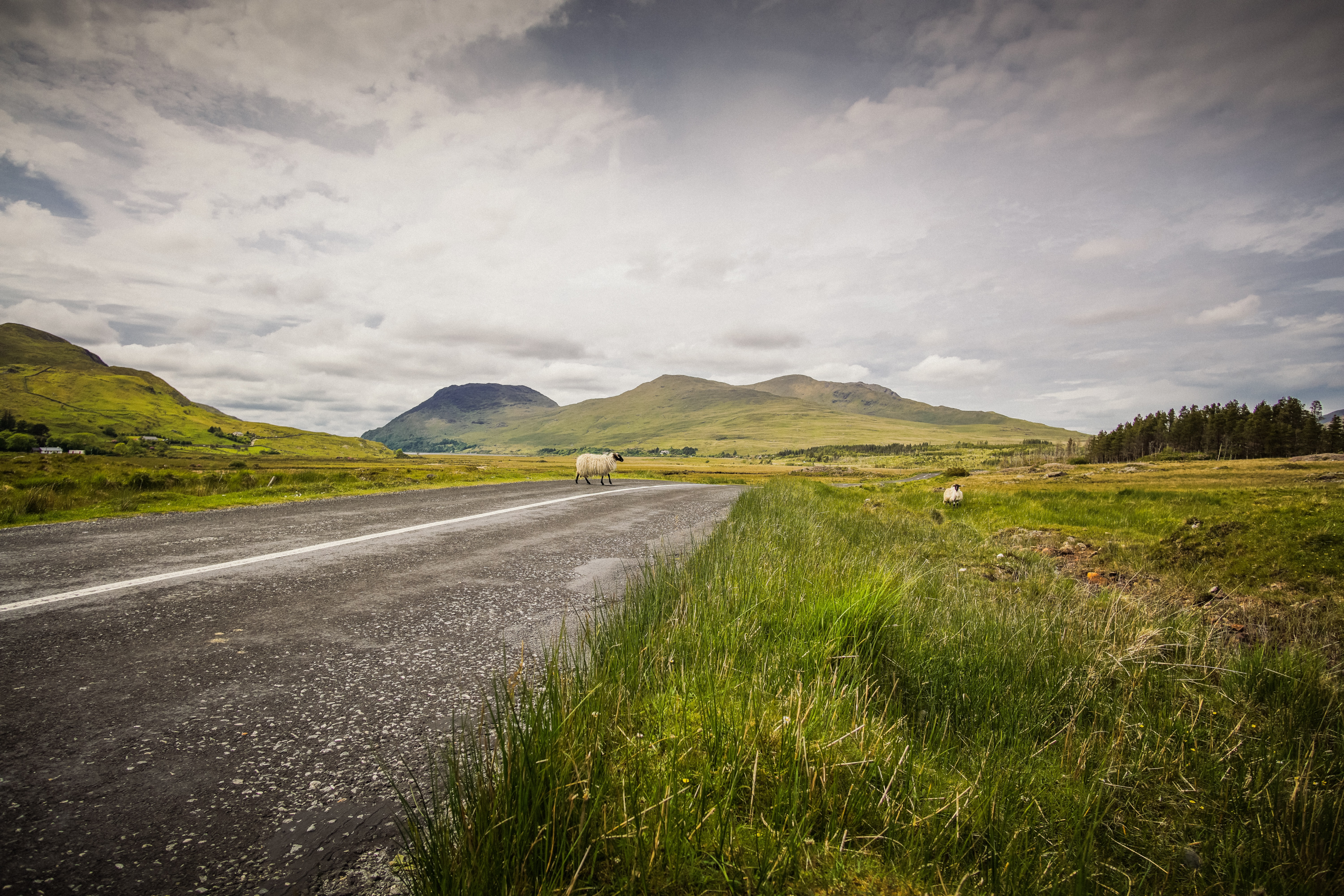 Offering 3 bedrooms, this self-catering bungalow overlooking Galway Bay is a great base from which to visit Connemara and the Aran Islands.
The property boasts beautiful gardens and sea views with a kitchen, dining room, and two living rooms. One of the three double bedrooms has a balcony, while another has an en suite. There is a second bathroom on the ground floor with a shower/tub combo.
Achill View in Belmullet, Mayo
A relatively new holiday house set on a sprawling property that includes a working farm; there are plenty of reasons why Achill View could be the kind of lodging you're looking for.
It offers 3 bedrooms overlooking Termoncarragh Lake, an EU-funded wildlife sanctuary for migratory birds and native animals. Guests can also enjoy the views of the Achill Mountains, Atlantic Ocean, and Aran Islands.
There's a beach nearby and a golf course, and the town of Belmullet is only 3 miles away.
Note that a minimum stay of one week is required to rent this property.
Sycamore House in Ballyvaughan, Clare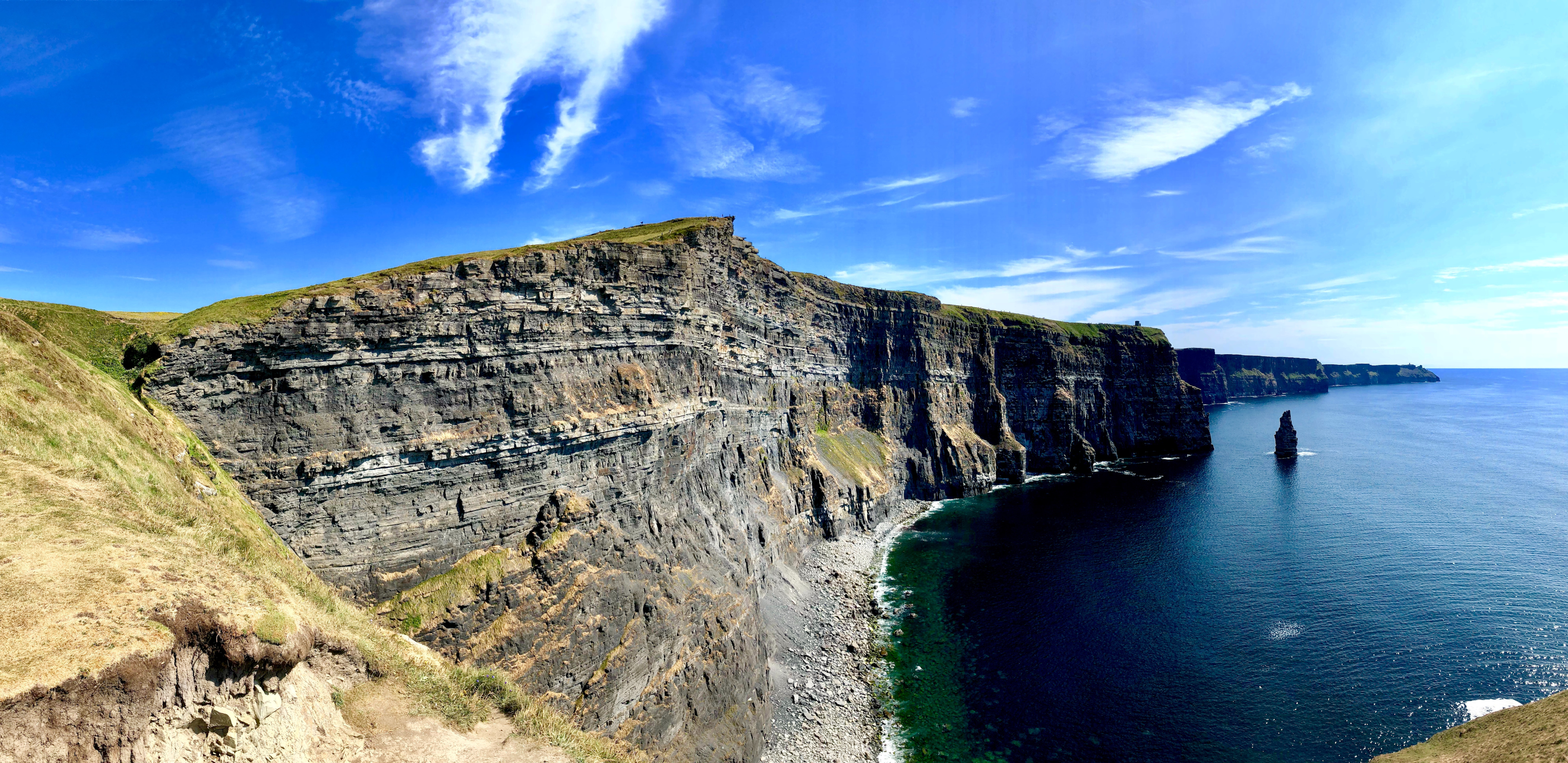 Located in the picturesque village of Ballyvaughan in County Clare, this gorgeous beachfront holiday home has been designed to maximize the views.
The house's main feature is the open-plan kitchen-dining area with enormous windows that provide uninterrupted views of the sprawling lawn and the ocean beyond. There are a total of 5 bedrooms – all en suite – so there's plenty of space to spread out.
The house is also centrally heated and equipped with an enclosed fireplace that's perfect for curling up with a glass of wine on chilly evenings.
Outside, a pathway runs from the house down the gently sloping lawn towards flagstone steps that lead onto the beach.
Nearby attractions include the Ballyvaughan village, which is considered the crown jewel of the Burren region, where you'll find a large selection of restaurants and craft shops. The house is also surrounded by the Burren National Park, which comprises one of the largest limestone karst regions in Europe, providing ample opportunities for outdoor activities.
Caher Cottage in Ballyvaughan, Clare
Another great self-catering option in Ballyvaughan, Caher Cottage comprises 2 holiday homes built in the traditional cottage style. Each is surrounded by its own garden and features raised cathedral ceilings and pine furniture.
In addition to being close to the beach, the property is just a short walk from the center of Ballyvaughan village, where you can find plenty of shopping and dining options. Caher Cottage is also situated near the Burren National Park and the spectacular Aillwee Caves.
Dublin Country Home & Gardens, Dublin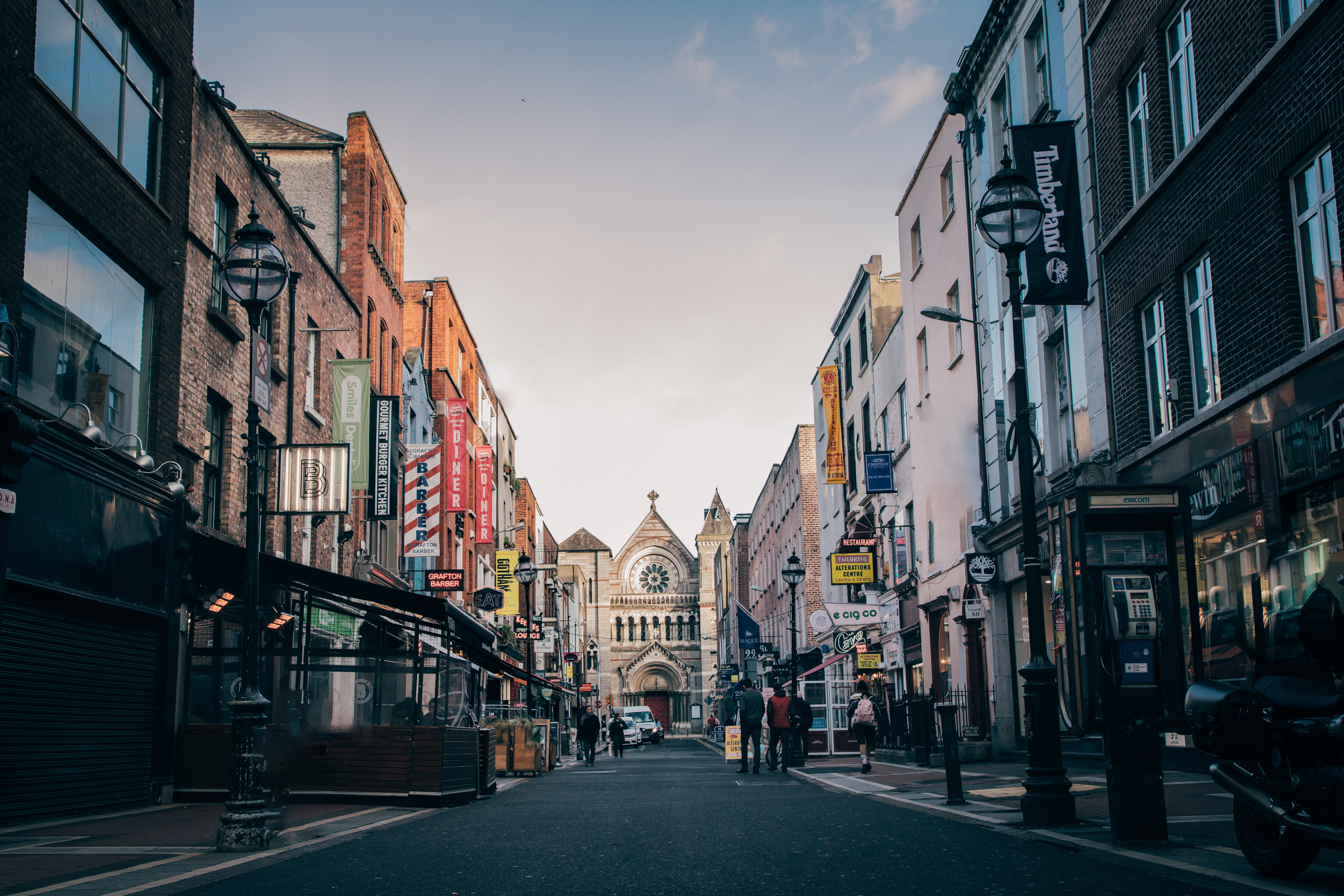 Situated in the middle of Leinster's golf and equestrian region, this superior country home set on idyllic wooded grounds is perfect for large families or small groups.
The house comprises 4 bedrooms with en suite facilities plus a modern kitchen that opens onto a large patio with a gas BBQ.
The property is also conveniently located near public transport (with buses to Dublin city every 20 minutes), an Irish pub, and an artisan chocolate shop. The beaches at Malahide and Portmarnock, as well as a selection of world-class golf courses, are all within easy reach.
Ard an Mara in Burtonport, Donegal
Boasting magnificent mountain views, this 3-bedroom bungalow is an excellent choice for anyone looking for self-catering accommodation near the Wild Atlantic Way. Other nearby attractions include Donegal Castle, the Donegal Railway Heritage Center, and the Glenveagh National Park.
The house itself comprises 3 bedrooms, with 2 downstairs and 1 upstairs. There is 1 bathroom with a shower. The kitchen is fully equipped with an electric cooker, microwave, fridge/freezer, dishwasher, and washer/dryer. The living room has an open fireplace that's perfect for relaxing after a long day of sightseeing. Pets are welcome.
West Cork Country House in Skibbereen, Cork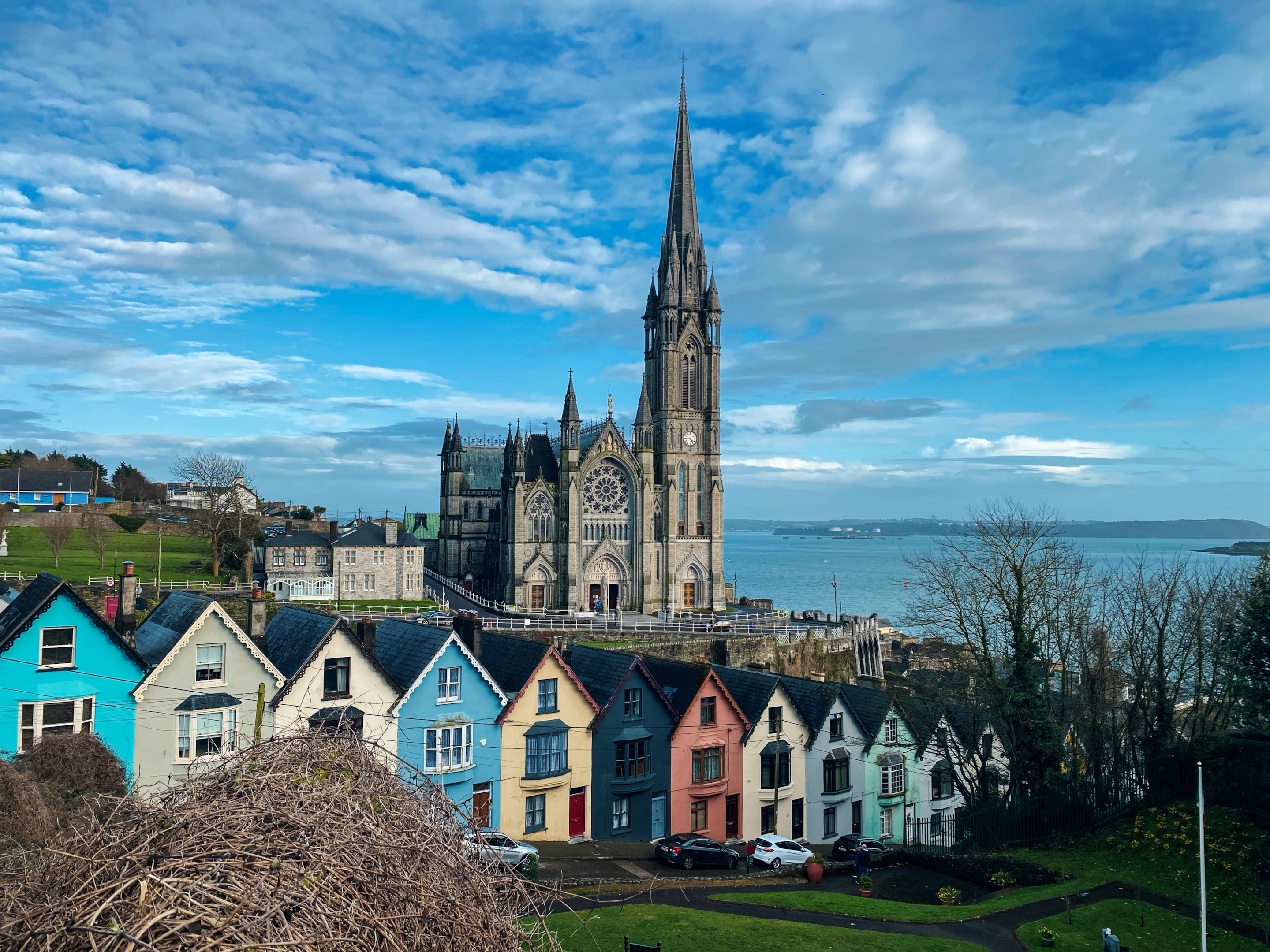 This charming country home in the Roaring Water Bay Area of West Cork is large enough to accommodate up to 8 guests. There is also a quaint thatched cottage on the same grounds that can accommodate an additional 4 guests. The house and cottage can be rented together or individually, depending on your needs.
Amenities include manicured gardens and a large patio area overlooking Roaring Water Bay. The property is also a hop, skip, and jump from the legendary Kilcoe Castle.
Luxury Residence in Ballyhahill, Limerick
Perfect for anyone looking for a self-catering vacation rental that can accommodate large groups of up to 24 people, this luxury holiday accommodation comes complete with all the bells and whistles.
It has 8 bedrooms, 6 bathrooms, a living/dining area, and a modern kitchen that's perfect for relaxing and entertaining. Other amenities include a large garden, a private sauna, a hot tub, a games room, and a bar.
Should you wish to venture outside this luxury residence, the surrounding area offers plenty of opportunities for sightseeing and dining out.
Goldcrest Village Campus Apartments in Galway City, Galway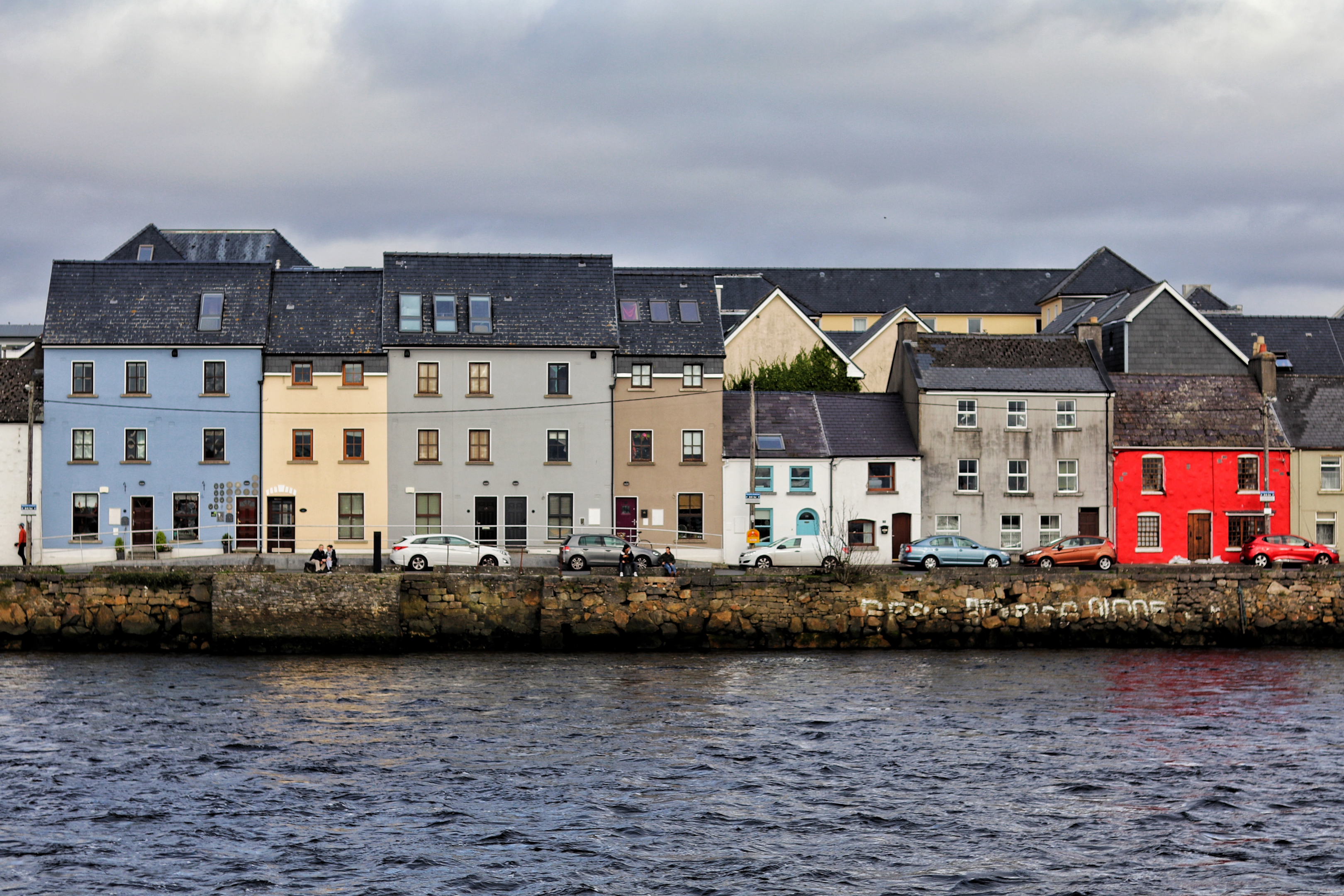 If you want to experience all the wonders of the Wild Atlantic Way without having to stray too far from the city, then these modern apartments situated on the parkland campus of NUI Galway could be the perfect option for you!
Guests can choose between 76 self-catering units and can either rent an entire apartment or a bedroom only within an apartment. Each one comes fully equipped with a kitchen with an electric cooker, fridge/freezer, microwave, kettle, and toaster, as well as a dining table or a breakfast bar with seating and a living room with a TV.
In addition to being just minutes away from the Galway city center, these apartments also make a great base from which to explore the stunning landscapes of Connemara.
In Conclusion
If you're planning a trip to the emerald isle in the near future, these self-catering cottages and holiday homes are all great options to rent, especially if staying in hotels isn't something you like to do.
Disclaimer: The properties we have listed here have all been described according to the information provided on the vacation rental's website. It is, therefore, recommended to contact the owners or travel agency in charge of booking to confirm all the sleeping arrangements and other amenities ahead of time.