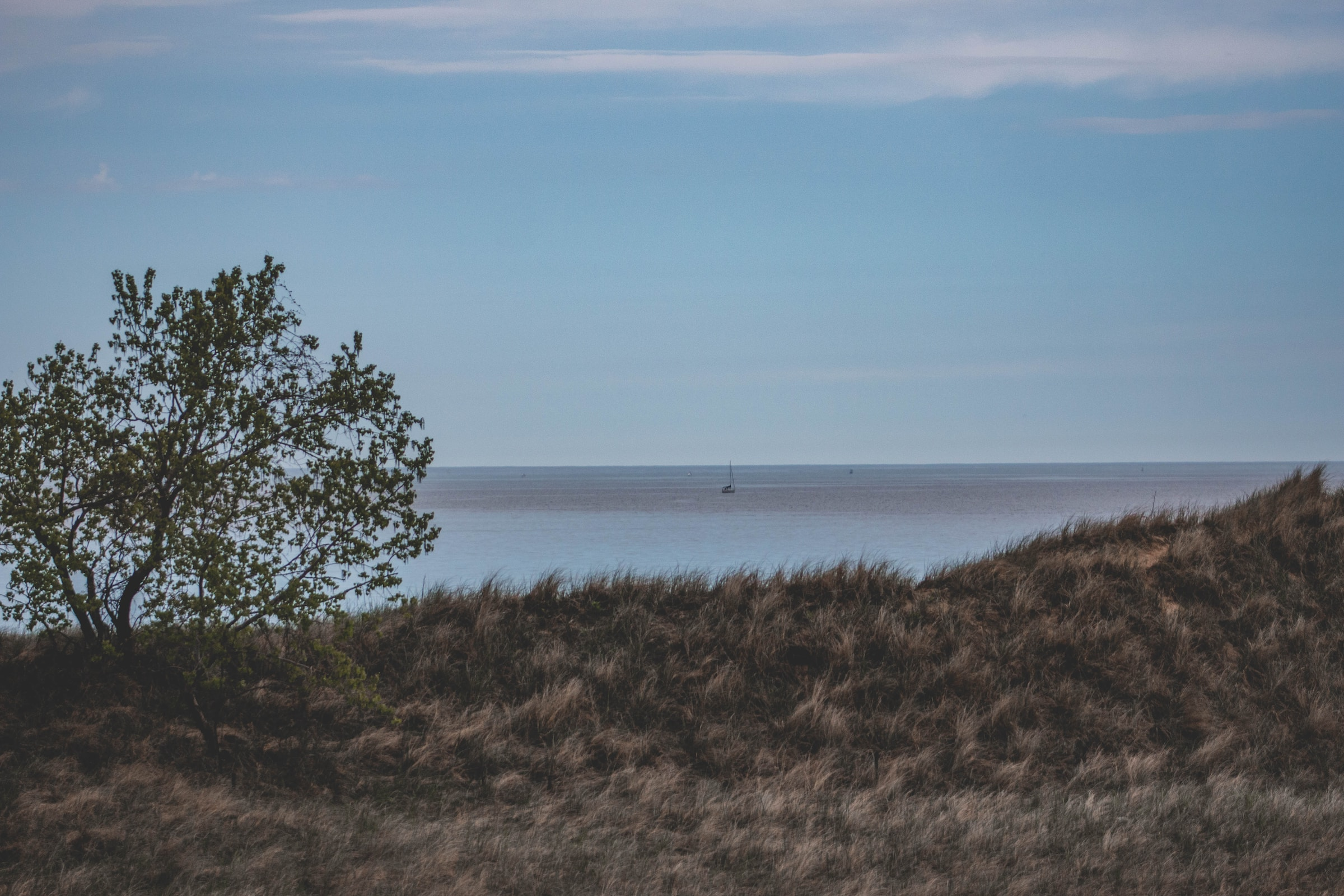 Saugatuck MI, Plan Your Trip
Saugatuck and neighboring Douglas are the perfect destinations to soak up a good mood. It is a West Michigan beach town that is absolutely beautiful. If you love outdoor activities, award-winning beaches, and a thriving art scene, then Saugatuck, Michigan, and Douglas as the place to be.
When you Visit Saugatuck:
Saugatuck is very close to the Blue Star Highway and is a place with absolutely stunning natural beauty. The atmosphere of the beach town is completely charming. It marries together art galleries and beautiful beaches. Southwest Michigan is an extremely scenic area; Allegan County specifically calls for the making of lasting memories. It is suitable for longer vacations, weekend getaways, or even just a day trip. There are also budget travel options or upscale luxury getaway options too. It is also good for single travelers, couples, or a family.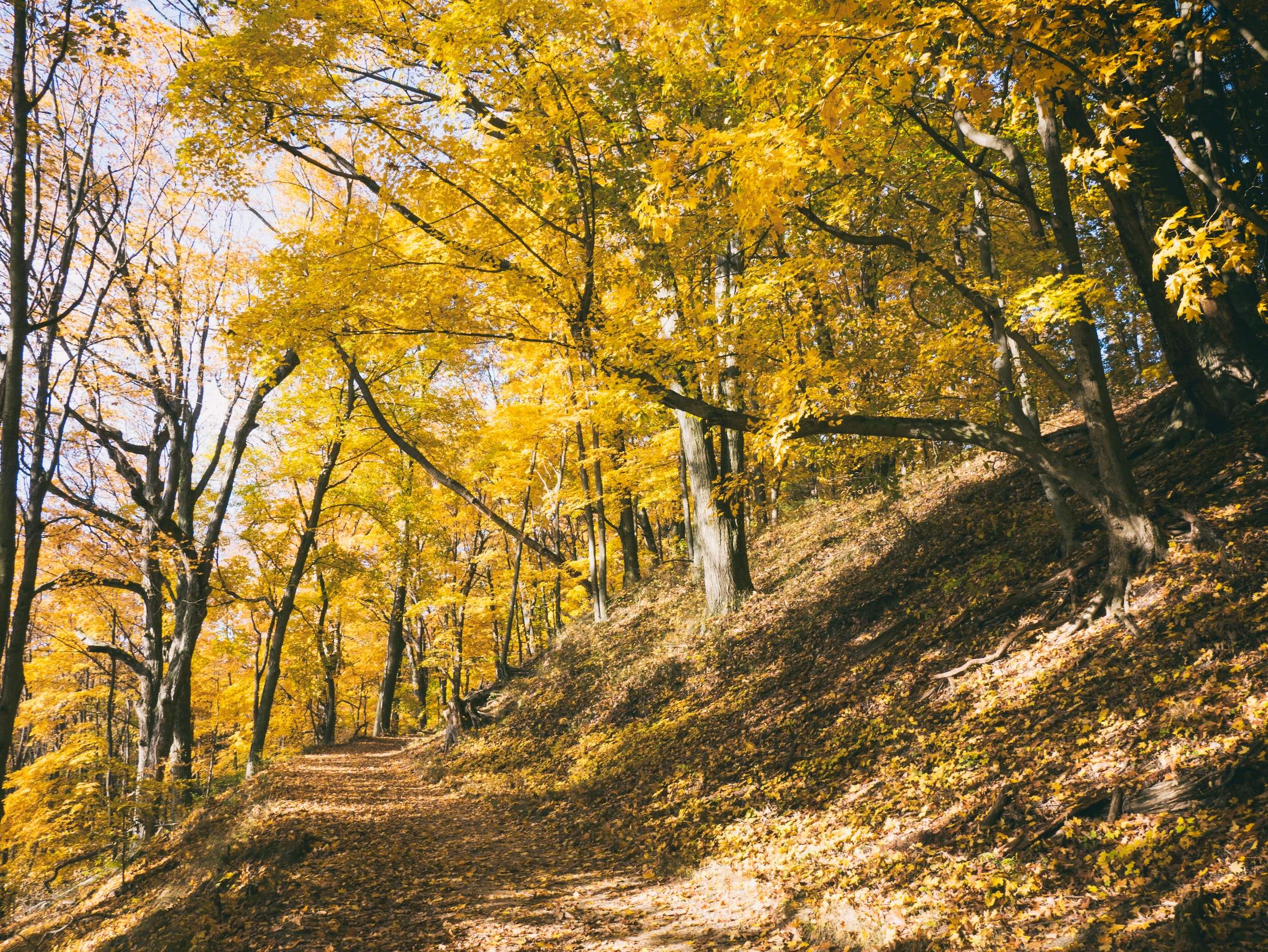 Where to Stay in Saugatuck MI
Since Saugatuck is considered a tourist destination, there is no shortage of hotels and other types of accommodation in town. In downtown Saugatuck, the Wickwood Inn is particularly popular. Some of the other accommodation includes:
Saugatuck/Douglas Beach Vacation Rentals
Both cabins and vacation homes are plentiful in these charming coastal towns. Michigan beach rentals range from cabins, family-friendly homes, and smaller apartments to large, luxury lakefront homes.
Saugatuck, MI Wineries
Between Saugatuck, Douglas, and nearby destinations like Fennville, there are numerous contenders for the best beach town in Michigan. There are also a bunch of wonderful wineries and restaurants in the area.
Vegetables, fruits, and especially grapes grow fantastically well in the fertile lands of southwest Michigan. Therefore, the wines produced in the Saugatuck/Douglas area are definitely some of the best in the state.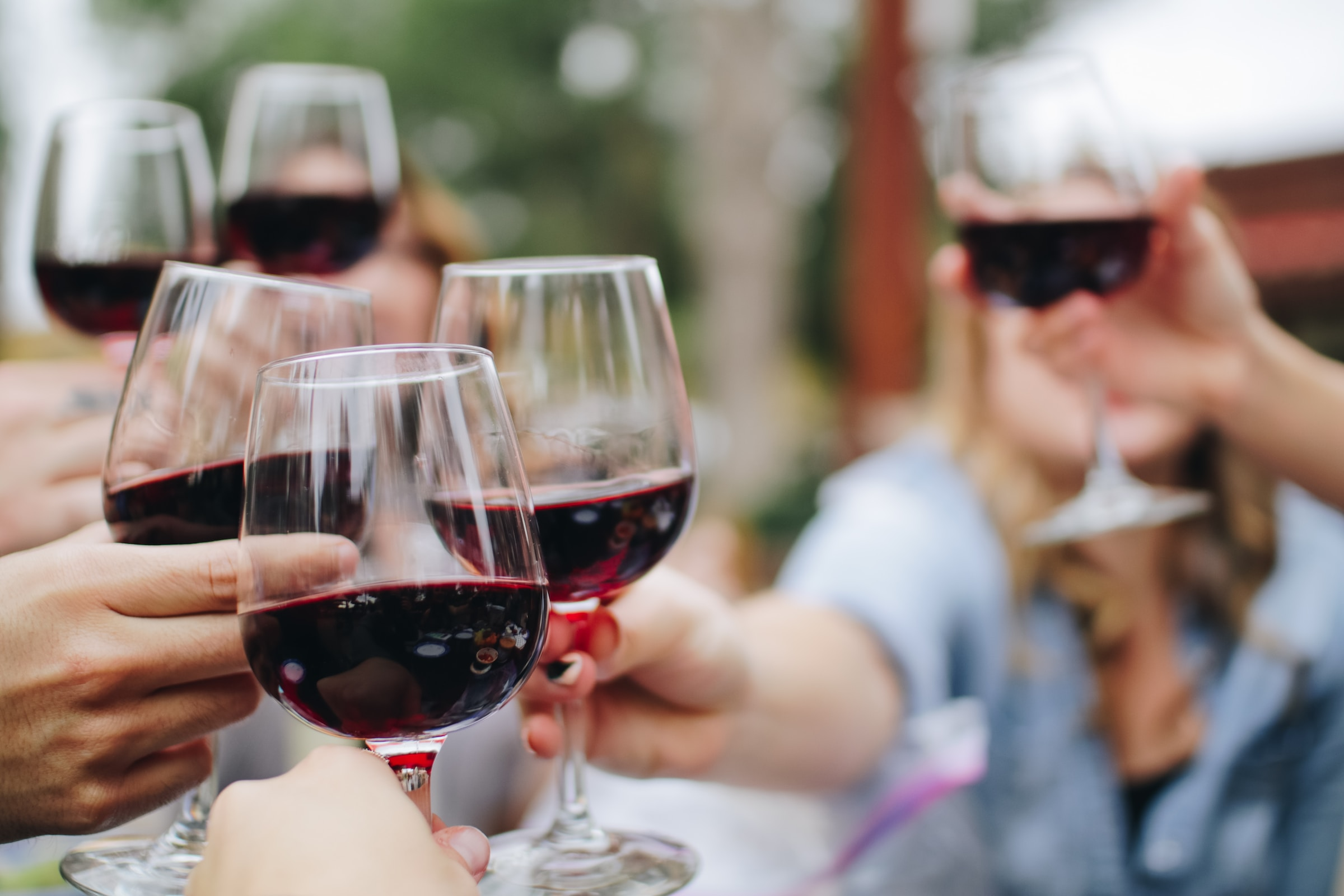 Saugatuck, MI Breweries
The craft-beer scene is constantly growing. The four biggest and best Saugatuck, Michigan breweries are:
Waypost Brewing Co.
Virtue Cider
Saugatuck Brewing Company
Mitten Brewing Company
Saugatuck, MI Restaurants
The restaurants in Saugatuck are amazing, and many of them have a farm-to-table approach. This stretches across anything from home-style meals, and cafes to fine dining establishments.
We recommend:
Coast 236 Restaurant & Bar
GROW Cafe & Bistro
The Southerner
Phil's Bar & Grill
Ida Red's Cottage
Pennyroyal Cafe & Provisions
Taverna Rossa
Downtown Saugatuck Shopping
The downtown Saugatuck, Michigan, area is quite historic. The area is full of eclectic stores and boutiques that sell everything from sporting goods to pet wear. Most of the excitement is in and around Butler Street. There are also a number of restaurants and cafes which we can highly recommend. Grab some craft beer and local wines. One of our favorites is Village Square Park.
There is a new Social District that will boost traffic and ensures for safe outdoor socialization. The district is full of about 20 breweries, bars, and restaurants. Along Michigan's art coast is the nearby town of Douglas, which is also a hub for local artists, shows, galleries, and restaurants.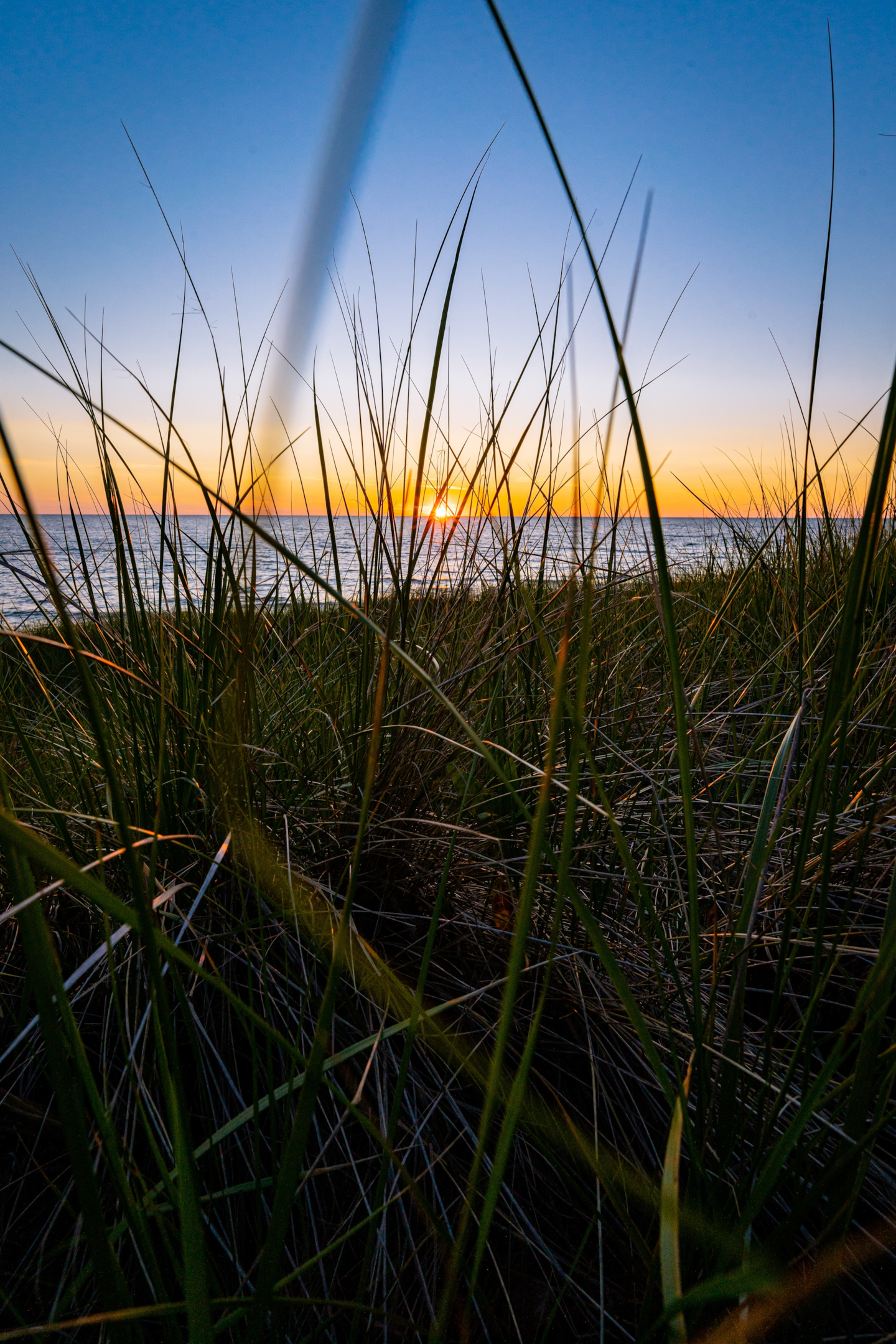 Saugatuck Beaches
Dog-Friendly Beaches in Saugatuck, MI
Unfortunately, there are no beaches within the bounds of Saugatuck that allow dogs, but in the nearby town of Grand Haven and South Haven, there are a handful of beaches that allow dogs. Two of these beaches are; Hagar Shores Roadside Park and Deerlick Creek Beach. Both of these beaches allow dogs on leashes.
ADA and Wheelchair-Accessible Beaches in Saugatuck, MI
Discover Oval Beach
The breathtaking Oval Beach has been voted the prettiest beach in the world. There is a wooden walkway on the north side of Oval Beach that goes along the shoreline. It also provides ADA access to both the beach and the restrooms. Because Oval Beach leads into Lake Michigan, it is actually one of the rare freshwater beaches in the world, and the surrounding bluffs provide some privacy to beachgoers, making for an overall unbeatable experience.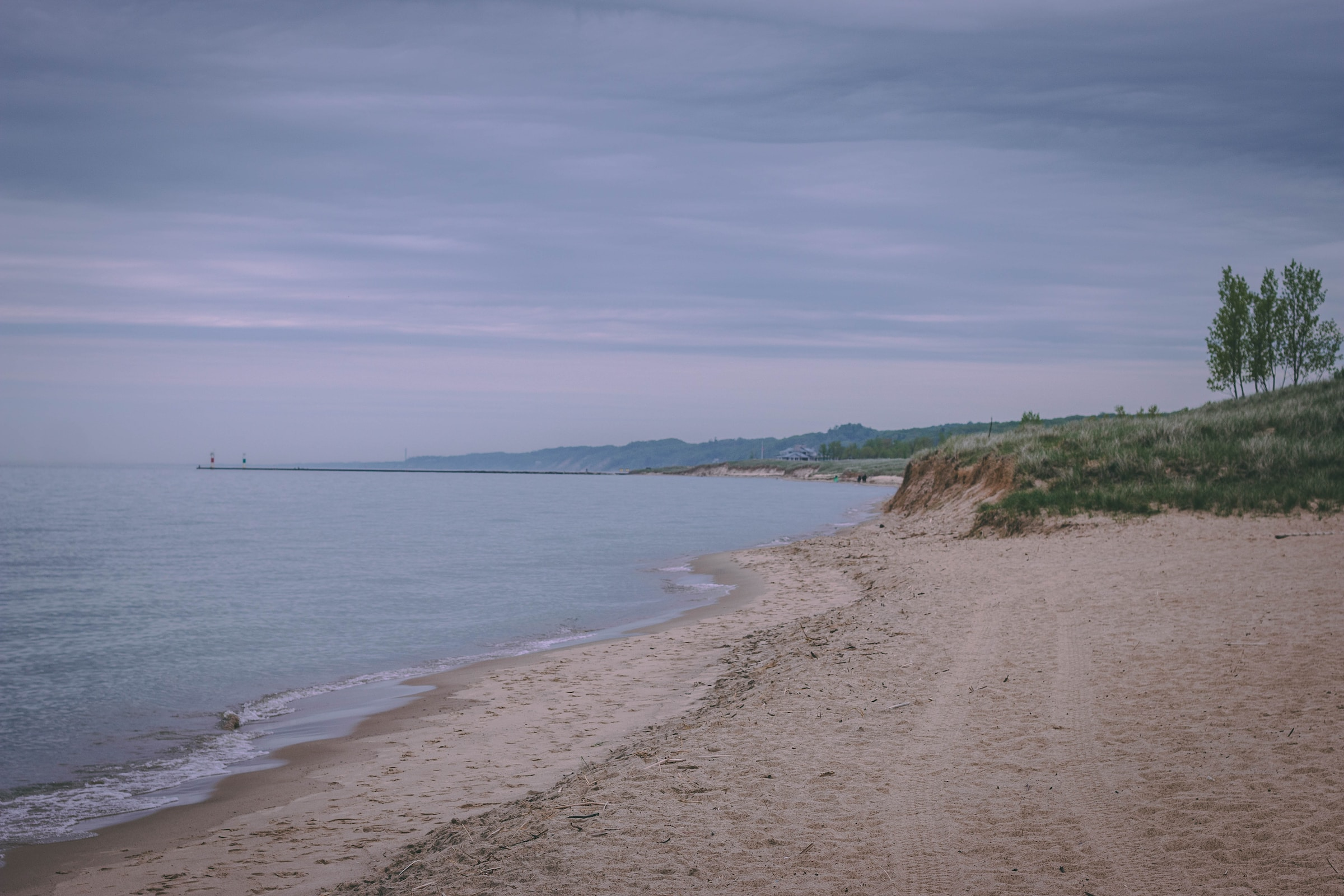 Lake Michigan Sunsets in Saugatuck
The Saugatuck beach sunsets over Lake Michigan are an absolute treat to watch. The surrounding sand dunes provide a natural reflection for the brilliance of a sunset painting Lake Michigan in all the fall hues. Grab a spot on the beach, pack a picnic, and take in the fading light of a brilliant day.
Saugatuck, MI Weather
The weather here is exactly what you might expect for Michigan. Winters are extremely snowy and cold, but the summer is nice and warm. Between June and September, the temperates rarely exceed 80 F; in the summer, around sunrise and sunset, the temperates can be quite cool, around 65 F.
Exploring Saugatuck/Douglas: Twin Cities
Douglas is separated from Saugatuck by the Kalamazoo River, and both of these are immensely popular with tourists. Think of the galleries, cafes, restaurants, unique shops, and the artsy downtown scene. There are plenty of accommodation options, from high-end to comfortable. Lake Michigan offers endless opportunities for visitors. Aside from the Oval Beach, there are also a wide variety of natural beaches along the Michigan coast.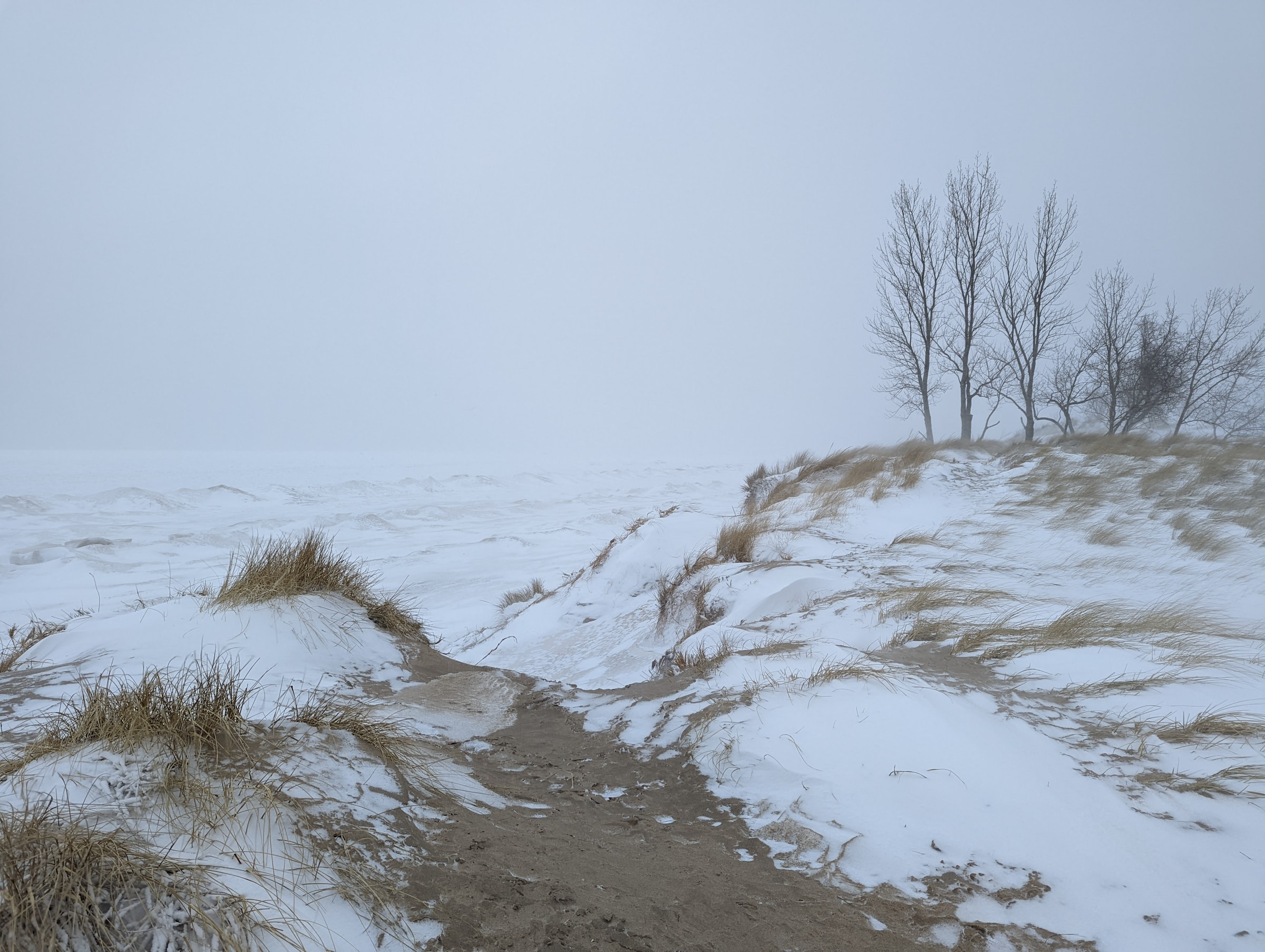 Saugatuck is famous for:
The last remaining chain ferry in the United States; the Saugatuck Chain Ferry.
The Saugatuck Dunes State Park tower above Lake Michigan for more than 200 feet.
The Saugatuck Center for the Arts and the many art galleries.
The Saugatuck downtown is great for shopping.
As part of the art coast of Michigan, Saugatuck was voted one of the top five art towns in America. It is an art lovers' paradise, and while local artists are plentiful, it also attracts other artists to live and exhibit in the town.
With some of the most beautiful beaches in the world, including Oval Beach, Saugatuck Beach, and Lake Michigan, there are also hiking trails, picnic areas, many restaurants, and scenic waterways around the area. It is a nature lover's dream come true.
About Saugatuck/Douglas
All the best things about beach towns are huddled together in Douglas and Saugatuck. This brilliant vibe is what attracts visitors from all over. The downtown districts are beautiful, and the shops, cafes, and art galleries in the small-town ambiance are hard to resist.
On the other side of the Kalamazoo River is Douglas. Also great for days on the beach, paddleboarding, and kayaking. It is equally a paradise for anyone who loves the outdoors, where you can hike or go on boat rides, or simply watch the sunset over Lake Michigan.
Some of our favorite Saugatuck/Douglas attractions are:
Saugatuck Harbor
Coghlin Park
Saugatuck Douglas Historical Museum
Butler Street (the main street of Saugatuck City)
Mount Baldhead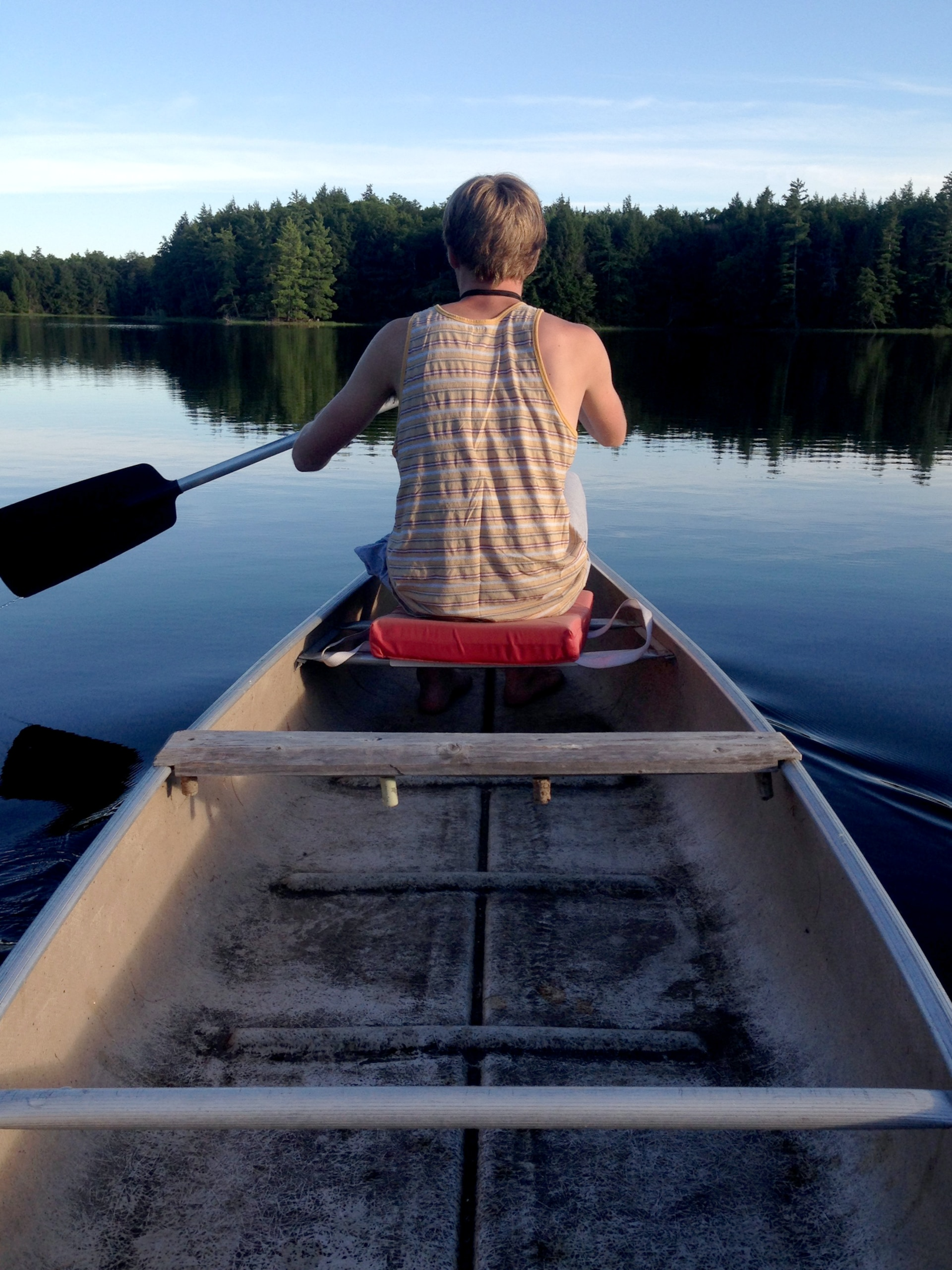 Why Visit Saugatuck and Douglas?
Whether you're looking for a weekend getaway or a spot for great family vacations both in summer and winter, Saugatuck and Douglas are both ideal destinations. Both towns in Michigan, nestled along the eastern shore, offer everything from wine tasting to a selection of arts to sample. Enjoy browsing the quaint shops and top-rated arts, not to mention the world-renowned beaches. These towns can give you an intimate look at Midwest living.
Lake Michigan Shore Wine Trail
About wine tasting…
Southwest Michigan has this amazing wine trail, and Saugatuck just happens to be right in the middle of it. There are many local wineries with delicious wines made with prime grapes grown right in the backyard. If wine is your thing, Michigan wineries are a must.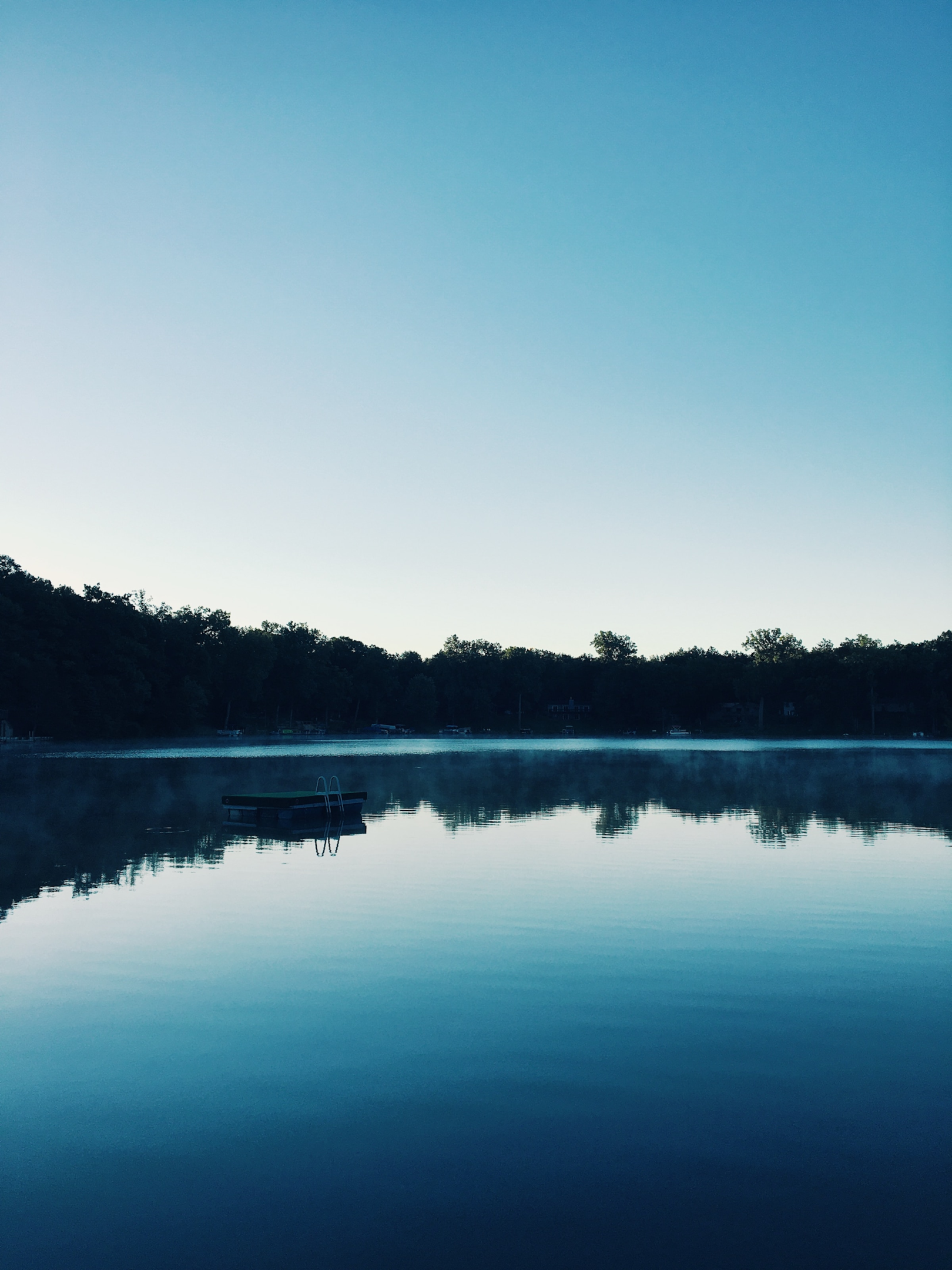 A Final Word on Attractions in Saugatuck/Douglas
Take the Saugatuck Chain Ferry over Kalamazoo Lake
This historic ferry has been in operation in the city of Saugatuck for 200 years (since 1823). This is the last hand-propelled ferry with a chain in the country. It is also an amazing way to see and experience Kalamazoo Lake.
Saugatuck Douglas History Center
This small museum is at the foot of Mount Baldhead and is actually extremely popular with tourists. Michigan is a place rich in history, and this museum really captured that essence.
Explore the Saugatuck Dunes
The Saugatuck Dunes State Park takes up about 1,000 acres, some close to 200 feet high. The Lake Michigan shoreline stretches on for 2.5 miles. You can even take a chance with Saugatuck dune rides.
Mount Baldhead
This 'mount' is technically part sand dune and part hill. It gives a pretty amazing view of the Kalamazoo River and the town of Saugatuck. It is quite a climb but it will be well worth it in the end. There is a reason why nature lovers are drawn to Saugatuck.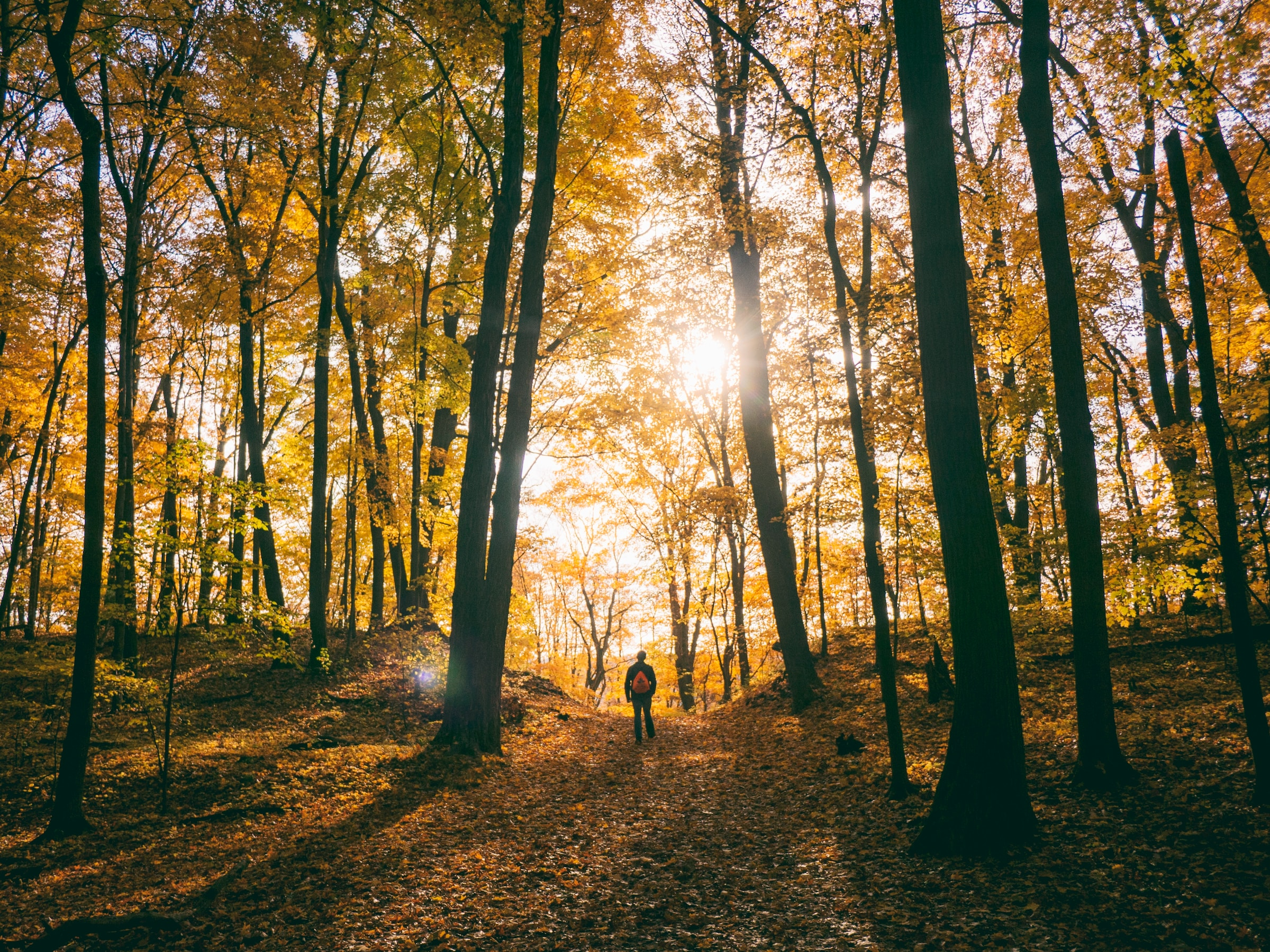 Ox-Bow School of Art
There is a reason that Michigan is known as the "art coast," and a lot of the local artists come from the Ox-Bow School of Art. It was a colony that started out in 1908. The art coast of Michigan is ever-growing and expanding. Today it is an extension of the School of the Art Institute of Chicago. All art mediums are celebrated. The school also hosts several performances and workshops throughout the year.