The Kids Sail Free offer is an incredible Royal Caribbean promotion the cruise line advertises on select sailings from time to time. With the goal of encouraging new bookings throughout the year, Royal Caribbean offers their Kids Sail Free promotion that makes it easier to take the whole family along on a wonderful cruise vacation for a discounted cruise fare.
Below, we will provide you with much-needed answers to some commonly asked questions, offer tips on booking such a cruise, and clarify some details regarding the Kids Sail Free promotion.
It is worth noting that the Kids Sail free offer does not extend throughout the year but is instead promoted for particular cruises. There is no way of definitively knowing when Kids Sail Free deals will take place, so the best practice is to stay updated on Royal Caribbean International's latest cruise news.
Details on The Kids Sail Free Offer
Although the exact details may change and vary with cruise ships and dates, this Royal Caribbean deal usually consists of the same basic fundament. Third and fourth guests who are under the age of 13 qualify for free cruise fare.
The fine print of the Kids Sail Free deal includes the presence of blackout dates. When these blackout dates apply, you are prevented from booking with the inclusion of the promotion.
There are quite a few blackout dates that apply to any Kids Sail Free deals, meaning if you booked a cruise that starts on or continues throughout these blackout dates, the kids cruise free promotion doesn't apply.
It figures that many of these blackout dates fall within the major American school holidays. Below are some examples of blackout dates that occurred in 2022 and will apply in 2023:
Sailings departing from the 22nd of December to the 8th of January 2022
Thanksgiving sailings departing from the 18th of November to the 25th of November 2022
Easter Holiday Sailings Departing from the 6th of April to the 16th of April 2023
Spring break holiday sailings departing from the 10th of March to the 24th of March 2023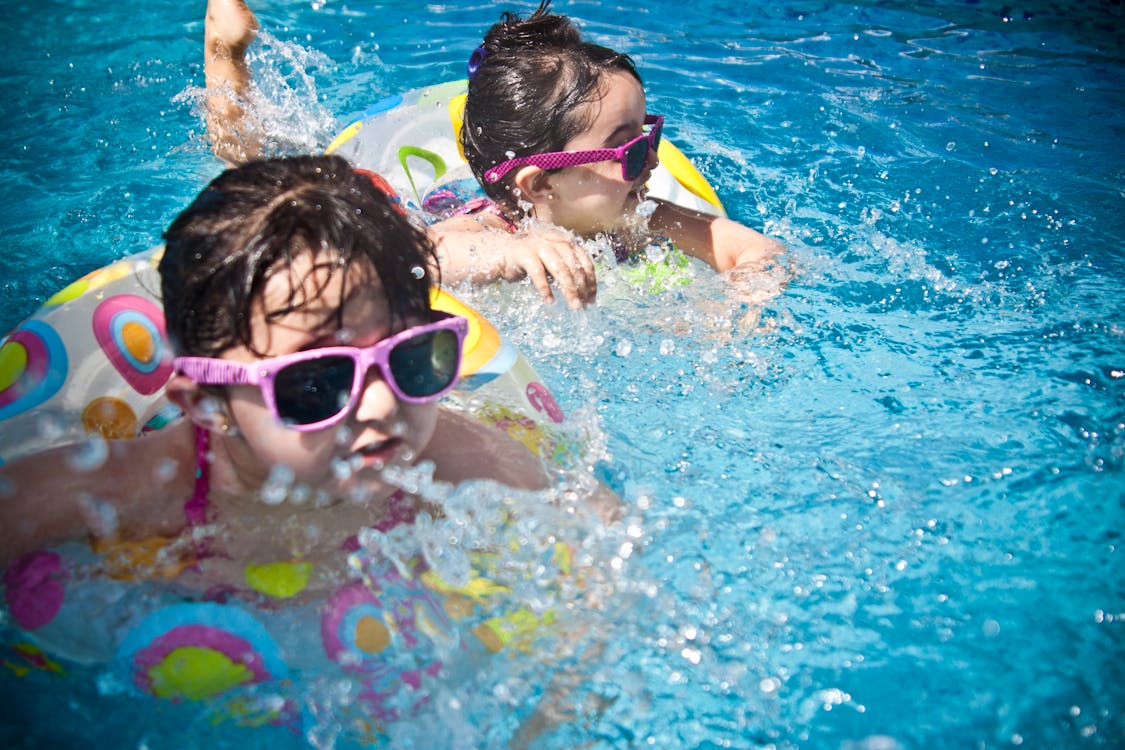 Kids Sail Free Promotion FAQs
How often does the Kids Cruise Free promotion take place?
The Kids Sail Free offer takes place several times throughout the year, but there is no real pattern as to when it is available. Royal Caribbean often promotes the Kids Sail Free deal when they're trying to get new bookings, so it depends on the cruise ship, the itinerary, and the time.
What are the dates of upcoming sailings where the offer applies?
Free cruise fare is offered to third guests or higher that are younger than 13 years of age for sailings of longer than two nights. The third or fourth guests will stay in either a triple or a quad occupancy stateroom in the same stateroom as the first two qualifying guests.
The Kids Sail Free offer applies for :
Sailing departing from the 16th of December 2022 to the 5th of January 2023
Spring break sailings departing between the 10th of March and the 24th of March 2023
Holy week sailings departing between the 1st of April and the 11th of April 2023 and between the 22nd of March and the 4th of April
Summer break sailings departing between the 24th of May and the 1st of September 2023, along with Radiance Alaska cruise tours.
All guests are still required to pay taxes, fees, and port expenses.
Do third guests and fourth guests truly sail free?
Provided the third and fourth guests are children under the age of 13, their cruise fare really is entirely free.
However, any taxes and port fees associated with the kids still need to be paid in addition to other charges on the cruise ship, although their cruise fare is effectively zero. Furthermore, expenses associated with shore excursions and onboard specialty dining are not included in the cruise fare and will have to be paid additionally.
All guests, including children, are required to pay gratuity every day of the cruise. To ensure you don't miss any other charges, investigate the fine print very carefully before booking a cabin as the Kids Sail Free excludes various additional expenses.
Guests often look for prices of a cabin that only sleeps two people, but when they are traveling as a family of four, they get another cabin category.
As most Royal Caribbean suites accommodate four guests, it is the most straightforward cabin category to look at when you want the Kids Sail Free offer. Moreover, the cost per person is surprisingly lower in suits than in lower-category cabins.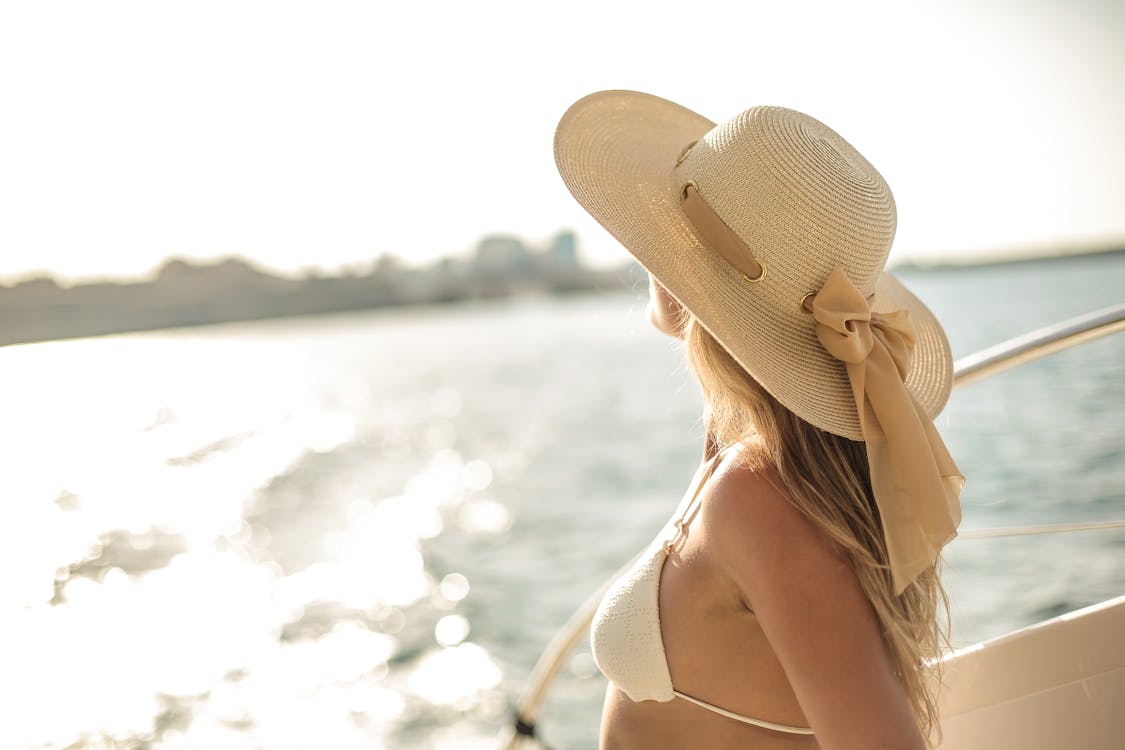 What is the Kids Sail For Less promotion?
Royal Caribbean added another great deal in addition to its Kids Sail Free offer called Kids Sail For Less. This deal applies a 25% to 30% discount on third guests and higher cruise fares for the same cabin as the first two qualifying guests.
The biggest advantage of the Kids Sail For Less promotion is that no blackout dates apply, so you can always receive a discount on the cruise fare of your two children, provided they stay in the same stateroom as the paying adults.
There are also no strict age restrictions on the Kids Sail For Less deal, so virtually any third guest, fourth guest, fifth guest, and so on are eligible for the discounts if they stay in the same cabin as the first two qualifying guests.
Other Cruise Lines that Offer Kids Sail Free Promotions
Norwegian Cruise Line
Norwegian Cruise Line is another leading cruise line that caters to families by offering great deals on itineraries, such as an astounding 70% off and Free at Sea benefits. Norwegian Cruise Line also promotes a Kids Sail Free deal from time to time.
Holland America Line
Holland America Line often promotes their Kids Cruise Free offers, but only on select voyages. As the cruise line sails to some of the world's most incredible destinations, including Alaska, Asia, the Caribbean, and the South Pacific, you are sure to find a cruise to your liking and even get a discounted cruise fare.
Holland America is currently running a deal that lets kids under the age of 17 cruise for free. Be sure to check out their website for more information on the select sailings that qualify for this deal. As all Holland America ships contain dedicated kids' clubs where the young ones can go wild, this is arguably one of the best cruise lines for a family cruise.
MSC Cruises
Children under the age of 18 are eligible to sail free on designated cruises and MSC Ships. Moreover, children under the age of three always sail free regardless of the ship or the itinerary.
MSC Cruises also promotes all-inclusive options for single parents who want to travel with up to three children. This package requires the adult to pay the full cruise fare, while the second guests younger than 18 get a 60% discount on the adult cruise fare. All other children get discounts on their cruise fares.
Crystal Cruises
Crystal Cruises offers a promotion where children younger than 18 can cruise for free when they stay in the same stateroom as two paying adults. The cruise line only applies this deal to select sailings and certain dates.
Crystal Cruises ceased all operations as a result of the bankruptcy of its parent company a while back and families had to explore other options for Kids Sail Free cruises. Fortunately, the cruise line is expected to resume sailings in 2023 with updated vessels.