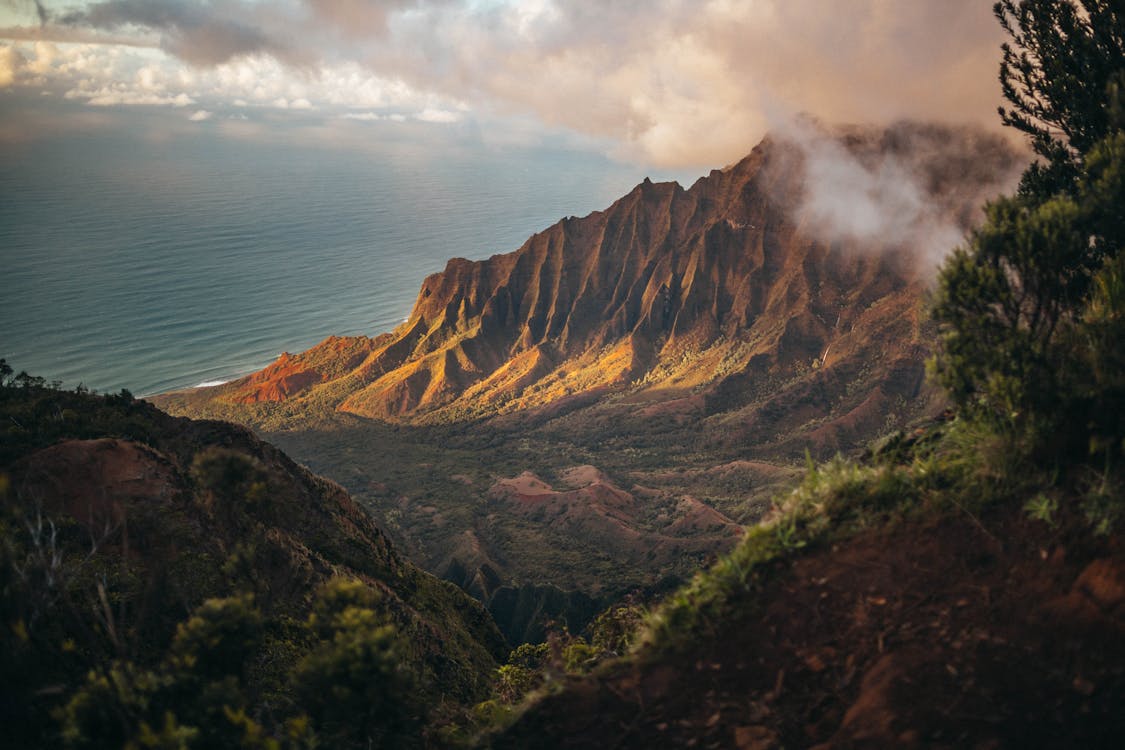 Planning on moving to Hawaii? What an excellent choice!
Once you have experienced the laid-back lifestyle, extraordinary natural beauty, cultural diversity, and beautiful beaches on these islands, you certainly know why thousands are enchanted by Aloha State.
However, as with any other place, Hawaii also has some drawbacks worth considering before packing your bags and escaping to this idyllic destination. Newcomers are often so infatuated by the island life that the cons of living in Hawaii go unnoticed. Nevertheless, the Hawaiian islands are arguably the closest thing to paradise on earth.
To give you a better sense of what you can expect from life in Hawaii, we have compiled a list of the pros and cons of living in Hawaii for you to consider before moving.
About the Hawaiian Islands
Size and Population of Hawaii
The Hawaiian Islands span a total of 10 931 square miles and are, therefore, the 43rd biggest state in the country.
As of 2020, 1.42 million residents call the Hawaiian Islands their home, according to the United States Census Bureau.
One of the largest Hawaiian Islands, Oahu, is home to 1.02 million residents, and Honolulu, the state's capital, has a total population of 347 000 people.
Safety in Hawaii
In general, the Hawaiian Islands are some of the safest places in the entire U.S.
Hawaii has a 2.5% violent crime rate and a 24.1 property crime rate, which are some of the lowest in the country. In fact, these rates are much lower than the national average violent crime rate of 4.0%.
The property crime rate of Hawaii is higher than the national average of 19.6% but is attributed to empty vacation homes with no residents occupying them.
Cost of Living in Hawaii
The cost of living in Hawaii is very high. In fact, Hawaii living costs even more than in New York State. The average price for a home in Honolulu is around $730 000, while the average rent for a one-bedroom apartment is around $1600.
The housing market and utility costs in Hawaii are significantly higher than the national average.
Healthcare and groceries are also much more costly on this island, and the average expense of living in Hawaii amounts to the high cost of around $900 per month.
With an average salary, you'll be able to get by, but to live comfortably, you'll need a good-paying job that provides you with at least $100 000 per year.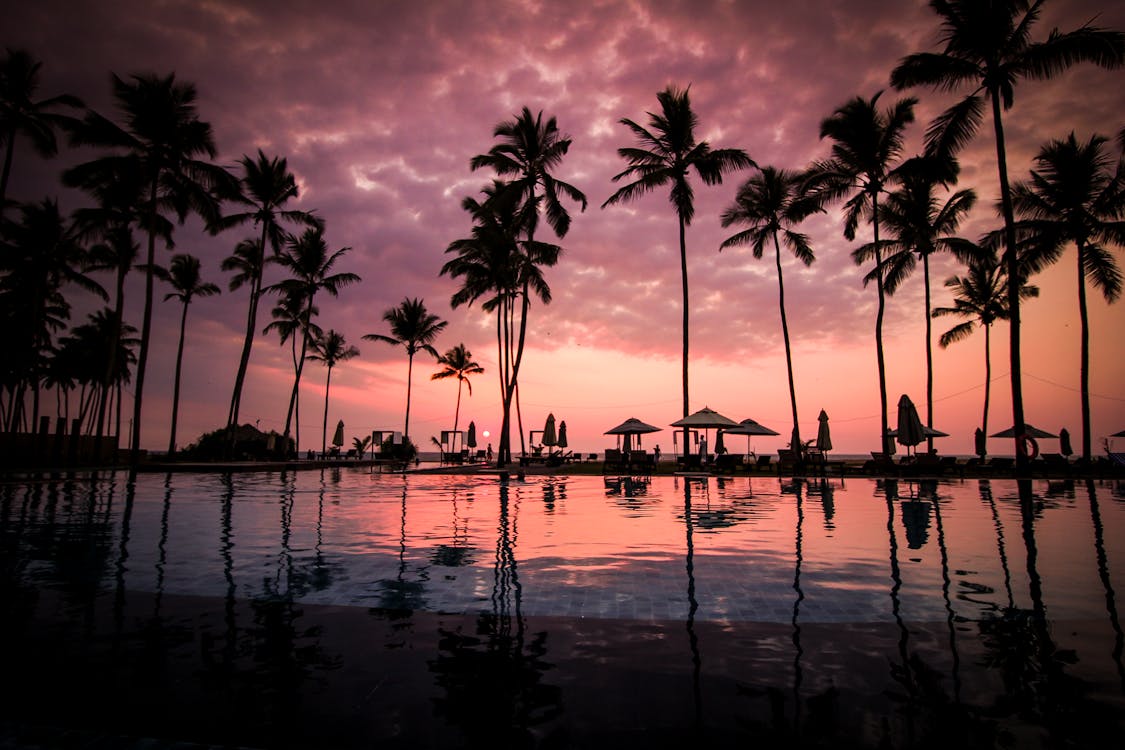 Living in Hawaii Pros and Cons
Pro: Incredible Hawaii Weather
The weather in Hawaii is nothing short of excellent. With an average temperature of 85 degrees Fahrenheit, you're not likely to run out of perfect beach days.
The weather doesn't vary much throughout the year, and even the winter doesn't bring temperatures below 78 degrees Fahrenheit.
Daily life in Hawaii entails plenty of time enjoying outdoor activities with very few rainy days.
Con: Only One Season
Having sunny weather every day throughout the year may seem perfect at first, but some might start to miss the spring rainfall, autumn breeze, and snowy winters they've grown accustomed to on the mainland United States.
If you love cozy winters crawled up by a fire with the snow covering the lawn outside, you are more likely to grow tired of the constant heat Hawaii offers.
However, the Hawaiian Islands are so ideally located that enjoying the winter season in another state is not too much of a struggle.
Pro: An Idyllic Paradise
With beautiful scenery, picturesque beaches, majestic volcanoes, and too much natural beauty to even begin to describe, living in Hawaii is undoubtedly an experience like no other.
Moreover, everything worth seeing is within easy reach, so you never have to travel very far for an adventure.
The lava flows of the active volcanoes are a breathtaking attraction for locals and visitors alike, and the islands are riddled with breathtaking visas, which you can even enjoy on your ride to work, as rush hour traffic is something you won't come across often.
Con: More Than Just a Paradise
Although Hawaii seems like heaven on earth, there are still some dark sides to this beautiful destination. The Hawaiian Islands have had their fair share of pickpocketers and drug issues, which is an inconvenience at most, as these occurrences rarely turn into something more serious.
Still, if you're strolling around Downtown Honolulu, it would be wise to keep an eye on your purse. That said, Hawaii remains significantly safer than most areas in the mainland United States.
Pro: Riddled With Beautiful Beaches
There are over 120 pristine beaches in Hawaii, and with the average temperature being so ideal, residents have ample time to explore them all.
Whether it's surfing, bodyboarding, or simply lounging on the soft sand you're looking for, you'll certainly have no shortage of it while living in Hawaii.
Con: Salt Water Complications
With salty water comes rust, so if you're moving your car with you to this island state, it is something you need to be aware of.
Moreover, with the cost of shipping your car over the pacific ocean to the island being so substantial, buying a new car in Hawaii actually works out cheaper.
Not only will your car carry the burden of rust, but household items and fixtures are also vulnerable, so be sure to get yourself an anti-rust agent to mitigate this issue.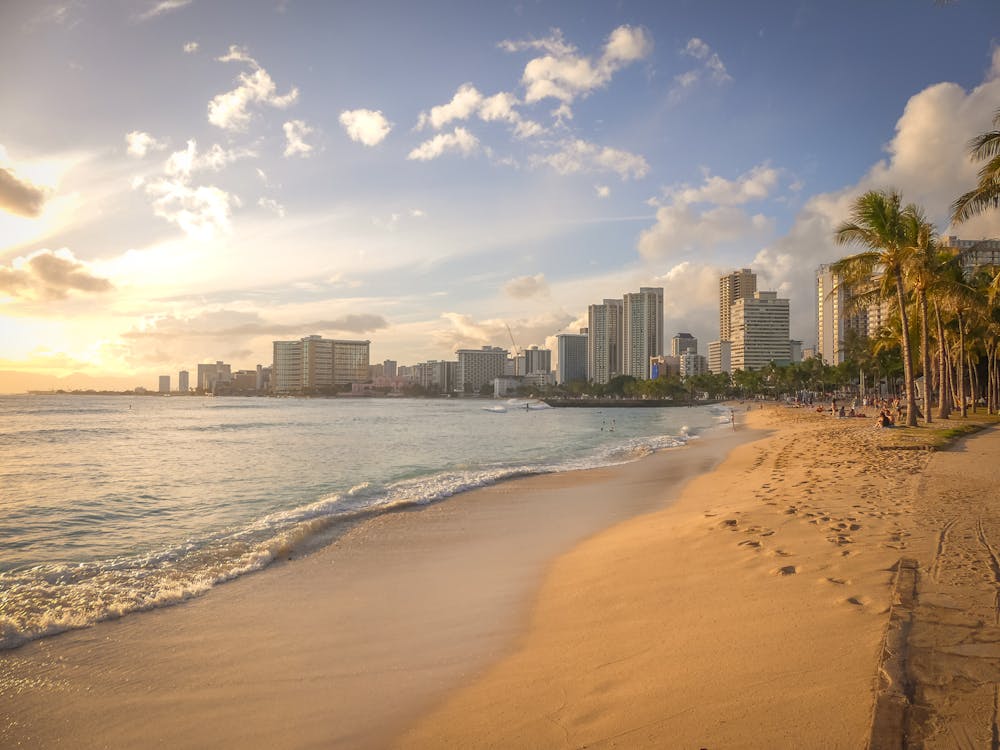 Pro: Incredible Natural Scenery
Experiencing extraordinary natural beauty is one of the greatest perks of living in Hawaii. With the lava flows continuously reforming the landscape of the island, you'll never be at a loss for new trails and beaches to explore.
The natural landscape is also incredibly diverse, so you'll find everything from bamboo forests to black sand beaches.
On a lazy Saturday afternoon, you can take a relaxing drive while admiring the beautiful scenery or discover new sites on foot. Hawaii life guarantees ample time outdoors.
Con: Natural Disasters
Though short, Hawaii does have a natural rainy season between the months of May and October. The rain season doesn't endure for very long, but showers have the potential to be very heavy when they do occur.
Beyond the rainstorms, Hawaii has its fair share of more dramatic natural disasters, including tsunamis and hurricanes. Hurricanes are likely to occur between June and November, and tsunamis are prevalent after earthquakes.
Although the chances of volcanic eruptions are slim to none, the mere presence of volcanoes poses its own risk, as breathing in the volcanic ash will surely leave you in bad shape.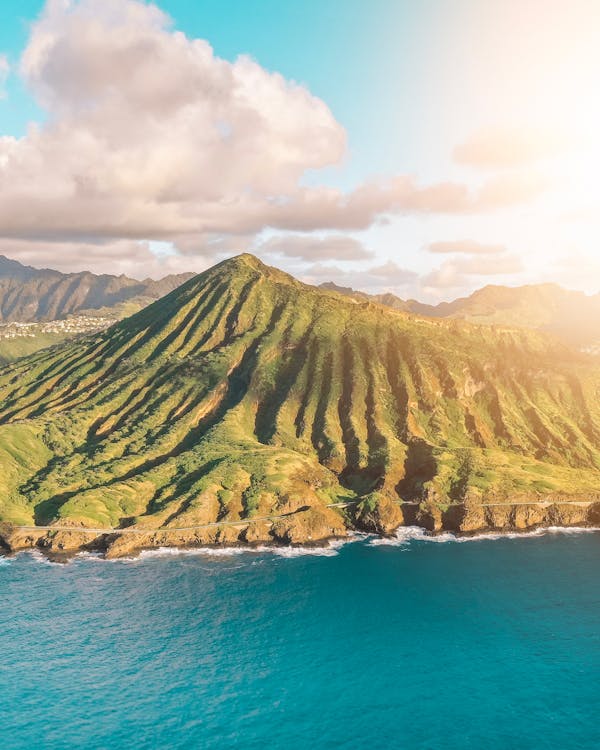 Pro: Fresh Fruit and Veggies
There are few places that offer deliciously fresh fruit and veggies, quite like Hawaii. This island state is well-known for its wonderful produce, and the grocery stores are always fully stocked with all kinds of delights.
Farmers' markets are also widespread in Hawaii and often feature farmers selling locally sourced produce, including freshly-caught fish.
Con: Shipping Difficulties
Although Hawaii provides all the fresh foods you may need, getting other products on the island is not so easy.
Therefore, if you are looking to purchase more specific products, you'll have to have them shipped to Hawaii, which can be very expensive.
Most newcomers don't know about this pitfall when moving to Hawaii, but if you're willing to lower your expectations and appreciate what the island offers, it won't bother you one bit.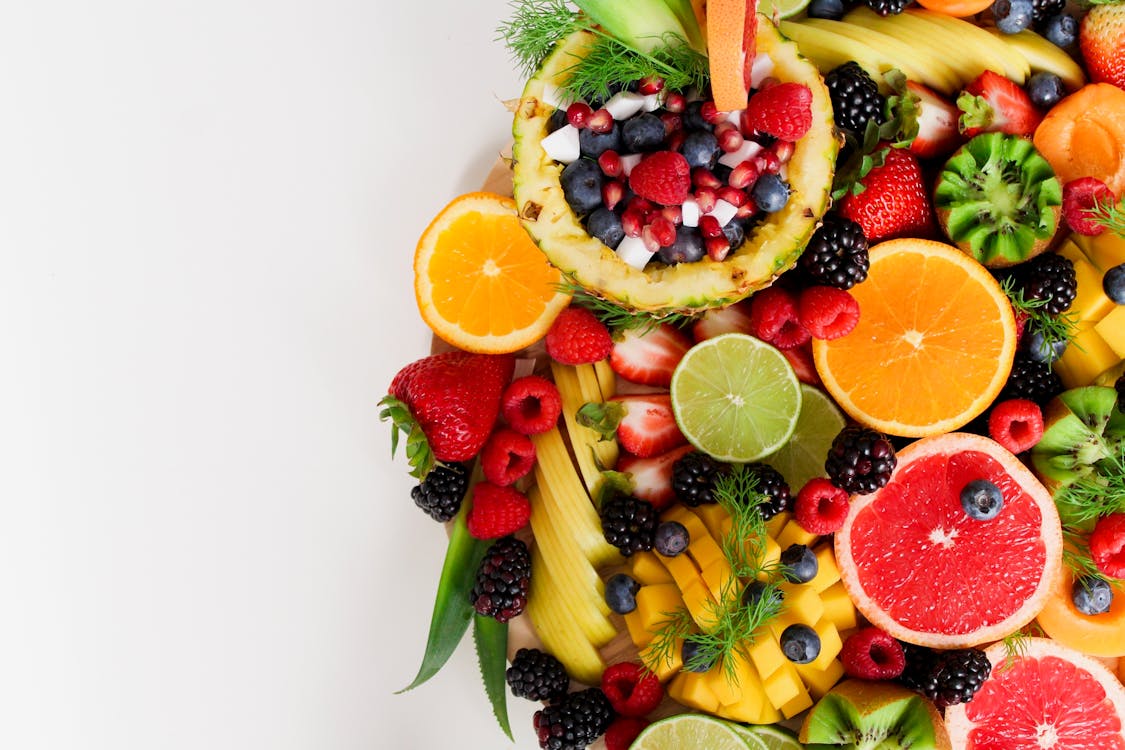 Pro: Peaceful Solitude
Living in Hawaii means you escaped the rat race and can live out your days in a much more relaxed environment.
There are no rush hour traffic, long lines, and overly crowded streets. Instead, you get to enjoy the Hawaiian culture at its finest and operate at a slower pace.
Beyond the tourism industry, most things in Hawaii are very laid-back and unrushed, so for those that prefer a slower pace with more time to enjoy the moment, Hawaii is an amazing place to live.
Con: Island Fever
Hawaii is entirely surrounded by the Pacific Ocean, so some might start to feel a bit trapped after a while.
As traveling to the mainland is not a cheap endeavor, newcomers sometimes experience a measure of psychological stress caused by claustrophobia and anxiety.
This phenomenon is called island fever and only affects a relatively small portion of the population. Nevertheless, if isolation is a pet peeve of yours, moving to Hawaii may not be in your best interest.
Pro: Rich Hawaiian Culture and History
Hawaii has no shortage of history and culture, and the native Hawaiians are known for their strong sense of community. There are so many fascinating elements associated with Hawaiian culture that you'll be intrigued to learn more.
To fully embrace the Hawaiian culture, make an effort to form relationships with the local people. A native Hawaiian is sure to have some stories and legends up their sleeve to give you some insight into the former and current beliefs on the island.
Con: Overloaded With Americans
Although the Hawaiian culture is truly enchanting, the island remains one of the most popular tourist sites in the country.
Therefore, many expect Hawaii to be filled with fascinating native people and elements but find it oversaturated with Americans.
Hawaii is home to numerous American-owned businesses, and the tourist season brings trade winds of visitors every year.
Because Hawaiian weather is ideal for beach holidays throughout most of the year, the tourism scene doesn't subside too readily.
Ron Ardis, CC BY-SA 2.0 <https://creativecommons.org/licenses/by-sa/2.0>, via Wikimedia Commons
Pro: Great Place to Work Remotely
If you love working from home and would like to do so in an amazing place, you'll be happy to learn that Hawaii has various coworking spaces and hosts fast and reliable internet connections.
With the weather being as great as it is, you can finally live out your dream of working while lying on the beach and soaking up the sun.
Moreover, Hawaii doesn't stray too far from the U.S. time zone, so moving there won't cause too many disruptions in your work life.
Con: Few High-Paying Jobs
If you're set on getting a job on the island, you should know that high-paying job opportunities are limited.
This issue is exaggerated by the high cost of living in Hawaii, and although the islands are perfect for so many other objectives, it is not the best destination for aspiring millionaires.
Most of the job opportunities in Hawaii are based on the tourism industry, implying that most are seasonal, and rarely offer more than minimum wage.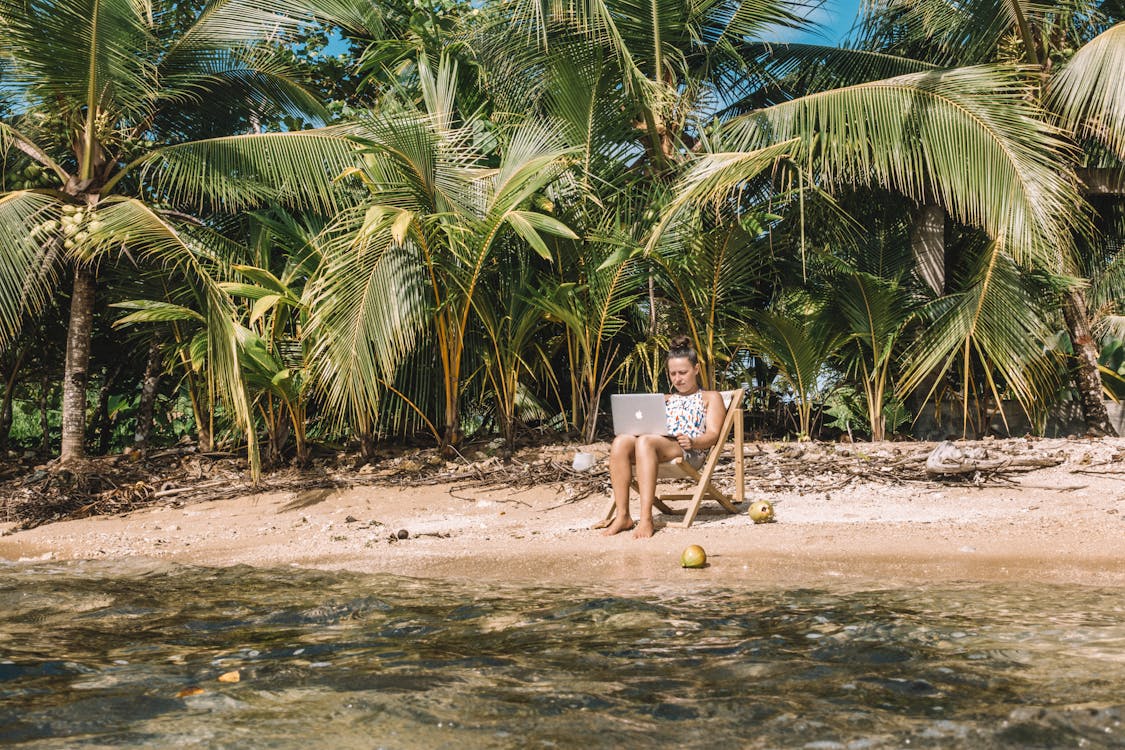 Pro: Rich in Diversity
Despite the dense population of Americans inhabiting Hawaii, the island is still a melting pot of diversity. People from all over the world dream of living in Hawaii, so you can expect diverse backgrounds and origins everywhere you go.
Beyond Pacific islanders groups and native Hawaiians, the island is also home to a large Asian population and various other nations who have come to visit but couldn't help staying.
Hawaii is, therefore, a great destination for expats looking to enrich their lives with diverse perspectives.
Con: Always an Outsider
Arguably the only downside to the rich diversity in Hawaii is the fact that locals will always view you as an outsider. Regardless of how long you have been living in Hawaii, most inhabitants will still see you as just another American or wherever you come from.
This is especially frustrating for those committed to immersing themselves in Hawaiian culture.
The natives are very proud people, and even if it doesn't please you, you always have to respect the fact that they can befriend whomever they want.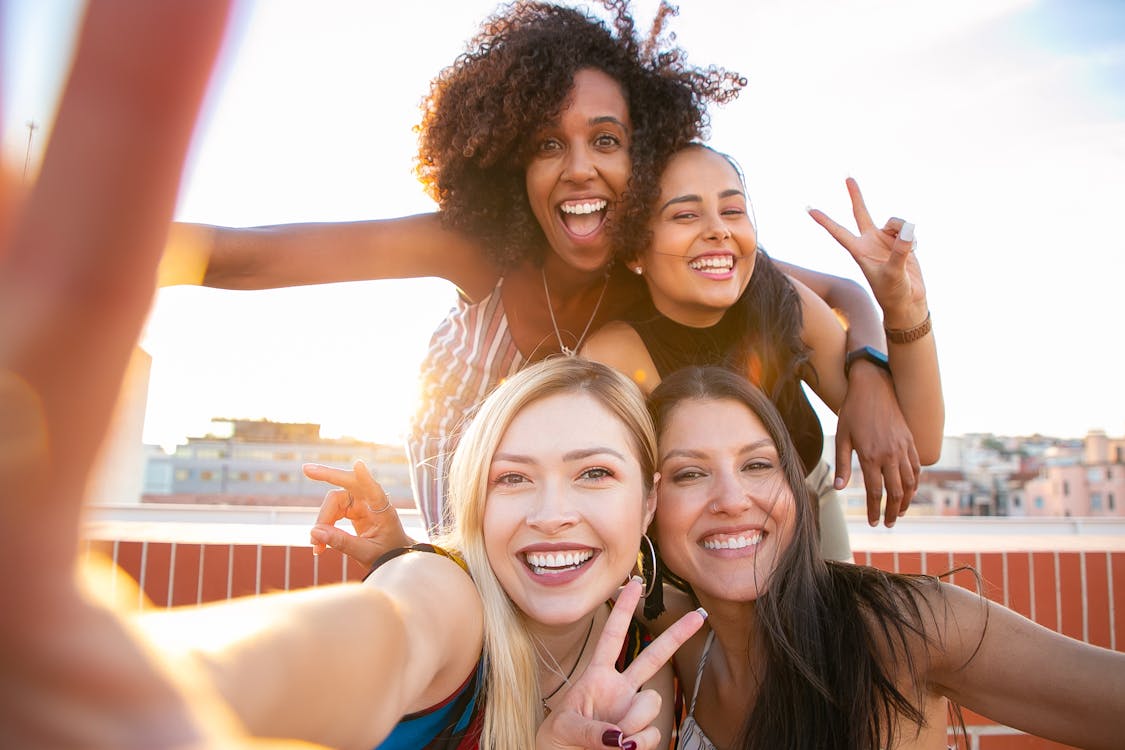 Pro: Simpler Way of Living
Hawaii is the perfect escape from the busy life, which is why so many New York, San Francisco, and Los Angeles locals come here on vacation.
Although it may be true that you pay for this sense of freedom, if peace and quiet are what you seek, it is well worth it.
You'll soon find yourself less stressed and allow yourself to enjoy the simple pleasures in life. Nobody is rushed or frustrated with conforming to island time, so if you're planning on living in Hawaii, you have to ensure you can too.
Con: Expensive Housing Market
As we mentioned, the freedom Hawaii boasts does come at a price. Beyond the significant cost of living in Hawaii, the housing market is shocking. Finding a decent place to live is no easy feat, especially if your heart is set on living near one of the popular cities.
You will need a strong credit score and a reliable income to afford a place on this island, and you shouldn't have very high expectations.
Even if you do find a place alongside thousands of competitors, it is likely to be outdated and simplistic.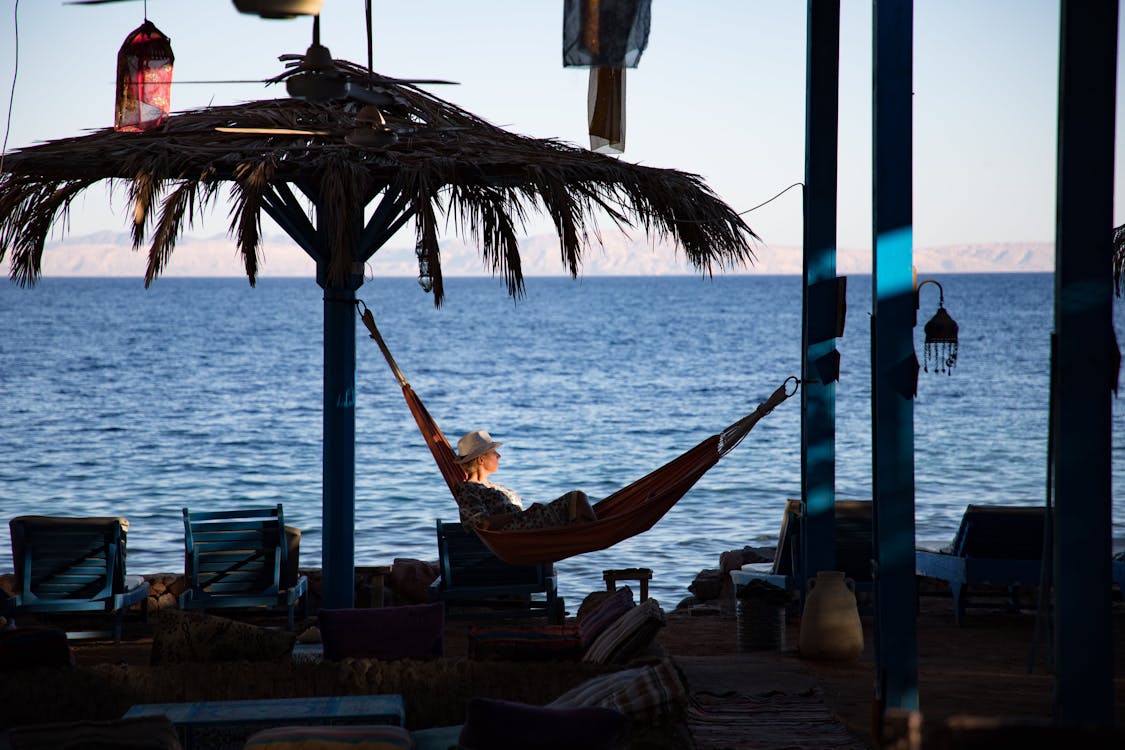 Pro: Live Like a True Adventurer
One of the best parts of life in Hawaii is the adventurous experiences you're sure to have. From national parks and golf courses to scenic hikes and water sports, the possibilities for a great time are virtually endless.
The wide range of outdoor adventures you could have also makes it easier to save money by spending most of your time in the great outdoors instead of in a shopping mall.
Hawaii's beauty is unrivaled, and anyone who can appreciate its raw wonder will be satisfied living in Hawaii all their life.
Con: Limited Access to Services
Some of the public services most take for granted are not always guaranteed in Hawaii. For example, many areas of Hawaii have a local collection center where residents need to drop their trash. It won't just magically disappear overnight.
Furthermore, some rural areas on the island don't have a formal water distribution infrastructure and instead rely on a catchment system for water, so you better pray for rain if you happen to live there.
Evidently, Hawaii living is centered around embracing nature instead of expecting luxury.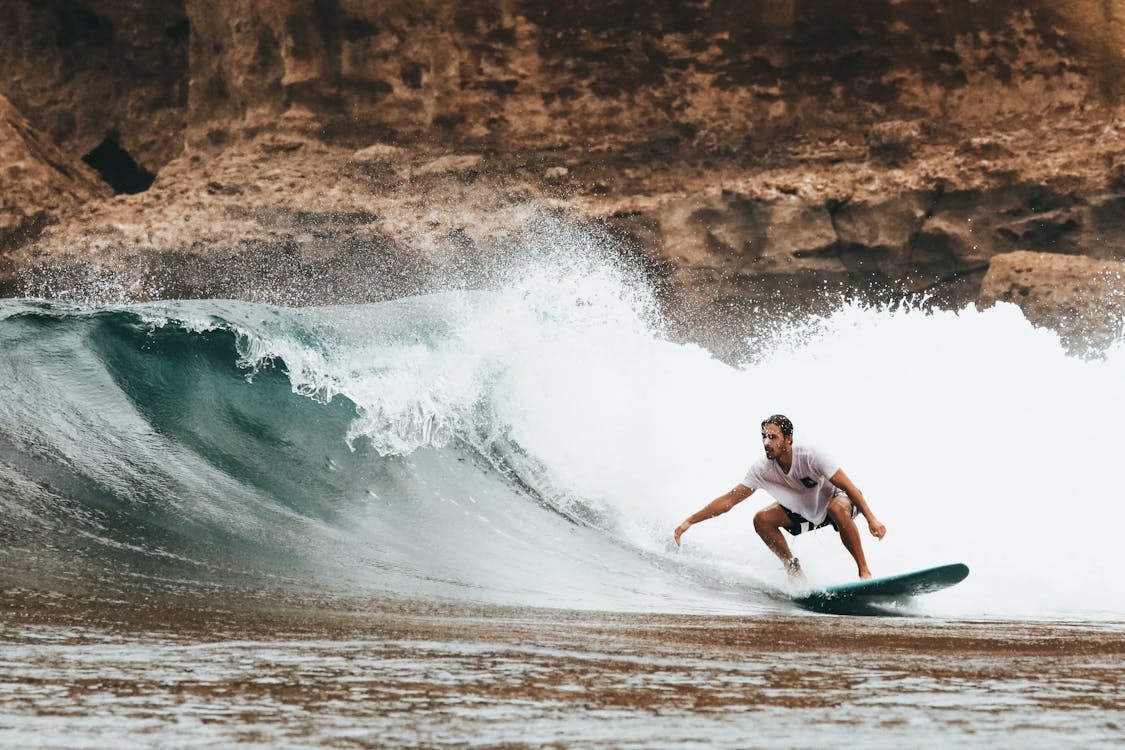 Living in Hawaii FAQs
In what time zone is Hawaii?
The state of Hawaii observes Hawaii Standard Time and doesn't follow Daylight Savings Time.
Which Hawaiian Island is the best to live on?
Each Hawaiian Island has its own unique personality and advantages. If you're planning on living in Hawaii, you need to choose the island that best fits your needs.
Here is a short overview of the Hawaiian Islands:
Oahu
Being home to Honolulu, the state capital, Oahu is the most densely populated Hawaiian island. If you're a city mouse born and raised, this is probably the best island for you. Oahu is also a great place to meet new people from all over the world.
Kauai
Known as the Garden Isle, Kauai is the oldest Hawaiian island and offers the perfect opportunity to live a laid-back lifestyle.
Maui
Maui is a trendy destination for tourists and offers a myriad of exciting activities. You will find countless hotels and resorts on this island, so if a little luxury appeals to you, Maui is the place to be.
Hawaii Island
Also referred to as the Big Island, Hawaii Island is the biggest Hawaiian island with the most diversity. The Big Island is filled with various cultures and people, so if you're looking for a colorful experience, you'll certainly find it here.
Where is the Cheapest Place to Live in Hawaii?
The least expensive destination in Hawaii is the island of Kauai. The living costs on this island are much lower than its counterparts, so if you want to live the Hawaii life without breaking the bank, this is the place for you.
Are there volcanic eruptions in Hawaii?
While there are many volcanoes in Hawaii, they aren't likely to yield massive eruptions. However, you'll often find slow-moving lava flows, which are beautiful but also very dangerous. Airborne volcanic emissions consist of volcanic gasses and ash and cause respiratory distress in vulnerable individuals.
What is the Hawaiian Job Market Like?
Good-paying jobs are rare in Hawaii, so you'd be better off getting a remote job before moving. Hawaii's economy is primarily based on the tourism and hospitality industry, so unless you pursue a career along those lines, you'd be hard-pressed to earn a good salary in the local area.
Where is the best surfing spot in Hawaii?
The North Shore of Oahu is hands-down the best place to surf, with big waves creating the perfect environment to ride the day away.
Is there public transportation in Hawaii?
The public transportation options in Hawaii are a bit limited, but the bigger islands have more than enough ways to get around. Oahu has a practical bus system that stops in most areas on the island. Although most residents travel by car and through bus systems, scooters are also quite prevalent. If you have seen everything there is to see on one island, you can visit the others by boat travel.