If you're planning a cruise vacation, you're likely making a list of everything you'll need to take with you. A cruise packing list helps streamline your experience and typically includes things like flip-flops, bathing suits, beach cover-ups, and beach towels.
However, some cruise essentials are easily overlooked! Whether this is your first cruise or you're a seasoned cruiser, you'll want to be completely prepared for your next cruise.
Keep reading for our insider tips on helpful travel gadgets to pack for a cruise, luxury cruise must-haves, and travel essentials to ensure happy cruising.
Recommended Must-Have Cruise Ship Items
Power Strip (Approved for cruise lines)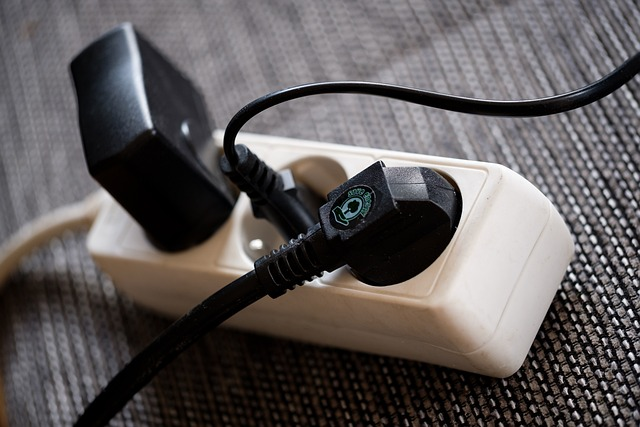 A power strip, power bar, or plug adapter is a cruise essential. Surprisingly, cruise ships often have just a few plugs. And in this day and age, travelers tend to pack a lot of electronics – from phones and cameras to laptops and speakers. You'll want enough ports to charge them all. That's where a power strip comes in handy!
Keep in mind, though, that cruise ships only allow "cruise-approved" non-surge-protected power bars.
Portable Charger / Power Bank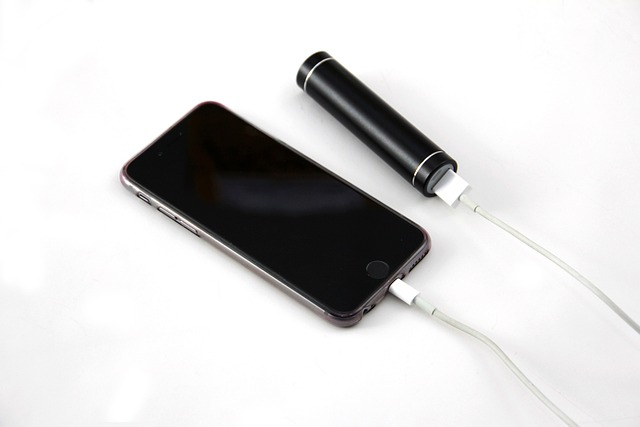 Portable chargers or power banks with USB ports are nifty things to have while traveling. It's the perfect way to charge your phone on the go, without needing to return to your cruise cabin every time something runs out of battery life. They're also great to take with you for on-shore excursions.
Luggage Set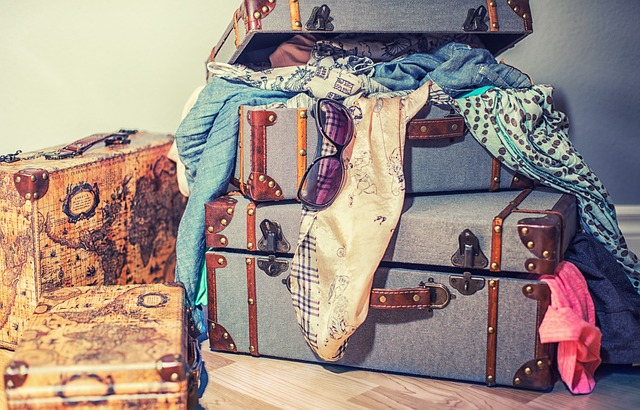 The kind of luggage set that you take with you when you set sail for the Caribbean Islands or some other luxurious destination is very important. Taking a luggage set with wheels will make boarding and disembarking the cruise ship much easier. Luggage sets with hard outer shells can also help protect your valuables during travel, and often come in bright colors or easily-recognizable patterns that make them harder to lose.
Be sure to take luggage with enough storage space for all your items! There's nothing worse than trying to pack for a trip with hardly any space. And, if you're traveling with a luggage set that has a dull or neutral color (like black), it can be helpful to mark them with a bright luggage tag or distinguishable ribbon.
Luggage Scale
A portable, digital luggage scale is an excellent gadget to have with you during travels, not only for the flights to and from your cruise port but also for the cruise itself. Most cruises, much like airports, have luggage weight limits, and having a scale to check your luggage and ensure you pack light before departure can save you from a hefty fine!
Do note that many of these scales are battery-operated.
Holders for Luggage Tags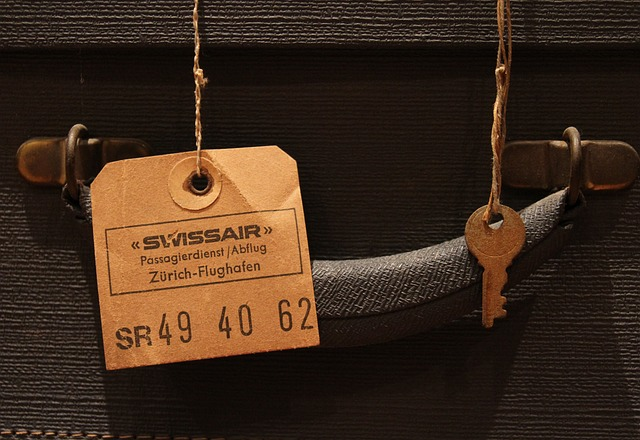 Here's one of the cruise packing tips we wish we knew sooner!
Reusable plastic holders for luggage tags are especially practical for the avid cruiser. They are also a great idea for nervous first-time cruisers and can help ensure that you don't lose your luggage.
They're also a great time-saver because you only have to print or write the luggage tags once and slip them inside the holders. The cover protects the tag and can make them last for many cruises to come.
Garment Bag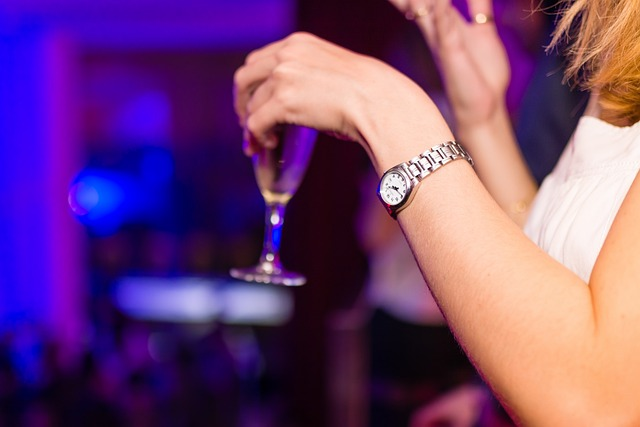 A bathing suit and swimsuit cover-up may not be the only essential clothing items you need to pack for a cruise.
Many cruise lines include a formal night or two, which means that you may have to pack formal wear like a cocktail dress, heels, a suit, or dress shoes. In that case, you'll need a proper garment bag to protect your ensemble and keep it wrinkle-free. Many of these bags come with wheels, which makes them easier to get on and off most cruise lines.
Comfortable Walking Shoes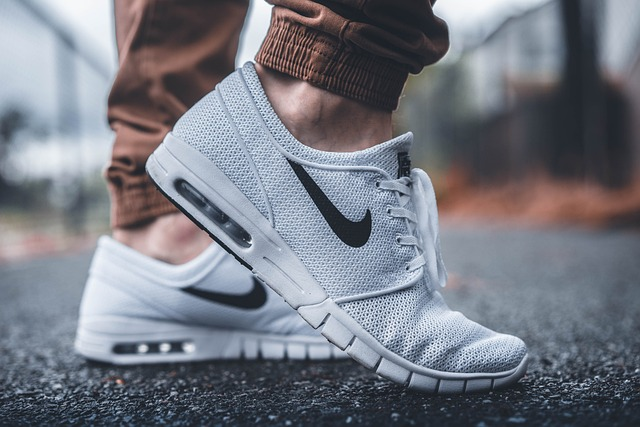 Another excellent item to pack for a cruise, especially if you plan on going on a shore excursion, is a pair of comfortable walking shoes. Your cruise line may have stops at a foreign port, and exploring on foot can get uncomfortable or even painful very quickly if you're walking for long periods without the proper footwear.
Packing Cubes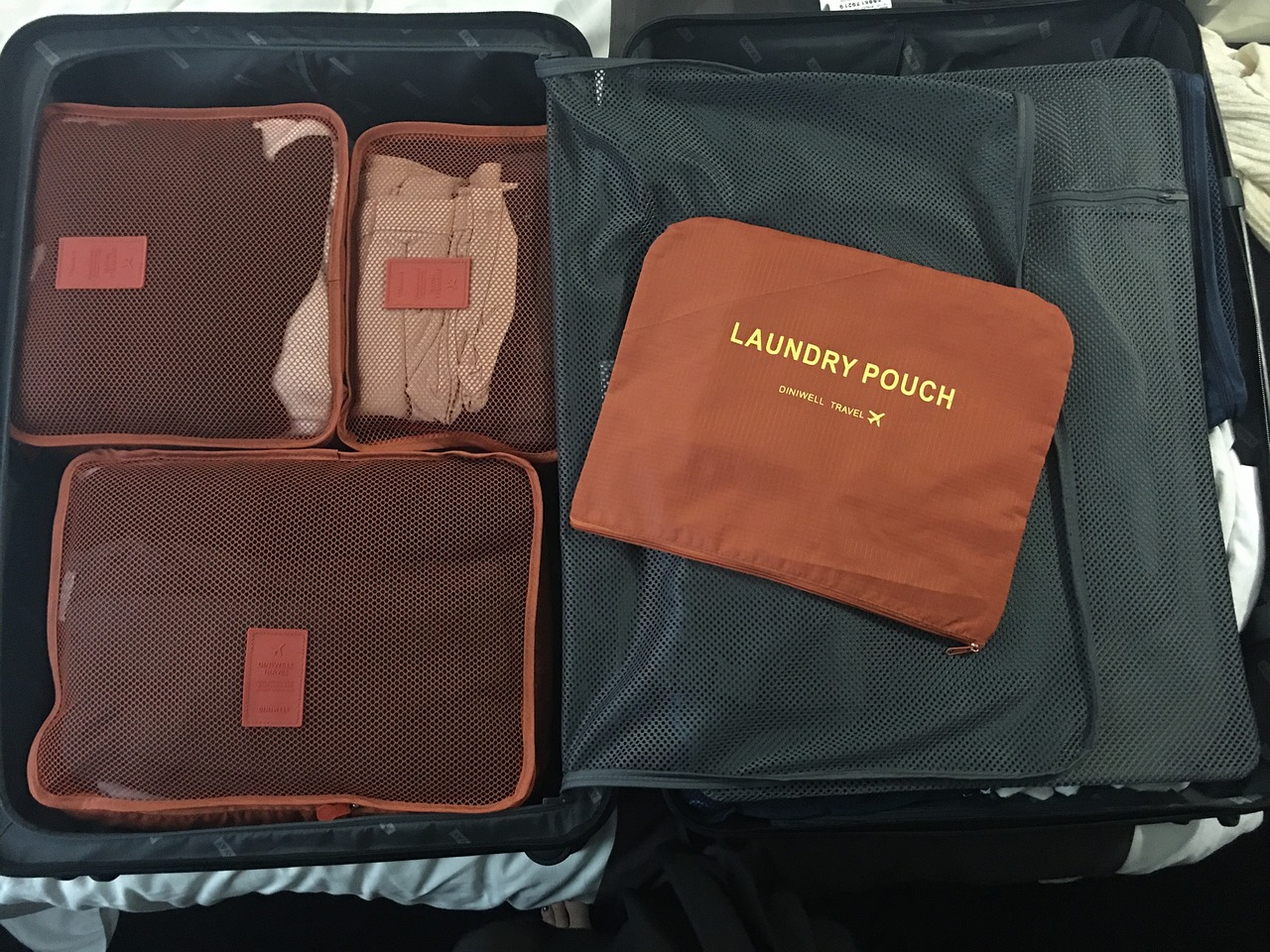 Luggage can get disorganized easily while traveling, especially when storage space gets taken up by added souvenirs from your trip. One of the best ways to combat this and keep your luggage neat is by using packing cubes.
Packing cubes come in sets of various sizes and great colors. It's a great idea to buy a few different sets so that you can color-coordinate your luggage. You can also assign a different color to each family member.
Keycard Holder and Lanyard
Much like hotels, many cruise ship cabins require a unique key card to open, and travelers would need to keep it on their person at all times. However, this makes it easy for cards to be stolen, lost, or damaged.
A keycard holder and lanyard not only keep your keycard safe but also makes it easier for you to be hands-free while enjoying the cruise line's amenities and attractions.
Theft-Proof Carry On Bag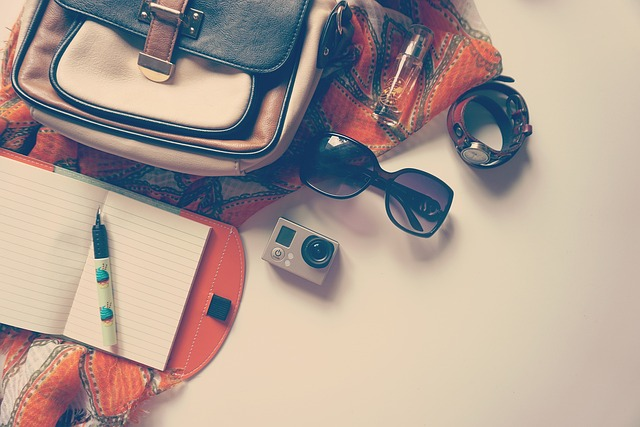 If you have some valuables or essentials that you would like to keep close to you at all times during the flight to your cruise terminal, you'll likely be needing a carry-on bag.
While there are no rules about what kind of bag can be used as carry-on luggage, it might be a good idea to invest in an anti-theft bag or backpack. These are designed to protect your items from being stolen and come in a variety of styles – from ladies' handbags to minimalist backpacks.
Hanging Toiletry Bag and Hanging Organizers
A cruise cabin bathroom tends to be a tight space, and packing your toiletries or cosmetics in a hanging bag that can hook onto the back of the bathroom door helps to keep things organized.
These types of hanging organizers also come in various sizes, such as shoe organizers, and can be easily folded and packed without taking up much space.
Foldable Laundry Hamper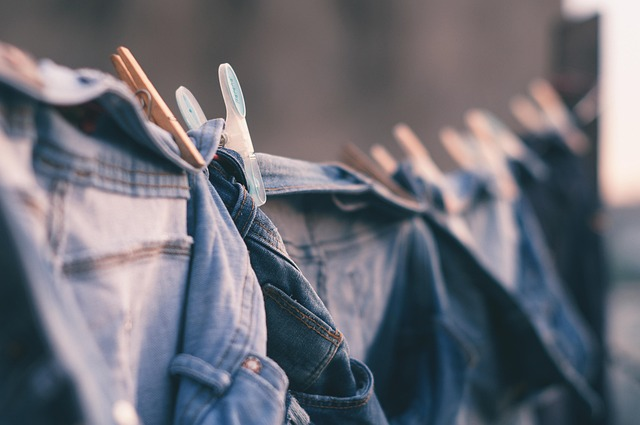 There's nothing worse than coming home from your most recent cruise with your dirty clothes and clean clothes all mixed together. To save on washing, why not opt for a foldable laundry hamper?
These are affordable, come in various sizes, and can fold up for easy packing. They are an excellent way to keep the whole family's dirty laundry separate, and very often come with handles and zippers. This means they can simply be zipped up and added to carry-on or regular luggage at the end of the trip. They're also ideal for cruise lines that offer laundry services or self-service laundry rooms.
Magnetic Hooks and Clips
If you've come from your last cruise feeling disappointed about the lack of storage space in the small cruise cabins, you are not alone! However, there are several efficient gadgets to help you make use of the existing storage space.
Some of our cruise must-haves include magnetic hooks and clips. If you're planning for your first cruise, you may not know that cabin walls are typically made of metal. Having magnetic hooks and clips to hang things like clothes, backpacks, wet bathing suits, and sun hats can help to make your stay much more pleasant.
Jewelry Organizer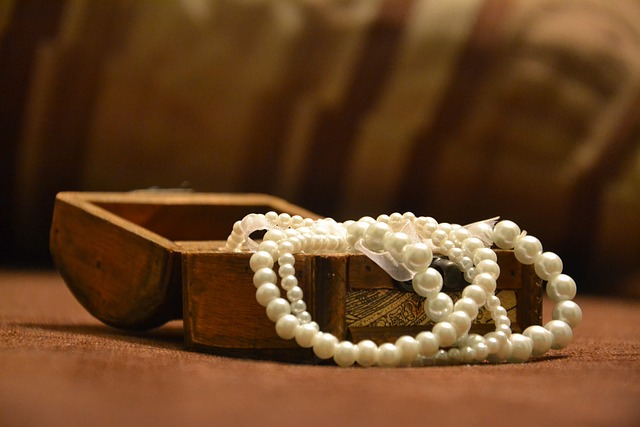 Jewelry organizers come in all shapes, sizes, and colors – from something resembling a photo album to bags that can fold open to reveal several see-through pouches. They are a necessity for keeping your bracelets, necklaces, and earrings from dangling and getting damaged while you're on the cruise.
Electronics Organizer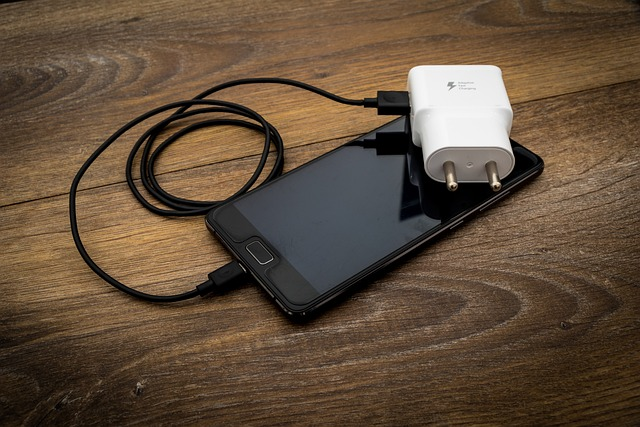 The same goes for your cables and other electronics! Most of us are guilty of simply throwing them in a bag and dealing with the tangly consequences later, but it doesn't have to be that way. Travel organizers for your electronics are specifically designed to keep your charges, earphones, and other devices safe and tidy, and often come in great compact sizes to save on packing space.
Wrinkle Release Spray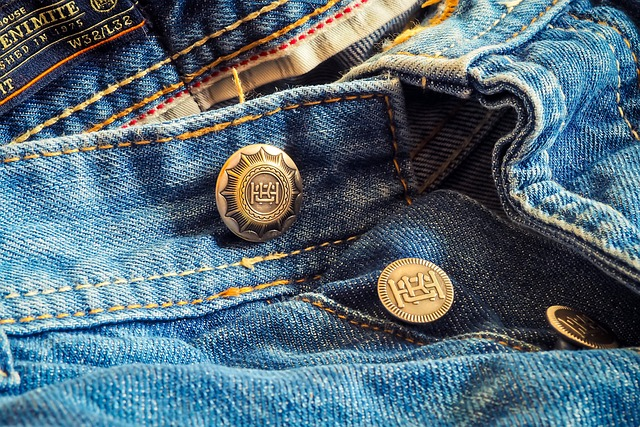 Wrinkle release spray is a great alternative if you don't have a travel-sized steamer and you're traveling with formal wear or wrinkle-prone pieces. It can be purchased in different sizes, including a small bottle that is ideal for traveling.
Stain Remover Stick
If you're packing just enough outfits for your cruise and don't plan on doing laundry while you're there, be sure to take a stain remover stick or two with you. They look and work much like highlighters, but contain detergents that help to lift and remove stubborn stains from your clothes without the need to wash them again. It is a great item to carry with you in your handbag!
Bathroom Spray
Air fresheners and bathroom sprays are essential items that are not given nearly enough attention. Because your cruise cabin and cabin bathroom are likely to be very tight spaces, and cruises rarely provide such sprays, taking your own air freshener with you is a great idea.
Alarm Clock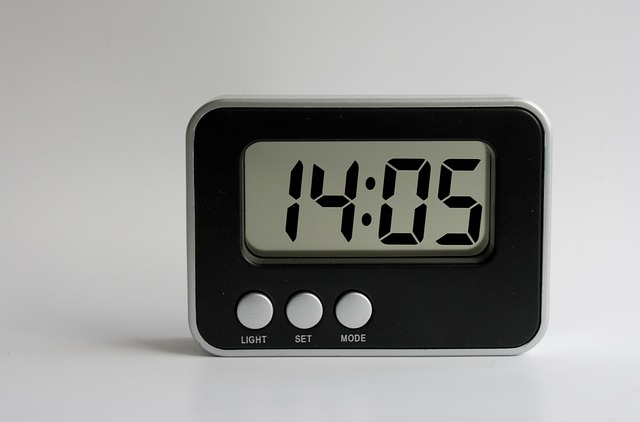 If you're staying in a cabin where the power plugs are far from your bed and you can't keep your cell phone nearby for alarms and checking the time, you can purchase a little battery-operated alarm clock to have by your bedside.
Night Light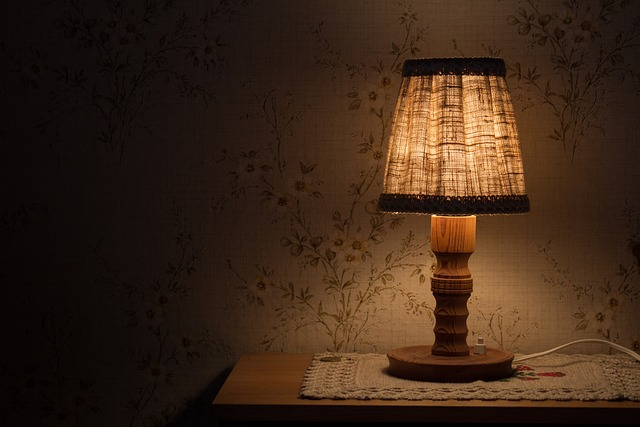 Another bedside essential to take with you on your cruise is a portable night light. Not all cruise lines include bedside lamps, and inside cabins tend to be pitch black when the lights are off. Having a portable light with you for nighttime bathroom visits, or even for young children who are afraid of the dark, can make your stay much more enjoyable.
Portable Fan
The same goes for a portable fan. If you've ever been on a Caribbean cruise or a cruise to a hot location with no air-conditioning or ceiling fans, you'll know how necessary it can be to take one with you. These small fans can be set up to make your stay in the cabin more comfortable, or if it's battery-powered, can be taken along to keep you cool during on-shore excursions.
Lock Box
Lock boxes are an excellent way to keep your phones, money, keys, and other valuables safe while you're not in your cabin. There are also portable options that you can take with you on excursions if you don't have a theft-proof bag.
Good Beach Bag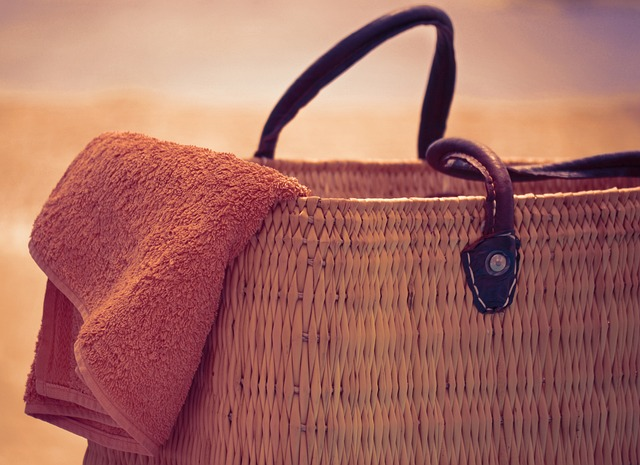 If you're going on a cruise than includes beach visits, a good beach bag is a must-pack item. Depending on the kind of bag, they can double as your carry-on luggage during your flight, and they are one of the best ways to keep your items safe. For extra protection, you can combine them with smaller ziplock bags dry and free of sand.
Water Bottles (Refillable and Collapsable)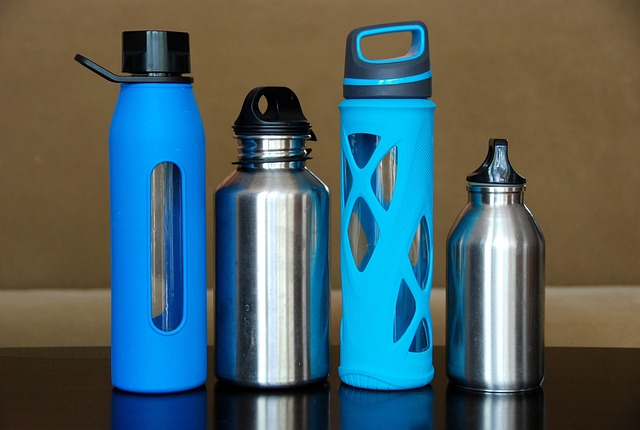 Reusable water bottles are a must-have on any cruise ship. They are ideal for taking with you in your carry-on bag during flights, or your backpack during shore excursions. Getting collapsable bottles also helps to save space in your suitcase.
For easier access, while exploring, you can also invest in a water bottle tote pouch. These work much like a handbag or tote and have a cross-body strap. They're ideal if you're worried about your bottles leaking in your backpack.
Thermal Mug
A thermal travel mug is a must-have while traveling, especially if you're traveling during colder months. However, they can also be an amazing way to keep drinks cold while exploring very hot destinations. You can carry thermal mugs around in your water bottle tote pouch, as well.
Beach Towel Clips and Bands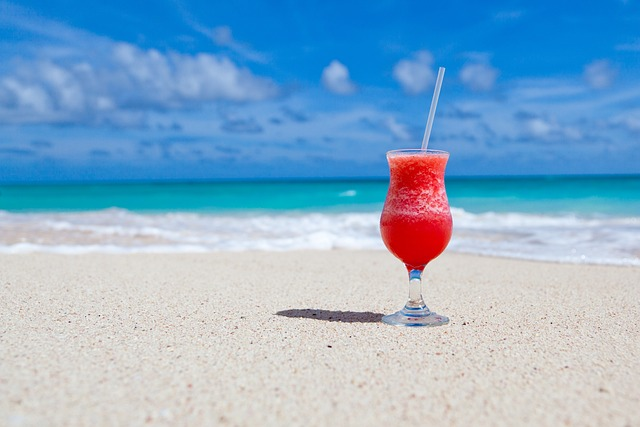 If you've ever been on a breezy cruise ship or had a particularly windy day at the beach, you'll know how difficult it is to keep your towel in place while sunbathing. Beach towel clips are the perfect thing for making your towel stay put!
They are really easy to use – simply clip your towels to beach chairs or sun loungers. These clips also come in adorable designs, like flamingos.
Alternatively, you can use towel bands for the same reason. They're easier to pack, since they can be flattened, and will take up less space in your suitcase.
Waterproof Drybag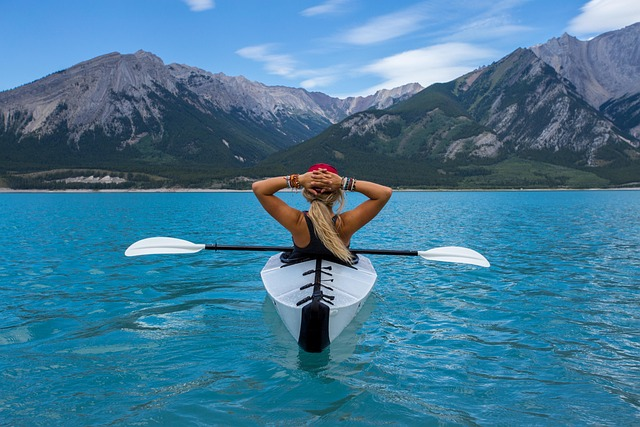 If your cruise includes kayaking, paddle boating, or any other water sports, you'll need to pack a good waterproof drybag to keep your valuables safe while in the water. It's also a great item to take with you to the pool deck and the beach.
Water Shoes
If your cruise includes shore excursions with rocky beaches or slippery hikes up to waterfalls, water shoes are a must-have cruise essential. These are often overlooked and not packing some may mean having to buy them on-site. They're easy to pack, since they can be rolled up, don't take up a lot of space, and could save you some money in the long run.
Snorkel Gear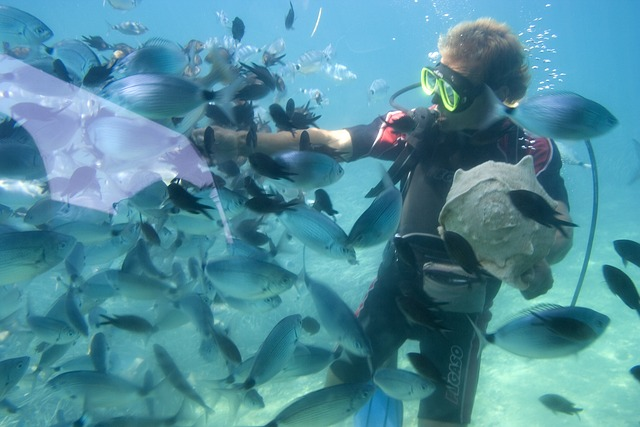 Another great money-saver if you're a frequent cruiser and avid snorkeler, is your own set of snorkel gear. While they may not be a cheap purchase, they are a once-off and will cost you less than renting them on a regular basis.
Sunscreen (Reef-Friendly)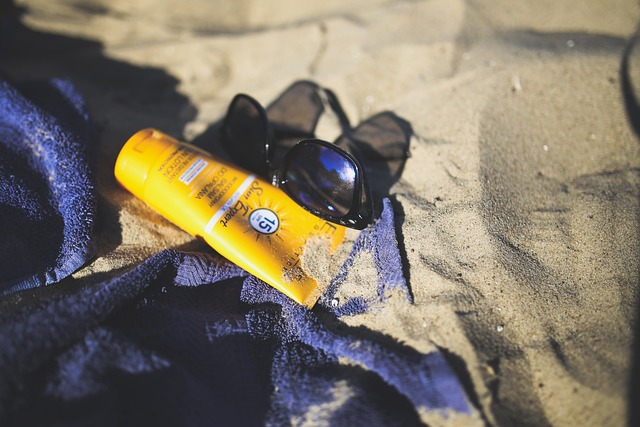 Sunscreen is a staple of every oceanic trip, but what many people don't know is that normal sunscreen can be harmful to coral reefs. For this reason, getting some mineral sunscreen before going on your cruise is a good idea. It can also save you from paying hefty fines, as some of the Caribbean Islands have laws against regular, chemical sunscreen.
After-sun Gel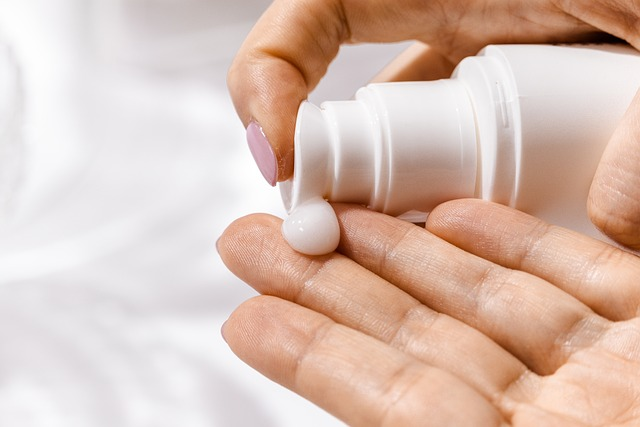 Most people have gotten too much sun at least once in their life, and having a soothing after-sun gel with you in case of a bad sunburn can make or break a cruise holiday! Aloe vera gels are the best option, since they're not sticky and can be worn underneath your clothes.
SPF Lip Balm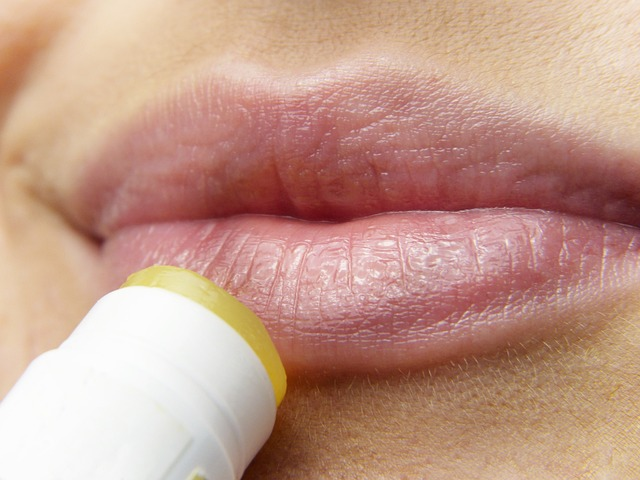 This is another item that is too easily overlooked. While sunscreen is a fairly common item to pack for a cruise, many people forget to bring an SPF lip balm. The skin on your lips is thin, sensitive, and prone to sun damage, so using a lip balm that contains some protection against the sun is a must.
Waterproof Phone Case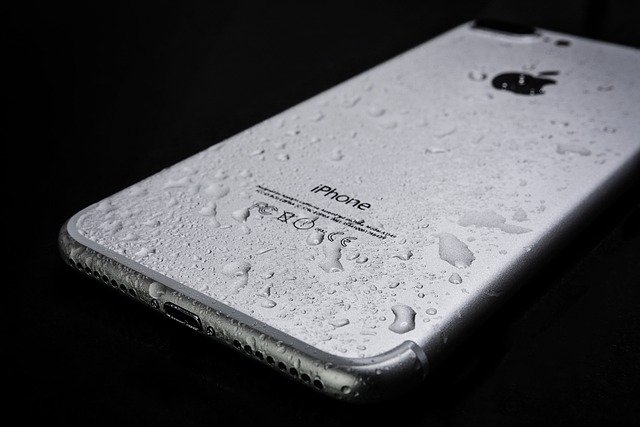 Another great way to keep your valuables safe, dry, and sand-free on a cruise or at the beach is by getting a waterproof phone case. They often come with lanyards, which will help prevent loss, and if you get one with a touch screen, you won't need to take your phone out of its case to use it.
Sea Bands / Tablets for Motion Sickness
Whether this is your first cruise, or you have just come from your last cruise, motion sickness can happen to anyone and is one of the things that can easily spoil your next cruise.
Many frequent cruisers swear by sea bands as an all-natural method to prevent motion sickness on a ship. They're small and pack easily.
However, there are also many over-the-counter medications that can help to prevent illness on a cruise. If you're going to buy some nausea tablets, keep an eye out for the ones that cause less drowsiness! That way you won't have to miss out on any fun.
Binoculars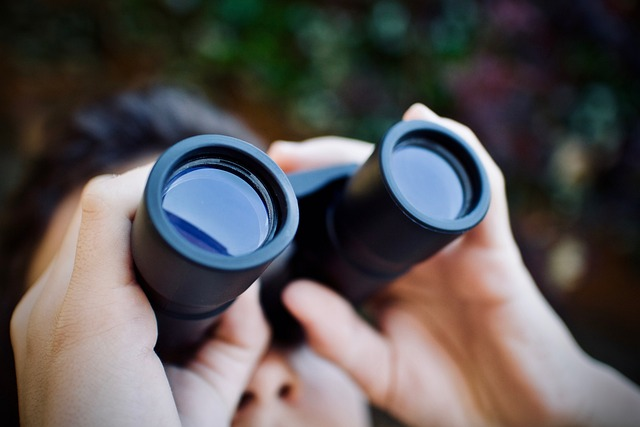 Binoculars are a great item to have with you, whether you're whale watching in Alaska, or trying to spot wildlife on a Caribbean cruise. Finding a peaceful spot to sit on the deck, looking out over the water and trying to spot wildlife, makes for a really relaxing cruise activity.
Reusable Straws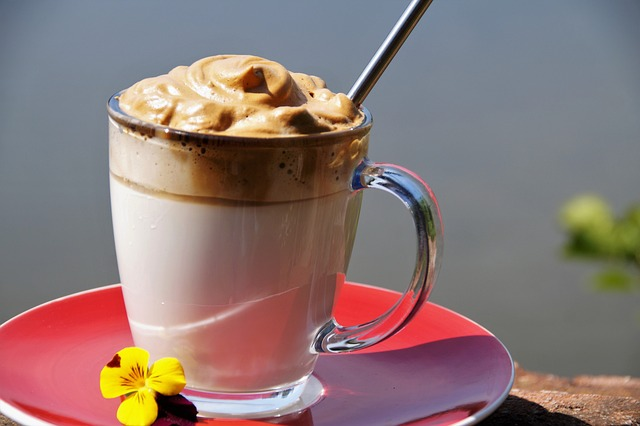 As with restaurants and coffee shops all over the world, many cruise lines have completely stopped using plastic straws. If you order a drink on a cruise, you can expect either a paper straw or no straw at all.
While this is an excellent way to help the environment, it does mean struggling with straws that go soggy if you don't drink fast enough. That's why we recommend packing your own reusable straws.
Nowadays there is a big variety to choose from, from stainless steel straws to foldable rubber straws that fit in a travel-size container. The best part is that they can be used back home in your everyday life as well!
Post-it Notes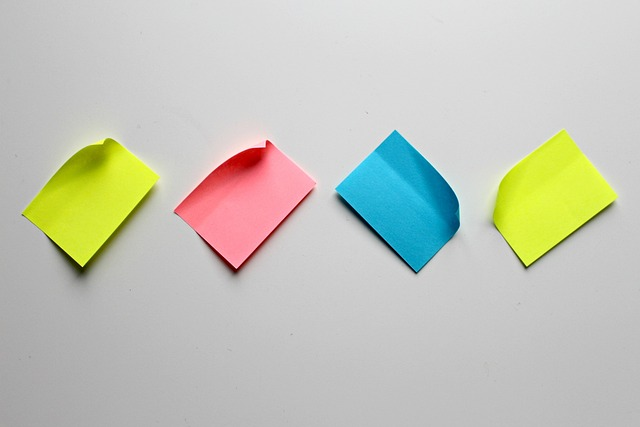 If you've ever needed to leave a note for the cruise staff or cabin steward, you'll know how useful it can be to bring a stack of post-its from home. They're also useful if you're traveling as a group, or to make notes on your travel planner.
Reading Glasses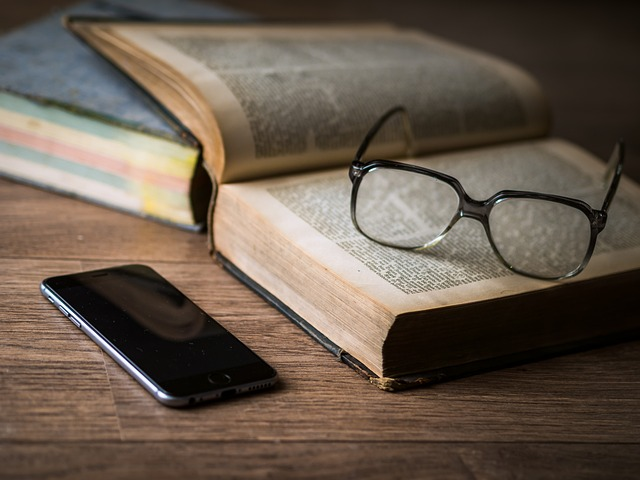 Another item to add to your cruise packing list is an extra pair of reading glasses. Glasses can be quite fragile, and it is so easy to damage or break them accidentally while traveling. They can even get damaged in your luggage.
Taking a spare pair is an excellent idea if you're an avid reader, or you need them to read things like signs, menus, and notices.
Recommended Cruise Essentials for Health and Safety
UV Light Sanitizer
During and after the pandemic, people have become hyper-aware of the existence of germs on daily-use items like devices, keys, masks, and your cabin keycard.
Many frequent travelers and cruisers have started packing UV light sanitizer boxes as a way to keep their items free of germs. It uses ultraviolet light as a sanitizing frequency to kill germs quickly and easily.
Hand Sanitizer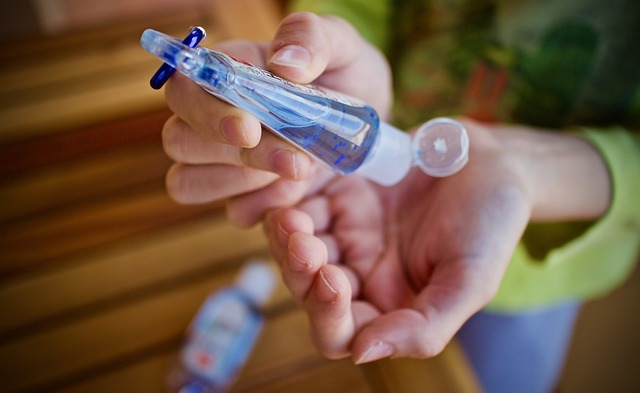 Another great item to take with you on your cruise, which you may already carry with you daily, is a travel-size hand sanitizer gel. They come in all kinds of scents and colors nowadays, and many have a carabiner so you can simply clip them on your belt loops or luggage, and head out for an excursion.
You can also buy refillable sanitizer bottles that come with a funnel and silicone holders if your favorite sanitizer doesn't come in travel-size bottles.
Disinfecting Wipes
Another cruise essential that can help to keep you and your family safe and healthy during your travels are disinfecting wipes. They come in various sizes, from large tubs that can be hung up to small pouches specifically made for use on your hands. They can be very useful on excursions with no bathroom or hand washing facilities.
You can also invest in some medical-grade disinfecting wipes to use when you first arrive at your cabin and want to give it a thorough cleaning.
First-aid Kit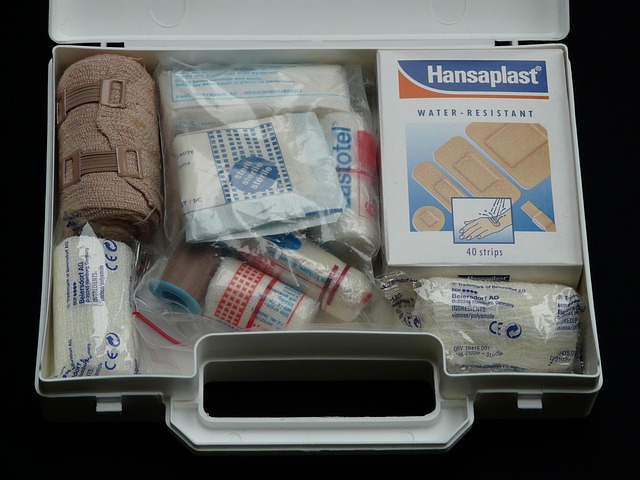 A travel-sized first aid kit is one of the most important items to pack in your suitcase before traveling on your cruise. It includes things like bandaids, bandages, pain medication, and other general items to assist in first-aid, and can be extremely useful in emergencies.
Emergency Dental Repair Kit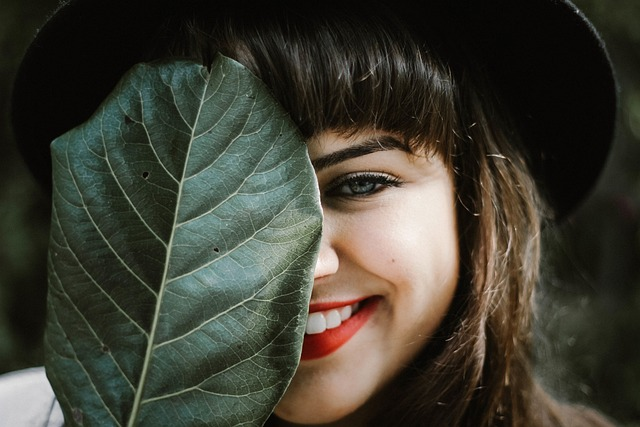 Another great emergency item that is not talked about nearly enough, is a dental repair kit. Many people don't know that most cruise ships don't have dentists or dental services on board, so keeping this on hand can be very helpful in a painful or uncomfortable situation.