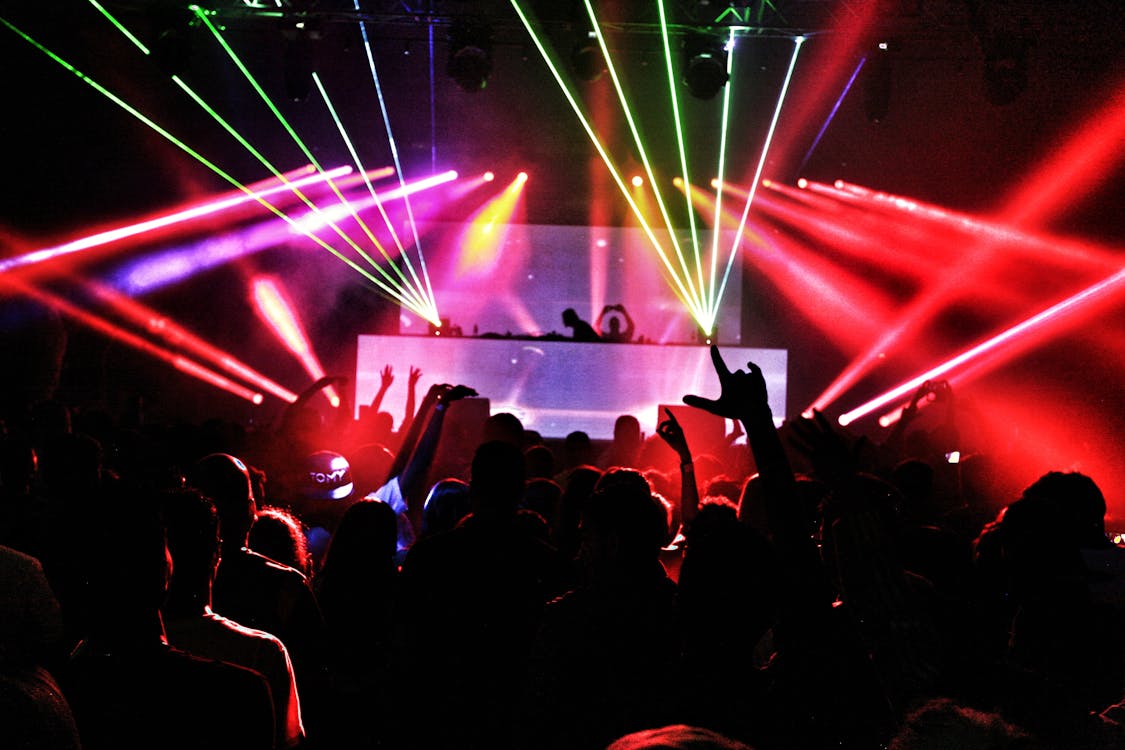 Las Vegas, New York City, and Los Angeles have long been known for their vibrant night life scenes, but if technicolor lights and good music are what you're looking for, Miami clubs should certainly be on your to-do list.
Miami nightlife is famous worldwide for being one of the most exhilarating experiences you could have, but few out-of-towners know where to find the best clubs in Miami for an unforgettable night out.
After a day of reveling in some of the local eateries and incredible beaches, there's no better way to end the day than in one of the thrilling nightclubs in Miami, where the music doesn't die down until the early morning hours.
The Miami nightlife scene is incredibly diverse in atmospheres, so you're sure to find the vibe that attracts you, whether it is a hyped-up dance floor or a laid-back lounge.
With so many options and no way of knowing where to start your Miami club expedition, the city can be a daunting place. Therefore, we try to make your life easier by presenting you with a list of the best clubs in Miami, so you are guaranteed to have a great time.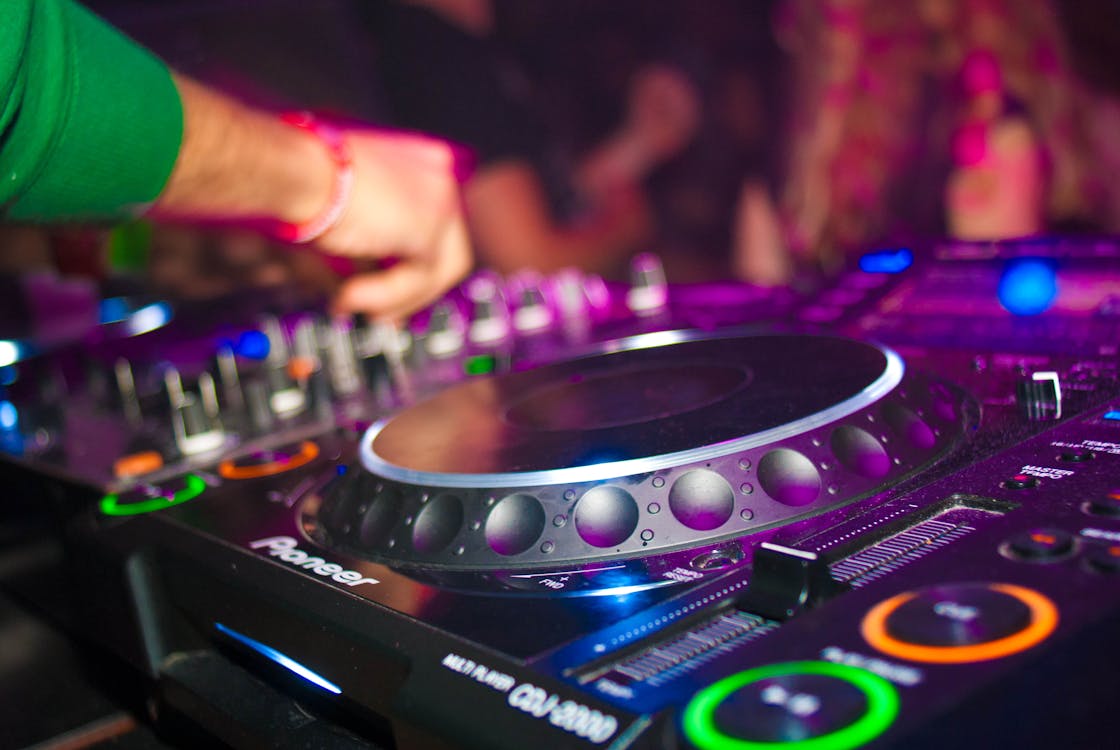 Best Nightclubs in South Beach & Miami Beach
For all the newcomers that may not know, Miami Beach is a city on its own, set right off the mainland and boasting some unrivaled nightclubs you simply cannot miss.
Within Miami Beach, South Beach is a stretch reaching a couple of miles and offering its fair share of exuberant Miami nightclubs to explore.
If you're only visiting Miami for a day or two, Miami Beach and South Beach are arguably the best places to spend your limited time. Below are some of the best clubs in South Beach and Miami Beach that are sure to get your heart racing.
LIV Miami
LIV Miami has not only been ranked one of the best clubs in Miami but also in the entire world, and it shows.
Set on Collins Ave, Miami Beach, LIV Miami is a trendy nightclub brimming with well-known faces, so if you manage to keep your head amongst the bright lights and music, you may even spot DJ Khaled, Travis Scott, and Leonardo DiCaprio dancing the night away.
After a multimillion-dollar renovation, you can expect nothing but over-the-top features from LIV Miami. While the club space is primarily dedicated to dancing, the late nightlife scene at LIV Miami brings everything from Latin to hip-hop music.
If you're looking for an excuse to go all out with your outfit, LIV Miami is the ideal place to do so. Just be warned that this nightclub doesn't come cheap, and you'll likely have to wait in line before paying the hefty cover charge for entrance.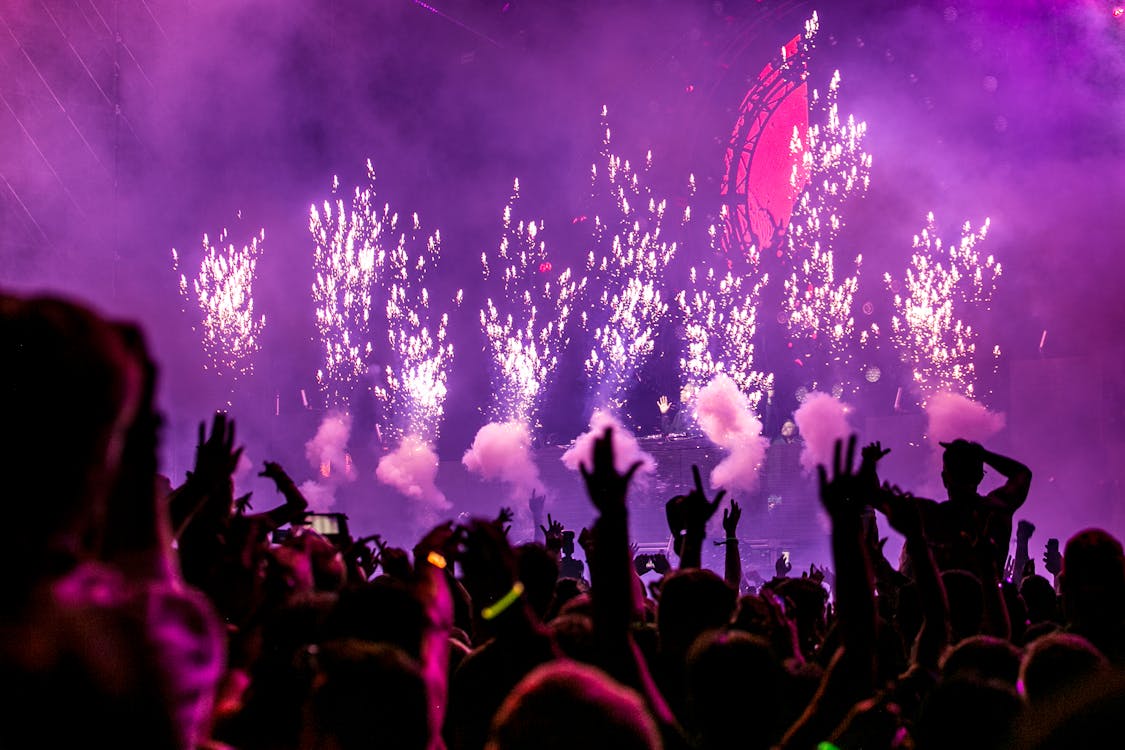 Treehouse Miami
Treehouse Miami Beach is an extravagant jungle-inspired nightclub showcasing everything from techno to EDM music.
The two-room club attracts the wildest of Miami's residents and has an atmosphere that can only be likened to that of an out-of-control house party.
This spectacular nightclub often showcases more intimate areas reserved for VIP guests during Miami Music Week, which just goes to show how attractive it really is.
The vibe at Treehouse Miami is a little more underground, with techno and house music setting the stage for an unforgettable night in your best cocktail dress.
If you're searching for a place where real and down-to-earth people gather in Miami Beach, Treehouse Miami is the place to be.
Treehouse Miami – https://www.facebook.com/323.Treehouse.Miami
Twist
Twist is one of the top nightclubs in Miami for members of the LGBTQ community. This exciting club boasts a total of seven different bars in one setting, so you won't have to wait too long for a drink.
Whether you're looking for the best DJs in Miami Beach or a drag show that will keep you intrigued, Twist has it all. Twist is one of the oldest gay nightclubs in Miami and has been entertaining guests from all over the country for nearly three decades.
Nikki Beach
While Nikki beach is not as well-known as some of the other clubs in South Beach, it is certainly worth a visit.
As one of the best exclusive nightclubs in Miami beach, Nikki Beach houses an impeccable restaurant and has been called the Sexiest Place on Earth. This title is partly attributed to the sensual atmosphere the club plays host to, with intimate spaces and fancy statements around every corner.
The eclectic crowd that frequents Nikki Beach is known to include big names in the city, and although the vibe is sophisticated, the preferred dress code is swimwear.
This Miami club features countless famous DJs on designated evenings, and electronic and house music are the norm of regular nights. Nikki Beach doesn't neglect the daytime, however, as its famous Amazing Sundays buffet is just as tempting as a night of partying.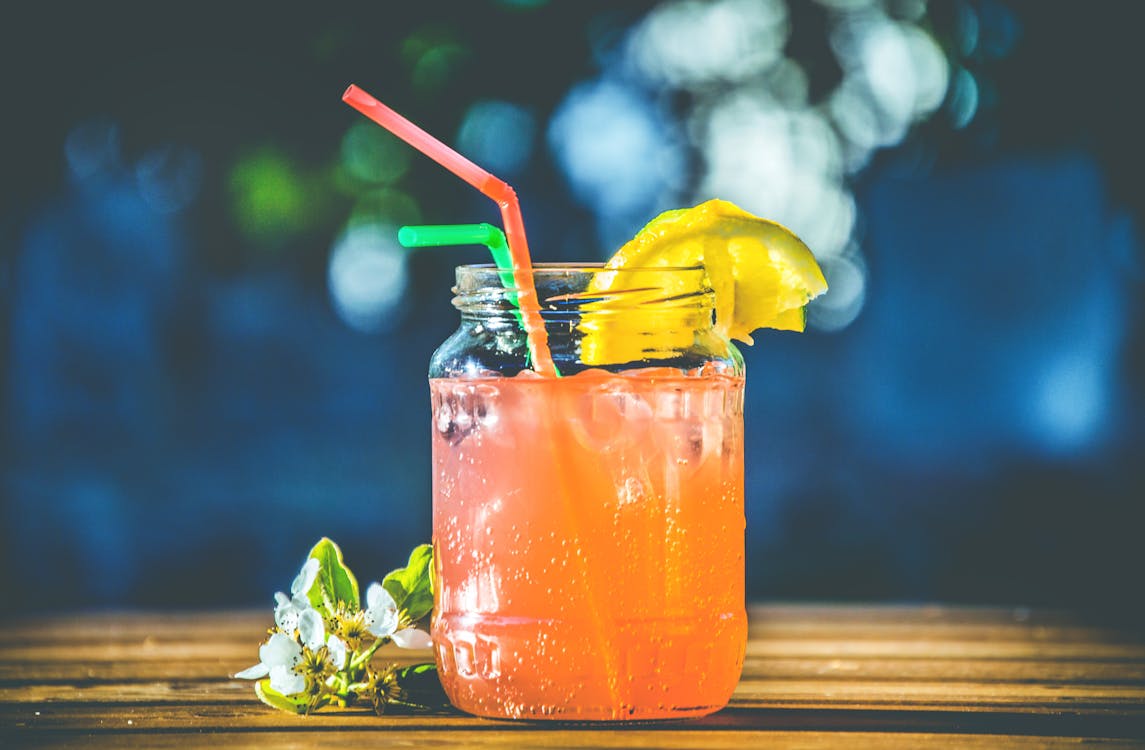 STORY
Set on charming Collins Ave, Miami Beach, STORY has been a leader among Miami nightclubs since its inception in 2012.
STORY features five bars across the immense 30 000 square feet of club space and just the right amount of sophistication you want from an upscale club in Miami Beach.
The visual elements and industrial-style light fixtures will transcend you to another world, and if you feel like splurging a bit while in Miami Beach, STORY offers premium bottle service and plenty of VIP tables.
STORY – https://www.storymiami.com/
The Copa Room
The Copa Room is a newer addition to the nightlife scene in Miami Beach, having opened just a couple of years ago and already gaining a fantastic reputation.
This unique nightclub is set in an impressive mansion and offers guests all-inclusive fees so they can enjoy an uninterrupted night of excitement in a laid-back setting that feels like a music venue.
If you're looking for an affordable place to spend an intimate night out, The Copa Room is perfect for you. A flat fee of $100 will grant you access to the open bar holding premium liquor and hours of live music sounding through the room.
Do Not Sit on the Furniture
Beyond its quirky name, Do Not Sit on the Furniture is a wonderful little nightclub in the heart of Miami Beach featuring a contemporary vibe and a rotating selection of great DJs.
The club primarily specializes in house music and aims to cultivate a more intimate vibe than most other clubs scattered across Miami Beach.
Do Not Sit on the Furniture attracts true music connoisseurs and does not expect anyone to follow a dress code of any formal nature.
However, the venue still offers impressive event spaces and VIP table service, so it's not a far reach from the more luxurious nightclubs in Miami beach.
Mynt Lounge
This unparalleled lounge/club in South Beach is known to play host to various celebrity guests and high-profile personalities, so you can expect nothing but the highest standards.
Mynt Lounge is one of the best dance clubs in the city and features bright strobe lights hanging down to contribute to the ultimate party vibe with a twist of luxury. It would be challenging to find a more energetic atmosphere in an opulent space where anything is possible.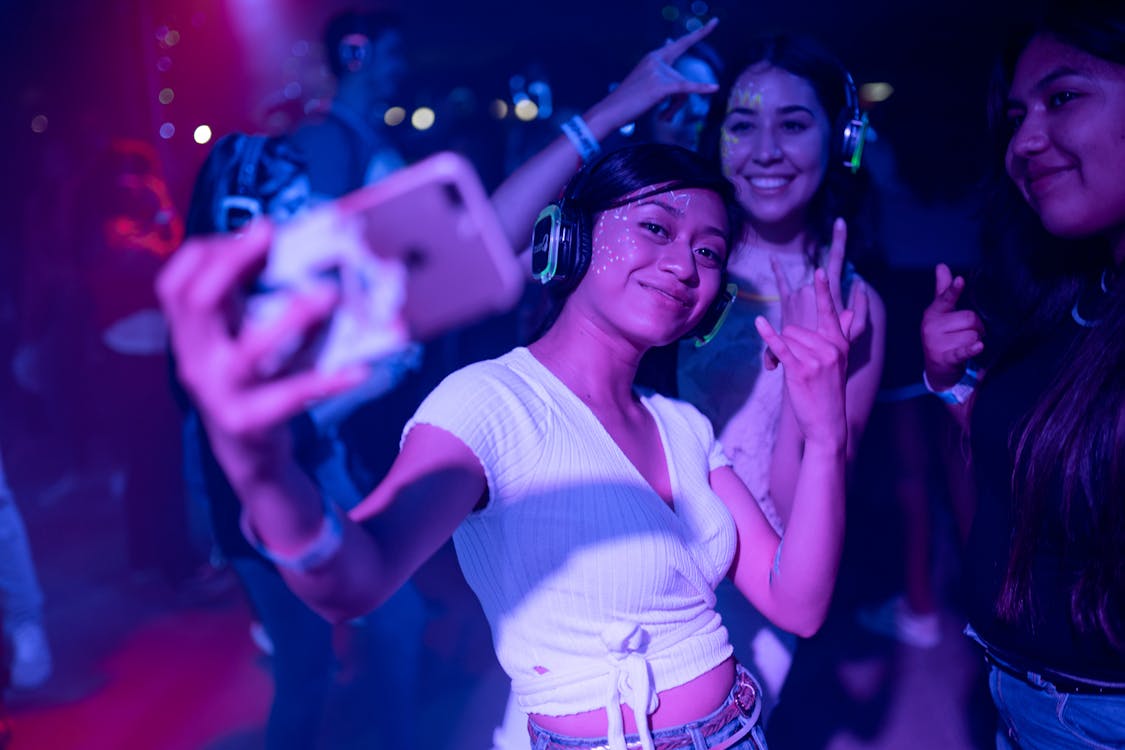 Best Nightclubs in Downtown Miami
Although downtown Miami is widely loved for its shopping scene and elite events, the nightlife scene in this area is a strong rival to that of Miami Beach.
Below are some of our top picks of the best clubs in downtown Miami.
Club Space
A favorite among many a Miami resident for decades, Club Space, located at 34 NE 11th St, Miami, is an exhilarating nightclub where international DJs regularly grace guests with their presence, keeping everyone dancing across the multiple rooms all night.
Some of the Miami nightclubs that might make headlines today won't be as noteworthy in a few years' time, but you can rest assured that Club Space is sure to stay one of the best clubs in Greater Miami for years to come.
Club Space – https://www.clubspace.com/
E11even
If you're looking for a classic downtown club experience where the doors never close and the dance floor stays crowded, you should definitely head down to E11even.
This 24-hour nightclub offers extravagant dance floors, big-name DJs, strobe light shows, and even a crowd of celebrities every now and again.
As you might expect from such a well-known mega club in Miami, E11even also hosts some of the classiest topless dancers in the city, making it a renowned strip club in Miami that attracts thousands.
This upscale, award-winning club guarantees endless indulgence and a wide array of private rooms where you can enjoy delicious food and drinks served by excellent service staff.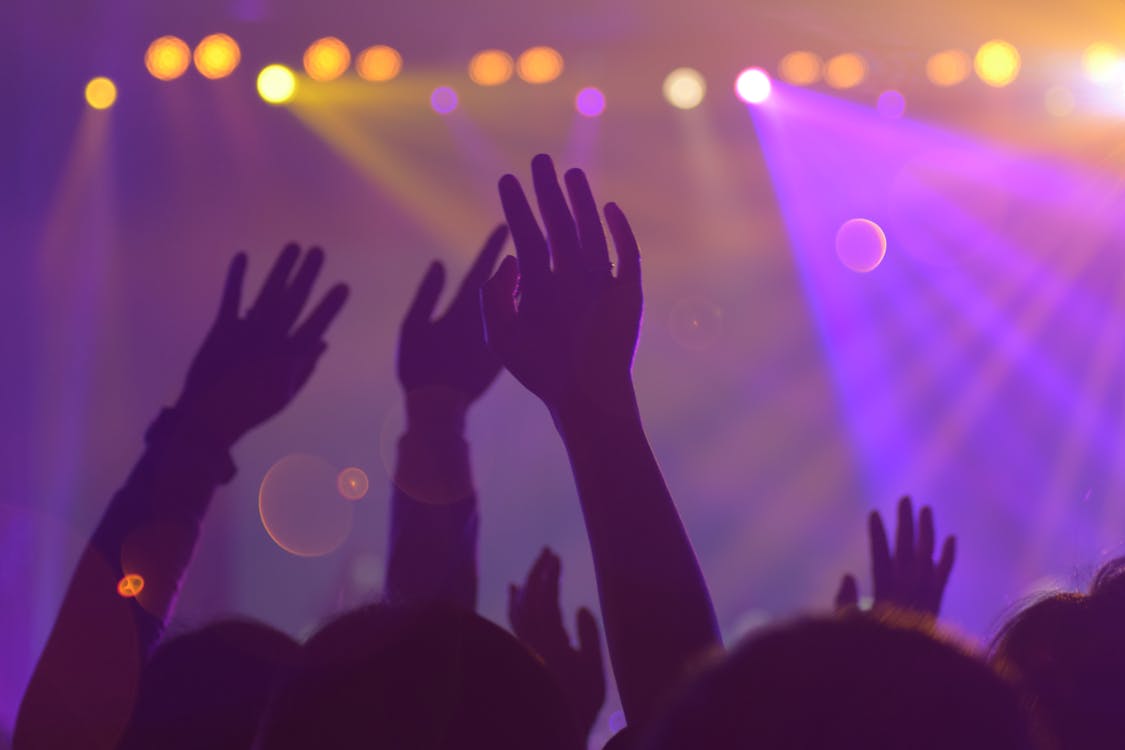 Floyd Miami
Floyd Miami adds a touch of elegance and sophistication to the nightlife scene in Miami by offering a classy experience in a lounge-like setting.
Floyd Miami transforms the traditional clubbing experience and imposes a classic dress code that attracts thousands from all over the city, so be sure to head out earlier to prepare for the inevitable lines, especially on a Saturday night.
Expect an underground atmosphere with techno and electronic music brimming across the dance floor. Floyd Miami is the creation of the geniuses that brought you Club Space, and the world-class quality of this club can only be the result of vast experience in the industry.
The Wharf of Miami
The Wharf offers an entirely different experience than that of most clubs in Miami. This amazing nightclub is set in an outside space with picturesque views over the water.
The Wharf of Miami is the ideal spot to get a sense of summer in Miami, with a chilled vibe that urges you to sit back and have a drink in your most comfy outfit.
The club also features live music on most nights, in addition to fun games like peer pong and excellent food.
The Wharf Miami – https://wharfmiami.com/
Best Latin Clubs in Miami
TuCandela
Set in the heart of Brickell, the trendy nightclub of TuCandela boasts an authentic Latin vibe like no other. This Latin club is relatively young and serves as a great budget-friendly hotspot to watch a live game of a handful of sports and take in the Colombia-inspired decor and music.
Club Tipico Dominicano
Club Tipico Dominicano is considered to be the best Latin club in Miami by many a veteran clubber. This club has a laid-back vibe and offers the perfect setting to indulge in some delicious Latin cuisine, with upbeat music adding to the atmosphere.
If you've been looking for an excuse to bring out your best moves on the dance floor, look no further than Club Tipico Dominicano.
El Patio Wynwood
Although it started out as just a bar, El Patio is one of the best Latin clubs in Miami today. The outdoor space is one of the best parts of El Patio and boasts Colombian culture in everything from the drinks to the decor.
Not only is El Patio widely known and loved for its Latin music, but it also offers laid-back reggae and electronic genres throughout the day and night. The Happy Hour at this excellent club is particularly attractive, with premium cocktails sold for an astonishing $4.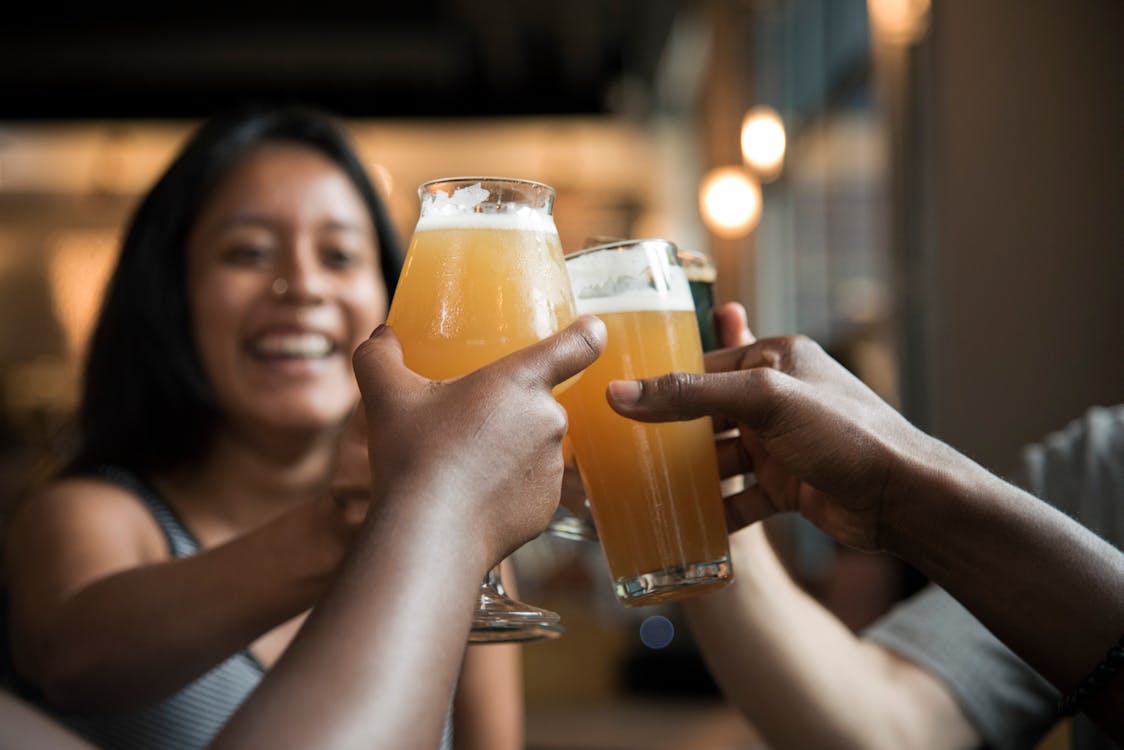 Best Clubs in Wynwood, Miami
The enthralling neighborhood of Wynwood gives Miami Beach a run for its money when it comes to nightclubs. This trendy area is riddled with galleries, boutiques, and breweries amongst the intriguing nightclubs.
Wynwood Factory
The Wynwood Factory is not only a club but also a hotspot of the biggest events in Miami. Set east of North Miami avenue, this stirring setting is ideally located regarding its proximity to downtown Miami and Miami Beach, so Miami residents from all over swarm to Wynwood Factory for a night to remember.
The Wynwood Factory's event spaces feature state-of-the-art sound systems and lights, and the outdoor spaces are draped in natural elements, contributing to the vibe. If you want to attend one of the private events, be sure to book well in advance, as such nights are extremely popular.
You can expect big names in hip-hop and dance music to make their appearance at the many food and art festivals hosted in the open-air creative spaces of The Wynwood Factory, and there is certainly no shortage of electronic music on the dance floor.
Racket
If you're looking for a more sophisticated experience in Wynwood, look no further than Racket. On the first floor, you'll find a charming tiki-style tequila and rum bar in addition to the impressive cocktail bar and craft beer haven.
With a taste from every country around the world, there is a cocktail option to delight every preference, and the food menu will not disappoint either.
The fantastic house music is not the only thing to entertain you during your time at Racket. Sporting events are often broadcasted on the projectors at this club, and a game or two of billiards is sure to set the mood.
Racket Wynwood – https://www.racketwynwood.com/
Shots
Shots is probably the most recognizable club in Miami. Keep an eye out for large containers decorated in multicolor graffiti where dozens of shot enthusiasts eagerly gather for an unrivaled night out in Wynwood.
With countless iconic shots and more premium liquor options to choose from, Shots is a place where you can sample flavors you'd be hard-pressed to find anywhere else.
Although there are several creative cocktails and other delights on offer, you'll likely stick to what this club is known for: SHOTS!
The Dirty Rabbit Wynwood
The Dirty Rabbit Wynwood is not only a nightclub but also a renowned restaurant and bar. This artsy club offers many delicious food options but is best known for its gourmet hot dogs and burgers.
You'll get the feeling that anything goes as you enter The Dirty Rabbit, and attending one of its many exciting events guarantees a great time. One such event, Industry Mondays, is particularly aimed at those traveling for business and treats such guests to special discounts on their drinks of choice.
The Dirty Rabbit Wynwood – https://thedirtyrabbit.com/
Miami Nightlife FAQs
Where can I find the best pool parties in Miami?
Clevelander, Surfcomber, Nikki Beach, and Hyde Beach typically throw the best pool parties in all of Miami during the summer months.
Which Miami clubs are open during the week?
Can't wait until the weekend to get your party on? No need to fret because Miami houses plenty of clubs that bring just as much fun to weekdays as they do to Saturday and Friday nights.
Monday through Wednesday is relatively slow, but Mynt, Blue Martini (Brickell), Vendome, and Mr. Jones keep up the hype during these days.
Thursday and Friday nights, however, is a lively time in Miami, with places like E11even, LIV, and Treehouse offering all the excitement you may need after a hard work week.
Are there any Jazz Clubs in Miami?
If you're a jazz enthusiast, there are several excellent jazz clubs in Miami that are sure to pique your interest. Be sure to check out Le Chat Noir, Lagniappe House, The Corner, and Soyka for an elegant night of only the best Jazz music.
Are there any strip clubs in Miami?
Miami has its fair share of specific entertainment hubs. Some of the best strip clubs in Miami include Cheetah Gentlemen's Club, Scarlett's Cabaret, Gold Rush Cabaret, and Tootsie's Cabaret. E11even is also a great spot to catch some performances, but it is only half a strip club, with the other half being a dedicated nightclub.