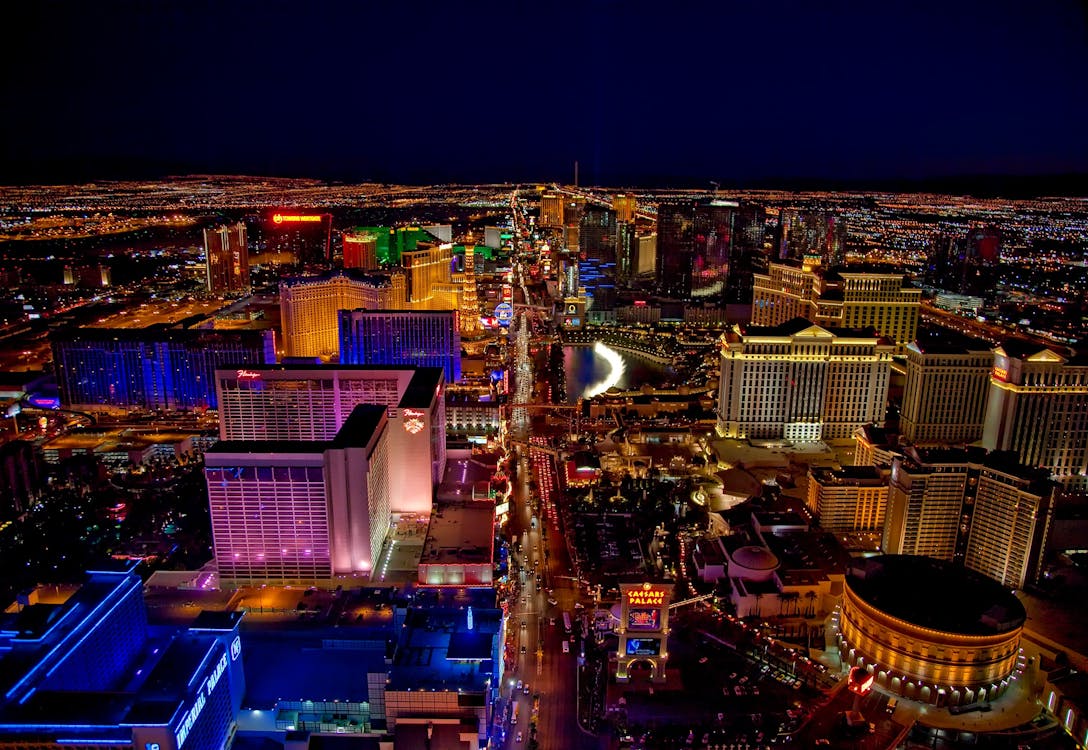 When most people think of Las Vegas, Nevada, flashing lights and slot machines typically come to mind, but few know that Las Vegas has so much more to offer.
If you're considering moving to Las Vegas, you'll soon find that there's much more to this magical city than meets the eye.
Las Vegas is best known for the famous Vegas Strip, but the vibrance of daily life in Vegas might surprise you.
With over 630 000 residents, Las Vegas boasts some of the most amazing restaurants, shows, and musical events in the world, but have you ever wondered what it would be like to live in Vegas long-term?
Well, you'll find the answer in this post, where we discuss the pros and cons of living in Las Vegas so you can gauge whether this lively city is right for you.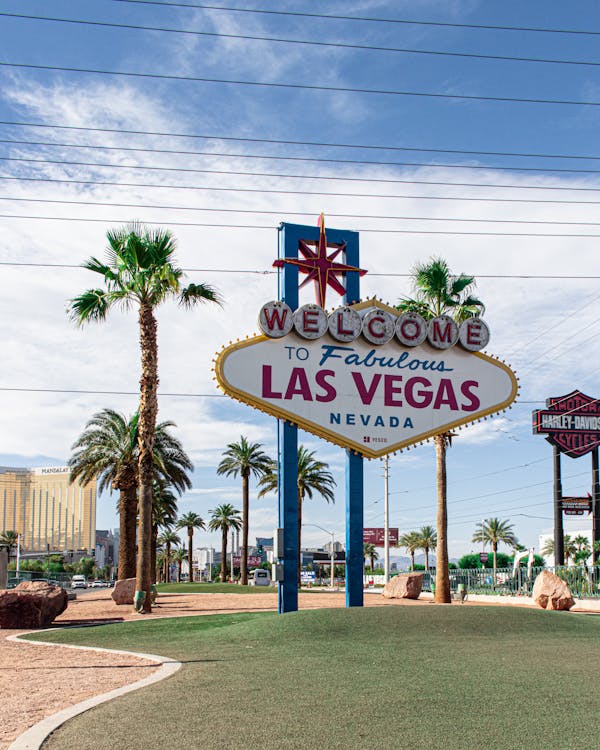 What is Living in Las Vegas Like?
The Las Vegas Strip has coined Las Vegas as "Sin City," a playground for adults, but this big city is also home to some of the most welcoming, family-friendly communities in the country.
The suburban neighborhoods house close-knit Las Vegas residents, charming restaurants, and beautiful parks with plenty of outdoor activities.
Contrary to popular belief, living in Las Vegas may be the best way to raise a family and live a full life. Being such a big city, there is a Las Vegas area for every preference, including countryside and desert terrain.
Above all, the hot and dry weather of Nevada is a major consideration if you're planning on moving to Las Vegas. While the heat isn't for everyone, some might dream of a place where the sun is always beaming, and their skin is always tanned.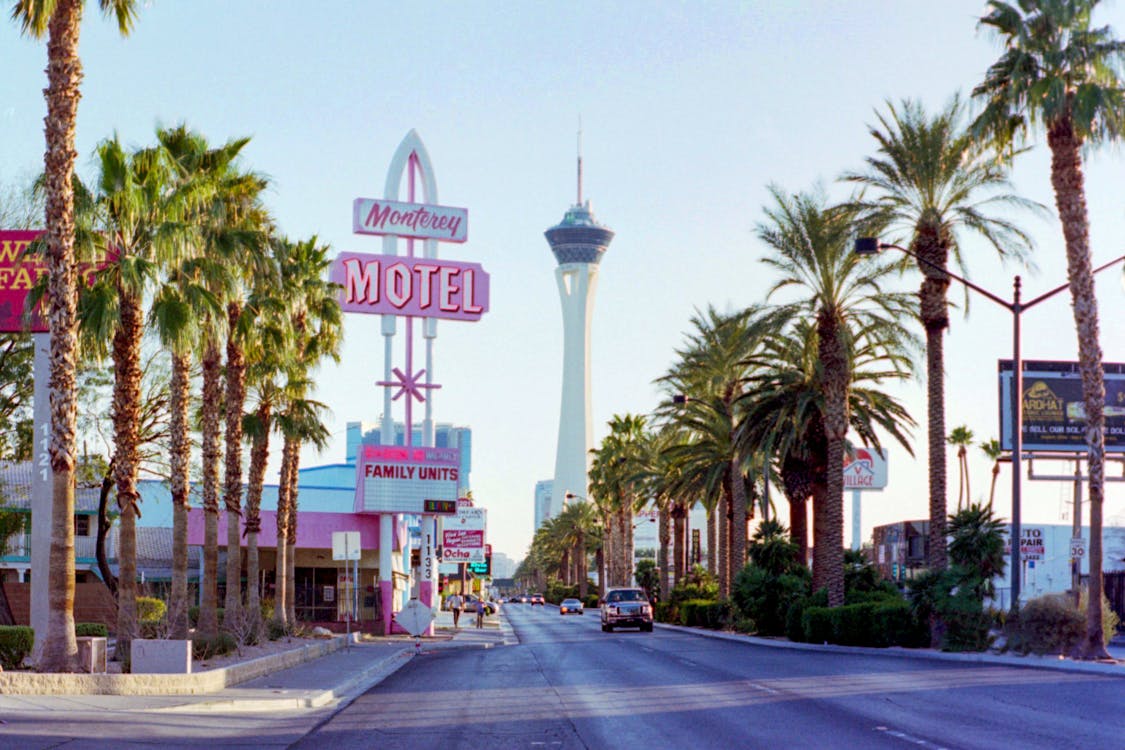 Pros of Living in Las Vegas
Las Vegas Offers a World of Outdoor Recreation
If you enjoy spending time in the great outdoors, living in Las Vegas will see to your every need. This big city is riddled with picturesque parks, endless hiking and biking trails, and numerous amazing national parks that attract travelers country-wide.
Most people have heard of Red Rock Canyon National Conservation Area, an expansive region featuring immense red rock formations and intriguing walking trails.
Although Las Vegas is the epitome of desert landscape, the city boasts several magnificent lakes where Las Vegas residents commonly cool down after scorching hot days.
Lake Las Vegas is particularly popular for its watersports and marina. Lake Mead is also an amazing spot for fishing and boating adventures, and there are two artificial lakes in the heart of Las Vegas: The Lakes and Desert Shores.
Looking to escape the city for a while? Mount Charleston is a mere 35 miles away and offers an incredible ski resort, log cabins, and a charming little village.
Visitors can even go horseback riding if they're spent after snowboarding and skiing across the striking slopes.
Whether you spend your days exploring Red Rock Canyon, skiing at Mount Charleston, or swimming across Lake Mead, you'll never have a shortage of exciting outdoor activities to indulge in while living in Las Vegas.
Living in Las Vegas is Affordable
Compared to other major cities, Las Vegas is surprisingly affordable. Although this is not what you would expect from a major city like this, the housing market in Las Vegas is quite reasonable.
The average home in Vegas costs around $350 000, so if you're moving from a place like New York City, San Francisco, Salt Lake City, or San Diego, living in Las Vegas should be a refreshing change.
Moreover, the cost of living in Las Vegas is a mere 3% higher than the national average, so you don't need to earn millions to live comfortably.
To give you some perspective, a San Francisco home worth a million dollars would probably set you back around $400 000 in Las Vegas.
Most houses in Las Vegas are outfitted with everything from pools and barbeque areas to spas and decks, so you might just be able to afford the mansion you could've only dreamed of previously.
Mwirig, CC BY-SA 4.0 <https://creativecommons.org/licenses/by-sa/4.0>, via Wikimedia Commons
Vegas is a Hub for World-Class Entertainment
Las Vegas is renowned for being the entertainment capital of the world, so the city is brimming with incredible performers and unrivaled talent you won't likely find anywhere else. This means that you'll never be at a loss for entertainment options while living in Las Vegas.
The entertainment industry in Las Vegas does not solely revolve around gambling, despite what many believe, as the pro sports scene and world-renowned performances, including Cirque Du Soleil and David Copperfield, are incredibly robust. Las Vegas offers so much fun for all ages and preferences.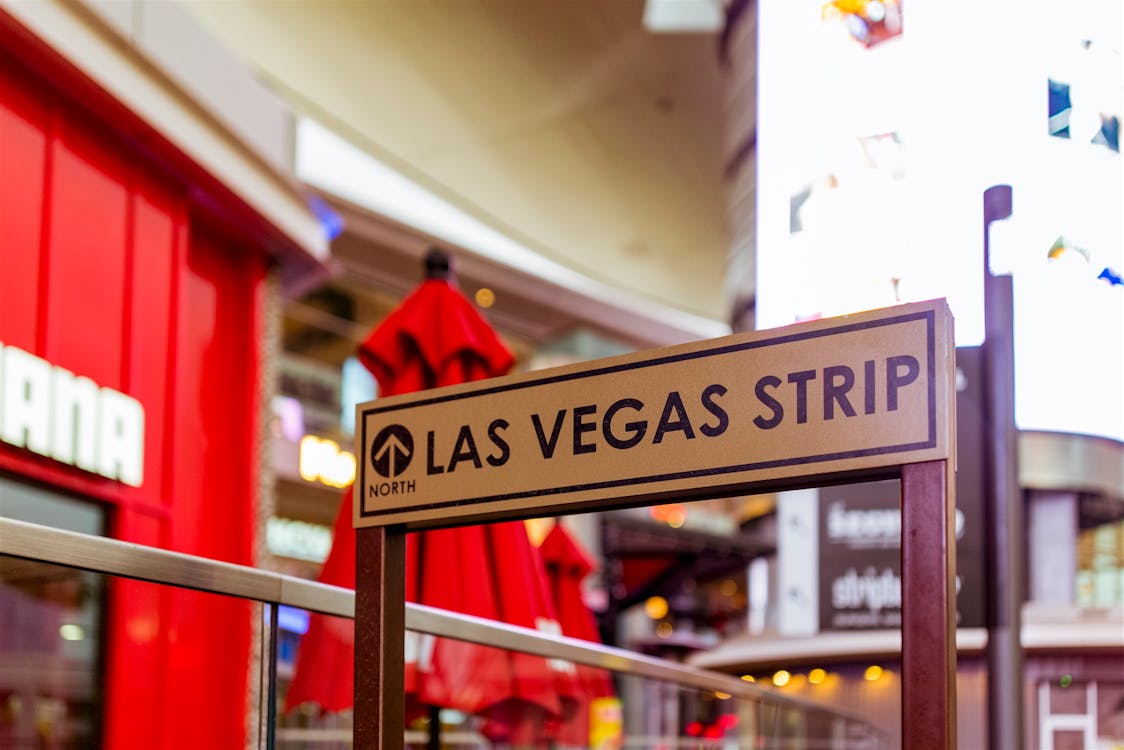 Las Vegas Has Great Tax Benefits
The state of Nevada has long been known as a safe haven for anyone who wishes to avoid substantially high taxes. The primary benefit of living in Las Vegas when it comes to taxes is the fact that there is no state income tax.
Beyond the fact that you never have to think of income tax when living in Las Vegas, there is also no state tax on assets like inheritance and estate, and the low property taxes and sales tax make living in Las Vegas even more promising.
Considering the reasonable cost of living and housing in Las Vegas, not being liable for state income tax could potentially allow you to save a lot more than you would in other cities.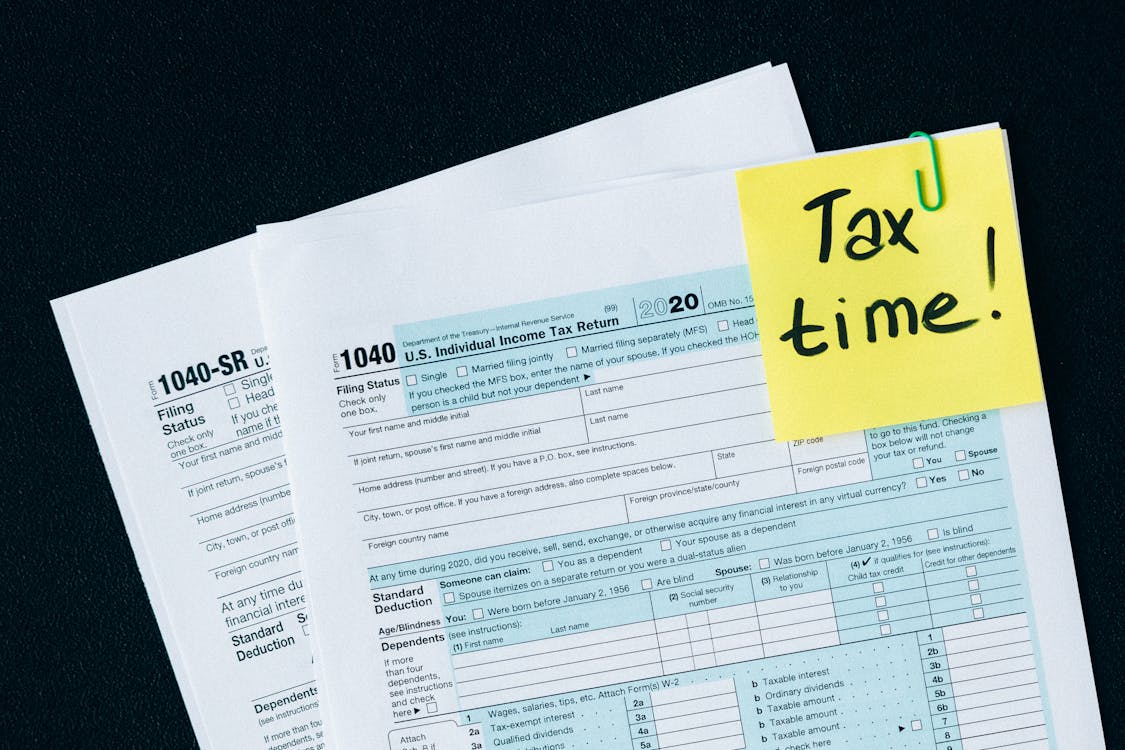 The Famous Las Vegas Weather
You can expect a few months of the year to be extremely hot in Las Vegas, reaching average temperatures of over a hundred degrees, but for the most part, the weather is absolutely perfect. Las Vegas sees very little rain and over 200 days of sunshine every year.
The fall and spring seasons bring moderate weather, and mild winters offer some much-needed relief.
While hot, Las Vegas heat doesn't come with humidity, so at least you won't feel like you're living in a swamp when daytime temperatures elevate. The dry heat is perfect for enjoying outdoor activities throughout the whole year.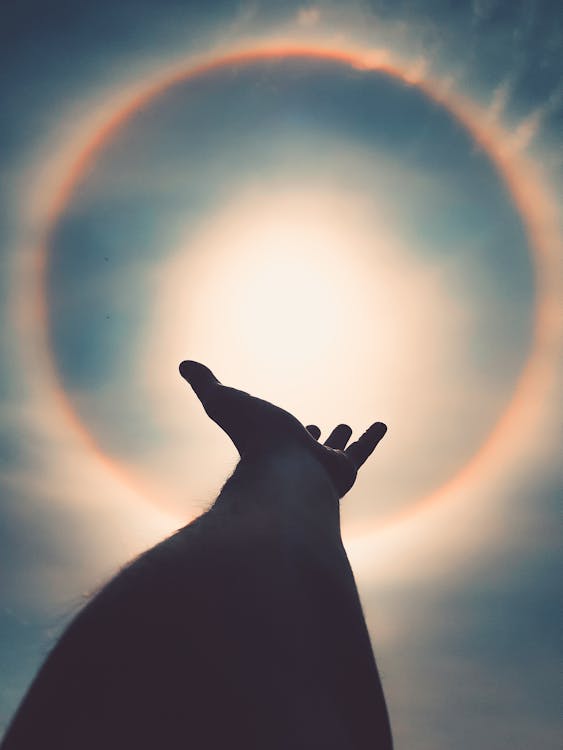 The Vegas Food Scene is Amazing
A list of all the benefits of living in Las Vegas cannot be complete without mentioning the incredible food scene this city plays host to.
With over 2000 world-class restaurants in Las Vegas to choose from, you'll find everything from seafood restaurants run by celebrity chefs to steakhouses and pizza joints.
If you can get past the overpriced tourist attractions, you'll soon discover the marvelous dining scene cherished by Las Vegas locals.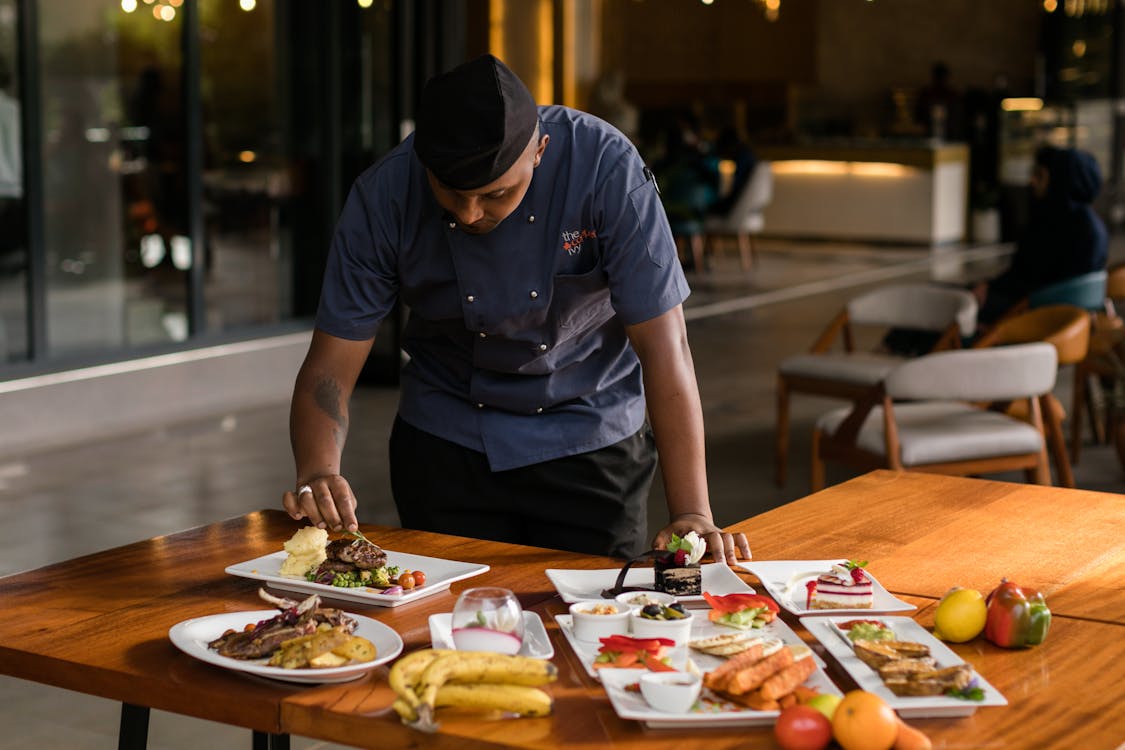 Las Vegas is a Haven of Golf Courses
If you are a dedicated golf player, you'll be so happy living in Las Vegas. This big city is home to over fifty top-quality golf courses suited for all skill levels. With the lovely weather enduring throughout the year, you can grab your clubs and hit a few holes anytime you like.
Summerlin alone boasts ten magnificent golf courses, of which seven are open for public use, and most of these have hosted major tournaments.
Not only are these courses perfect for golf enthusiasts, but many move to Las Vegas simply to have a house on the expansive greens that can only be compared to a desert oasis.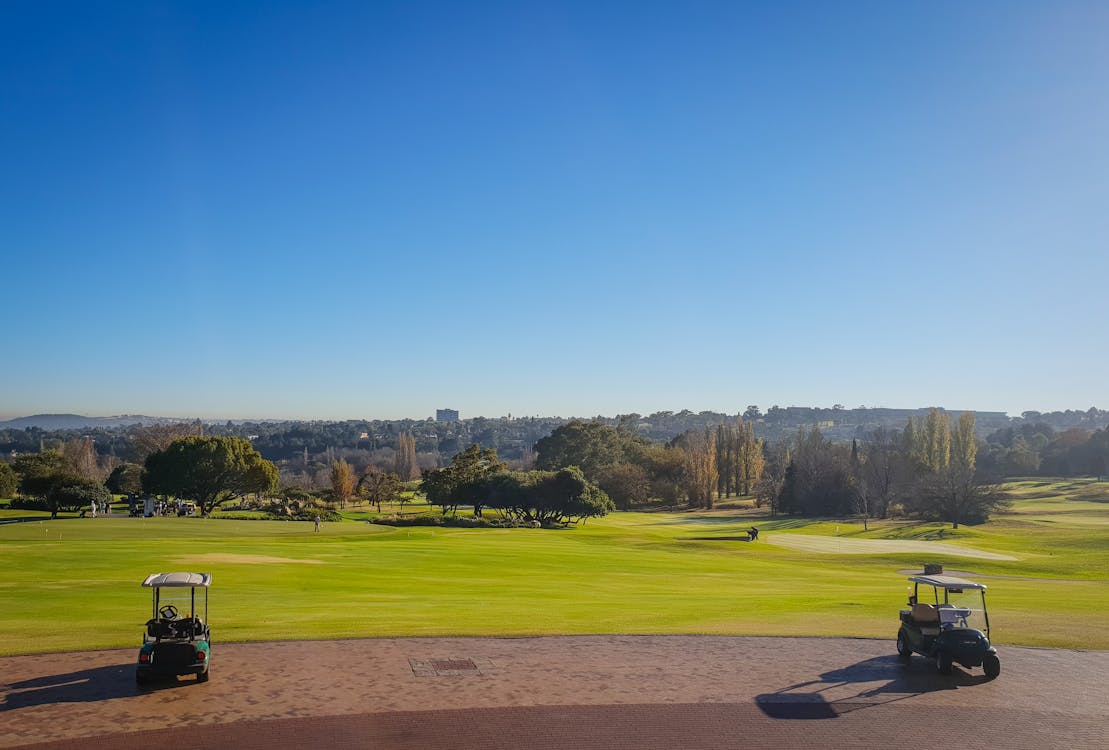 Cons of Living in Las Vegas
Tourists Everywhere!
A total of more than 42 million visitors come to Las Vegas from all over the world every year for both work and play. The Vegas Strip can get extremely crowded with non-locals, which can become a bit annoying if you're a permanent resident.
Luckily, the tourism hot zones are easy to identify, so if you find the massive crowd less than ideal, you can simply avoid such shopping centers, restaurants, and social hot spots.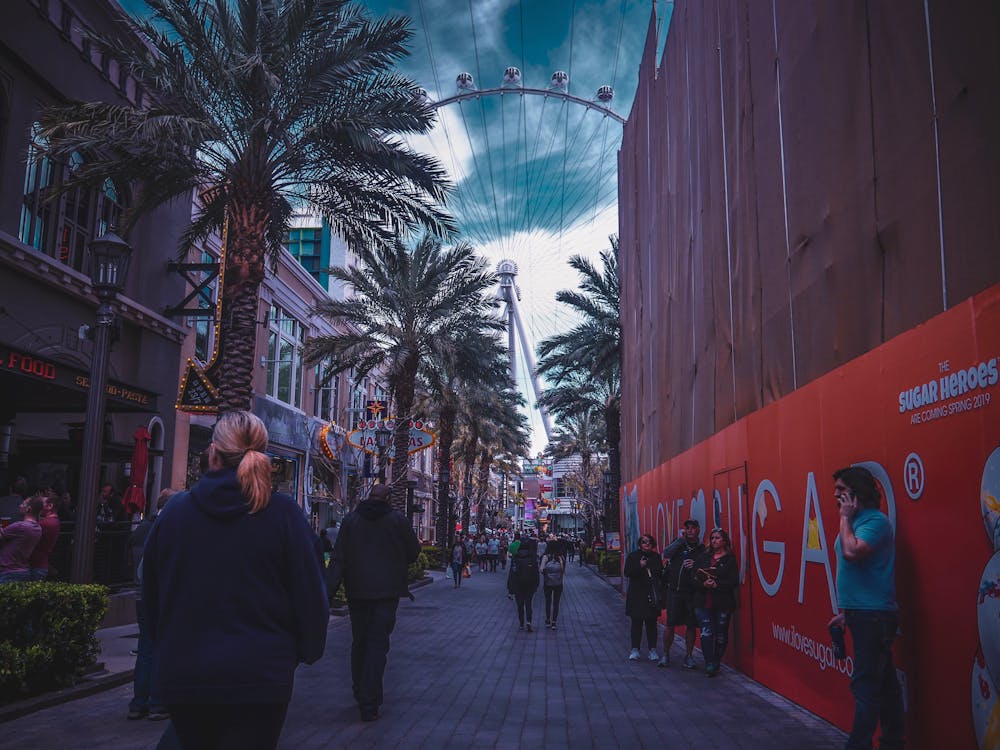 Lack of Public Transportation
The lack of public transportation is certainly a major disadvantage to living in Las Vegas. If you want to get around, you'll need to get your own car, which raises the issue of traffic.
Although there is a limited number of public transportation options, they don't cover many routes, so you'll have a hard time getting from home to work and vice versa.
If you don't fancy driving your own car around the city, you can always opt for Uber and taxis to get around.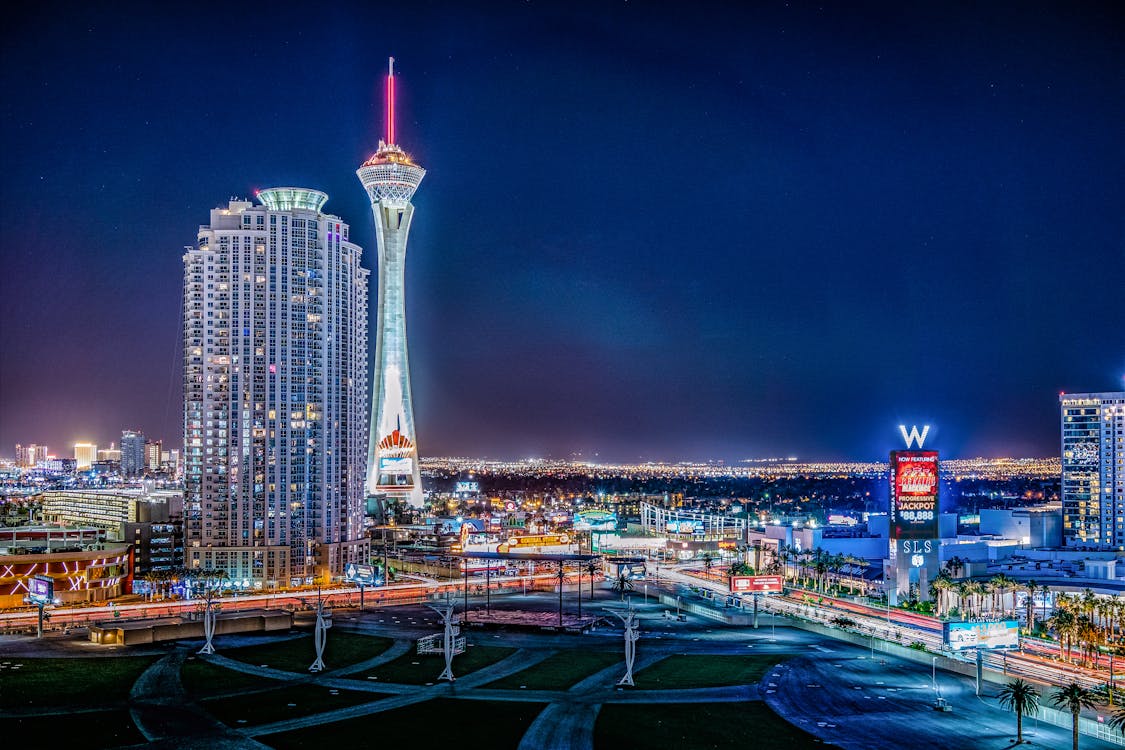 Less Than Ideal Las Vegas Schools
Las Vegas excels in many areas, but unfortunately, its school system isn't one of them. In fact, the Clark County School District was rated the very worst in the entire country, so if you're moving to Las Vegas with young ones, you may want to reconsider.
Of nearly 700 schools in Las Vegas, only 13 have earned a good reputation. The public schools are incredibly crowded, and the turnover of teaching staff is shocking. With such poor school districts, finding an institution you trust with your child's future will be challenging.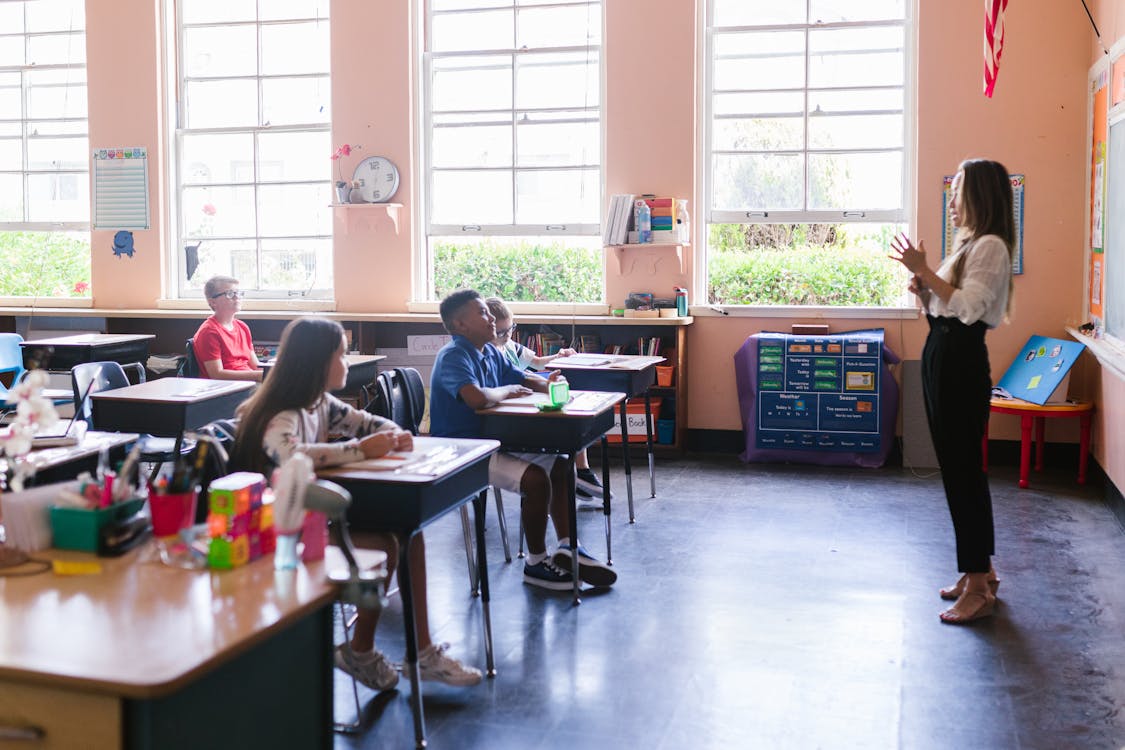 Poor Las Vegas Job Market
Many people move to Las Vegas because they have a job lined up for them, but if you move with the intent of finding a job, you may be disappointed.
The Las Vegas economy primarily relies on tourism and the hospitality industry, causing a dramatic skew to entry-level jobs.
The pandemic hit Las Vegas particularly hard, as the city is so dependent on tourism to flourish. In 2020, Las Vegas faced unemployment rates of an astonishing 30%. The major employers in the city are the gaming and hospitality industry and the Clark County School District.
Despite the recent decrease in employment rates, the Las Vegas economy is slowly starting to diversify and thrive once more. The fact that both Google and Amazon opened centers in the city is a sign of the prosperity to come.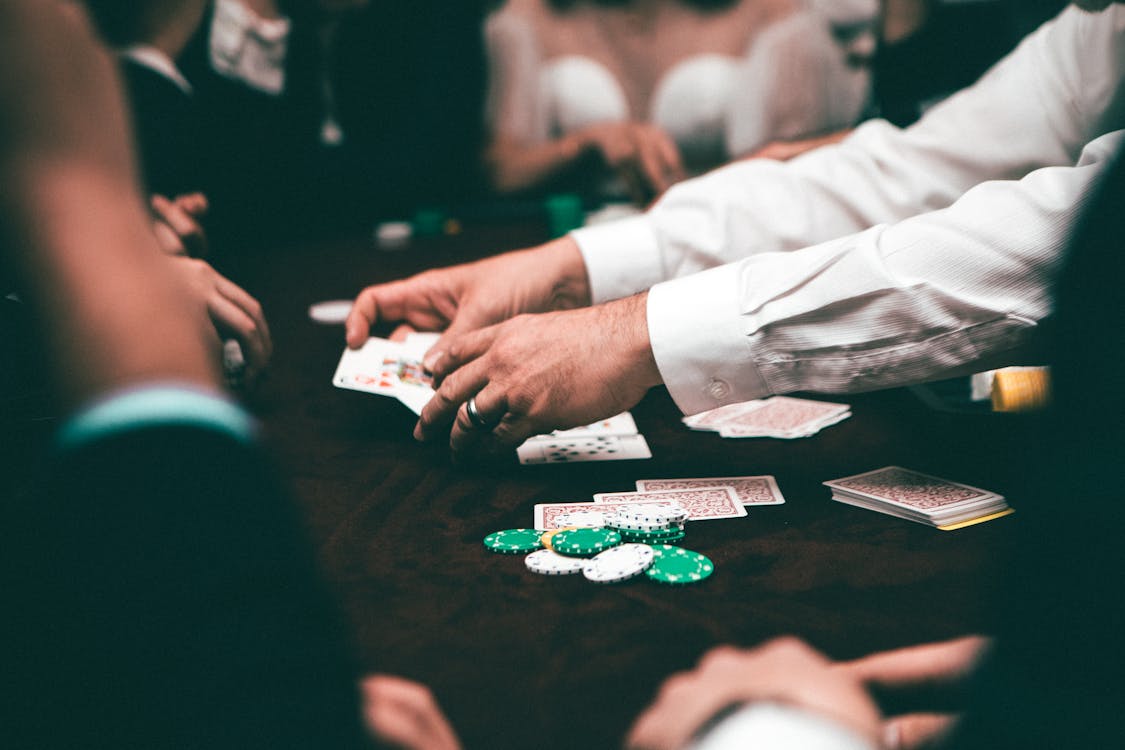 The Endless Summer
Although the summer months in Las Vegas are great for outdoor recreation purposes, they may become a bit much after months of unyielding heat. Many Las Vegas locals prefer staying indoors when summer reaches its peak because the relentless heat is sometimes too much to bear.
What good is a hot summer if you can't really enjoy it to the fullest? Regardless, the rest of the year's temperatures are very pleasant, so you'll only be confined to the shade for a few months, after which you can enjoy the outdoors comfortably while the rest of the country's residents are crawled up by the fireplace.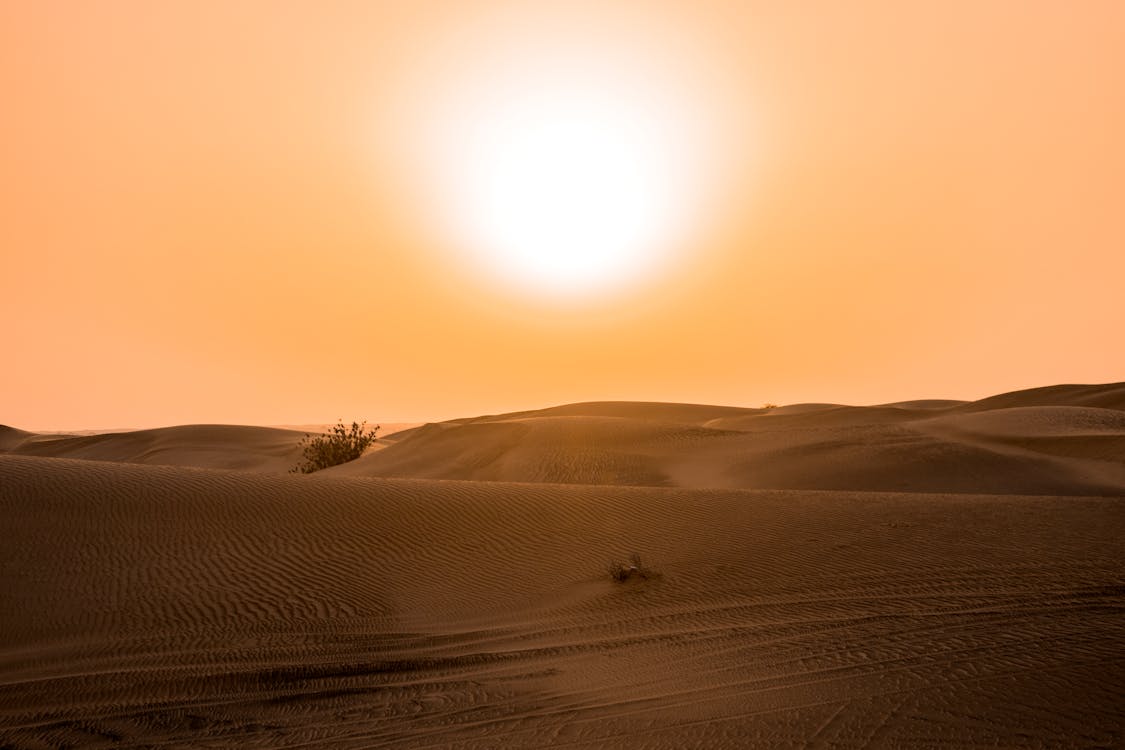 Best Areas to Live in Las Vegas
Nevada is fast becoming a very popular destination for settling down, and although the state is most loved for its climate, affordability, and beautiful scenery, Las Vegas is undoubtedly the gem of Nevada.
In the greater Las Vegas Valley, there are countless suburbs and communities to consider if you plan on moving here. Below are some of the top-rated regions to make a home in Las Vegas.
North Las Vegas
North Las Vegas is a city with a population of more or less 251 980 residents that sits in the northern region of Greater Las Vegas. This city is undoubtedly one of the best places to experience the excitement associated with Vegas while still benefitting from the rustic elements of Nevada.
While North Las Vegas is very close to The Vegas Strip, it also offers residents easy access to the wilderness of Nevada, with Gass Peak on the North making for an ideal exploration and hiking destination.
This city is also home to several world-class golf courses and various well-known attractions, including the Las Vegas Motor Speedway, Nellis Air Force Base, and The Neon Museum.
Although North Las Vegas feels like a smaller part of the city of Greater Las Vegas, it still has its own characteristic culture and atmosphere loved by many. Living in this region means you are within easy reach of major outlet stores, restaurants, grocery stores, Las Vegas Valley Hospital, and VA Regional Medical Center.
Johnwalton at the English-language Wikipedia
Summerlin
Summerlin sits on the western end of the Greater Las Vegas area, just fifteen minutes from The Strip, so it offers direct access to fantastic entertainment and dining options.
This master-planned community has a population of approximately 100 000 residents and boasts awe-striking views as it sits at the base of Red Rock Canyon. Summerlin has a total of 250 parks, ten beautiful golf courses, and countless shopping, dining, and recreation hubs.
Downtown Summerlin is an attraction in itself, with a myriad of walkable streets riddled with boutique shops and quaint eateries.
This upscale locale is certainly a wonderful place to settle down long term as it offers all the modern amenities you could want when living in Las Vegas.
Nandaro, CC BY-SA 3.0 <https://creativecommons.org/licenses/by-sa/3.0>, via Wikimedia Commons
Lake Las Vegas
Lake Las Vegas is a charming small community nestled on the shore of the stunning Lake Las Vegas. This area offers a peaceful lifestyle in the desert with all the luxuries and amenities you could want in day-to-day life.
Lake Las Vegas forms part of Henderson and attracts thousands to the world of recreational fun it holds. From swimming and kayaking to trail hiking and golfing, this area certainly has no shortage of unmissable activities.
The community is known for enjoying more time outdoors than in, and there are numerous opportunities to partake in sports like tennis, cycling, running, and pickleball, to name a few.
Renee Grayson, CC BY 2.0 <https://creativecommons.org/licenses/by/2.0>, via Wikimedia Commons
Henderson
The area just outside The Strip is continuously growing in popularity and includes the beautiful community of Henderson, located southeast of the Greater Las Vegas area with a population of around 330 000 residents.
One trip to Henderson will quickly show you why this area is such a loved destination, as it offers the best of both worlds. It is set in perfect proximity to the Las Vegas Strip and offers everything from stunning scenery and outdoor recreation to dining and shopping meccas.
Henderson always competes with Summerlin for the title of the best place to live in the Las Vegas Valley, so you can expect this area to improve and expand every year to offer more and more amazing attractions.
Thomas M Bishop, CC BY-SA 4.0 <https://creativecommons.org/licenses/by-sa/4.0>, via Wikimedia Commons
The Greater Las Vegas
Las Vegas is Nevada's largest city, housing nearly 642 000 residents. We have gone over most of the facts you should know about living in Las Vegas, so you probably already know that living permanently in this transient city means having access to the most outstanding gambling and gaming establishments and entertainment in the world.
But beyond the glitz and glamor lies a city full of heart that offers a plethora of lifestyle choices for every preference. Whether you're looking for a gated community, a retirement village, or a central home in The Strip, you'll find it all within city limits.
The affordability in Las Vegas allows prospective homeowners to finally acquire their dream home without paying an arm and a leg.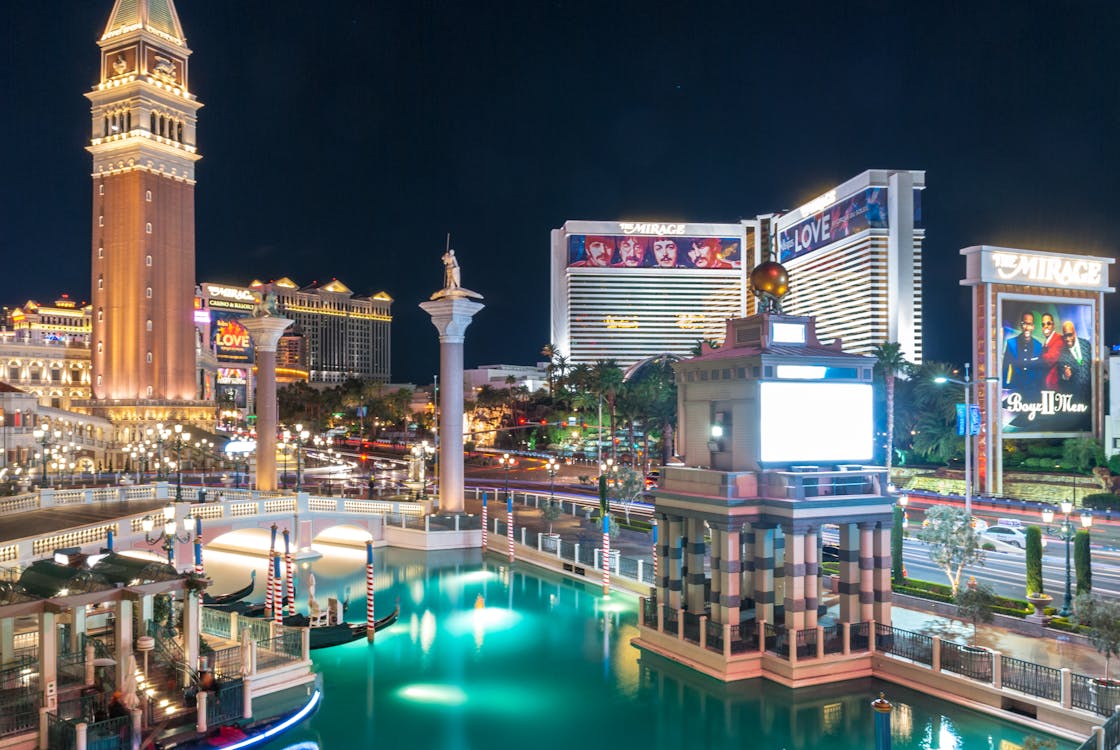 Top 10 Reasons to Move to The Las Vegas Valley
#1 You'll Never Be Bored
With an endless supply of concerts, casinos, museums, events, and conventions, you'll hardly have a moment where you don't know what to do with your day in Las Vegas.
#2 Big City Amenities, Small Town Vibe
Although Las Vegas is widely known for its bright lights and glamor, the local communities convey a much more grounded feeling, and local residents are just as friendly and inviting as in most other small towns in the country.
Las Vegas residents are also proud people, so you'll soon come to share in this pride after experiencing how amazing Las Vegas can truly be.
#3 Benefit From a Low Cost of Living
Many people who move from big cities like New York City or San Diego are astounded by the low cost of living in Las Vegas. The tax benefits and reasonable cost of homes in the city make Las Vegas a very budget-friendly destination in the long run.
#4 Graze the Golf Course Daily
Once you live in Las Vegas, you can spend all your free time sampling the countless golf courses within city limits. Whether you're looking for a local link or a championship course, Vegas has something for everyone.
#5 Live in a Lakehouse
Las Vegas is almost like a desert oasis, with its many lakes serving as the ideal refuge from the heat. If your budget and lifestyle allow it, you can purchase a house on or near one of the lakes in the city and live in a holiday destination permanently.
#6 Family Members Will Be Eager to Visit
Living in Las Vegas means the place you call home is on most people's bucket lists. Your family and friends will always be keen for a getaway to this city, so you'll gain more quality time with them. Moreover, entertaining your visitors in Las Vegas will not be a challenge as there are so many fantastic attractions to enjoy.
#7 Spend More Time Outdoors
Life in Las Vegas comes with a plethora of outdoor recreation you simply can't miss out on. From hiking and boating to skiing and snowboarding, the mountainous terrain and selection of lakes in Las Vegas allow you to get back to the great outdoors and live a wholesome life.
#8 Eat and Shop at World-Class Establishments
Las Vegas is a paradise for foodies and shopping enthusiasts of all kinds. With such a large and diverse range of cuisines to sample, you'll never run out of new places to try. For a little retail therapy, you won't have any difficulty finding a shop that has everything you need, whether it is mainstream brands or boutique names.
#9 Make Plenty of New Friends
Being such a large city, Las Vegas is home to diverse cultures from all over the world. You're bound to establish a great friend group quite soon after moving to your new city as the locals are known for their friendly and inviting nature.
#10 Have a Golden Tan Year-Round
Las Vegas sits in the heart of the Mojave Desert, which means you'll have no fewer than 200 days of beaming sunshine throughout the year. Although many have claimed to have left Las Vegas because of the neverending heat, some might find the Vegas weather to be ideal. Regardless of the season, you'll always get your fair share of vitamin D while enjoying some of the countless outdoor activities or simply lounging by the lake.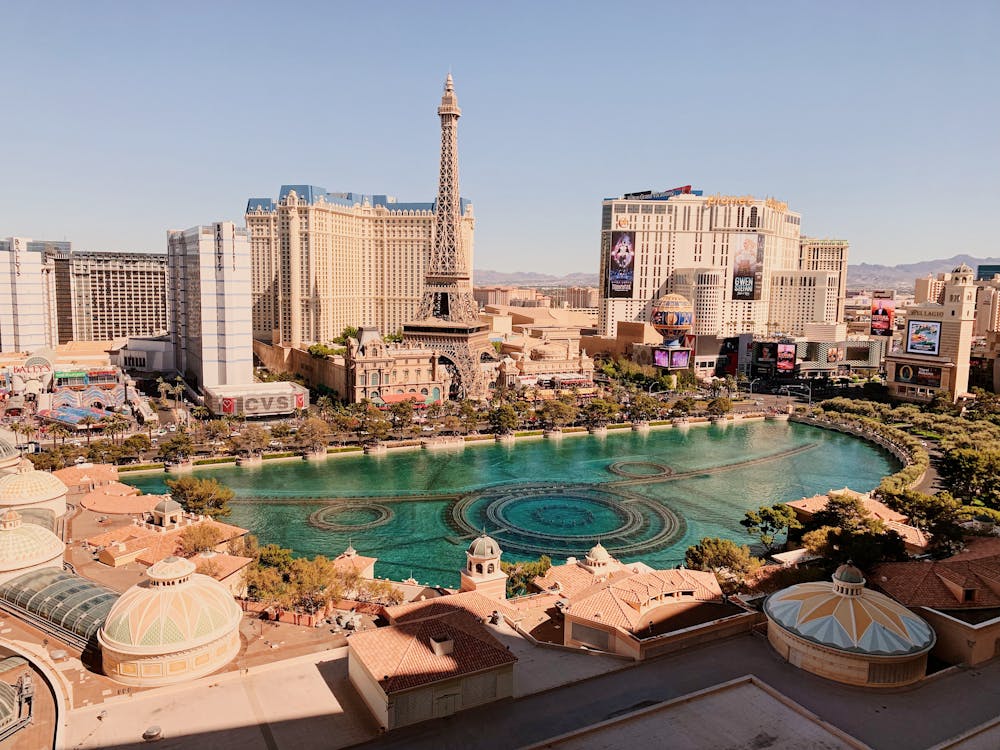 Conclusion
When it comes down to it, whether living in Las Vegas is right for you entirely depends on your preferences and choice of lifestyle.
After assessing the pros and cons of life in this mesmerizing city, you should have a better idea of what living in Las Vegas would be like and if it suits your needs. If plenty of sunshine and outdoor recreation is at the top of your list of priorities, Las Vegas is the perfect place to call home.
Conversely, if you are looking for a reputable school district and plenty of job options, Vegas may not be your best bet.
There are so many things to consider when choosing your new home base, but we hope this post has given you a glimpse into the intricacies of life in the largest city in Nevada.