Are you considering moving to Austin, Texas? It may be the best move of your life, provided the city aligns with your needs and personality.
Nestled deep in the heart of Texas, Austin means different things to different people. Many come here for the lifestyle and opportunities it provides, while others move to Austin to pursue their musical passions, as Austin has long been known as the Live Music Capital of the world.
Foodies also flock to Austin, Texas, to experience the unparalleled food scene the city boasts, which ranges from internationally-inspired flavors to traditional Tex/Mex masterpieces.
Many consider living in Austin because of the impeccably low cost of living compared to other cities of the same size and amenities.
Whatever draws you in, there are a few things to consider before moving to Austin, Texas, to ensure your decision is well-informed. Below are some of the major pros and cons of living in Austin so you can get a better idea of what your new life would entail.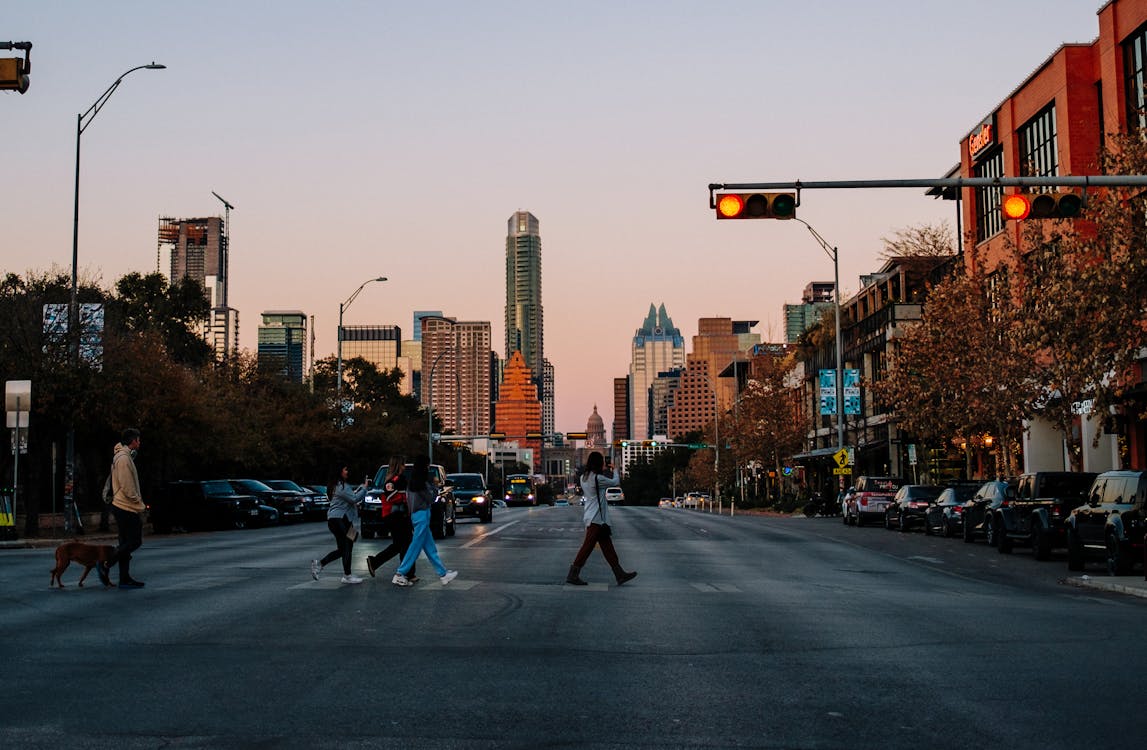 Pros of Living In Austin, Texas
It's the Live Music Capital of the World
Few other cities can even start to compete with the incredible live music scene in Austin, Texas. The city's motto rings true, as the live music culture in Austin never subsides, and there are more live music venues in this city than virtually anywhere else.
As a response to the old-fashioned ways of Nashville, many a musician decided to make Austin their new home. Even great names in the music industry, like Willie Nelson, snubbed Nashville for Austin in the late 70s.
If you head down to areas like Central East Austin, Downtown Austin, the Red River District, and the Warehouse District today, you'll be overwhelmed by the amount of talent swarming the streets.
What better way for a music lover to end the day than by listening to some quality live music in a cozy setting?
Austin Boasts Genuine Southern Hospitality
Although the city's population is certainly not one of a small town, the friendly and inviting attitudes of the locals will make you feel like you've stepped into a much simpler time.
Austin residents have a great deal of pride in their city, and locals love telling newcomers why Austin is the best place in the country.
You are guaranteed to be greeted with a friendly face everywhere you go, and making new friends is no struggle in Austin, Texas.
A true testament to southern hospitality, Austin is hands-down one of the friendliest cities in the world, so moving there won't force you to face the challenges associated with integrating into a new environment.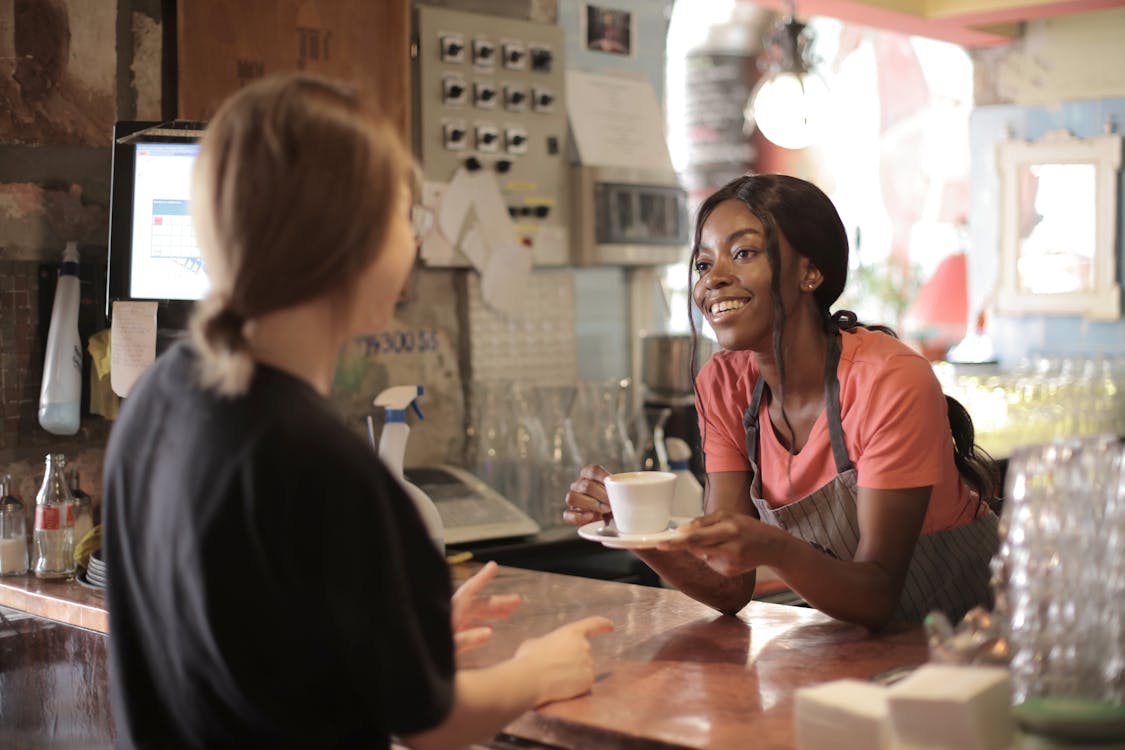 The City Has Great Hang-Out Spots
Although there are many great places to enjoy a lazy Saturday afternoon, Barton Springs certainly takes the cake.
This lovely recreational site sits on the southern end of Downtown Austin and features the much-loved Barton Springs Pool, where Austin residents enjoy cooling down after a hot day.
Moving from Barton Creek to Town Lake, you'll find countless wonderful picnic sites and green stretches that offer a great escape from everyday life right in the heart of the city.
Many major cities don't offer nearly as many recreational areas for their residents, whereas Austin keeps nature alive and ensures its residents have a peaceful place to relax every day of the week.
So whether you stroll through Zilker Park, take a dip in the nearby Colorado River, drive out to Hill Country to take in the mesmerizing sunset, or explore one of the many hiking trails, you'll never be at a loss for ways to enjoy the great outdoors.
Home to the Austin City Limits Music Festival
Not only does Austin, Texas, play host to the enormous Austin City Limits (ACL) Music Festival, but the South by Southwest (SXSW) Festival also takes place in this impressive city annually.
ACL initially made its name as a T.V. show but soon grew to become an unrivaled festival where lovers of rock, folk, indie, and hip-hop music could spread their wings. ACL is unlike most other music festivals of its kind and attracts thousands to the city every year.
Typically occurring in October, this exciting event features artists like Guns n Roses, Red Hot Chili Peppers, Pearl Jam, and even Metalica.
The rise of the South by Southwest Festival saw massive praise from the SXSW community back in 2007. This media, film, and music festival plays host to over 2000 acts every year and today even recognizes the gaming industry in Austin, Texas.
Food Trucks Around Every Corner
The city of Austin is known for its vast diversity of cultural influences, and with the vibrant live music venues being as abundant as they are, it figures that Austin prides itself on being one of the world's food truck capitals.
You will find everything from taco trucks to hot dog stands and all the Texan barbeque food trucks you could hope for. These food trucks line the streets of Austin, with the premium options typically available at UT Football Games and music festivals.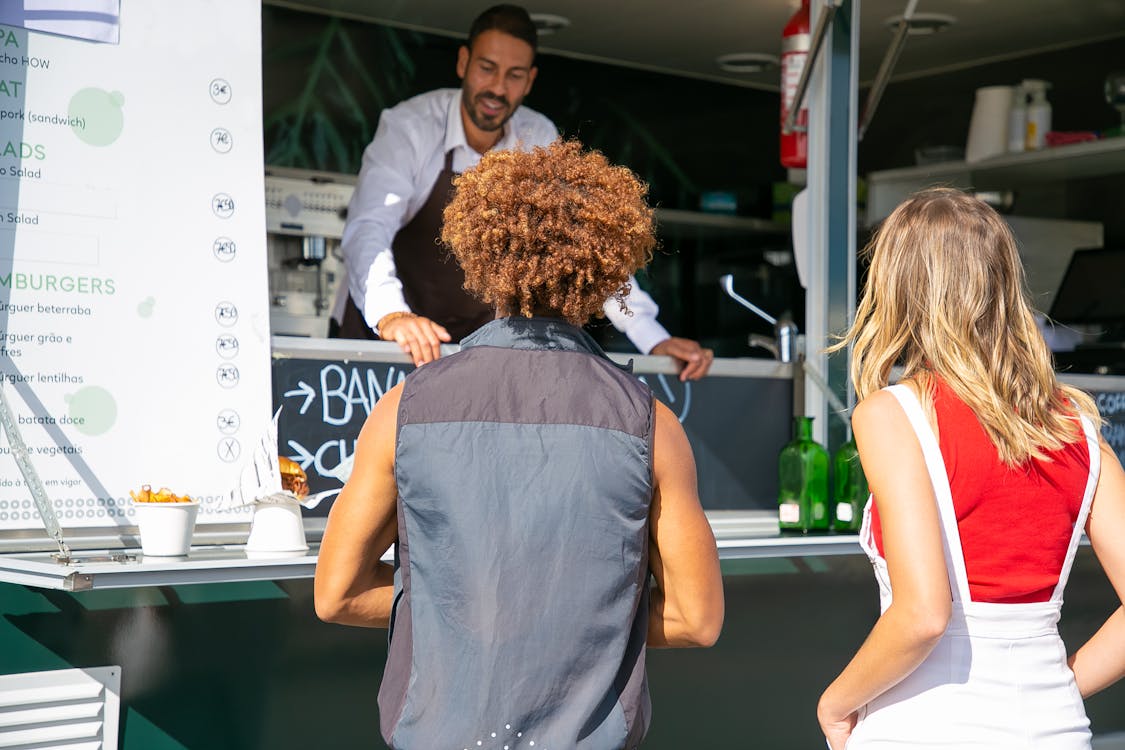 Lakes, Lakes, Lakes!
Anyone who loves water sports will be happy to find that Austin boasts three extraordinary lakes: Lake Travis, Lake Austin, and Lady Bird Lake.
All these magnificent lakes were built to control the flow of water around the city and prevent flooding. Beyond their practical purposes, Austin lakes are ideal for days out in the sun.
The three lakes in Austin, Texas, are very popular among locals and visitors alike and offer the perfect opportunity for fishing expeditions. All motorized boats are strictly prohibited at Lady Bird Lake, which makes it perfect for paddleboarding as the water is so serene and calm.
Austin is Ideally Located
Whereas most other big cities in the country are quite isolated from surrounding areas, Austin is within close proximity to three other major cities: San Antonio, Dallas, and Houston.
Therefore, Austin is a very convenient place to live, as you can easily drive to nearby cities for day trips. With the thriving baseball scene in Dallas and Football games in Houston, Austin is the perfect base for enjoying all the events at nearby destinations.
Beyond recreation, the location of Austin also makes it a hub for doing business. So if you want to drive your business to achieve rapid growth, Austin is ideal because you can conquer four Texas cities simultaneously.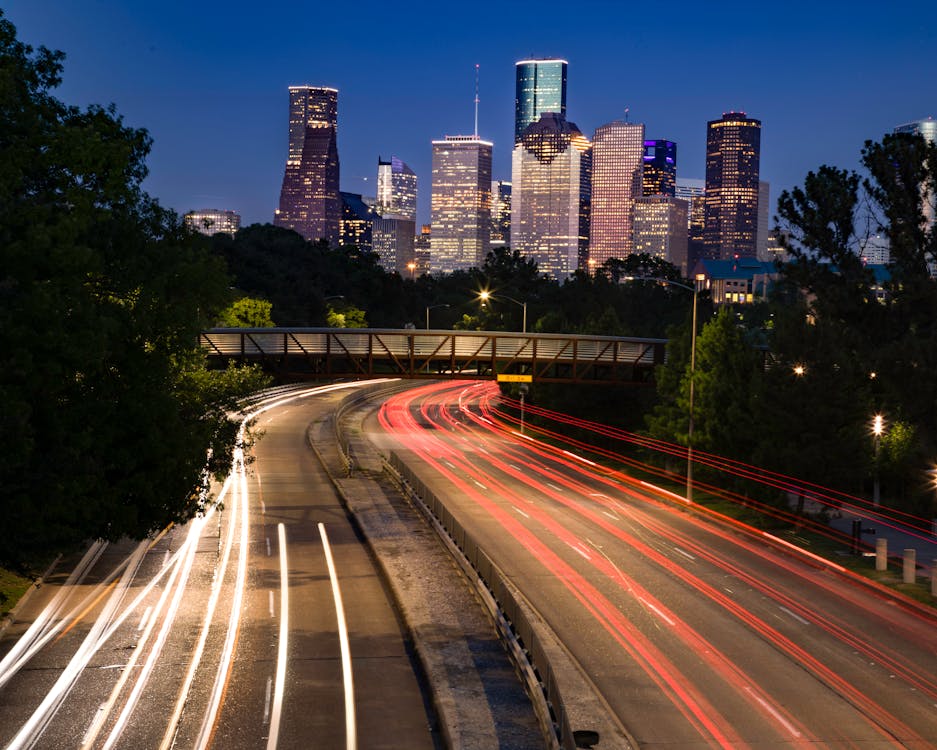 No Income Tax in Austin, Texas
Income tax is strictly prohibited in Austin as per the Texas constitution. While living in Austin, you'll still be liable for federal taxes, but the state will never expect you to pay income tax on your hard-earned salary.
Although state income tax will be something of the past, Austin still requires its residents to pay Sales and Use Tax of 8.25%. In general, the state has a reputation for not imposing high tax rates on residents, but the rates are still higher than in 20 other U.S. states.
So although you pay fewer taxes than in places like Hawaii and New York, it's still more than in Florida and Alaska.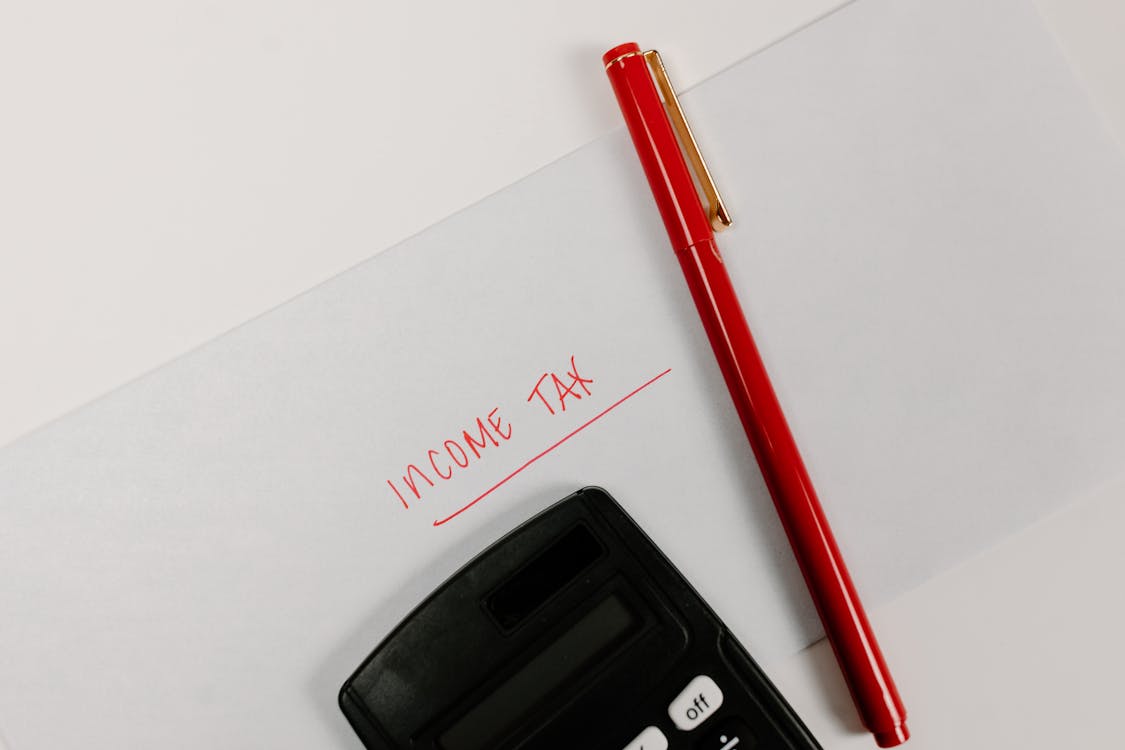 Easy Access to an International Airport
The international airport in Austin offers direct routes to all the primary locations around the country and across the world. So if you love to travel, Austin, Texas, is a great place to serve as your home base.
From Austin-Bergstrom, you can fly directly to places like Canada, Mexico, Calgary, Amsterdam, Frankfurt, and London. The only disadvantage is that Austin's access to downtown is not too great.
Whereas the airport in San Diego takes you straight to downtown, you'll have to rely on public transportation to get you from Austin to downtown.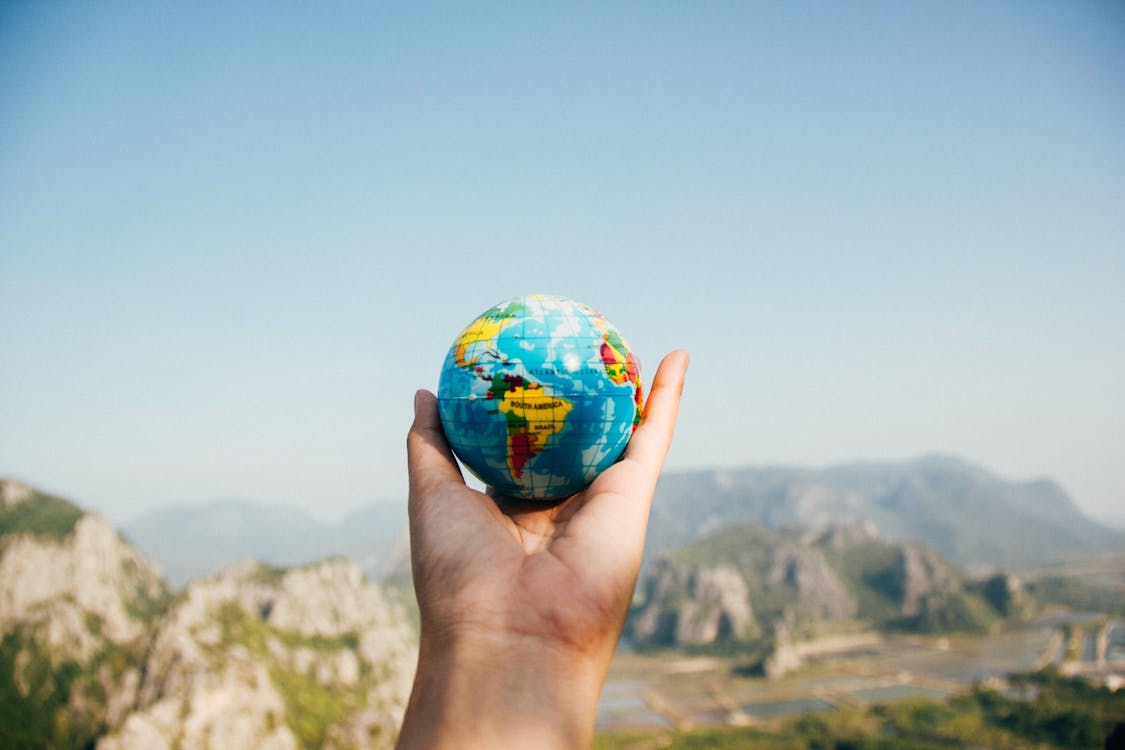 Living in Austin is Very Affordable
Once you start really getting into the living costs of different cities, you'll soon discover that Austin is dramatically more affordable compared to other cities on the East and West Coasts.
If you look at the living costs of major cities like San Diego, Seattle, New York, and L.A., living in Austin, Texas, is very favorable. Many people escape to places like Las Vegas for the low costs of living, but nothing even comes close to Austin.
Despite their close proximity, Austin is much cheaper than Dallas, but Houston and San Antonio are close rivals of the living cost in Austin.
Attractive Housing Market
Austin is undoubtedly a fast-growing city, offering amazing opportunities for property investments. Although not shockingly low, the housing prices in Austin, TX, are still much more attractive than in most popular coastal cities.
If you are looking for a promising investment opportunity, now is the time to start exploring the housing market in Austin.
The city is expected to become more and more popular as the population boom continues to endure, meaning housing prices will grow substantially in the coming years.
A Very Prosperous Job Market
The fact that major companies, such as Tesla, Google, and Apple, have moved their headquarters to Austin is proof that the job market in Austin is sure to explode in the near future.
The booming job market in Austin, Texas, ensures you'll have more job opportunities you can handle, and if you're a tech buff, the options are virtually endless. The potential of Austin is further elevated by its incredible educational system.
UT Austin is a very prestigious college that offers a world of fields to specialize in, so if you have a passion you'd like to pursue as a career, Austin can make it happen.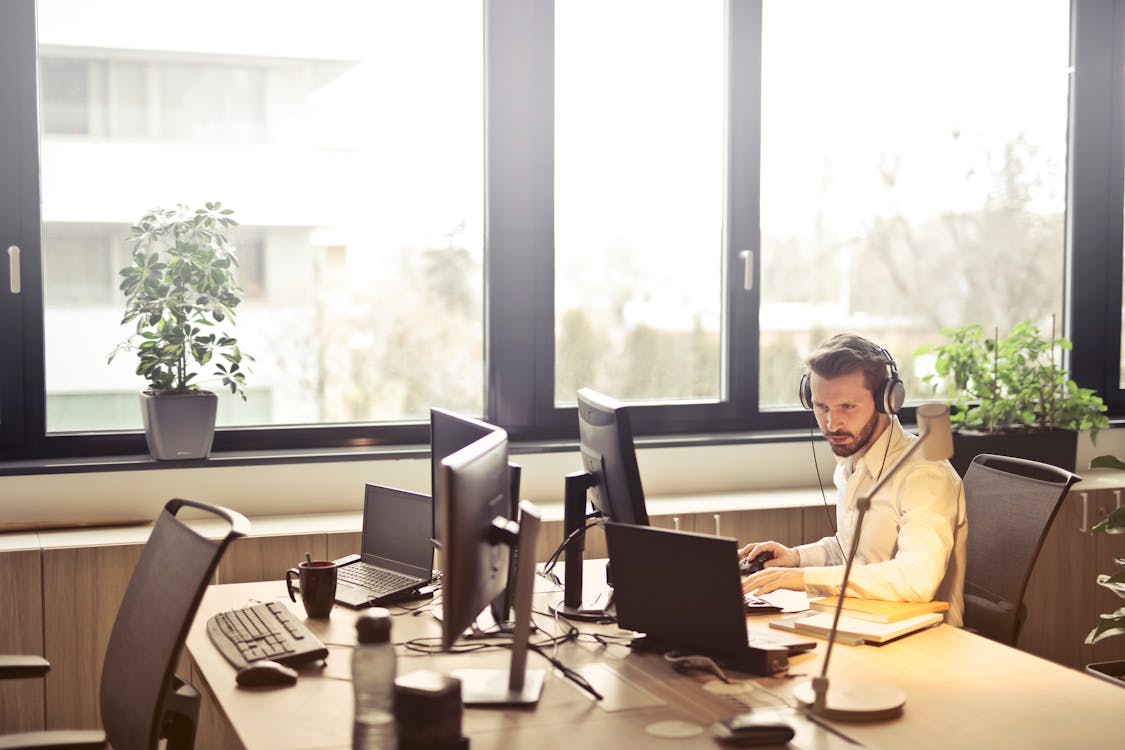 Cons of Living in Austin, Texas
A High Level of Gentrification
With Austin growing in both population and wealth, it is slowly becoming one of the most gentrified cities in the country. The underground grunge culture that used to contribute to Austin being such a hip city is becoming all the more extinct, especially in neighborhoods like Montopolis and Holly.
All the qualities that used to pay tribute to the motto, "Keep Austin Weird," are being phased out, one wealthy family at a time.
The prevalence of gentrification sadly makes living in Austin, TX, much less favorable and may lead to many Hispanic and African-American residents losing their unique cultural character.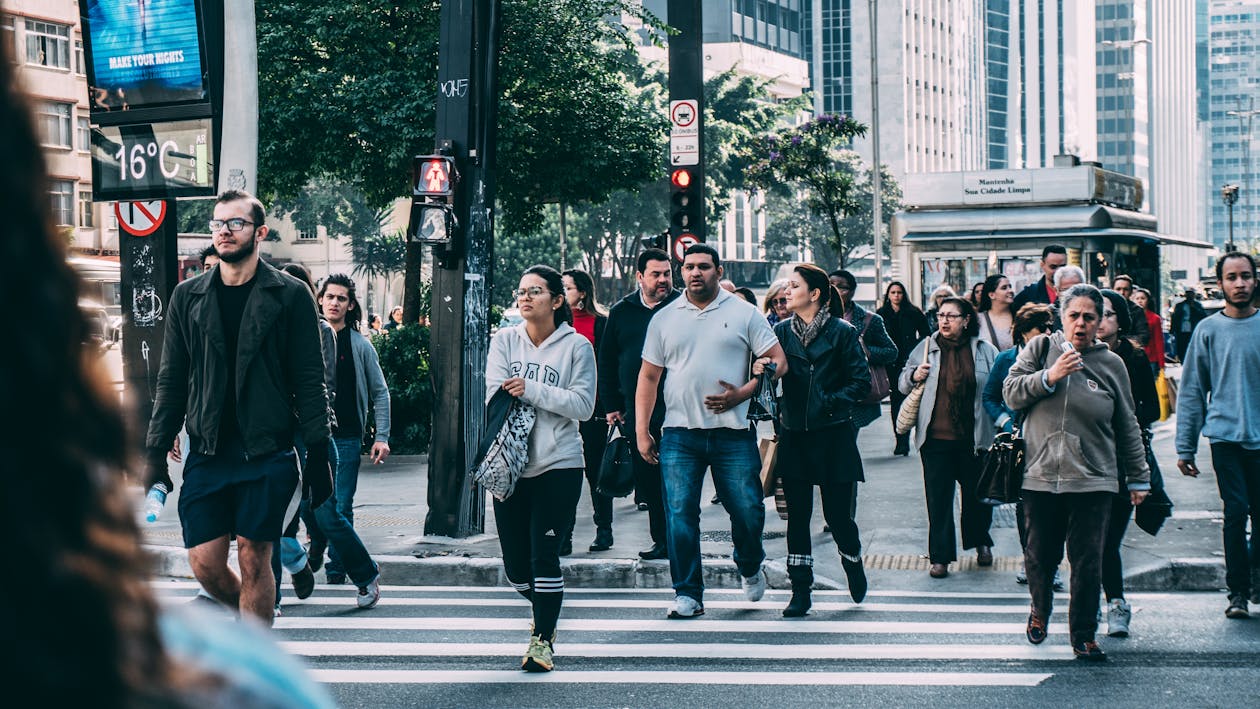 Austin's Traffic is Less Than Ideal
The traffic in Austin is much worst than in other major cities like Houston and Dallas, so you can expect to spend a good chunk of your day in your car if you need to travel a while for work.
If you do the math, you'll find that Austin residents spend approximately four days a year stuck in traffic. While this sounds very dramatic, it doesn't seem so bad if you consider the full week L.A. residents sit in traffic every year.
For a city growing as fast as Austin, Texas, you'd expect officials to invest in the transit infrastructure much more than they are, but unfortunately, this is not the case.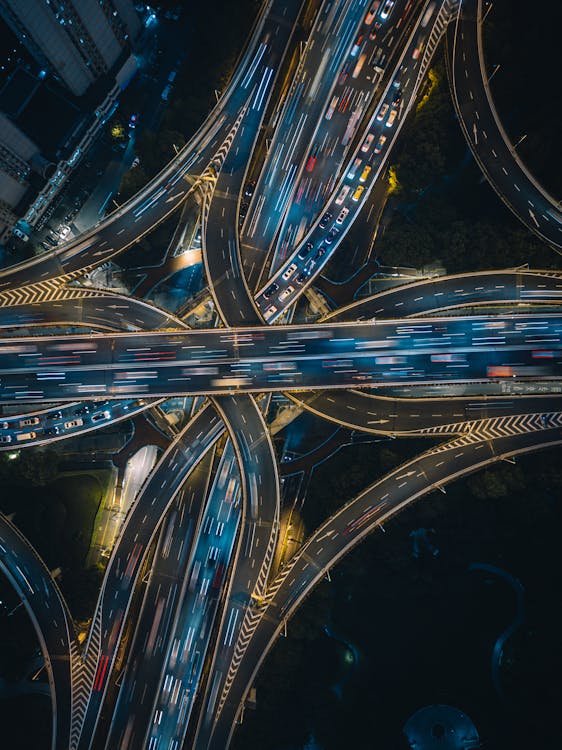 The Temperatures Can Be Scorching
If you enjoy cold winters and feel agitated when it gets too hot, Austin is certainly not the place for you. A minimum of 30 days each year sees temperatures above a hundred degrees Fahrenheit, and summers endure from April to late October, so air conditioning is a must!
Although the hot weather opens the door to uninterrupted outdoor activities, it may get a bit too much after a while. Moreover, the moisture of the Gulf often blows over the city, making Austin extremely humid, but whether this fact is a pro or a con is entirely subjective.
While some enjoy the neverending heat in Austin, Texas, others might want to invest in air conditioning to escape the scorching temperatures outside.
The fact that climate change is a very real danger also means the summers in Austin are becoming longer each year, so don't expect things to cool down any time soon.
Property Taxes Are on the High Side
Although property taxes in Texas are not enforced on a state level, Williamson, Hays, and Travis counties do have their own property taxes.
Because Austin sits on these counties, property taxes of between 2.2 and 2.5% apply when someone tries to sell their home.
These property taxes are more than a bit higher than the national average, so even if you save on income tax, the property taxes in Austin ensures the state's economy flourishes.
One Too Many Fraternity
As you would expect from a city with a big university, the college students in Austin can be a bit of a nuisance. The fraternities and sororities in Austin are primarily centered around the University of Texas, but you can expect a good number of college students swarming to the bars on Sixth Street on a regular basis.
This isn't a big con if you're a college student yourself, but for residents living in Austin, TX, for the laid-back atmosphere it offers, the college scene can be too much at times.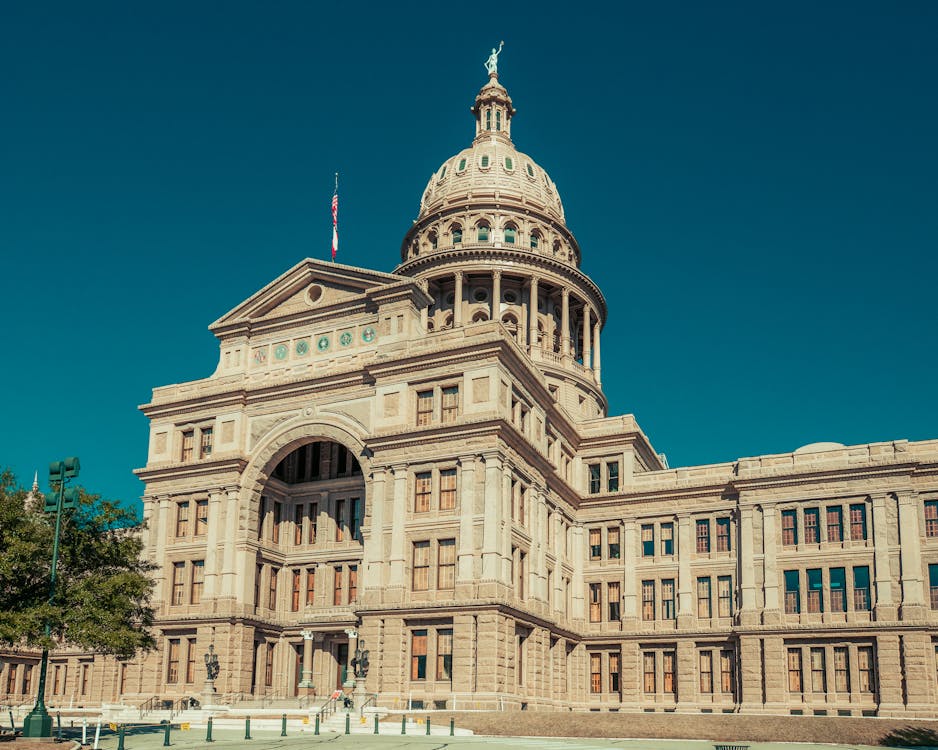 Austin is Very Crowded
Beyond the aforementioned traffic issue that Austin is afflicted with, you're likely to wait in lines at most places you visit. As Austin wasn't initially built to become as vast as it is today, it becomes a bit too crowded at times.
Austin remains a great place to live, but the lines at places like museums, cafes, grocery stores, and brew halls can be extensive. Moreover, Texans are not very forgiving when it comes to being disrespectful, so cutting in line is not advised.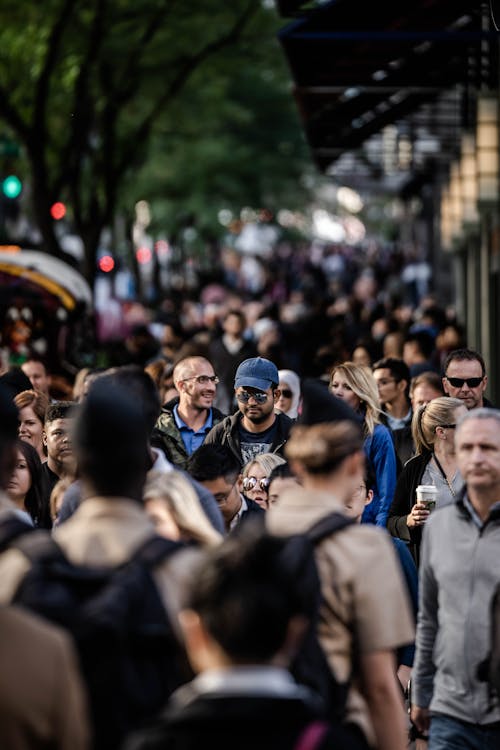 A Car is a Necessity
Austin is expanding by the day, and the transport infrastructure is always trying to keep up with this growth. Although an extensive bus network is available in the city, you can expect to wait quite a while in certain areas.
Alternatively, you can make use of the small light rail service, which is expected to expand in coming years, but for now, it only travels between Downtown Austin and Leander. Evidently, having a car is highly recommended when living in Austin.
Not Very Diverse
Going hand-in-hand with gentrification, Austin is not the most diverse state in the country. Though cultural diversity is expected to grow in the Austin area, the local population still comprises Caucasians primarily.
According to the City of Austin Department of Housing and Planning, the population of Austin, TX, is made up of over 47% white residents, 32.5% Latino and Hispanic residents, and 8.9% Asian inhabitants.
If you are moving to Austin from a more diverse state, like California, Austin may seem very homogenous to you.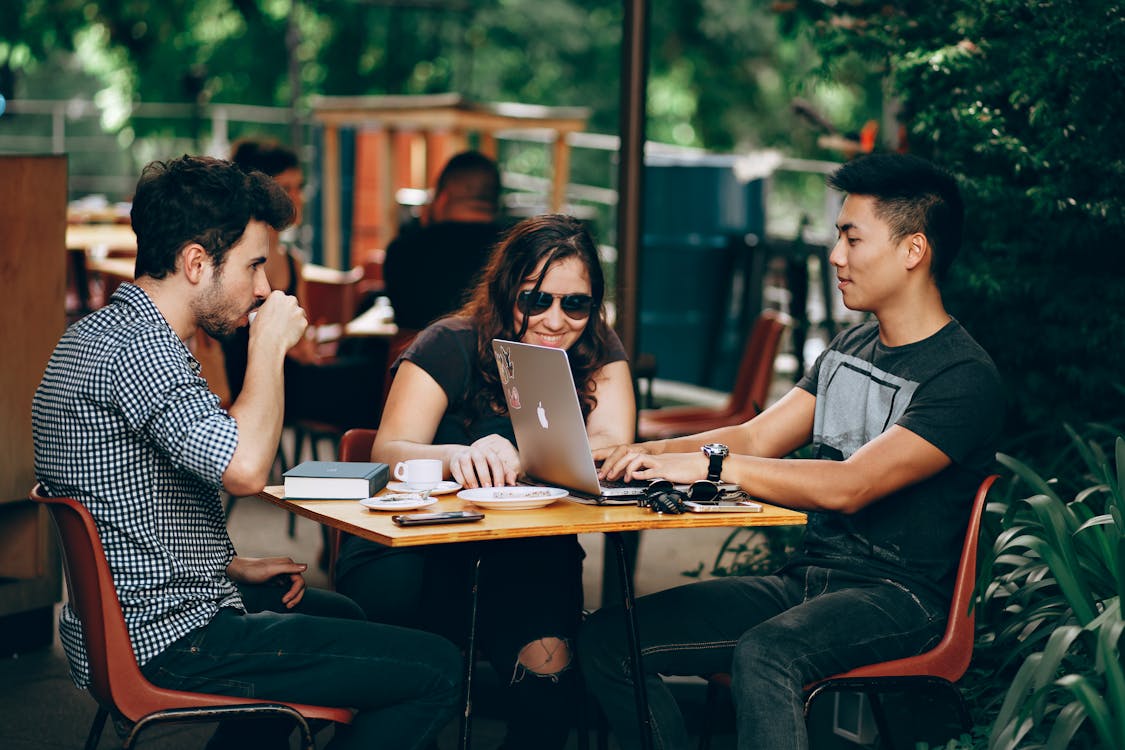 Far Away From the Coast
With the nearest beach to Austin being three hours away, Austin is probably not ideal if you need salty air and waves in your life.
The humidity in Austin can be so drastic that some find the lack of a coastal freeze to be a deal breaker. The city of Houston is more suitable for those who love the ocean but also want to live in Texas. However, even Houston doesn't have the same beach culture as places like San Diego.
When it comes down to it, living in Austin means you're sacrificing a coastal lifestyle for one associated with an inland city. Luckily, the abundance of lakes and recreational parks in Austin still allows you to escape to the outdoors.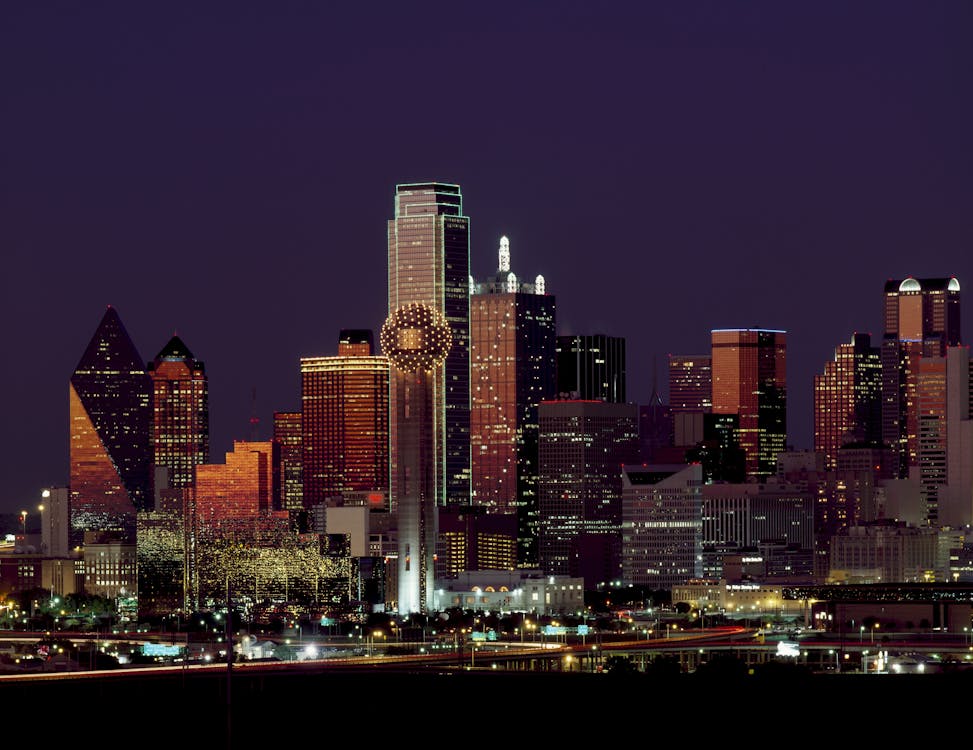 In Closing
Austin, Texas, is a fast-growing city with so much to offer newcomers. The low living cost, vibrant live music, intriguing food scene, and laid-back atmosphere make Austin a wonderful place to call home.
Although living in Austin, like any other city, has its disadvantages, it remains one of the best cities in the state and guarantees a prosperous future.
With magnificent natural beauty, a welcoming community, and countless promising job opportunities, it's easy to see why so many storm to Austin for a better life.