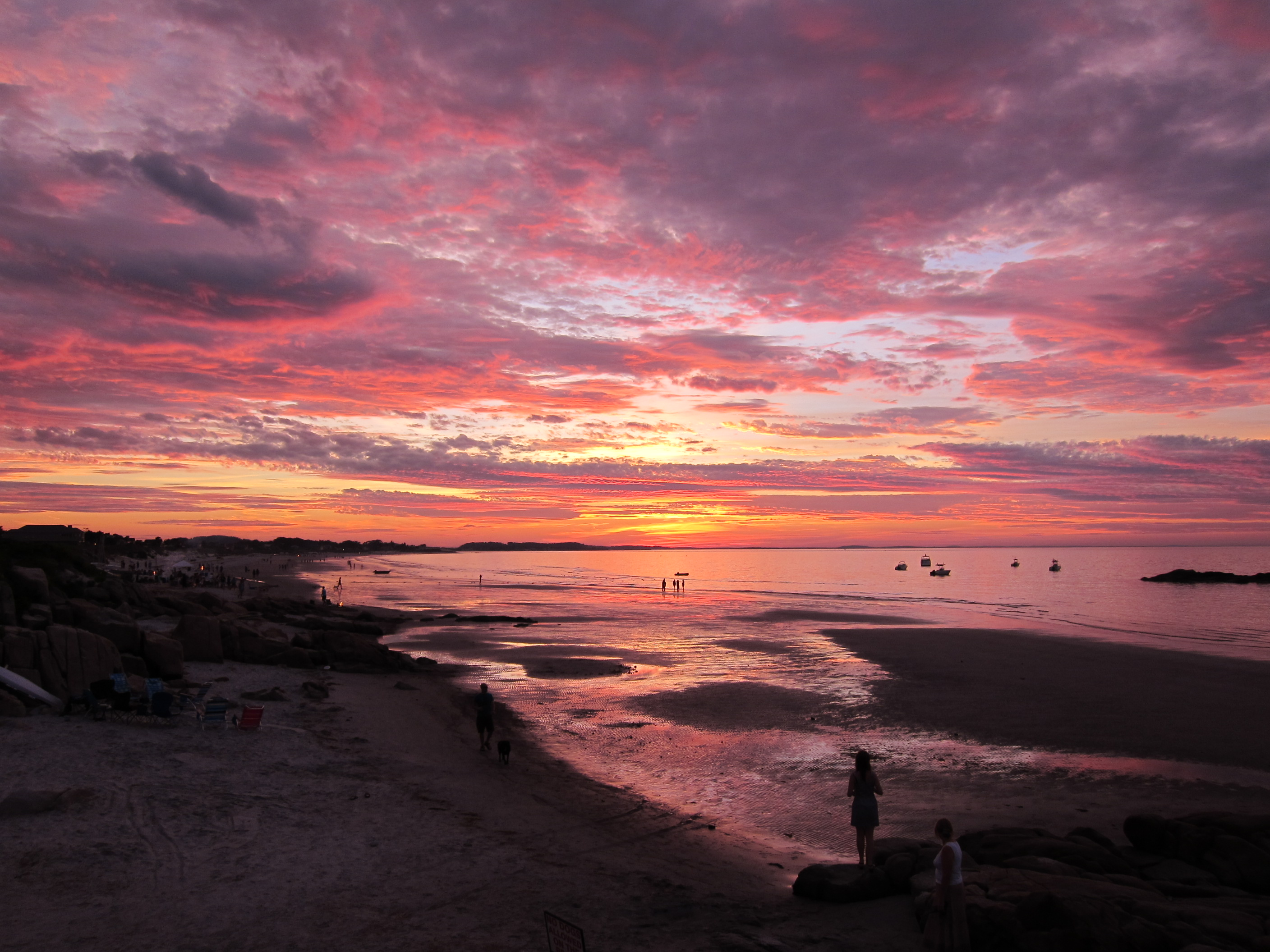 Wingaersheek Beach is a well-known beach in Gloucester, Massachusetts. It runs for approximately 0.6 miles along Ipswich Bay and is located at the mouth of the Annisquam River, boasting crystal-clear water and soft sugar-white sand.
In this guide, we provide a breakdown of some of the things you can expect along this lovely stretch of coastline, including everything you need to know about parking, lifeguards, tides, food, rentals, and more!
First, let's look at some of the highlights of Wingaersheek Beach to find out what makes it so popular:
What it lacks in size it makes up for in beauty. Though less than a mile long, Wingaersheek Beach has no shortage of stunning scenery for visitors to enjoy. With its signature white sand and azure waters, there's no better place to unplug from the stresses of daily life.
It's ideal for families. With its gentle waves and low-tide sandbars, Wingaersheek Beach is a great place for a family beach vacation. The kids will enjoy building sandcastles and exploring the tide pools where you can find all sorts of tiny marine creatures during low tide.
It has all the amenities you could ask for. There are showers, restrooms, and a changing area at Wingaersheek Beach. There are also concessions where you can buy food, drinks, and beach toys.
Guide To Wingaersheek Beach
Wingaersheek Beach Parking
There are two parking lots at Wingaersheek Beach: one for residents with a beach sticker and another for visitors. Note that all non-residents will need to make reservations online to secure a parking spot.
Another thing to note before you visit Wingaersheek Beach is that the parking lot is fairly small compared to other nearby beaches like Good Harbor. This means it can fill up pretty quickly during peak season in the summer, so be sure to arrive early to ensure a parking spot.
Additionally, there is a $30 admission fee to park here during the week and $35 on weekends, while those looking to save some money should arrive after 4 p.m. to take advantage of the discounted rate. It's also cash-only, so come prepared!
Wingaersheek Beach Lifeguards
Wingaersheek Beach has lifeguards on duty from Memorial Day weekend through Labor Day. Their shifts run between 9 a.m. and 5 p.m. every day.
Note that inflatable objects, surfboards, and all other flotation devices are not permitted in the water during the hours when the lifeguards are on duty.
Wingaersheek Beach Tides
Wingaersheek Beach is known for its sandbars that appear during low tide when the water retreats to about half a mile below the shoreline. These are usually taken advantage of by boaters, who come to raft up in the beautiful protected waters during the summer months.
Low tide at Wingaersheek is also the best time for observing small marine creatures like sand dollars and hermit crabs between the rocks and tidal pools.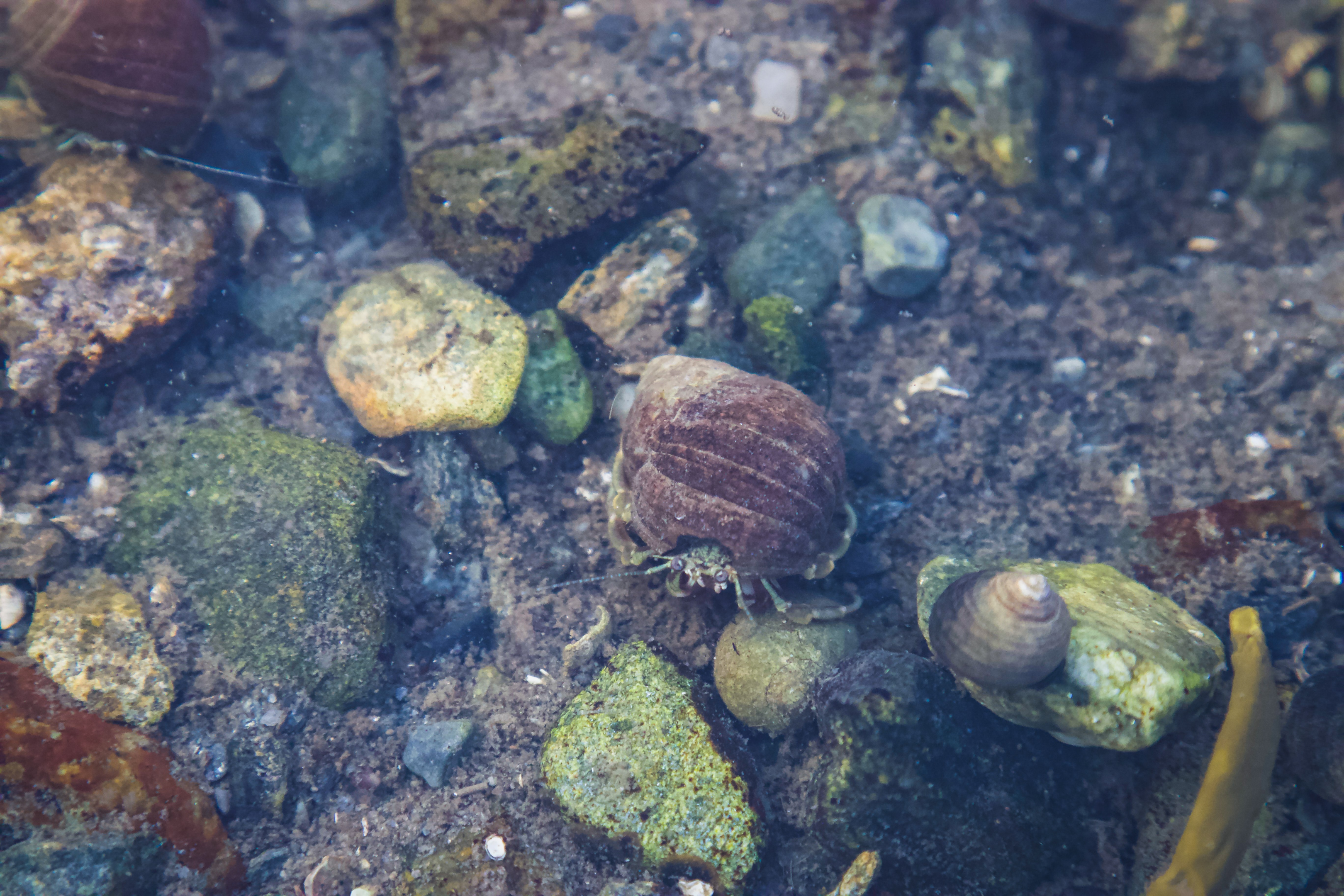 Where to Go After the Beach
At some point or another (usually after spending one too many hours in the sun), most people realize that there is only so much time you can spend on a beach every day without suffering the consequences. Weather permitting, around two to four hours is usually a good amount of time for most folks.
So, what else can you do after you've had your fill of the beach? The obvious answer is to explore the surrounding area, as well as any nearby attractions, before heading back to your accommodation for a quiet night in. The good news is, there are plenty of great shops, restaurants, and bars near Wingaersheek, so you'll have no shortage of options to enjoy.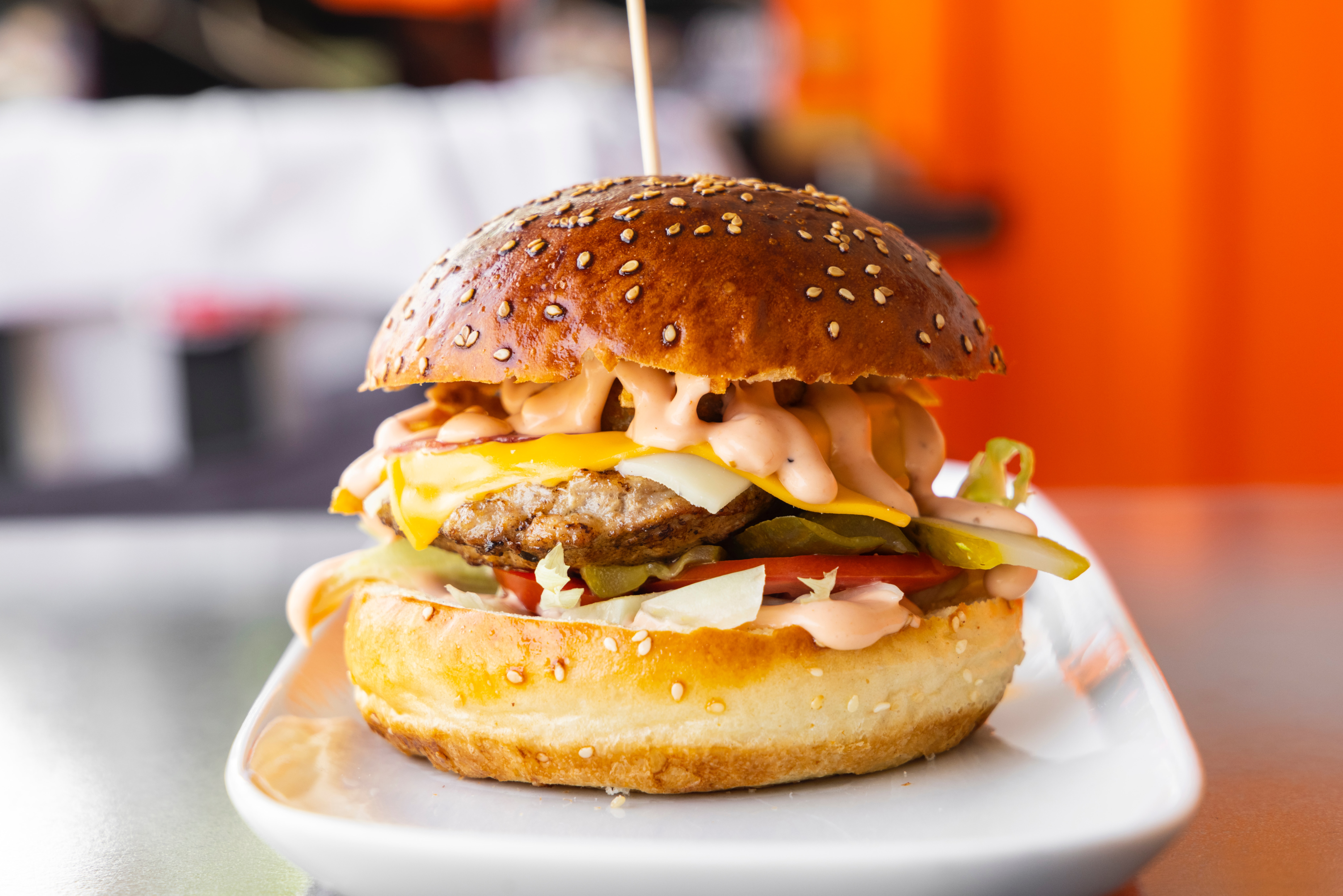 Wingaersheek Beach is also close to the historic Stage Fort Park, which forms part of the Essex National Heritage Area. The park is the perfect spot for a picnic with plenty of shade trees and wonderful beach and lighthouse views. You can also find a seasonal restaurant inside the park that serves everything from sandwiches to ice cream to fried clams.
Gloucester is also a great destination for history buffs given its fascinating maritime legacy, which visitors can learn more about at the town's family-friendly museums and monuments.
Where To Stay Near Wingaersheek Beach
There are plenty of hotels and vacation rentals near Wingaersheek Beach in Gloucester and the nearby town of Rockport that are perfect for an overnight stay. Whether you're looking for a spacious beach house with enough room for the entire family or a cozy bungalow for two, you can find something for everyone here!
Check out the following list of recommendations for inspiration:
Good Harbor Haven
Located in Gloucester, this charming vacation home decorated in a coastal-cottage style can accommodate up to six guests. It comes with a well-appointed kitchen and a spacious living area where you can cozy up in front of the fireplace or have a wonderful time playing board games. There's an outdoor gas grill for cookouts on those warm coastal evenings, as well as complimentary Wi-Fi and cable for your enjoyment.
Castle Manor Inn
Occupying a beautifully restored Victorian manor house, Castle Manor Inn offers polished rooms and suites plus detached motor lodge units just a 12-minute drive from Wingaersheek Beach.
Annisquam Singing Pines
Originally built as a vacation home for the governor of Massachusetts in the early 20th century, Annisquam Singing Pines continues to provide holidaymakers with a place to relax and unwind. Set on a sprawling property overlooking the waterfront, the house offers lovely gathering spaces both inside and out. There's also a tidal dock with a ladder that guests can use during high tide.
Sunset Cove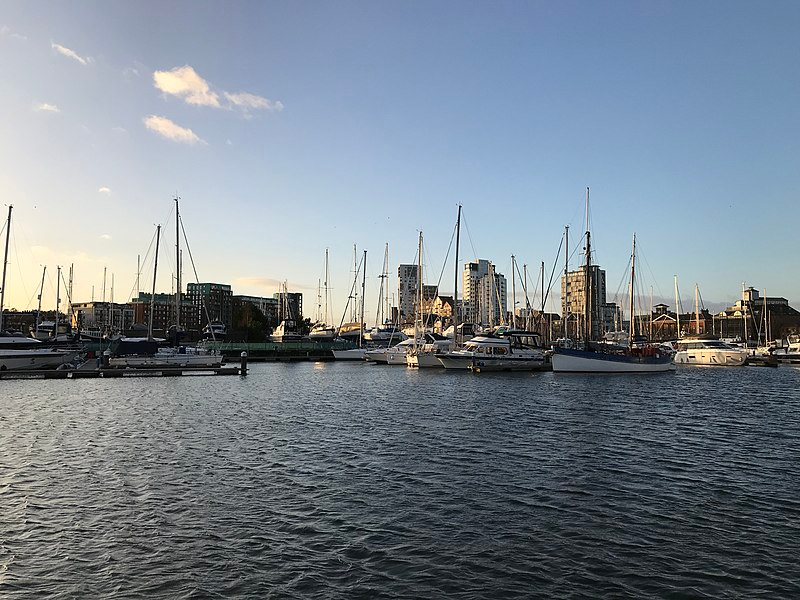 Occupying a prime location on the waterfront, this gorgeous two-bedroom vacation rental offers beautiful views of Ipswich Bay and the Annisquam River.
The interior is cheerfully decorated and features a spacious open-concept living/dining room with plenty of windows from which to enjoy the views. Outside, multiple decks and terraced patios are perfect for lounging or alfresco dining on those warm summer evenings.
Wingaerchic
Located on a shady hilltop overlooking Wingaersheek Beach is this private residence with three bedrooms and two-and-a-half baths. The spacious open-plan kitchen/living/dining room boasts vaulted ceilings, hardwood floors, and large windows that flood the interior with natural light. Sliding doors in the living area open onto a wrap-around deck with lighthouse views, while the kitchen also has a door to a side deck.
Guests at this property can take advantage of the private section of Coffin's Beach, and also have easy access to all the public beaches in the area, including Wingaersheek.
A Summary of Everything To Love About Wingaersheek Beach
Wingaersheek Beach is one of the best Gloucester beaches – and it's not hard to see why. For starters, it occupies a scenic location on the Annisquam River in Ipswich Bay, with buttery soft sand and clear blue waters.
Its calm, protected waters are perfect for beachgoers who are not seeking waves, making it ideal for families with small children. There are also lifeguards, showers, and restrooms, as well as concessions where you can buy food, drinks, and other beach necessities.
At low tide, you can find tide pools between the rocks that are teeming with marine life and sandbars that allow you to walk far out beyond the shore.
These are some of our favorite things about this beach in Gloucester. Come experience it for yourself the next time you take a trip up to Cape Ann – you won't regret it!
FAQs About Wingaersheek Beach
How do you get to Wingaersheek Beach?
Conveniently located in West Gloucester, Wingaersheek Beach is easy to get to. You can use the following directions if you're traveling from Boston:
Take the I-93 N/US-1 N exit from MA-3 S/Charles Street.
Get on I-95 N/MA-128 N in Peabody.
Follow MA-128 N to Concord Street in Gloucester. Take Exit 54 from MA-128 N.
Drive to Atlantic Street.
The journey is just over 35 miles and will take you approximately 46 minutes by car.
What's in the name?
'Wingaersheek' is sometimes thought to be derived from an Algonquin Indian village named Wingawacheek. However, it is more commonly believed that the name is a corruption of the earlier Dutch name, 'Wyngaerts Hoek', which is derived from 'Wyngaerton'. Whichever theory you prefer, we're sure everyone agrees that 'Wingaersheek' is a pretty unusual name.
Can you bring your dog to Wingaersheek Beach?
The city of Gloucester has some fairly strict rules and regulations when it comes to allowing dogs on public beaches, and these must be adhered to throughout the year. Non-adherence will result in a fine of $300.
Dogs are allowed on Wingaersheek Beach during the off-season, which runs from October 1st to April 30th, but only on odd-numbered days.