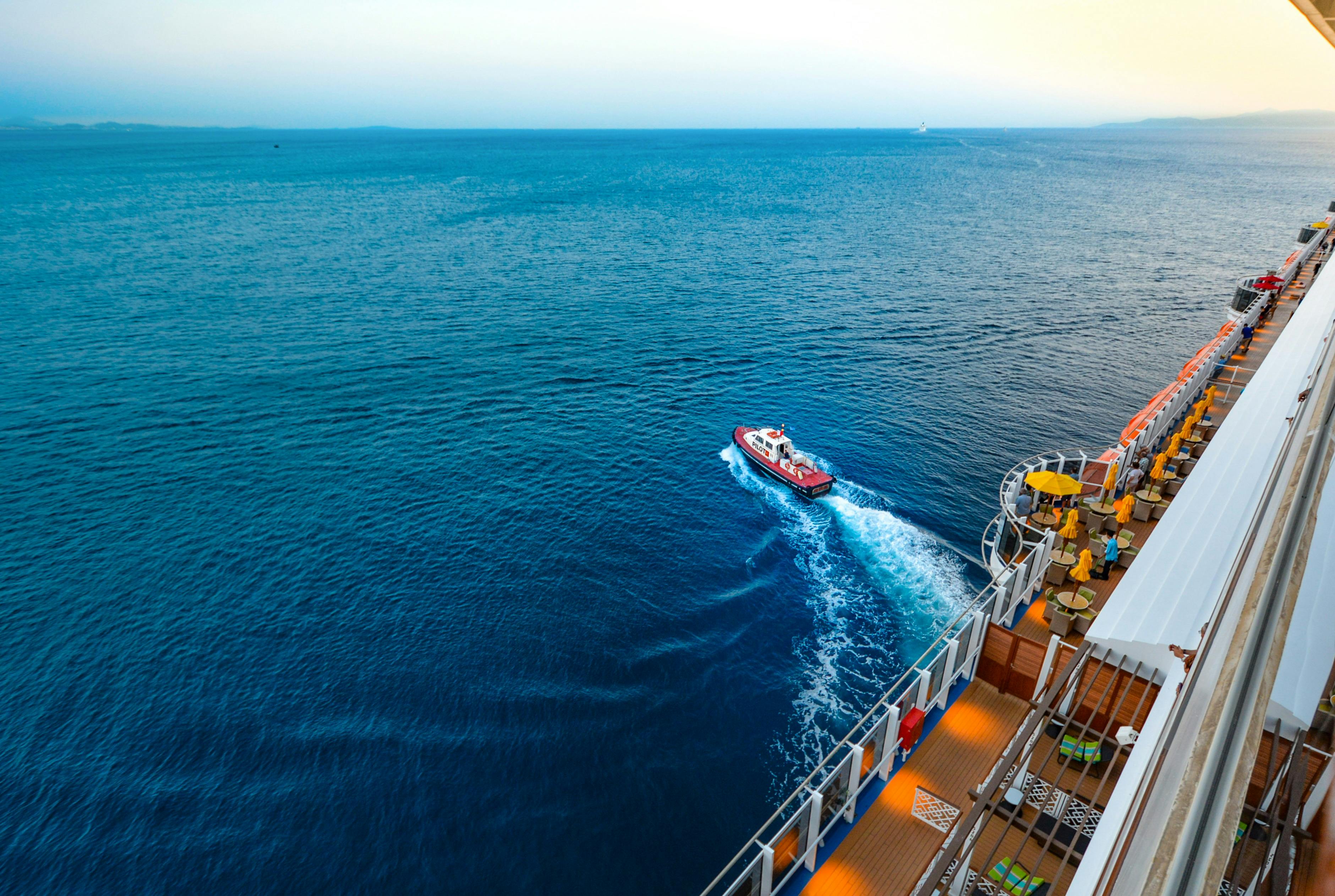 If you're going on a Royal Caribbean cruise, you may be struggling to decide between a Junior Suite, Grand Suite, and a Balcony Stateroom.
There are many perks to booking Grand Suites, but staterooms are the most affordable. Junior Suites also offer many perks of their own and are much larger than regular staterooms.
To help you decide, we have compiled a list of everything you need to know about Royal Caribbean Junior Suites.
Junior Suites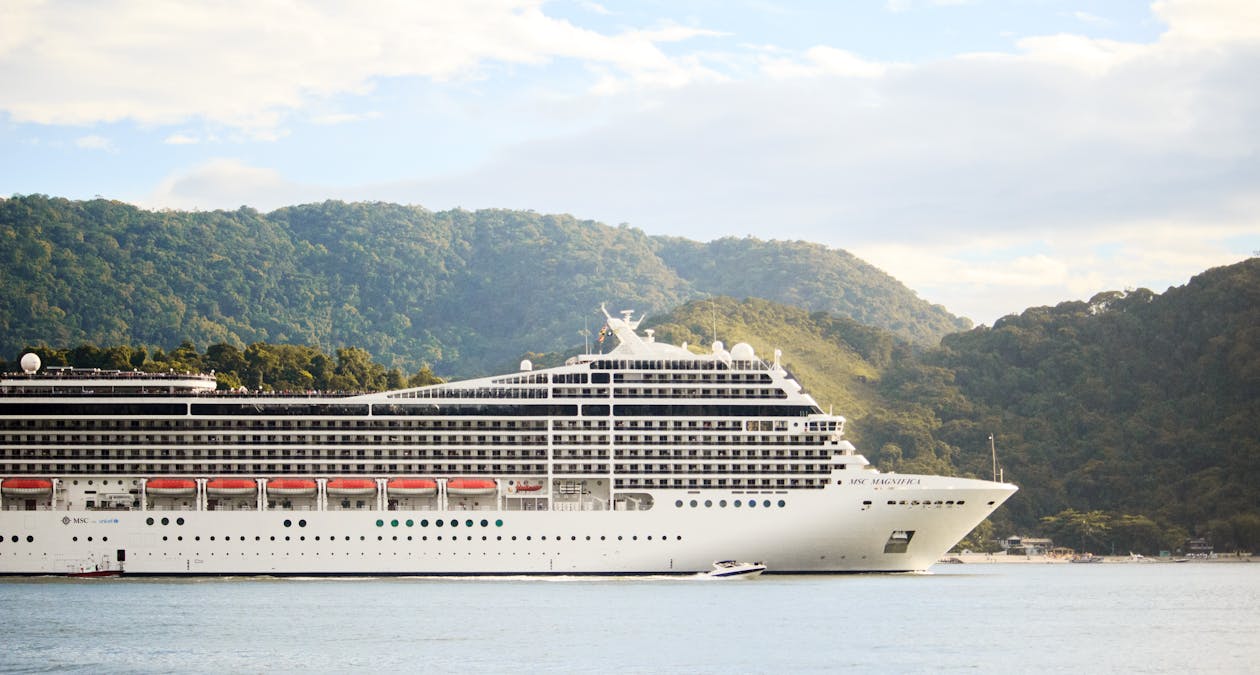 There are four categories of accommodation on Royal Caribbean Cruise ships, namely:
Suites
Inside Staterooms
Staterooms with Ocean Views
Balcony Staterooms
Of all the different suites, Junior Suites are the smallest and most affordable. They are something between a Grand Suite and a Deluxe Balcony Stateroom, and have a lot to offer!
Junior Suite Size and Amenities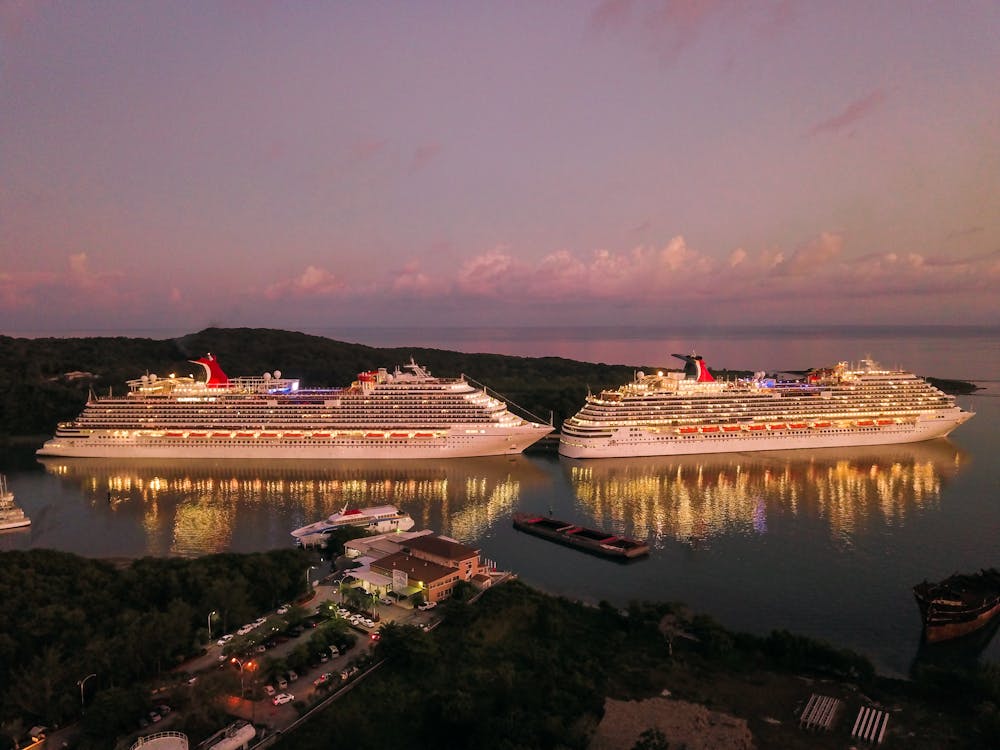 The average Junior suite is around two-hundred-and-ninety square feet. However, sizing tends to differ between Royal Caribbean cruise ships. On the Vision-class ships, the Junior suites are about two-hundred-and-forty-five square feet. And, on Odyssey of the Seas, they are just over three hundred square feet.
Because the newer ships in the fleet tend to be bigger, they also have larger Junior suites. This is especially noticeable in the balcony space of Junior suites. Junior suite balconies on newer ships can get up to one-hundred-and-sixty square feet. But the balconies on an older cruise ship tend to have just enough space for a table and some chairs, while
There are also slight variations between the sizes of suites on the same deck. So, it's a good idea to examine the deck plan of your cruise ship before booking a specific suite number.
Usually, there is a full king-sized bed in each Junior suite. This can convert to two twin beds, and sometimes there is an additional double sofa bed. Because of this, Junior suites can typically fit up to four or five people. In some suites, there is a curtain that separates the bed from the sofa bed.
Junior suites normally include ample living space, a walk-in closet, and a bathtub. On newer Royal Caribbean ships, the Junior suites will include contemporary decor.
Perks of a Royal Caribbean Junior Suite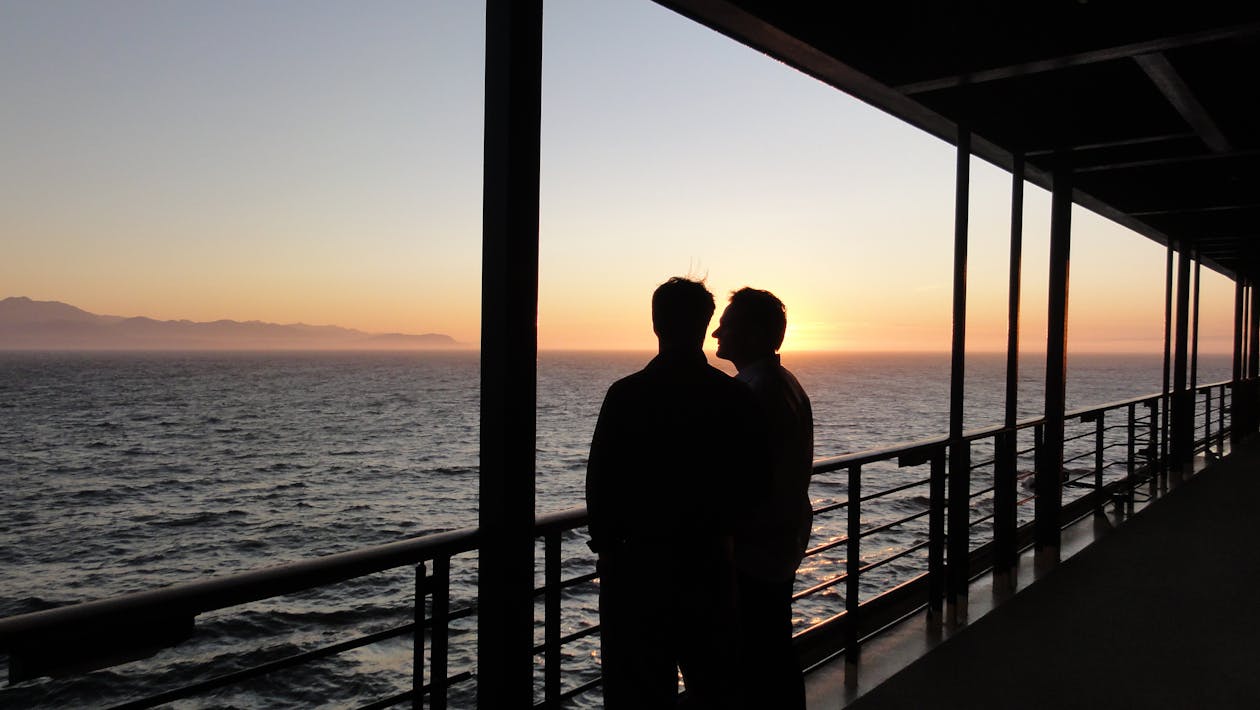 There is a variety of perks for Royal Caribbean Junior suite guests. Some of the Junior suite perks include:
Dinner at Coastal Kitchen (on Spectrum- and Oasis-class ships)
Double Crown & Anchor points
Priority boarding (depending on the port)
Private Balcony
Facilities for making hot drinks
Walk-in Closets
Use of a Royal Caribbean classic bathrobe
Luxury bathroom toiletries
Luxury pillow-top mattress
More space than a Balcony cabin
Families traveling with younger children will be happy to know that most Junior suites include a bathtub. These bathtubs often come with a shower overhead. In some suites, there is also a separate shower. There are also Spa Junior suites on Quantum-class Royal Caribbean International ships. These have separate rainfall showers and spa-inspired baths.
If you're traveling in a big group, Junior suites can be ideal. Some Junior suites connect via Balcony rooms or interior doors.
Keep in mind: If you plan on making use of the Coastal Kitchen restaurant, be sure to book a dining table well in advance. The restaurant gets full quickly.
Gratuity
Royal Caribbean Junior suite guests can expect to pay the standard daily Gratuity of just under fifteen U.S. dollars per person. Guests staying in bigger suites will have to pay more.
Junior Suite vs. Balcony Stateroom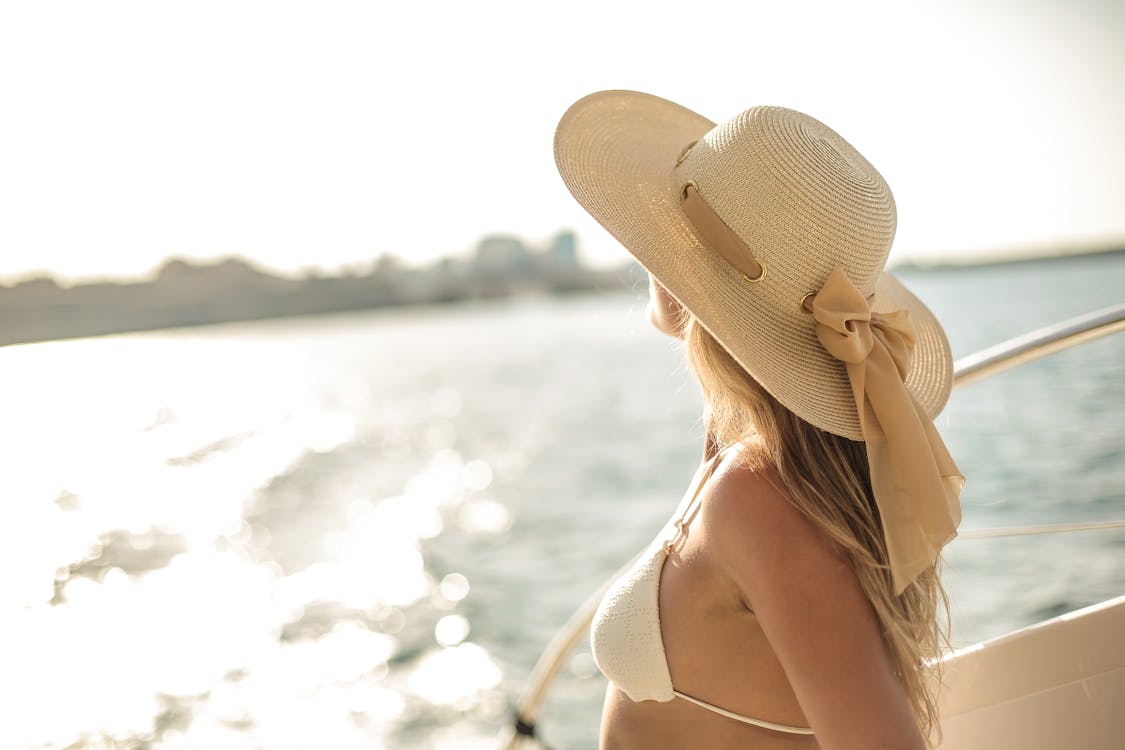 Junior suites are bigger and more expensive than balcony rooms. They also offer a few extra perks – including luxury bathrooms, personal bathrobes, and dinner at the Coastal Kitchen.
Keep in mind that not all ships have a Coastal Kitchen restaurant. One of the ships that do is Wonder of the Seas, often referred to as the biggest ship in the world.
Junior Suites vs. Grand Suites

Junior suites are smaller than Grand suites and don't have nearly as many perks. Guests staying in Royal Caribbean's Grand suites can enjoy perks like:
Access to VIP areas
A concierge service
Spa services
Priority dining reservations
Invitations to special events
Excursions
Priority departure
Complimentary room service.
Junior Suite vs. Royal Family Suite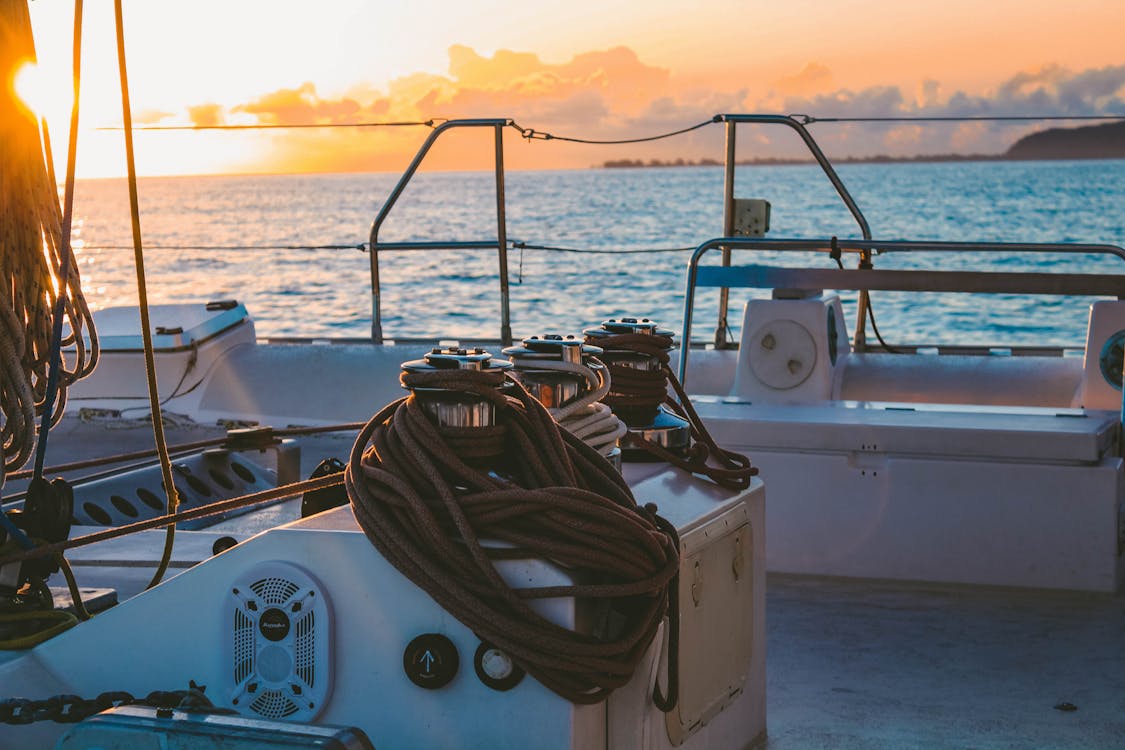 The Royal Family suite type can be found on Harmony of the Seas, Oasis of the Seas, and Allure of the Seas. Each ship has only four Royal Family suites, so booking early is essential.
While the Royal Family suite is not the most attractive room on the ship, it does include two separate bedrooms, each with its own bathroom.
Royal Family suites are ideal for smaller groups but can sleep up to eight people. They also include benefits like:
Sky Tier perks
Priority Boarding
Dedicated Check-in Line
Espresso/Coffee Machines
Luxury En-Suite Bathrooms and Bathrobes
Dining at the Coastal Kitchen
Are Junior Suites Worth It?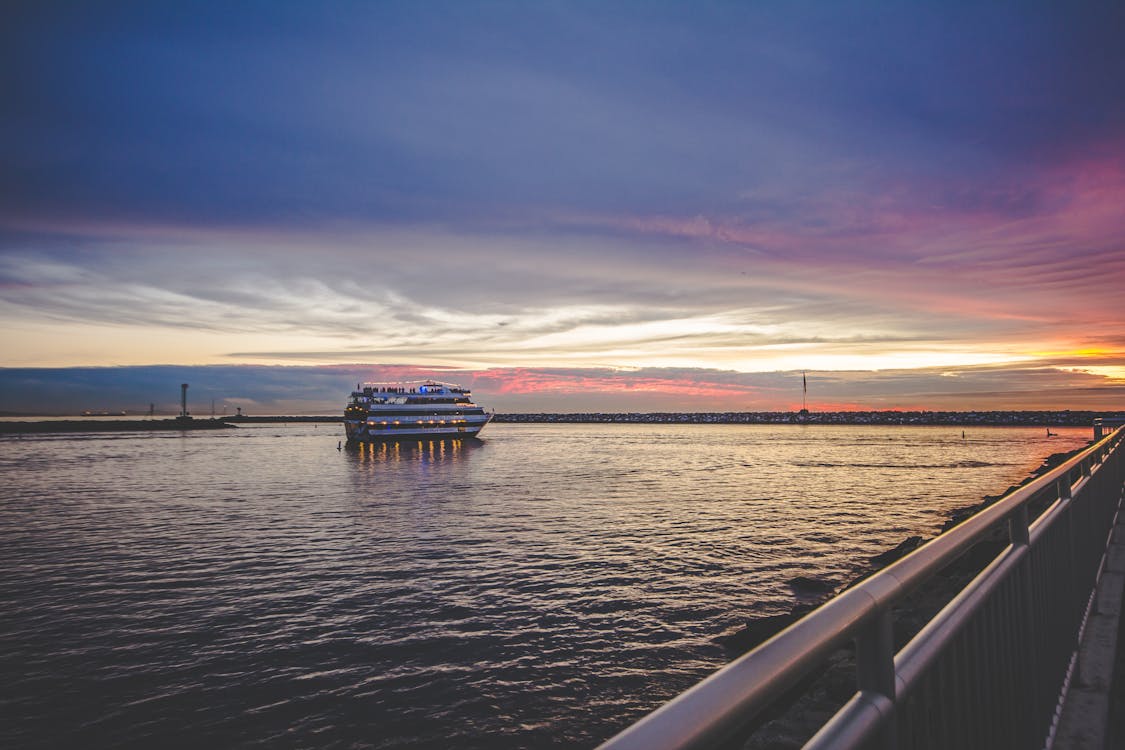 There are both pros and cons to booking a Junior suite. Junior suites are typically more expensive than a regular balcony stateroom. Most guests tend to think of Junior suites as extra-large balcony staterooms with more benefits.
While they include fewer perks than a more extravagant suite (such as a Grand Suite), they are ideal for families. There is ample room to add a cot and the bathrooms include bathtubs. Junior suites also offer double points. This is well worth it for frequent cruisers who are trying to work their way up in the Anchor and Crown society tiers for the extra benefits they offer.
Keep in mind that the double point system is not valid for upgraded Junior suites.
Guests with a bigger cruise vacation budget may prefer a bigger Royal Caribbean suite such as an Owner's suite or Grand suite. These also come with more suite benefits, including a luggage valet service, a private breakfast, in-suite dining from the main dining room menu, and access to the Concierge Club and Pool Deck.
Junior Suite Frequently Asked Questions and Cruise Tips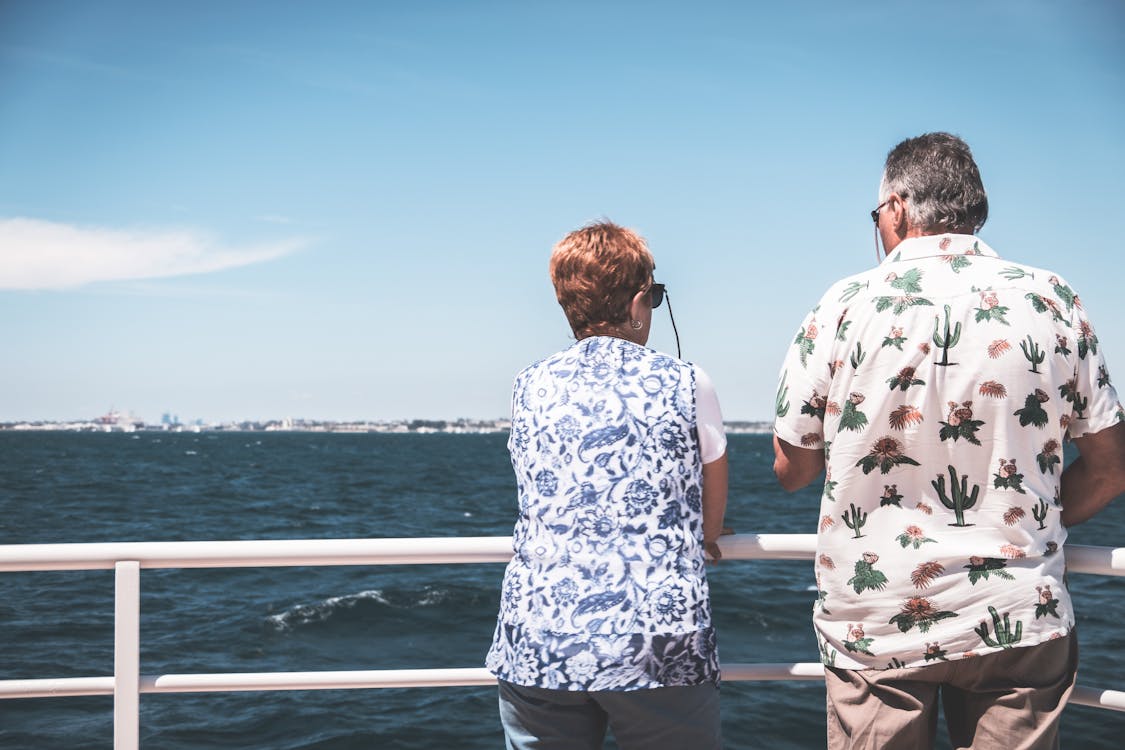 How much Does a Junior suite on Symphony of the Seas Cost?
The price changes depending on the ship and the itineraries. But, you can expect to pay around four thousand five hundred U.S. dollars per person on a seven-night cruise vacation.
If you're on a tight budget, you may prefer one of the interior staterooms. Here, you'll only need to pay around a thousand four hundred U.S. dollars per person.
How many Crown and Anchor points will I get for booking a Royal Caribbean Junior Suite?
Guests staying in a Royal Caribbean Junior Suite will get two Crown and Anchor points for each night. This means that guests who book a two-week holiday will be able to reach the Platinum Level in a single cruise.
Which of the Royal Caribbean's suites is the biggest?
The Ultimate Family Suite is the highest and most expensive suite in the Royal Suite Class. It forms part of the Star Tier and can be found on Wonder of the Seas, Spectrum of the Seas, and Symphony of the Seas.
It includes a variety of novel amenities, including an in-suite slide, a private game room, and a jacuzzi. It also includes exclusive VIP benefits and perks.
What are the Royal Caribbean's suite types?
There are a variety of suite and room types available for guests sailing with Royal Caribbean International. They include:
Royal Suite-class
Villa Suites
Owner's Suites
Ocean View Panoramic Suites
Ocean View Suites
Grand Suites
Junior Suites
Traditional Suite Stateroom
Interior Stateroom
Standard Balcony Cabin
What is the Junior Suite Upgrade Cost?
Room upgrades on Royal Caribbean cruise ships happen in the form of a bidding war. The bids are made by passengers who are invited to upgrade their cabins. This means that passengers can expect to pay as little as one-hundred U.S. dollars to upgrade their Junior suites. On the other hand, you may find yourself paying up to three-thousand U.S. dollars.