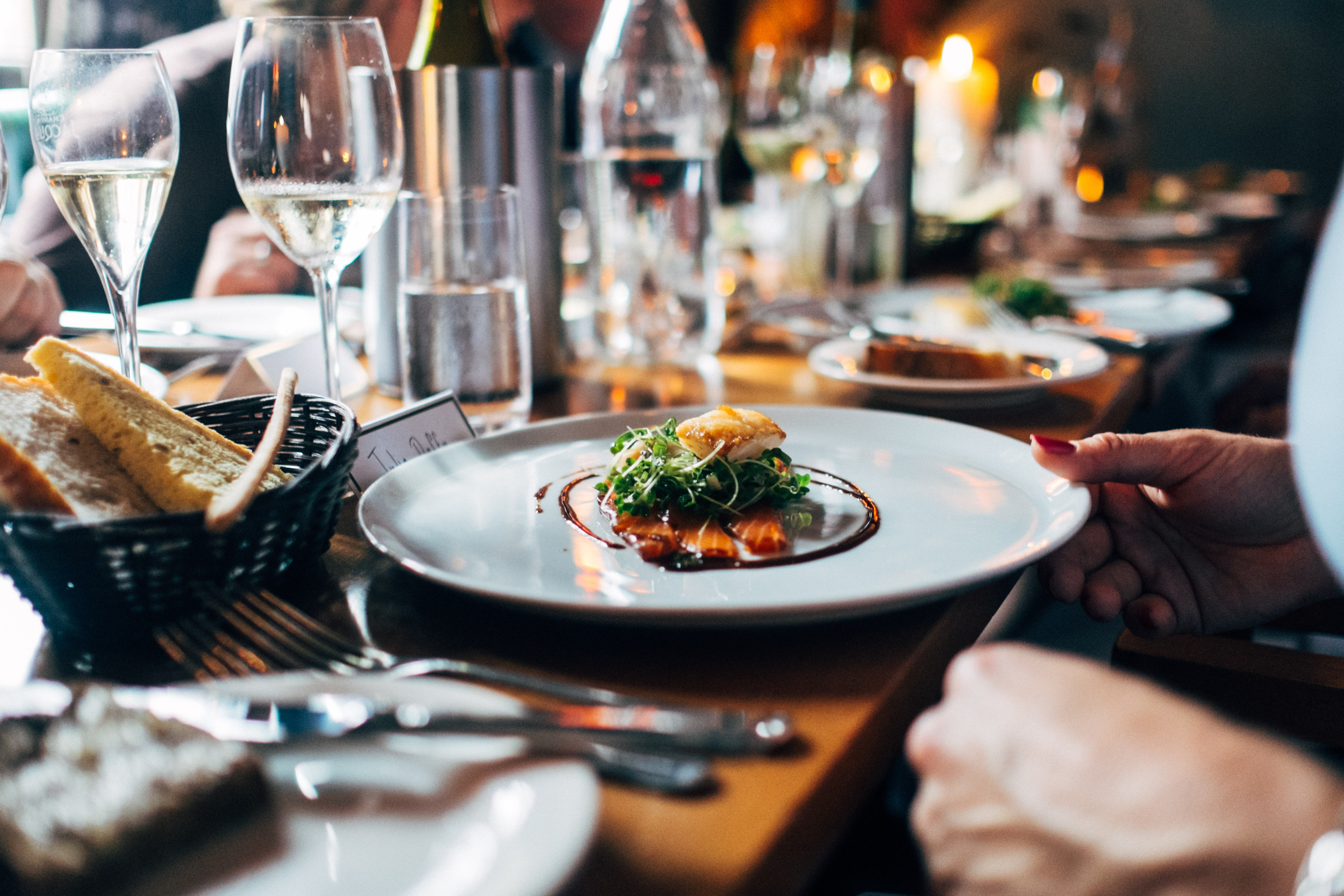 Birmingham, AL is a delightful city with a variety of things to offer visitors. There are Civil Rights museums, walking trails, and ghost tours; not to mention a veritable smorgasbord of great restaurants.
Whether you're looking for Southern breakfast classics; Asian, Mexican, French, or Italian cuisines; comfort food, or upscale fine dining; Birmingham has it all!
So, if you're looking for some of the best restaurants to try in Birmingham, AL, we've got you covered. Check out our list of recommendations below for all the best places to eat around town!
Best Restaurants in Birmingham, AL
Automatic Seafood and Oysters
Located in the Lakeview district, this Birmingham restaurant is the place to go if you're in the mood for seafood. Automatic Seafood and Oysters serves up delicious seafood and steaks in a casual setting that includes a welcoming outdoor patio. Their specialty is seafood sourced straight from the Gulf of Mexico and the Southern Coast. They are open on weekdays from 4:00 p.m. to 10:00 p.m. and on weekends from 10:00 a.m. to 2:00 p.m. and 4:00 p.m. to 10:00 p.m. They also offer take-out daily from 4:00 p.m. to 8:00 p.m.
Their seafood menu consists of blackened Mahi in a beurre blanc sauce, crispy whole flounder with a ginger jus and roasted veggies, poached amberjack in a yellow-curry broth, roasted halibut, fried oysters, octopus a la plancha, and Red Snapper crude. Other favorites that aren't seafood include NY strip steak with roasted mushrooms and their roasted half chicken with grilled squash. There's also a raw oyster bar that offers 11 varieties of oysters, each with a different flavor and finish.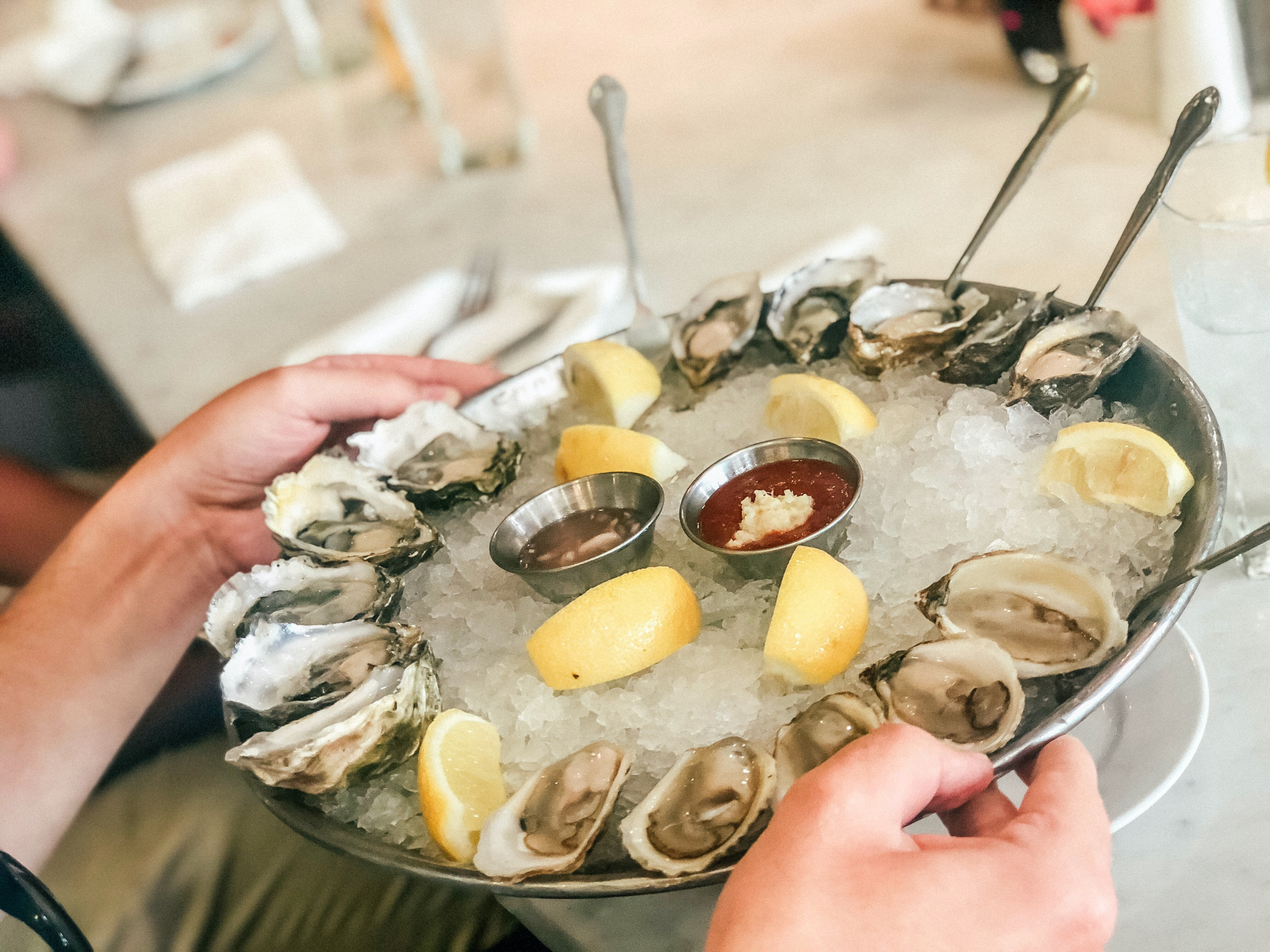 Chez Fonfon
If authentic French bistro food is what you're after, head to Chez Fonfon in the heart of Five Points South. This casual restaurant serves classic French bistro fare, including steak tartare, sautéed trout with brown butter and escargots, Croque Monsieur (a hot sandwich made with ham and cheese), and mussels cooked in a creamy white wine sauce. There is also a daily set menu.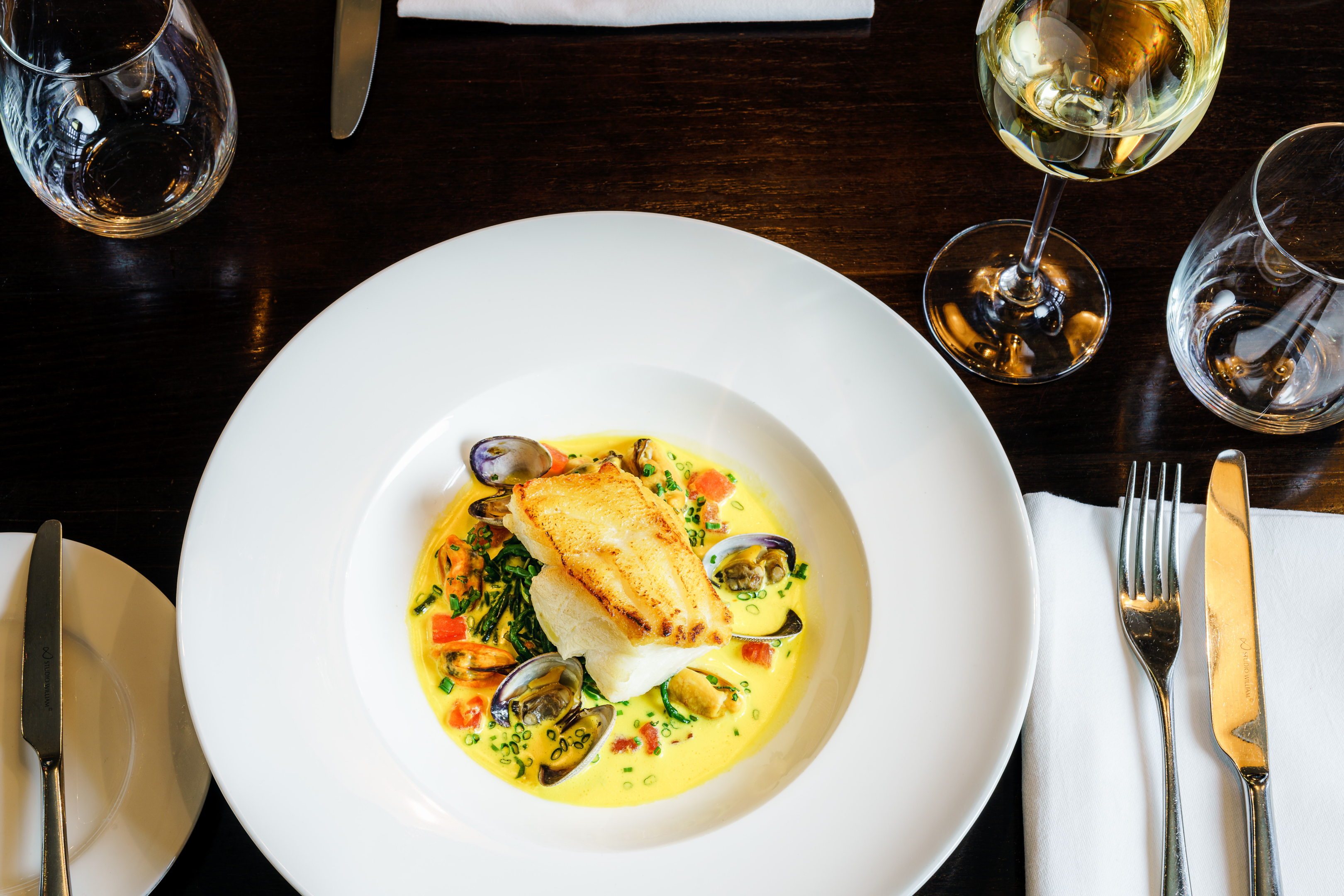 Run by Head Chef Frank Stitt and his wife, Pardis, Chez Fonfon has been transporting diners to Lyon, Paris, and Nice for the past 20 years. The restaurant's interior features antique furnishings, complete with Belle Époque café tables and a century-old etched glass door, which lend authenticity amid a cozy, inviting atmosphere. There is also an outdoor patio dining area where guests can linger over a cocktail or a glass of wine, enjoy a meal, or play a friendly game of boule.
El Barrio
If you happen to be in the mood for Mexican while in Birmingham, AL, look no further than El Barrio. This restaurant specializes in multi-regional Mexican-inspired cuisine made using seasonal ingredients, Gulf seafood, and humanely farm-raised meats. They are open Tuesdays to Saturdays from 11:30 a.m.
Their lunch and dinner menu consists of favorites like queso fundido with tequila, barrio salsa, bean dip, goat cheese and chipotle, and seasonal guacamoles. For starters, try the ceviche with shrimp, plantain nachos, or potato taquitos.
For mains, order their carne asada with an adobo rub, slow-roasted pork in a habanero lime broth, pan-roasted salmon with mint and crispy plantains, grilled chorizo meatloaf in a cumin sauce, roasted chile relent with black beans, or their cactus and cheese. You can also choose between their spicy chicken or vegan tostadas, tacos, quesadillas filled with gulf shrimp and sweet lime cream, and more.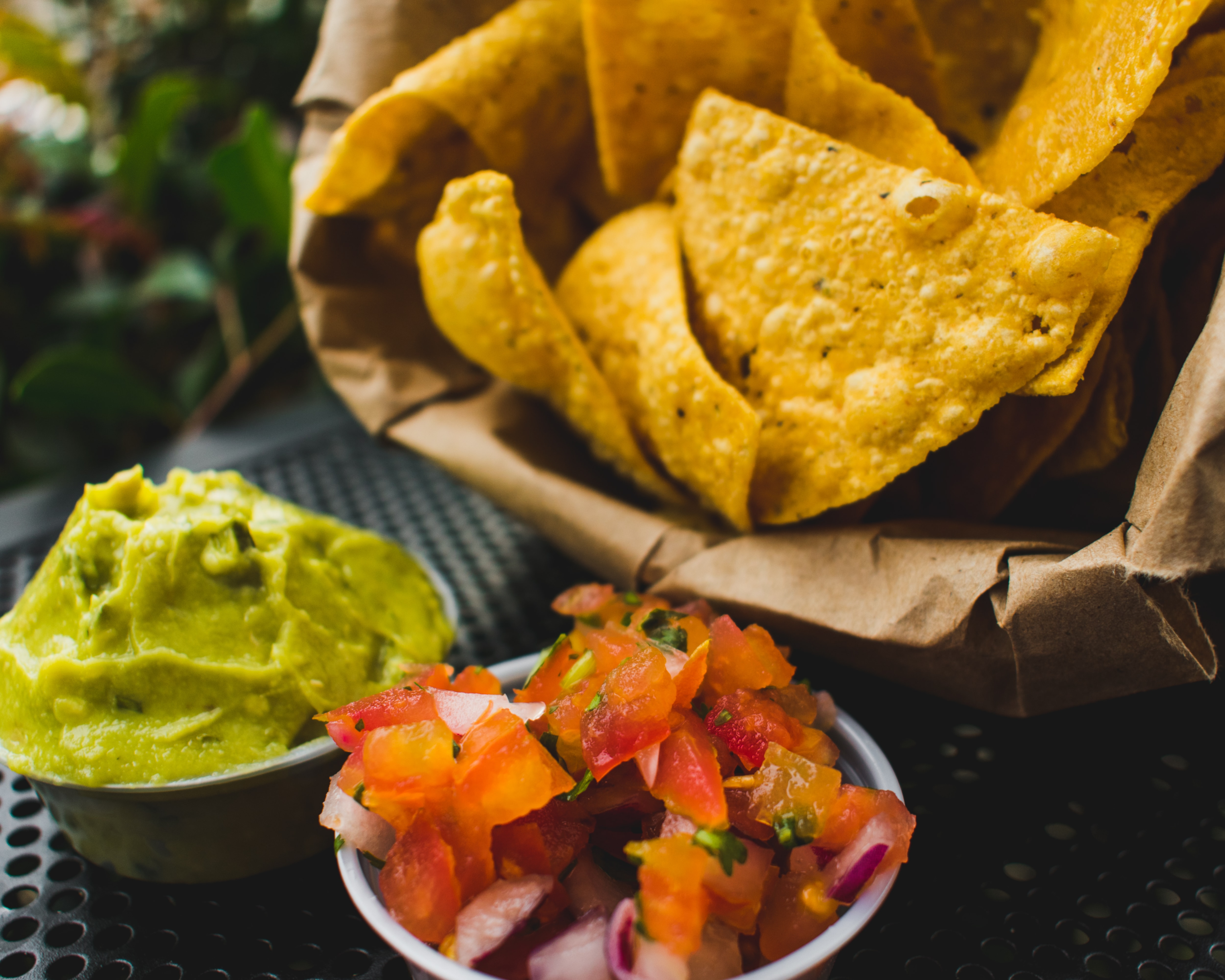 El Barrio also serves brunch on Saturdays between 11:30 a.m. and 3:00 p.m. Their brunch menu includes Chilaquiles served on a crispy tortilla topped with shrimp or chicken; Sopa Seca, a mixture of chipotle and tomato-braised fideo noodles with fried eggs, cheese, Pico de Gallo, avocado, and a homemade crema; and sandwiches like The Cuban Madame, which consists of smoked ham, roasted pork, pickles, jalapeños, Swiss cheese, and fried eggs with a tomatillo sauce. They also serve a variety of inventive cocktails, such as the Michelada (the restaurant's take on a Bloody Mary), and other drinks like sweet iced Mexican coffee.
Gianmarco's
Open since 2003, this family-owned restaurant is one of the most popular restaurants in Birmingham, and is the place to go for those seeking authentic Italian cuisine. Gianmarco's is owned and operated by a father-son trio and offers a selection of homemade Italian dishes ranging from chicken parmigiana, to a Goat cheese-crusted rack of lamb, to a seafood risotto, to Chicken Francese with a sauce of lemon, butter, and capers, sausage and peppers.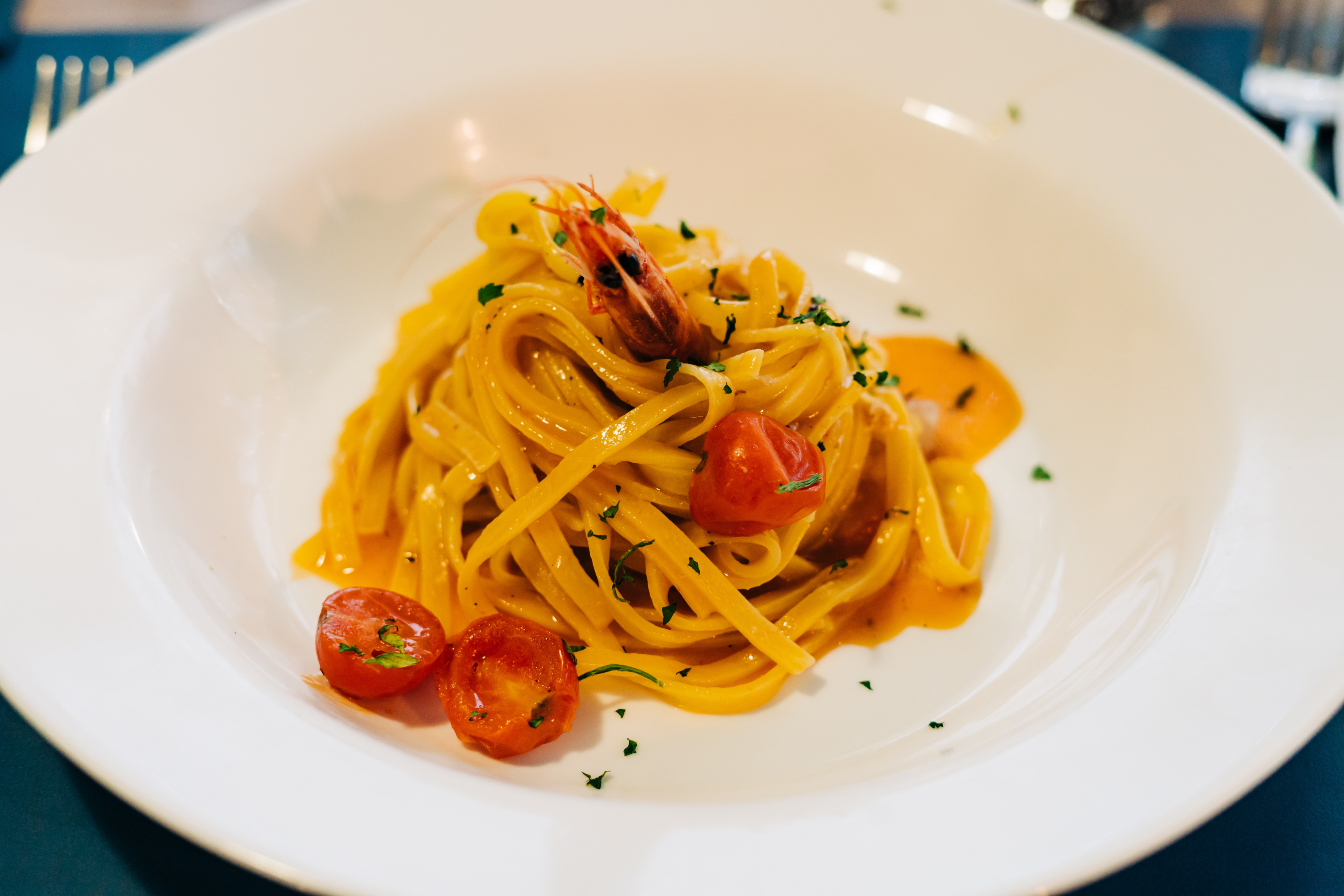 You can also order a variety of antipasti before tucking into your main meal, such as steamed mussels, burrata and Bresaola ham, pistachio-crusted Gulf oysters, and fried calamari. For pasta dishes, choose between baked Rigatoni with braised pork shoulder, shrimp fettuccini, linguini with clams in a white wine sauce, or classic lasagna bolognese. Also, be sure to save room for dessert, which includes tiramisu and a trio of gelato.
Hattie B's Hot Chicken
Hattie B's is a family-operated chain restaurant based in Nashville, Tennessee, with branches in seven other locations across the United States, including one in Birmingham, AL. It specializes in hot chicken, a mild to very spicy fried chicken dish, paired with Southern sides and local craft beer.
Its signature sauce is what sets it apart from other hot chicken joints, which varies in heat intensity from Southern (no heat), to Shut the Cluck up (burn notice). Customers can decide how mild or spicy they want their chicken to be and also have their choice of white or dark meat, tenders or wings, plus two sides.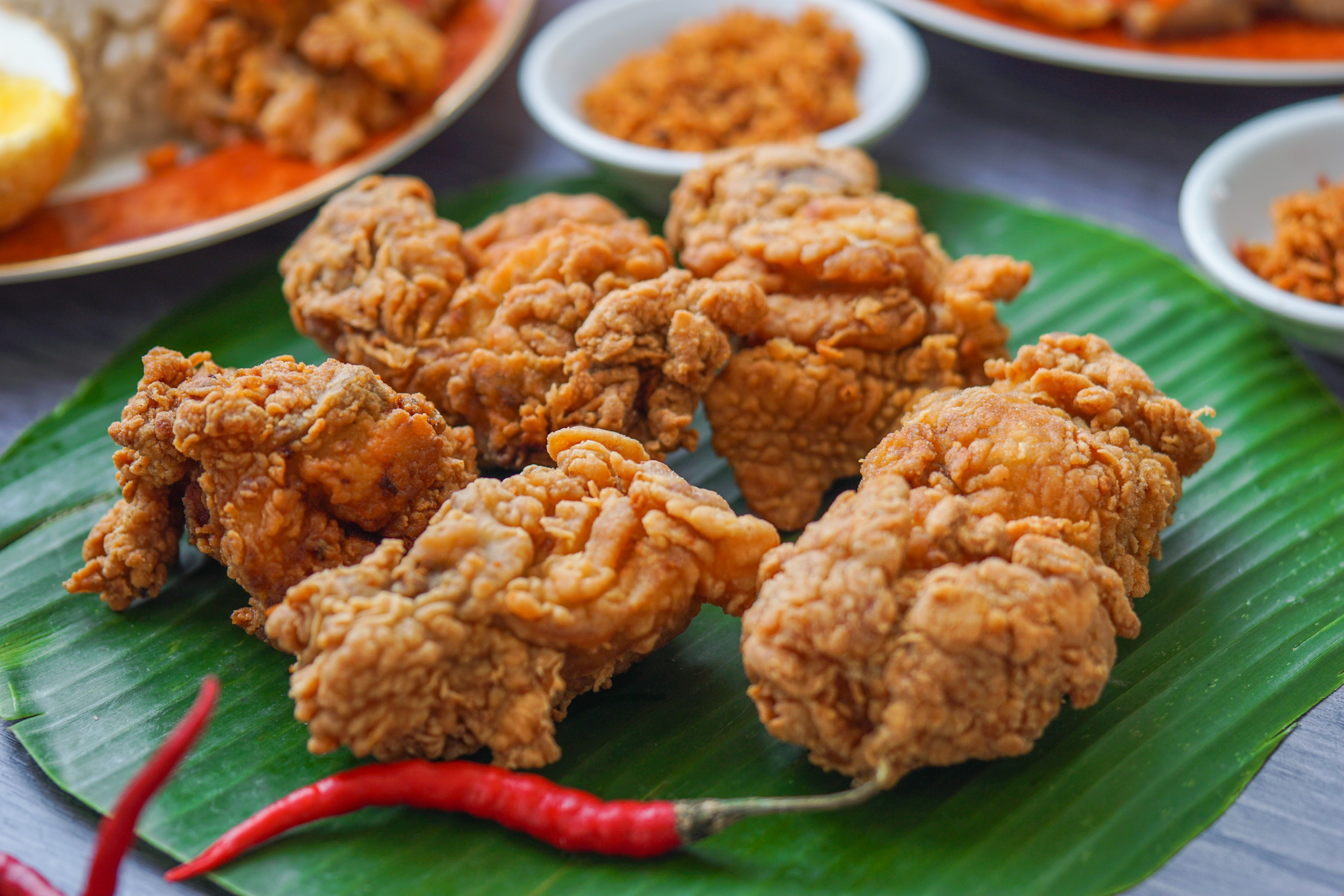 You must try their dark meat tender bites, topped with sauce and green onions, or their signature hot chicken breast sandwich that comes with coleslaw and pickles. Other sides here include red-skin potato salad, baked beans, southern greens, black-eye pea salad, pimento Mac and Cheese, and southern fries.
Hot and Hot Fish Club
For those looking for a fine dining experience in Birmingham, AL, head to Hot and Hot Fish Club. This gourmet restaurant is built around an open-kitchen concept and offers an interesting blend of American, French, and Southern food. They are open for dinner Wednesday through Saturday between 5:30 p.m. and 9:00 p.m. You can find them in the Pepper Place district.
For starters or the 'Opening Act', try their American charcuterie and Southern cheese plate, rabbit tamales, tuna tartare, or their cheese biscuits served with basil butter. For mains, opt for the Comfrey Farm Duroc Pork Chops with arepa and peach mojo sauce, grilled 72-hour short rib with wild mushrooms, oven-roasted halibut with mussels and squid-ink pasta, Iron Chef rabbit roulade with pork sausage, or seared day boat scallops.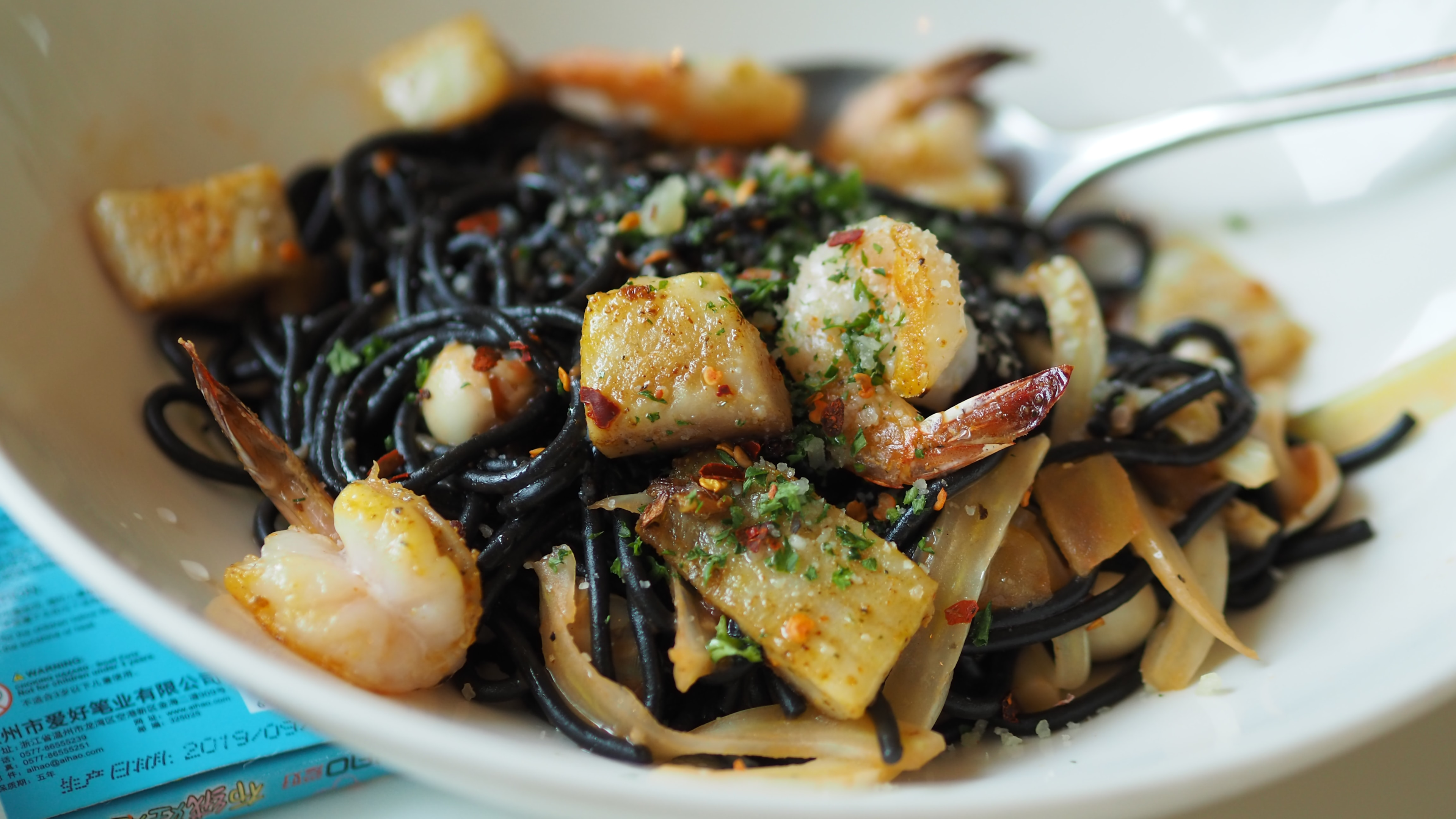 Also, be sure to save room for the 'Closing Act': desserts like their Seven-Layer Carrot Cake, raspberry and white chocolate bread pudding, and chocolate soufflé.
John's City Diner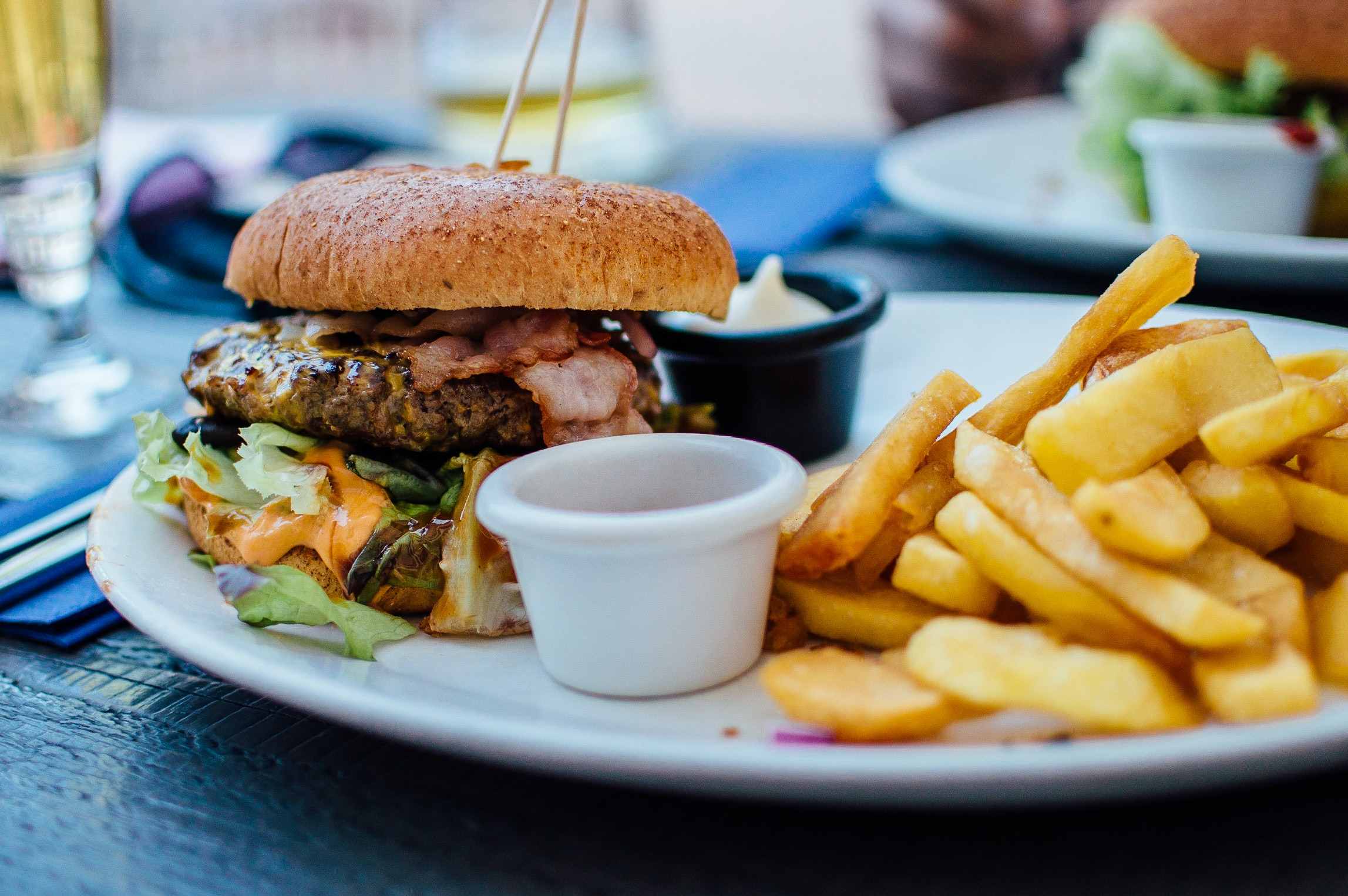 One of the city's landmark restaurants, John's City Diner is located in downtown Birmingham and is currently open from Thursdays to Saturdays. It specializes in Southern comfort food made from local ingredients. John's bar also serves a selection of craft beers from local breweries, as well as a variety of hand-crafted cocktails.
Their lunch menu consists of appetizers like sweet and spicy pork skins, homemade cornbread, and pimento cheese with crunchy pita. Healthier options include their South Pacific and Southern Cobb salads with your choice of protein. You could also order one of the JCD Classics, which comprise their Famous Meatloaf, Pecan-Crusted Trout, Springer Mountain Farms Chicken, and Bourbon Glazed Pork Chop.
They also have a section on the menu called Not-Your-Mamma's-Macaroni-and-Cheese, which features the restaurant's take on the classic pasta dish. Other menu options include modern comfort food like chicken and waffles, sammiches, and burgers.
Ovenbird
Located in Birmingham Market's Pepper Place, Ovenbird offers dishes from Uruguay, Portugal, Argentina, and Spain combined with Southern flavors. They also serve local beers, craft cocktails, and a selection of wines from all over the world.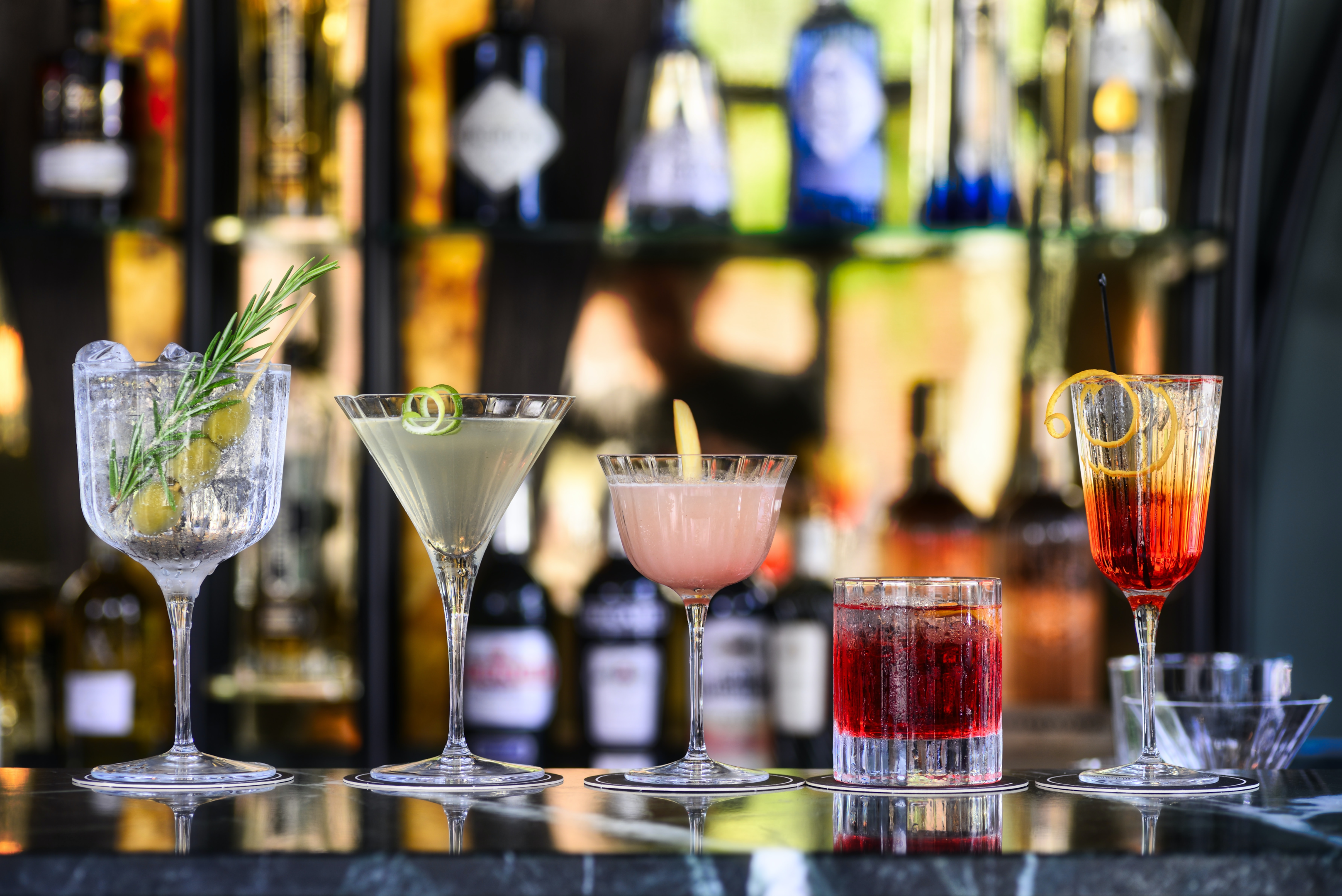 On the menu, you'll find snacks like deviled eggs, empanadas, and by-catch ceviche; tossed and composed salads; and dinner plates that consist of grass-fed ribeye with roasted veggies, grilled quail with mushroom faro salad, charred shishito peppers, or roasted bone marrow beef tartare. They also serve a variety of seafood dishes, including scallops a la plancha and Gulf fish with a vegetable succotash.
If you're feeling adventurous, try something from the 'chef's favorites' section of the menu, which features dishes that change seasonally.
Original Pancake House
If you're looking for the best restaurants in Birmingham for breakfast, the Original Pancake House is your go-to. This family-operated franchise has opened more than 100 branches across the United States and is renowned for their traditional pancakes, waffles, and classic American breakfasts. They are open every day of the week from 6:30 a.m. to 2:30 p.m.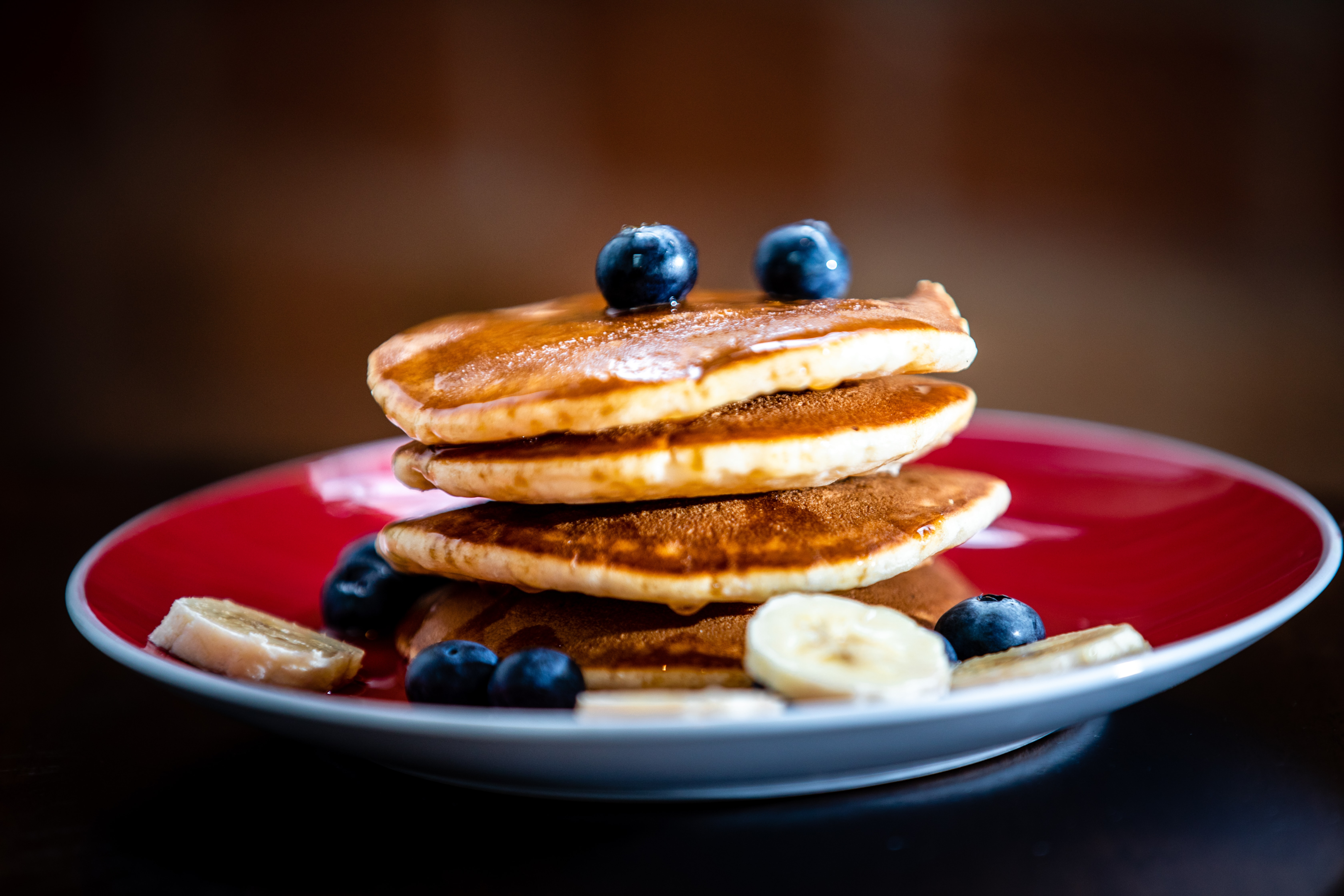 Their specialties include light-as-a-feather omelets with a variety of toppings, an oven-baked Granny Smith apple pancake with a melt-in-your-mouth cinnamon glaze, corned beef hash, and a strawberry waffle. They also serve classic French crêpes, thin pancakes served with sweet fillings (savory crêpes are called galettes). Try their Tahitian Maiden's Dream, a crêpe filled with brandy, bananas, and sherry, or their Danish cherry crêpe.
The restaurant also serves classic eggs and bacon or ham and eggs Benedict.
Surin West
Offering fresh, authentic Thai cuisine in a casual setting, this Birmingham restaurant has been serving customers for nearly three decades. Besides their Thai menu, Surin West also has a full sushi bar and a selection of martinis, wines, and desserts.
Begin your meal with a bowl of their famous spicy coconut soup with your choice of tofu, chicken, or shrimp; a refreshing Thai salad, satay chicken, or pot stickers served in a red curry sauce.
For mains, order one of their Thai curries or stir-fry dishes, such as the Garlic Lovers Broccoli, Veggie Delight, or Pad Prik. Their special entrées include Spicy Mixed Seafood, a combination of Pacific mussels, sea scallops, plump shrimp, cavish, and squid served with a spicy basil sauce; Moo Nom Tok, a char-grilled pork loin served with Thai sticky rice; Thai barbequed chicken; and roasted duck marinated in a red curry sauce.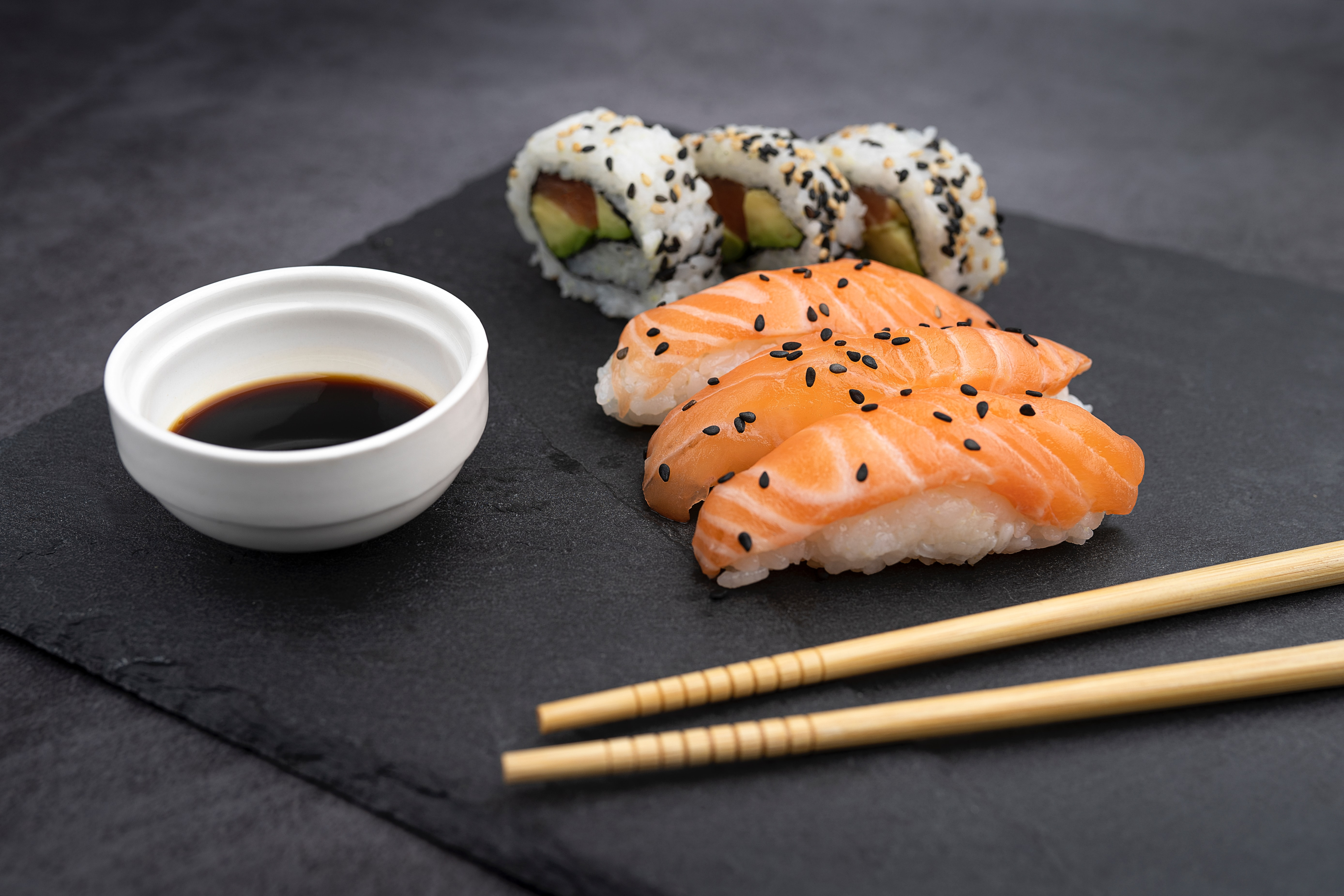 Their sushi menu consists of a wide selection of sashimi, nigiri, and rolls, which you can order individually or as a combination platter from the chef.
Slice Stone Pizza and Brew
If pizza made using fresh ingredients is what you crave, we recommend giving Slice Stone Pizza a try. This is one of the best restaurants in Birmingham, AL for pizza lovers, where everything on the menu is locally sourced and the dough is hand-tossed. It has two locations; one in Vestavia and another in Lakeview, which are open every day between 11:00 a.m. and 9:00 p.m., and 10:00 p.m. on Friday and Saturday nights.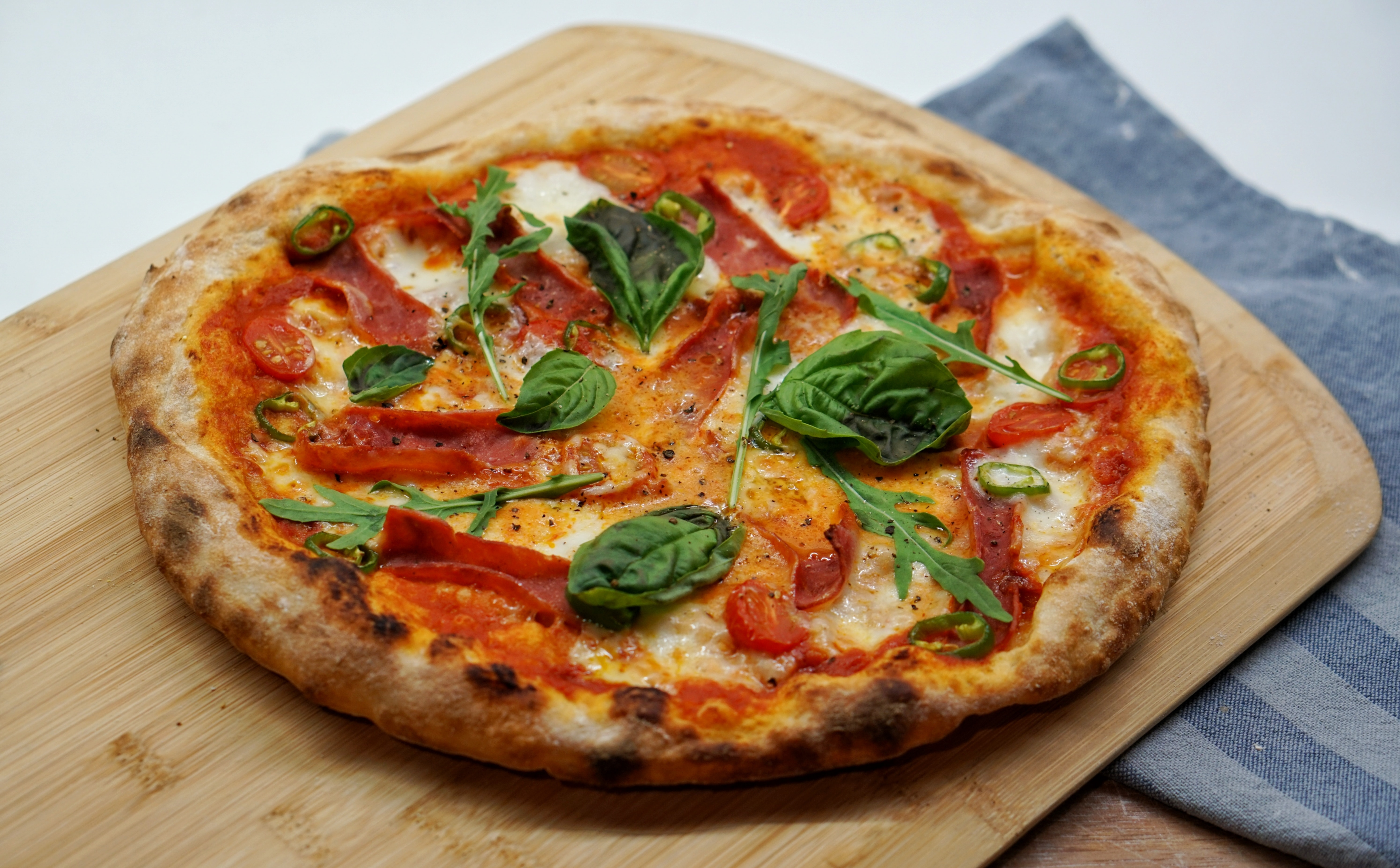 Their 12-inch pizzas come with a variety of original toppings, such as Calabrian peppers, Soppressata salami, oregano, basil and a honey drizzle, or bacon, grilled red onions, and banana pepper rings. Of course, they also offer more traditional options, such as a Margherita and Pepperoni, but with their own unique twist. Go vegan with their Very Veggie pizza, which comprises artichoke hearts, spinach, mushrooms, onions, and olives, or try the Lakeview with braised short rib, roasted cherry tomatoes, caramelized onions, and horseradish sauce.
For those who prefer to order in, the restaurant offers a Curbside 'Family Pack' Special, which includes 12 wings, a salad, and your choice of two pizzas. They also offer a take-home pizza kit.
SAW's BBQ
Looking for one of the best Birmingham restaurants for authentic, Southern-style barbecue? Look no further than SAW's BBQ. This down-to-earth establishment has been running since 2009 and specializes in Carolina-style smoked chicken, pulled pork, and ribs served with one of three different sauces. They have developed the franchise since then and opened restaurants in several other locations.
The menu at SAW's BBQ is simple: customers have a choice between sandwiches with pulled pork, ribs, or smoked chicken plus one side of either baked potatoes, macaroni and cheese, beans, cole slaw, or banana pudding. They also serve plates that offer a choice of two sides and stuffed taters.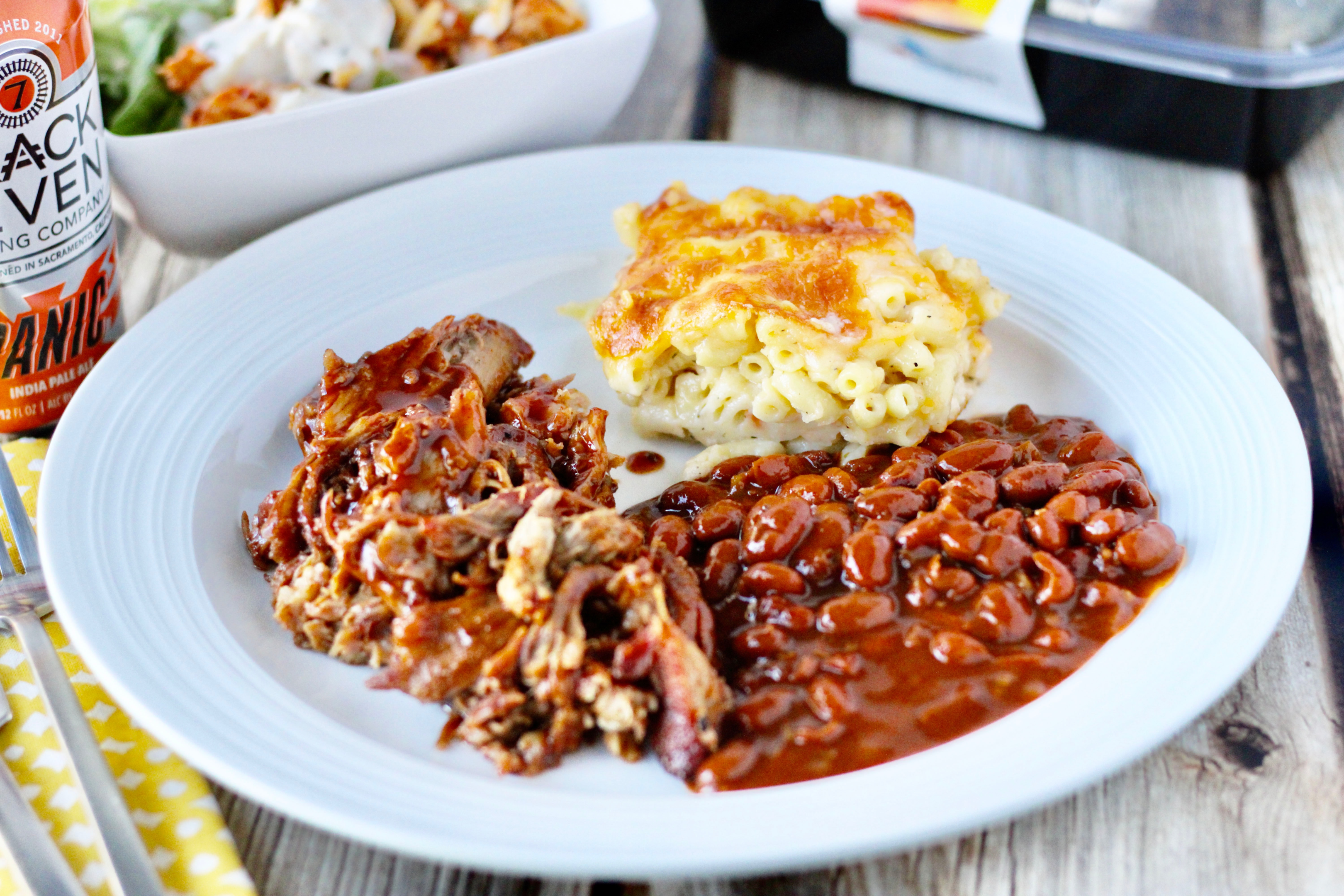 SAW's Soul Kitchen in Avondale adds more choices to the menu, such as their sweet tea fried chicken sandwich with pickles, chili cheese fries, and SAW burger.
Trattoria Zaza
Trattoria Zaza is another option for those seeking Italian restaurants in Birmingham. This quaint establishment is open on weekdays from 11:00 a.m. to 8:00 p.m. and on weekends for brunch and dinner. They also offer breakfast on weekdays between 7:30 a.m. and 10:00 a.m.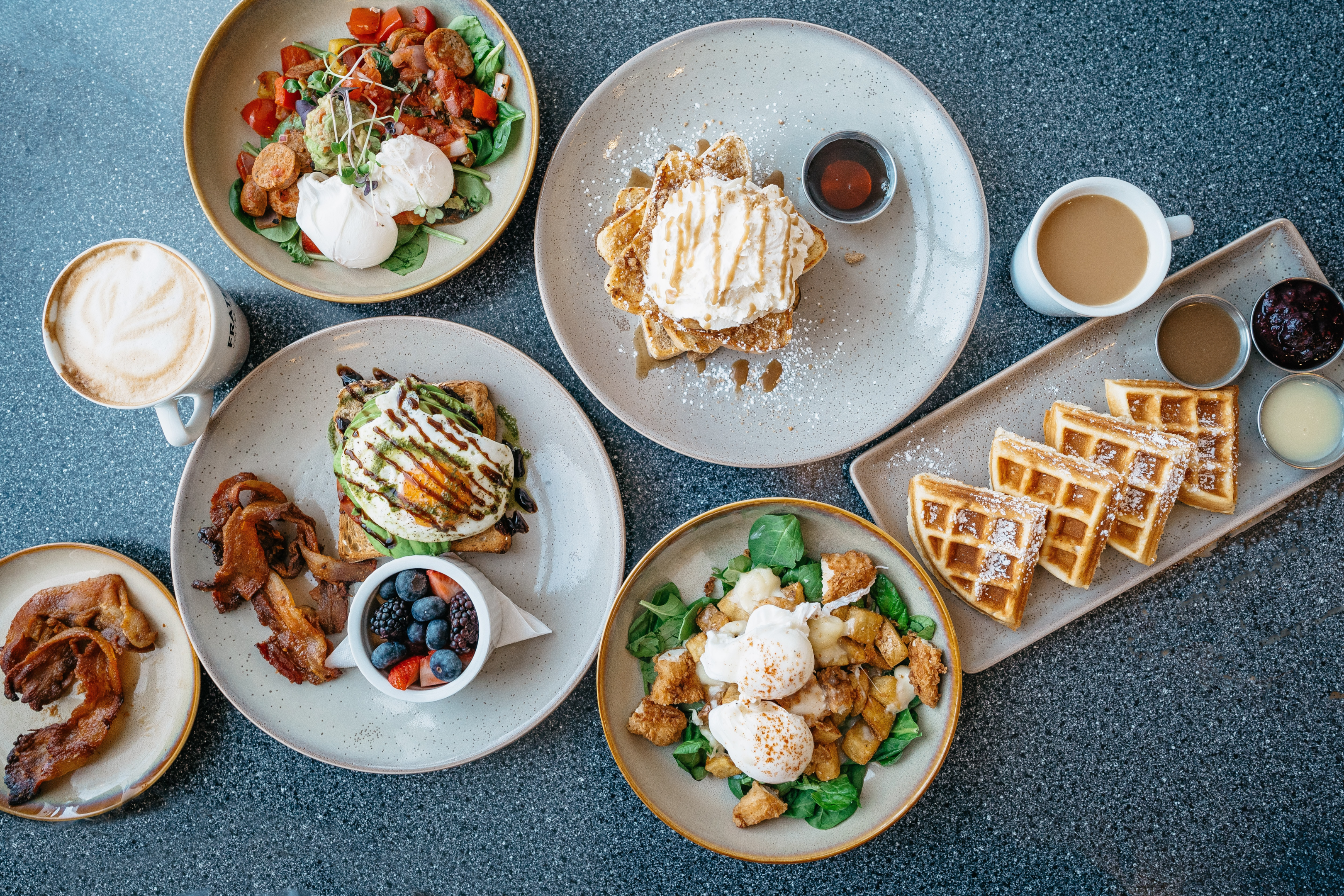 Their most popular option on the menu is pizza al taglio, a light, flavorful rectangular-shaped pizza that originated in Rome. They also serve traditional Italian pasta, seasonally-inspired salads, soups, and specials.
You can also find a selection of Southern-inspired dishes here, such as biscuits 'n gravy.
Texas de Brazil
If you've never been to a Texas de Brazil, you're in for a treat! This upscale steakhouse combines Texan hospitality with the flavors of Brazil, offering an endless array of all-you-can-eat grilled meat, an extravagant chef-crafted salad bar, and a variety of hot dishes served with complimentary fried bananas, garlic mashed potatoes, and house-baked cheese bread.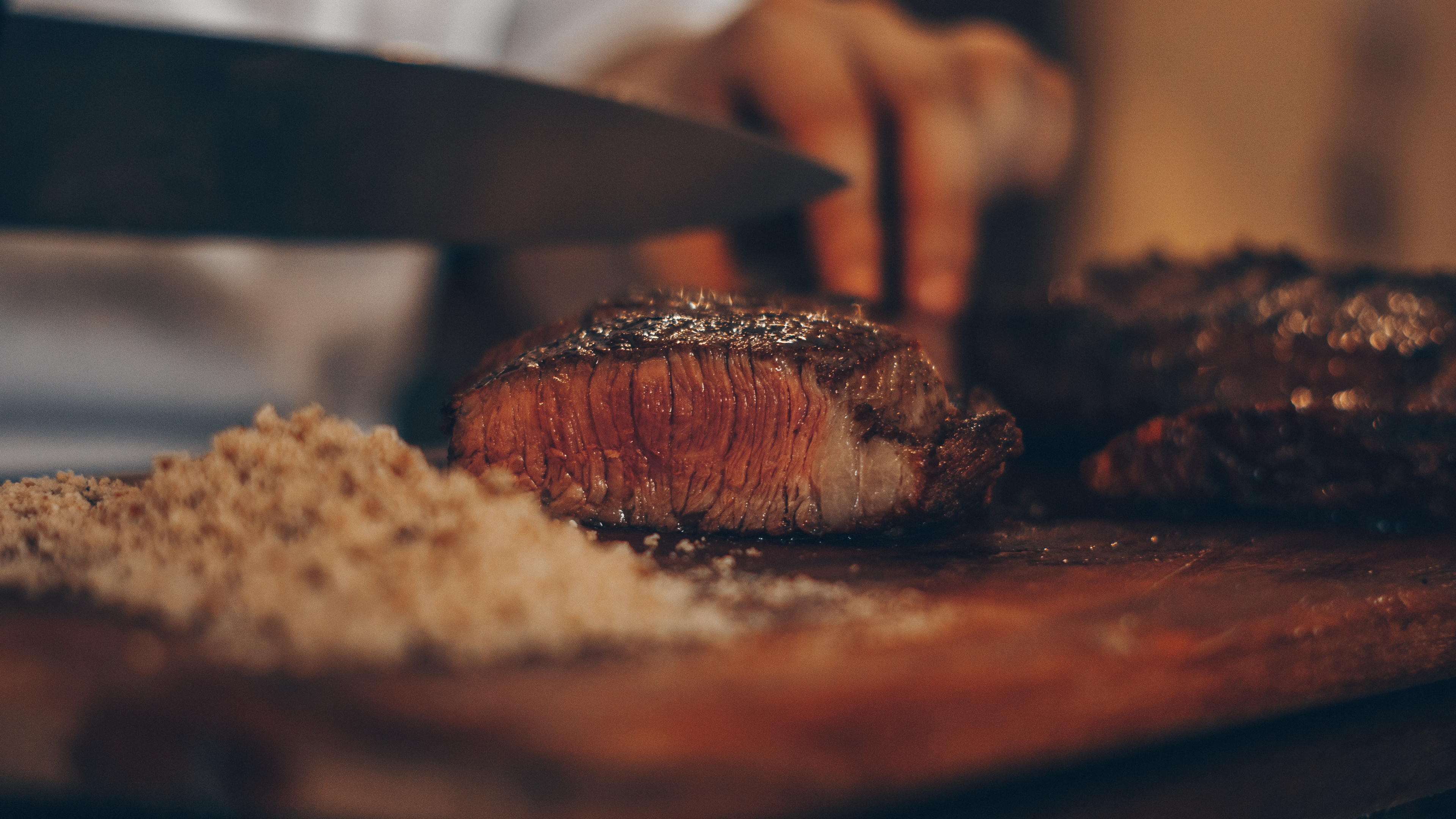 Come sample their variety of hand-carved meats, which include chicken, lamb, steak, ribs, sausage, and filet; build your own salad from the wide selection of toppings available at the salad bar; or enjoy one of their signature cocktails paired with casual bites in the upscale bar room/lounge. Be sure to top it all off with one of their decadent desserts, which range from chocolate mousse cake and Brazilian cheesecake to Key Lime Pie and creme brûlée.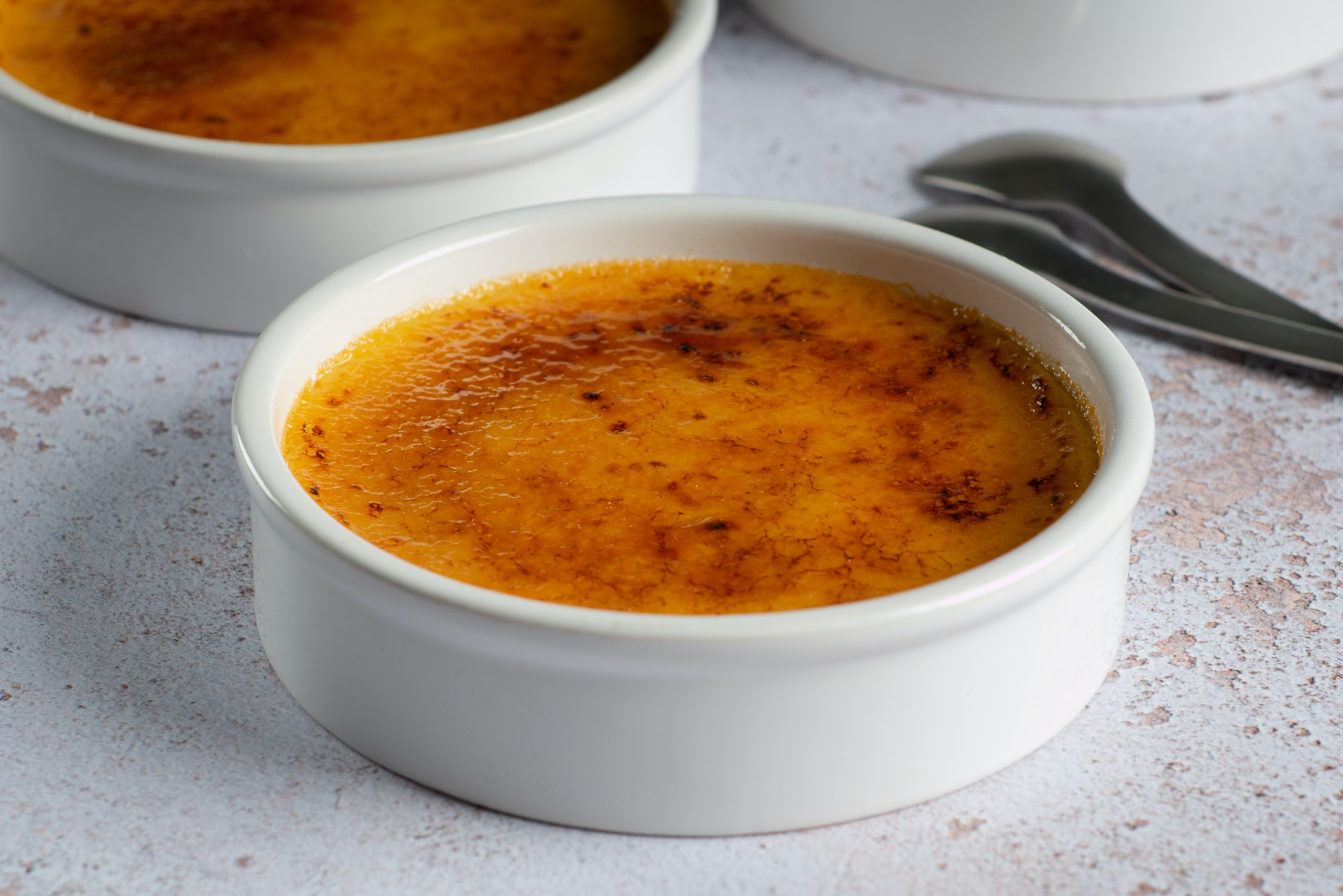 Yo' Mama's
Another restaurant located in downtown Birmingham, Yo' Mama's offers delicious made-from-scratch meals like chicken and waffles and other Southern lunch classics. They are open on weekdays between 10:30 a.m. and 2:30 p.m.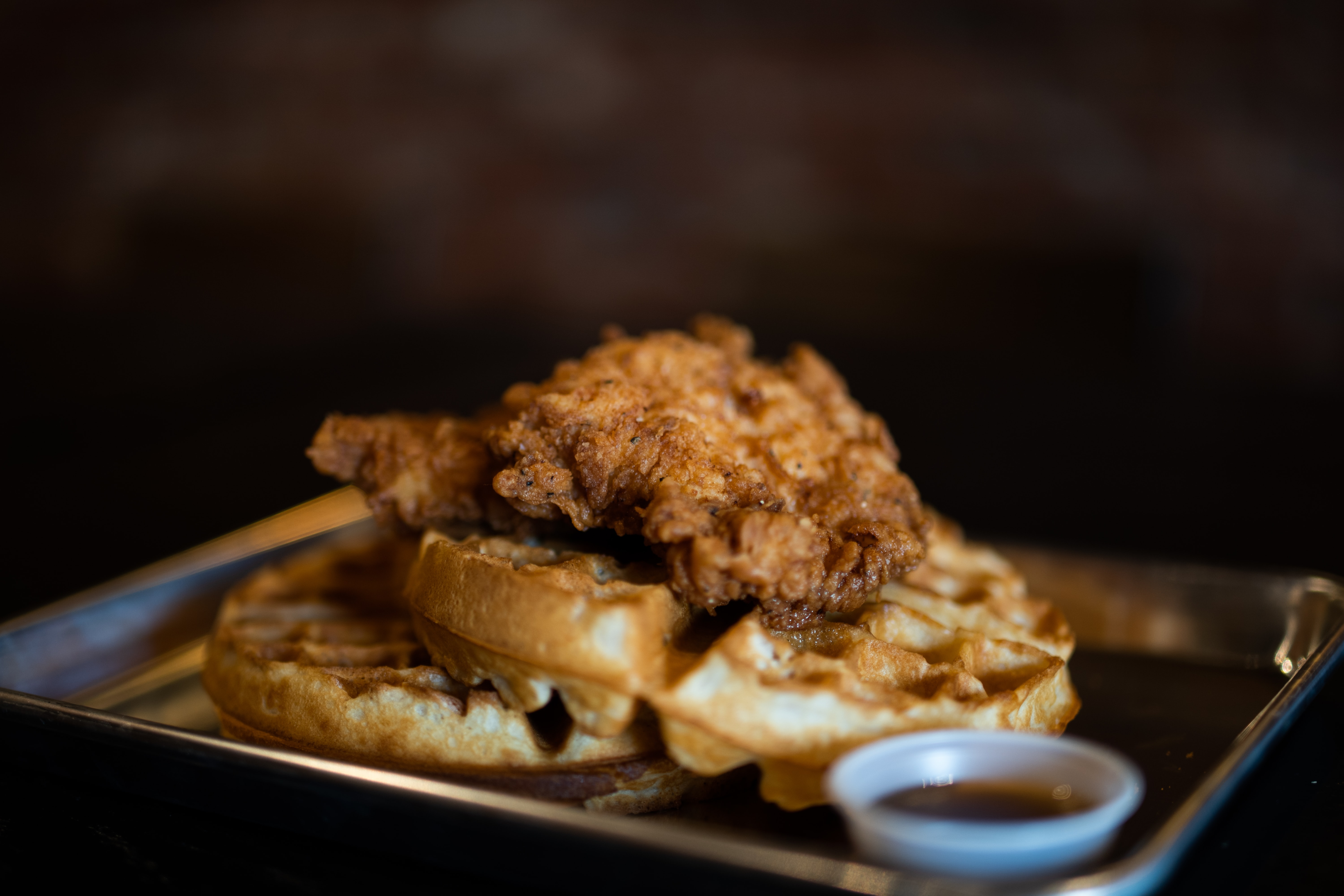 Their lunch menu consists of a variety of fish and shrimp dishes, including shrimp and grits, fish tacos, and fried or grilled fish served with fries, slaw, and homemade tartar sauce. For chicken dishes, choose between their crispy fried chicken or hot wings plate and chicken and waffles. Alternatively, you could try their meal of the day. They also serve brunch every second and last Saturday of the month from 9:00 a.m. to 1:00 p.m.