In this article we explore the best wineries in and near Asheville. North Carolina is home to some amazing wines, especially the dry ones. Even in a place like Asheville where beer is king, there are some must-visit wine bars and wineries.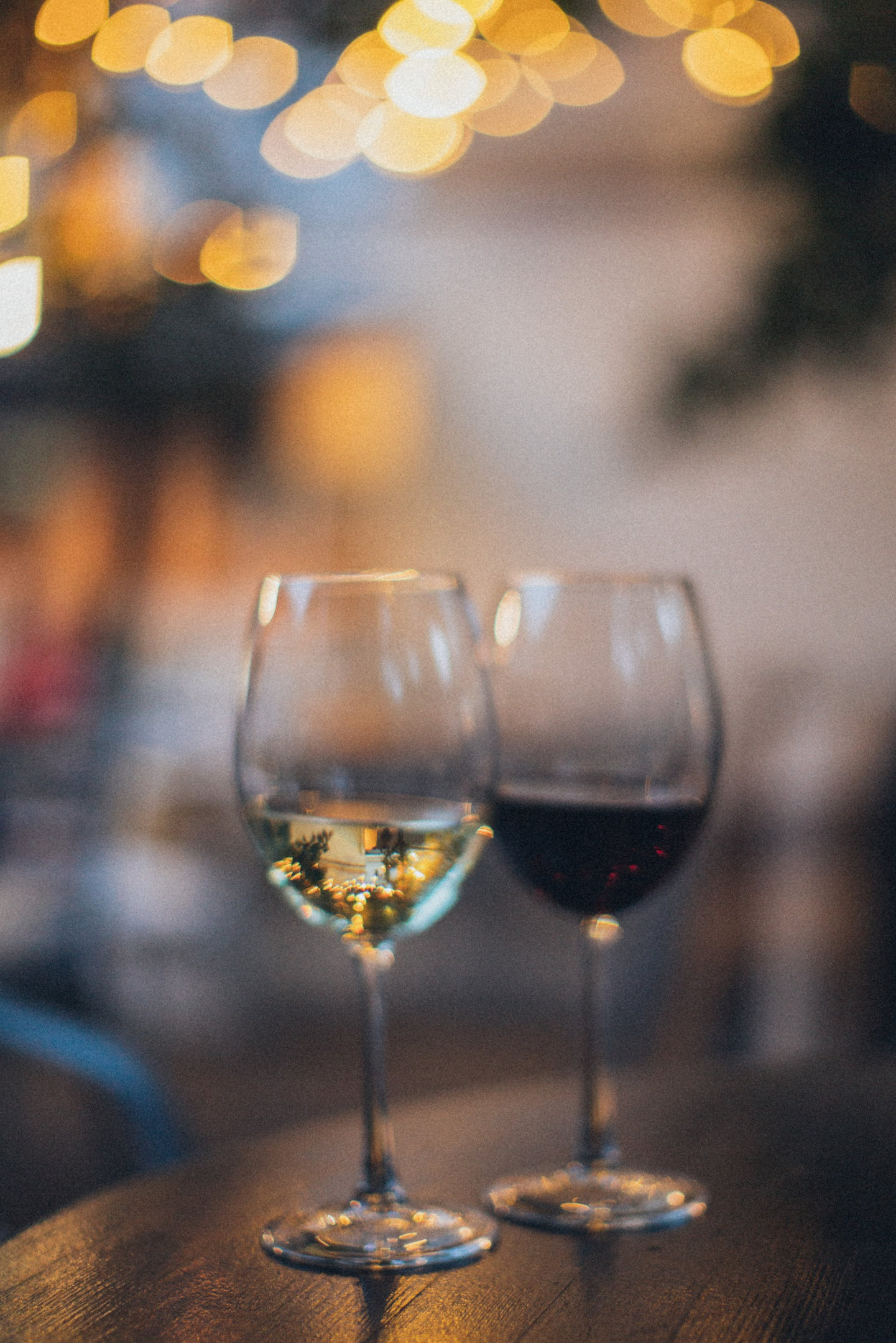 Asheville Wineries
There are only a handful of wineries in Asheville, NC, proper. The two that we will discuss are Plēb Urban Winery and Biltmore Winery. There are many other options that are less than an hour's drive from the city.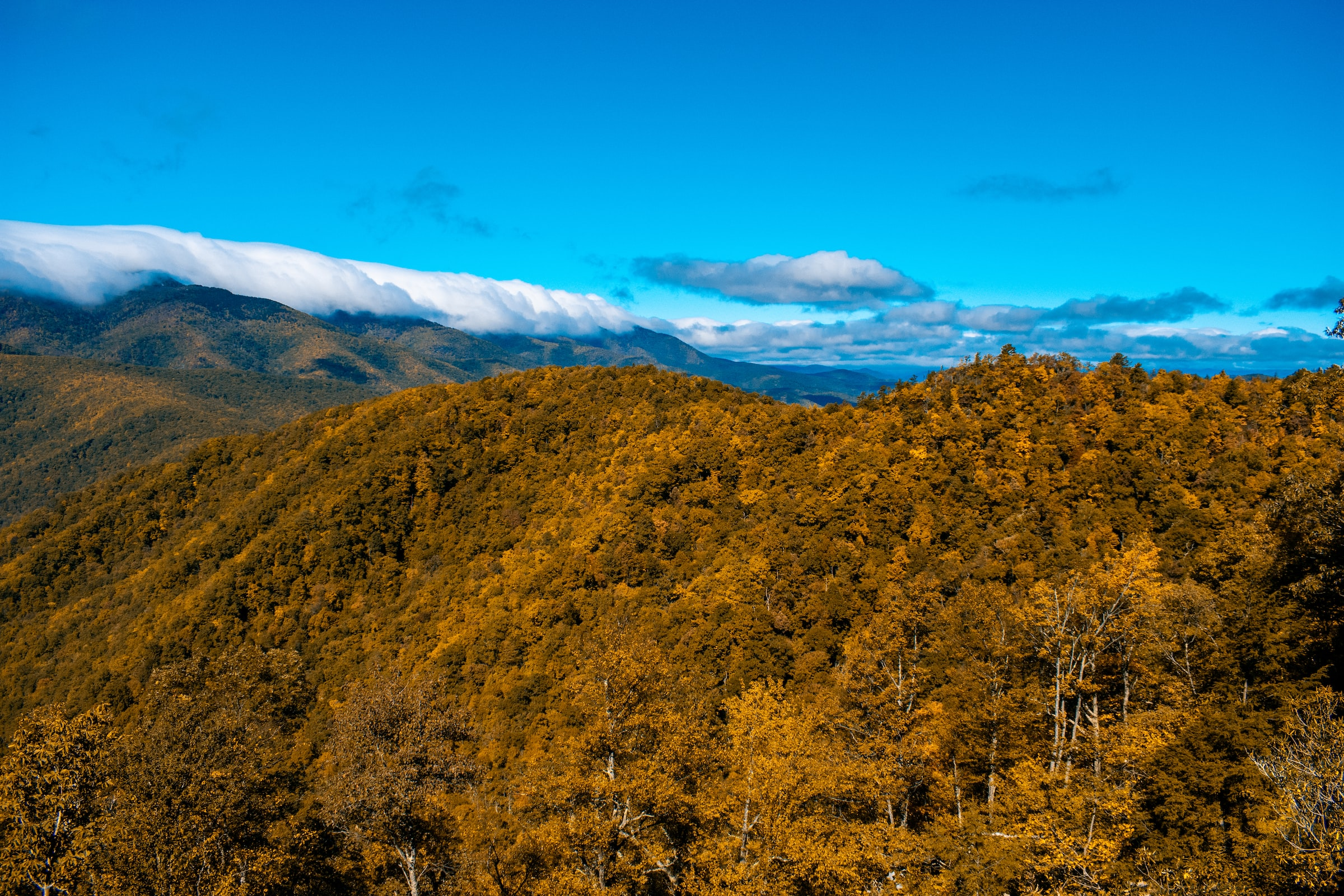 Plēb Urban Winery
This winery can be found in the River Arts District. This district is full of vibrant murals, breweries, and artists' workshops. This Urban Winery is considered one of the best Asheville wineries because of its desirable ambiance and wide-open spaces.
They are not a vineyard in their own right and outsource their grapes from a few local farms from which they then cultivate their own small-batch wines.
We recommend that you try out the wine flight which gives you a seat at a wine barrel where you can peruse some of the fantastic murals in the garage. Outside of the garage you can find several other desirable attractions like the Chop Shop Food Truck, Wedge Brewing, the Marquee, 12 Bones, a skate park, and a lot of urban art.
They also have a wine bar in Downtown Asheville where they can be found next to Cultivated Cocktails.
Plēb serves a Grüner Veltliner, a sparkling Riesling, Chambourcin, and all your favorite classics.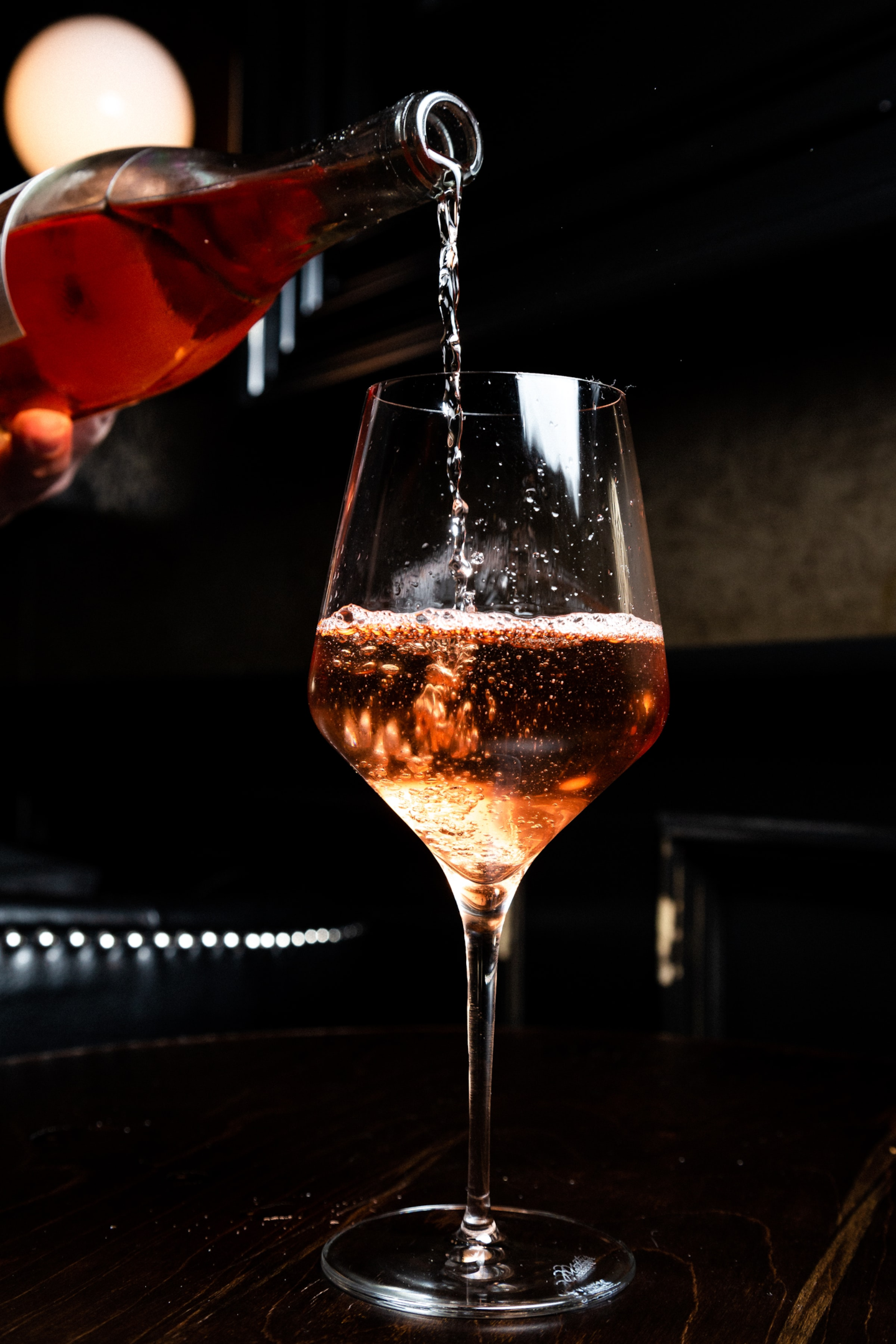 Biltmore Winery
The Biltmore Estate is the biggest home in the United States, and home to Edith and George Vanderbilt. It is also the location of the most famous winery in Asheville, NC. If you're looking for the perfect day trip destination that involves wine and sunshine, Biltmore Winery is the place for you. In addition to the drinks, there are more than 22 miles of hiking trails on Biltmore Estate.
Biltmore has quite a few things to offer visitors; charcuterie, a gift shop, lots of different wines, and winery tours. Despite being a relatively young winery, some of the Biltmore wines have already garnered a great reputation. There is also some out-of-the-ordinary architecture at Biltmore, including a tunnel that leads to the wine store and tasting room.
Entrance to Biltmore is not free; you must either be spending the night, have an annual pass, or purchase a full-priced ticket to gain entry. Biltmore Estate winery is the most visited winery in the Asheville, North Carolina area. However, if you visit the estate winery you can enjoy a complimentary wine tasting.
If you are a wine lover we must suggest that you enjoy one of the Biltmore wine tours during your adventures, including the Biltmore Winery Tour where you can learn how Biltmore Estates makes champagne and you can try their premium wines. Additionally, you can try the Red Wine and Chocolate Tour.
When it comes to the wine you can expect all the classics; Cabernet Sauvignon, Syrah, Chenin Blanc, or Chardonnay.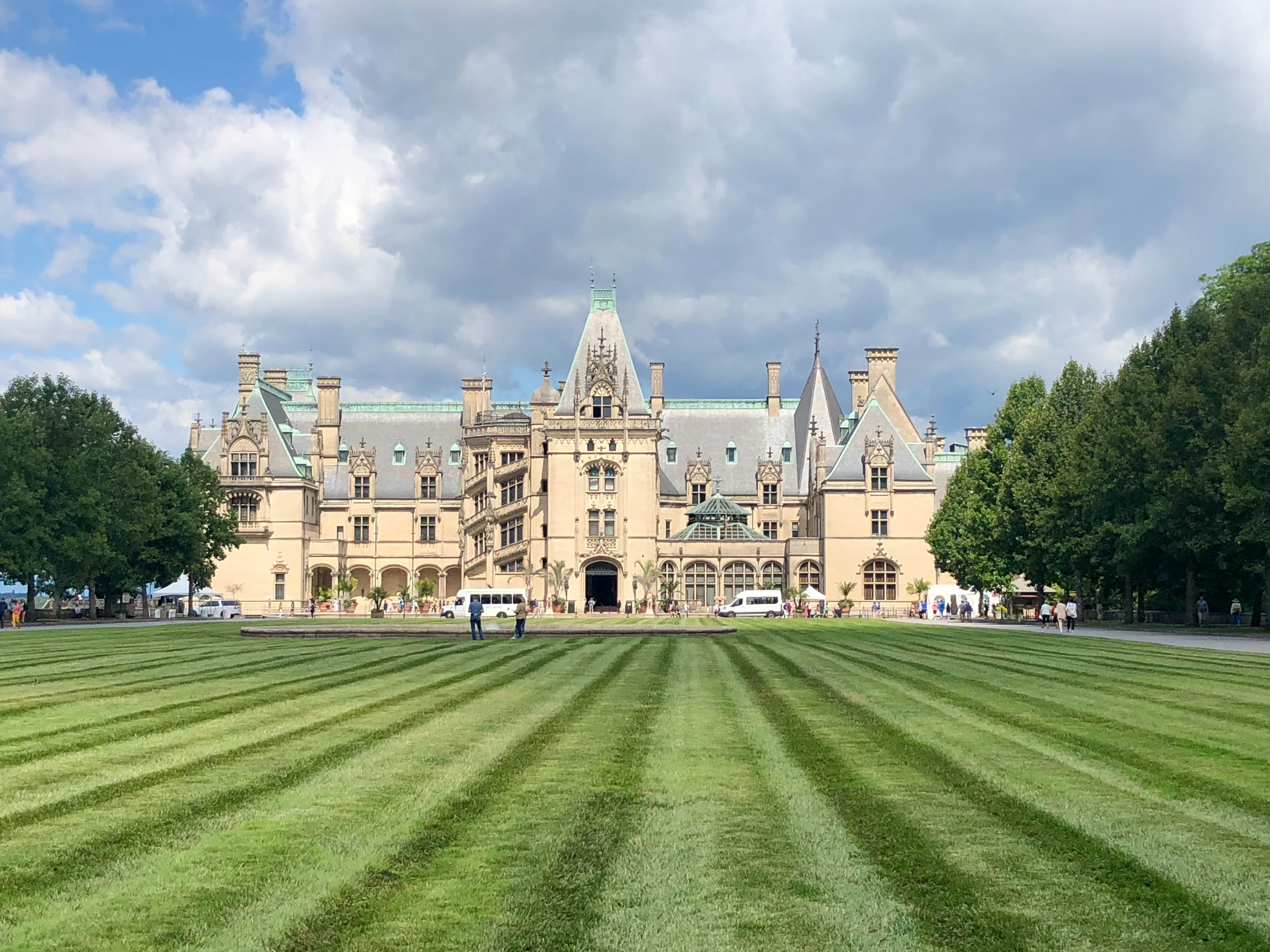 Vineyards and Wineries Near Asheville, NC
The following list encompasses destinations that make for a nice day trip from Asheville, NC.
Linville Falls Winery
Linville Falls Winery is one of the most scenic locations on this list. There is a fireplace, stone patio, tasting room, Christmas trees, pond, and even a barn. Located in Western North Carolina, the location is great for a rest after hiking in Linville Falls, or traversing Grandfather Mountain.
A visit to Linville Falls Winery can involve table service, or a picnic experience where kids can fish (catch and release) in the pond. During winter months you can cut your own Christmas tree. Needless to say, this winery is family-friendly, and as an added bonus, dogs are welcome too.
Linville Falls Winery provides an excellent wine flight selection, after which you can keep a glass. The selection of wines at this farm includes deep-bodied reds, sweet fruity wines, and Rieslings.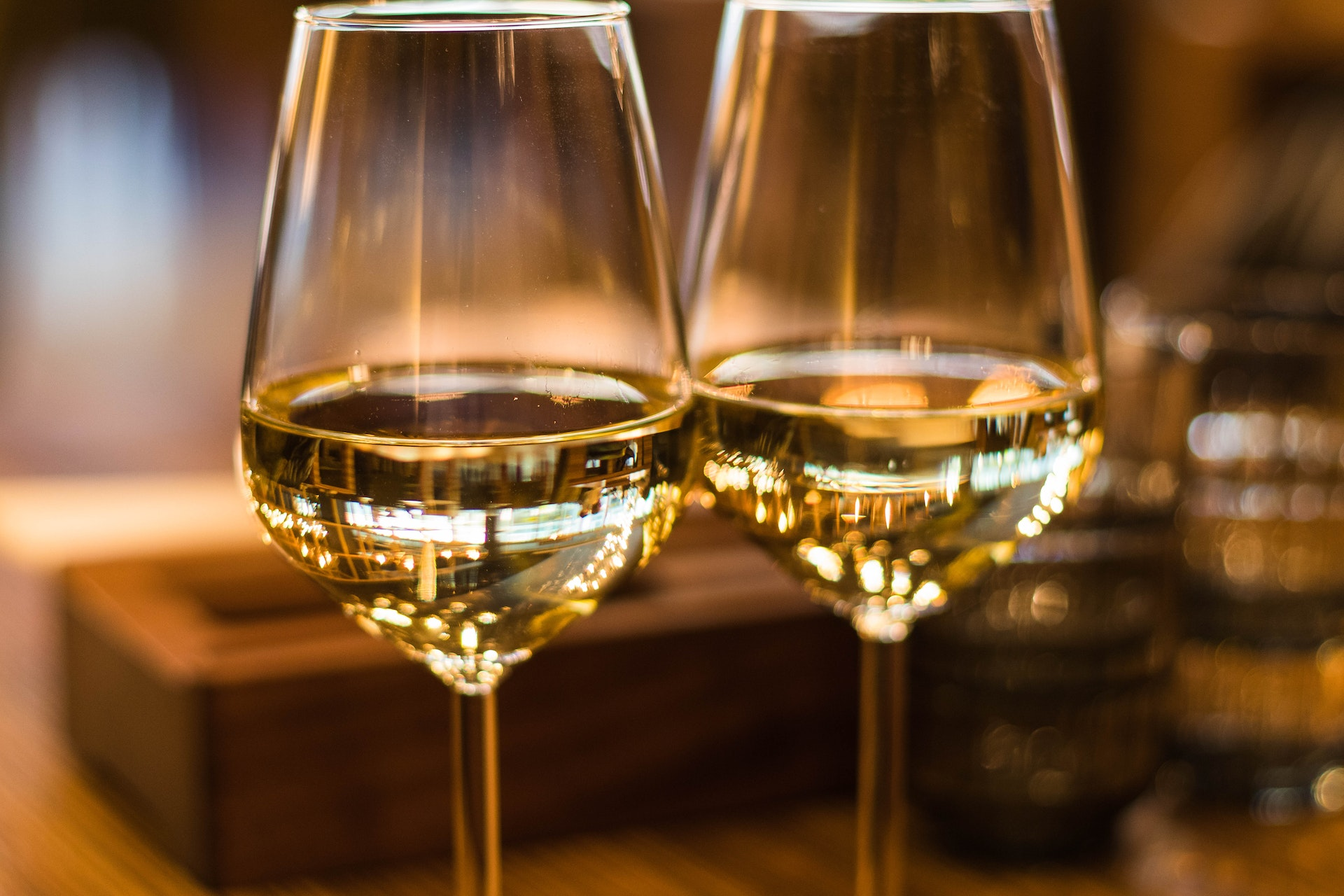 Marked Tree Vineyard
This is one of the younger wineries on our list. If you like wine, however, this is one of the most romantic locations for Asheville couples. Due to its location, this vineyard is often foggy, but in a good way. The ambiance created by the morning fog is truly beautiful.
The tasting room opens up almost completely to the surrounding vineyard and provides spectacular views. There are a number of fireplaces around the property, you can also find cafe tables, Adirondack chairs, and picnic tables.
Of all the wineries on our list, Marked Tree Vineyard has the most unique wine labels that feature beautiful sketches of owls or trees. You can enjoy forest bathing, yoga, and exclusive wine club events at this vineyard.
Please note that you cannot pack a picnic to bring onto the property as outside food and drinks are not allowed. This Asheville winery is family-friendly, and pets are allowed outside the tasting room as long as they are leashed and there are no events scheduled on that day.
Marked Tree Vineyard has unique wines to try, like their Chardonel. You can also order light snacks during your tasting experience.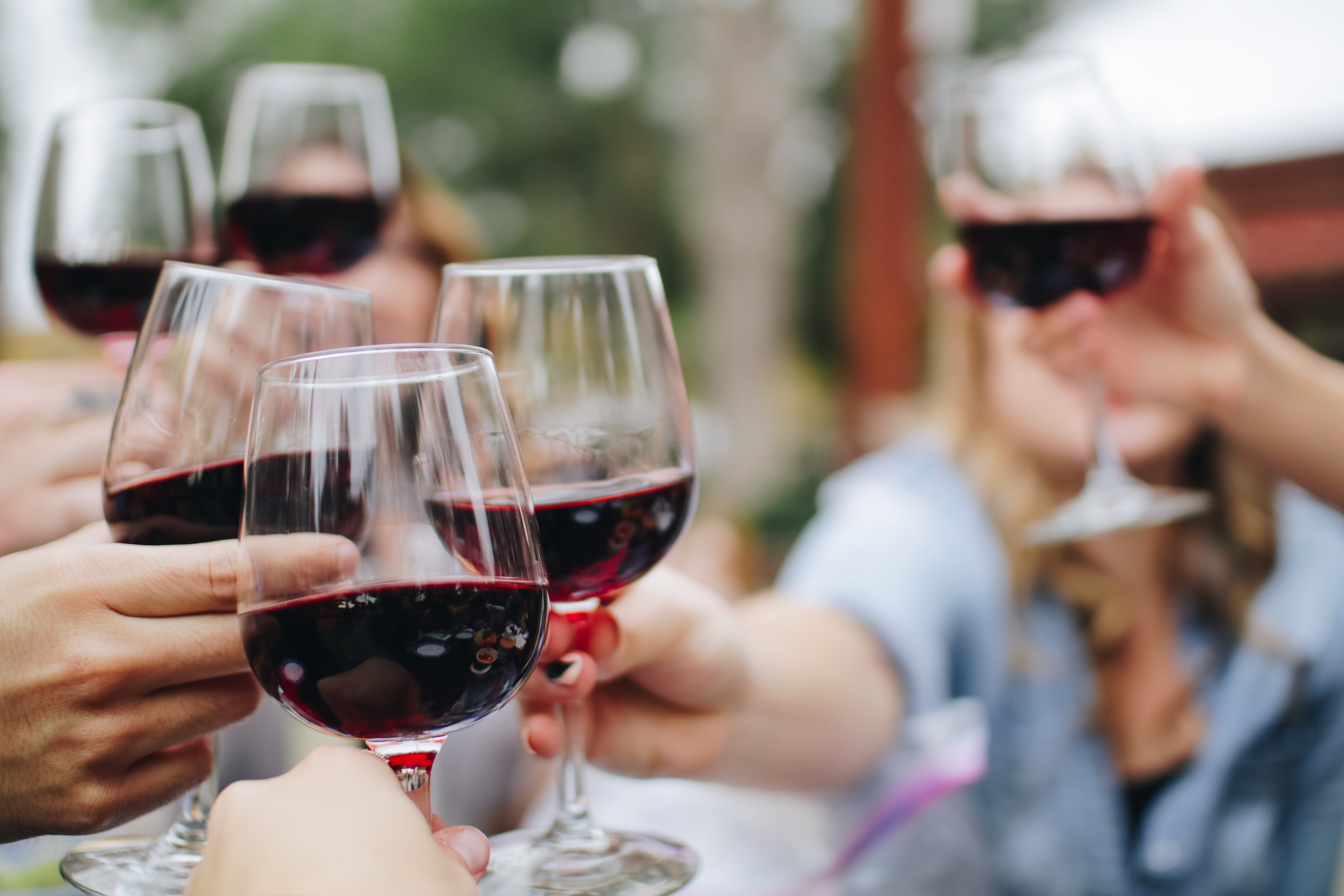 Addison Farms Vineyard
Addison Farms Vineyard is family-owned and has been for four generations. They only make small batches of fine wine including Petit Manseng, Sangiovese, Petit Verdot, and a Cabernet Franc.
Addison Farms is only half an hour drive from Asheville. However, you can still encounter a serene atmosphere which can be enjoyed on their outdoor seating. Inside Addison Farms there are high wood-beam ceilings and an indoor fireplace. Guided tastings can be enjoyed at the bar.
Addison is a great place for wine tasting. Be warned, however, that these are popular, which means that reservations are essential. You can taste six wines and take the glass home with you.
Some favorites at this vineyard include the Cabernet Franc, Tempranillo, Chambourcin, Five Twenty-Five, and the Vitalita. Some of their more unique offerings include the Alchemy Herbal Wine which includes several natural flavors like honey and pepper or floral additions.
This is one of the Asheville wineries that is more on the unique and adventurous side, but still remains one of the best wineries in the area.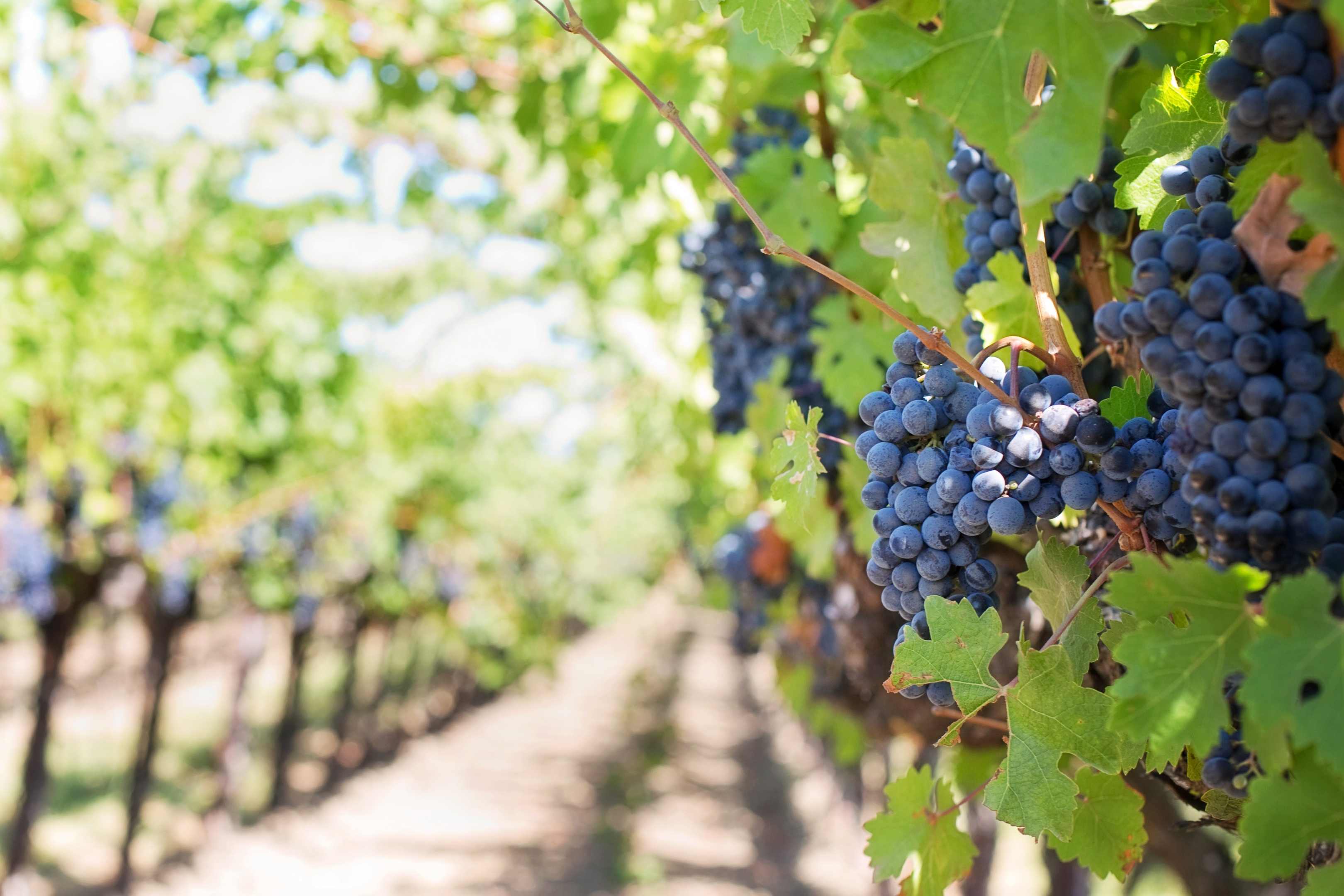 Souther Williams Vineyard
This family-owned farm encompasses 35 acres and is more than 200 years old. At Souther Williams you will find an area that is dog-friendly and has a beautiful tasting room, lawn seating, and a pond. There are also wooden high tops and cafe tables.
If you want a guided tour of the vineyard you will need to make a reservation, but flight tastings do not require bookings. If you are looking for a more exciting wine-tasting experience try the Hike and Sip tour.
You can also find some food trucks on the farm at times. Something to remember, however, is that the winery only allows 21+ visitors and is open exclusively for events from Monday to Wednesday. It is only minutes away from Stone Ashe Vineyards, so feel free to include it in a day trip.
The area in which many of the Asheville wineries on this list are located is the Crest of the Blue Ridge Mountains which was named an AVA (American Viticultural Area) in 2019.
You can view the surrounding vines from the tasting room at Souther William's and some of their top wines include two kinds of Riesling, Regent, Saperavi, Cabernet Franc, Traminette, and Gruner Veltliner.
Wineries In Hendersonville
In addition to wine, Hendersonville is also famous for apple orchards, which means cideries!
Hendersonville is around 45 minute's drive from Asheville and is home to several amazing tasting rooms. These locations tend to be quite close together in the Hendersonville area, so making a day trip to several different farms is quite easy.
Sawyer Springs Vineyard
Sawyer Springs is a less visited winery on the list making it a relaxing Western North Carolina vineyard that is visited more by locals than by tourists. They have mostly outdoor seating, some of which is covered.
There are six tasting wines selected fresh each day and visitors are welcome to picnic at the outdoor tables while they enjoy their tasting. At the back of the property visitors can find springs, and at times you can also find food trucks on-site and weekend yoga classes.
At this farm, you can find interesting North Carolina wine options that are not particularly sweet but still light and fruity with a lot of citrus, coconuts, lime, and pineapple undertones. Some favorite blends include Zinfandel, Cabernet Sauvignon, and Merlot.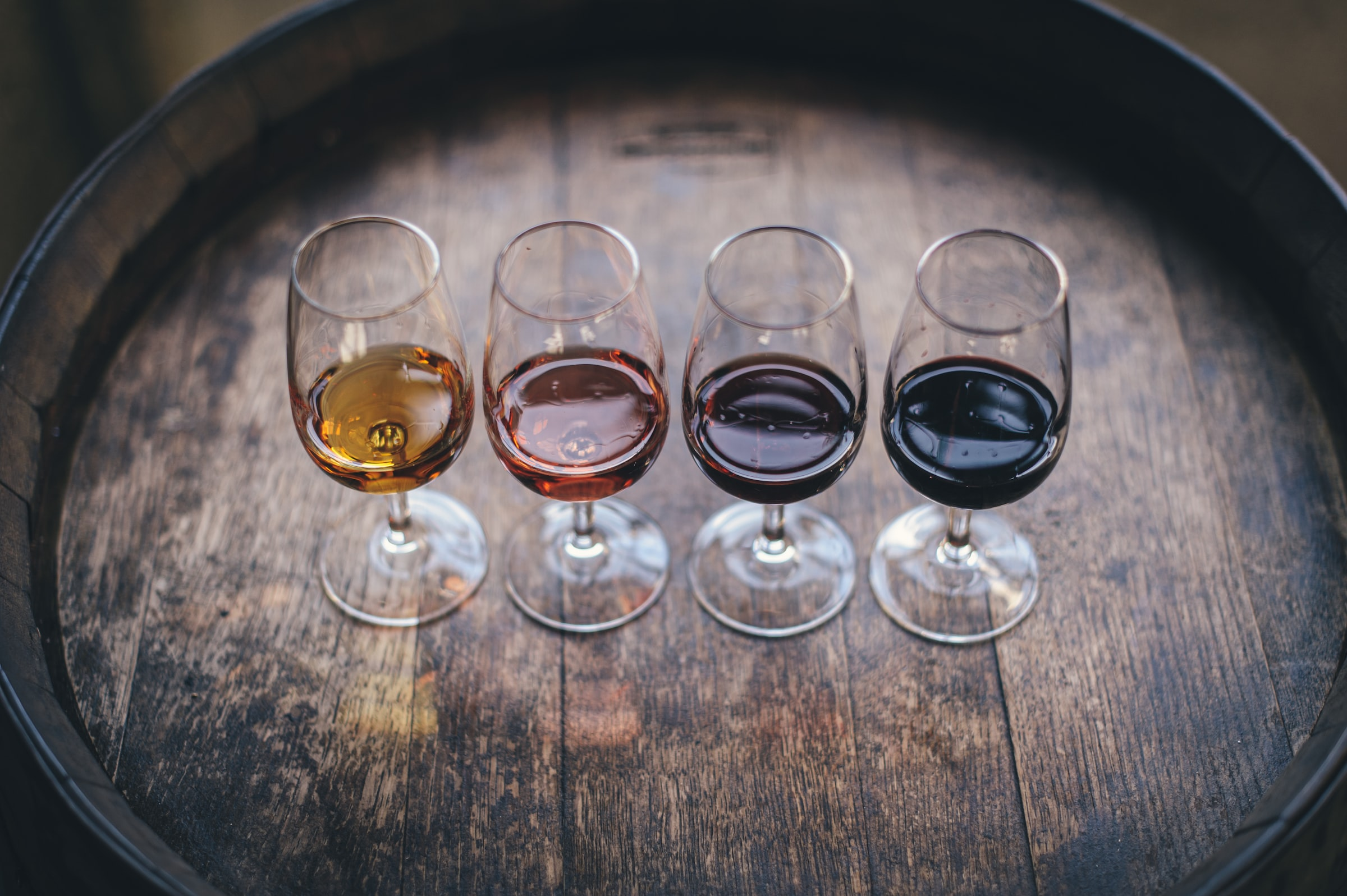 Stone Ashe Vineyards
Stone Ashe Vineyard is another location with some of the best views of the Blue Ridge Mountains in Hendersonville. They are quite young, having opened their doors in 2020, but they have an absolutely beautiful tasting room.
While outside food is not allowed in the tasting room, you may pack a picnic to enjoy outdoors, or you can order a charcuterie board or their boxed snacks. This winery allows only 21+ visitors and if you plan to visit in groups of 4 or more you will need to make a reservation. Dogs are allowed outside as long as they are kept on a leash.
Popular North Carolina wine varieties at Stone Ashe Vineyards include the Cab Franc, Riesling, Chardonnay, Sauvignon Blanc, and Merlot – specifically the Bordeaux-based grape varieties.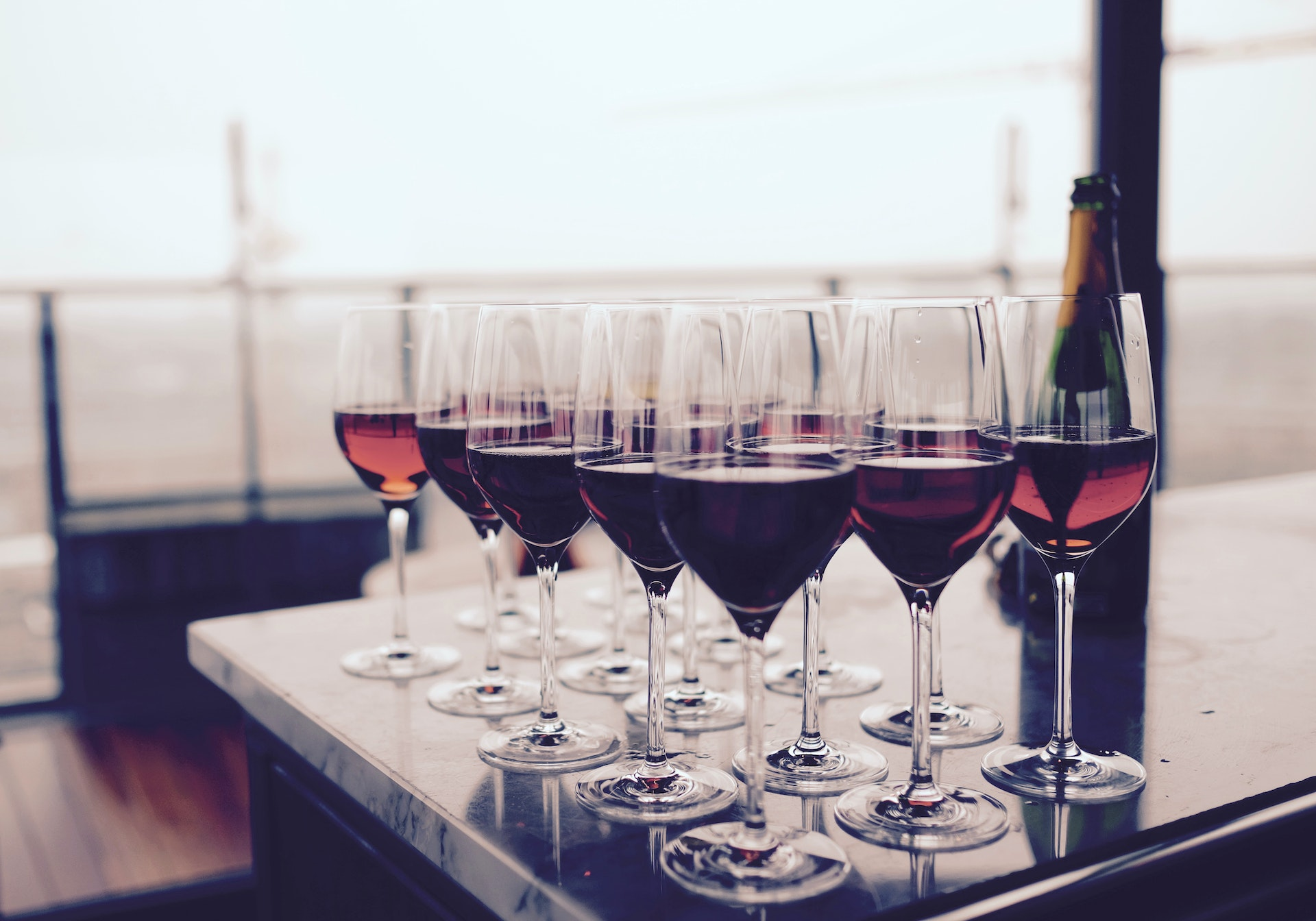 Point Lookout Vineyards
Point Lookout Vineyards provides some great views and amazing wines served in a tasting room with a 30-mile panoramic view of the surrounding mountains. There is an on-site food truck which allows visitors to enjoy dinner while they sip wine and take in the surrounding views. The vineyard itself also has a small food menu to sample while wine tasting.
Like many other Hendersonville wineries, Point Lookout Vineyards has a selection of Petit Verdot, Merlot, Cabernet Sauvignon, Chardonnay, and Riesling. They are also known for their adventurous blends and meads!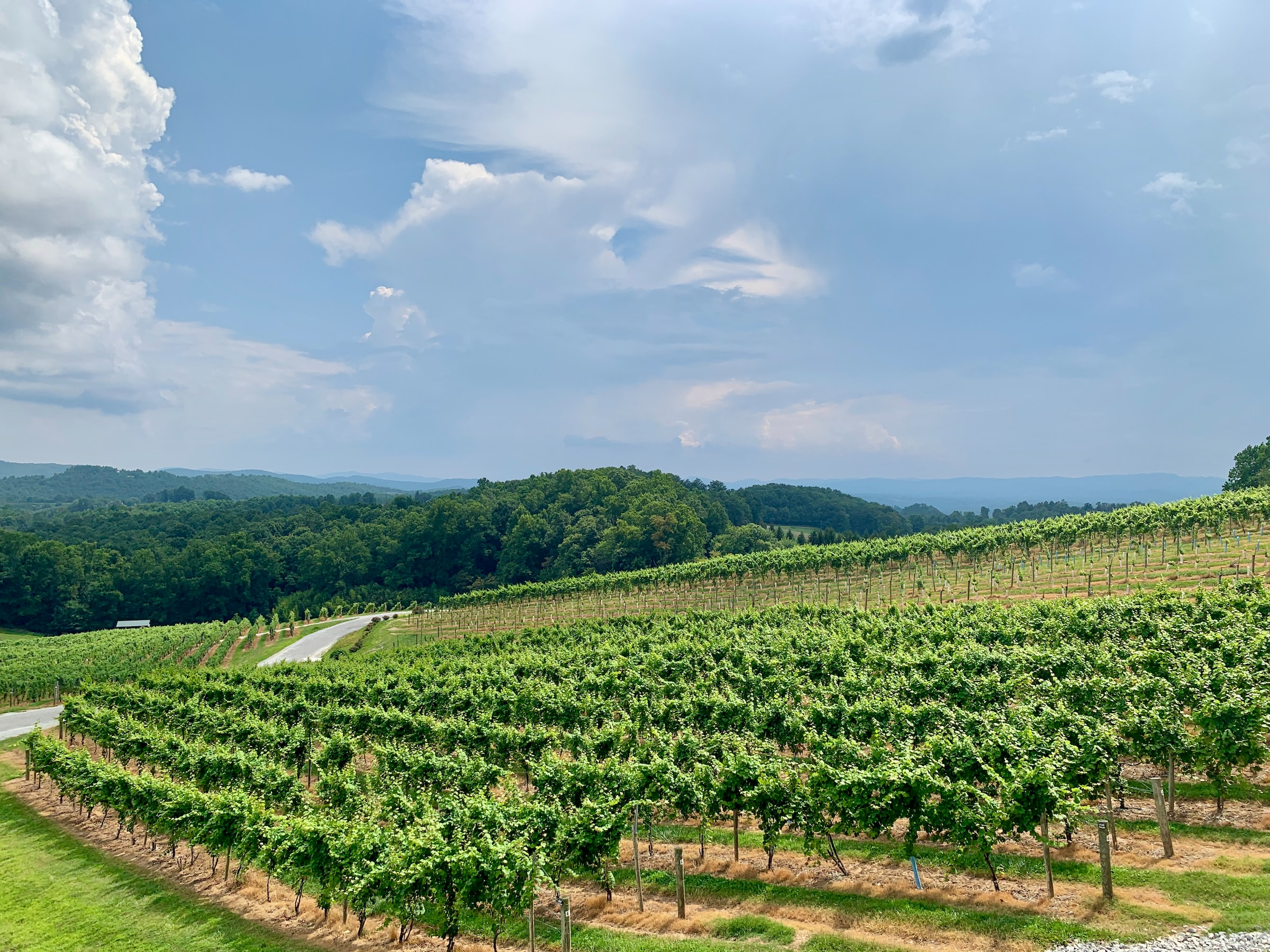 Saint Paul Mountain Vineyards
One of the oldest wineries near Asheville is the Saint Paul Mountain Vineyards which has two additional locations in Flat Rock and a cidery that form part of the Saint Paul Mountain Farms.
The Saint Paul Mountain Vineyards location has an open-air patio and a stone fireplace and at some times during the year, when you go wine tasting, you might have a homemade stew served with your tasting.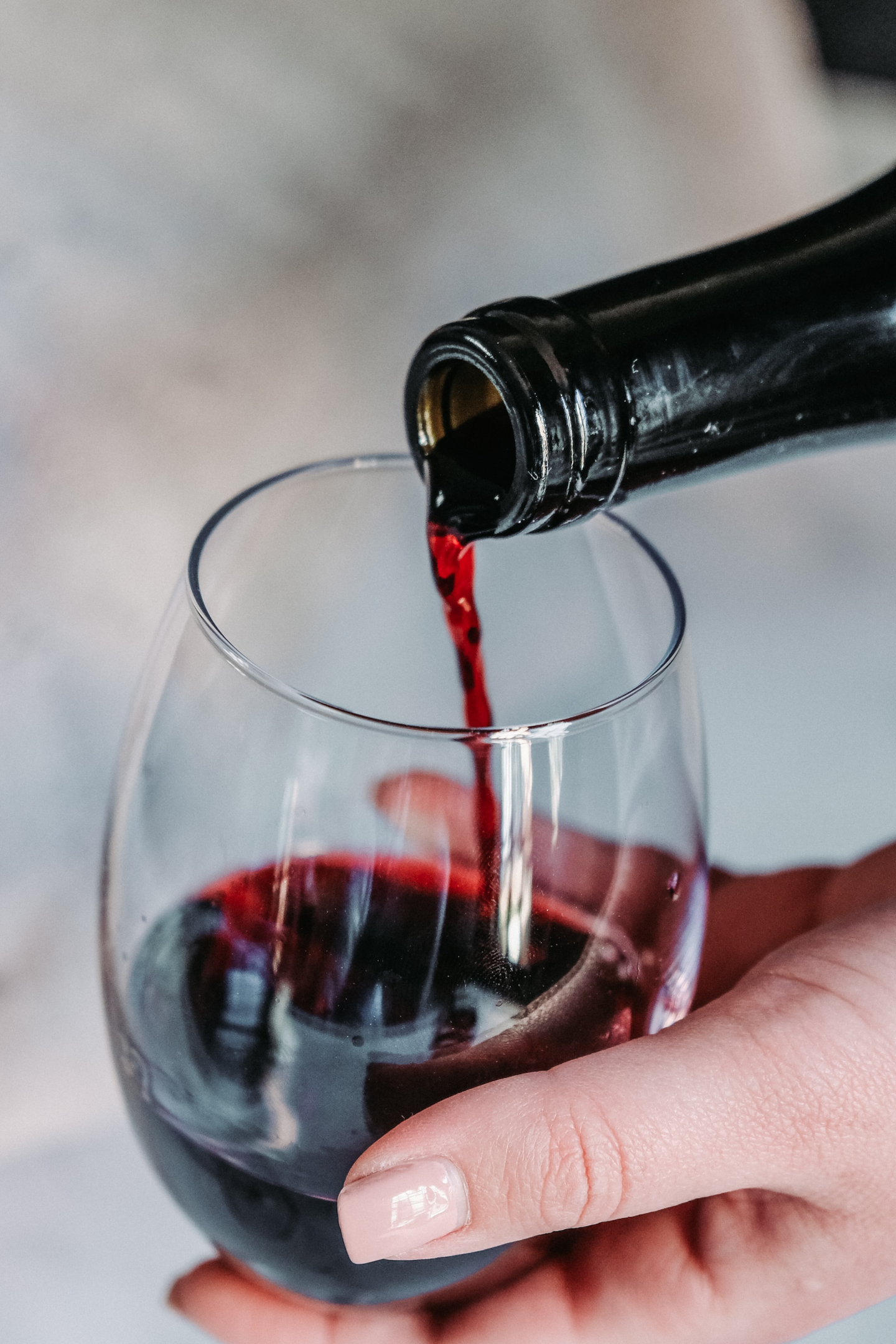 Burntshirt Vineyards
Burntshirt Vineyards has been voted as one of the top Asheville wineries and one of the best wineries in North Carolina. The vineyard offers seasonal wines like Spiced Gluhwein and their Rock Bottom Red.
Around the patio you can see a fireplace, a weeping angel fountain and a great view of the vineyards. A more unique sight to Asheville, North Carolina vineyards is that Burntshirt hangs wine bottles from the trees. You can also take wine tours and visit the gift shop.
Burntshirt Vineyards allows pets around their outdoor spaces. You can sample several wines during the wine-tasting experience and take home a complimentary wine glass. Some favorite Burntshirt Vineyards wines are Villa Rosa, Apple Wine, Vidal Blanc, Cabernet Franc, Cabernet Sauvignon, and Merlot.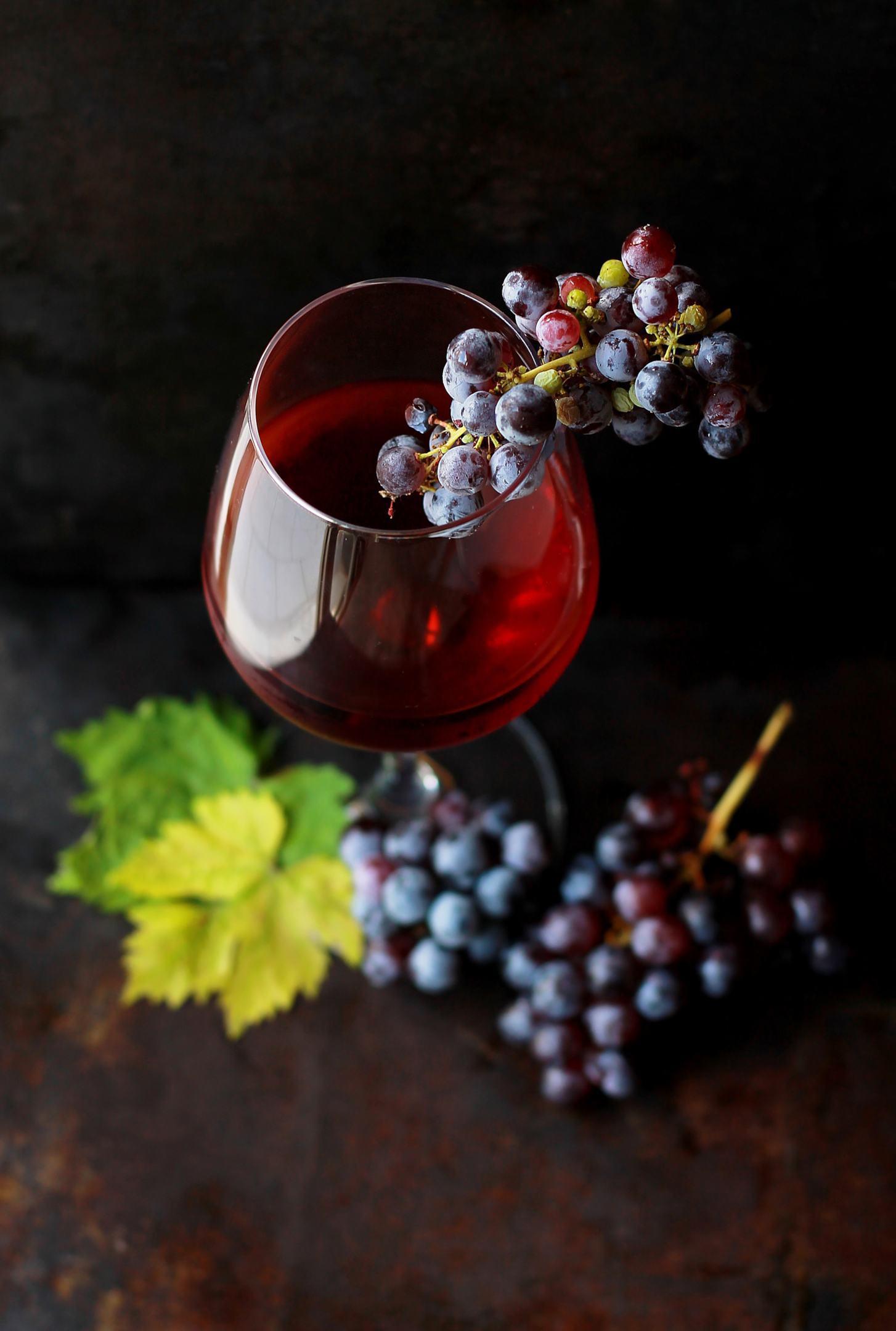 Tryon Foothills Wineries Near Asheville
Parker-Binns Vineyard
In Mill Spring, at the Tryon Foothills, you can find Parker-Binns Vineyard, where you can have wine and on-site burgers. It is easy to make a day trip out of Parker-Binns, Mountain Brook, and Overmountain Vineyards.
Parker-Binns is a family-owned winery that has been in the family for multiple generations. There is an Airbnb on-site and it is one of the more popular wineries near Asheville. If you visit this winery near Asheville NC enough you will likely have met most of the family members at one point or another.
The covered tasting bar is outside and there are several Adirondack chairs around Parker-Binns Vineyard. You can order from the Burger Barn and take a seat at the wine-tasting bar – the Burger Barn even has a kids' menu.
At Parker-Binns, you can savor some sweet wine in the form of the Muscat, or a drier option like the Petit Manseng. Of course, there are many traditional varieties on offer as well, like the fancy Reserve Chardonnay, or the more common Merlot, Cabernet Sauvignon, and Cab Franc.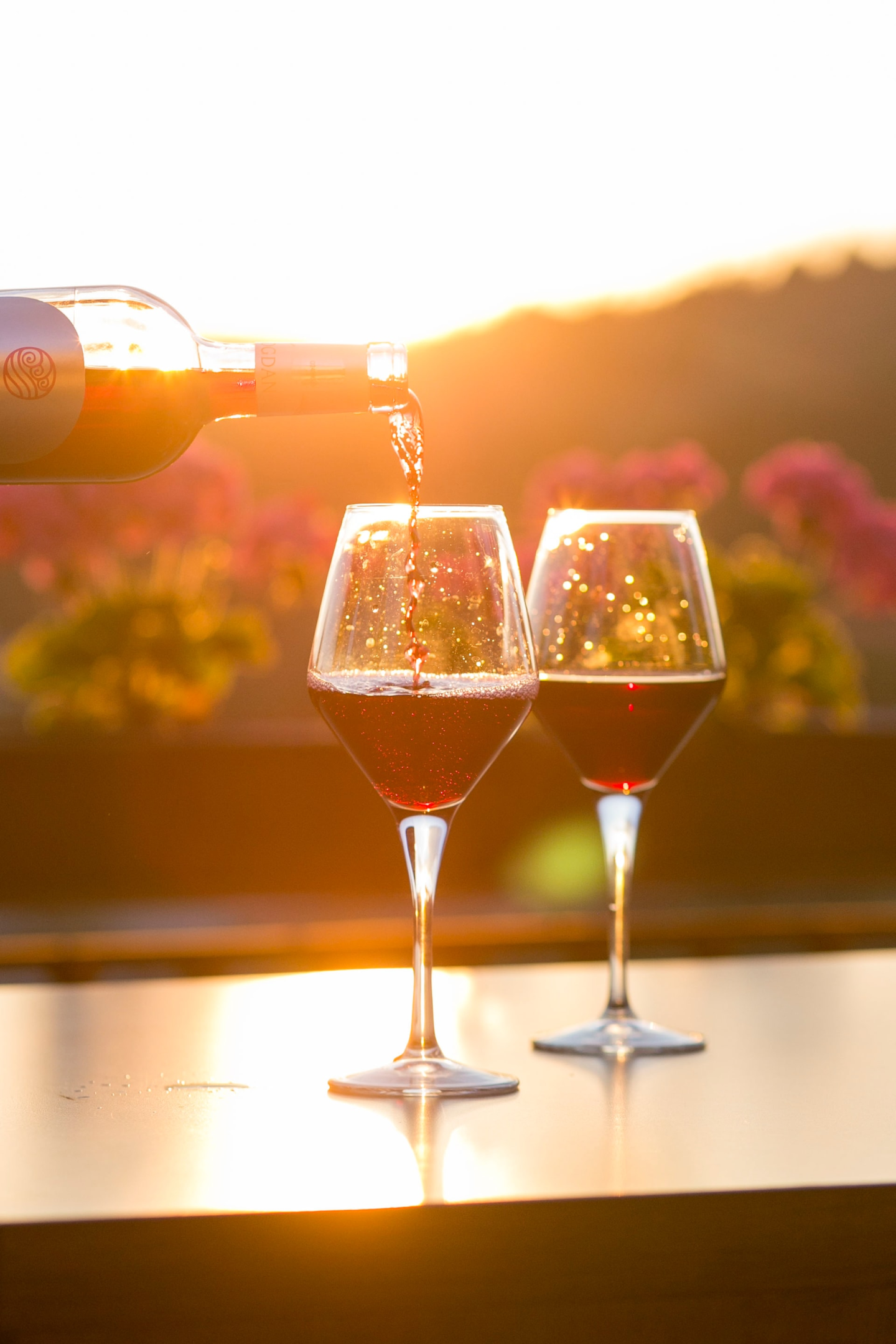 Overmountain Vineyards
Overmountain Vineyards is about an hour outside downtown Asheville at the Tryon Foothills. This family-owned farm has luxury villas, an indoor tasting room, outdoor seating, and amazing views. You will also find some really interesting events hosted at the Overmountain Vineyards like alcohol ink art painting evenings.
As one of the top Asheville wineries Overmountain sees larger groups of visitors that undertake black van tours. Try the unique Overmountain dry Muscadine wine, or the more common Petit Verdot, Petit Manseng or rich white Port – which is rare in wineries near Asheville.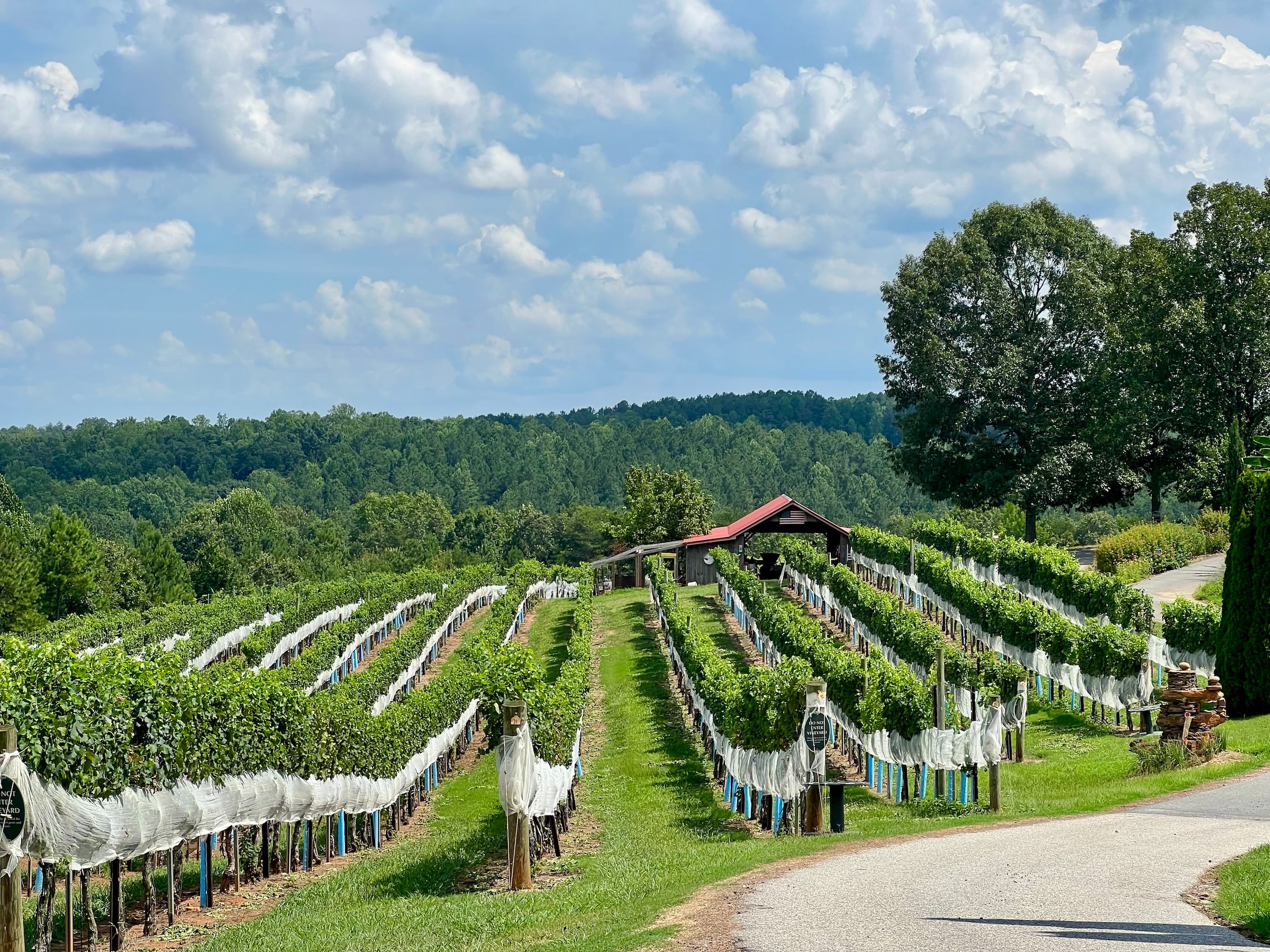 Wineries Between Asheville and Charlotte
Southern Charm Winery
Southern Charm Winery is in Lincolnton which is a great place for a laid-back visit. You can find a used bookstore, restaurants, walking trails, a brewery, and good food in this quaint town. Unlike other wineries near Asheville NC that we have featured, this location is only a wine shop with an added tasting room and not a full vineyard. Wine tasting here is good, but not suited to a full-day trip.
WoodMill Winery
WoodMill Winery serves mostly Scuppernong and Muscadine wines and is around 20 minutes outside Baker Buffalo Creek. Grab one of their delightful wine slushies, but bear in mind that most of the wines that can be sampled here are on the sweet side.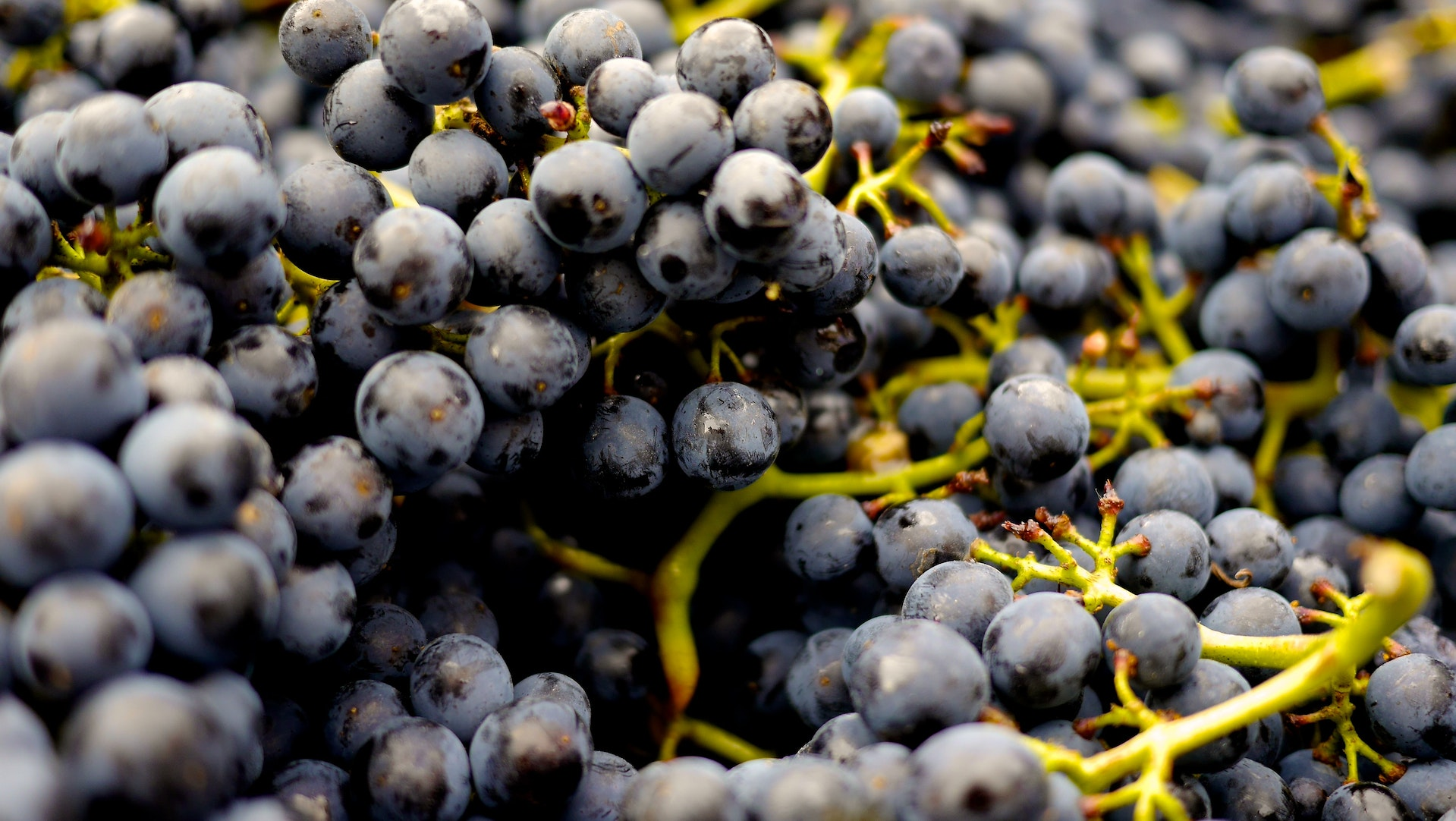 Baker Buffalo Creek Vineyard And Winery
Baker Buffalo Creek Vineyard is one of the best wineries near Asheville when it comes to scenery. It is one of the longest drives from Asheville that we feature here but it is worth it. You are welcome to take a seat by their well-known red barn or anywhere else on the lawn. When it comes to atmosphere, this is one of the top wineries on our list.
Their barn is available for rent as a wedding venue along with the chapel on-site. In honor of their dairy farm roots, their wine flights are served in tiny milk jars. Most of their wines are on the dry side, such as Chambourcin, Cab Franc, Merlot, Chardonnay, and Riesling.