Portland's coffee scene is an important part of the local community of coffee drinkers. Finding good coffee in Portland is quite easy, but one must find the best Portland coffee shops for one's own individual tastes. There are few things better than a steaming cup of excellent coffee to start your day. And Portland is known as the Third Wave of coffee due to the care and attention to detail that Portland cafes take such pride in.
We have made a list of the great Portland cafes that we absolutely support in the delivery of good coffee and the satisfaction of coffee lovers abound.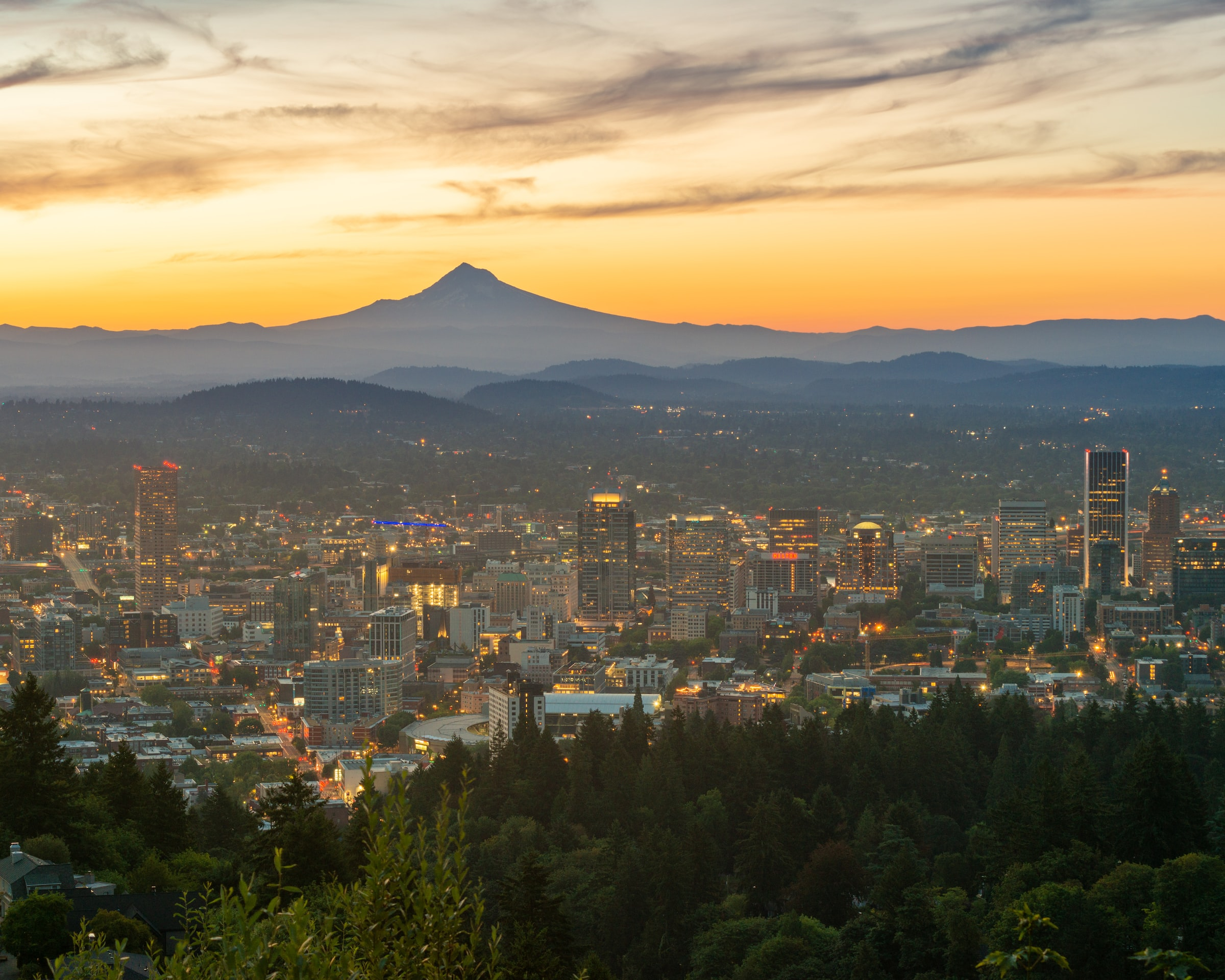 Best Coffee Portland, Oregon
The Dragonfly Coffee House
If we're discussing the best coffee shops in Portland then we have to mention The Dragonfly Coffee House. A significant reason for this coffee shop ending up on a list of the best cafes in Portland is due to its cozy community vibes, the classic kind that we might have believed are long gone. Northwest Portland locals love this classic local community coffee shop.
The atmosphere is warm and welcoming and it is often full of patrons either working or chatting with friends. Patrons are expected to linger, so if you are lucky enough to find an open seat, rest assured that it will be yours for as long as you like without complaint.
Check out their house specialty coffee, have some pastries, or order the chai. It is not uncommon for people from all areas of Portland to favor The Dragonfly Coffee Shop, making it a definite contender for one of the best Portland cafes.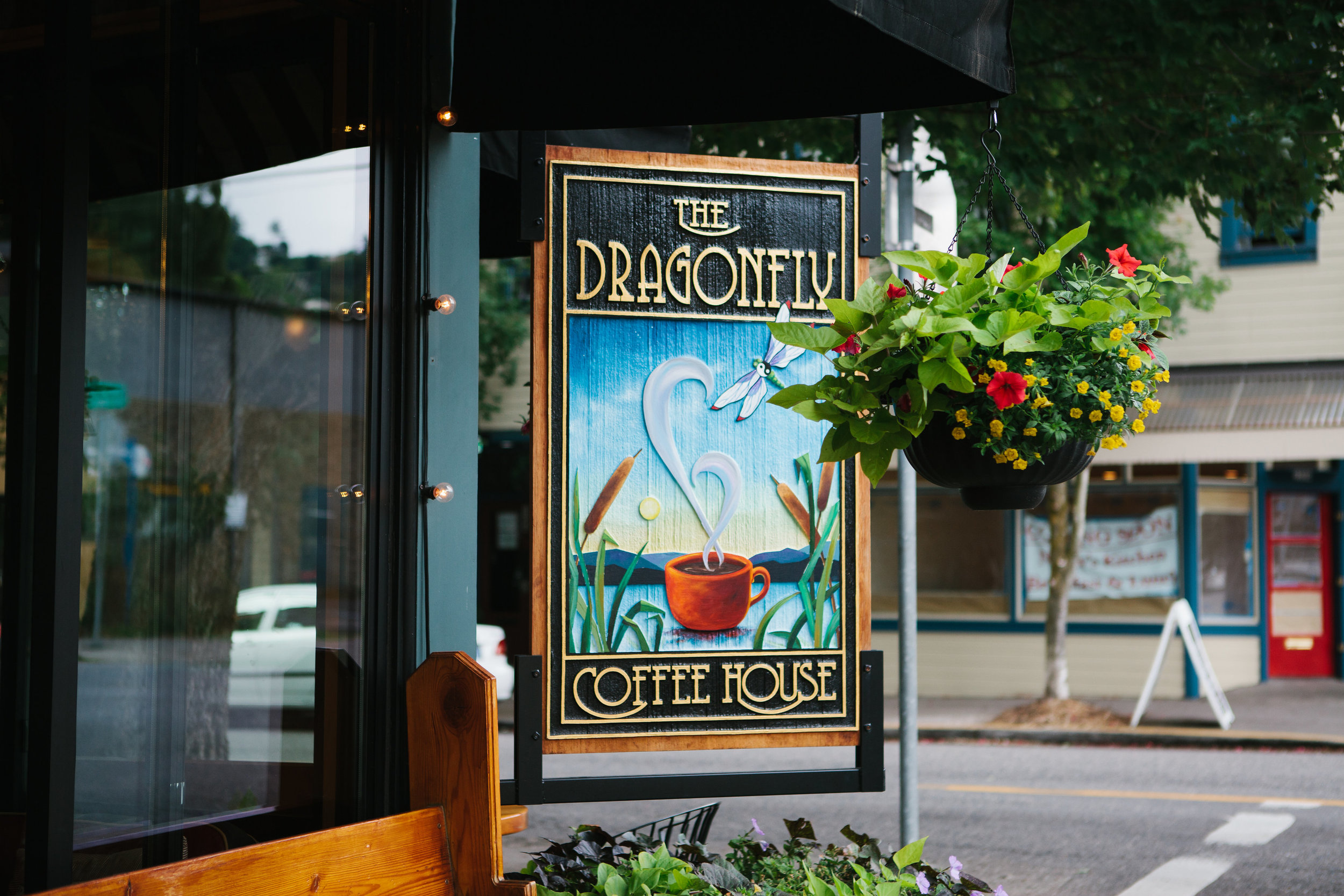 Sisters Coffee Company
The Sisters Coffee Company has a few different coffee shop locations in Oregon, specifically in Bend, Portland, and the flagship location in a more rural part of Oregon (Sisters). They serve some of the smoothest coffee we have ever had, without having to add milk for creaminess. They have a selection of espresso-forward drinks, but there are also a number of teas and milky coffees on the menu.
Water Avenue Coffee
Water Avenue Coffee has been around since 2009 and is devoted to the people. A new location in downtown Portland opened in 2016 and people were absolutely thrilled. It is one of the most popular coffee shops in the city where the lines are always long because the coffee is always great.
Because the Water Avenue Coffee Co. sells its coffee beans to other coffee shops and outlets as well, you can find their coffees at a number of Portland locations. Their pours are exceptionally smooth and sometimes even cream drinkers might want to pass on the preference just to savor the purity.
If you go directly to the Water Avenue Coffee shop then we recommend trying out their baked goods too. They are to die for, and the rest of the breakfast menu is equally delicious.
Barista
The Portland coffee scene is one of the best in the nation, but deciding on your personal favorite can be tricky when most of your options are fantastic. Generally speaking, the best coffee shops that tend to withstand the test of time are those that do not fuss. They provide the perfect cup every time by simply sticking to the basics.
As one of the best cafes on our list, Barista is no different. Their first location in 2009 was the Pearl, and several locations in Portland have followed over the years. But many patrons will still count the original coffee shop as their favorite. Bear in mind, however, that it is a very small shop that only allows for five guests at a time.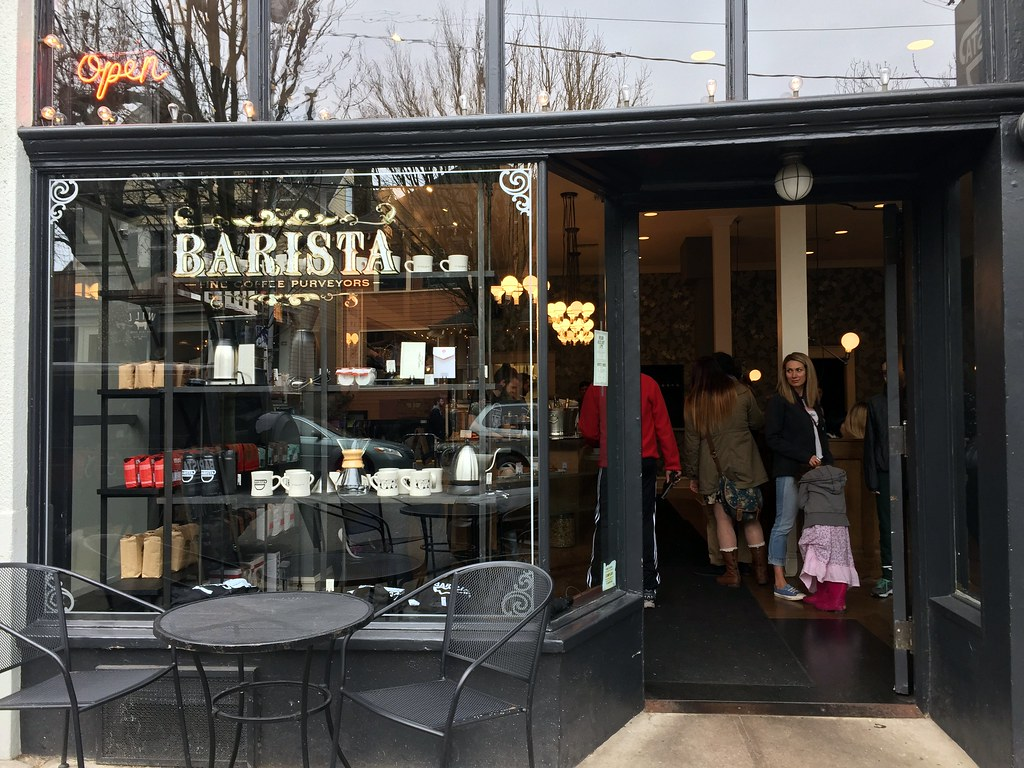 Heart Coffee Roasters
Heart Coffee Roasters lives up to its name. Today they have beautiful interiors and exceptional quality coffee, but they were originally just a married couple roasting coffee beans from home.
As with other fantastic coffee shops in Portland patrons come to work here, or have a working lunch with colleagues or clients, or there are people popping in from all over on their way through town. These coffee roasters take their craft seriously and even the simplest order is executed to the finest detail to ensure perfection every time.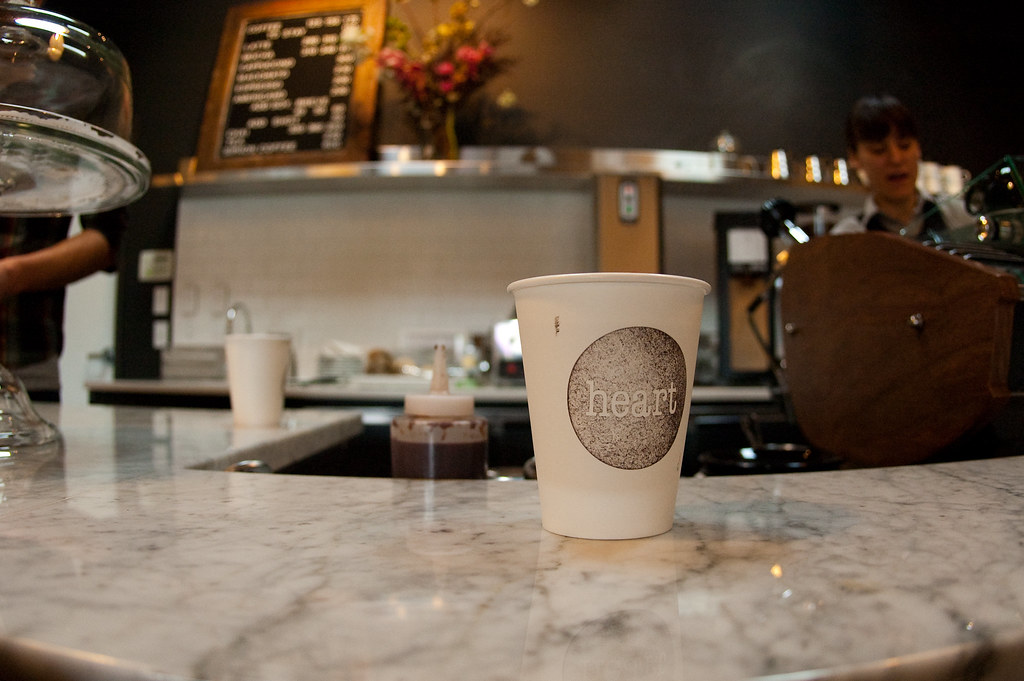 Oui Presse
At this coffee shop in Southeast Portland you won't only walk into the alluring aroma of roast coffee, but also fresh baked goods. Oui Presse is especially popular in the afternoons for a long chat with a friend over a delicious bite to eat and great coffee. Unlike at most coffee shops in Portland, here you can also take home a handmade pair of bunny slippers over the holiday season!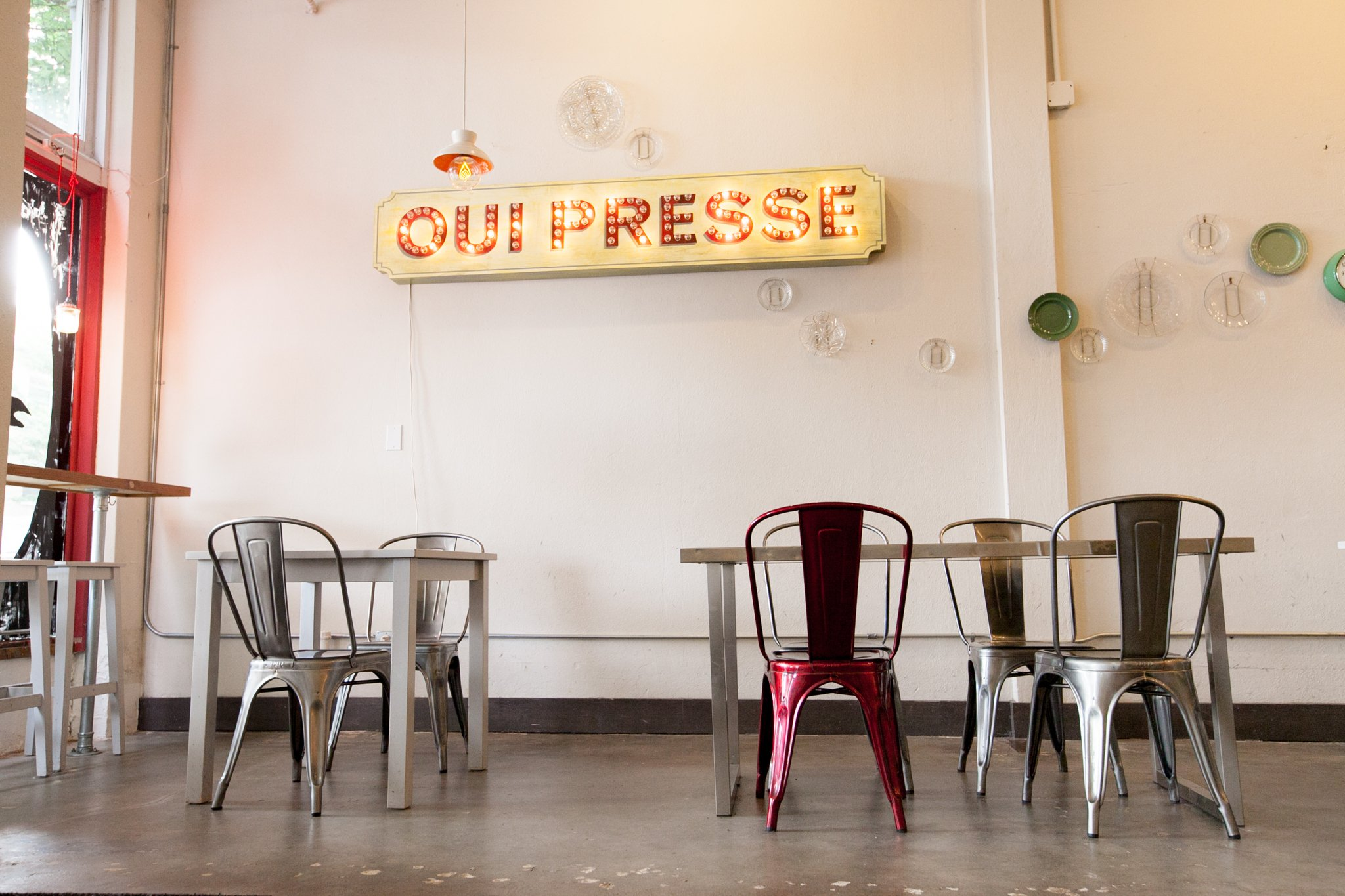 Never Coffee
Never Coffee is a well-known fixture on Instagram and is recognizable by its colorful and light-filled interiors, along with its great coffee. Even the lattes and ceramic mugs they are served in are colorful. Overall the atmosphere is cheery but relaxed. In addition to the standard options, Never Coffee also features seasonal flavors like shishito peppers, fennel, and yuzu on their coffee menu and their beans are sold in colorful bags to further honor the cheery attitude. The overall emphasis of these coffee roasters is creativity, and their inventive and exciting coffee flavors make this abundantly clear!
Coava Coffee Roasters
Coava Coffee is the kind of coffee that doesn't even require specialist equipment to make a coffee lover's dreams come true. Even the most robust of flavors are easily produced with the most basic of equipment and techniques. Like other coffee roasters on our list, Coava sells their beans to several coffee shops in Portland, meaning that you are sure to encounter them some time or another.
What is particularly impressive about Coava Coffee Roasters is the fact that they have something that every coffee lover can enjoy, which is extremely rare. Their specialty drinks are pour-overs as opposed to the traditional latte art. The coffee here is real coffee to the point where the cream just isn't necessary.
The rustic industrial vibe that relies heavily on natural light can be found at all three Coava locations, all of which are in Portland. Baristas are knowledgeable, friendly, and always willing to share what they know about their coffees.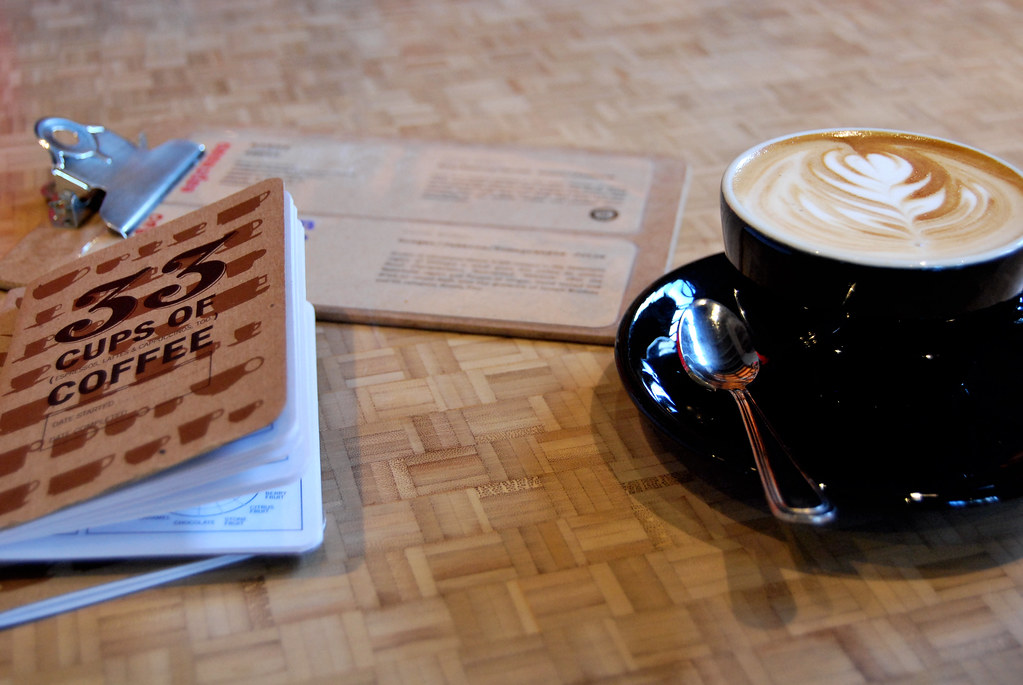 Caffé Umbria
As one of the best coffee shops in Portland, this Italian Cafe is rising through the ranks quickly. The baristas are fantastic, and the coffee is noticeably smooth. The downtown Portland location is especially well known. While their americanos are pretty amazing, their oat milk latte is even more fantastic.
Behind the Museum Cafe
This Japanese Cafe is home to the best matcha in Portland. While they serve great coffee and are known for their drip coffee, you can also enjoy their various Japanese treats like the fig cookie and their selection of tarts. If you prefer something less sweet, they also serve a selection of savory dishes, including onigiri or miso soup. Their espresso drinks are expertly crafted and sure to delight. In the summertime we strongly recommend trying the ice cream when you can choose from indoor or outdoor seating.
Stumptown Coffee Roasters
Stumptown Coffee Roasters is one of the original third-wave coffee shops in Portland, and remains one of the places to catch the best coffee in Portland. It originated in 1999 and today takes up several locations across the US. It is undoubtedly one of the best coffee shops in Portland, Oregon though and this is plain to see by the steadfast devotion of the locals. Stumptown Coffee serves some of the best latest we have ever had, and you can take a bag of whole beans home with you where it can become part of your own coffee routine.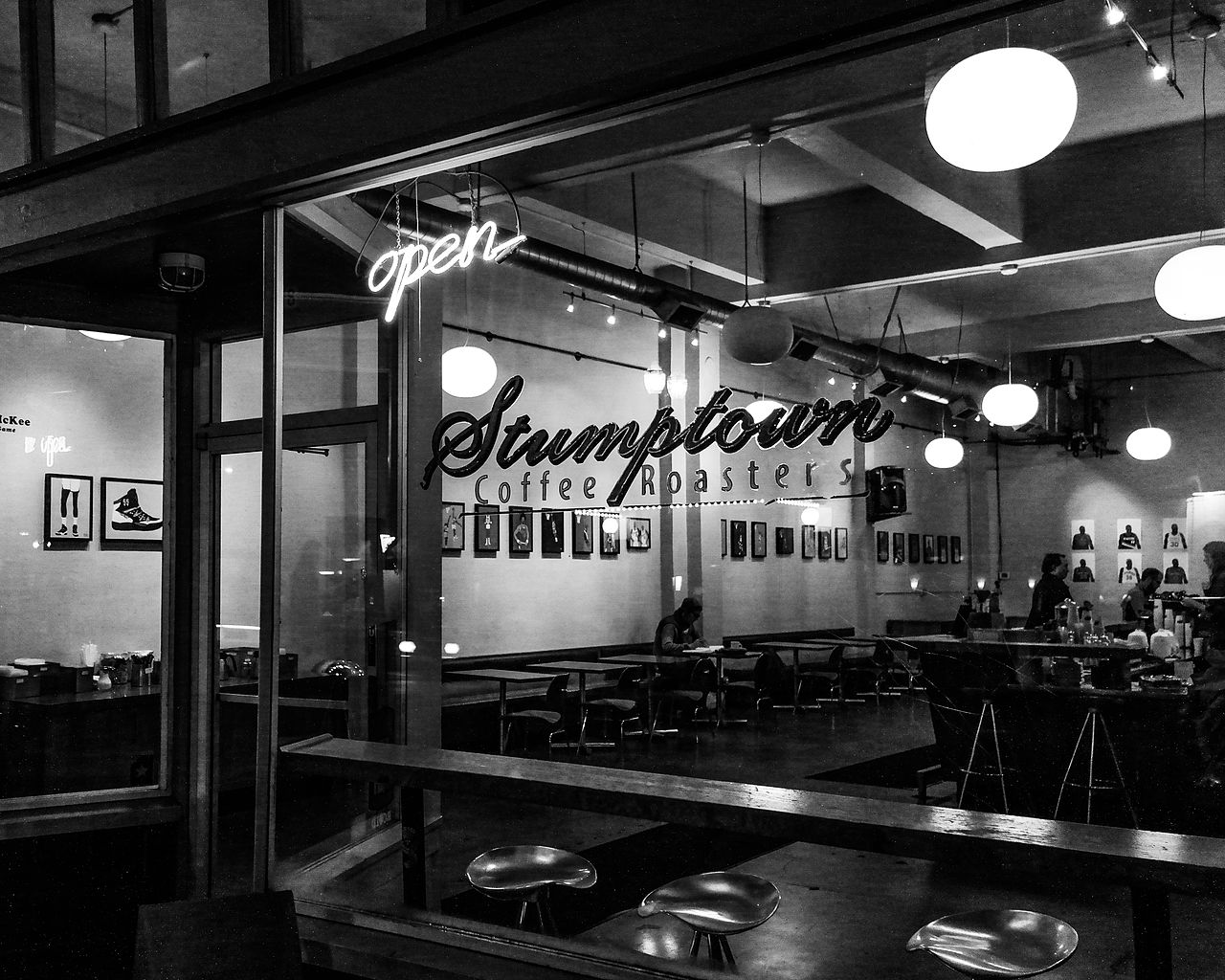 Proud Mary Cafe
The Proud Mary Cafe breathed life first in Melbourne, Australia. They quickly became exceptionally popular and then decided to move even further and open a small location in Portland, Oregon. It did not take long for this location to gain as much popularity as their Melbourne location. Today it is the perfect place to enjoy a relaxed brunch or grab a quick coffee.
As one an establishment that serves the best coffee in Portland, we must admit here that Proud Mary serves coffee that is on the more expensive side, but that is due to the care and expertise that goes into the making of it. With every cup that you order you will receive a card that educates the drinker on the finer points of the beans your drink was made from, and the coffee farms they were picked on.
Their flat white is particularly nice, but you might select a coffee bean that you are not that familiar with. Their coffees are divided into four categories: wild, curious, mild, and deluxe. We are sure you will find something at Proud Mary to warm your heart.
Keeper Coffee
Keeper Coffee opened in 2020 and has managed to survive this difficult time by knowing and understanding coffee better than most other coffee shops around. They also serve a selection of homemade pastries, and the combination of this often means for lines standing out the door.
The decor and feel of this coffee shop are classic and endearing. The atmosphere is welcoming and relaxing and the coffee is divine. They serve Coava Coffee (which we discussed earlier on the list). Their menu is seasonal and delightful, and even their syrups are homemade and seasonal like jasmine and elderberry. We recommend their pies to go along with their delicious coffee and enjoy in the cozy atmosphere.
Good Coffee
Good Coffee has multiple locations across Portland, Oregon and, as the name suggests, serves truly good coffee, in fact, the best coffee in Portland for some palates. We loved their foamy coffee drinks and delicious lattes. They also have great French press coffee and if cream is not for you then skip it! The interior of the coffee shop is cozy and airy, filled with house plants.
Good Coffee also has a positive impact on the community. They forge partnerships with local organizations that are devoted to the improvement of Portland, Oregon. They make bags of coffee especially for these organizations and donate 20% of proceeds. Their handmade mugs make great souvenirs, but they are a little on the expensive side.
Cathedral Coffee
If you're looking for the best coffee in Portland with a bit of a twist then Cathedral Coffee is the place to be. They sell both flavored deluxe coffees as well as more traditional and classic coffee varieties.
Deadstock Coffee Roasters
Deadstock Coffee Roasters has a hip and exciting atmosphere that makes the best coffee in Portland for the "dripsters". They are devoted to the traditional goodness of strong and deep flavors, and do more than deliver on this promise.
Ovation Coffee & Tea
This Portland, Oregon coffee shop serves coffee and tea drinks with absolutely no fuss. Their food menu is simple but delicious and their drinks menu places a lot of focus on Moroccan drinks.
We loved the Chicken Pesto panini and the Veggie biscuit. Their Red Velvet Latte is to die for but if you prefer something simpler the Moroccan Vanilla Latte is equally special, if more traditional.
Case Study Coffee Roasters
Case Study Coffee Roasters is a little different than other establishments on this list. You can purchase their products online or you can book them for catering services. This is all in addition to their coffee shop location where patrons can enjoy a piping cuppa with a pastry.
Upper Left Roasters
Upper Left Roasters also take a clean and simple approach to their locations, allowing for natural light and movement within the cafe. Buy merchandise, enjoy a cuppa, have a quick bite, spend your work day, or catch up with a friend.
Roseline Coffee
The last coffee shop we will mention is Roseline Coffee where patrons can enjoy single-origin coffees, or any other thing they might want to indulge in when it comes to coffee. They also sell merchandise and pastries. Wherever you find your heart, coffee at Roseline's will surely delight and satisfy.
Closing Thoughts
We all love a good cup of coffee, that cannot be denied. Portland has everything from a good dark roast delicious cold brew. Not the mention the breakfast sandwiches on offer.