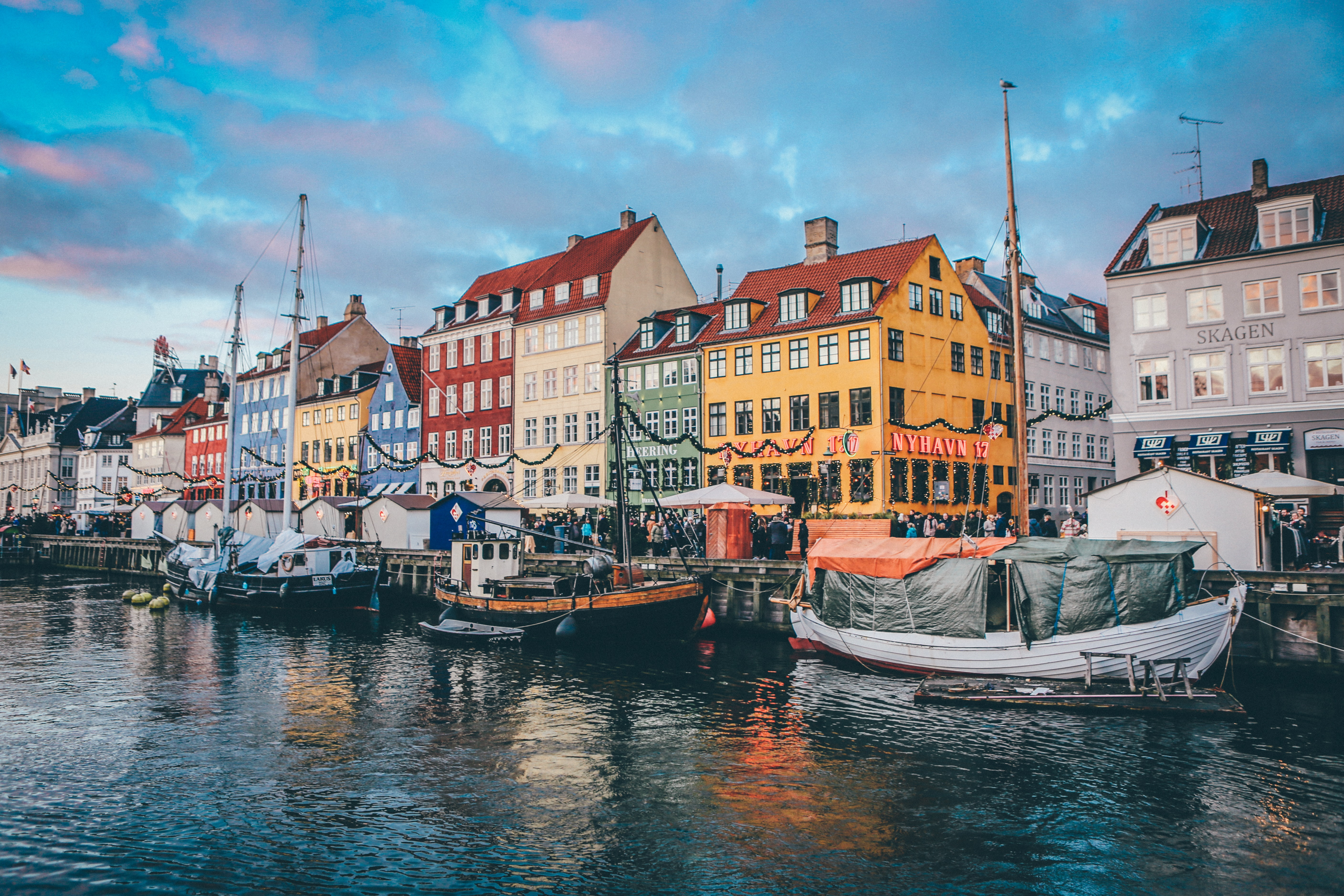 European river cruises offer a plethora of sights and experiences, from Germany's enchanting Christmas markets to Holland's dazzling tulip fields, making them a popular choice among cruisers.
Nowadays, there are more options available than ever, with new vessels being launched every year. While this means that travelers have no shortage of European river cruises to choose from, it does make planning this type of vacation a lot more challenging.
To help you navigate all of your options, we have compiled a guide to the main river cruises of Europe, complete with tips for making the most out of your trip.
Let's start by taking a look at some of the things you need to know about European river cruises so you know what to expect.
European River Cruises: What You Need to Know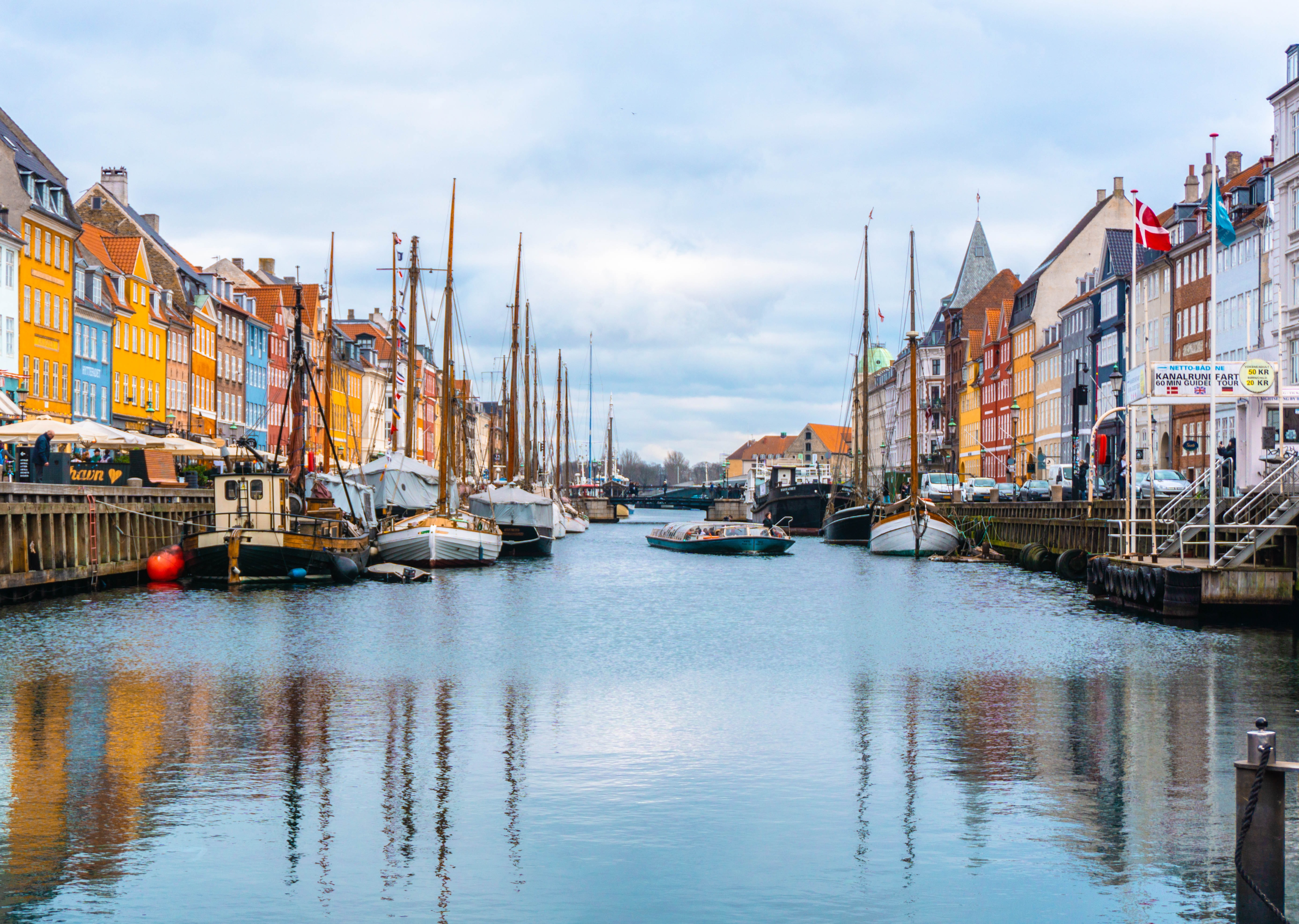 River Cruises Differ from Ocean Cruises
European river cruises typically last around seven nights, visiting at least three countries, although some lines offer longer journeys ranging from 10 days to two weeks. The majority of river cruises start in a prominent city like Amsterdam, Paris, or Budapest, and most itineraries include an overnight stay onboard. Pre- or post-cruise stays are also available through most cruise lines, allowing passengers to spend more time exploring these cities.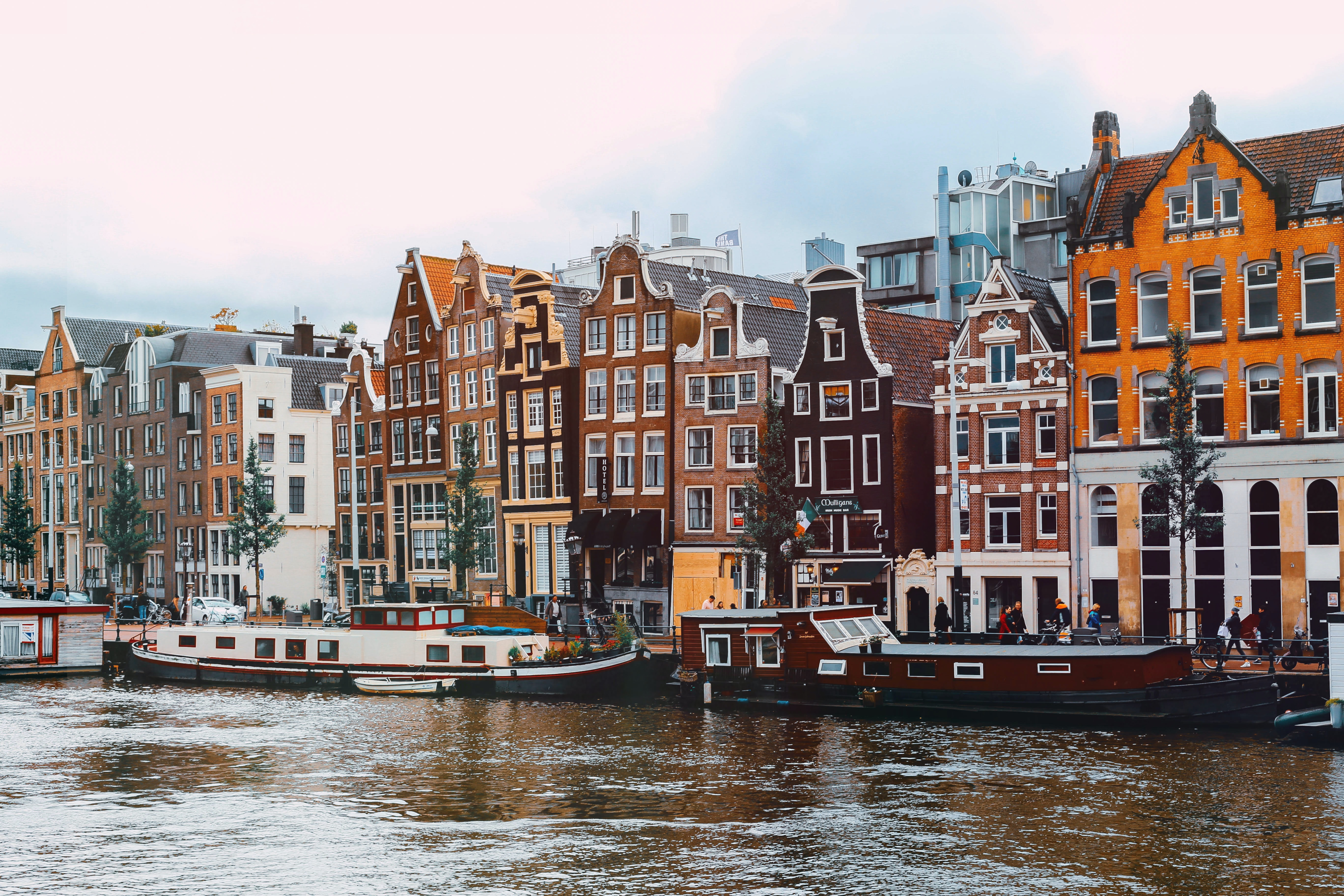 Unlike ocean passenger vessels, virtually all river cruise ships are the same size. This is due to the fact that rivers contain locks and bridges that ships need to pass through. Of course, this impacts the number of passengers river cruises can accommodate, which is reflected in the price differences in fares, onboard amenities, and add-ons (such as alcoholic drinks and gratuities).
River Cruises Offer Value for Money
Unlike ocean cruises, which typically exclude shore exclusions in their fares, river cruise lines often include daily tours. These range from introductory bus and walking tours of the cities and towns situated along the route to more immersive outings such as tours of ancient buildings, wine tasting, and sampling local cuisine. Some river cruise lines also offer other add-ons for an additional fee, such as exclusive evening concerts, bike tours, cooking classes, art lessons, and meetings with locals in their homes.
River Cruises are Busy
Unlike ocean cruises that often spend days sailing the open sea, European river cruises usually have jam-packed itineraries with stops every day, leaving you with less time to chill out onboard. Of course, disembarking at each port of call is completely optional, but it is highly recommended if you want to make the most out of your trip.
River Cruises are Seasonal
When booking your cruise, keep in mind that weather conditions like heavy rain and spring flooding can cause water levels to rise and locks to become impassable, especially those under bridges. Similarly, droughts can also make cruising Europe's rivers a challenge. If ships can't move, you'll be transported to places of interest by bus or, if the logistics permit, moved to another vessel downstream.
The best time to book a European river cruise is, therefore, between April and October, with Christmas market cruises being an exception.
European River Cruises in a Nutshell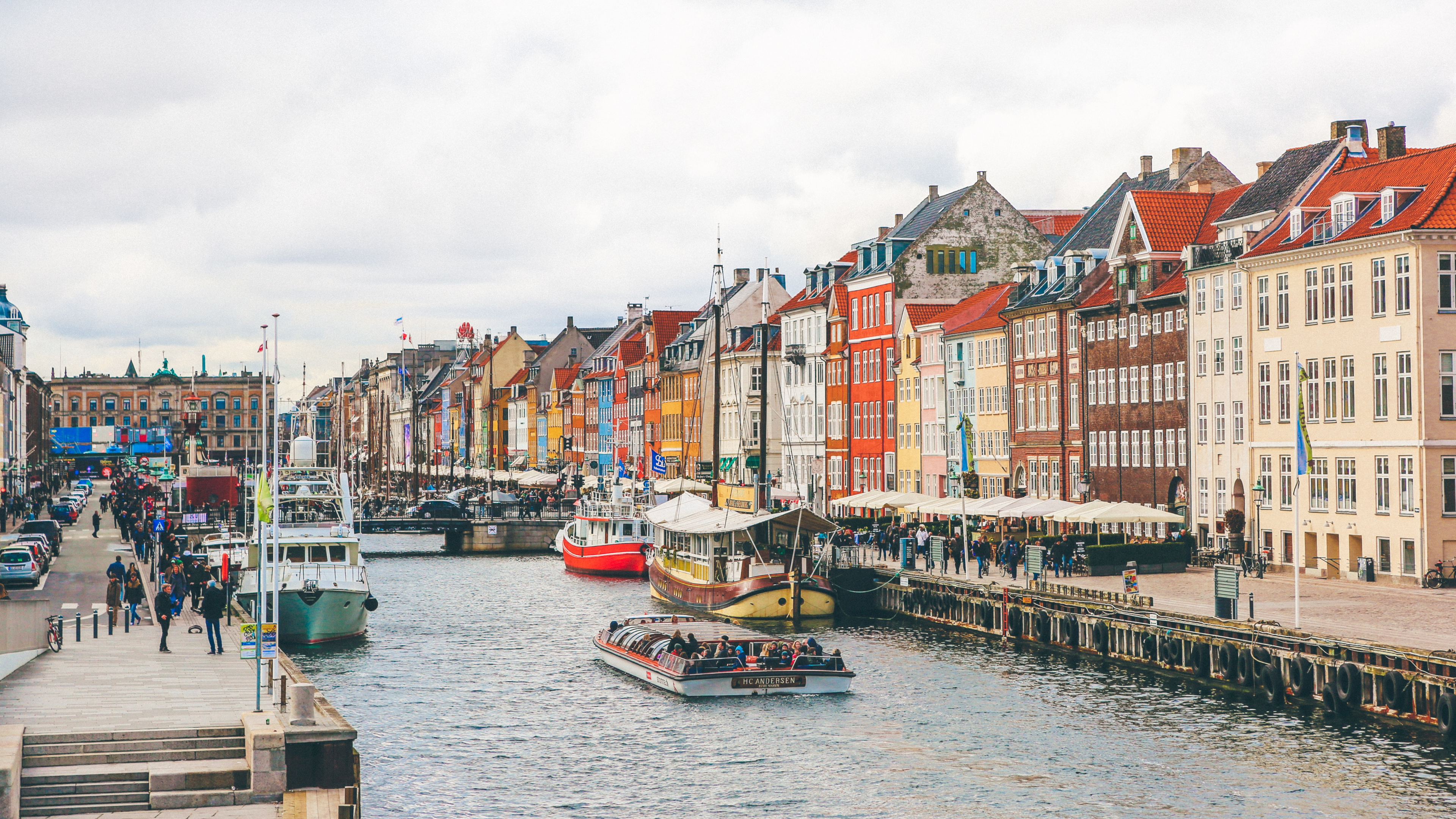 Danube River Cruises
One of Europe's most enchanting rivers, the Danube served as the inspiration for renowned Austrian composer Johan Strauss's famous waltz, The Blue Danube.
It also happens to be the second-longest river in Europe, flowing from the Black Forest in Germany to the Black Sea in Romania and passing eight other countries along the way.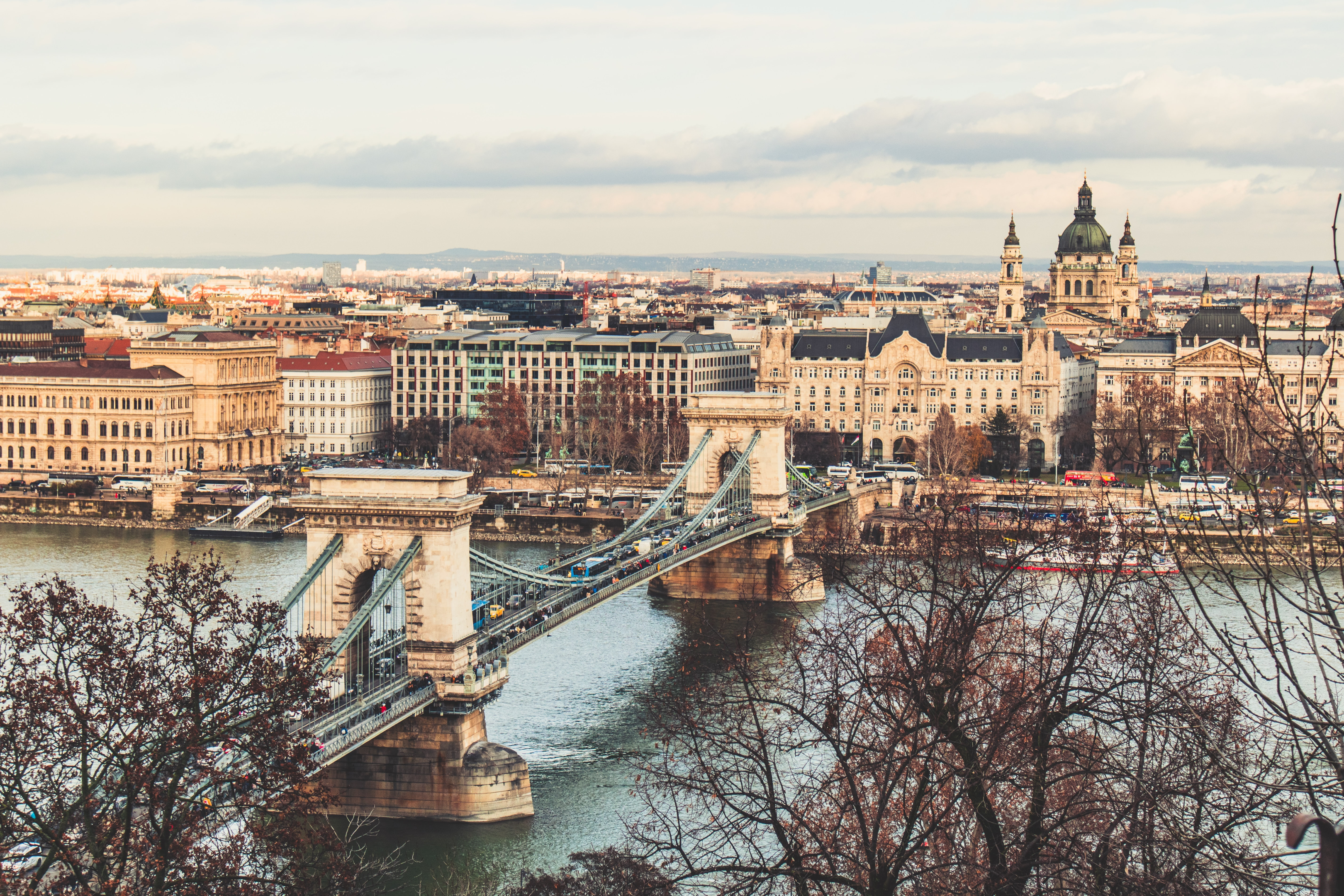 A Danube River cruise also offers fascinating insights into the history of a large part of the continent, from the days of the Roman empire to the more recent events of World War II.
Danube River Cruise Itineraries
Danube River cruises typically last seven nights and consist of a round trip between Budapest, Hungary and Passau, Germany.
The most popular itineraries often include some sightseeing in the Wachau Valley, a UNESCO World Heritage Site situated between the Austrian towns of Krems and Melk. Other highlights include the city of Vienna with its grand palaces, magnificent Operahouse, and lively Naschmarkt, as well as the majestic Lippizaner horses at the Spanish Riding School.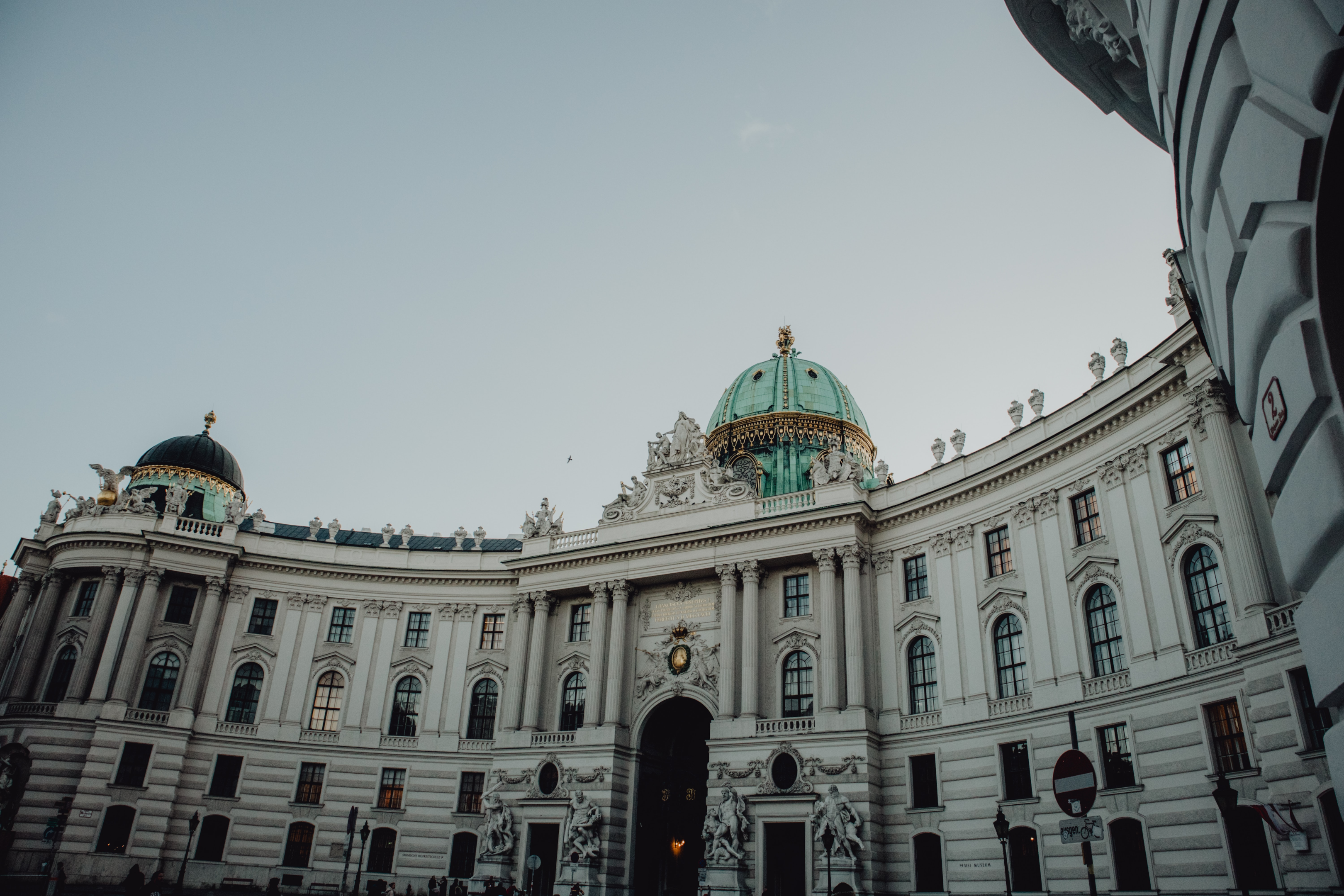 You'll also visit the city of Linz in the middle of Austria's wine region, from which you might be able to go on excursions to Durnstein, Esztergom, and other towns in Austria and Hungary. From there, your ship will travel to the Hungarian capital of Budapest, where you'll get to experience some of the city's rich history and culture.
For those looking for a quieter, less-traveled route, itineraries for cruises along the Lower Danube are also available. These include stops in Budapest and Bucharest at the beginning and end of the journey; Bratislava, the quaint capital of Slovakia; and Belgrade in Serbia, one of the oldest capital cities in Europe. These cruises also typically run for two weeks instead of just one and are known for their excellent wildlife viewing opportunities.
Main, Moselle, and Rhine River Cruises
Rhine River cruises are among the most popular river cruises in Europe, combining centuries of history and culture with breathtaking scenery.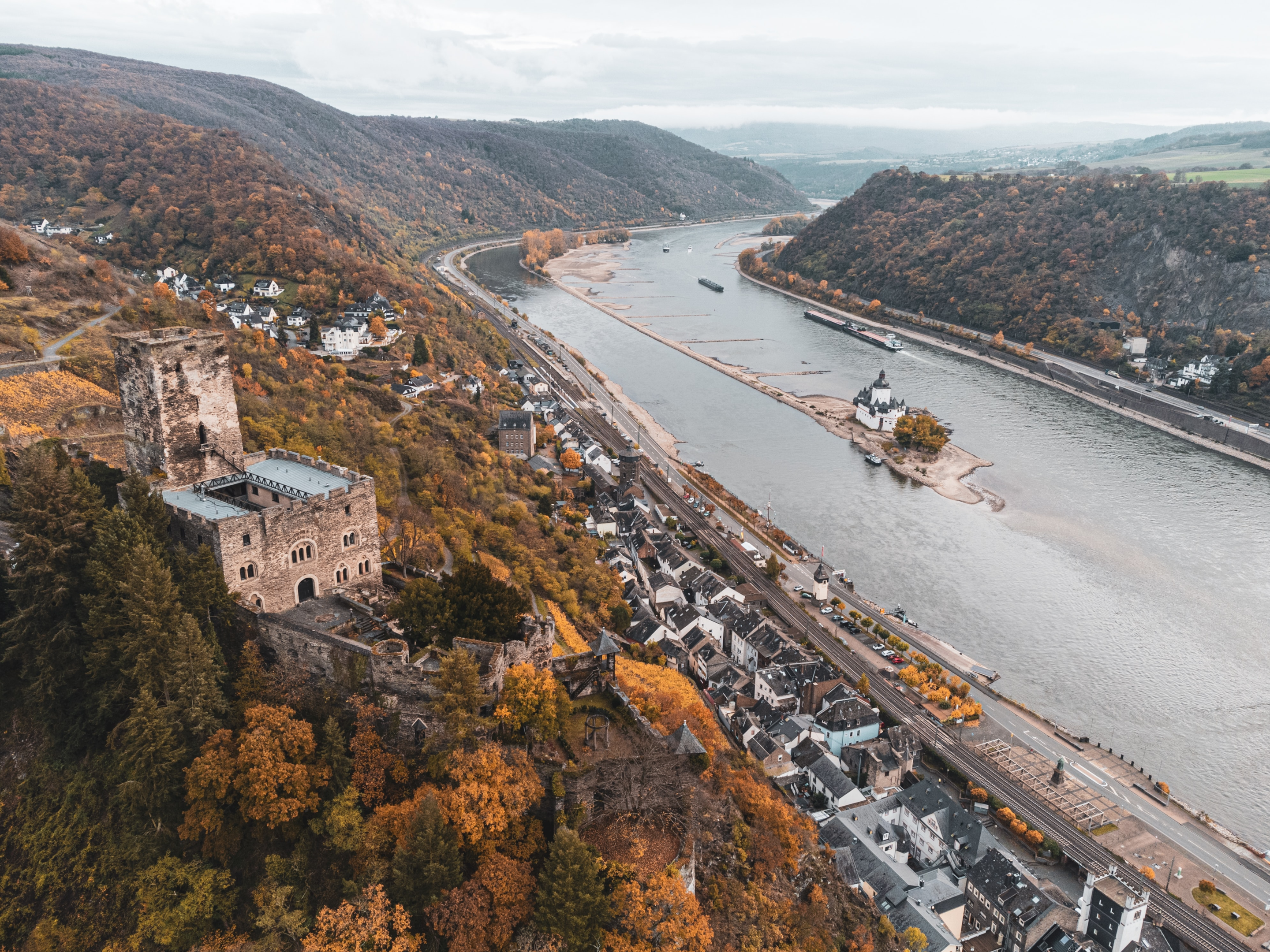 The lesser-known Moselle River converges with the Rhine at Koblenz in Germany after flowing through the northeast of France, while the Main River also joins the Rhine from eastern Germany.
Sailing along the latter route will bring you to the Main-Danube Canal, which eventually flows out into the Danube.
Main, Moselle, and Rhine River Cruise Itineraries
The Rhine is often regarded as the number one river for cruise vacations in Europe and is a great option for first-time cruisers. This is unsurprising given that it winds its way through six countries, including Switzerland, Liechtenstein, Austria, France, Germany, and the Netherlands.
The most popular route for a Rhine River cruise takes place between Basel and Amsterdam, or vice versa, where the ever-changing landscape of slopes covered in vineyards, fairy-tale castles, and medieval towns provide the perfect backdrop for taking photos.
One of the highlights of this particular cruise is the Upper Middle Rhine Valley, a designated UNESCO World Heritage Site that boasts dozens of castles and medieval wine-growing villages. Complimentary cocktails, accompanied by music on the sun deck, are usually served as the ship passes by the legendary Lorelei Rock, a sheer cliff face where a beautiful siren was said to lure unsuspecting sailors to their deaths.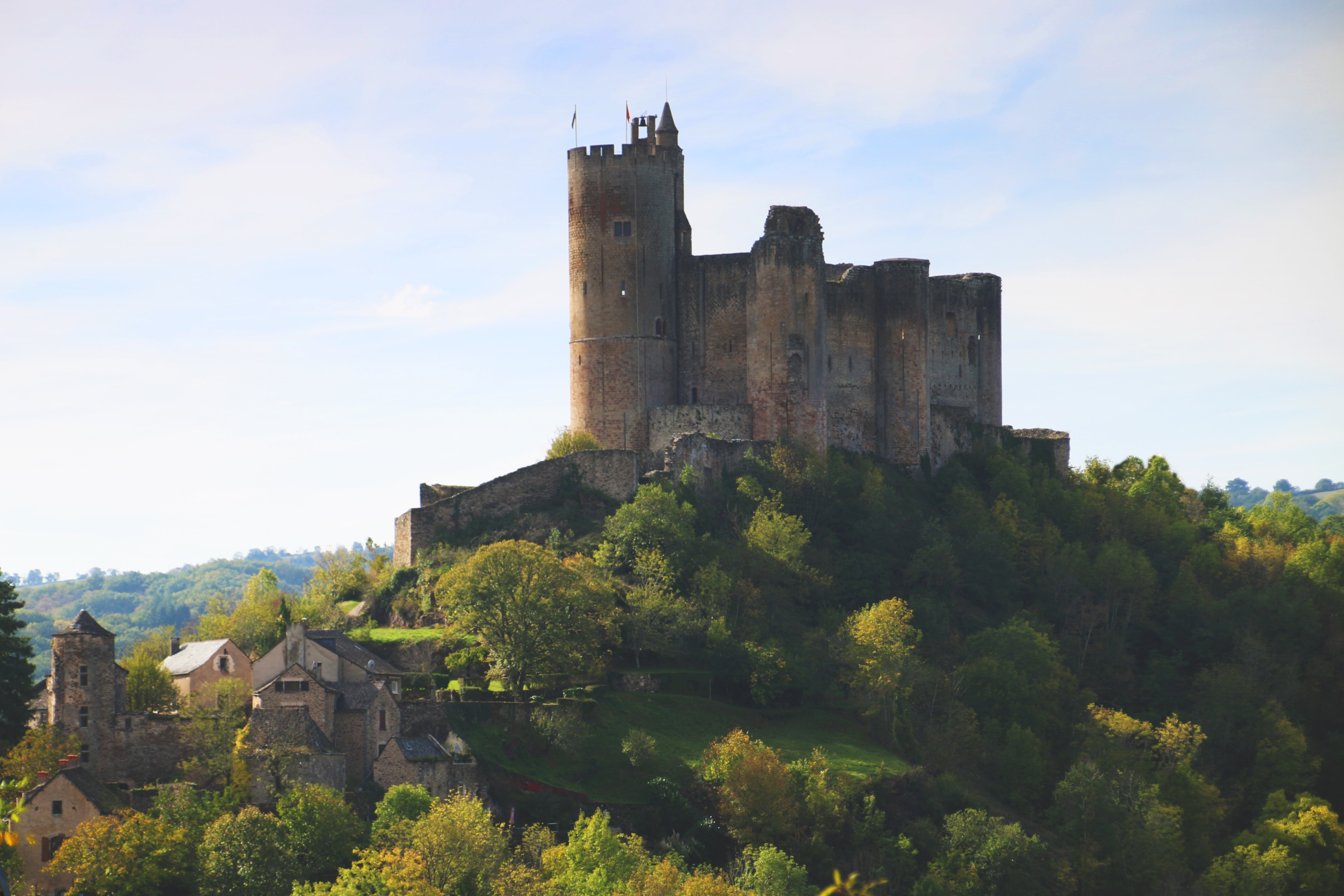 Longer itineraries include a section of the Moselle, which is narrower and quieter than the Rhine and flows ever deeper into Germany's wine region. This route will take you past small wine towns such as Cochem and eventually leads to Strasbourg in France.
You can also cruise the Moselle and Main on a route that journeys between Trier, which dates back to Roman times and flaunts the magnificent Porta Nigra, one of the original city gates, and Nuremberg, where the infamous Nazi war crime trials took place after World War II.
However, one of the best times to book a Main, Moselle, and Rhine River cruise is in the winter when you can visit one of the delightful Christmas markets in cities like Frankfurt, Cologne, Basel, and Amsterdam.
Saone and Rhône River Cruises
Originating in the Swiss Alps, the 505-mile Rhône River snakes its way through southern France towards the Mediterranean Sea. The Saone is the main tributary of the Rhône and the two converge at Lyon, France.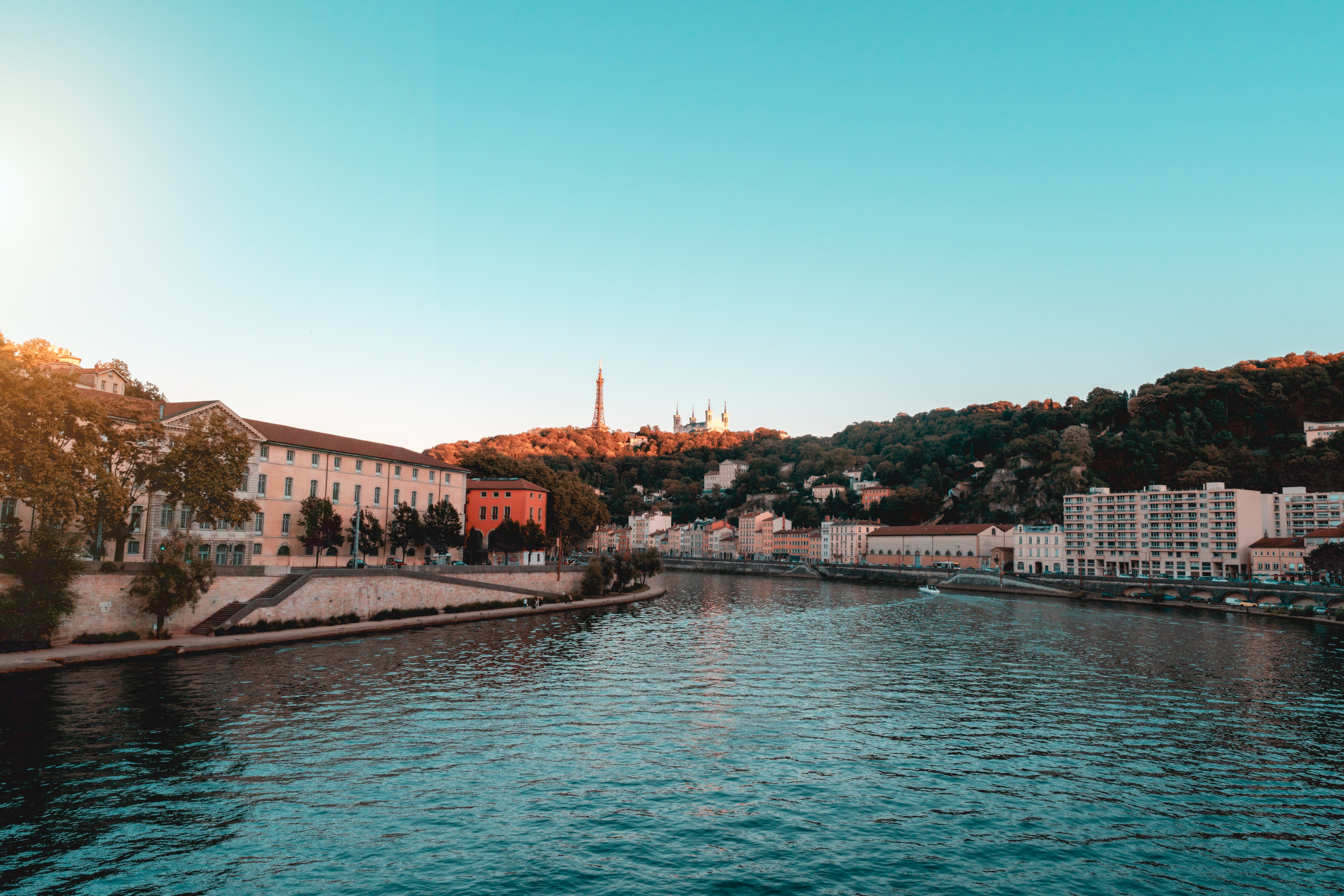 If you enjoy good food and wine, then a cruise down the river Rhône could be for you. It will take you through the culinary heartland of France, passing two of the country's premiere wine-making destinations. You'll sail past acres of vineyards and have countless opportunities to sample local grapes, making it a great option for wine lovers.
Saone and Rhône River Cruise Itineraries
The majority of cruises on the Rhône run along its southernmost stretch, sailing from Lyon to Arles or nearby Avignon. Some cruises also depart from Chalon-sur-Saone.
During your seven-night cruise, you'll travel from one medieval city to the next, with opportunities for shore excursions in Vienne, the monastic town of Tournus, and the tiny walled city of Viviers.
Itineraries may also include a visit to the quaint town of Arles, the former home of Vincent van Gogh. You can also take part in guided tours of the region's vineyards, which include lessons in wine tasting.
One of the differences between Rhône River cruises and those that take place on the Rhine and the Danube is that you can expect to spend less time cruising and more time ashore. This means you'll have more opportunities to explore all the sights and attractions in the towns and cities you'll visit.
And if you really want to make the most out of your Rhône River cruise, why not spend a few extra nights in Paris at the start or end of your journey? This will allow you to see some of the major attractions in France, such as the Eiffel Tower, the Louvre, the Champs-Elysees, and the Arc de Triomphe.
Seine River Cruises
Flowing from Burgundy, the Seine River meanders through northern France and eventually empties into the English Channel at Le Havre.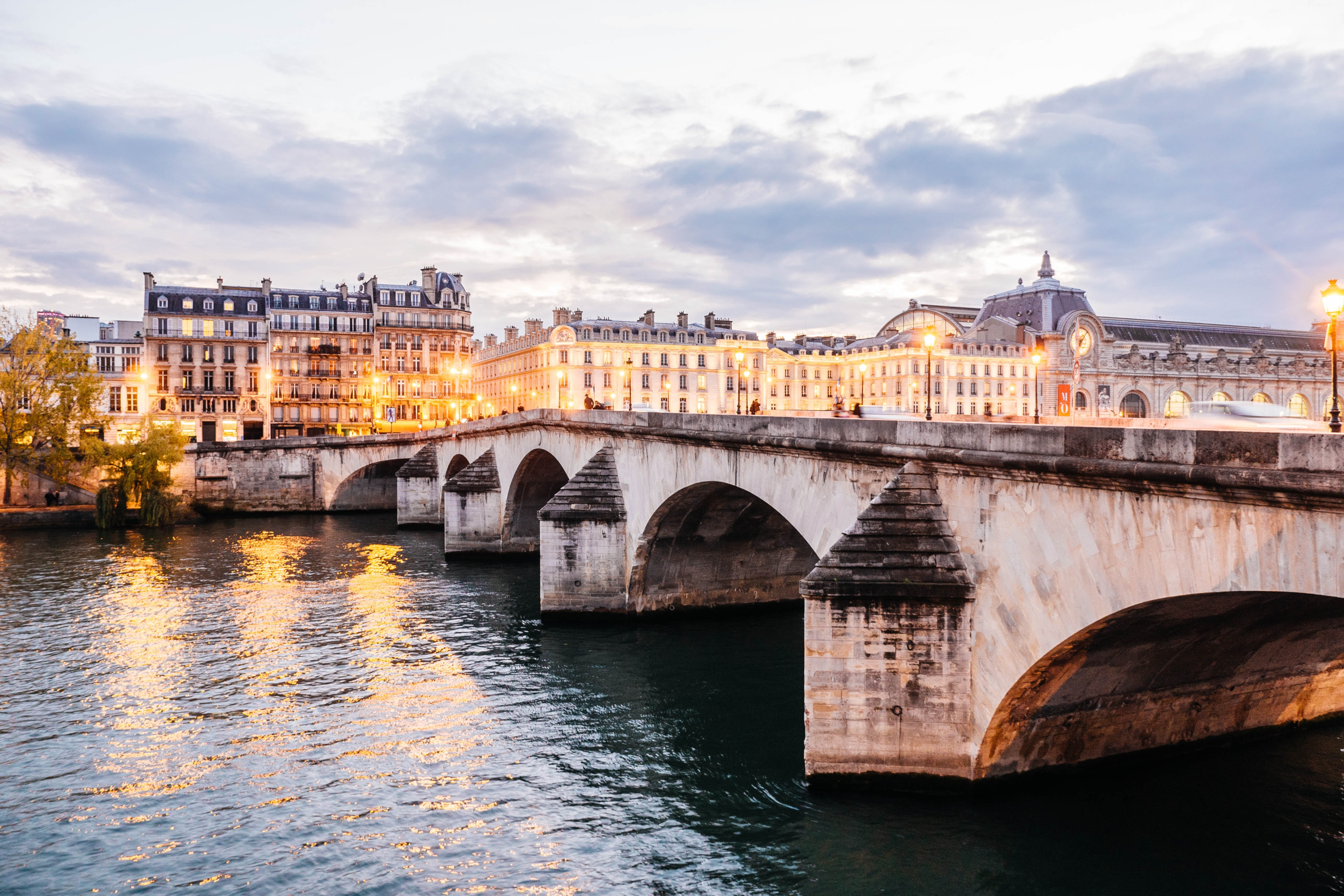 Some of the highlights of cruising the Seine River are Paris, the Normandy D-Day beaches, and Monet's garden in Giverny.
Seine River Cruise Itineraries
One of the most popular cruises on the Seine offers a seven-night itinerary departing from Paris and sailing to Rouen or Caudebec. This is an excellent choice for those who want to see classic sights like the Eiffel Tower and the Notre Dame since the ship will usually dock nearby to these attractions (it is best to confirm this while booking, however, since some lines will moor in a different location outside downtown). They also spend one or two nights docked in Paris, with guided tours to several points of interest as well as time to shop or explore on your own before setting sail for the Normandy coast.
Rouen and Caudebec are the departure points for excursions to Honfleur, a quaint fishing village whose narrow cobbled streets and timber structures have been immortalized in paintings by Claude Monet and other prominent artists. Excursions to D-Day beaches, such as Juno, Gold, and Omaha, are also included in all Seine cruises.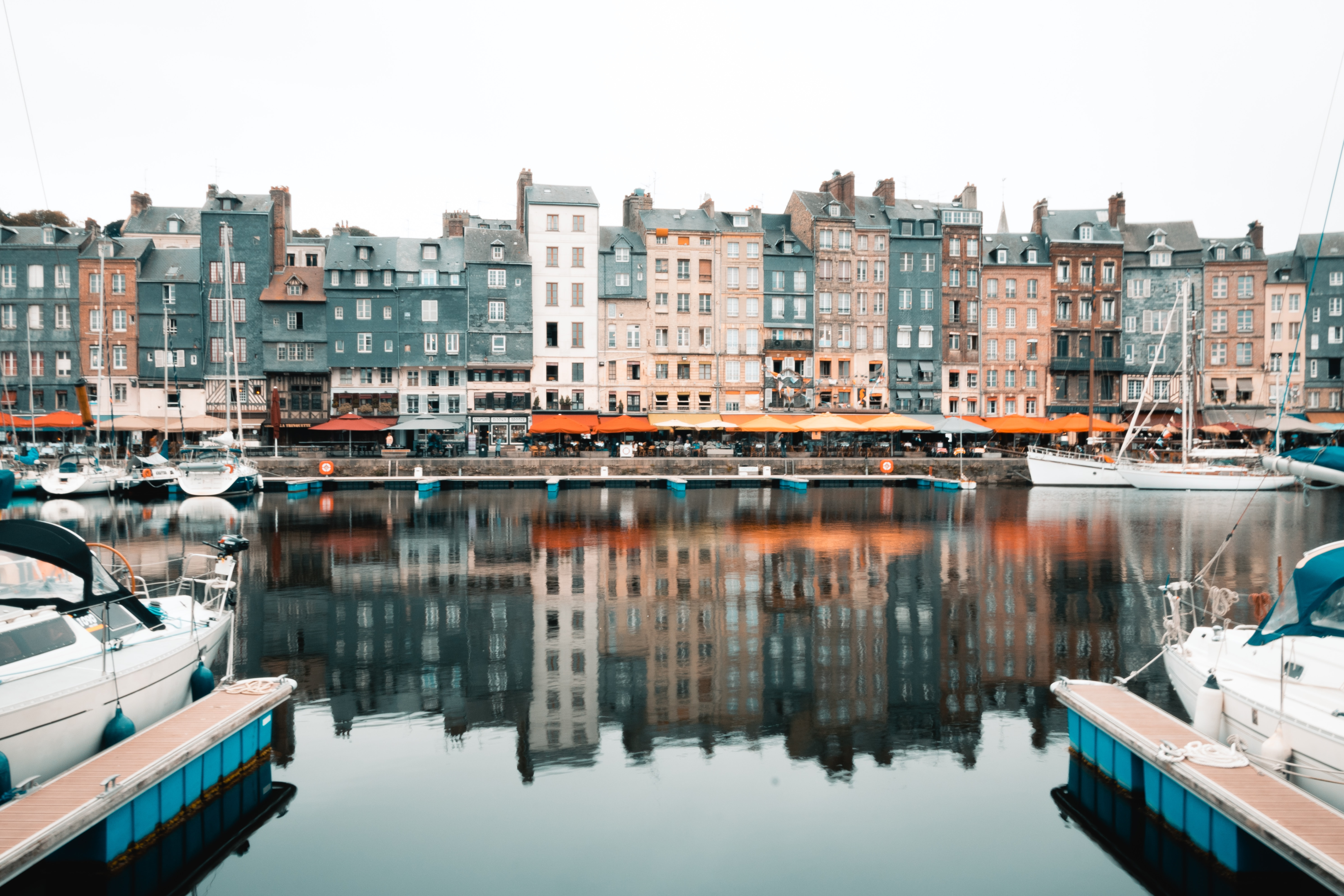 It is also well worth spending a few extra days in Paris pre- or post-cruise, as one day in the iconic French capital is never sufficient, even if you've visited in the past.
Douro River Cruises
Nicknamed the "River of Gold", the Douro River originates in Spain and traverses through rugged green landscapes on its way to the Atlantic in Porto, a Portuguese city known for its port wine houses.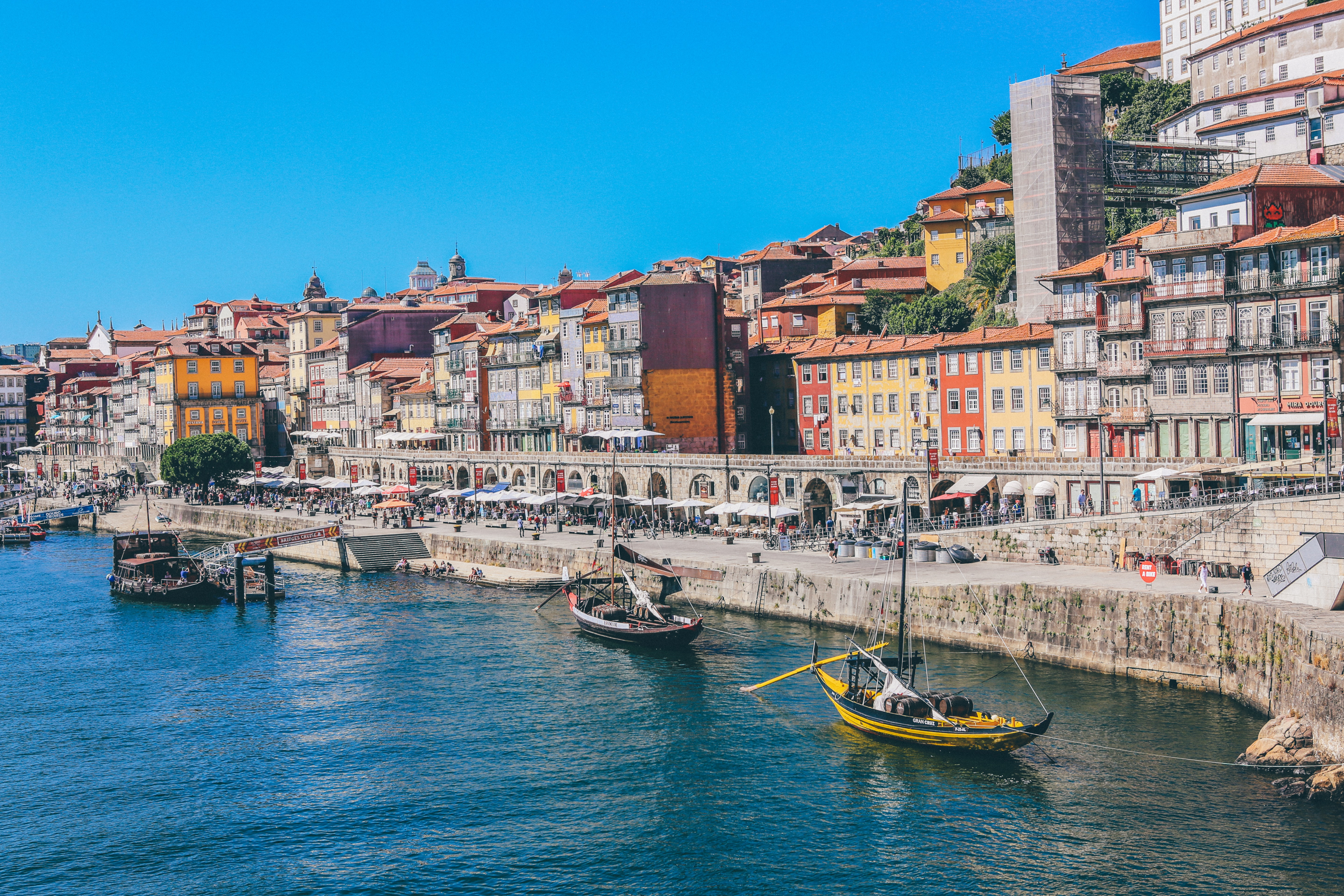 It should be noted that cruises on the Douro differ considerably from those on other European rivers, such as the Rhine and Danube, which were commercial waterways for the cities and towns that sprung up along their banks. There are fewer opportunities for sightseeing at the ships' ports of call and places of interest are often only accessible via a coach trip. This means that cruising on the Douro River is primarily about enjoying the scenery and indulging in the local tipple.
Douro River Cruise Itineraries
There is only one route for cruising on the Douro; a seven-night journey that takes place between the cities of Porto and Vega de Terron. This is a round trip, with most cruises beginning or ending with an overnight stay in Porto and an optional outing on a Rabelo, a traditional wooden cargo boat that once ferried goods and people across the Douro.
One of the most prominent landmarks on a cruise along the Douro is the Carrapatelo Dam, the world's deepest lock. Ships also stop at Peso da Régua, in the heart of port wine country, for day trips to Lamego.
Pinhão is another popular port of call for port wine tastings, while excursions to the architectural gem of Salamanca in Spain are available from Vega de Terron.
One of the advantages of a Douro River cruise is that ships lay anchor at night, which means you don't miss out on any passing scenery. River ships on the Douro are also more compact than those on the Rhine and Danube, resulting in a more personalized service due to the limited number of passengers onboard.
To make the most out of your vacation, it's a good idea to spend a few extra nights in Lisbon, Portugal's capital city, at the beginning or end of your cruise. It's steeped in maritime history and offers a unique blend of culture and tradition with all the amenities of a modern, cosmopolitan city.
Elbe River Cruises
One of the lesser-known rivers in Europe, the Elbe flows from the Czech Republic into Germany, finally emptying into the North Sea near Hamburg.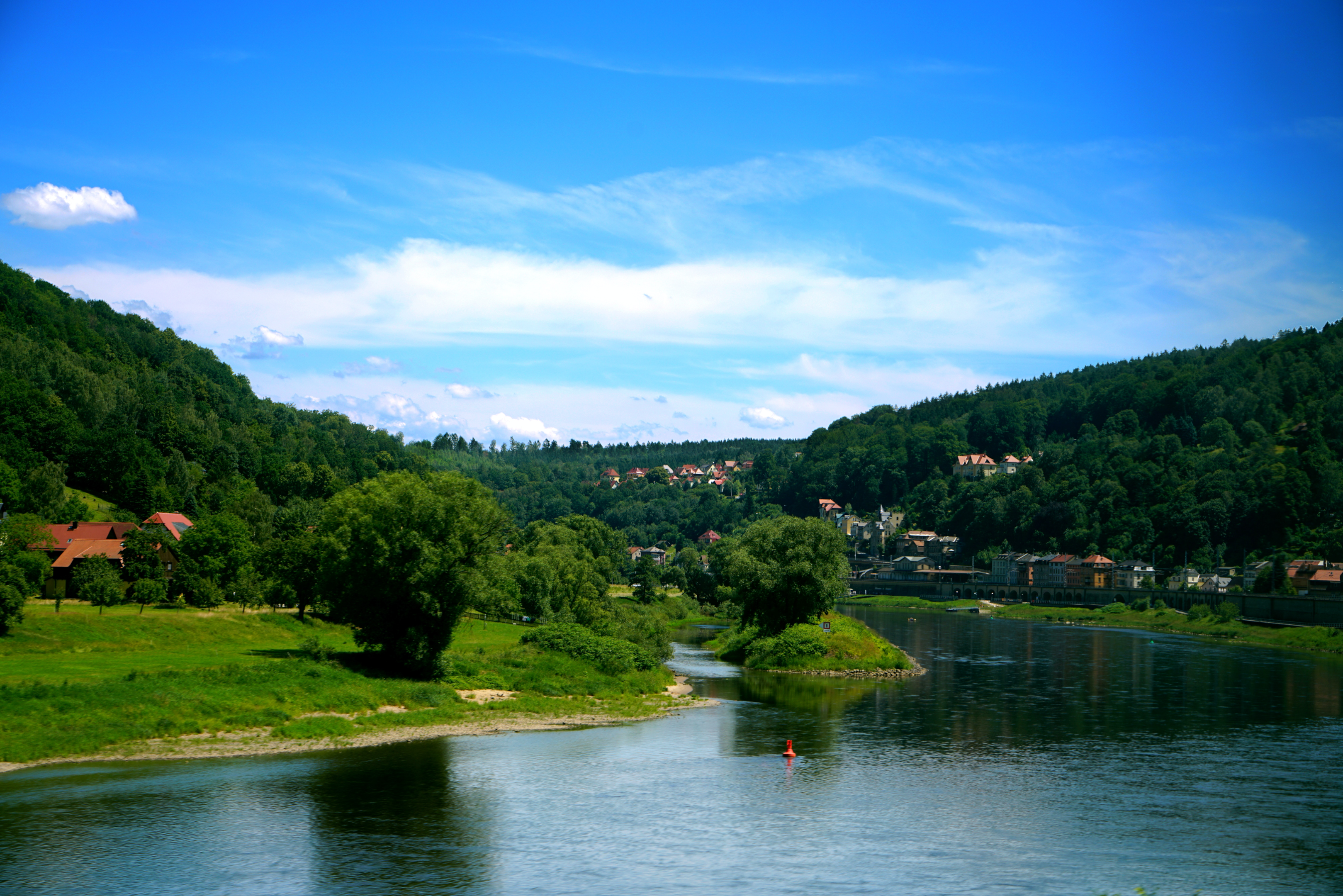 If you love learning about the past and want to explore the fascinating cities of Berlin and Prague while taking the road less traveled, then a cruise along the Elbe could be for you.
Elbe River Cruise Itineraries
Cruises on the Elbe only offer one itinerary; a seven-night journey that takes passengers from Magdeburg in Germany to Melnik in the Czech Republic, or vice versa. These cruises sail between the historic cities of Berlin and Prague, passing the vineyards of Saxony and the lofty sandstone peaks south of Dresden along the way.
Dresden itself is one of the must-see destinations on your voyage, being dubbed the "Florence on the Elbe". Having been beautifully restored after the destruction caused by World War II, some of the city's highlights include the rebuilt Cathedral of Our Lady with its iconic bell-shaped dome.
Other shore excursions include a visit to the charming town of Meissen, which is renowned world-over for its exquisite porcelain. You'll also get the opportunity to visit the Castle Church in Wittenberg, where Martin Luther, one of the most influential figures in Christian history, nailed his thesis to the door, thereby triggering the Protestant Reformation.
Ships will also call at Litomerice, a delightful little Czech town with a combination of Renaissance, Gothic, and Baroque architecture, after sailing through the rocky landscapes of Saxon Switzerland.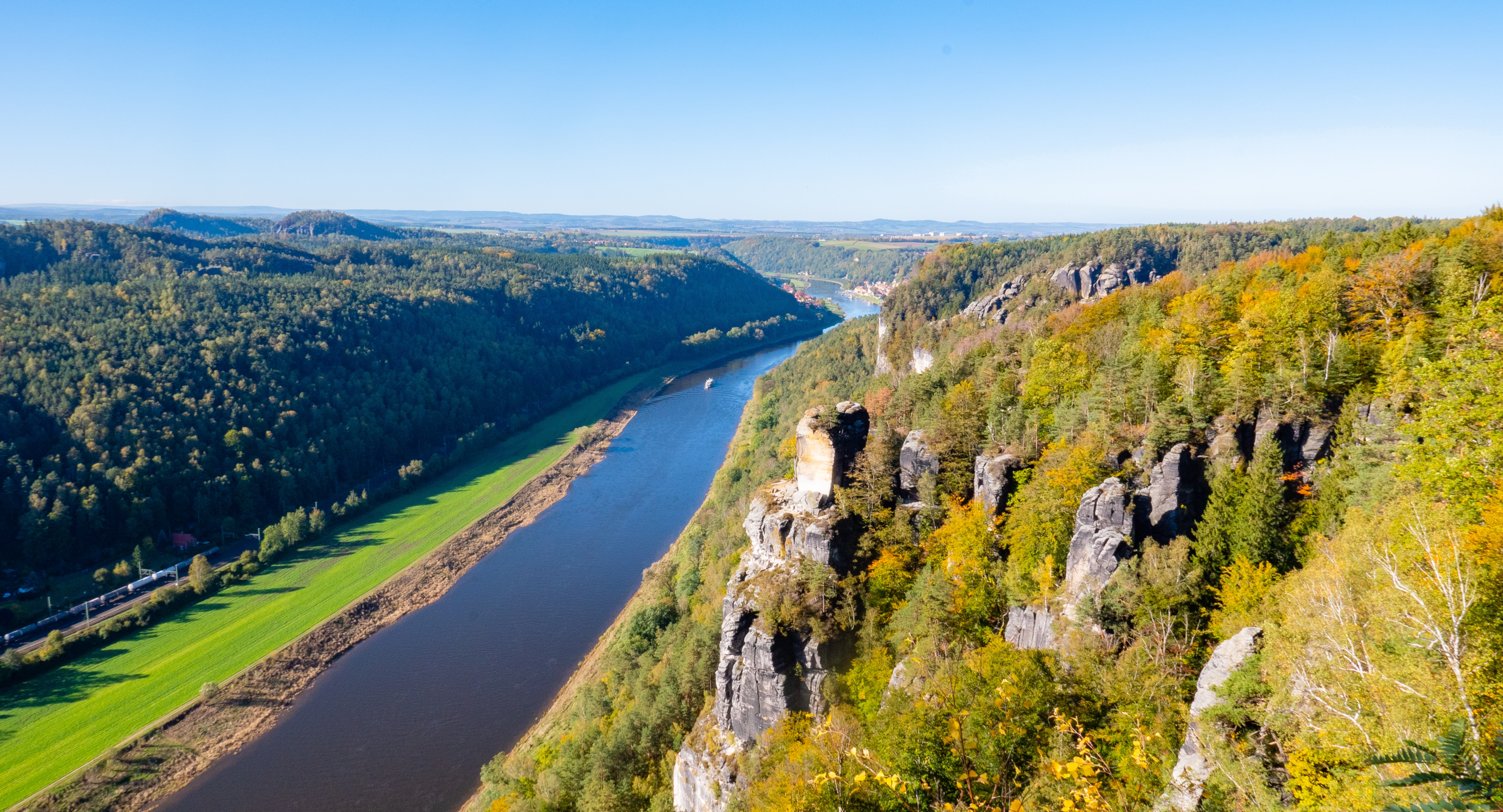 To make your Elbe cruise vacation complete, consider adding a couple of extra days in Berlin and Prague to your pre- or post-cruise itinerary.
In Conclusion
There are many factors to consider when planning a European river cruise. Fortunately, we have compiled this guide on some of the most popular cruises on Europe's rivers to help you narrow down your options.