Cruise ship formal nights give you a perfect chance to dress up in your best attire for a fine dinner and a theatre performance before an exciting night of dancing.
The tricky part is knowing what to wear and what you can expect others to wear on a formal night. Should you opt for a fancy evening gown or stick to the basics with an elegant cocktail dress? Is a smart suit fitting for the formal dress code, or can you get away with a casual dress and heels?
There is also a major distinction between what most cruise lines ask their guests to wear and what cruisers actually wear on formal nights.
Virtually every cruise line has some type of dress code, excluding the clothing-optional cruises, of course. Dress codes vary widely from floor-length cruise dresses to wearing a clean t-shirt and jeans, and there are always those odd ducks who challenge the dress code as best they can.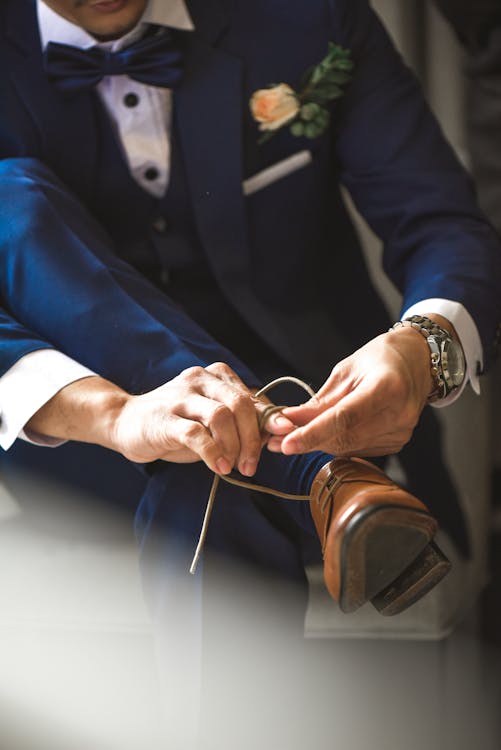 Cruise lines really aren't fond of turning people away at the dining room because they showed up in flip-flops and tank tops when at least a semi-formal dress was required.
It isn't always easy to predict what you can get away with regarding what to wear on a cruise formal night, as too many factors come into play. Adherence to the dress code of the particular cruise ship depends on the passenger mix and how strict the cruise line is about the formal night dress code.
Here, we provide you with an overview of what different cruise lines expect you to wear to a formal night, including the number of formal nights you should prepare for so you can cruise smarter.
Azamara Formal Night
Dress Code
The dress code on Azamara cruises is known as resort casual, with golf shirts, jackets, sportswear, and shorts for men and casual dresses, pants, sportswear, and skirts all acceptable attire for women.
Formal Nights
This cruise line specifies that no formal evening wear is required or expected of passengers. Although there are no designated formal nights on these cruises, guests are welcome to show up to dinner in anything from cocktail dresses to evening gowns if they like.
Casual Dress Code
All the onboard restaurants have a resort casual dress code, and the Window Cafe has an even more informal dress code, where t-shirts and flip-flops are perfectly acceptable.
Restrictions
Tank tops, bathing suits, bare feet, jeans, or shorts are not acceptable attire in any of the specialty restaurants or the dining room. Although jeans are not allowed in the dining room, they are perfectly fine at the buffet.
Carnival Cruise Line Dress Code
Dress Code
The evening dress code on Carnival cruise ships is generally cruise casual. However, a couple of nights on the ship require guests to wear elegant cruise attire as their evening ensemble. Jeans, Khakis, long casual dresses, casual blouses, skirts or pants, dress pants and jeans, and summer dresses are recommended for women on cruise casual nights.
On cruise elegant nights, dress shirts, slacks, sport coats, cocktail dresses, elegant blouses and skirts, and pantsuits are recommended for women. Guests can also opt for a more formal dress code on elegant nights and go all out in evening gowns, tuxedos, suits, and ties, although it isn't a requirement.
Formal Nights
Technically called elegant nights, there are two formal nights on a seven-day Carnival cruise and only one formal night on the shorter Carnival cruises.
Casual Dress Code
Lido restaurants are available for those who don't fancy dressing up and would like to stick to a casual dress code.
Restrictions
Flip flops, shorts, cut-off jeans, sleeveless men's shirts, and swimming suits are not acceptable for dinner in the dining room.
Celebrity Cruises
Dress Code
On their website, Celebrity Cruises states that you require two different types of evening wear for their cruises. Most nights aboard have a dress code of smart casual and above, meaning elegant blouses and pants or skirts, or casual dresses are suitable for women, while men can wear slacks and sports shirts. Celebrity cruises also have evening chic nights, where both women and men are required to wear more formal attire, though not explicitly required.
Formal Nights
There is one evening chic night on four to six-night cruises, while there are two or three formal nights on cruises of between seven and 11 nights.
Casual Dress Code
Depending on the specific itinerary, most nights have casual dining options. Such dinners are hosted at the outdoor grill, International Marketplace, Cafe al Bacio & Gelateria, and the AquaSpa Cafe.
Restrictions
Tank tops, pool wear, t-shirts, caps, and robes are not permitted in specialty restaurants or the main dining room, and flip-flops and shorts aren't allowed in the evening. Jeans are allowed in the main dining room on any given cruise night, provided they don't have rips, holes, or tears.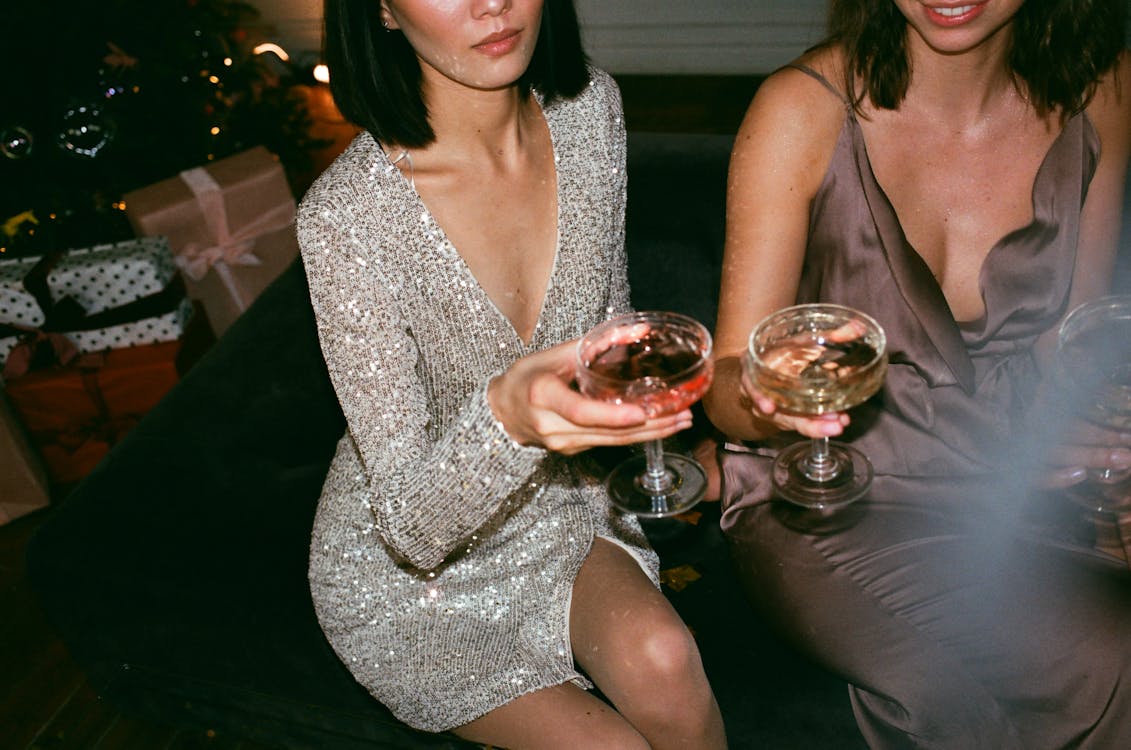 Royal Caribbean International
Dress Code
Royal Caribbean International cruises include casual nights, smart casual nights, and formal nights. Tuxedoes, suits and ties, and cocktail dresses are some examples of things you can wear on formal night dinners, while pantsuits, dresses, jackets, and ties are acceptable on smart casual nights. Casual nights may include anything from sundresses and sports shirts to slacks and pantsuits.
Formal Nights
There is one formal night on three to five-night cruises, two formal nights on six to 13-night cruises, and three formal nights on 12 to 14-night cruises.
Casual Dress Code
More relaxed attire is welcomed at the Windjammer cafe, although caps and tank tops are not permitted at dinner times.
Restrictions
Tank tops, bathing suits, and caps are not allowed in the Royal Caribbean dining room. Neat jeans are permitted, but shorts are not.
Norwegian Cruise Line
Dress Code
There isn't a formal dress code for Norwegian cruises, and guests usually wear casual clothes, such as casual dresses, capri pants, skirts, jeans, and shorts. Men are recommended to wear collared shirts and nice pants or jeans for dinner, while women can wear dresses, jeans, tops, and skirts.
Casual dress codes apply to most restaurants on Norwegian cruise ships, but specialty restaurants may require guests to wear more formal clothes. However, this may include the typical smart casual dress code, so jeans and slacks, tops, skirts, collared shirts, and closed shoes are perfectly acceptable.
Formal Nights
Although there are no designated formal nights on Norwegian cruises, there is a night called Norwegian's Night Out, conveying the feeling of a formal night.
Casual Dress Code
The name says it all. It's completely casual.
Restrictions
Jeans are permitted in the main dining room, provided they aren't torn or faded. Guests can also wear their bathing suits with cover-ups at the open-air restaurant and buffet. Specialty restaurants and the main dining room do not permit men's tank tops, caps, or flip-flops.
Costa Cruises
Dress Code
Most cruises are casual, and the nights are primarily informal. Jackets and shawls are recommended for dinner, but they are not required.
Formal Nights
European voyages include one or two gala evenings, while Caribbean cruises typically include two, depending on the duration. Cocktail dresses for women and suits for men are generally recommended for gala evenings.
Casual Dress Code
The nightly buffet is ideal for cruisers who wish to dress casually.
Restrictions
The cruise line requests that all passengers steer clear of beachwear in the restaurants, and shoes (that are not flip-flops) are a must. Though regulations are unclear, jeans are generally permitted in the dining room.
Crystal Cruises
There are casual, informal, and formal dress codes on Crystal cruises. Causal attire suitable for the daytime is not permitted after 6 in the evening. Men and women are allowed to wear baseball caps and shorts for dinner, and Black Tie optional dinner events allow passengers to wear their formal clothes, including tuxedos, dress shirts, formal cocktail dresses, dressy pantsuits, and evening gowns.
Crystal Casual applies to most evenings and refers to informal attire. Botton-down or collared shirts are acceptable for men, while smart trousers, skirts, blouses, dress pants, dresses, and sweaters are suitable for women.
Formal Nights
There is typically one Black Tie optional evening on Crystal cruises of 7 to 10 nights, along with two formal nights on cruises of up to 13 nights. The number of formal nights varies with ocean crossings, holiday sailings, and world cruises, so you would do well checking with Crystal Cruises in advance.
Casual Dress Code
The casual dining restaurant is only open until 6 pm, while the Lida Cafe is available for breakfast and lunch. Room service is the best option for guests who would like to eat later but don't want to dress up for restaurants or the formal night.
Restrictions
Jeans are prohibited in the casino, lounge, or main dining room.
MSC Cruises
Dress Code
On formal nights, male guests are required to wear suits or ties and jackets, while women can wear cocktail dresses. Moreover, MSC Cruises typically hosts theme nights, where guests can dress up according to the theme, which may be a Tropical night, a White Night, or a specific decade-themed night.
Formal Night
On 4 to 6-night cruises, there is one formal night, whereas there are three formal nights on cruises of up to 14 nights and four formal nights on 15 nights and longer cruises.
Casual Dress Code
The Lido buffet allows a more casual attire.
Restrictions
No t-shirts, shorts, or jeans are allowed in public areas after 6 pm. Bathing suits are not permitted in the dining rooms, and jeans are permitted on the casual resort wear nights, provided they aren't ripped or torn.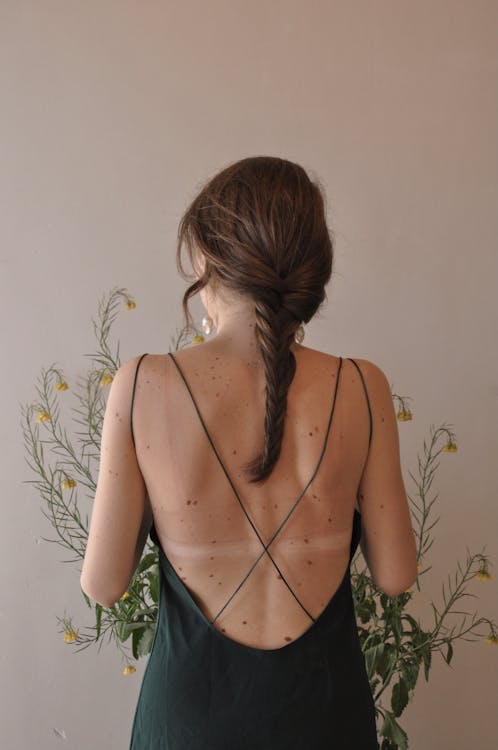 P&O Cruises
P&O made their dress code policy much simpler by stating that evening casual and black tie are the only two dress codes to follow. Black tie evenings involve a tuxedo, suit, and dinner jacket for men, and a cocktail dress, evening gown, or trouser suit for women. The evening casual nights entail optional jacket and tie attire for men and any type of elegant outfit for women.
Formal Night
On two-week cruises, there are generally four black-tie or formal nights.
Casual Dress Code
There are plenty of options for casual dining on P&O Cruises for guests who don't want to dress up and attend formal evenings.
Restrictions
Sports shirts, shorts, trainers, and tracksuits are not allowed on casual nights, but neat jeans are appropriate. This applies to all bars and restaurants in the evenings. Bathing suits are never allowed in indoor bars, lounges, reception areas, or restaurants. Shoes and shirts are always mandatory in the ships' interior areas.
Princess Cruises
Dress Code
There are smart causal and formal nights on Princess cruises. Formal nights entail dinner jackets, tuxedos, or suits for men, while women can wear a cocktail dress, evening gown, or pantsuit.
Smart casual nights involve dresses, slacks, sweaters, and skirts for women and open-neck shirts and pants for men.
Formal Night
There is one formal night on cruises of six nights, while cruises of between seven and 13 nights have two formal nights. Twenty or more night cruises include four formal nights, while cruises of over 29 nights have five or more formal nights.
The short cruises don't technically have a formal night, but rather a Dress to Impress night.
Casual Dress Code
Guests who don't feel like dressing up for the evenings can have dinner at the casual buffet.
Restrictions
Tank tops, shorts, and t-shirts are not allowed in the dining room, and shoes are mandatory. Jeans without tears or holes are allowed.
Cruise Ship Formal Night FAQs
Which cruise line is the most formal?
Cunard Cruise Line is undoubtedly the most formal, and most guests opt for cocktail dresses and suits every night of the cruise. Gala Evenings mandate a black tie dress code. Other cruise lines, such as Crystal Cruises, Silversea, and Seaborne, also fall on the more formal end.
Do all cruise lines have a formal night?
There is at least one formal night on most cruises, but not all cruise lines have them. Shorter cruises of less than a week may not have a formal night, and many cruise lines adopted a very casual approach toward formal nights. On these ships, you'll see many guests wearing casual outfits on more formal nights.
Some cruise lines don't require you to dress up too much, including Disney Cruise Line, MSC Cruises, Marello Cruises, Royal Caribbean Cruise Line, Carnival Cruises, and Windstar Cruises.
Why are there formal nights on cruises?
Most cruises include formal nights in their itinerary because guests like dressing up once in a while to take some memorable photos and enjoy fine dining. As cruise ships are often so stylish, many passengers enjoy looking glamorous to match their surroundings. Formal nights are the perfect opportunities to wear your favorite dress and enjoy a romantic dinner looking and feeling your best.
Which night on a cruise is a formal night?
The formal night on most cruises will take place on a sea day, so passengers have ample time to prepare. Formal nights rarely fall on the first or last nights of cruises. There may be more than four formal nights on longer cruises, and you can expect two on 7-night cruises.
Do I have to dress up every evening on a cruise ship?
Every evening will have its own designated dress code ranging from formal to casual, so you certainly don't have to wear your best every night. Most guests tend to wear what's appropriate for the given night.