Las Vegas is undeniably home to several of the best and most luxurious establishments that the US has to offer. That includes its restaurants, many of which are owned by celebrity chefs. Despite all the famous names that have situated themselves in Las Vegas, few, if any, are as famous as TV personality, restauranteur, and celebrity chef Bobby Flay. We have provided a guide to the famous Bobby Flay restaurants in Sin City.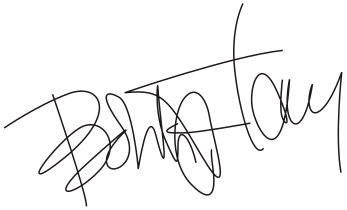 Who is Bobby Flay?
Before we start discussing any Bobby Flay restaurants we need to introduce some readers to Bobby Flay; who he is, and what his food is about. Among Bobby Flay's major achievements, he is an author, television personality, restaurant owner, and celebrity chef.
He learned his trade while working in different kitchens and allowing his natural talent to be quickly noticed, all after leaving school at the age of 17. He eventually gained entry into the French Culinary Institute in New York. Once he graduated he found work at another assortment of restaurants.
In 1991, he started working at Mesa Grill where he was hired as an executive chef, but quickly managed to become a partner. Eventually, Bobby Flay opened more branches of the Mesa Grill in the Bahamas and Las Vegas, along with many other restaurants.
In 2008, the first of many Bobby's Burger Palace restaurants opened in Long Island. This venture was extremely successful which led to further locations opening all over the country. There were, at some time, 19 branches, but today there is only a handful left.
Bobby Flay has also been a guest on many television shows such as on the Food Network including Bear Bobby Flay, Iron Chef America, and The Flay List. Additionally, he has written many cookbooks. There are currently two major Bobby Flay restaurants in Las Vegas, and one very famous one that is now closed. There are currently three branches of Bobby's Burgers, which replaced Bobby's Burger Palace, also Amalfi by Bobby Flay, which remains open. Unfortunately, Shark by Bobby Flay has closed, and this point it is not clear whether it shall reopen in the future.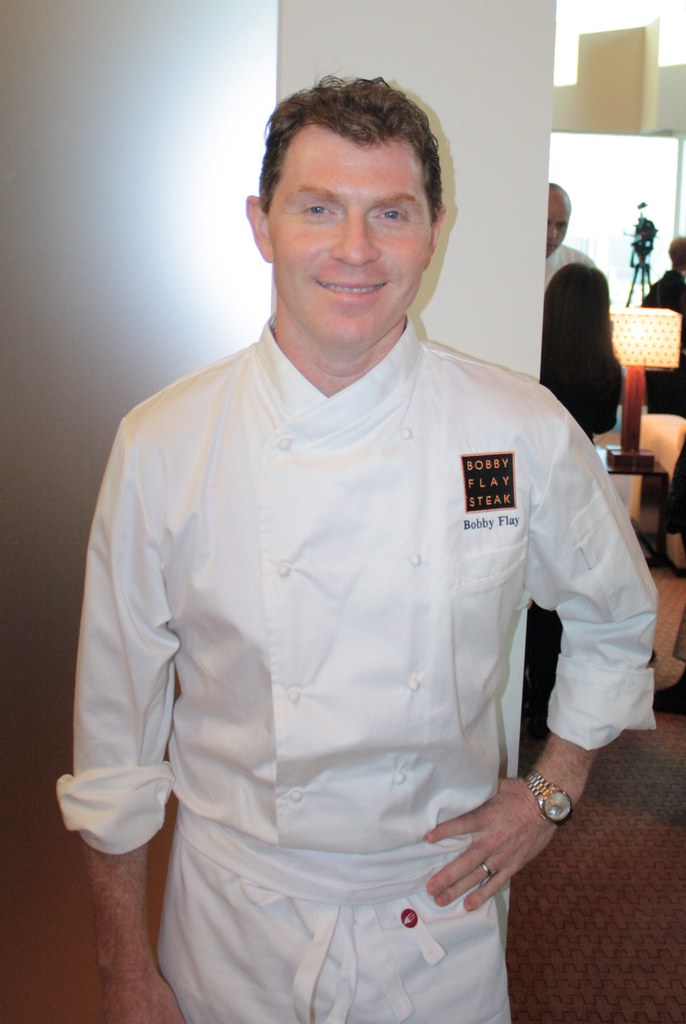 Bobby Flay Restaurants Las Vegas
Amalfi by Bobby Flay
Amalfi by Bobby Flay can be found in the grand Caesars Palace. It is open to patrons Sunday to Thursday from 4:30 pm to 10 pm, or Friday and Saturday from 4:30 pm to 11 pm.
Following the closure of Mesa Grill in Caesars Palace, Bobby Flay has opened an establishment inspired by the romantic Amalfi Coast in Italy. Needless to say, this Italian restaurant, Amalfi transports guests straight to the romantic coastline it has been inspired by.
Fish and Seafood display prominently on the menu at Amalfi. There is a knowledgeable fishmonger on staff who can provide expert recommendations to patrons. In addition, due to its Italian influences, there is a variety of pastas and an enchanting blend of Italian desserts.
While there is traditional seating available there is also a lounge and bar area that is comfortably furnished and adorned with warm lighting. Enjoy a Campari Spritz or cocktail while enjoying the atmosphere of coastal ease.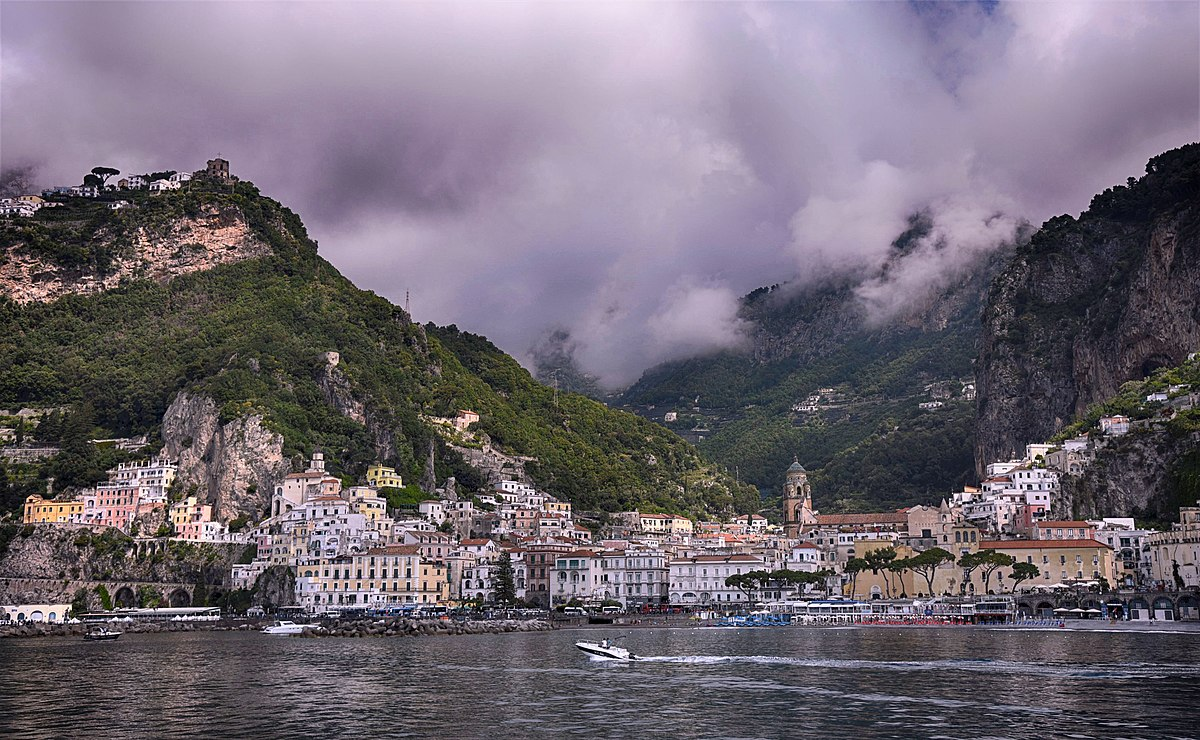 Menu highlights
Their entrees, or antipasti include delicious delicacies like the Charred octopus with burnt orange and pancetta, Roasted butterflied prawns with oreganata and lemon, and Shellfish fritto misto with Meyer lemon aioli and pistachio pesto.
Their first course, or prime piatti options include the Scialatielli with scampi sauce and basil, or the Squid ink fettuccine with lobster, shrimp, squid, and fra diavolo sauce. Main dishes include a whole fresh fish or assorted cuts prepared in various manners, either Mediterranean or from elsewhere in the world. Highlights might include bass, snapper, and swordfish.
If fish is not for you there are vegetarian and other meat options to choose from, like a famous Bobby Flay steak, Roasted acorn squash nicciola, or an assortment of salads – bear in mind that any steak you may order is Prime Certified Angus Beef. There are also side dishes, Contorni to choose from like crispy potatoes or the white bean risotto.
Amalfi also offers several mouth-watering Italian desserts like Bobby's pistachio sundae, or the caramel espresso tiramisu. Few can beat Bobby Flay at satisfying even the most stubborn sweet tooth.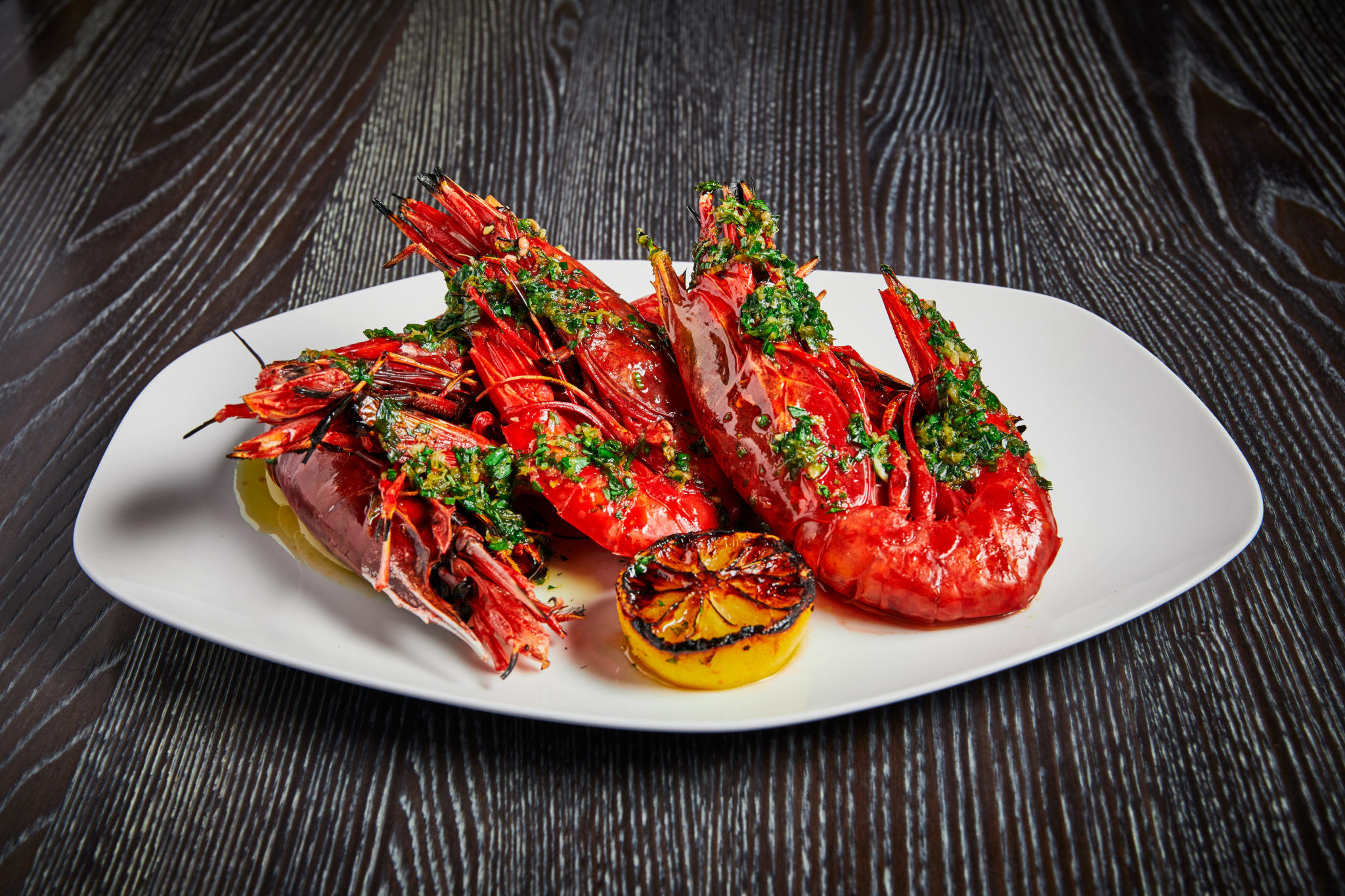 Bobby's Burgers
There are three locations at which you can find Bobby's Burgers: Paris Las Vegas
Le Boulevard (on the Las Vegas blvd), the Forum Food Hall at Caesars Palace, and Harrah's Las Vegas Fulton Street Food Court.
Although he is well known as a gourmet chef, Bobby's first love will always be the American hamburger, which has led to him opening his own burger joint to bring homage to his great love for this focal point of American cuisine.
Originally, this establishment was known as Bobby's Burger Palace, but he has recently chosen to refine it and has renamed it to Bobby's Burgers. The exceptional quality of the fresh ingredients is not betrayed by the affordability of the menu. Flay's extensive travels across the states have heavily influenced this restaurant and everything patrons can find in it.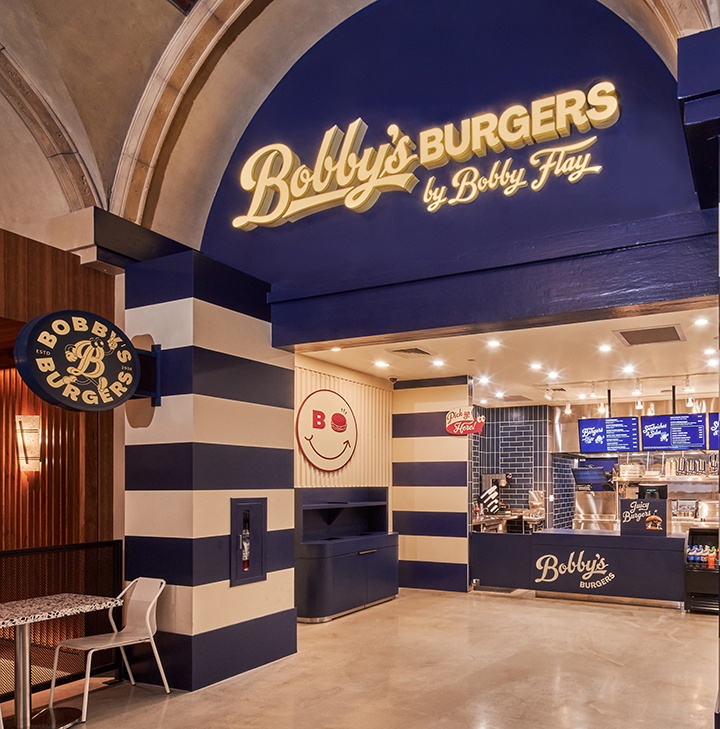 Menu highlights
What patrons get from Bobby's Burgers is exactly what one might expect, Prime Certified Angus Beef to elevate the humble burger in only a manner that the discipline of culinary art can. Classics at this Las Vegas establishment include the BBQ Smokehouse Burger with American cheese, chipotle BBQ sauce, crispy onion, and bacon, or the Bobby Blue, blue cheese, and bacon burger.
For those who do not have an affiliation for beef, however, there is a fried chicken sandwich with a glorious piece of succulent chicken breast, or for vegetarians, there is the Bobby's Veggie Burger with BBQ Mushrooms and Chickpeas.
Be sure to try some of their delicious sides like the sweet potato fries, buttermilk onion rings, or bacon and cheese fries. And also have one of their delectable shakes in flavors of pistachio, cookies and cream, dark chocolate, and vanilla bean.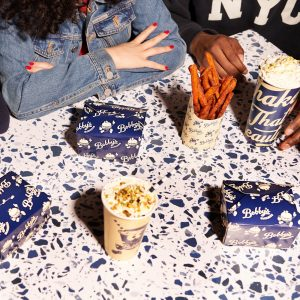 Shark
Shark in Las Vegas was once at the Palms Casino Resort, but still seems to be closed for business. It is unclear at this time whether this establishment is permanently closed or whether we can hope for a reopening.
Shark is the first seafood-focused cuisine restaurant by this chef. Unlike others like it though, it serves seafood with a Latin beat. The bulk of the menu therefore features seafood meals, although there are other options served here as well. No meal at this establishment adheres particularly strictly to any specific cooking style, but there are strong influences from Mexico and South America, as well as some from Japan and the Mediterranean.
Menu highlights
The signature dishes on this menu include some vibrant and bright flavors such as Sea scallops with tojita, panta chili, and mustard green salsa verde, the Shrimp escabeche, or the Octopus with Marcona Almonds, bacon, gooseberries, and clementine.
The restaurant is also known for its sashimi, sushi, and ceviche, like the Sea urchin sashimi or sushi, assorted sushi rolls, or the Bluefin tuna ceviche. Do not miss out on their tacos, made with homemade purple corn tortillas in flavors of beef tenderloin and lobster. They also have entrees to share, like the fried chicken and whole grilled lobster.