The port city of Wilmington, North Carolina, is nestled on the Atlantic Ocean and Cape Fear River, and is definitely one of the best cities in the South. There are exciting attractions and pristine scenic views to enjoy. We have compiled a list of fun things to do in Wilmington, NC, to help you plan your trip!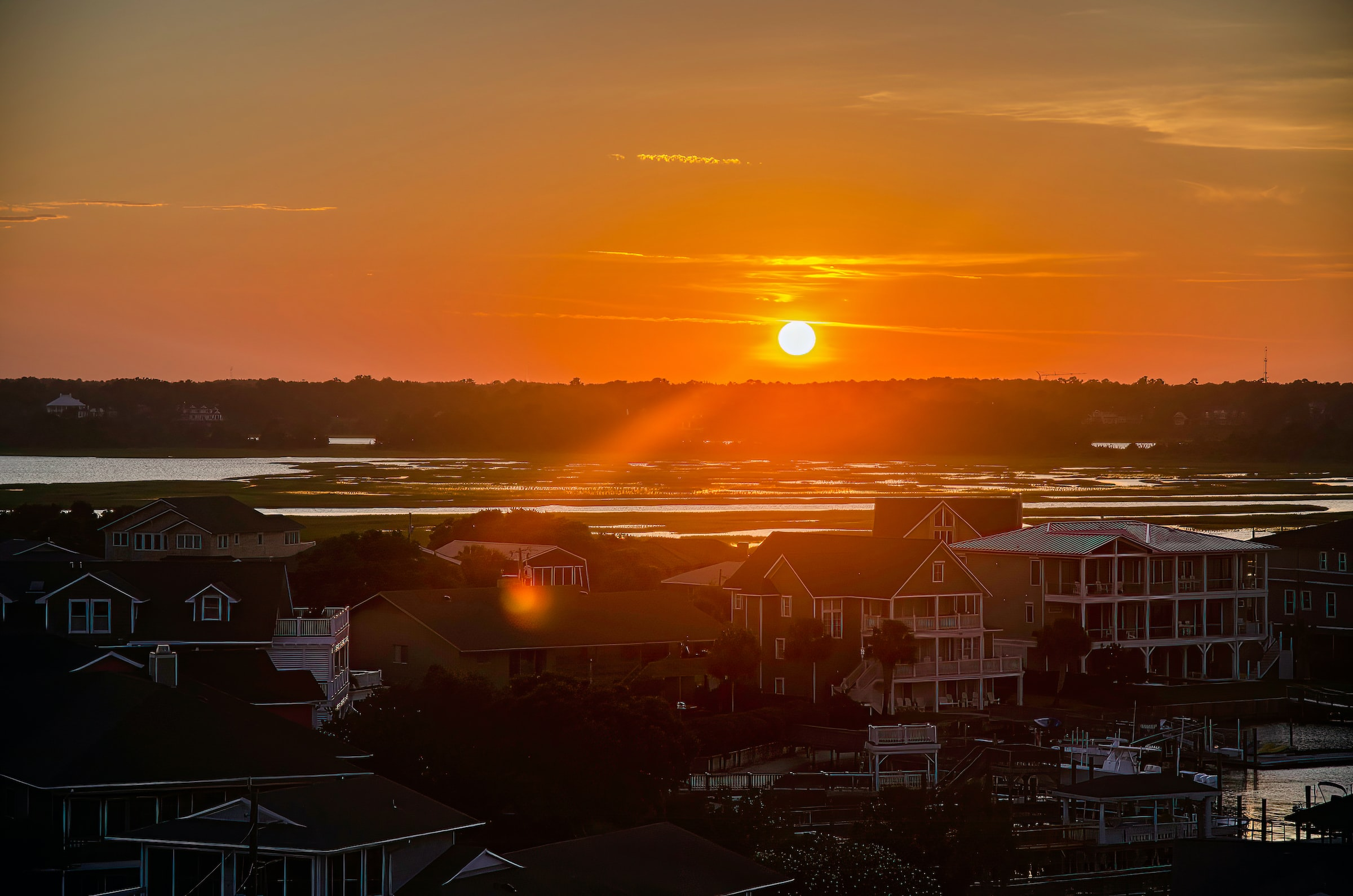 Things To Do In Wilmington, NC
Wrightsville Beach: The Loop
Although spending time in the water is what most people go to the beach for, there are also things that can be enjoyed when you are not in the water. For example, John Nesbitt Loop, or as it is usually called: "The Loop". This is simply a trail that encircles the beach and is great for walking or running.
Enjoy the beautiful scenery while you get your steps in. The Loop is 2.5 miles in total and can serve as a calming walk or an exhilarating run. We suggest attempting The Loop at sunset or in the early morning. Whichever you choose, The Loop is a brilliant way to enjoy the Wrightsville Beach.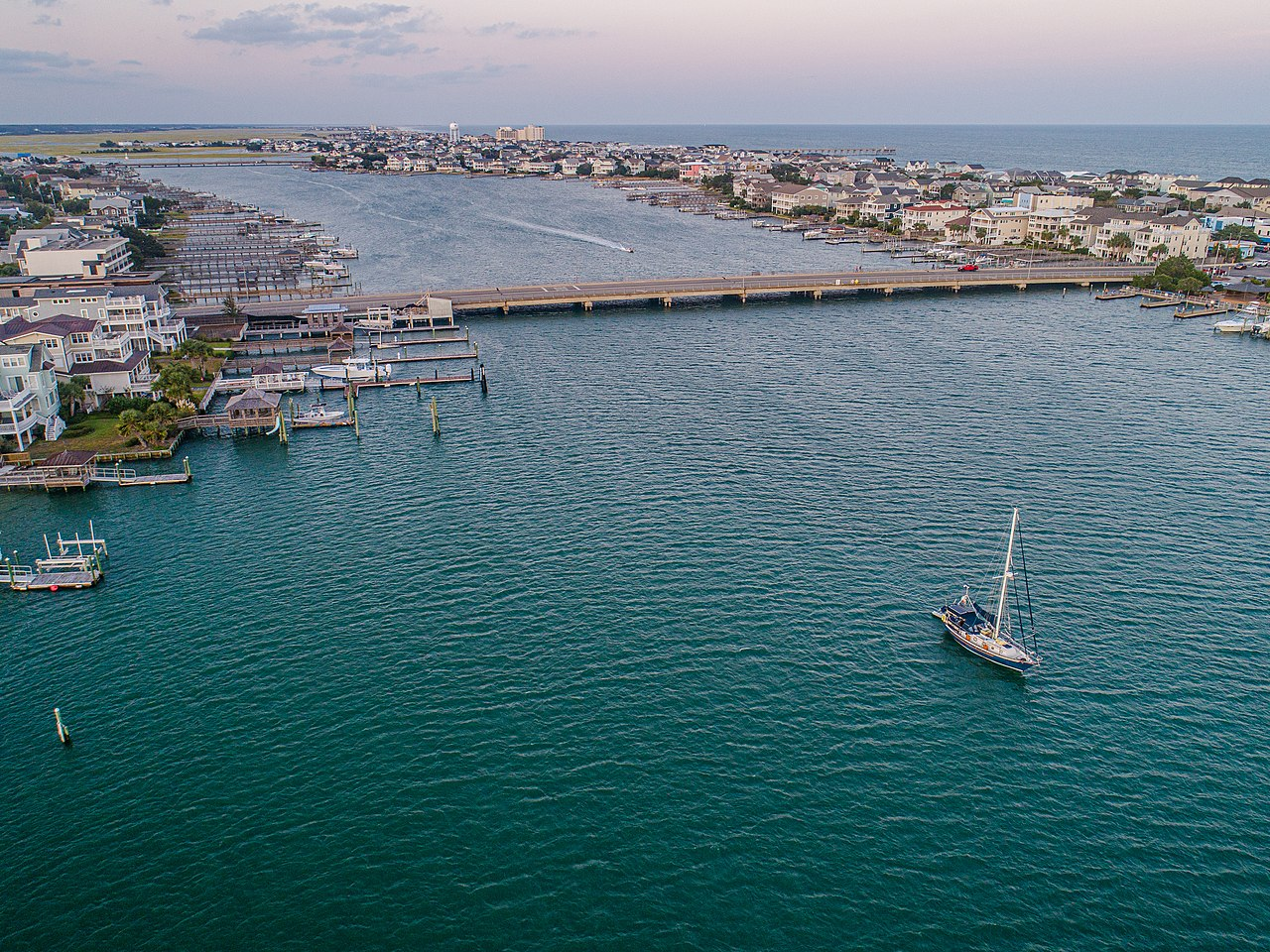 Little Dipper Fondue
What is not to love about fondue? The Little Dipper is a fondue paradise. If you plan to visit Wilmington, we strongly advise a stop at the Little Dipper. You can choose cheese fondues like Cheddar Lae, Baja Cheddar, and Pepper Jack. The menu contains multiple courses and you choose things like salad or soup, scallops, tofu, and ravioli. The flavours are delightful and it is a truly fun experience.
Legion Stadium
If you love sports, especially watching a live match, then the Legion Stadium, home of the Wilmington Hammerheads, is perfect! Even if soccer is not your favorite, it can be great to get caught up in the fanfare and atmosphere. Furthermore, although the stadium is quite old, the quality of the building is amazing. The stadium is part of the greater Legoin Complex where there are several other sports fields and courts. The complex is well cared for and maintained.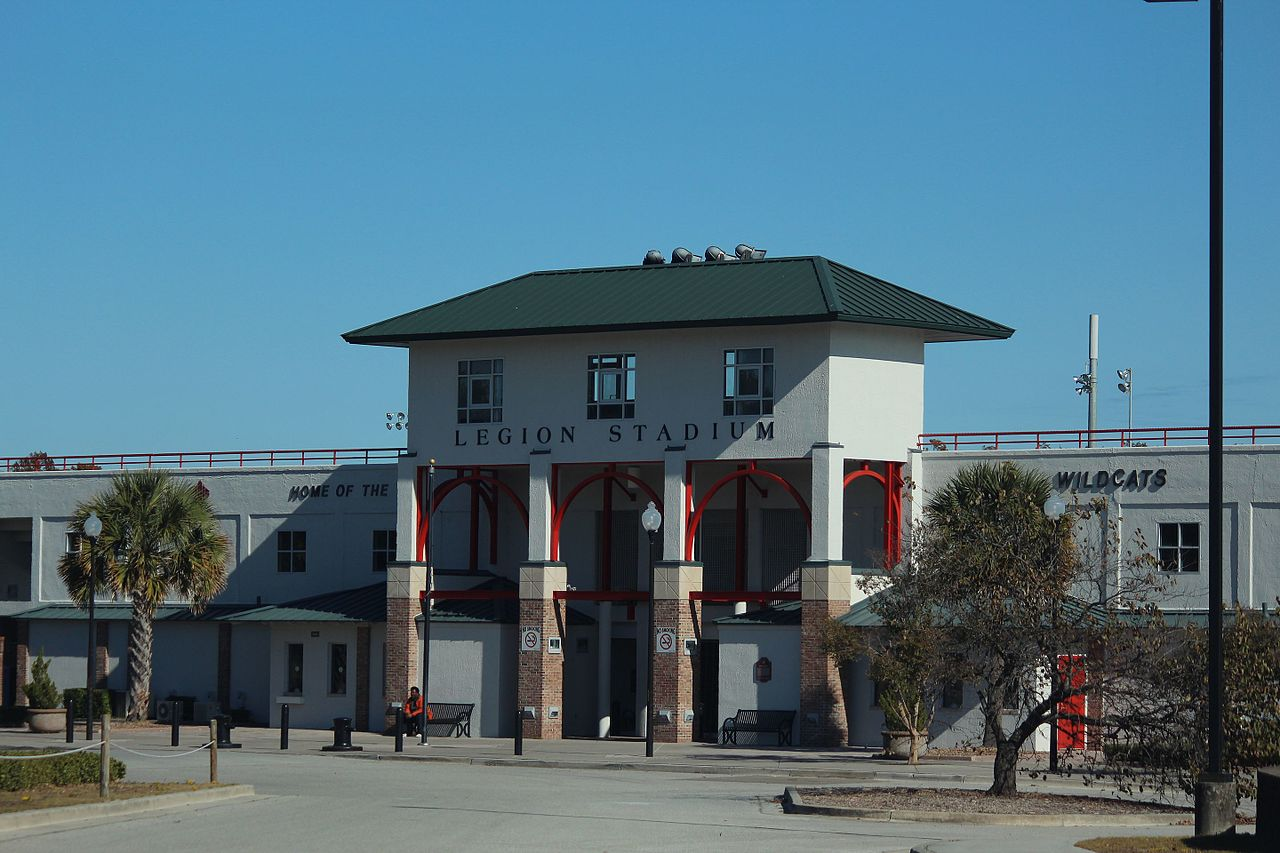 Downtown Sundown Concerts
While there is no bad time of year to come to Wilmington, there are a number of good reasons to make your trip during the summer months. One of these reasons is the Downtown Sundown Concerts. If you like music and the outdoors then attending one of these live music experiences is fantastic.
Concerts are scheduled for Fridays, and visitors can enjoy the colors of the sky, and the harmonious melodies of the live music. You will also have the opportunity to meet and mingle with the local community. This is a really great way to meet the community and spend an evening in downtown Wilmington. There is no charge for attending these concerts, which is remarkable for the beauty and entertainment you get to sample.
Children's Museum of Wilmington
If you have kids and are looking for a way to entertain them during your visit to Wilmington, then the Children's Museum is a great way to do this. This is a great place for kids to learn in a fun way. There are a lot of exhibits and interactive events for kids to take part in. There's also a pirate ship, a grocery store, and opportunities for kids to create artworks that they can take home.
Latimer House
Latimer House is an Italianate architectural phenomenon that was constructed in the mid-19th century. It now stands as a museum and has become an integral part of Wilmington's history.
What makes Latimer House stand out is that it was built symmetrically. The Lower Cape Historical Society now makes its home there. It is full of historical items and trinkets that can be viewed and appreciated by visitors today. Latimer forms part of the historic downtown Wilmington and is open to the public daily.
Trolley Tour
Trolleys were once extremely novel and popular, and although this is no longer the case, they are still used for transportation. One of the truly fun things that can be done in Wilmington is to ride the Cape Fear Trolley.
A trolley tour downtown is a great way to see many tourist attractions around Wilmington. This is a guided tour, so you will be able to ask the tour guide questions during the ride.
New Hanover County Arboretum
We strongly advise a trip to the New Hanover County Arboretum while you are in Wilmington. It is an absolutely beautiful oasis for plants of all kinds. It is truly beautiful to see and makes for a relaxing day. The gardens are a testament to the amazing climate of Wilmington and the wonderful biodiversity that this climate produces.
The Japanese Garden is particularly relaxing and there is a tea house and koi pond to enjoy. Admission is free, but there will be some rules that visitors are expected to adhere to. No plant material may be damaged or removed, people and animals need to stay out of beddings, and dogs are welcome as long as they are on a leash and well-behaved.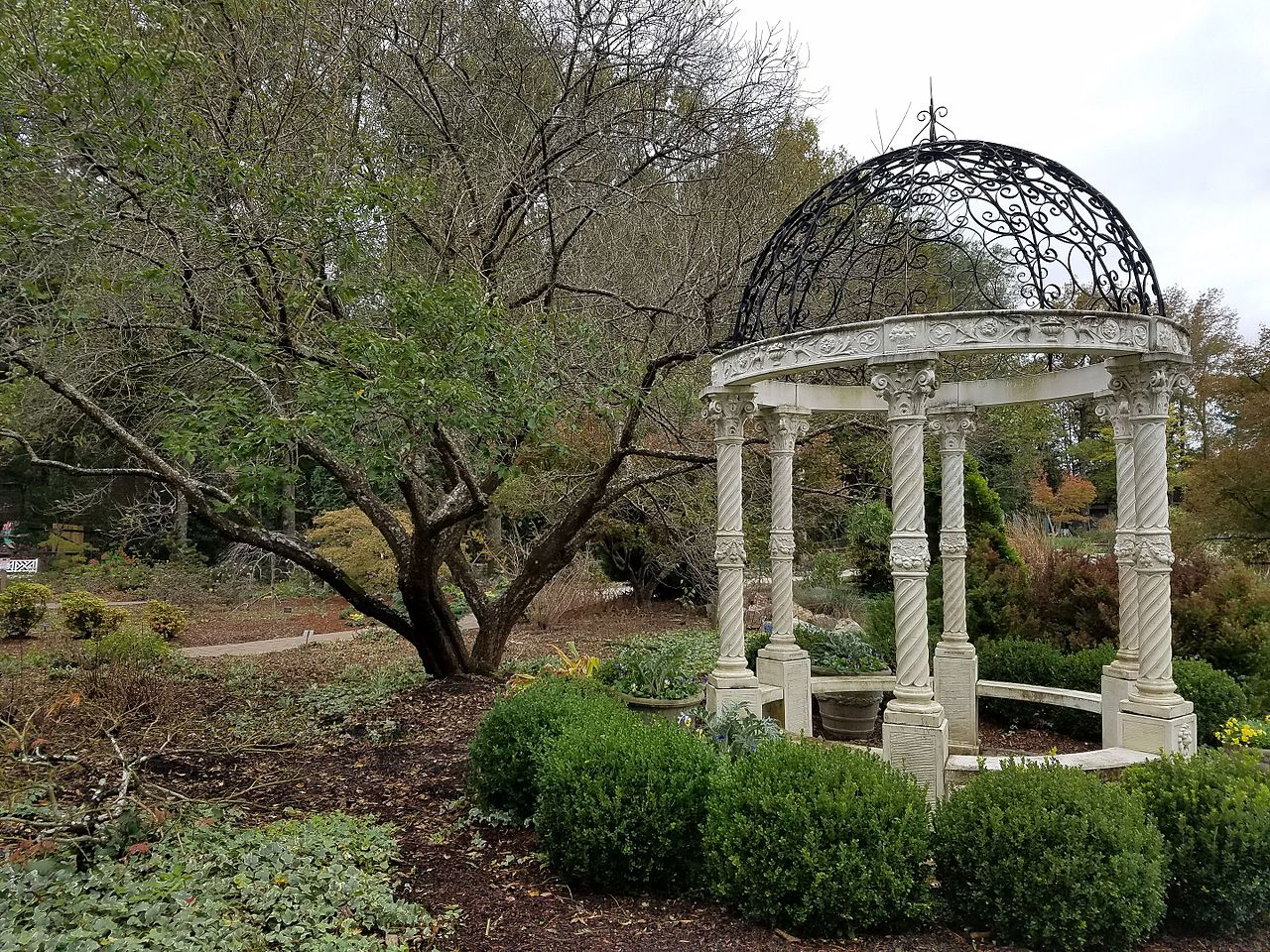 Bitty & Beau's Coffee
This is a chain coffee shop, but the flagship shop is in Wilmington. There is a spectacular story behind this chain. It is named after the youngest children of the founders. This place is also bound to increase your faith in humanity. Owners are advocates for those with disabilities, and they serve to facilitate donations and spread awareness. This is a favorite among Wilmington things to do with both locals and tourists alike.
Fort Fisher Ferry
If you love the water then this is the best things to do in Wilmington, NC. Riding the Fort Fisher Ferry is a great way to spend the day in Wilmington. You can also get a new perspective on the sights around North Carolina. But it's not just the Ferry at Fort Fisher that visitors can enjoy! Check out our next entry to find out more.
North Carolina Aquarium at Fort Fisher
The North Carolina Aquarium is sure to provide a fun day for the whole family. It is also great for yourself and your children to learn about the behaviors and lives of all the fish that are on display. It is actually one of the top aquariums in the US. There aren't even only sea creatures, but also other animals like a bald eagle. The Adventure Reef is one of the best attractions around here for kids to enjoy.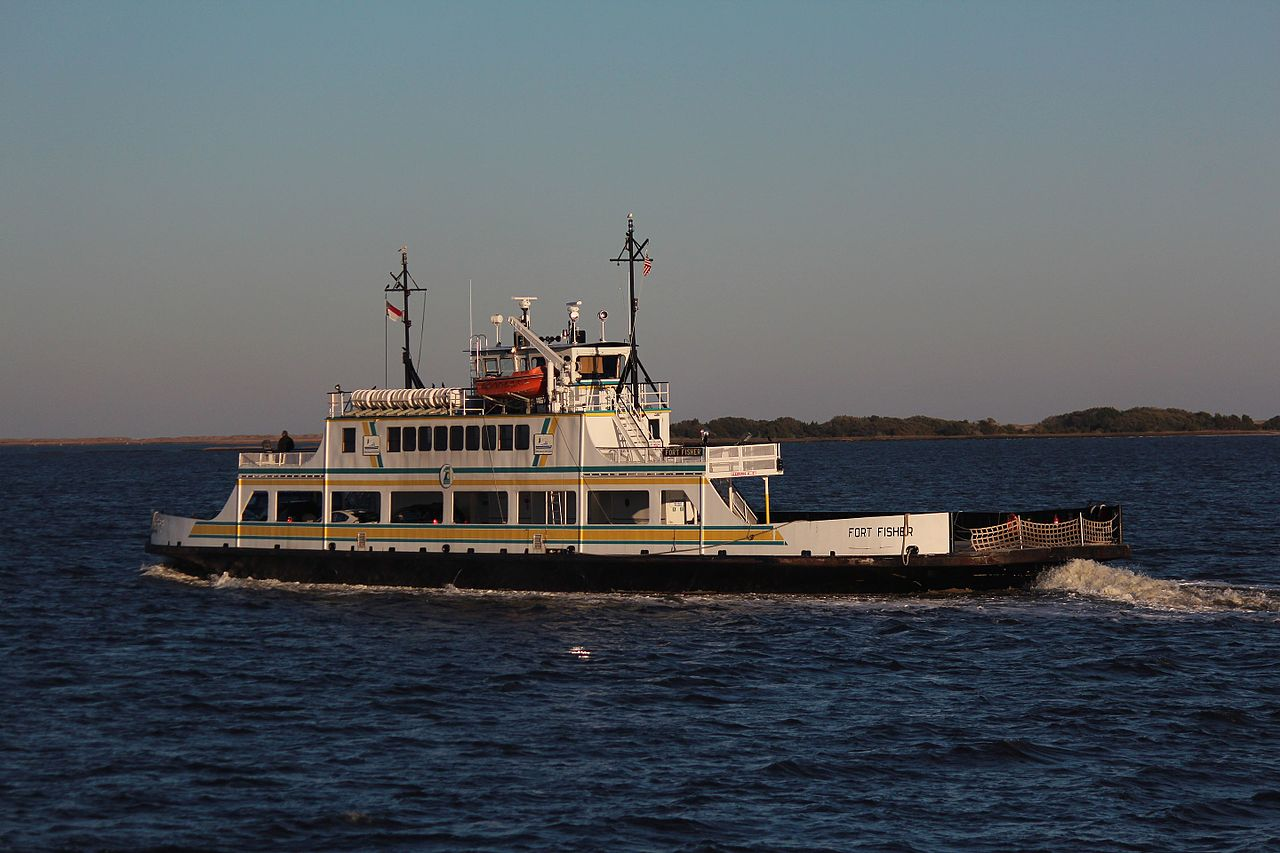 USS North Carolina Battleship
This is by far one of the most famous and phenomenal ships in the history of the American military. This vessel was actively used during World War II and played an active role in the eventual victory of the Allies. Now that it has been decommissioned, it spends its days in Wilmington and functions as an attraction that is particularly central to military history and draws several yearly tourists.
This is a really special experience for anyone who is interested in ships or the military. And there are no words to describe what it's actually like to be on a ship like this. If you find yourself in Wilmington, North Carolina, we advise a trip to see the Battleship North Carolina. Do not underestimate how much awe and value you can get from a visit to the USS North Carolina.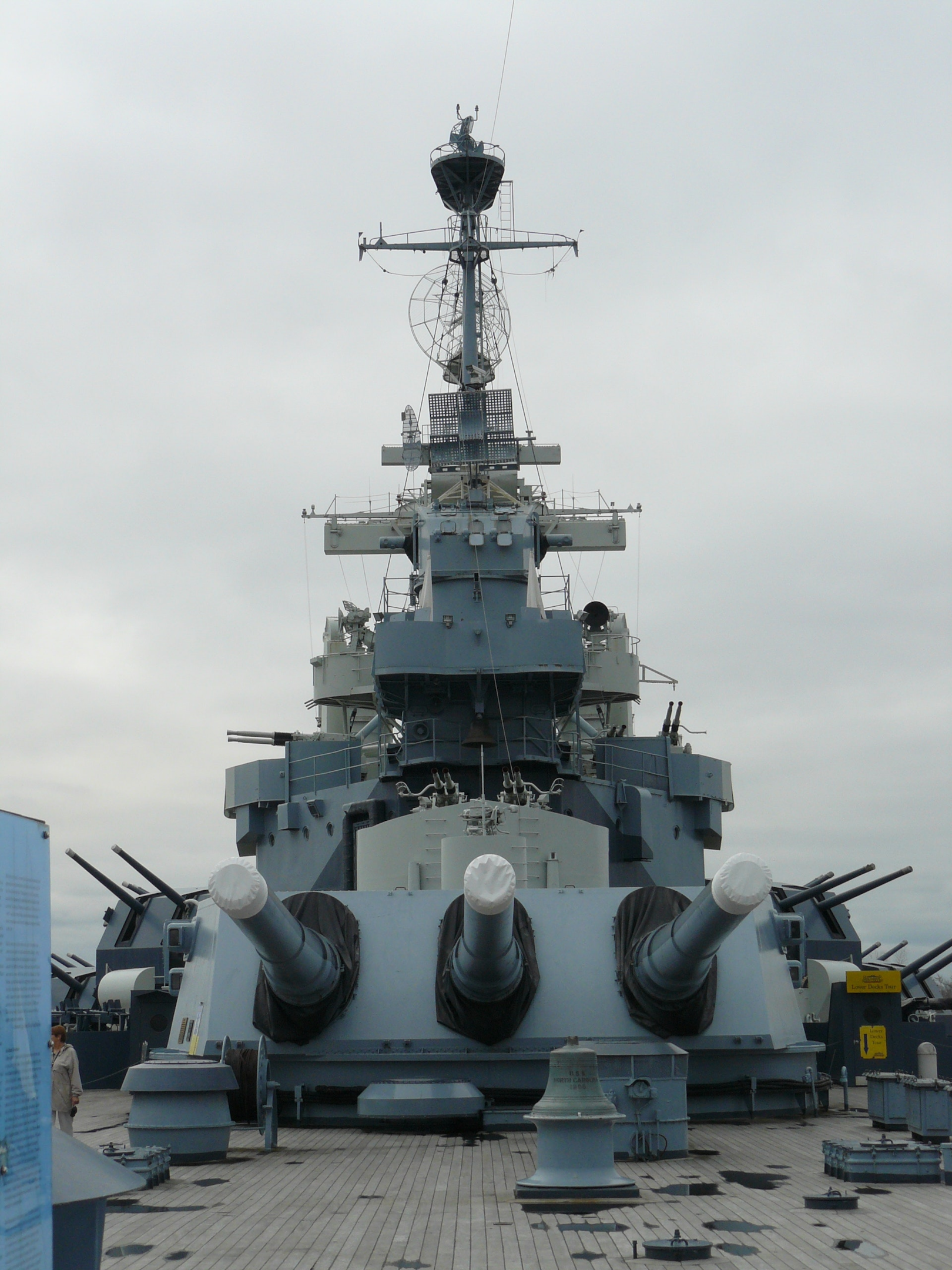 Mayfaire Town Center
Mayfaire Town Center is another fantastic destination for shopping in Wilmington. Entertainment and quality products are the name of the game here. The shopping experience here is somewhat more impressive than what you can expect from a general mall.
Some of the high-end stores at this mall include Lane Bryant, Style Me Boutique, and Pottery Barn. The restaurants and movie theater are also pretty impressive. It is also a great place to spend a night out.
Boathouse Restaurant
One of the top Wilmington attractions is their seafood, so visiting a place like the Boathouse Restaurant is a must. The quality of seafood this close to the ocean is just better than anywhere else. The menu is peppered with traditional fuss-free seafood dishes made the way we all love them. Choose between fried, broiled, or steamed seafood, and if seafood is not for you then do not fret! There is also an assortment of veggie burgers, pasta, cheeseburgers, and Reubens on offer.
Airlie Gardens
The Airlie Gardens are fantastic for a relaxing day in Wilmington, North Carolina. The native and naturalized plants on display here are gorgeous, especially if you visit in the spring. This park is also one of the best Wilmington, NC, things to do with kids.
You can also see the Airlie Oak which is centuries old. In addition, there are plenty of animals, spellbinding lakes, and knockout buildings. For seven months out of the year you can see a butterfly exhibit and attend the annual Airlie Gardens oyster roast!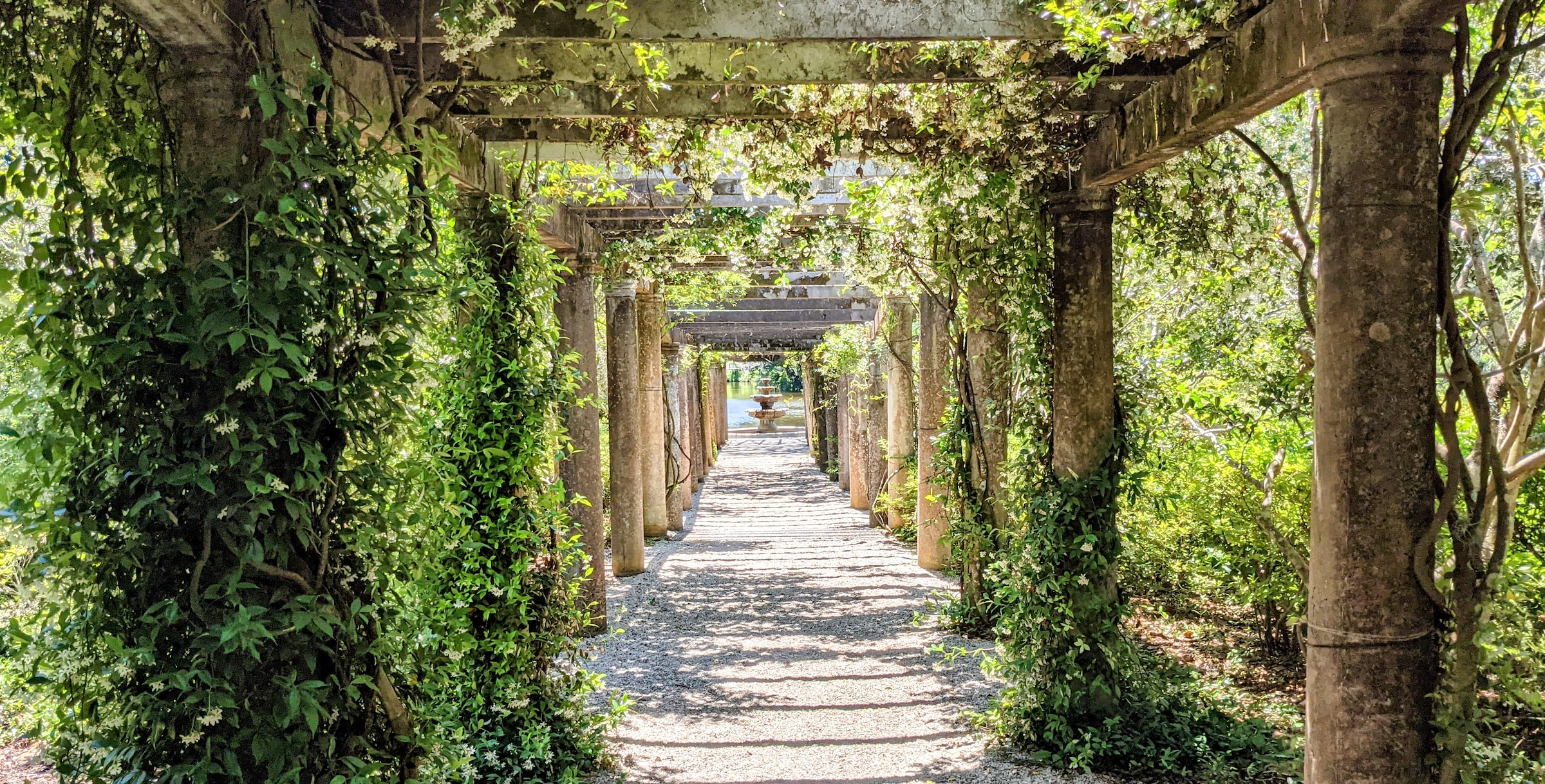 Wilmington's Historic District
Historic Wilmington is quite the site to see. There are a large number of historic homes in the Wilmington area, and it has one of the overall largest historic districts in the South. We have already mentioned the national historic landmark that is the USS North Carolina, but this is not the only historic sight to see in Wilmington, NC. This city is also the home of the oldest history museum and various other historic buildings that form the cornerstone of the South. So be sure to stop by the historic district in Wilmington, NC on your next visit to the city.
Carolina Beach State Park
The Carolina Beach State Park, which runs down the North Carolina coast, is a fan-favorite attraction along the shore of Cape Fear River. A day visit is great, but you can also go camping, swimming, or hiking while at the Carolina Beach State Park. It is probably the most visited national park in North Carolina and only increases in beauty as time goes by.
A large part of Pleasure Island is included in the Carolina Beach State Park, which makes for a great day visit. The Venus Fly Trap draws the most attention from tourists, but the breathtaking sightseeing potential and natural beauty in this State Park are to die for.
Gone Coastal Charters
Another great way to enjoy North Carolina's waters is by fishing! Gone Coastal Charters provides a charter tour that is a great experience. The captain and crew are experienced and friendly and specialize in giving guests a next-level fishing experience. The captain will do what he can to facilitate a fruitful fishing experience, but patrons should remember that on some days there will be no bites. Regardless, whether you catch anything or not, a good time is guaranteed along with great company. You can also partake in fishing competitions.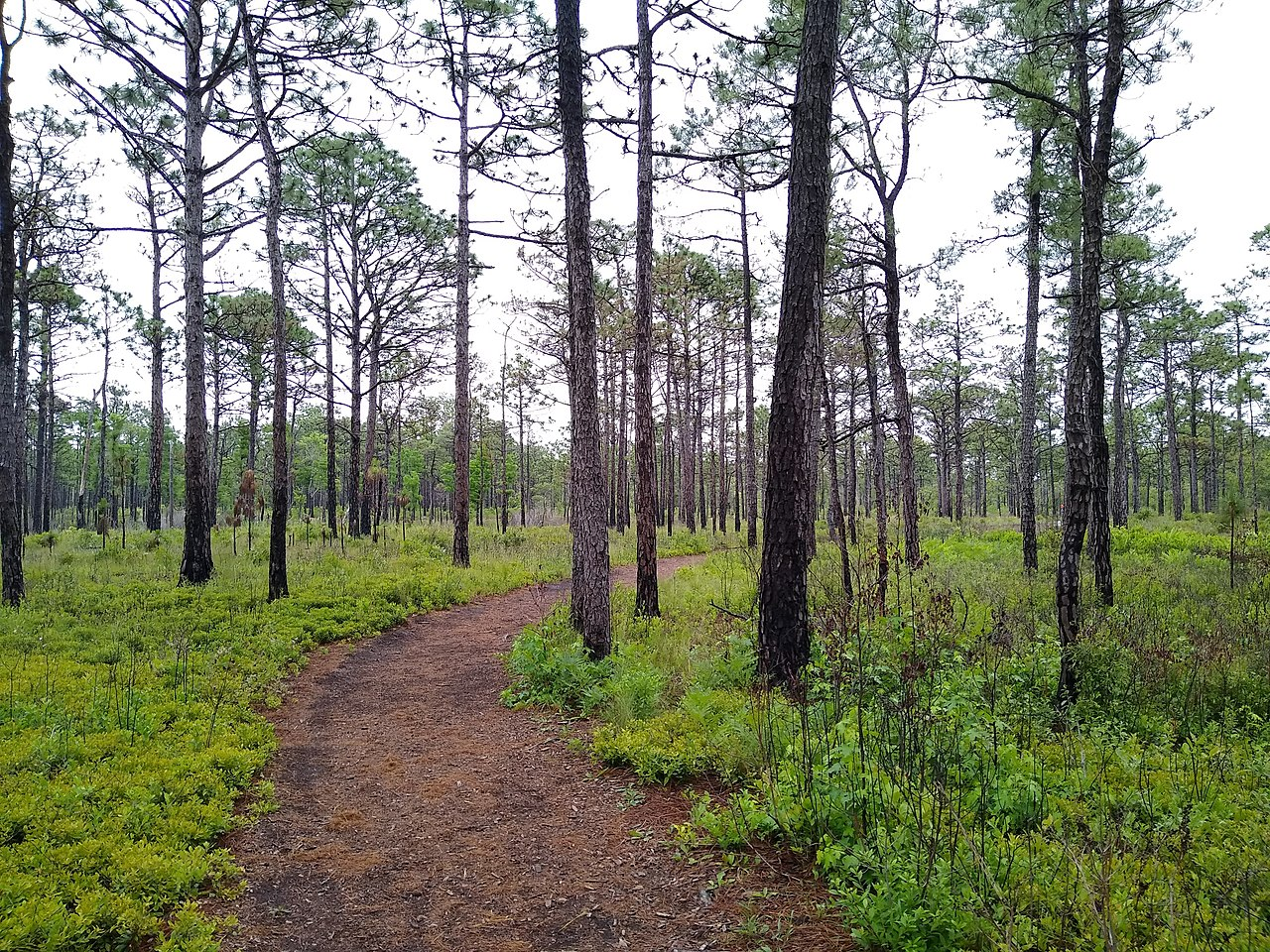 Burgwin-Wright House and Gardens
Burgwin-Wright House is the only colonial building in Wilmington, North Carolina that is open to the public. Both the interior and the gardens are absolutely beautiful. Special events are welcome and tours are available so that you can begin to understand what life might have been like at the peak of the colonial period. Summer days are the best time to visit. Take in the gardens full of herbs, fruits, and flowers. The interior is full of antiques and authentic fixtures. Tour guides are knowledgeable and wear period-appropriate clothing which adds to the entire experience.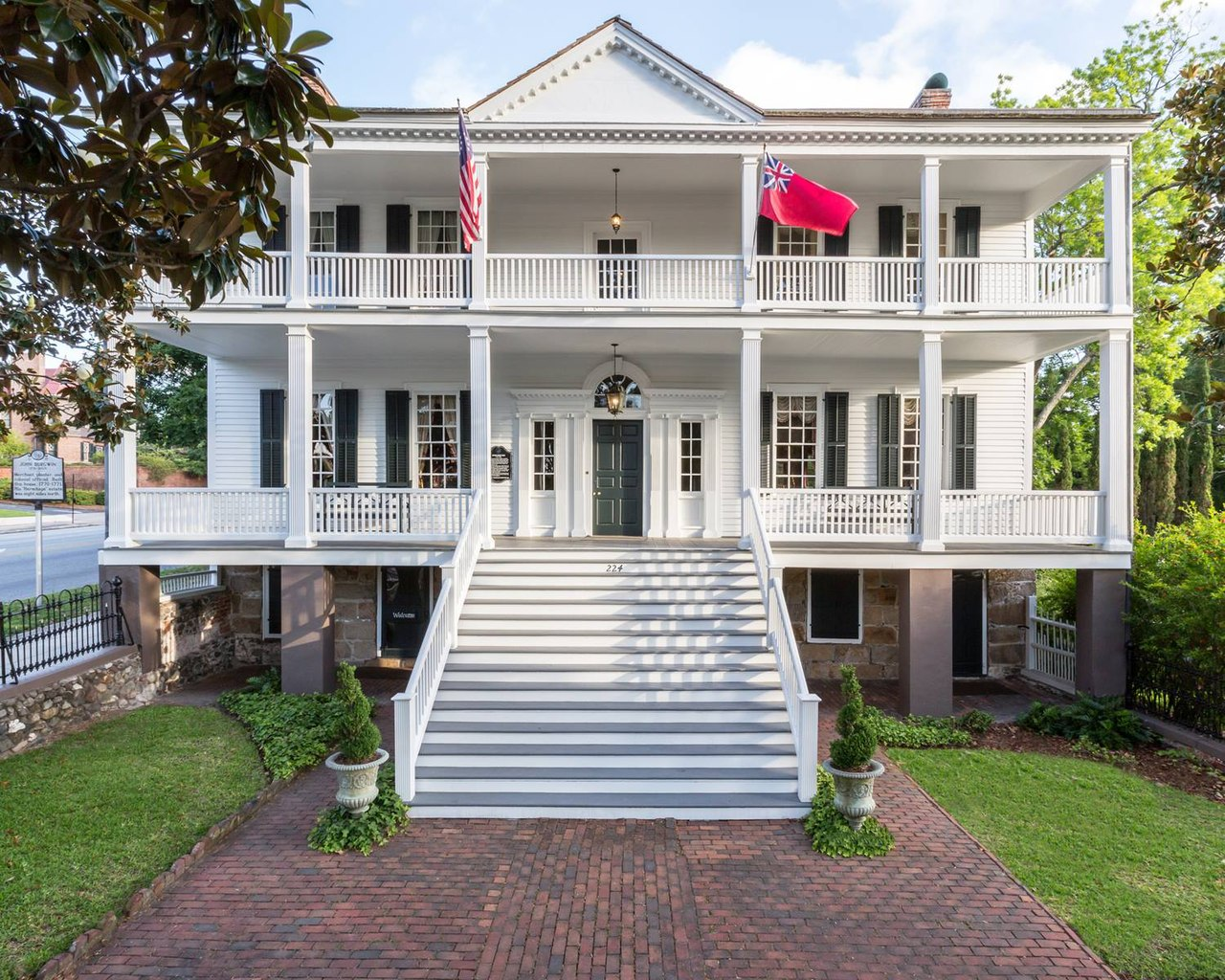 The Cotton Exchange
If you love downtown Wilmington then this is one of the best places for you to visit. It is a shoppers' paradise with a great amount of southern charm and an impressive collection of boutique shops. The Cotton Exchange is somewhat unique in that you will not find chain retailers here, but rather a few eclectic smaller stores full of things like crafts and antiques.
There are also restaurants abundant along with great sights to see. We advise more than one visit so that you can really take in the entire experience. Wilmington, North Carolina relies on places like the Cotton Exchange for their atmosphere and the success of their local tourism. Despite its main purpose being shopping and recreation, it can also help visitors to learn more about Wilmington, North Carolina, which makes it a truly valuable asset to the community.
Cape Fear Museum of History and Science
Despite the name, Cape Fear Museum doesn't actually have anything to do with fear, and it is one of the top museums in North Carolina. This museum brings together historical and scientific attractions through its display of thousands of items from varying disciplines. Needless to say, this is a great attraction to enjoy with your kids and offers brilliant educational experiences for all.
The museum is also full of priceless information related to North Carolina and Wilmington. And the fact that it marries history and science greatly expands the field of interest that it draws upon. There are also play areas and a dinosaur exhibit for families to enjoy.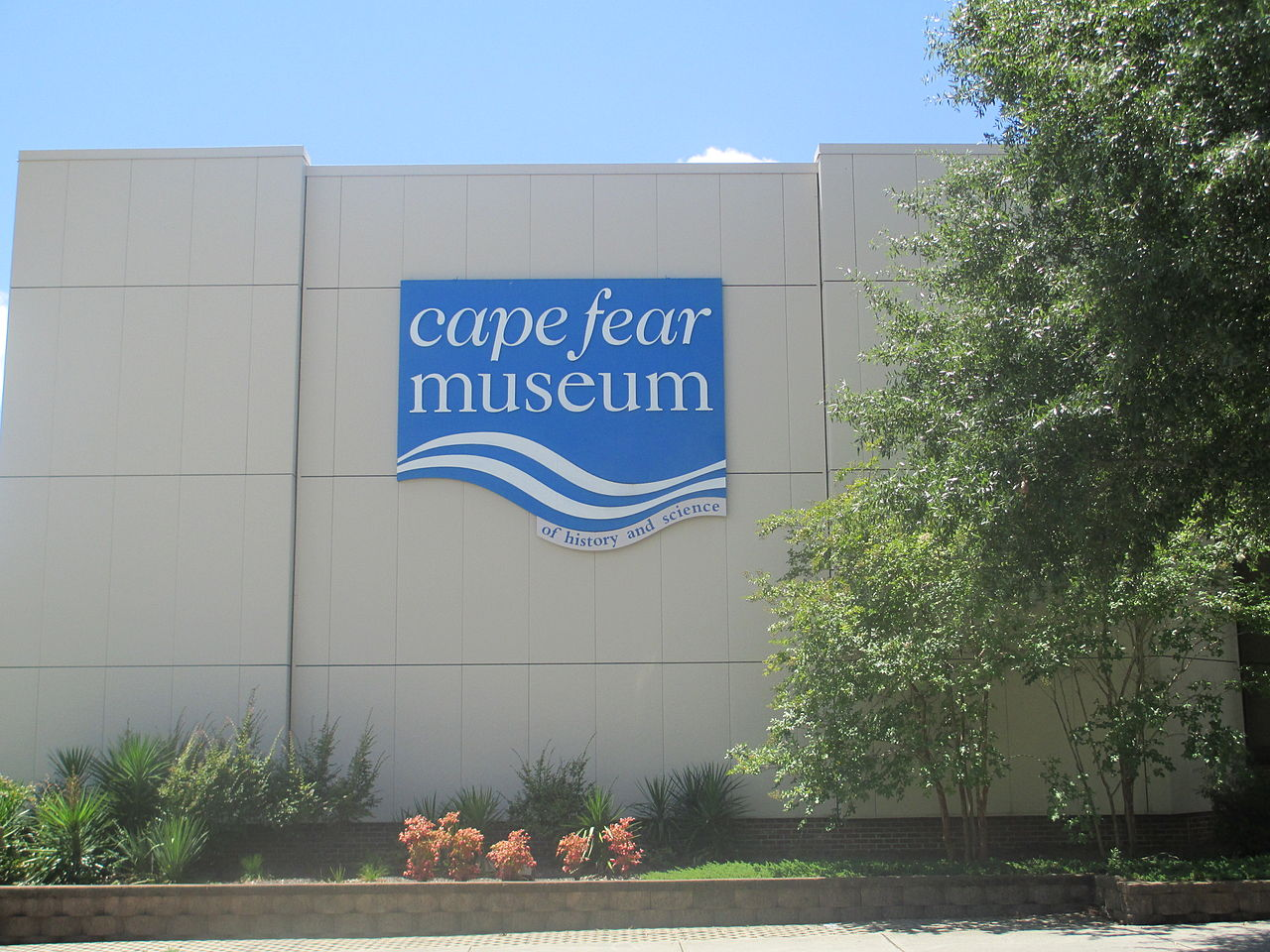 Wilmington Railroad Museum
Without the great American railroad system, the growth rate of the great nation would have been severely stunted. At the railway museum you can learn all there is to know about the history and reality of railroading in this region, especially pertaining to the Atlantic Coast Line Railroad.
You can also see full-size models of different trains. This is a great destination for families and people looking for education in this port city. If you are interested in trains, the Wilmington Railroad Museum will be an absolute playground for you and your family!
Zeke's Island
Zeke's Island is a nature reserve near Wilmington. While camping and fires are not allowed, there are walking trails and kayaking in the area. The island habitat is beautiful and the seabirds are abundant. Kayaking is a specifically wonderful way to see this island on the coast around North Carolina. However, we do remind you to check the weather before attempting this kayaking trip.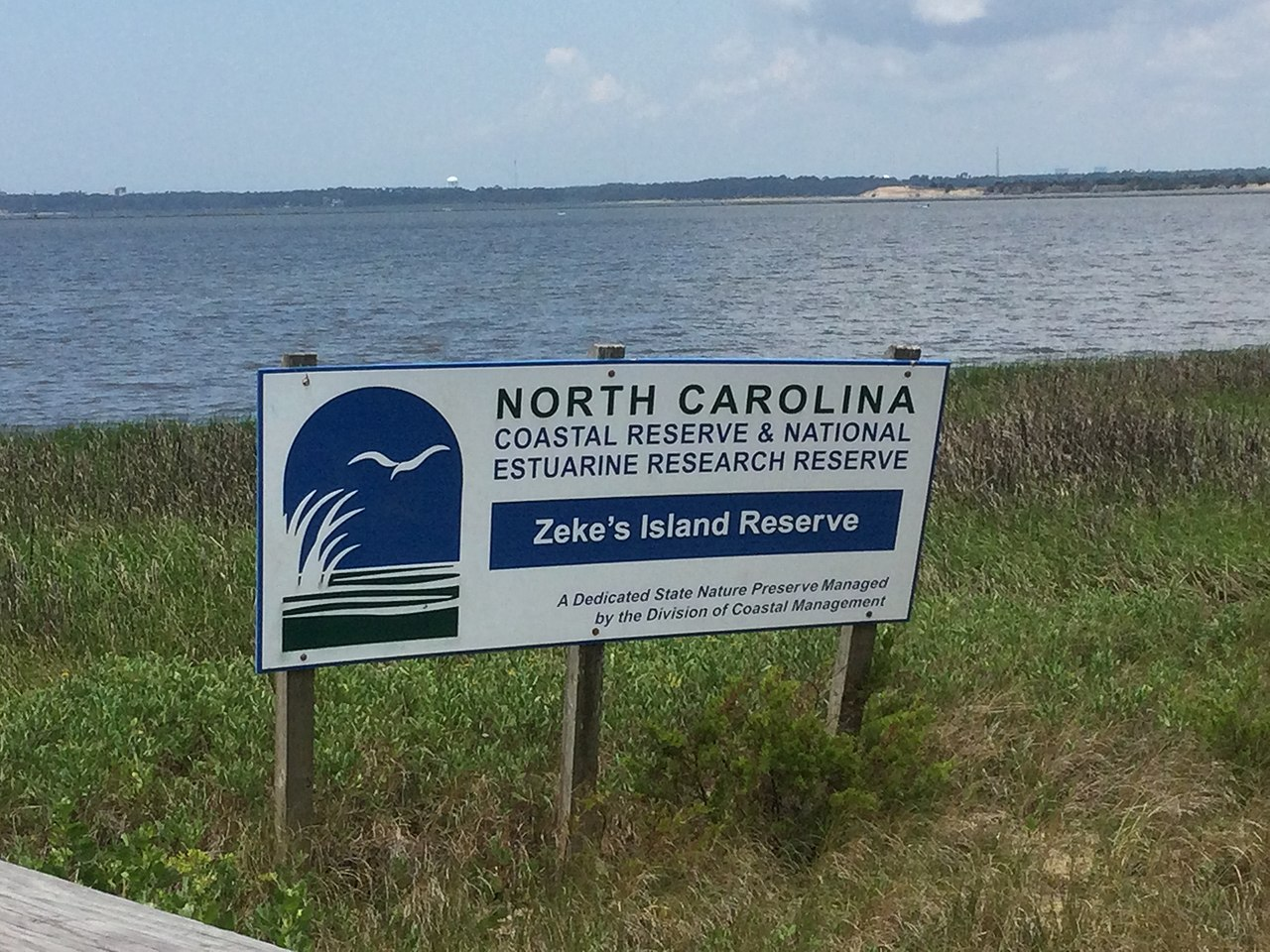 Masonboro Island Reserve
The Masonboro Island Reserve is one the most fun things to do around here. Wildlife has been allowed to flourish and visitors can enjoy the island air and bird-watching at their leisure. Take a boat ride to the island and take in all of the scenery as only nature lovers can.
Mansboro is a barrier island, so among the variety of habitats, marshland is dominant. There are many turtles in the area and it is best not to disturb them. Furthermore, if you want to get to this island you will need a boat. If you do not have your own then you can rent one.
Thalian Hall Center for the Performing Arts
Wilmington, North Carolina loves her arts scene. By intention, one of the top things to do is to go see a production at the historic Thalian Hall Center for the Performing Arts. This theater first opened in 1858 and has been entertaining the masses ever since. Some really famous names have performed here, like Ani DiFranco and John Philip Sousa.
In addition to the usual theatrical productions, you can also see film screenings, comedians, and dance performances. If you love live entertainment and find yourself in Wilmington, NC, then be sure to visit Thalian Hall.
Cameron Art Museum
When it comes to Wilmington attractions the Cameron Art Museum is one the absolute best. This museum has been an attraction for over 50 years and even artists from other continents have featured here. Aside from art, there is also something for the history buffs in your group.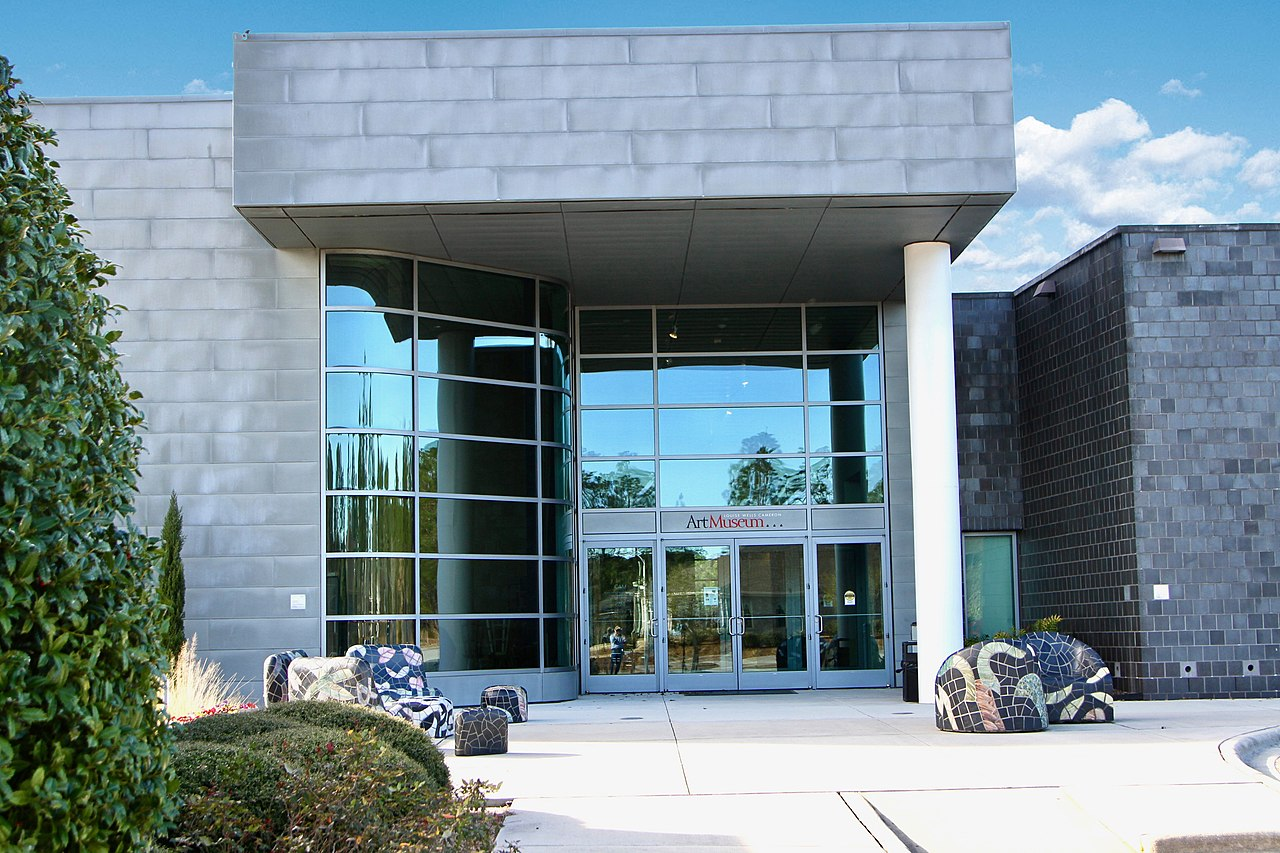 Closing Thoughts
While we have included a great many wonderful attractions in Wilmington, NC on this list, there are some other things that we feel we need to further mention, like the Poplar Grove Plantation, Kure Beach Fishing Pier, Cape Fear Memorial Bridge, Cape Fear Museum Park, the Sea Turtle camp, Wilmington Disc Golf, the Michael Jordan discovery gallery, and the Wilmington Brewing Company.
This city in Southeastern North Carolina is fantastic for families and single travelers alike. Take a self-guided tour of the historic downtown districts, go see the Fort Fisher mermaid, take advantage of the freshness provided by the Cape Fear seafood company, visit one of the many beach bars, or take a drive down Market street. There is bound to be something for everyone to enjoy in Wilmington, NC.