Can you think of anything better than a beach vacation in Spain? Well, Marbella's beaches are some of the best beaches in the world. However, beaches are not the only thing that you can do in Marbella. We have highlighted some of the best local attractions in this article for your convenience.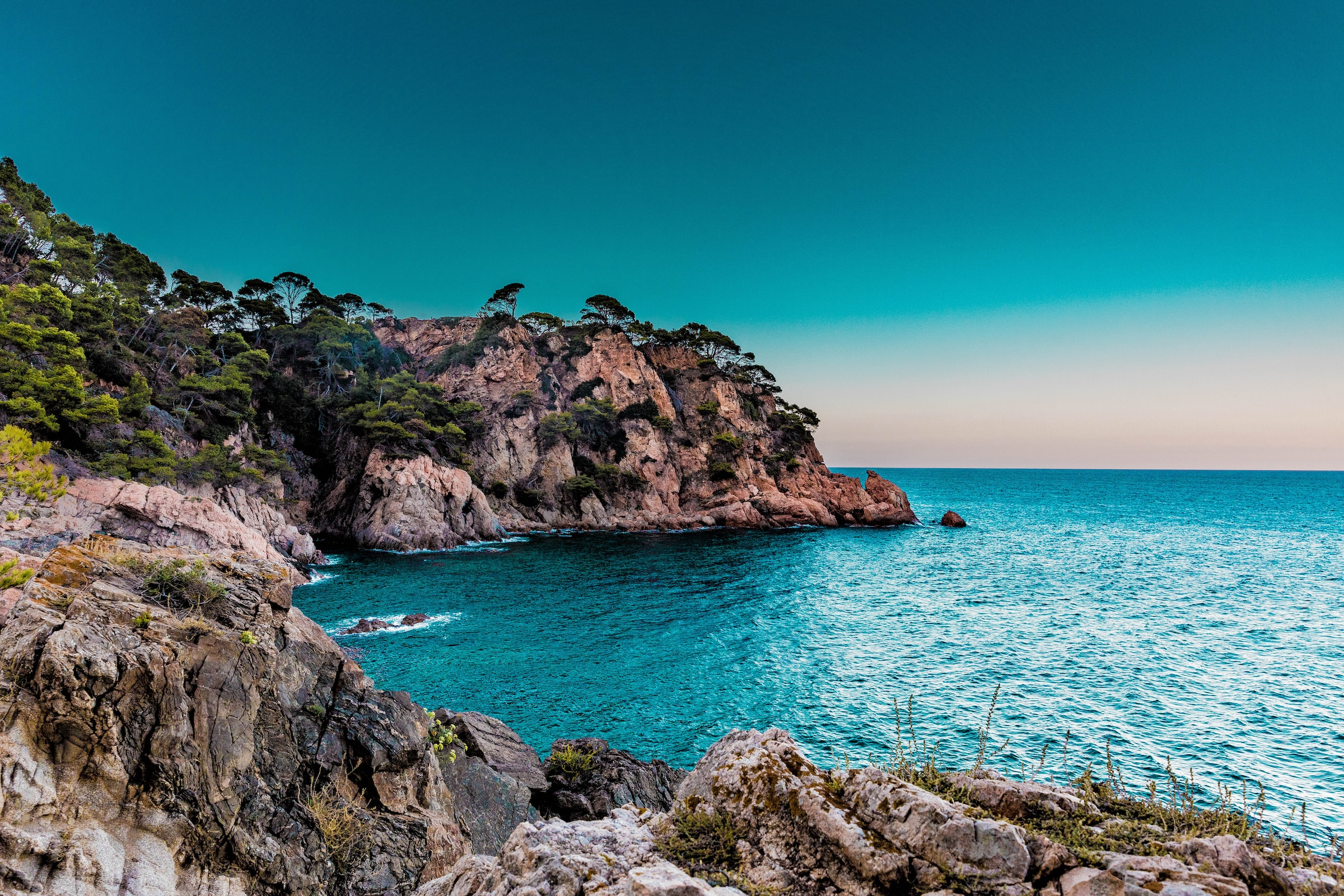 Things to do in Marbella, Spain
Marbella is situated in sunny Costa del Sol in Southern Spain. The sandy beaches are lined with long promenades and beach bars. There is a quint old town feel to Marbella, Spain that will make your trip to a glittering city on the Mediterranean Sea all that much more charming.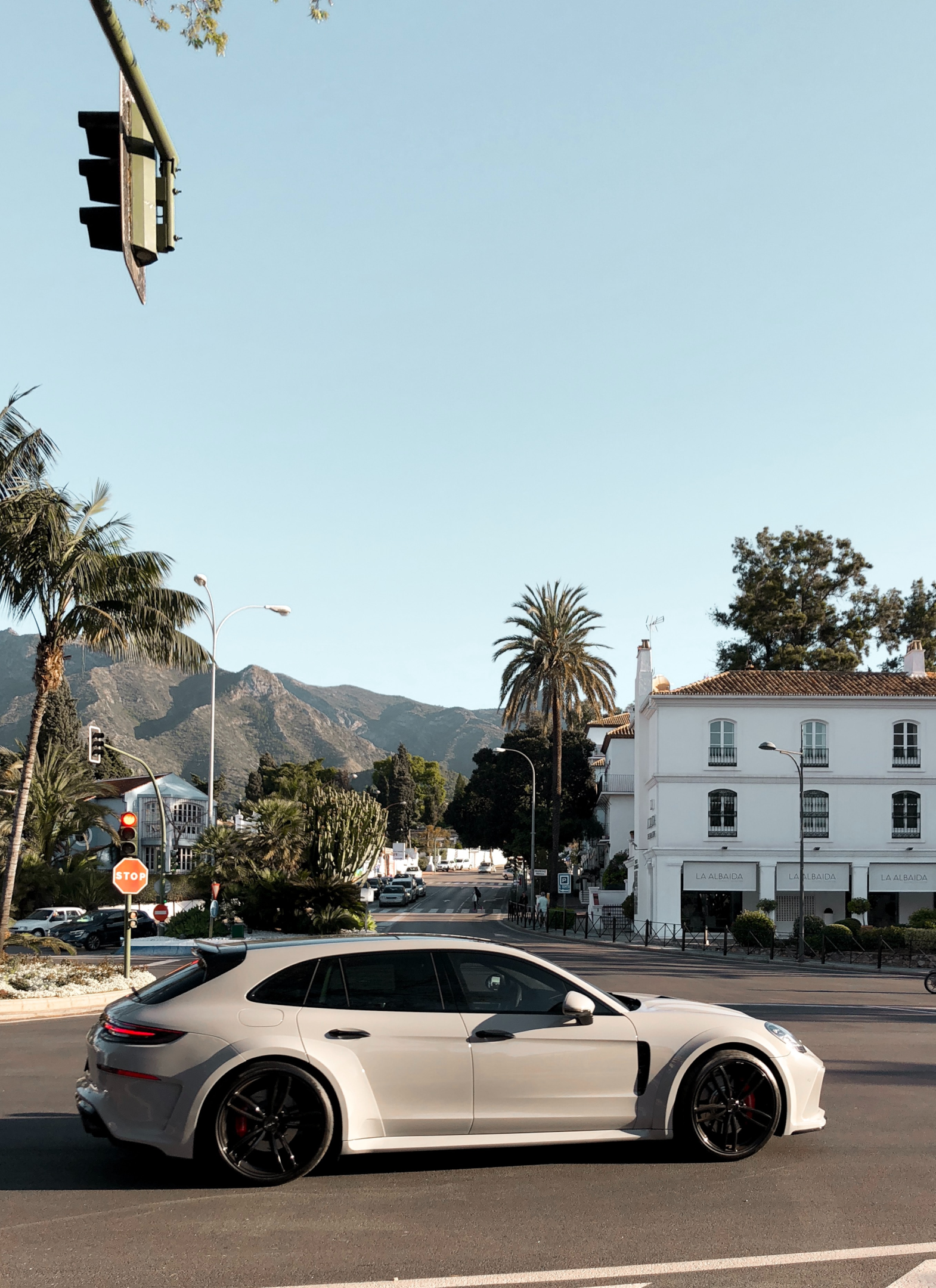 How to Get to Marbella, Spain
You can fly into Malaga Airport and hire a bus at the airport to take you to Marbella Bus Station. The airport has all the bells and whistles you might need and is one of the busiest airports in Spain. When visiting Marbella you can also rent a car from the airport so that you can travel around Costa del Sol. Navigation around the area is easy and the roads are in a good condition.
Caminito Del Rey
Caminito del Rey is a day trip from Marbella, Spain. The hike at Caminito del Rey was once the most dangerous hike in Spain. But that is no longer the case. It is now an exciting and safe trail that takes you on a small path along the cliffside about 330 feet above a reservoir. This elevated walkway treks about 5 km and rewards hikers with some of the most breathtaking views in Andalusia.
Gibraltar
A 90-minute drive from Marbella will take you to Gibraltar, which is a British territory. It makes for a truly spectacular day trip away from the numerous beaches, and into the gorgeous wilderness of this mystical country.
White Village – Setenil de las Bodegas
While you can drive straight to this village on your own if you have rented a car, there is a tour that goes to this village as well. The tour goes to Ardales and Cuecas del Becerro before ending in Setenil de las Bodegas.
Andalusian Horse and Flamenco Show
There is no way that you can take a trip to Southern Spain and not go watch the Andalusian horses living their best lives. The riders are dressed in traditional Andalusian costumes while they perform an equestrian ballet on their Andalusian mounts.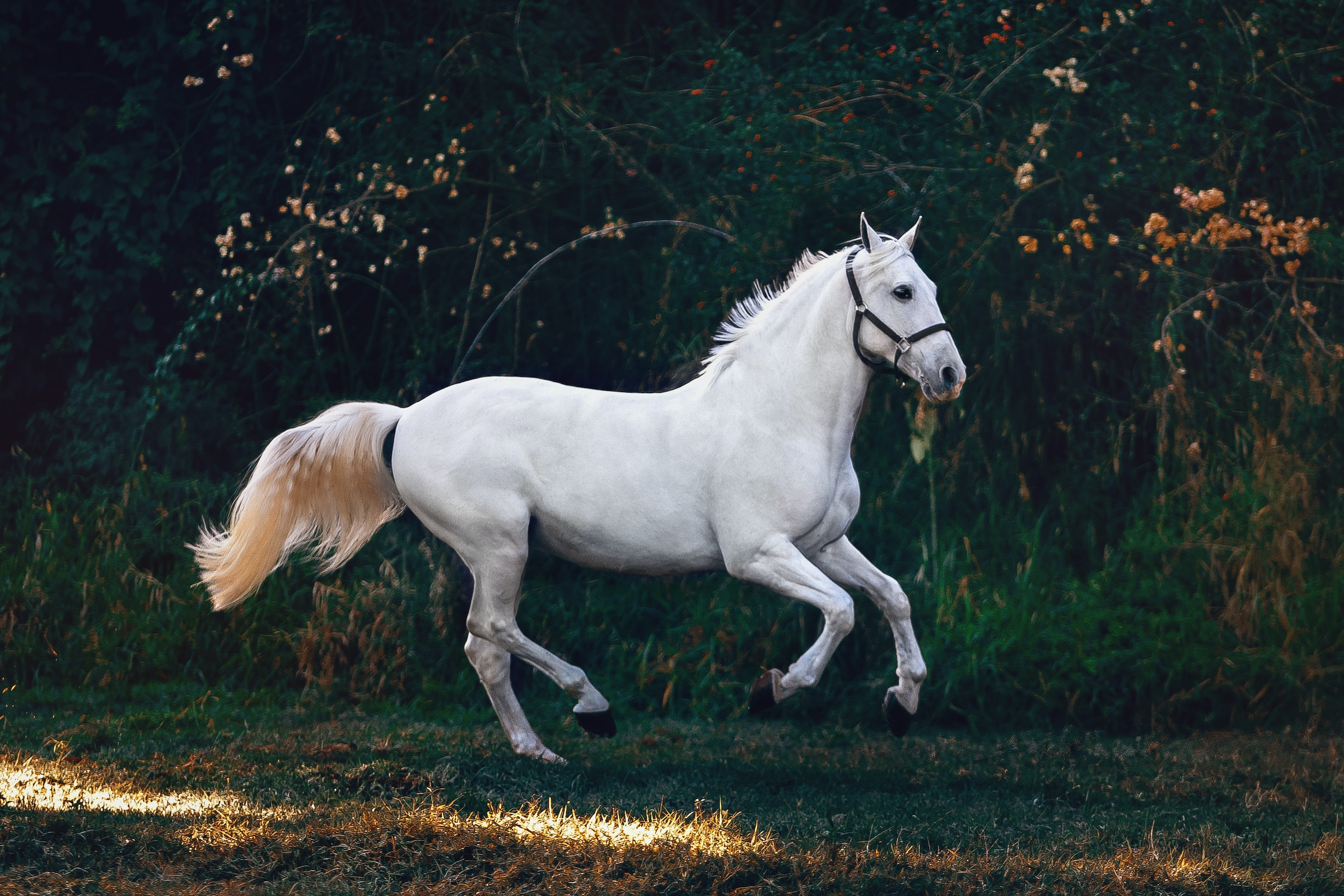 Where to Stay in Marbella
Oasis by Don Carlos
The Oasis is a luxury hotel and wellness resort in Marbella. You can choose between apartments, suites, and rooms. There is a spa, saunas, tennis courts, and both outdoor and indoor pools.
Hotel Monarque El Rodeo
This is a much more budget-friendly hotel that is within walking distance from the beach. There are many top Marbella attractions nearby the hotel. Despite being a budget hotel they are all-inclusive with dinner, lunch, and buffet breakfast.
Hotel Don Pepe Gran Meliá
This hotel is often seen as the flagship of luxury hotels in Marbella. The hotel is located right on a wonderful beach and there are bars in the area, restaurants, a fitness center, and a large pool. The only downside of this hotel is its distance from Old Town, Marbella.
NH Hotel Marbella
The rooms at this hotel are modern and have a great ambiance. There is a pool bar, el fresco restaurant, gym, and an outdoor pool. However, it is about 15 minutes from the beach.
Museo del Grabado Español Contemporáneo
The Museum of Spanish Contemporary Engravings or the Museo del Grabado Español Contemporáneo is the only museum of its kind in Spain. It specifically preserves contemporary Spanish graphic art of the last two centuries.
Golfing in Marbella is popular
Some of the best golf courses in the world can be found in Marbella, Spain. It is a common sight to see people at the Malaga airport traversing the building with golf clubs in tow. Costa del Sol is home to some truly amazing golf courses. If you do play golf and are looking for an all-out golfing experience we recommend the La Quinta Golf and Country Club.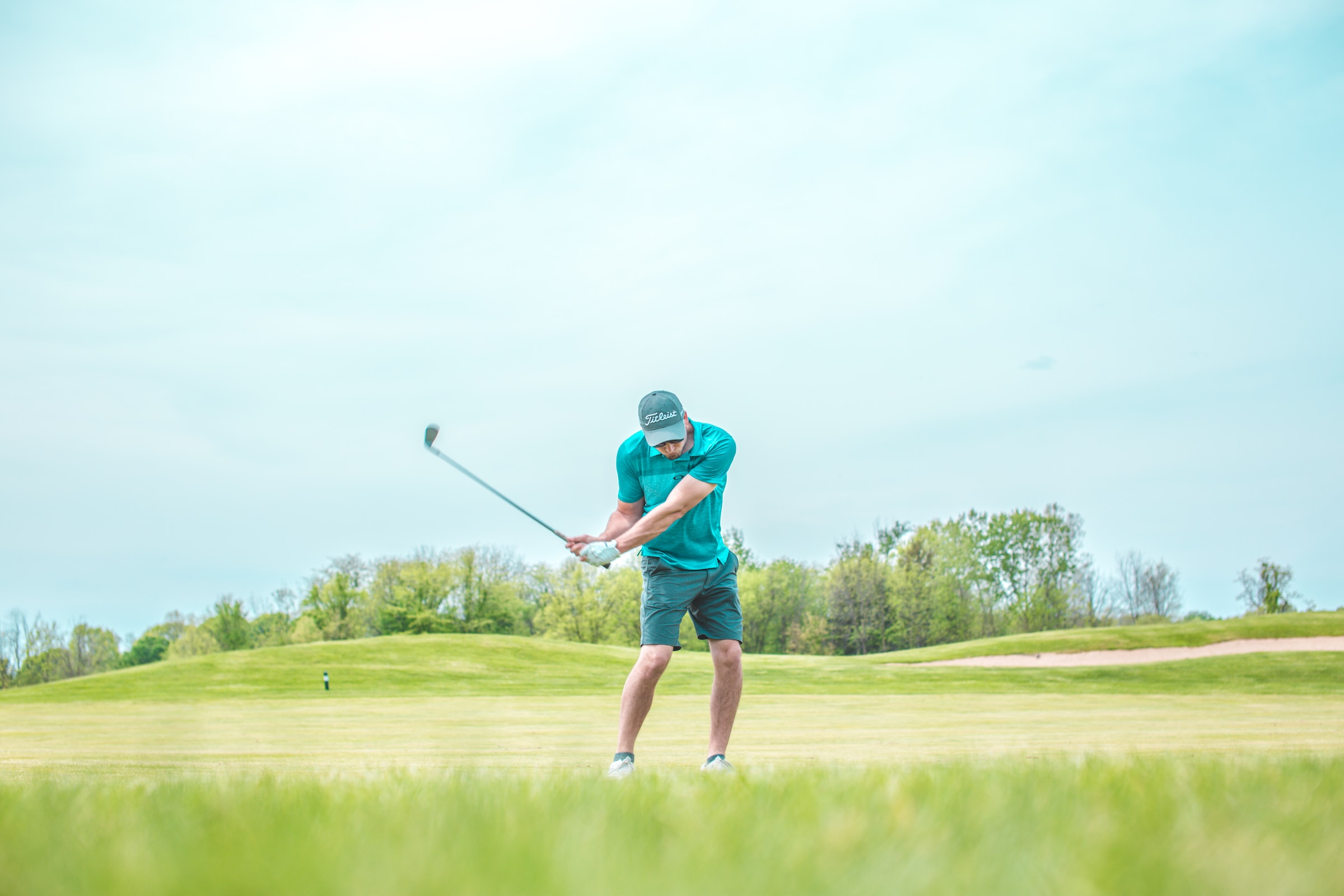 Beaches of Marbella
Of all the things to do in Marbella, Spain, the beautiful beaches are by far the most popular attractions. There are a total of seven blue flag beaches in Marbella. There are amenities and services at these beaches as well as dedicated environmental management to ensure the quality of the waters are preserved. There are several beach clubs in the area, including the Puro Beach Club. Several cabanas and beachfront restaurants are also dotted along the coastline.
These are a few of the best beaches for your list of things to do in Marbella, Spain:
Linda Vista, Guadalmina Beach, Playa Alicate, and Playa Real de Zaragoza are some of the highest-rated beaches in the arena.
There is also Playa del Faro and Coral Beach.
Near Puerto de Capobino is a 1.5 km stretch of sandy beach called Cabopino Beach. There is a nudist area on the beach and protected sand dunes.
Bounty Beach has restaurants, water sports, beach chairs for rent, and a long stretch of golden sand. You will also find a vibing snack bar on the beach that hosts festivals and plays good music while providing great snacks to beachgoers.
The most popular beach in Marbella, Spain is Playa de la Fontanilla close to the city center. There are many amenities here, including restaurants to visit, and lounge chairs or cabanas to rent. There are also many water sports in Playa de la Fontanilla.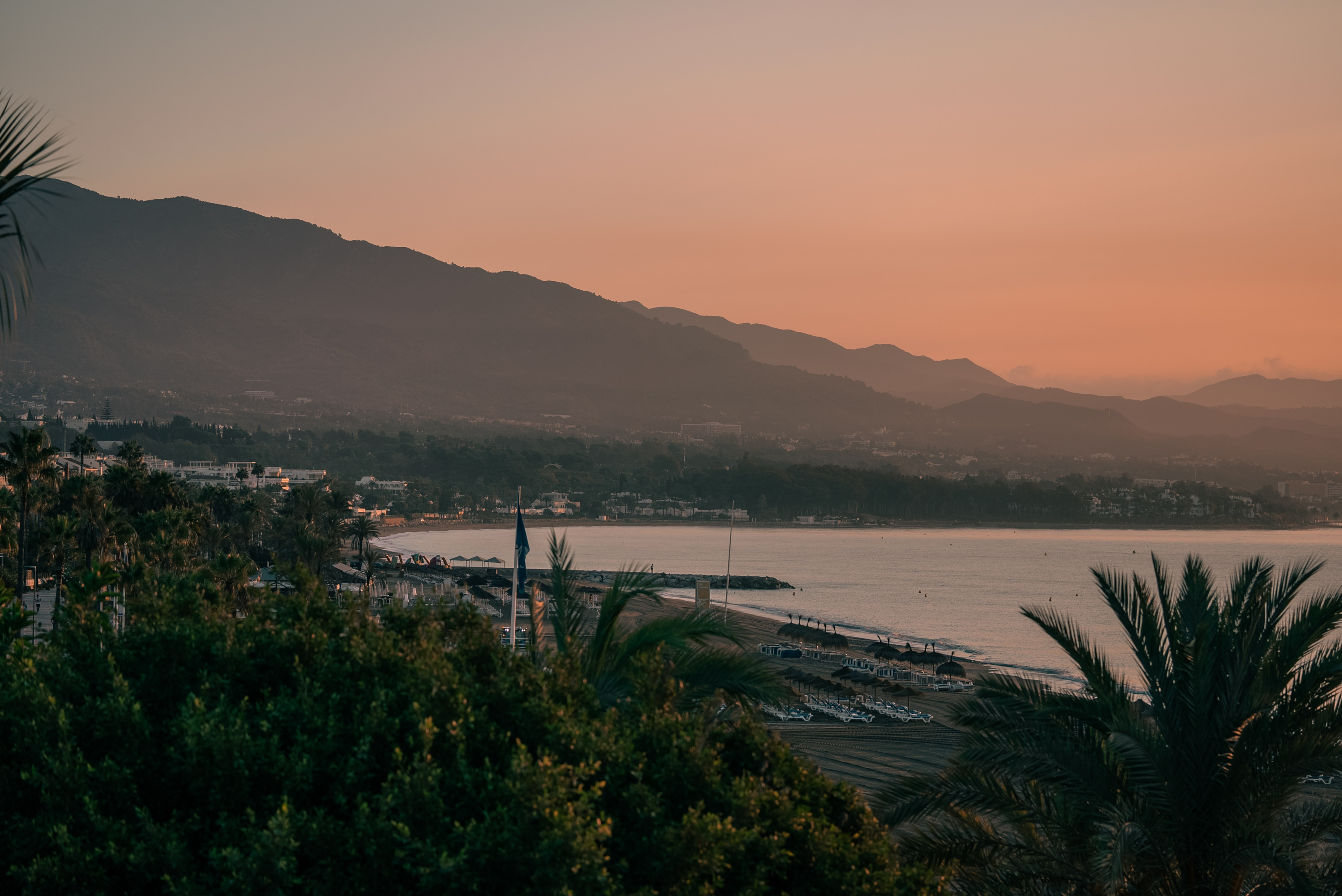 Roman Villa
Marbella was primarily ruled by the Moors in history, but there is an undeniable Roman presence as well. Between Puerto Banús and Old City, about 5 km from the city center, is the Roman Villa. This villa used to be part of the Roman Empire and is totally worth a quick stop.
Join Marbella Food Tours
The best way to immerse yourself in Spanish Culture is to start with the food. Unlike trying to decide what to order in a restaurant, a food tour allows you to sample the best of the best. This tour also involves sampling Pescaito Frito which is a mix of seafood. You will also try the Andalusian version of gazpacho and Salmorego casero. This is a great way to support the local food scene.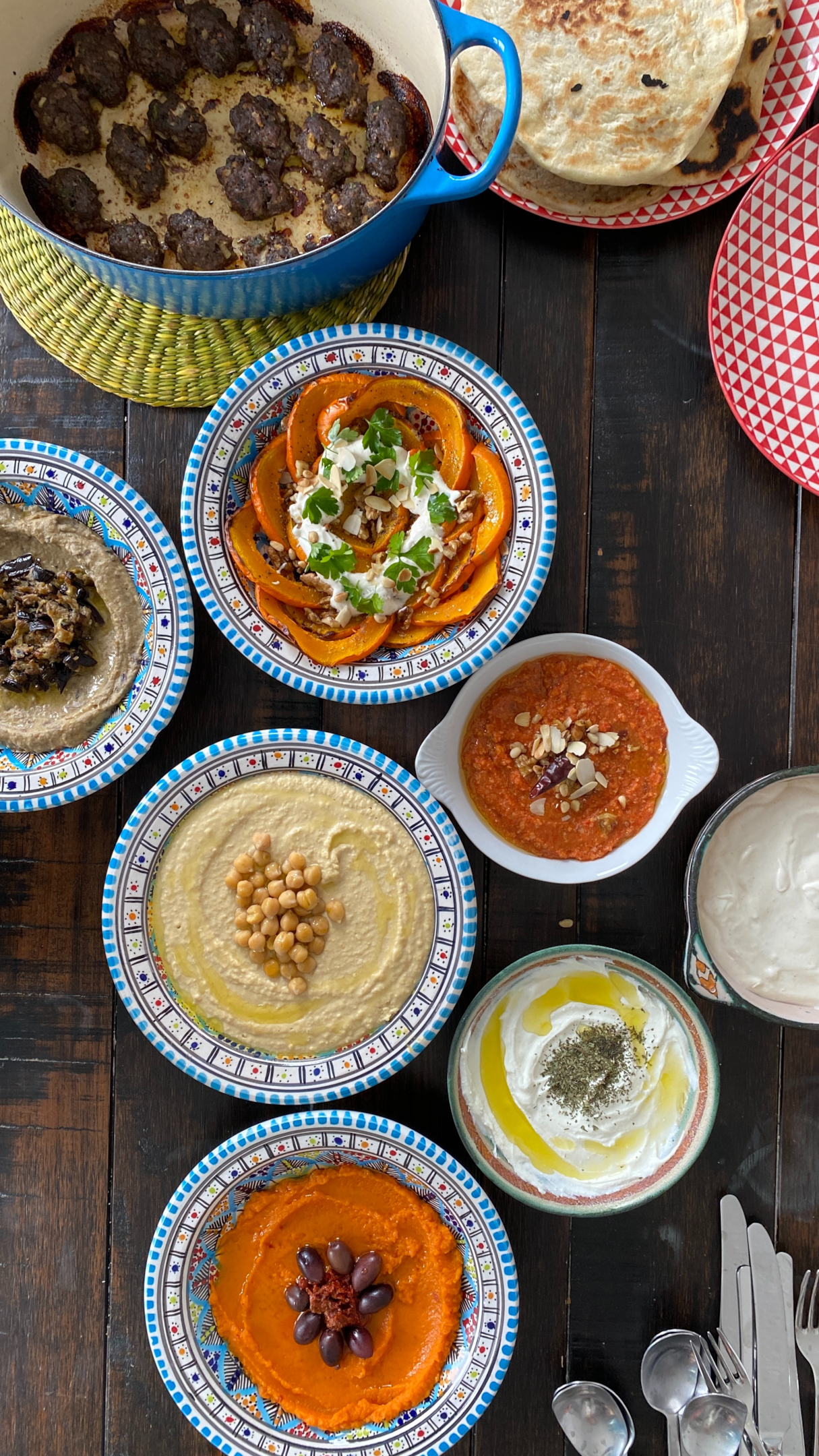 Take a Cycling Tour
A bike tour is a fun and unique way to explore Marbella. The cycling paths are run along several historic sites in the Andalusian sun. You will start at the Bay of Marbella, specifically Dali in Avenida del Mar. You then go to Alameda Park. The path continues to Plaza Santo Cristo. The tour even leads out of town to a fishing village called Barrio de Los Pescador.
Iglesia del Santo Cristo de la Veracruz
There are a great many historic churches in the very old Marbella. This church dates back to the 15th century and was revamped and enlarged in the 18th century. In 1992 this lovely church was completely restored again and is definitely worth a stop. Furthermore, if you like this church, be sure to also visit Vega del Mar Basilica.
Murallas del Castillo – Marbella Castle
Marbella Castle is a Moorish castle that is situated just outside Marbella city. While you will not be able to go into the castle it is still a sight to behold. This castle has incredible historical significance as it is a relic of Arabic architecture in Spain. While today there are only two towers still standing, in its heyday, there were ten of these magnificent towers.
Take a Wine Tour
The Wine and Bike tour combines all the things you will love most about Marbella. It is part food tour, all wine tour, and a complete cultural immersion of Andalucia. As you tour the city you will learn quite a bit of Spanish history and the local culture. The tour covers everything from Avenida del Mar with Dali's Sculptures to Alameda Park. Along the way you will sip on Spanish wine and sample tapas as far as the eye can see.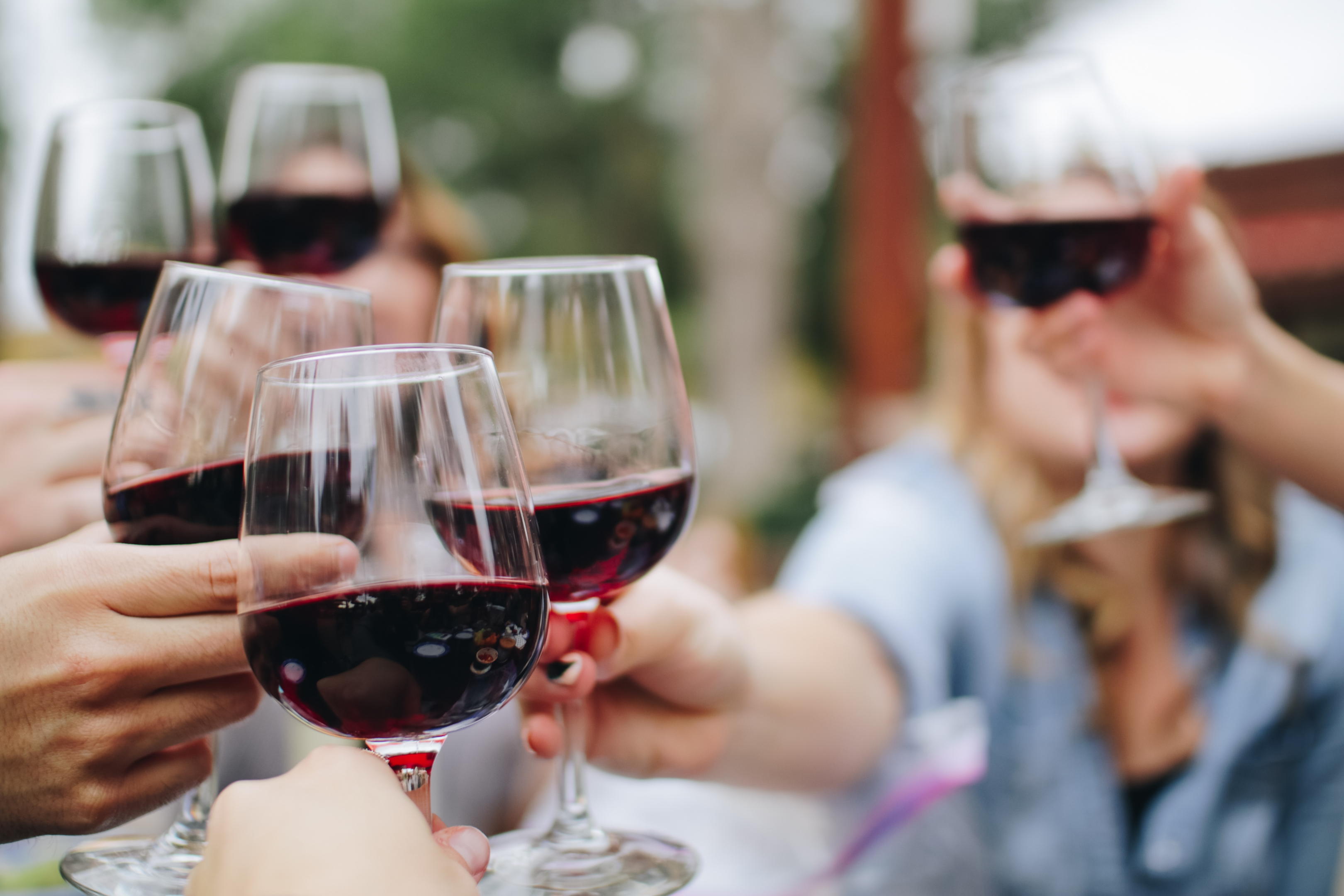 Iglesia de la Encarnación
Just off Plaza de Los Naranjos you will find the Iglesia de la Encarnación. It is situated at the center of Plaza de la Iglesia and is known also by the name of the Cathedral of Marbella. The 17th-century "Church of Our Lady of Incarnation" was built on the site of a former mosque.
The architecture mixes baroque and Renaissance which makes for an interesting eclectic site. Iglesia de la Encarnación has kept some of the original mosque elements, including the tower which was the original minaret. If you plan to visit, remember that it is a working church, so make sure your timing is right so that you do not disturb services. It is essential to be respectful at all times.
Plaza de los Naranjos (Orange Square)
Plaza de Los Naranjos gets its name from the fragrant orange trees growing in the square. It serves as the beating heart of Old Town where there are restaurants, large umbrellas, and outdoor cafes dotted all around. This picturesque square in Old Town is surrounded by idyllic Andalusian houses painted in the traditional white. The fountain in the center is in the old Renaissance style and is great for pictures.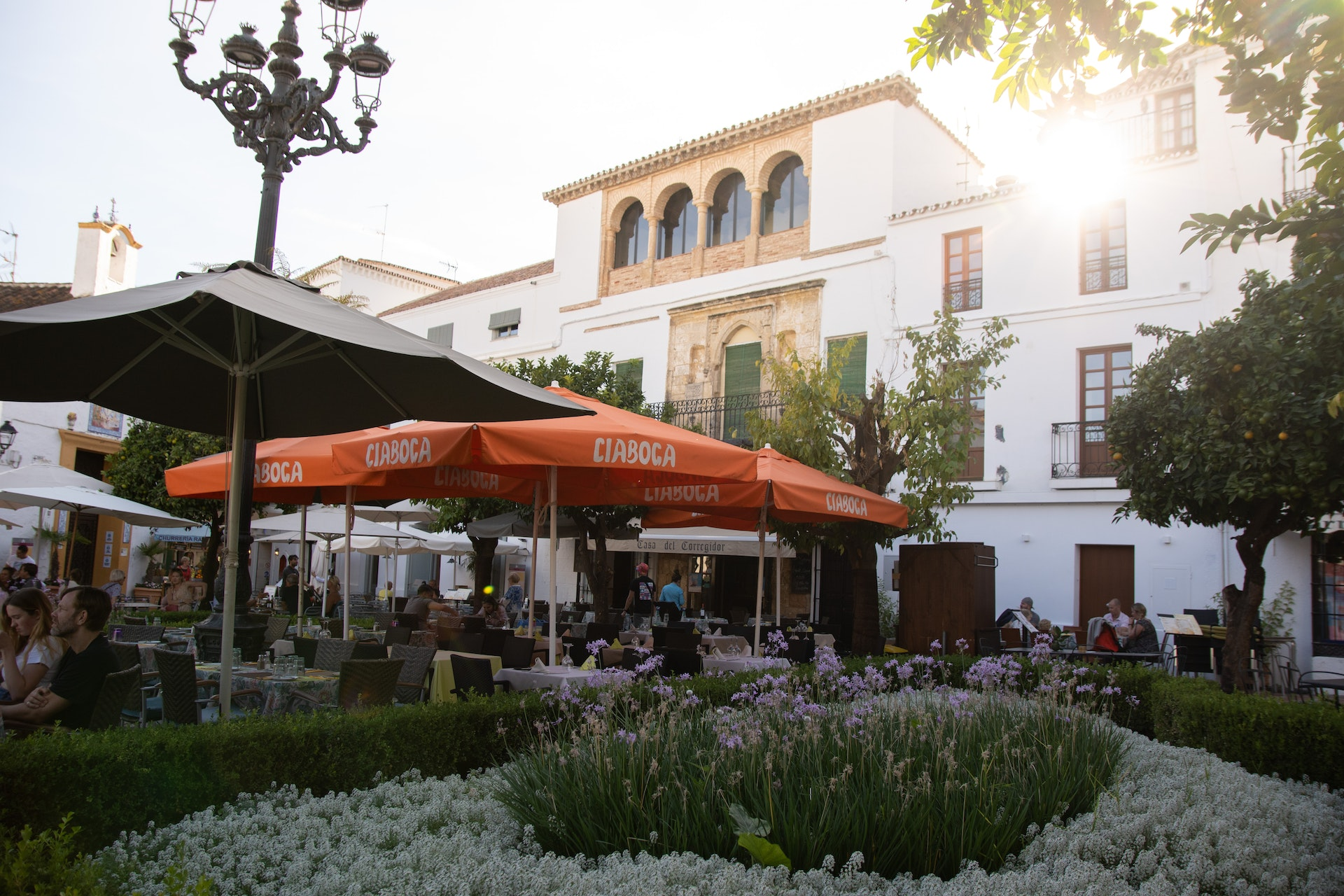 Marbella Nightlife in Puerto Banús
The Golden Mile and Puerto Banús are the heart of Marbella's nightlife. You will find a whole range of bars and nightclubs in the area. There is a guided tour that introduced tourists to the nightlife in this area. During this bar-hopping tour you will get VIP access to clubs and bars all over this area. All entrance fees are covered by the cost of the tour.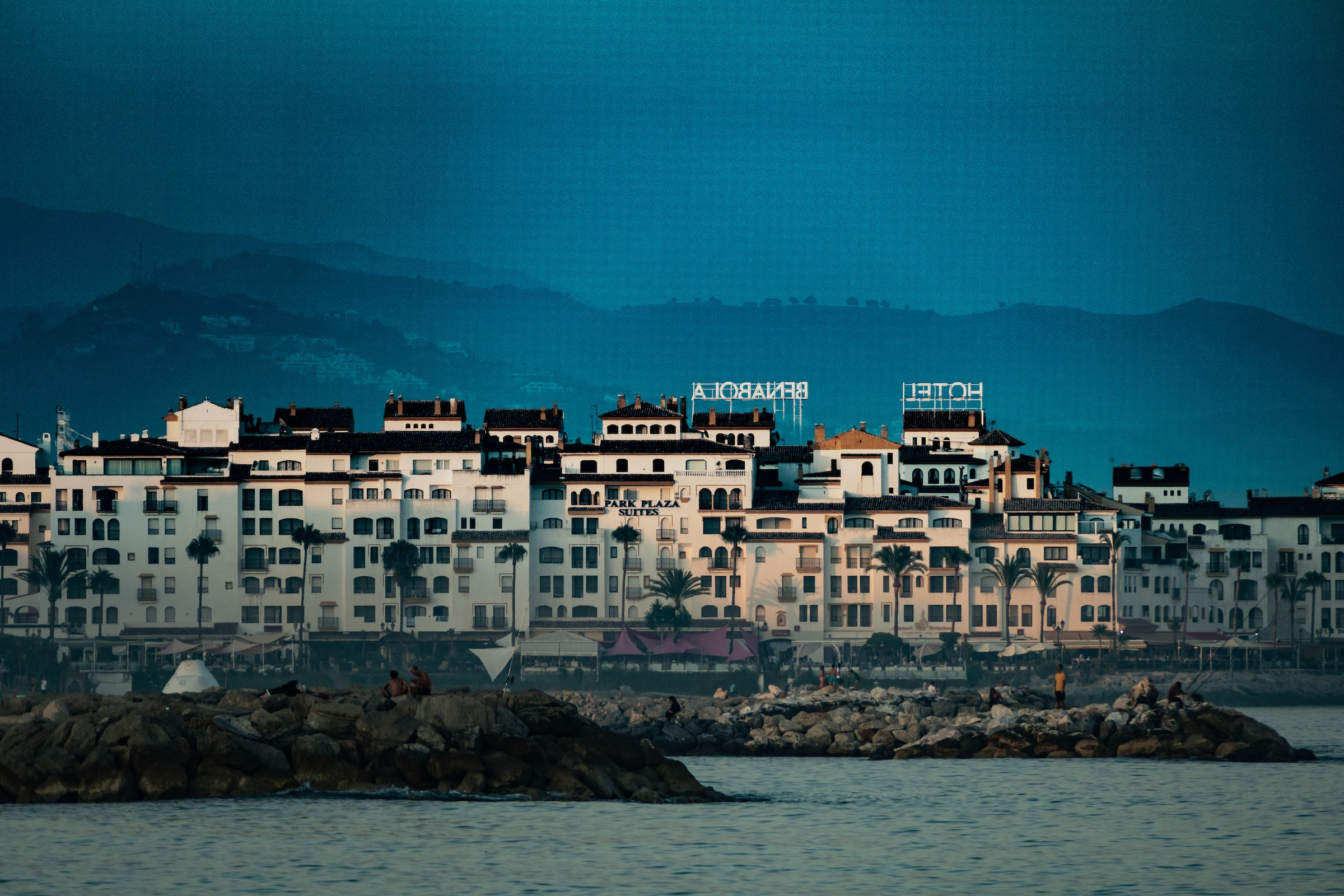 Puerto Banús in the Sunlight
If you're looking for some fantastic fresh seafood then stop at Puerto Banús. Nightlife might be the name of the game, but when you visit during the day then there are a variety of posh restaurants where you can source a delightful five-star meal.
Kayaking Tour
If you want to see the Marbella coast, but you don't fancy the cost of a yacht, try doing a kayak tour. As soon as you leave Marbella Marina, you will get breathtaking views of Sierra Blanca mountain range and all of the beachfront establishments. There are also several blue flag beaches in the Mediterranean Sea along Costa del Sol.
Charter a Yacht for a Sunset Cruise from Puerto Banús
The lap of luxury can be found in Puerto Banús with a range of luxury yachts, hotels, and cars. Take a sunset cruise up the Costa del Sol coast. There are yachts galore and you can charter one for a personal or group cruise from the Marbella marina. With most of these cruises tapas and champagne are included in the price.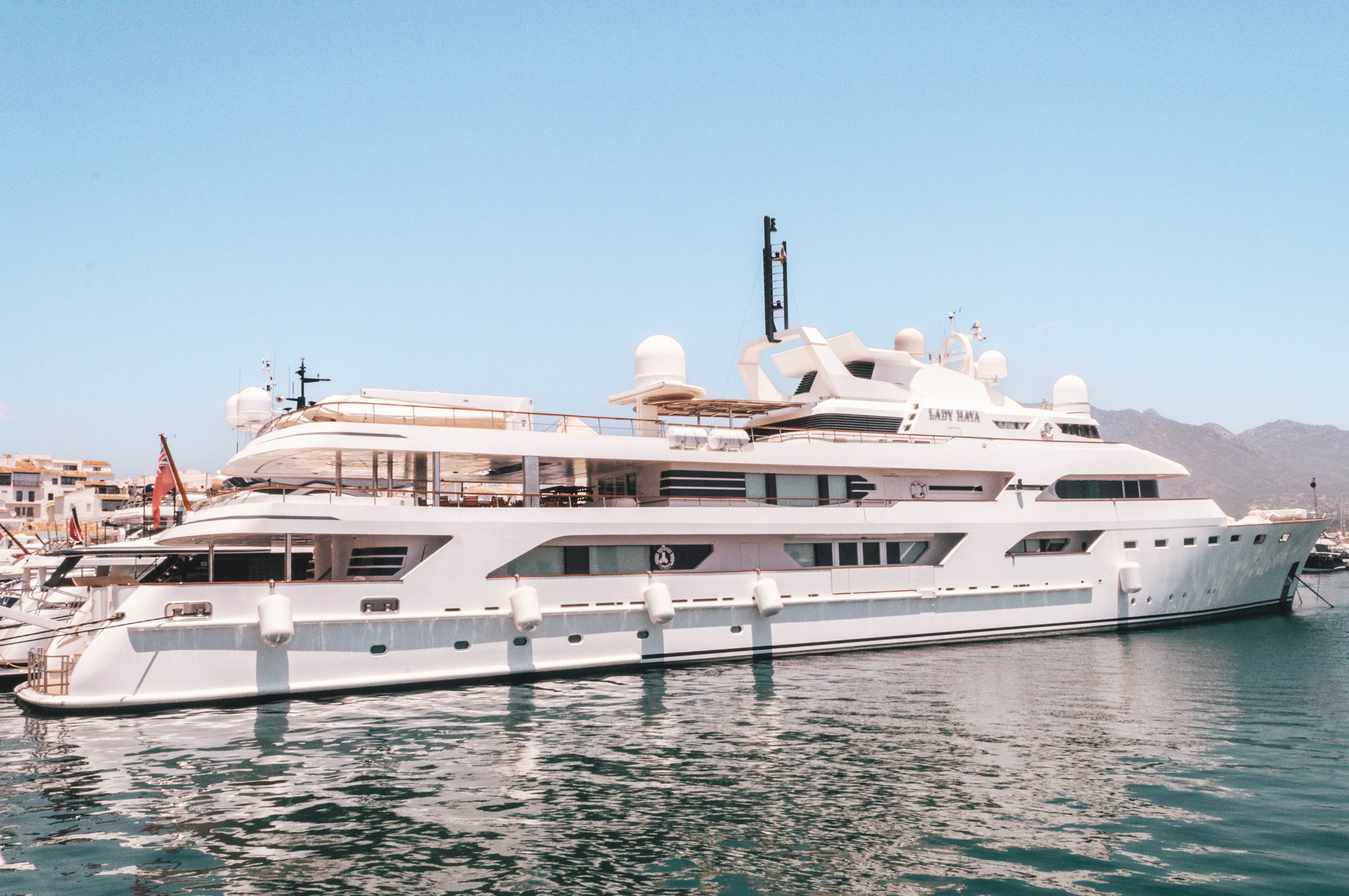 Walk Marbella Promenade Every day
The Marbella Promenade (Paseo Maritimo), is a great way to start the morning. The promenade is only about 7km long and is paved. It is best to go at sunrise if you want to avoid most of the crowd. The walk will help you to work up an appetite so you can enjoy a traditional Spanish breakfast at one of the many restaurants in the area. All of the best beaches are found along this boardwalk which leads from Old Town in Puerto Deportivo de Marbella onwards. There isn't much elevation gain and the path is largely lined with palm trees.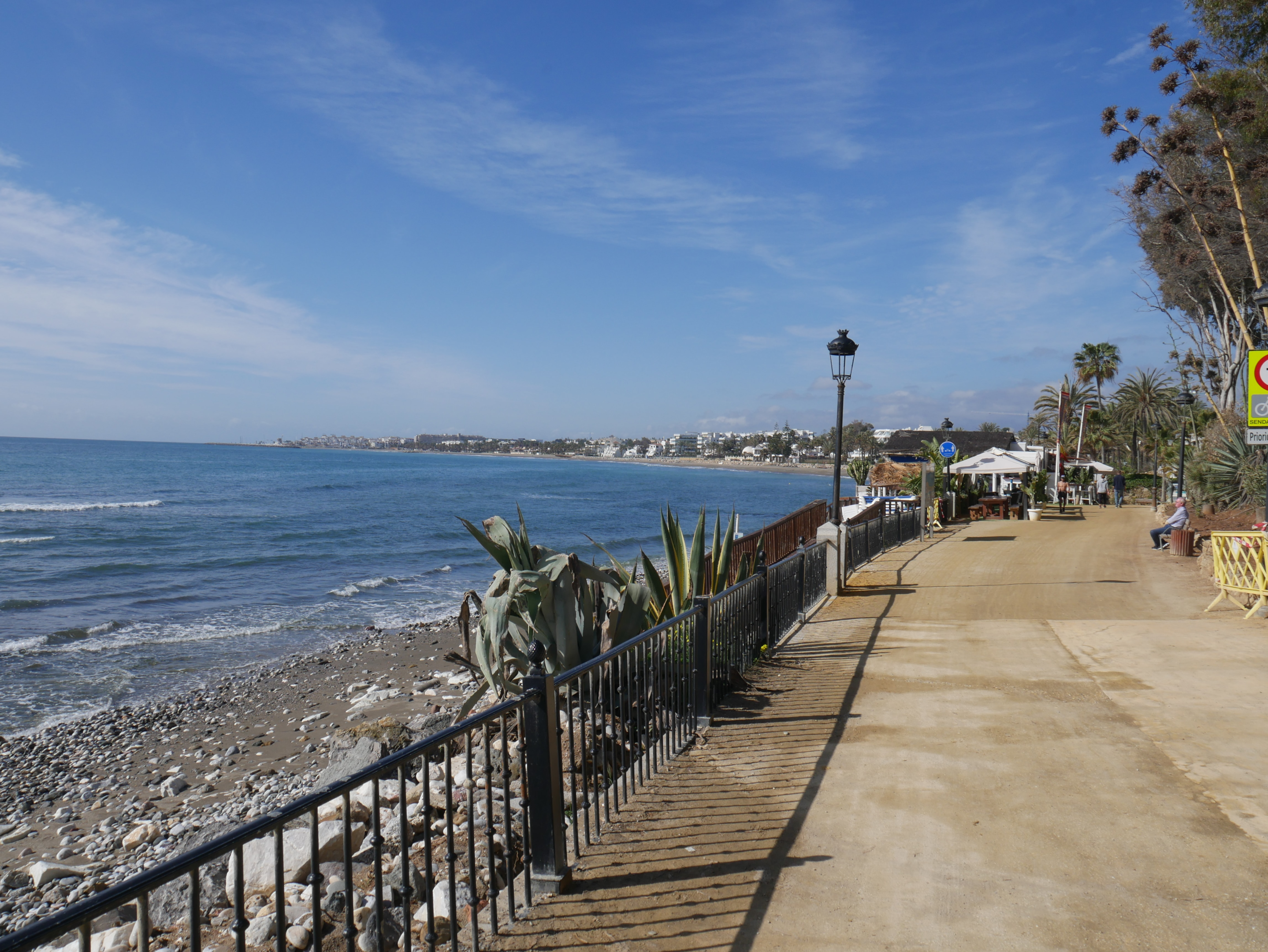 Relax in Alameda Park
If you are at Avenida del Mar you are just a short walk from Alameda Park. If the beat of the city gets a bit too busy then the park is a great destination for escape. The park is not particularly big as it is in the city center, but it dates back to the 18th century. The ferns and palm trees all over the park can protect visitors from the sun while having a picnic or strolling around and taking in the fresh air. Also be sure to check out the ceramic benches around Parque Alameda Fountain. They are handpainted and an important part of local culture.
Avenida Del Mar
This street connects the beach to Old Town and is lined with palm trees. A row of statues line this street, and what makes these statues particularly special is that they were designed by Salvador Dali. Alongside these you will also find other featured artists.
Stroll Through Marbella Old Town
The cobblestone streets that pave your way through Old Town, Marbella are perfectly picturesque as they are lined with traditional Spanish whitewashed buildings. Marbella, Old Town is the perfect place to choose one of the plenty of eateries with outdoor seating where you can take in the Spanish culture while you eat tapas. The narrow streets of Old Town, Marbella speak of its history dating back to the 15th century. There are highly-rated old-town walking tours that can take you to places like Alameda Park, the Dali statues, Marina Promenade, and the Seaport. Within old town you can view some of the fantastic historical sites in Old Town, like the Marbella Castle, Moorish Walls, Mayor's House, and the Town Hall.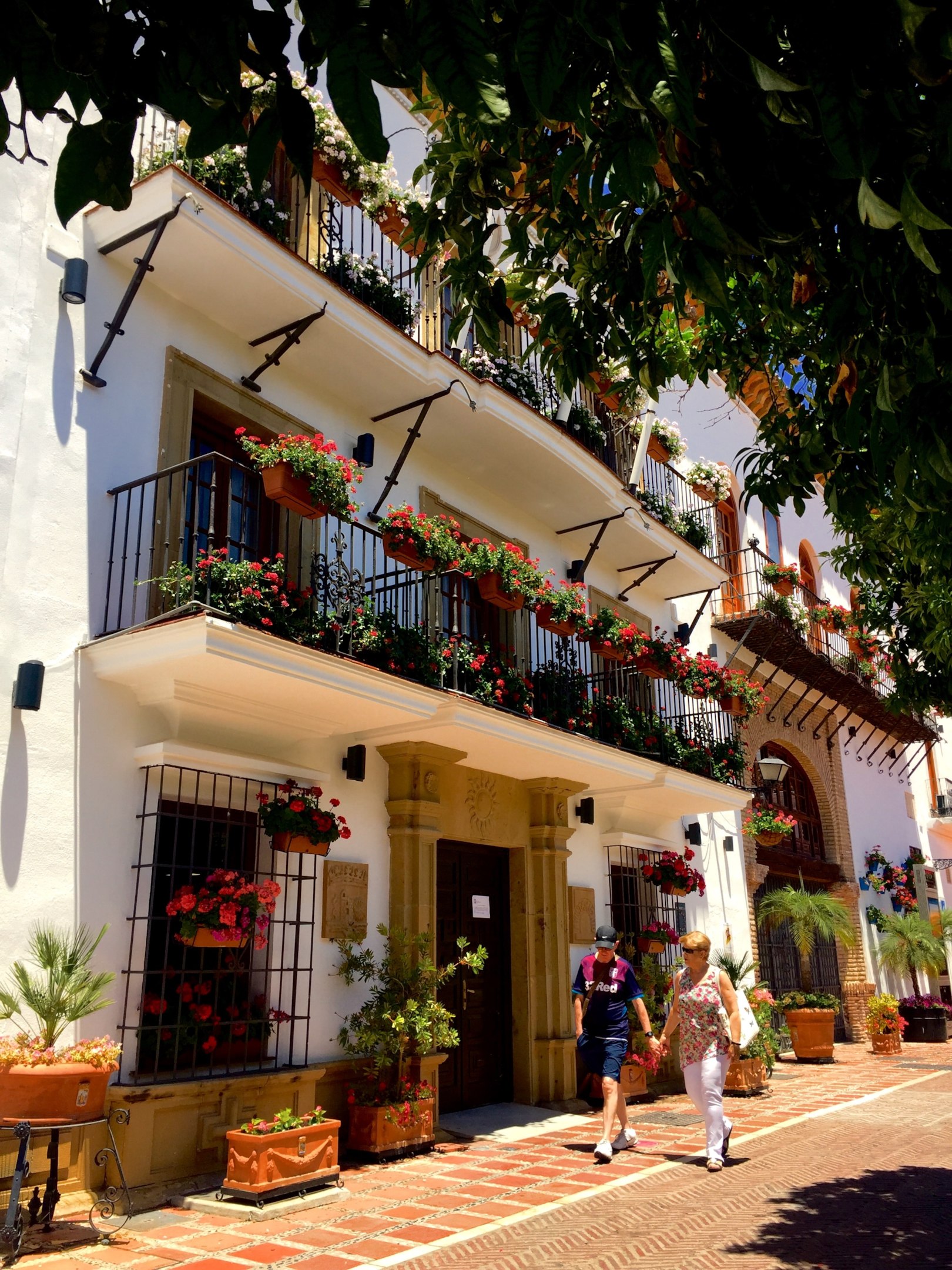 Final Thoughts on Visiting Marbella
This picture-perfect Spanish town is great all around. The food, the culture, the wine, and the scenery are absolutely amazing. You simply cannot go wrong with a visit to Marbella. There are beaches, parks, cobblestoned streets, restaurants, cafes, and so much more. The history is rich and the culture is strong, and it shows.