Asheville is a beautiful city in North Carolina near the Blue Ridge mountains. It is home to a several historic places and a strong art scene. If the draw of breathtaking mountain ranges, historic significance, and magnificent art galleries excite you, then Asheville is the perfect place for you.
Get up close and personal with the Great Smoky mountains, the Mississippi river, the Southern Appalachian mountains, Basilica of Saint Lawrence, the Folk Art Center, and the famous River Arts District, and the historic Biltmore Estate, to name only a few.
Bask in endless outdoor activities and natural beauty. Visit swimming holes, do some rock climbing, horseback riding, or mountain biking. Meander around the River Arts District where you can view works by local artists.
If history is your thing you can also partake in the decidedly scandalous literary history of Asheville, or its amazing street art scene, or terrific live music and nightlife. As an added bonus, remember that Asheville is a "Foodtopia" meaning that the coffee shops, food trucks, breweries, and restaurants are truly magnificent.
Follow us through Asheville, North Carolina while we discuss the best ways to pass your time.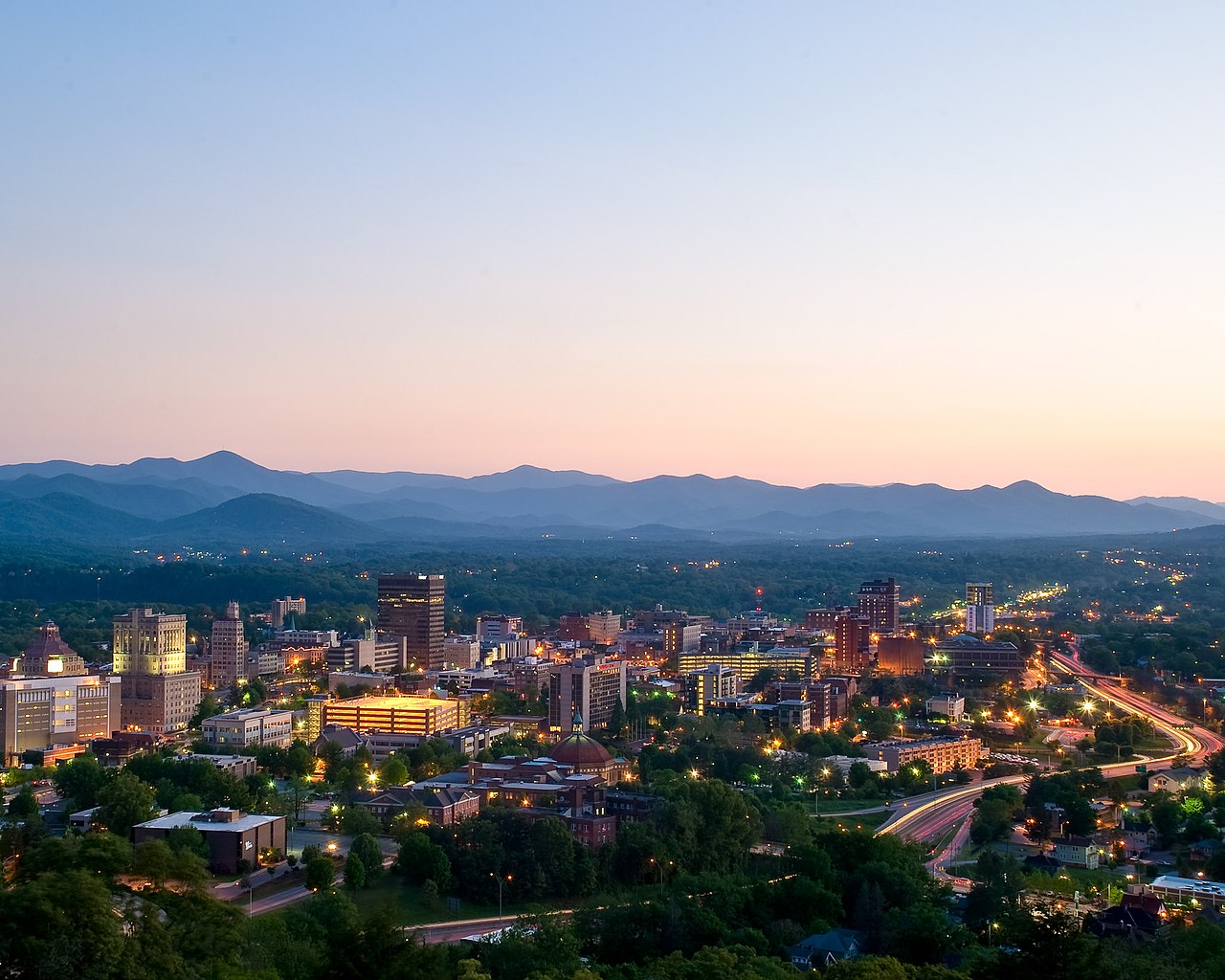 Best Things To Do In Asheville, North Carolina
Day trip to Knoxville, Tennessee
Now before we start with Asheville proper, there is also its proximity to Knoxville to remember. The city is less than two hours away and makes for a perfect day trip destination. Much like Asheville, Knoxville has tons of fun, bookstores, breweries, distilleries, and a historic downtown district to enjoy.

Peruse the art galleries at Black Mountain College Museum & Arts Center
Visiting the Black Mountain College Museum is completely free, and you can partake in community research opportunities, events, and historic exhibitions. The museum is quite small, but it still worth a short trip.
Walk the historic Grove Arcade
The Grove Arcade is a mall within a building of crisp architectural beauty. Bebette's Coffeehouse, Baba Nahm's, and Battery Park Book Exchange are favorites within the mall. The Arcade was opened in 1929 and was built by E. W. Grove. He was known for wanting to fight diseases and his love for fresh mountain air. During WWII the Grove Arcade became a military hub and then a National Weather Records Center in 1951 before the mall was reclaimed by the city in the 90s.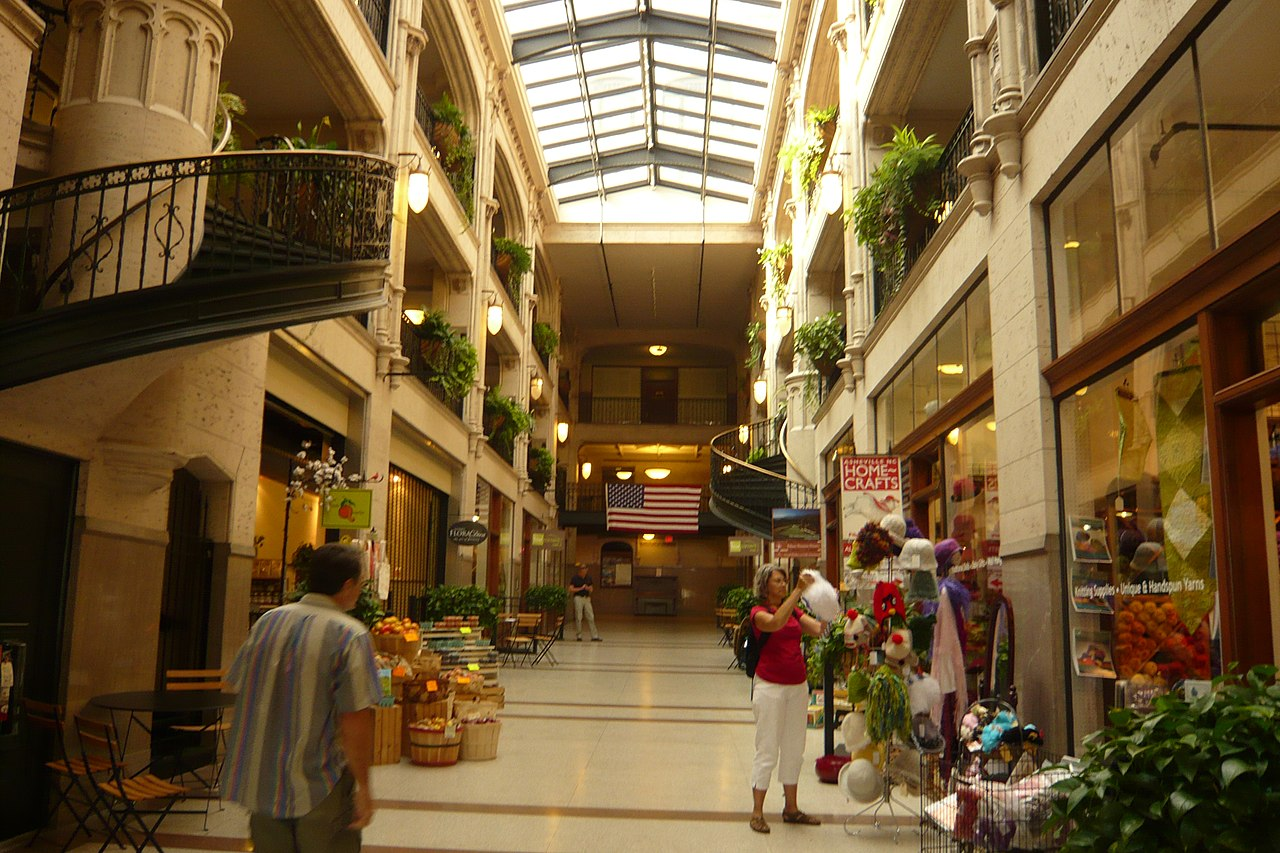 Shop until you drop
Asheville happens to be a utopia for shoppers. There are several open-air markets and a number of independent stores. We advise trying some of these along with several indoor shopping malls in Downtown Asheville, West Asheville, the River Arts District, and Biltmore Village. Shops like LOFT sells some unique products like fox planters and cat pillows, Moonlight Makers sells silly mugs and shirts, while Flore in West Asheville sells plants.
Perruse local murals
When visiting Asheville you will immediately notice that the city is full of urban art and terrific murals. Haywood Street in West Asheville, and the Foundation Studios area in the River Arts District are hot spots for mural hunting. Triangle Park in Downtown Asheville features important dedications to moments and people central to the Black community.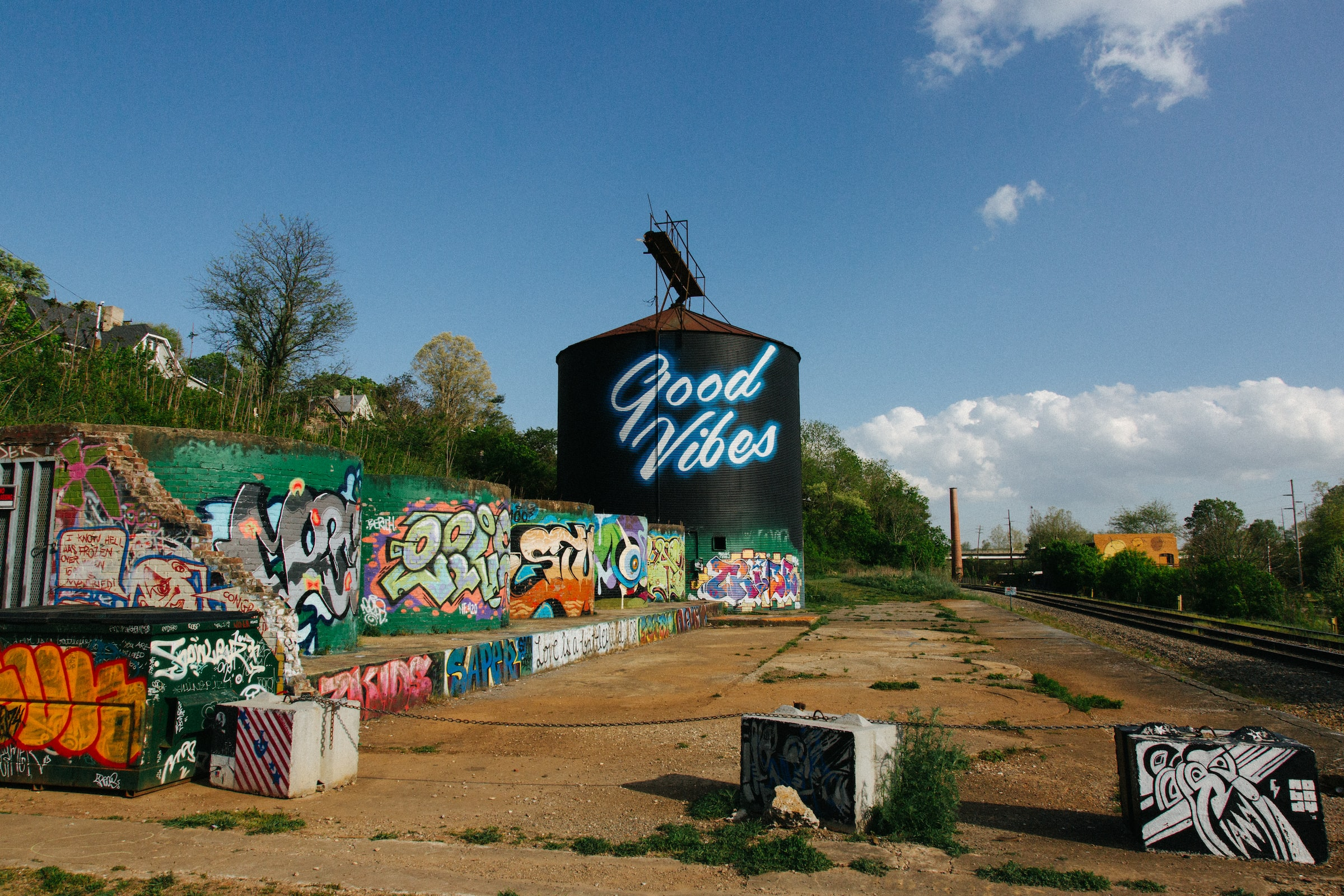 Satisfy your inner Bookworm
Asheville is a book lover's paradise. There are several bookstores to check out, like Malaprop's, Downtown Books & News, and the Battery Park Book Exchange.
Battery Park Book Exchange hosts themed events, live music, and readings, they have an extensive champagne, cocktail, and wine selection, and can be found in the Grove Mall where it occupies multiple levels. Stop by the Carl Sandburg Home and the Thomas Wolfe Memorial. You can also head over to the Pack Memorial Library and the Biltmore Estate Library.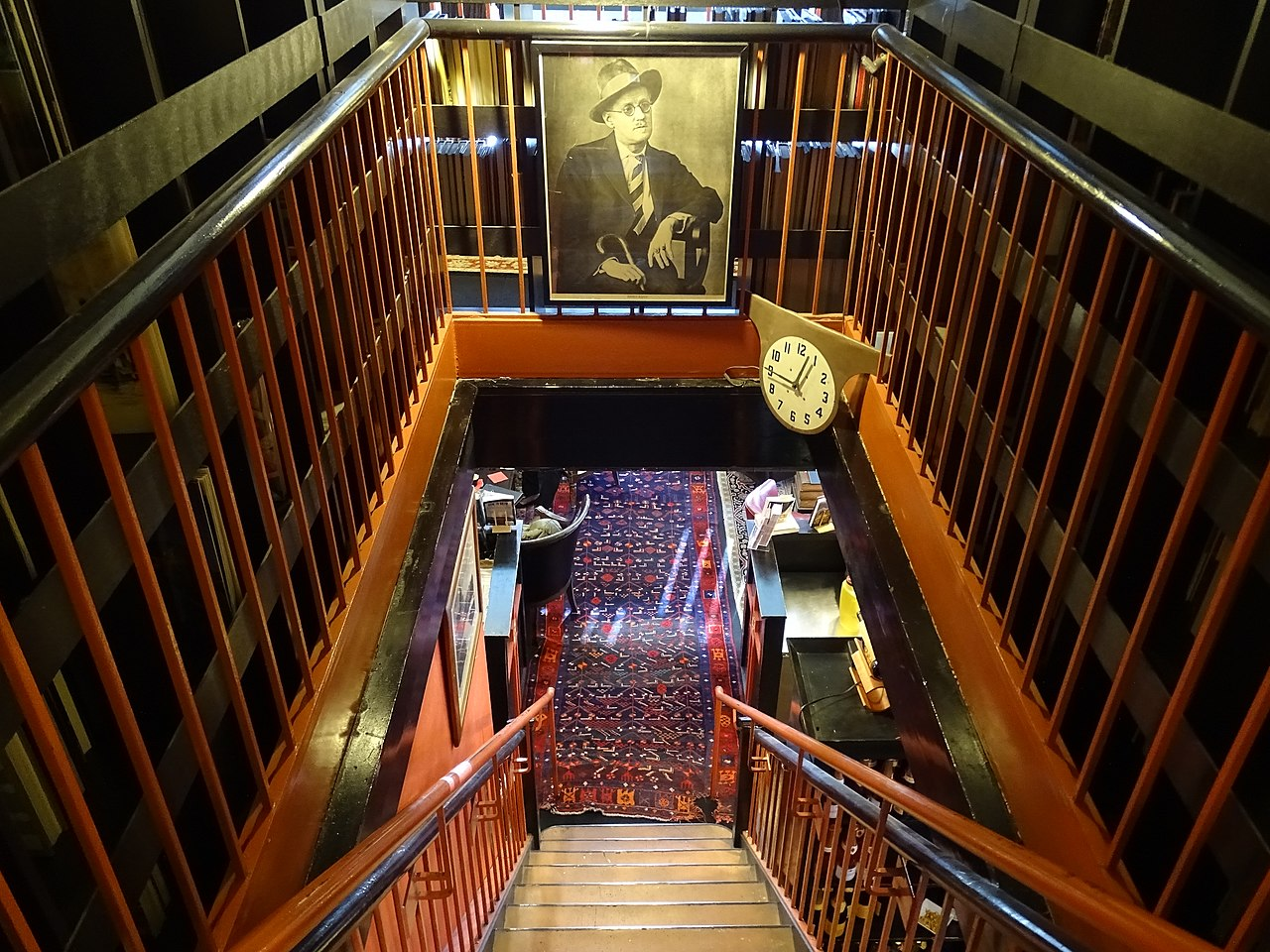 Visit Asheville's unique neighborhoods
The neighborhoods in Asheville are quite distinct and each has its own vibe and list of exciting things to do. The entire city is full of gorgeous architecture, but also check out the Riverside Cemetery, along with several different National Forests and Historic Places.
North Asheville has Beaver Lake, botanical gardens, a golf course, gorgeous homes along Charlotte Street, UNC-Asheville, and Grove Park Inn. In West Asheville you can visit RuPaul and Dolly Parton's mural, many trendy restaurants, and breweries. This neighborhood has a strong LGBTQ+ presence and is an overall pretty hipster atmosphere. Downtown Asheville is home to concerts, coffee, and beer. If you like shopping and cafes then Biltmore Village is the place to be.
Celebrate the winter holidays
Christmas in Asheville tends to be a big deal. There are Candlelight Christmas Evenings at the Biltmore Estate, Winter Lights at the NC Arboretum, and a Gingerbread Competition at Grove Inn. You can also cut your own Christmas tree at any of the Christmas tree farms around Asheville.
While parts of the Blue Ridge Parkway closes in the winter, Pisgah National Forest has some of the best winter hiking trails to visit. There are also several enchanting ski resorts like Beech Mountain and Cataloochee where skiing, snowboarding, and snow tubing are common.
Meander at the Botanical Gardens
The Botanical Gardens are one of the major Asheville attractions at the UNC-Asheville campus and entrance is completely free. There are several endangered wildflowers, picnic spots, bridges, nature trails, and streams that dot the 10-acre property.
Pay your respects at Riverside Cemetery
While the addition of a cemetery to a "best things to do" list might be a little strange, it should not be overlooked. You will find the Riverside Cemetery in the Historic Montford District where several literary greats find their final resting place. Both William Sydney Porter and Thomas Wolfe are buried here.
The W.O.'s famous Angels, the Victorian-style mausoleums, tombstones for Civil War veterans, and various ghost stories make their home in the cemetery which was established back in 1885. There are about 3.5 miles of paved roads within the cemetery that can be walked, and there is a walking guide available at the gate.
All of this being said, we want to urge visitors to remain respectful as the cemetery is still active.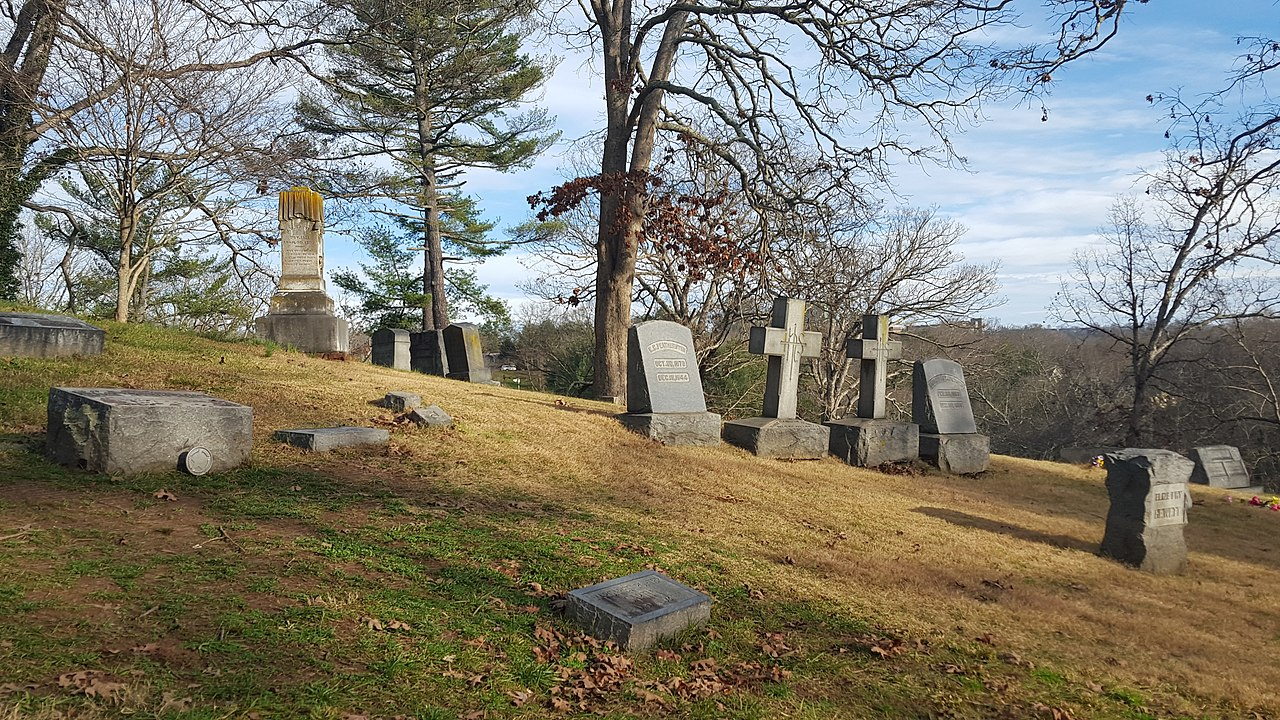 Food truck hop
Food trucks in Asheville often flock to the local breweries. Famous food trucks in Asheville include Guajiro, Chop Shop's Food Truck, and The Smokin' Onion. Some breweries, like Zillicoah Brewing have resident food trucks, in this case, Taqueria Muñoz. You can also get Cuban food at Cecilia's Kitchen. Remember to inquire about vegan and gluten-free options which might be available at some trucks.
Watch a movie in a unique setting
In the River Arts District, you will find the Grail Moviehouse which is known for showing brilliant indie films. Popcorn is served and visitors sit on cushy couches. They also run an international shorts festival.
Gain an appreciation for hard cider & mead
Meaderies and cideries can be found all over Asheville. Both Noble and Urban Orchard are very popular cideries in the area, along with new Downtown Asheville taprooms opening for Bold Rock, and Botanist and Barrel. Some other notable mentions are the Appalachian Ridge Artisan Cidery in Hendersonville, Black Mountain Cidery, and Mills River's Bold Rock Cidery.
Local wineries and breweries tend to have guest taps that serve cider and in the fall you can order a hard cider flight at Jeter Mountain Farm.
Meet a Teratophoneus Curriei
The Asheville Museum of Science is a great destination for families and people who are interested in geology. There are several animal installations, dinosaur bones (like the locally famous Teratophoneus Curriei, and gemstones at the Asheville Museum of Science. For kids, there is an impressive forest-themed playground. There are also scavenger hunts and interactive exhibits, along with an opportunity to learn about the French Broad River.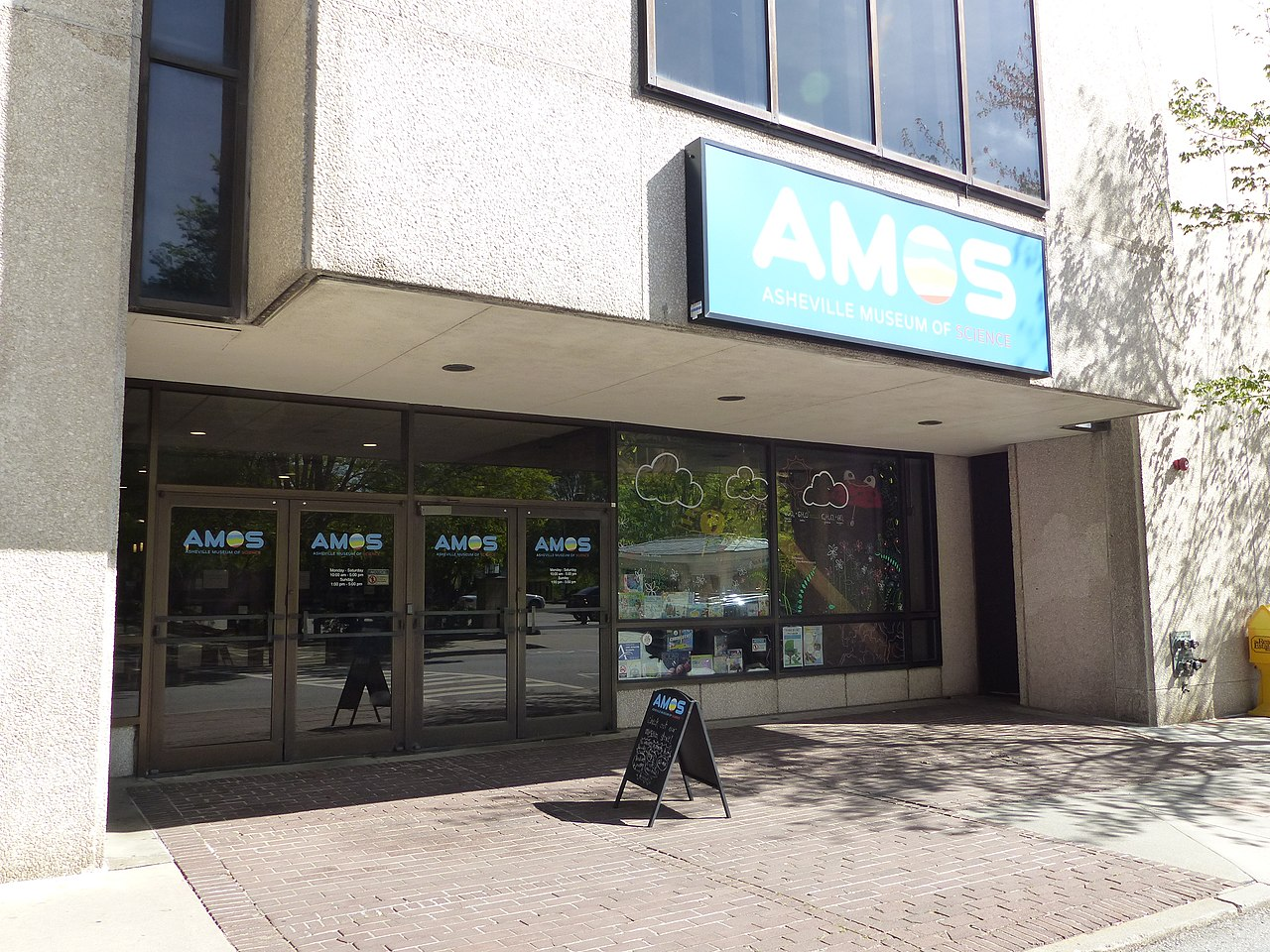 Eat all of the donuts
Asheville has some really impressive donut places, like Hole Doughnuts, and the Sky Top Orchard which is only open for visitors in the fall when you can enjoy made-in-front-of-you donuts. VeganFest is a great place for vegan and gluten-free options, or you can visit Black Mountain's Dough House. Some other fan favorites include Geraldine's Bakery, Stay Glazes Donuts, and Duck Donuts.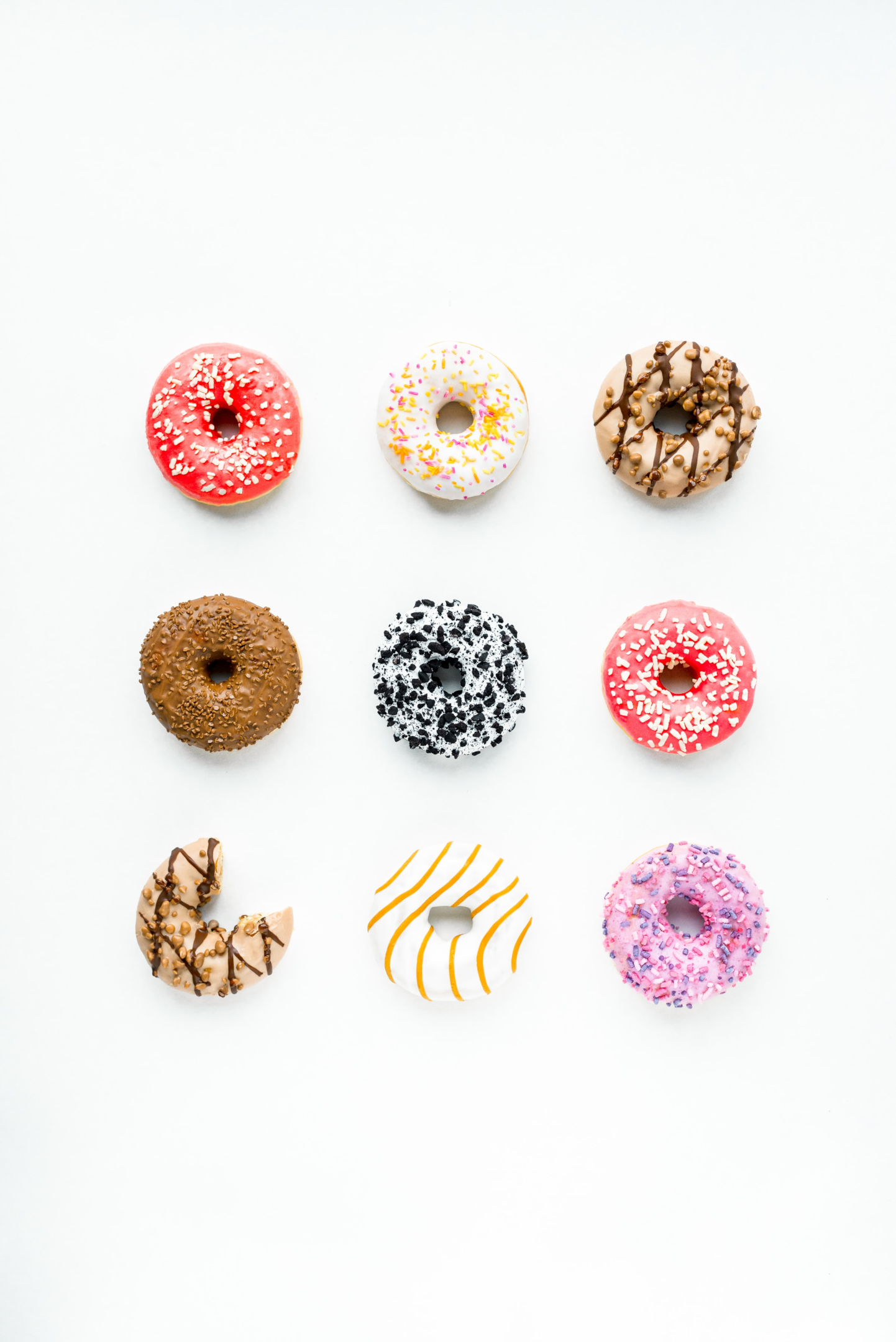 Explore Mountain Towns
If you are going to be in Asheville for more than a weekend then exploring some of the mountain towns in the area can be a great pass-time.
Hendersonville is always a great town to visit. They are known for spectacular breweries like Oklawaha, Wine and coffee bars like Wine Sage & Gourmet and Black Bear, and restaurants like Umi Sushi and Haus Heidelberg.
Black Mountain is another favorite destination around Asheville. Buy books at Sassafras on Sutton, drink coffee from Dripolator, grab a bite at Cousins Cuban Cafe, and follow a walking trail around Lake Tomahawk. Weaverville has the Stoney Knob Cafe, Bob Ross bar, a brewery with a TARDIS, and a dog park bar.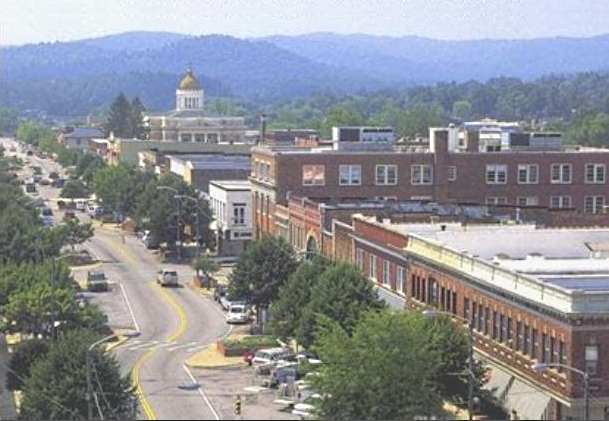 Mountain bike
Some of us love a little bit of adventure every now and then, and Asheville does not disappoint. One of their popular adventurous activities on offer is mountain biking. Asheville locals prefer Bent Creek Experimental Forest where there are several mountain biking trails in the area that vary in difficulty and length. The Hard Times Trail in the area connects to the NC Arboretum, and there are even some families teaching their kids to mountain bike in this forest.
You can also bike around Biltmore Estate if you purchase a ticket, a property stay, or an annual pass. Their trail runs from the Lagoon all the way back to Biltmore House.
If you go a little bit outside of Asheville you will find the Tsali Recreation Area, the DuPont State Forest, and the Daniel Ridge Loop where you can also go mountain biking.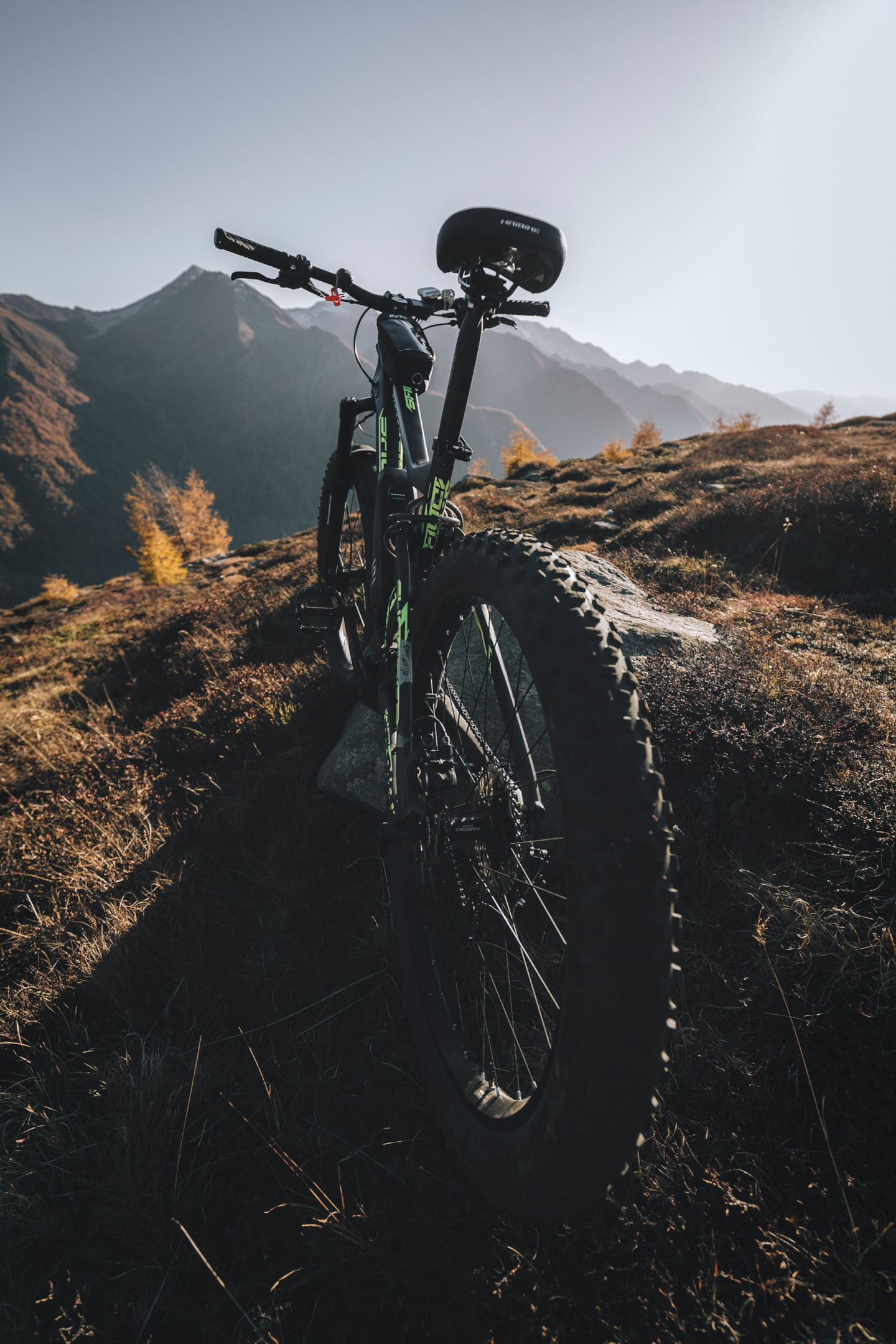 Relax in a cozy wine bar
If you've had a long day and just want to relax then you might be looking for a nice and cozy wine bar. in Downtown Asheville you can visit the 5 Walnut Wine Bar which boasts quite a few wines to enjoy against a pastel backdrop. In the River Arts District, you can find Bottle Riot that serves charcuteries and their popular "baller bottles". Leo's House of Thirst has an outdoor garden patio with an extensive wine list where you can also enjoy dinner and Saturday brunch, as well as tapas.
Attend a concert
Asheville is known as one of the best locations in the states to enjoy music. So while you're in Asheville, go enjoy a concert. Some places where you can enjoy concerts and festivals in Asheville are:
The Orange Peel
The Grey Eagle Music Hall
Wortham Center For The Performing Arts
Isis Music Hall
Thomas Wolfe Auditorium/Harrah's Cherokee Center Asheville
Tour the urban art and studios in Asheville's River Arts District
Art lovers will love Asheville, specifically the River Arts District. It is a scaled-down version of Wynwood Walls in Miami, Florida. You can see the Homer Simpson by Jerkface, or see local artists like Jerry Cahill, Ian the Painter, and Gus Cutty. Or you can snap some shots of the famous Instagram silo.
There are a number of shops, studios, and galleries where enthusiasts can view some art. For a high-end decor and design warehouse in a European-style, visit Marquee. There are also amazing restaurants, breweries, and wineries around the area. Take a look at the Foundation Woodworks or the Guitar Bar at Cotton Mill Studios.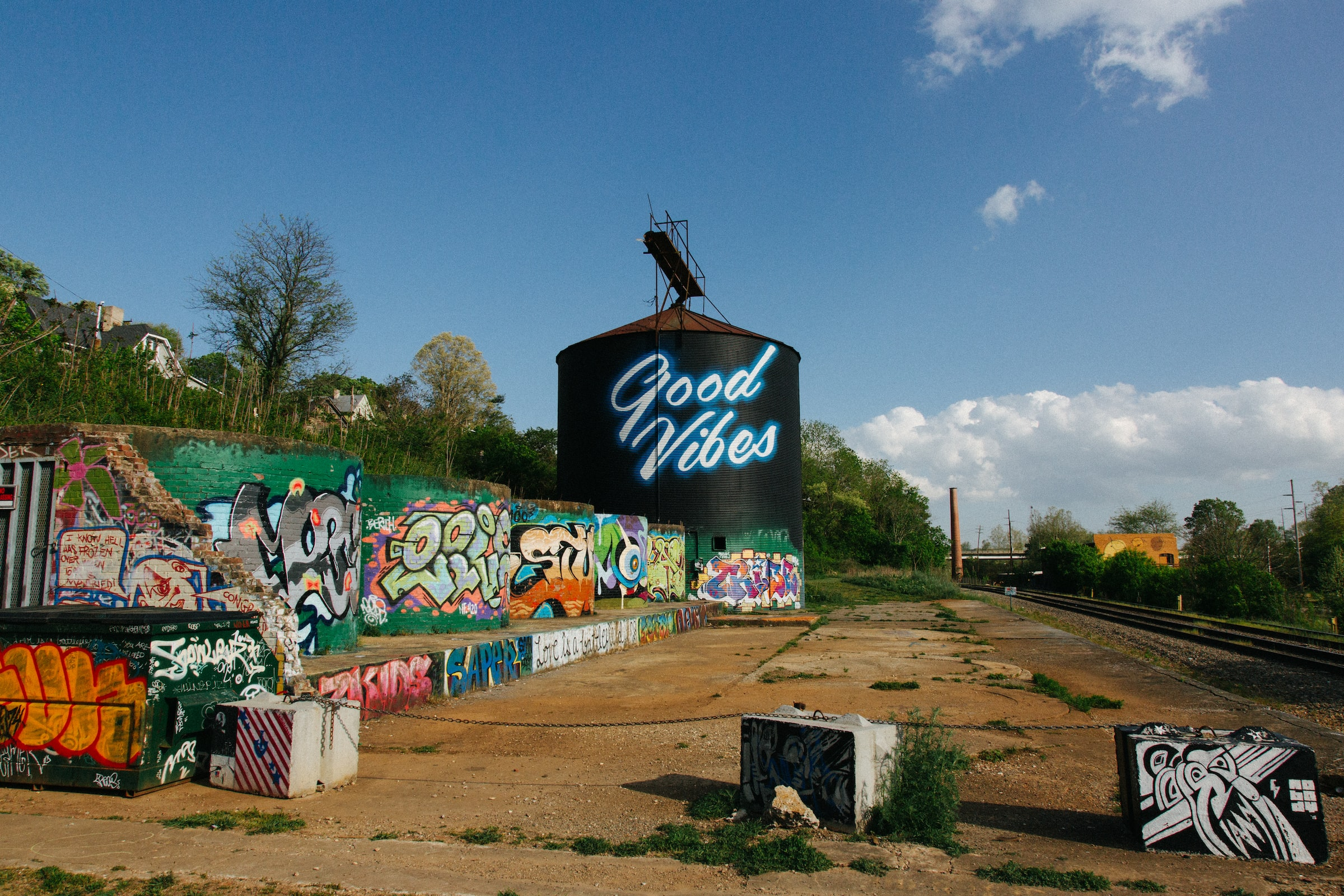 Shop at a farmer's market
Asheville is also home to some of the best farmer's markets in the state. There are also some specialty grocery stores to shop at. Asheville is absolutely a foodie's utopia. The largest of these markets in the area is the WNC Farmer's Market. Another popular market is the Asheville City Market. For those who love markets but want a bit more than food, there is the Uncommon Market or the North Asheville Tailgate Market where jewelry, vintage decor, and antiques are sold.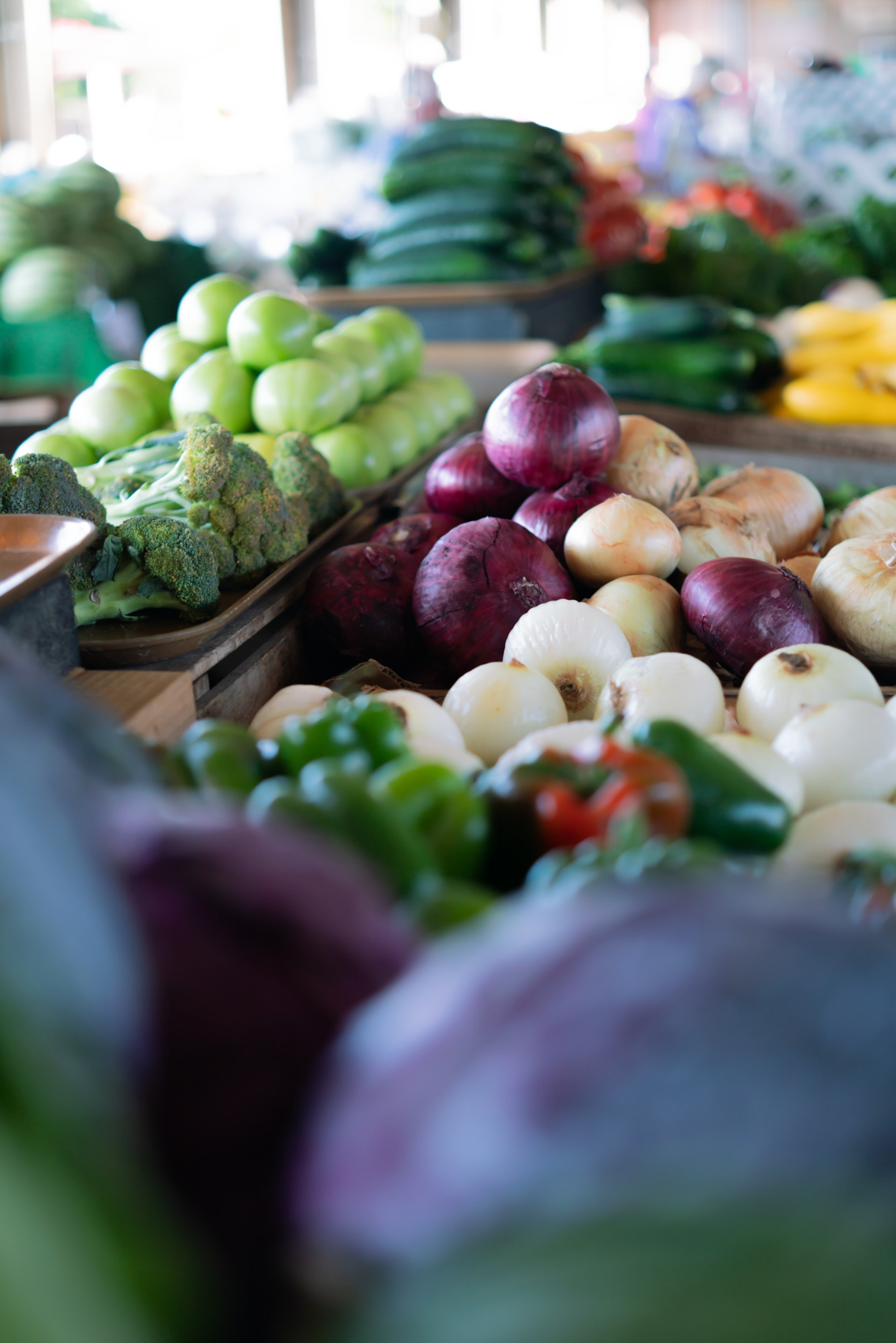 Become a coffee connoisseur
Coffee is a very important thing in Asheville. If you need a strong roast, try Summit, if you need something sweet with your coffee, stop by Vortex, and if you are looking for an artisinal small-batch roaster then try PennyCup Coffee Co.; Trade & Lore, and Double D's are both Instagram-worthy coffee stops. Odd's Cafe has fantastic coffee and they serve gluten-free vegan treats.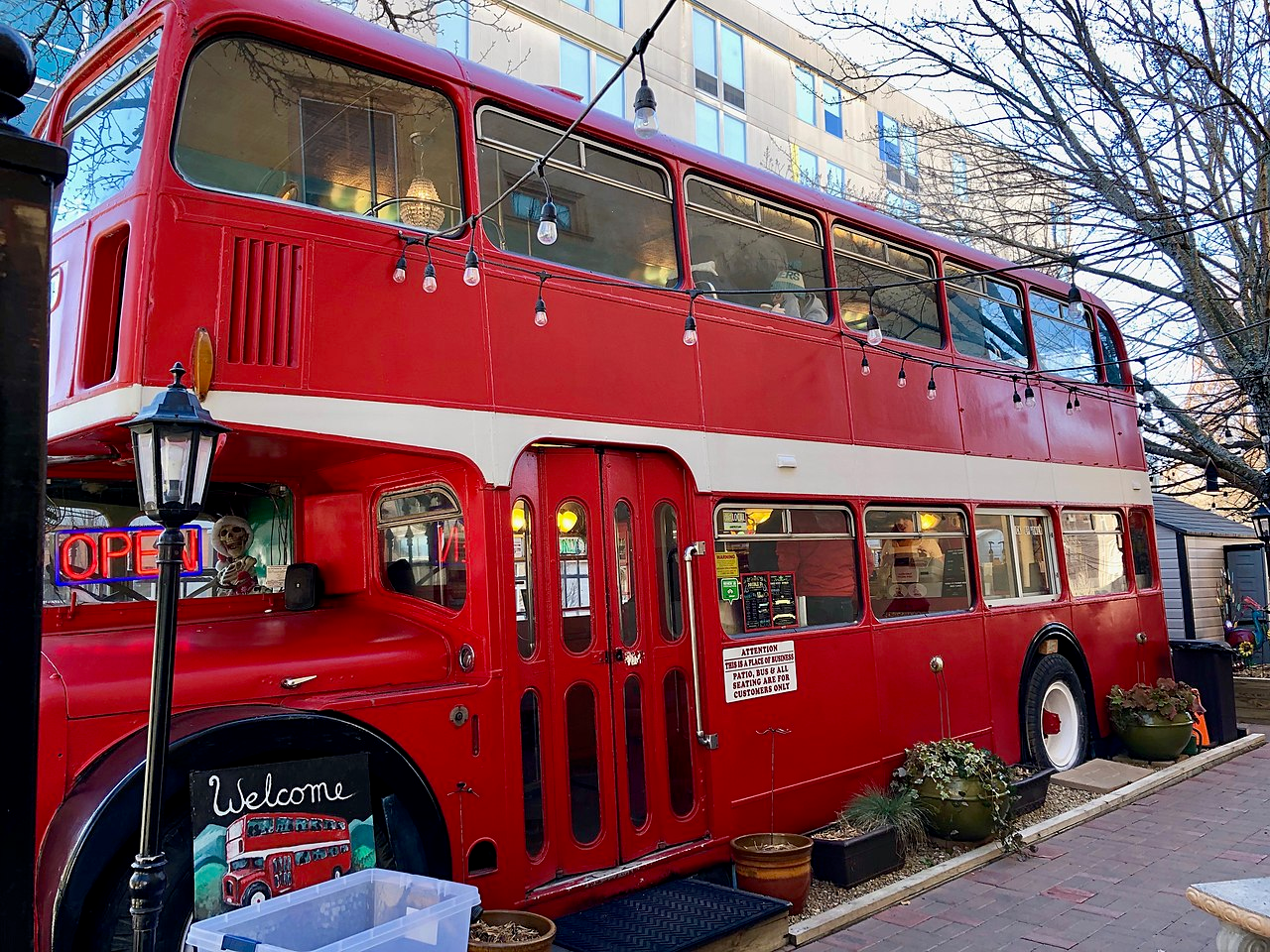 Apple pick and get lost in a corn maze
You can visit some apple orchards towards the end of August where you can pick your own apples and partake in some other apple orchard activities. In and around Asheville and Hendersonville you can find a bamboo forest, farm animals, hot cinnamon cider donuts, corn mazes, and pumpkin or apple picking.
Walk the Asheville Art Museum galleries
There are also educational things to do in Asheville, indoors, so that you can enjoy activities even on rainy days. These include historic sites and museums. The Asheville Art Museum has been renovated recently and can be found next to the French Board Chocolate Lounge. In the Asheville Art Museum you can find contemporary American art from the last two centuries. You can also count on pop-up art features across the North Carolina city.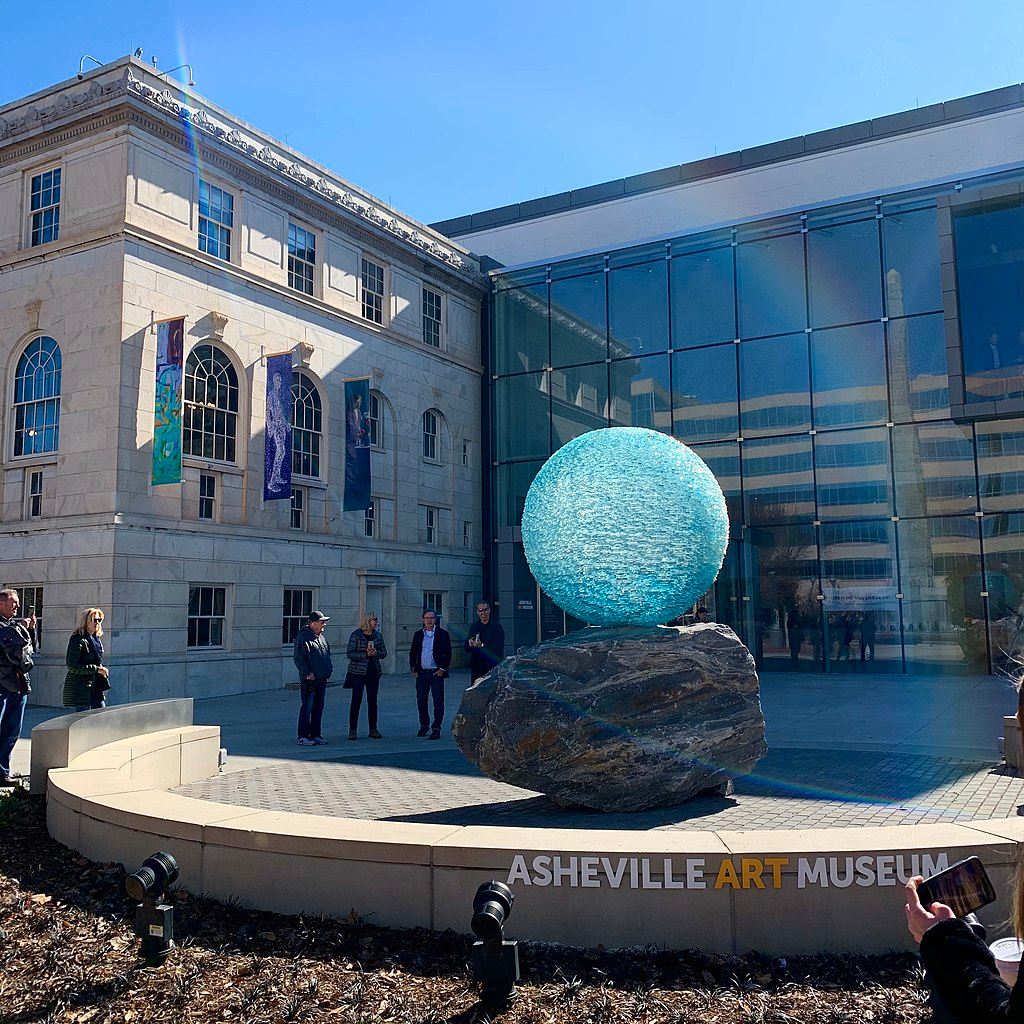 Dip into a local bar or pub
Asheville is full of establishments that serve the most exciting and innovative cocktails! Enjoy a night out on the town, reunions with friends, or themed parties. There are also a wide variety of bars to choose from. Classy bars, sports bars, LGBTQIA+ bars, and dive bars are plentiful.
Some favorites are The Odditorium, The Times Bar and Coffee Shop, and The Malvern which is also home to the best burgers in Asheville. We also recommend trying the taverns and pubs like Red Stag Grill, Bone and Broth, and Barley's Taproom.
Laugh your socks off
For some comedy relief, take a LaZoom bus tour. Some of their tours are reserved for 21+ or 18+ audiences whereas others are suited to family groups. If you want to indulge in this comedy bus tour we suggest that you buy your tickets well in advance and arrive early as the bus is boarded based on the order of arrival.
These bus tours are both hilarious and informative as comedy characters will share historical facts about Downtown Asheville with patrons during the ride. For the 21+ tours you can purchase drinks at the LaZoom bar that can be bought onto the bus unopened.
Play in the park
There are quite a few outdoor activities that can be undertaken in and around Asheville, not least of all in its numerous beautiful gardens and National Parks. There are parks dedicated entirely to sports, like Carrier Park where there are basketball and volleyball courts. Or you can visit the French Broad River Park which is home to the French Broad River Greenway, a connection point between Carrier Park and the French Broad River area. There is even a dog park in the area. There is always something fun going on in the Downtown park (Pack Square Park) where you can regularly encounter an arts and crafts fair and several fun festivals.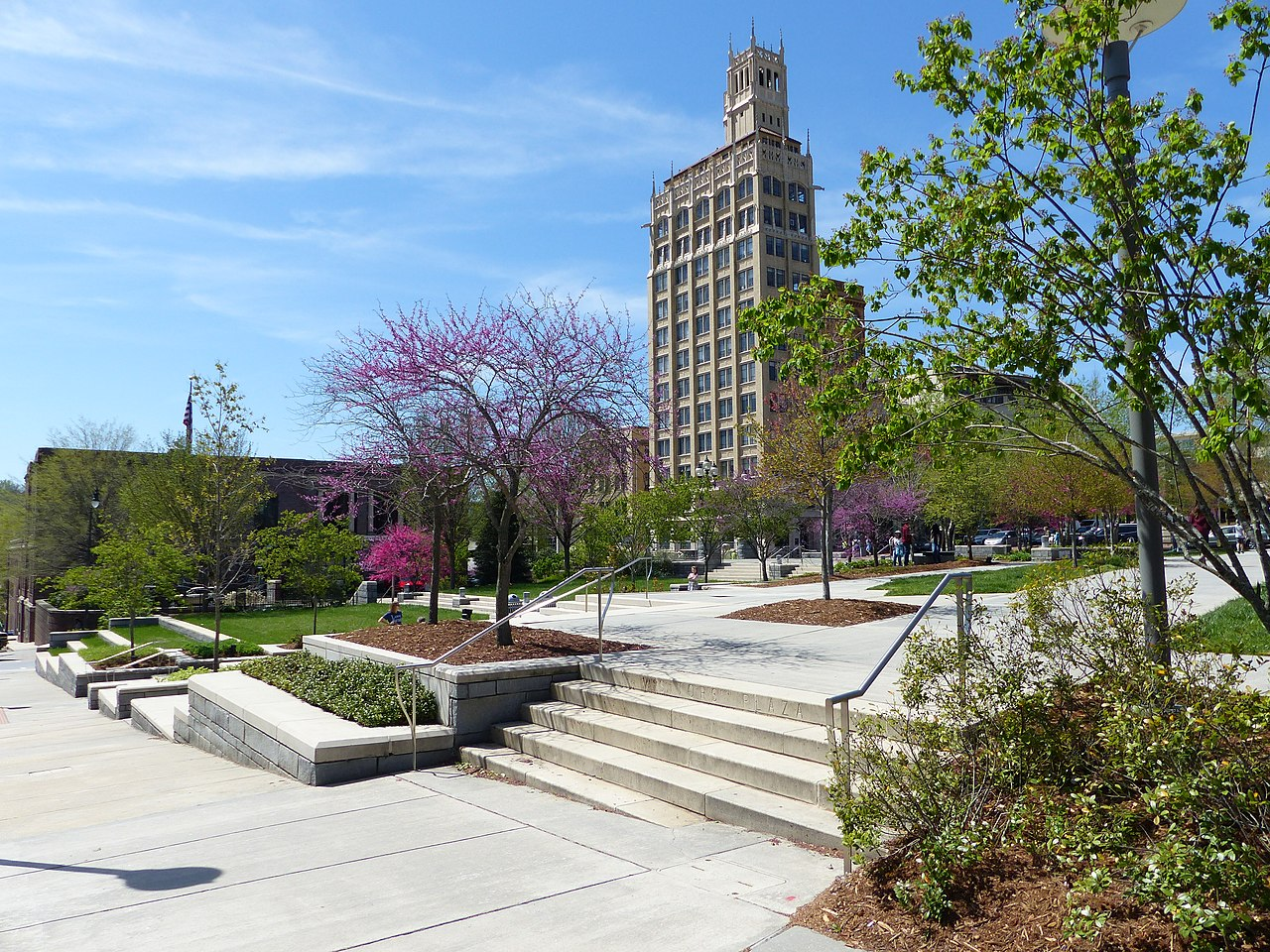 Appreciate breakfast like a local
With so much to do in Asheville, especially when it comes to the great outdoors, you might be inclined to fuel up before starting your day. A great place to grab breakfast outside of a hotel is Tupelo Honey in Downtown Asheville. Their breakfast is served all day, but there are also great dinner and lunch options with locally sourced ingredients.
In West Asheville, you can visit Sawhorse and Sunny Point Cafe. A great old-school breakfast diner is 5 Points while an option for a healthy and quick stop is the Green Sage Cafe. For coffee and pastries you can visit Geraldine's Bakery or Old Europe Pasteries.
Thomas Wolfe Memorial
Thomas Wolfe is one of the most famous writers to come from Asheville and it can be helpful to explore his work along with other North Carolina authors. Specifically, we like Look Homeward, Angel, which is based on the author's early life in Asheville, NC. It is known that the author was subsequently seen as a gossip following this book because of the fact that he did not make many changes to the community members – making them easy to identify, which caused quite a scandal.
The Thomas Wolfe Memorial is an important stop for book lovers in Asheville. But this is not the only memorialization of Wolfe's that book lovers can visit. In Market Street you can also find Julia Elizabeth Westall Wolfe's boarding house – this was Thomas Wolfe's mother where he spent a significant portion of his childhood.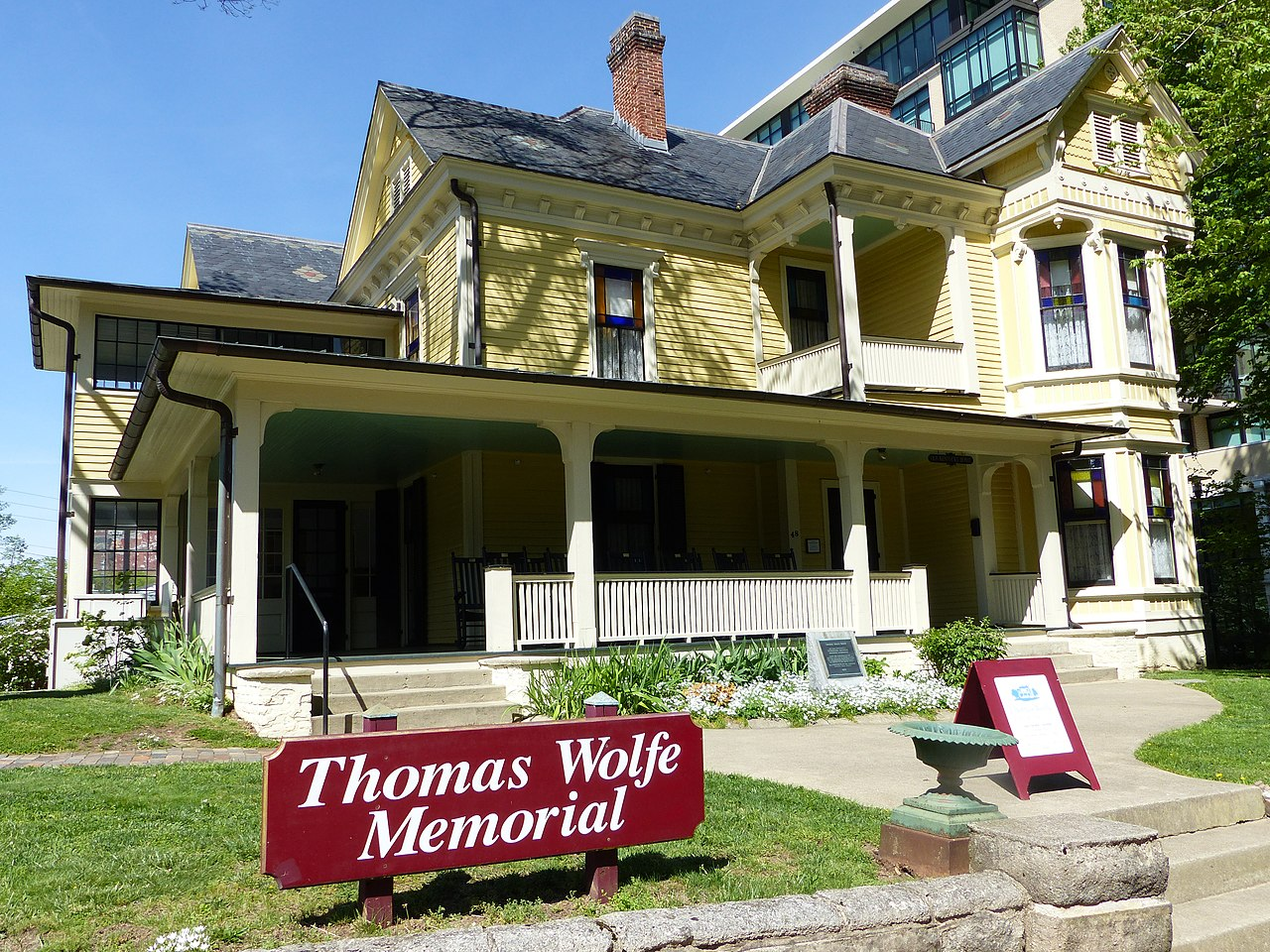 Distillery cocktails
When it comes to things to do in Asheville we need to talk about cocktails. There are so many distilleries in Asheville that cocktails are a big deal, like liquors, rum, vodka, Genever, and whiskey. Fan favorite cocktail bars are the Chemist, Rye Knot, and Cultivated Cocktails. If you are making a day trip to Black Mountain, stop by Oak & Grist Distilling Company.
Head to a roller skating rink
Carrier Park offers one of the most fun things to do in Asheville during the spring and fall through their rollerblading and roller skating rink. There is also a hockey rink and an outdoor skating rink and the velodrome which is a former NASCAR circuit. The Smoky Mountain Sk8way in Waynesville offers the classic strobe lights and indoor rink with music that many of us are used to, along with comfort food, inflatables, and mini-golf.
Stalk that fall foliage
Asheville, NC is an incredibly popular fall travel destination and sees its most visitors during October. While most people may think that New England is the chosen destination for fall travel, the Western North Carolina mountains are actually also one of the favorite destinations.
Therefore, there are also a great many things to do in Asheville that are specific to the beautiful fall landscape. This includes wine tasting and pumpkin picking, in addition to the amazing hikes around the Blue Ridge Parkway, Blue Ridge Mountains, Pisgah National Forest, North Carolina Arboretum, Chimney Rock State Park, Mount Mitchell State Park, Green River Gorge, along the Appalachian trail, or the Asheville Urban Trail. If its specifically fall foliage that you are looking for, try the Craggy Gardens, the Sam Knob, Art Loeb, and greater Black Balsam trails, or the Graveyard Loop.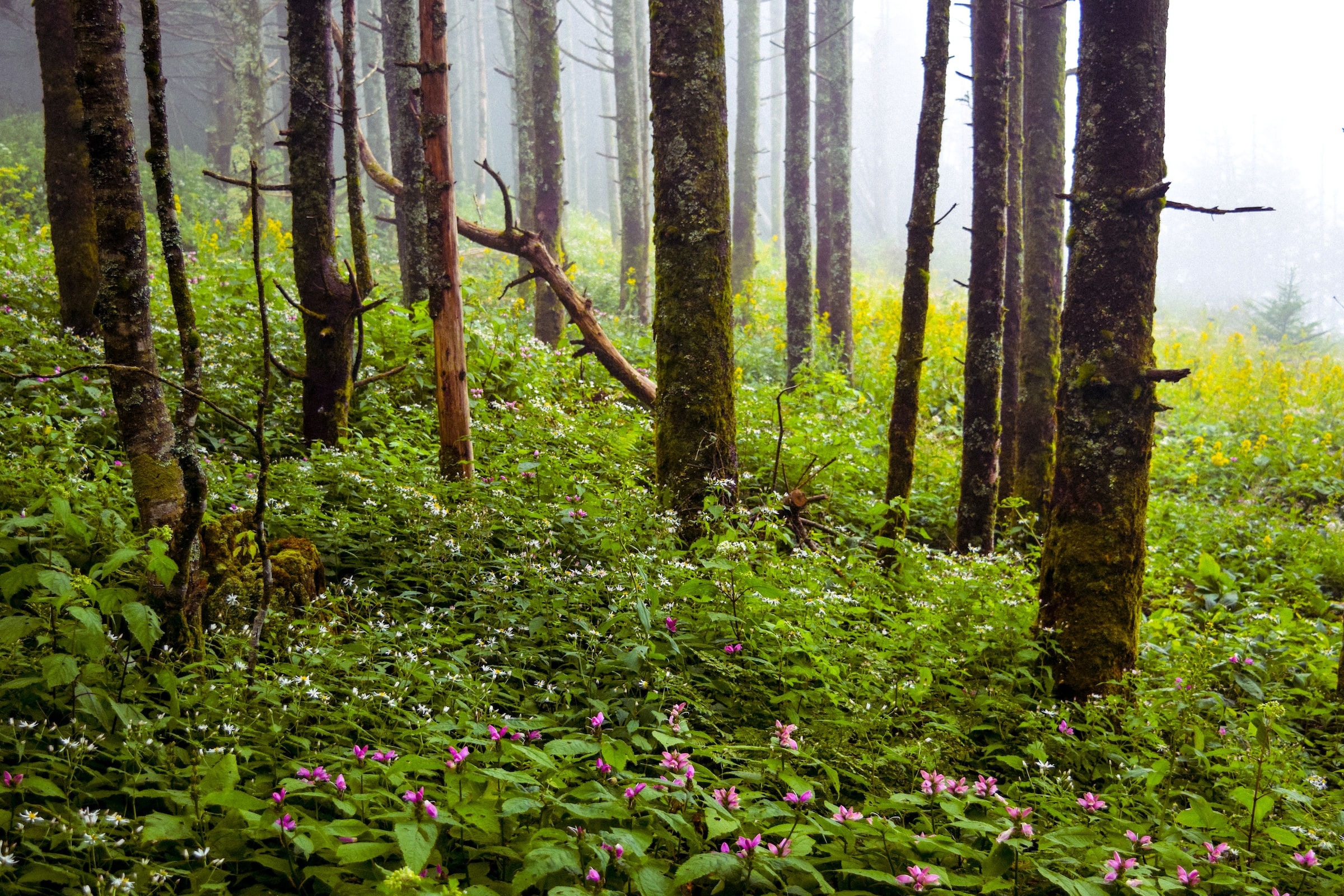 Wine taste at the hipster wineries
As with the cocktails mentioned earlier, wine is equally important in Asheville, NC. There are so many wineries to choose from in the Asheville areas. The River Arts District is home to the famous Pleb Urban Winery, and Biltmore where wine tasting is a popular pastime.
There are also wineries in Flat Rock (Marked Tree Vineyard), and Hendersonville (Stone Ashe Vineyards, St. Paul Mountain Vineyards, and Souther Williams), which make for fantastic day trips around Asheville.
Meet the ghosts of Asheville, NC
If you have a love for haunted houses and paranormal stories, then a ghost tour is one of the best things to do in Asheville, NC for your tastes. We have already mentioned LaZoom, but there is also a 75-minute tour at the Gray Line Trolley Tours.
Meet Zelda Fitzgerald at Montford, or the Pink Lady at Omni Grove Park Inn. Dine at a restaurant that is known to be haunted, and find out the secrets of Helen's Bridge. Go to Pack Square Park to find out about the bullseye urban legend, and keep an eye out for the nun in Church Street.
North Carolina is full of folklore and cryptids, including the famous Bigfoot and Nessie, but also the Boojum. There are several ghost towns around Asheville and some brilliant abandoned sites across North Carolina.
You can also visit some famous filming sites for The Hunger Games.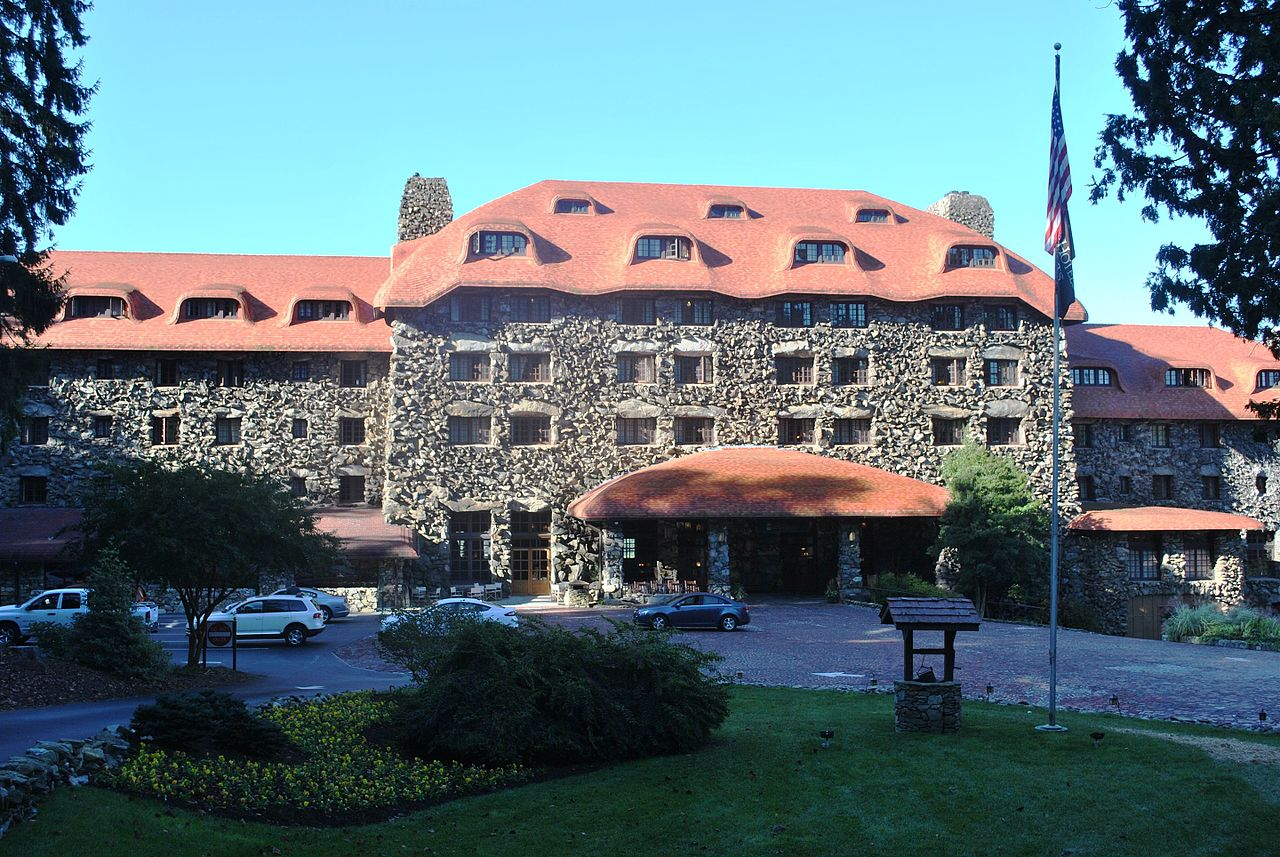 Celebrate the weekend with brunch
After a long night of visits to bars and breweries, starting your Saturday or Sunday off with a scrumptious brunch is a dream come true. Listen to live gentle guitar music at a rooftop restaurant while you enjoy pancakes, handhelds, or breakfast bowls at a rooftop restaurant.
Some favorite brunch spots are the ELDR, The Market Place, Isa's French Bistro, Early Girl Eatery, La Bodega, and The Social Lounge. In Downtown Asheville you can find the Jerusalem Garden Cafe where you can enjoy Mediterranean and Middle Eastern cuisine.
Visit The Hunger Games waterfalls
East of California, one of the biggest movie production facilities is in Wilmington, NC. It is located in Cedar Mountain, about 40-minute drive from DuPont Forest. This makes one of the top things to do in Asheville a visit to DuPont to undertake the waterfall hike.
The Bridal Veil Falls and the Triple Falls at the DuPont State Recreational Forest appear in both The Hunger Games and The Last of the Mohicans. You can park in the Hooker Falls Access Area to hike the Hooker Falls trail and then choose between High Falls and Triple Falls, to see these two movie sites.
Hendersonville is only a 20-minute drive from here, so you can grab lunch after your hike. You can also drive over to the abandoned North Carolina town of Henry River Mill Village for another Hunger Games filming location.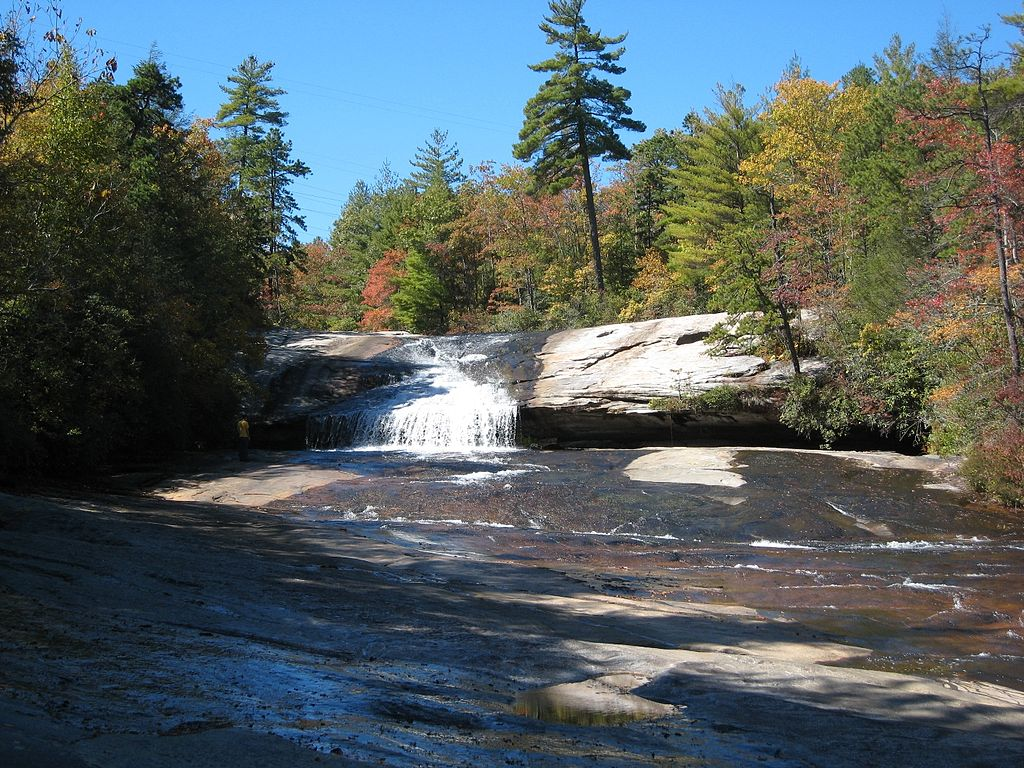 Drink craft beer
The craft beer scene in Asheville is well-known and forms a major part of local tourism. Locals, however, love the 7 Clans Brewing company, Green man, Hillman Beer, Eurisko, Wedge at Foundation, and Zillicoah. Another great brewery that is less popular but not less amazing is the One World Brewing company.
Other notable mentions in and around Asheville are Burial, Wicked Weed, Catawba, and Hi-Wire. Ginger's Revenge provides Keto, gluten-free, and ginger beer treats for those who do not quite like standard beers.
Spend a day at the lake
There are several beautiful lakes in Western North Carolina, like Lake James, Lake Junaluska, and Lake Lure. Stop by the Bird Sanctuary and hike the short 2-mile Perimeter Trail that tracks around Beaver Lake. On the list of things to do in Asheville, this is a fan favorite. Bring binoculars and a book along on the walk and spend some time at the lake once you arrive.
Inside the Beaver Lake Bird Sanctuary there is a half-mile boardwalk where birdwatchers can expect to see bluebirds, warblers, swallows, wrens, ducks, woodpeckers, sparrows, kites, vultures, herons, osprey, and hawks.
Remember that although entry is free and open to the public, Beaver Lake remains privately owned, so think about leaving a donation if you can. There are no on-site bathrooms, and if you want to bring your dog you will need a special permit.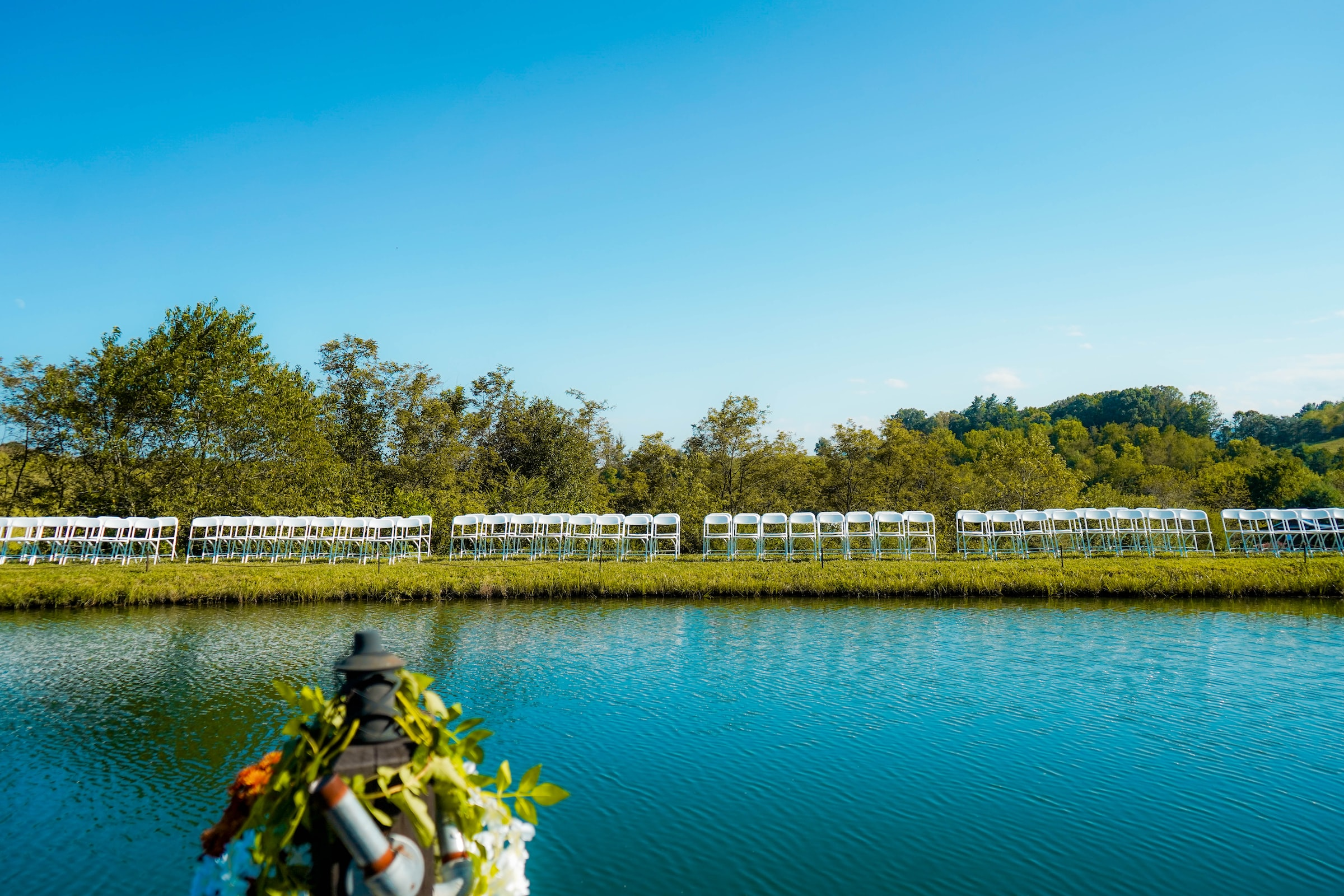 Learn about critters at the WNC Nature Center
Western North Carolina provides quite a few educational opportunities, specifically in Asheville, NC. Visit the WNC Nature Center where you can see donkeys, frogs, goats hawks, turtles, snakes, red pandas, otters, wolves, owls, and black bears. There are themed playgrounds for the kids, and exploration stations for the whole family. Walking paths are paved and wide, so strollers are easy to manage on these trails.
You can become a member or pay a small entrance fee, the same as you will find at the North Carolina Arboretum. This is one of the most child-friendly things to do in Asheville.
Play vintage arcade games at the Asheville Pinball Museum
One of the most nostalgic things to do in Asheville is playing vintage arcade games. The Asheville Pinball Museum behind the Grove Arcade is the perfect place to do this. Kids are welcome at the Asheville Pinball Museum but it is also great for adults wanting to relive the glory days of their childhood. Only $15 dollars buys you a wristband that allows you to play all day. There are pinball machines, Super Nintendo and Nintendo consoles as well as classic arcade games like Frogger and Donkey Kong.
In Hendersonville you can find the Appalachian Pinball Museum for a similar experience.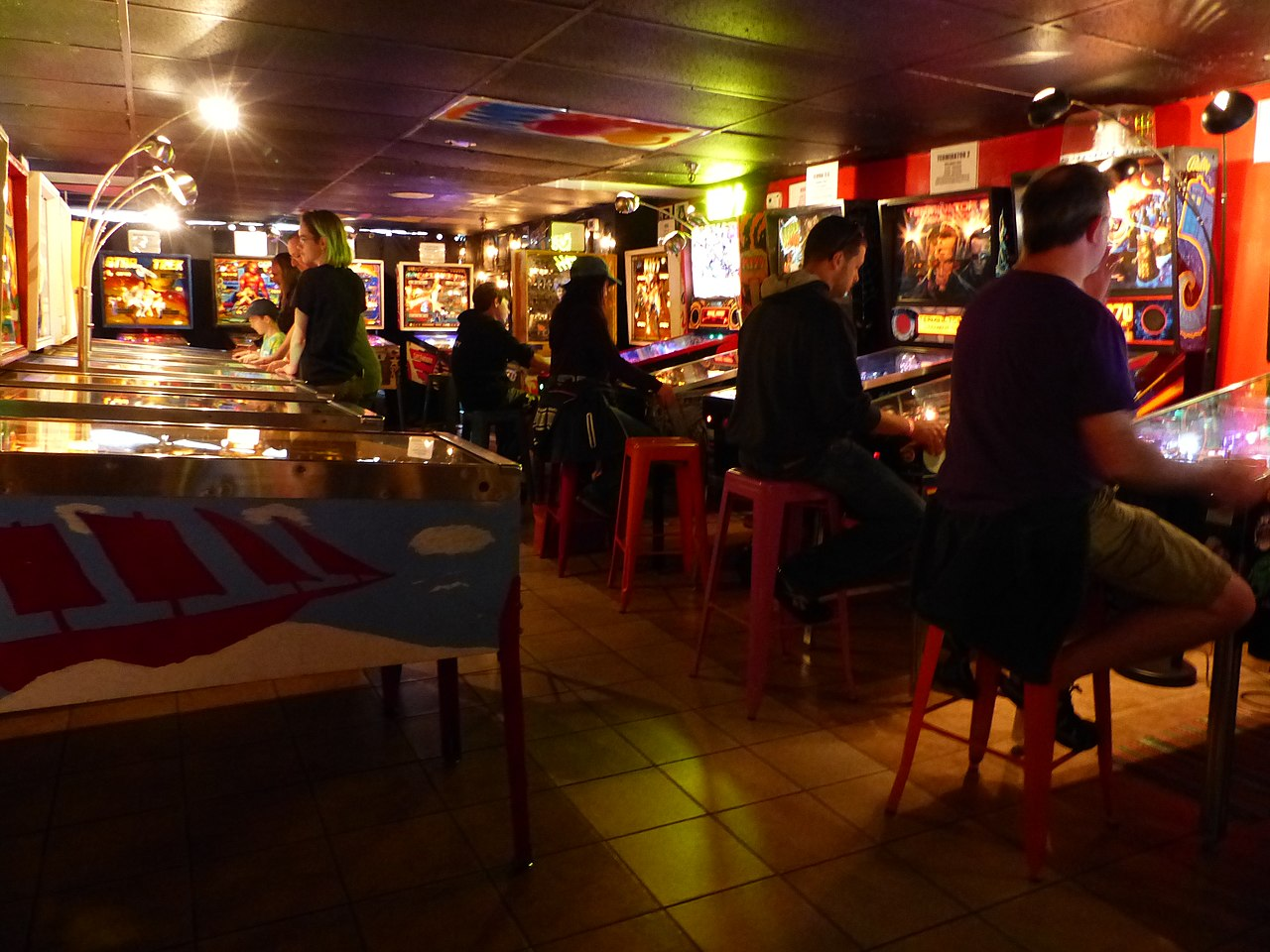 Picnic on a mountain summit
When romance is in the air you might want to consider some romantic things to do in Asheville. What better way to enjoy a romantic moment than a picnic. No matter what hike you are doing you can always bring a picnic along, although we have to stress the importance of cleaning up after your picnic.
Several wineries allow for picnics, for example Saint Paul or Sawyer Springs. Or you can visit a picnic area in the Pisgah National Forest, Craggy Gardens, or Pink Beds. Lastly, there are hiking trails that are perfect for picnics, like Black Balsam, Trombatore Trail, Bridal Veil Falls, and Bearwallow Mountain, or Max Patch.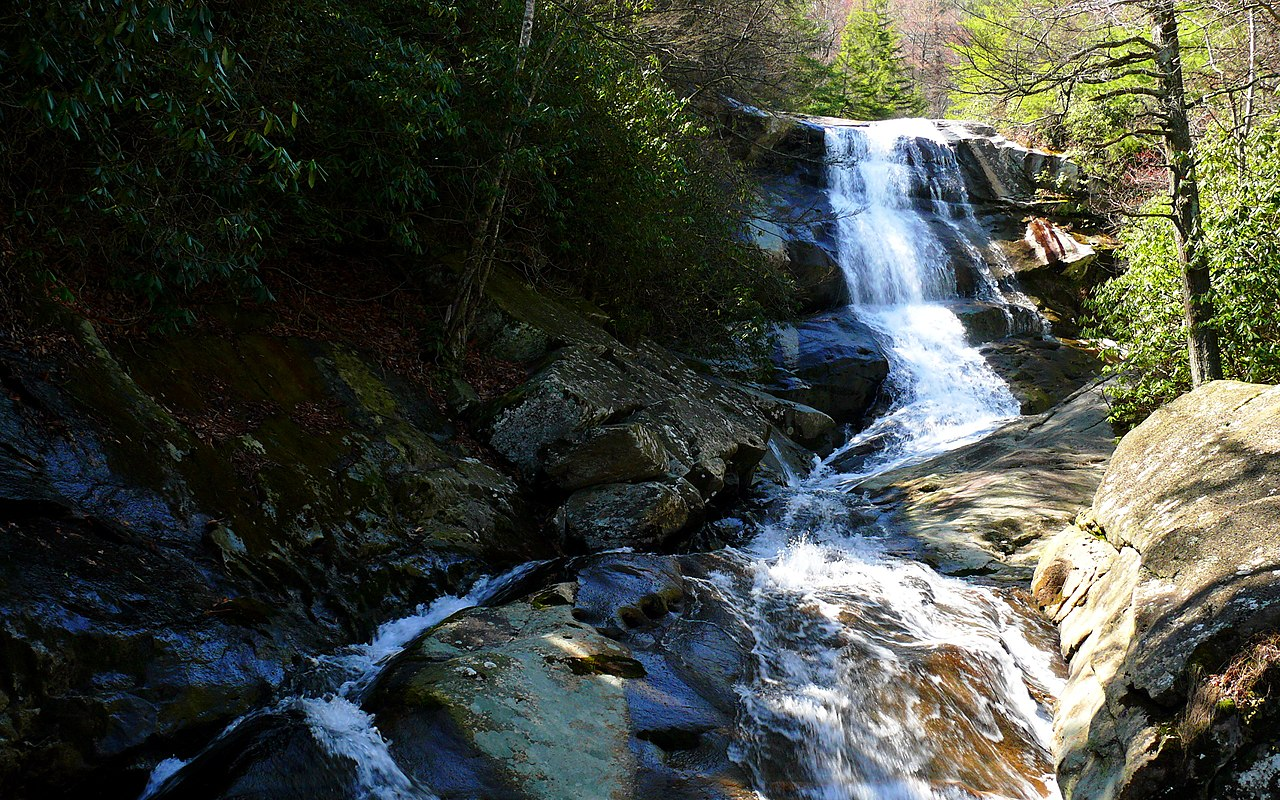 Devour an unforgettable dinner
As we have mentioned before, Asheville is the "Foodtopia" of North Carolina. The top vegan restaurant in Asheville is Plant. Although even if you are not vegan this restaurant gives an amazing dinner experience.
You can also visit RosaBees for great Polynesian cuisine. Restaurants that we would recommend for date night include Limones, Ukiah, and Bouchon. Our favorite fine dining destinations were The Bull and Beggar, and La Bodega by Cúrate.
The best Asheville BBQ is served at Bear's and Luella's. Or our favorite Downtown Asheville restaurants are the Pack's Tavern, Shanghai Dumpling House, Chestnut, and Posana (with a gluten-free kitchen). It is best to try and make reservations wherever possible to avoid disappointment, because you won't be the only one loving these restaurants.
Attend an event at The NC Arboretum
The North Carolina Arboretum is one of the most beautiful gardens in WNC. You can find it right next to the Blue Ridge Parkway entrance. The Winter Lights Festival is the most famous attraction at this garden but there are also many hiking, and biking trails, as well as gorgeous nature trails.
There are several special exhibits and evens throughout the year at this garden including art sculptures and LEGO installations. You can also see the Quilt Garden, Butters, and Bonsais throughout the year. While entrance is free, there is a small fee for parking, and while inside you can picnic on the lawn or have lunch at Bent Creek Bistro.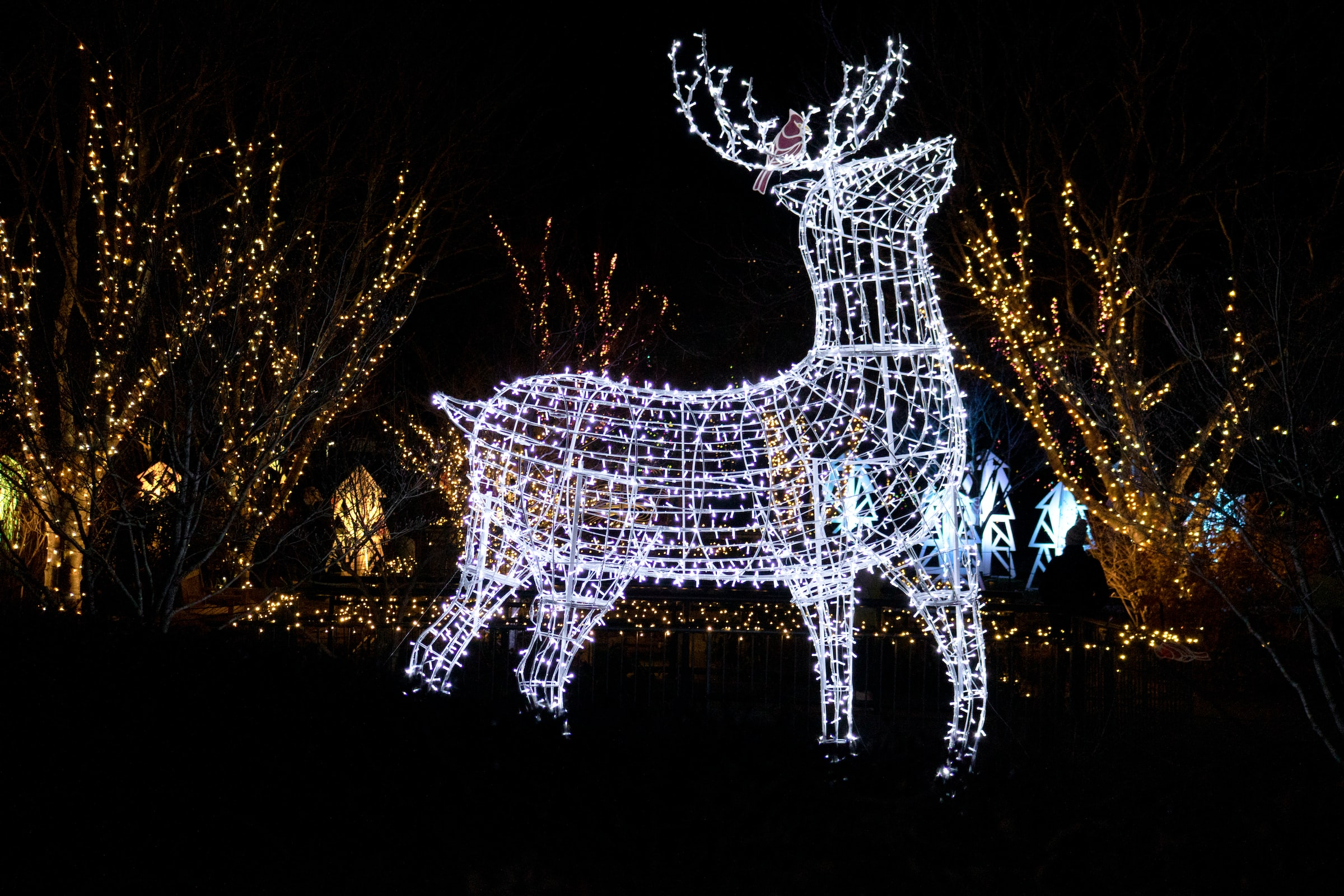 Tour Biltmore Estate
Biltmore Estate is the old home of George Vanderbilt and is widely known as America's largest home. Having an annual pass to Biltmore is completely worth the cost as most locals tend to visit several times a month.
Biltmore is a great place to spend a day. There are 22 miles of hiking trails that you can bike or hike, walk the gardens, or have a bite to eat, go wine tasting, and tour the house. There are also special tours to enjoy. Additionally, there are several child-friendly activities like live demonstrations, a playground, and a farmyard. And this is not a complete list of things to do at Biltmore.
If you are looking for American contemporary cuisine, specifically southern food, and seasonal cocktails, visit Antler Hill Village, Cedric's Tavern, and Saint Bernard. Furthermore, you can stay overnight at places like The Inn On Biltmore Estate or The Village Hotel on Biltmore Estate.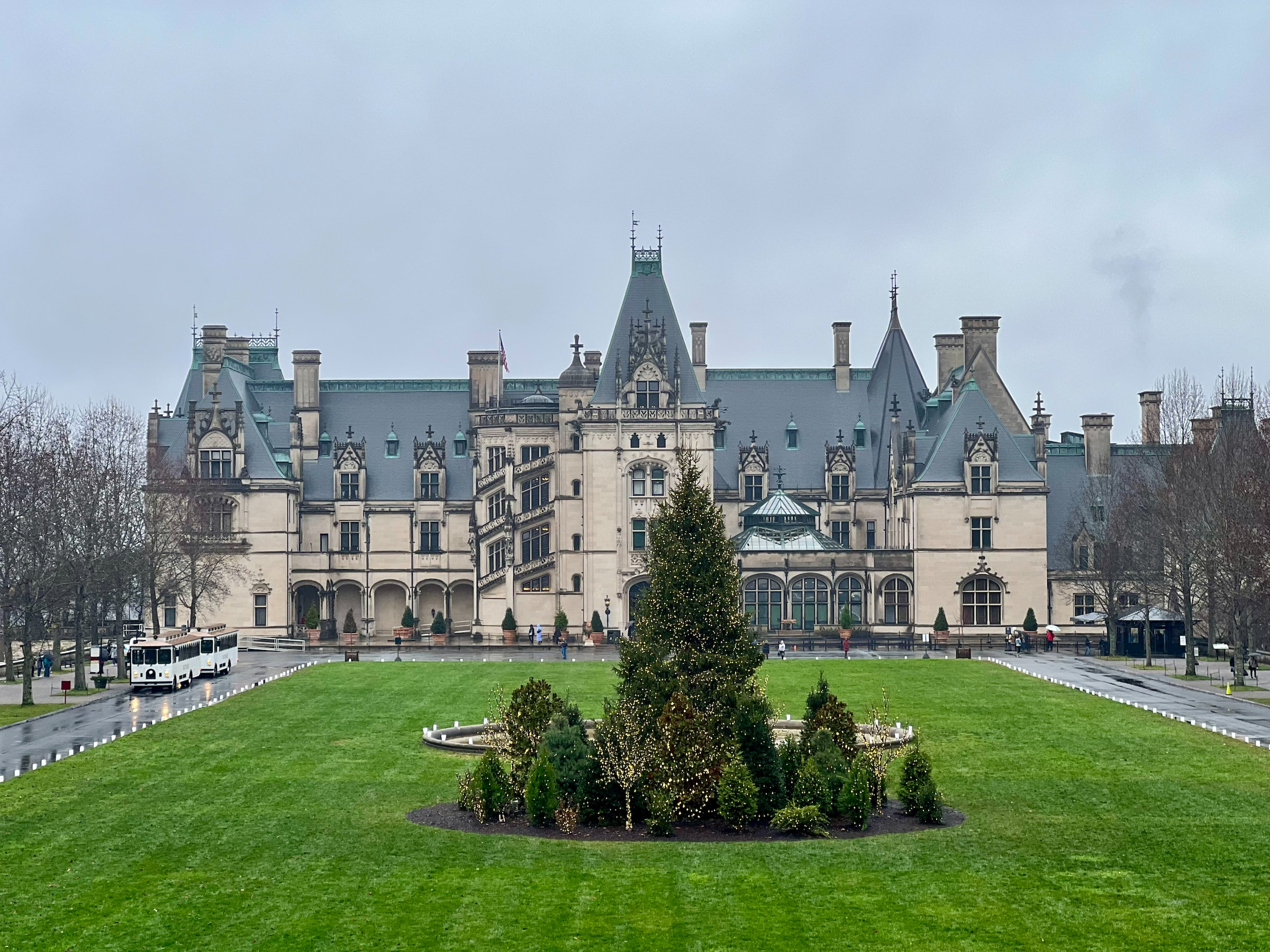 Sip craft cocktails on a rooftop bar
We strongly advise that you do some rooftop bar hopping while in Asheville. Expect jaw-dropping views,Southern favorites, and beautiful sunsets. Some of our favorites include Montford Rooftop Bar, Top of the Monk, or Capella On 9. You can also visit the Pillar Bar, Hemingway's Cuba, or Antidote.
Watch Shakespeare in the Park
If you find yourself in Asheville during summer or springtime, we advice watching a Shakespeare in the Park production. This is completely free of charge and if you watch the Montford Park Players perform a Shakepeare production in the Hazel Robinson Amphitheater then you can have dinner at Nine Mile.
Between the months of May and October there are shows most Friday to Sunday evenings. Picnic baskets and boozy beverages are welcome, and both blankets and chairs can be rented if you do not want to bring your own. Entrance is free, but visitors are encouraged to leave a donation. There is a lot of free parking in the area, and only well-behaved dogs are allowed in the park. This is a very romantic thing to do, but many of the plays are also family-friendly.
Explore a national or state park
North Carolina has really breathtaking state and national parks. To name only a few there is the Hickory Nut Gorge, Gorges State Park, Grandfather Mountain, Mount Mitchell, Chimney Rock State Park, Great Smoky Mountains, and the Blue Ridge Mountains (home to the Blue Ridge Parkway). One of the most popular parks in the area is the Pisgah National Forest and the Green River Gorge which have the most visited trails.
Mount Mitchell has the highest peak in the state east of the Mississippi River. Grandfather Mountain has spectacular biodiversity and the Mile High Swinging Bridge.
Another one of the best things to do in Asheville is to stop by the animal habitats and view the wildlife in Great Smoky Mountains National Park.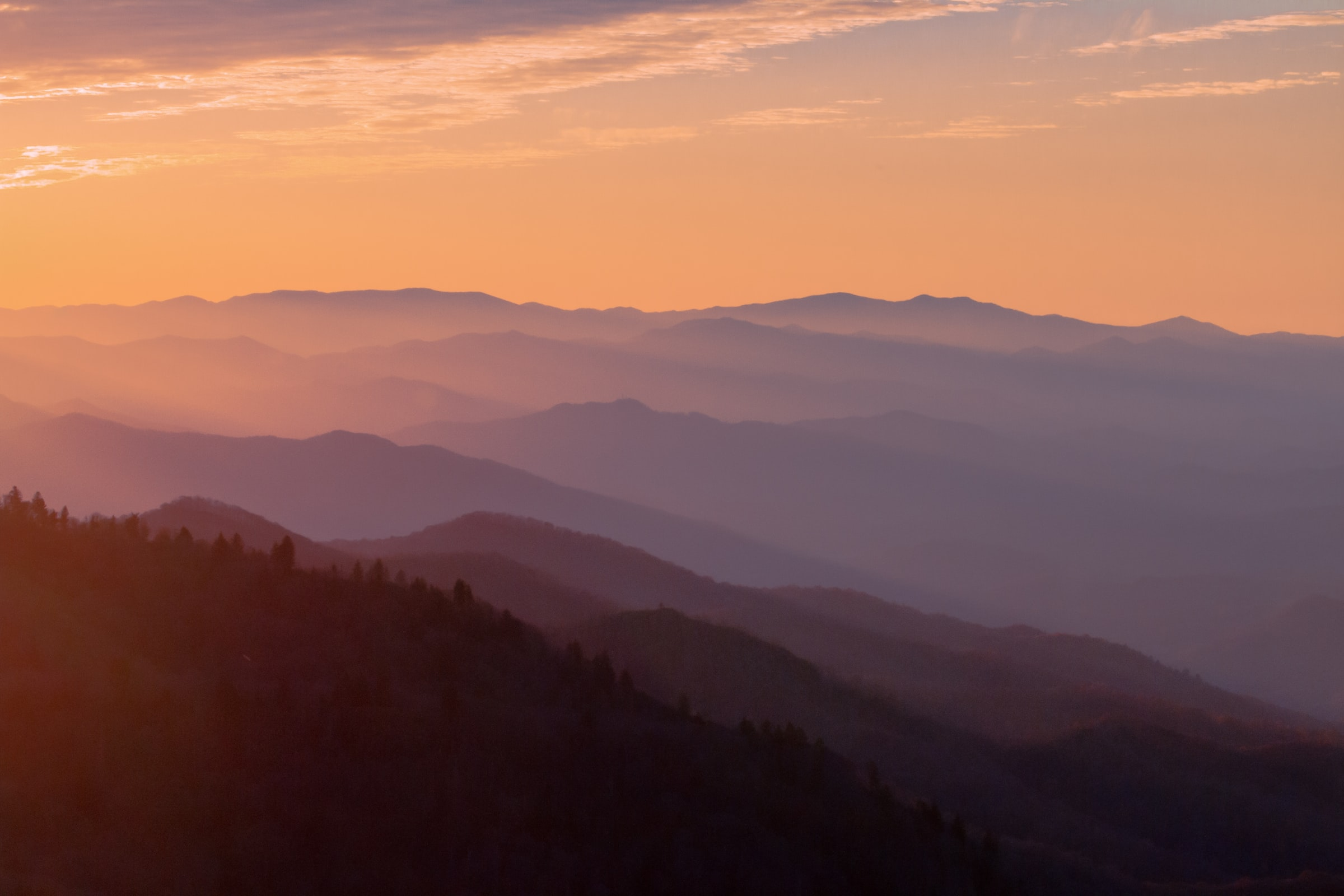 Watch an Omni Grove Park Inn sunset
When it comes to romantic sunset views, visiting Omni Grove Park Inn is one of the best things to do in Asheville, NC. Watch the sun set over Downtown Asheville while you have dinner on the Sunset Terrace. If your budget is bit tighter, do not fear, try Edison instead.
In the winter the locals attend the Gingerbread House Competition at Grove Park and sip on hot chocolate in front of the enormous fireplaces.
Drive the scenic Blue Ridge Parkway
One of the more popular natural attractions in the Asheville, NC area is the Blue Ridge Parkway.
The Blue Ridge Parkway runs all the way from the Great Smoky Mountains National Park in North Carolina to Virginia's Shenandoah National Park. Drive along the Blue Ridge Parkway and enjoy the scenic overlooks, hikes, and beautiful waterfalls along the way.
The Blue Ridge Parkway is one of the best things to do in Asheville on this entire list, especially in October. During summer and spring, the road becomes a dreamscape of rhododendrons and wildflowers and is ideal for motorbikes and cyclists. Birdwatchers and artists are drawn to the serene landscapes and outdoor adventurers can enjoy the endless offering of outdoor activities. That being said, the Blue Ridge Mountains and the parkway are not ideal in winter, most of the park closes when snowfall starts and the fog during this time can also obscure all those beautiful views.
If you are planning a holiday to the Blue Ridge Mountains close to the colder months we suggest that you contact the National Park Service to get information on the Blue Ridge Parkway road and the rest of the park so that you know what you are in for, and whether the park is still open.
Chase breathtaking waterfalls
We cannot make a list about the best things to do in Asheville, NC without talking about waterfalls as Asheville's fame has increased significantly in the last few years due to its breathtaking waterfalls. In the greater Western North Carolina there are more than 200 waterfalls, many of these being located in Asheville, NC.
Some fan-favorite waterfall hikes include Rainbow Falls, Moore Cove Falls, Crabtree Falls, Daniel Ridge Falls, Upper Falls, Graveyard Field's Second Falls, Douglas Falls, Catawba Falls, and Linville Falls.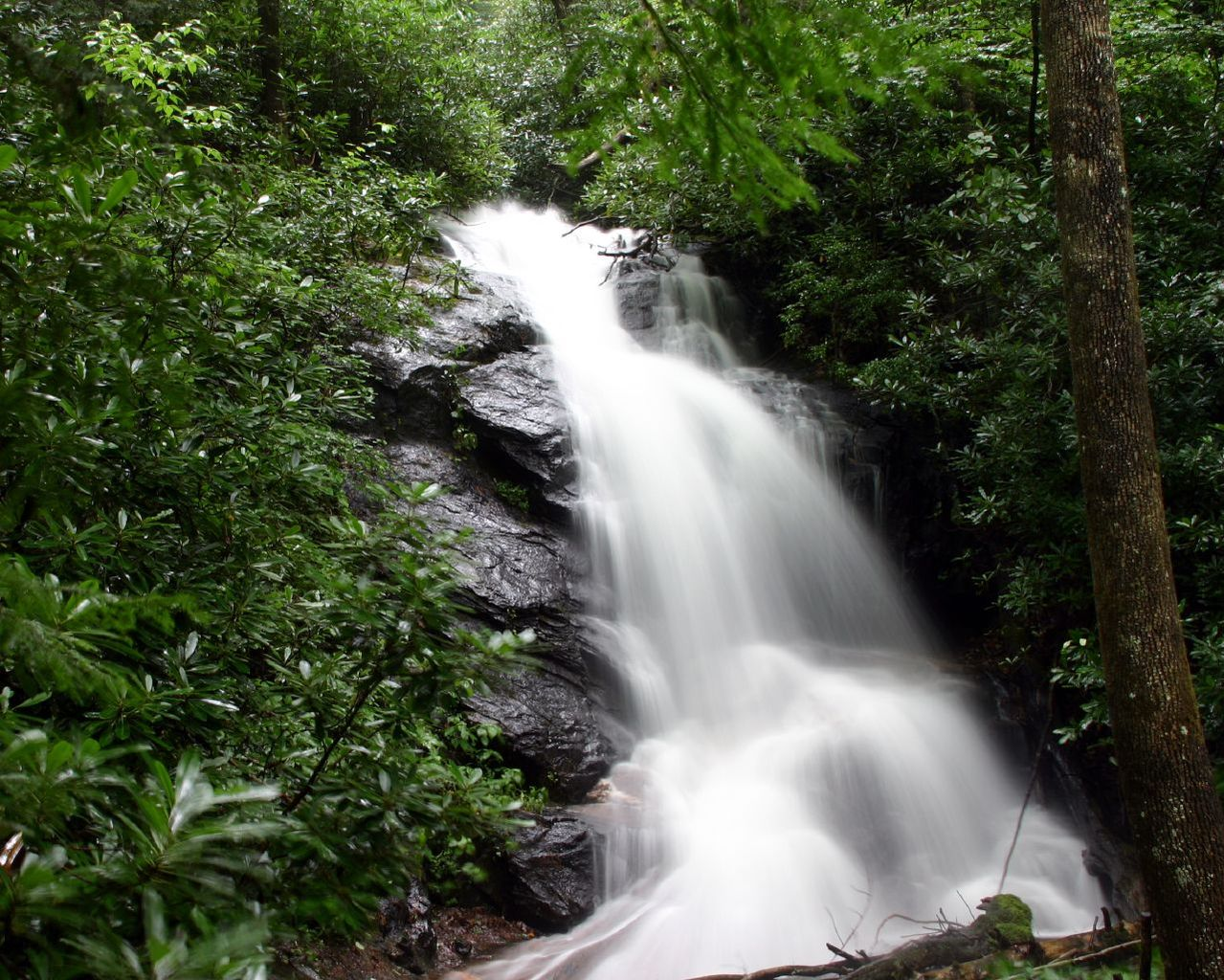 Hike the trails
The Blue Ridge Mountains invite enthusiasts of rock climbing, fly fishing, and most especially, hiking. It is one of the most fun things to do in Asheville. Fan favorite trails include the Craggy Pinnacle in Craggy Gardens, Fryingpan Mountain Tower, and Mount Pisgah (where you can also visit the Pisgah astronomical research institute). The Appalachian Trail also runs through Asheville, NC.
Some of the less popular, but not less beautiful hikes, include the Trombatore Trail and Craven Gap. If you want to attempt something more intense you can try Mount Mitchell which is home to the highest peak east of the Mississippi.
If you're looking for shorter, more family-friendly hikes, try the walking tour at Biltmore Estate. Or the Mountain Spirits Haunted Walking Tour.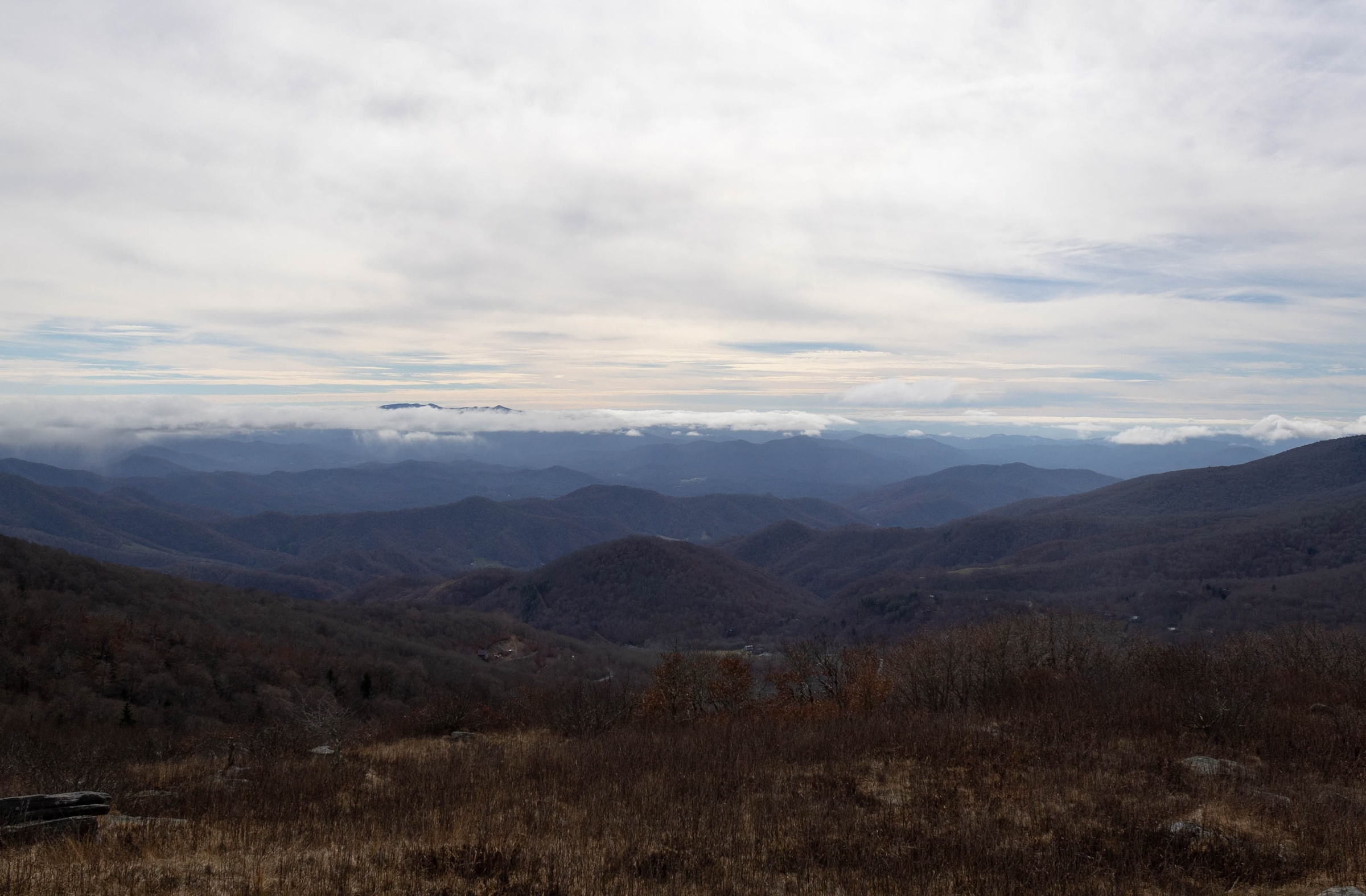 Final Word
Asheville, NC does not disappoint. The food, art, and nature scenes are busting at the seams and there are fun things to do for anyone. Art and music lovers have so many options in Asheville, NC that we could not fit them all onto this list.
The Southern Highland Craft Guild opened the Folk Art Center back in 1930 and it is still open today for visitors to peruse. The Basilica of Saint Lawrence and the Allanstand Craft Shop can satisfy both history and art lovers. The Asheville Music Hall is also a favorite for visitors.
Nature lovers in Asheville, NC are also spoilt for choice to the extent that we could not fit everything onto this list. Go horseback riding, visit the Sliding Rock waterfall, or hike along Green River, to name but a few.