Charming small towns in Texas don't get nearly as much love as they deserve. Everyone flocks to Dallas, Houston, or Austin and never gets to experience the beguiling intrigue of one of the many picturesque and peaceful Texas small towns.
Our list brings together the most charming small towns in Texas where you can feel the real impact of southern charm. If you are planning a Texas road trip then this list of small towns is a must-read.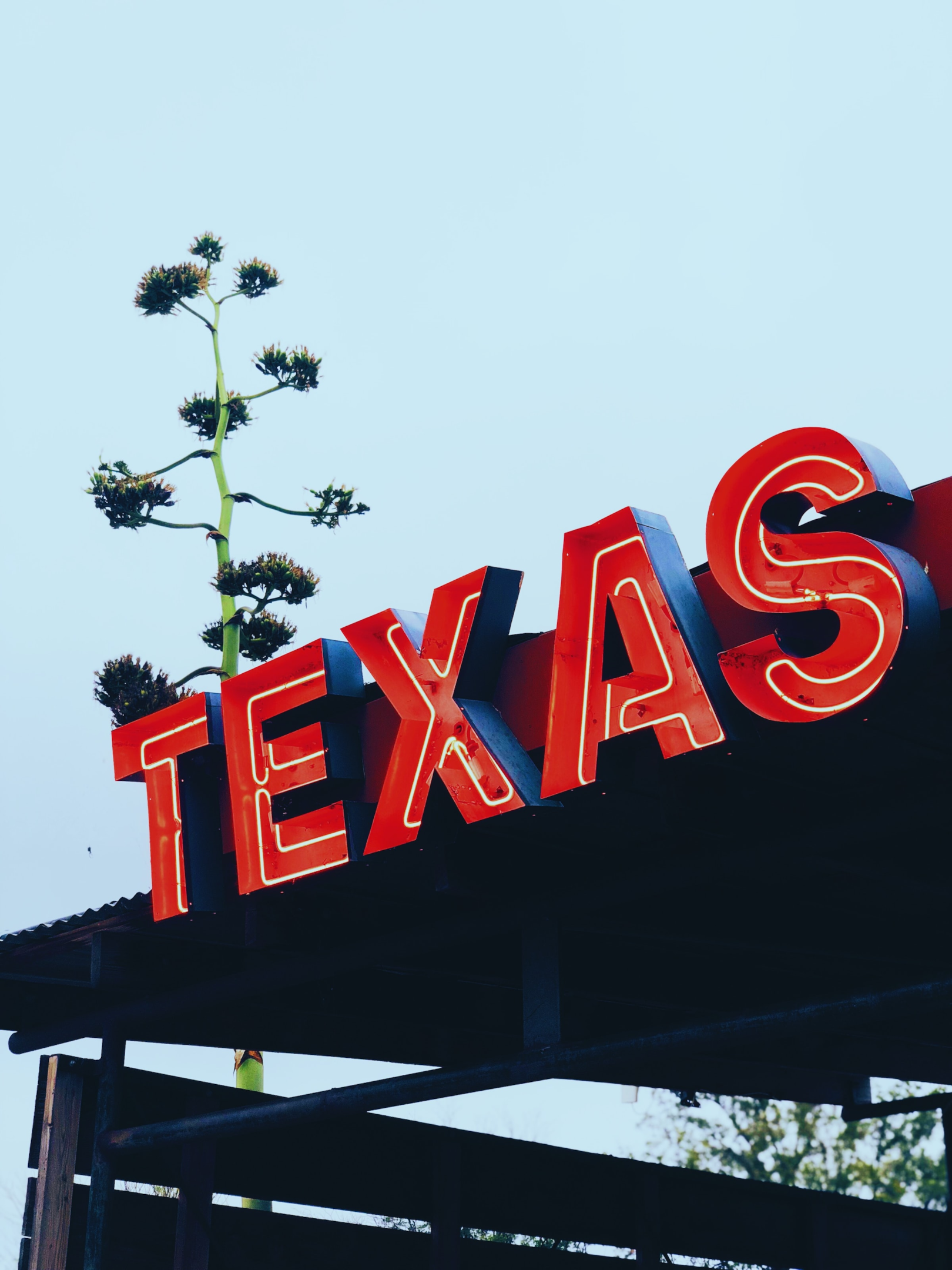 Our Favorite Small Towns in Texas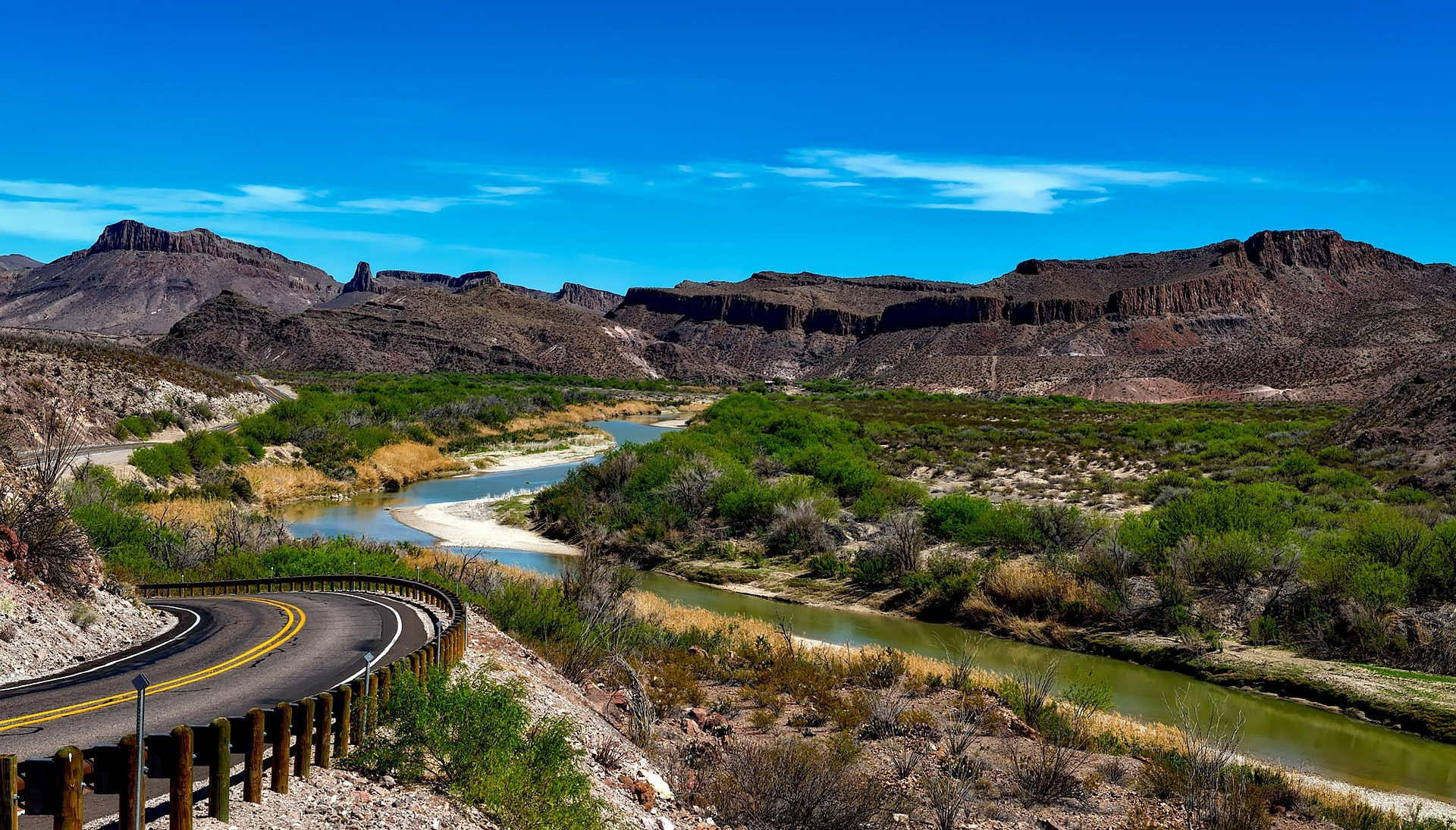 Terlingua
Terlingua is close to the border of Texas and is a great place to stay if you plan to visit Big Bend National Park or go boating on the Rio Grande River. This tiny desert town used to be a mining town back in the day and spent some years being a ghost town until Big Bend National Park bought it back to life.
Aside from those staying in Terlingua so they can visit Big Bend National Park, there are also some people coming to the town to explore the scars of its ghost-town reputation. There are several abandoned places in the town and their historical value cannot be understated.
If you plan to visit Big Bend National Park, remember that this is a huge National Park, so you will need to come prepared.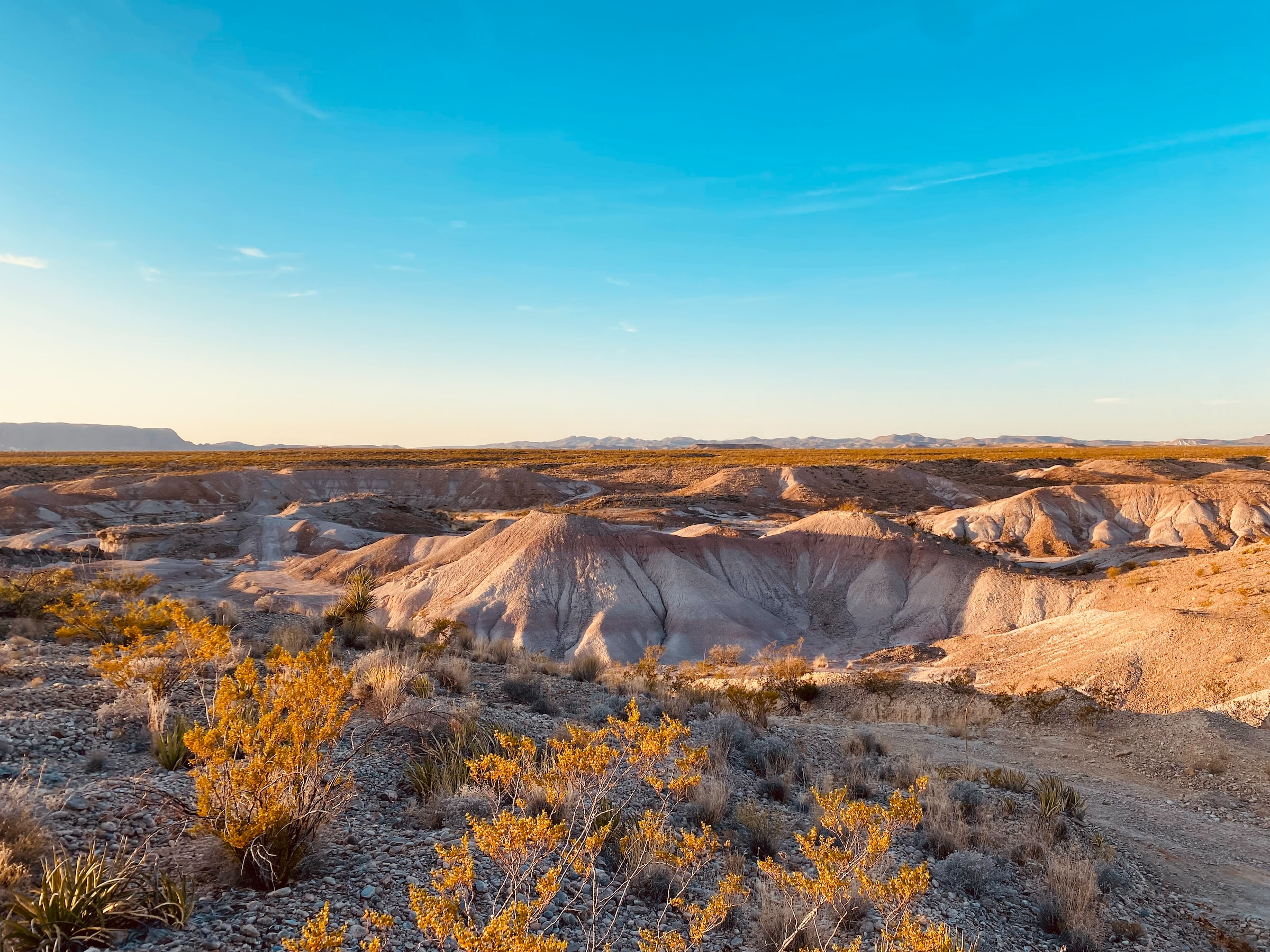 Marfa
Marfa is a gem of a small Texas town located in the arid land of west Texas. This quaint town is so tiny that if you aren't paying attention you might miss it entirely. That being said, if you think the name might sound a tad familiar then you're probably right. Marfa caught a bit of fame in the past because of the mysterious Marfa Lights that can be seen over the desert. These mysterious lights have been attracting visitors since 1883.
In addition to the Marfa Lights, you can also come and see the Ballroom Marfa which displays world-class art. Also, be sure to check out the Prada Marfa store which is only a few minutes northwest of the town.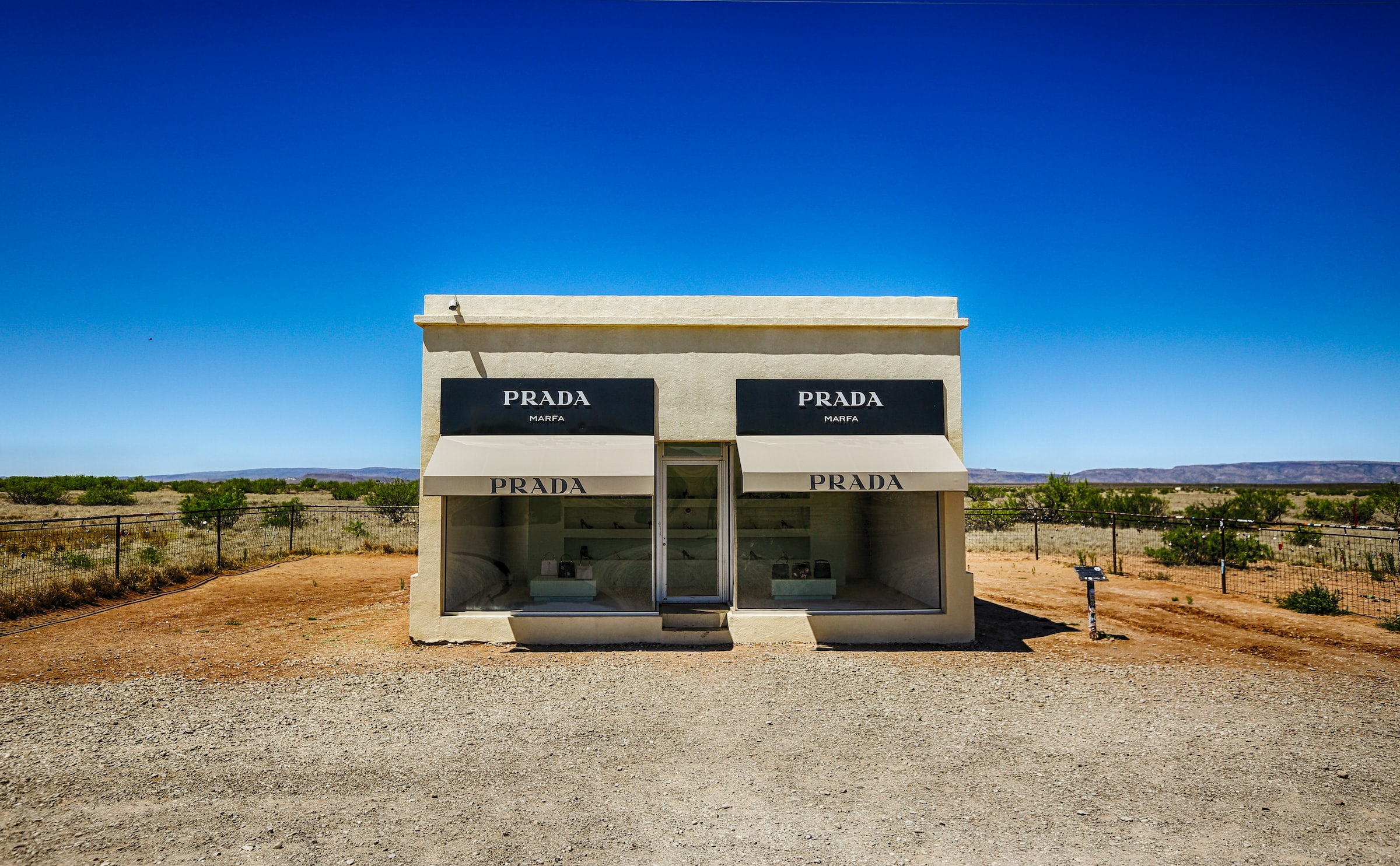 Nacogdoches
From the west, we travel all the way to east Texas where we stop over at Nacogdoches for the perfect weekend away.
This small town is one of the oldest in the Lone Star State and is home to some amazing attractions that the whole family can enjoy. In the historic district, you can find red brick street which is a great place to go shopping, especially if you are looking for antique shops.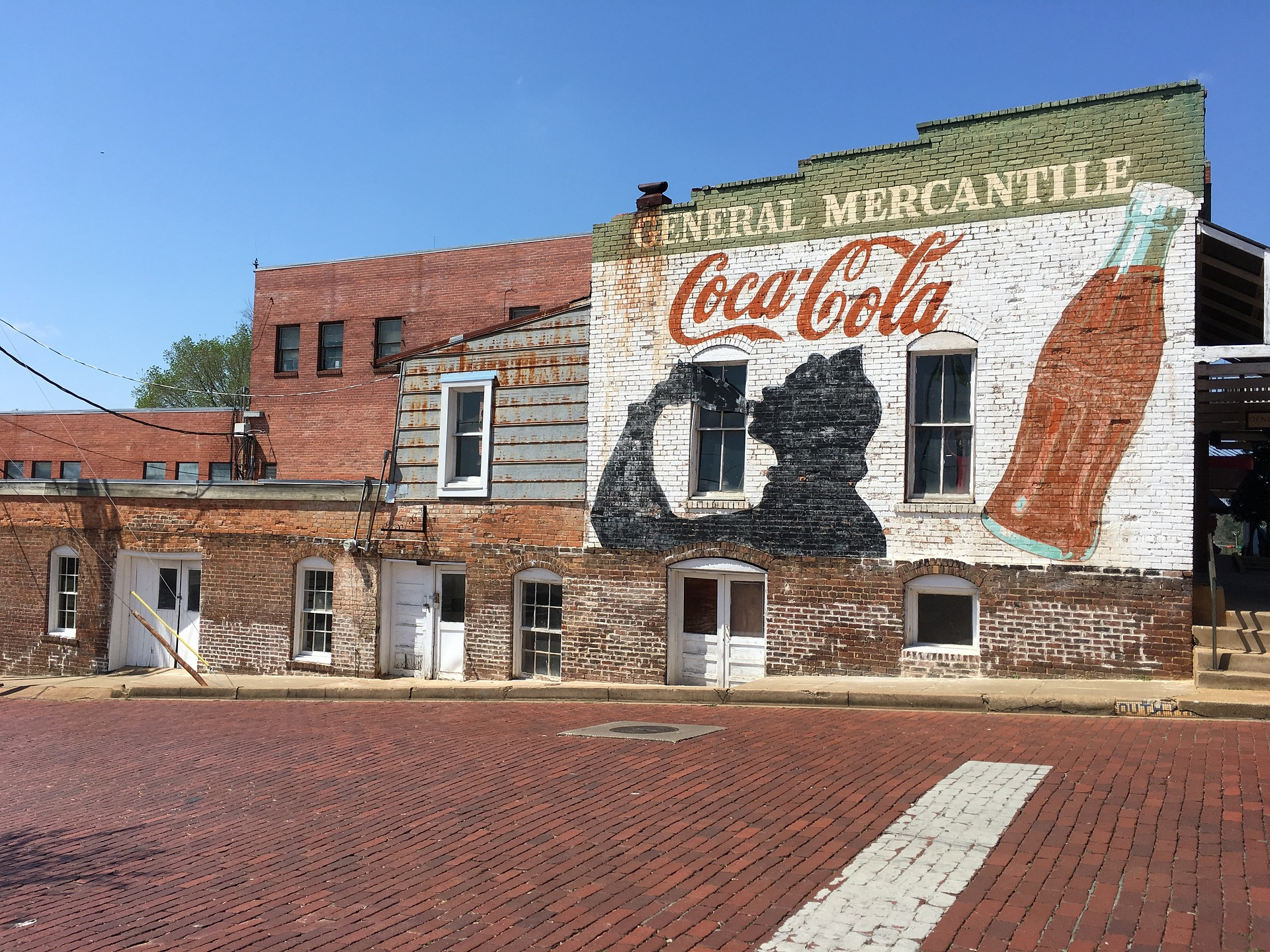 Rockport
Rockport is a coastal town in the Lone Star State making it home to brilliant soft sandy beaches, historical sites, and fishing piers.
Rockport is close to the Fulton Mansion State Historic Park, the Goose Island State Park, and the Aransas National Refuge Area. This town can give visitors a good idea of what life might have looked like on the coast of Texas in the 19th century. Rockport also has some fantastic restaurants, shopping, and a few museums to enjoy.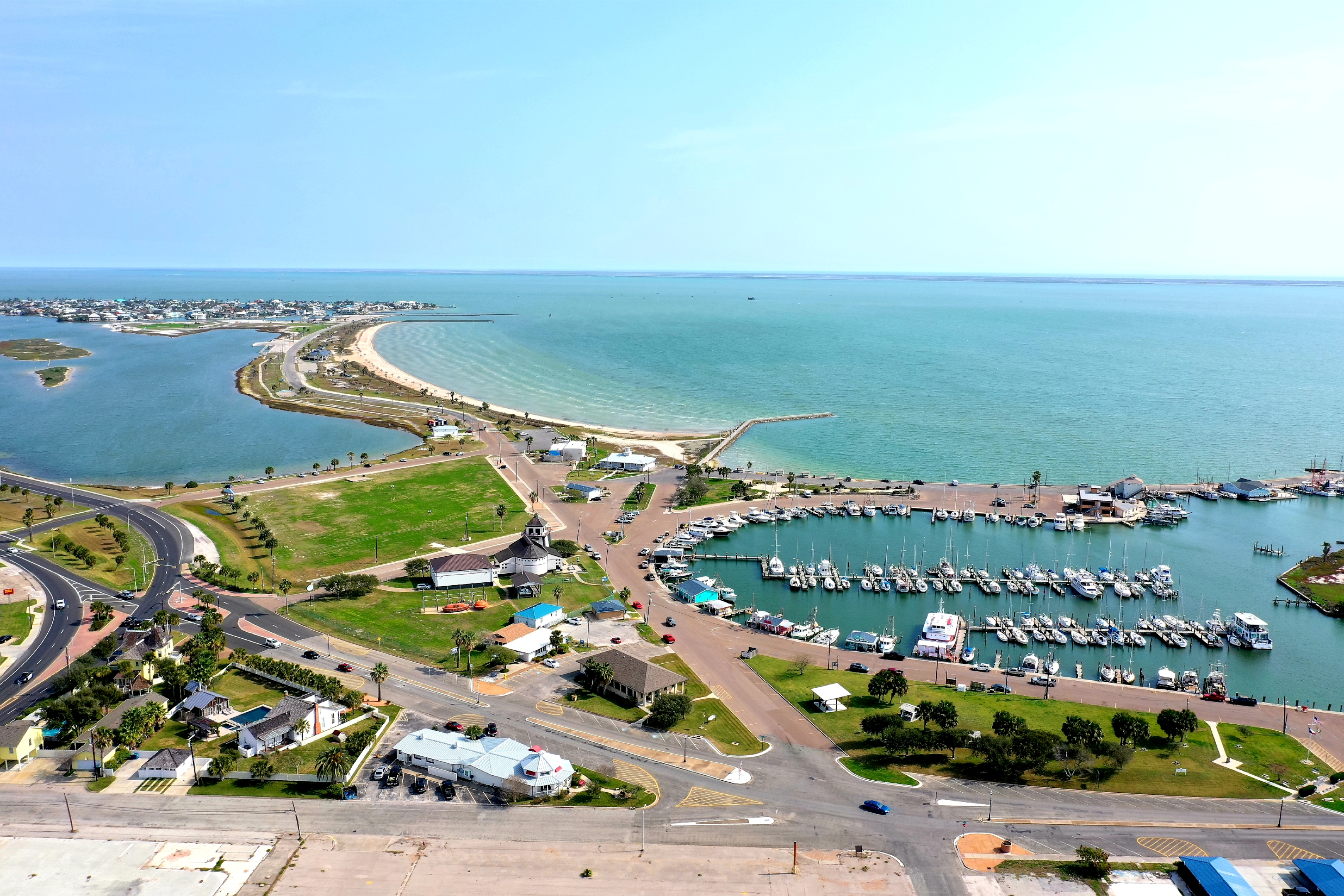 Canyon
In west Texas, you can check out the small town of Canyon which has a quaint historic district with idyllic small-town charm, unique shopping experiences, and great food. The majority of people who visit Canyon in west Texas come to tour Palo Duro Canyon State Park and see the acclaimed musical drama TEXAS performed outside. Palo Duro Canyon is the second-largest canyon in the country and is affectionately known as the "Grand Canyon of Texas".
This national park and the town of Canyon offer some spectacular opportunities for camping, horseback riding, hiking, and picnicking. Within the town, there are several historic buildings, restaurants, and unique shops.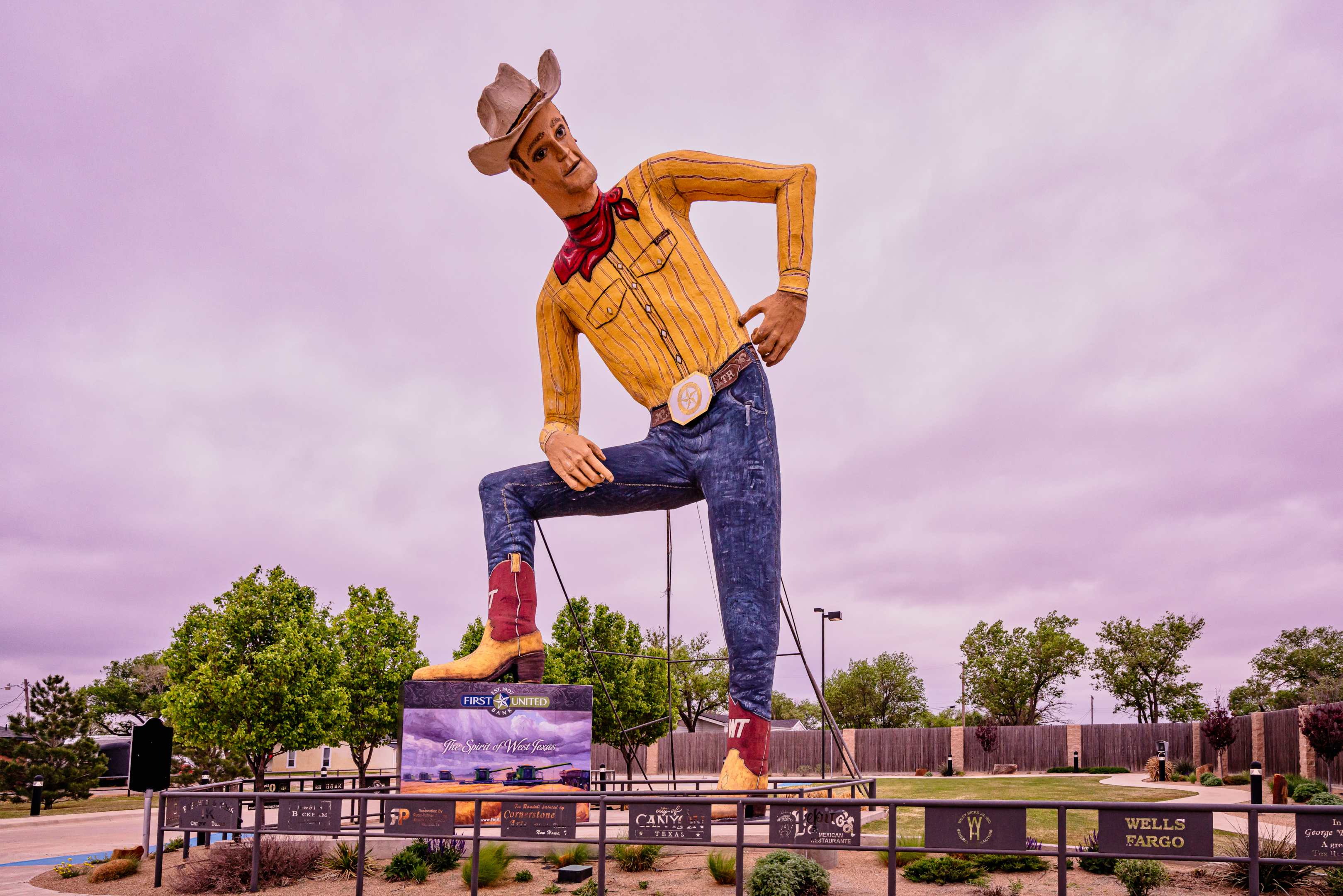 Johnson City
If you are looking for the quintessential historic Texas town then Johnson City is the right town for you. Johnson City is a small town in Texas about 60 miles from San Antonio. This town is on the list of most patriotic historic places on the National Register as it is the home of the Texas White House.
That being said, Johnson City is not just for history buffs. You can also find Pedernales Falls State Park which is packed with beautiful views of the river and spectacular hiking trails. Johnson City is home to the most beautiful town square you can find among small towns in Texas. It is home to the Garrison Distillery, Pecan Street Brewing, a few wineries, and some beautiful antique stores. As an added bonus, this is one of the best Texas small towns for learning some southern charm.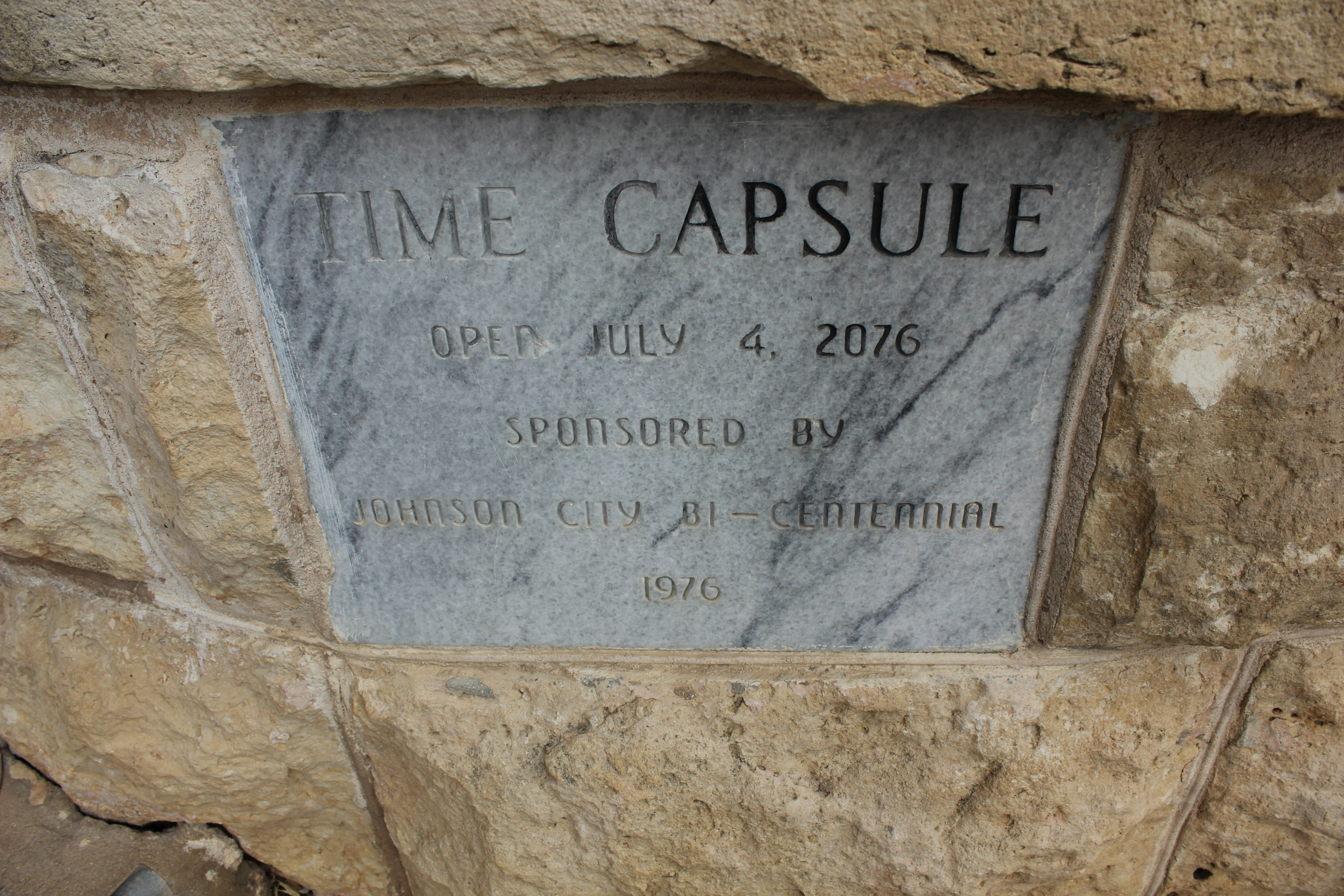 Port Isabel
There is no way to make a list of small towns in Texas without including Port Isabel. When it comes to coastal small towns in Texas, Port Isabel is as close to perfect as they come. Port Isabel remains one of the oldest coastal Texas towns and is home to the Historic Port Isabel lighthouse from the 1800s, which is only one of the family-friendly activities to undertake in this tiny town.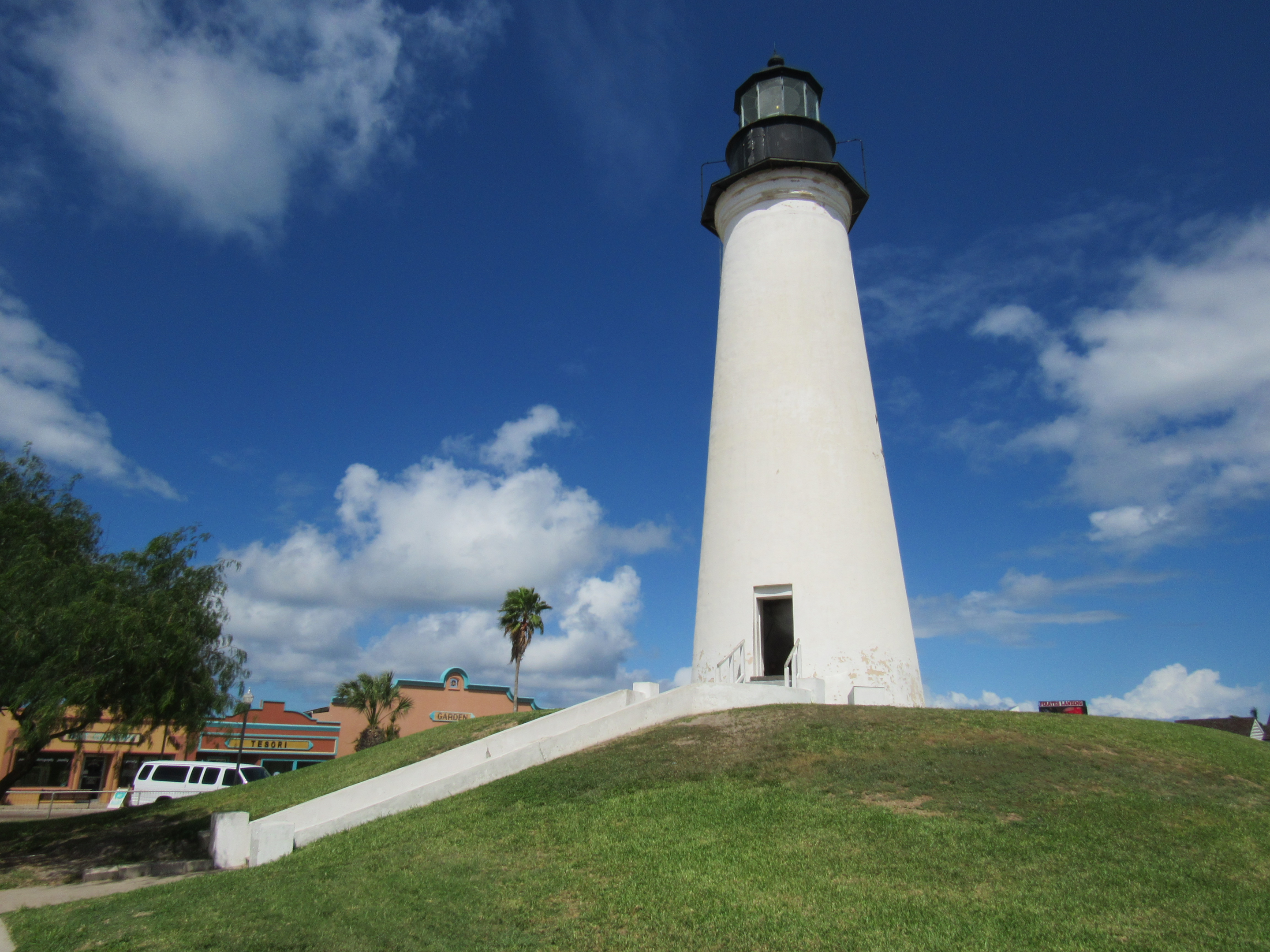 Salado
Salado might be a charming small town but it is big on art. Their artistic community is extremely proud and prominent in this small Texas town. Art lovers can bask in the Salado Sculpture Garden, its magnificent art galleries, and the local glass-blowing studio. In addition to these artistic attractions, you can also sample the wine bars, restaurants, and bistros, or the many eclectic shops along the main street.
Wimberley
Wimberley might be a small town in Texas, but it is full of originality and charm. Unlike some of the other Texas small towns on this list, Wimberley is only about an hour outside of Austin and some other major cities.
The Wimberley town square is home to quaint local restaurants, a general store, beautiful art galleries, and some clothing boutiques. There is also so much that Wimberley can offer outdoor enthusiasts. Wimberley is right near Cypress Creek on the Blanco River which provides opportunities for camping, canoeing, horseback riding, hiking, fishing, and swimming in the Blue Hole.
New Braunfels
New Braunfels is one of the best small towns in Texas to beat the Texas heat. The Comal River runs close to New Braunfels where people can spend a relaxing day in the sun with a cooler and a tube. Floating down the river is a great way to meet new people and spend some time with friends and family.
If you're there outside of the summer season you can visit the local winery or the drive-in theatre to get that authentic old-school historic small town feel.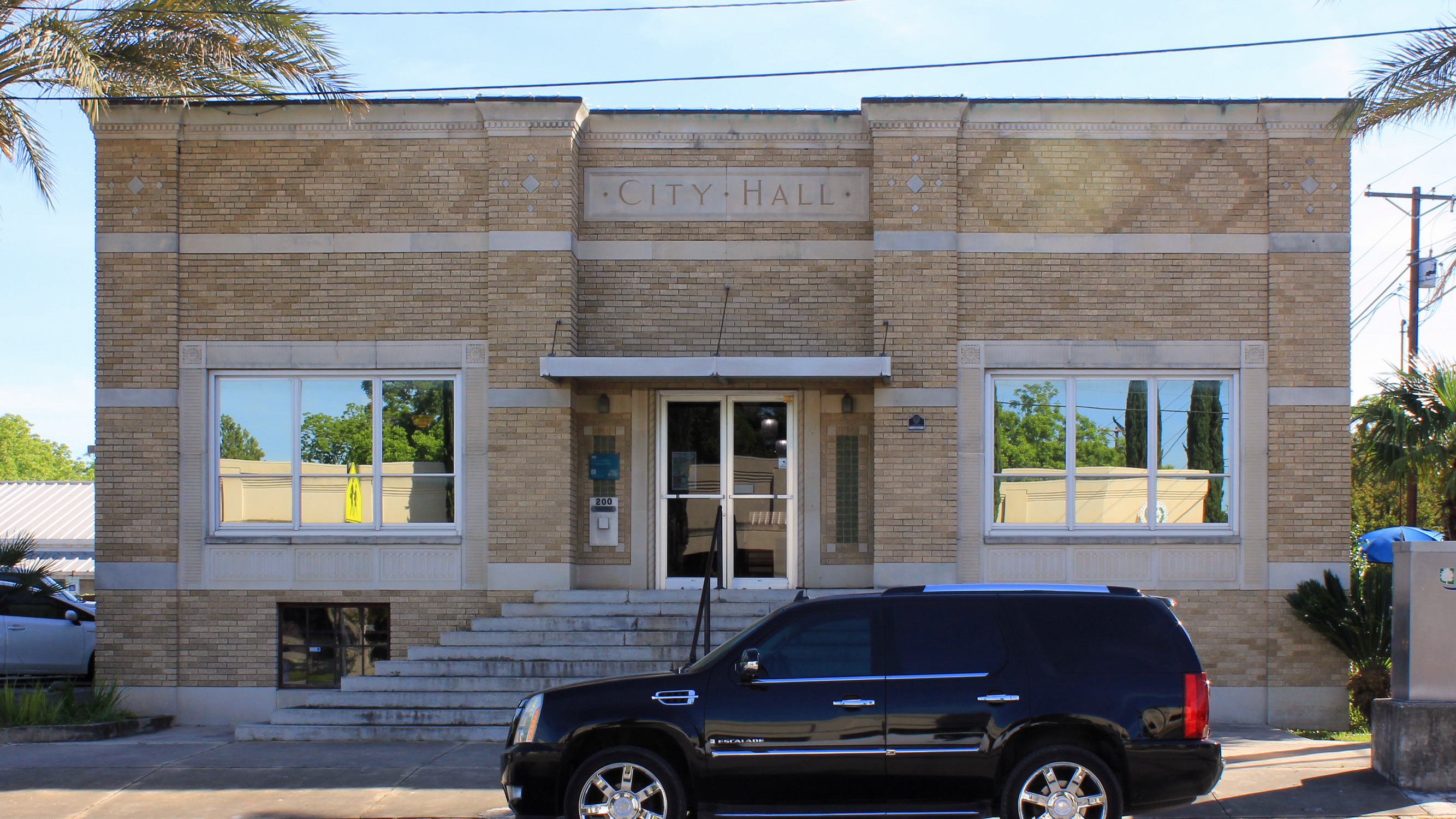 Luckenbach
Luckenback is unique among small towns in Texas. Hondo Crouch founded it in 1970 as a joke. Today, this Texas Hill Country town draws tourists from all over. If you want to join them in experiencing one of the best small towns in Texas you can find Luckenbach north of San Antonio.
Like many other old-world small Texas towns Luckenbach has a Texas dance hall, a general store, and a post office. The post office is a favorite photo spot and the general store is a great place to find a souvenir.
You can also find Luckenback listed on the National Register of Historic Places.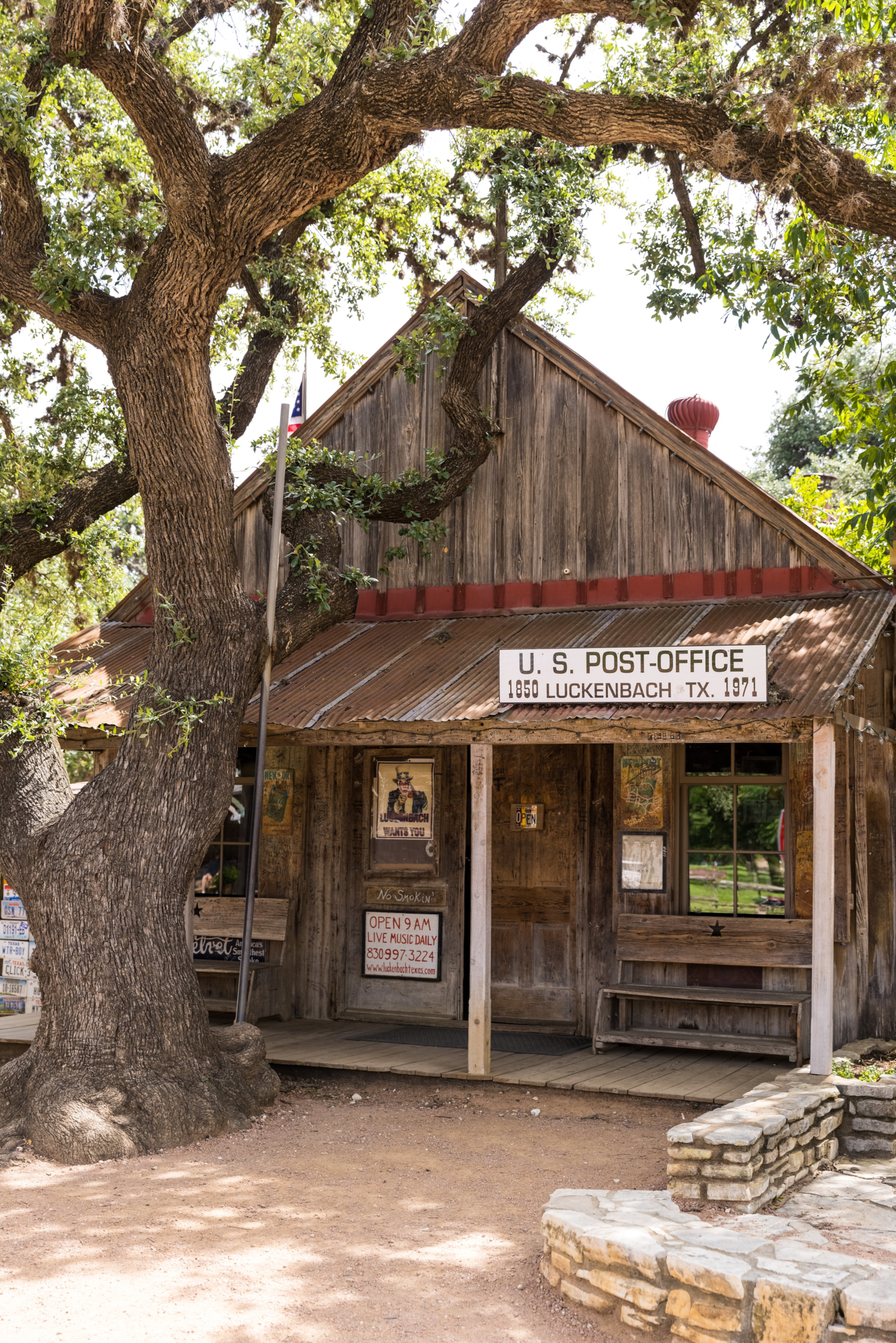 West
West is an hour outside of Waco where you can explore Czech heritage right here in Texas. When you come to West you have to visit the Czech Stop bakery which is known for its kolaches and vast array of other fresh pastries. In September "Westfest" hits and West becomes Czech paradise when heritage is celebrated in this Texas tiny town. Like all other festivals, this is a fantastic place to sample the best live music and good food that the area has to offer.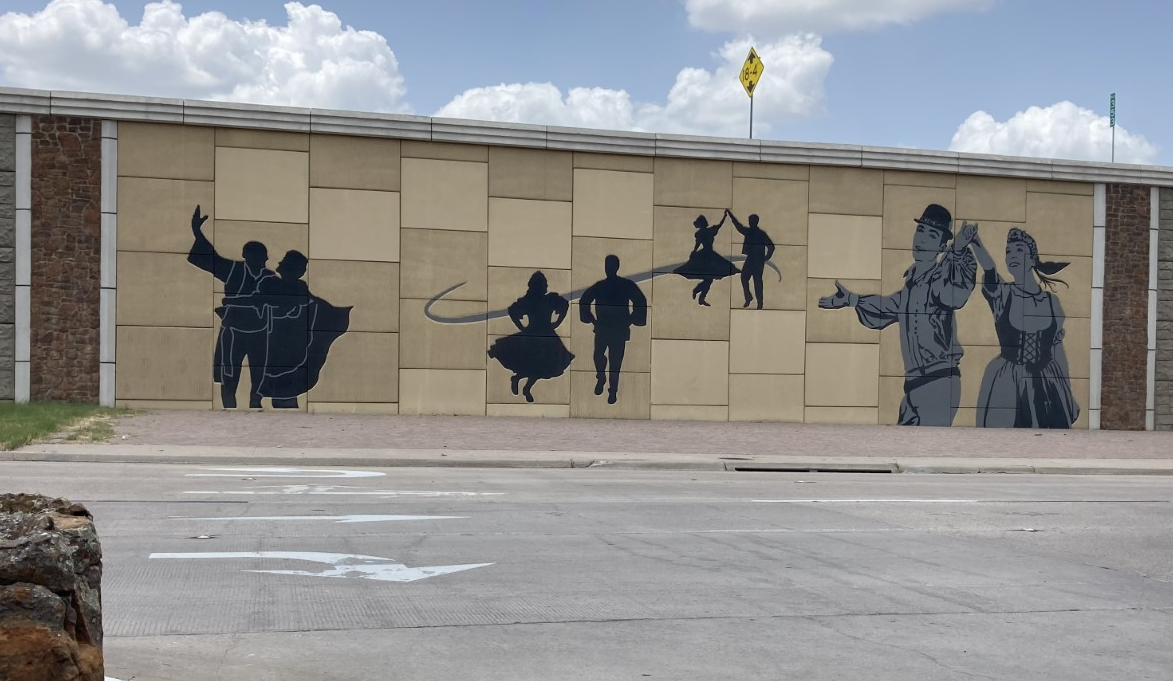 Marble Falls
You'll find Marble Falls hidden away in the Texas Hills, but we urge you not to just carry on through, but rather to pull over and spend some time here. Nature lovers and outdoor enthusiasts love Marble Falls. Both Lake Marble Falls and Balcones Canyonlands Natural Wildlife Refuge are ideal for someone looking to enjoy a break from city life. Don't forget to stop by Blue Bonnet Cafe for a slice of pie.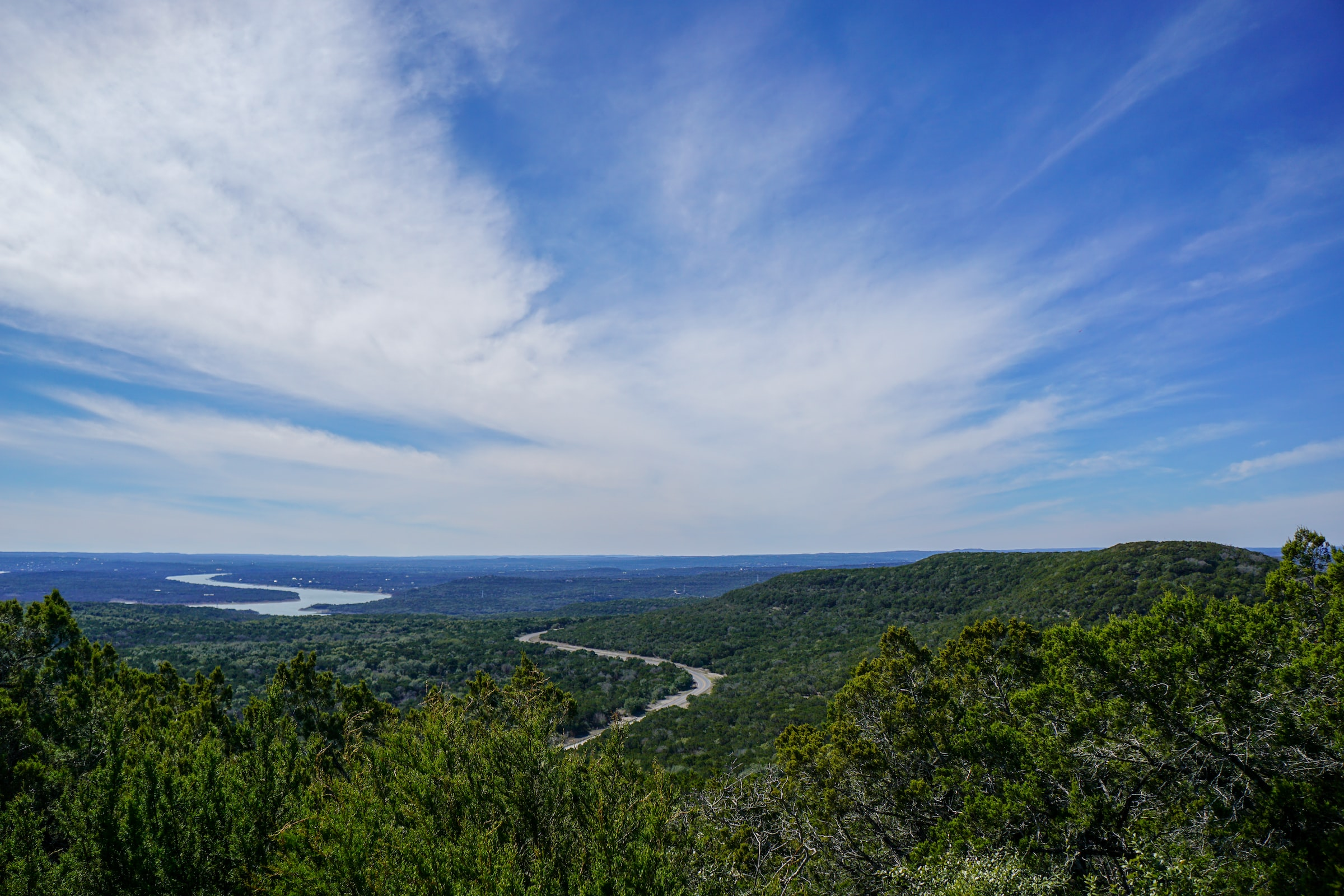 Dublin
As far as small towns in Texas go, Dublin is one of the smaller ones on our list, but that doesn't mean that there isn't a ton of things to do. Dublin is the Texas town of Dr. Pepper. The local Dublin Bottling Works does not bottle Dr. Pepper anymore, but they still have so many great flavors on their roll that missing them would be a crying shame. The Dublin Bottling Works factory is open for tours and visitors can make their own souvenir soda before they peruse the shops and museums in town.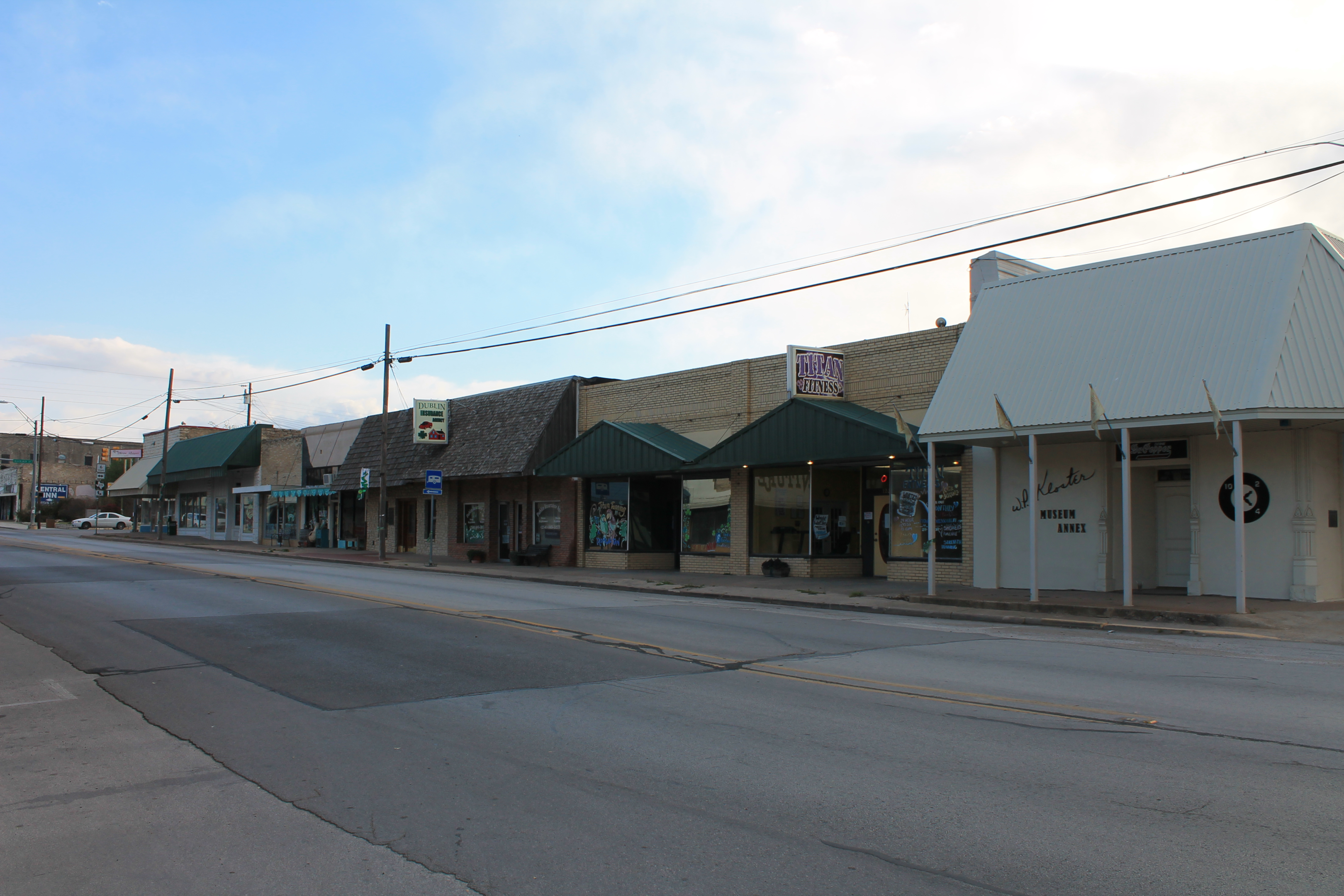 Dripping Springs
If you find yourself in Texas Hill Country, around 23 miles west of Austin you need to stop by Dripping Springs which is one of the best small towns in Texas. Dripping Springs is one of the best charming small towns in Texas and is known as the "Wedding Capital of Texas". Aside from weddings, there are other things to do in Dripping Springs. While in this town you can also visit the dripping springs, and yes, you read that right. The town gets its name from a limestone rock formation that constantly drips water into the below stream.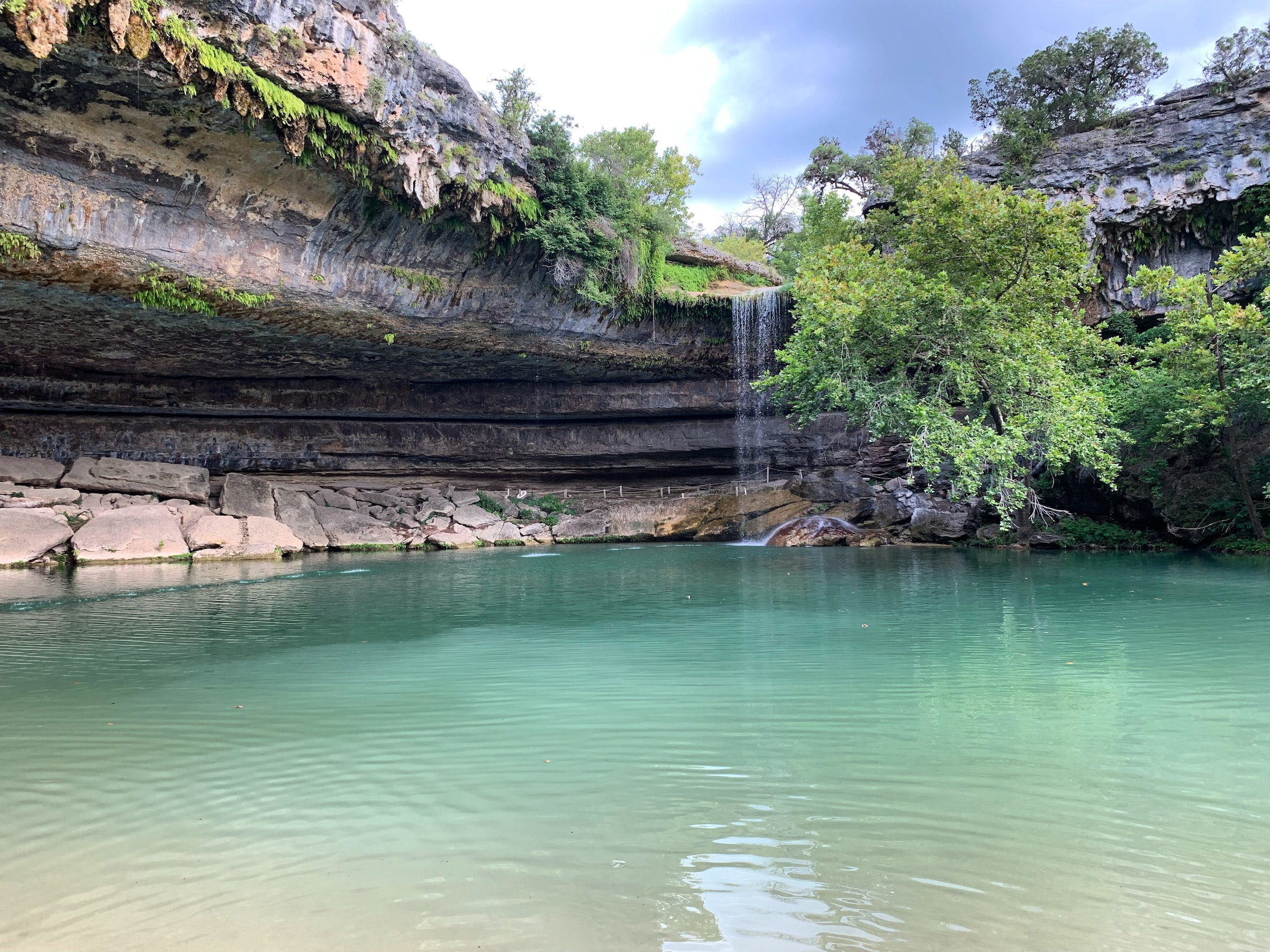 Gruene
One of the best small towns in Texas is only a day trip away from Austin in Texas Hill Country off I-35. The oldest dance hall in Texas is exactly what Gruene is known for. This famous dance hall was built early in the 19th century and has seen hundreds of country music lovers from all over.
People who love country music love this historic dance hall where live music is common and two-stepping is a way of life. The dance hall itself was built in 1878 and has not changed much since then.
Visitors to Gruene Hall can expect more than just a dance hall in this small town. The town is full of Southern charm. You can also expect to see the Gruene River Inn, river sports along the Guadalupe River, wine bars, General store, and several antique shops.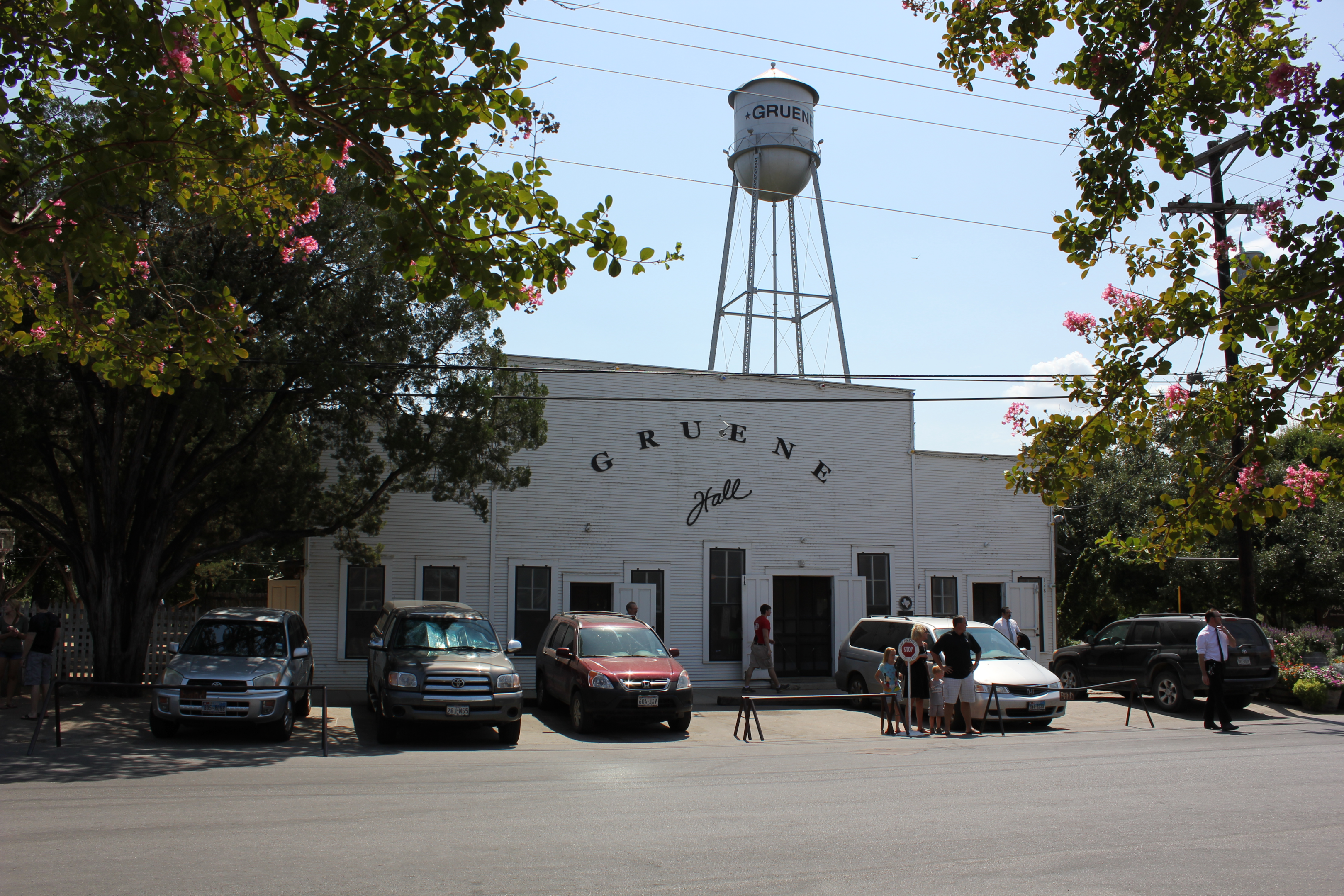 Granbury
If you get on the highway southwest of Fort Worth for 45 minutes you will reach a town called Granbury. Lake Granbury is at the heart of this quaint town and is fantastic for recreation. Texas small towns like Granbury are full of Texas history, and this town has so many great things to keep you occupied.
If water sports aren't your thing, stop by the Granbury's downtown historic district. There is wine tasting, restaurants, boutique stores, and the Granbury Opera House in the historic downtown square.
If you are looking for a unique park experience where you and your whole family can see real evidence of dinosaurs, then the Dinosaur Valley State Park is the place to go.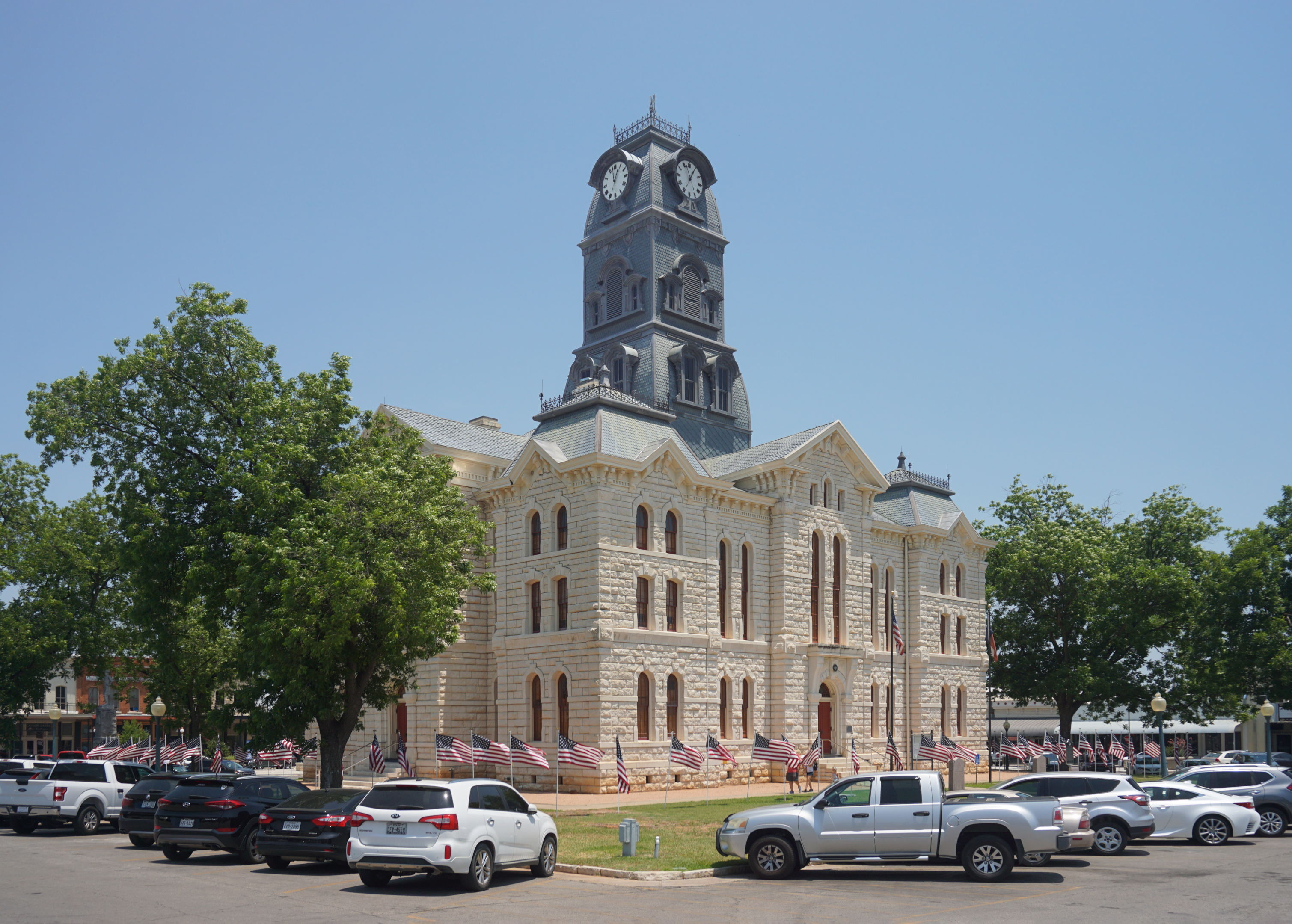 Grapevine
Family fun is important for many of us, and Grapevine is one of the best small towns in Texas to find exactly that. This town is a day trip from Dallas and provides a fun-filled day for families and roadtrippers alike.
The historic downtown is Grapevine's Main Street and is home to various wine bars, restaurants, clothing stores, and boutiques. It is also home to several festivals and is now known as the "Christmas Capital of Texas".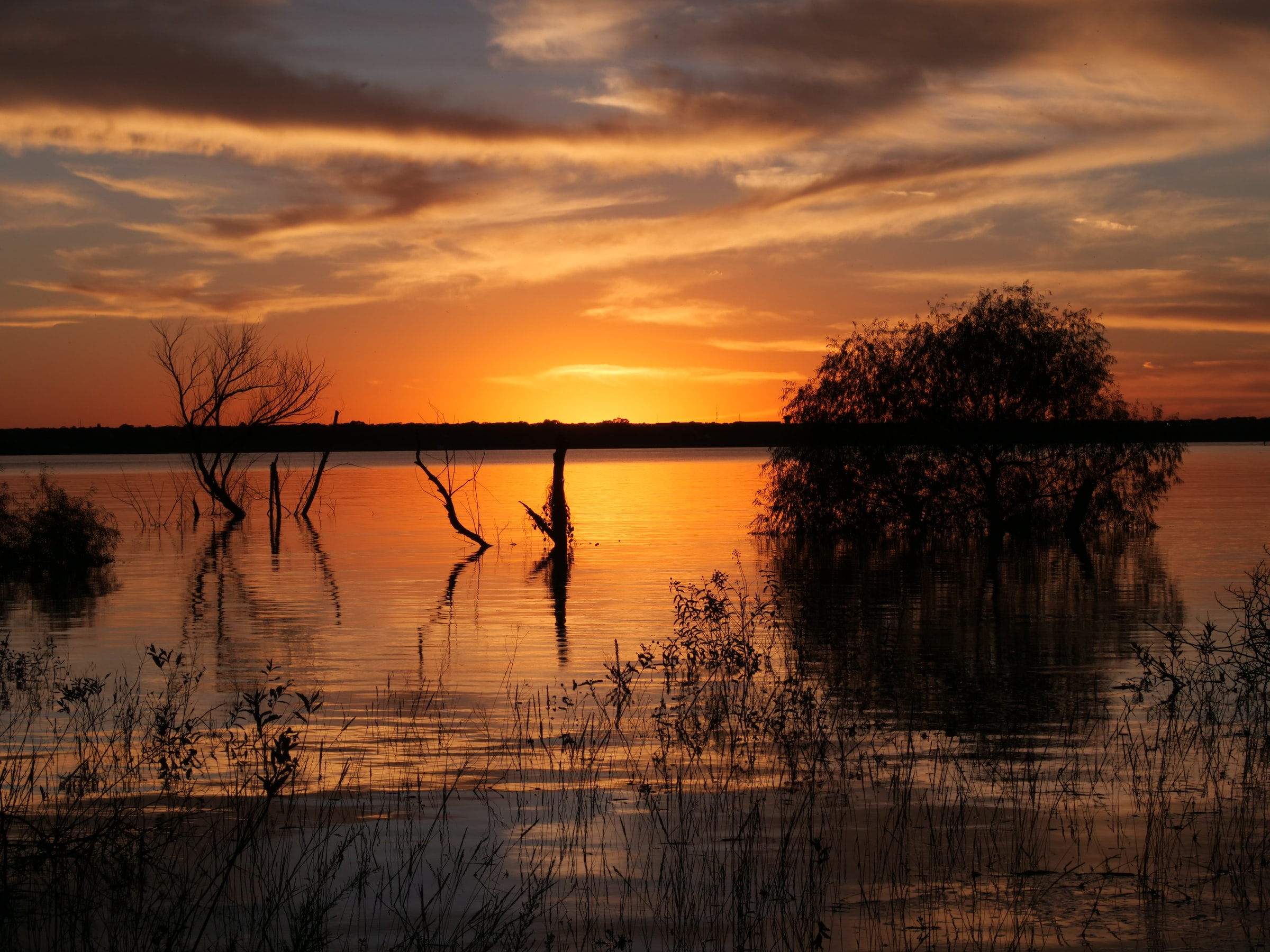 Boerne
This is one of the best small towns in Texas if you are a nature or outdoor lover. It can be found in Texas Hill Country next to the Guadalupe River and is close enough to several major cities to facilitate a day trip.
Boerne's historic main street is home to the Hill Country Mile which is an array of historic buildings. It is a small-town shoppers paradise and is home to cafes, boutiques, antique shops, home shops, and art galleries.
The Guadalupe State Park, Guadalupe River, and Cibolo Nature Center are a nature lover's dream, and after a great day out in the wild, commit to an easy evening relaxing in a brewery, distillery, or winery.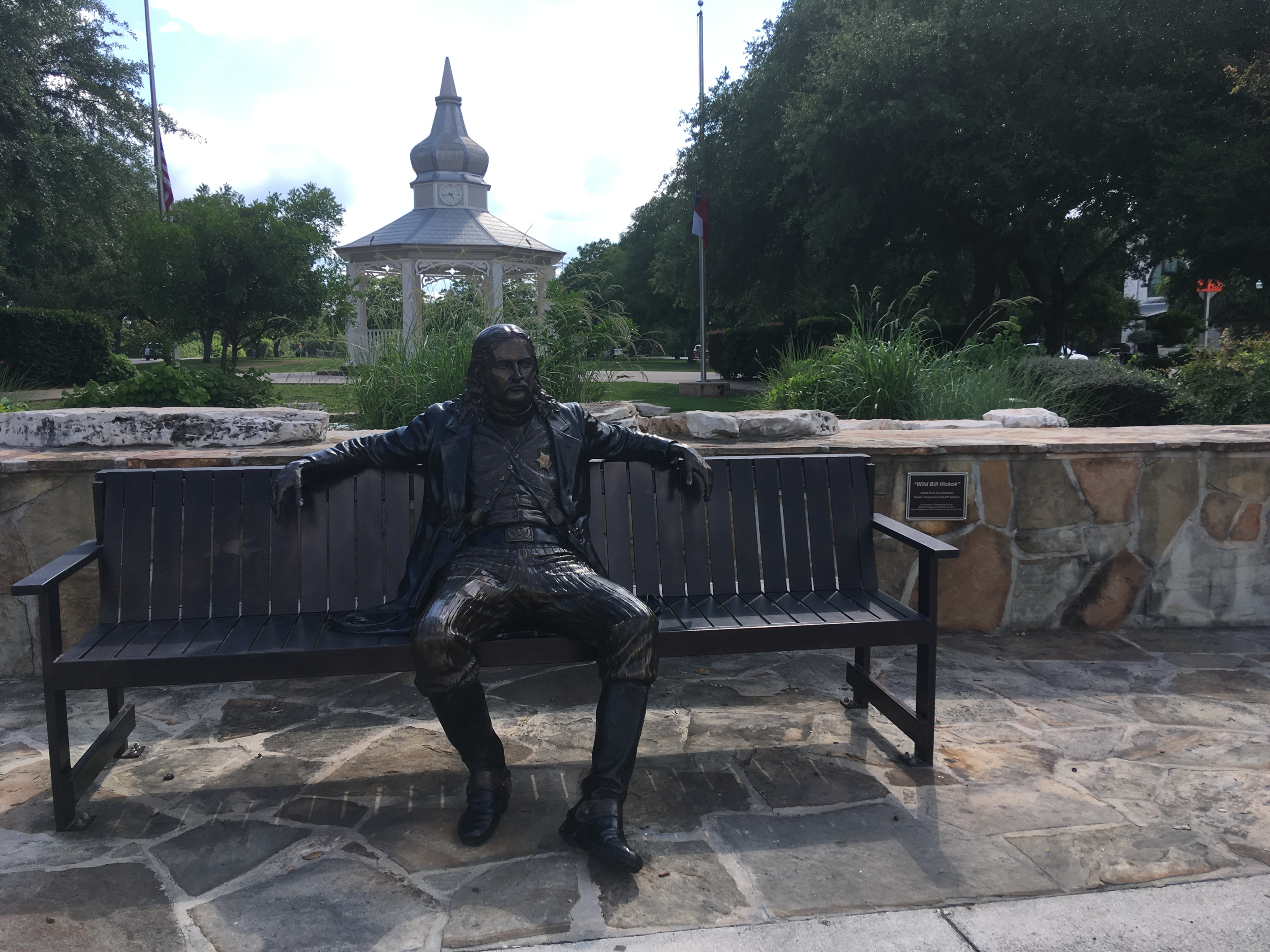 Fredericksburg
The German heritage of Fredericksburg is one reason why we love small towns in Texas. It is only 70 miles north of San Antonio and is one of the major up-and-coming Travel Destinations in the US.
The German heritage of this charming town is well-known, as is its proximity to the Enchanted Rock state park which is close by, several German restaurants, yearly festivals, hiking, camping, antique shops, shopping, and great wineries. It is also on the National Register of Historic Places. Additionally visitors can stop by the National Museum of the Pacific War.