Are you single and ready to mingle? A cruise ship may be the best place to meet some new people and have a great time. There are so many different cruise ships, and if you're going with the intention of meeting other singles, choosing the right cruise is not something you want to get wrong.
There are so many kinds of cruisers who seek some romance at sea, from groups of younger singles looking for some fun to divorced parents cruising with their children.
There is certainly a cruise ship for every purpose, so whether you are looking for a traditional cruise where you're likely to come across singles on the decks or a lifestyle cruise where the clothing is optional, and the relationships are open.
Solo travelers, single parents, and younger singles alike are sure to find a cruise ship that caters to their every need. In this post, we'll go over some of the best cruise lines and ships that are the ideal cruises for singles to have some singles' fun.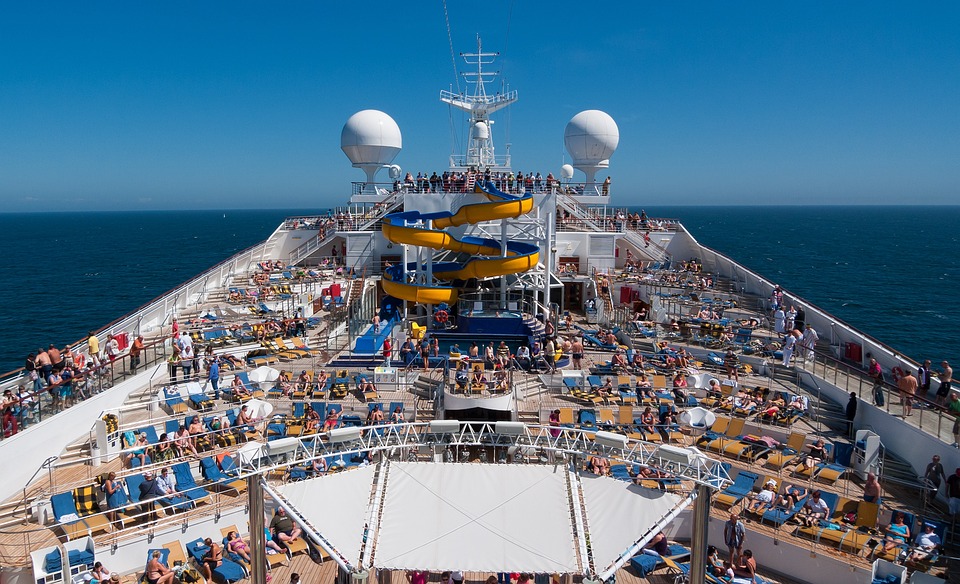 (1) Singles Cruises
Singles cruises are probably the most transparent option for singles looking to hook up with fellow passengers.
It is worth noting that not everyone on these cruises will participate in the singles cruise lifestyle, but there will undoubtedly be a select group of between 50 and 500 passengers traveling solo.
Singles cruises are often arranged by travel agents, and the cruise itself will feature everything from breakfast meet-ups and cocktail parties to water races, dance lessons, and games.
Keep in mind that not everyone booking their spot on a singles cruise will be down to hook up. Some passengers opt for singles cruises just to make some new friends, or they're looking for true love.
That said, you're still more likely to come across like-minded singles on a singles cruise than on any other type of cruise.
Certain cruise lines that offer singles cruises are only available for particular age groups. There are cruises for people between the ages of 20 and 40, over 40s, as well as over 50s. The age group restrictions make it a whole lot easier to meet people your own age.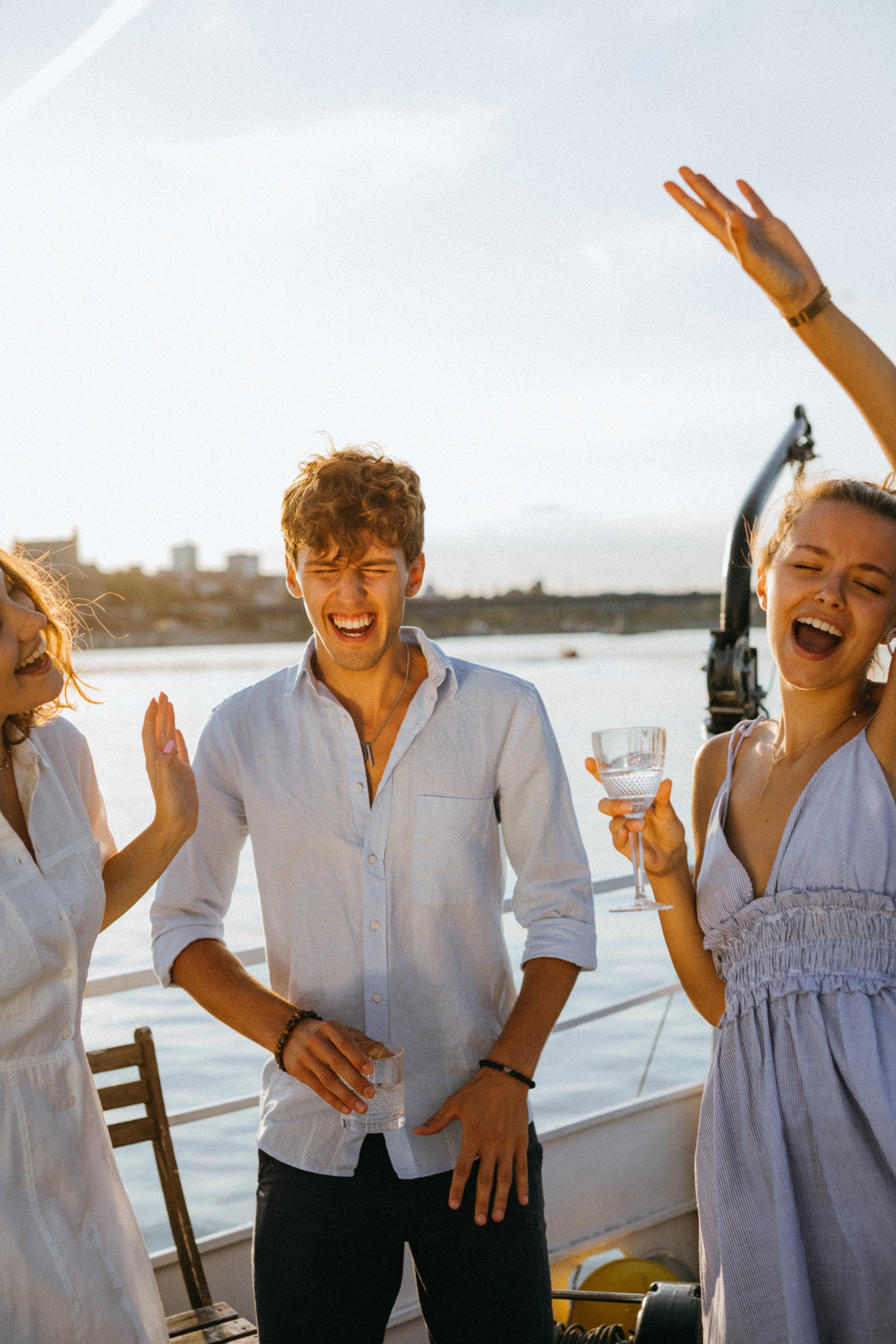 (2) Sexy Cruises
Most cruise lines offer "sexy-themed cruises" with the intention of bringing swingers together.
Such cruises are generally only available to couples and single gals. If you're single and looking to meet another single passenger, a sexy cruise probably isn't the way to go.
Nevertheless, if you're considering going on a sexy cruise, it is worth noting that the average age of cruises may be 50 and over. So if you're in your 20s and the idea of lying beside naked older couples by the pool doesn't sound particularly appealing, these sexy cruises are not your best option.
Many sexy cruises, however, are specifically designed for young singles. These cruises are known as Temptation Cruises, and you can expect to find any of the following on the cruise ship:
Topless areas
Pool parties
Thrilling theme nights
DJ shows
Spicy workshops
Inclusive drinks
R-Rates Red Room
Temptation cruises don't allow sex in public, but what you do in your own stateroom is your business.
(3) Music-themed Cruises
If you find the idea of a singles cruise a bit too intimidating, other themed cruises may offer just the right balance between party atmosphere and discretion. Music-themed cruises will give you the perfect opportunity to meet new people without the pressure of taking things to the next level.
Cruise lines are increasingly starting to offer a myriad of music-themed cruises that cover every genre you can think of, including pop, rock, heavy metal, and reggae.
These cruise ships offer a true festival atmosphere, but instead of returning to a dirt-ridden tent, you get to sleep in your own stateroom after an eventful night on the deck.
Whether you're into Katy Perry or KISS, you're sure to find a cruise that's sound will get your heart pumping. Beyond the music, a music-themed cruise is a perfect place to meet people with similar tastes.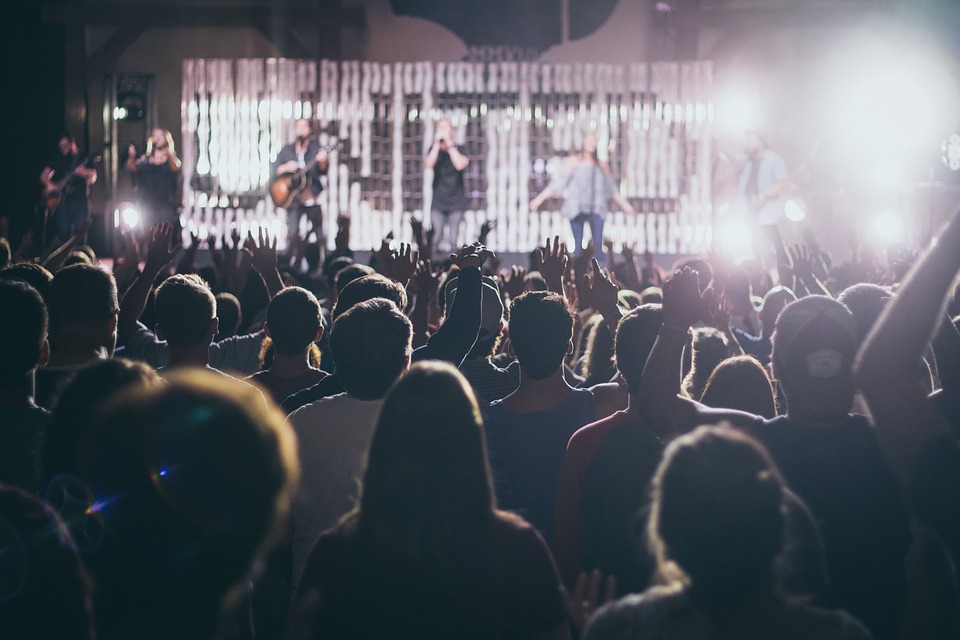 (4) A Regular Cruise Ship
Quite often, specialized themed cruises aren't the best cruises for singles looking to hoop up. Many singles opt for regular cruises, which can also bring you a world of opportunity to meet other solo travelers, and some cruise lines are better suited for this purpose than others.
Benefits of a Singles Cruise
There may be lots of reasons you've decided to go on a singles cruise as a solo traveler. Maybe you're on a path of self-discovery and want to have a memorable solo vacation, or you've just come out of a relationship and are looking to meet some interesting people in an accepting environment.
Whatever your reasons, you're sure to find a cruise ship with a myriad of onboard activities, cruise itineraries, and fantastic shore excursions that bring you exactly what you're looking for.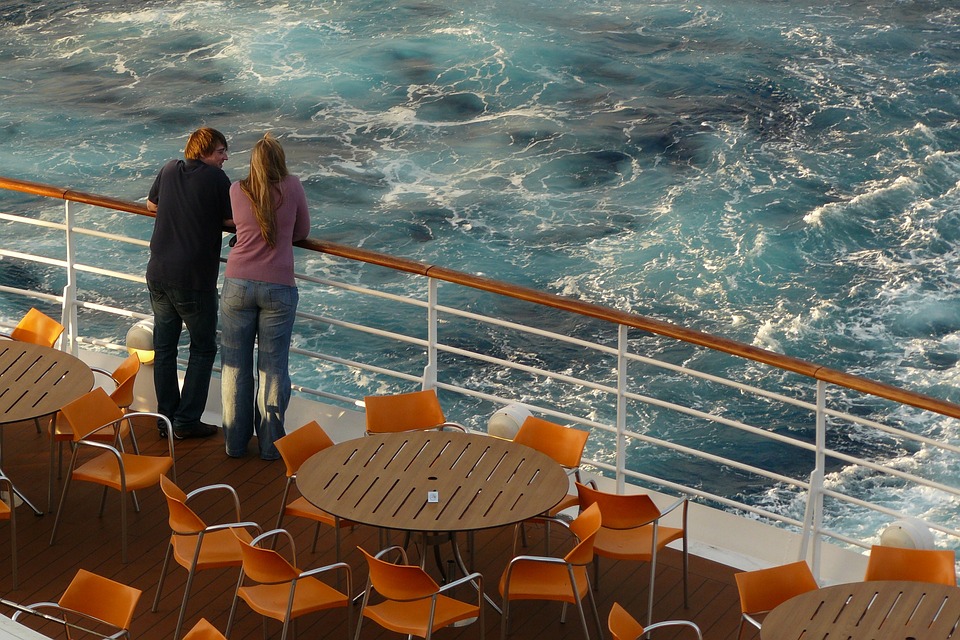 The Best Cruises For Singles
First things first, you want to go on a cruise line that is suited for your age group. If you fall into the under-40 or under-30 age group, the following cruise lines might be your best options, as they often attract younger groups:
Carnival Cruises
Norwegian Cruise Line
Royal Caribbean Cruise Line
Virgin Voyages
Celebrity Cruises
For cruisers that fall into the 50-and-over age group, these cruise lines are the best options for single seniors:
Holland America Cruise Line
Cunard Cruises
P&O Cruises
Fred. Olsen Cruises
Saga Cruises
For an exciting adults-only cruise, Virgin Voyages is likely the best way to go. This cruise line stands out from the rest and offers many younger singles an idyllic setting to have some fun and meet others.
Carnival Cruises also attract a younger crowd, especially during the spring break season and on their short cruise options.
Moreover, Norwegian Cruise Line, similar to Carnival Cruises, hosts a wide range of singles events, where single parents often like to get together while their kids are having fun at the kids' club.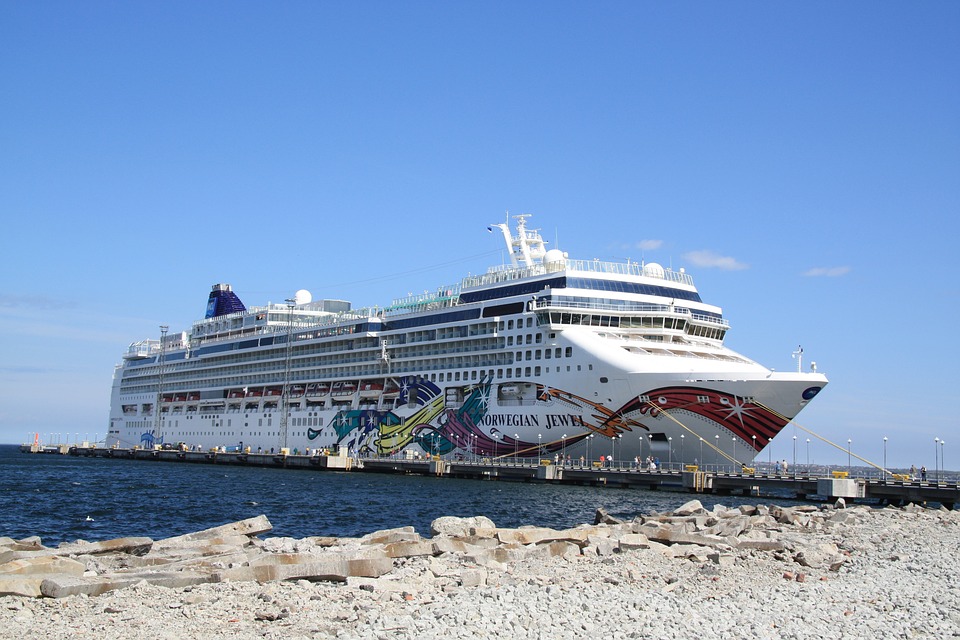 #1 Best Cruise Line For Solo Travelers
Norwegian Breakaway
Known as the leader in the singles cruise industry, Norwegian Cruise Line offers everything from a social lounge area where single travelers can mingle to studio cabins ideal for one passenger.
Be sure to check out the Norwegian breakaway Caribbean itinerary, as you will likely visit a private island or two. This cruise offers a port-heavy experience, with trips to some amazing destinations, including Harvest Caye, Cozumel, and Costa Maya, and lots of extra fun before and after you set sail from New Orleans.
If you're cruising on a budget, Norwegian Bliss is also a great option and boasts a Mexican Riviera itinerary with stops at the serene beaches of Cabo, Puerto Vallarta, and Mazatlán.
On Norwegian Breakaway, you can expect the following:
Reasonable pricing for single cabins
Free Wifi and an open bar
A wide variety of singles activities, including rope courses, bar crawls, and meet-ups
World-class onboard entertainment
Departure from the ultimate city, New Orleans
Weekly cruises starting from November and continuing throughout the winter
#1 Best Cruise Line For Active Single Cruisers
Ovation of the Seas of Royal Caribbean
The Royal Caribbean Ovation of the Seas is unmistakenly the top cruise ship for active singles thanks to the plethora of onboard activities and the studio cabins without any single supplement fee, which most cruise ships require, making a cruise much more expensive than it needs to be.
Whether you opt for an ocean-view stateroom, an inside studio cabin, or a balcony stateroom, you're sure to find a restful place to cool off before your next exciting activity. What's more, Ovation of the Seas sails to some magnificent sites where singles can view whales, glaciers, and so much more, especially with the Alaskan cruises.
On Ovation of the Seas, you can expect the following:
Basketball court
Studio rooms without supplement fees
Bumper cars
iFly Experiences
Sushi-making classes
Surf simulator
Disco parties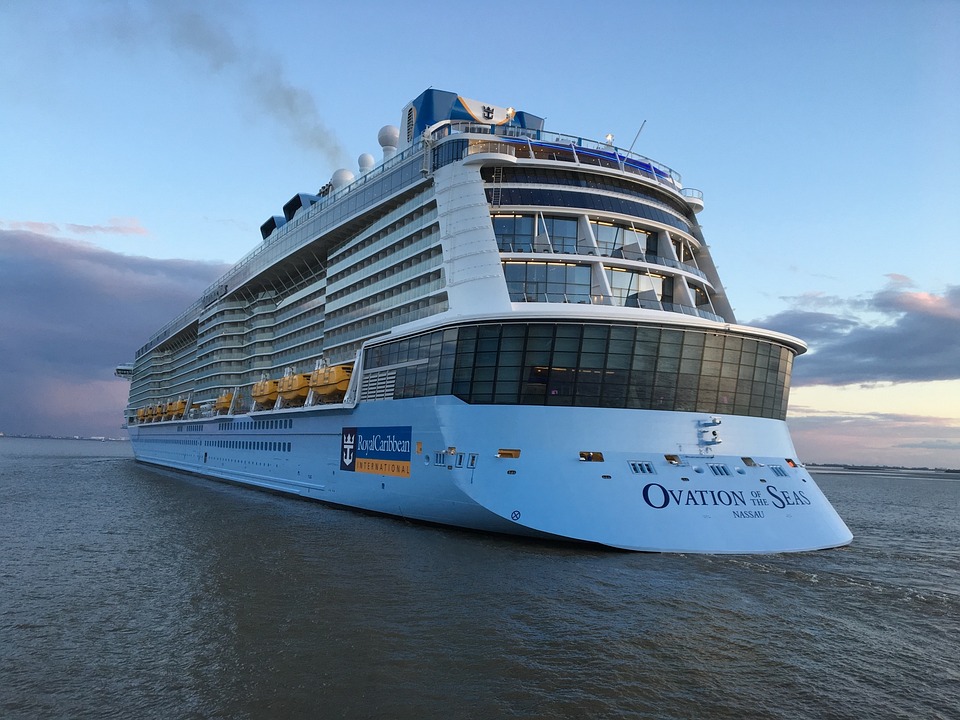 #1 Best Cruise for Single Seniors
Regal Princess
If you're looking for state-of-the-art amenities and elegance as a single senior, the Princess cruise is your best bet. Cocktail parties and opportunities to dress up are abundant on this cruise ship, so singles will get a chance to put on their best outfit and meet like-minded cruisers.
Regal Princess sails from Southhampton to the Netherlands and Belgium, so your trip will be filled with culture and artistic elements. You can expect all of the following from this cruise ship:
Singles' nights on the ship
Top-quality itineraries to European gems
Hiking and walking excursions
Cooking classes
Wine tastings
#1 Best River Cruise for Single Cruisers
AmaWaterways
Sailing from Budapest to Vilshofen, this wonderful river cruise visits three capital cities throughout Slovakia, Germany, Austria, and Hungary. Solo travelers will have a blast experiencing the glistening Christmas lights and European charm with other like-minded cruisers.
AmaWaterways eliminated its single supplement fee, so there are several single cabins with beautiful French balconies available for a reasonable price. On the AmaWaterways River Cruises, you can expect the following:
The best deals and specials for solo cruisers
Sophisticated experience
AmaWaterways river cruisers are quite expensive, even when single supplement fees are reduced
River Cruises, such as this one, don't generally offer the same level of onboard activities and entertainment as ocean cruises
Top #5 Popular Singles Cruises in the U.S.
5-Night Pacific Coast cruise exploring the west coast
4-Night Bahamas Cruise, perfect for easing into the singles lifestyle
6-Night Celebrity Equinox visiting Mexico and the Western Caribbean, with a swim-up bar and incredible snorkeling opportunities
8-day cruise to the Eastern Caribbean on Norwegian Sky, visiting San Juan, St. Maarten, Antigua, and more
10-Night Celebrity Equinox cruise porting from Fort Lauderdale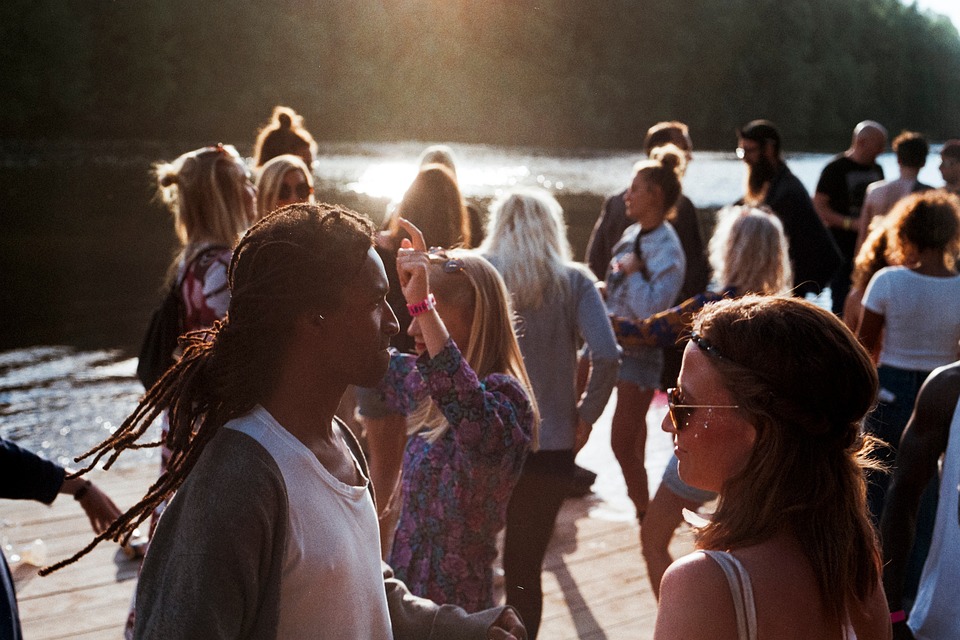 Top Tips For Singles Cruises
If you're booking cruises for singles and you're looking forward to some adult fun with no strings attached, keep the following in mind:
Certain cruise lines are more suitable for younger singles than others. For example, Carnival Cruises are perfect for single cruisers between the ages of 20 and 40.
Certain times of the year are more suitable than others if you're looking to hook up on a cruise ship. Spring break, for example, brings a flood of students to cruise ships.
A short cruise is more suitable for singles who want to hook up than a longer cruise. Although you may want more time to enjoy various shore excursions, keep in mind that you will be stuck with the same group for the entire duration of the cruise. If you hook up with someone and it doesn't quite work out, you'll be glad you chose a week-long cruise instead of a 14-day Carnival Celebration cruise, where you'll have to avoid that person for a full two weeks.
Timing is key on any singles cruise, especially on sex-specific cruises. If a cute girl caught your eye on the first day, don't make your move immediately because all passengers need to attend the muster drill, which can be a real mood spoiler if you're in the zone.
Also note that there will be housekeeping services, so if you and your new friend are busy, be sure to hang the "do not disturb" sign on your cabin door.
Probably the most noteworthy tip involves the cruise ship crew. Even if the bartender has been eyeing you all night, it is never a good idea to hook up with the staff because they could lose their jobs romantically engaging with passengers. You will always be better off setting your sights on other passengers.