In recent years, going for a weekend getaway on a cruise ship has become increasingly popular. Newer cruise ships have also started catering to the party crowd, with things like live shows and deck parties.
Short cruises are also appealing because they're so budget-friendly, and they're a great way to escape the hustle and bustle and unwind before going back to work once the weekend is over.
If you're planning a party cruise soon, you may be wondering which ships would work best. We've compiled a comprehensive list of the best cruise ships for an exciting, party-filled weekend getaway.
Best Party Cruise Ships
Scarlet Lady (Virgin Voyages)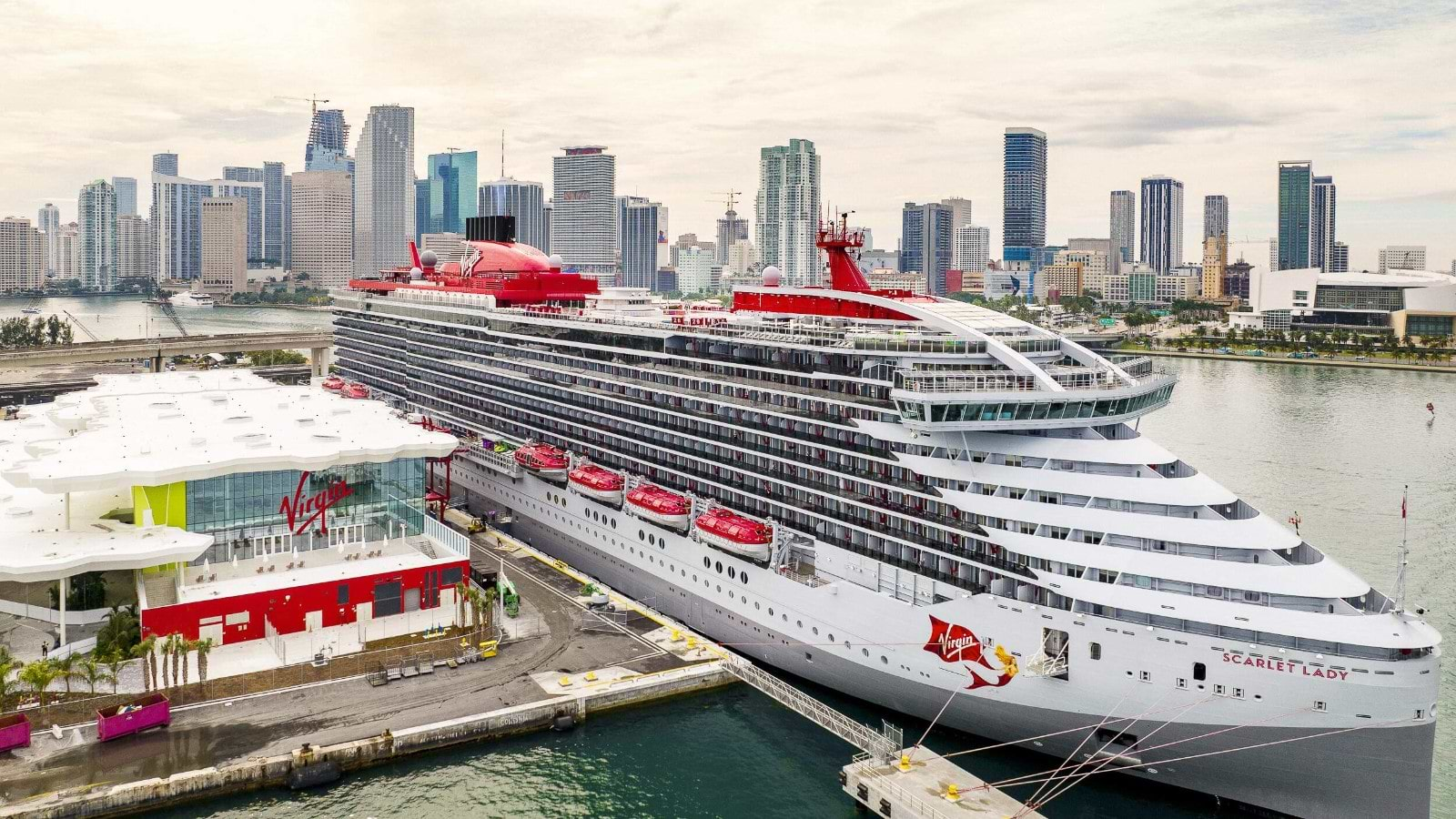 On top of our list of best ships for party cruises is the Scarlet Lady. This Adults-Only ship is known for its live music and entertainment. It also makes a stop at Bimini, the private island resort exclusive to Virgin Voyages passengers. Other notable amenities onboard include a Drag Queen brunch, a tattoo studio, a spa, a casino, and the "Scarlet Night" party where all guests wear red.
There are several signature drinks to try while cruising on this impressive vessel, such as the Rizzle Dizzle CBD Cocktail, a delicious combination of black pepper, elderflower, and gin. Another drink you shouldn't miss out on is the Yasss Queen, which includes ginger, citrus bitters, hibiscus, and Champagne.
This ship has a total guest capacity of just under two thousand eight hundred people.
Oasis of the Seas (Royal Caribbean)
Known worldwide for the extravagant cruise ships in its fleet, Royal Caribbean International is home to several party cruise ships well worth visiting. One of the most popular is Oasis of the Seas – the ship that never stops partying!
This bustling ship is home to spotlight karaoke bars, nightclubs, and English-inspired pubs with delicious food. There is also the Music Hall, where guests can enjoy live music and other performances.
If you're fond of lounging by the pool, you'll be able to enjoy the many bars, water slides, and hot tubs that the pool deck has to offer. It's also a great way to mingle with other guests.
Oasis of the Seas is a massive vessel, with a total guest capacity of just over five thousand six hundred people.
Norwegian Breakaway (Norwegian Cruise Line)

Norwegian Breakaway is home to some of the most interesting and ingenious watering holes that can be found at sea. There is a Seventeen-Degree Fahrenheit Ice Bar, large dance floors, and entertainment venues with live rock music performances.
Some of the most popular places to go for a drink on Norwegian Breakaway are Jimmy Buffett's Margaritaville and Syd Norman's Pour House. There's also a legendary, adults-only glow party called H2Glow- where passengers dress in all white and enjoy the effect of black lights and glow sticks.
Be sure to try some of the ship's signature drinks while you're there, such as the deliciously fruity Rebellious Fish.
Norwegian Breakaway has a guest capacity of nearly four thousand people.
Grand Celebration/Grand Classica (Bahamas Paradise)
Both of these sister ships offer two-day-long itineraries that would be ideal for a wild weekend getaway in the Bahamas. They are designed to cater to a younger crowd, making them especially popular among young adults. Bahamas Paradise is also a popular choice for Floridian locals.
Both cruise ships make stops mid-way for a shore day at an all-inclusive resort and are home to several 24/7 bars. Here, guests can enjoy mojitos and other tropical drinks until the wee hours of the morning. Some of the ship's signature drinks include Lychee Martinis and The Encore, made with cucumber, lime juice, ginger, basil, and vodka.
If you're looking for a good dance club, both ships include nightclubs which open around six PM every evening and play great dance music. And, if you're fond of live performances, be sure to check the entertainment schedule and book ahead. Some of the famous acts that have been booked by Bahamas Paradise in the past include KT Tunstall and the Marshall Tucker Band.
Grand Celebration has a total guest capacity of just under two thousand guests, and Grand Classica can house just under one thousand seven hundred guests.
Norwegian Escape (NCL)

This beloved cruise set sail for the first time in 2015. It is home to many attractions, including water slides and a casino, but is best known for its variety of bars and drinking holes. Guests can enjoy drinking and socializing with other passengers at places such as the Atrium Bar or Cellars Wine Bar. Or, if you're in the mood for some dancing and late-night partying, you can stop by Skyline Bar.
As with some other Norwegian Cruise ships, Norwegian Escape is home to O'Sheehans. Here, visitors can enjoy a late dinner with cruise companions.
Spice H2O is another popular spot onboard this cruise ship. Located towards the back of the ship, on the upper deck, Spice H2O is the ideal place to relax in the sun and spend time in the hot tubs. It is also an excellent place for a party in the evening, with a DJ, a video screen, and a large dance floor. It is also here that visitors can attend the White Hot Party.
This impressive vessel can house nearly four thousand two hundred and seventy guests.
Harmony of the Seas (Royal Caribbean)
Royal Caribbean ships are known worldwide for their abundance of attractions and activities, and some of the best parties, making it one of the most popular cruise lines available. As the largest ship on our list, and one of the largest ships in the world, Harmony of the Seas feels more like a floating city.
There are various bars and nightclubs to make use of on this bustling cruise ship. Some of the most popular include Bionic Bar, Schooner Bar, Rising Tide Bar, and the Spotlight Karaoke Lounge. If you're not in the mood for a karaoke bar, there is also a Music Hall, where visitors can enjoy their favorite rock legends live, try alcoholic drinks, and dance all night long.
Other amenities often found on Royal Caribbean ships include a comedy club, a rock-climbing wall, a zip line, mini golf courses, a sports bar, water slides, and sports areas like a basketball court.
This cruise ship can house a whopping six thousand seven hundred and eighty guests.
Party Cruise Ships by Size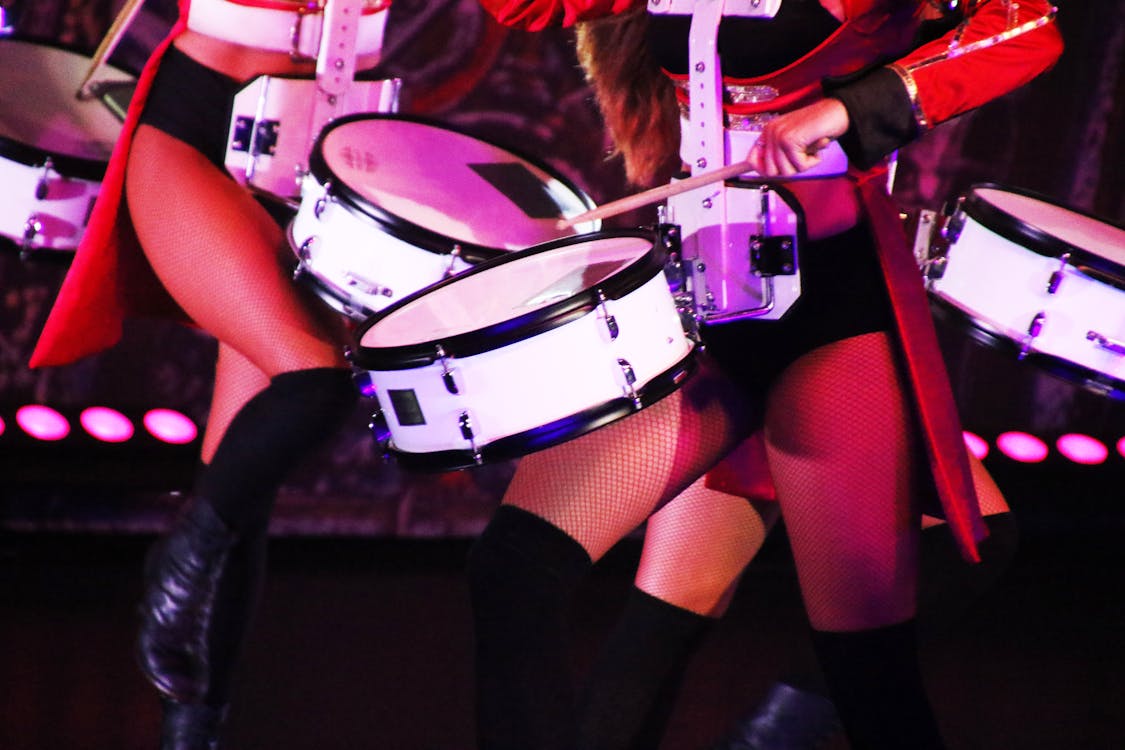 Harmony of the Seas – 6780 passengers
Oasis of the Seas – 5606 passengers
Norwegian Escape – 4266 passengers
Norwegian Breakaway – 3963 passengers
Scarlet Lady – 2770 passengers
Grand Celebration – 1900 passengers
Grand Classica – 1680 passengers
Other Great Party Ships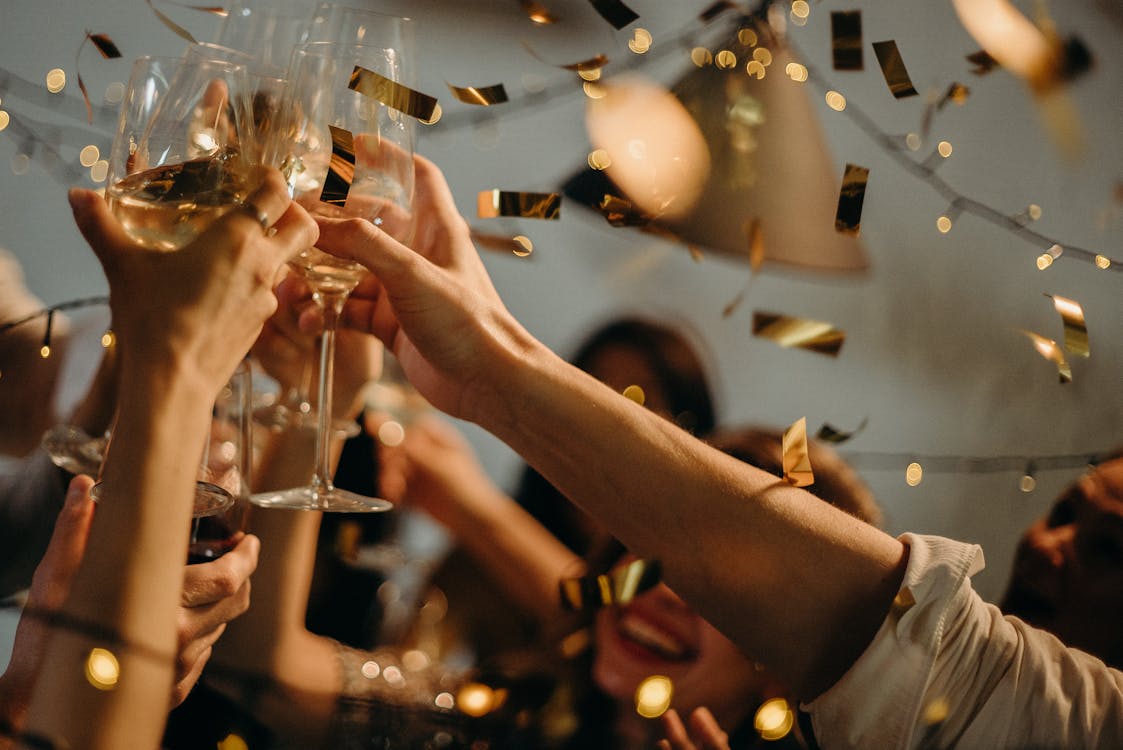 Here are some honorable mentions:
Norwegian Joy (NCL)
Carnival Mardi Gras (Carnival Cruise Line)
MSC Meraviglia (MSC)
Wonder of the Seas (Royal Caribbean)
Carnival Vista (Carnival Cruises)
Anthem of the Seas (Royal Caribbean)
Emerald Princess (Princess Cruises)
Party Cruise Ships FAQs
Why was Carnival Fantasy and Carnival Imagination scrapped by Carnival Cruise Line?
While many of the Carnival ships were known for offering some of the best party cruises, some of the ships in their fleet have been scrapped due to a worldwide industry shut-down during the pandemic.
These fun ships were especially popular for party cruises and included famous attractions like the Redfrog Rum Bar.
As of 2020, the Carnival Cruises fleet no longer includes the Carnival Fantasy, Carnival Imagination, or Carnival Inspiration. The cruise line also scrapped Carnival Sensation and Carnival Ecstasy in 2022.
Are Disney Ships good for party cruises?
Ships in the Disney Cruise Line are known for having fun activities for younger kids.
However, Disney can also be a great party cruise line for families. Unlike what you may find on a more traditional cruise line, Disney cruises are known for their famous Pirates of the Caribbean-themed parties on deck, and some of the best family-friendly party cruise ships are Disney Fantasy and Disney Wonder. Apart from their themed nights, these ships are home to something fun for all ages.
Should I go on a party cruise for Spring Break?
Going on a cruise can be a fun and exciting adventure, from pool parties to a bustling nightlife that brings the entire ship to life, and there are many cruise lines specifically catering to students on break. For example, Royal Caribbean encourages young people to enjoy their break at the private resort destination of CocoCay. Many other cruise lines are also offering similar party-rich cruises year-round.
The same can be said for Summer Break.
Learn more about Summer Breaks, here!
What are the best cruise lines For college kids?
Some of the best cruise lines for college students include:
Carnival Cruises (Budget-Friendly)
Norwegian Cruises (Most Fun Entertainment)
Royal Caribbean Cruises (Most Innovative)
Virgin Cruises (Newest Cruise Line)
Princess Cruises (Most Relaxing)
Celebrity Cruises (Luxurious)
What are themed cruises?
A themed cruise typically includes everything expected from a traditional cruise, along with an itinerary catered towards passengers with a specific interest or hobby. For example, the Meow Meow cruise onboard the Carnival Paradise catered towards cat lovers, or the Scrapbooking Cruises offered by Cruise and Crop.
One of the advantages of sailing on a cruise with such a niche theme is that they tend to be less crowded.
Read more about themed cruises, here!