Water Street Kitchen
The Water Street Kitchen marries American and Armenian cuisine to cook up one of the best restaurants in Winchester, VA. In addition to a wonderfully friendly and welcoming staff who love to recommend their favorites when asked, the menu provides something for everyone – even gluten-free, vegan, or vegetarian options. Their prices are also fantastic for the food they serve.
You can find this restaurant in an old apothecary which makes it a truly unique experience. The casual dining atmosphere is cozy and inviting with walls lined with beer cans and wine bottles. Some menu favorites include mac & cheese, meatloaf with cornbread, roast potatoes, and veggies, or their corn hush puppies with honey butter.
Hopscotch Coffee Bar
The Hopscotch Coffee Bar has a wonderful laid-back atmosphere as an added bonus to their amazing coffee. So take a second and enjoy the perfect cup of coffee while you unwind from whatever stresses the day has brought you.
While most places on our list will serve you delicious coffee and food, but Hopscotch also provides the option to explore their vinyl record collection – and yes, the records are also for sale. This is one of the best breakfast spots for either quick bites or leisurely mornings with quite a few cozy nooks that offer privacy and the ideal atmosphere in which to sample their quality coffees. And not to worry, if coffee is not your thing, their hot chocolate is also to die for.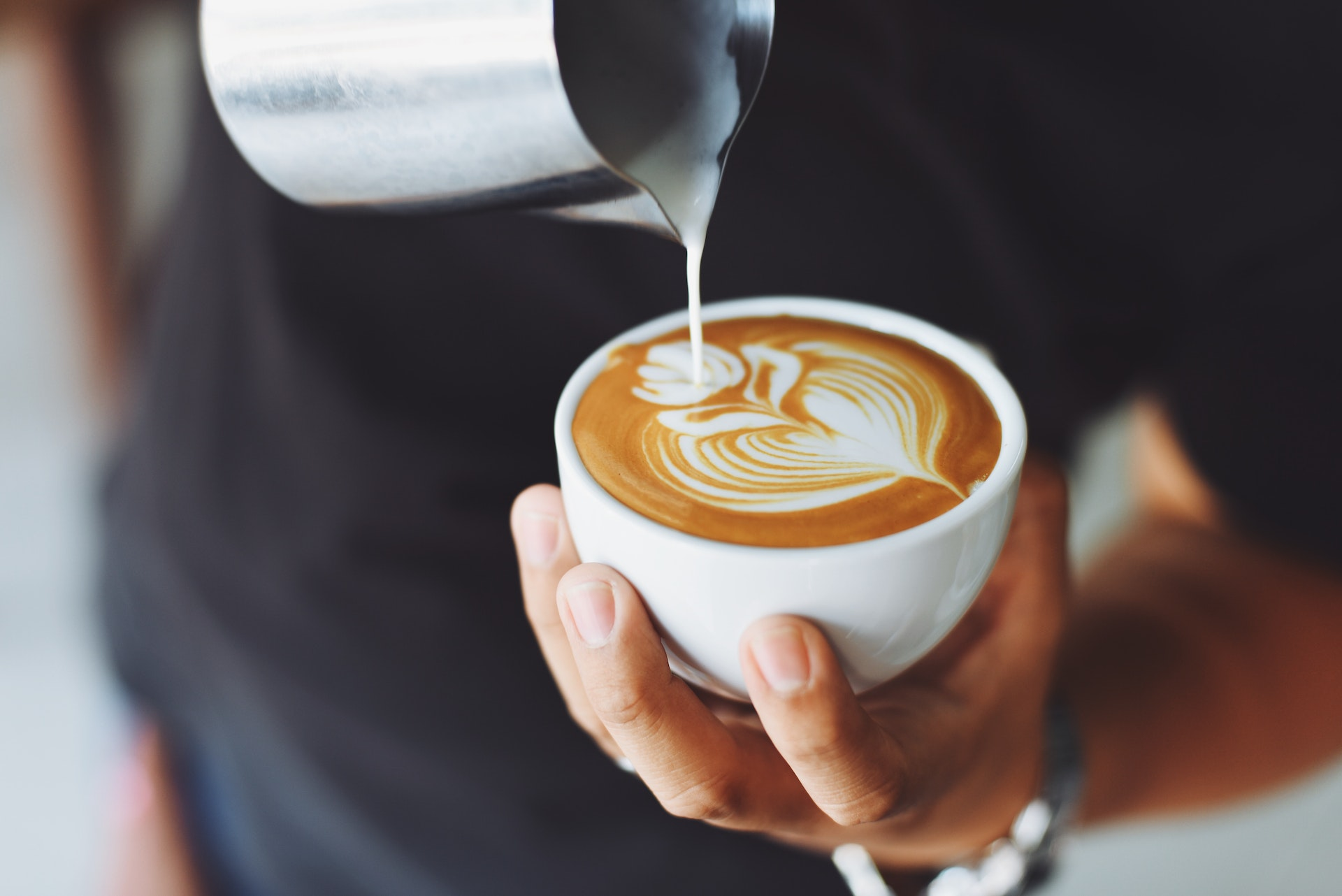 Violino Ristorante Italiano
Looking for some quality classic Italian food? Violino Ristorante Italiano is hands-down one of the best places to find Italian food in Winchester.
Violino offers both outdoor and indoor seating with an overall great ambiance. Their aromatic selection of coffee goes perfectly well with their homemade pastas. Both their dinner and lunch menus are packed full of Italian classics as recommended by past patrons, like their zucchini blossoms, tiramisu, ravioli, and ossobuco.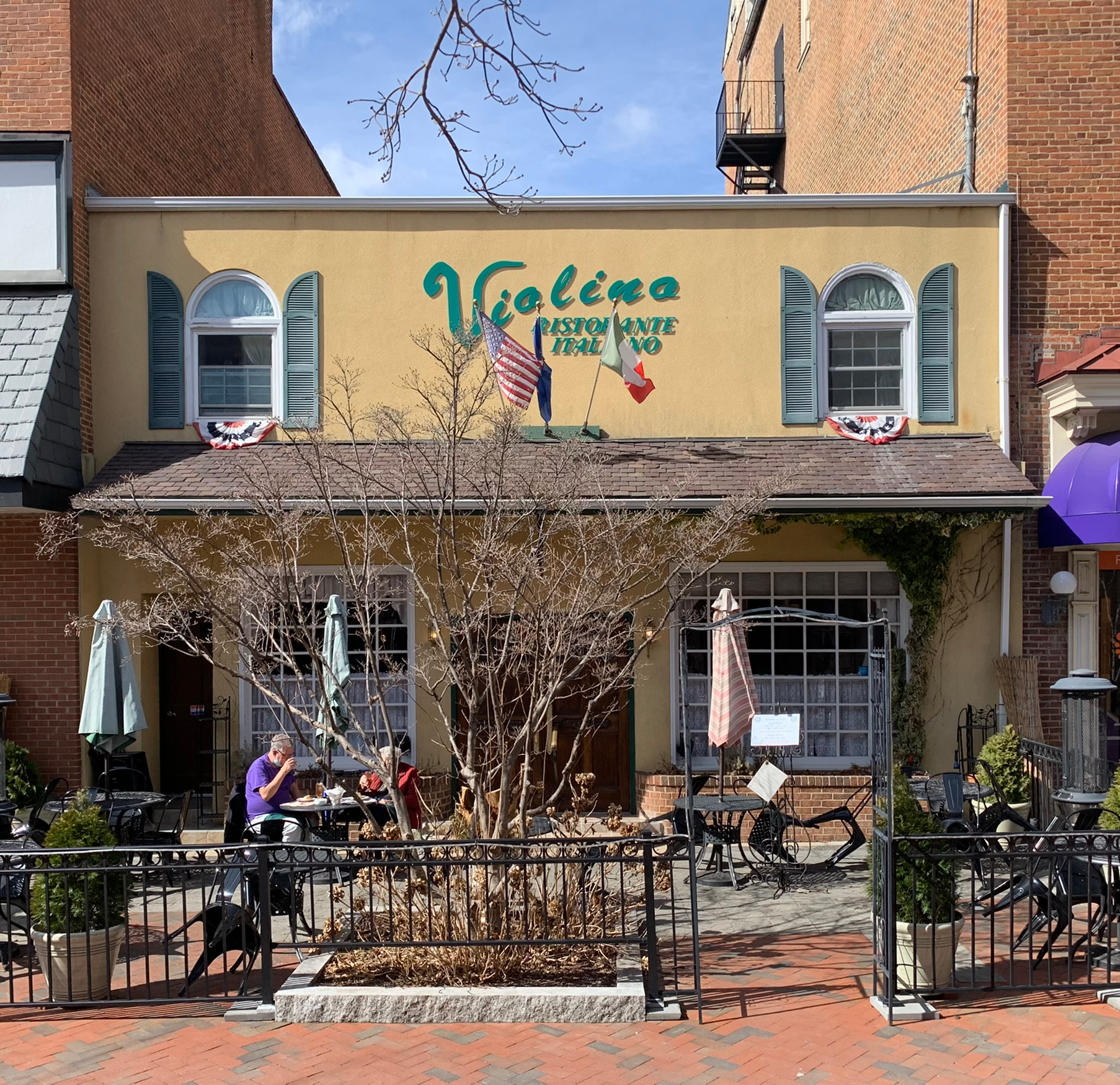 5050 Taphouse
If you're looking for craft beers and unique burgers in Winchester then you need to stop by the 5050 Taphouse. An American Pub at heart, their drinks, dinner, or lunch provides a nostalgic sense of home.
Their menu is packed full of various burgers, ciders, growlers, and beers – 50 beverage options married to 50 burger options make up the 5050 that this Taphouse is named after. Some recommendations include the fried pickles, the TV Dinner Burger, and the George Washington Burger.
Oak Stone Craft Pizza & Bar
Oak Stone Craft Pizza & Bar might be all-American at heart, but they cater to everyone, including gluten-free, vegan, and vegetarian options. Their great service and fantastic food are complimented by a great drink menu that is filled with delicious drafts and cocktails.
On the list of recommendations are their homemade chips, fried green tomatoes, fried pickles, Carnivore pizza, Blanco, and the Bees Knees Pizza.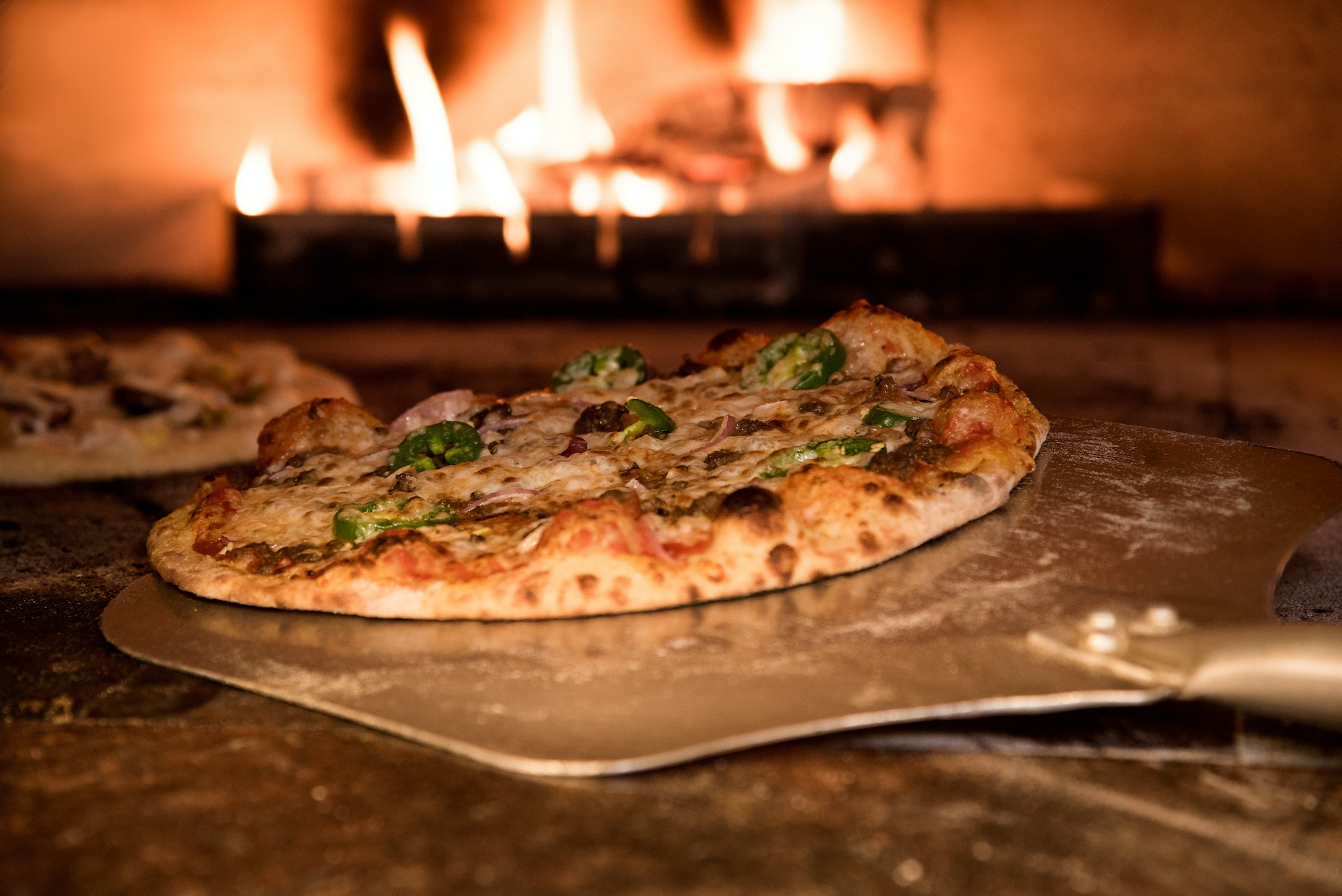 Winchester Taste of India
As far as Indian restaurants in Winchester go, the Winchester Taste of India is top of our list.
Their menu is packed with traditional cuisine that includes gluten-free, vegetarian, and vegan options. Winchester Taste of India is great for a night out with family or friends with its good vibes and fantastic food and service.
Some menu favorites include the mango chicken, dal makhani, garlic naan, and tikka masala.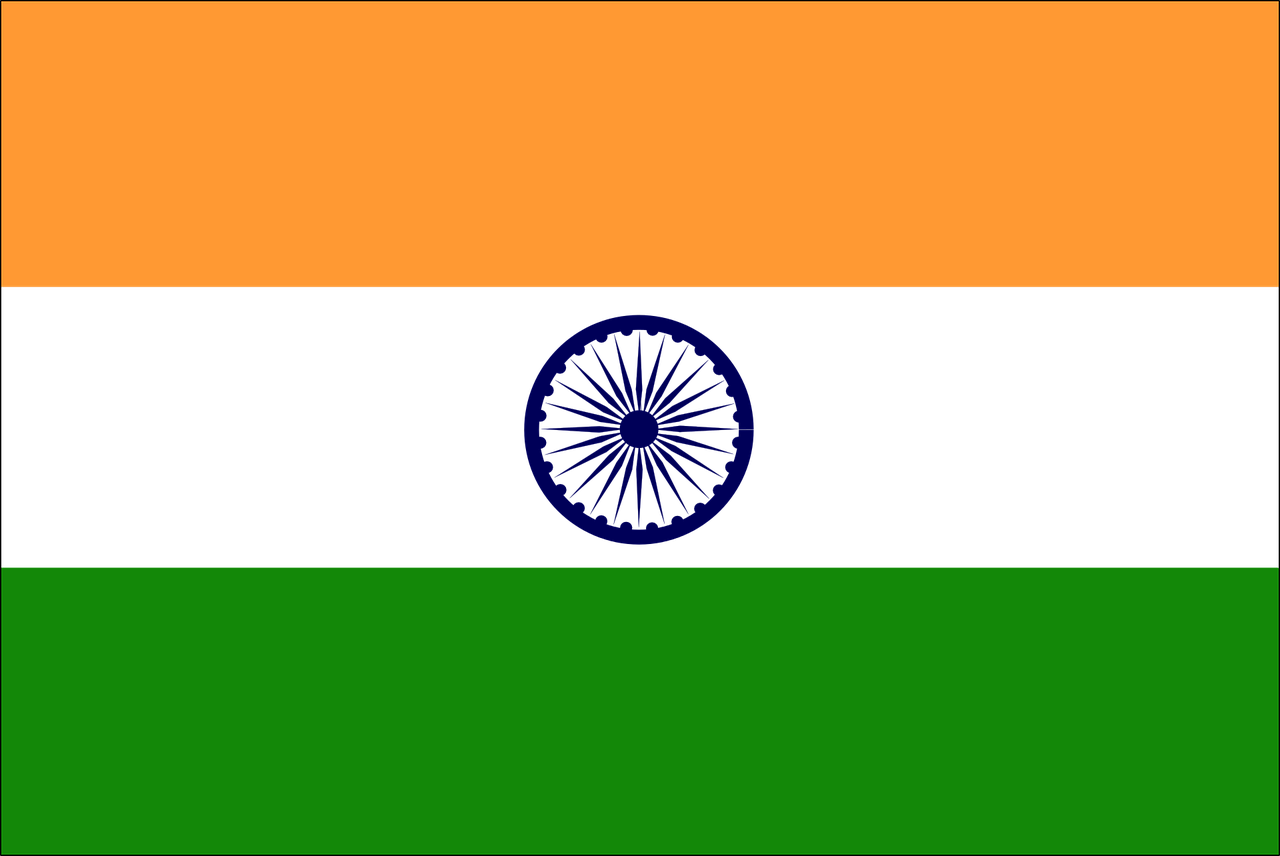 La Nicoise Cafe
Any list of restaurants in Winchester would not be complete without some classic French cuisine, and that is exactly where La Nicoise Cafe comes in. This restaurant caters to everyone with gluten-free, vegan, and vegetarian options on all their menus, even the dinner and brunch options.
La Nicoise is located in Old Town and is one of the best places to have lunch in Winchester. The authentic and cozy European vibe also makes it a great place to recharge your batteries when the business day has taken its toll.
While reservations are required for evening dining, lunch is great for walk-in dining at this restaurant. The apple tart, plum and brie tart, and the French onion soup are top recommendations. So if you are looking for something fancy, this is one of the best restaurants in Old Town Winchester.

Bonnie Blue
Bonnie Blue is an American BBQ restaurant that serves some of the best brunches in Winchester. Despite this, however, their menu includes gluten-free, vegan, and vegetarian meals. Bonnie Blue is not exactly in Winchester, but it is one of the great restaurants to visit that is just outside of Winchester in a former gas station.
But don't let that fool you. This is a Ma and Pa shop that knows exactly how to do Southern food the right way. The portions are hearty, the service is fantastic, and the food is delicious at Bonnie Blue.
Some menu favorites in the classic Southern style include the peanut butter pie, french toast, home fries, eggs, pulled pork, and shrimp and grits.
Big L's Bagels
Some of the best breakfast in Winchester can be found at Big L's Bagels which caters to people looking to catch a quick bite. The restaurant is pretty small and their entire ordering system is online, so you will need to look it up in advance to find the perfect bagel sandwiches to fuel your adventures for the day.
Although the place is not big, its menu certainly is – and it's customizable! Big L's Bagels is in downtown Winchester and offers really quick service and truly great bagels.
Thai Winchester
There are few things as great to eat as some authentic Thai food, and this is no different in Winchester. When you've had a long day of adventure in Winchester, VA, a good Thai restaurant with some classic Thai cuisine and all the big flavors that come with that is exactly the place to be.
Thai Winchester is home to delicious food and great service which makes it one of the great restaurants in Winchester.
Like most of the other restaurants on our list, both their dinner and lunch menu cater to those looking for gluten-free, vegan, and vegetarian meals. It is also a place where you can find a great meal for anyone in your family looking for a chance to sit down together.
When dining at Thai Winchester, previous guests have recommended the Penang curry, seafood plate, curry shrimp, or soft shell crab and duck specials.

Taqueria Guadalajara
Taqueria Guadalajara is one of the few Mexican restaurants in Winchester, Va and is definitely one of the best restaurants on our list.
Gluten-free, vegan, and vegetarian options are available on the dinner and lunch menu in and among some really great Mexican food. The staff at this Mexican restaurant know the menu extremely well and are a great source of recommendations.
Fan favorites include churros, enchiladas mole, the mandarin margarita, and the beef filling. When you and your family are checking out restaurants in Winchester VA, don't miss out on the world of flavor that is Taqueria Guadalajara.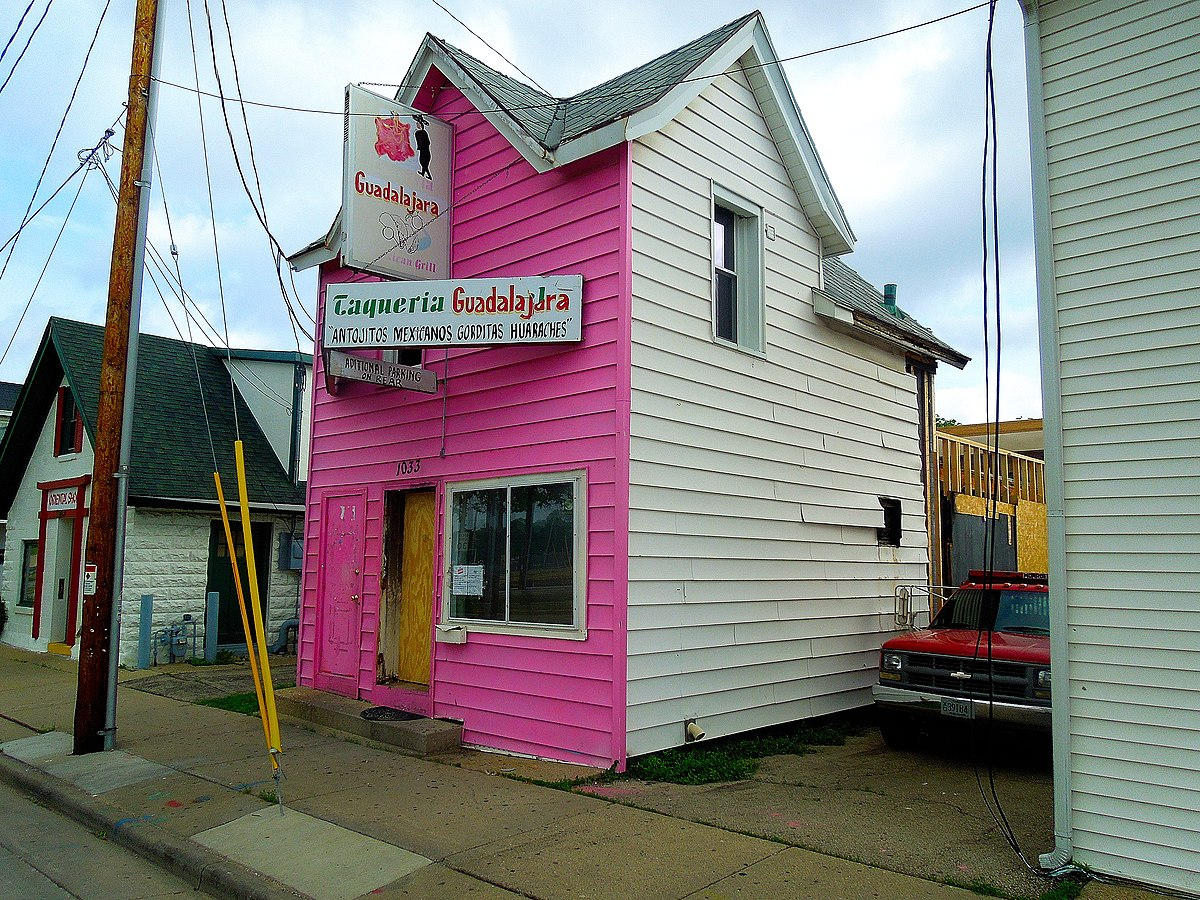 Tropical Island Coffee & Cafe
The Topical Island Coffee & Cafe is a Jamaican, Caribbean restaurant in Winchester, VA that should definitely be one of your culinary stops.
Tropical Island is a family-owned authentic Caribbean cuisine restaurant that provides exactly the atmosphere that one can expect. The portions are impressive, and each guest can expect great service, and delicious food that will see them filled to the brim by this passionate and friendly business owner.
Some delicious things to eat on this Winchester, VA menu are the oxtail, curry goat, fried plantains, and jerk chicken. Pair your meal with a Caribbean drink, sit back, and relax.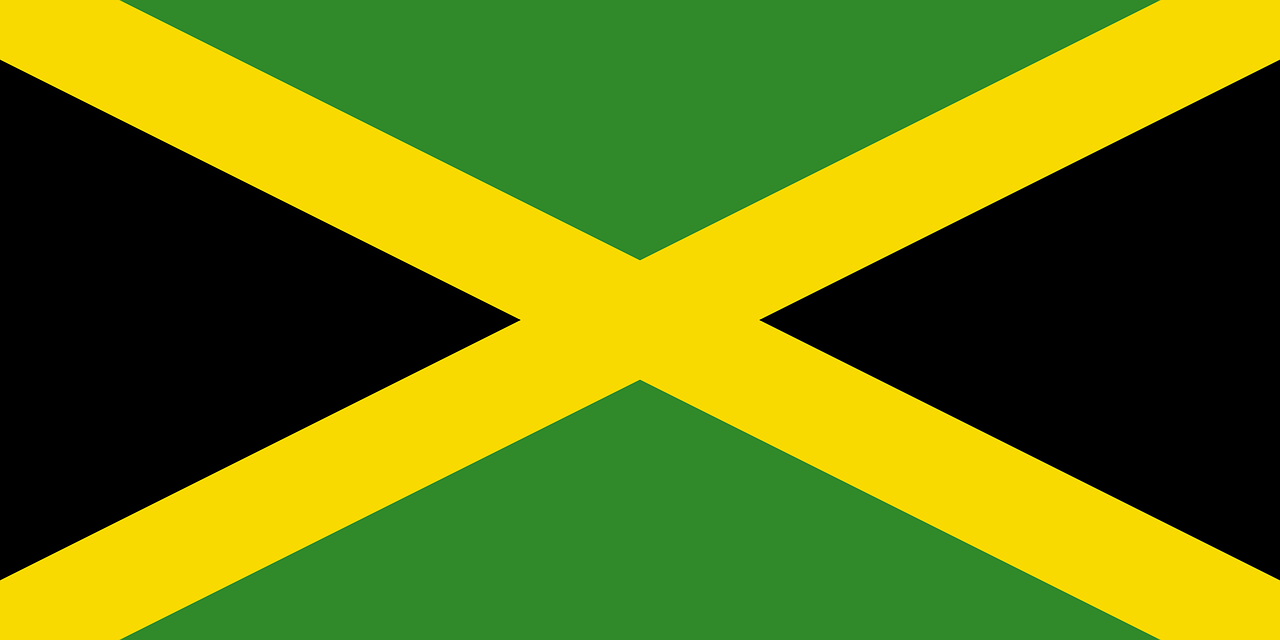 The Butcher Station
The Butcher Station is an American Gastropub that sports some great contemporary American cuisine including vegan, vegetarian, and gluten-free dishes. That being said, this is one of the more expensive restaurants in Winchester, VA, but if you are looking for amazing food to eat, look no further.
The menu here changes often, but that does not stop the staff from knowing the menu really well. The menu is filled with delicious dishes made from brilliantly fresh ingredients. Former guests have loved the roast beef sandwiches, sweet potato soup, Baja fish tacos, and beet salad.
Awabi
Awabi is the best Japanese restaurant in Winchester, VA and essential to visit if you love sushi. An added bonus is their gluten-free, vegan, and vegetarian-friendly dishes despite their international flair. Awabi's sushi is served by helpful friendly staff, and their ingredients are delicious and fresh.
Both dinner and lunch service is available and some favorite items on their menu include the strawberry lemonade, golden gate bridge roll, miso soup, the house awabi roll, and the Alaskan roll. This is by far the home of the best sushi in Winchester, Virginia.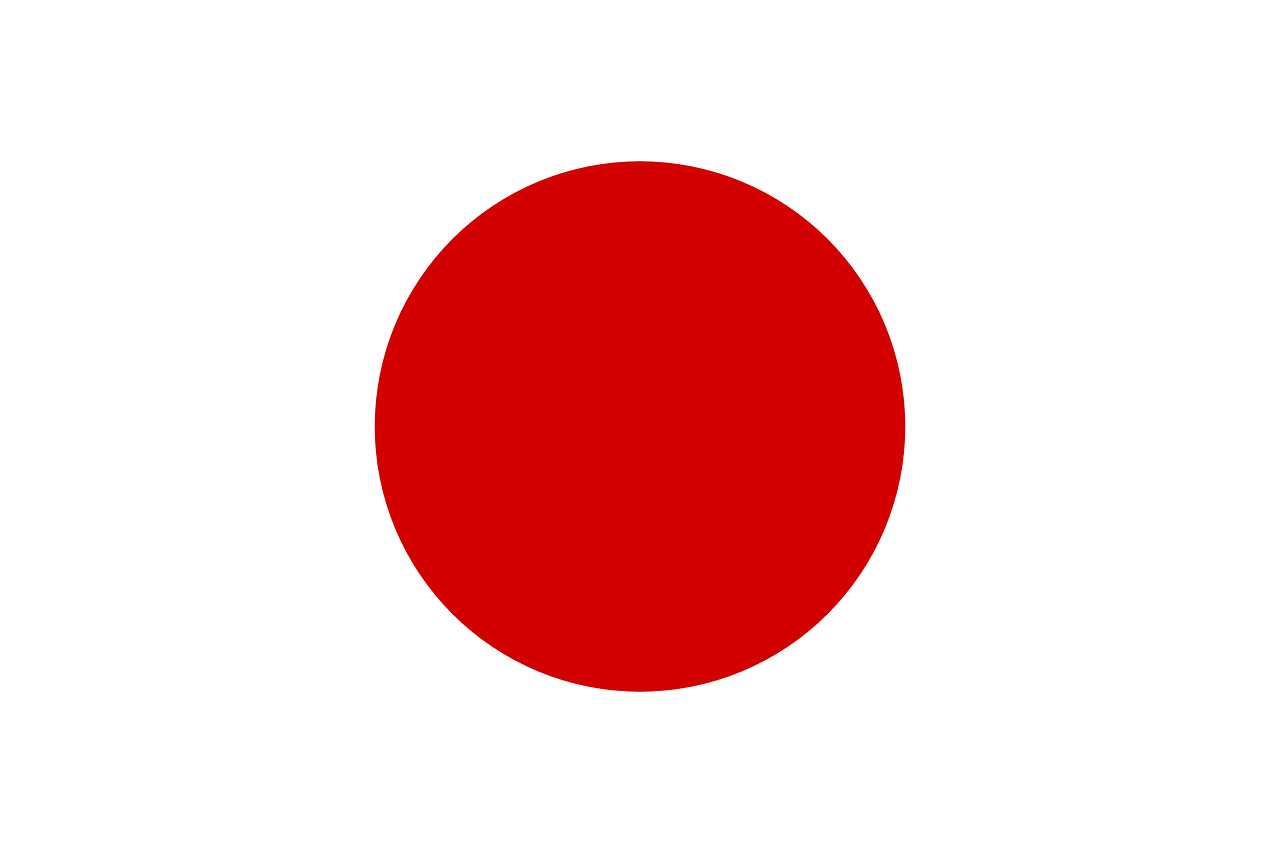 Cork Street Tavern
Now, for our number one pick for best restaurants in Winchester, Virginia, is the Cork Street Tavern.
This American pub is jam-packed with all the classic favorites that bring the same level of comfort as a home-cooked meal. Some of the chef favorite classics include buffalo wings and burgers.
Cork Street Tavern has great dinner and lunch options. The establishment is not particularly large, but it is filled with great food and is located in a historic neighborhood that only brings a more agreeable ambiance to the best food in Winchester.
Some of the chef favorite dishes include the Pecan Pie, Spicy Southwest Burger, and Apple Chicken Walnut Salad.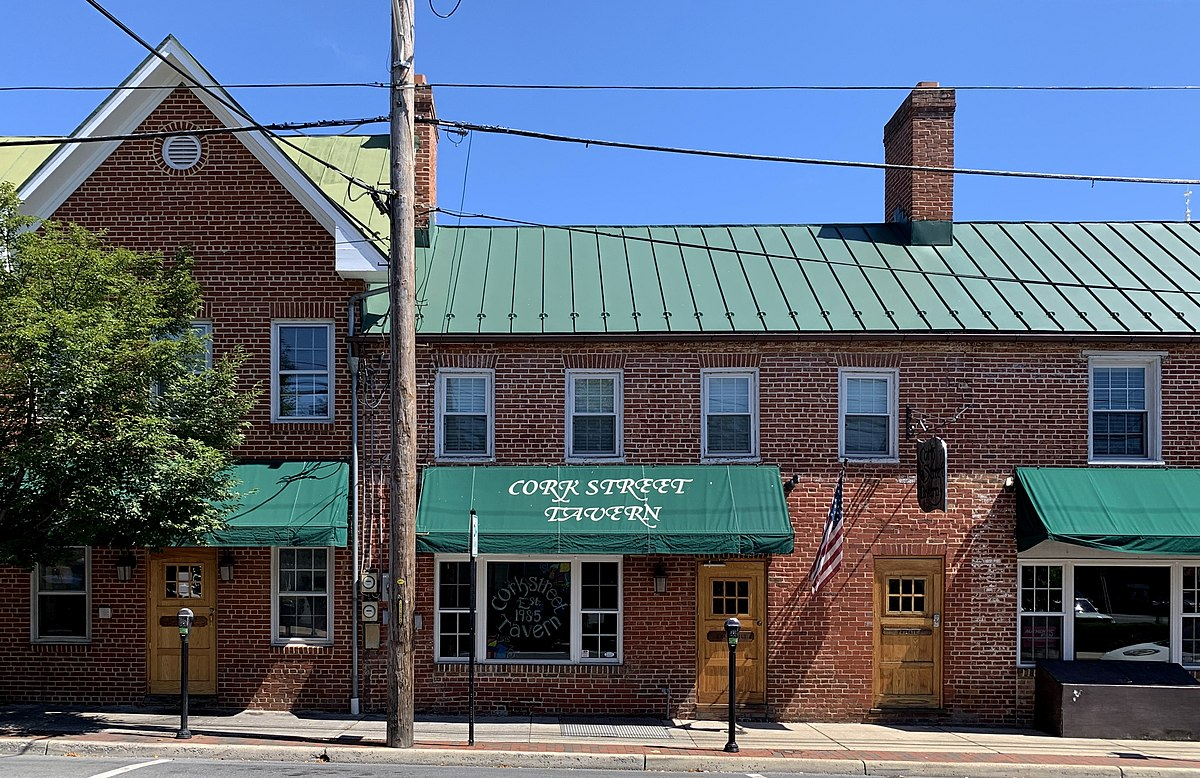 Conclusion
We hope that this list of the best restaurants in Winchester, Virginia, we hope that you take a look at what else this historic town has to offer your trip. Virginia is a truly beautiful state and has a lot to offer as it is located around the Blue Ridge mountains and is therefore great to enjoy in the fall and spring months. There are also plenty of adventure opportunities to partake in across the state.