Food, especially in the South, can be an adventure. Let's face it, we all need to eat; it is a necessity for survival. So why not "survive" at the best restaurants that the South has to offer? Think anything from delectable seafood to juicy, meaty BBQ, or succulent vegetarian dishes. Greensboro, NC, has something for everyone!
Greensboro is a beautiful city in North Carolina. It is important to find a place to sit down and take it in while you enjoy any one of the delicious dishes that the city can plate up. We have attempted to keep this list varied, so that it can feature something for any of our readers to enjoy.
Golden Wok
If it's Chinese food you're looking for among Greensboro restaurants, then look no further than the Golden Wok. The Golden Wok is family owned and therefore an asset to the community that is dedicated to bringing patrons only the best atmosphere and food. They do dine-in or takeaway, and both options are popular. The menu is extensive, but their prices are fair and they have an impressive selection of beer, not to mention their amazing lunch specials.
913 Whiskey Bar
This is an American restaurant in more ways than one. They specialize in traditional American cuisine, specifically the kind that is slow-cooked. Think Brisket and Pulled Pork paired with traditional sides and spectacular drinks. That being said, they have something for everyone, including seafood and vegetarian dishes. It is probably best to make a reservation as the place tends to get very busy. For dessert we recommend the Bourbon Chocolate Bread Pudding.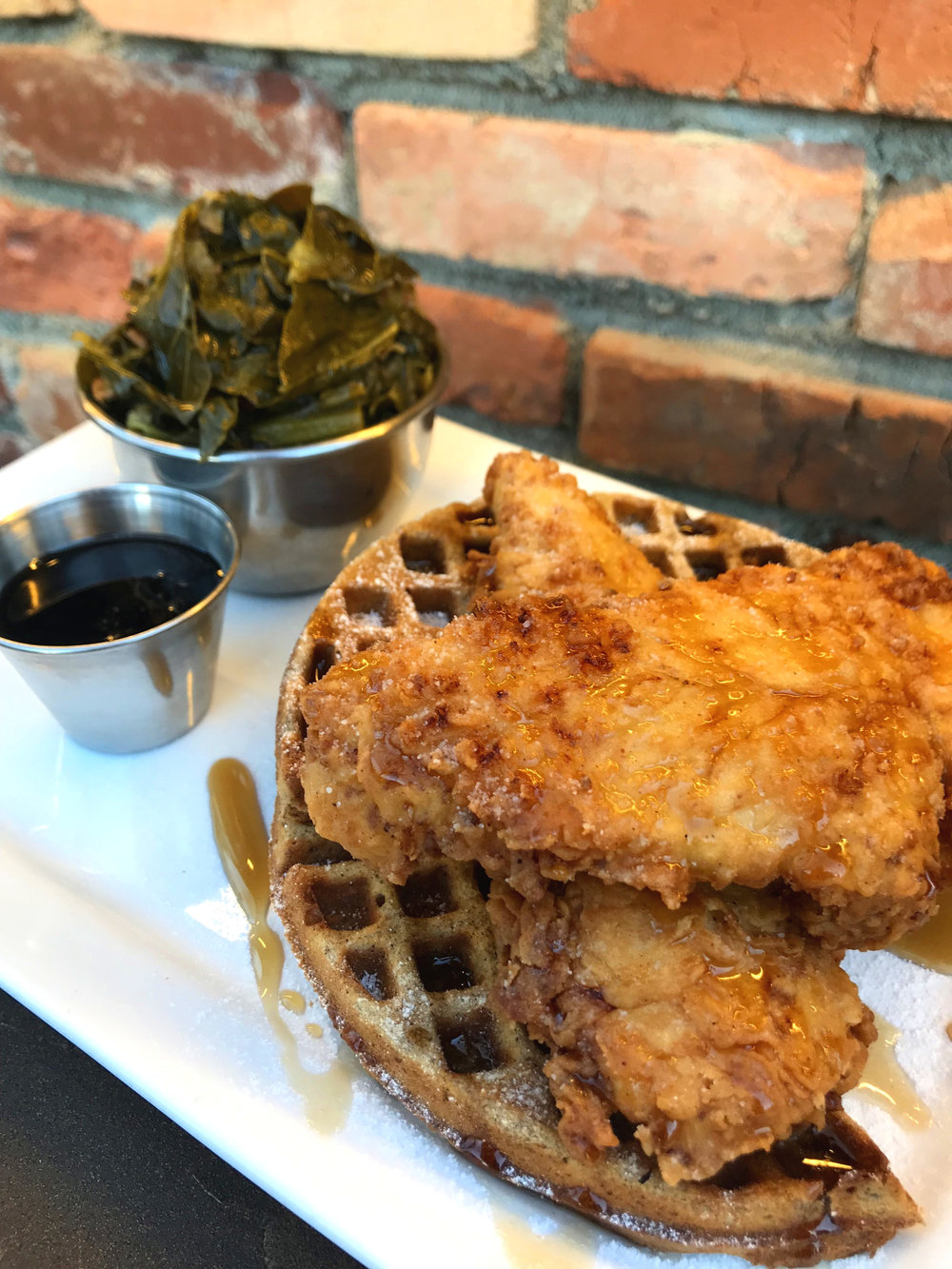 Chez Genese
This is definitely one of the best restaurants in Greensboro for lunch, brunch, and breakfast. Stop by for a relaxed morning with outstanding service and delicious food. As soon as you take a glance at the menu, it will become clear that the restaurant is heavily French-inspired. They even have a charcuterie board that can be shared between your favorite people.
Furthermore, there is an extensive cocktail menu along with an affordable food menu. They have such variety on their menu that there is sure to be something that will catch your fancy. As an added bonus, they have several options for vegetarian patrons, but unfortunately, not for those who require gluten-free meals. However, the bakery menu is very attractive if you can tolerate gluten.
1618 West Seafood Grille
This Greensboro restaurant is inspired by a number of different cuisines, like Southern cuisine, Latin, and Asian cuisines all rolled into one delicious package. Despite being known as a seafood restaurant, we found their menu to be delectably varied, featuring a lot of seafood dishes, but also meat and poultry varieties, but unfortunately, not much in the range of vegan or vegetarian options.
Regardless, the restaurant is popular and fills up quickly, so it might be best to make a reservation. If you find that the dining space is full, order takeout and find a picnic spot, because their food should not be missed. They also take pride in their extensive wine list which has been carefully curated to suit their dining options.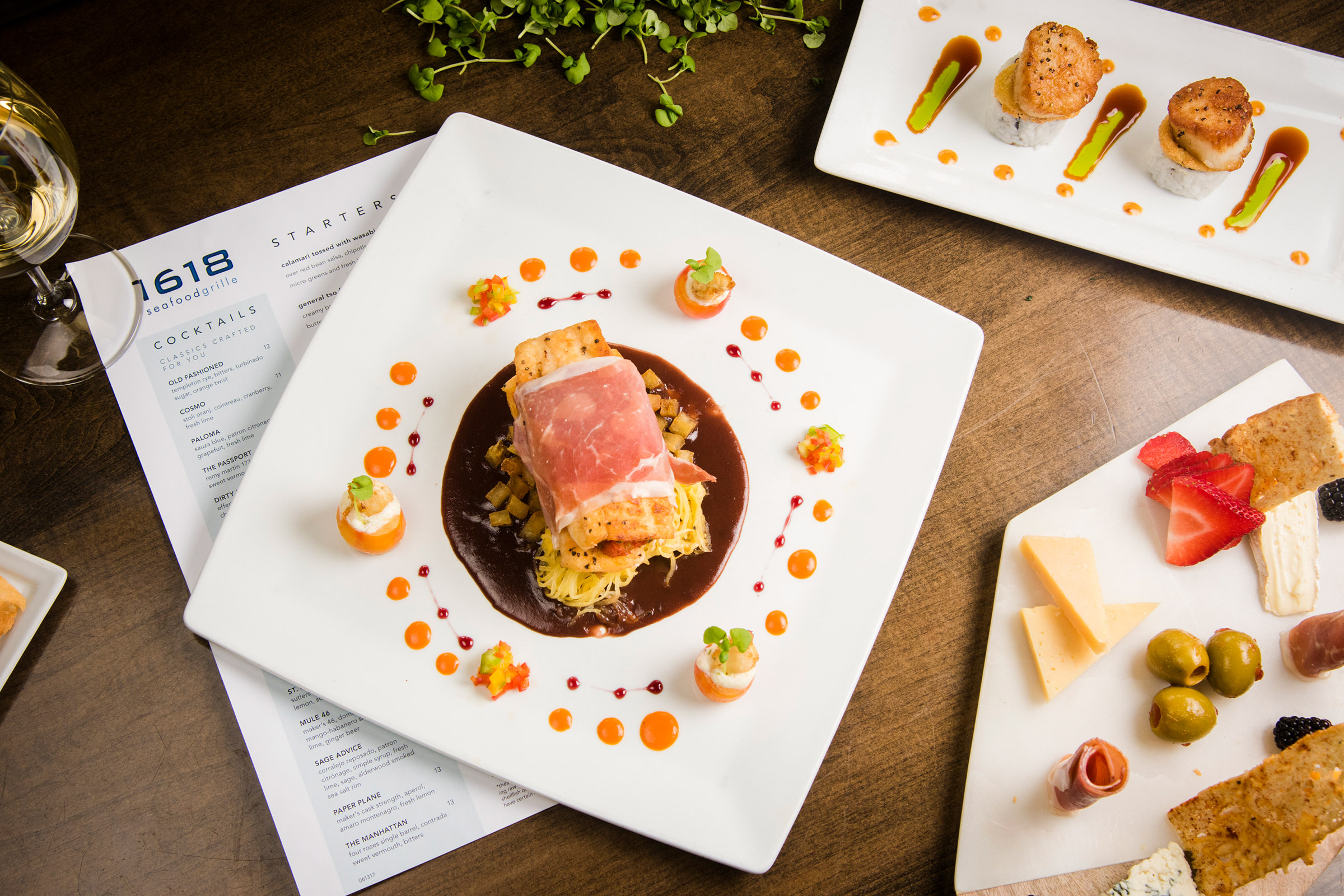 M'coul's Public House
This heavily Irish-inspired restaurant in Greensboro is ideal for a variety of patrons. With their varied hours, we suggest that you keep an eye on their times not to miss their amazing weekend brunch options. They are uniquely suited to groups that want to share appetizers while everyone enjoys their cocktails and great beer. Do we need to specify that this is the ideal place to spend St. Patric's Day? Enjoy their great food and alcohol (responsibly) any day except Mondays and Tuesdays.
Osteria
Osteria is an Italian restaurant that strives to bring a piece of Italy to Greensboro. They serve both dinner and lunch and have a menu that caters to several different dietary restrictions. That makes this one of the best Greensboro restaurants for diners who want gluten-free pasta. In addition to fantastic dishes, you will also find reasonable prices.
They serve both Salmon and Beef Carpaccio for patrons who want to try something a little adventurous. Their pastas are delicious and they also serve other classics like Osso Bucco. They also have a pretty extensive dessert menu.
Crazy Crab
Seafood, seafood, and more seafood! The prices are affordable and as long as you like seafood, you are sure to find something on this menu for you. They have both boils and grills for their seafood-loving patrons, including a number of Southern-style Cajun dishes like jambalaya and gumbo. While they have a set menu, we particularly like their customizable option where you can choose your own combination of seafood, your flavor (for example Cajun, plain butter, Old Bay, Lemon Pepper, etc.), and spice level (from non-spicy to extra hot).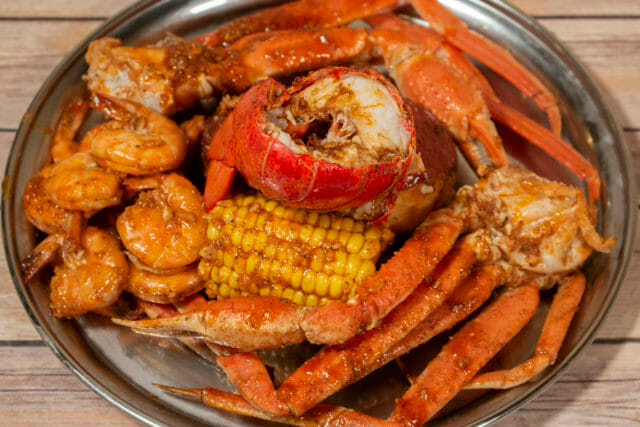 At Elm St Grill
This restaurant is traditionally an American restaurant in the neo-classical sense, but is also heavily influenced by Southern, European, and Asian cuisine. It is one of the best restaurants in Greensboro, NC, to get excited about food again, simply due to their inventive food pairings. While the menu is largely meat-based, there are a number of vegetarian dishes to enjoy and some delicious desserts.
Dame's Chicken & Waffles
As the name suggests, Dame's Chicken and Waffle is the best restaurant in Greensboro to get chicken and waffles. Their prices are great and their food is fantastic. Their opening times vary, so we suggest that you check online whether they are open at the time you plan to visit.
The menu has such variety that it is understandable that some people can find themselves a little overwhelmed, but do not fear. We specifically liked the "create your own" option where diners can select their "bird", "Shmear", "Drizzle" and "Waffle". They also have traditional featured dishes along with sides, cocktails, and beers.
Mythos
If you love Mediterranean dishes, then Mythos is the place for you. It is one of the best Mediterranean restaurants in Greensboro, which also sees amazing prices. Expect classics like Spanakopita, Gyros, and Souvlaki. They take pride in being an authentic Mediterranean Greensboro restaurant. That, of course, means that you can also sample spectacular baklava at Mythos. Their dishes are made with fresh local ingredients, and some speciality ingredients imported from Greece, like herbs, spices, and olive oils.
Cheesecakes by Alex
This Greensboro restaurant is a utopia for a sweet tooth. Cheesecakes by Alex delivers some of the best desserts in Greensboro. You can buy whole cheesecakes or varying sizes or you can buy by the slice – and there is a large variety of flavors to choose from. If you do not have a love for cheesecake, there are other dishes to enjoy. There are brownies, cookies, and turnovers and a number of pastries.
Gia
If you are drawn to the old-world feel of the speakeasy, then Gia is the place for you. It is one of the most unique restaurants in Greensboro, NC. They serve dinner, lunch, and brunch along with shareable. They truly have something for everyone on their menus, including non-alcoholic cocktails. Although one of the best restaurants in Greensboro, it is also one of the more expensive choices on our list.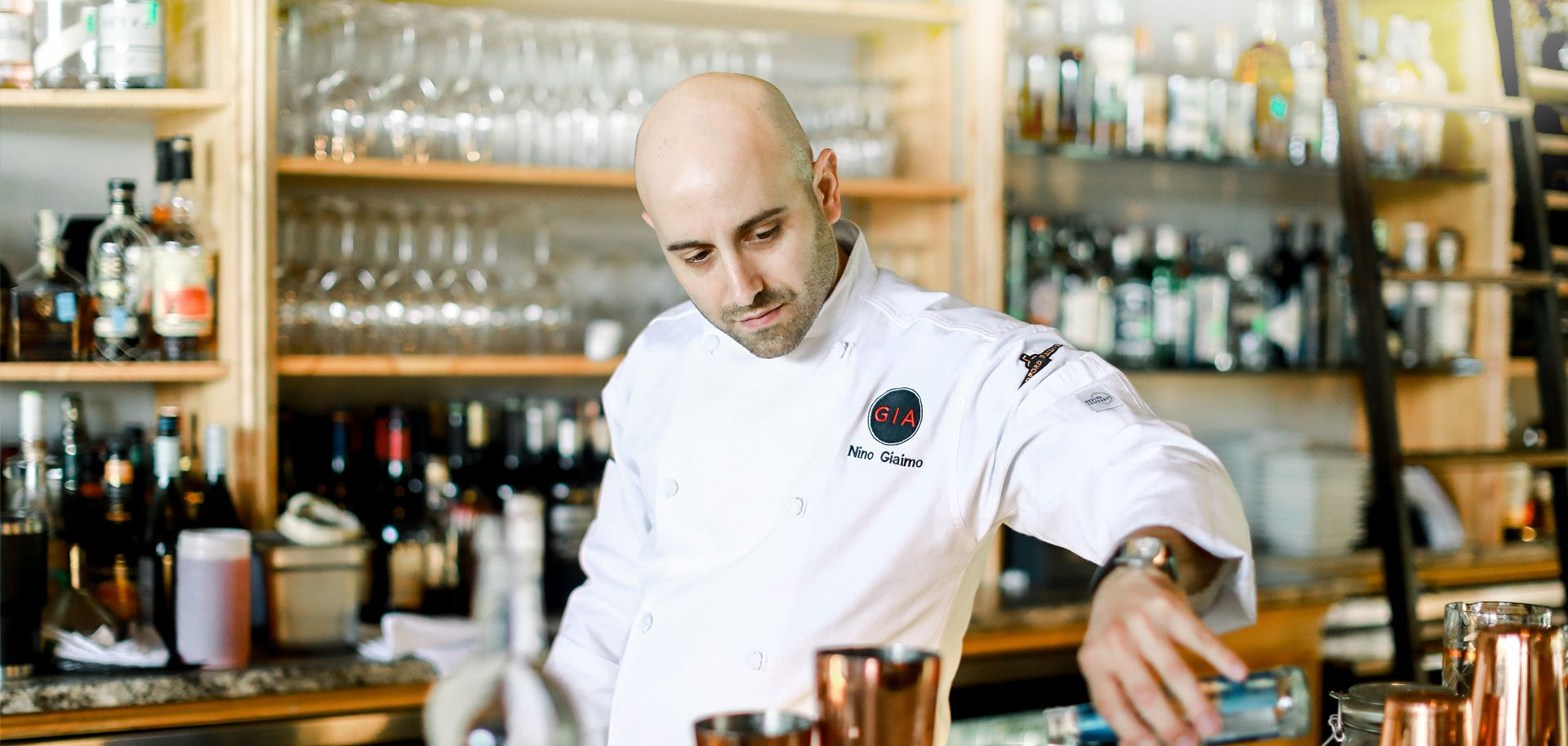 Lucky 32 Southern Kitchen
This Southern restaurant brings homage to Cajun in every way. Their set menu is fantastic and they also have seasonal specials. Needless to say, Lucky 31 makes use of fresh ingredients provided by local producers. Their practices are highly sustainable and their support of local farmers makes them quite popular.
They have a large selection of sides, a classic selection of entrees, and a balanced selection of appetizers. They are a little more expensive than most other restaurants in Greensboro and on this list, but their menu is extremely alluring. Something that is quite unique about this restaurant is that they provide recipes for all of their menu items so that diners can attempt to make them at home.
Hops Burger Bar
This is one of our favorite restaurants in Greensboro for burgers and other American classics. The menu features a number of burgers along with different substitutions and options to meet many dietary requirements. This burger joint is a fantastic choice for patrons interested in restaurants that use local produce grown by the local community using authentic recipes like the Spicy Goat Cheese salad.
Hops Burger Bar is home to the "wall of fries' that features an expansive selection of different kinds of fries. Like Parmesan Fries, Truffle Oil Fries, etc. It is definitely one of the best Greensboro restaurants on this list.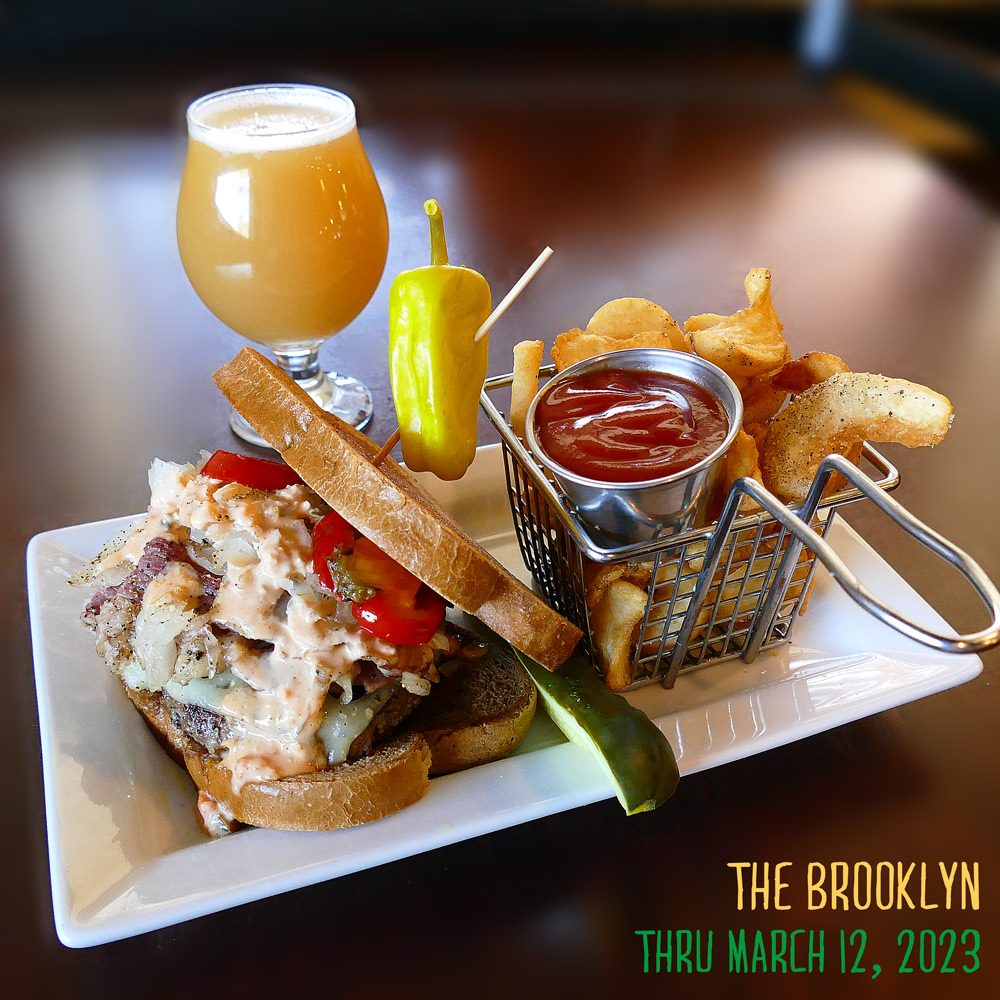 Green Valley Grill
The Green Valley Grill serves dinner, lunch, and breakfast. They serve an array of traditional American dishes, like Parmesan Grilled Chicken. There are also some vegetarian dishes available on the menu and classic sides like collard greens and fried okra. If you're looking for comfort food, then this is the place to be.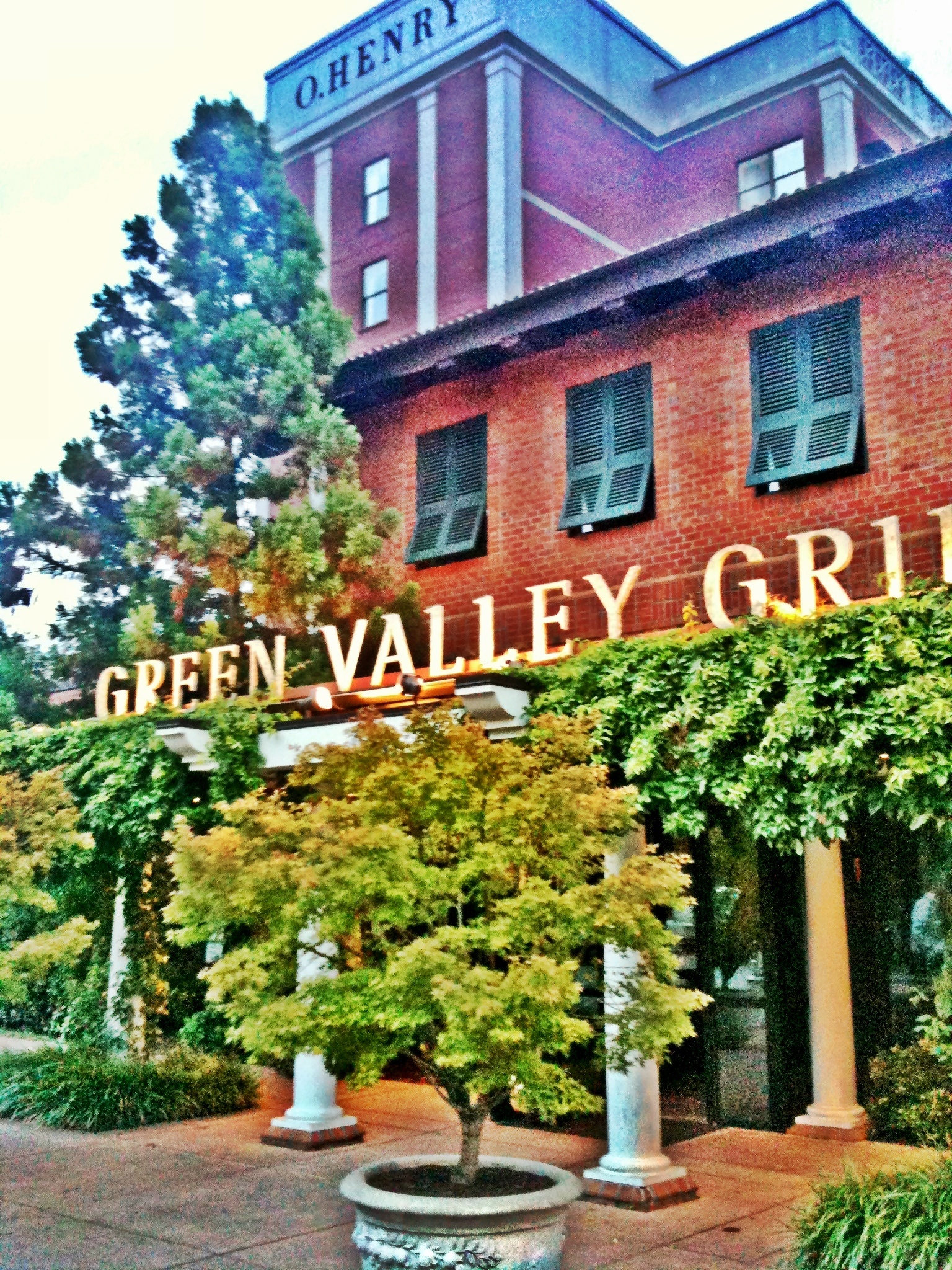 Scrambled Southern Diner
There are many popular restaurants in Greensboro, NC, that focus on Southern food. The Scrambled Southern Diner is no exception. Their menu is divided into "The Battery" where patrons can find a classic waffle and French toast selection, house specialties, breakfast platters, etc. They also have a build-your-own biscuits and breakfast sandwiches section which is also exciting.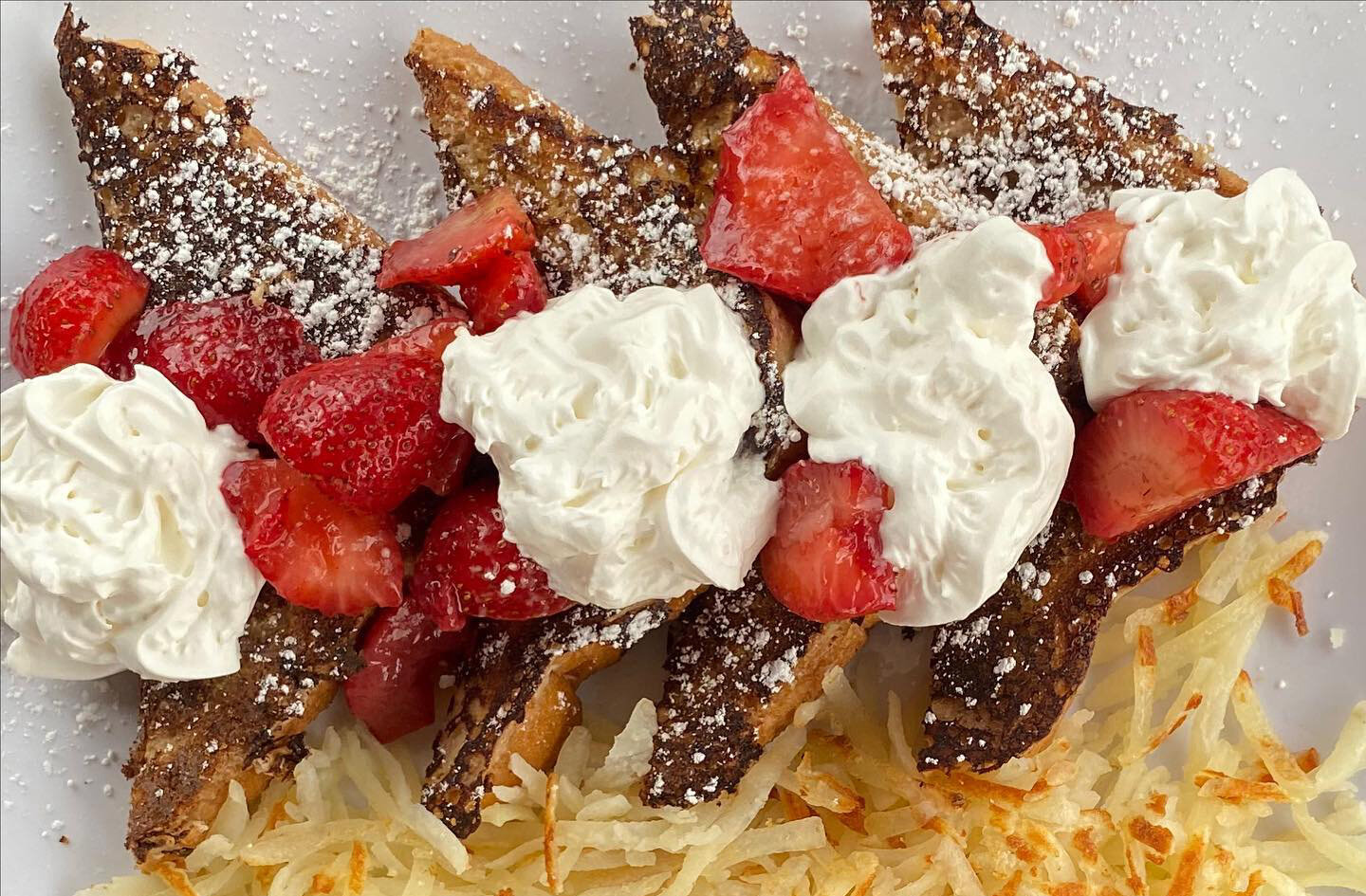 Closing Thoughts
North Carolina, Greensboro especially, is full of absolutely amazing restaurants. They have some of the best Middle Eastern food in the area, a selection of dessert restaurants, and a brilliant Mexican restaurant in most neighborhoods. Local craft beer is as popular as afternoon tea, and things like sweet potato, crab cakes, greek salad, and pimento cheese are fan favorites.
Eat some crawfish beignets for the first time, try Voodoo short rib bread or wasabi mashed potatoes or something more exotic like banh mi Saigon sandwiches, beef birria quesadilla, and kimchi fried rice. But not to worry, if you want something simple and local, visit a burger bar or have some fried chicken or pulled pork made from meat roasted in-house daily.
Greensboro restaurants are some of the best in the state, but this list has highlighted the best restaurants in Greensboro itself. There are some fine dining establishments, but also places that serve more traditional, even street food, dishes. Take a look at the fantastic dinner menus on this list and see if you can find the dirty south nachos or shallot cream sauce. Choose between indoor and outdoor seating, and enjoy your favorite meal at your favorite Greensboro restaurant.