Southern comfort food. Do we need to say more? Well, either way, we discuss the culinary scene and all the phenomenal restaurants in Chattanooga, TN. Among the classic southern cuisine, we also discuss everything from fine dining to new fun, innovative dishes, and delectable homemade desserts.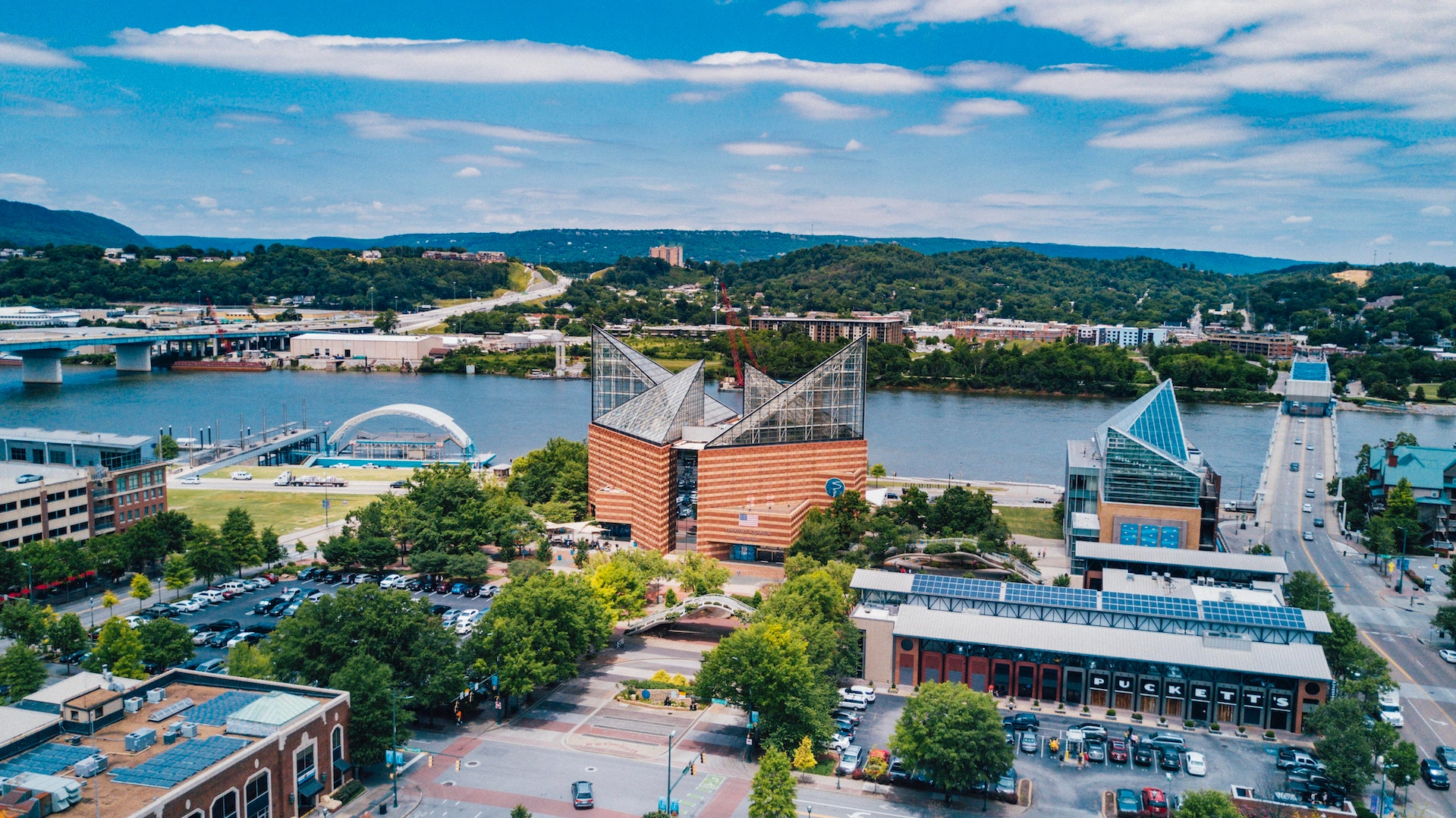 Flying Squirrel
The Flying Squirrel is a great place to enjoy some casual dining. Enjoy craft cocktails while sampling their gastropub menu in the community style. It is a great choice to get into the mood while you enjoy a quick dinner before a Saturday night out.
The Flying Squirrel has something for everyone. Vegetarians can enjoy the butternut squash empanadas. Carnivores can dig into the melt-in-your-mouth lamb lollipops. Or you can try their exciting and inventive pork belly that comes with pickled apples and avocado pudding.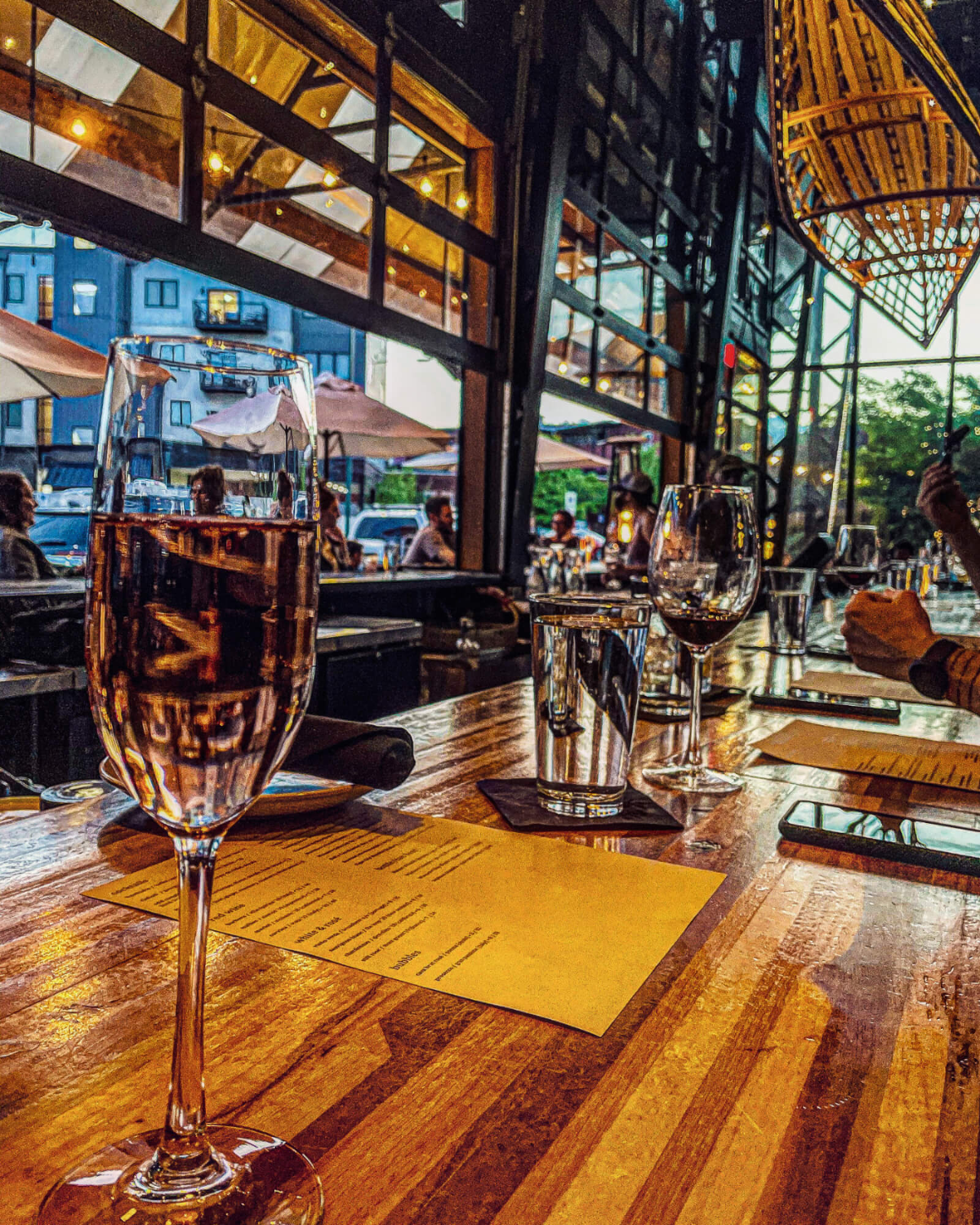 Main Street Meats
Main Street Meats serves dinner and lunch in its unique nature as a diner meets butcher shop. They have an exceptional menu full of creative dishes that will tantalize your taste buds with some truly ingenious inventions.
The menu is always evolving because the menu is decided by their fresh produce. Main Street Meats remains the neighborhood butcher but is also dedicated to providing the best possible experience for the community, the farmer, but also the animal.
While there are several Southern classics on the Main St Meats menu that should not be missed, we recommend the dry-aged K.C. strip and the grilled pork chops.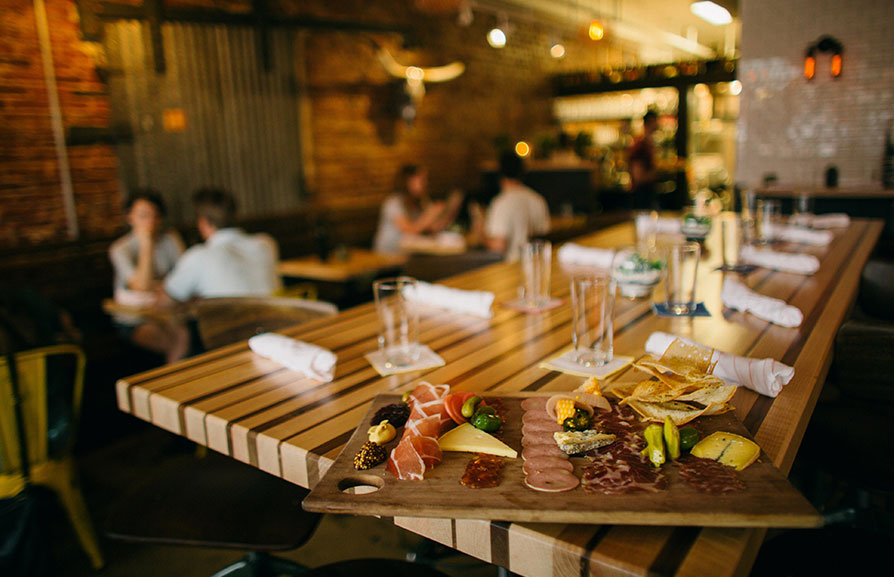 Party Fowl
The Party Fowl serves Nashville Hot Chicken which is absolutely delicious. Casual dining is the name of the game and has been so successful for them that they now have at least five restaurants, including their restaurants in Chattanooga, TN. They are also ideally equipped to help patrons watch the game while enjoying their meal.
Fried chicken is the name of the game here, and they have a chicken dish and spice level to suit anyone. Unfortunately, though, they are not the best place to find vegetarian and vegan options.
Urban Stack
Urban Stack is one of the best restaurants in Chattanooga to grab some lunch, especially their amazing burgers. It is centrally located, within walking distance of the Chattanooga Choo Choo, and delivers great burgers and industrial vibes.
There are vegan and vegetarian selections on the menu, but if you like your meat as much as we do, indulge in their Steakhouse burger which is bathed in rich barbecue sauce. If you like your burgers spicy, then try the Hamburguesa Mamacita and feel free to upgrade your patty to American Wagyu beef for an even more spectacular experience.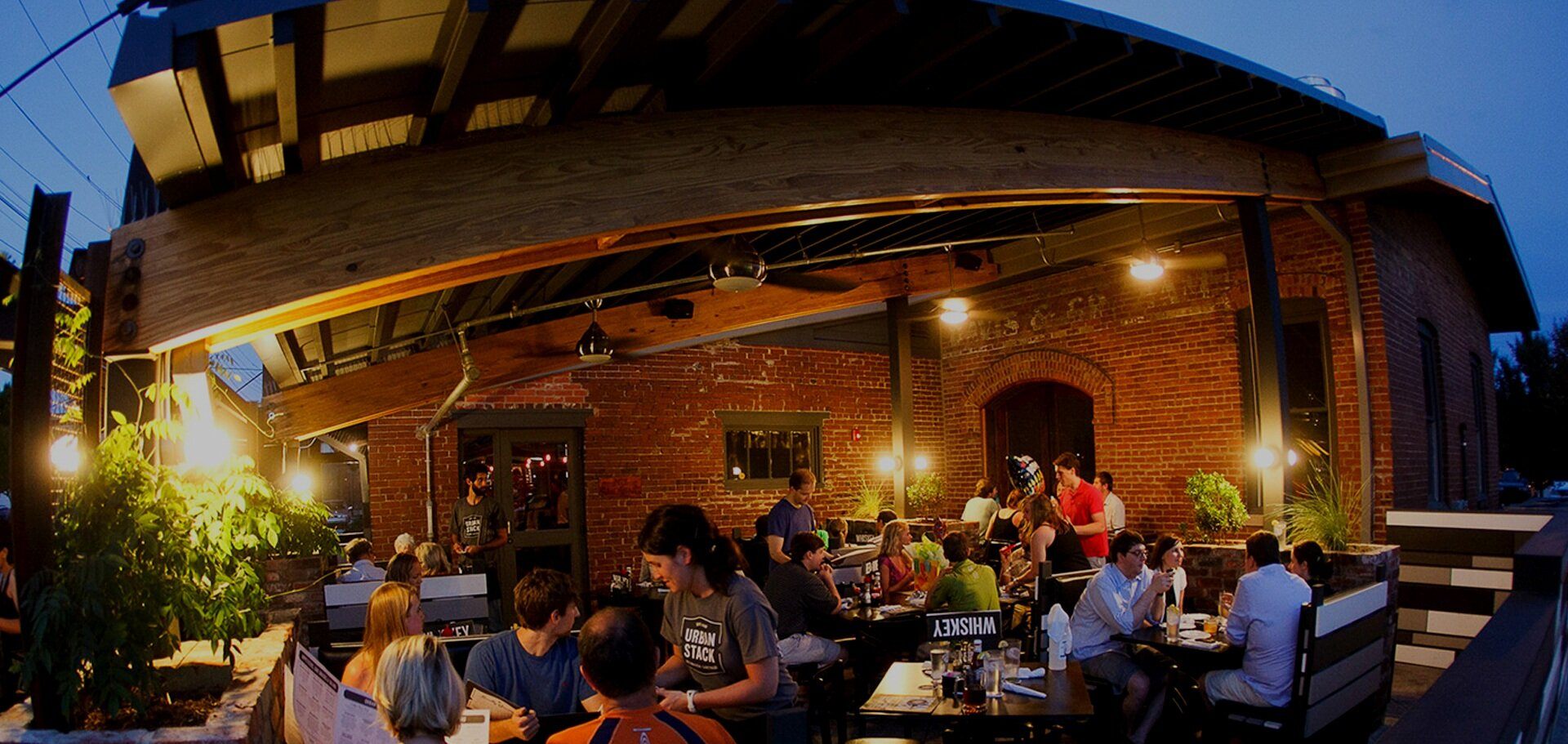 Two Ten Jack
Two Ten Jack is one of the best restaurants in Chattanooga to get some quality Japanese food. The atmosphere is relaxing and inviting and you can enjoy some rare Japanese beers with your dinner. They have a wide offering of comfort foods inspired by Japanese dishes, including their fresh sushi and artisanal ramen.
Some favorites on the Two Ten Jack menu are the ramen bowls, a skewer of Kurobuta yakitori with Karachi mustard. Take a sip of plume sake and try the Sake Tataki for seared Salmon with ume paste and Brussels.
They also have some magnificent Japanese drinks that you must try. The Two Ten Jack's green tea shochu or the Gyokuro are both Shochu drinks that are extremely popular in Japan – it is a spirit that has been distilled from different grains.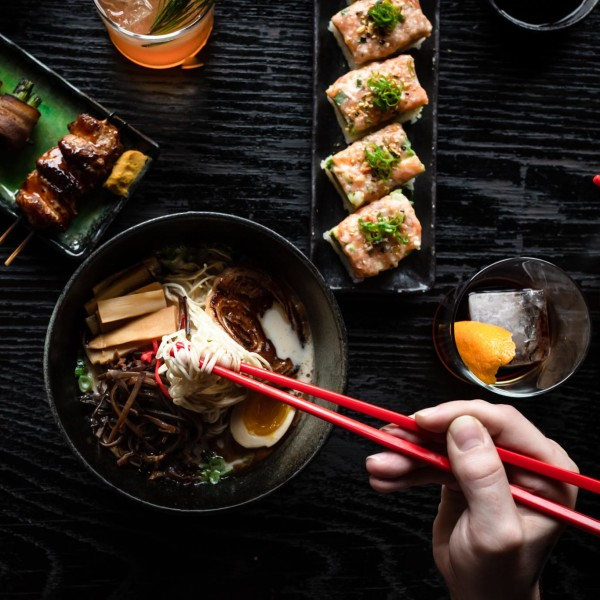 Public House
The Public House is a local favorite and has been in operation since 2009. Seasonal dishes always mean the freshest of fresh food that tastes great. They have an ideal wine list that is designed to pair effortlessly with their meals. The classic cornbread is a must-have and goes brilliantly with their sweet tea-brined fried chicken. The Public House is close to a number of attractions in Chattanooga, so feel free to take a stroll through the area after your meal.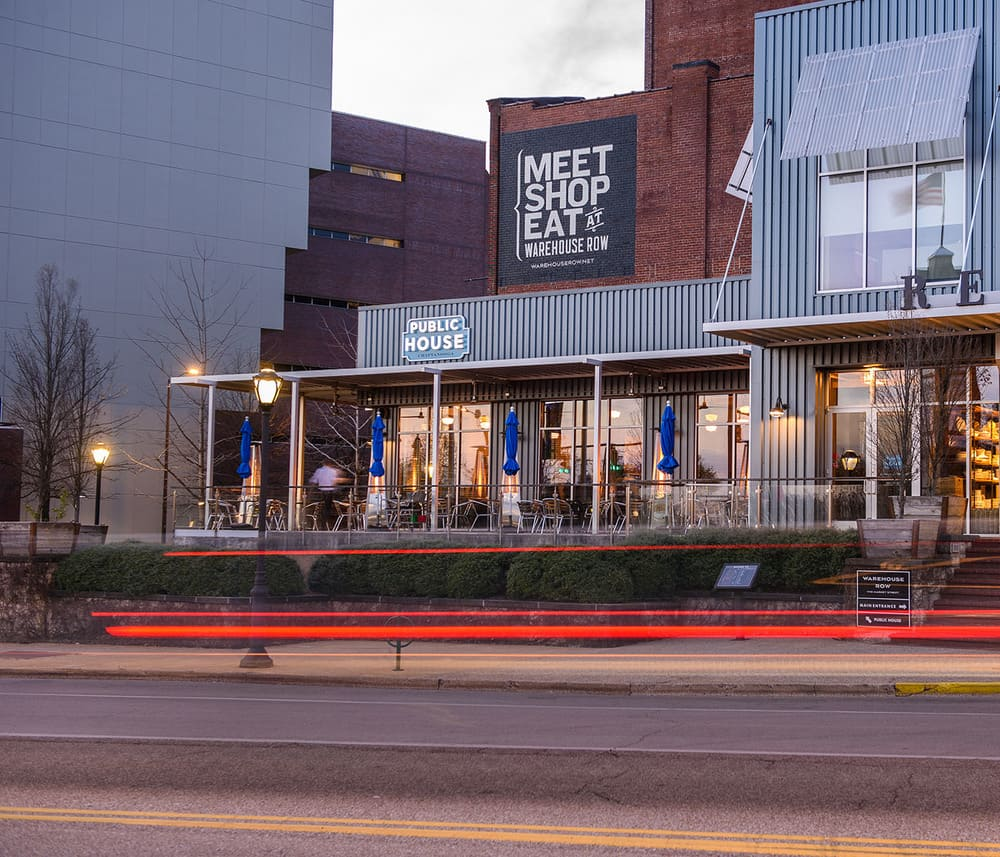 Alleia Restaurant
Alleia is one of the best restaurants in Chattanooga, TN, and will require a reservation. The restaurant is on Main Street and is extremely popular. The authentic Italian menu is strongly influenced by farm-fresh cuisine made with local ingredients, and they even have a seasonal menu.
The atmosphere at Alleia is comfortable and warm and quite reminiscent of a traditional trattoria while being respectful of the Old Harrington building it resides in. The wood fixtures on the industrial exposed brick walls are 300 years old and part of local history. The dining experience is intimate and contemporary with various booth seats in the restaurant.
It is easy to see why this is one of the most popular restaurants in the area when hot melty cheesy pasta dishes are plentiful on their menu. All 7 of their different pastas are homemade and their wide variety of wood-fired pizzas is just perfect.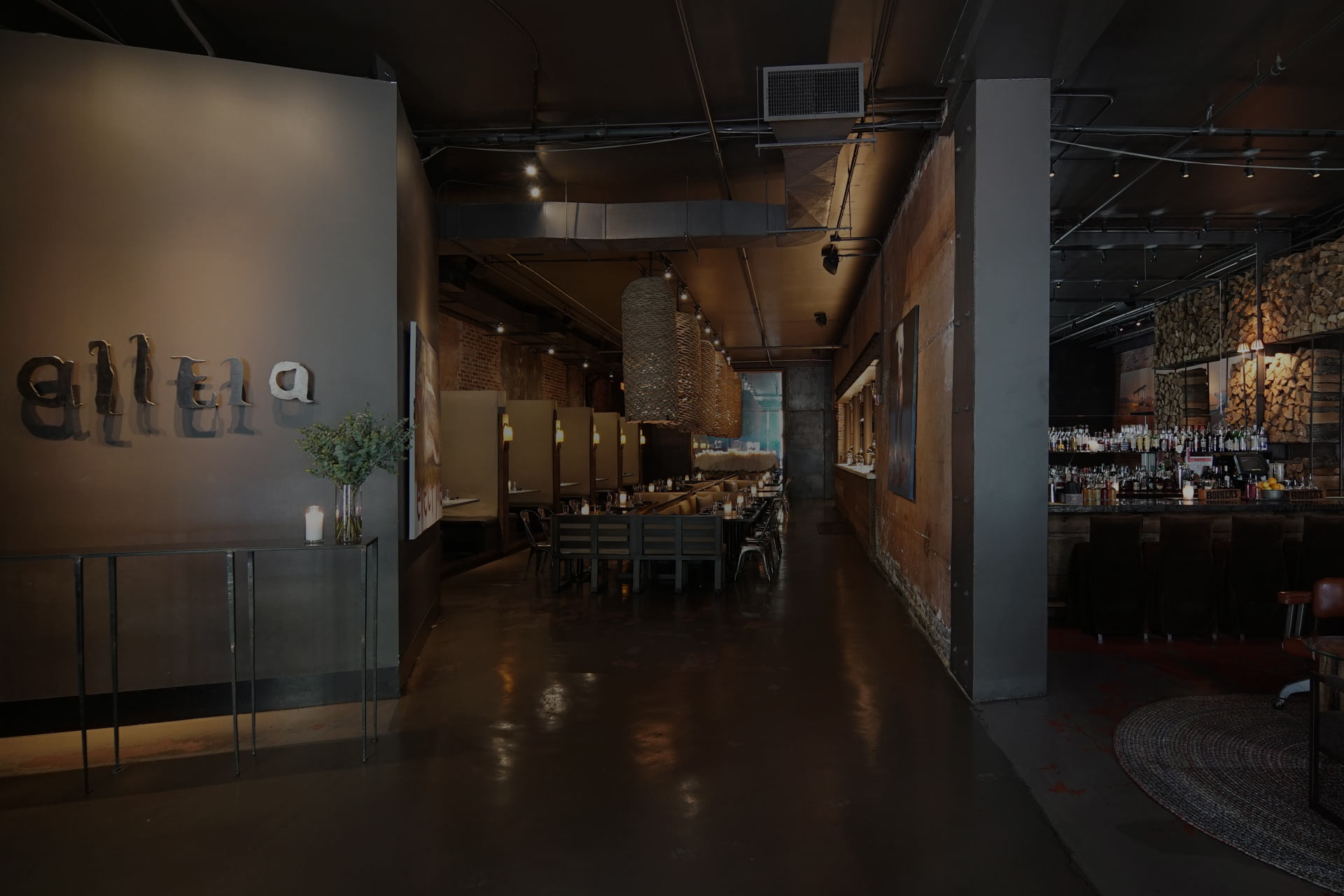 Southern Squeeze Restaurant
Southern Squeeze is one of the best restaurants in Chattanooga for vegetarians and vegans. The focus of their dishes is to get patrons energized for a busy day with delectable vegan and vegetarian meals. Their raw natural approach is only one of the reasons they are so popular among locals.
It is on the way to the outdoor rock climbing wall, the aquarium, and the art museum. The blueberry superfood smoothie and the lentil-based Sloppy Joe are particularly popular.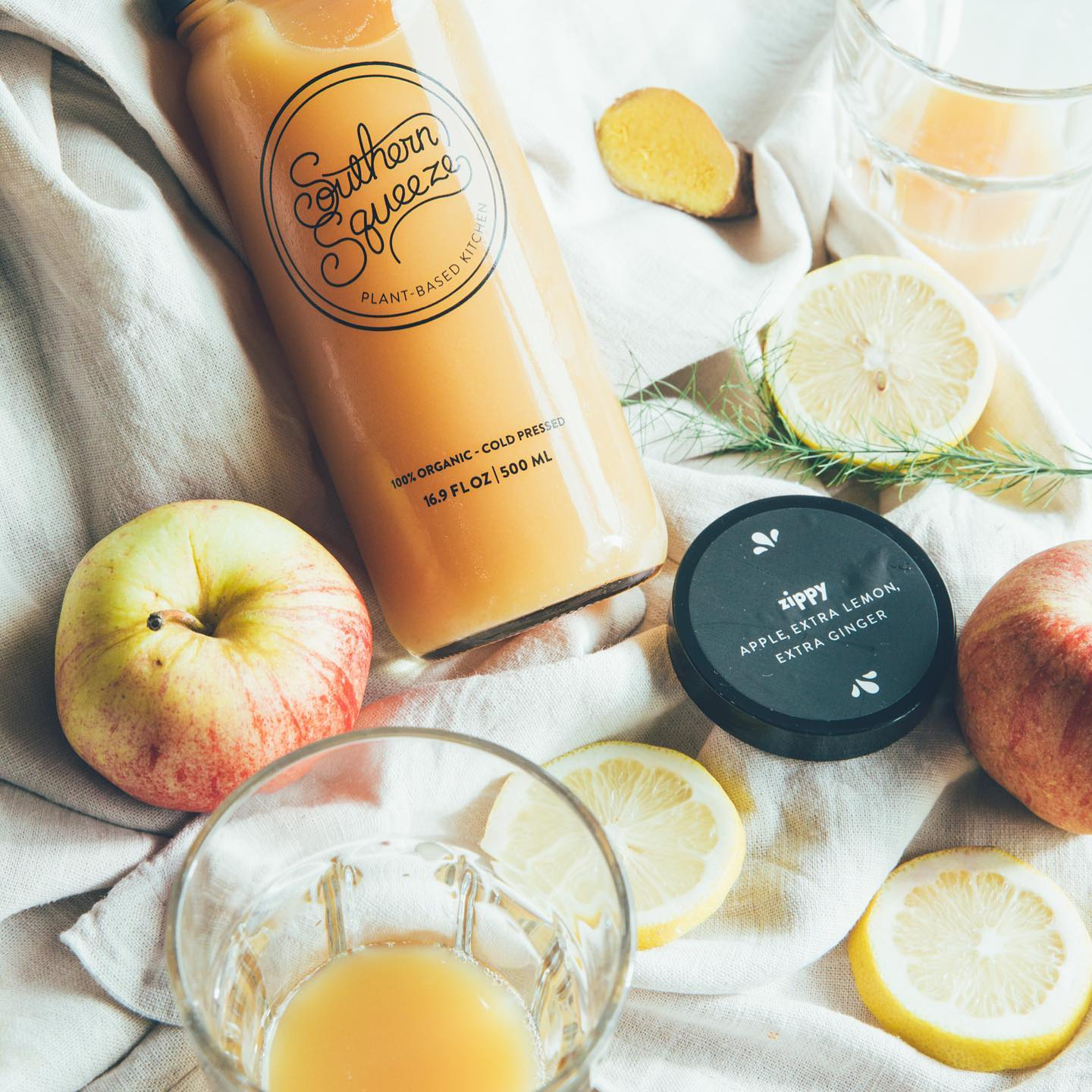 Boathouse Rotisserie and Raw Bar
Boathouse is on the Tennessee River in downtown Chattanooga and is the perfect place for romantic dinners. The views from the Tennessee River vistas are incredible, making this restaurant a premier dinner location for romantic dining or special events.
The Boathouse is a Chattanooga staple for locals and the restaurant has creative house originals, a wood-fired grill and other special dishes on its eclectic menu. Fresh seafood is not the only amazing thing on their menu; they also have one of the best oyster bars in the US. So if you're looking for the best seafood in Chattanooga, make sure to stop by the Boathouse, but don't be discouraged if seafood is a problem for some of your party; they have a wide selection of rotisserie and grill dishes too.
Whitebird Restaurant
Whitebird offers more of a fine dining atmosphere than most other places on our list. They want to elevate Appalachian fan favorites into amazing artisanal dishes. Their menu is peppered with savory meats and accompanied by farm fresh vegetables straight from harvests.
The menu is condensed and the quality of the food is top-notch. Think certified beef fillet cuts, seared duck breast with blood orange gastrique, and smoked venison racks. Despite the elevated nature of the restaurant, the classic southern charm that one expects from one of the best Chattanooga restaurants is not absent at Whitebird.
If you're looking for breakfast in Chattanooga, TN then Whitebird can deliver on this dream too. They serve southern-style hearty breakfasts like biscuits with preserves and marmalades. And of course they also serve Sunday brunch in the form of smoked brisket, which is to die for.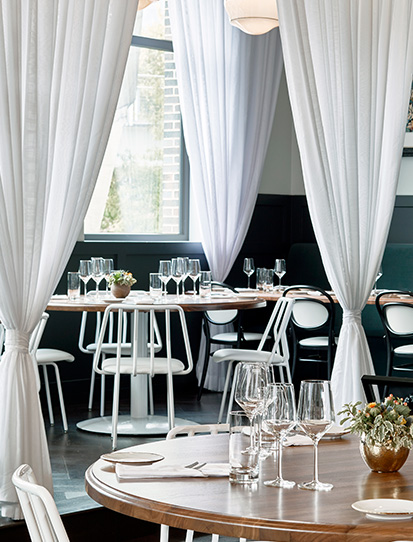 Easy Bistro & Bar
Easy Bistro & Bar is one of the restaurants in Chattanooga that strives for a family-style atmosphere. There are many dishes on their menu that are big enough to share and it is a great place to meet friends and family. Their charcuterie board is legendary and the roasted spatchcock chicken with red sour cherries is very popular, as is the cast-iron seared coulotte steak.
Easy Bistro has fantastic fresh seafood that comes from three different coasts. Seafood can be ordered from the raw bar and is definitely worth a trip. Try some of their craft cocktails or one of their more than 300 whiskeys while you enjoy your meal at one of the best Chattanooga restaurants.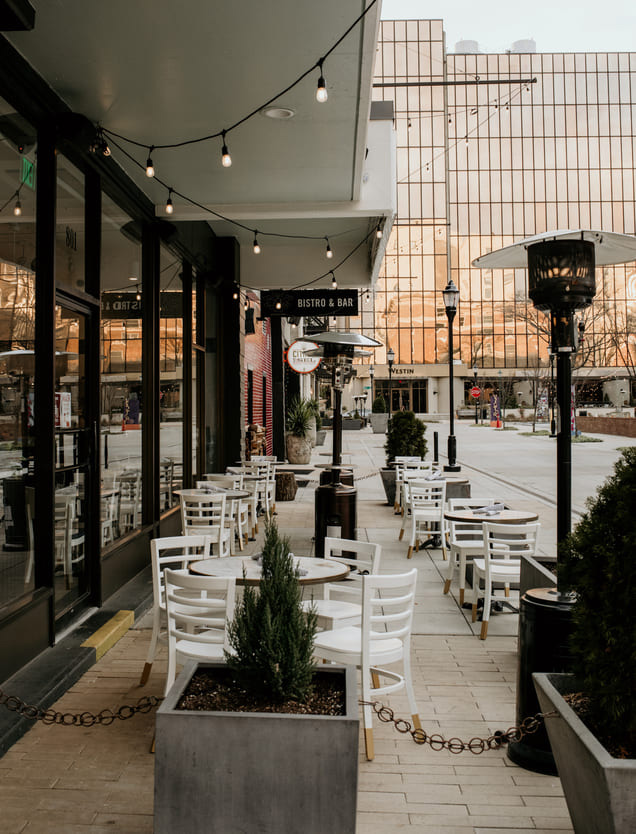 Nic and Norman's Chattanooga Restaurant
You'll find Nic and Norman's in the terminal station of the historic Chattanooga Choo Choo and it is honestly one of the coolest places in Chattanooga. And we are not just saying that because Norman Reedus from the Walking Dead is the co-owner.
What Nic and Norman have managed to do was to take a part of history in the form of one of the old and iconic buildings in Chattanooga and turn it into a place where new generations can make memories. Not the mention that they have brought some delicious dishes to visitors!
There are many vegetarian options like salads, soups, flatbreads, and much more. Carnivores can enjoy their Hangover Helpers, or hot gourmet burgers and sidewinder fries. Nic and Norman's is by far one of the best restaurants in Chattanooga, TN.
Food Works Restaurant
In Signal Mill, you will find one of the most elegant restaurants in Chattanooga. Food Works is nestled inside an old mill, providing an industrial ambiance to this converted restaurant. The atmosphere is upbeat and the exposed walls and high ceilings provide perfect brunch vibes.
They take their food game seriously and bring homage to the South with their Southern-style biscuits. Their breakfast options are absolutely fantastic and some brunch favorites include the Southern Fried Chicken and waffles, savory smoked brisket hash, and sweet lemon ricotta pancakes. If you are looking for something lite, then just ask for their sides, salads, and small starter plates.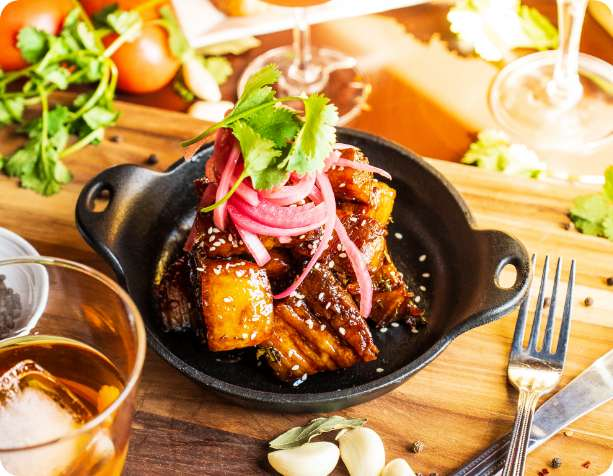 The Bitter Alibi
The Bitter Alibi takes on a cozy eatery and neighborhood pub vibe that brings intimacy and comfort to their establishment. You can find them only a few blocks away from Broad Street. Here they serve cold drinks and amazing food, all you need to do is bring great company.
Try their bubbly booze flutes, craft brews, or Chattanooga Velo coffee. They have an innovative donut breakfast sandwich, cheddar dropped biscuits with chorizo gravy, and breakfast wonton nachos.
Brunch is not all that The Bitter Alibi does well, they also have a fantastic dinner menu. They know just how to keep things interesting with their weekly specials, including the Fry-Day special that could very well be the highlight of your Friday evenings. Stop by The Bitter Alibi in downtown Chattanooga for modern decor, excellent service, and brilliant dishes.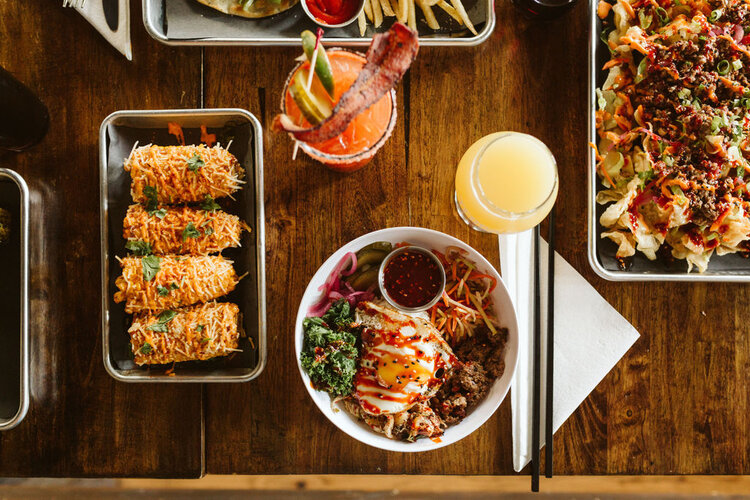 Milk & Honey Restaurant
Milk & Honey focuses on local ingredients sourced straight from nearby farms, so everything you are eating is fresh and delicious. They serve burritos and biscuits of the highest quality along with some of the best coffee in Chattanooga.
Before taking a trip to the Aquarium in downtown Chattanooga, try their Nutella Late, or any one of a wide range of juices and loose-leaf teas. Their food is no joke! The Hodgepodge Hash and Hot Mess is delightful, or you can try their fresh buttermilk biscuits or a Pistachio Croissant. If you want to be a little more adventurous you can try the savory and sweet flavors of their Fig and Proscuitto Toast.
If you have a sweet tooth, tantalize your taste buds with homemade gelato, sea-salted caramels, and pop-tarts.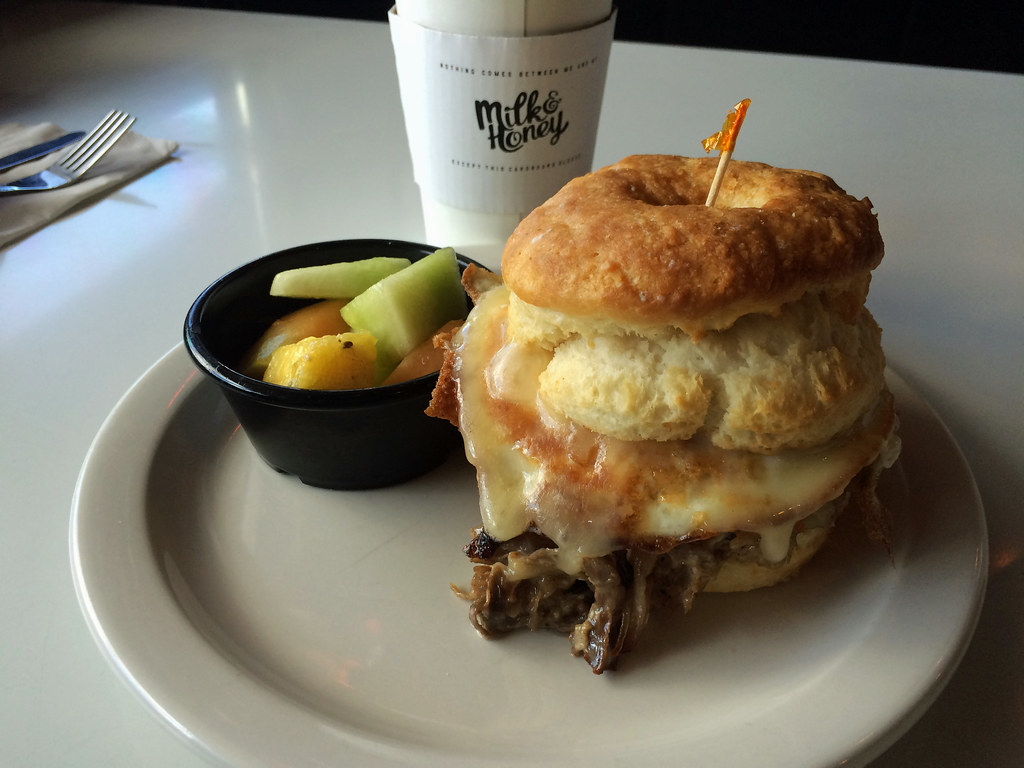 We have compiled some of the most amazing Chattanooga restaurants on this list to make your search a little bit easier. Try craft beer along with your meal at one of the gastropubs in the area.
Chattanooga, TN, has a lot to offer when it comes to great food! Especially Southern classics like pork belly sisig, corned beef hash, grass-fed sloppy joes, fried lobster tail, short rib pot roast, fresh tamales, fried catfish. There are also some fancier choices like crab stuffed mushrooms or bacon-wrapped quail breast to choose from.
There are probably many more restaurants that we could have added to this list, like Lil Mama's, the Bluegrass grill, and Uncle Larry's restaurant, which is all fan favorites, but unfortunately, we did not have the time to visit these.
What we love about the Chattanooga cuisine scene is the friendly service no matter which restaurant you choose to visit. Find some live music and munch on gluten-free pizza with swiss cheese while you contemplate what part of the historic city you want to visit next.