Fresh ingredients fashioning desserts, meats, seafood, pizzas, and burgers Black Mountain has some of the best restaurants in North Carolina for delicious and unique cuisines. Whether you are moving to, or visiting Black Mountain, NC, you simply must grab a bite to eat, and we hope our list offers up something to tantalize your tastes.
The lively arts and crafts scene in Black Mountain was fostered by the Black Mountain College, which is known as an interdisciplinary, experimental, and progressive institution. The town, however, has far more to offer than just a college, and its restaurants. And yet today our cause is to discuss restaurants in black mountain and all the delicious fare they have to offer.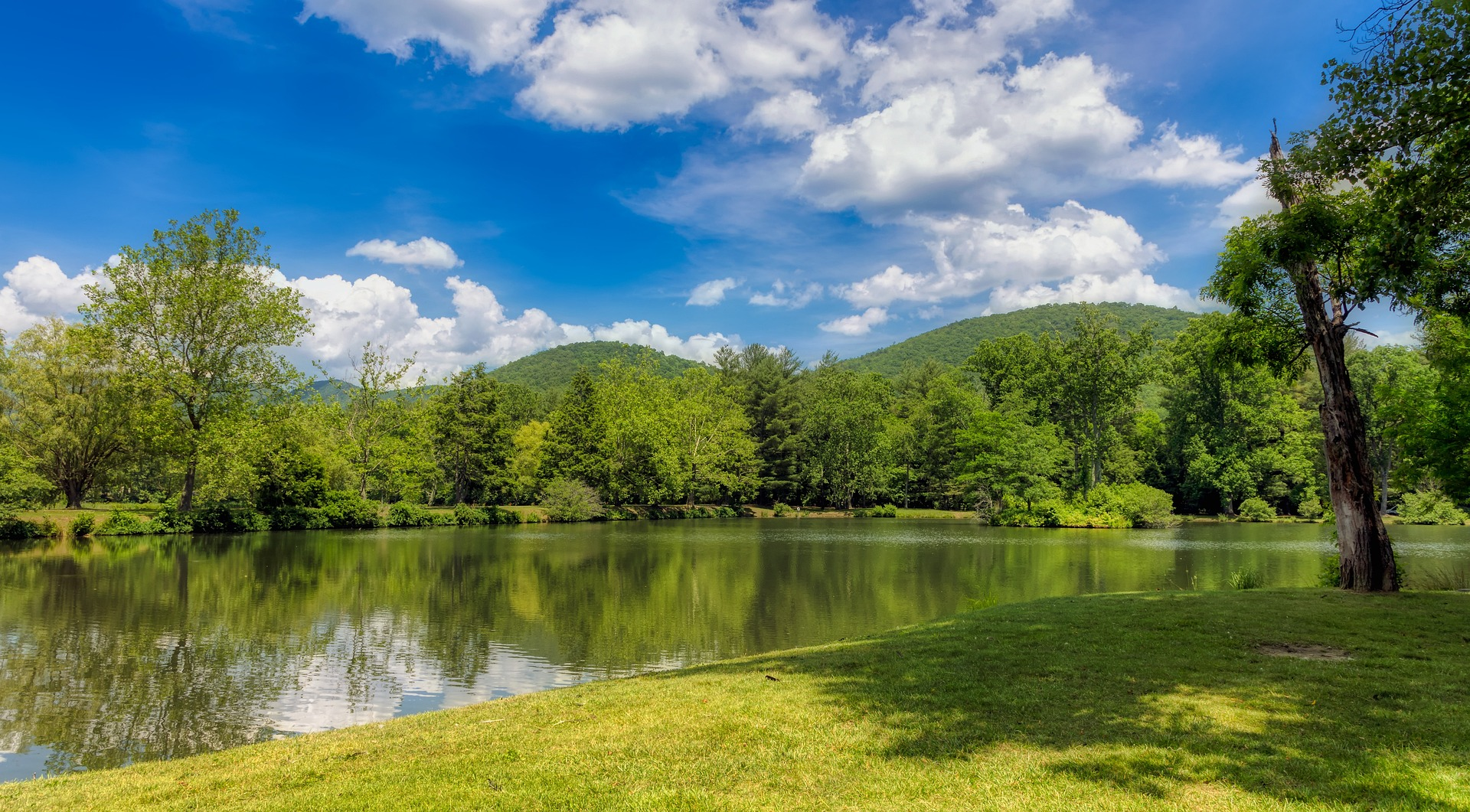 Dough House Black Mountain
Finding gluten-free AND vegan donuts in North Carolina can be difficult. At Dough House you can enjoy made-to-order vegan donuts. However, remember that not all their donuts are gluten-free so it is best to check beforehand. You can also order chai and coffee, or you can have a look at their menu, which covers both carnivorous and vegan dishes. Reservations are encouraged, but not necessary, and they have both indoor and outdoor seating.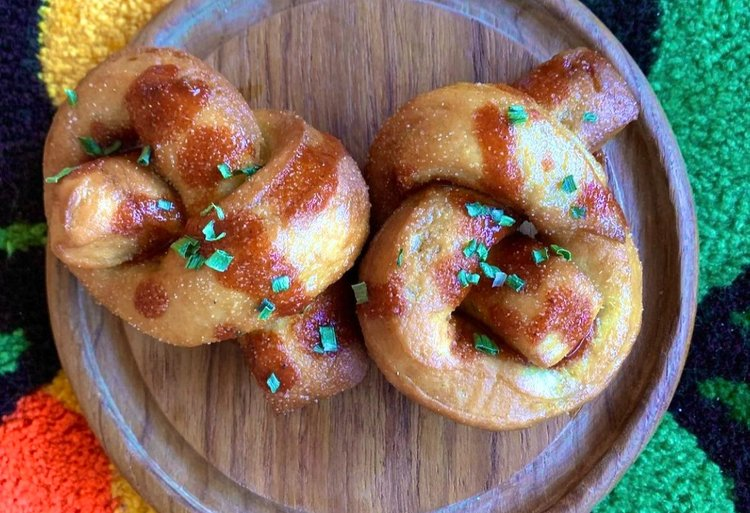 Kilwins Black Mountain
Kilwins is one of the best restaurants in Black Mountain for desserts. This is quite an extensive chain franchise, but do not let that frighten you off; their desserts are to die for. They specialize in ice cream and chocolate treats, so unfortunately, the establishment is not particularly lactose-intolerant friendly, but there are sugar-free options.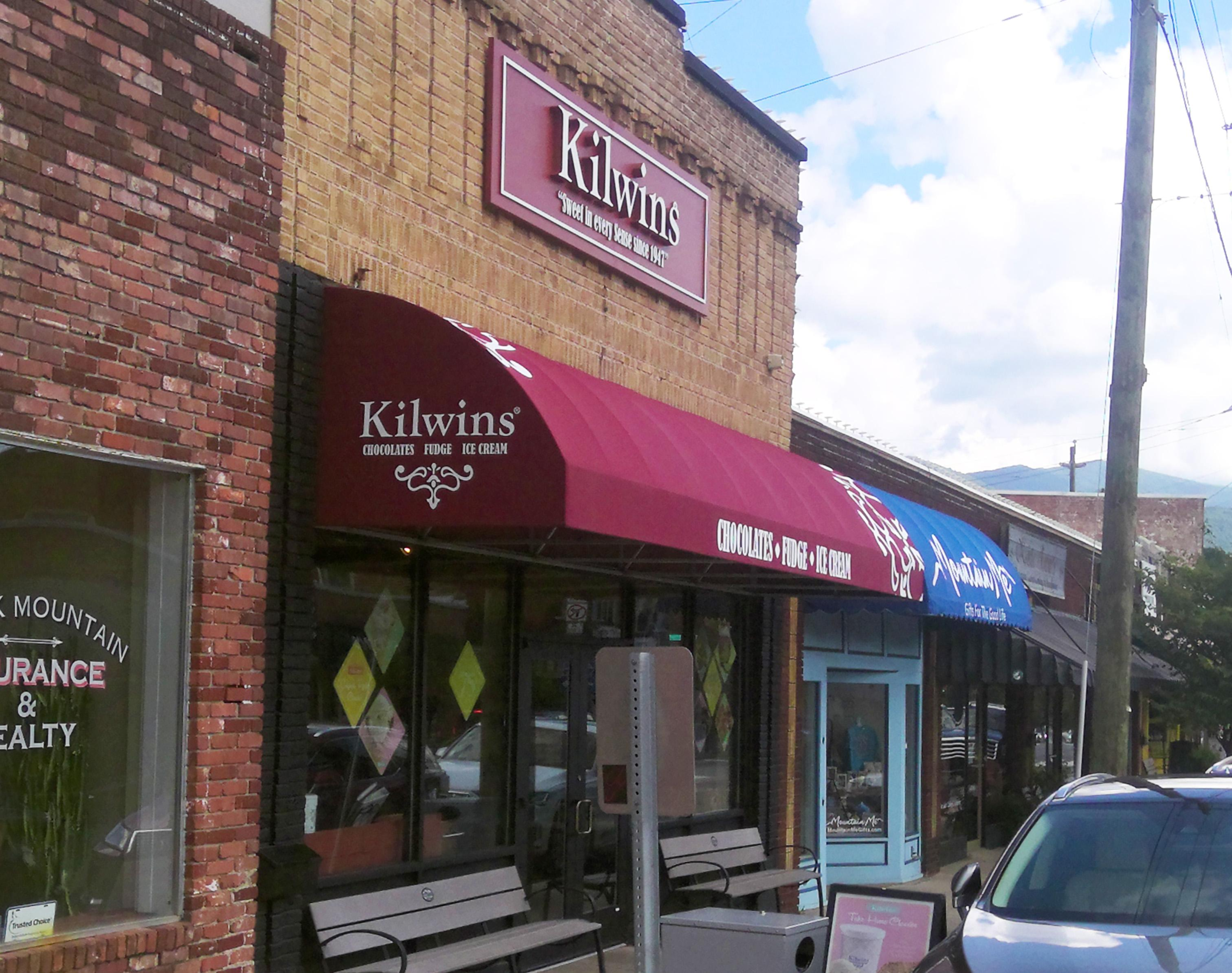 The Hop Ice Cream Cafe Black Mountain
While we're on the topic, if it's ice cream that you want, then The Hop Ice Cream Cafe is another fantastic restaurant in Black Mountain, which is also a chain. They also have gluten-free and vegan ice cream and they have an ice cream selection for dogs. Choose your toppings and ice cream flavor and then sit on one of their outside benches and watch the people go by. Find this outlet in downtown Black Mountain.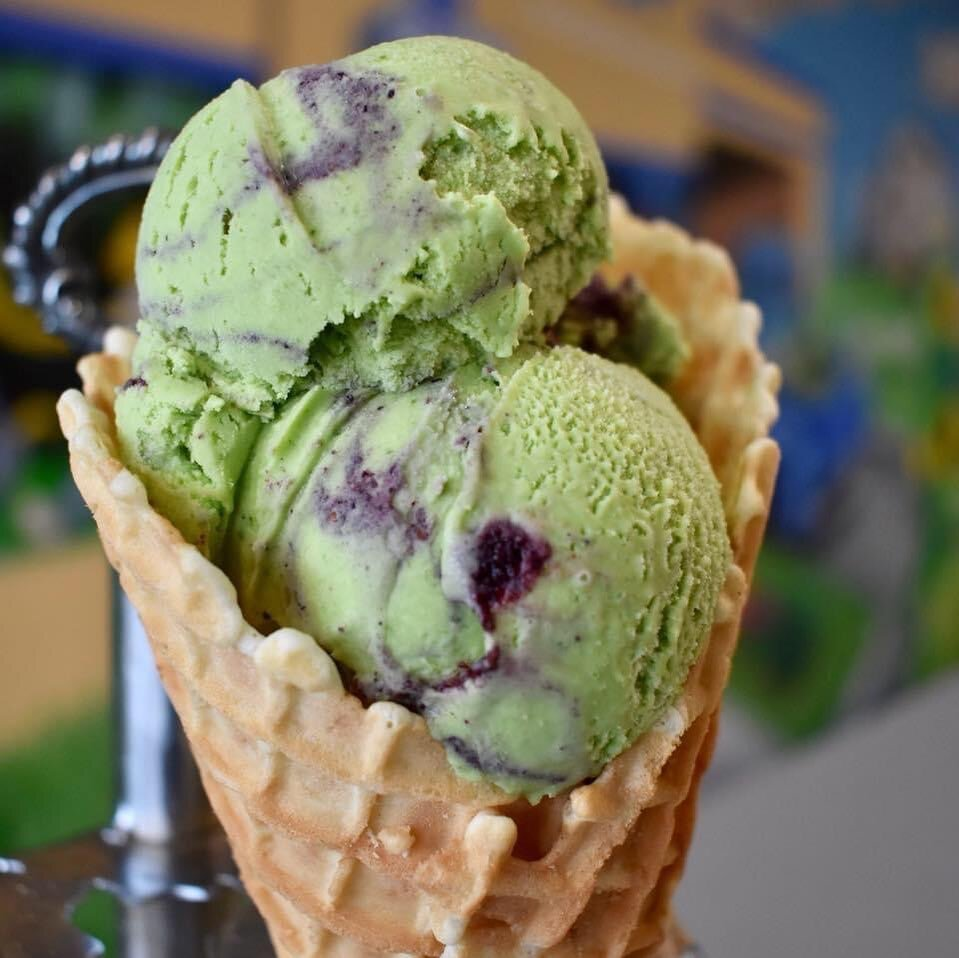 Hey Hey Cupcake
If you love desserts, especially cupcakes, then this is a great place for you. While they take some customized cake orders you can also order from their predetermined cupcake list. Their cupcake menu consists of some old favorites like chocolate and birthday cake. They also have specialty flavors that rotate seasonally. As an added bonus there are gluten-free and vegan options, but also note that their hours are very limited.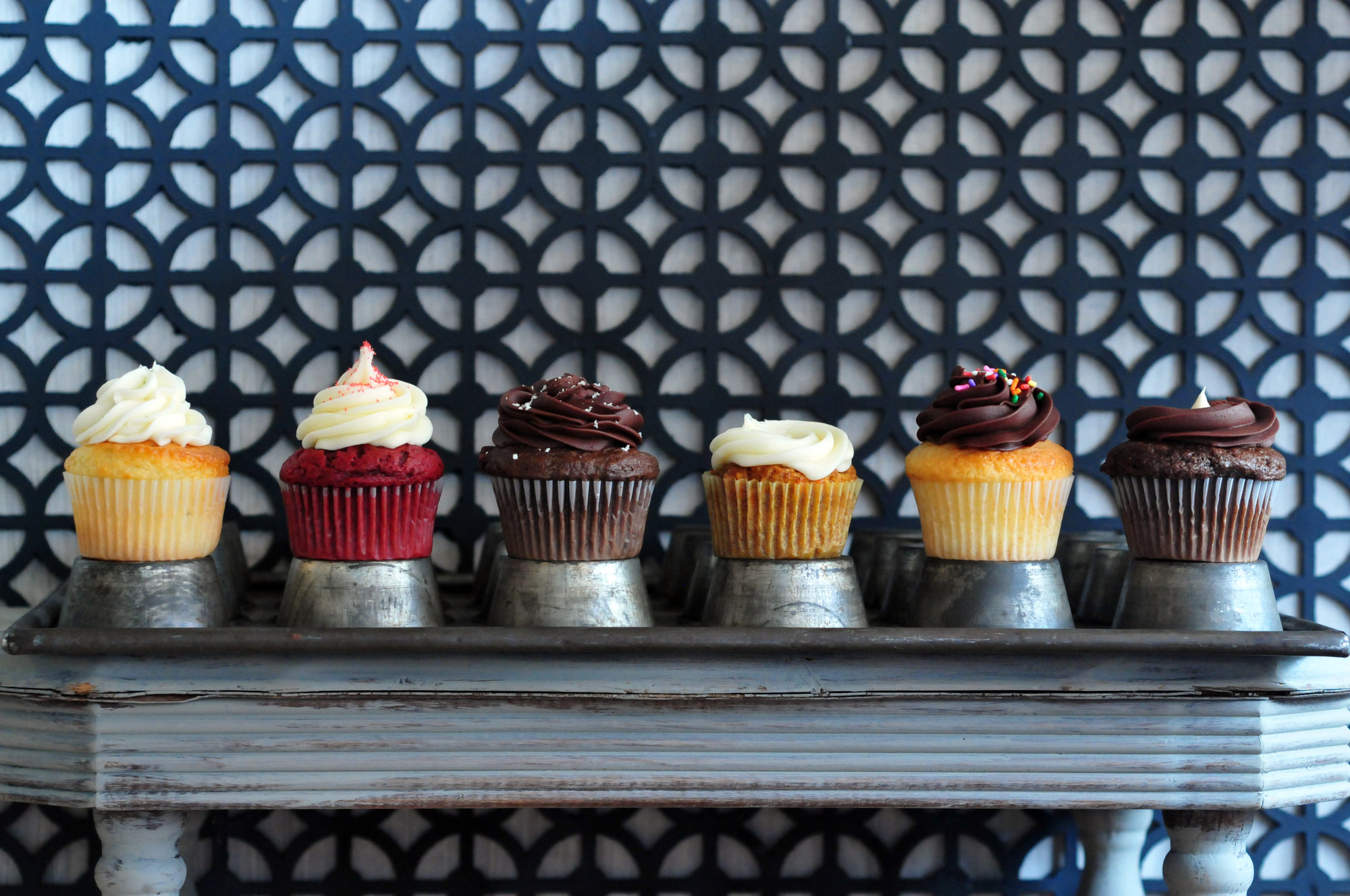 The Dripolator Coffeehouse
The Dripolator is the perfect place for coffee in Black Mountain, and they also have some vegan and gluten-free options on their menu. This Western North Carolina coffee shop often has a line out the door. They serve frappes, smoothies, and pastries along with their usual coffees. There are also oat milk options if you are lactose-intolerant.
Sake Sushi
Black Mountain takes pride in its sushi restaurants, like Sake Sushi. On this delicious menu you can find bento boxes, noodle entrees, and sushi rolls. Fried tofu, spring rolls, gyoza, and edamame are popular sushi appetizers. They also have a number of lunch specials along with their traditional sushi. If sushi is not your thing, do not fear, there are also various seafood dishes and things like yellow chicken curry to warm your belly.
The Bush Farmhouse
This is one of the newest and more unique restaurants in Black Mountain as it serves up South African cuisine! There is dinner, lunch, and breakfast on the menu which sees quite a bit of exotic but delicious meals! Their classics include sausage rolls, french toast, and eggs, but there are more exotic dishes like bunny chow (curry served in a hollowed-out loaf of bread), and malva pudding (a traditional, creamy, sticky, apricot-baked dessert).
Their reviews are absolutely stellar and so is their menu. In addition, you can enjoy some great beer and occasionally live music. Keep an eye on the website to ensure they are not closed for private parties.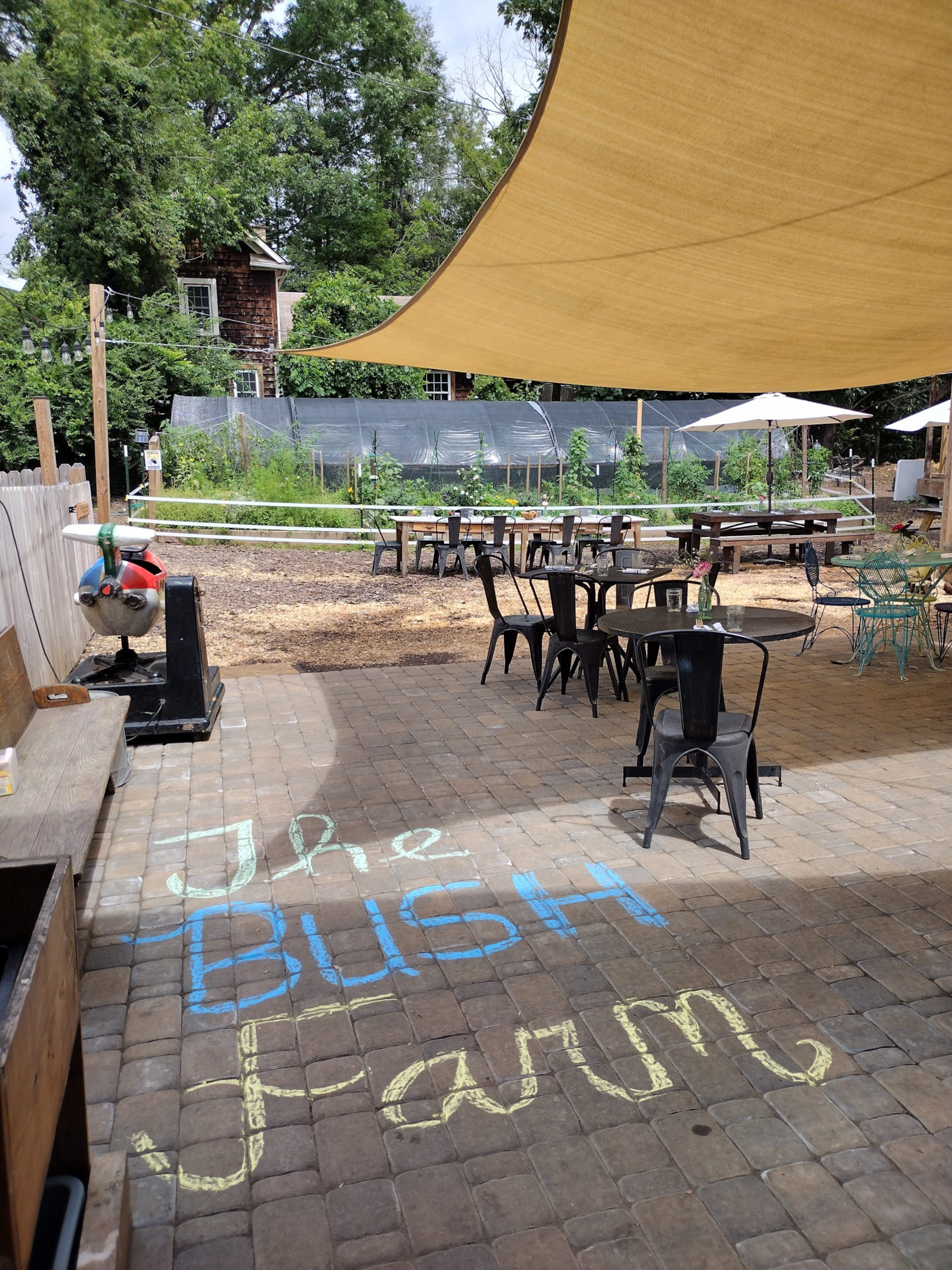 Pizza Machine Black Mountain
The Pizza Machine in Black Mountain is one of the local favorite stops to grab some pizza. Enjoy local beers and grab a seat at their outdoor seating picnic tables to enjoy your meal. On their specials menu you can even choose your own topics.
Fresh Wood Fired Pizza & Pasta
Black Mountain pizza is very popular, and this restaurant in Black Mountain specializes in artisanal pizza. Wood-fired pizza is just one of the best things that restaurants can offer to their patrons and we strongly recommend Fresh Pizza for this very selection. Ingredients are sourced from local farms for Fresh Pizza, so they will live up to their name; they do indeed have the freshest pizza.

Thai Basil
If you are anything like us, then you love Thai food above all, and Black Mountain certainly does not disappoint in this department. This small restaurant might seem unassuming, but its soups, rice, salads, and Thai noodles are incredible. Even their traditional Pad Thai, which can be gluten-free on request, and Pad See Ew are to die for.
Some other fan favorites at Thai Basil can include spicy eggplant, green and yellow curries, and pineapple fried rice. For seating they have a walled-in courtyard, or smaller indoor rooms where dining is more private.
With the unique atmosphere and wonderful food, it is only an added bonus that their food is also budget-friendly. The chili pepper icon on the menu will clearly indicate where the spicy things are.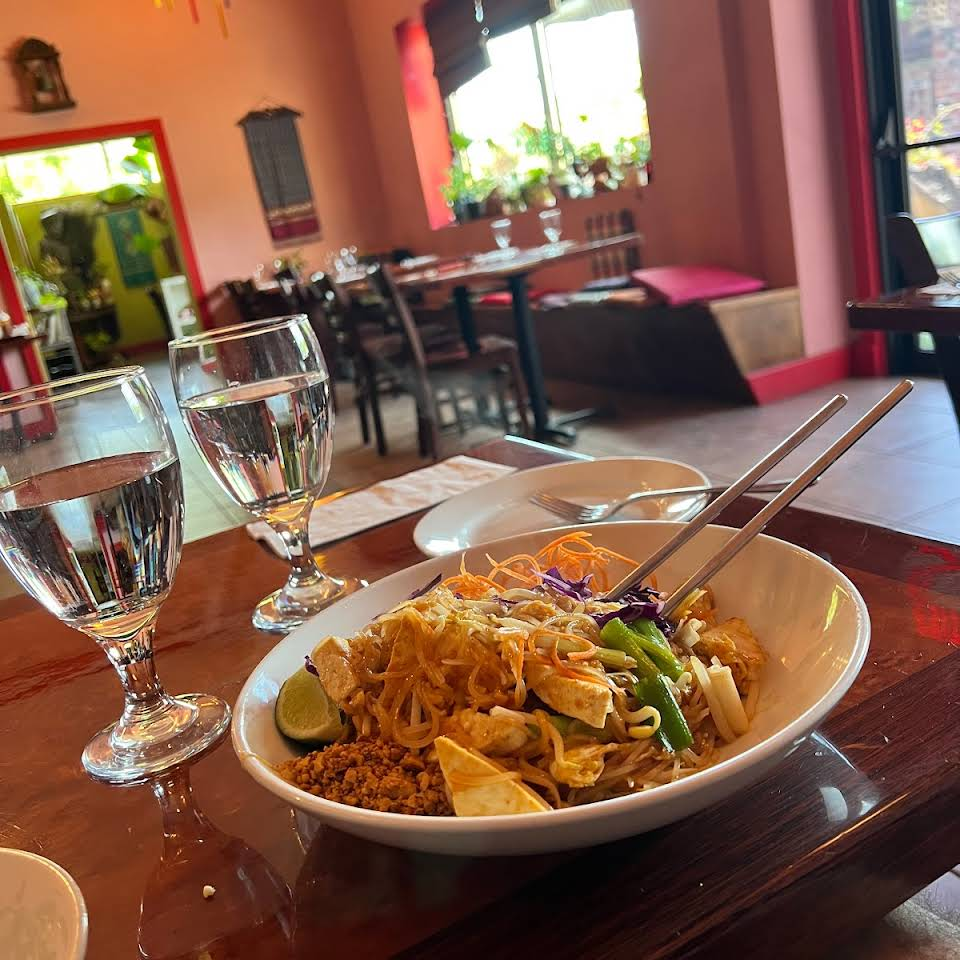 Black Mountain Kitchen & Ale House
The Black Mountain Kitchen & Ale House is one of the best Black Mountain restaurants where you can grab a bite and enjoy some craft beer. Across the street from the restaurant is the Black Mountain Brewing company which also belongs to the Kitchen.
The Black Mountain Kitchen specializes in Southern dishes like a hand-held, burgers, wings, and fried chicken. Both outdoor and indoor seating is available.
Cousins Cuban Cafe
What is better than rich dark Cuban coffee and authentic Cuban cuisine? These are the staples you will find at Cousins Cuban Cafe which remains one of the best restaurants in Black Mountain. This is one of the smaller establishments in Black Mountain, NC, but it is full of family recipes brought to WNC by cousins who grew up in Miami, Florida.
Lunch and breakfast are available at Cousins Cuban Cafe where you can indulge in sandwiches, salads, bowls, tapas, and a number of gluten-free options. Their food is delicious and their Sunday morning guava mimosas hit the spot just right with some beans, mojo pork, and fried plantains.
At this Black Mountain restaurant you will need to place your order at the counter and then grab a seat while you wait. You can find this restaurant in downtown Black Mountain.
Que Sera Restaurant Black Mountain
This is one of the most popular restaurants in Black Mountain, especially for dinner. Patrons love their Southern Cuisine and seafood so much that you will be required to make a reservation. There is also an oyster bar, and you can start your meal with veggie and seafood dishes before you undertake the entree. If you do not enjoy fish, you can also find burgers and chicken dishes on the menu.
Que Sera is one of the closest to a 'fine dining' restaurant you will encounter in Black Mountain, but you will not have to wear your Sunday best to gain entry. The town is casual, and so is the dress code here, but do not let that discourage you. You will find great food and great service here.
Trailhead Restaurant & Bar
Trailhead Restaurant & Bar is where you will find Black Mountain locals. Beware, that the decor here screams dive bar, and there are many local brews and grub lunches on offer. It serves the perfect meal to fill you up after a long hike.
Casual dining is the name of the game, whether you are coming for lunch or dinner, and prices are as fantastic as the enormous portions. Their dinner menu consists of entrees named after the most breathtaking Black Mountain, NC, waterfalls and hikes, but if you aren't all that hungry, you can try one of their famous sandwiches instead.
The Trailhead is of the highly child-friendly Black Mountain restaurants where kiddies meals are available. In addition, you can also find vegetarian, vegan, and gluten-free meals here, along with glorious burgers. To name but a few of their famous waterfall and hike meals are the Linville Falls (a brioche bun with a chicken breast, provolone, and garnish), Hickory Nut Falls (steak served with hand-cut fries, grilled asparagus, and chimichurri), and Black Mountain Chili.
Berliner Kindl German Restaurant
Berliner Kindl is the best Black Mountain restaurant to find authentic German food. Their wine selection also presents some great German wines. Of course with any German restaurant there must be sandwiches sporting German meats. There are also classic schnitzels and German sausage platters.
Open Oven Brunch And Bakery
It simply wouldn't be possible to talk about the best Black Mountain restaurants and not mention the Open Oven Brunch and Bakery. In fact, this restaurant is so popular, especially for breakfast in Black Mountain, that a line forms around the block. Classics like waffles, eggs, avocado toast, and omelets are popular. There are several sandwiches on offer for lunch.
You will also find kiddies meals like grit cakes, or vegan options to enjoy while you sit inside and enjoy your meal. Due to its popularity, Open Oven does not take reservations, so it can be difficult to find seating. It is thus best to come early and plan ahead. Recently, a bar area has been opened on the rooftop with outdoor seating and a unique atmosphere for Black Mountain. Enjoy their extensive wine selection and occasional live music.