It has become all the more evident in recent years that nature is a necessity. And a great way for everyone to experience nature at its finest is to take some of the spectacular hikes in Portland. One of the undeniable benefits of living in Portland is the awesome hikes in the area.
One of the biggest urban forests in the USA is located in Portland, and there are more than 80 miles of hiking trails in this area. You can choose from one of the many easy hikes to a more challenging hike depending on your skills and fitness level.
While Portland is great for outdoor enthusiasts, you can even find sequoias and redwoods inside of the city limits, but of course the best trails are in the surrounding areas. We have compiled a list of the best hikes near Portland Oregon for you to consider.
Tips for Hiking Portland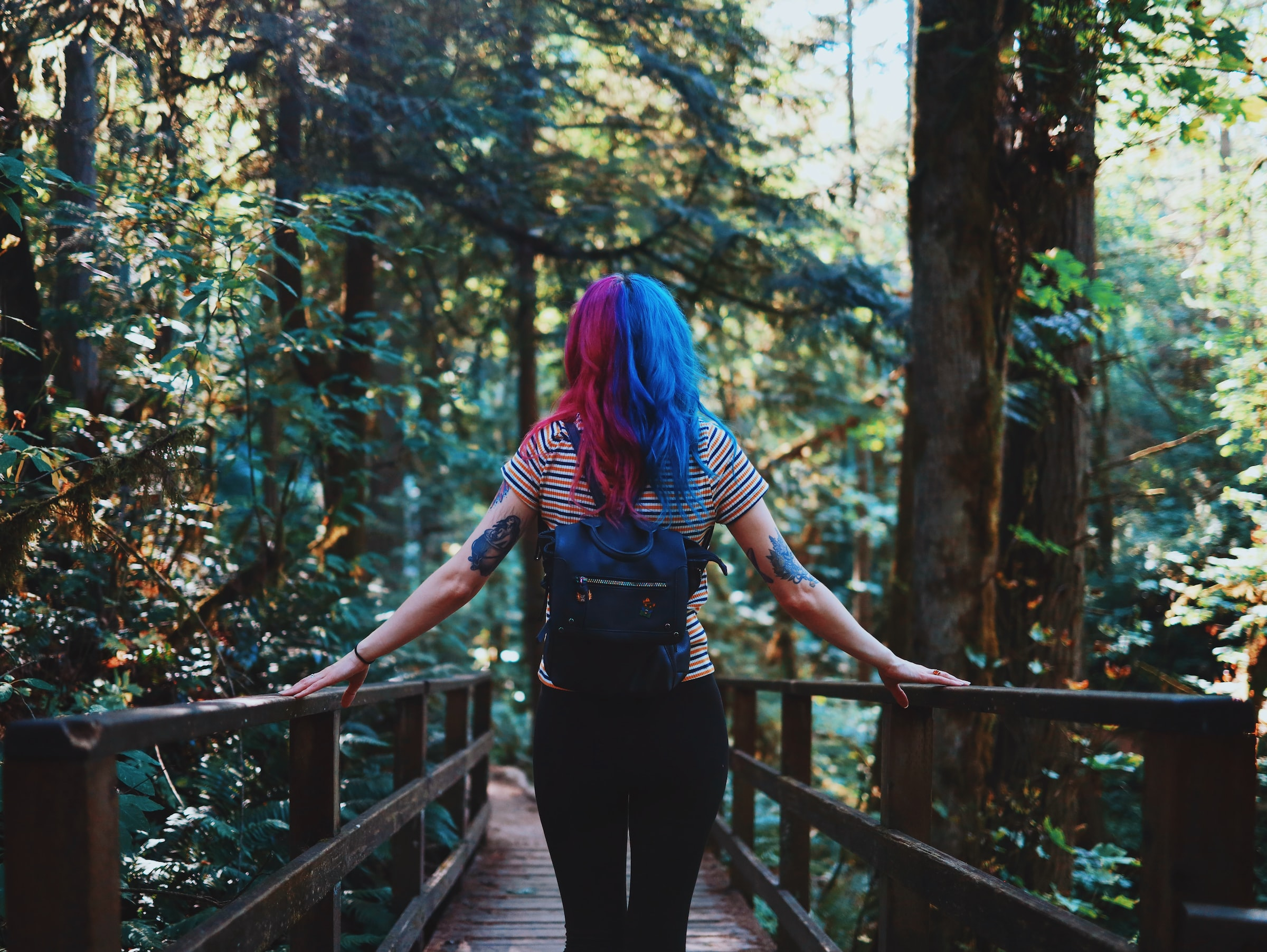 Leave No Trace
Follow the Leave No Trace hiking rules so that you can help care for the land.
Wear Layers
Do not put too much faith into the weather forecasts, always be prepared for unexpected weather conditions. Wear layers as these can be removed and added as needed.
Hiking with Pets
Dogs are usually allowed on Portland hiking trails, but it is essential that you follow the rules when hiking with your pets. You will have to pick up after them, and you must keep them on a leash.
Wear Good Hiking Boots
Even when trails are well maintained it is still essential to have good hiking boots that have good traction as terrain can sometimes be tricky in nature.
Use Reusable Water Bottles
Some kind of reusable bottle is ideal, especially when it can keep your water nice and cold.
Sun protection!
We highly advise both sunscreen and hats should be utilized efficiently to protect hikers from the sun. Even on overcast days the dangers of sun exposure are real.
Best Hikes Near Portland Oregon
Multnomah Falls
The Multnomah Falls is an easy 2.4-mile hike that has only an 800 feet elevation and is definitely one of the best hikes near Portland because it leads hikers to the most famous Oregon waterfall.
Multnomah Falls is one of the most popular hikes near Portland and the trailhead is only 30 minutes from downtown Portland. This combination means that crowds are likely on this hike. This trail has paved paths which makes it family-friendly, and even the switchbacks are easy to traverse.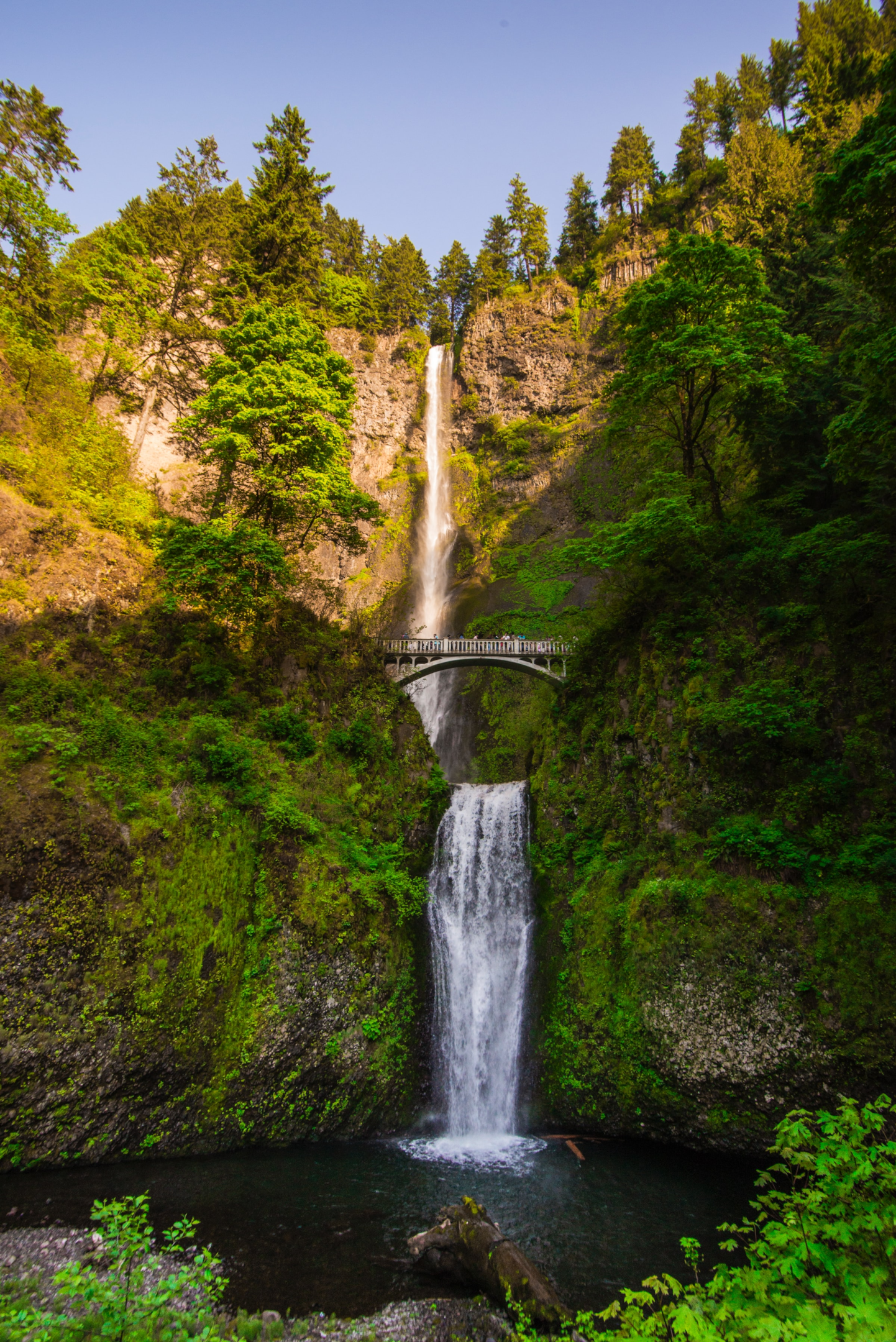 Warrior Point Hike
This is an easy 6.5-mile out-and-back hike with no elevation gain. The Warrior Rock Lighthouse Point Trailhead provides a great change of scenery and some opportunities for wildlife viewing. It is one of the less popular Forest Park trails and is therefore not as crowded as one might expect.
This trail begins on the beach, then goes along a sandy riverside to a dirt road that takes you to a charming forest. Once you reach the Warrior Rock Lighthouse you can picnic on the shore and take in the spectacular views.
Smith and Bybee Wetlands Trail
This trail had no elevation gain, is only 2 miles long, and is classified as easy. The Smith and Bybee Wetlands are the largest wetlands in the US, and this pleasant hike follows these wetlands. If you want to do some bird watching it is best to visit during the spring months.
Tryon Creek Triple Bridge Loop
Tryon Creek is an easy 3.5 mile loop hike with only a 500-foot elevation gain. This trail is only 6 miles outside of Portland and leads through a moss forest in Tryon State Park. The thick native plants, ferns, fungi, and moss makes for a truly beautiful hike.
Some of the wildlife that you will likely see along the trail leading through the park are rabbits, foxes, deer, and coyotes. This is a well-marked wide trail that leads toward the edge of some neighborhoods before leading back into the park.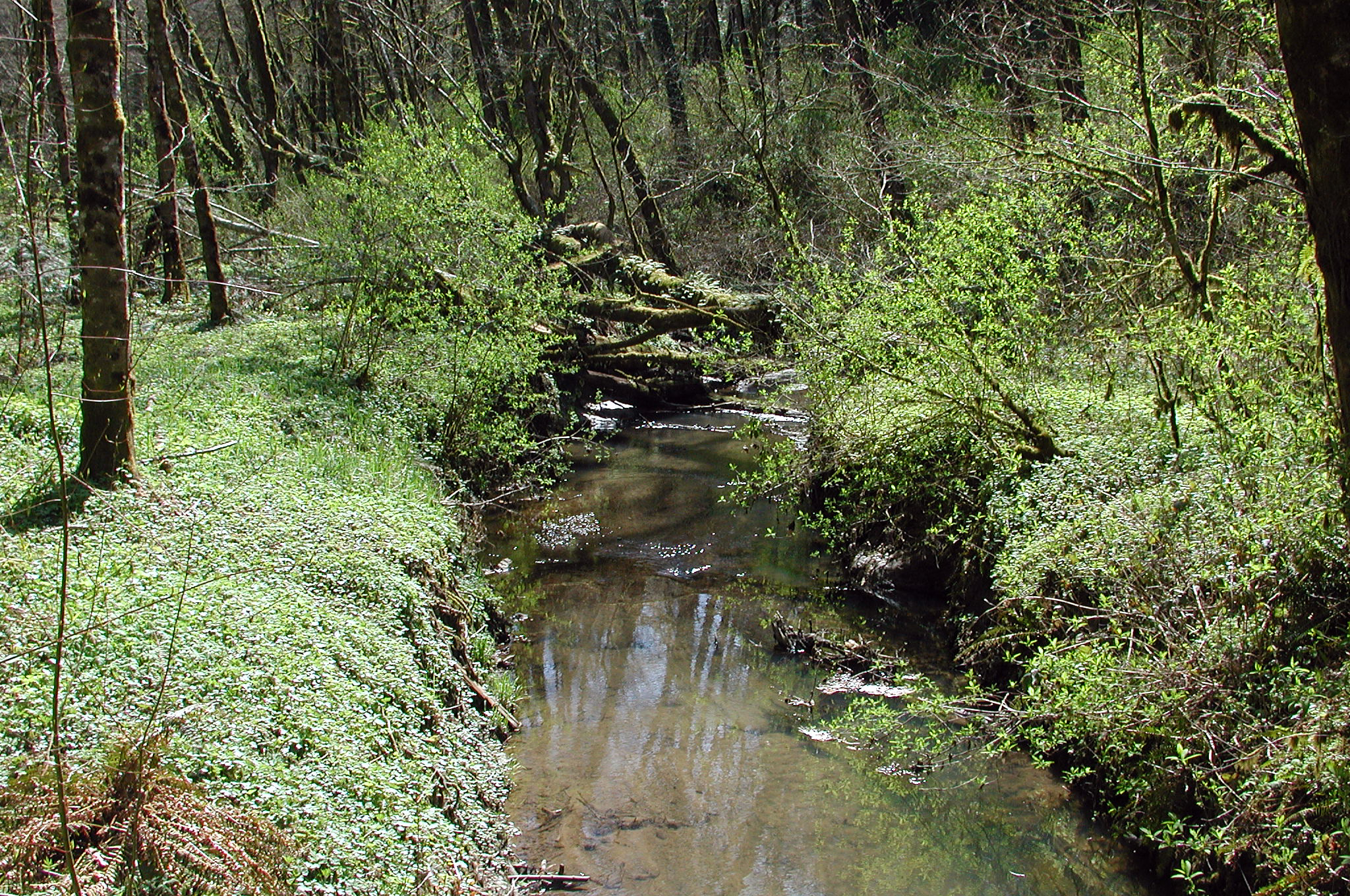 Eastbank Esplanade Loop Trail
This is an easy 2.5-mile hike with no elevation gain. This is yet another paved path trail that is suitable for the whole family. There are really amazing views of Portland along this trail along with some of the most scenic bridges in the area. This trail is exceedingly popular so it does get quite crowded, make sure to get there early. During rush hour you can find quite a few mountain bikers on the trail. If you want to see the cherry blossoms blooming you will need to visit in March/April.
Redwood Trail Loop
This is an easy 1-mile loop hike. As we have mentioned, Portland has both sequoias and redwoods within city limits, and a good way to view some of these is the Hoyt Arboretum section of the Redwood Trail Loop. On this part of the hike you will also have access to the Redwood deck which gives you a bird's eye view of the redwood grove.
There is some space where you can enjoy a picnic and there are benches to rest your legs. At times, the Redwood Deck might be reserved as it is a popular wedding destination. However, when it is open it is a great place to do some bird watching.
Dogwood Wild Cherry Loop Trail
This is an easy 2.5-mile trail with only a 500-foot elevation gain. The Dogwood Wild Cherry Loop is a beautiful hike that leads through the majestic Forest Park. The trail is quite wide and mostly comprised of hard-packed dirt.
This is one of the best hiking trails in Portland to take during spring months. It becomes peppered with spring blooms like flower currants, Oregon grapes, Indian plums, wood violets, trilliums, and fringe cups. There is a public table at the end of the trail where you are welcome to picnic.
Remember that Forest Park gets quite busy over weekends, so it is best to attempt hikes in Forest Park on weekdays. During the winter months this trail becomes quite muddy and can be treacherous when it has been rainy.
Springwater Corridor Trail
This is an easy 3-mile hike with around 22 feet of elevation gain. The Springwater Trail leads through the Oaks Bottom Wildlife Refuge which guarantees great bird-watching opportunities along a nice stroll through a wetland. Additionally, the trail follows the Willamette River which is a great natural habitat to traverse.
Powell Butte Loop Trail
This is an easy 4.5-mile loop with a 600-foot elevation gain. The Powell Butte Loop Trail displays spectacular views of both Mount St Helens, and Mount Hood.
Powell Butte provides many trails to choose from which include gravel, paved, and dirt trails. Any of these routes would be a complete win. Along any trail you see some of the most beautiful parts of the park, and in the springtime many of the trees will flower.
Forest Park Ridge Trail
This is an easy-to-moderate 3-mile trail with an 860-foot elevation gain. One of the best hikes in the area that provide an amazing view of the St. Johns Bridge is the Forest Park Ridge Trail. The trail leads through a magnificent evergreen forest and ends on a fire road.
If you are following a GPS to get to the trailhead please note that the outcrop the GPS leads to is not a parking area. You can park across the St. Johns Bridge instead. Where the GPS leads are no sidewalk or easy way to get to the trailhead and the walk there is actually quite dangerous. The parking area across the bridge is much safer and provides an additional fun adventure.
Mount Tabor Blue Loop Trail
Mount Tabor Blue is an easy 2-mile hike with no elevation gain. Portland is one of only a few places in the world that has a volcano (extinct Cinder Cone Volcano) within city limits. Although the volcano is dormant, the views from its summit are breathtaking.
You can also pack a picnic and watch the sunset over Portland. Markers are color coded so that trails are easy to follow.
Maple-Wildwood Loop Hike
This is an easy 6.3-mile trail with an 860-foot elevation gain. While many of the other trails on this list are more beautiful in the springtime, Maple-Wildwood Trail is best during the fall months.
The trail goes through the heart of an old-growth forest that provides a truly relaxing and breathtaking experience. Crowds are common due to the popularity of the trail. This is another trail that can get quite muddy during winter and fall months.
Council Crest
Council Crest is an easy to moderate 3.3-mile hike with an 820-foot elevation gain. This hike serves as a great workout due to its elevation gain. This hike near Portland leads visitors through a beautiful old-growth forest to an idyllic neighborhood with a spectacular viewpoint.
This viewpoint at Council Crest is the highest viewpoint in Portland from which you can see Mount Rainier, Mount Adams, Mount Hood, and Mount St. Helens. It is a truly breathtaking viewpoint for sunsets.
It is important to take your time on this trail due to the elevation gain over a short distance. On the way there are quite a few interpretive signs which can help hikers learn something interesting along the way.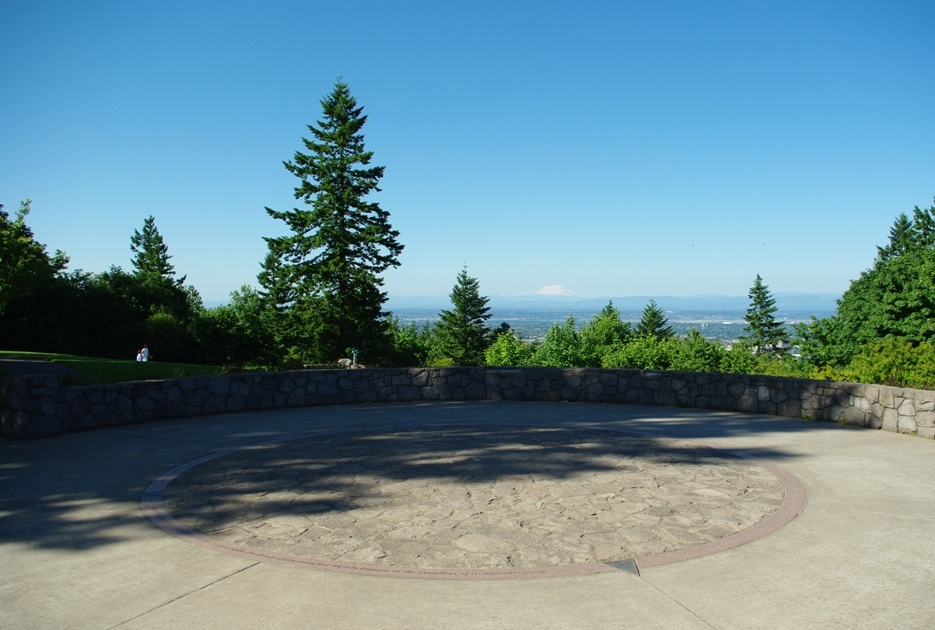 Marquam Trail Nature Park Loop
The Marquam Trail is an easy to moderate 6.2-mile trail with a 1000-foot elevation gain. This hike is ideal for nature lovers and anyone interested in native flora. Only a few staples along the way are big-leaf maples, vine maple, western red cedar, and western hemlock.
As one can imagine, this trail, which runs through the Marquam Nature Park, is quite spectacular during the fall months, however, do not let that distract you too much from other trail features like the Marquam Mosaic.
The 4T Trail
This is an easy 4-mile hike with a 1,600-foot elevation gain. The name of this trail refers to the four ways in which the trail relies on: a trolley, a trail, a tram, and a train.
The hiking portion of the trail is a maximum of 4 miles can be started from four different points depending on the hiker's preference: South Waterfront, Oregon Zoo, OHSU, or downtown Portland.
The tram portion costs are $5 per person and offer some of the most amazing views of Mount Hood. The tram is only feasible if you are taking the hike in a counter-clockwise direction. There is also a nearby farmer's market that you can enjoy after the hike.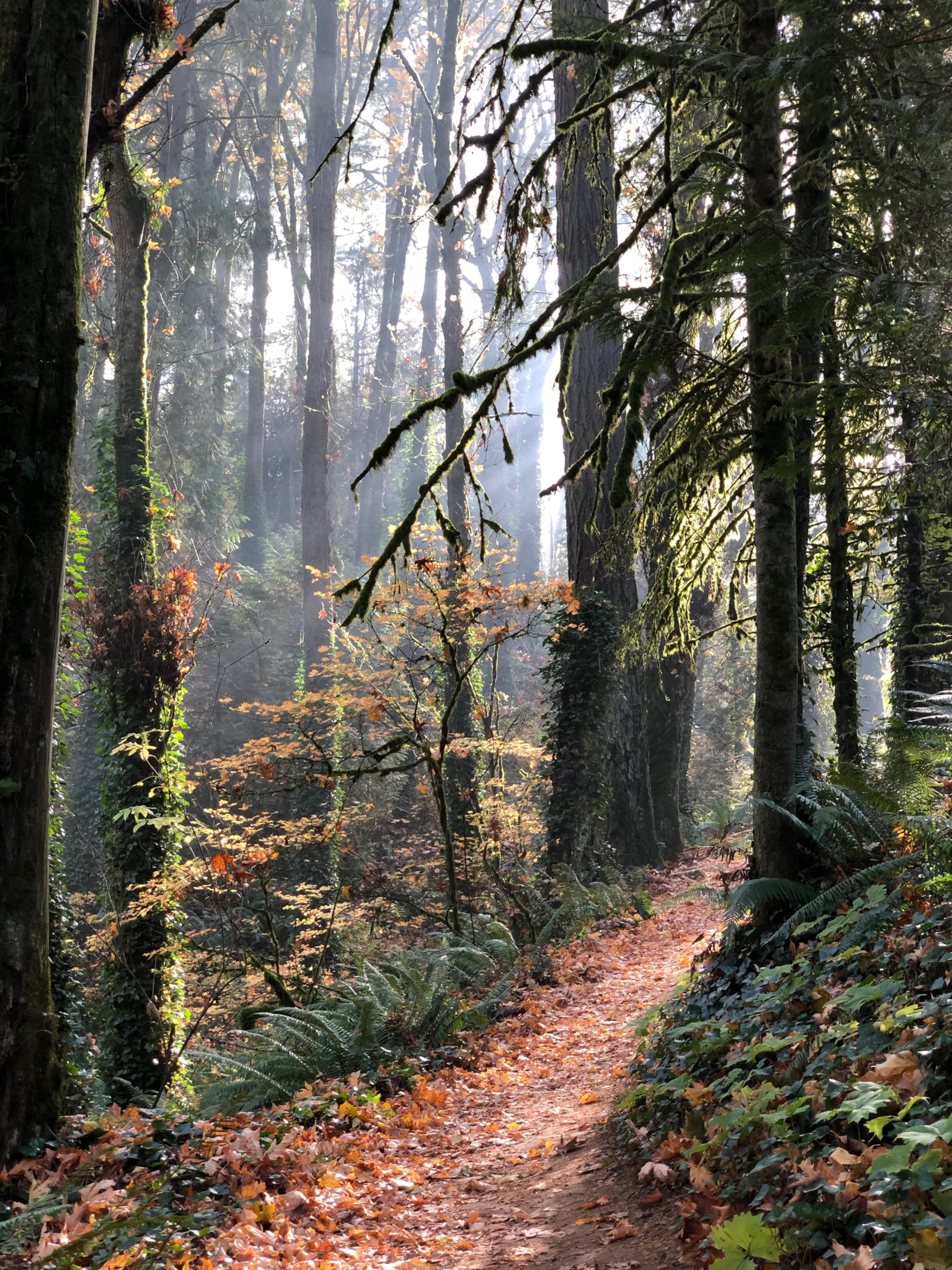 Lower Macleay to Pittock Mansion
This is an easy to moderate 5-mile trail with a 920-foot elevation gain. Pittock Mansion is one of the most amazing viewpoints in Portland which makes this a hugely popular Portland hike.
The trail begins at the Lower Macleay Park Trailhead and leads past a creek that runs along a lush forest. In addition to a plethora of ancient Douglas-first hikers can also see the Witch's Castle on this trail before it ends at Pittock Mansion.
The trail starts off being mostly flat until you reach the castle. At this point the trek turns uphill and features some switchbacks. The reward at the end of these is the spectacular view from Pittock Mansion. As far as hikes near Portland go, this one is very popular, so you can expect crowds.
Hoyt Arboretum's 30-Minute Loop Trail
The Arboretum trail is an easy half-mile hike. There are a great many hiking trails to choose from in this area, although this loop trail is particularly breathtaking and leads through the magnificent surrounding forest and gives hikers a good idea of what to expect from other trails in the area.
You will begin at the Stevens Pavillion and hike through a spruce forest before emerging at the Red Pine Collection where you walk through fir tree hedges before the trail loops back to the visitor center.
The Pavillion is across the road from the visitor center of the Hoyt Arboretum where there is a small parking area which will fill up fast on weekends, so we suggest you come early in the morning or try a weekday. The Hoyt Arboretum features over 6,000 trees with about 2,300 different species spread across 12 miles worth of hiking trails.
It is important to note that bicycles are strictly forbidden on this trail, so if you like having walking trails without cyclists then this is a great option.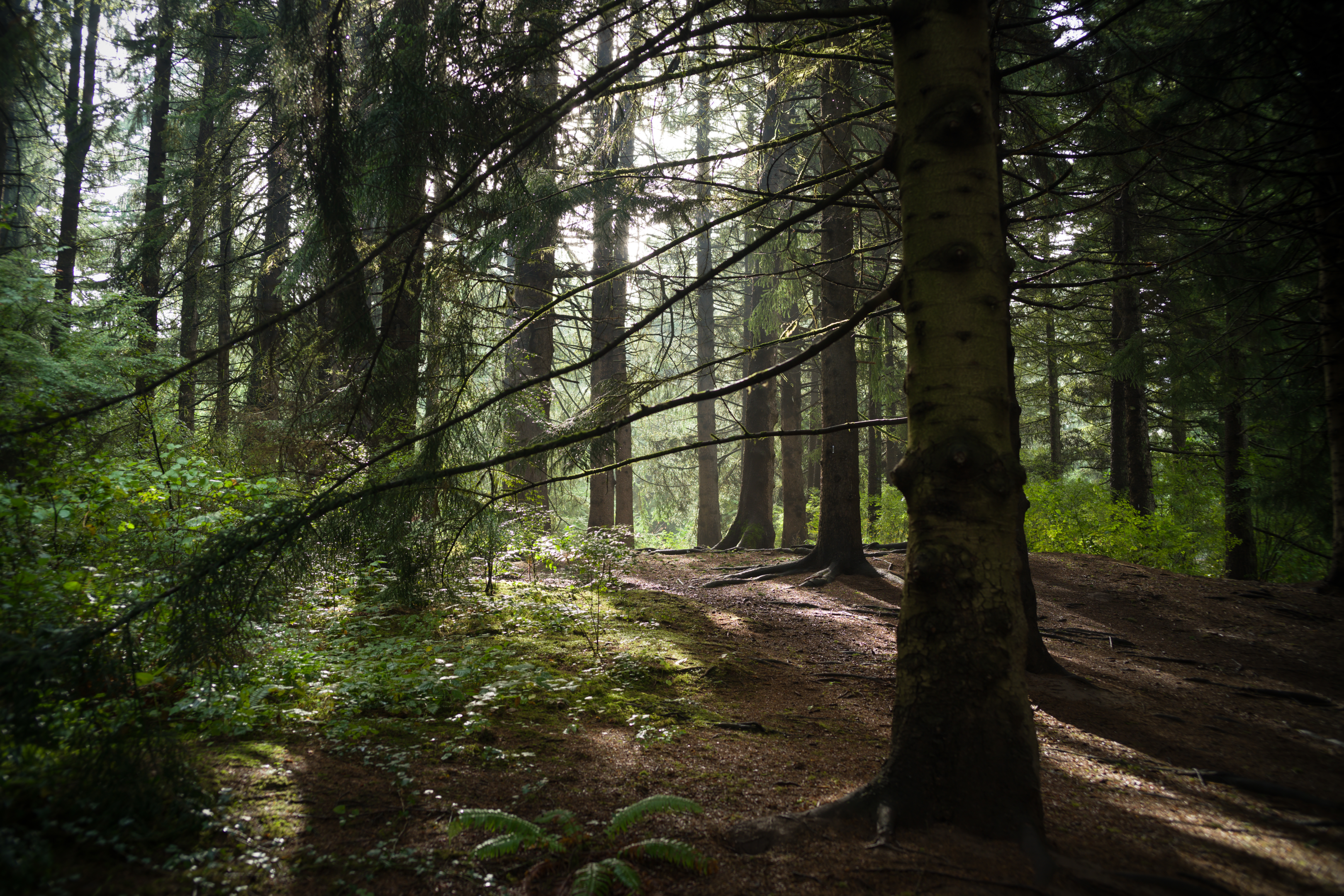 The Wildwood Trail
The Wildwood Trail is an easy to moderate trail that can range up to 30 miles depending on the distance that the hiker chooses, and the overall elevation gain is around 2,700 feet.
The Wildwood Trail is a hike near Portland that can feel entirely removed from the city despite being just a few minutes drive from downtown Portland. The trailhead is close to the Vietnam Veterans Memorial in Washington Park and comes out in Forest Park. The trail leads from the starting point through a dense forest and over the Barbara Walker Crossing which is breathtaking, especially in the fall.
Hiking in Bend, Oregon
Columbia River Gorge
Not many people realize that the Columbia River Gorge is the largest Scenic Area is the USA.
The Gorge gives a wide range of scenery including rainforests, desert landscapes, scenic waterfalls, and alpine meadows. You can explore this magnificent landscape either on foot or by car. It is home to the Historic Columbia River Highway was the first highway in the stated that was designated as a National Historic Landmark, and today is known as the "King of Roads".
The Columbia River Gorge is home to various wineries that can be explored, or you can spend a weekend in Hood River. Whatever you choose, the Gorge will not disappoint.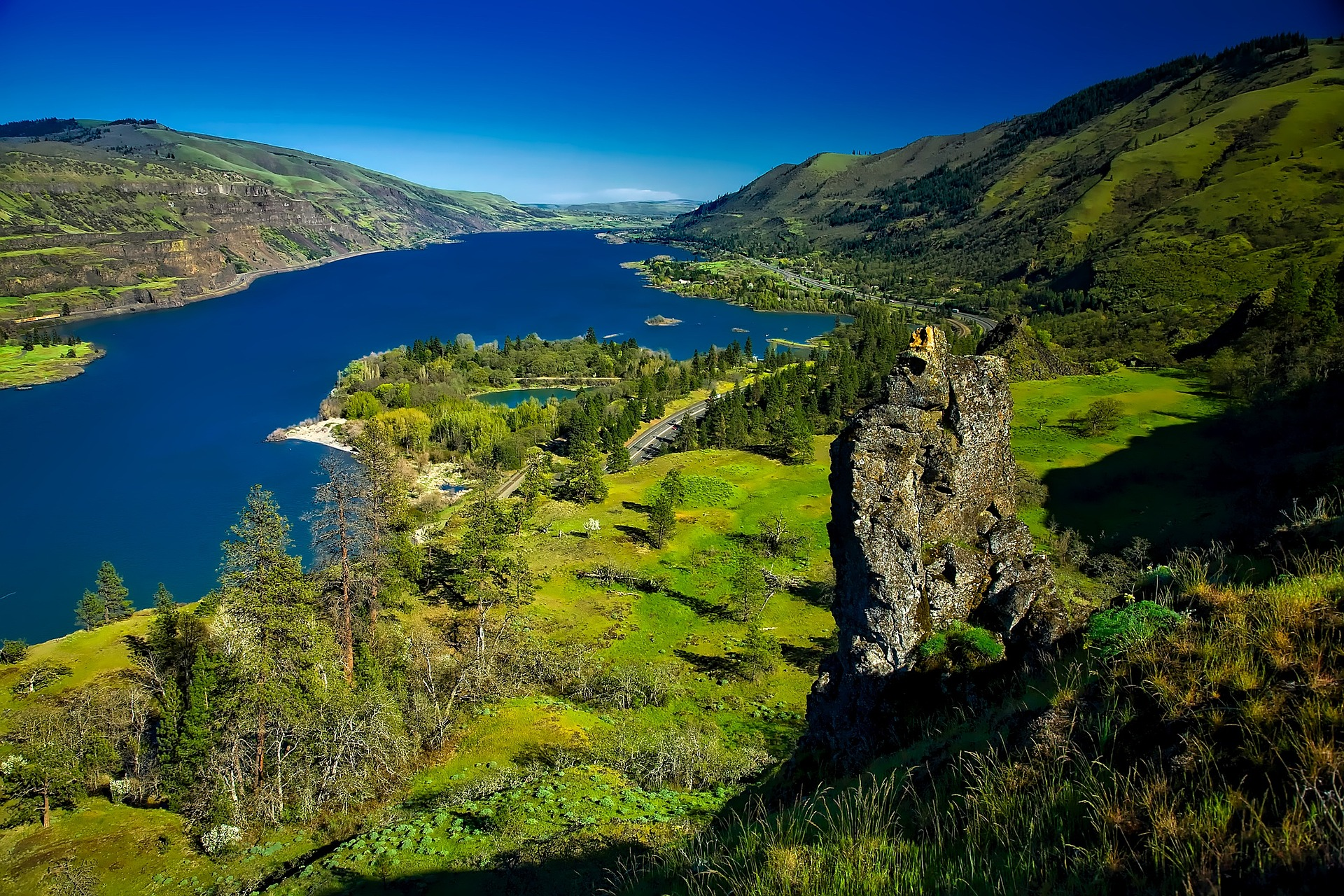 Mount Hood National Forest
The Mount Hood National Forest is an extremely popular destination in Oregon. Mt. Hood itself is the fourth tallest volcano in the Cascade Range, and the tallest volcano in Oregon.
Our three top pics for attractions to view in the national forest include the Elk Meadows, Paradise Park, and McNeil Point. A favorite hiking trail of the many Mount Hood hikes is the Tom, Dick and Harry Trail. It can be found near the Government Camp which is very close to Portland. This attracts major crowds during the summer months.
To avoid crowds try to go early morning or on a weekday. This trail passes Mirror Lake and provides some of the most iconic views in the area. No wonder Mt. Hood is the third most frequently climbed mountain in the entire world.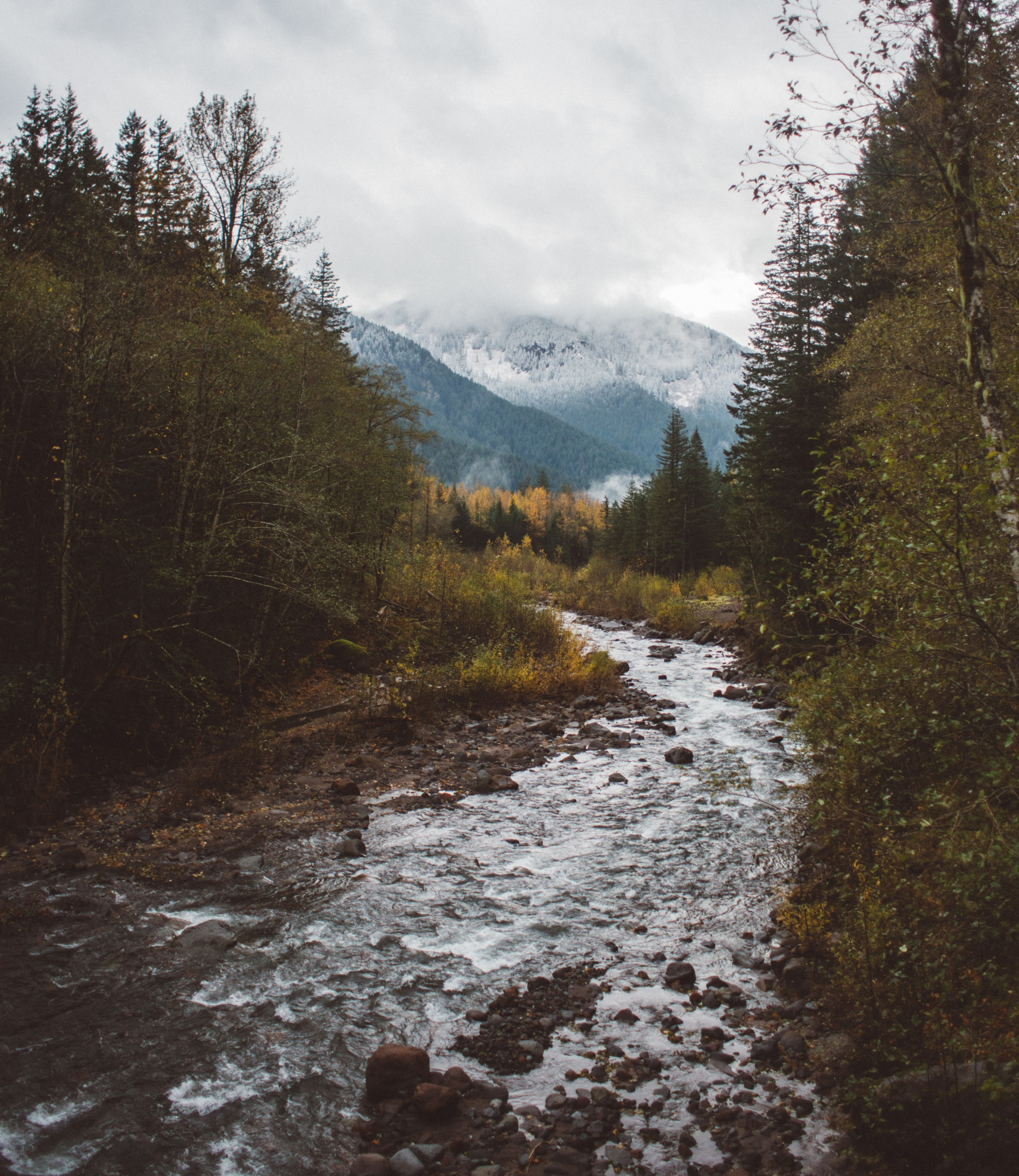 Best Waterfall Hikes Near Portland
Proxy Falls
Proxy Falls is one of the most easily accessible waterfall hikes near Portland. Proxy Falls is a loop trail around 1.5 miles in length. It takes hikers through lush forests and part two waterfalls. The first is the Lower Proxy Falls.
Proper hiking shoes are essential for those who want to get a little closer to the falls as the terrain can be slippery. The second stop is the Upper Proxy Falls and should not be skipped on your visit to this trail.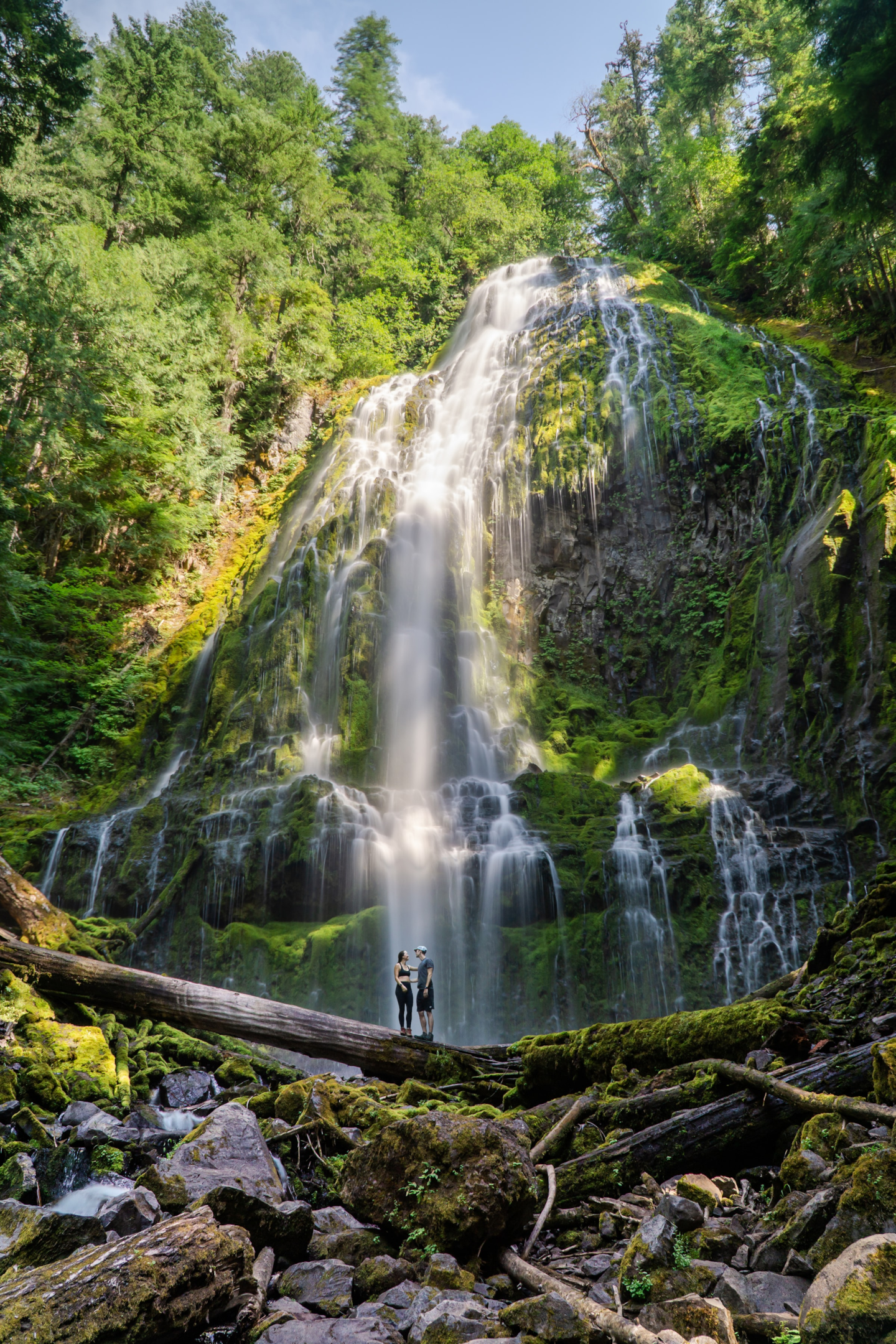 South Falls (Ten Falls Loop)
The Trail of Ten Falls is truly epic as it takes you past no less than ten waterfalls within less than 8 miles.
If you can only do one waterfall though, we do recommend South Falls because of its breathtaking beauty. You can also walk past the water curtain which is a rare treat.
The Silver Falls State Park is the biggest in Oregon and spans around 9,000 acres. Due to the number of waterfalls within the park it is often seen as the cherry on top of the state park system.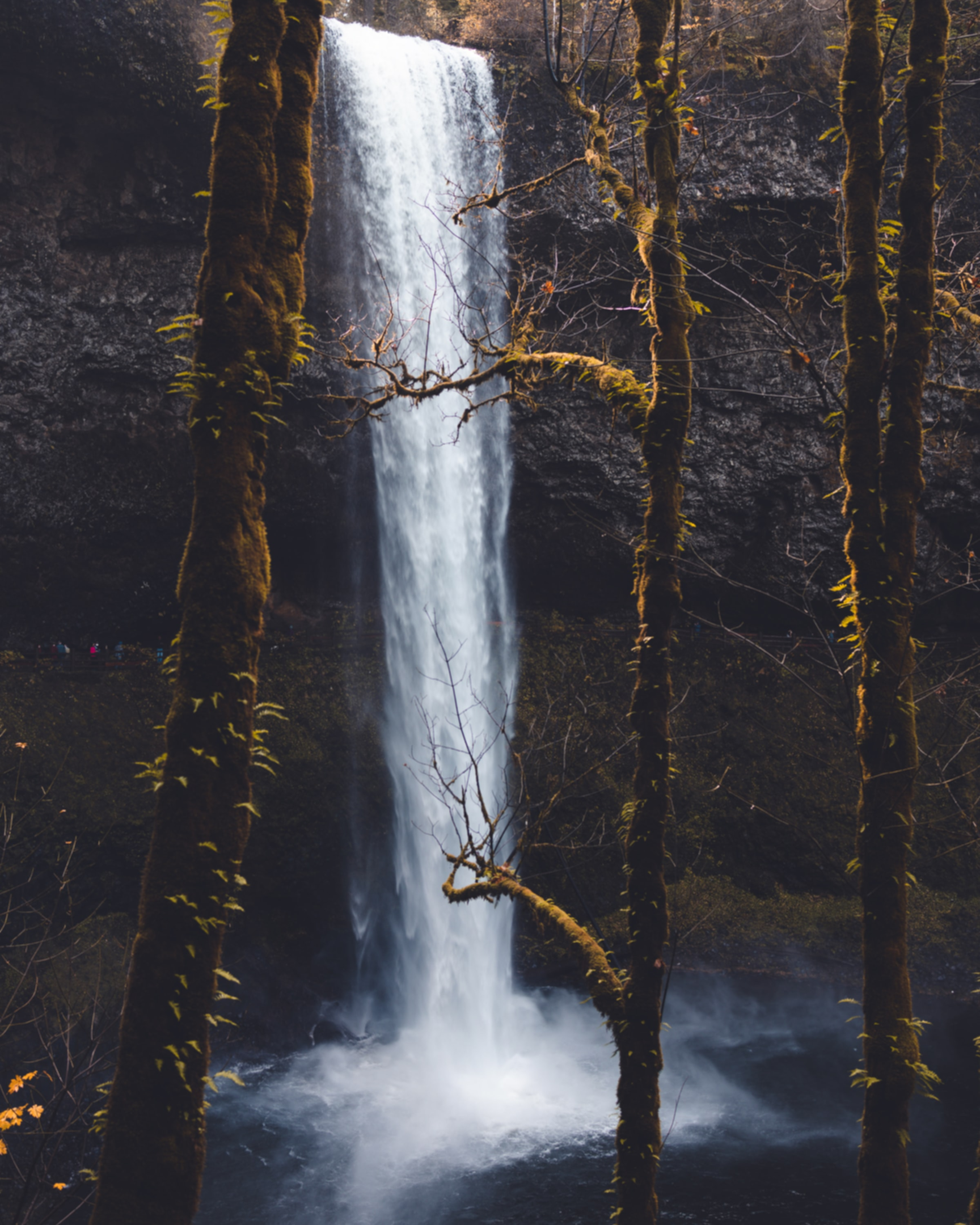 Punch Bowl Falls
The Eagle Creek Trail in the Columbia River Gorge is home to the Punchbowl Falls which is around 2 miles into this hiking trail. The name comes from the shape of the pool that the water falls into at this location. During the summer months you can expect a crowd, and although swimming is allowed, cliff jumping is strictly forbidden and may subject you to a fine of around $300. When hiking Eagle Creek and Punch Bowl Falls it is important to check weather and trail conditions in advance. Fires in Eagle Creek can see both trails closed for extended periods of time.