Although the best BBQ in Nashville is not quite what you expect to find in Memphis, Nashville finds itself in a strategic position based on three locations at the end of the main interstates around Nashville, TN. These locations converge in Nashville and bring with them their own unique BBQ flavors and experiences that can be found in Nashville. This might include Memphis dry ribs, Alabama white sauce smoked chicken, St. Louis-style ribs, and various smoked meats.
Although this article discusses the 'best barbecue restaurants' in Nashville, TN we must admit that readers might have different preferences, and it is important to also remember religious dietary restrictions when looking for barbecue restaurants.
Rippy's Bar & Grill
The story of how Rippy's Bar & Grill came to be seems quite unbelievable, but regardless, a bond broker by the name of Jeff Rippy had a habit of venturing into the alley behind Tootsie's Orchid Lounge to smoke pork ribs for his customers and friends in an old-school charcoal grill. He was eventually given the opportunity to move into an expansive corner building across from Bridgestone Arena.
Today Rippy's is always jam-packed and live music can be heard throughout. Smoked chicken and pulled pork are all on the menu including an expansive rib production. If you want to combine live entertainment and barbecue then this is exactly the barbecue joint for you.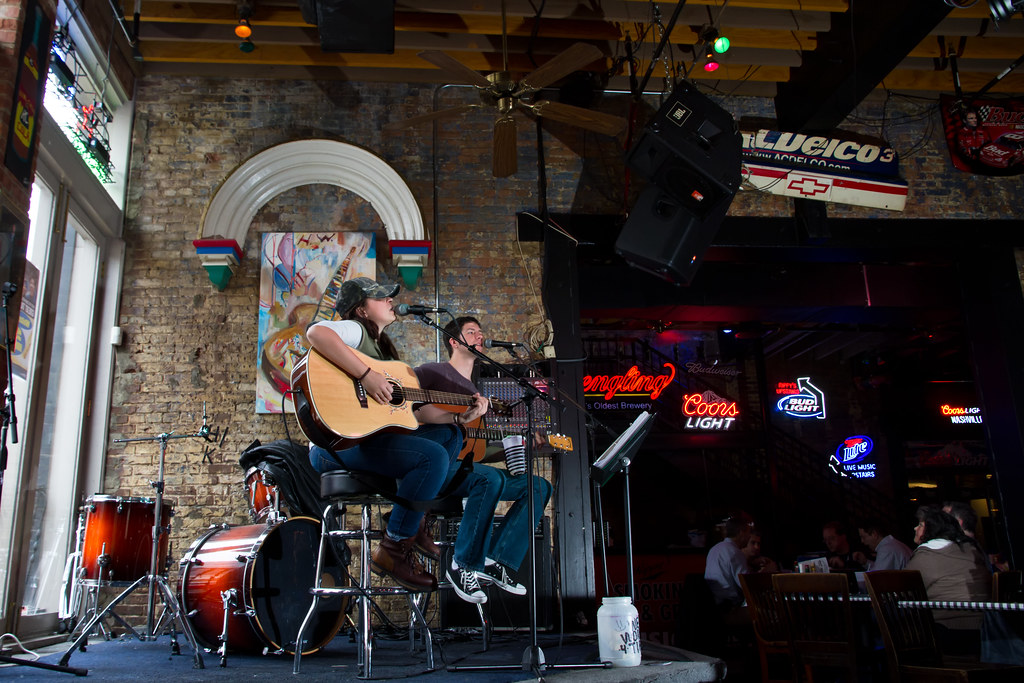 Honeyfire Barbeque Co.
Most of the barbecue sauce that can be found on sale in stores plays with the delicate balance between heat and sweet. Honeyfire has embraced this balance between spicy and sweet. Anything from sticky sweet and smoky ribs or smoked chicken tossed in their delectable BBQ sauce, Honeyfire has something for everyone. In addition there are a number other extravagant sandwiches on the menu, including candied bacon, pimento cheese, fried green tomatoes, and pulled pork. Their pulled pork sandwich is especially popular.
Mary's Old Fashioned Pit Bar-B-Que
Mary's stays true to its name with its old-fashioned approach to barbecue. At this barbecue joint you will step up to a window to place your order and will need to ask for extra napkins if you want to eat in your car. Mary's definitely stretches the definition of 'sandwich' by serving their iconic rib sandwich, which is technically two pieces of white bread with a half rack of spare ribs.
Jim 'n Nick's Bar-B-Q
This is a chain of restaurants you might find in Nashville, usually close to interstate exits. What is quite impressive here is the consistency of products from one restaurant to the next. The Smoked Pork Hot Link is served with serrano peppers, saltines, and pimento cheese, and their cheese biscuits are legendary.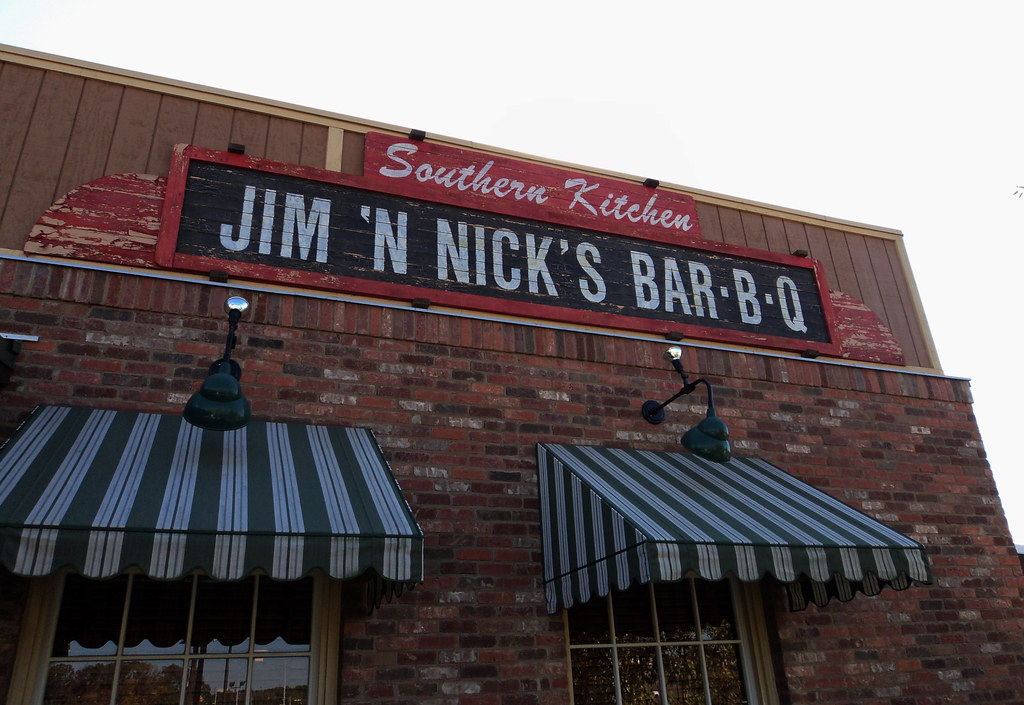 Swett's Restaurant
Swett's seriously upped its BBQ game some years ago after having built a reputation for meat and soul food. The new serving line that was added to Swett's repertoire included, among other things, pork chops, brisket, chicken, pulled pork, and ribs, along with an extended range of smoked meats. Additionally you can also find rib tips on their menu, which might not be so well known in the South, but are found often in Chicago. For dessert, make sure to enjoy one of their famous cobblers.
Bar-B-Cutie
Today, Bar-B-Cutie is a well-known smokehouse chain that can be found throughout Middle Tennessee. But a long time ago Bar-B-Cutie started in a pie wagon downtown in the 40s. By the 50s it had become a South Nashville Car Hop before eventually settling as the Bar-B-Cutie we know and love today. It is the epitome of Southern-style sides.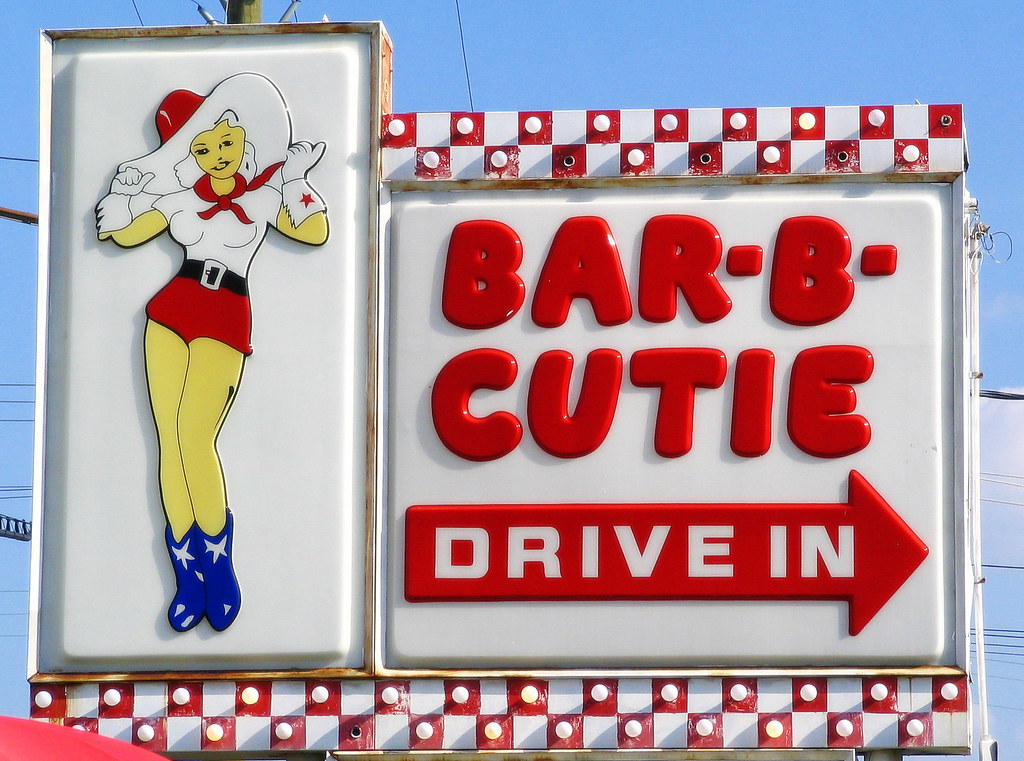 Puckett's Grocery & Restaurant
If you're on the hunt for the best Southern staples in Nashville then look no further than Puckett's. Here you can find platters, meat, shrimp and grits, and chicken and waffles. However, if good BBQ is your goal then sink your teeth into some spectacular cherry wood-smoked barbecue. Additionally, you can choose your serving options! You can have a Redneck Burrito (served in a tortilla), in a sandwich as a Mojo Burger or a Tennessee Philly, on a platter, or in a skillet. Pickett's serves their chicken, ribs, brisket, or smoked pulled pork however you like it.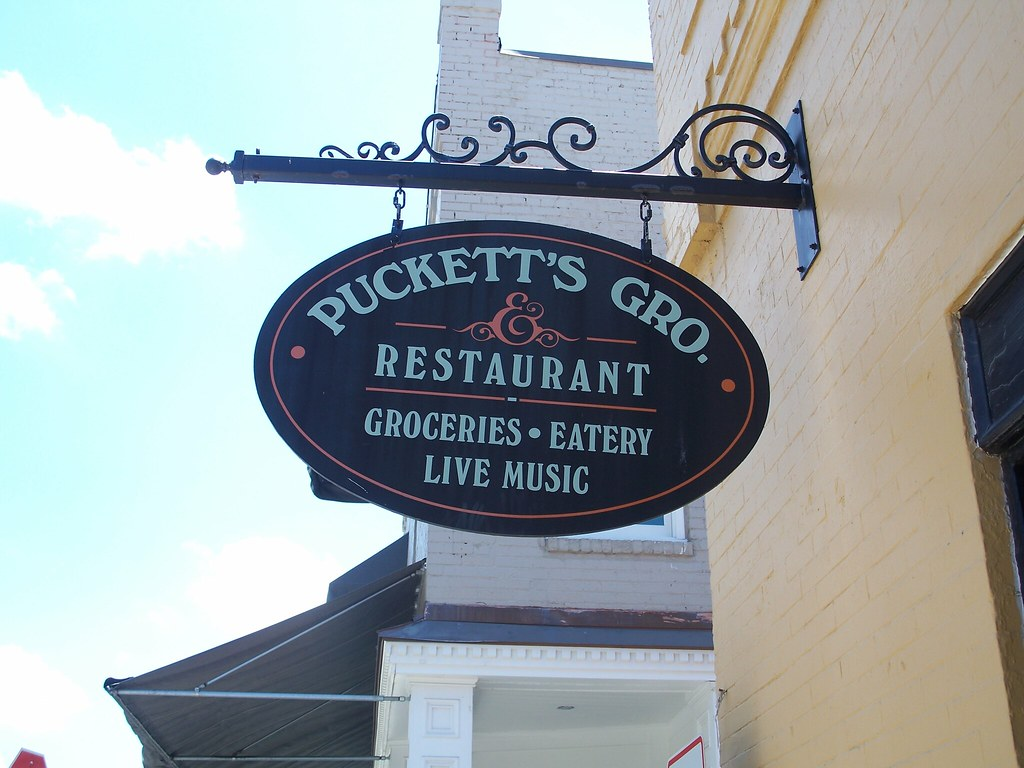 Loveless Cafe
Locals love the Loveless Cafe for its quality barbecue, while tourists may prefer their fried chicken and biscuits. Only 20 minutes outside of Downtown you can choose between the pit-smoked turkey with cranberry barbecue sauce, or the pit-cooked pork with honey blackberry barbecue sauce. If you're looking for something truly unique, try their watermelon ribs.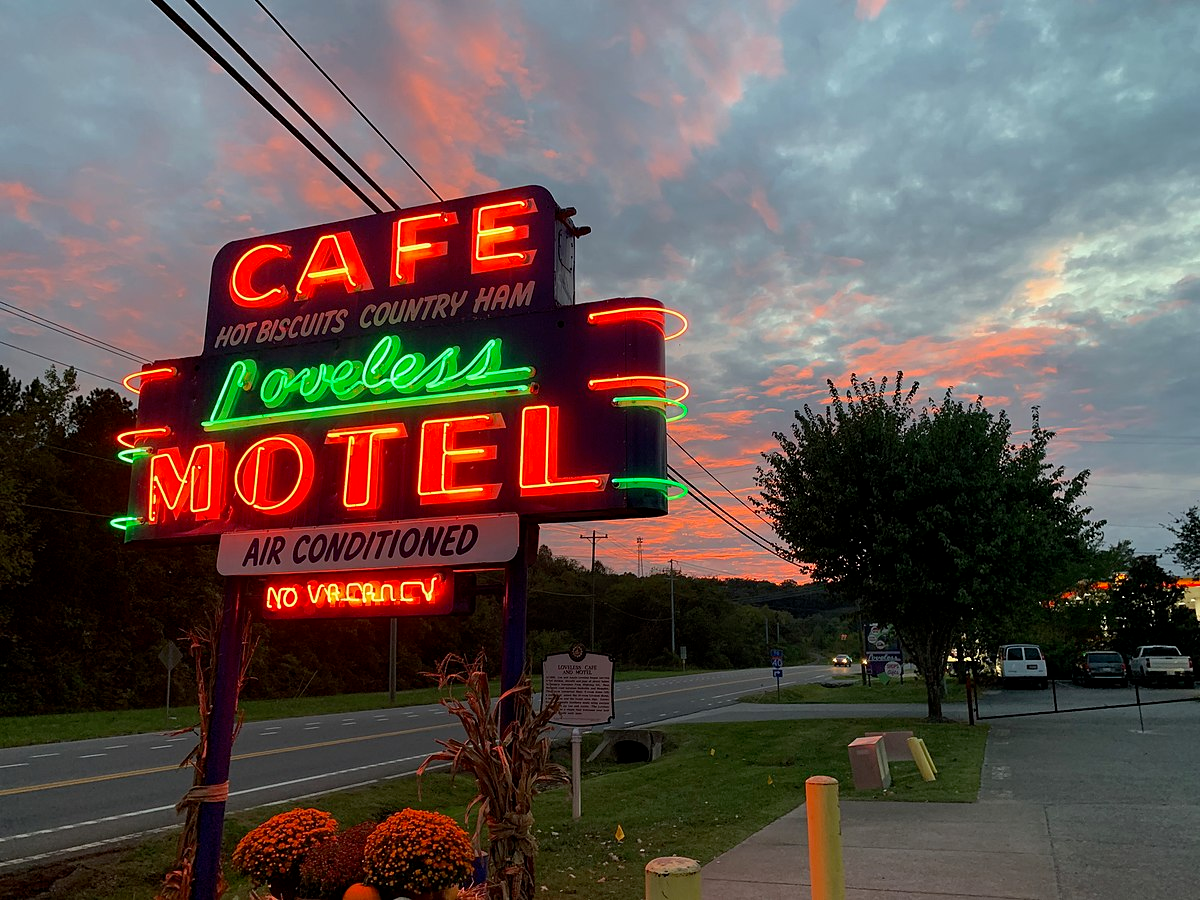 Jack's Bar-B-Que
Jack's overlooks the riverfront on Broadway and was opened in 1976 by Jack Cawthon and is widely known as the godfather of BBQ in Nashville. Back when there were only wax museums on Demonbreun St, Jack's was one of the few successful restaurants on lower Board. Today Jack's has three locations and the original is within walking distance of Tootsies. It's also home to a little bit of everything, St. Louis ribs, smoked Boston turkey, Texas brisket, and Tennessee pork shoulder.
Martin's Bar-B-Que Joint
Martin's Bar-B-Que joint is the crown jewel of Pat Martin's BBQ empire. The building is huge, and the entire ground floor is dedicated to a full-service restaurant with a beer garden on the next floor. Up to 150 guests can be accommodated for private dining, games, live music, and picnic tables.
The pitmaster is in charge of four whole hog pits that permeate the air with the sweet scent of hickory smoke. If you're looking for something a little unique, try a Redneck Taco, which involves slathering one of Martin's meats on a corncake.
The Ridge
Some other BBQ joints have tried their luck in this specific location off of Charlotte Pike, but The Ridge is the first one who made it big. They accomplished this by throwing the rule book out the window and making their menu extra and over the top with Latin-inspired speciality dishes and loaded sandwiches.
Their famous BBQ Totchos are served with peppers, tomatoes, lettuce, scallions, tater tots, sour cream, shredded cheese, and whatever smoked meat you can think of. If BBQ is not quite what you're looking for then feel free to try some of the inventive burgers on the roster, or the smoked bologna. Even their pulled pork sandwich is topped with bacon and fried green tomato.
Shotgun Willie's BBQ
Nashville BBQ used to be a complete porktopia with only brief respites of beef brisket in between. It did not receive the respect or indeed admiration that is due. Lately, however, beef brisket has become a star in its own right. Bill Laviolette was the man to make this all happen. He started bringing in prime brisket and sausages from Texas and then preparing them in a smoker so that tourists and locals alike could finally appreciate the true beauty of a slow smoke. Today, Shotgun Willie's serves up some of the best BBQ in Nashville. Some of its other crowd-pleasers include a market-style meat order that is served by the ¼ pound until you just can't eat anymore. Then there are still the sides to incorporate including cole slaw and their unique 4-bean take on baked beans.
Peg Leg Porker
Peg Leg Porker hides behind some high rises in Gulch and has been one of the best barbecue spots in Nashville, TN since 2013. Since its opening Peg Leg Porker has expanded to include a second story to accommodate even more room for dining and drinking.
The Peg Leg Porker family will soon expand to include a Bringle's Smoking Oasis in the Nations. The mastermind and owner, Carey Bringle, grew up in West Tennessee and likes his BBQ slow-smoked with Memphis-style sauces. As a starter, try the BBQ nachos, a sausage and cheese platter with saltines, or Memphis Sushi, follow this up with a pulled pork platter, dry ribs, or a yardbird bathed in tangy white sauce.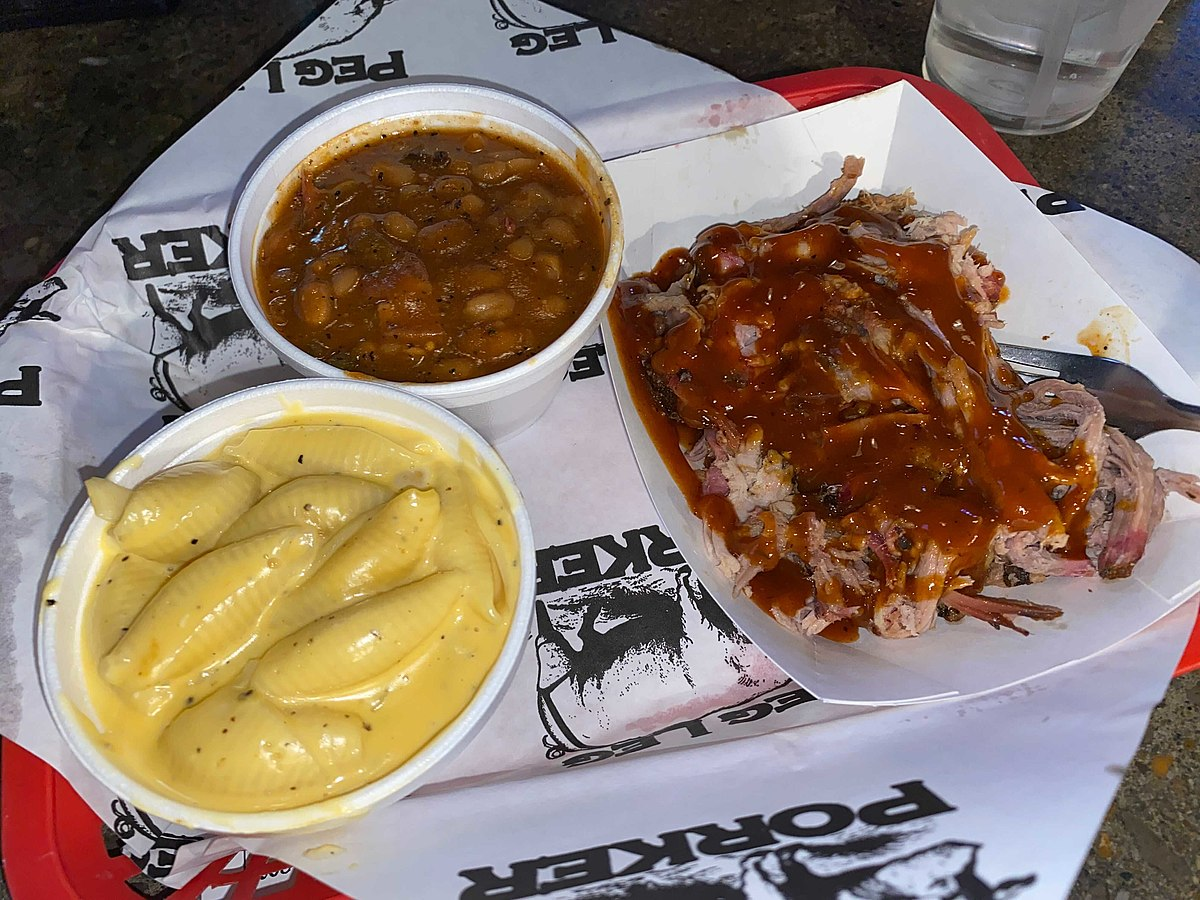 Bringle's Smoking Oasis
This is the latest smoked meat emporium of Peg Leg Porker founder Carey Bringle. The Smoking Oasis is much beefier than the porktopia that is the Peg Leg Porker despite having the same ownership. This place is a carnivore's dream with smoked prime rib, huge beef ribs, and smoked brisket to die for.
This place is a huge draw for families because of their picnic tables, frozen cocktails, local craft brews, and huge TVs. Here you can also find thin-cut glazed bacon and pork belly burnt ends which is a great alternative to the classic pork shoulder that Tennessee is so well known for.
Edley's Bar-B-Que
Edley's Bar-B-Que marries the Southern tradition of meat and three sides, and smoked meat BBQ. There are three locations of Edley's Bar-B-Que to choose from, in Sylvan Park, East Nashville, and 12th South.
Try the Pork Tacos with pico de gallo and slaw, or the Tuck Special, which is a brisket sandwich with spicy pimento cheese, red and white sauce, and an over-easy egg. And do not miss out on their Nashville Hot BBQ. Also take a shot at some their amazing sides, or desserts, especially the banana pudding.
Butchertown Hall
Butchertown Hall is not what most readers might expect on this kind of list, but they are known for smoking the juiciest German-style BBQ with just a sprinkle of Texas Hill Country. The beef brisket is slow-cooked over white oak chips for 14 hours then charred and served with your choice of a sandwich, Texas toast, or handmade tortillas.