What's not to love about barbecue? Sticky, sweet, meaty, rich, baby back ribs, chicken wings, onion rings, house-made sauce… Texas Style BBQ, traditional BBQ plates, and even Asian BBQ! We love it all, and Asheville has something for everyone! Choose from vegetarian, vegan, or gluten-free; takeout or dine-in joints all over Asheville!
Remember, Asheville is in the South, which means Southern comfort food is quite at home here. All the traditional delicacies are all around you; fried okra, baked beans, Texas barbecue, hush puppies and cornbread. And let's not forget the craft beer, kielbasa, potato salad, coleslaw, rack of ribs, and mac & cheese.
Is your mouth watering yet?
So where is the best BBQ in Asheville? Check out this list we have compiled to help you decide which Asheville BBQ joint is the best for you.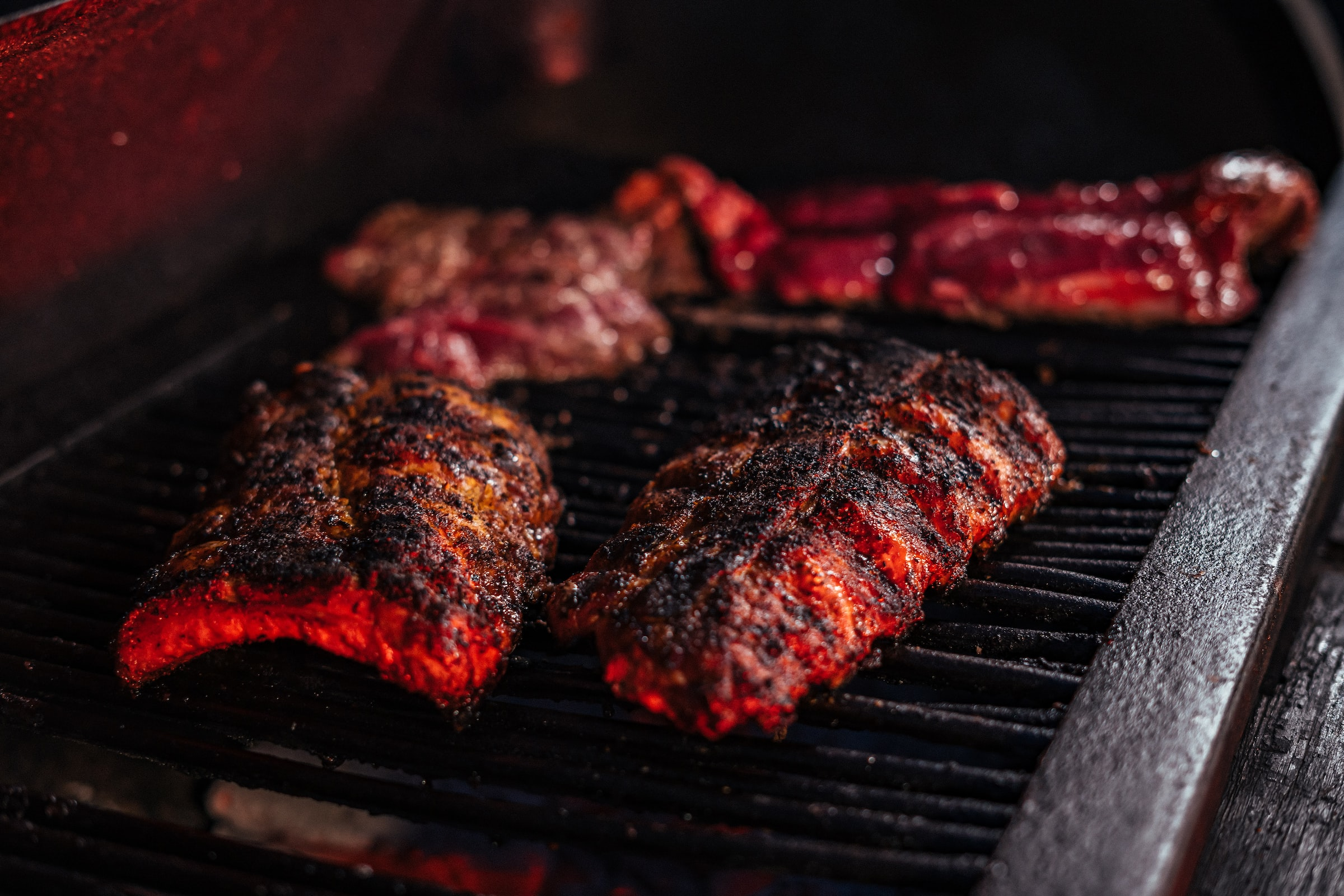 Garage BBQ
Garage BBQ is a relatively new establishment on the list, having only opened its doors in 2022. Now, Garage BBQ is not necessarily a restaurant. It is actually a food truck, which of course means it is portable and can thus pop up at local events and some of the breweries in the area.
Pulled chicken and pork are the stars here and most things on the menu are gluten-free aside from the buns, although it is best to double-check that this doesn't change in the future. We also recommend their BBQ pork sliders with chips.
We loved the rotating options like Gloppy Tom, Pumpkin Spice, and Apple Butter.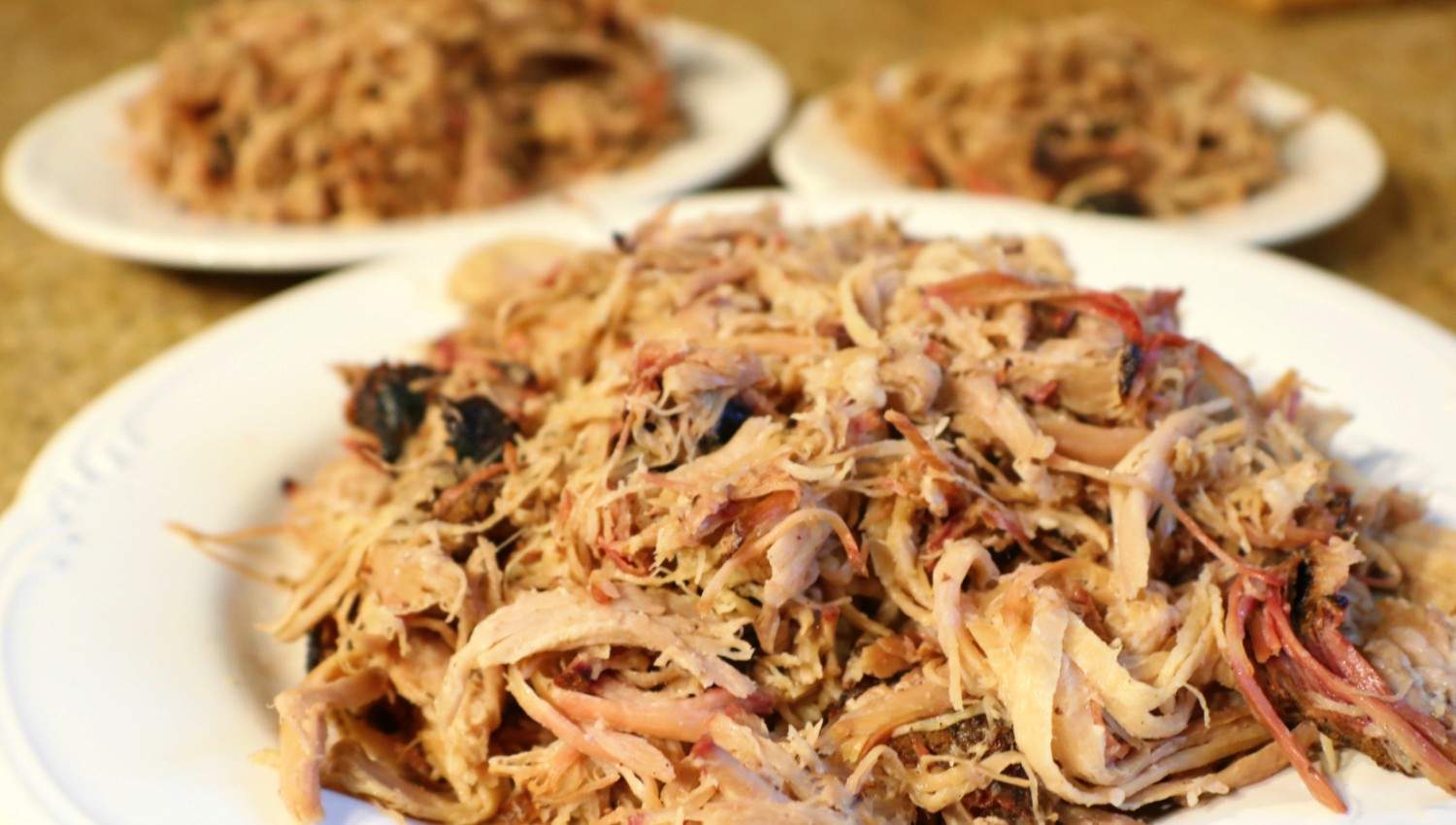 Moe's Original BBQ
We know this is a chain, but that does not change the fact that Moe's has some of the best BBQ in Asheville. You can enjoy a brew while you sample their in-house smoked meats and Alabama-style pulled pork.
Moe's is close to Biltmore Village and has an outdoor patio area where you can decide between chicken, turkey, ribs, or pork. Your meat is accompanied by the famous Southern sauces and sides that we all know and love, including, of course, potato salad and baked beans.
Another thing that makes Moe's fantastic is its allergy-friendly menu that caters to lactose- and gluten-free patrons, as well as vegetarian and vegan dining options.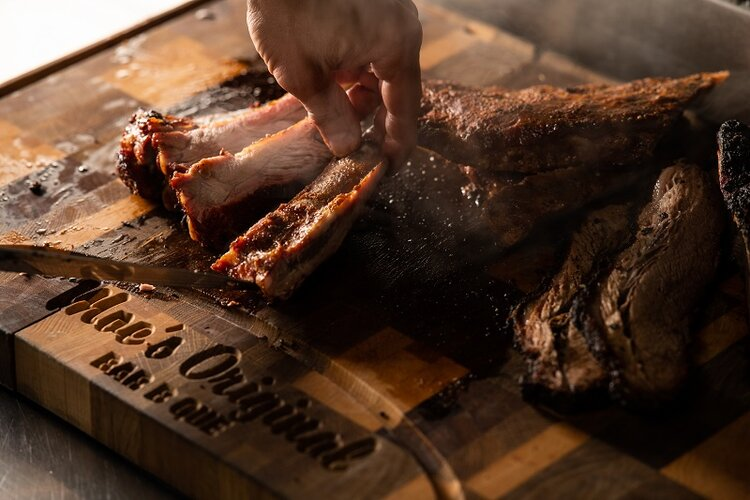 Bear's Smokehouse BBQ
Bear's Smokehouse has both a dine-in restaurant and a food truck in Asheville. There are two locations in these parts; one in Downtown Asheville and one at the Sweeten Creek Brewery. Choose between brisket, kielbasa, chicken, and pulled pork. For vegetarian and vegan diners there is smoked portobello, impossible meatloaf, and smoked tempeh.
While you're there, remember to bring homage to the classics! Try some fries, cornbread, nachos, mac & cheese, and baked potato. All hail the meats, cheeses, and potatoes upon which Southern Cuisine is built.
Bear's also has kids' meals, sandwiches, salads, and ribs. Their sandwiches come in a regular size and the "bear-sized" sandwich. All of their rubs and sauces are gluten-free, but take note that most of them are quite spicy.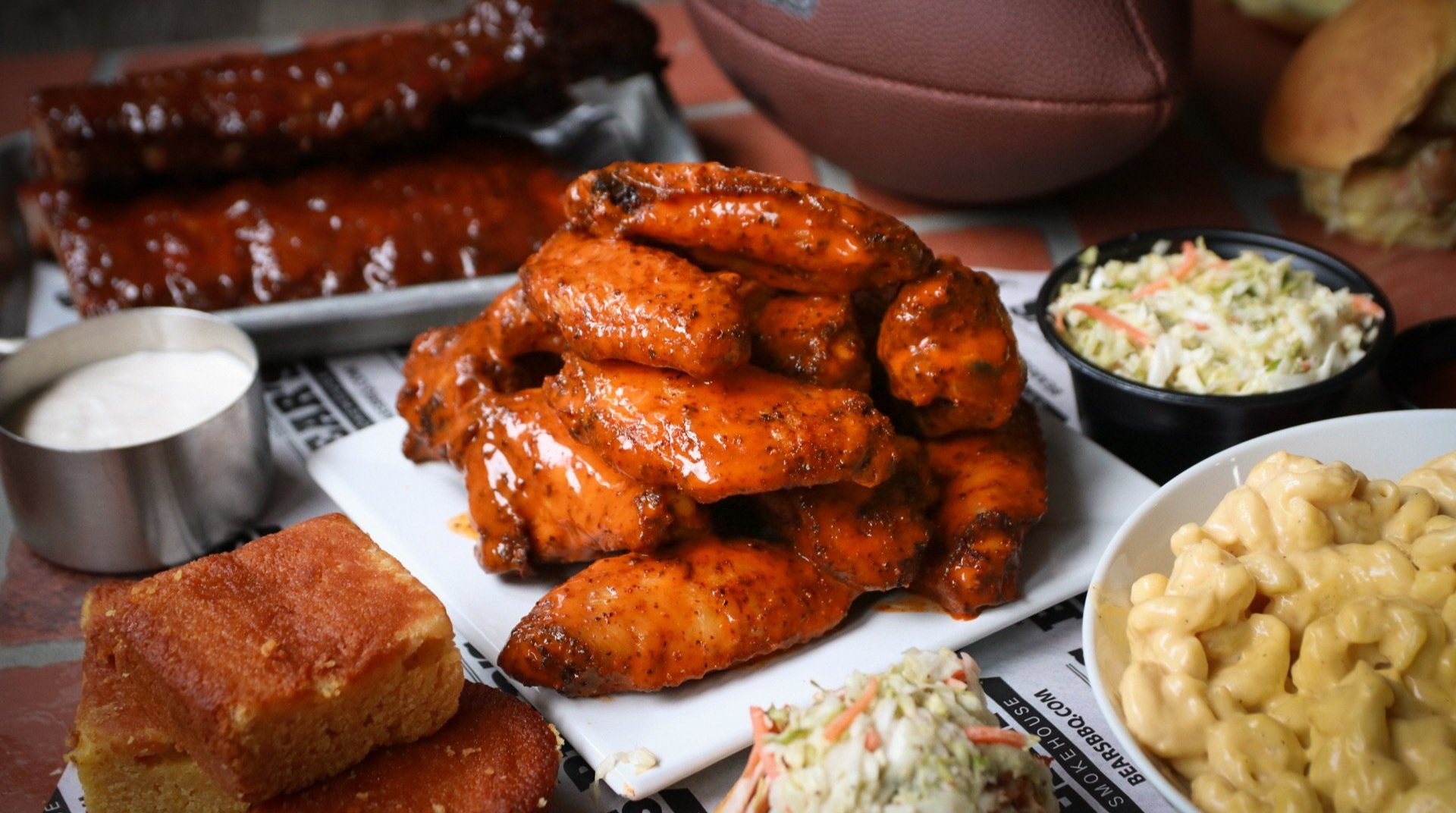 12 Bones Smokehouse
Now if 12 Bones Smokehouse sounds familiar, then you've probably heard that it once hosted former US President Barak Obama and his family. If you're looking for a presidential treat, then step right up.
The meats at 12 Bones are slow-smoked over hardwood and form the foundation for all the family favorites. Whether you choose a sandwich or a platter, we remind you to visit the sauce station with your meal.
There is both inside and outside seating. Inside you will find wall inscriptions to peruse while the outside area is framed by several street murals.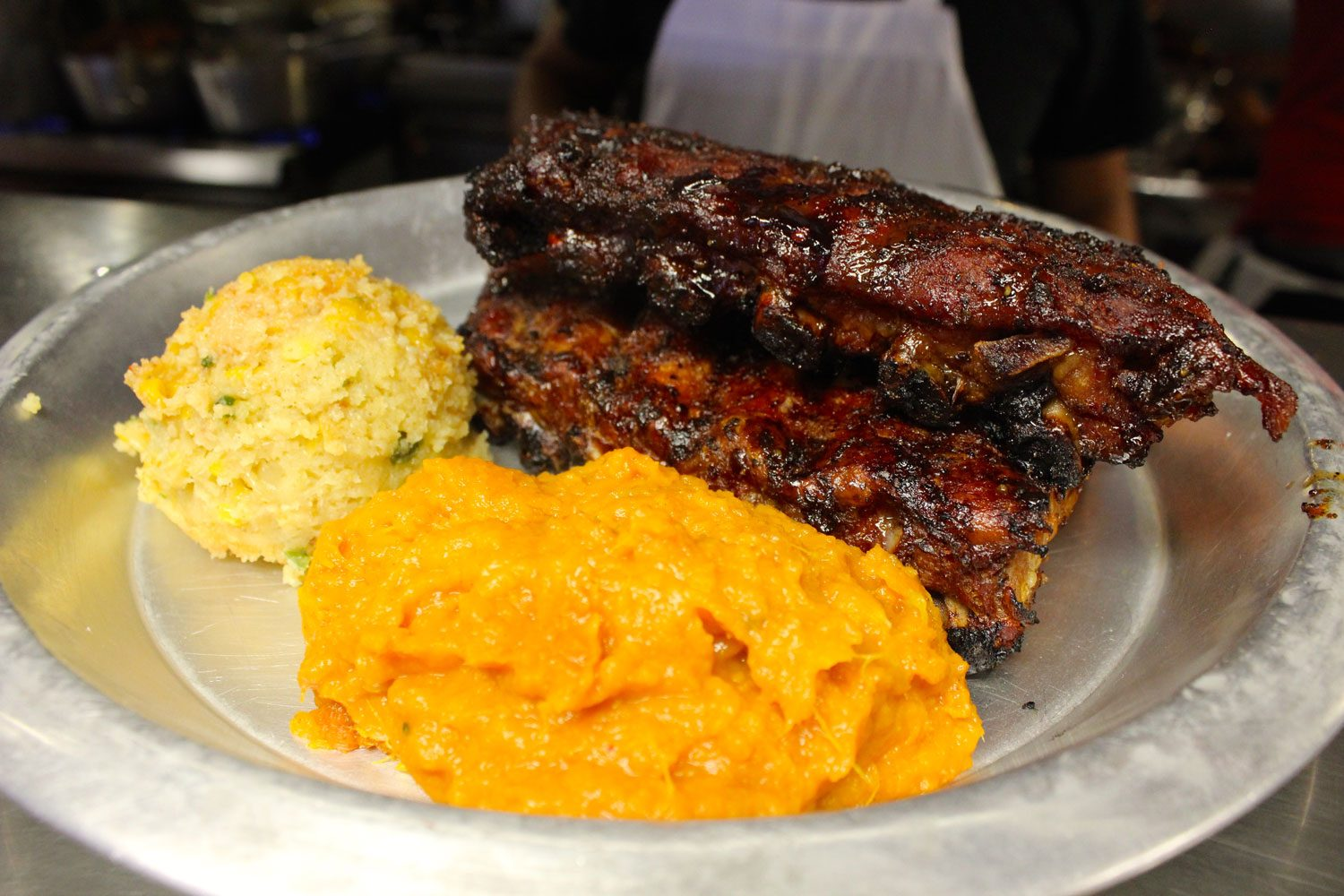 Buxton Hall Barbecue
Buxton Hall is an extremely popular BBQ join in Downtown Asheville. It forms part of the award-winning Chai Pani Restaurant Family. In addition to their amazing cocktails they take a whole-hog, all-wood approach to Asheville BBQ.
They have all of the class meats on offer like brisket, ribs, and pulled pork, which can be paired with BBQ, fried chicken, burgers, fries, baked beans, and collard greens.
While you're there, remember to pay homage to the rich history of Buxton Hall. In the 1930s the building that now houses Buxton Hall was an old boat showroom and a roller skating rink. The building is known as the old Standard Paper Sales Company building.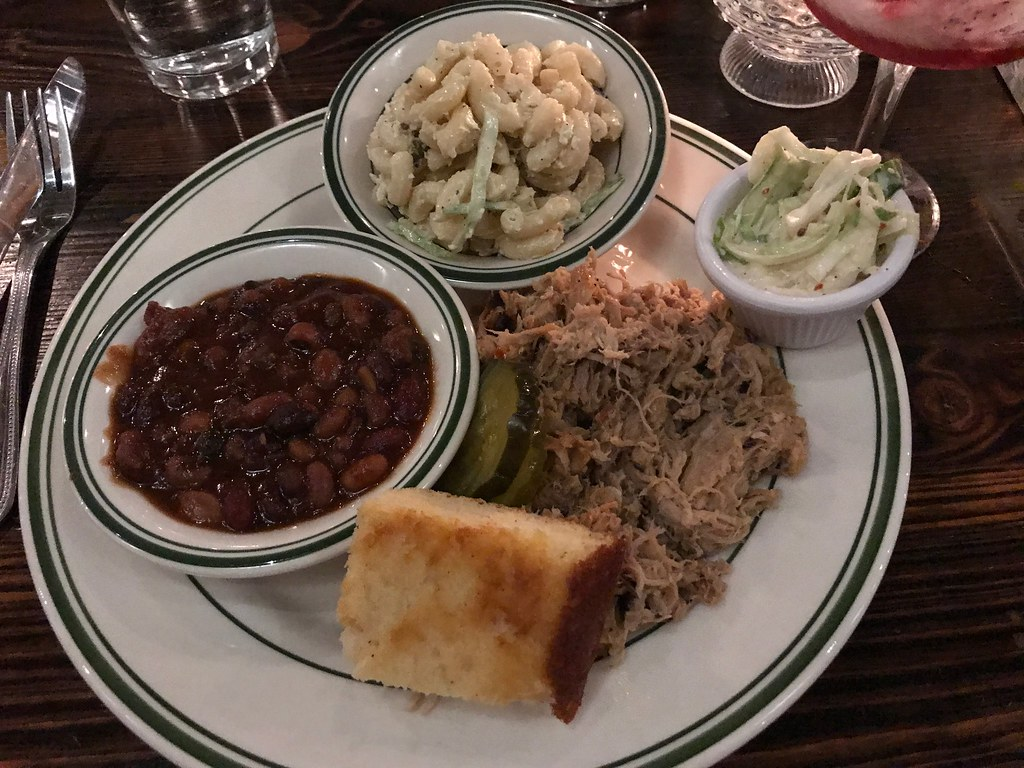 Luella's Bar-B-Que
Luella's serves giant barbecue platters and is arguably the best BBQ in Asheville as identified by locals. There is seating inside and outdoors where guests can enjoy their pulled pork or crispy smoked baby back ribs. If you order a sandwich, be prepared for 1/4 pound of meat!
They also have BBQ baked potatoes, cobb salad, beef brisket, pork ribs, comfort fries, smoked chicken wings, deviled eggs, and Brunswick stew. There are also gluten-free, vegetarian, and vegan options on their menu.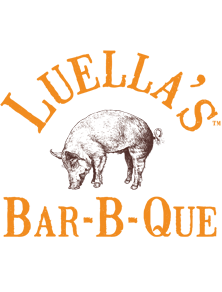 Huli Sue's BBQ
It seems like we cannot make a serious list of best BBQ joints in Asheville without mentioning Huli Sue's BBQ, which combines traditional Texas BBQ with Hawaiian flavors. Their menu is as diverse as one might expect, featuring dishes like poke nachos, chile shrimp, loco moco, fresh fish tacos, several dishes featuring grilled pineapple, and all the traditional Texas BBQ favorites like Meaty Mac & Cheese, and various BBQ sandwiches.
If you are looking for something really fancy then try the Huli Sue's BBQ Angus beef dishes – good food at its finest. On the table you can find chili pepper water for some added spice to your Huli Sue Texas barbecue Hawaiian dream dish.