Let's face it; there are few things quite as exciting as a proper Luau! There's something about these island parties with their great food and brilliant live music and cultural activities that we cannot say no to. That being said, Hawaii is a paradise for those among us who love a traditional luau, and there is an endless plethora of them on offer. This can make it quite difficult to choose one. Sifting through all the options online and reading Oahu luau reviews to try and establish which is best can be confusing and time-consuming just because there are so many luaus in Oahu.
We have made a list to help you find the best luau for your individual tastes, focusing on quality and reliability. Your idea of the best luau in Oahu might differ entirely from ours, which is why this kind of research is important to avoid disappointment.
What is a Hawaiian Luau?
A luau is a festival-style party or celebration. Luaus are rooted deeply within Hawaiian tradition and culture, and the celebration often includes dancing, live music, some kind of entertainment, and an impressive feast. Luaus are often held to celebrate milestones or special occasions.
The first significant 'modern' luau was held in the 19th century when King Kamehameha II broke the traditional segregation laws of having women and men eat separately. He insisted that women and men eat together at this luau which set the stage for what we understand luaus to be today.
You might find that locals will still have private luaus as part of their family lives, but the term is also used for events geared towards tourists who want to experience this kind of traditional celebration. These kinds of tourist luaus are held at private beaches, theme parks, resorts, and hotels and will involve cultural activities and performances, live entertainment, and all-you-can-eat dinners.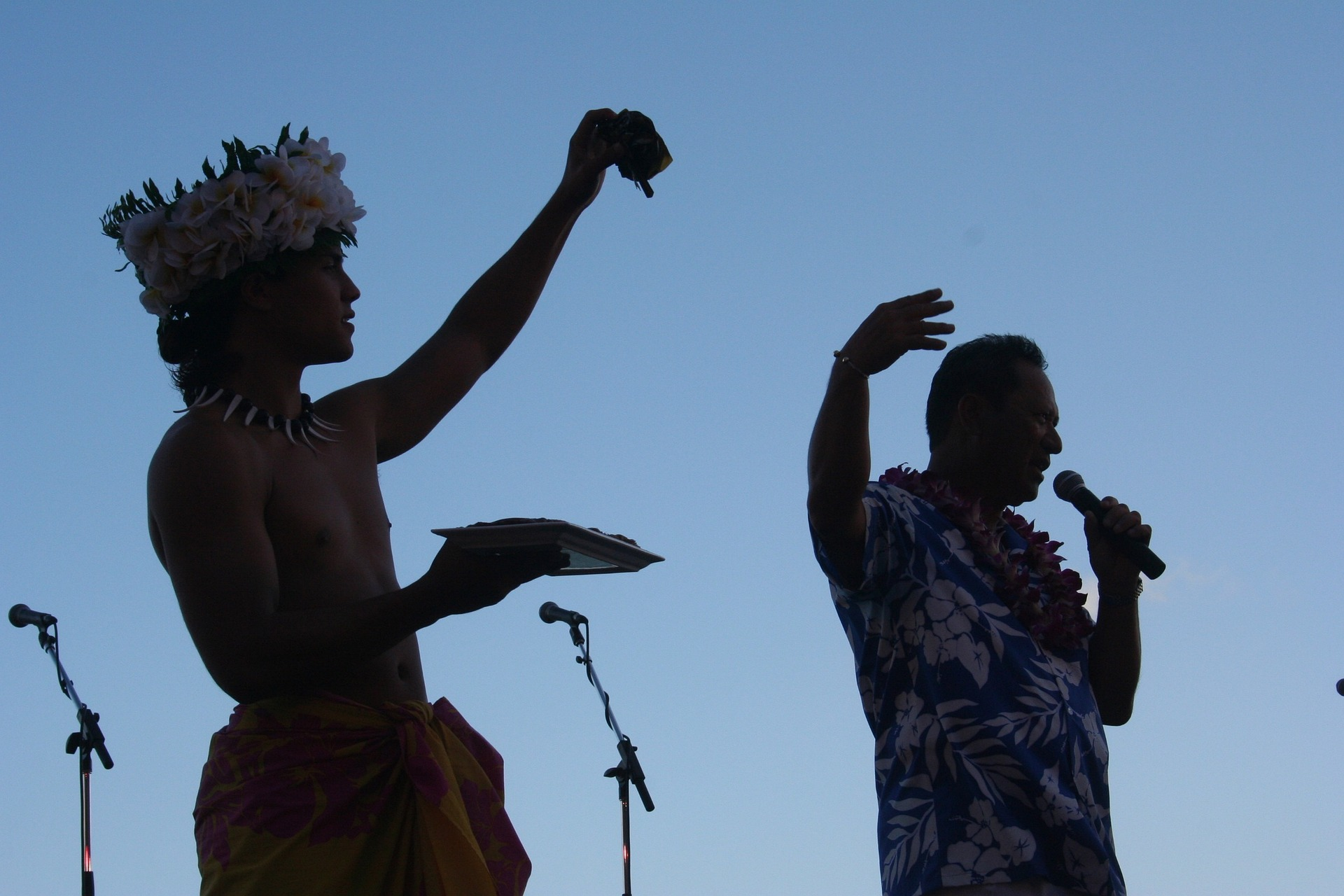 How to Pick The Best Luau in Oahu
We have compiled a list of the types of things you should consider when deciding on the best luau in Oahu for your group. We hope that these guidelines will help you select the destination and luau packages that work for you.
Entertainment Options
When selecting a luau, you should consider the type of entertainment you like what options are available at any particular event. We have made a list of common entertainment options that you can expect to find:
Hula dancing is a very important part of local culture, and having Hula dancing at your luau is practically guaranteed. The art of the Hula dance is expressive and is meant to tell a story through song and movement. Seeing, or participating in, a Hula dance is a great experience.
A fire show is also quite common. Samoan dancers perform a traditional fire dance or engage in professional fire knife dancing to mesmerize crowds with their skill and focus. A usual fire dance involves juggling fire and lots of spinning.
Of course, no luau is complete without cultural performances like chanting and traditional music that showcase Hawaiian and Polynesian cultures.
There are also some luaus in Oahu that expand their entertainment options, like the luaus held at the Polynesian Cultural Center or Paradise Cove Luau. Expanded cultural activities can include a Hula lesson or craft workshop. The Polynesian Cultural Center also provides more insight into the Polynesian culture and there are more activities to choose from than luaus.
Check the Menu
A very important part of any luau is the traditional Hawaiian dishes that tourists can sample, and we all know how important food is in history and culture. What you want at a luau is quite a variety of foods; some of the examples that we tend to look out for are:
Haupia which is a custard cube with a coconut base. It is a traditional Hawaiian dessert is quite similar to coconut pudding without being quite so sweet.
Huli Huli chicken is delightfully flavored with wine, garlic, ginger, brown sugar, pineapple juice, and soy sauce.
Poke is a true Hawaiian island delicacy, and of course they do not make it quite as good anywhere else in the world. So if you love it back home, you absolutely must try it on the Hawaiian islands! The dish involves bite-sized raw seafood pieces that have been marinaded in soy sauce and garnished with sesame seeds and green onions.
Lomi salmon is traditionally a side dish and it strongly resembles salsa. Smoked salmon is broken into tiny pieces, and mixed with onions, diced tomatoes, and other condiments.
Poi is a staple food in the Polynesian culture. Traditionally it is made by pounding taro roots and adding water to make it smooth. It is best to eat it with something like Huli chicken or Kalua pork to add some flavor.
Kalua pork/Kalua pig is an absolute fan favorite when it comes to island foods and can often be seen at luaus. What this involves is the entire pig well seasoned with salt and encased in banana leaves, then placed in an underground roasting pit.
Most luaus will have a range of options that will cater to a variety of dietary needs. Delicious food makes a very important part of the luau.
Consider the Location
Travel time is important. Find out how far the luau destination is from your accommodation and plan how you will get there and back in advance. This also helps when you have a busy itinerary. The location in itself is important as well. Try to find luaus that are in historic or scenic locations, as this makes for an added bonus to your experience. The best Oahu luaus are at historic sites, theme parks, or private beaches.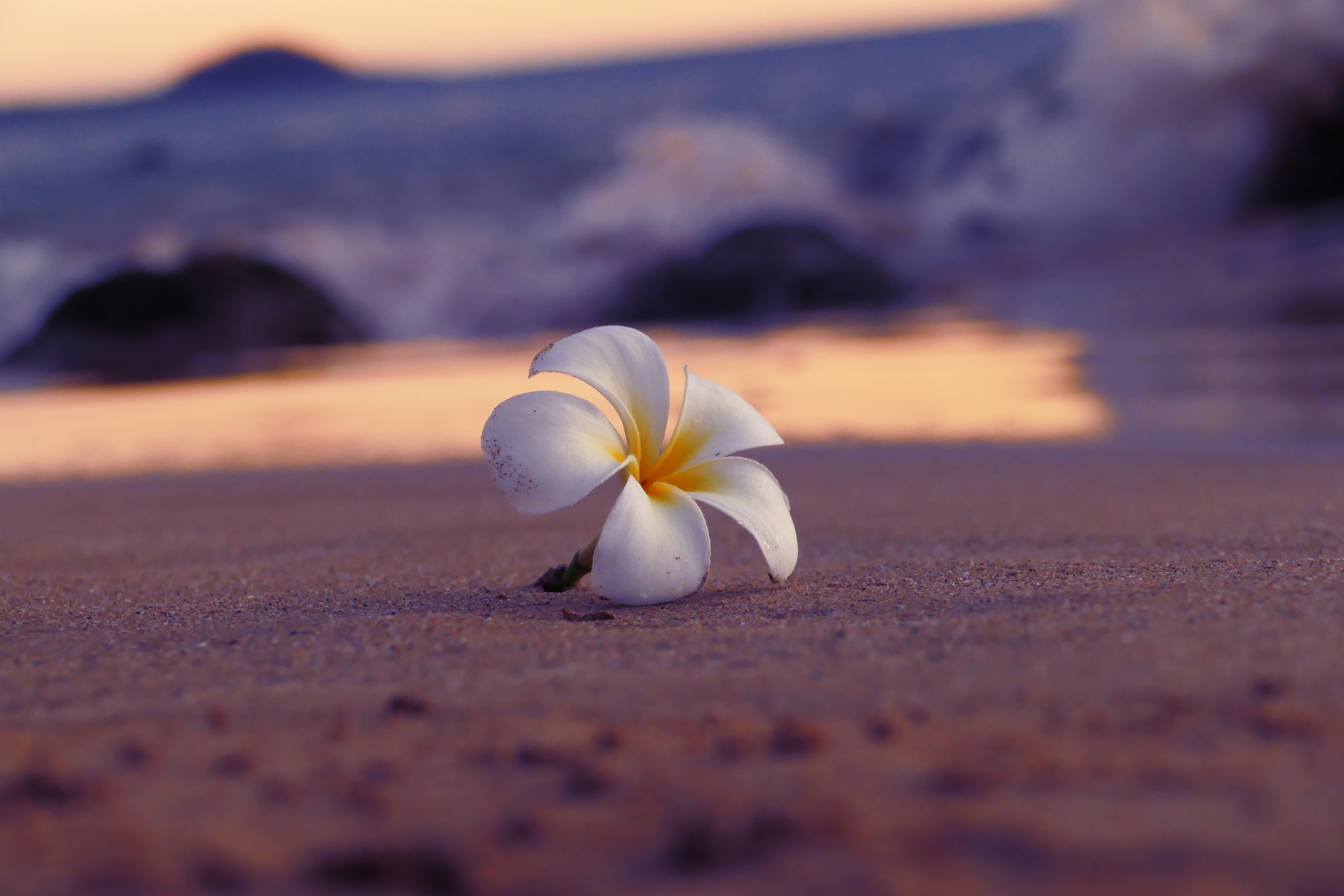 Best Oahu Luaus in & near Waikiki Beach, Honolulu
If you want a luau experience in the Waikiki Beach area, then there are quite a few options to choose from as well.
'Aha 'Aina, a Royal Hawaiian Luau
This location is hard to beat because it's right on the beachfront by the Royal Hawaiian Hotel on Waikiki Beach. The Royal Hawaiian Hotel beachfront provides beautiful views of Diamond Head and Waikiki Beach.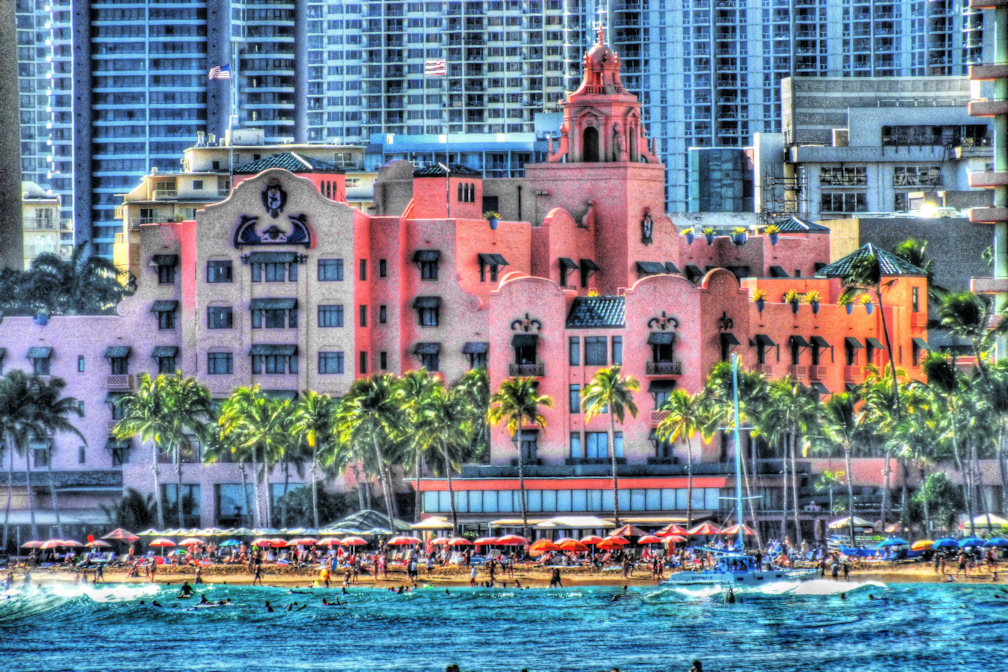 Queens Waikiki Luau Show
This location is only a few minutes away from Waikiki Beach. The amount of people allowed at this location for luaus is far less than other locations as a maximum of 32 people are allowed. At other luaus, you can expect more like 300 to 700 people. The setting is more intimate and more akin to a local Hawaiian luau than a tourist attraction.
Ka Moana Luau in Sea Life Park
This luau experience is about 30 minutes from Waikiki Beach. If you buy any of their dinner packages then you automatically receive an entry ticket to Sea Life Park Hawaii. The park is open until 4 pm and the luau only begins at 6 pm so there will be enough time to visit both if you choose. There are also traditional dance, ukulele lessons, and other cultural activities available on the beach. There are several different Ka Moana Luau options and all include the luau buffet dinner. But only the Celebrity option will include the fresh flower lei; other options have a shell lei greeting. There is also a shuttle available to take you from Waikiki Beach to Ka Moana Luau and back.
Rock-A-Hula Luau Buffet and Show
This is a unique experience on our list as it combines what we traditionally know to be a Hawaiian luau with live rock and roll music. You will find this luau at the Royal Hawaiian Center and can be sure about a full cultural immersion, delicious food, and fantastic entertainment.
When you arrive you will receive a traditional Hawaiin lei greeting. The purpose the lei greeting is to make guests feel welcome. After the greeting you are taken to your table, which is beautifully decorated, and yes, they have table service. There is a delicious full dinner buffet to enjoy which highlights the local culture through food like fresh island fruits, poke, and Kalua pork.
During this show you can expect tributes to acts like Madonna, Michael Jackson, and Elvis Presley during the 1950s to 1980s. Overall, the experience of the Rock-A-Hula Luau Buffet and Show is unique where you can experience both the fire of rock and roll and the magic of Hawaiian culture. If you're looking for a more than just a luau, then this is the best luau for you.
Best Luaus in West Oahu, Hawaii
Some of the most beautiful and scenic beaches on Oahu island can be found in West Oahu. The luaus on this list are particularly well located to people staying in Ko Olina at the Four Seasons, Marriott, or Aulani Disney Resort.
Paradise Cove Luau
If you are looking for an award-winning luau with all the bells and whistles, then we recommend Paradise Cove Luau. This luau is held in the luxury Ko Olina Resort right on the beach. The beach is within walking distance of the Four Seasons, Marriott, and Aulani Disney Resort. At the Paradise Cove luau, you can see a replica of a Hawaiian village, participate in traditional Hawaiian games like dart sliding, rolling stone disks, or spear throwing, and the arts and crafts demonstration.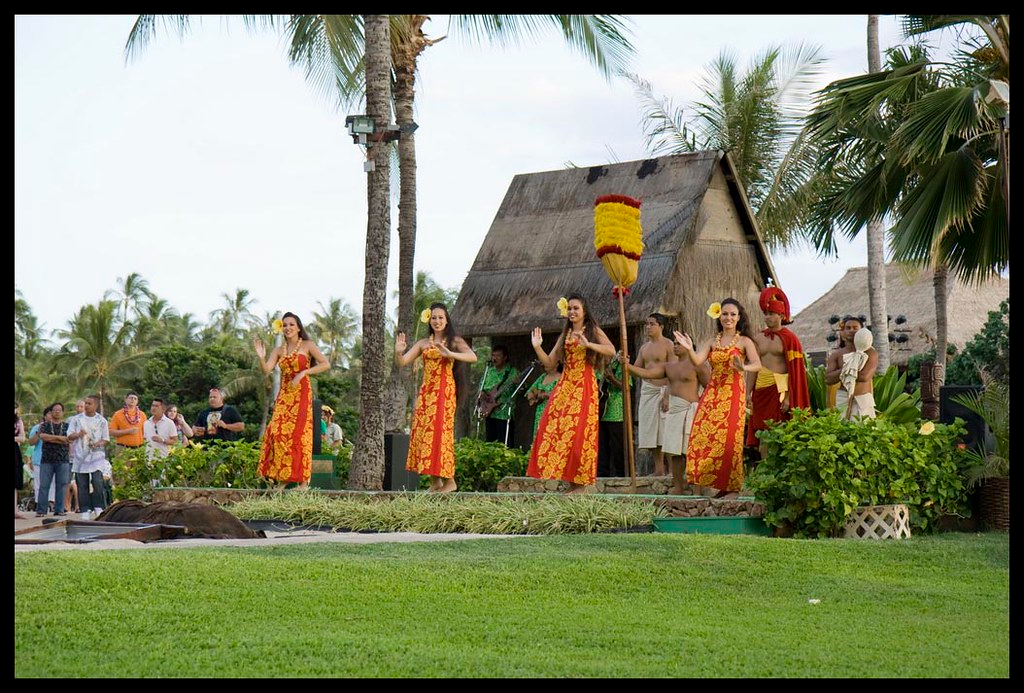 Germaine's Luau
Garmaine's is a traditional luau held on a private beach. Luau entertainment involves fire knife dancing and a Polynesian performance. Tropical drinks are served with a Hawaiian-style dinner. Patrons receive a traditional lei greeting with a Mai Tai. This luau is also held on the beach. Like other luaus, there will be a host of traditional Hawaiian dishes like Haupia, Chicken Long Rice, Teriyaki Beef, and Kalua Pig. Unfortunately, at this luau you will only find limited vegetarian options. The Polynesian Cultural Center offers the best one on this list for vegetarians.
Traditional Hawaiian music serves as dinner entertainment along with fire knife, and hula dancers. There is a lot of Hawaiian culture vibes and energy to enjoy and guests are often invited to join the fun. There are several interactive activities, including hula lessons to enjoy.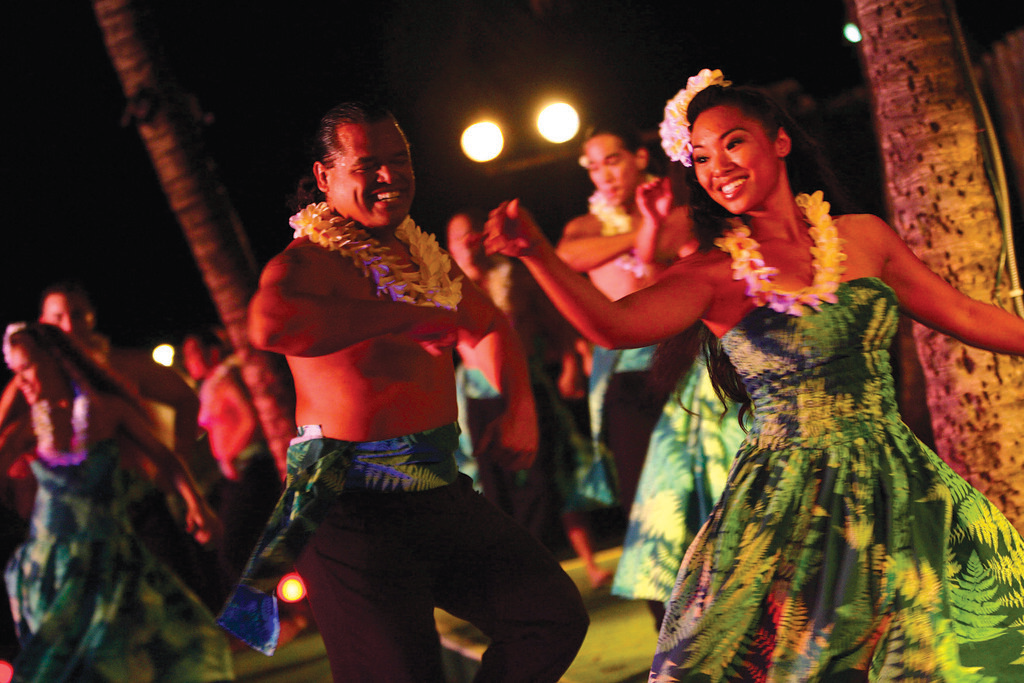 Chief's Luau
This is the only luau on the island that is offered by a celebrity, Chief Sielu who are Polynesian comedian and world-champion fire knife dancer. This luau is quite popular but only available selected times of the week. Currently, it is held at the Wet 'n' Wild Park and the schedule will likely be seasonal. We recommend checking the website for updated schedules and to purchase tickets.
Activities are rooted in Polynesian and Hawaiian culture and include things like coconut headband weaving, lei making, fire making, spear throwing, temporary Polynesian tattoos, and hula lessons. One of the main attractions also involves unearthing the Kalua pork during the Imu ceremony before the buffet dinner begins. While you feast you get to watch the Chief and his famous dinner entertainment.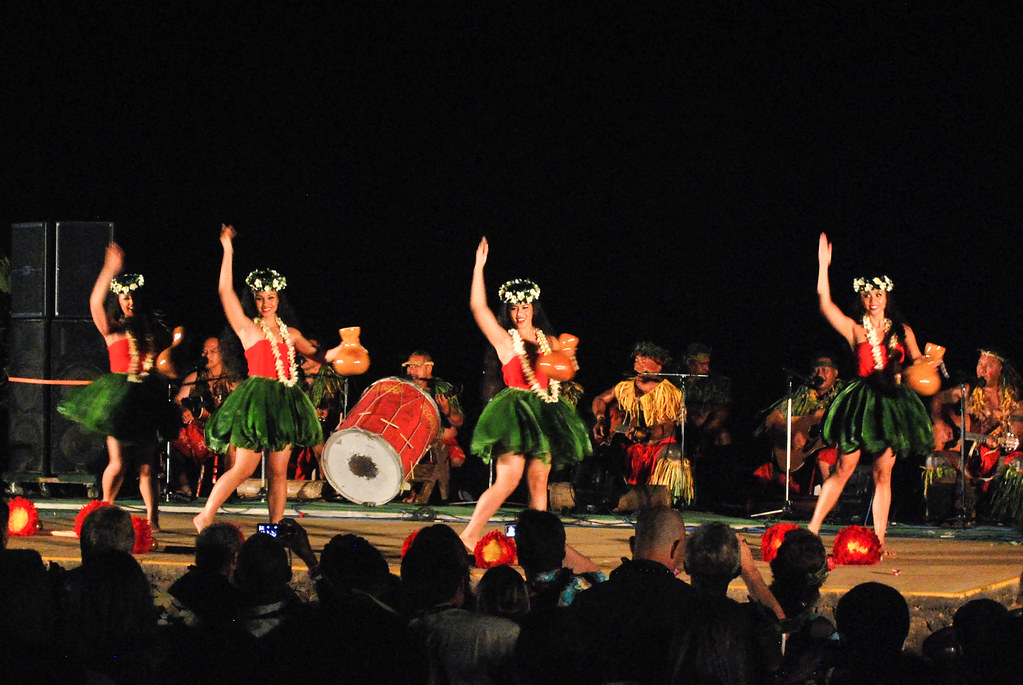 Best Luaus in Oahu's North Shore
The North Shore is fantastic for people who love the outdoors and enjoy the more adventurous side of Hawaii like hiking, snorkeling with sea turtles, and surfing. There are also quite a few cultural attractions to see as well as some of the best luaus in Oahu.
Toa Luau at Waimea Valley
Attending the Toa Luau gives patrons access to the Waimea Valley. Before the luau begins they can retrieve life jackets from the front desk, swim in the waterfall pool, hike to Waimea Falls, and enjoy the lush botanical gardens. Once you've worked up an appetite, you can enjoy a dinner with great entertainment which includes delectable tropical cocktails and Hawaiian specialties.
Polynesian Cultural Center Luau
The Polynesian Cultural Center luau is held at an extremely popular tourist attraction. Tickets to this luau include 8 hours of entertainment including an amazing night show, a royal Hawaiian luau celebration, interactive exhibits, entrance into the Islands of Polynesia theme park, and a beautiful dinner. Although the Polynesian Cultural Center luau is quite far from Honolulu and Waikiki Beach, it is arguably the best luau when it comes to value for money, on this list.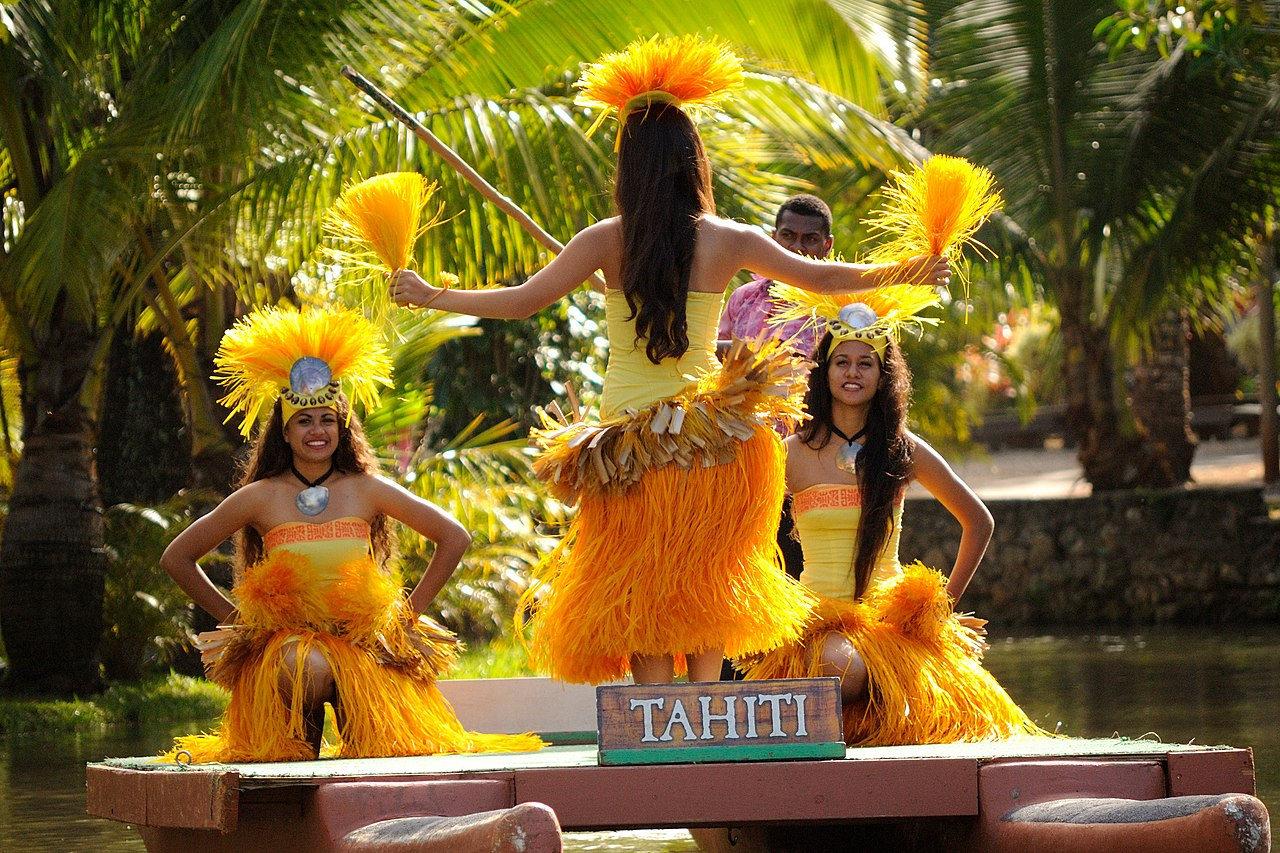 What is included in a Hawaiian Luau in Oahu?
The best Luau in Oahu would involve the following:
Luau and dinner packages usually include some kind of photo opportunities. If not included, then there might be additional charges. It is important to check this in advance so that you know what to look out for. A deluxe luau package will likely include some kind of transportation from Waikiki. A fire show is very likely, usually performed by Somoa islanders.
There are various types of Polynesian dances that can be included, like a hula lesson from all over the Polynesian islands like Fiji, Tonga, Tahiti, and New Zealand. With the luau dinner, you will also receive drinks, both non-alcoholic and alcoholic drinks are usually included. A luau in Oahu will naturally also include delicious traditional Hawaiian food like desserts, poke, poi, and kalua pig. A lei greeting of some sort. Lei are traditional Polynesian garlands made from a variety of materials. A fresh flower lei greeting is the most sought-after, but others might include leaves, shells, or a kukui nut lei greeting.
Best Luaus in Oahu FAQs
We have compiled a list of frequently asked questions about luaus in Oahu and have tried to answer them as best as we can.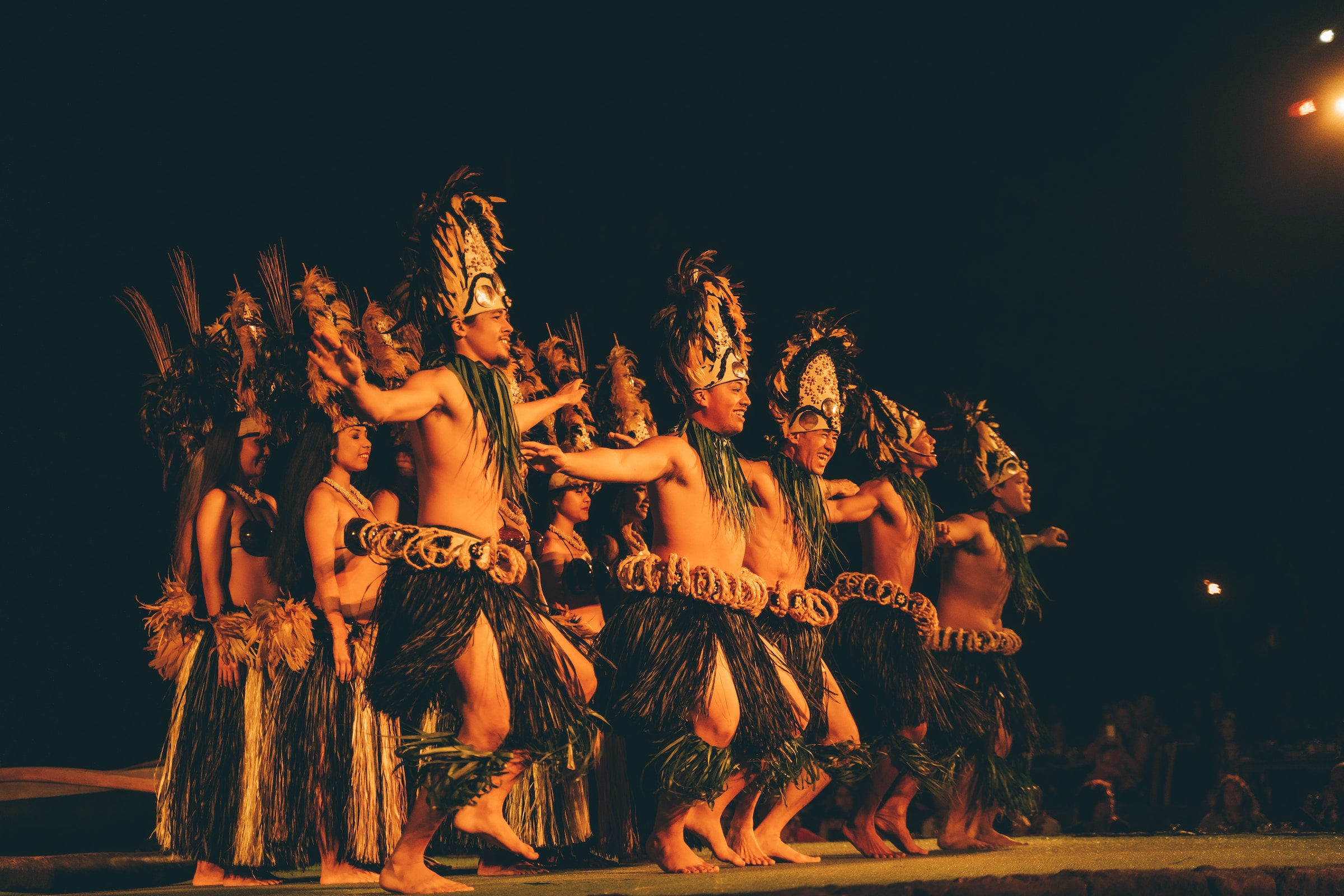 How much is a luau ticket in Hawaii?
How much you pay for a luau ticket will depend greatly on the type of package you purchase. The types of things that are included, where the luau takes place, what is served at the luau, and the entertainment you can expect will impact the price, as well as the location. A luau ticket price can vary between anything from $100 to $250. Larger luaus at tourist attractions or resorts tend to be priced quite high, while more intimate affairs tend to be cheaper.
Should you go to a luau in Hawaii?
There is nothing quite like a Hawaiian luau, and in our opinion, it is a unique experience that you would not like to miss. With a luau dinner package, you can eat some authentic Hawaiian food, learn about Polynesian culture and enjoy amazing entertainment. There is no better way to learn about the Polynesian islands or experience celebration in a Hawaiian village than at an authentic luau.
Where can you find free luaus in Oahu?
At Toa Luau children between the ages of 5 and 12 are admitted with discounted tickets, but children under the age of five can attend for free. At the Paradise Cove Luau children under four years enter for free and there is a discount for children under 12. Teens between the ages of 12 and 20 years pay a youth rate. They will still have full access to Paradise Cove's extensive menu though. Finally, the Polynesian Cultural Center has discounts for children between 4 and 11 years, and free admission for children under four years.
Do you tip your waiter at a luau?
Generally speaking, there is no hard and fast rule about tipping at luaus in Oahu. Packages are prepaid so you cannot really tip with a card, and we have never seen anyone tipping with cash at a buffet – especially since most of them are self-serve. With VIP packages, there is usually table service, in which case tipping can be a nice touch. If there is a cash bar, you might also see a tip jar on the bar where you can leave something for the staff.
Is Polynesian Cultural Center Luau worth it?
While we love the PCC luau we must make it clear that alcohol is not served at this luau. So if alcohol is very important to you, then a Polynesian Cultural Center luau might not be for you. There is still a lot to enjoy here, including fantastic entertainment and food that is to die for. Like any Oahu luau, the cultural experience is truly transcendent.
Is Paradise Cove Luau worth it?
To a large extent this will depend on what you personally prefer. We can recommend it as one of the best luaus in Oahu, but how much you enjoy it will depend on whether it offers what you like. The finer details of each luau experience are different, so make sure that Paradise Cove has what you are specifically looking for before making your final decision.
What is the most authentic luau in Oahu?
The Polynesian Cultural Center has the most authentic luau food in terms of traditional dishes, but the Lahaina luau offers an entirely Hawaiian experience without any Polynesian influence. Paradise Cove Luau offers one of the most authentic luau experiences on the list. Including hula lessons and other activities.
Are luaus in Oahu worth it?
Attending a luau is a truly wonderful experience that you will never forget. We certainly feel that a luau experience is worthwhile, especially when it includes some of the bells and whistles like an Imu ceremony and ukulele lessons.