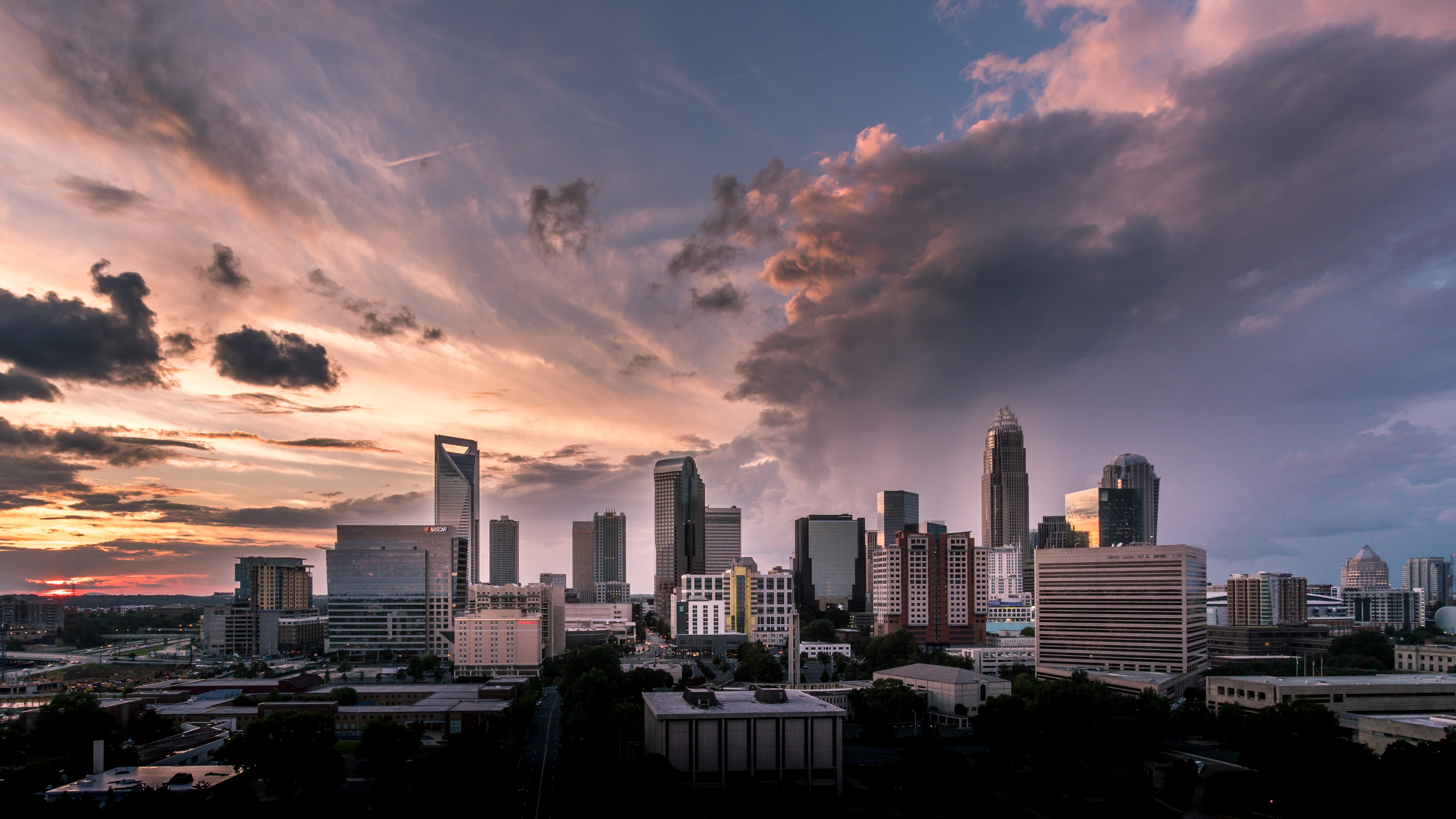 Charlotte is the most populous city in North Carolina. It is known for playing host to NASCAR and the Charlotte Motor Speedway, an ideal stop for car lovers traveling in the state. It is also home to a variety of attractions and activities to keep you entertained.
If you're traveling in the South, be sure to add Charlotte to your bucket list. Keep reading to discover all the best and most fun things to do on your next trip to Charlotte, North Carolina.
Best Things to Do in Charlotte, NC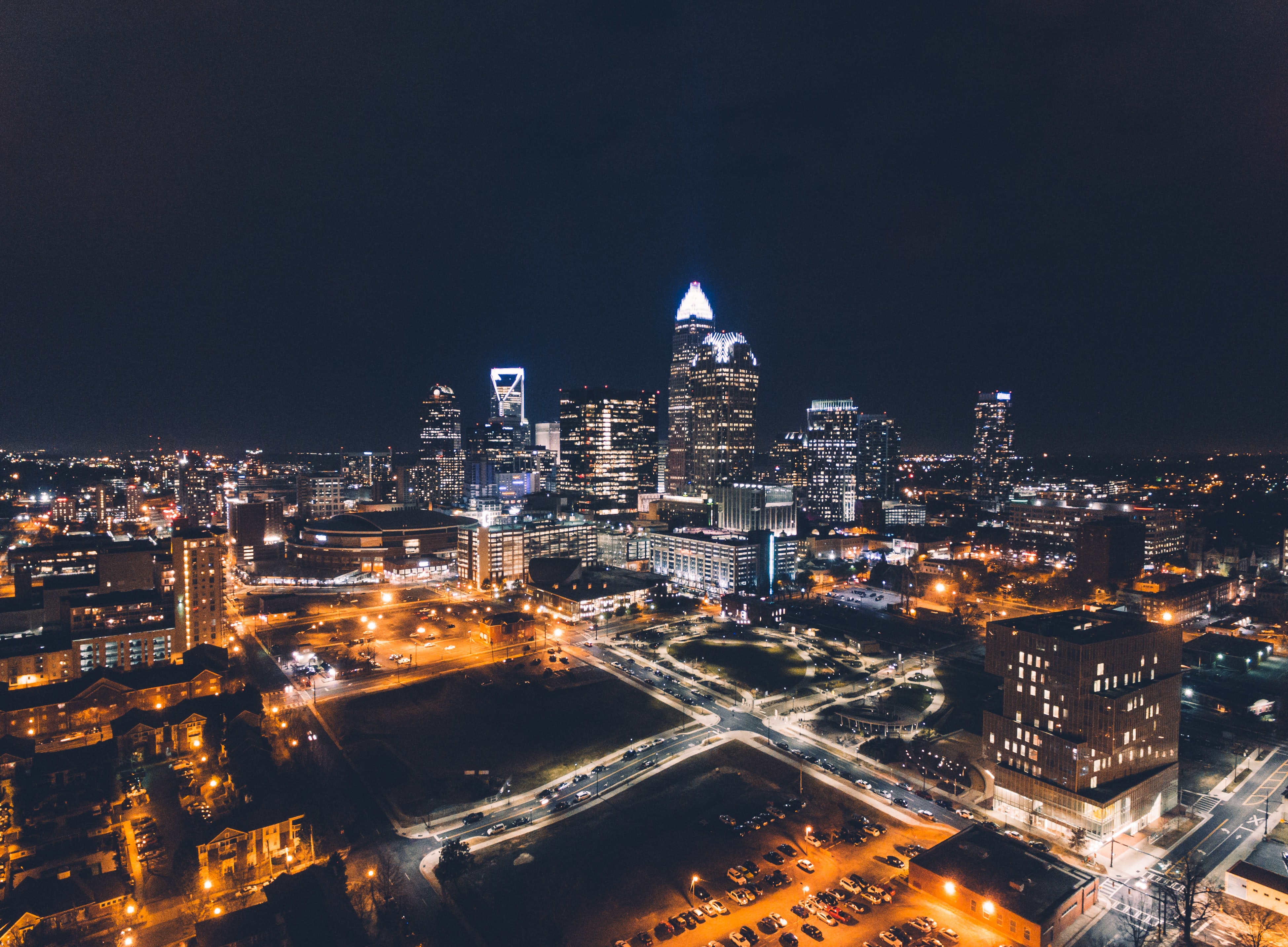 NASCAR Hall of Fame
If you are fond of racing and cars, the NASCAR Hall of Fame is a must-see on any visit to Charlotte. The building was designed to mimic a racetrack and includes interactive exhibits about NASCAR history, from the drivers and crew to the broadcasters.
The NASCAR hall also includes artifacts, a High Octane Movie Theater, a broadcast studio, and racing simulators. Some of the best exhibits here include trophies and race-worn fire suits once belonging to Jimmy Johnson and eighteen championship cars driven by Dale Jr.
Be sure to stop by the gear shop while you're there.
Address:400 E M.L.K. Jr Blvd, Charlotte, NC 28202, United States
Freedom Park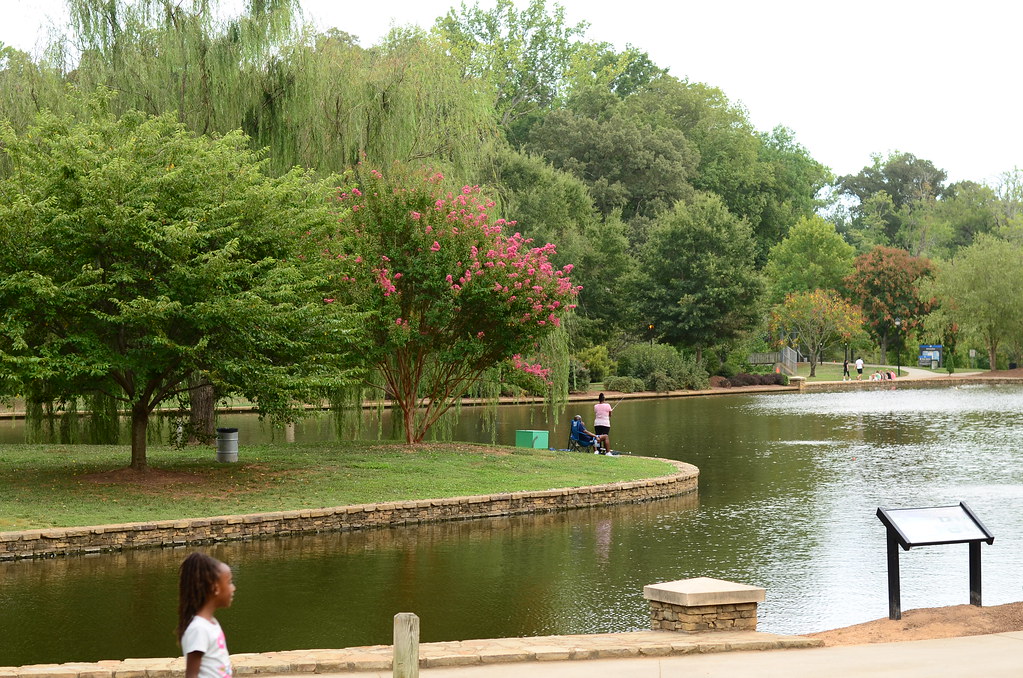 If you're looking for a great place to spend some time outdoors while you're visiting Charlotte, be sure to stop by Freedom Park. The park consists of ninety-eight acres of land, with paved trails, a lake, fields, and sports courts to be enjoyed.
Additionally, children can make use of the playground, where they can play on a steam engine, a tank, and some firetrucks.
If you're visiting during the summer, you can take in one of the movie nights or music concerts held at Freedom Park. There is also an annual festival in September. The festival is beloved by locals and tourists alike and lasts for five days.
Address:1908 East Blvd, Charlotte, NC 28203, United States
Lunchbox Records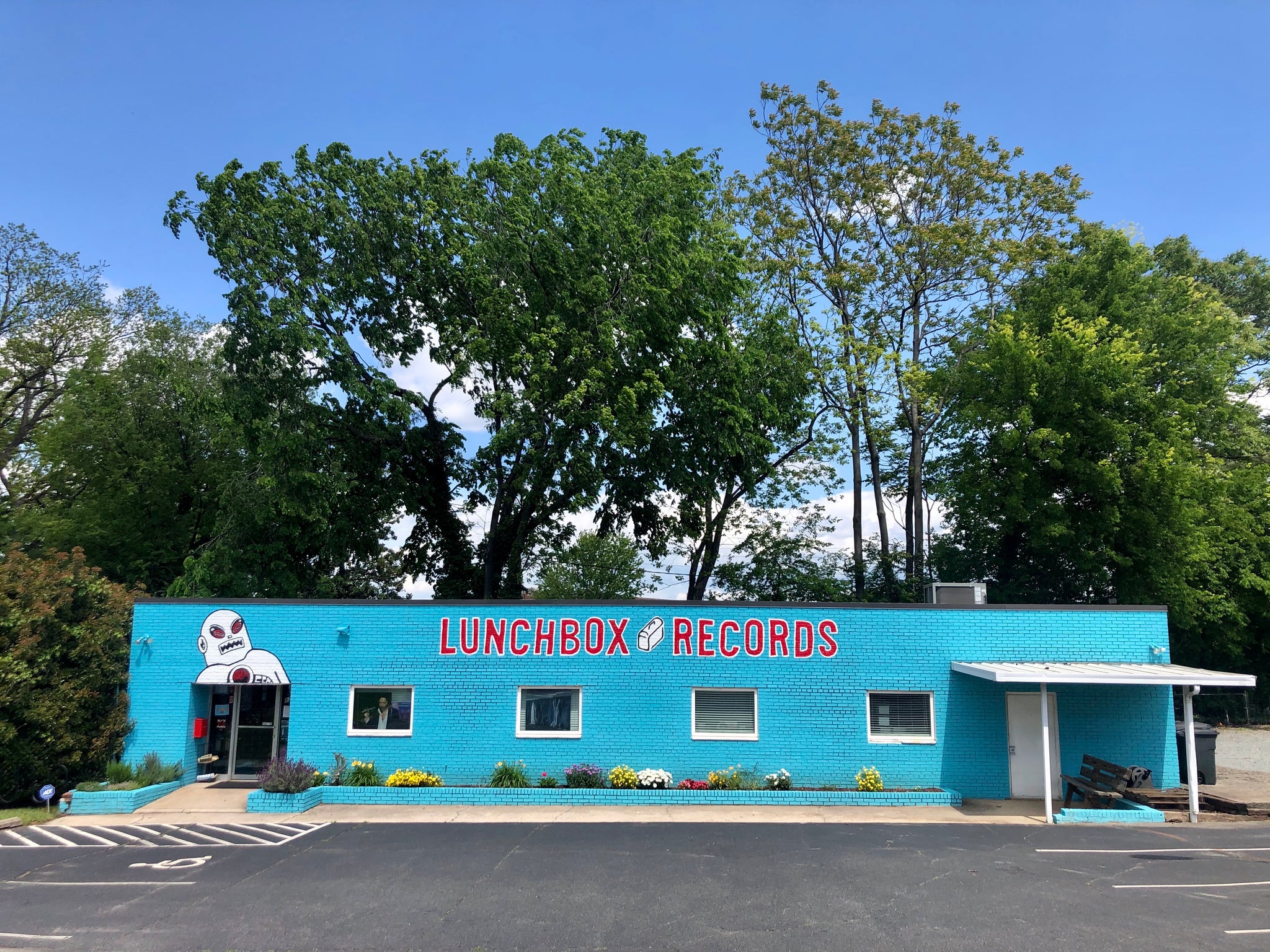 Even in our day and age, where music is available at the click of a button online, nothing quite beats the thrill of opening an album cover to learn more about the artist and their music. Lunchbox Records, owned by Scott Wishart, is an opportunity to do just that.
Music lovers will be delighted by this bright blue building. Inside, there is an independent record store where visitors can buy and sell used or new CDs, DVDs, and vinyl records. Additionally, there are also magazines, patches, and record storage on sale.
The store also offers live music now and then.
Address:825 Central Ave, Charlotte, NC 28204, United States
Discovery Place Science Museum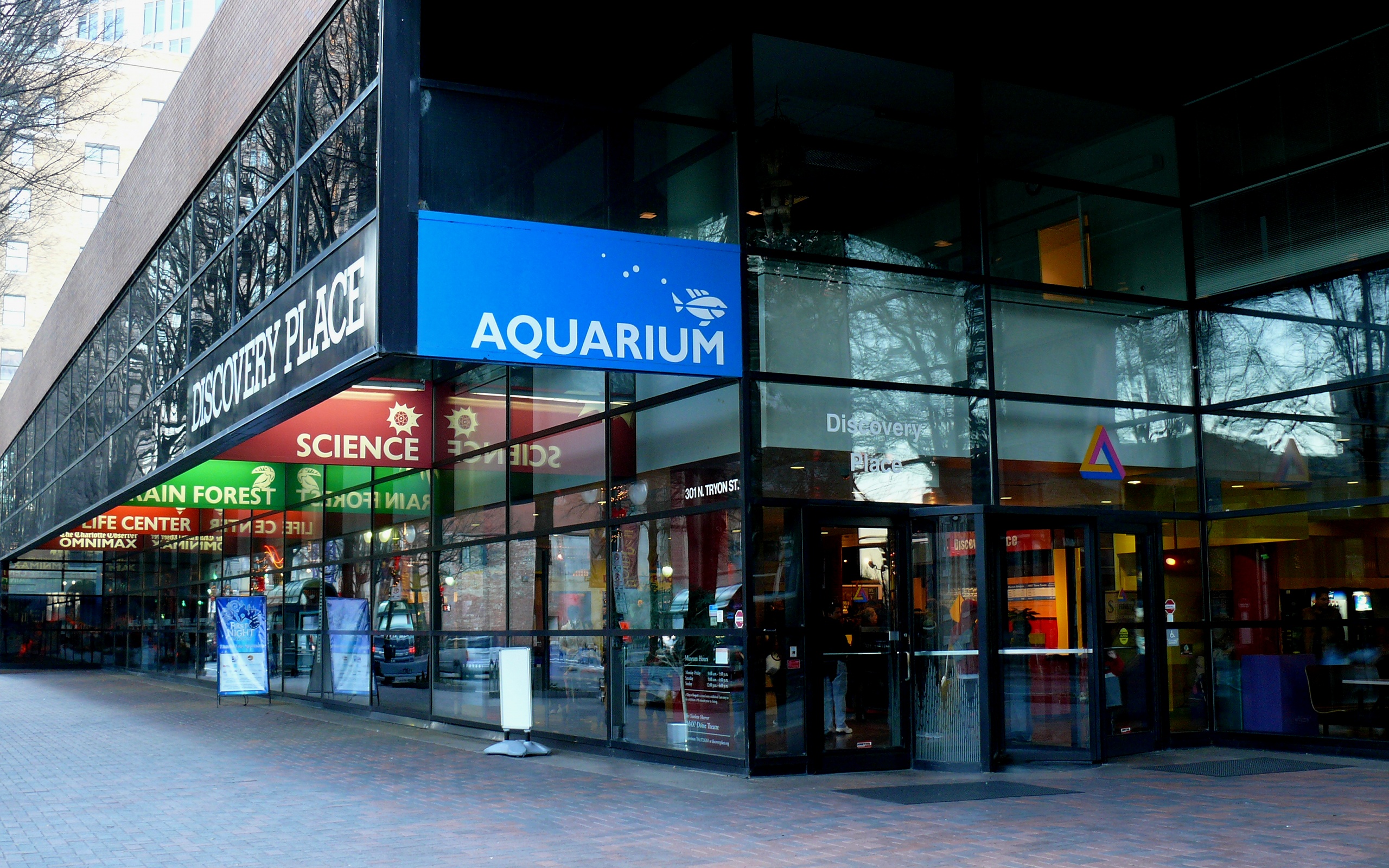 One of the best places to enjoy some family-friendly fun in the Charlotte region is the Discovery Place Science Museum. It also makes for a great indoor activity on a rainy day.
The museum offers hands-on exhibits on science, technology, and marine biology, where children can learn and play.
There is a living rainforest where visitors can walk through and look at various species. There is also an aquarium with many fascinating creatures. Besides all the interactive exhibits, there is also an IMAX Dome Theater, where the whole family can take in a movie.
Discovery Place Science is an excellent place for visitors of all ages to cultivate a sense of wonder and curiosity.
Address:301 N Tryon St, Charlotte, NC 28202, United States
7th Street Public Market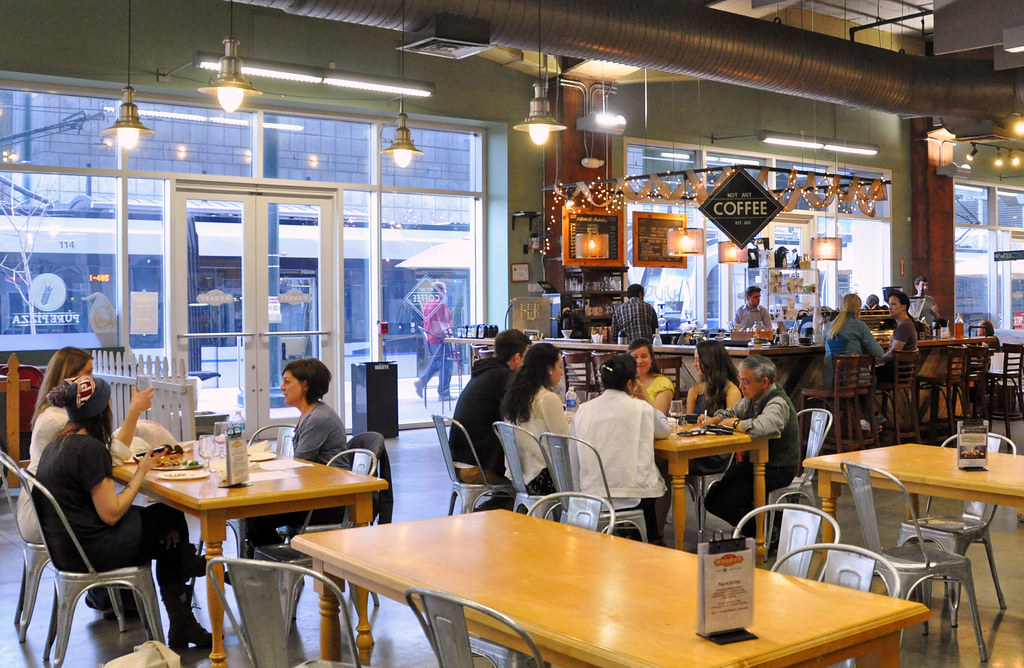 At 7th Street Station, in the heart of Charlotte, visitors can stop by the market to enjoy the tastes and smells on offer.
Local farmers, artisans, and entrepreneurs showcase their wares and sell fresh, delicious food throughout the week. There are also baked treats, fresh produce, and flowers sold by vendors indoors. Visitors can get a cup of joe from Not Just Coffee or stop for lunch at Pure Pizza.
Additionally, you can validate your parking ticket at the 7th Street Station parking garage by purchasing something from the market. This will get you free parking for an hour and a half.
Address:224 E 7th St, Charlotte, NC 28202, United States
Mint Museum (Uptown Charlotte)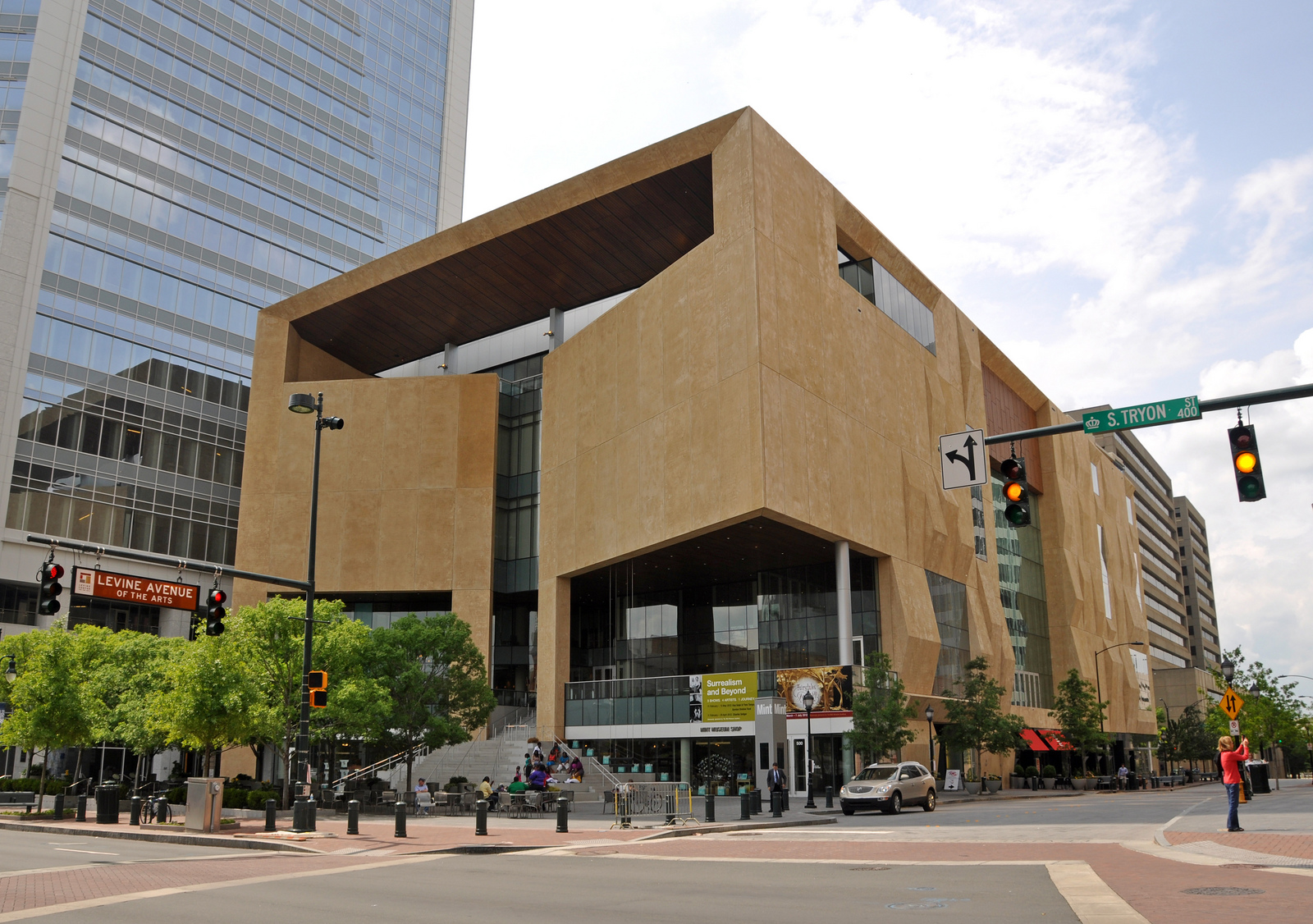 The Mint Museum Uptown is located inside the Levine Center for the Arts. It is one of two locations that form part of the Mint Museum and offers fascinating exhibits on Native Americans, American Art, and craft and design.
The American Art exhibits include sculptures, paintings, and photography from as far back as colonial times. The Native American gallery includes modern art and contemporary art by Native people from the U.S., Mexico, Guatemala, and Canada. The Craft and Design gallery is home to an extensive collection of wood art, glasswork, fiber art, and jewelry – with some pieces dating back two hundred years.
Additionally, visitors will find art studios, an auditorium where programs and lectures are held, and the Lewis Family Gallery. Here, children can enjoy hands-on activities at the building and art stations.
The other location is based in Eastover, called the Mint Museum Randolph. It was North Carolina's first art museum. It offers galleries including ceramics, European art, art from Africa, and ancient American artwork.
Address:500 S Tryon St, Charlotte, NC 28202, United States
Bechtler Museum of Modern Art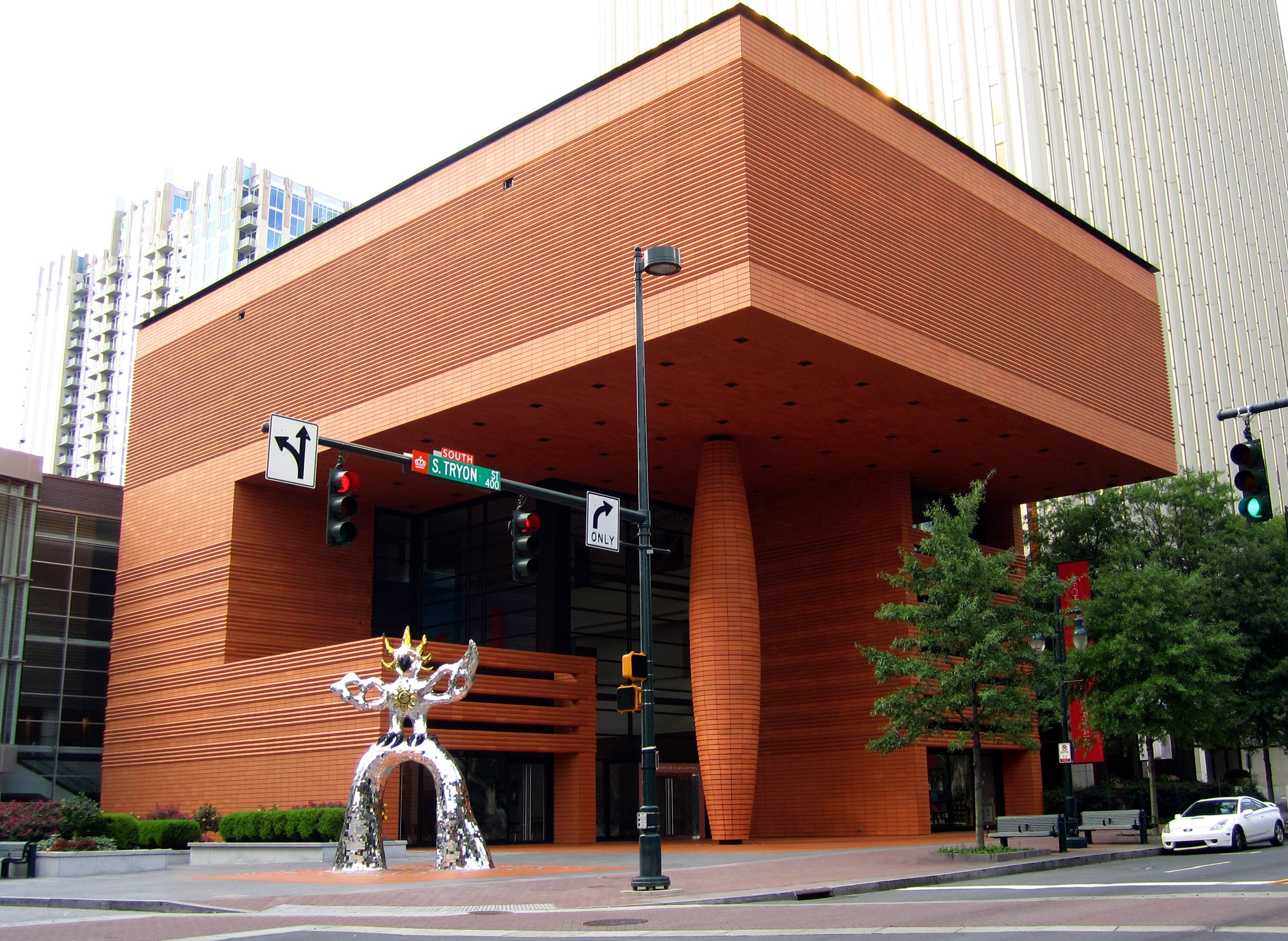 The Bechtler Museum of Modern Art is another excellent Charlotte museum, located inside a relatively small building. However, don't let its size fool you! Inside you will find exceptional exhibits that are laid out well. These include contemporary art, such as works by Andy Warhol, Picasso, Calder, and Ernst.
The museum is home to some permanent exhibitions, including School of Parris, European Perspective, and collections on British and American Artists. There are also three temporary exhibitions to be enjoyed.
One of our favorite exhibitions is Jean Tinguely: A Life in Motion. This includes several sculptures and illustrated or painted letters from Jean Tinguely to the Bechtler family.
Another great stop while at the Bechtler Museum of Modern Art is the Lina Bo Bardi video exhibit.
Address:420 S Tryon St, Charlotte, NC 28202, United States
U.S. National Whitewater Center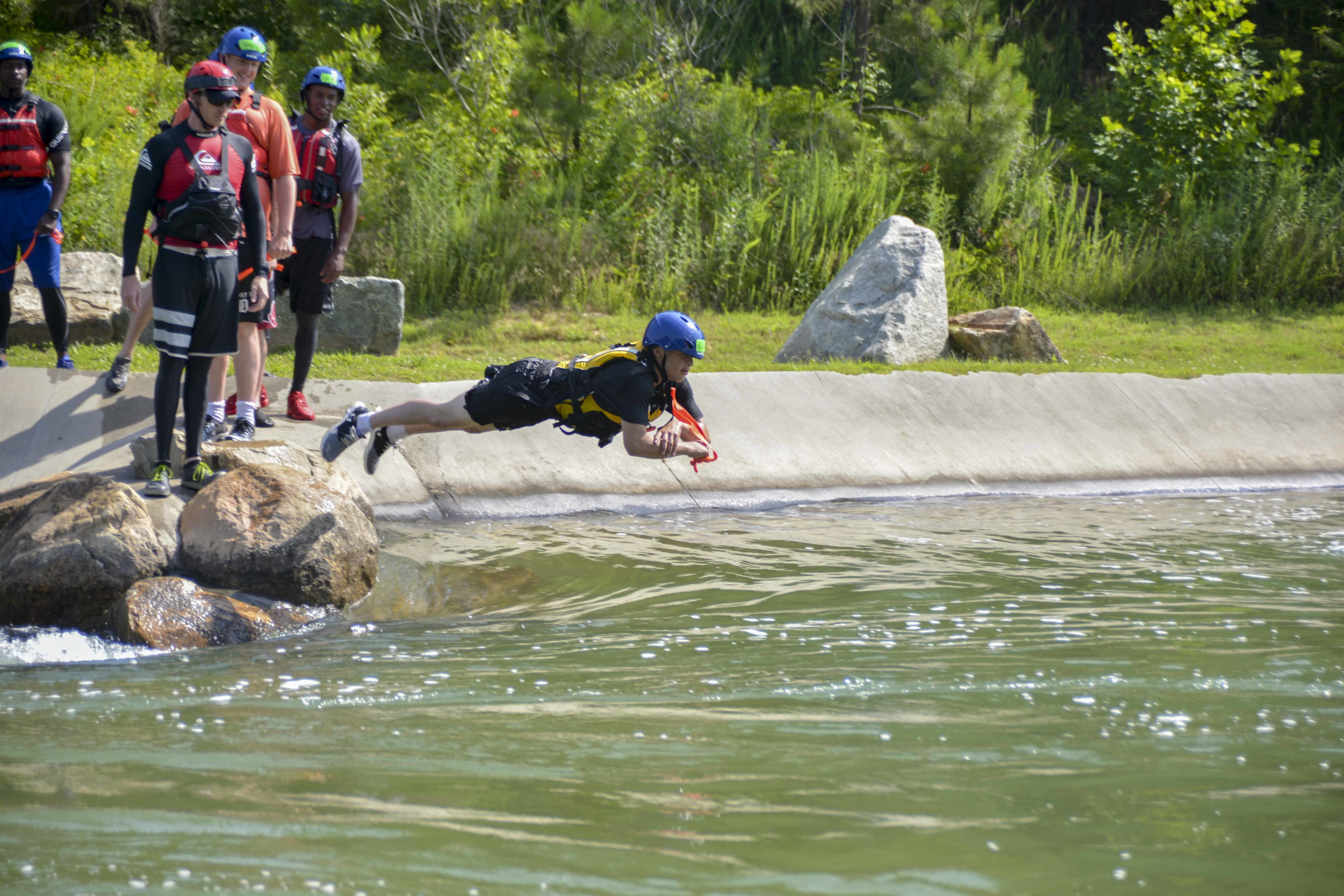 The U.S. National Whitewater Center is a great place if you're looking for something more adventurous and exciting. The center is located along the Catawba River, and visitors can enjoy a variety of land and water-based activities.
Water lovers can enjoy some whitewater rafting through rapid waters, or a calm rafting or stand-up paddle boarding excursion in calm waters. The land activities include rock climbing and zip-lining through trees. There is also a challenging rope course for the whole family to enjoy.
If you're looking for something even more challenging, you can try the Adventure Course. Additionally, you can spend some time with the little ones at the Obstacle Challenge. Be sure to stop by the U.S. National Whitewater Center on your next trip to Charlotte, NC.
Address:5000 Whitewater Center Pkwy, Charlotte, NC 28214, United States
Carowinds Amusement Park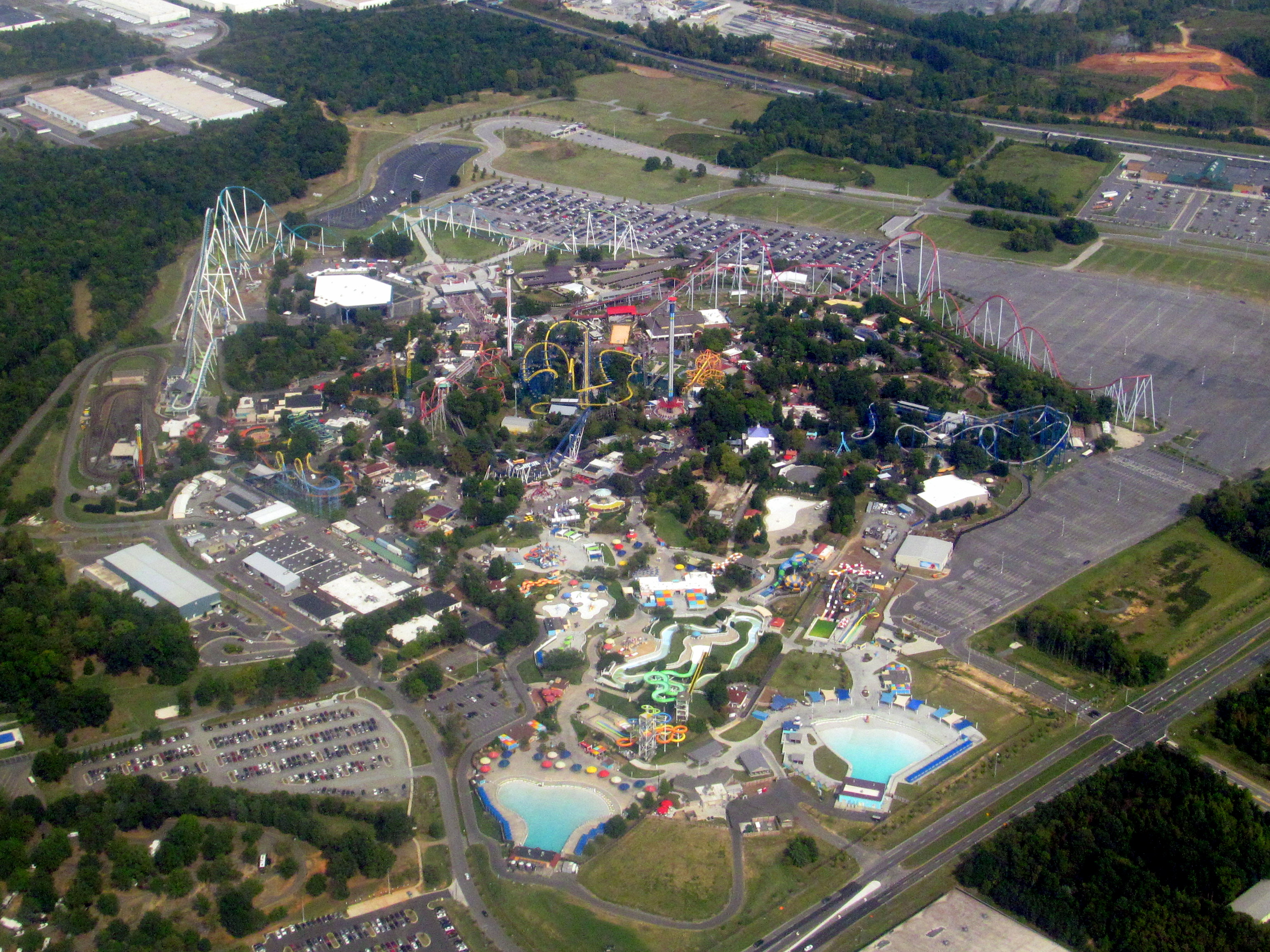 Amusement Park and rollercoaster junkies will be delighted by Carowinds. It is the place to be for any thrill-seekers on a trip to Charlotte, NC.
The park is home to over sixty activities and attractions, including fourteen different rollercoasters. Some fan favorites include the Fury 325. This Giga rollercoaster is the world's tallest and fastest of its kind. Other notable rollercoasters include the Intimidator, the Afterburn Roller Coaster, and the Scrambler. There is also a carousel and Dodg'em Cars.
For anyone looking to relax, the park is home to a wave pool and a lazy river – among other water-based activities. The Camp Snoopy area is ideal for families with smaller children.
Address:North and South Carolina border, United States
Daniel Stowe Botanical Garden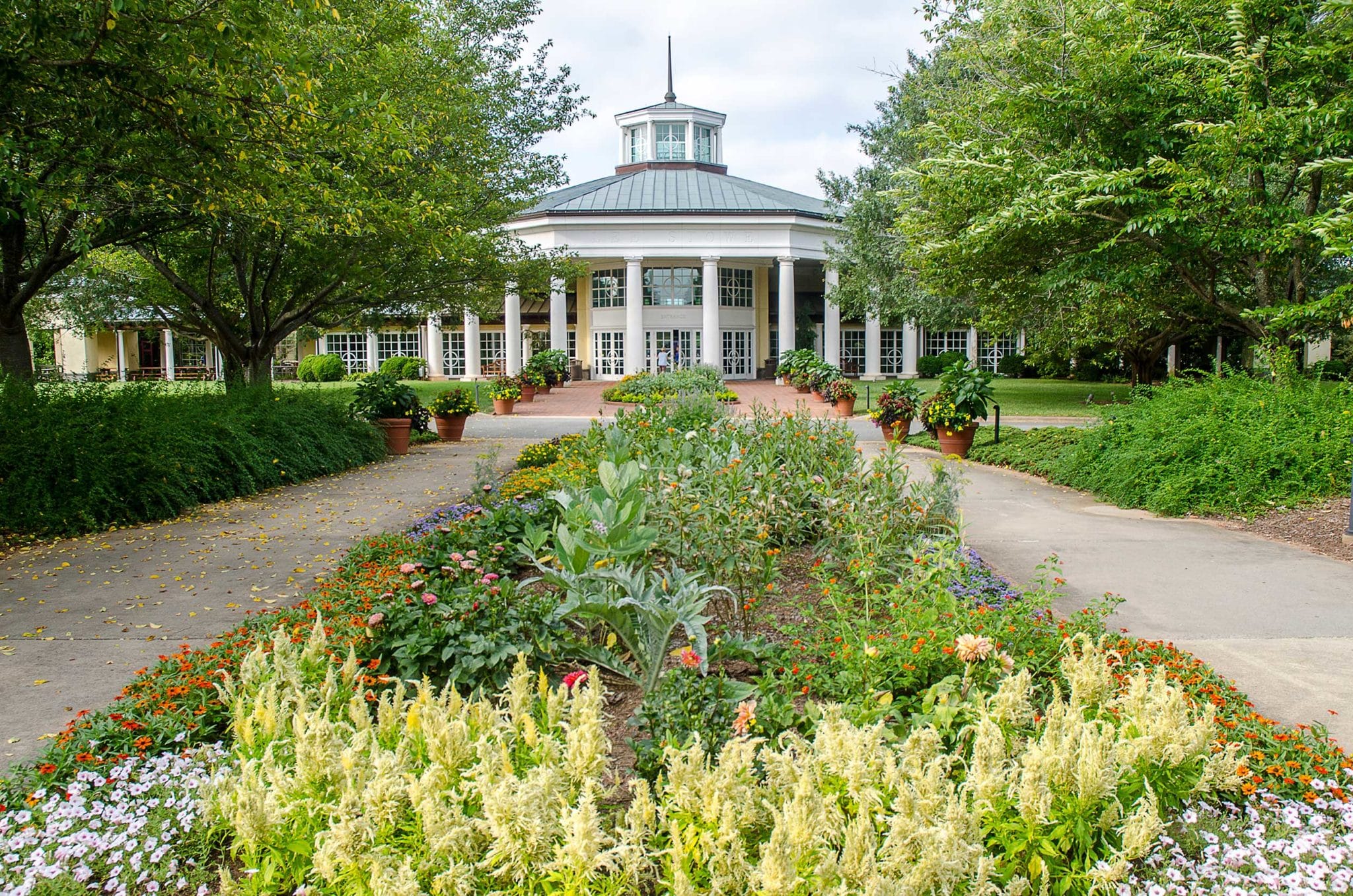 Located along the banks of Lake Wylie, the Daniel Stowe Botanical Garden is a great place to relax and take in some stunning scenery. The gardens are home to vibrant flowers and a variety of plant life that flourish year-round. Additionally, the three hundred and eighty acres of land also include several beautiful fountains, a visitor center, and a Woodland Trail where visitors can enjoy plants native to North Carolina's Piedmont area.
The Four Seasons Garden is a great place to snap some photos with stunning backdrops. We also recommend venturing to the Tunnel Fountain, an iconic spot the whole family will enjoy.
And, if you're looking for a surreal experience, be sure to stop by the five-story Orchid Conservatory. It is home to gorgeous orchids and a large indoor waterfall. It is a must-visit on any trip to the Daniel Stowe botanical gardens.
Address:6500 S New Hope Rd, Belmont, NC 28012, United States
Sleepy Poet Antique Mall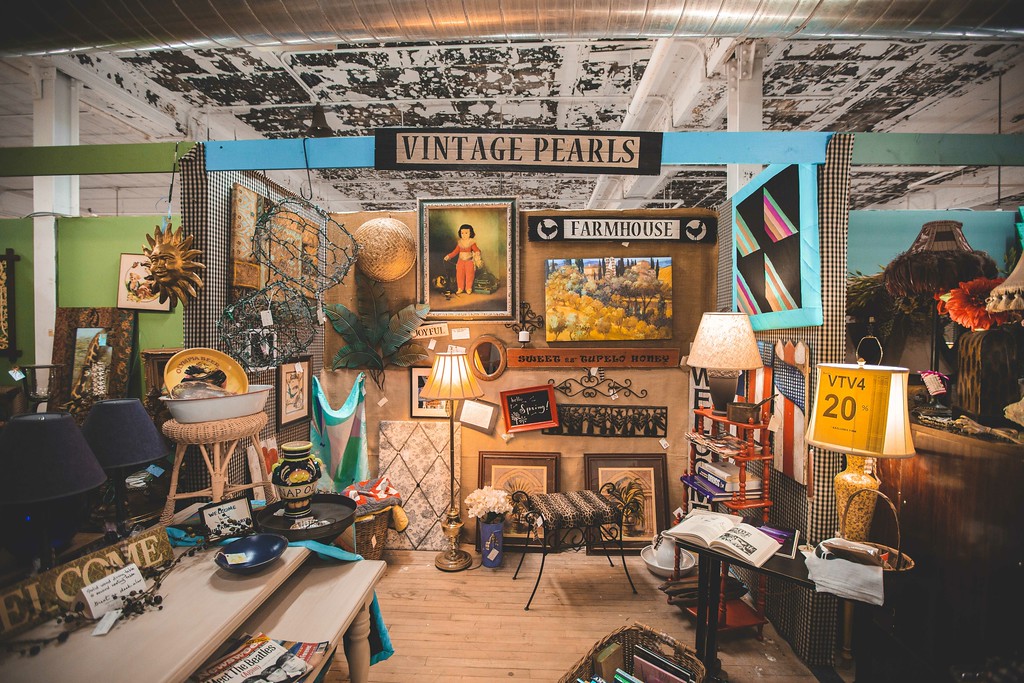 The Sleepy Poet Antique Mall is a one-story warehouse filled with vendors and booths where visitors can hunt for treasures and trinkets. There are around three hundred stalls selling things like vintage clothing, antiques, retro furniture, and old vinyl records. It is a great place to shop for souvenirs or spend a few hours on a rainy day.
Address:6424 South Blvd, Charlotte, NC 28217, United States
Levine Museum of the New South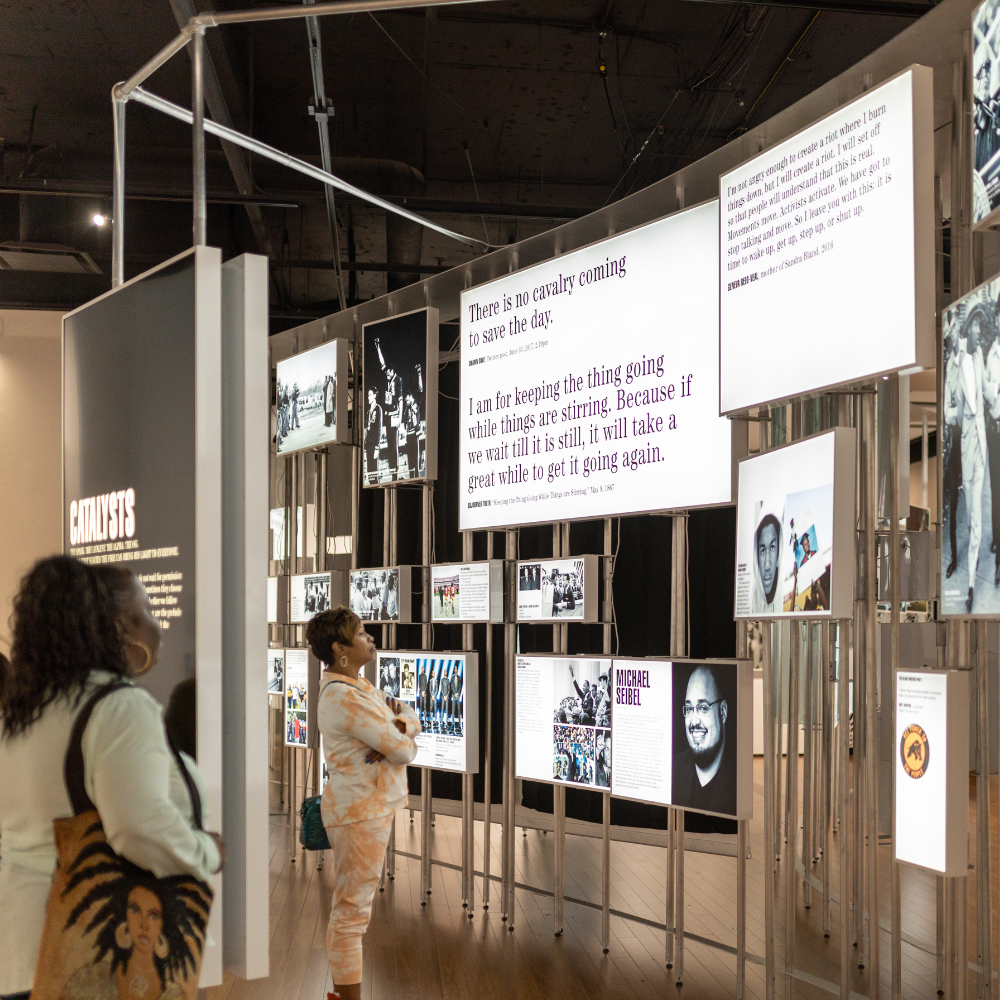 If you're a history lover, be sure to stop by the Levine Museum of the New South. The museum is home to permanent exhibits, where visitors can learn more about the history of Charlotte, dating as far back as the Civil War. Visitors can enjoy seeing how Charlotte developed from its rural roots to a bustling metropolis with skyscrapers and a stunning city skyline.
Additionally, the museum is home to one of the original Southern black hospitals, the Good Samaritan Hospital and Chapel.
Address:401 S Tryon St, Charlotte, NC 28202, United States
Little Sugar Creek Greenway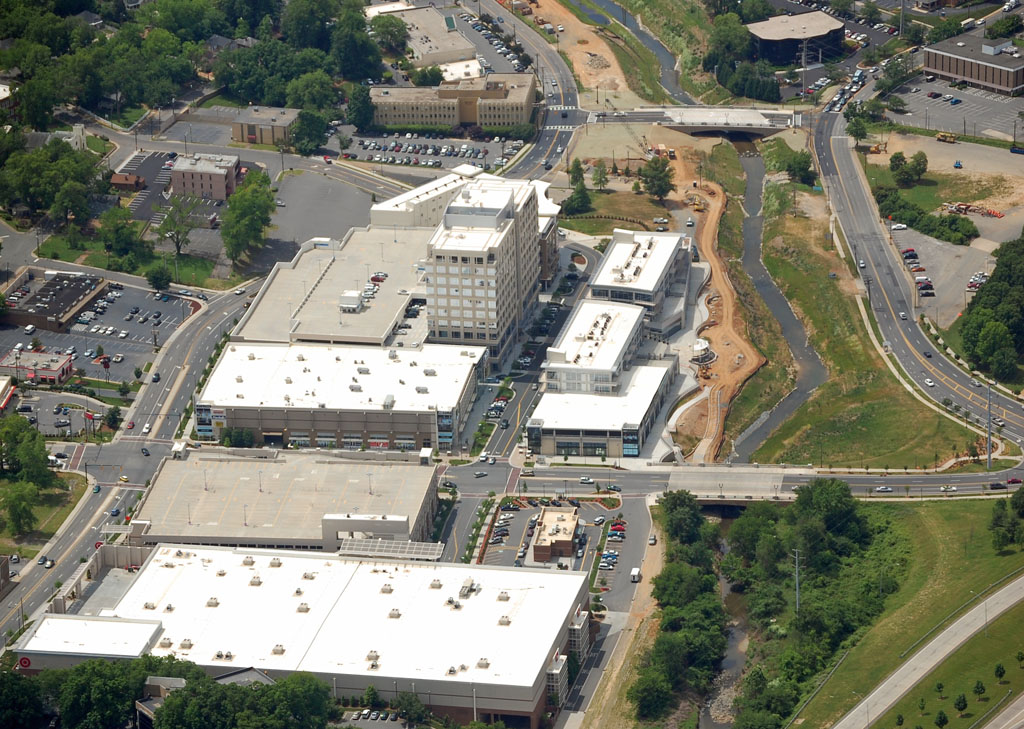 Nature lovers on a trip through Charlotte will be delighted by the Little Sugar Creek Greenway. Here, visitors can enjoy some fresh air, a bike ride, a jog, or a relaxed stroll. The greenway forms part of the Carolina Thread Trail, which is around ten miles long and stretches all the way to the Catawba River.
Included along this urban walkway are the Charlotte Nature Museum, Freedom Park, and Central Piedmont Community College. There are also many restaurants, shops, public art pieces, and playgrounds to stop by along the way.
Those who enjoy people-watching and want to spend some time in nature can make use of one of the many benches scattered along the trail.
Address:1133 Metropolitan Ave, Charlotte, NC 28204, United States
Harvey B. Gantt Center for African American Arts and Culture
The work of African-Americans and Africans is honored in this center for film, visual arts, music, literature, dance, and community outreach. The center is home to over fifty pieces belonging to twenty different artists, some local and some national.
There are also three different temporary exhibits, including a showcase of the photographs of Jamel Shabazz and highlights from the center's permanent exhibits. Be sure to stop by Visible Man, a look at African-American men through the lenses of personal and cultural experience.
Additionally, the museum hosts regular events such as workshops, lectures, guided walking tours, performances, and yoga on the rooftop.
Address:551 S Tryon St, Charlotte, NC 28202, United States
McDowell Nature Center and Preserve
Another great place to get away from the hustle and bustle of the city is the thousand acres of undeveloped land at the McDowell Nature Preserve. There are around seven miles of trails where you can take a stroll with your furry friend. These trails run past stunning wooded areas, streams, and scenic points at Lake Wylie.
The preserve is home to various species of reptiles, birds, mammals, and amphibians well worth keeping an eye out for. There is also the nature center which includes live animals, a discovery hall full of exhibits, and the Ozone Garden.
If you'd like to extend your trip to the McDowell Preserve, you can head to the campground and hook up an RV or pitch a tent for the night.
Address:15222 York Rd, Charlotte, NC 28278, United States
Billy Graham Library
Another great activity for history lovers is taking a self-guided walking tour through the Billy Graham Library, where you can learn more about his impact on the 20th Century.
The site consists of several buildings, including a barn with a forty-foot glass window in the shape of a cross. Here you can explore artifacts, replicas, sermons, multimedia exhibits, and even Ruth Graham's wedding dress. There is also the Memorial Prayer Garden with Ruth Graham's final resting place.
The grounds are also home to the Graham Home and a Dairy Barn where you can enjoy lunch or ice cream from an authentic North Carolina dairy farm. Ruth's Attic is a great place to shop.
Address:4330 Westmont Dr, Charlotte, NC 28217, United States
Lake Norman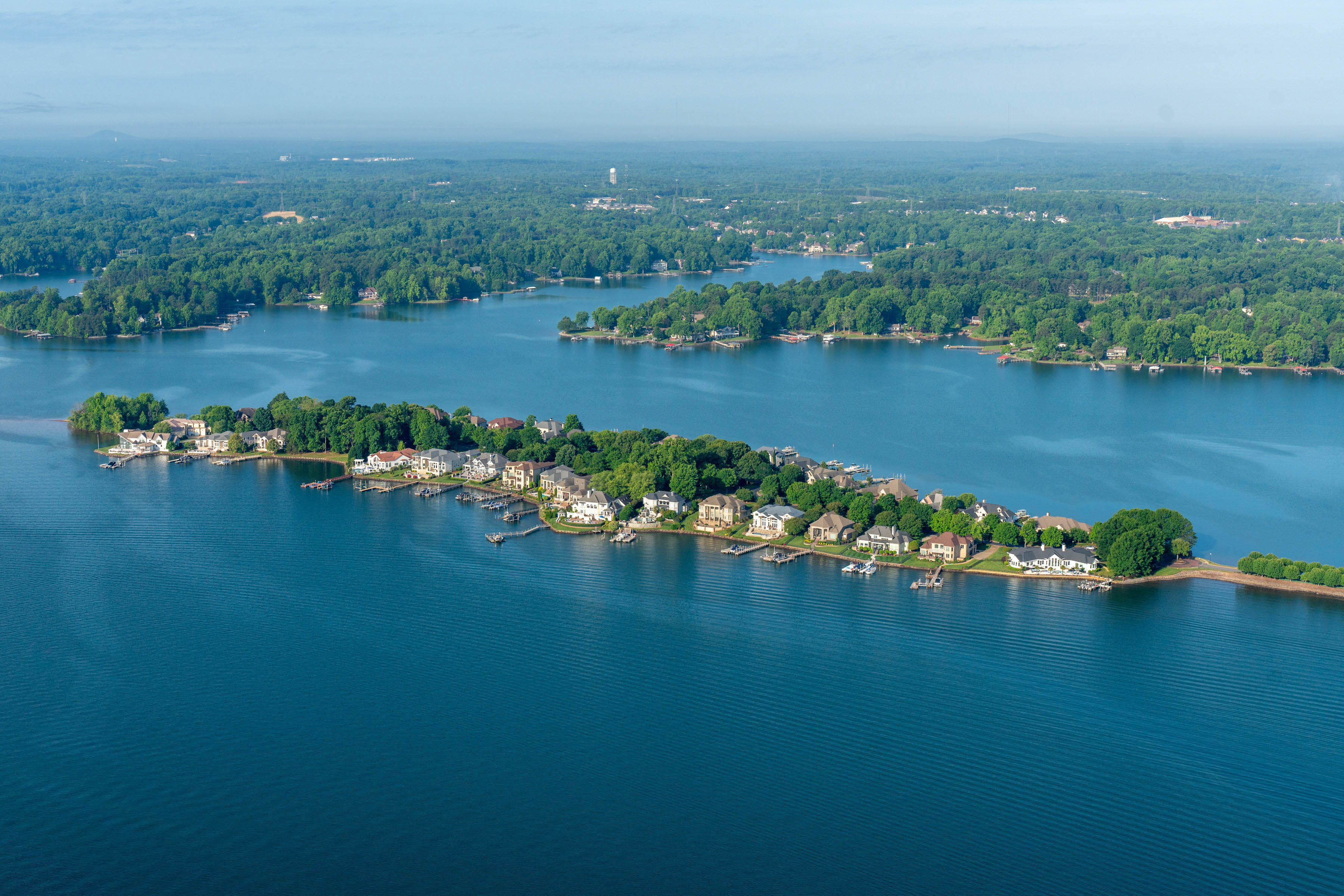 Just a short distance outside of Charlotte, visitors can spend some time on the banks of the largest man-made lake in North Carolina. Lake Norman has over five hundred miles of shoreline, making it an excellent spot to spend a weekend in the great outdoors.
The Visitor Center is an excellent place to start your day out. Here, you can rent equipment like paddleboards, kayaks, pedal boats, and canoes to take out onto the lake. The Center is also home to exhibits and plays host to regular programs.
Visitors can bike, hike, or walk along forty miles of trails or enjoy some fishing or swimming at the beach.
Address:North Carolina, USA
Blumenthal Performing Arts Center

This non-profit complex has multiple venues in Charlotte. It offers visitors and locals alike the opportunity to enjoy live performances like Broadway musicals, plays, and live music. Some of the favorite performances include Les Miserables, Blue Man Group, and the Dvorak New World Symphony.
The Belk Theater and Blumenthal Performing Arts Center make for excellent ways to spend an evening while in Charlotte.
Address: 130 N Tryon St, Charlotte, NC 28202, United States
Elizabeth Lawrence House and Garden
Built in the late 1940s, this one-and-a-half-story Colonial Revival style home is a historic landmark in Charlotte. The landscaped grounds include beautiful paths and flower beds. The property also includes a bird sanctuary.
If you're fond of spending time in nature, you are bound to be delighted by the stunning blooms during the springtime. It is also a great place to learn more about history and horticulture.
Visitors can enjoy self-guided tours through the property or visit as part of the Wing Haven tour.
Address:348 Ridgewood Ave, Charlotte, NC 28209, United States