Have you ever visited a place that left you truly breathless? For many visitors, Stow is where it happens.
Stow is a pretty little town with plenty of nearby attractions to offer visitors. It is also a great place for a weekend getaway with family or friends. While it may not be as popular as other big cities in Ohio or in the United States, there are just as many unique things to do and places to explore in this quaint town.
For starters, it's home to a number of local parks and recreational areas where visitors can enjoy a range of outdoor activities such as hiking, biking, and kayaking. It even has a beach where you can bring your dog!
Or, if you're looking for a more laid-back way to spend time in nature, pick up a bottle of wine, a good book, and a blanket and enjoy a relaxing picnic under the trees.
For those with children, plan a trip to the Cleveland Metroparks Zoo or the Water Works Family Aquatic Center, which are guaranteed to delight even the littlest person.
Stow is also close to several cultural attractions, such as the Cuyahoga Falls Historical Society & Museum, Akron Art Museum, and Akron Children's Museum.
If you'd like to know more about what the area has to offer, keep reading for a list of all the other attractions and activities that can be found nearby
The 8 Most Popular Things To Do In Stow, Ohio
8. Meadowbrook Lake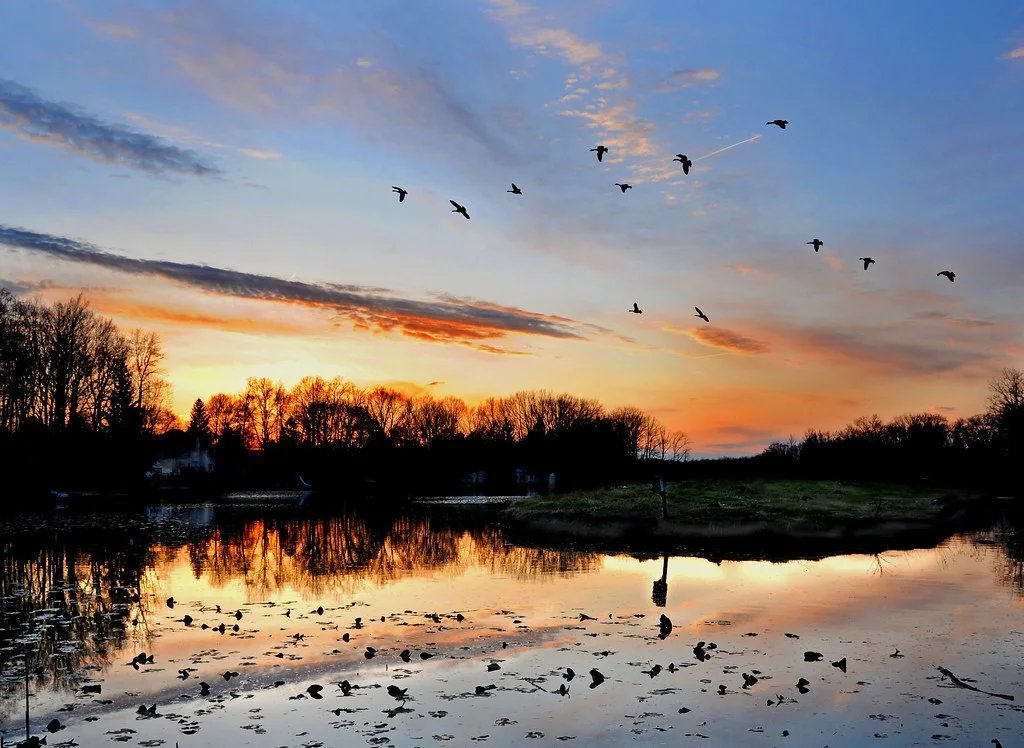 Credit: Steve @ the alligator farm, License, Flickr
The Meadowbrook Lake Neighborhood Park is home to a 19-acre lake of the same name. The lake is open to the public, with the closest public access off Hudson Drive. There is also a small park on Mac Drive and Meadowbrook Boulevard.
The Meadowbrook Lake Neighborhood Park's public areas are limited to the play area, picnic area, and basketball courts. However, only the residents of private homes around the lake are permitted to fish in the waters.
7. Silver Lake Estates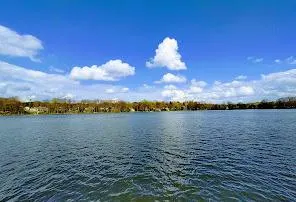 Credit: Brian Esters, Google Maps
Location: 2918 Silver Lake Blvd Silver Lake OH
Web Address: https://silverlakeestates.com/
The Silver Lake Estates is a beautiful community nestled between Cuyahoga Falls and Stow that features tree-lined streets and views of the gorgeous lake. The community has a colorful history that began in 1874 after Ralph H. Lodge bought the lake and the 35-acre property surrounding it.
The community was initially built to become an amusement park with its own airport and racetrack. At its peak, the park saw about 10,000 visitors daily. However, the park began suffering a decline in sales after the nearby railroads were closed in 1912. The property was sold five years later and was subdivided for residential buildings.
6. Munroe Falls Metro Park
Credit: Summit Metro Park Website
Location: 521 S. River Rd. Munroe Falls, OH 44262
The Munroe Falls Metro Park is a vast public park located off South River Road. Stretching about 500 acres, the park has two major areas, the lake area, and the Tallmadge Meadows area.
The Lake Area allows visitors to participate in cross-country skiing, boating, and sledding. The Tallmadge Meadows Area allows for cross-country skiing and picnicking.
Before the 2022 season, the park allowed guests to swim in its waters. However, it was banned in February 2022 due to declines in attendance and challenges in hiring lifeguards.
5. Bow Wow Beach Dog Park
Credit: Bow Wow Beach Facebook Page
Location: 5027 Stow Rd, Stow, OH 44224
If you're traveling with your furry pal, Bow Wow Beach should be one of the places you visit in Stow, Ohio. This dog park features a 7.5-acre fenced-in, dog-friendly area with a mixture of a sandy beach and a grassy area. Each area has numerous waste deposit stations to ensure cleanliness.
The Bow Wow Beach Dog Park also features a 3-acre lake where dogs are allowed to take a dip. However, it is important to note that humans are not allowed in the waters, so make sure your furry pal responds to voice commands. After your pup is done swimming, you can bring them to the onsite dog washing stations to give them a good clean before heading home.
4. Cafe O' Play
Credit: Cafe O' Play Website
Location: 911 Graham Rd #27, Stow, OH 44221 (Inside Graham Square)
Tel: (330) 928-7517
Website: https://cafeoplay.com/site/
Located inside Graham Square, Cafe O' Play is an indoor playground where kids can crawl, slide, and dash their way through the play area. Cafe O' Play offers three-hour open play sessions and private two-hour playdates.
Guests who bring their children to the play area can also relax at the coffeehouse/cafe area, which is separated from the playground by a waist-high wall. Their menu includes sandwiches, salads, soups, naan melts, a kid's menu, desserts, and drinks.
3. Stan Hywet Hall & Gardens
Credit: Brandon Bisel | Wikimedia Commons
Location: 714 N Portage Path, Akron, OH 44303
Website: https://www.stanhywet.org/
Explore the former estate of F.A. Sieberling, co-founder of the Goodyear Tire & Rubber Company. The historic 65-room Tudor Revival Manor House features artfully landscaped gardens and grounds that flow smoothly into the natural surroundings. Designed between 1912 and 1915 by Warren Manning, the gardens see thousands of visitors each year.
In addition to the gardens landscaped by Manning, the estate is also home to the English Garden redesigned by Ellen Biddle Shipman in 1929. It is one of the only Shipman gardens open to the public nationwide.
Apart from the gardens, visitors can also participate in a Guided Manor House Tour to learn more about what life was like at the estate. The tour will take guests through spaces such as the Music Room and Great Hall, as well as the indoor pool and Corbin Conservatory.
2. Fox Den Golf Course
Credit: Fox Den Golf Course Website
Location: 2770 Call Rd, Stow, OH 44224
Website: https://www.foxdengc.com/
Fox Den Golf Course is an 18-hole, par-71 public golf course that features a driving range, two large putting greens, and various areas where guests can practice chipping and pitching.
The Fox Den Golf Course is operated under the City's Service Department, which works to ensure that the course remains of high quality. On that note, guests who visit the Fox Den Golf Course can expect well-maintained fairways and greens.
1. Kendall Cliffs Climbing Gym
Credit: Kendall Cliffs Climbing Gym Website
Location: 60 Kendall Park Rd suite b, Peninsula, OH 44264
Website: https://www.kendallcliffs.com/
Established in 1998, the Kendall Cliffs Climbing Gym is a family-owned and operated business that gives guests the opportunity to experience climbing "natural" rock surfaces. This professionally designed rock gym features 7,000 square feet of climbing surface, with a peak height of 35 feet. This ensures that even the most advanced climbers are challenged during their climbing sessions.
Everyone is welcome at Kendall Cliffs Climbing Gym, even people without experience climbing. Guests who want to learn how to rock climb can take their belay and lead climbing courses to start.
Final Words:
Thank you for reading our list of the best things to do in Stow, Ohio! We hope it helped you plan the perfect itinerary for your next trip to this fantastic destination. Happy travels!
Join the TouristWire community
At TouristWire, our team works tirelessly to bring you the most comprehensive itineraries and reviews to help you plan your next trip. Don't miss out, join our mailing list and our reviews delivered directly to your mailbox!
.