Situated within driving distance of Detroit, Southgate is a convenient place to base yourself if you would like to explore the surrounding area.
It's close to numerous points of interest, such as the Henry Ford Museum of American Innovation, Detroit Institute of Arts, and Comerica Park.
Nature lovers will also find plenty of opportunities for outdoor recreation in Southgate, with yacht cruises, bike trails, and parks being situated nearby.
Southgate is also a hop, skip, and a jump away from the Detroit Zoo, which features over 2,000 animals in naturalistic habitats.
However, one of the main reasons why people visit Southgate is for its fabulous shopping! It's home to the Southgate Shopping Center, which was one of the first major strip malls to open in the southern suburbs of Detroit.
Interested to know more about what Southgate has to offer? Keep reading for a list of all the other top attractions in the area
The Most Popular Thing To Do In Southgate, Michigan
1. Great Lakes Live Steamers
4.8 ★★★★★ (113 reviews)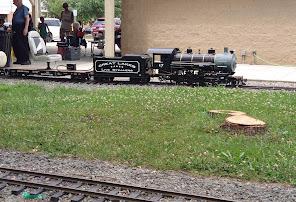 Credit: Matthew Moore, Google Maps
Location: 13901 Leroy Street Southgate MI
Tel: 313 355 9826
Web Address: http://greatlakeslivesteamers.org/
Final Words:
Thank you for reading our list of the best things to do in Southgate, Michigan! We hope it helped you plan the perfect itinerary for your next trip to this fantastic destination. Happy travels!
Join the TouristWire community
At TouristWire, our team works tirelessly to bring you the most comprehensive itineraries and reviews to help you plan your next trip. Don't miss out, join our mailing list and our reviews delivered directly to your mailbox!
.