The 49 Most Popular Things To Do In South Bay Los Angeles
49. Beachlife Ranch Music Venue
5.0 ★★★★★ (1 review)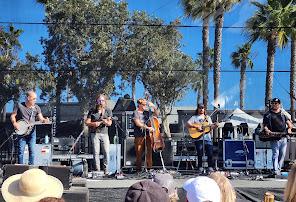 Credit: Scott Morrison, Google Maps
Location: 137 N Harbor Dr Redondo Beach CA
Web Address: https://beachliferanch.com/
48. Pier Avenue
4.7 ★★★★★ (3 reviews)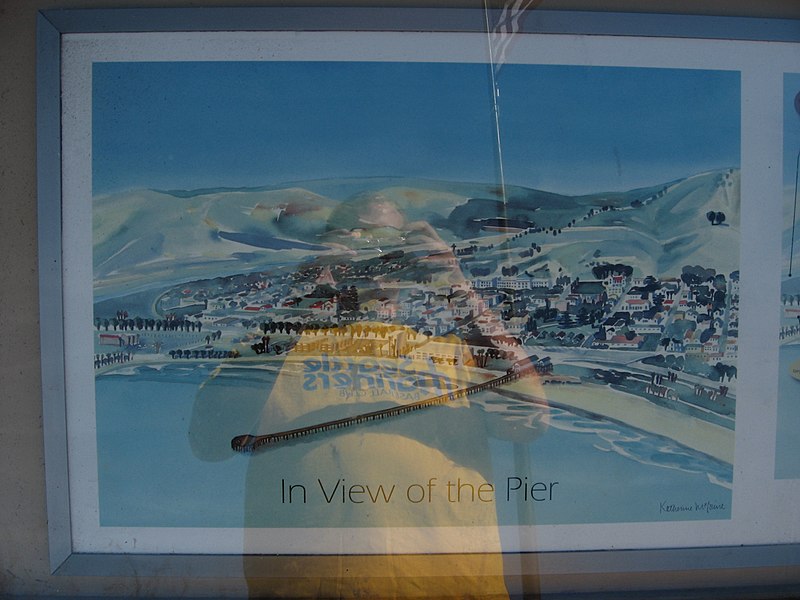 Credit: Ken Lund, License, Wikimedia commons
47. Marvin Braude Bike Trail
4.8 ★★★★★ (5 reviews)
46. Manhattan Beach Historical Society
4.0 ★★★★☆ (5 reviews)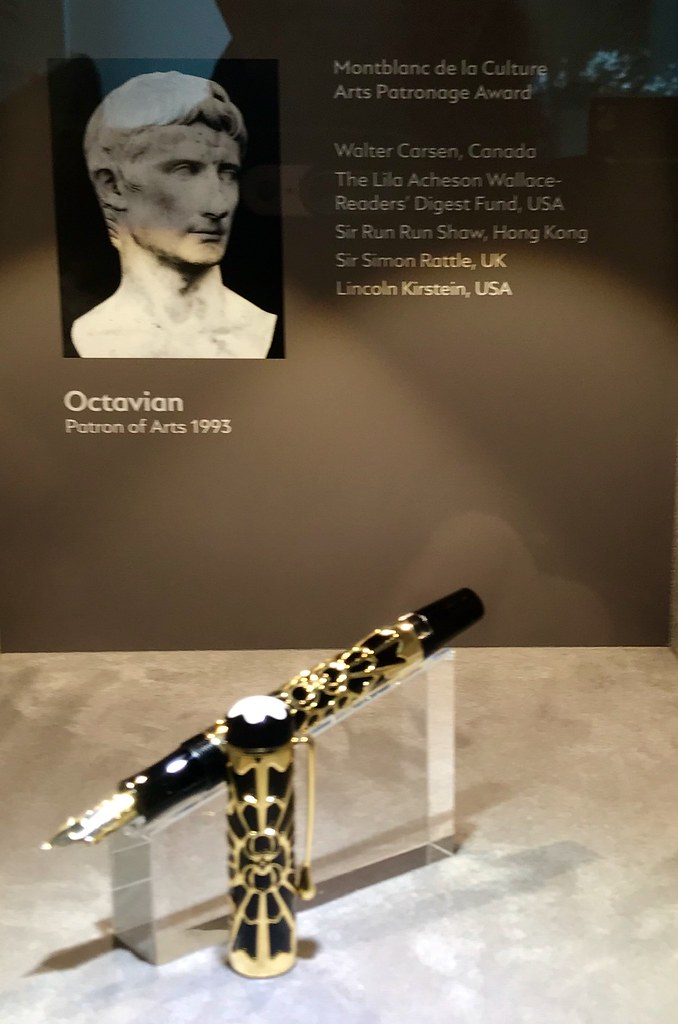 Credit: antefixus21, License, Flickr
Location: 1601 Manhattan Beach Blvd Manhattan Beach CA
Tel: 310 374 7575
Web Address: http://manhattanbeachhistorical.org/
45. Riley Arts Gallery
5.0 ★★★★★ (7 reviews)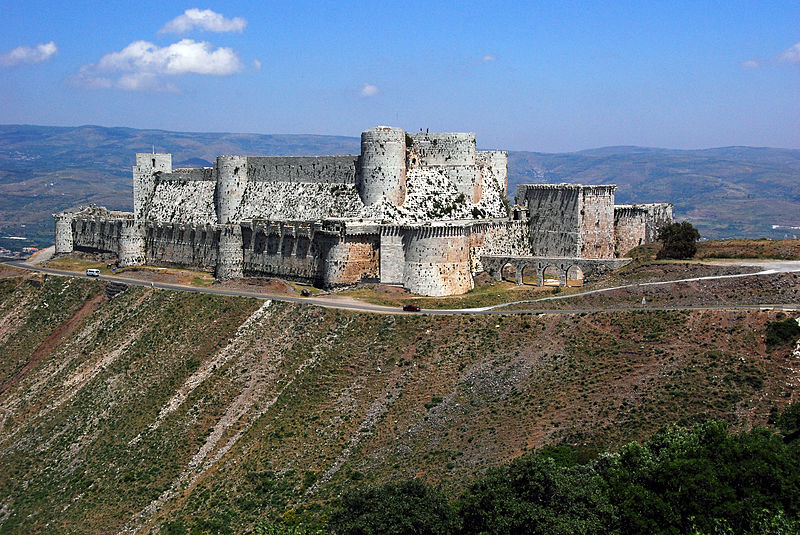 Credit: James Gordon, License, Wikimedia commons
Location: 1007 Manhattan Ave Manhattan Beach CA
Tel: 310 372 3681
Web Address: https://rileyartsgallery.com/
44. Jill Sanders Gallery
4.7 ★★★★★ (7 reviews)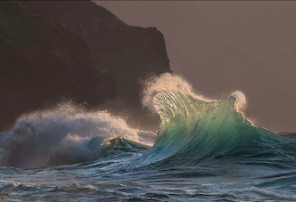 Credit: Jill Sanders Gallery, Google Maps
Location: 1733 S Catalina Ave Redondo Beach CA
Tel: 310 918 1965
Web Address: http://jillsandersgallery.com/
43. Resin
4.9 ★★★★★ (7 reviews)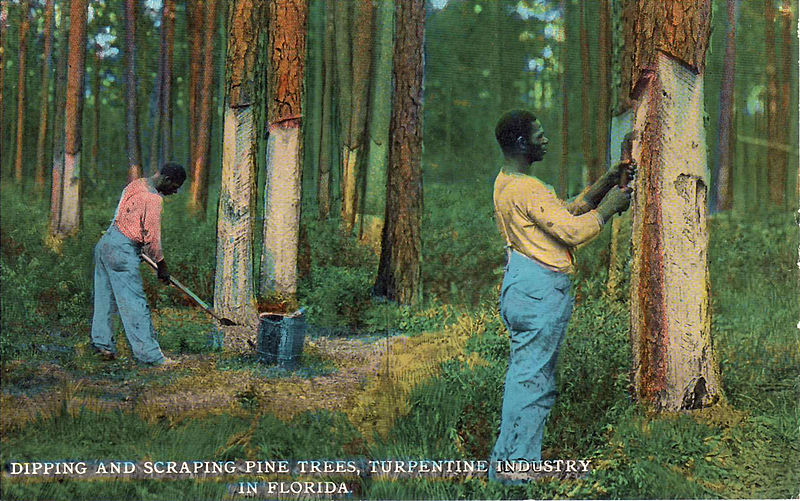 Credit: Unknown author, License, Wikimedia commons
Location: 618 Cypress Ave #4644 Hermosa Beach CA
Tel: 831 601 8137
Web Address: https://indivisiblearts.org/resin
42. Hilltop Park
4.3 ★★★★☆ (7 reviews)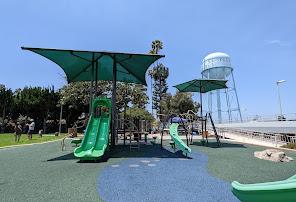 Credit: Christopher Spahn, Google Maps
Location: E Grand Ave El Segundo CA
41. Esplanade Bluff Garden
4.9 ★★★★★ (8 reviews)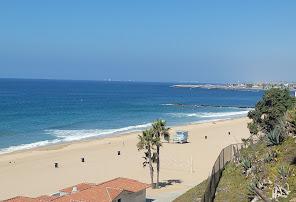 Credit: Robbie Enriquez, Google Maps
Location: Redondo Beach CA
40. Manhattan Beach Art Center
4.6 ★★★★★ (12 reviews)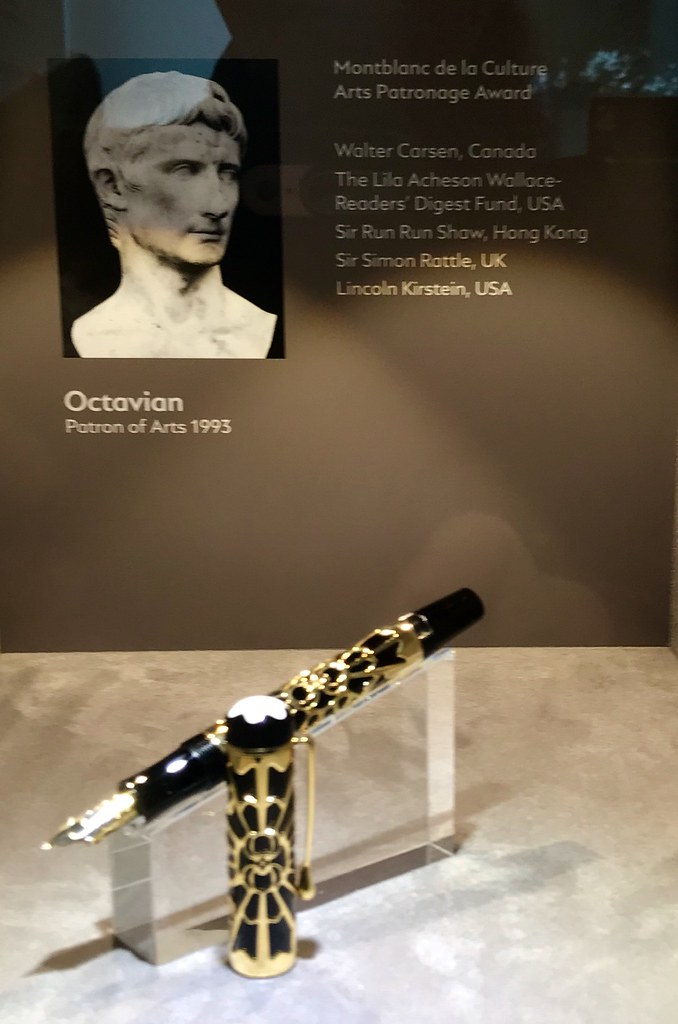 Credit: antefixus21, License, Flickr
Location: 1560 Manhattan Beach Blvd Manhattan Beach CA
Tel: 310 802 5440
Web Address: http://citymb.info/
39. Manhattan Heights Park-Basketball Courts
4.6 ★★★★★ (13 reviews)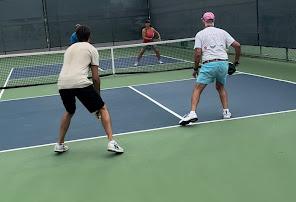 Credit: kelepi vaea, Google Maps
Location: North Herrin Avenue & Manhattan Beach Manhattan Beach CA
Tel: 310 802 5425
Web Address: https://manhattanbeach.gov/visitors/parks-and-facilities
38. SeaCoast Church of Redondo Beach
4.9 ★★★★★ (14 reviews)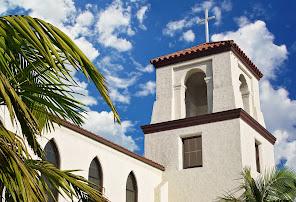 Credit: SeaCoast Church of Redondo Beach, Google Maps
Location: 100 N Pacific Coast Hwy Redondo Beach CA
Tel: 310 379 8431
Web Address: https://seacoastredondo.com/
37. Redondo Beach Historical Museum
4.2 ★★★★☆ (22 reviews)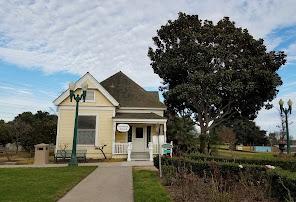 Credit: CM Galaxy Jam, Google Maps
Location: 302 Flagler Ln Redondo Beach CA
Tel: 310 318 0684
Web Address: http://redondo.org/depts/recreation/cultural_arts/rb_historical_museum/default.asp
36. Pier Plaza
4.9 ★★★★★ (24 reviews)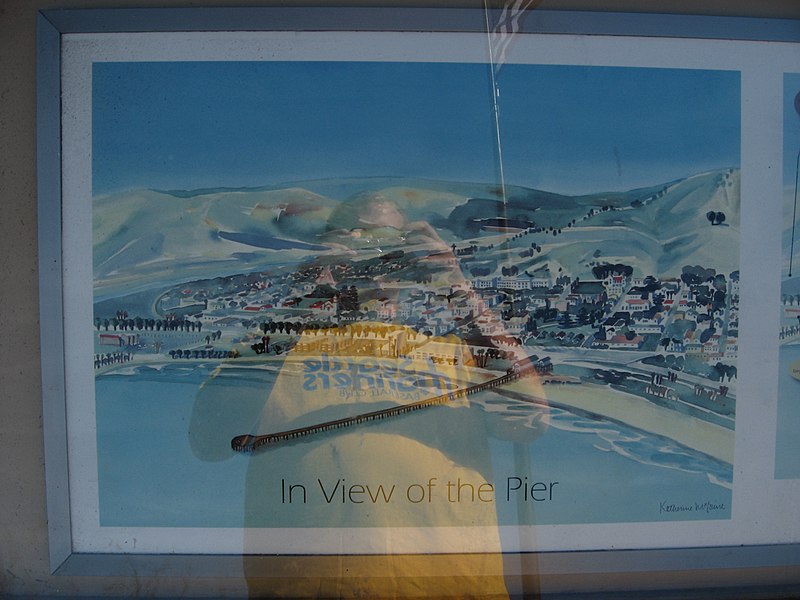 Credit: Ken Lund, License, Wikimedia commons
Location: 1 11 Pier Ave Hermosa Beach CA
Web Address: http://hermosabch.org/
35. Hermosa Beach Historical Society & Museum
4.7 ★★★★★ (27 reviews)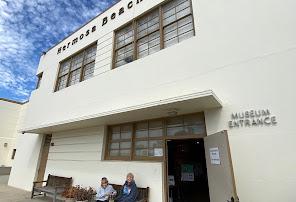 Credit: Hermosa Beach Historical Society & Museum, Google Maps
Location: 710 Pier Ave Hermosa Beach CA
Tel: 310 318 9421
Web Address: http://hermosabeachhistoricalsociety.org/
34. Fort Lots-o-Fun Park
4.4 ★★★★☆ (39 reviews)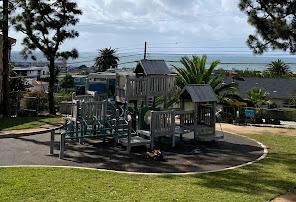 Credit: David Ryan, Google Maps
Location: 1102 6th Street Hermosa Beach CA
Tel: 310 318 0239
Web Address: https://hermosabeach.gov/Home/Components/FacilityDirectory/FacilityDirectory/98/1052
33. South Bay Sailing
4.9 ★★★★★ (40 reviews)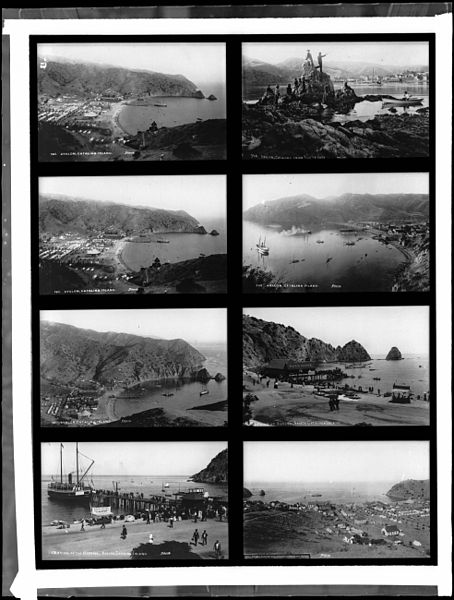 Credit: C. C. Pierce, License, Wikimedia commons
Location: 181 N Harbor Dr enter the parking lot Our dock is at the very south end of the parking lot 2506 Redondo Beach CA
Tel: 310 937 3180
Web Address: http://southbaysailing.com/
32. The Strand, Hermosa Beach
4.7 ★★★★★ (43 reviews)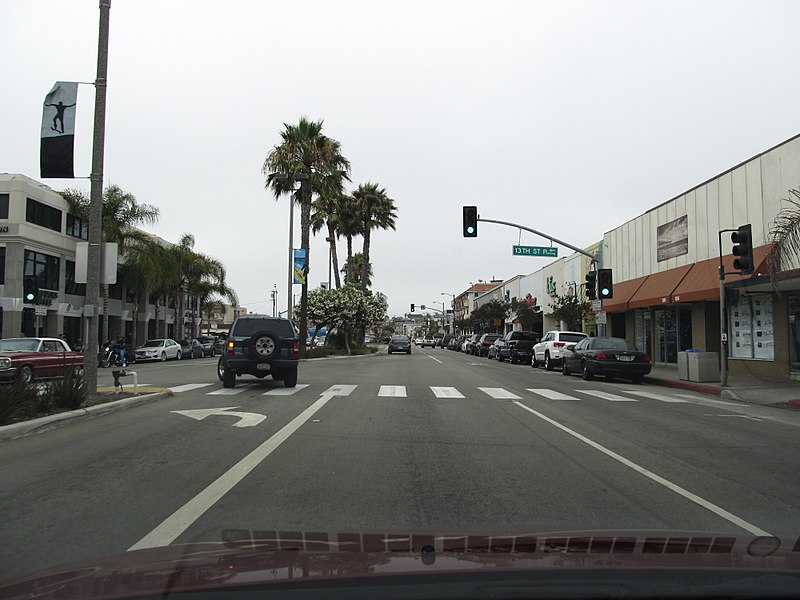 Credit: Ken Lund, License, Wikimedia commons
Location: 1500 1598 The Streetrand Hermosa Beach CA
31. Polliwog Park Amphitheater
4.7 ★★★★★ (53 reviews)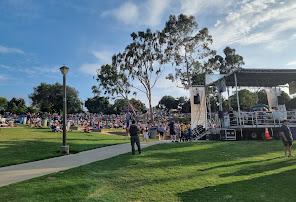 Credit: Sergey Cheryomush, Google Maps
Location: Manhattan Beach CA
30. ESMoA
4.6 ★★★★★ (56 reviews)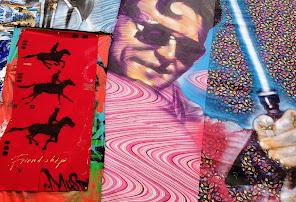 Credit: Laura Arnold, Google Maps
Location: 208 Main Street El Segundo CA
Tel: 424 277 1020
Web Address: http://esmoa.org/
29. Redondo Beach Breakwall
4.6 ★★★★★ (70 reviews)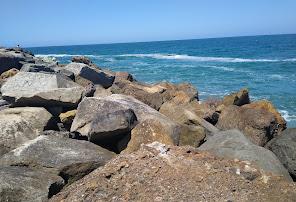 Credit: Felipe Molina, Google Maps
28. Burnout Beach
4.6 ★★★★★ (104 reviews)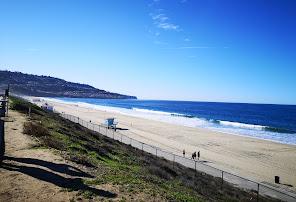 Credit: Yoshihiro KAWACHI, Google Maps
27. Manhattan Beach Botanical Garden
4.3 ★★★★☆ (164 reviews)
Location: 1237 N Peck Ave Manhattan Beach CA
Tel: 310 546 1354
Web Address: http://mbbgarden.org/
26. Live Oak Park
4.4 ★★★★☆ (216 reviews)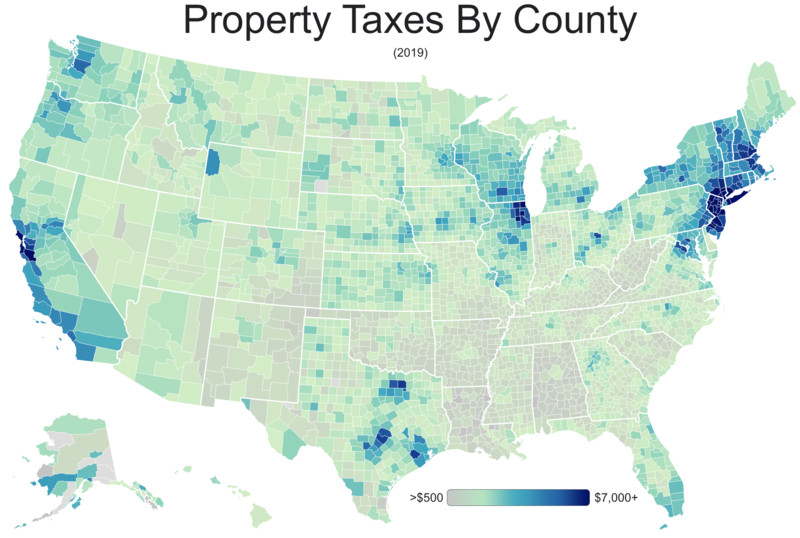 Credit: Wikideas1, License, Wikimedia commons
Location: 1901 N Valley Dr Manhattan Beach CA
Tel: 310 802 5474
Web Address: https://manhattanbeach.gov/Home/Components/ServiceDirectory/ServiceDirectory/131/2119
25. Alta Vista Park
4.4 ★★★★☆ (230 reviews)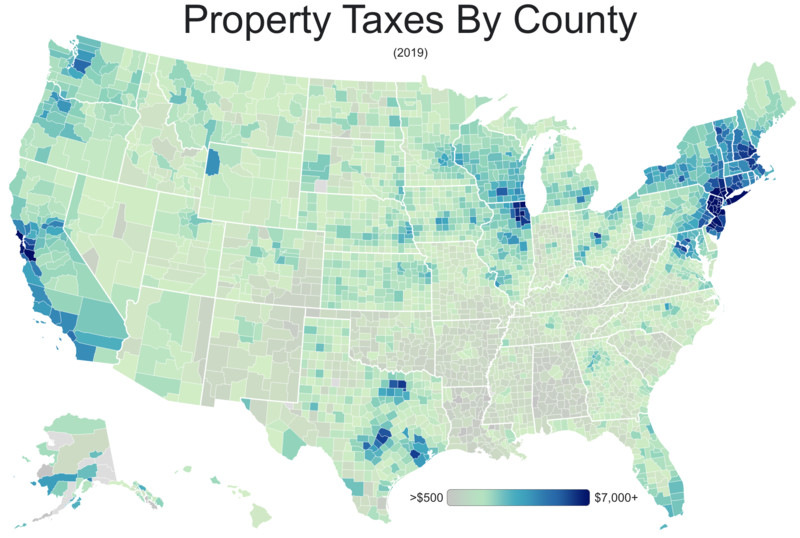 Credit: Wikideas1, License, Wikimedia commons
Location: 715 Julia Ave Redondo Beach CA
Tel: 310 318 0670
Web Address: https://redondo.org/depts/public_works/parks/altavista.asp
24. Perry Park
4.5 ★★★★★ (234 reviews)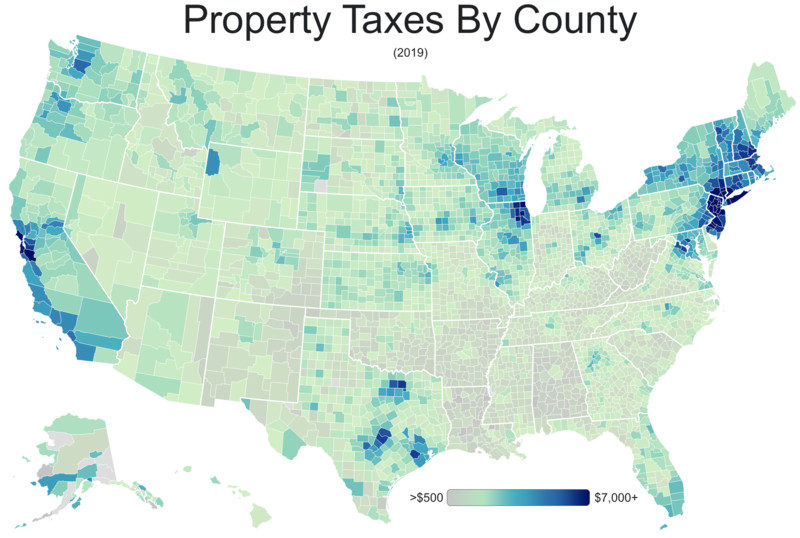 Credit: Wikideas1, License, Wikimedia commons
Location: 2301 Grant Ave Redondo Beach CA
Tel: 310 318 0610
Web Address: http://redondo.org/depts/public_works/parks/perry.asp
23. AdventurePlex
4.5 ★★★★★ (275 reviews)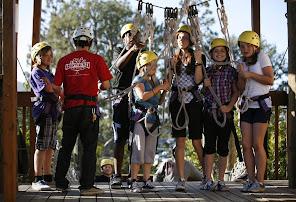 Credit: AdventurePlex, Google Maps
Location: 1701 Marine Ave Manhattan Beach CA
Tel: 310 546 7708
Web Address: http://adventureplex.org/
22. Marine Ave Park
4.5 ★★★★★ (311 reviews)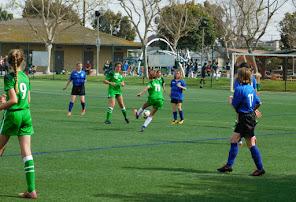 Credit: Warren Vasquez, Google Maps
Location: 1625 Marine Ave Manhattan Beach CA
Tel: 310 802 5448
21. Dominguez Park
4.4 ★★★★☆ (329 reviews)
Location: 200 Flagler Ln Redondo Beach CA
Tel: 310 318 0686
Web Address: http://redondo.org/depts/public_works/parks/dominguez.asp
20. South Park
4.7 ★★★★★ (366 reviews)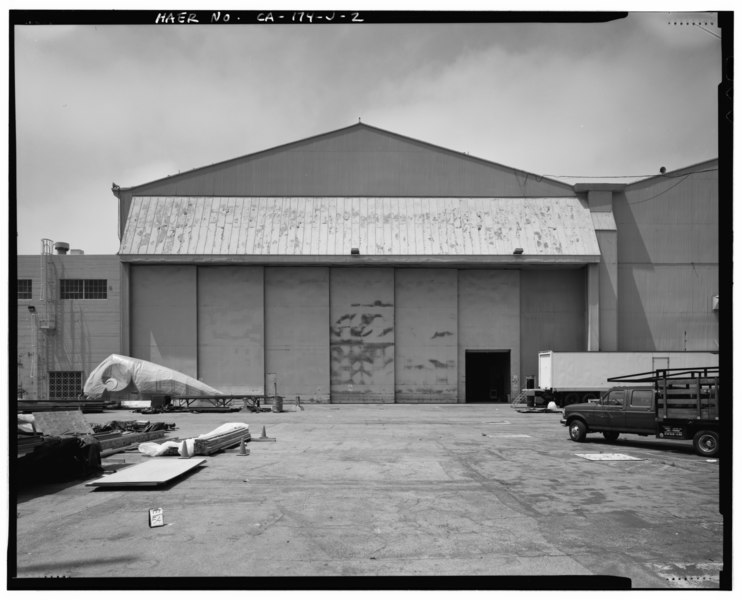 Credit: License, Wikimedia commons
Location: 425 Valley Dr Hermosa Beach CA
Tel: 310 318 0280
Web Address: https://hermosabeach.gov/Home/Components/FacilityDirectory/FacilityDirectory/8/1052
19. Anderson Park
4.6 ★★★★★ (482 reviews)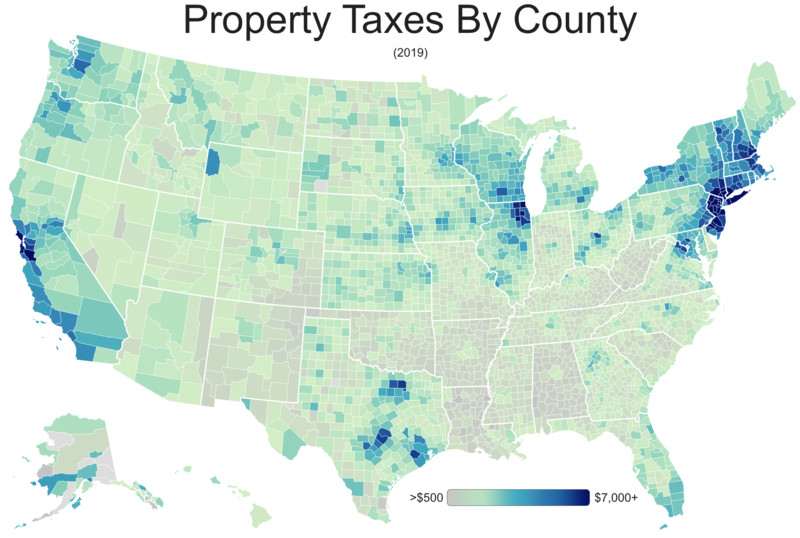 Credit: Wikideas1, License, Wikimedia commons
Location: 2229 Ernest Ave Redondo Beach CA
Tel: 310 318 0610
Web Address: http://redondo.org/depts/public_works/parks/anderson.asp
18. The Lakes at El Segundo
4.4 ★★★★☆ (587 reviews)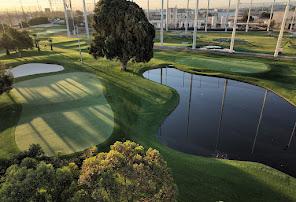 Credit: The Lakes at El Segundo, Google Maps
Location: 398 Pacific Coast Hwy El Segundo CA
Tel: 424 499 1328
Web Address: https://golfthelakes.com/
17. Valley Park
4.6 ★★★★★ (616 reviews)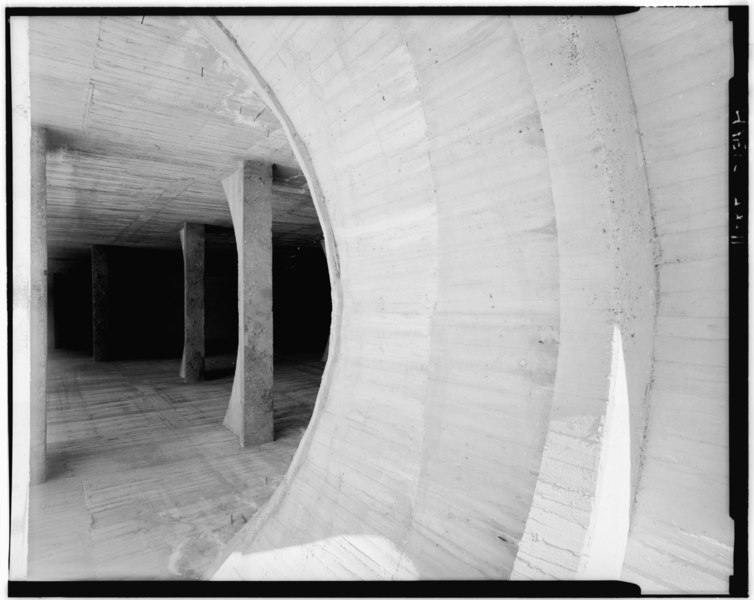 Credit: License, Wikimedia commons
Location: 2521 Valley Dr Hermosa Beach CA
Tel: 310 318 0280
Web Address: https://hermosabeach.gov/Home/Components/FacilityDirectory/FacilityDirectory/16/1052
16. El Segundo Parks & Recreation
4.7 ★★★★★ (701 reviews)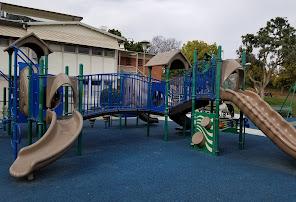 Credit: Elbert Thompson, Google Maps
Location: 401 Sheldon Street El Segundo CA
Tel: 310 524 2700
Web Address: http://elsegundo.org/
15. Wonder of Dinosaurs
4.3 ★★★★☆ (781 reviews)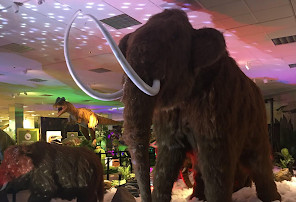 Credit: Wonder of Dinosaurs, Google Maps
Location: South Bay Galleria 1815 Hawthorne Boulevard Redondo Beach CA
Tel: 424 404 0845
Web Address: http://wonderofdinosaurs.com/
14. Redondo Beach Dog Park
4.5 ★★★★★ (798 reviews)
Location: 190 Flagler Ln Redondo Beach CA
Tel: 818 539 7263
Web Address: http://rbdogpark.com/
13. The Zimmerman Automobile Driving Museum
4.7 ★★★★★ (887 reviews)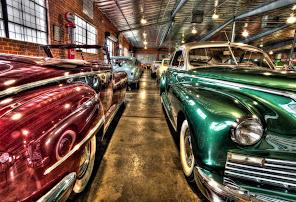 Credit: The Zimmerman Automobile Driving Museum, Google Maps
Location: 610 Lairport Street El Segundo CA
Tel: 310 909 0950
Web Address: http://automobiledrivingmuseum.org/
12. Aviation Park
4.5 ★★★★★ (904 reviews)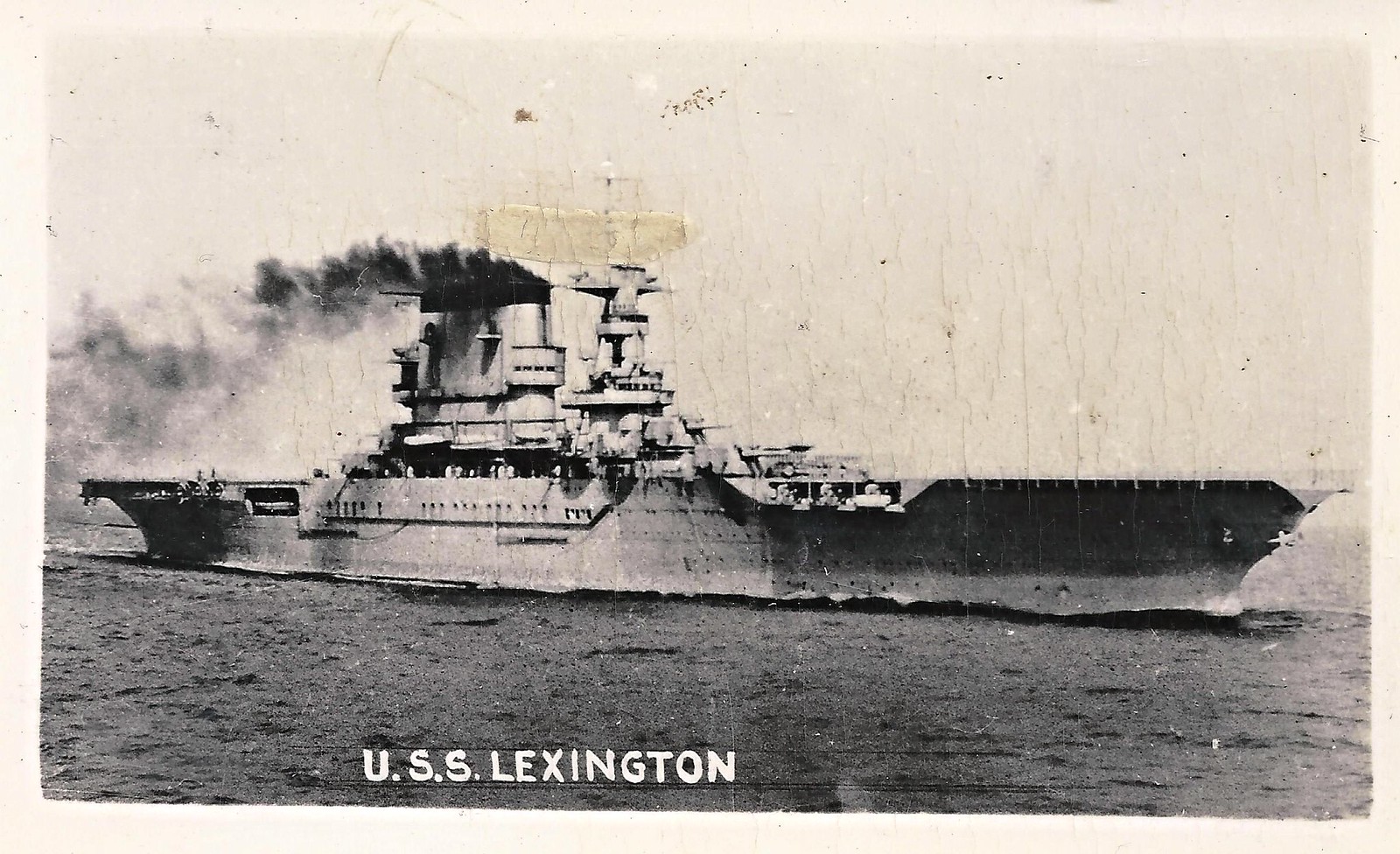 Credit: photolibrarian, License, Flickr
Location: 1935 Manhattan Beach Blvd Redondo Beach CA
Tel: 310 318 0610
Web Address: https://redondo.org/depts/public_works/parks/aviation.asp
11. Candy Cane Lane
4.6 ★★★★★ (1,050 reviews)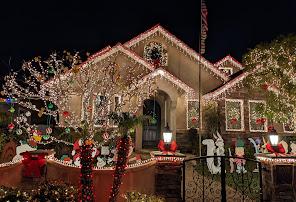 Credit: Natara Brown, Google Maps
Location: 1200 E Acacia Ave El Segundo CA
10. Clutter's Park
4.7 ★★★★★ (1,133 reviews)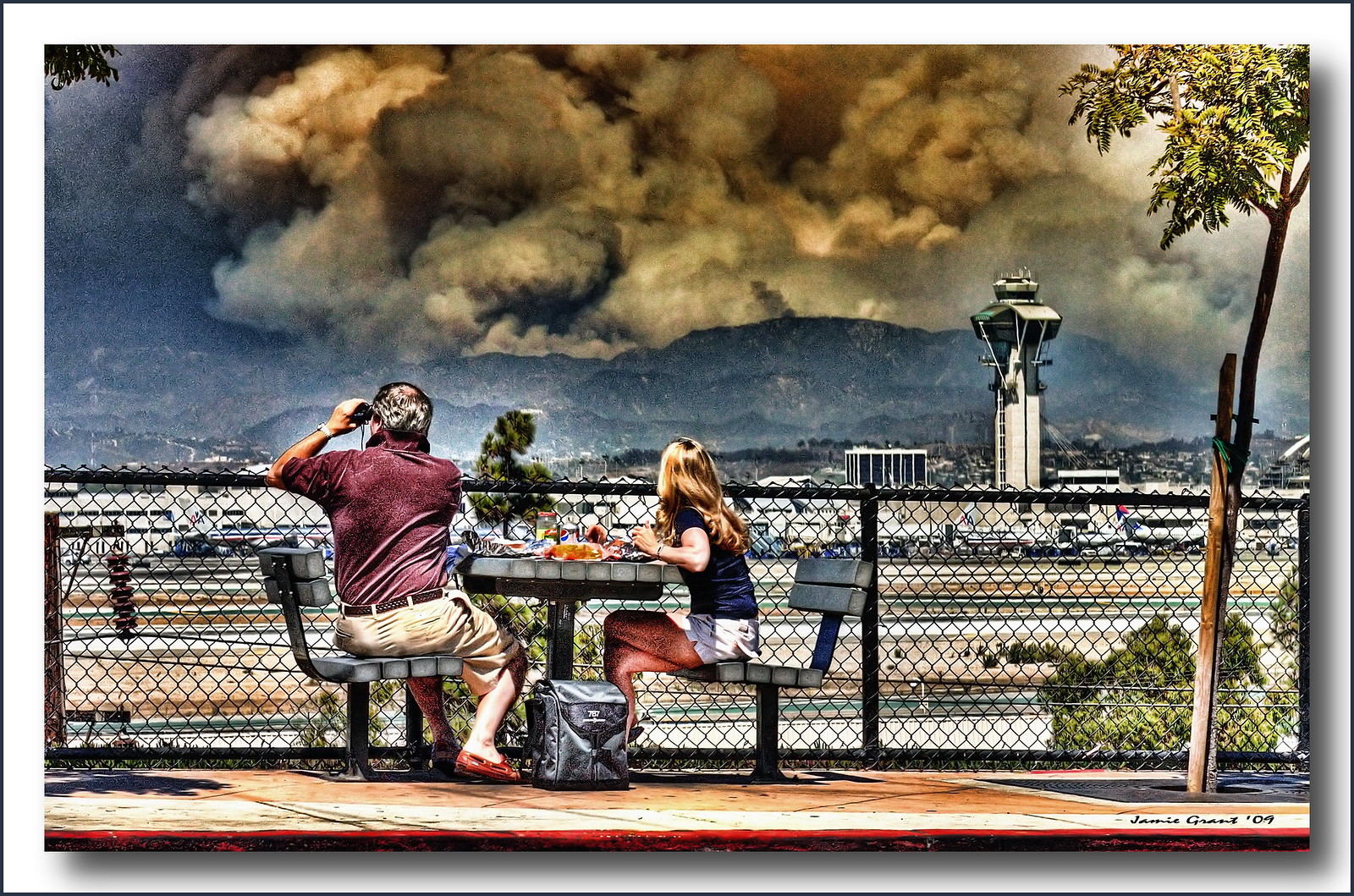 Credit: Jamie Grant, License, Flickr
Location: 423 E Imperial Ave El Segundo CA
Tel: 310 524 2300
Our Top picks
9. Hopkins Wilderness Park
4.5 ★★★★★ (432 reviews)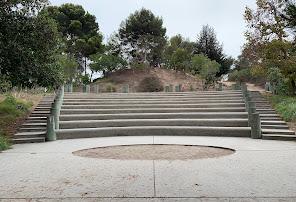 Location: 1102 Camino Real Redondo Beach CA
Tel: 310 318 0668
Web Address: https://redondo.org/depts/public_works/parks/hopkins.asp
8. Sand Dune Park
4.6 ★★★★★ (619 reviews)
Location: 3299 Bell Ave Manhattan Beach CA
Tel: 310 802 5448
Web Address: https://manhattanbeach.gov/departments/parks-and-recreation/parks-and-facilities
7. The Lighthouse Cafe
4.5 ★★★★★ (762 reviews)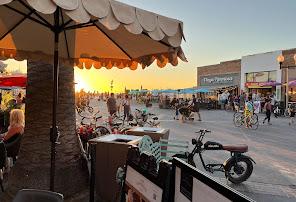 Credit: Guenter Hamacher, Google Maps
6. Seaside Lagoon
4.5 ★★★★★ (1,132 reviews)
Location: 200 Portofino Way Redondo Beach CA
Tel: 310 318 0681
Web Address: http://redondo.org/depts/recreation/recreation_facilities/seaside_lagoon/default.asp
5. Bruce's Beach
4.7 ★★★★★ (1,368 reviews)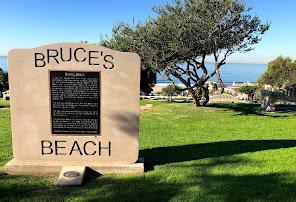 Credit: Rigo Navarro, Google Maps
Location: 2600 Highland Ave Manhattan Beach CA
Tel: 310 802 5410
Web Address: https://citymb.info/departments/parks-and-recreation/parks-and-facilities/bruce-s-beach
4. Polliwog Park
4.6 ★★★★★ (1,764 reviews)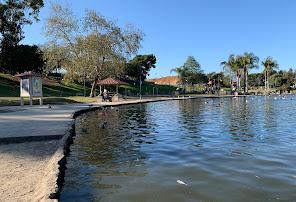 Credit: Leonardo Genzon, Google Maps
Location: 1601 Manhattan Beach Blvd Manhattan Beach CA
Tel: 310 802 5448
3. Veterans Park
4.6 ★★★★★ (2,042 reviews)
Location: 309 Esplanade Redondo Beach CA
Tel: 310 372 1171
Web Address: http://redondo.org/depts/public_works/parks/veterans.asp
2. Manhattan Beach Pier
4.7 ★★★★★ (10,765 reviews)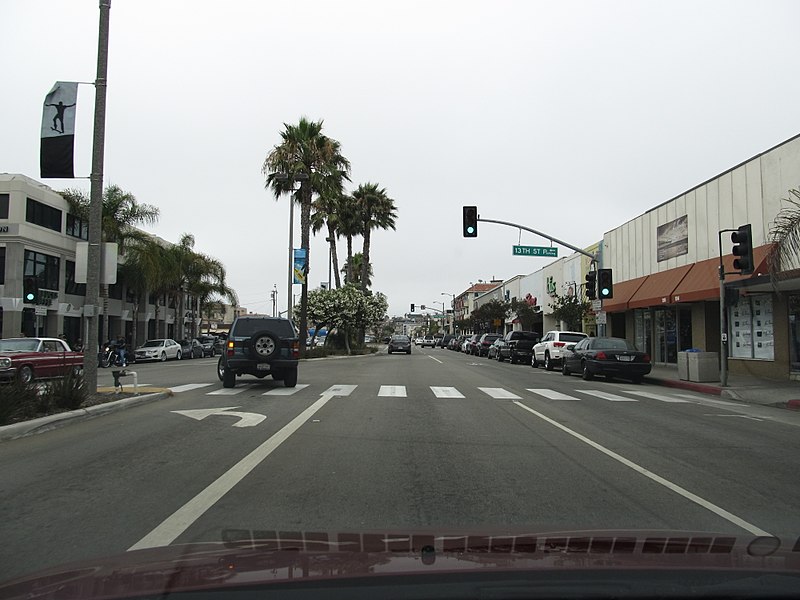 Credit: Ken Lund, License, Wikimedia commons
Location: 2 Manhattan Beach Blvd Manhattan Beach CA
Web Address: http://ci.manhattan-beach.ca.us/
1. Redondo Beach Pier
4.6 ★★★★★ (21,461 reviews)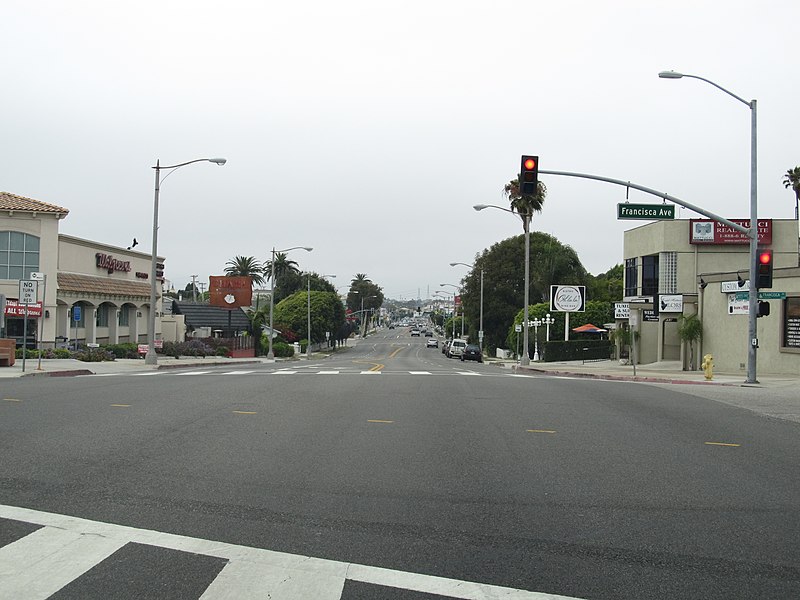 Credit: Ken Lund, License, Wikimedia commons
Location: Fisherman's Wharf Fishermans Wharf Redondo Beach CA
Web Address: http://redondopier.com/
Final Words:
Thank you for reading our list of the best things to do in South Bay Los Angeles! We hope it helped you plan the perfect itinerary for your next trip to this fantastic destination. Happy travels!
Join the TouristWire community
At TouristWire, our team works tirelessly to bring you the most comprehensive itineraries and reviews to help you plan your next trip. Don't miss out, join our mailing list and our reviews delivered directly to your mailbox!