Named after its red clay soil and lovely bay trees, Red Bay is a quaint little town nestled between the northwest corner of the state and Mississippi.
If you blink, you may well miss this small town, but Red Bay is actually a culture- and history-rich region, as can be seen in the well-preserved displays of the local museum. Every RV owner will be familiar with the headquarters of Tiffin Motorhomes situated in this town, which attracts crowds of travelers and campers every year. Red Bay takes pride in its friendly and tight-knit community, and you will likely never come across a single inhabitant who won't send a genuine smile and kind words your way.
For a true small-town American trip, Red Bay is the place to be. Explore the list of attractions below to see all the charming elements that make Red Bay such a delightful visit.
The 4 Most Popular Things To Do In Red Bay, Alabama
4. Blue Springs Park Building
4.4 ★★★★☆ (18 reviews)
Location: Belmont Blue Springs Park Summers Street Belmont MS
Tel: 662 454 9882
3. Red Bay Museum
4.8 ★★★★★ (19 reviews)
Location: 108 4th Ave SE Red Bay AL
Web Address: http://cityofredbay.org/community/red-bay-museum/
2. Red Bay Self Service RV Park
4.3 ★★★★☆ (57 reviews)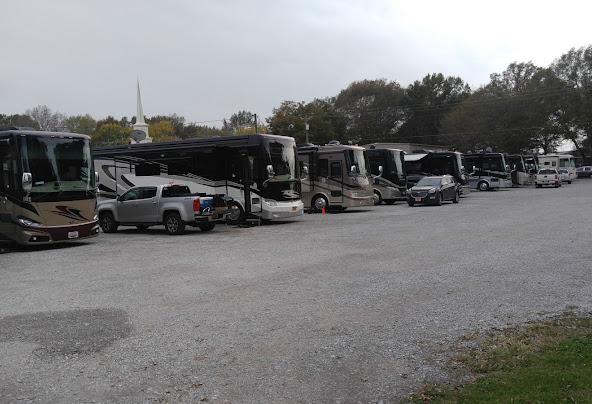 Credit: Bryan Street, Google Maps
Location: 717 4th Street W Red Bay AL
Tel: 256 668 0526
1. Red Bay City Water Park
4.1 ★★★★☆ (221 reviews)
Location: 703 2nd Street W Red Bay AL
Tel: 256 356 2115
Web Address: http://cityofredbay.org/
Final Words:
Thank you for reading our list of the best things to do in Red Bay, Alabama! We hope it helped you plan the perfect itinerary for your next trip to this fantastic destination. Happy travels!
Join the TouristWire community
At TouristWire, our team works tirelessly to bring you the most comprehensive itineraries and reviews to help you plan your next trip. Don't miss out, join our mailing list and our reviews delivered directly to your mailbox!